Tales of the Urban Explorer: The Institute for the Deaf & Dumb
This was our second stop in the Merseyside area on a Saturday long ago.. well last August.
From information extracted from @grindle's old post I see it was established in 1864 but rather than replicate this information, click that post to see all the history.
I don't think there is anything to add since then and I see no recent fires or any new scandals reported on the internet.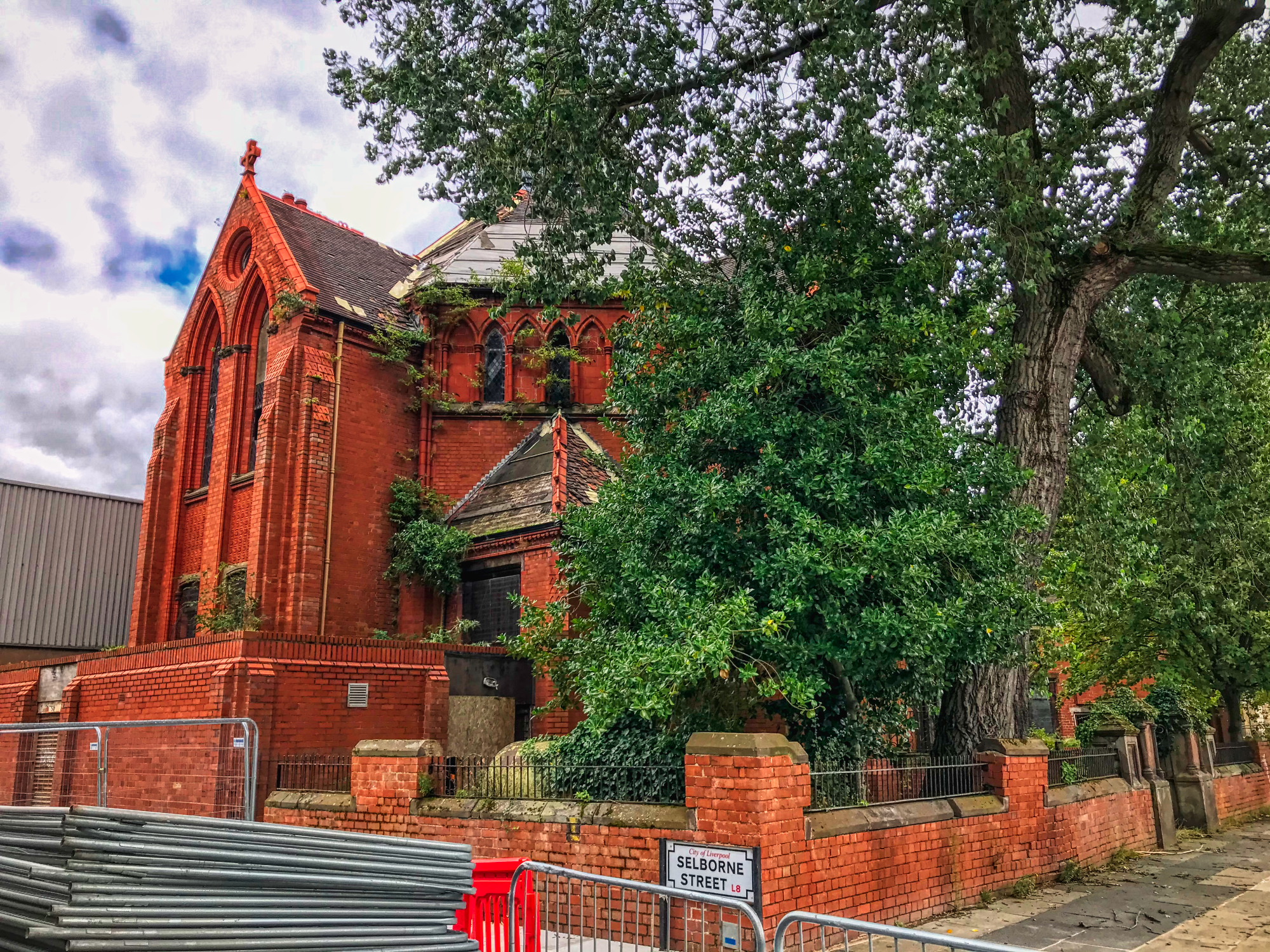 Having been tipped off about a bunch of squatters who were living there, we approached the building warily but fully expecting access.
…'squatters need full access and frequently; if they have it then so will we'…
The council or someone is doing a shit-load of work here, bad for my photographs, or is that a feeble attempt to keep us out?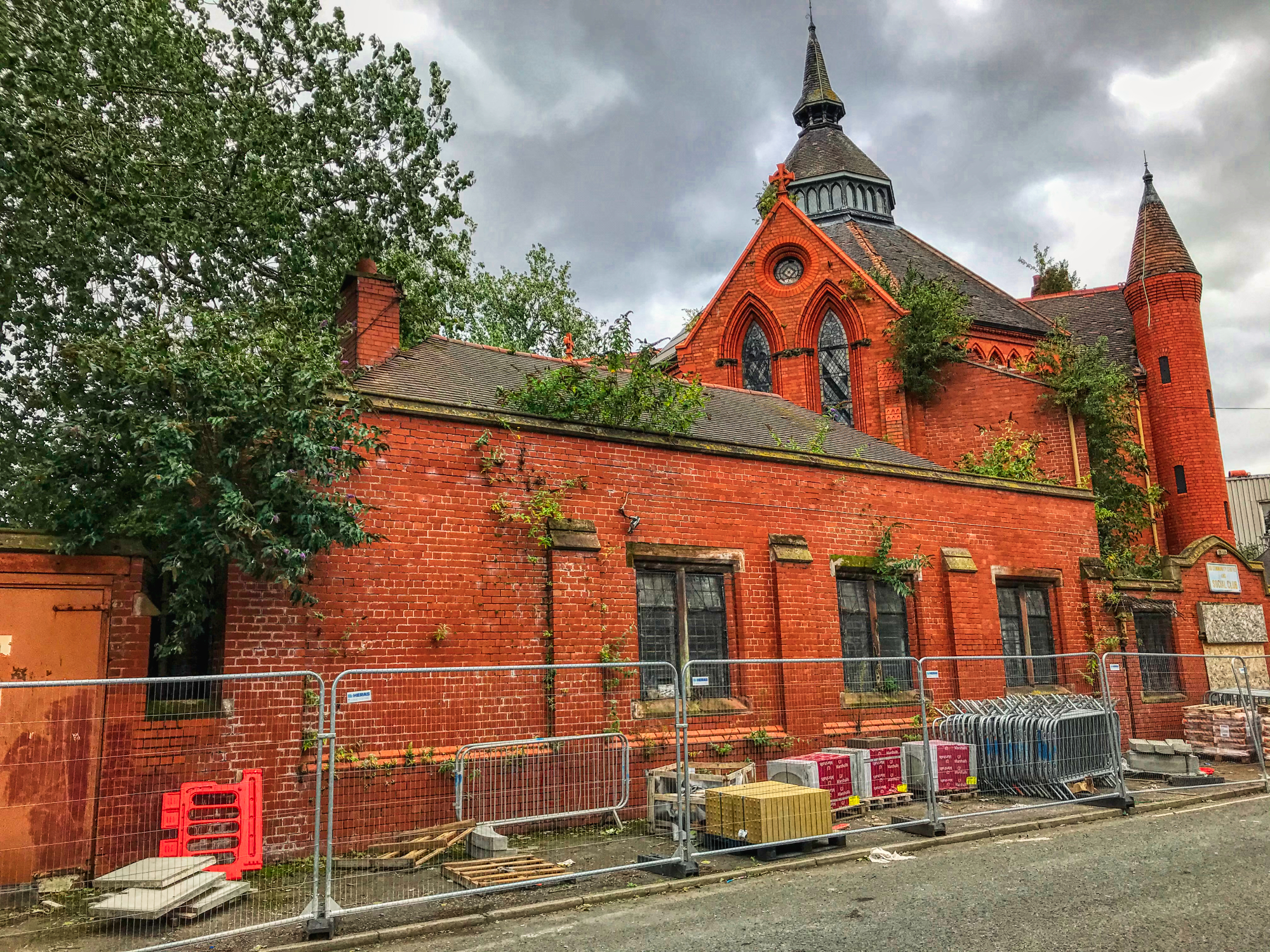 I saw the place where @grindle managed to crawl through, but someone had stuck a big pole or something in the way. Whatever.., that was now a no-go entrance.
It's always a good idea to look and look a little harder. Getting in was easy, and I mean very easy if you use your eyes.
Inside was the customary deathly silent atmosphere I have become accustomed to. This would have freaked me out a couple of years before, but you do get used to it.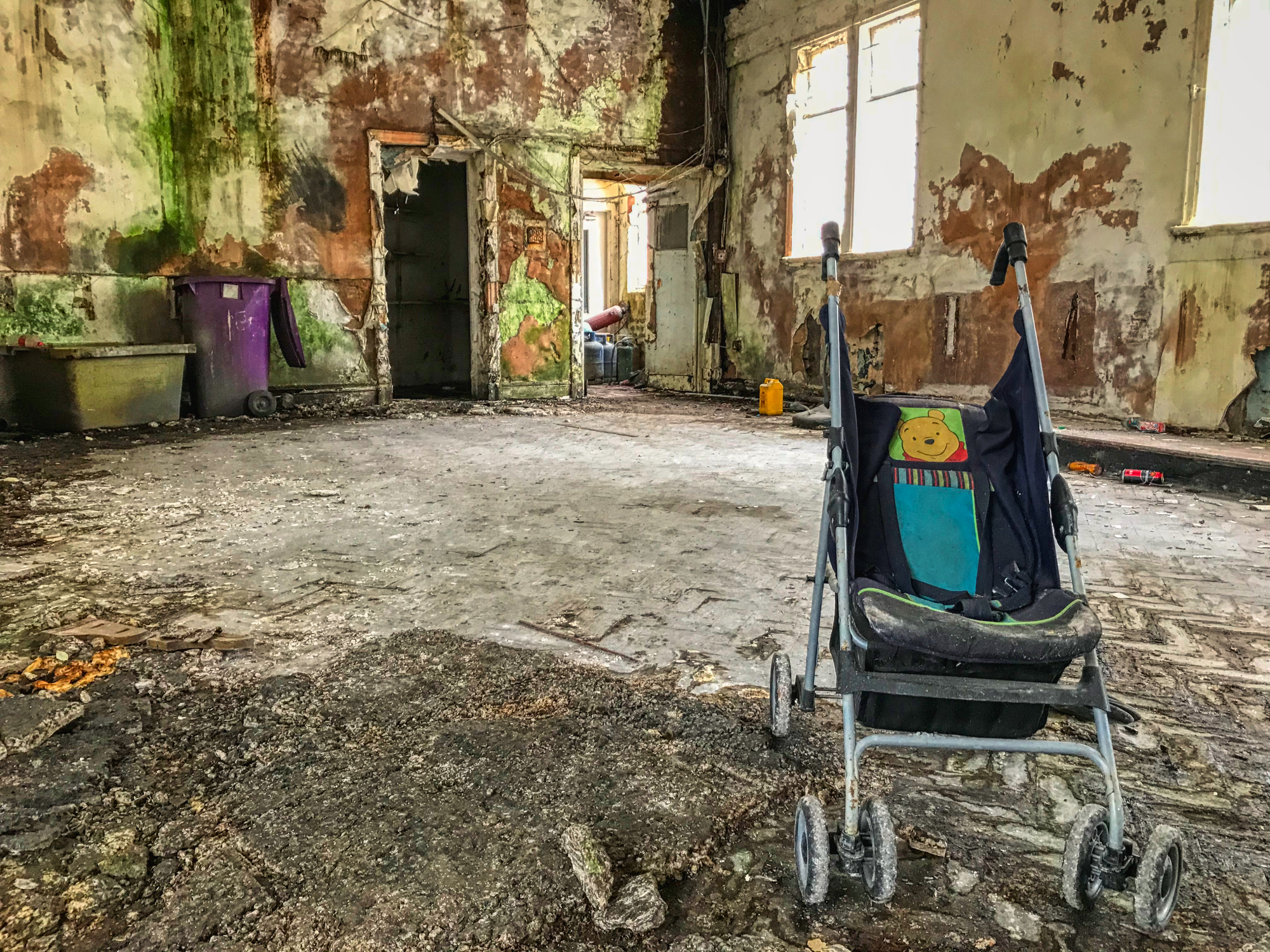 I hoped the occupants of this baby chair were not with the squatters.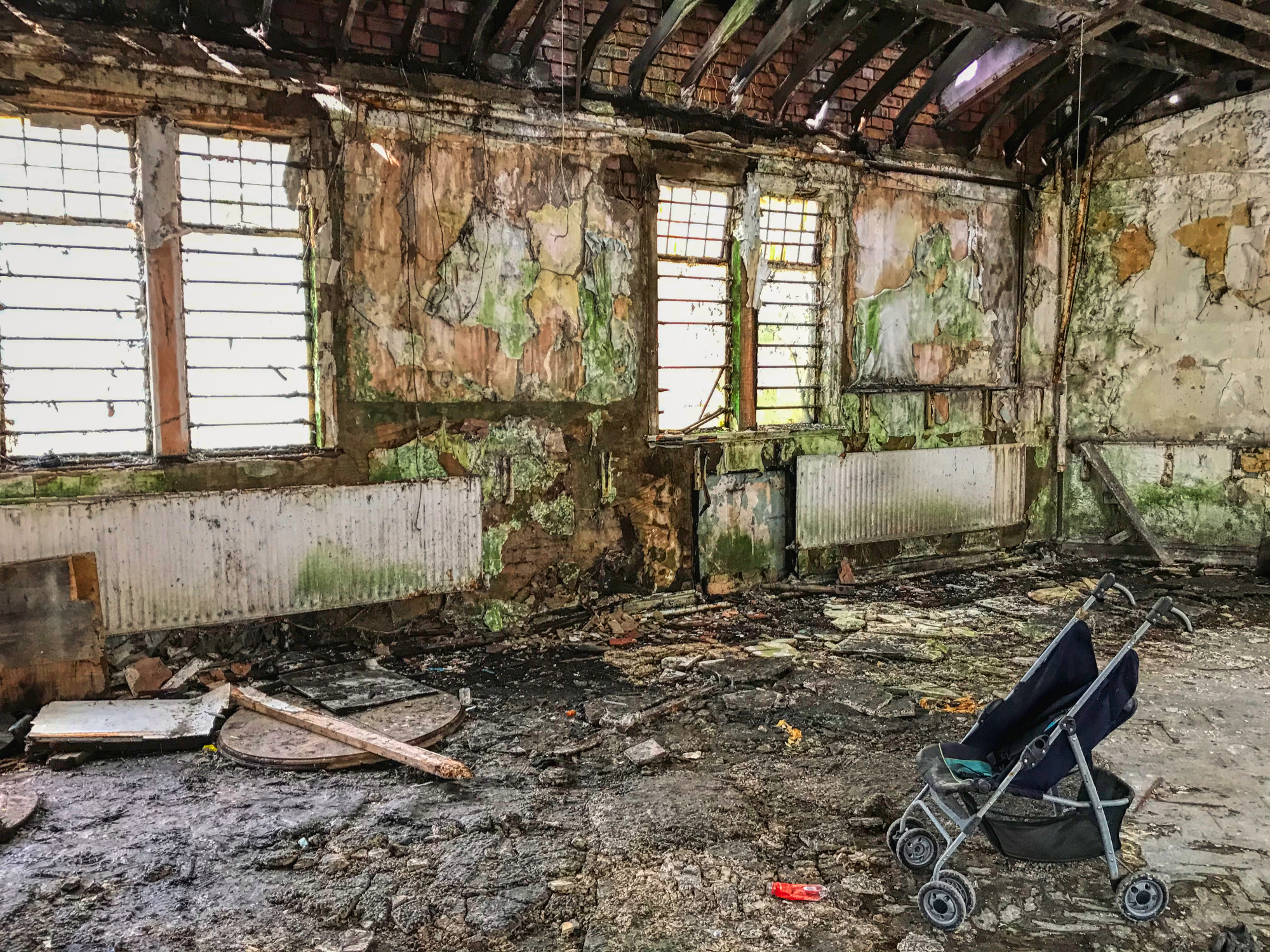 Walking through the first massive room toward the dingy corridor we heard an almighty bang from somewhere above.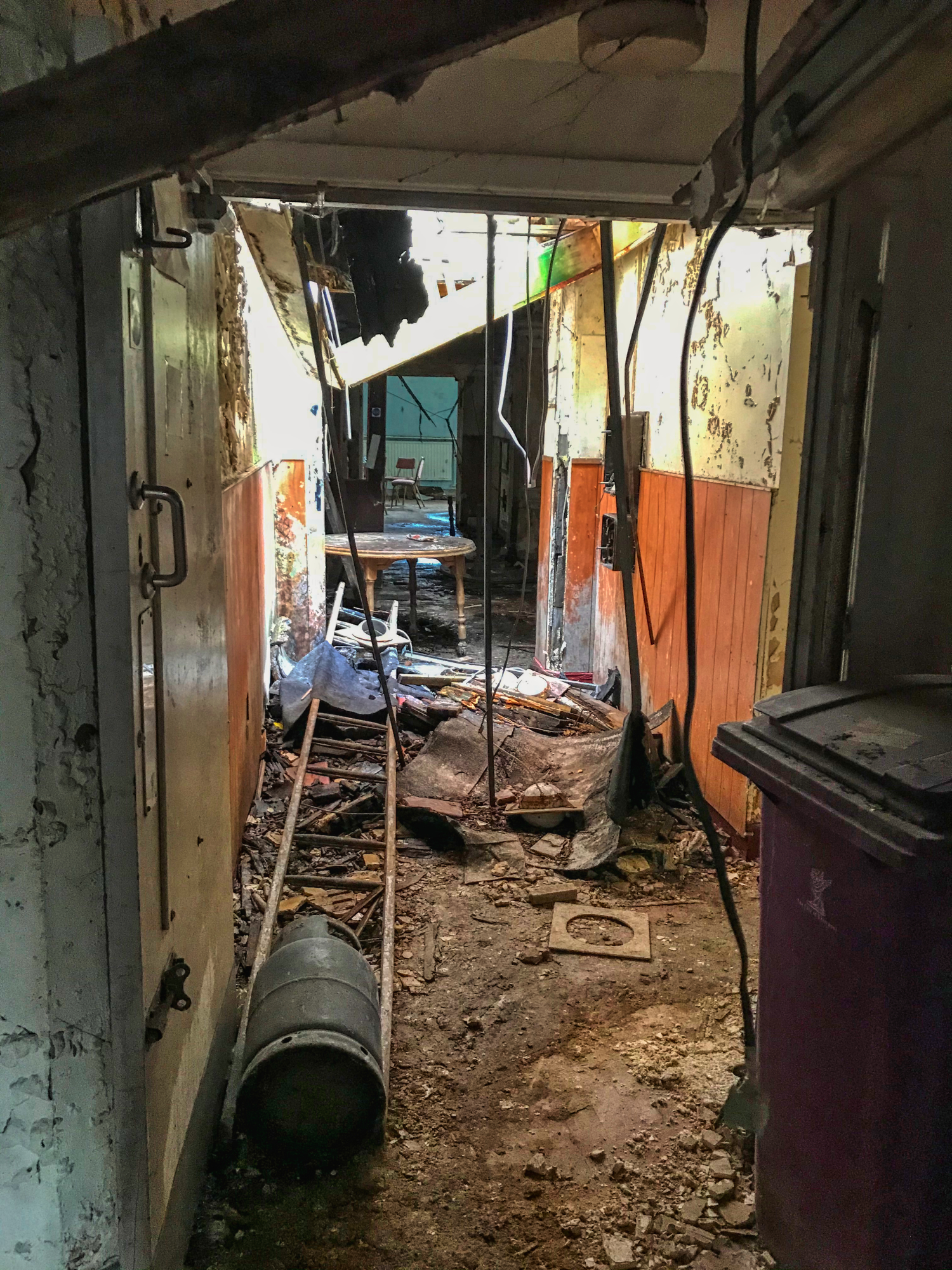 'What the fuck was that?', I exclaimed to @dizzydiscovery who was looking a little tense.
So someone was up there.., but it takes more than a bang to deter us.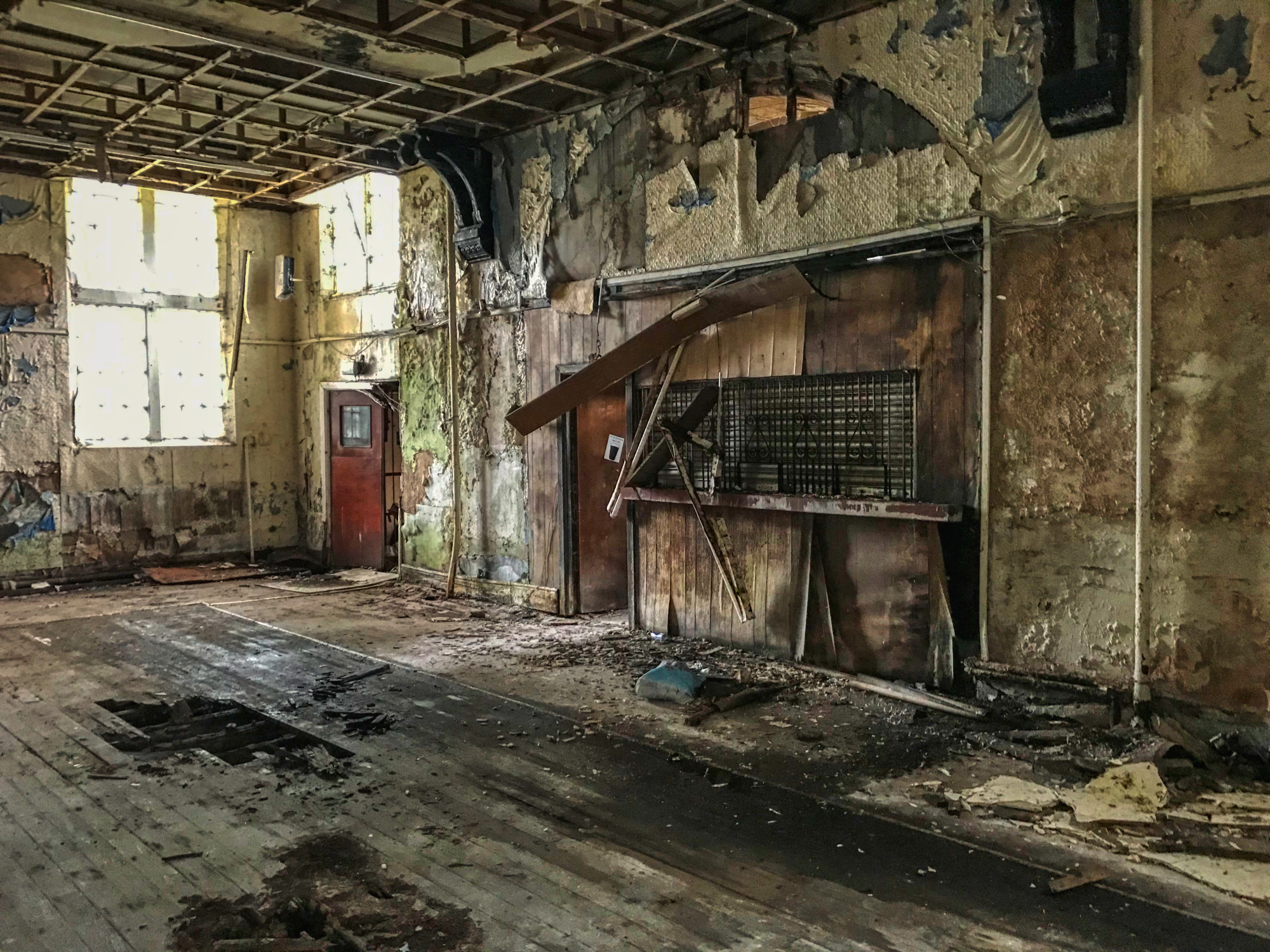 A turn left and we were into another large room with a stage and dodgy flooring complete with holes and extreme squishiness.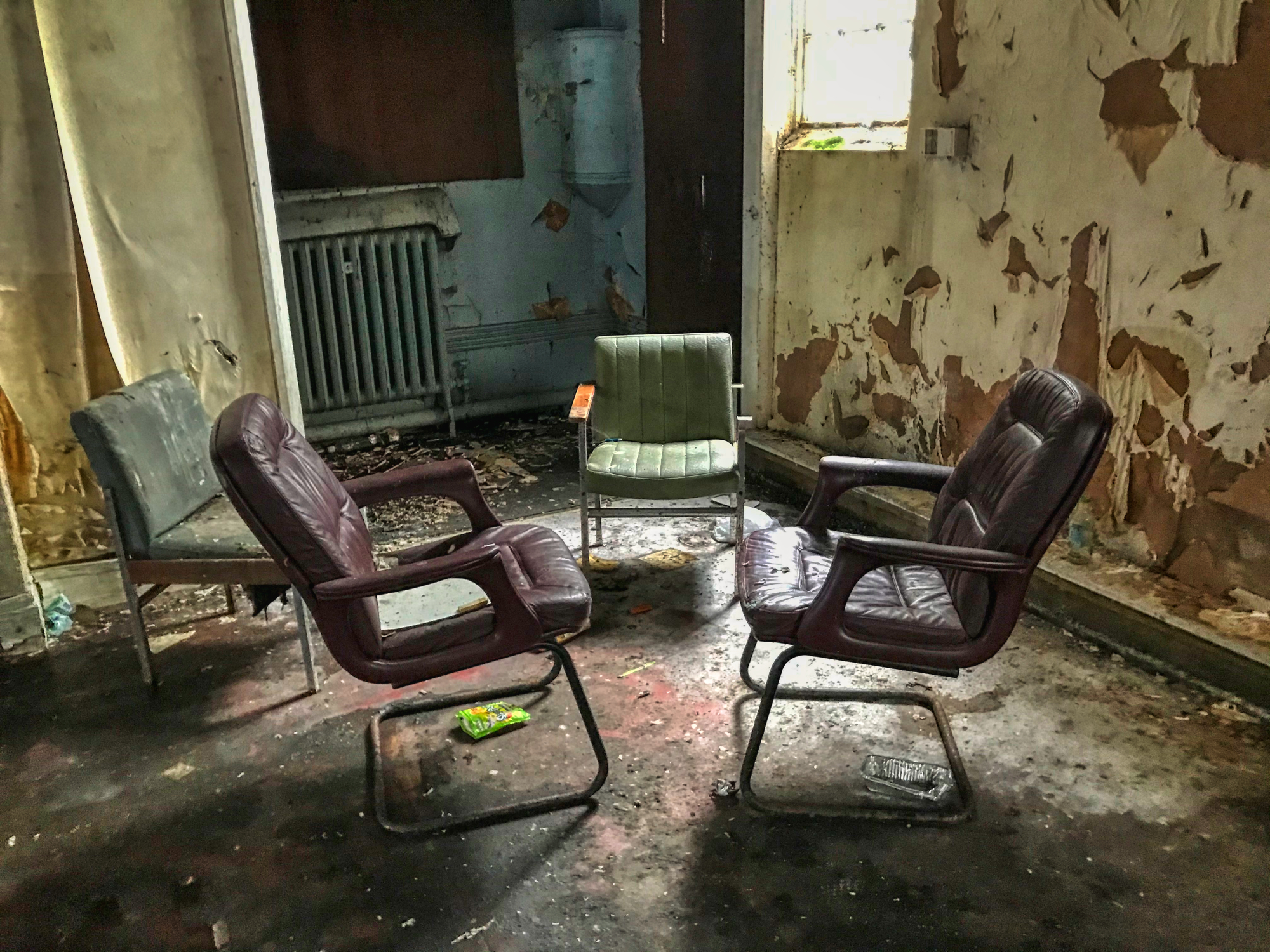 Double-backing we came across a nice canteen with chairs with no tea or coffee, just needles on the menu.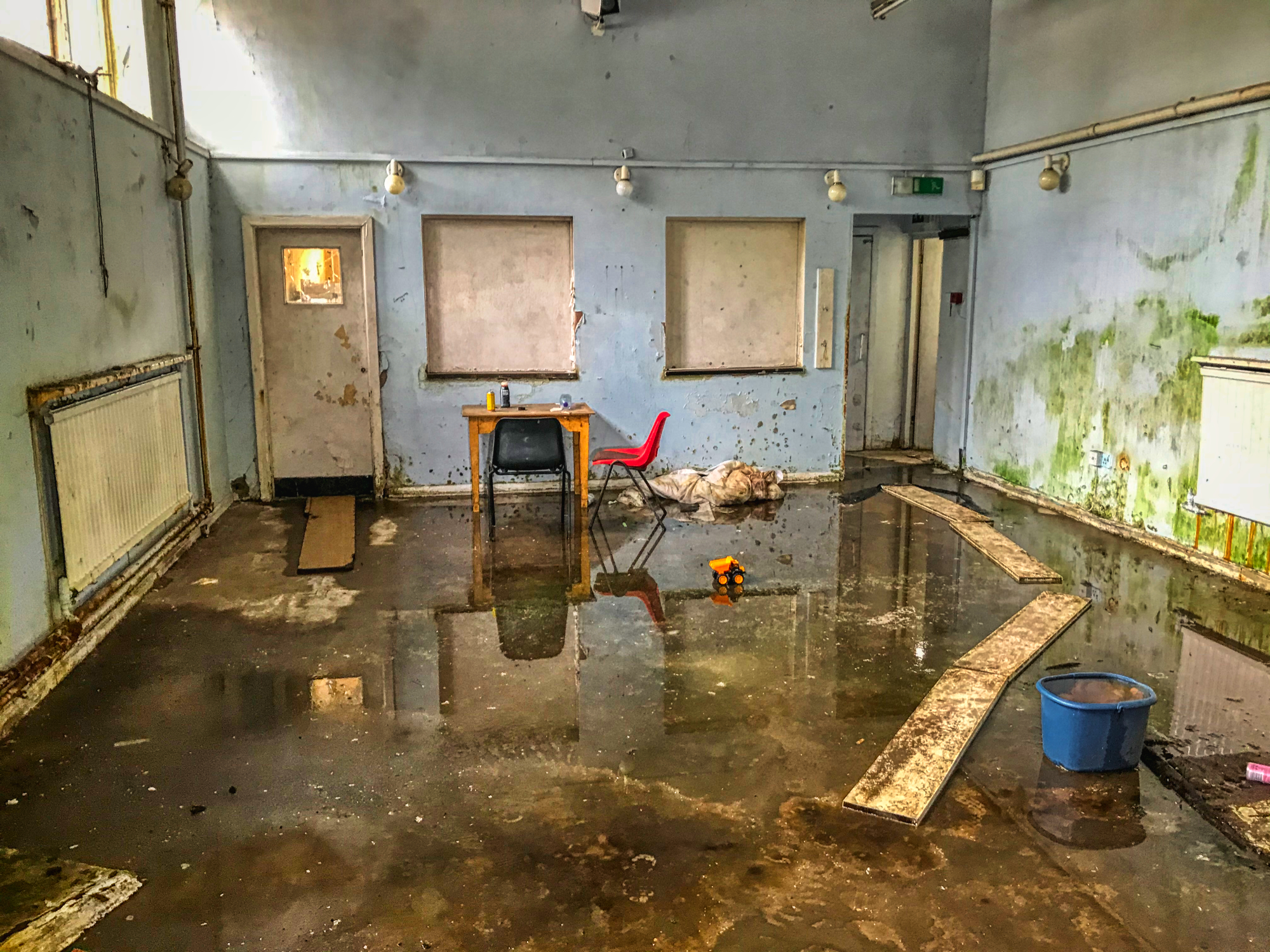 It was a tad wet in some rooms, and this is mid-summer. It must be like a swamp now.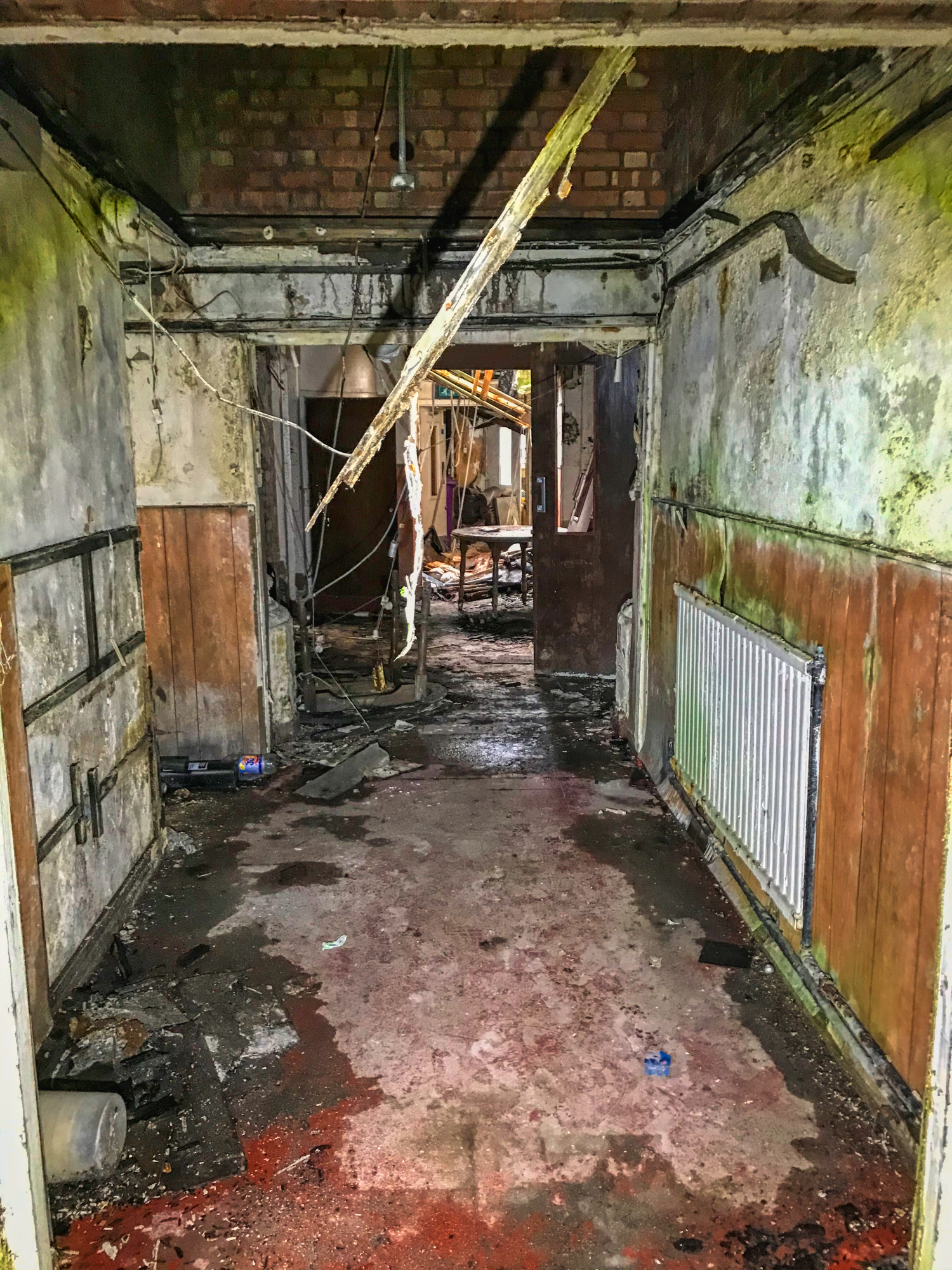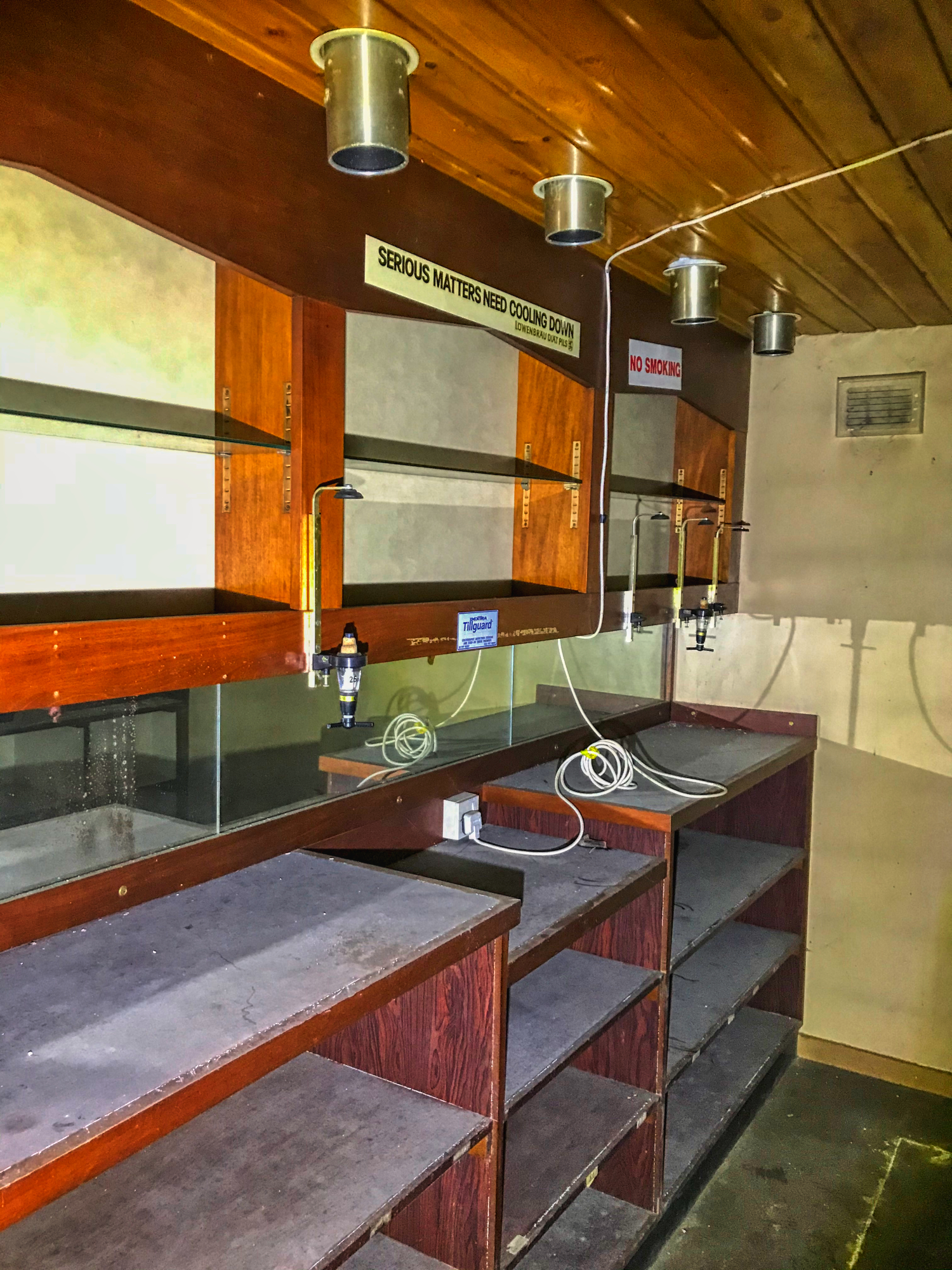 This must have been a bar once but there was little or no beer to be seen.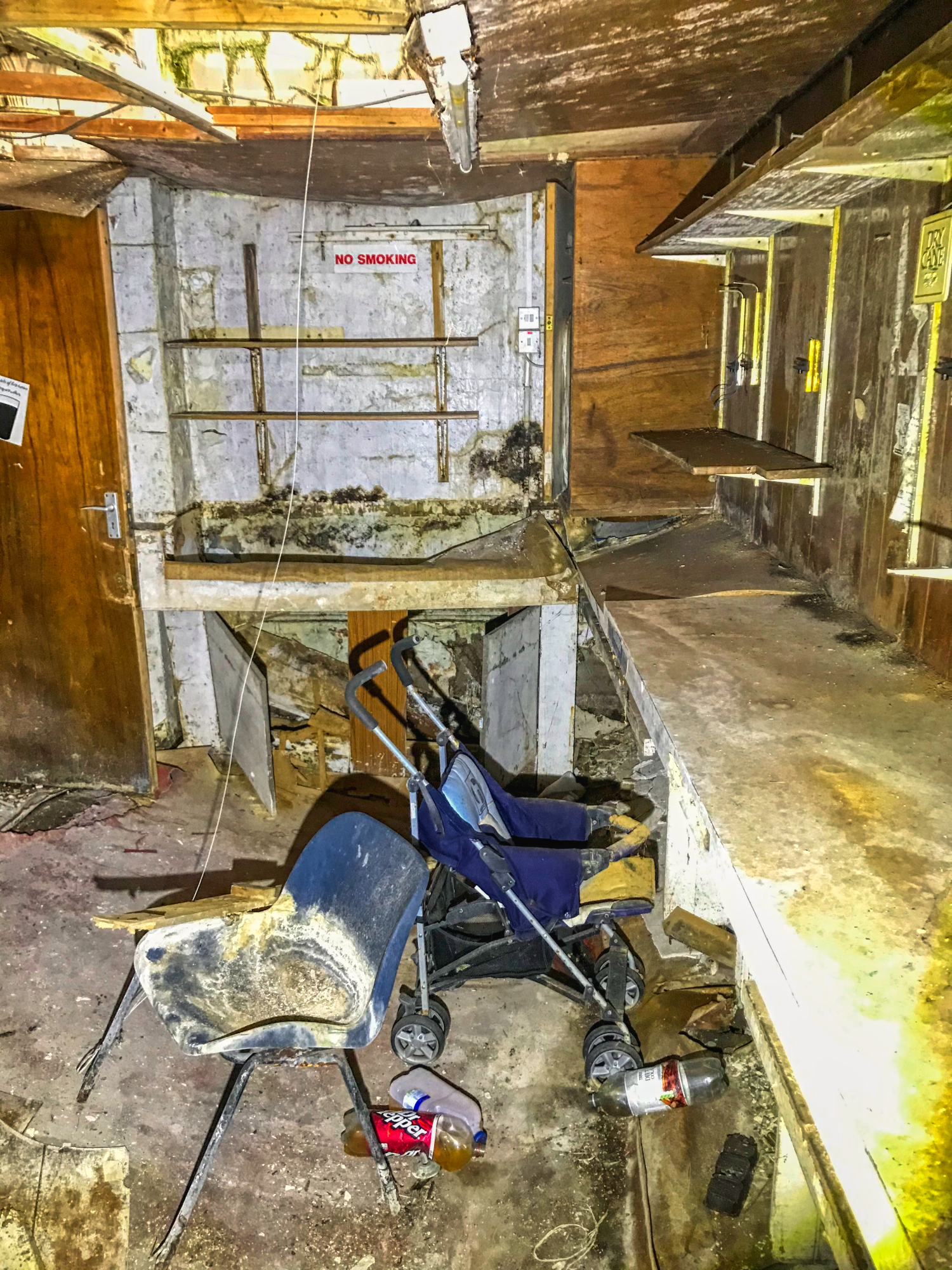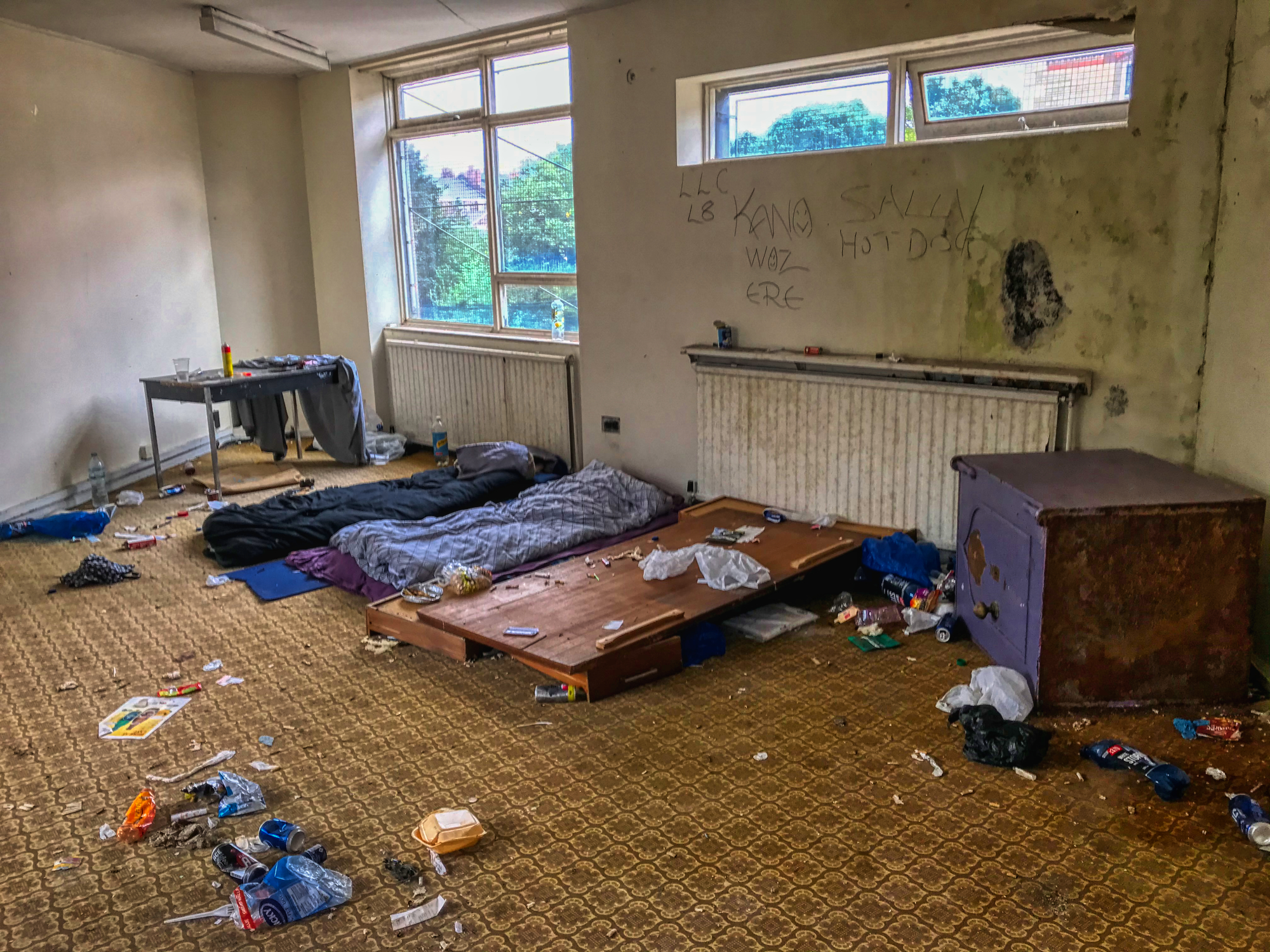 Climbing some stairs we came across the squatter hang-out. Always visit during the day and they are rarely at home.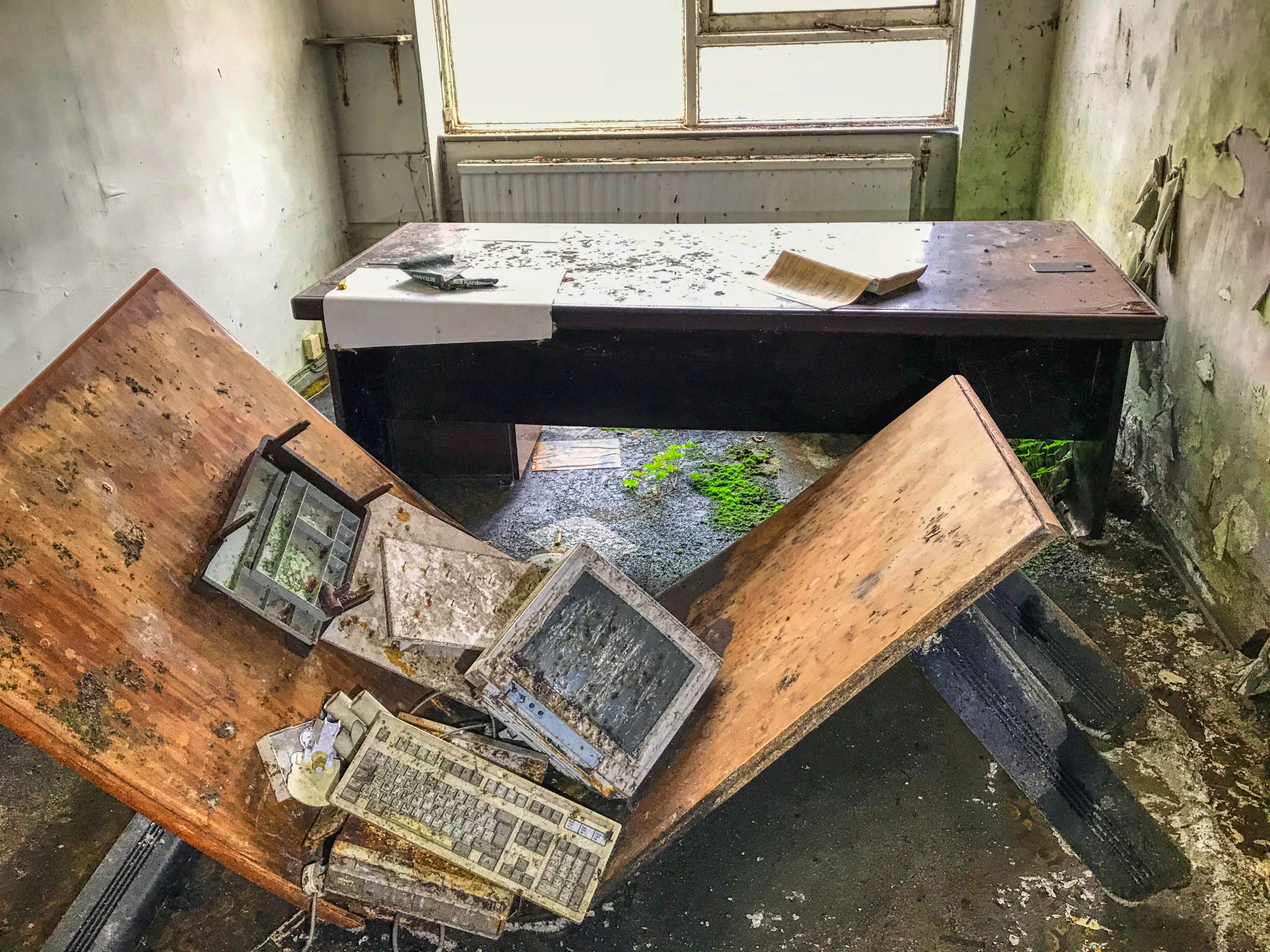 Who would want to hang out here when you can go begging in the city?
We re-traced back to the stage room and found more steps going upwards. Is this where the noise emanated from?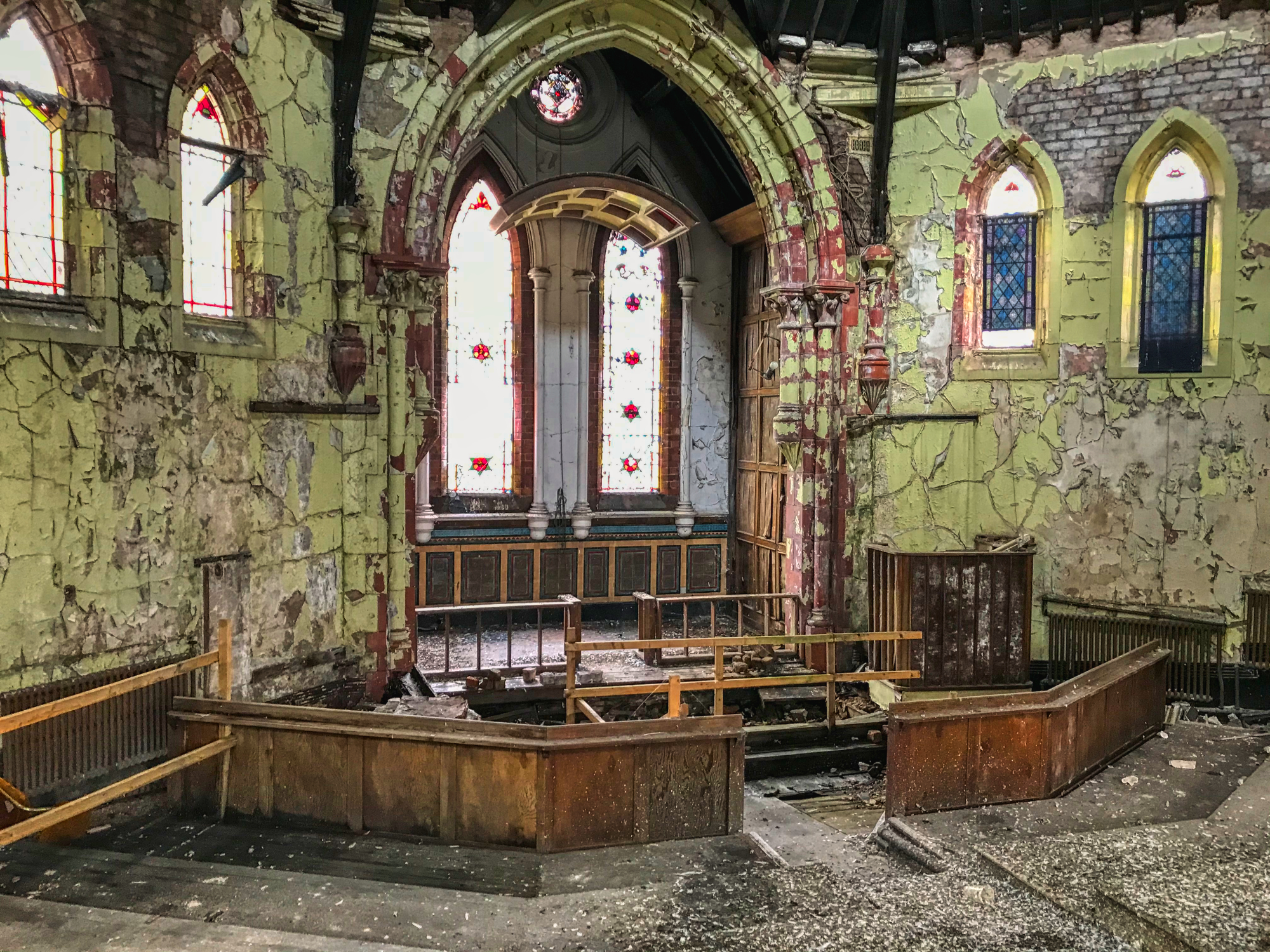 What was left of the religious part was quite decent. I have done a few churches and they are generally full of Satan gibberish.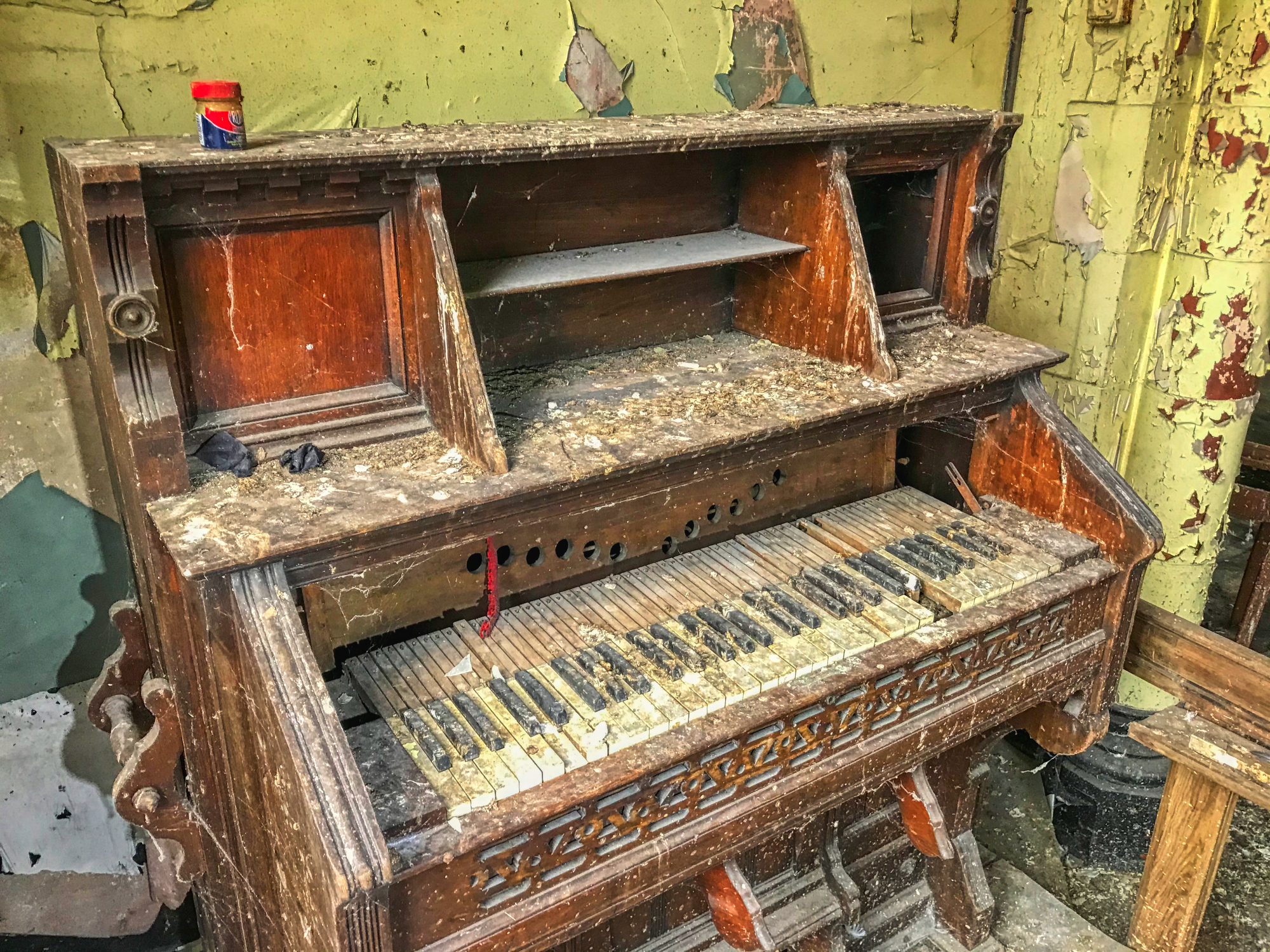 The organ, as usual, did not work. I could have played something and likely would if it did.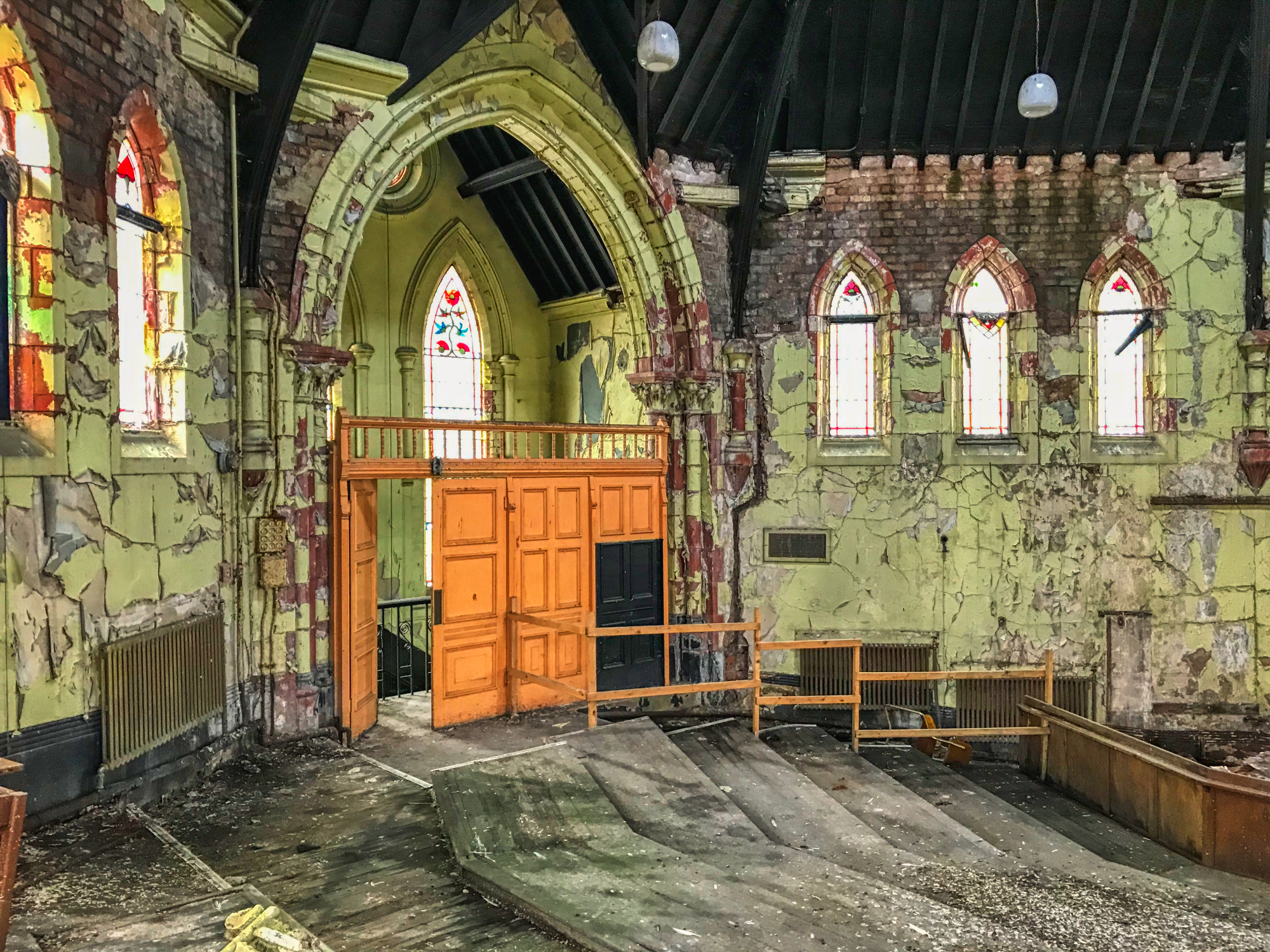 Look at that fine architecture rotting away, and unloved.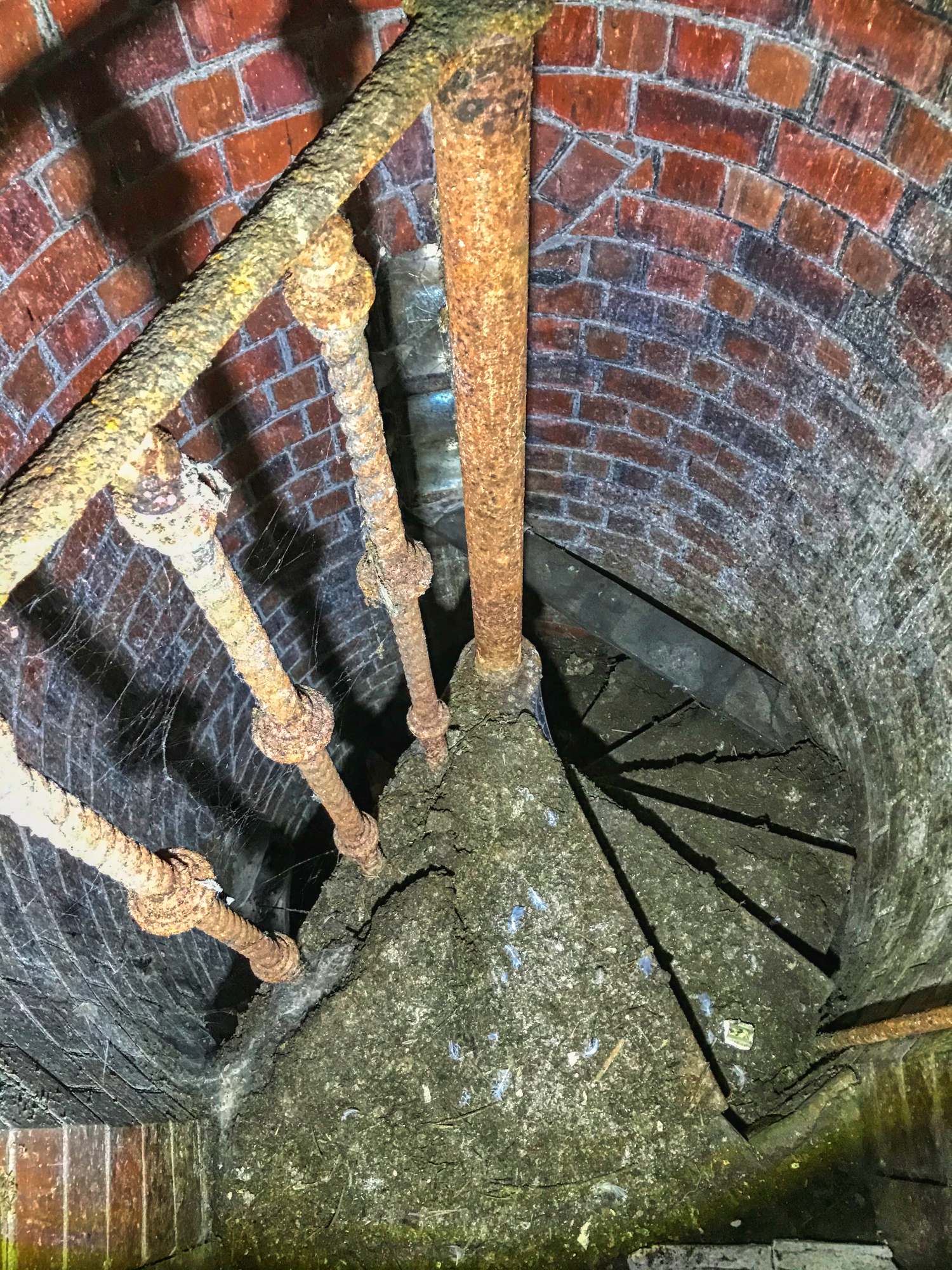 I did not go down these back-stairs instead opting to go back the way we came.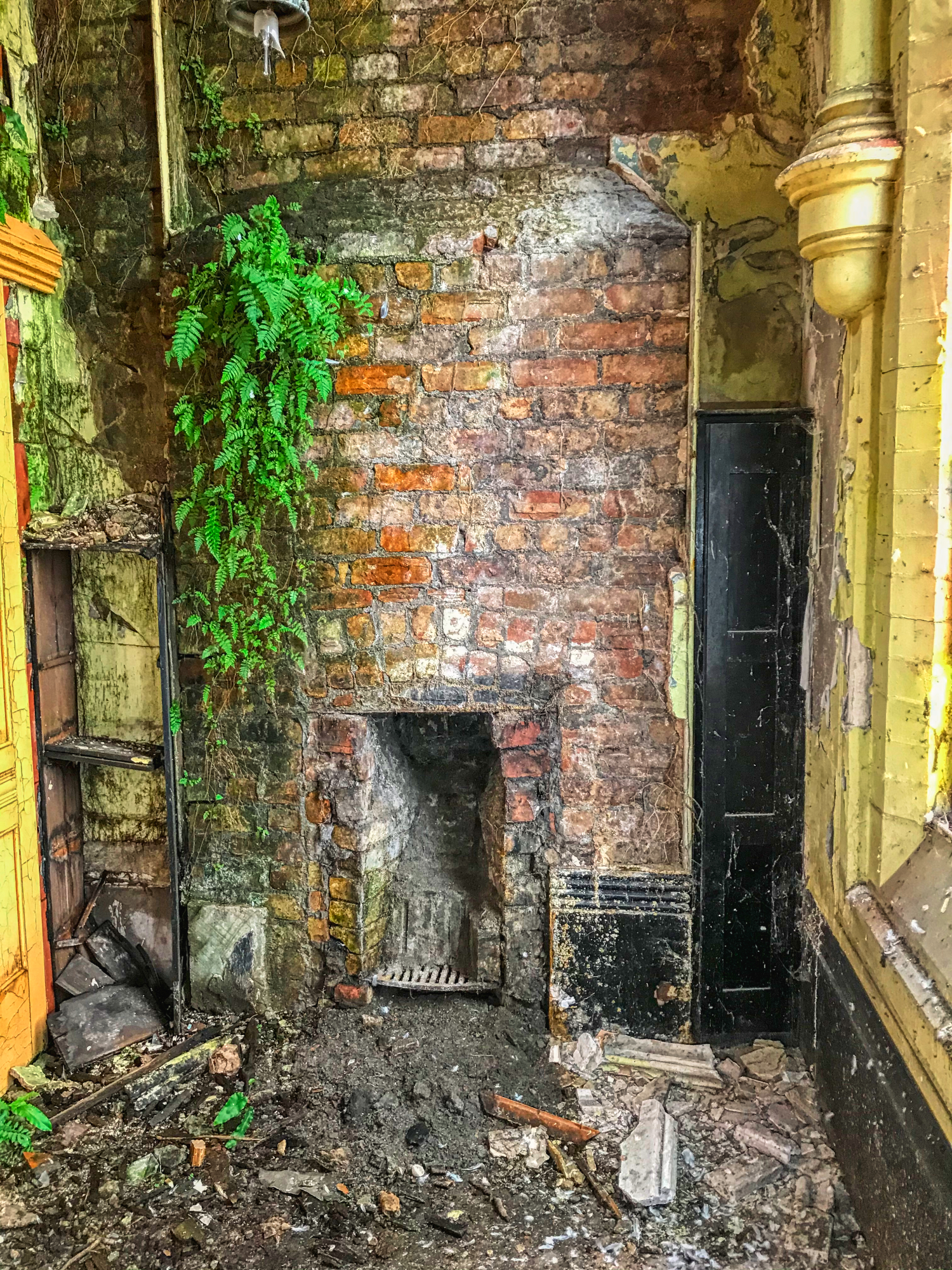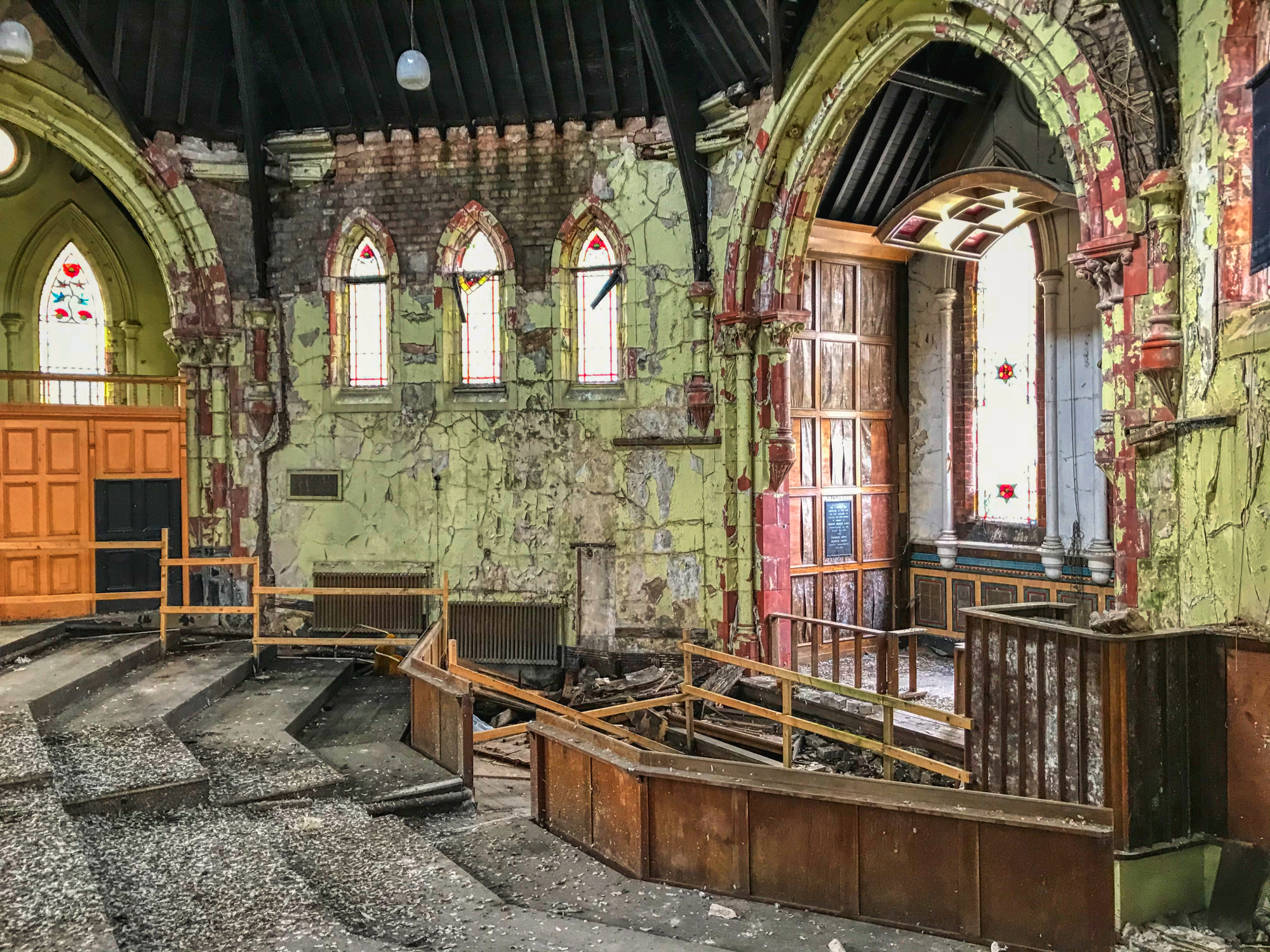 Getting over to where the priest usually stands was a balancing act on some beams, not too difficult.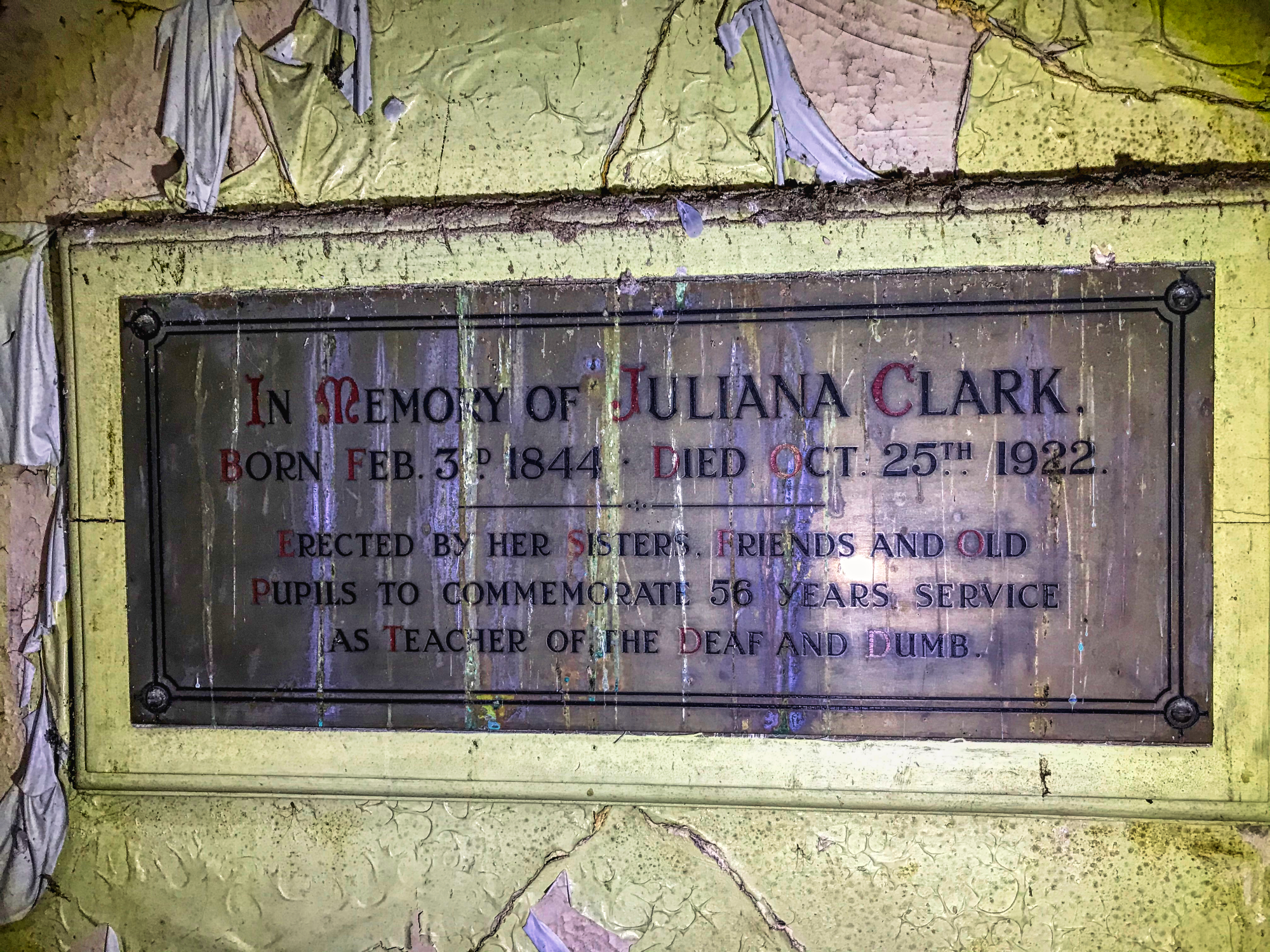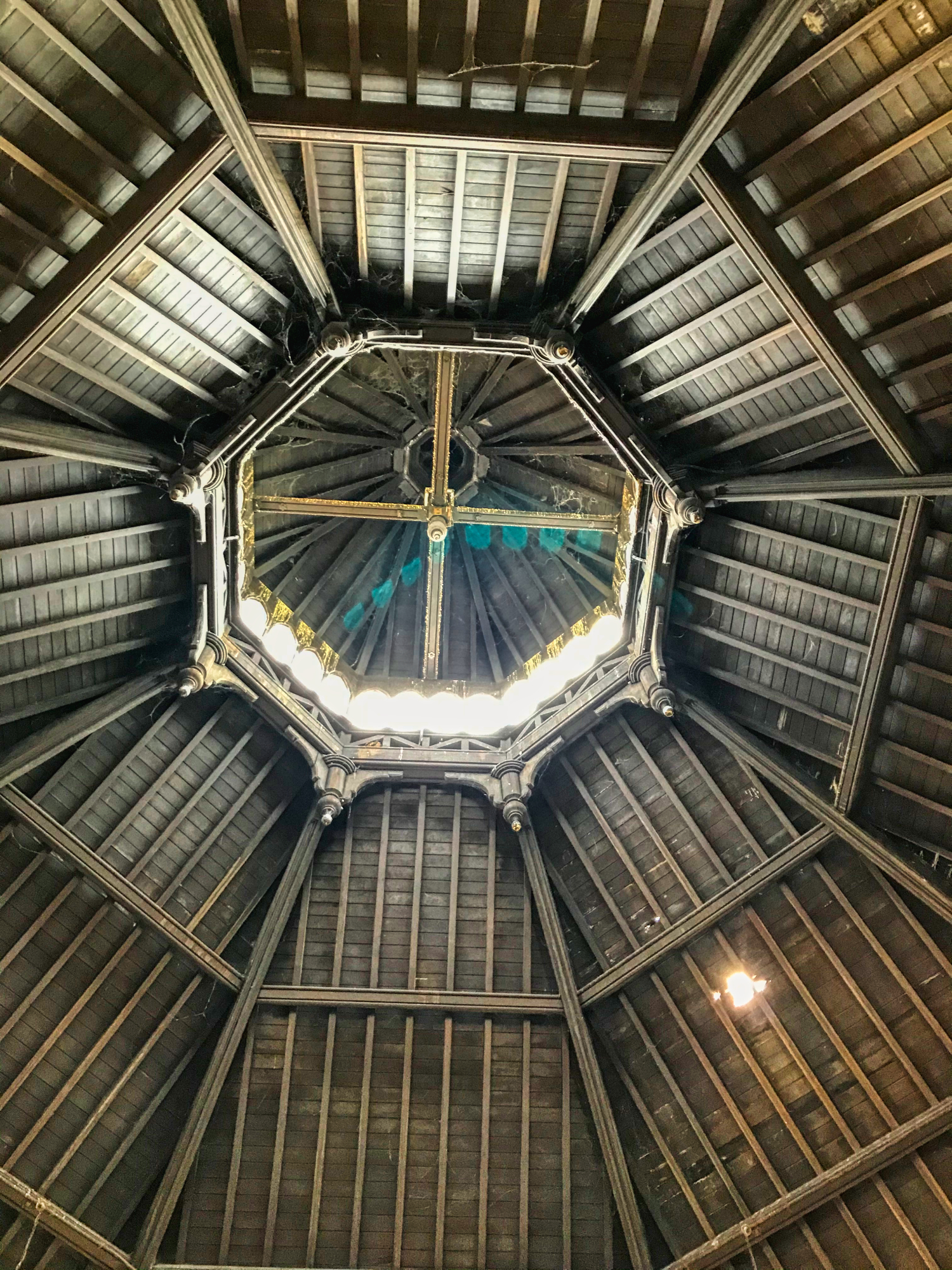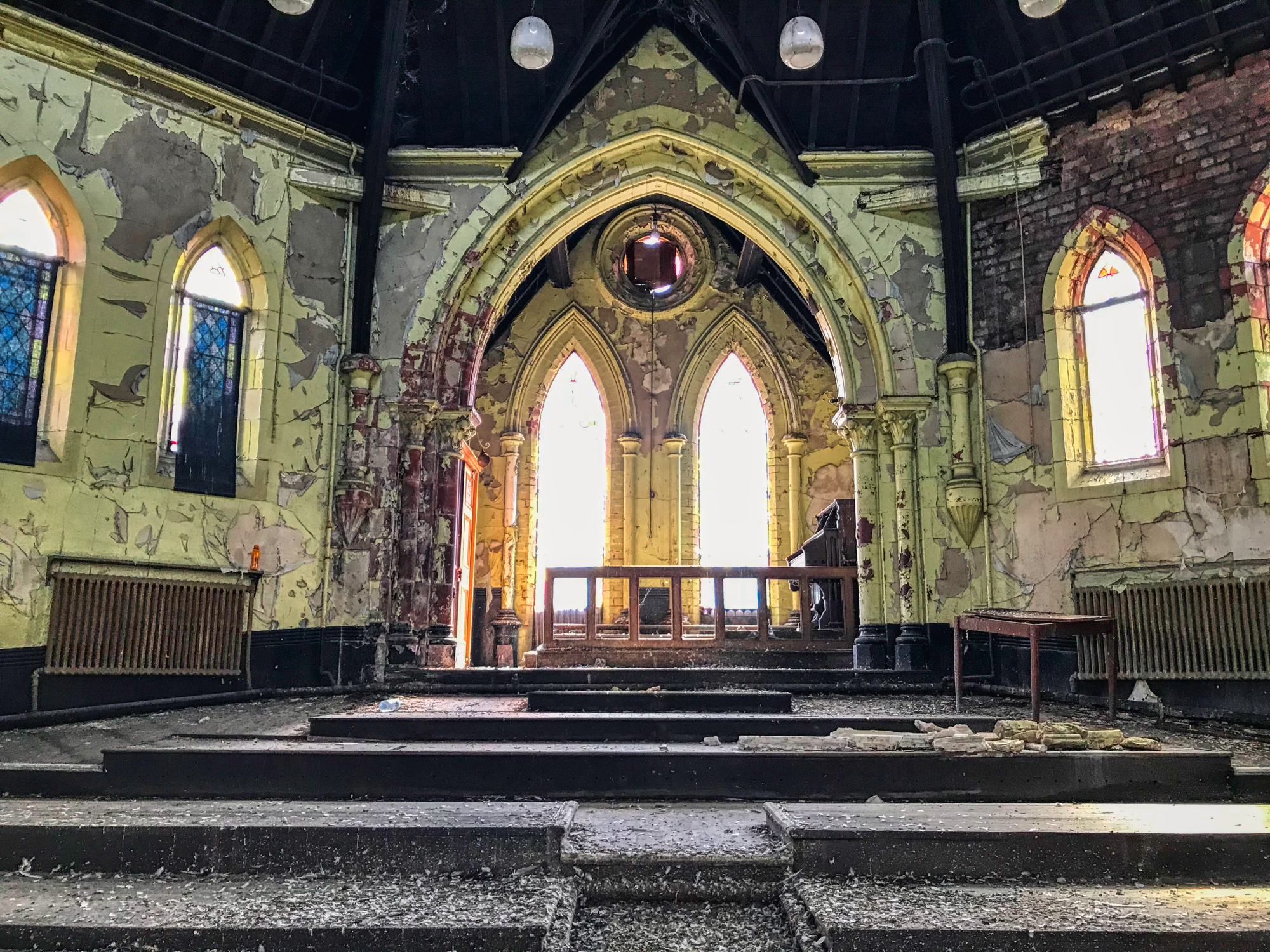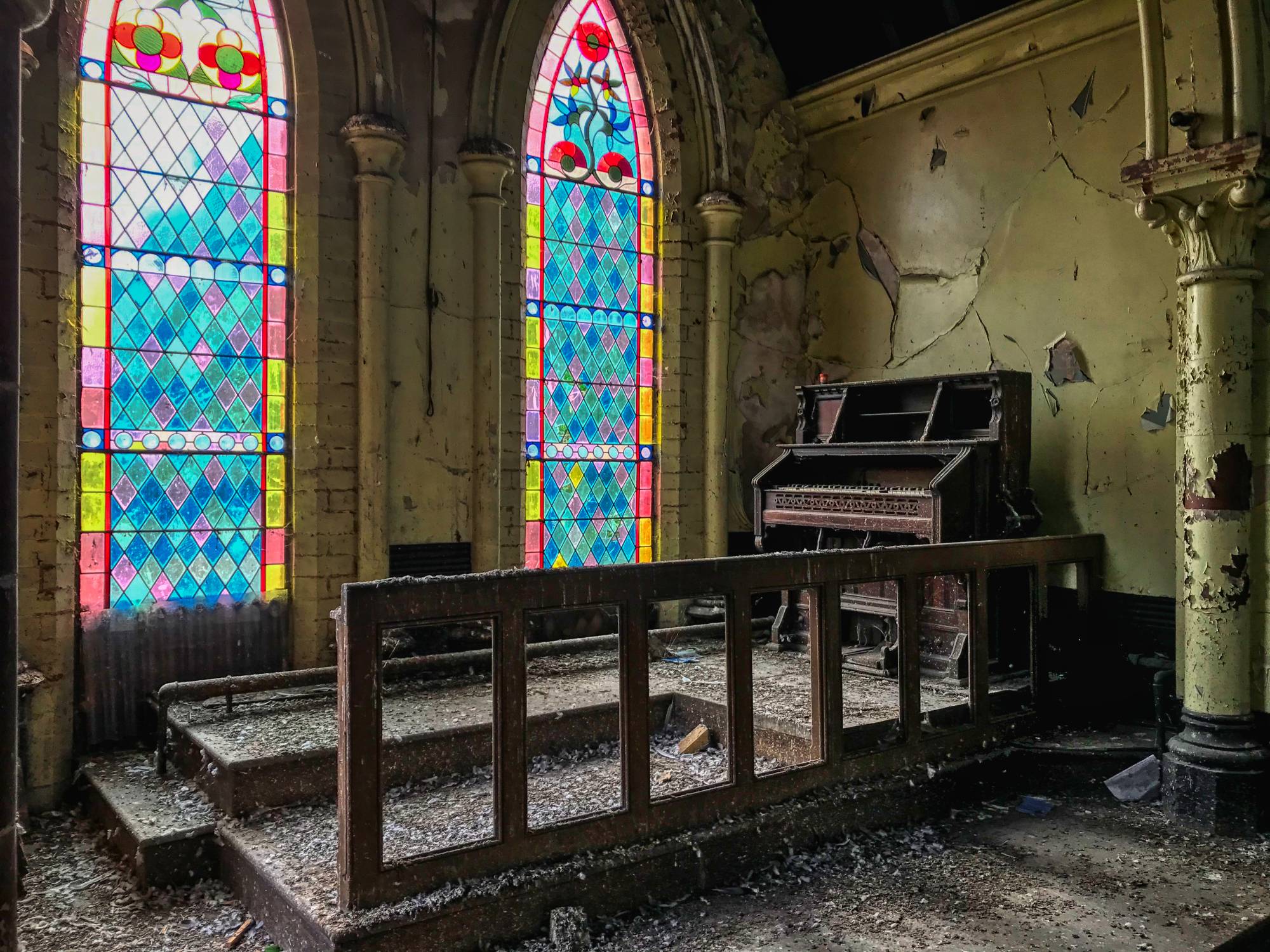 At least the windows are still intact. It is close to a row of terraced houses so they would hear any yob's throwing bricks.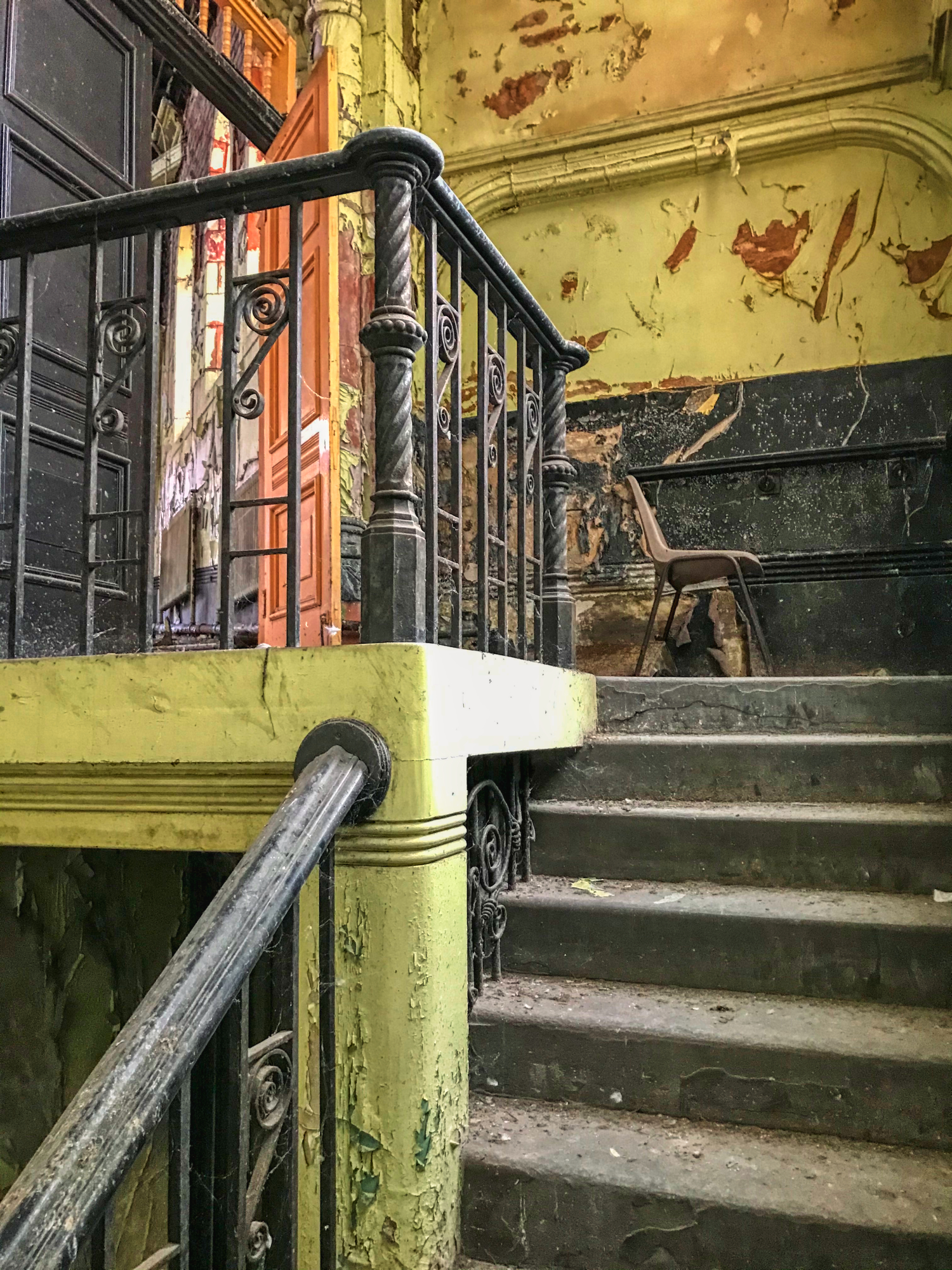 This is the easy way down.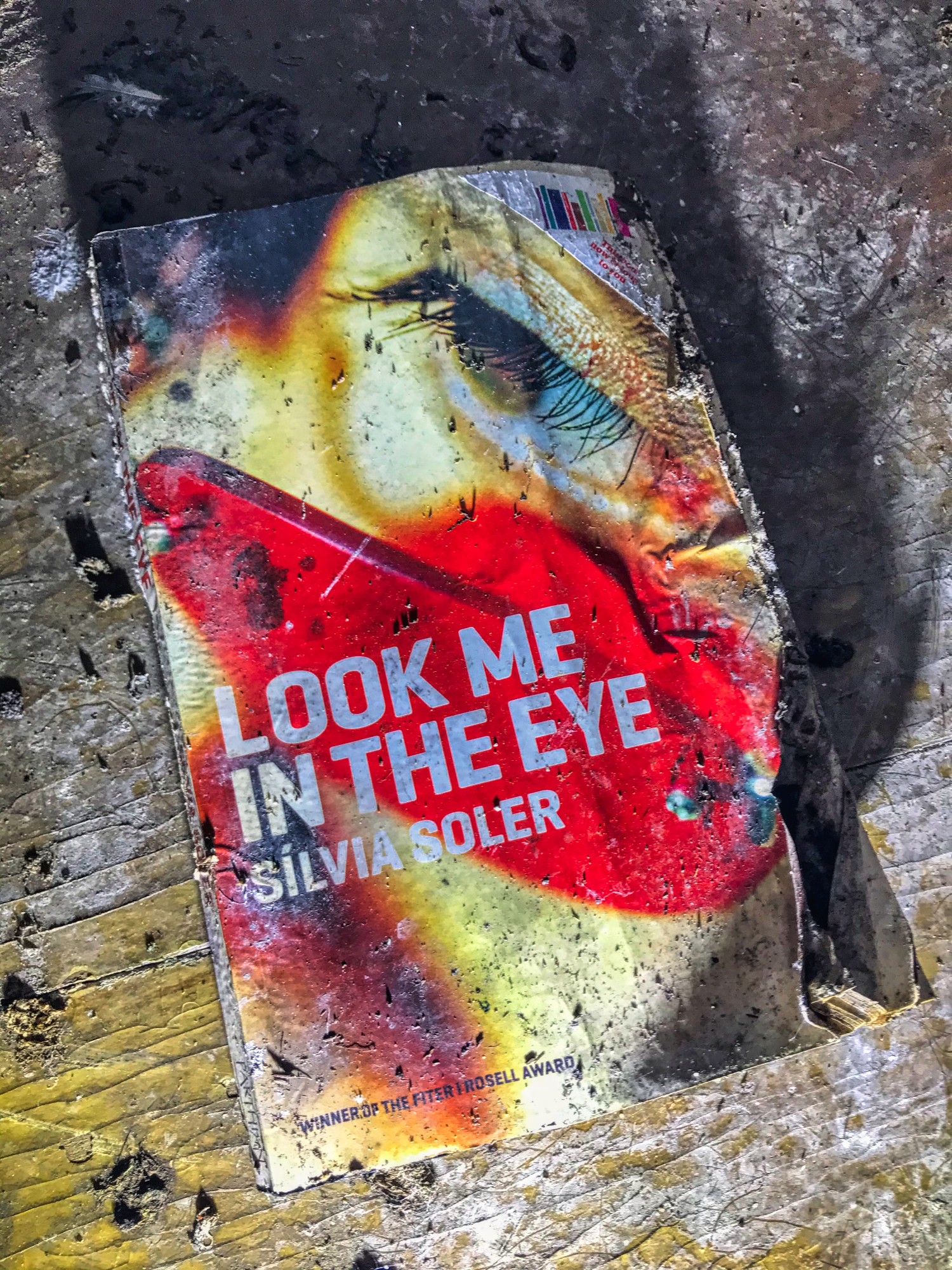 The Institute for the Deaf & Dumb was quite sparse when it came to literature. Here's a partially burnt book for you.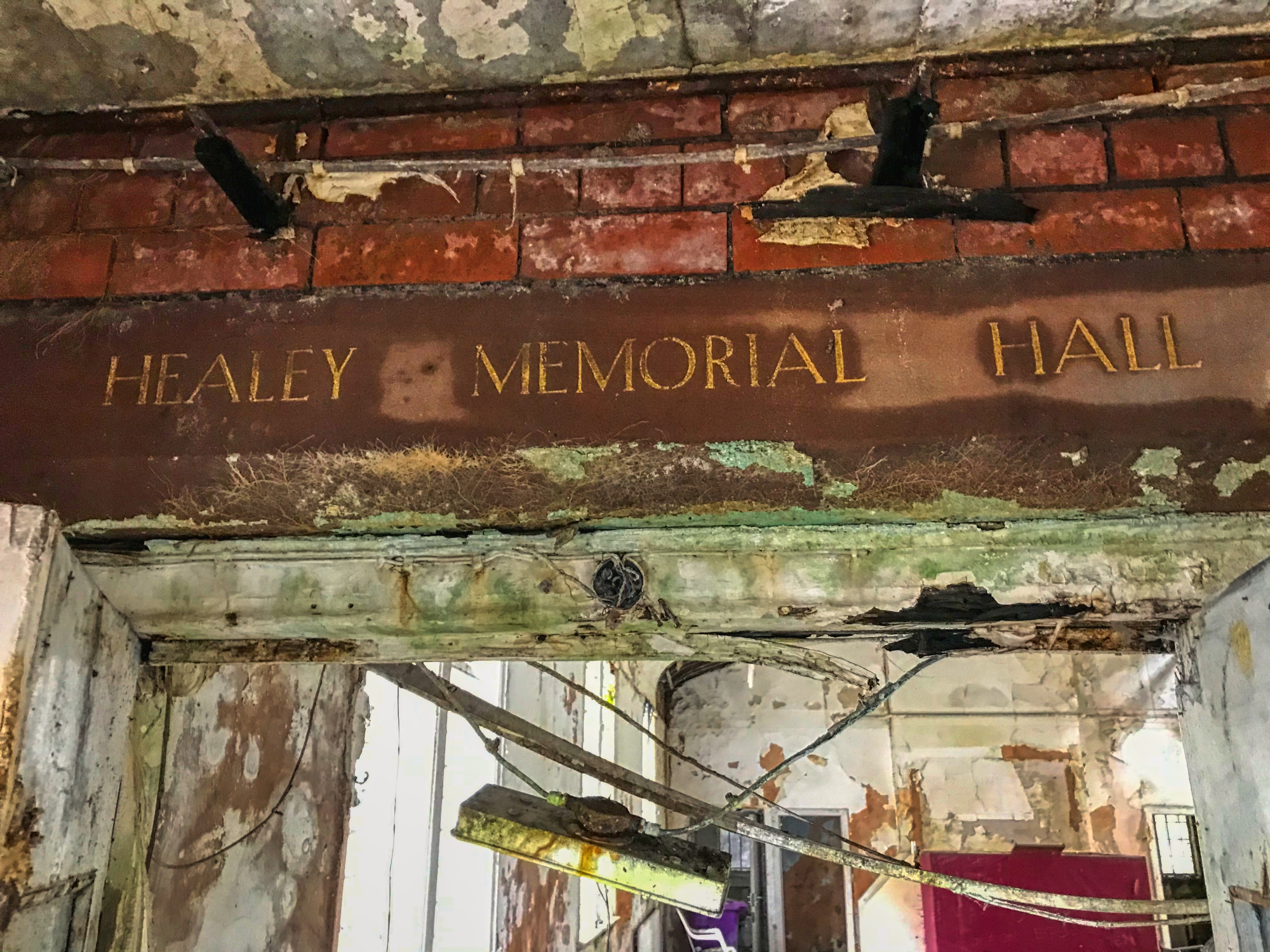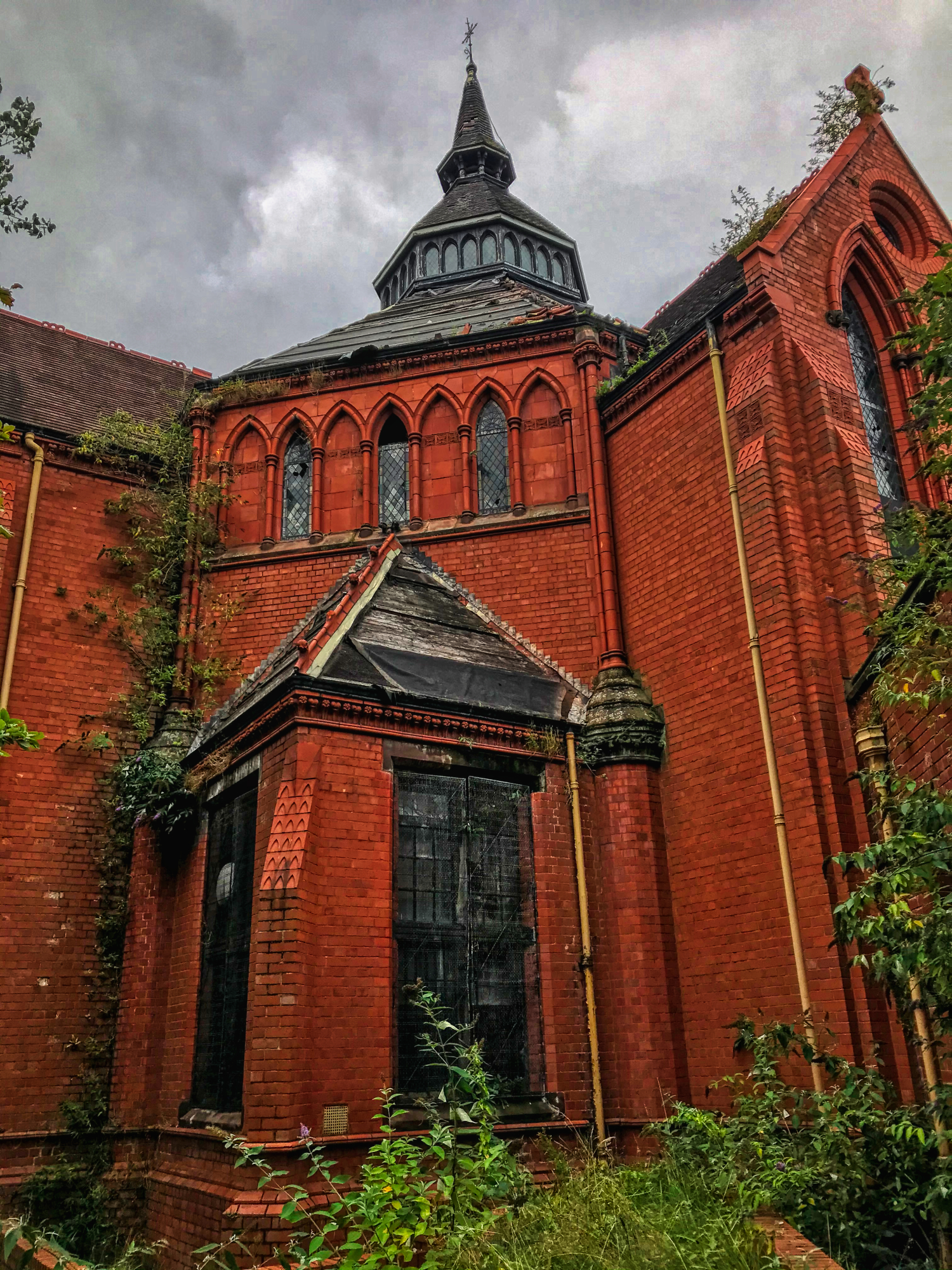 We never did track the source of the loud bang. Maybe the building itself was trying to give us a scare. It didn't work.
Tagging @raj808 as he specifically ask me too for any Merseyside explores.

Do you like posting your Urbex content and photography for FREE on Facebook and YouTube? I like to get some form of reward for my work and every time I create I do just that. Take a look at The Urbex Community on HIVE.
If you want to keep creating for FREE then ignore what you are reading. If you want to be like me and gain something other than BUGGER ALL for your work then click here and learn about posting on the HIVE blockchain.

Earn FREE EOS from Coinbase by taking partaking in a simple quiz here
Earn currency while you play brewing virtual beer with CryptoBrewMaster
Earn currency while you play and become a global Rock Star with Rising Star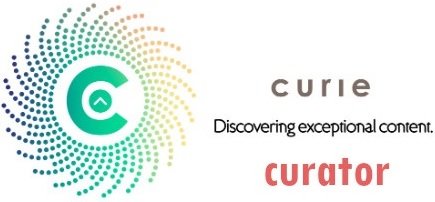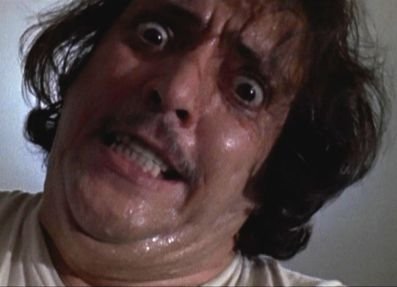 If you found this article so invigorating that you are now a positively googly-eyed, drooling lunatic with dripping saliva or even if you liked it just a bit, then please upvote, comment, rehive, engage me or all of these things.
---
---