Tales of the Urban Explorer: The House in the Woods
"The House in the Woods" was tough to photograph. Get too close and you can't get it all in, too far away and there's too much wood getting in the way.
We had just left "The Artists House" (coming soon to a HIVE Blockchain near you), and noticed this sorry-looking property close to the roadside.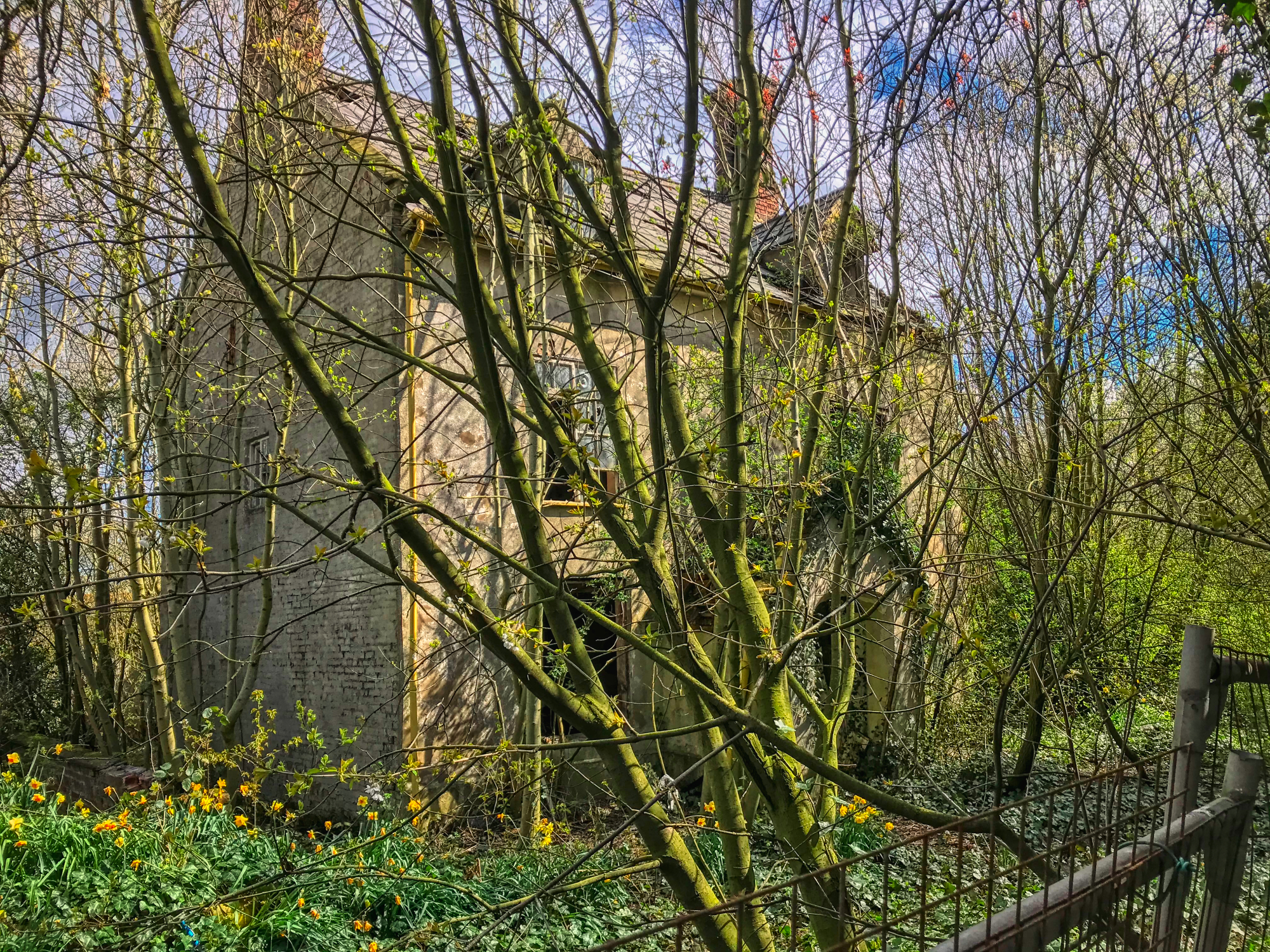 "I recognise this one", I said to @anidiotexplores. It was posted on Facebook a few weeks ago by someone else. It's always a good feeling when you come across a derp by accident and better still if it's one you have seen on Facebook.
It looked like a wreck from the outside, but you never can tell.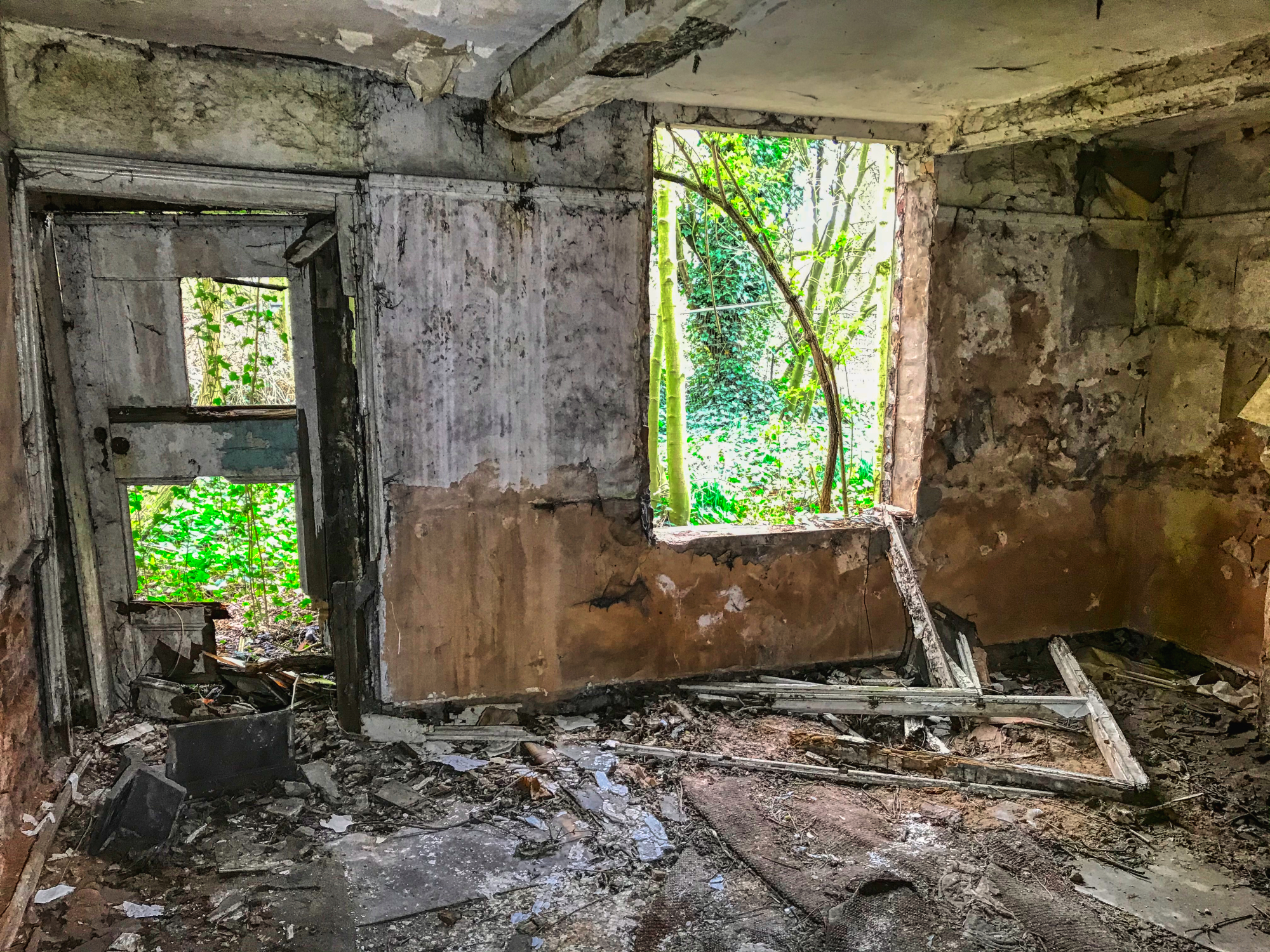 Waiting for the all-clear concerning passing cards we bypassed the herras fencing which rendered us semi out-of-sight.
Jeez, what a shithole. This one had gone too far and I was amazed there was still glass in the upper-most windows.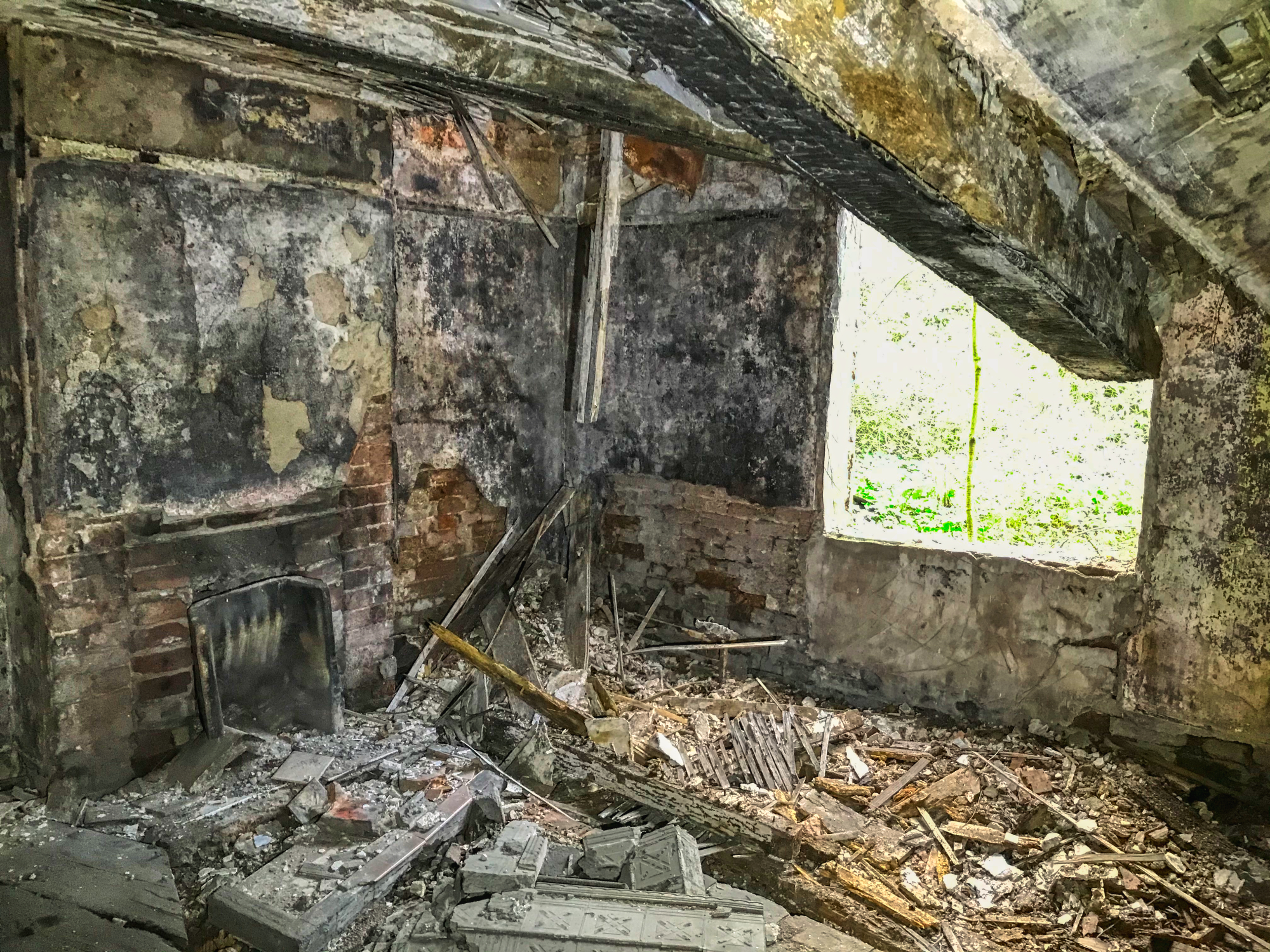 There was no way we were getting beyond the ground floor as the upper levels had caved in years ago.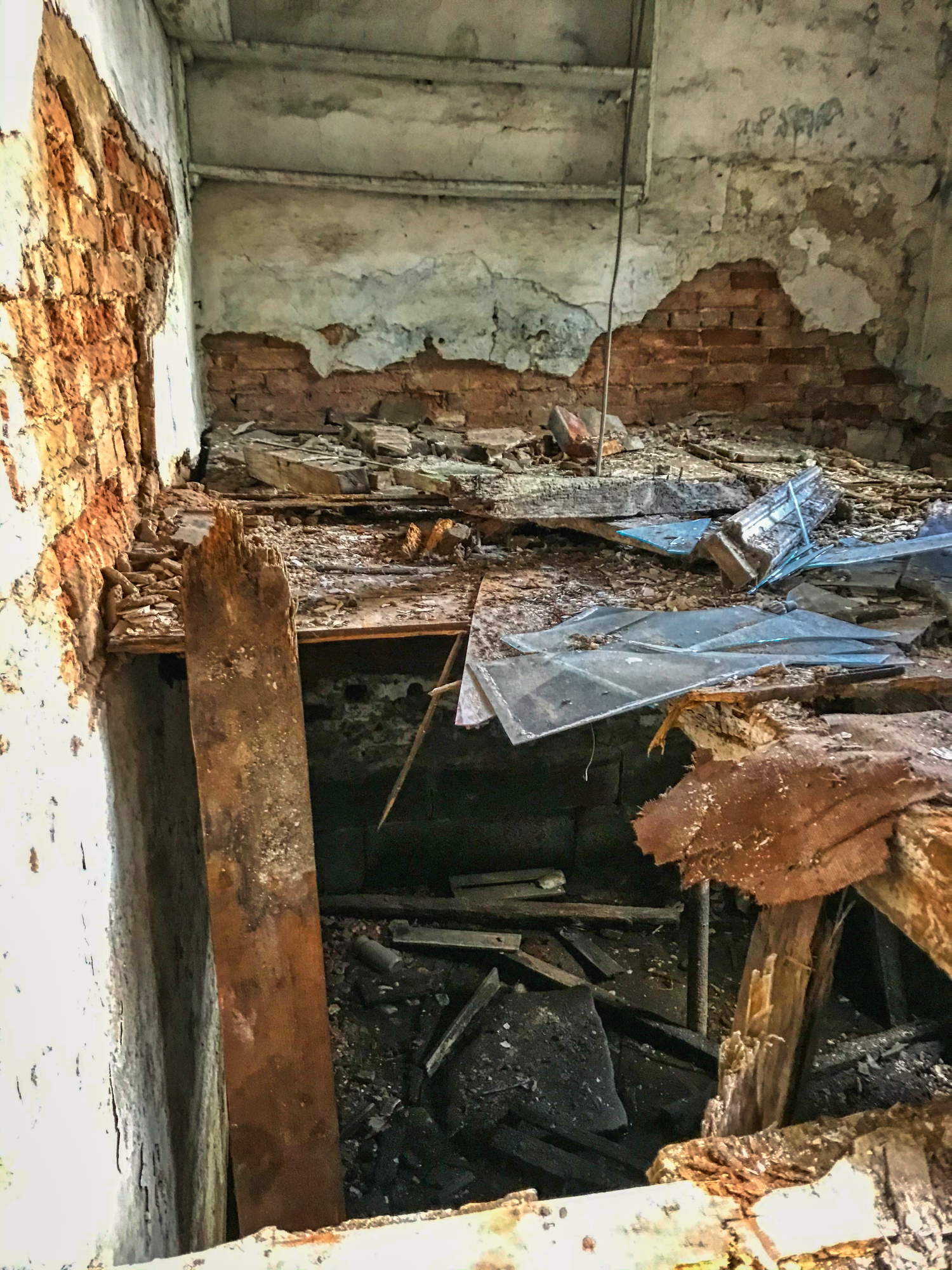 …falling through to the basement was always an option. I chose NOT to make the jump on this occasion and the room beyond remained... unexplored'…
We meandered around what was left of this wreck, struggling at times just to see what was around the back.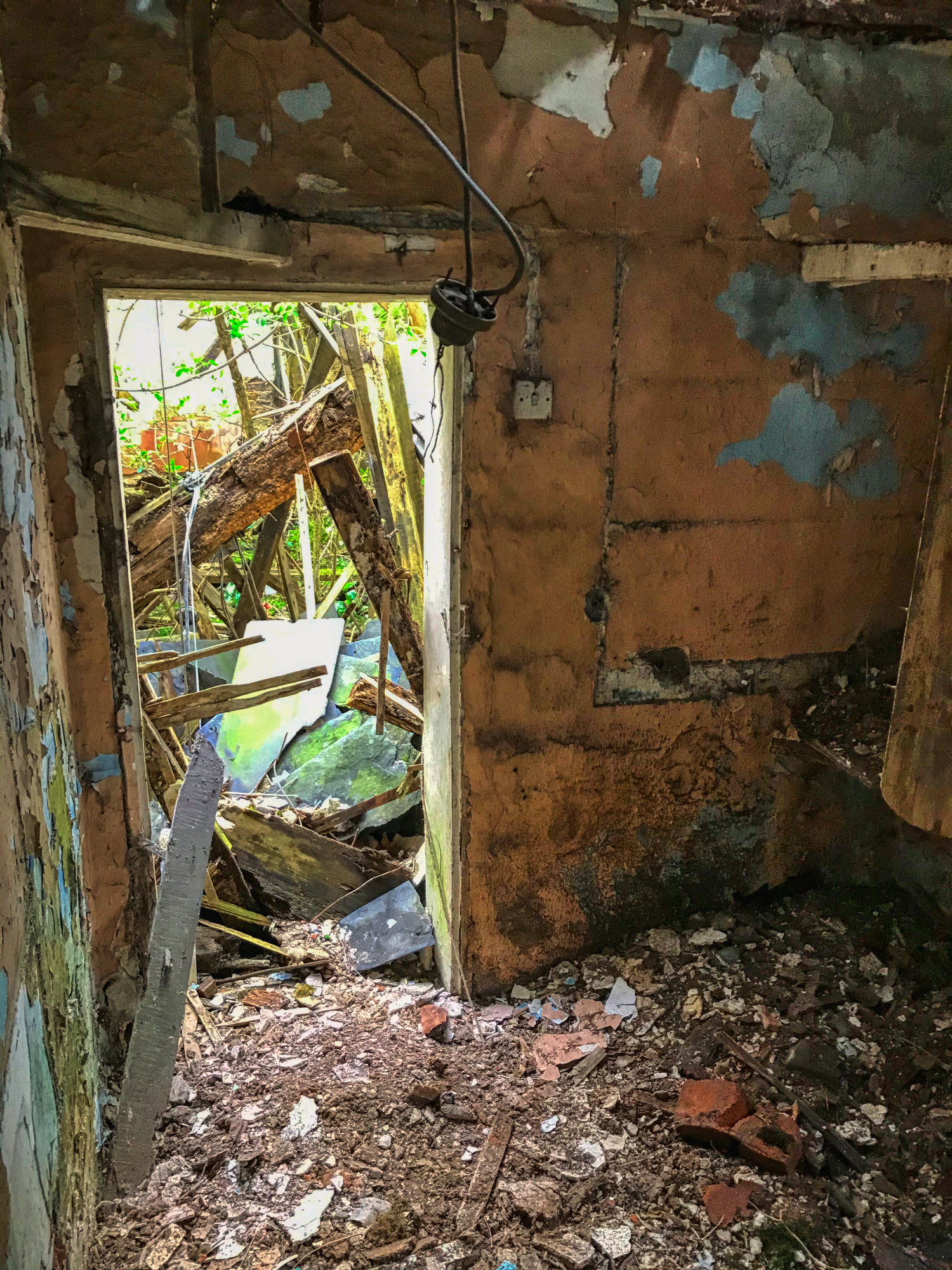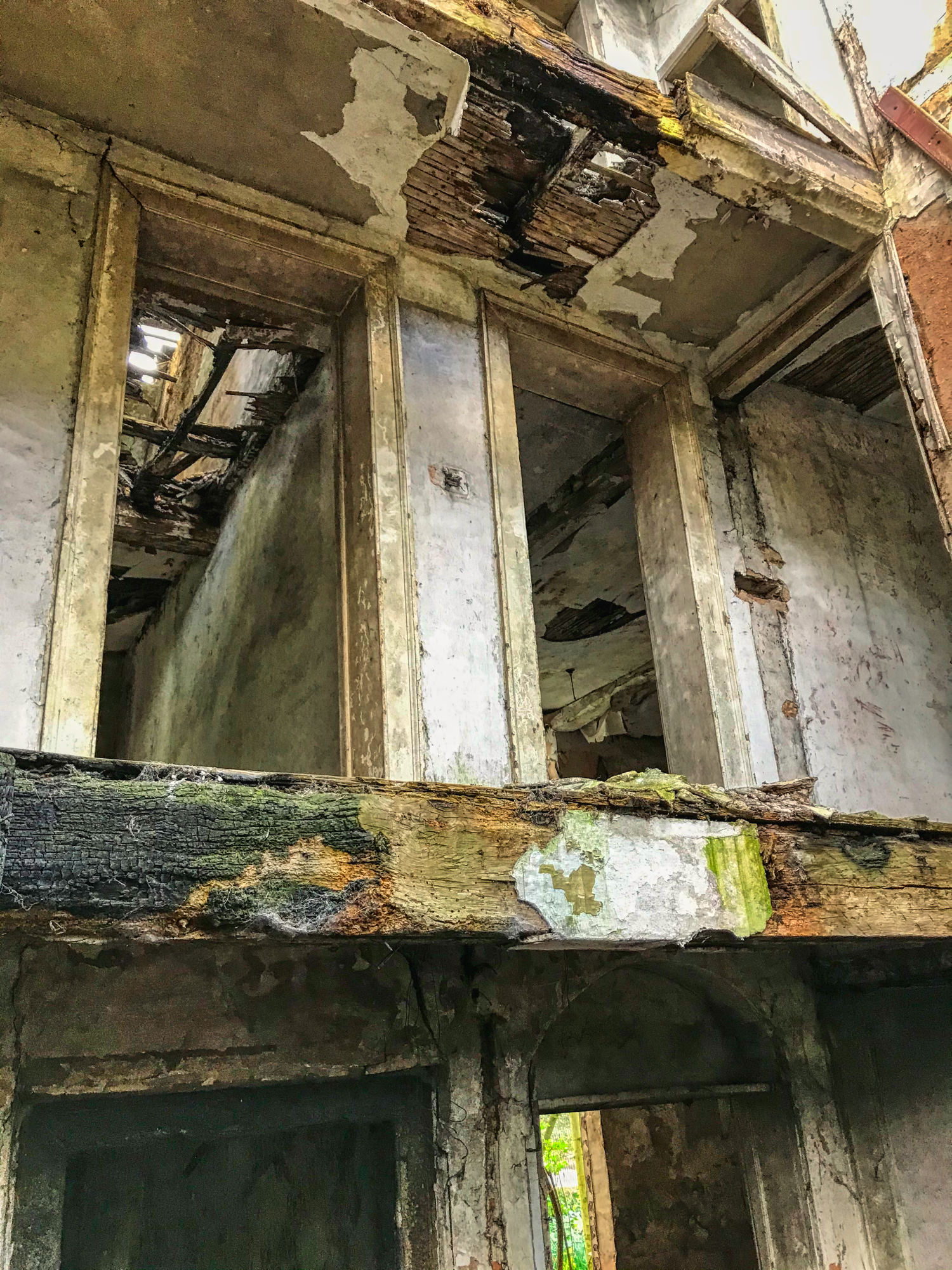 Possibly the basement. Fuck that, I was not going to crawl though all the decaying mess to get to a likely big nothing.
Slimy collapsed beams are not always a great stabilising point. I had little choice if I wanted to reach the opening at the far left corner.
After a struggle I made it and the room at the back was a little more normal.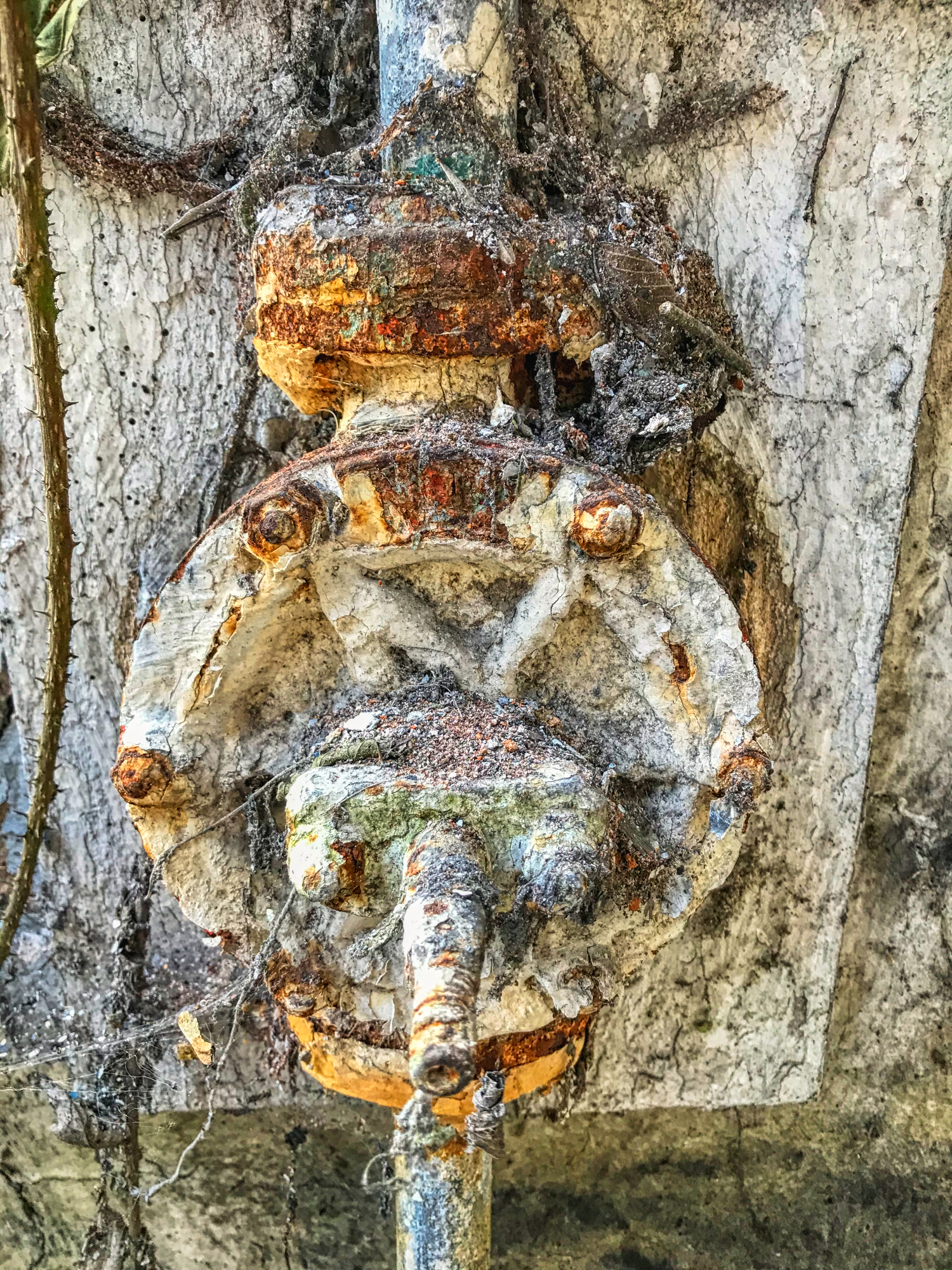 Talk about encrusted rust laced with decaying cobwebs.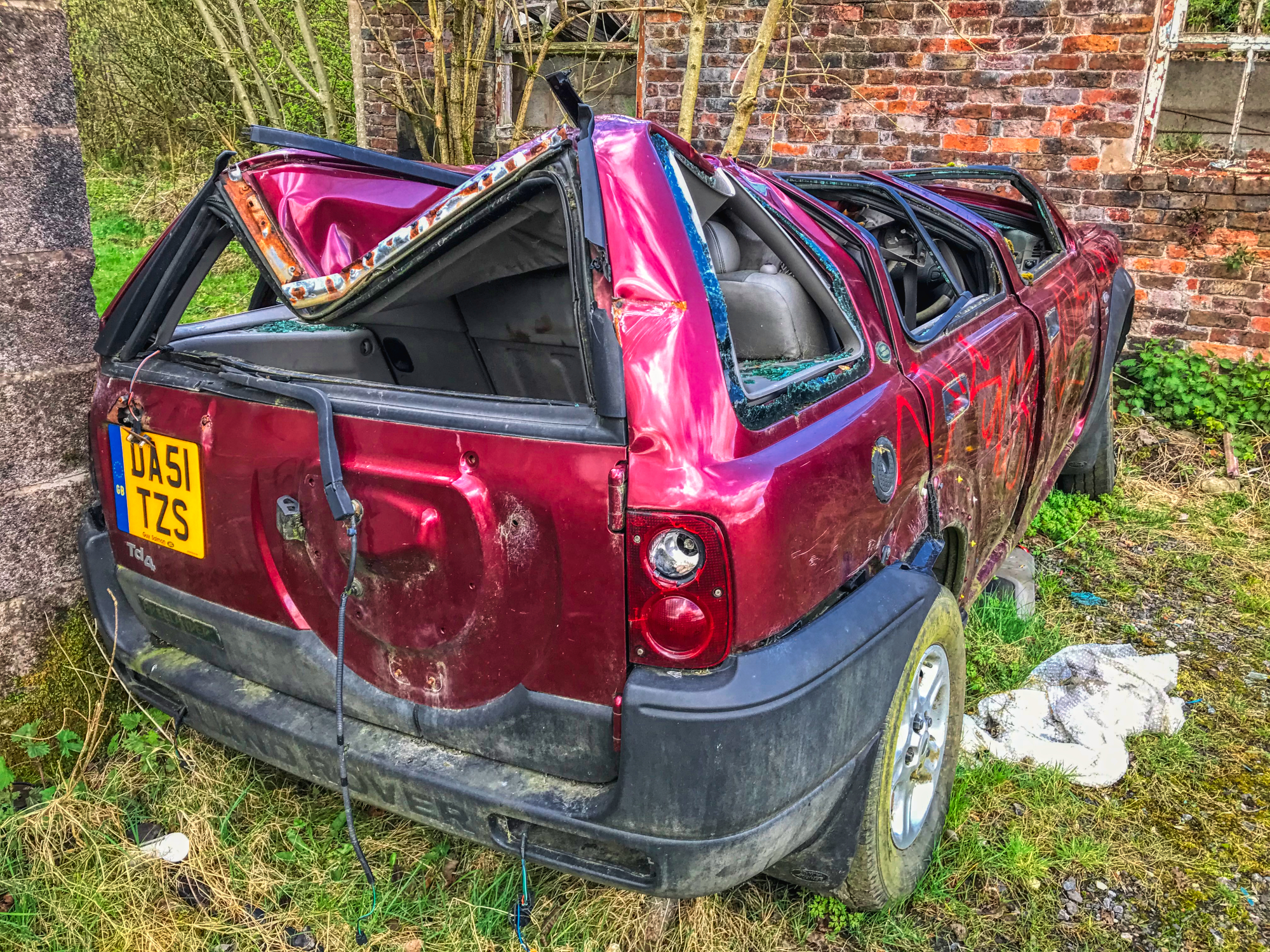 On the left side of this car was a caravan which I miraculously forget to photograph.
The problem was it was positioned to stop people from getting there. I had to jump on the hood and crawl across.
Easy you think? Not when there are dents and sharp edges all over it.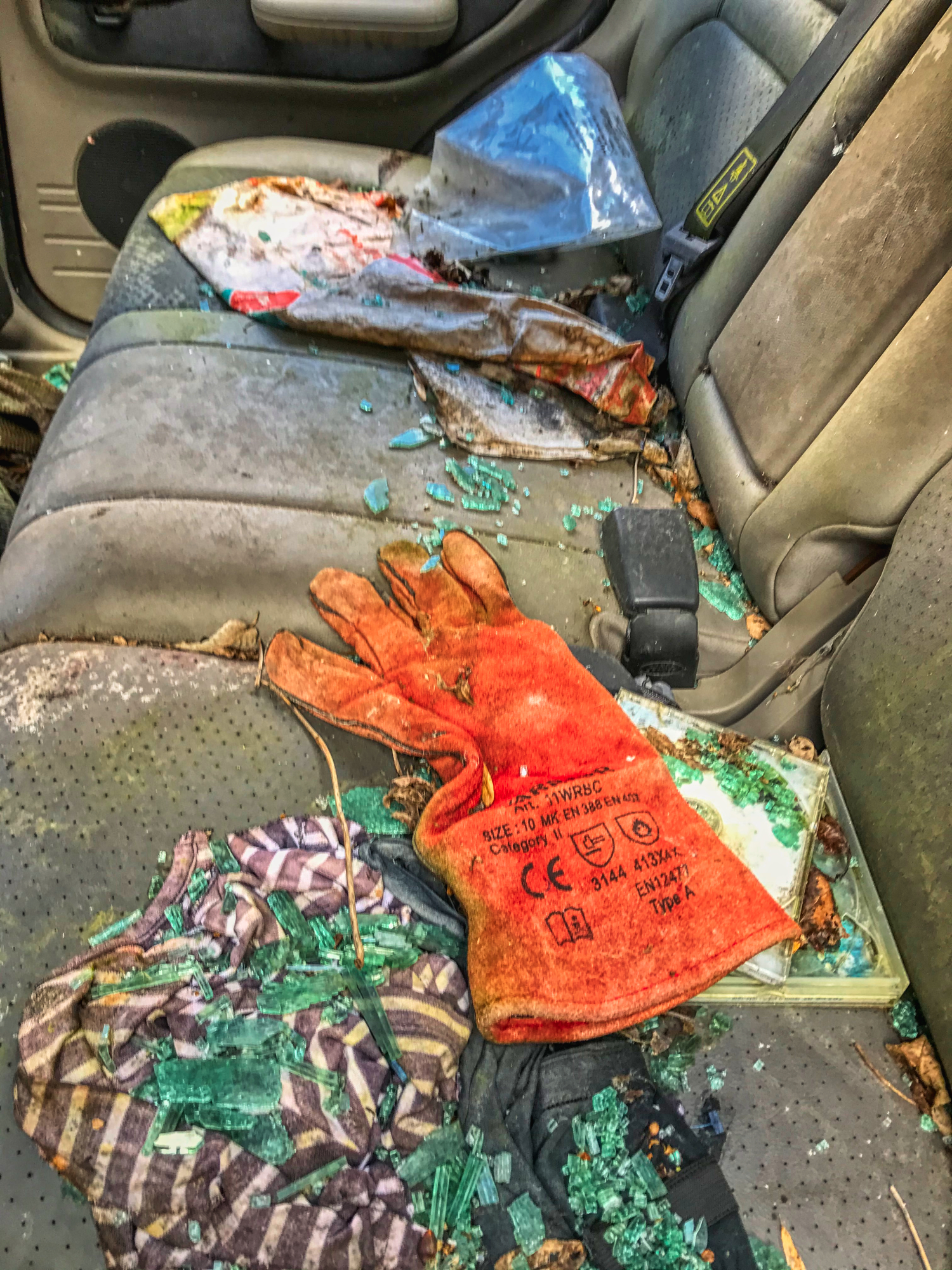 Grunting and complaining, I looked at the seats while in mid-clambour which contained junk and broken glass.
The caravan was much more interesting and used to house a 'Mr. Clarke'. Part of his life has been left here.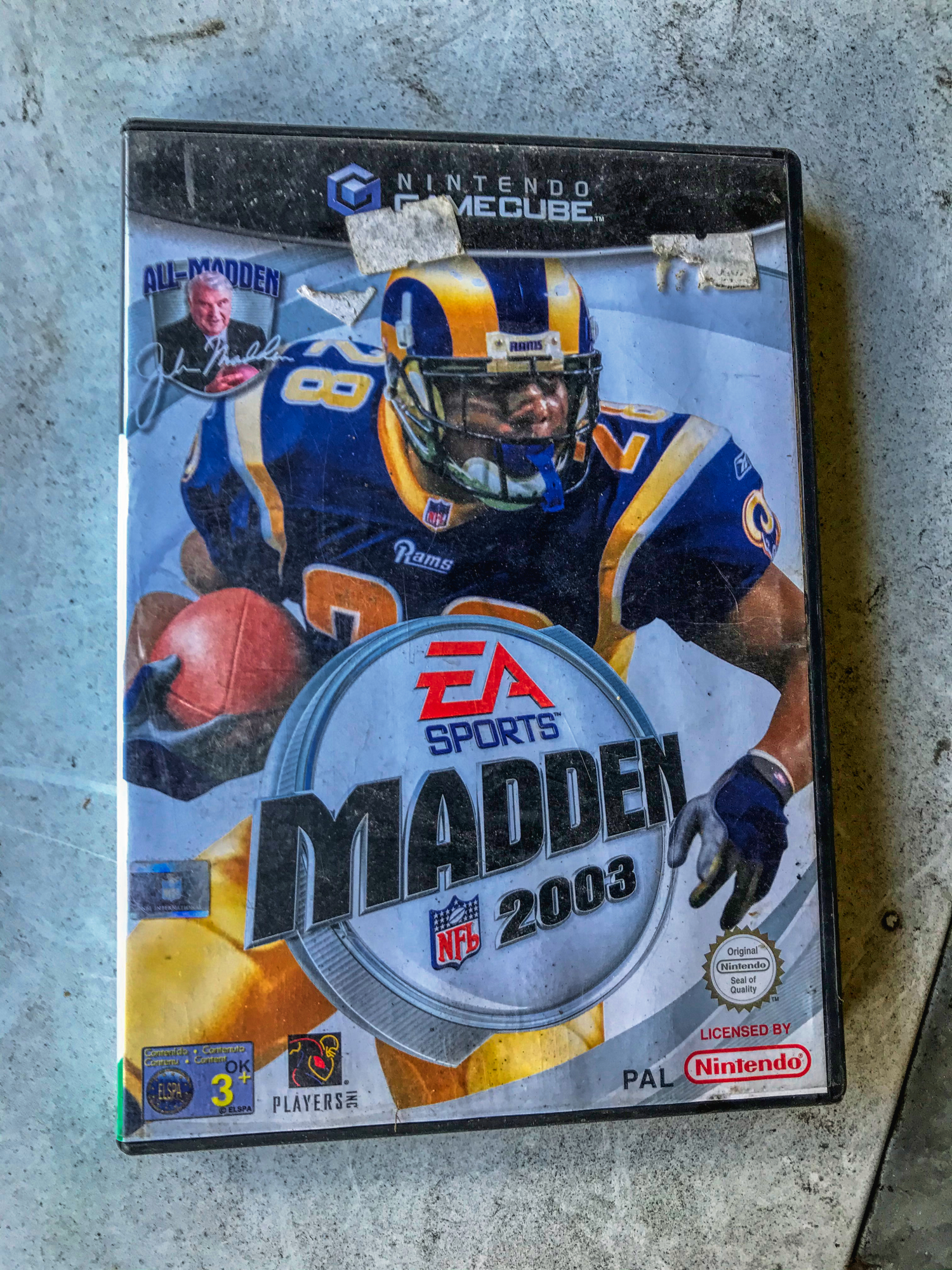 I never did own a GameCube, and American Football is not popular in the UK.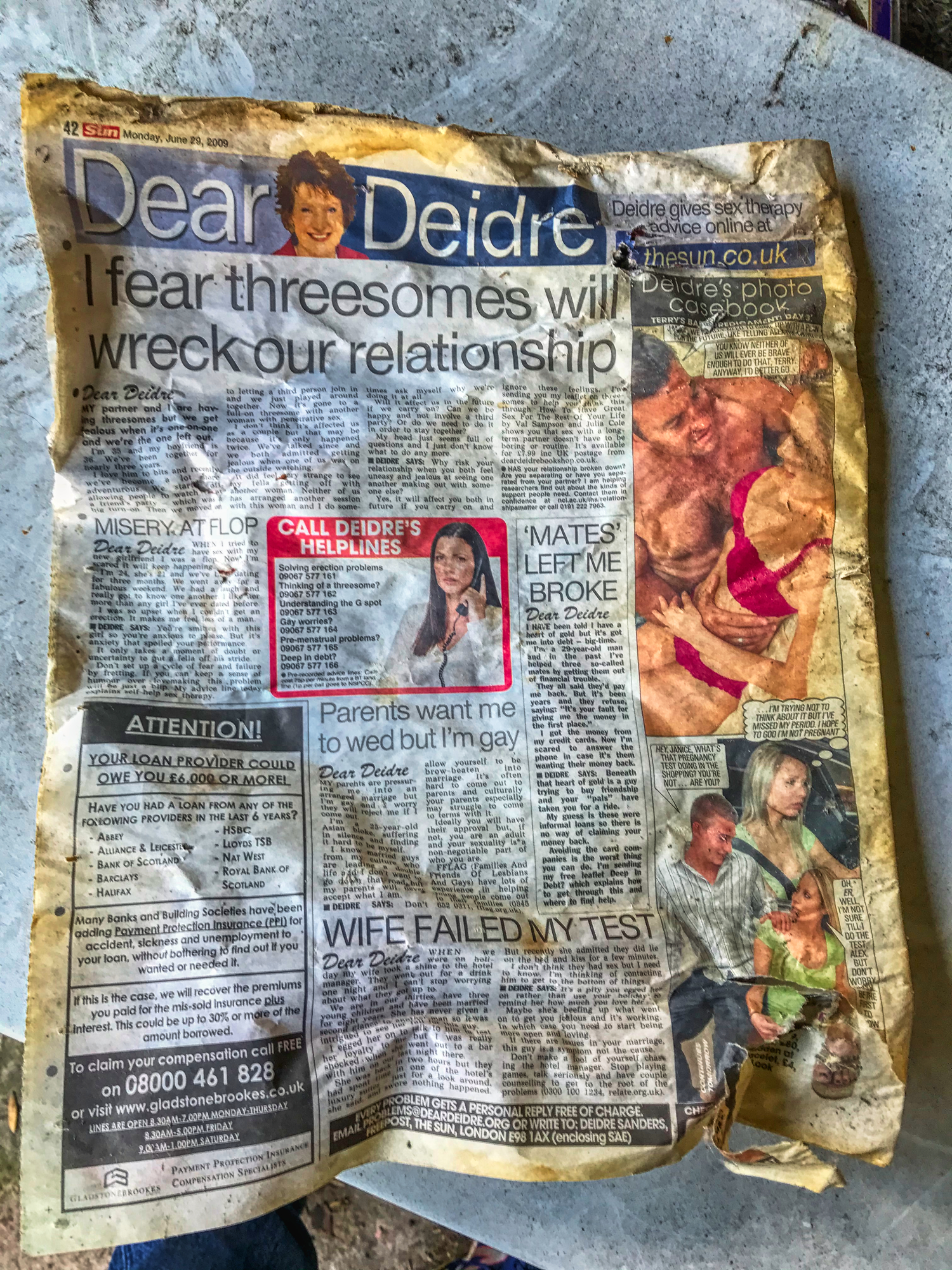 Dear Deidre is a mid-page column in 'The Sun' where people send their sex problems for this madam to analyze. It's probably the most entertaining section in it. I noted the newspaper was from 2009.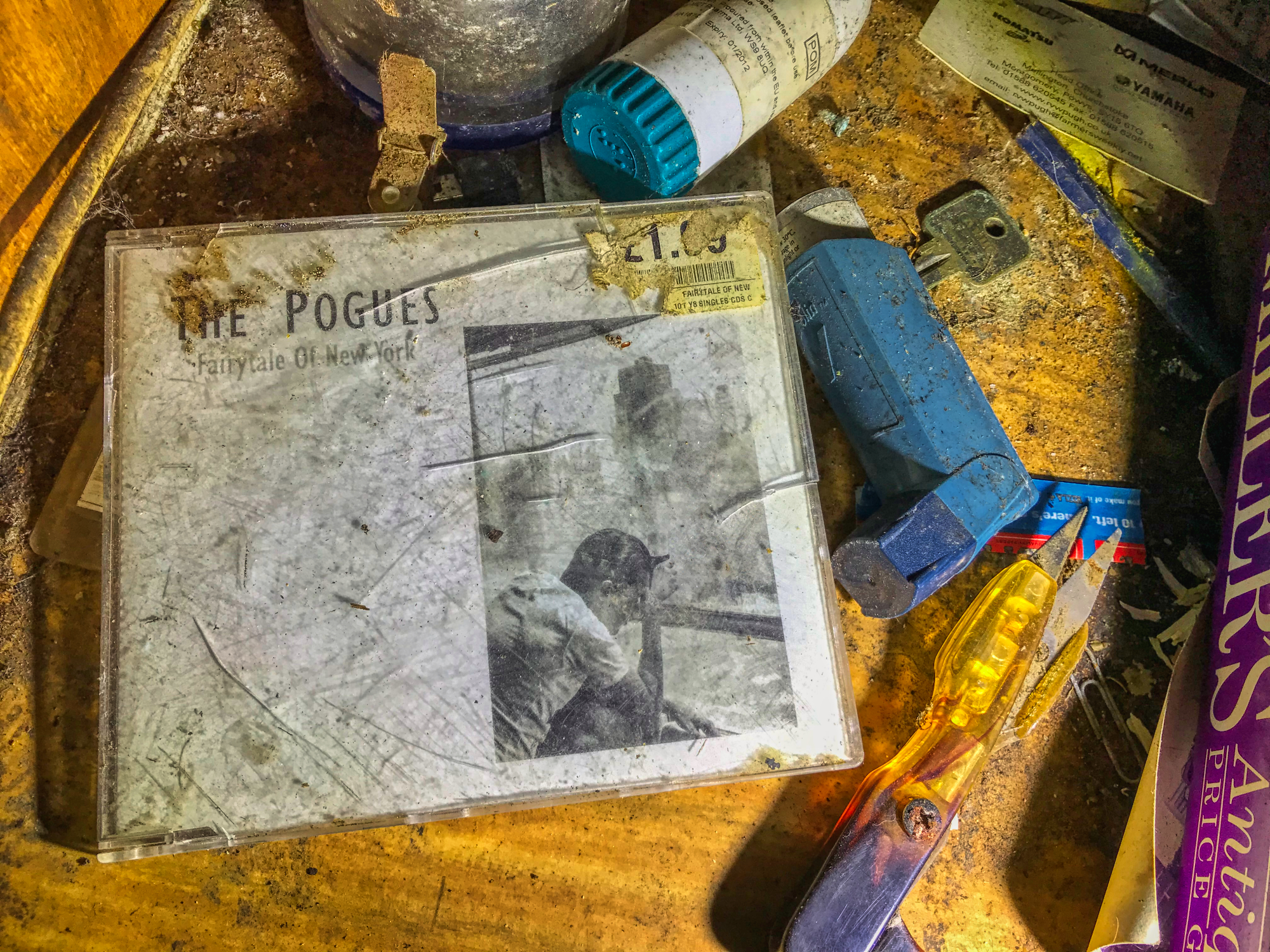 The Pogues, ugh.. can't stand the band or that song.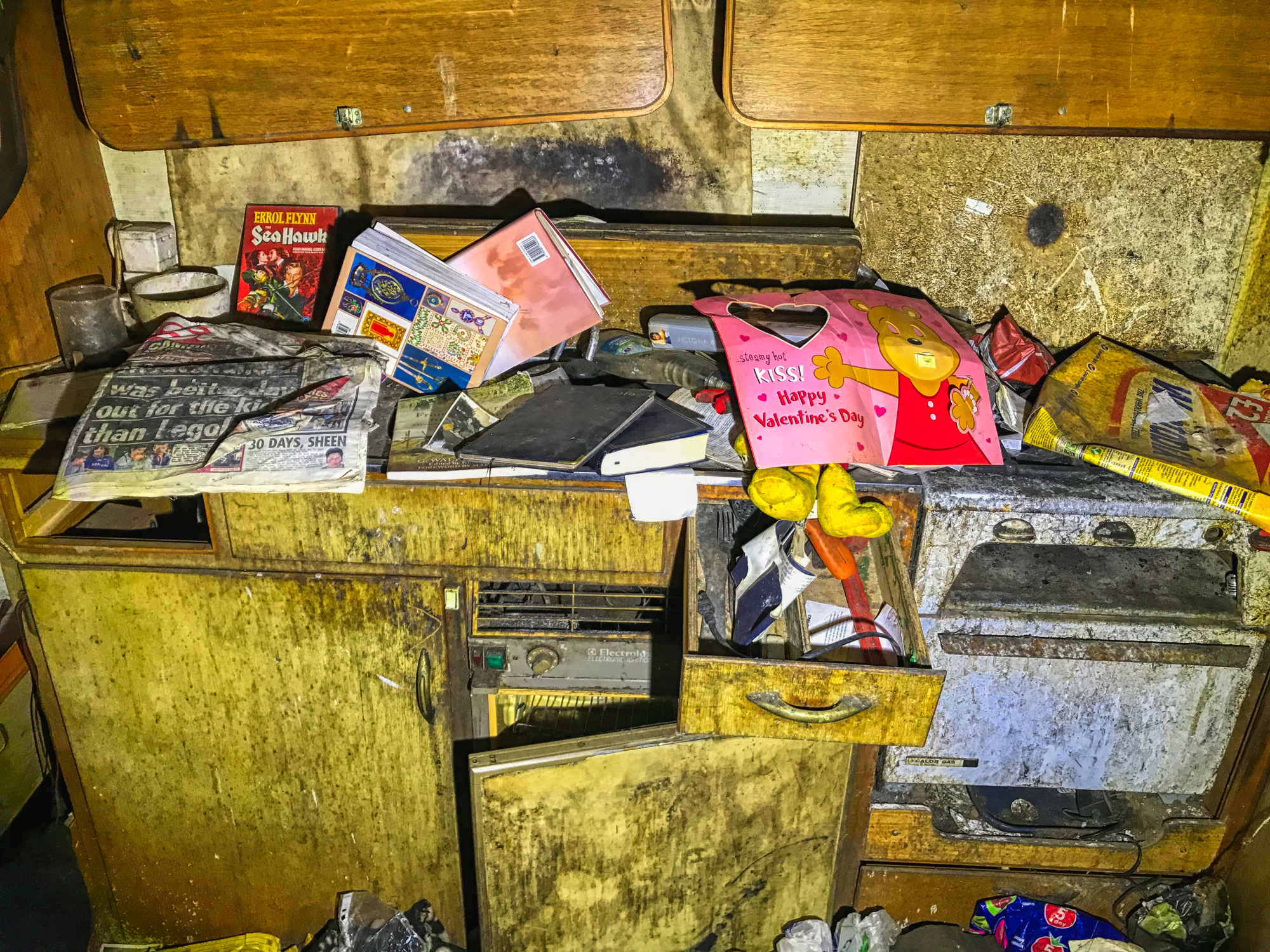 Methinks Mr. Clarke has not lived here in some time. Things were looking a little forlorn.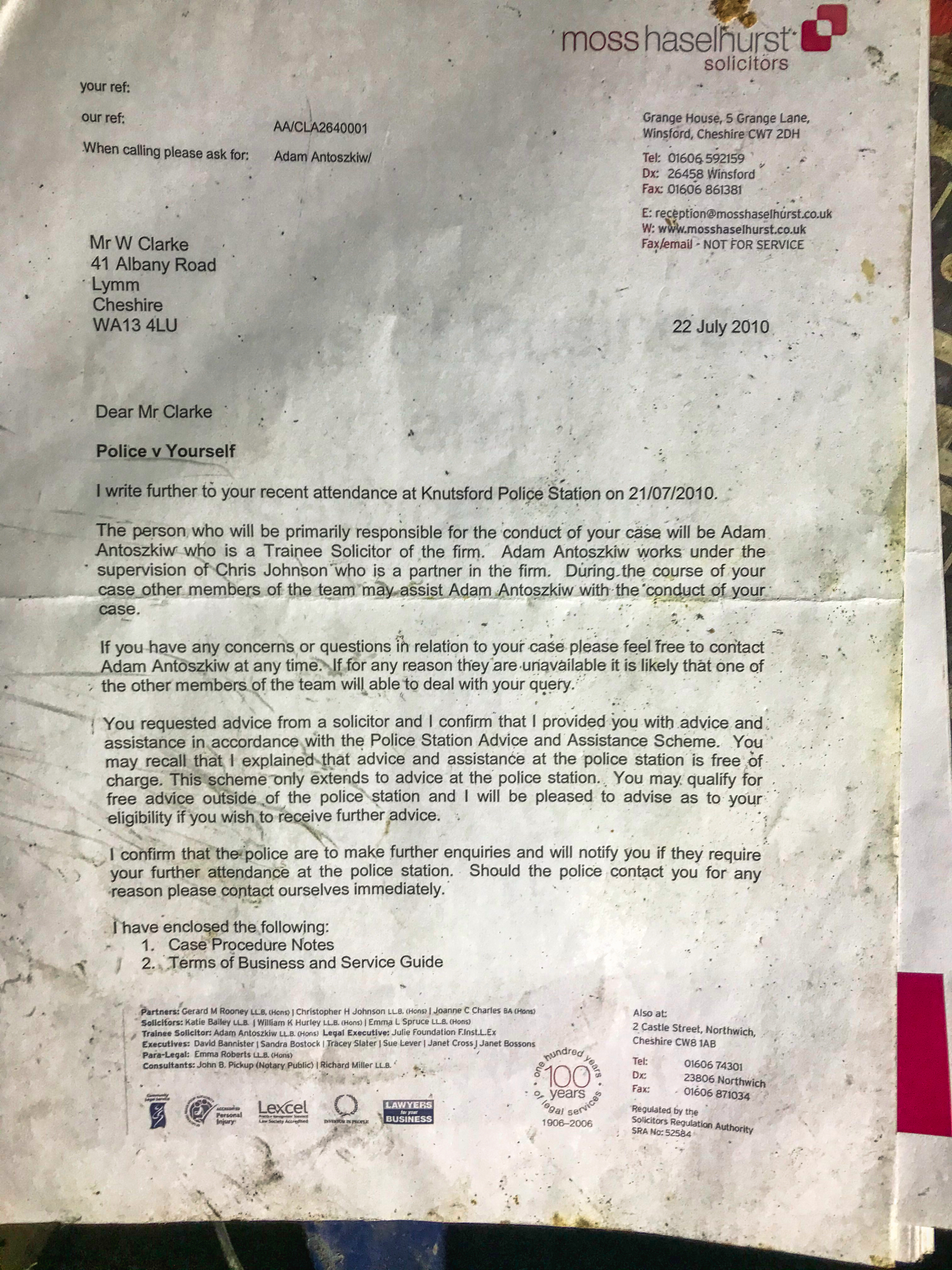 The address on this letter is not this location. In fact, he has lived in several places. The letter was interesting. Is this some trouble with the law?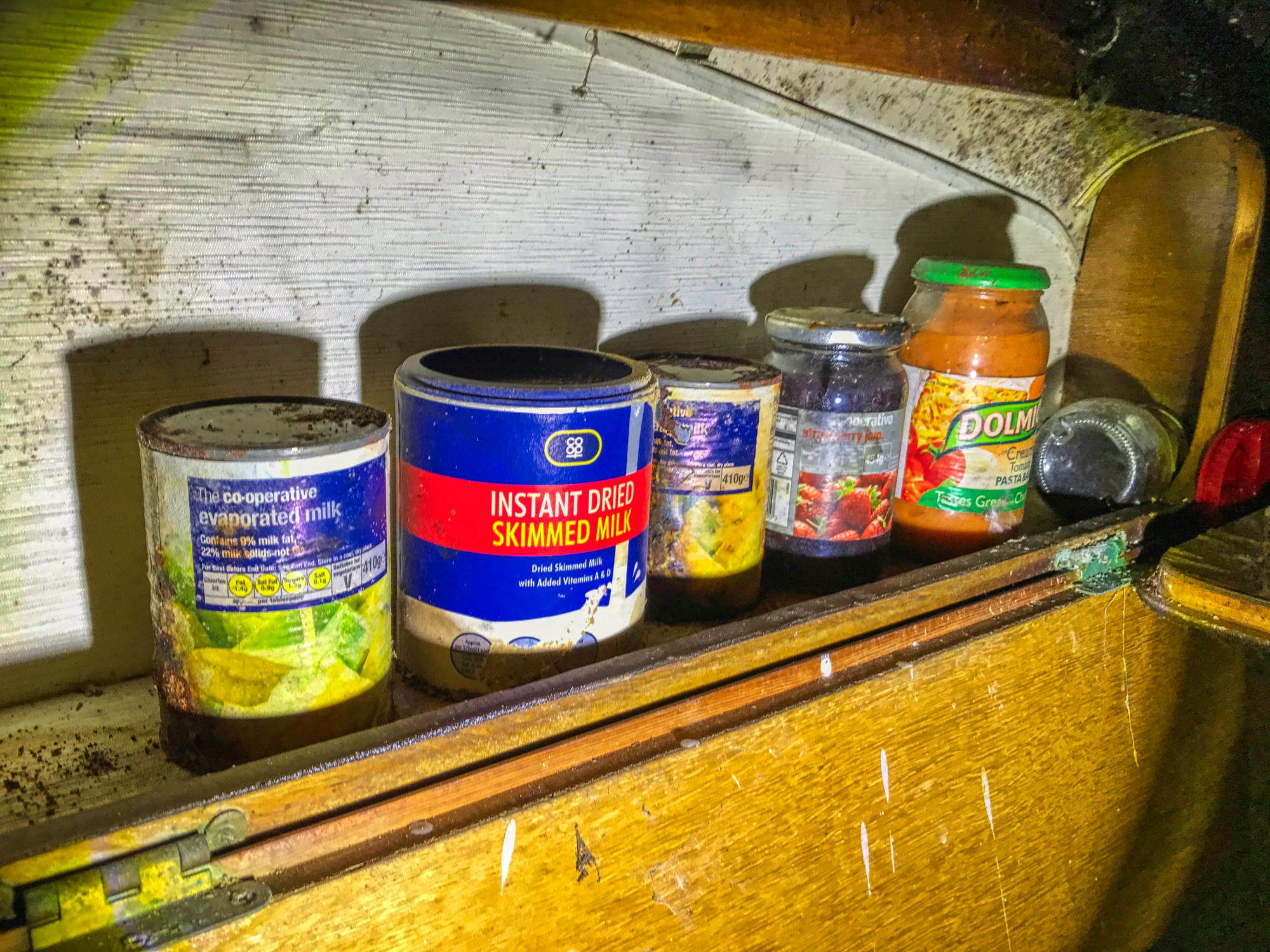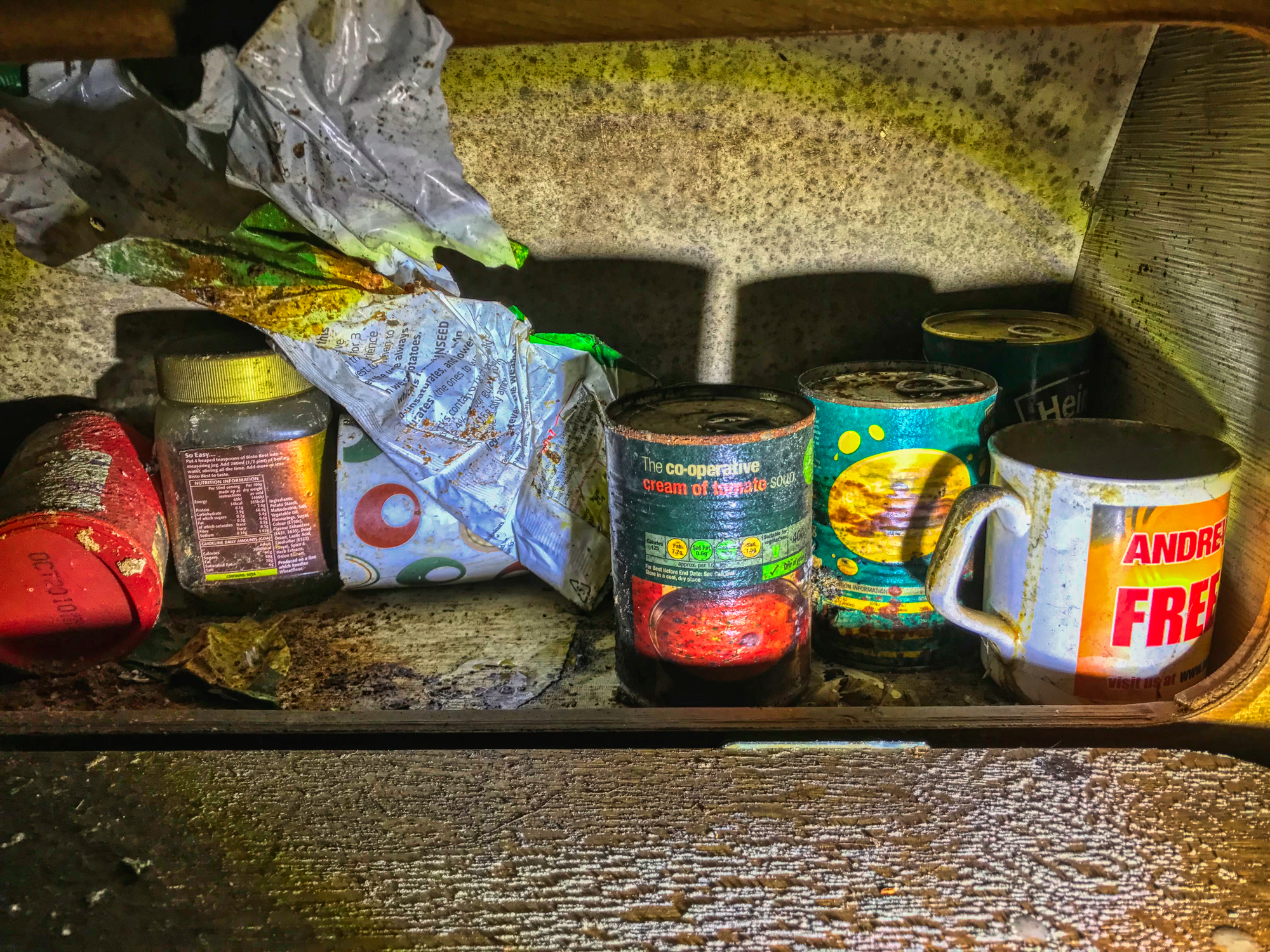 I should have taken note of the expiry dates. I would estimate them to be around TEN years old looking at the other evidence.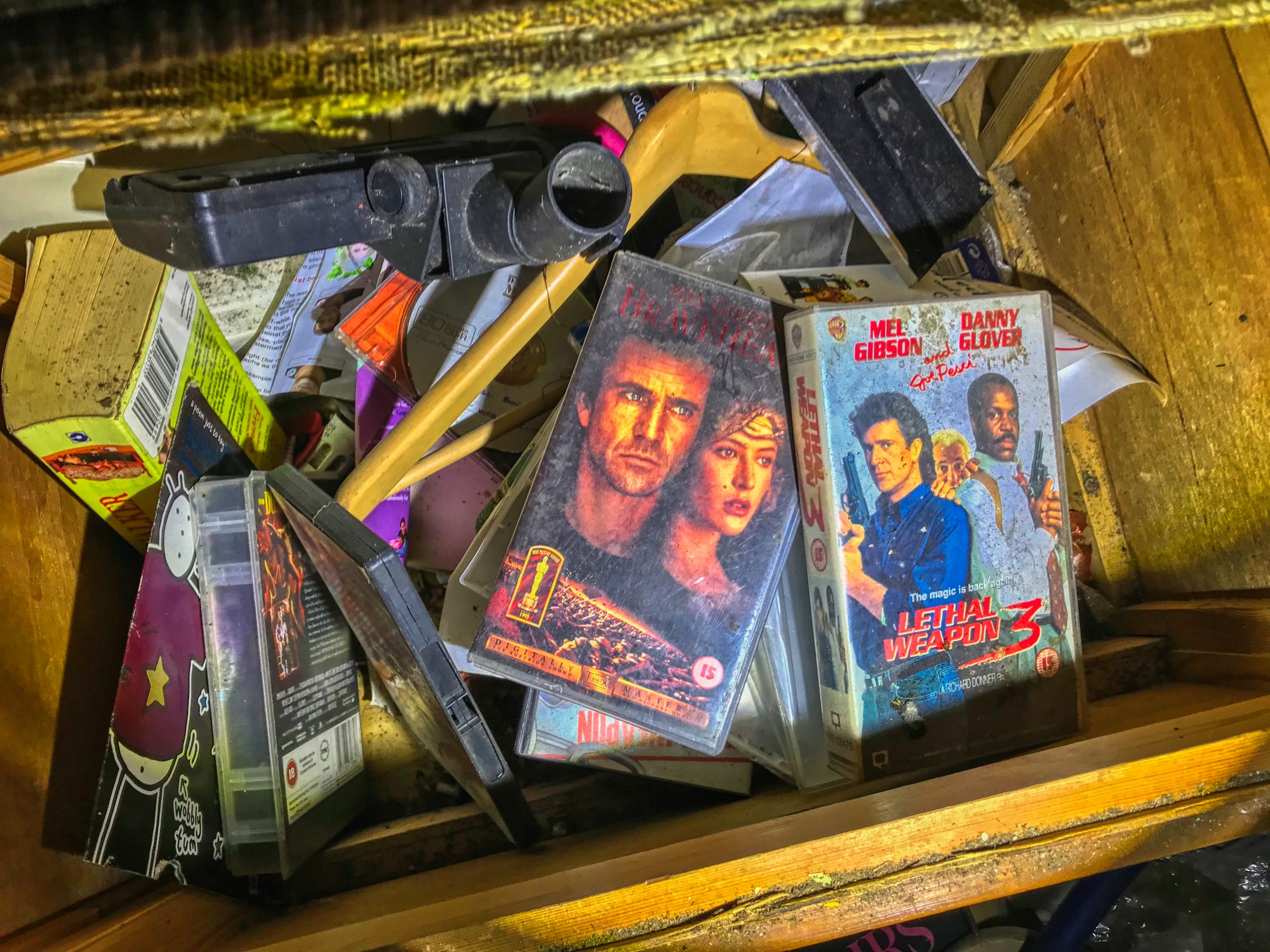 There was a lot of crap to look through if you had the time. I tend to photograph some bits and analyse them later.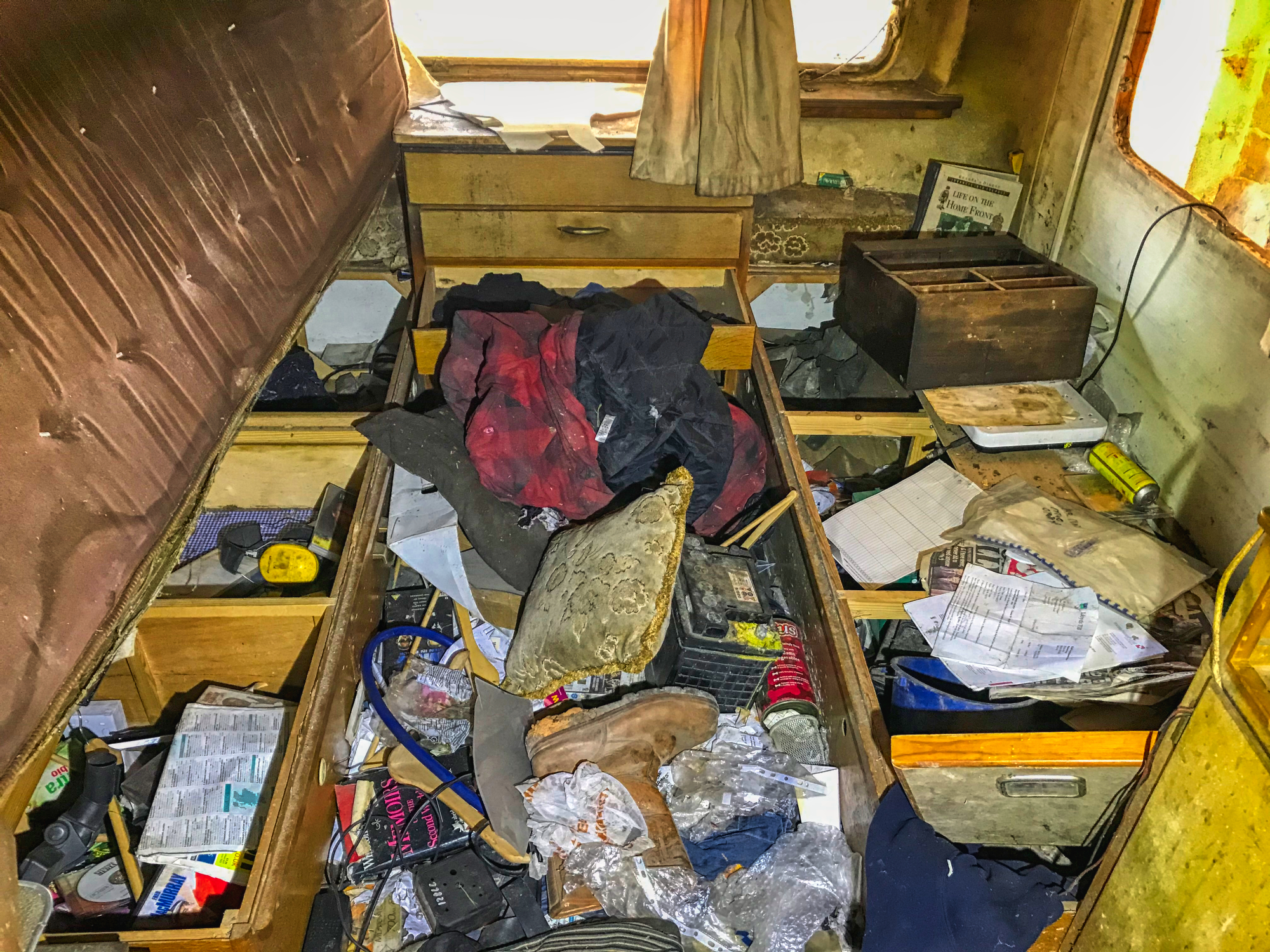 It seems we are not the first lot of explorers to rummage through it all. His belonging were scattered everywhere.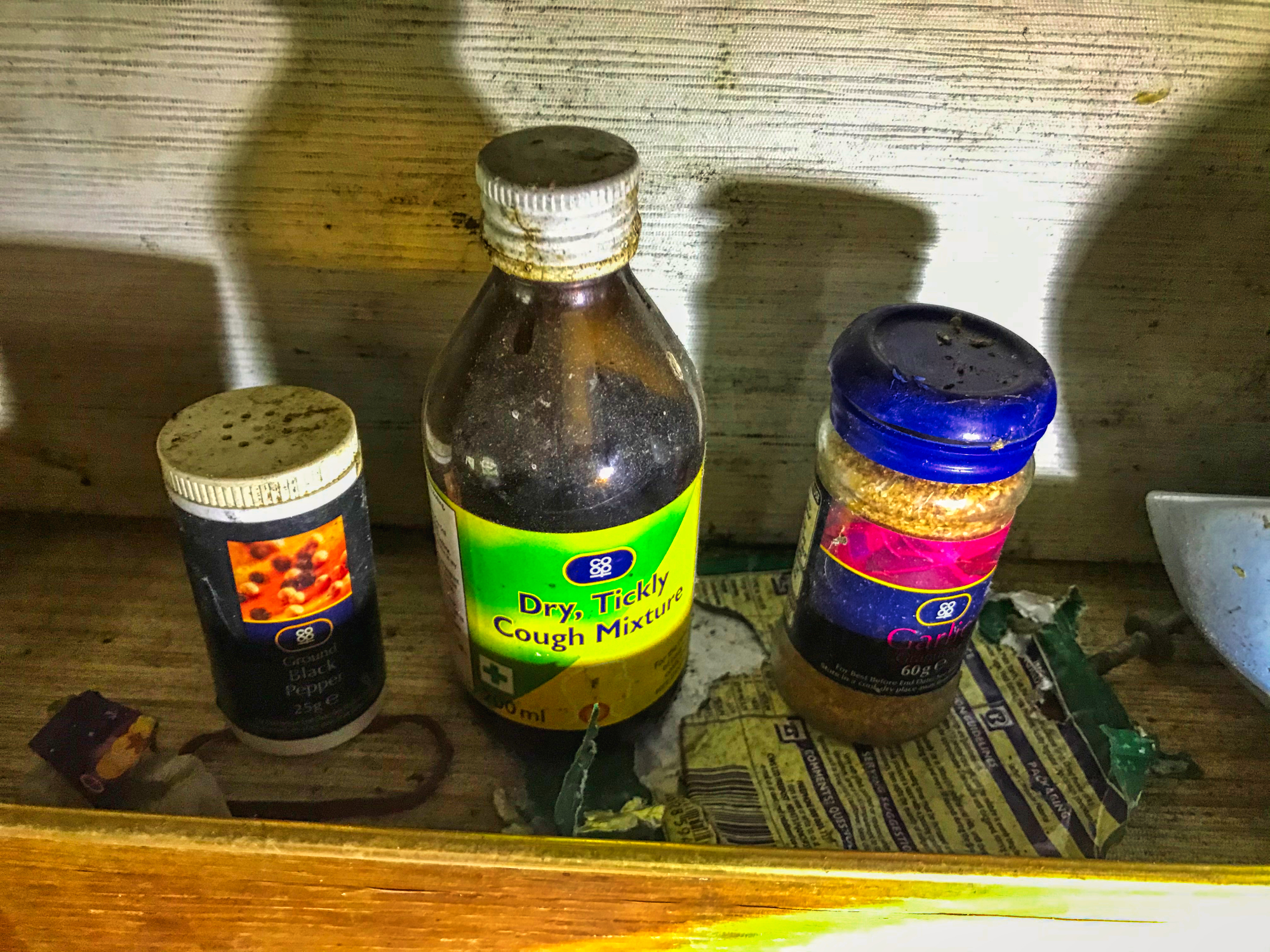 Seven years earlier than the previous Police letter, Mr. Clarke lived somewhere else (not here again!) and was struggling with his finances.
The bank refused to allow him an overdraft and two cheques had bounced.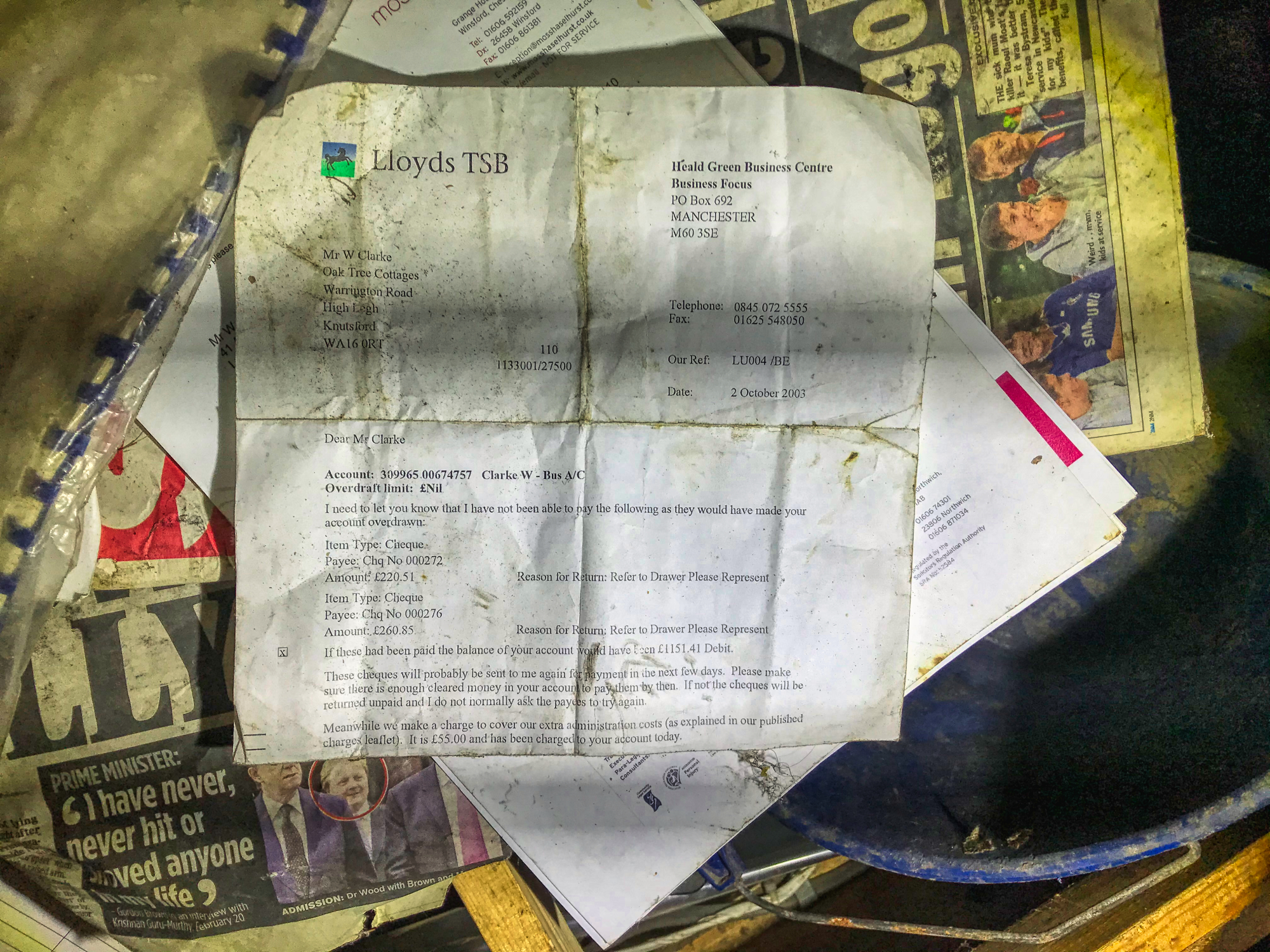 Had he been thrown out of both properties and forced to live in this broken-down shithole of a caravan?
It does make you think about what has become of Mr. Clarke.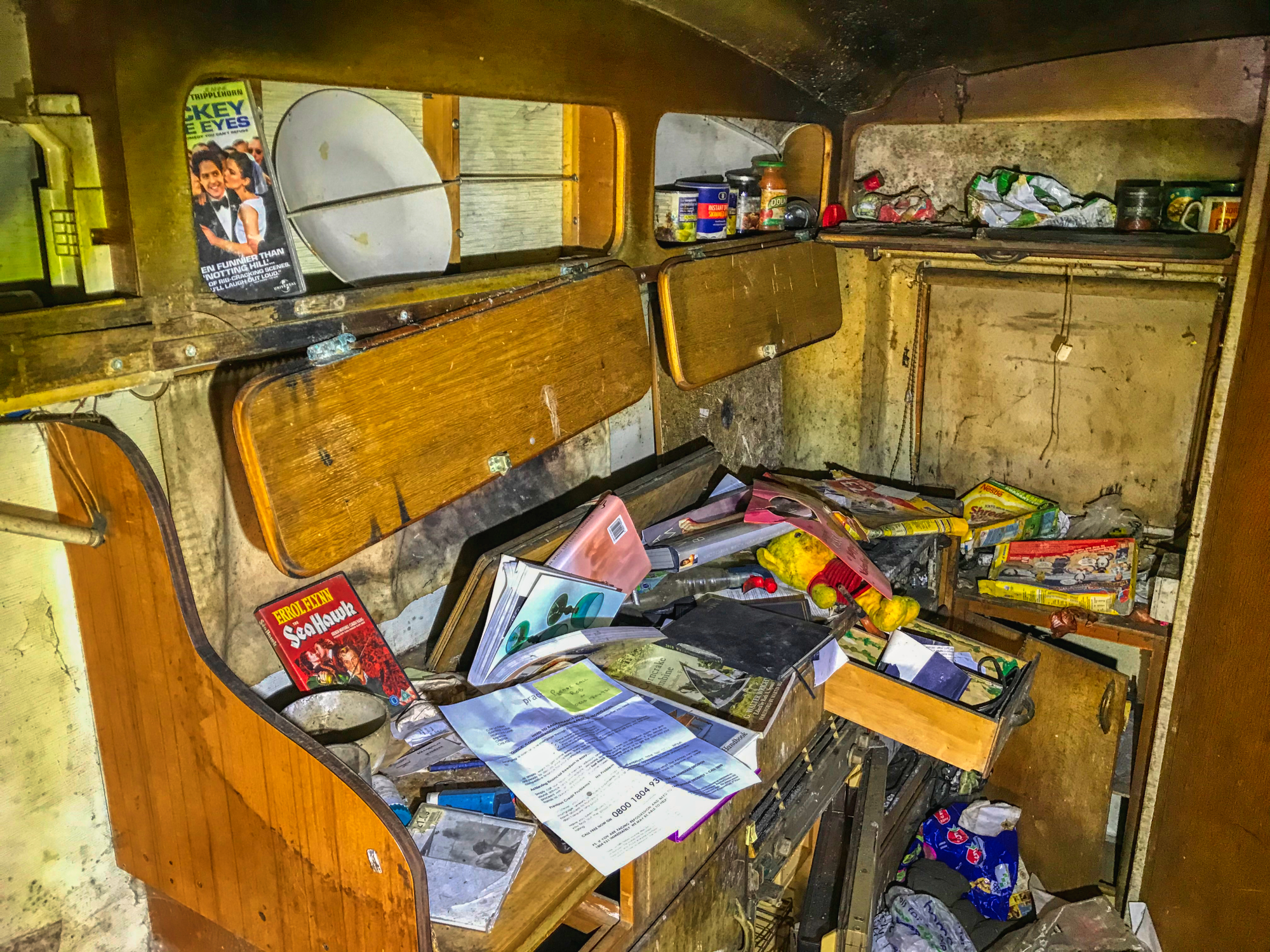 The house was a derelict wreck but the visit was saved by this mini Time Capsule.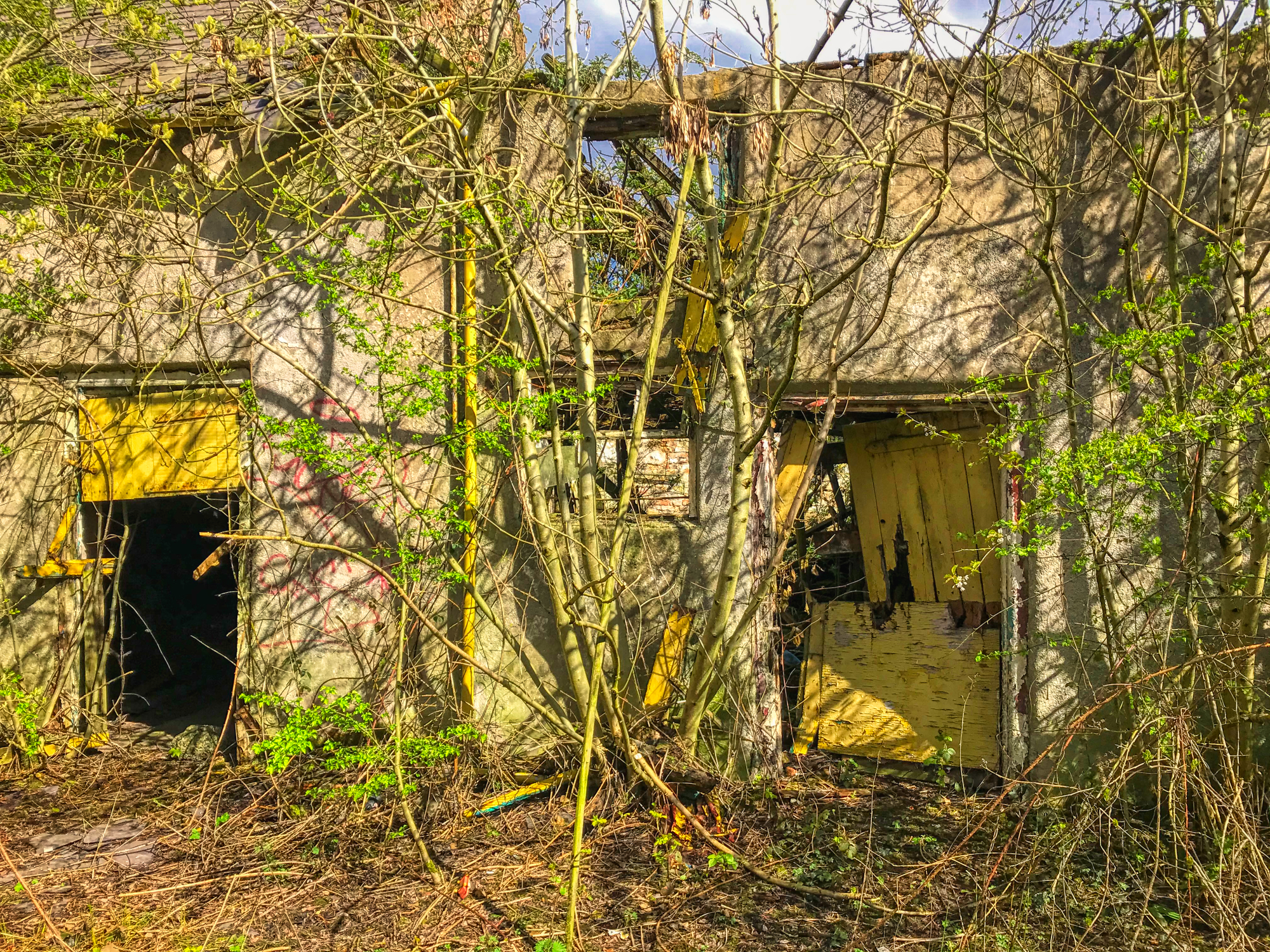 A couple of other wrecked houses were close by but yielded nothing. It was a little boggy in that area and we quickly gave up trying to get closer.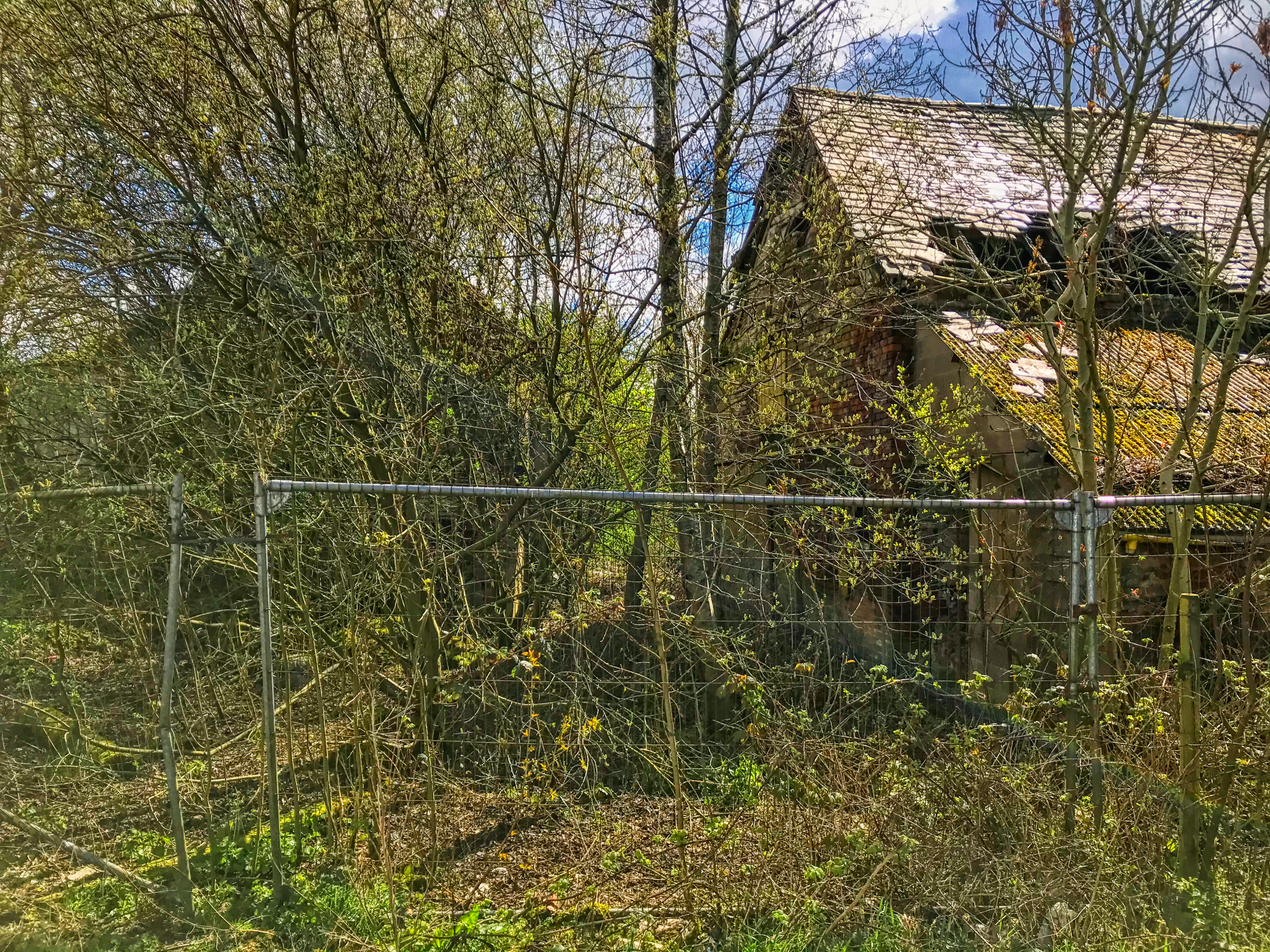 Getting out was a little more challenging as the local farmer has decided to lace the exit with barbed wire.
We could not be arsed backtracking across the car, then through that death trap of what was a house and eventually found a way through.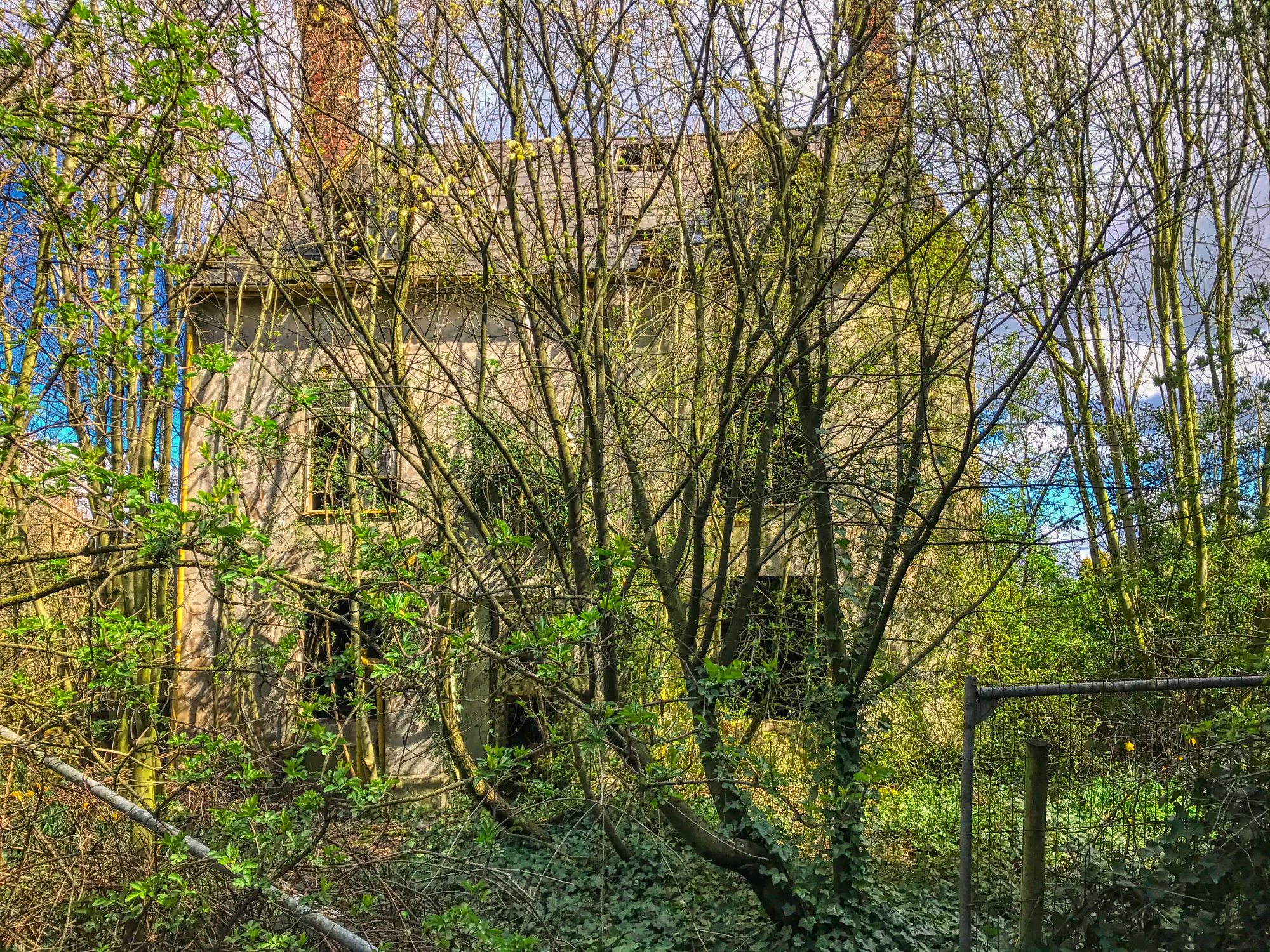 Things are not always as they seem. What appeared to be a bore turned out to be much more!

Do you like posting your Urbex content and photography for FREE on Facebook and YouTube? I like to get some form of reward for my work and every time I create I do just that. Take a look at The Urbex Community on HIVE.
If you want to keep creating for FREE then ignore what you are reading. If you want to be like me and gain something other than BUGGER ALL for your work then click here and learn about posting on the HIVE blockchain.


All my 'Tales' content is easy to find on my personal website:
'Tales of the Urban Explorer'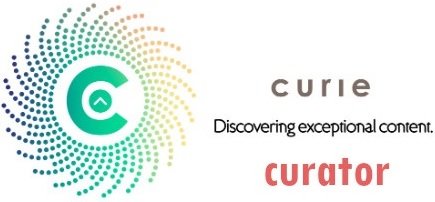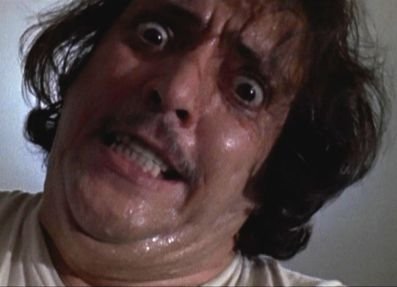 If you found this article so invigorating that you are now a positively googly-eyed, drooling lunatic with dripping saliva or even if you liked it just a bit, then please upvote, comment, rehive, engage me or all of these things.
---
---