Tales of the Urban Explorer: The Doss House
This inconspicuous property located not far from @dizzydiscovery's place was labelled 'The Doss House'.
This is not my label, but my fellow explorer's who describes the place as a hangout for dossers though the direct slang translation is not what I would agree with.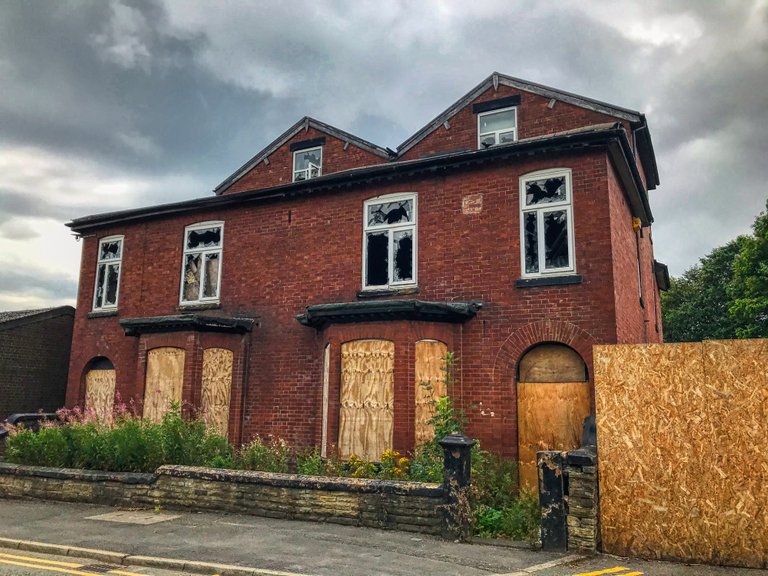 Homeless? They probably stay here sometimes but it's more youths that have nothing better to do and want to smoke their weed in peace while not getting busted.
While approaching the building we spotted a couple of young lads go down the alley, jump on that pile of bricks (you can see them silhouetted), and enter the grounds.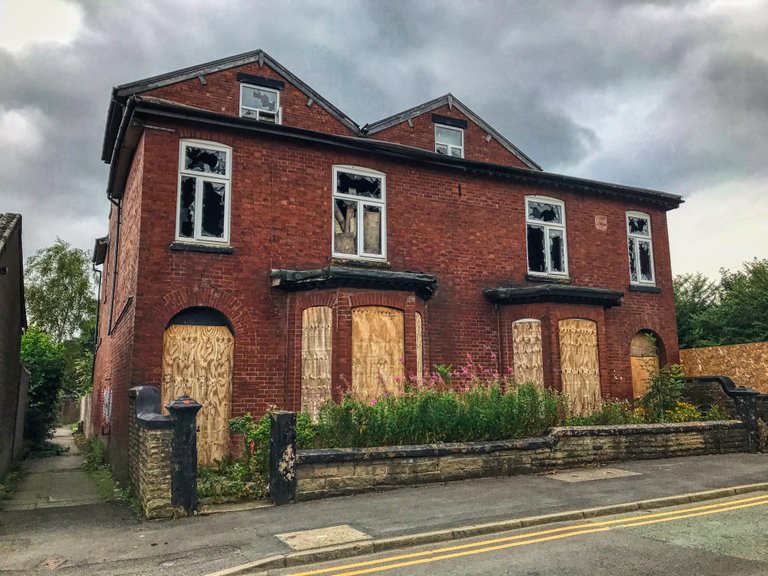 We took a different and easier route which involved scrambling through a few trees and hoping nobody saw us as it was next to a busy main road.
You never know what you are going to find when looking at the external picture, but both of us felt this was not going to be the most exciting explore.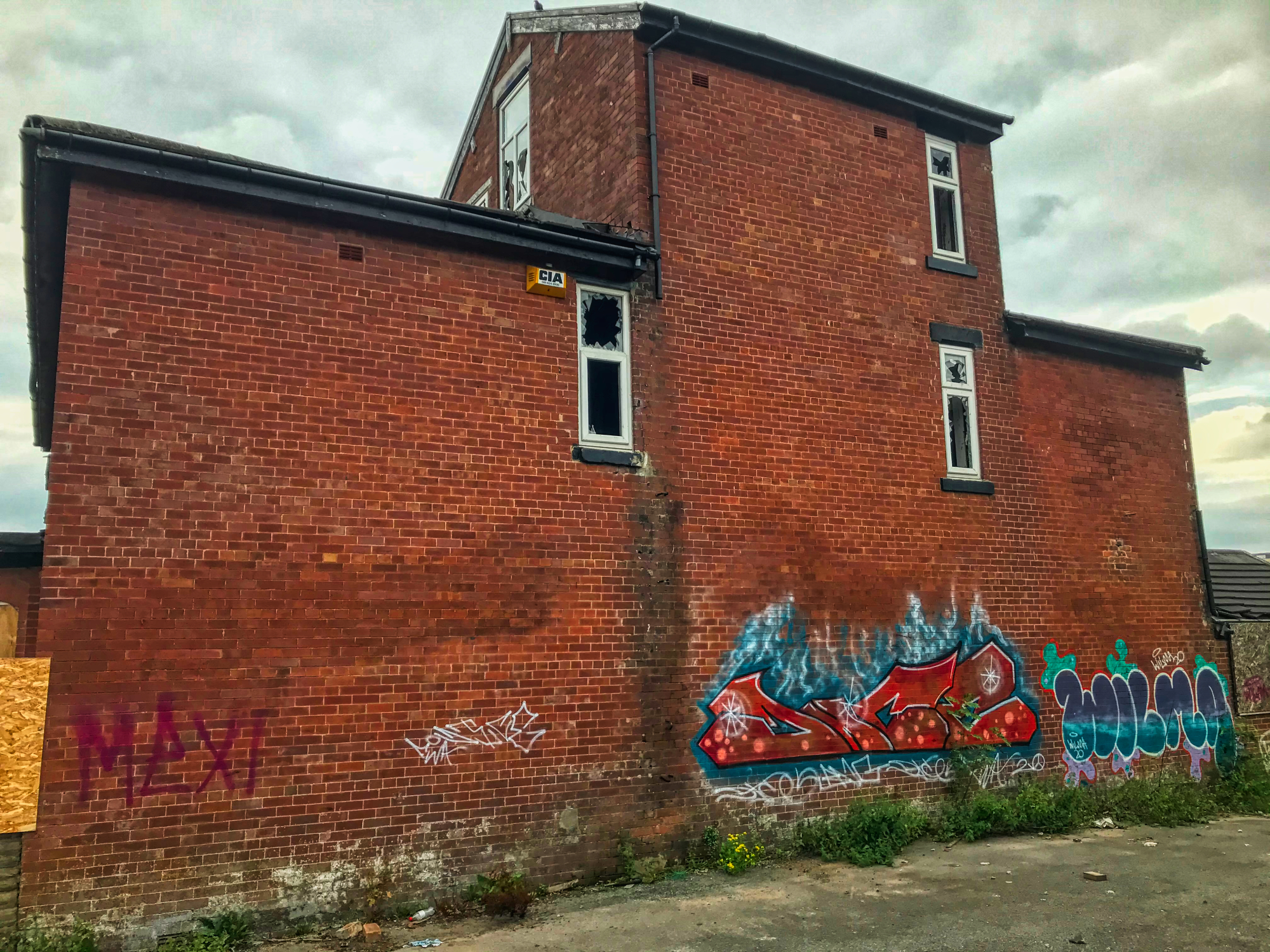 Walking past the graffiti we had the back of the house in our sights knowing full well there may be two disruptive teenagers hanging around somewhere.
As I figured they were smoking some dubious substance and didn't appear startled to see us.
'It's fucking dangerous in there mate', said one swaying around while trying not to fall, joint in one hand… lighter in the other.
'Must be damn good stuff', I was thinking with an inward smirk.
These lads just wanted to hang out, get off their heads, and keep out of the way of the general public. No big deal.
We told them we were Urban Explorers and danger is our forte. They seem less than interested, fumbling to light up more smokes.
Access was easy but required a climb through a glass infused window. Same shit as usual, just watch you don't slash open your fingers.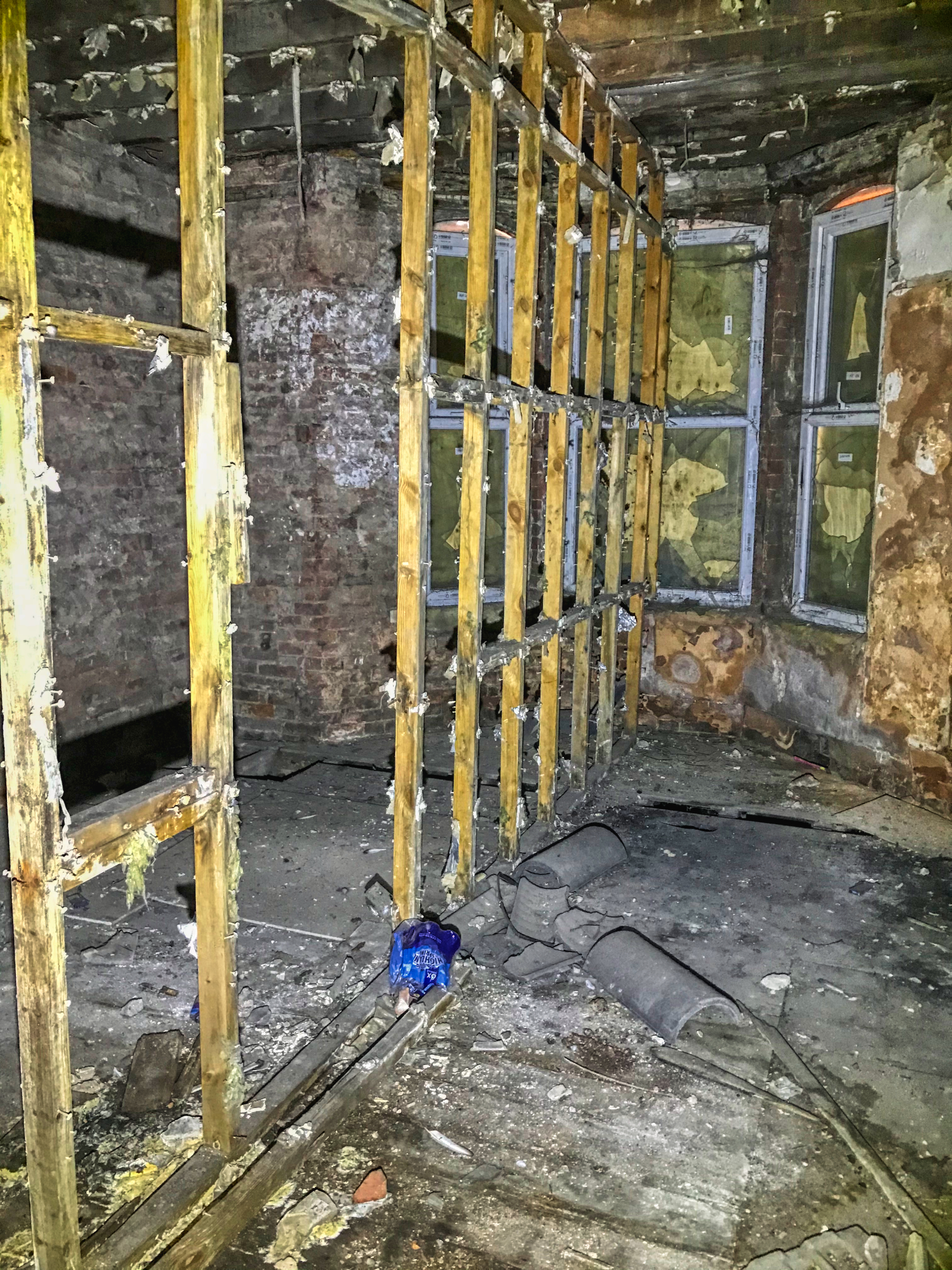 Inside was a little dull to be honest, with some evidence of refurbishment work infused with a ton of pigeon shit.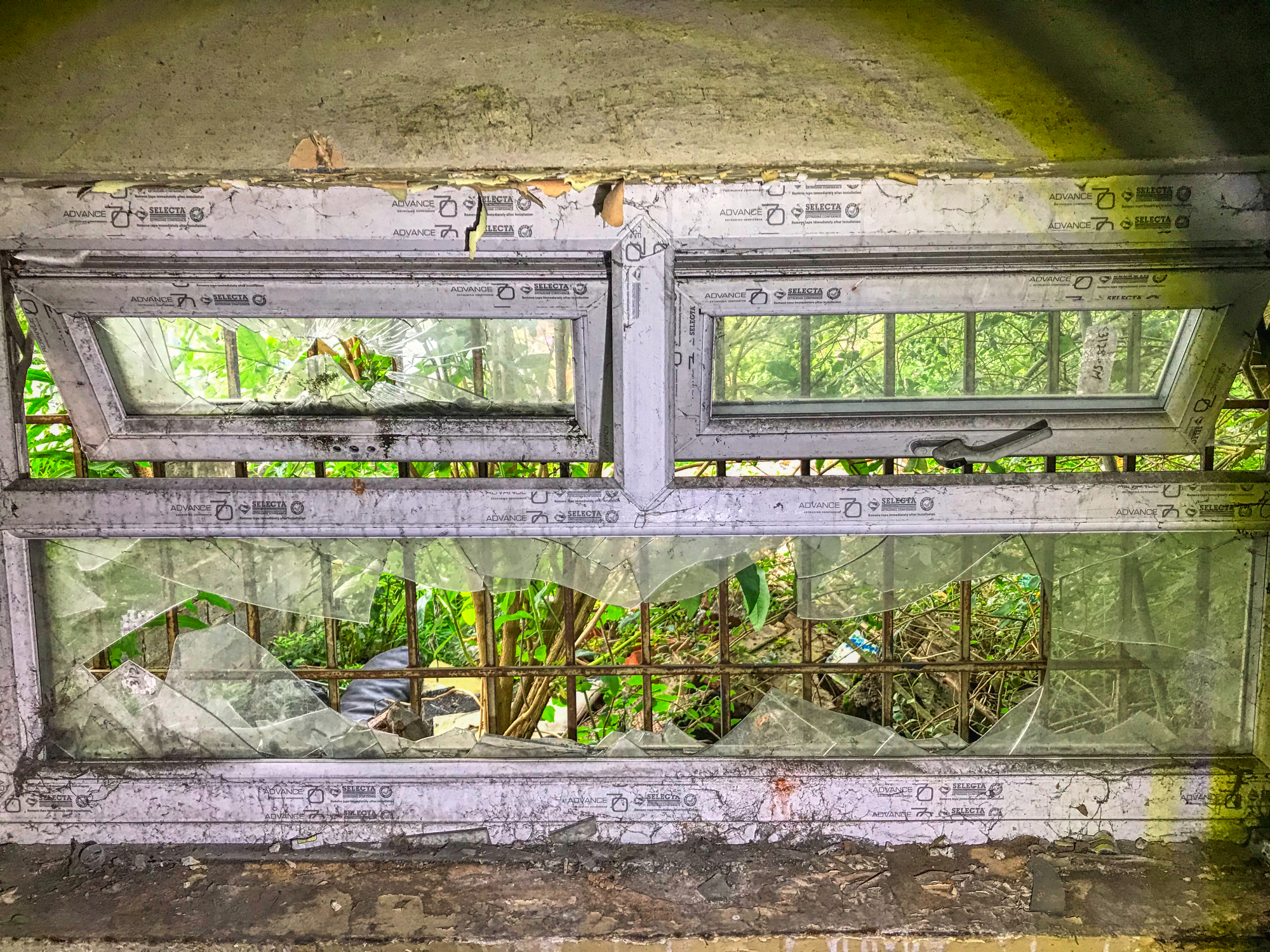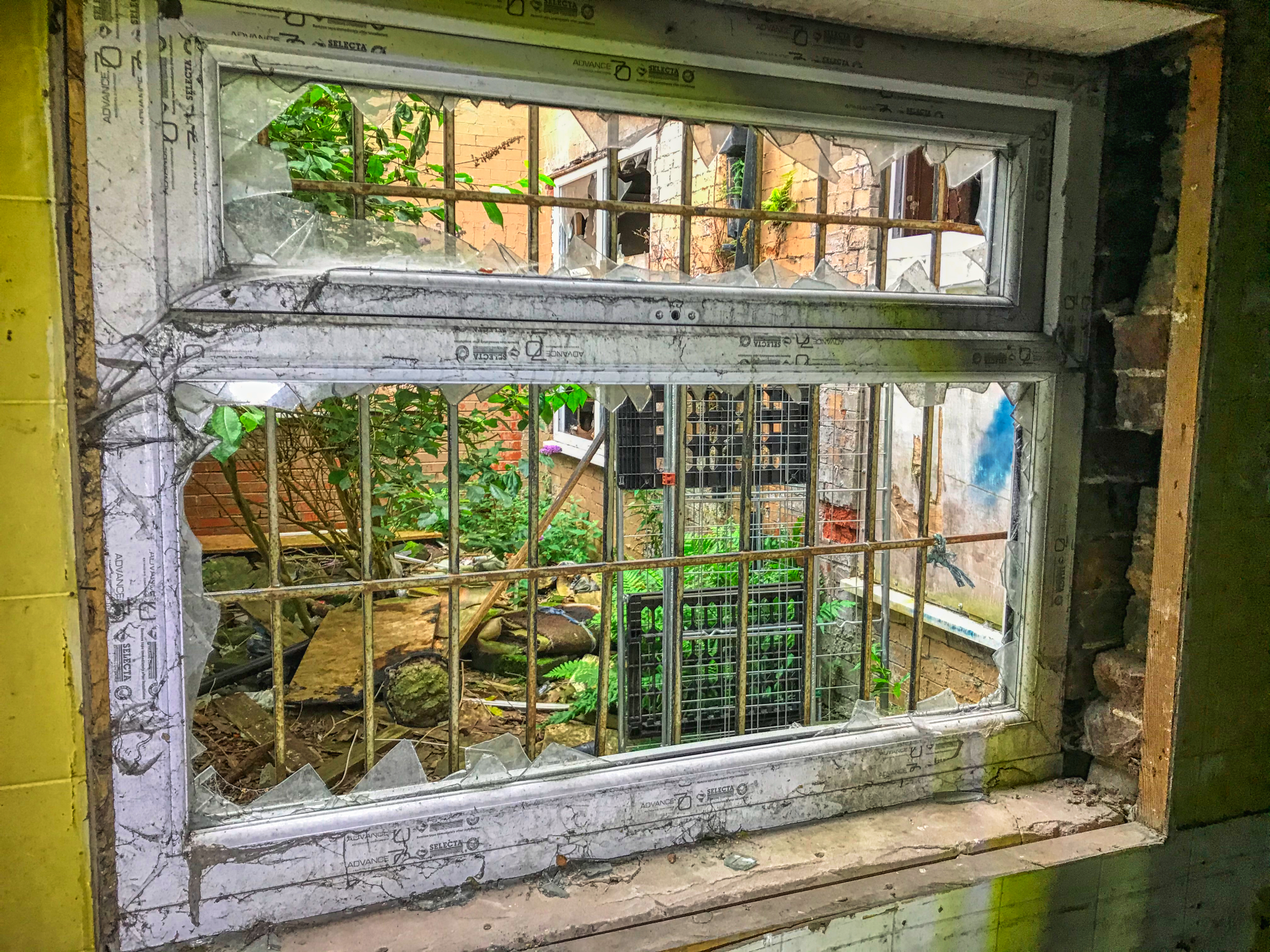 They had installed some double-glazing windows but left all the packaging stickers on them.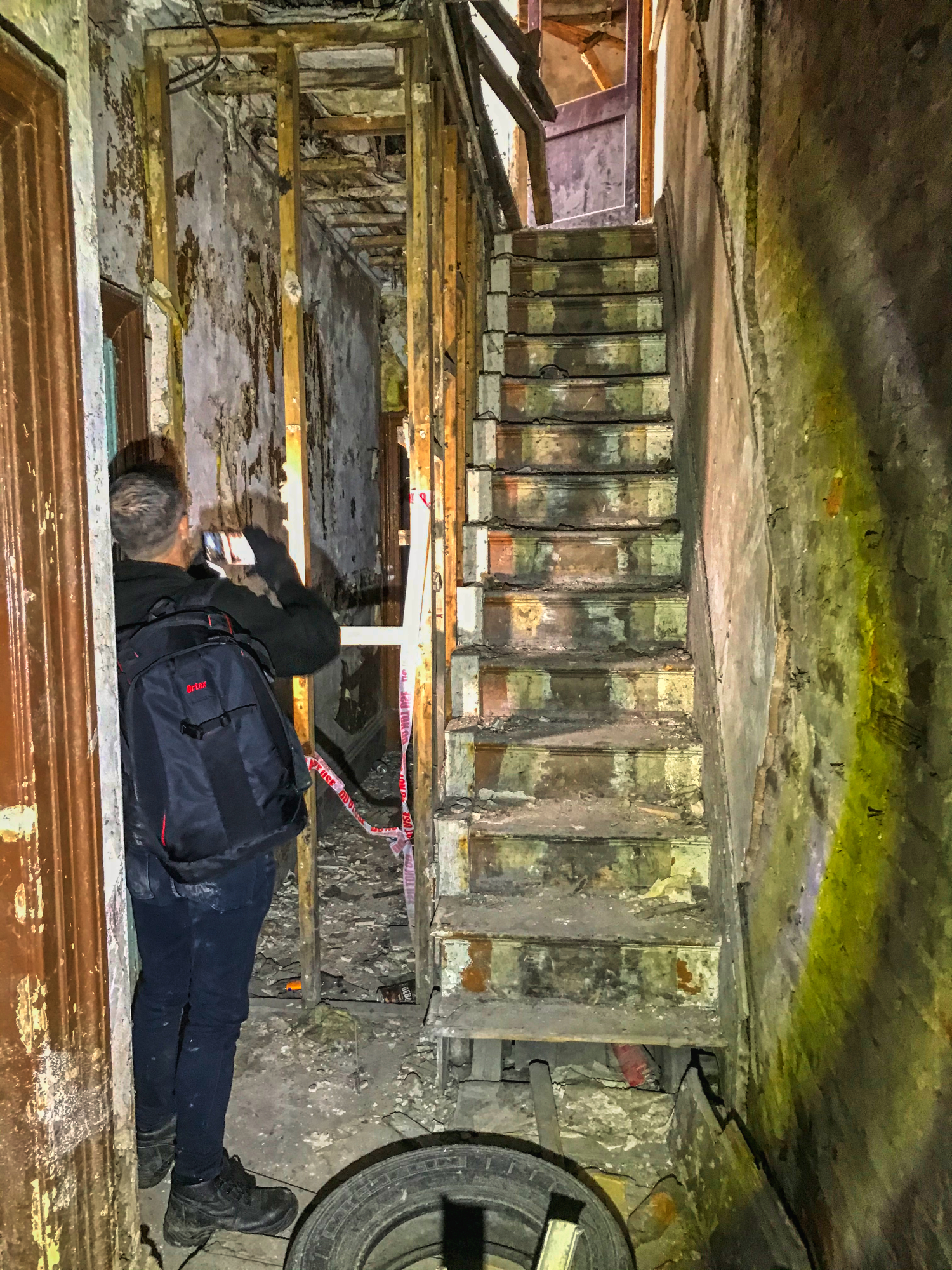 …'@dizzydiscovery weighs up the risk of climbing these questionable stairs and decides against it'…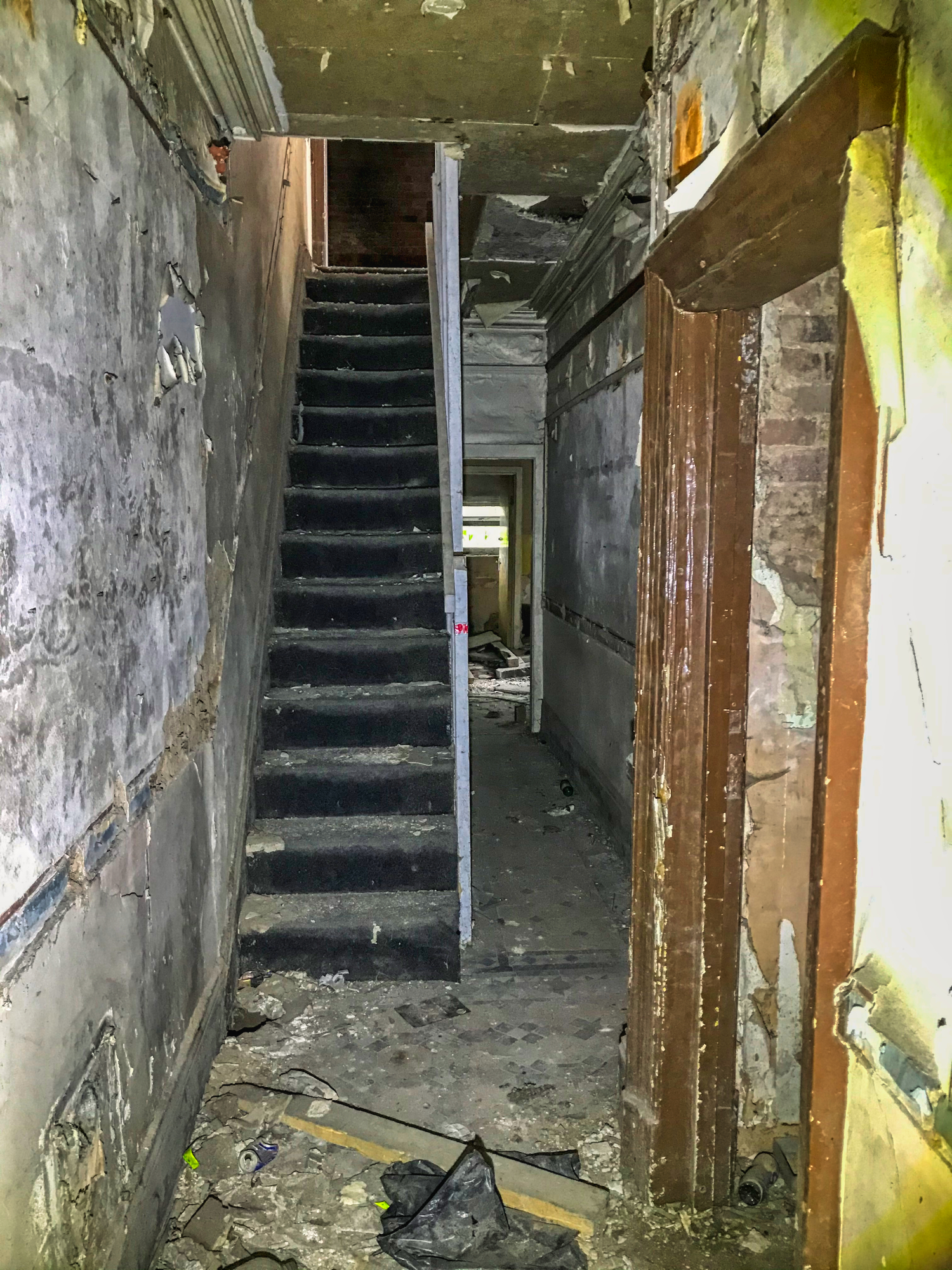 This was a decent-sized house and there were more than one set of steps. The other lot looked a little more stable.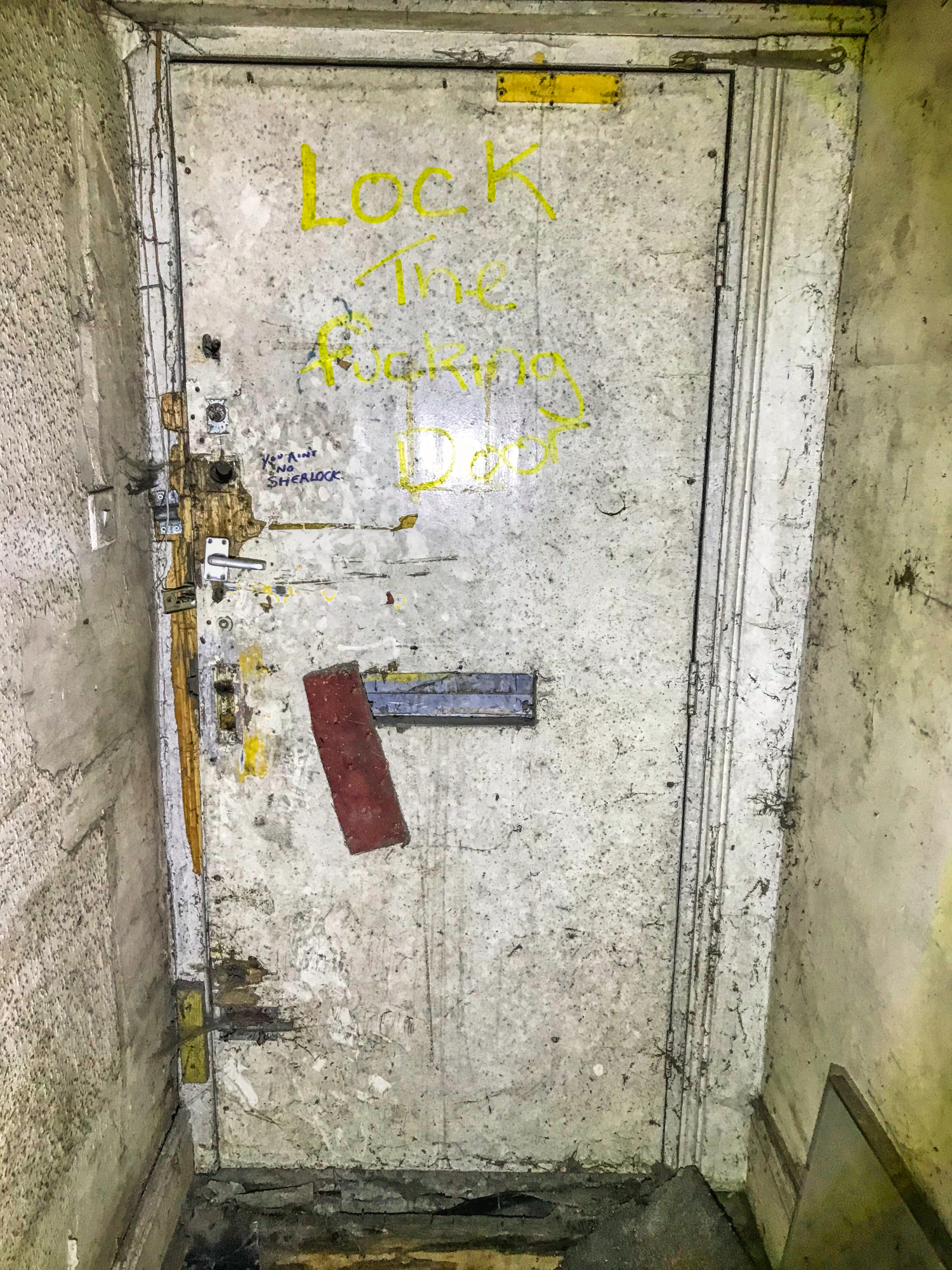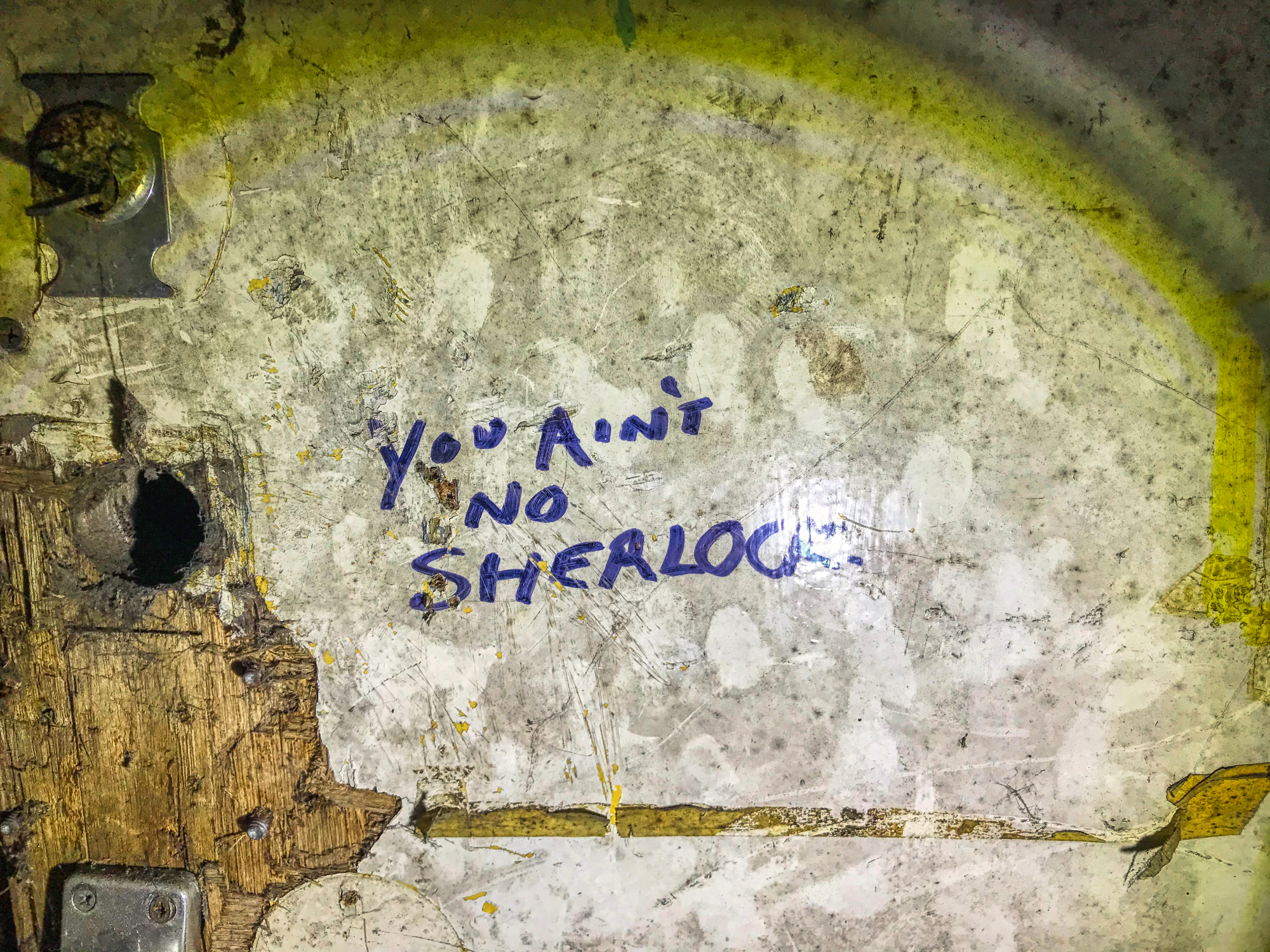 I went up the dodgy ones throwing caution to the wind. They were solid enough and my foot did not break through any of them.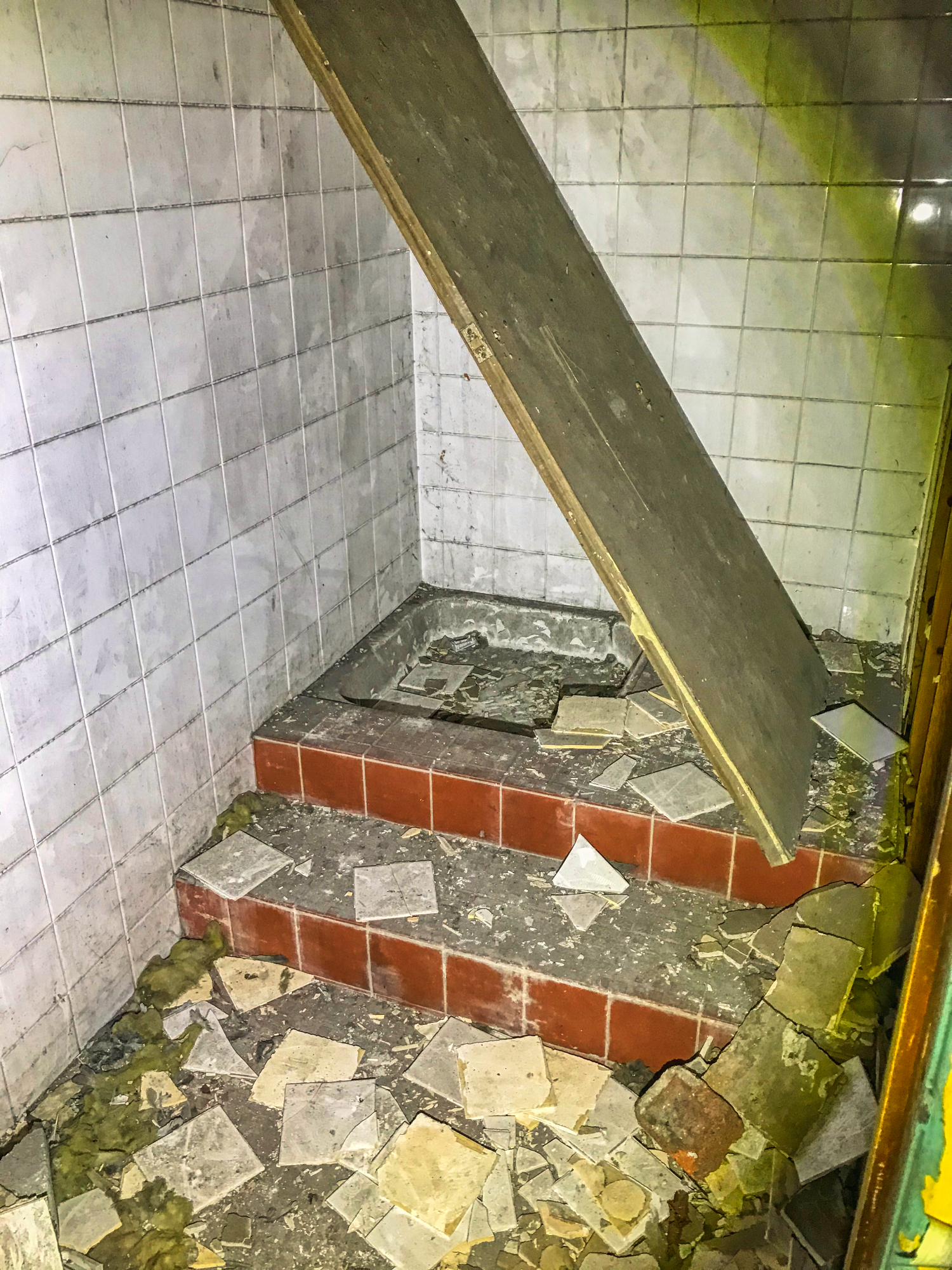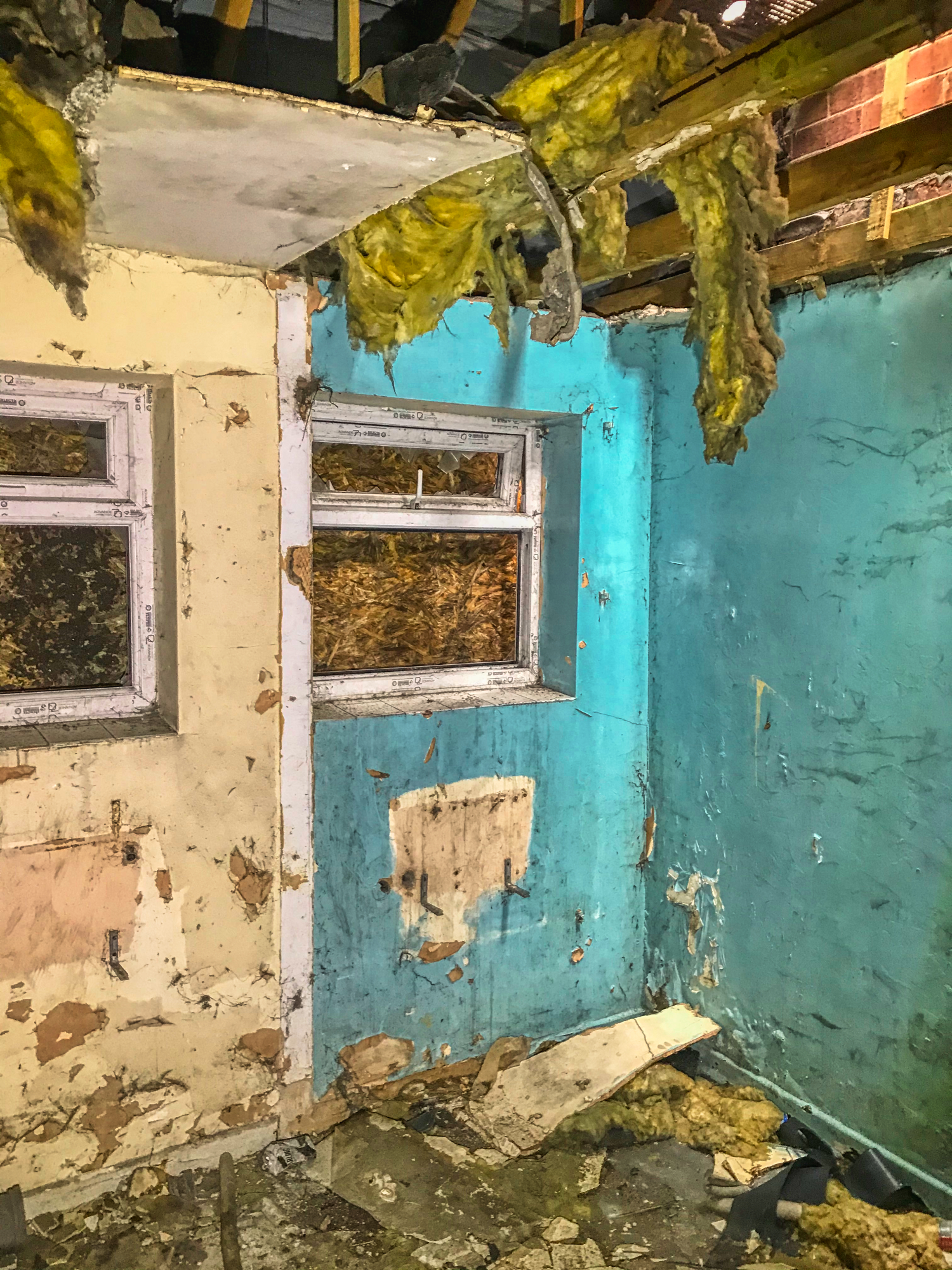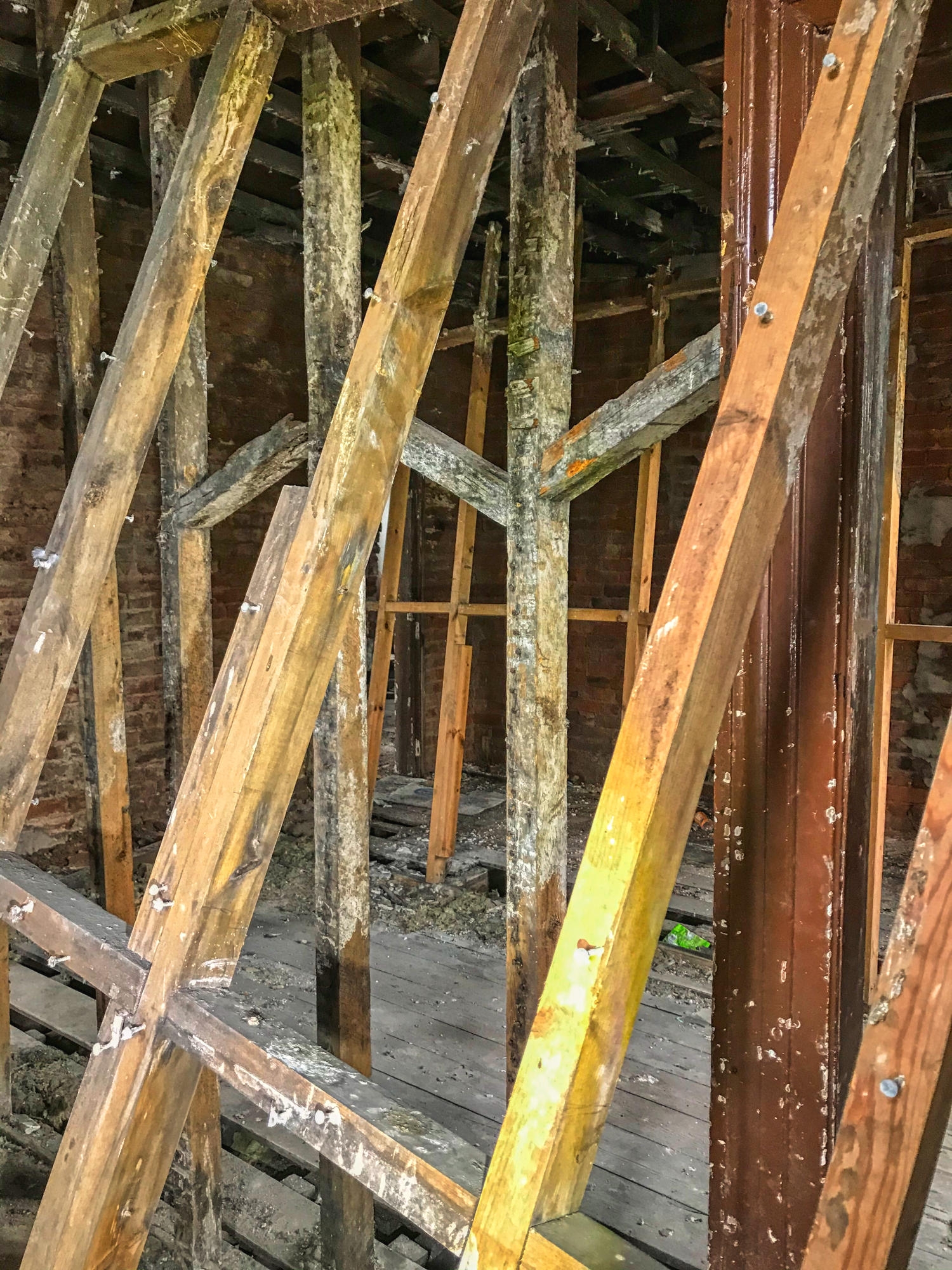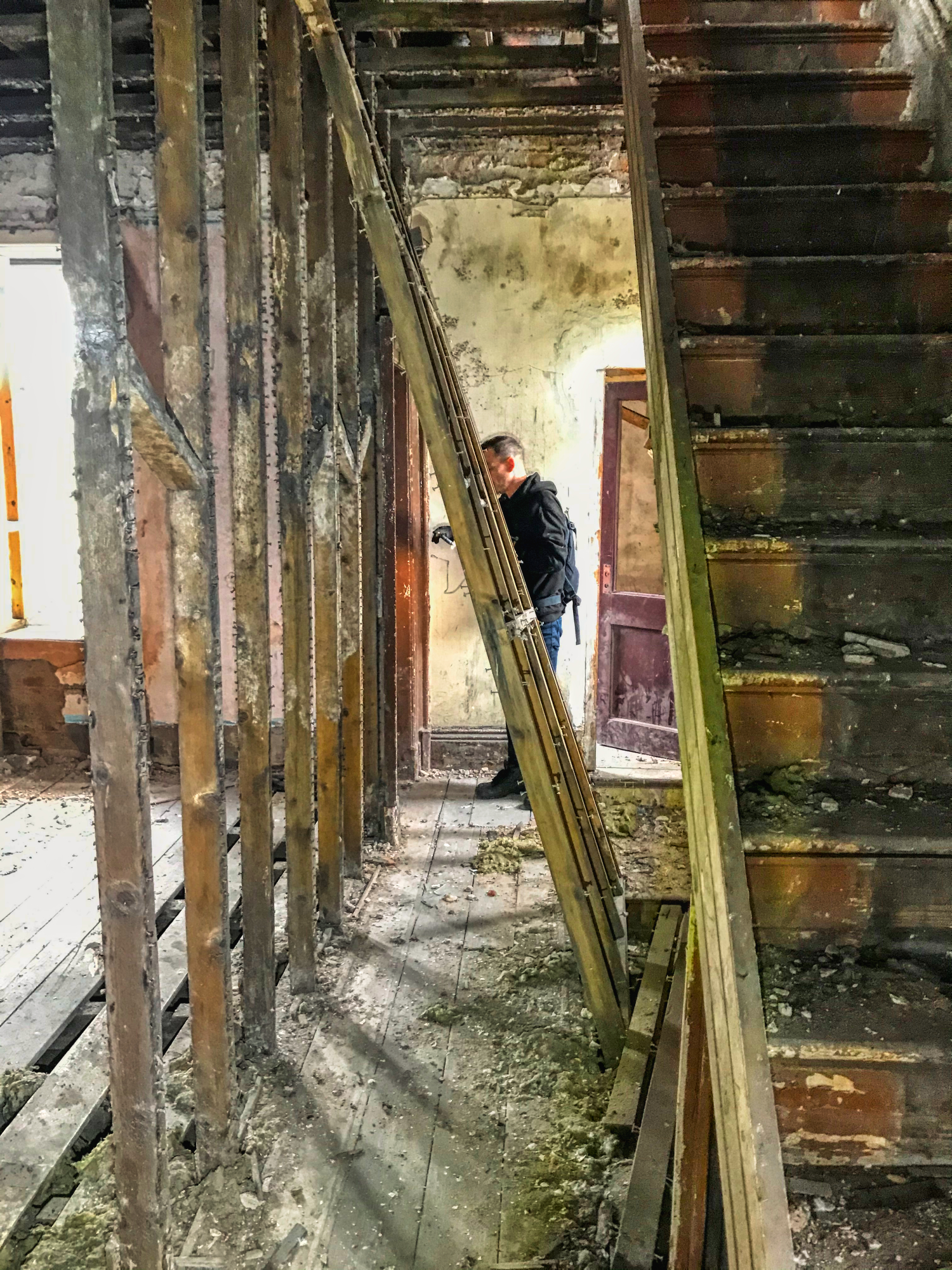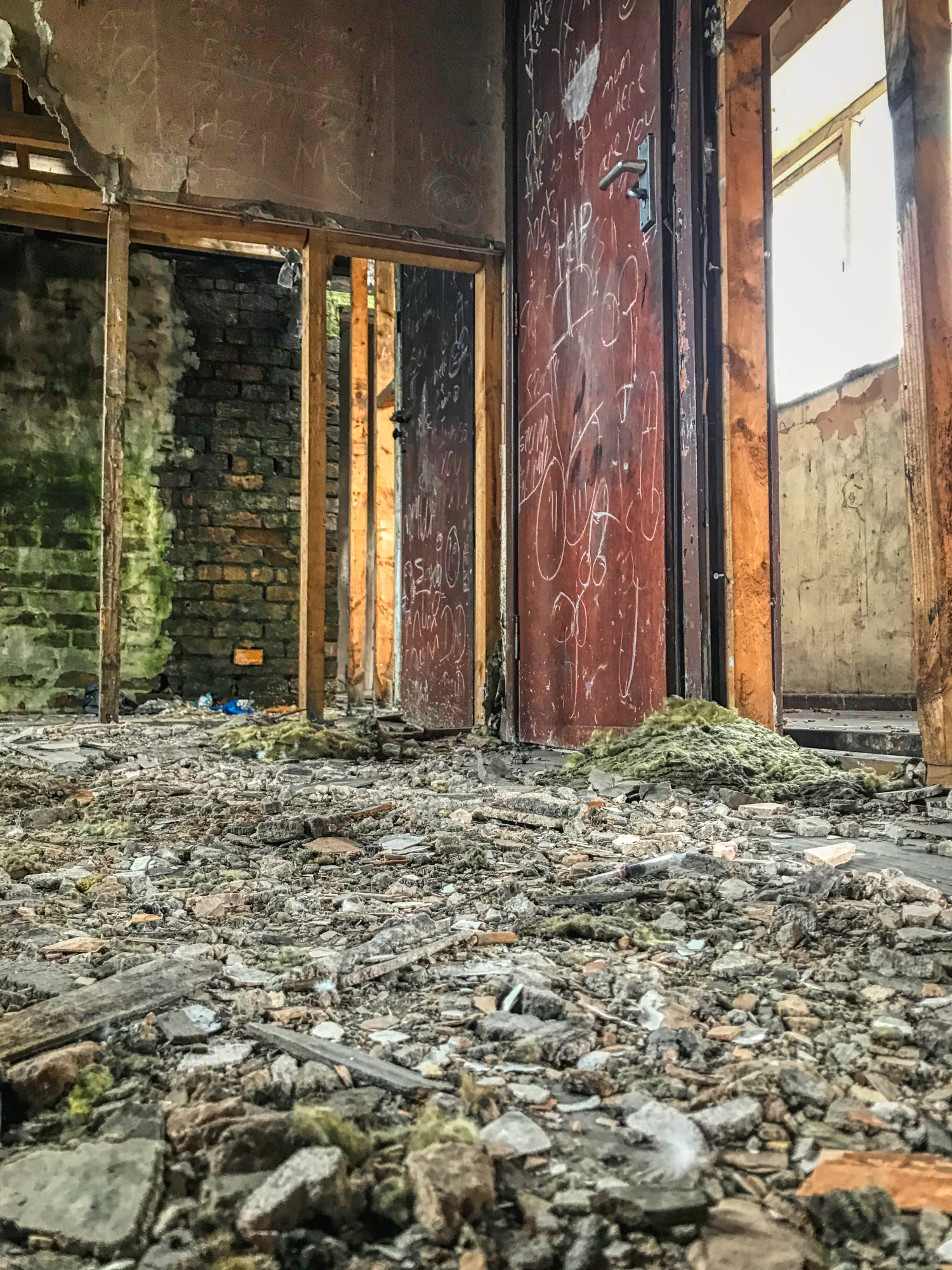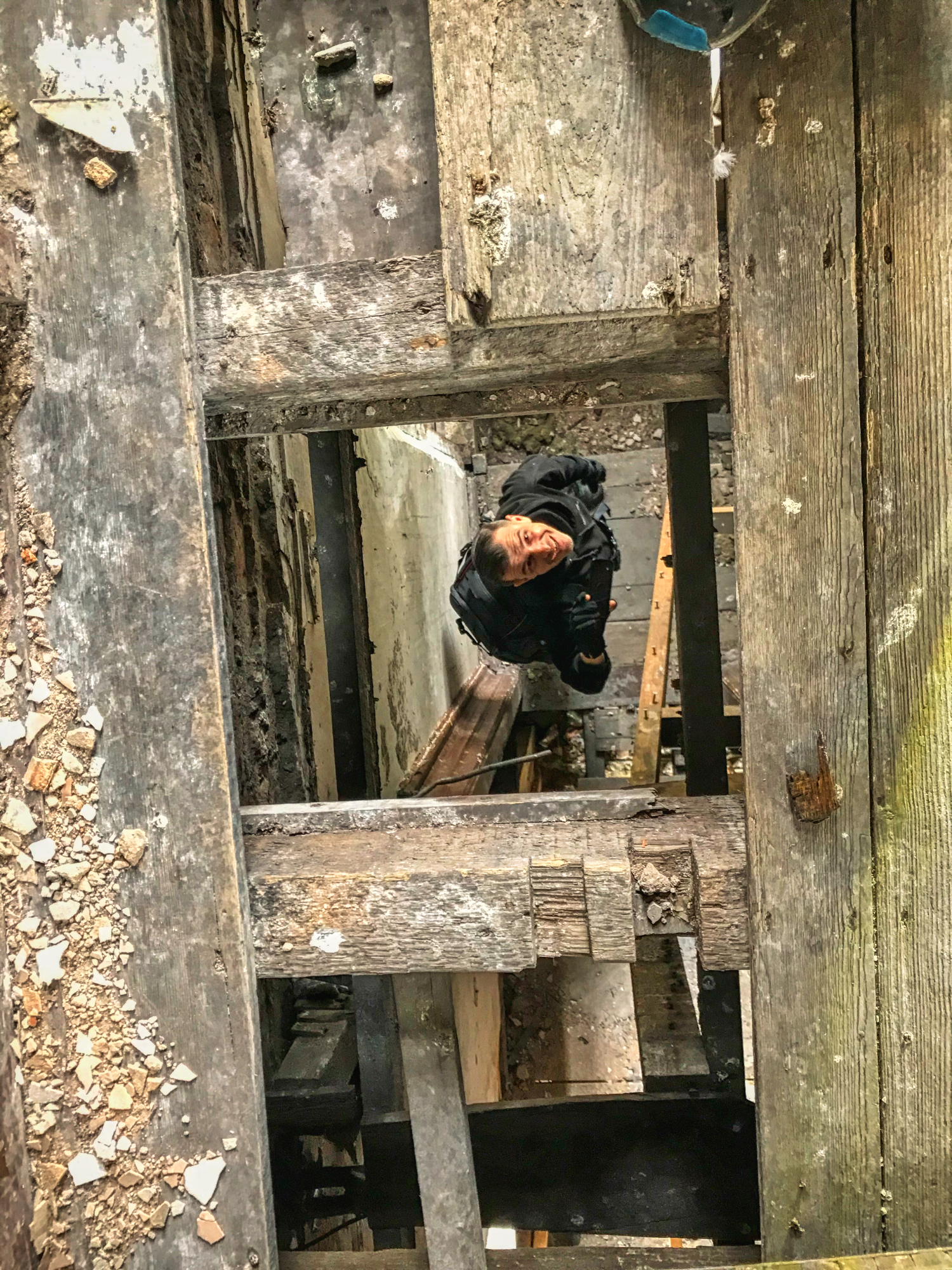 @dizzydiscovery refused to climb onto the top level and I waved hello to him through one of the many gaps in the floor.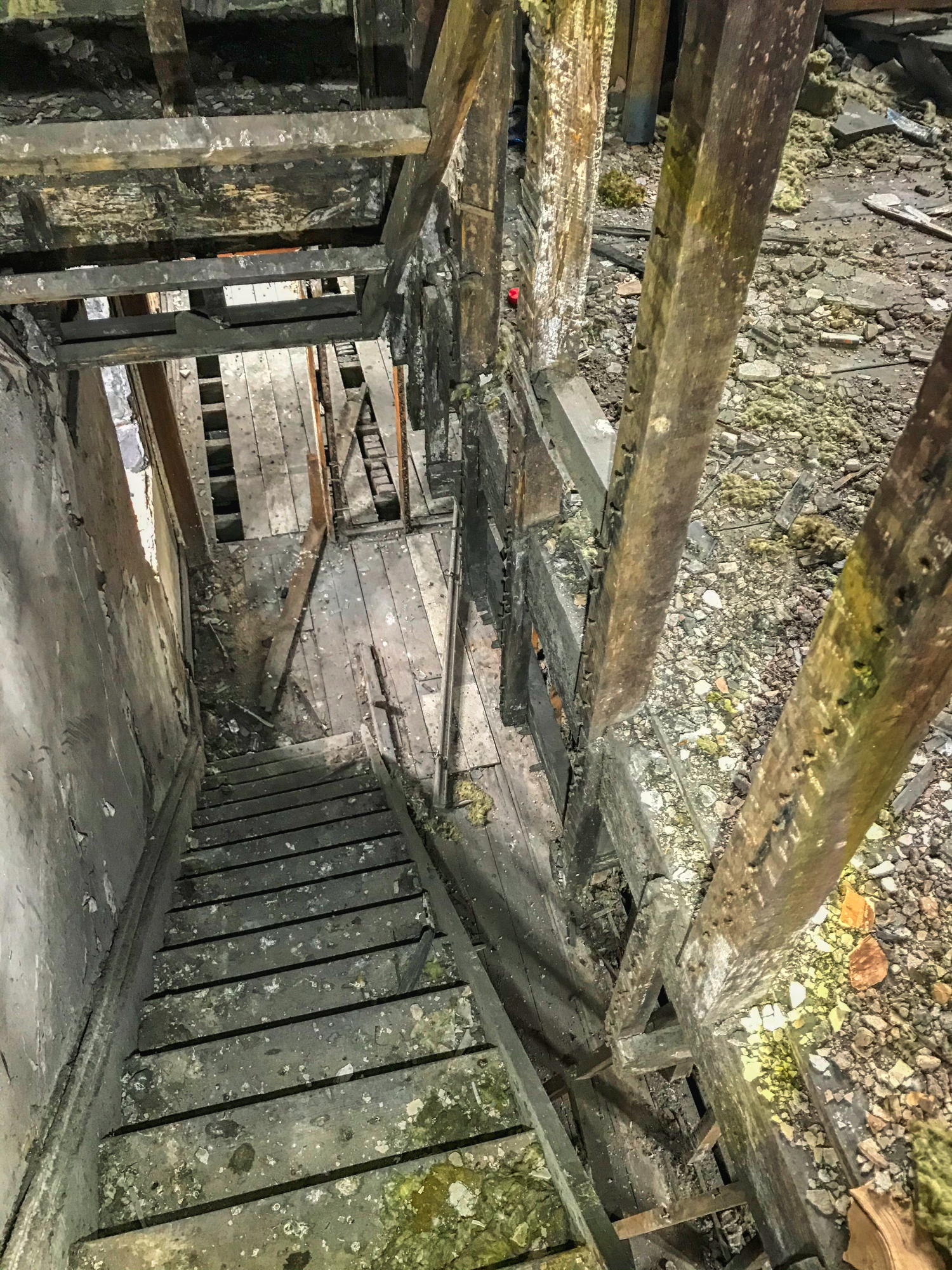 Finding anything interesting at all was hard work in 'The Doss House'. It was a little ropey but I have been in a lot worse.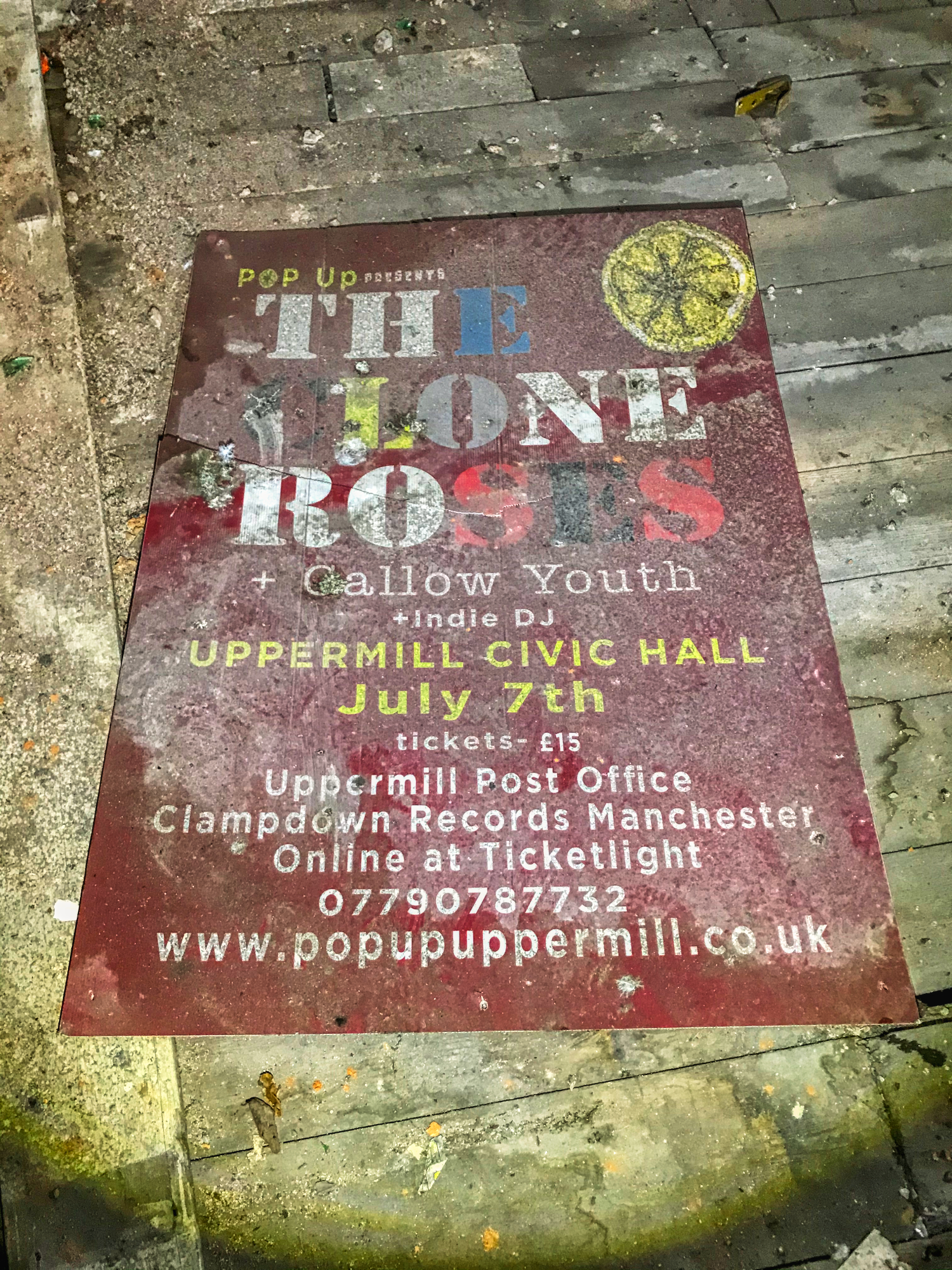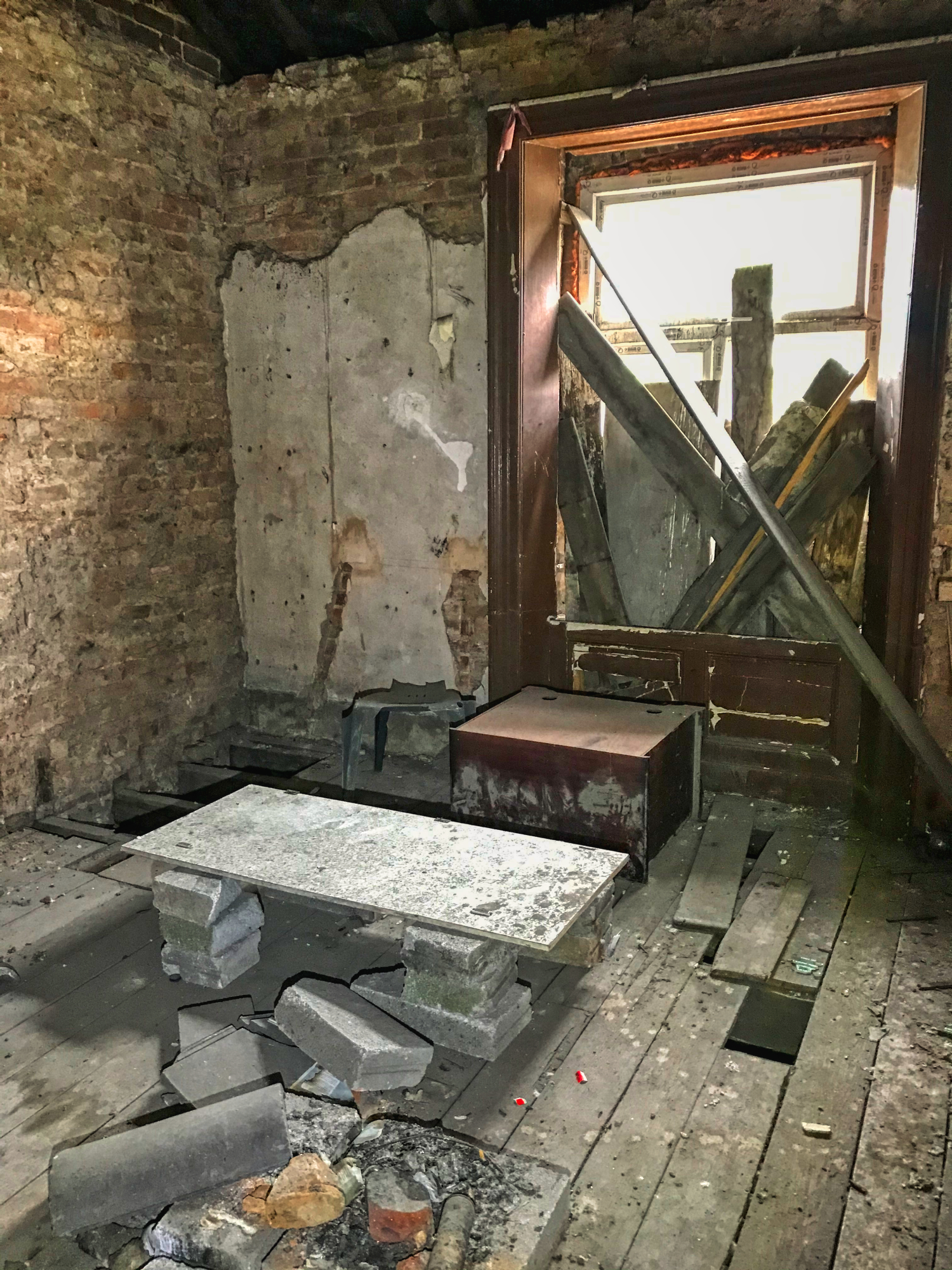 This table and makeshift chair could well be used for cutting the coke I suppose given a clean.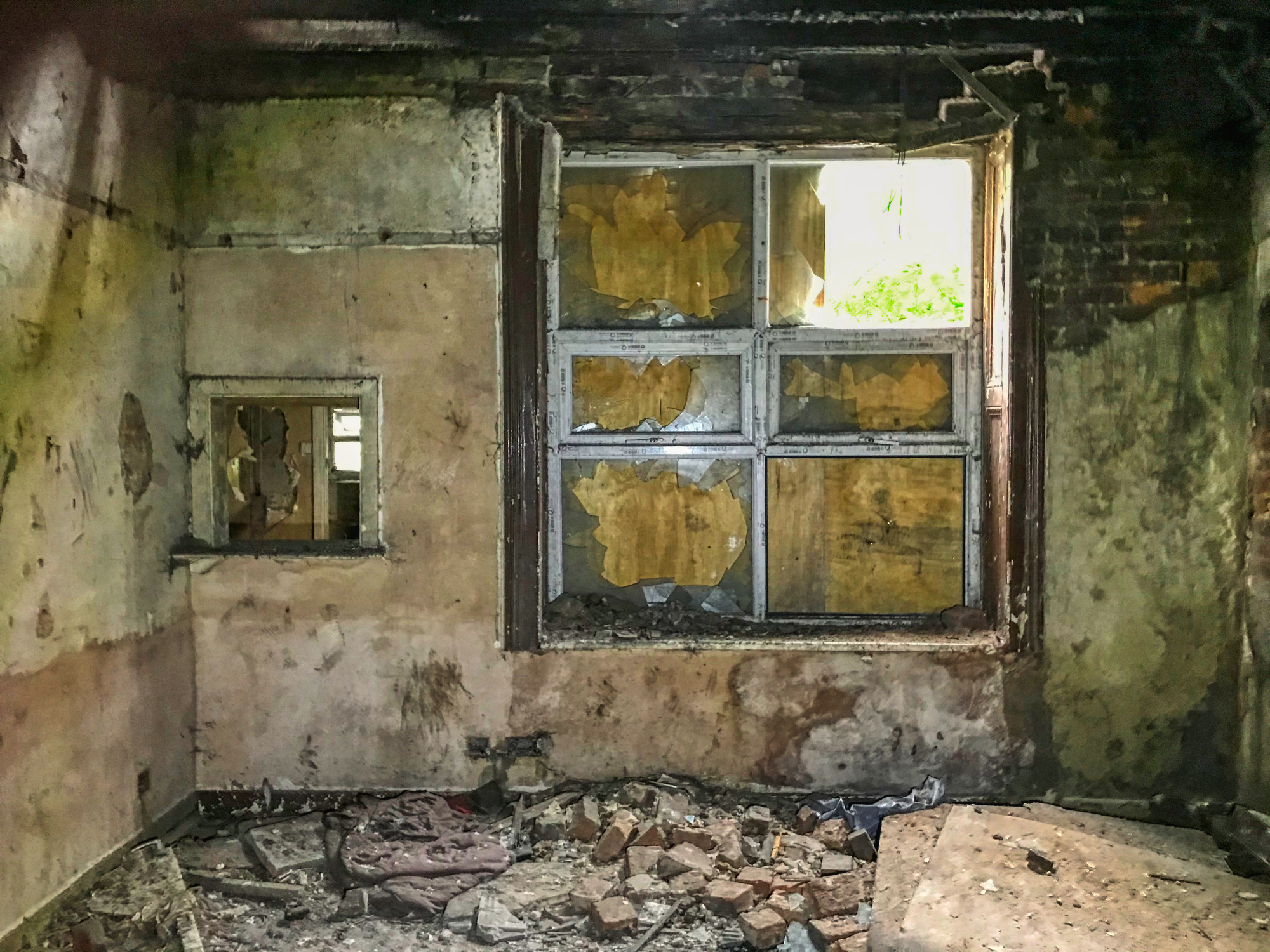 On leaving we noticed the lads had vanished. That was a quick session though they may have been quite noticeable while trying to walk down a public path in their state of 'extremely stoned'.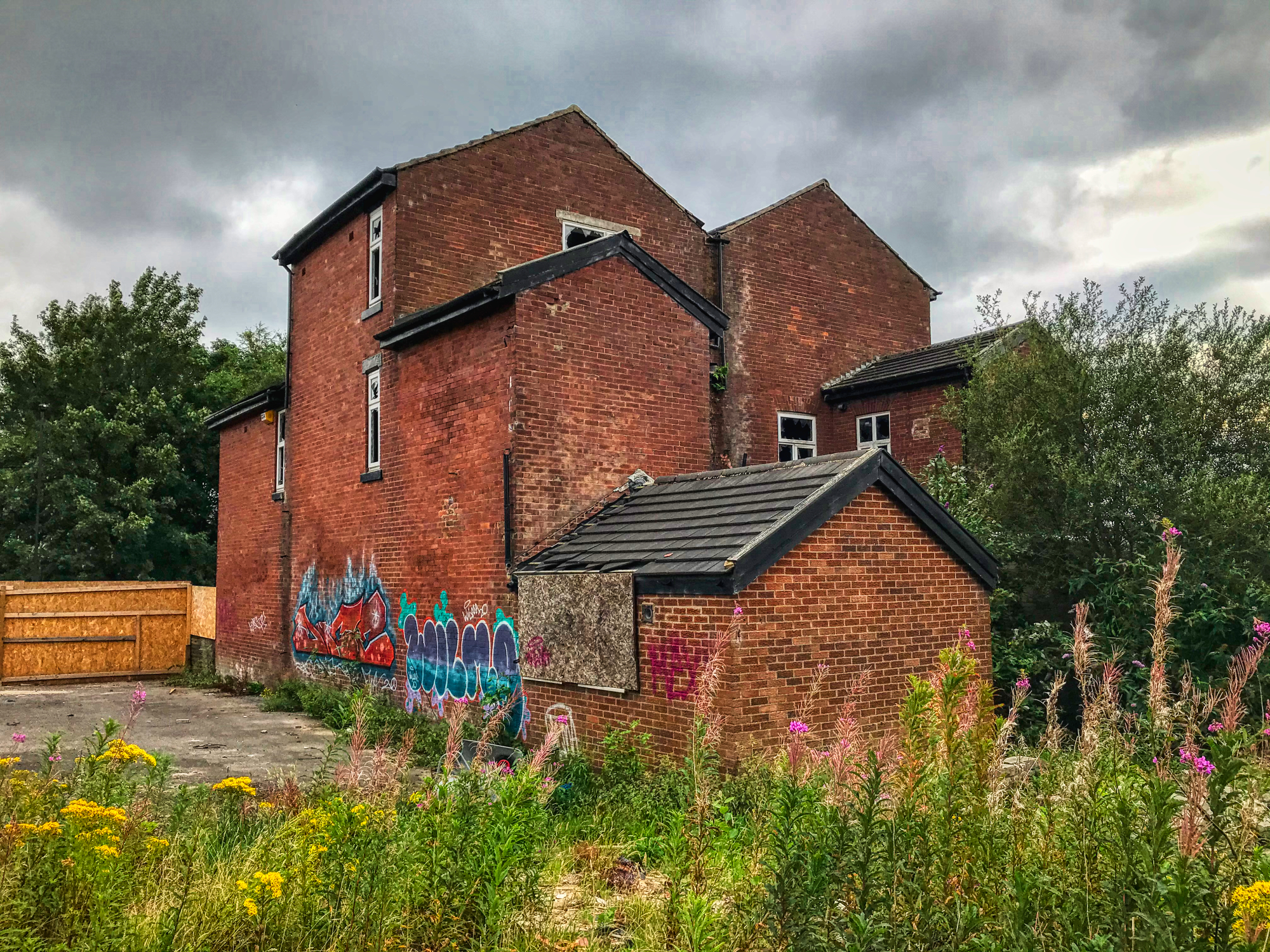 As for the house, well it was pretty damn shit as far as the explore was concerned. Just as well it was an ad-hoc one and not planned.

Do you like posting your Urbex content and photography for FREE on Facebook and YouTube? I like to get some form of reward for my work and every time I create I do just that. Take a look at The Urbex Community on HIVE.
If you want to keep creating for FREE then ignore what you are reading. If you want to be like me and gain something other than BUGGER ALL for your work then click here and learn about posting on the HIVE blockchain.

Earn FREE EOS from Coinbase by taking partaking in a simple quiz here
Earn currency while you play brewing virtual beer with CryptoBrewMaster
Earn currency while you play and become a global Rock Star with Rising Star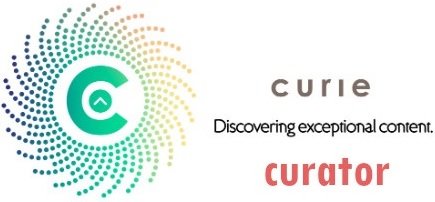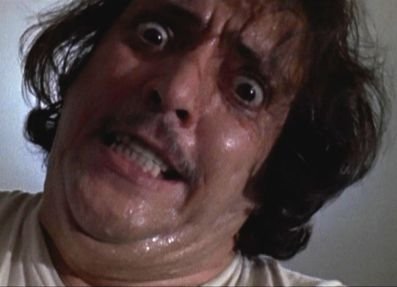 If you found this article so invigorating that you are now a positively googly-eyed, drooling lunatic with dripping saliva or even if you liked it just a bit, then please upvote, comment, rehive, engage me or all of these things.
---
---