Tales of the Urban Explorer: The Cursed Cottage

The Cursed Cottage had a lot to live up to. It was to be the highlight of our Liverpool trip, and who doesn't love a good time capsule?
I have been told that since our visit the neighbours have gotten tetchy about explorer visits. Not that it's their business but many try to make it so. I hear some have been turned away, molested and threatened with the police blah blah. Whatever!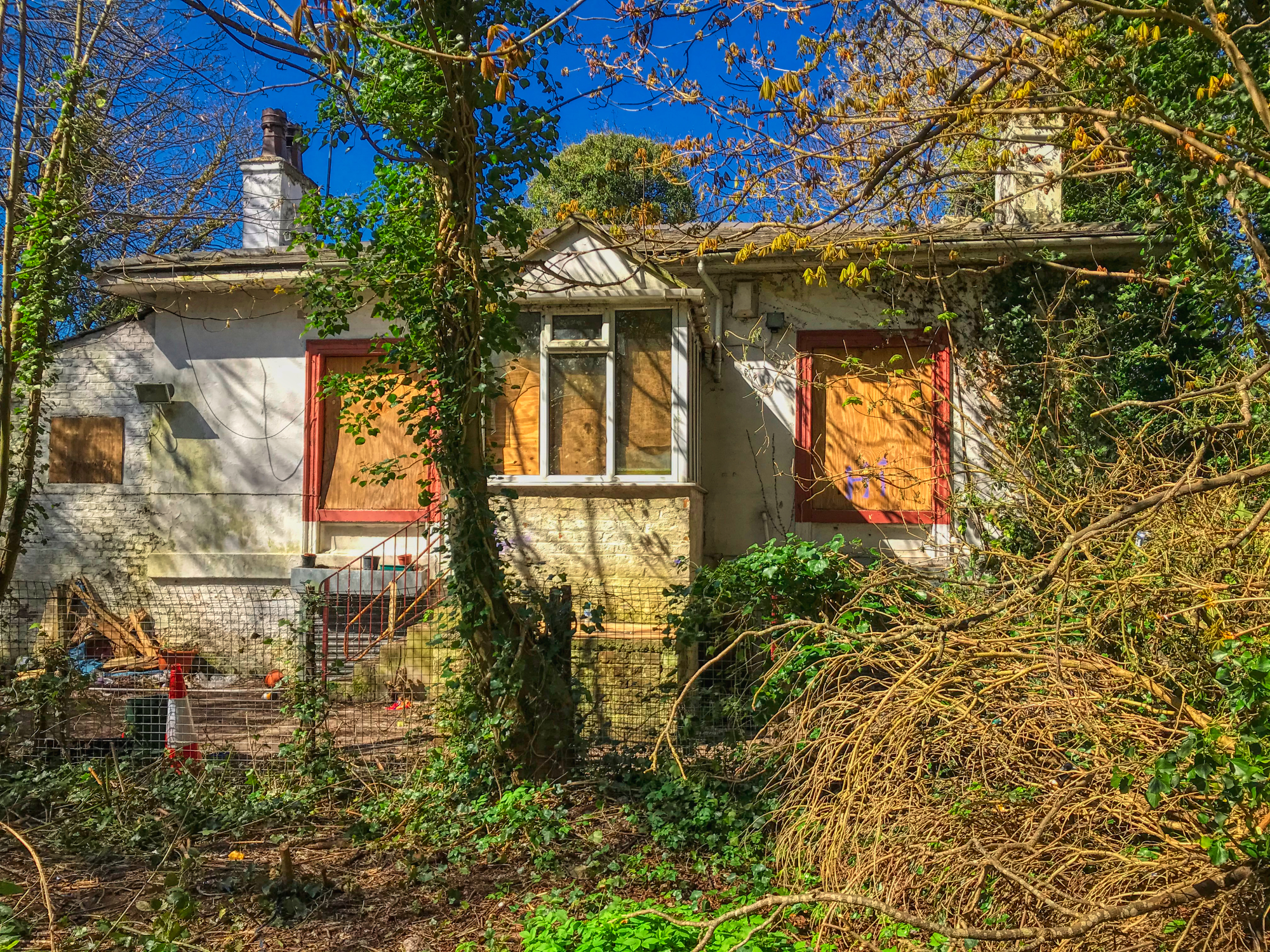 We were lucky and saw nobody beside a tribe of people who happened to come around the corner just as @anidiotexplores started scaling the testicle piercing tall front gate.
Is it that in Liverpool everyone is a cat burglar and sights such as this are normal and commonplace? In any case, they didn't seem to give a shit and carried on walking down the street.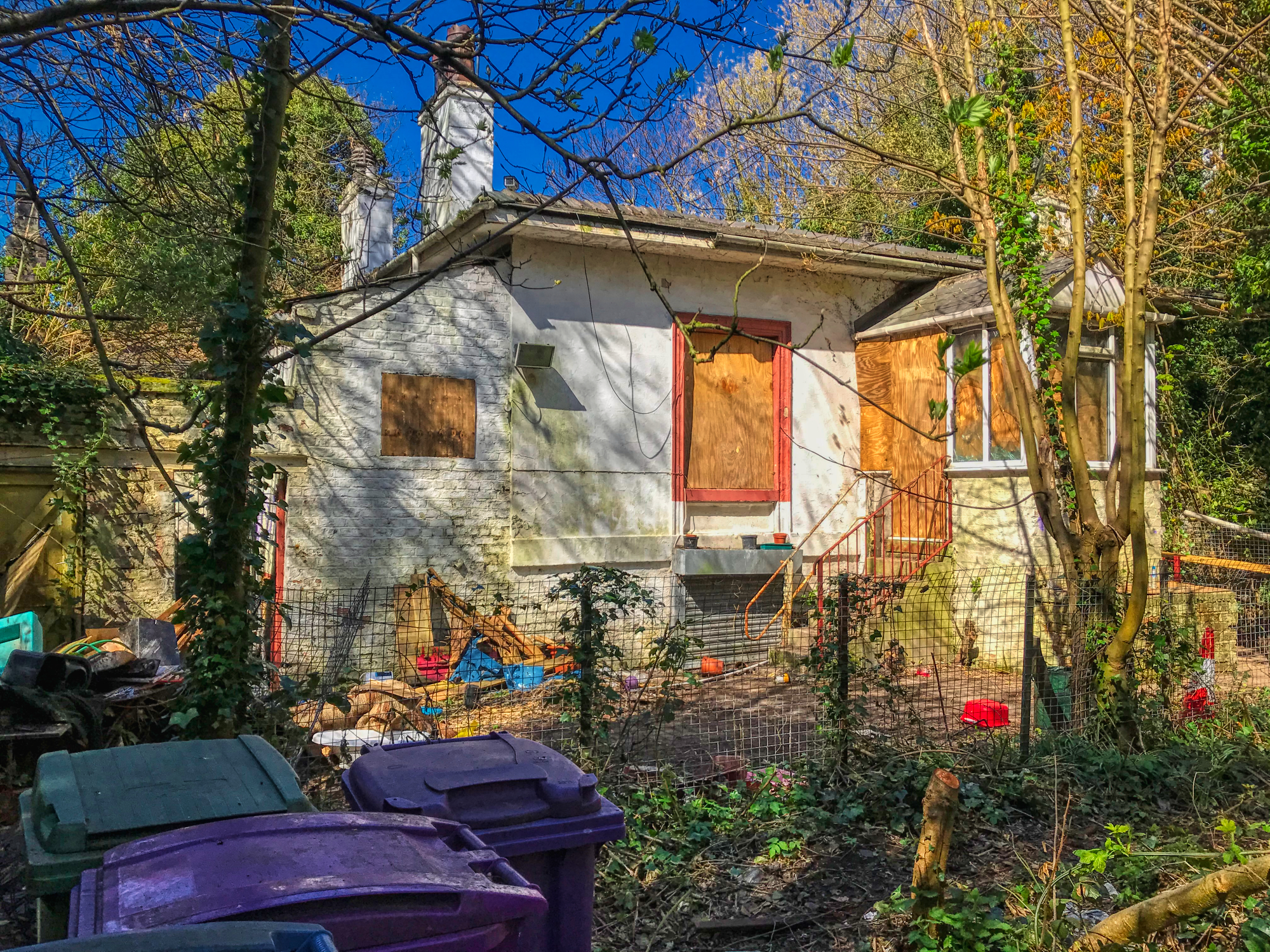 I walked around the side and after a jump down a small grassy bank met my comrade. He took the hardest possible route into the grounds of The Cursed Cottage. Such is an explorer's life.
I don't see how these nosey neighbours can spot explorers. It's a ways from the next house and unless you enter like a tribe of elephants they aren't going to notice.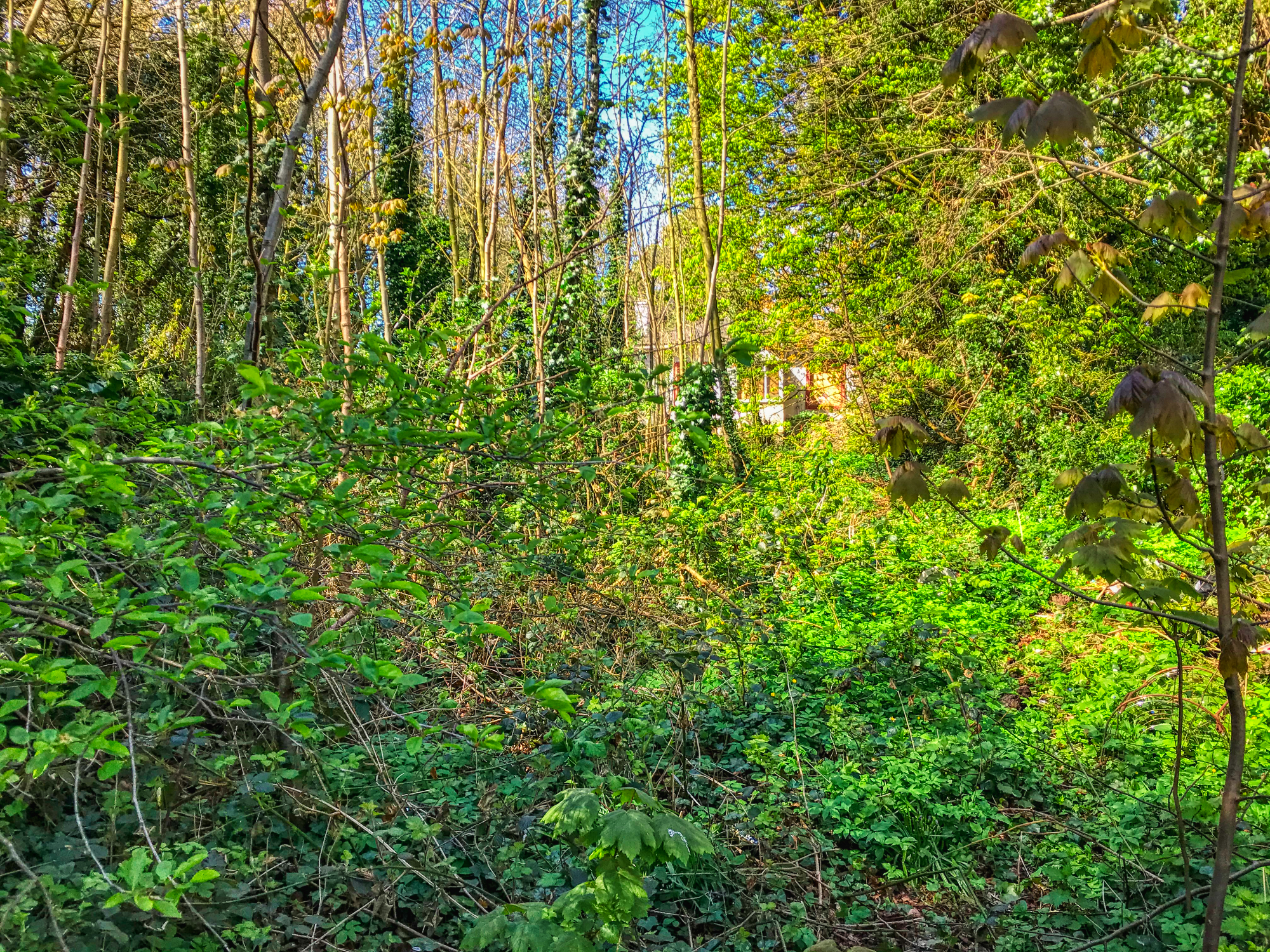 ...'Enter from the back and you need to walk the jungle before you see the house'...

Once on the grounds, we gained access to the property with a little exertion. That's another pound of unwanted lard shifted from my middle, thank you for the exercise.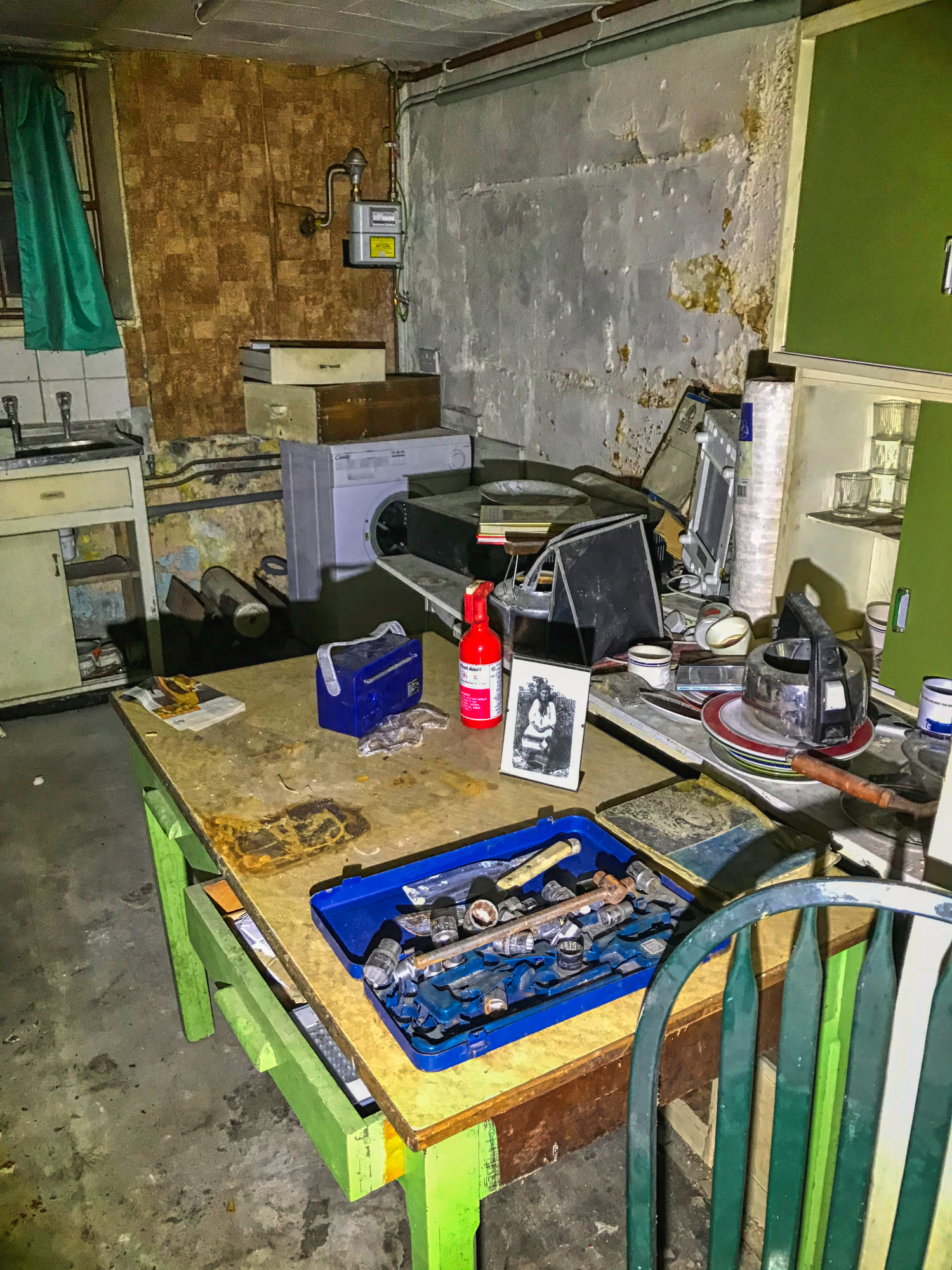 We arrived in some kind of kitchen area in the basement. It was already looking good with plenty of possessions left behind.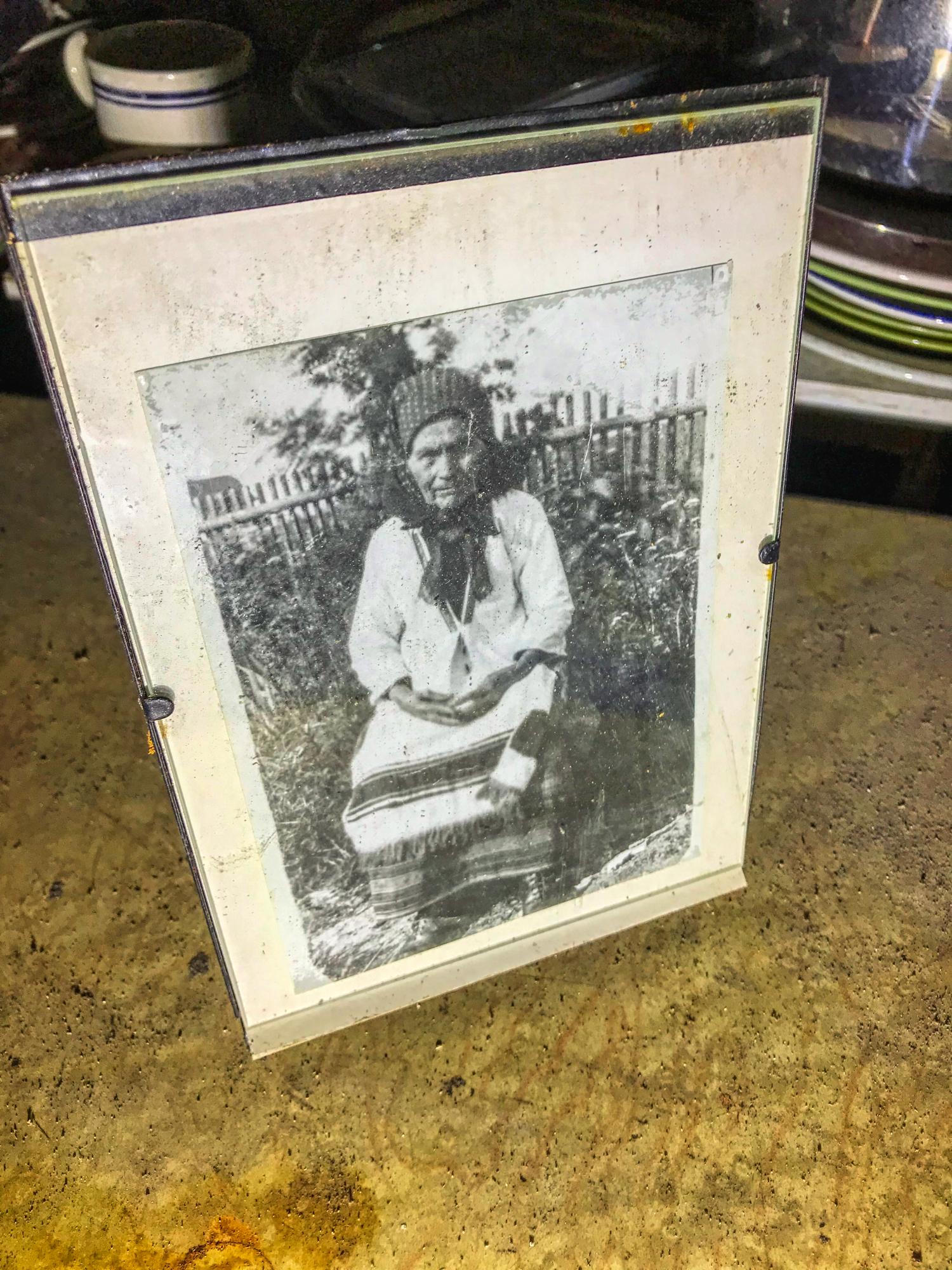 I wonder who she is. It's an old picture and she looks like an apache descendent. Except there are next to zero native Americans in Liverpool.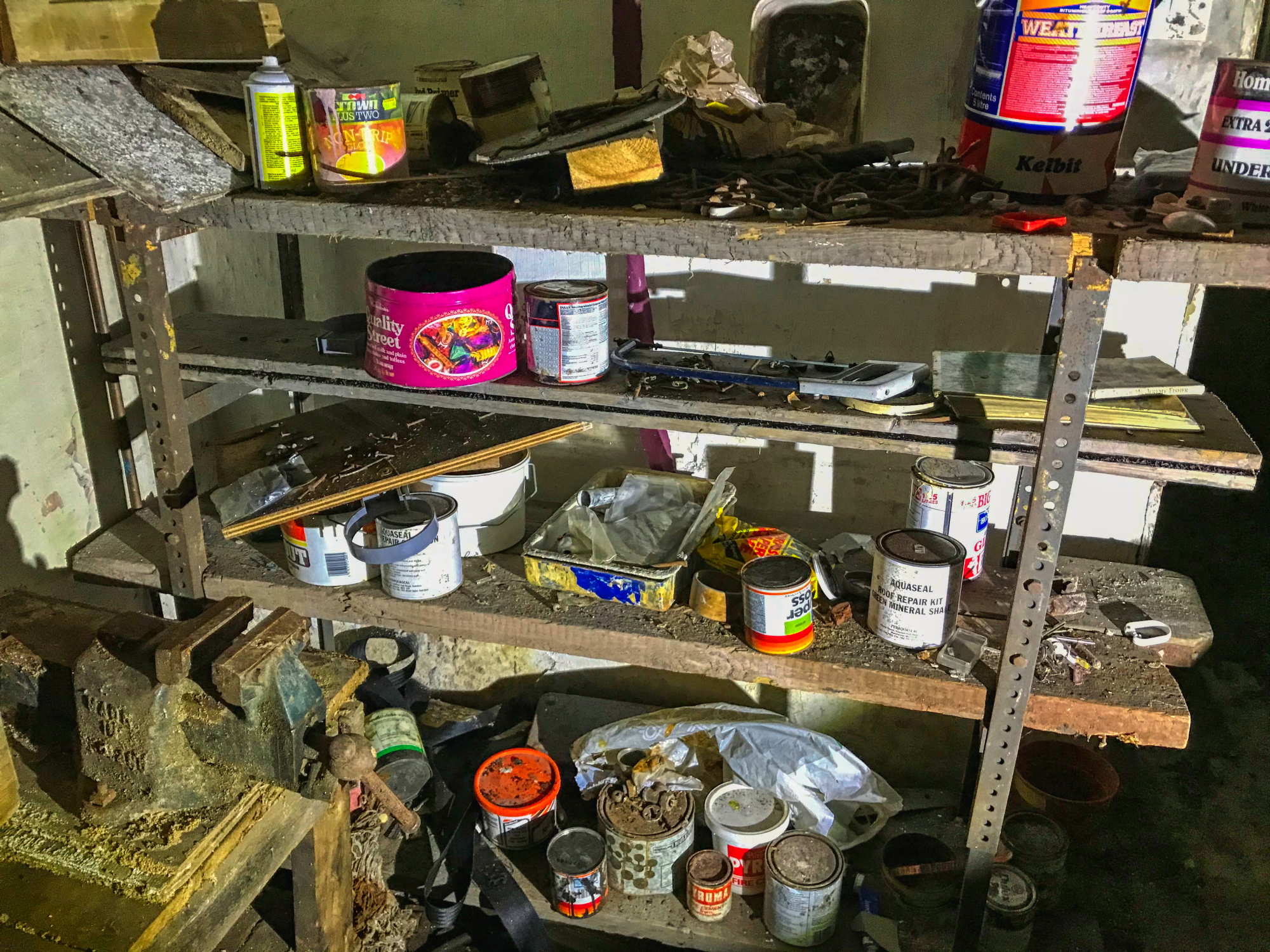 As well as a kitchen it looked like a dumping area for old bric-a-brac and tools.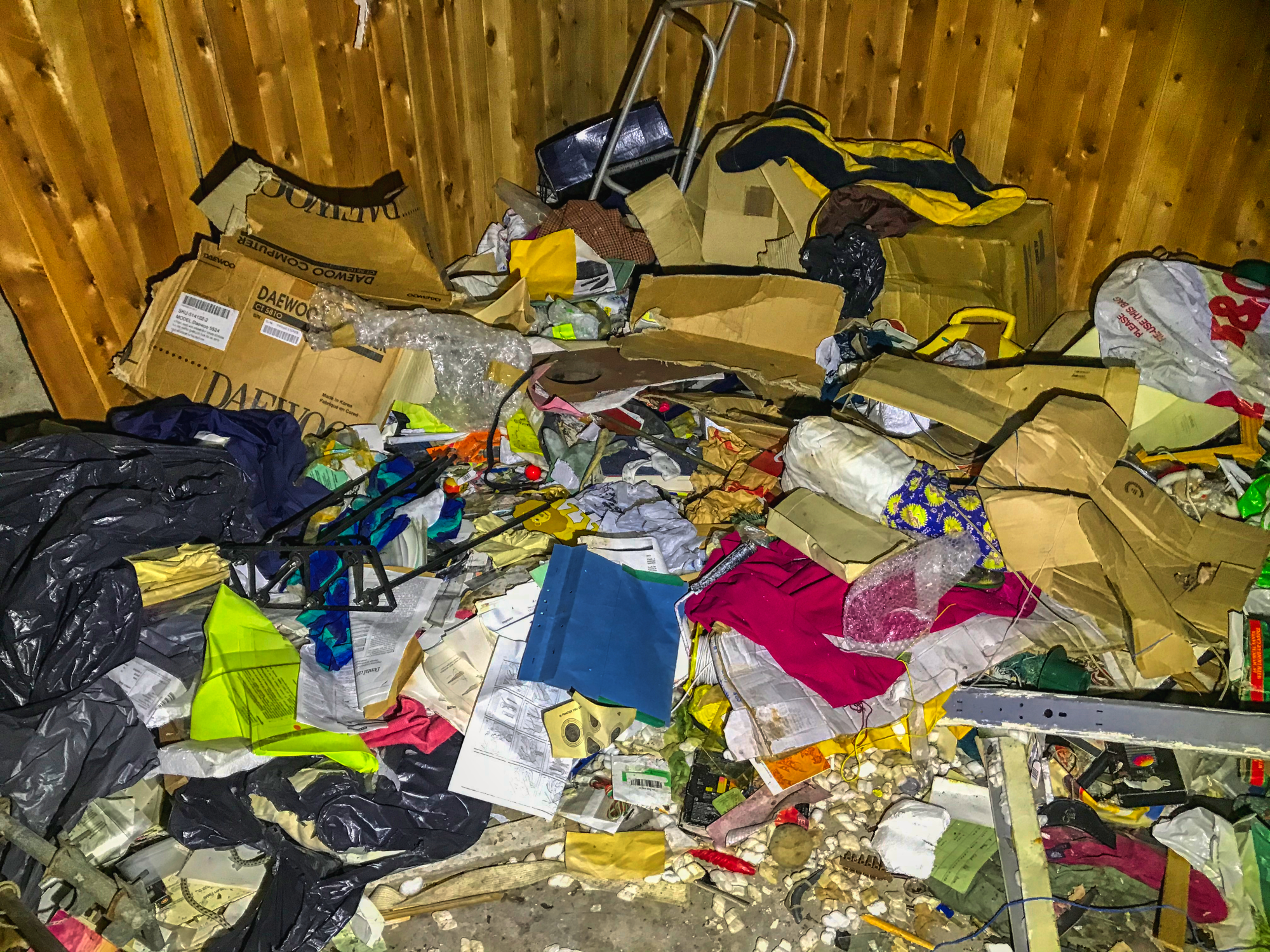 We quickly moved on and found ourselves standing on all kinds of things. It's generally the case when many explorers, or should I say thieves have been before us.
As usual, I picked a few things out that might look interesting.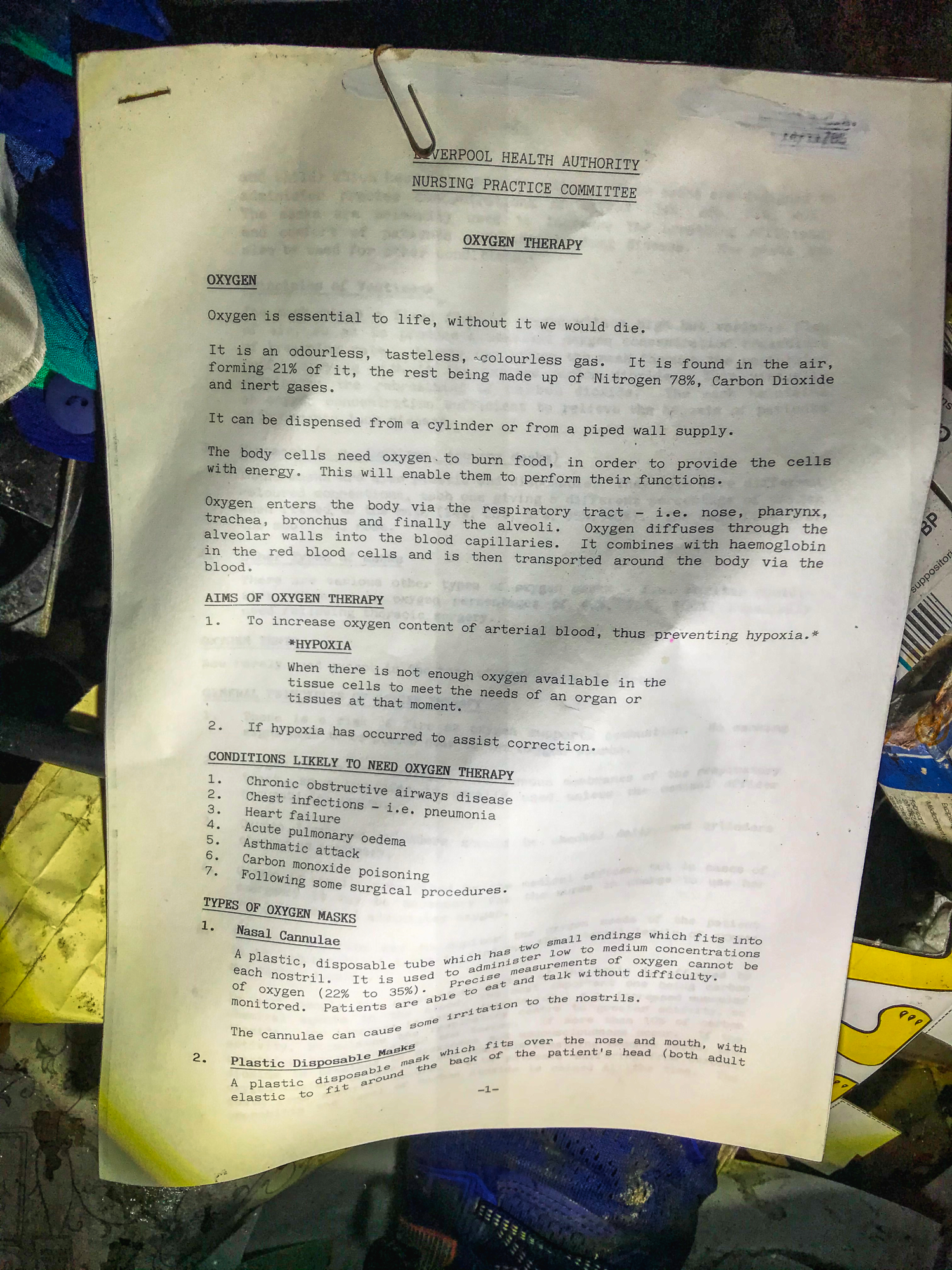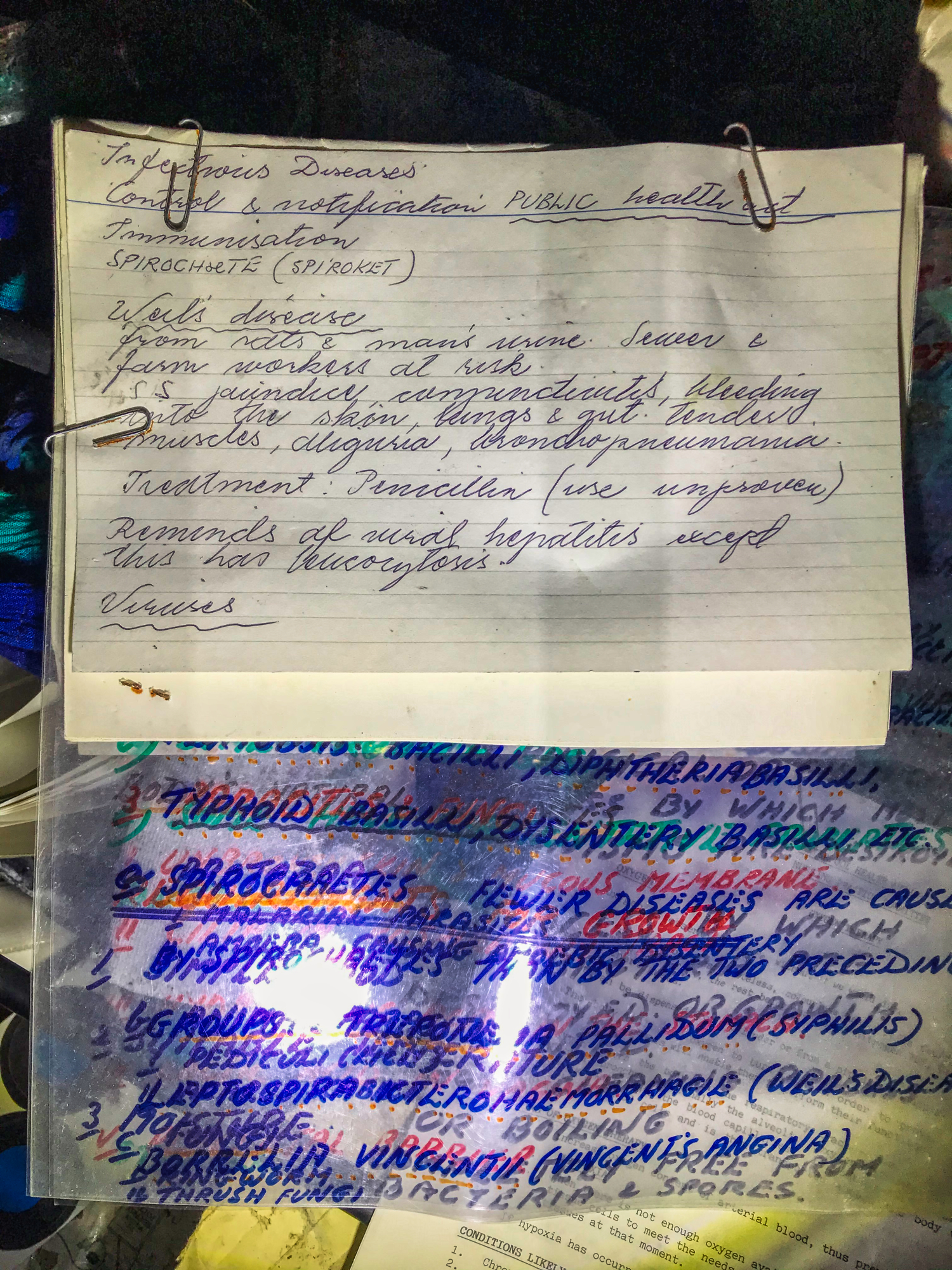 Whoever wrote this scrawls badly. I can make it out with difficulty. Are we dealing with an ex-doctor? It's a well-known fact that doctors' writing is close to illegible.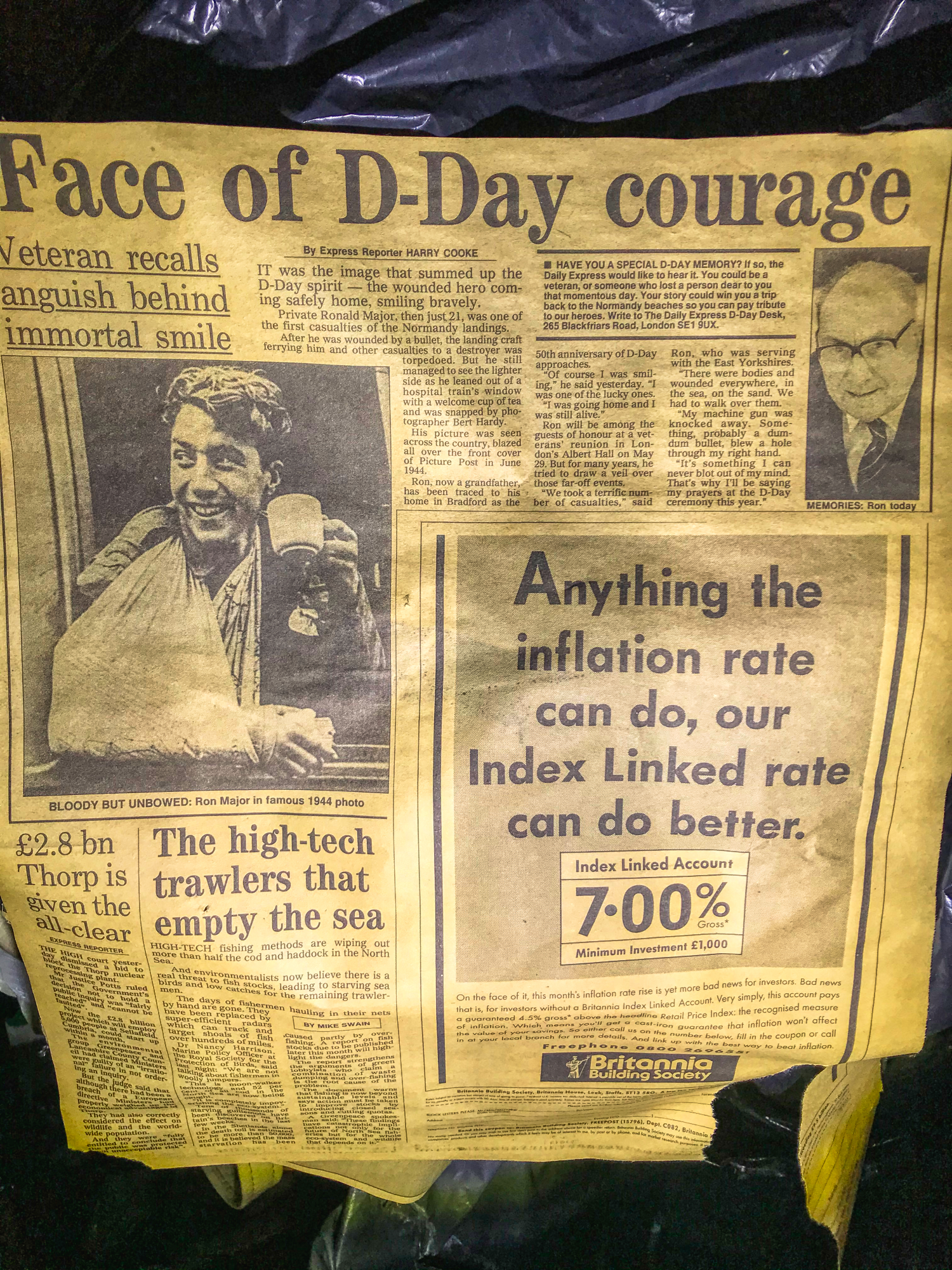 No date on the newspaper, I need to take more care before I snap.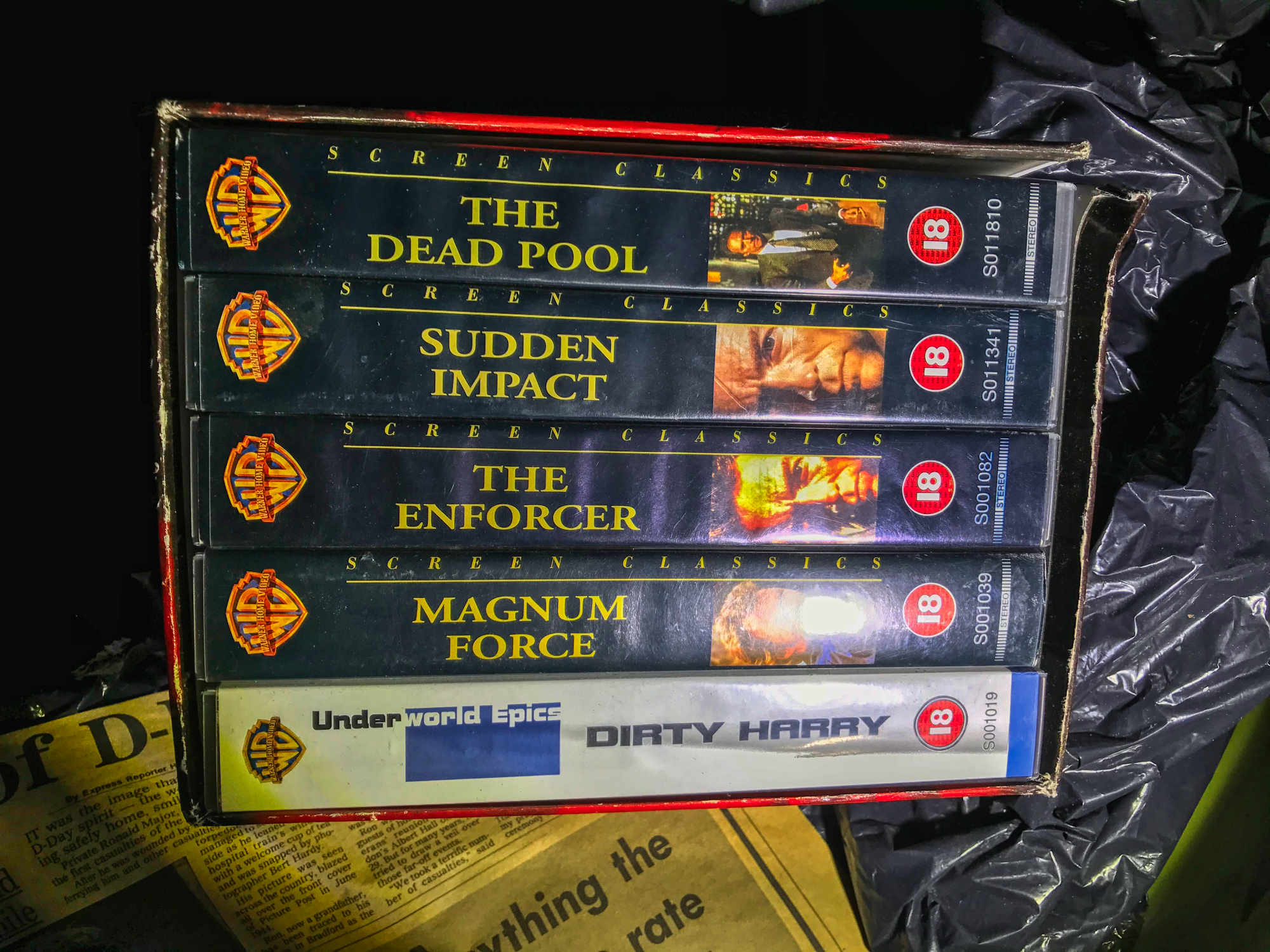 Now, this is class. Who doesn't like a Dirty Harry movie? I watched all these several times over when I was much younger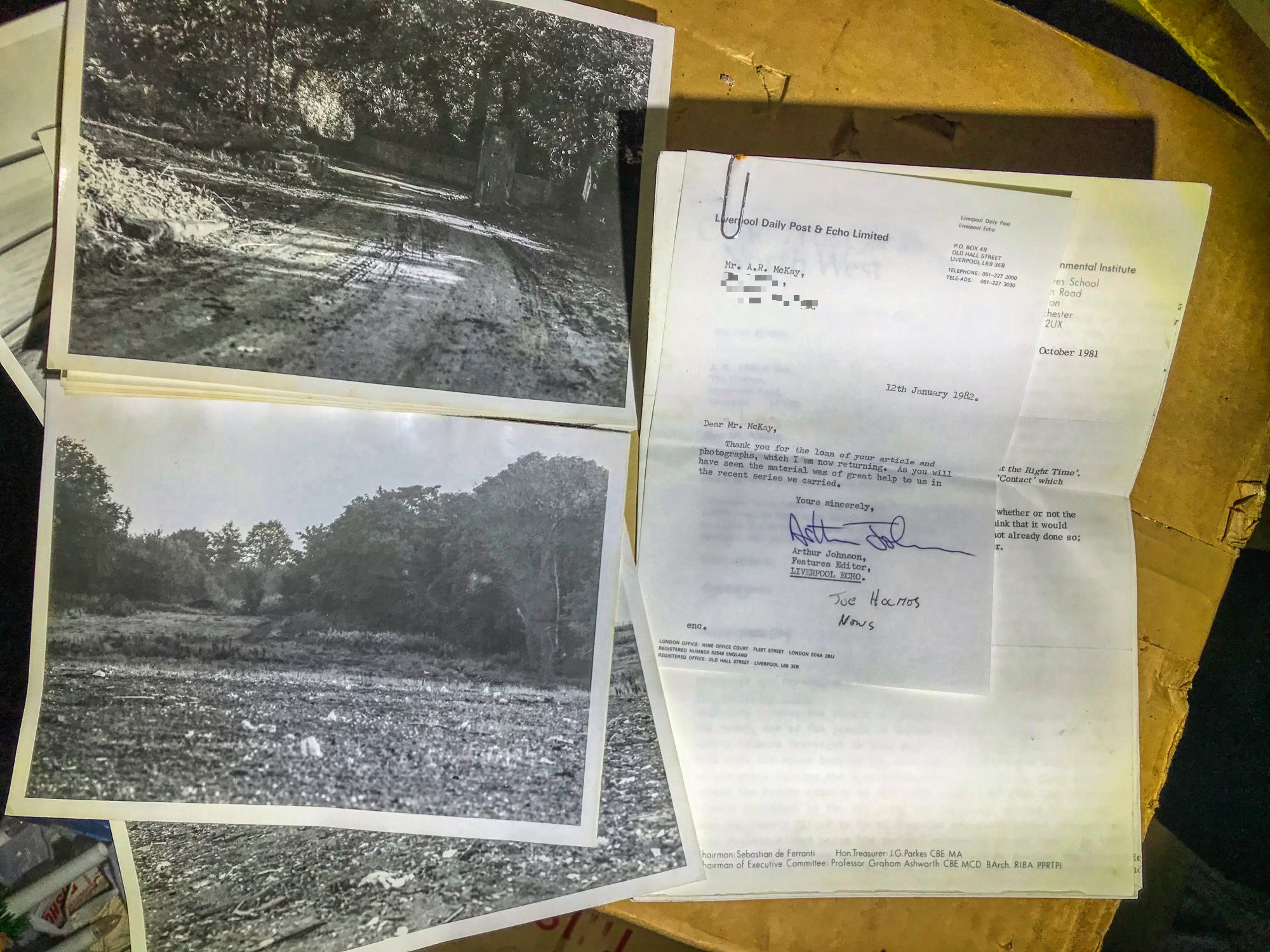 From 1982 and a letter to Mr. McKay. Is the 'material' these photographs? Intriguing.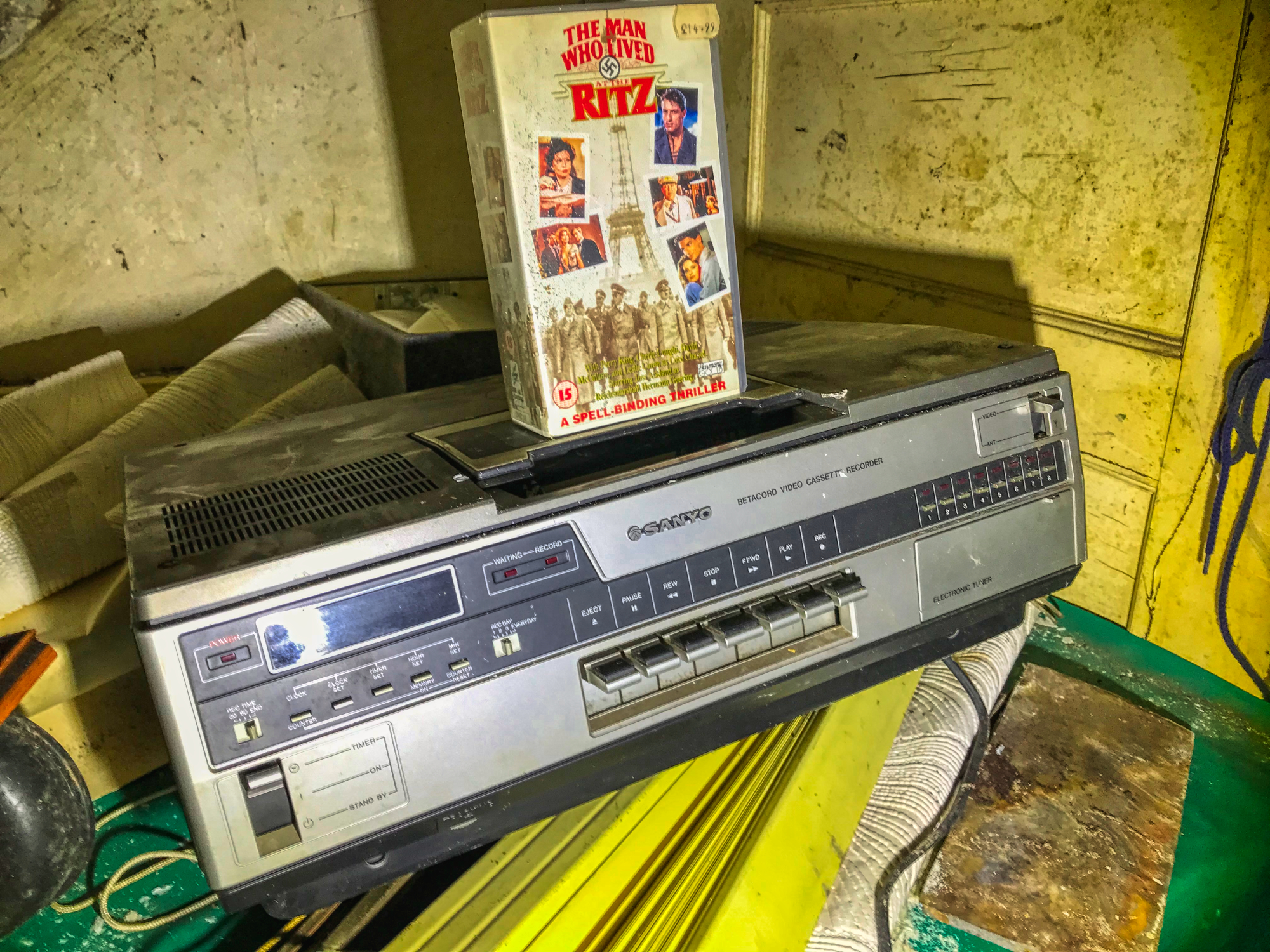 If I'm not mistaken that's a BetaMax player, and yet the numerous tapes I see are all VHS.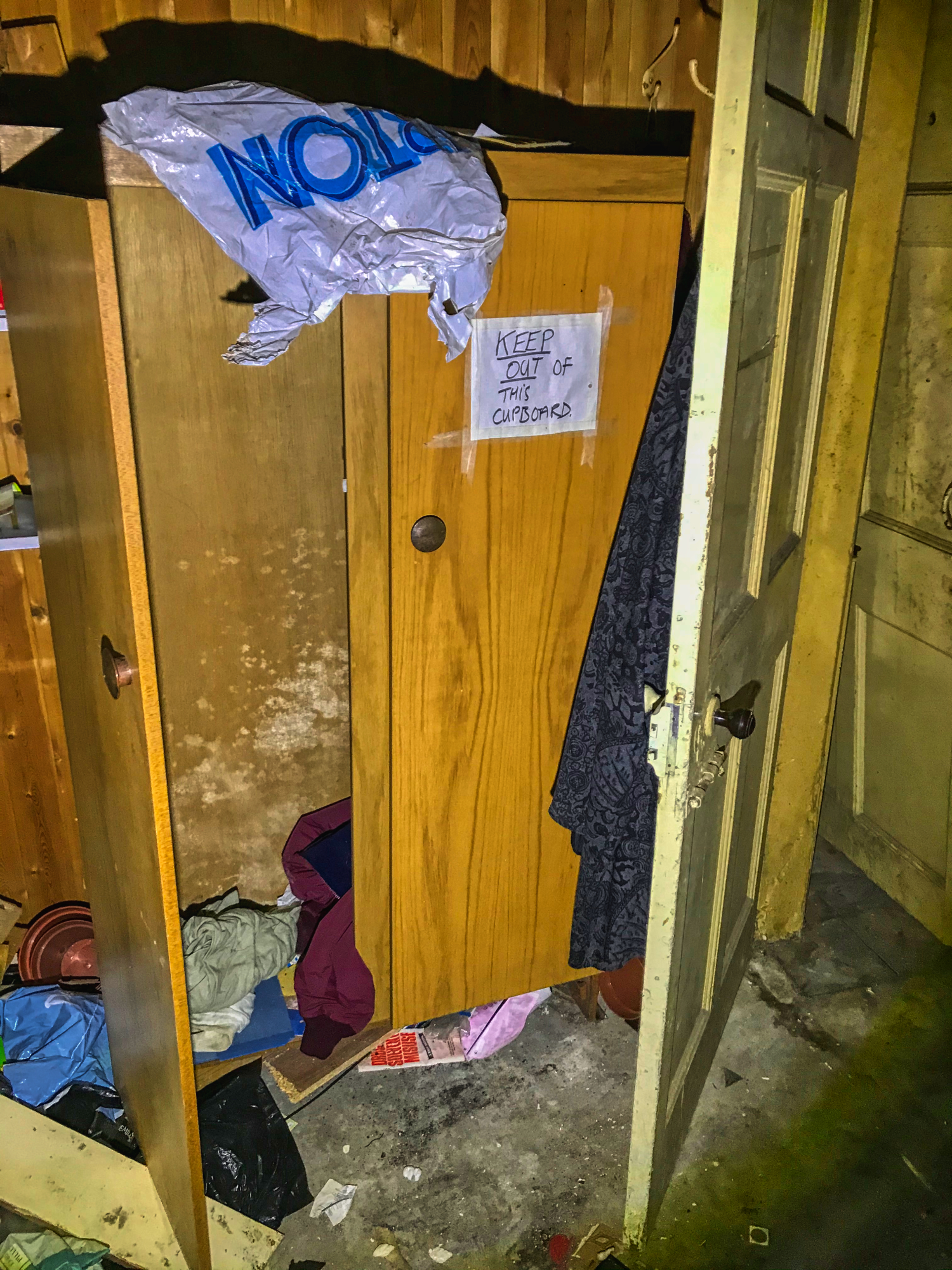 Of course… I had to look. Unfortunately, the stack of vintage porn was not to be seen.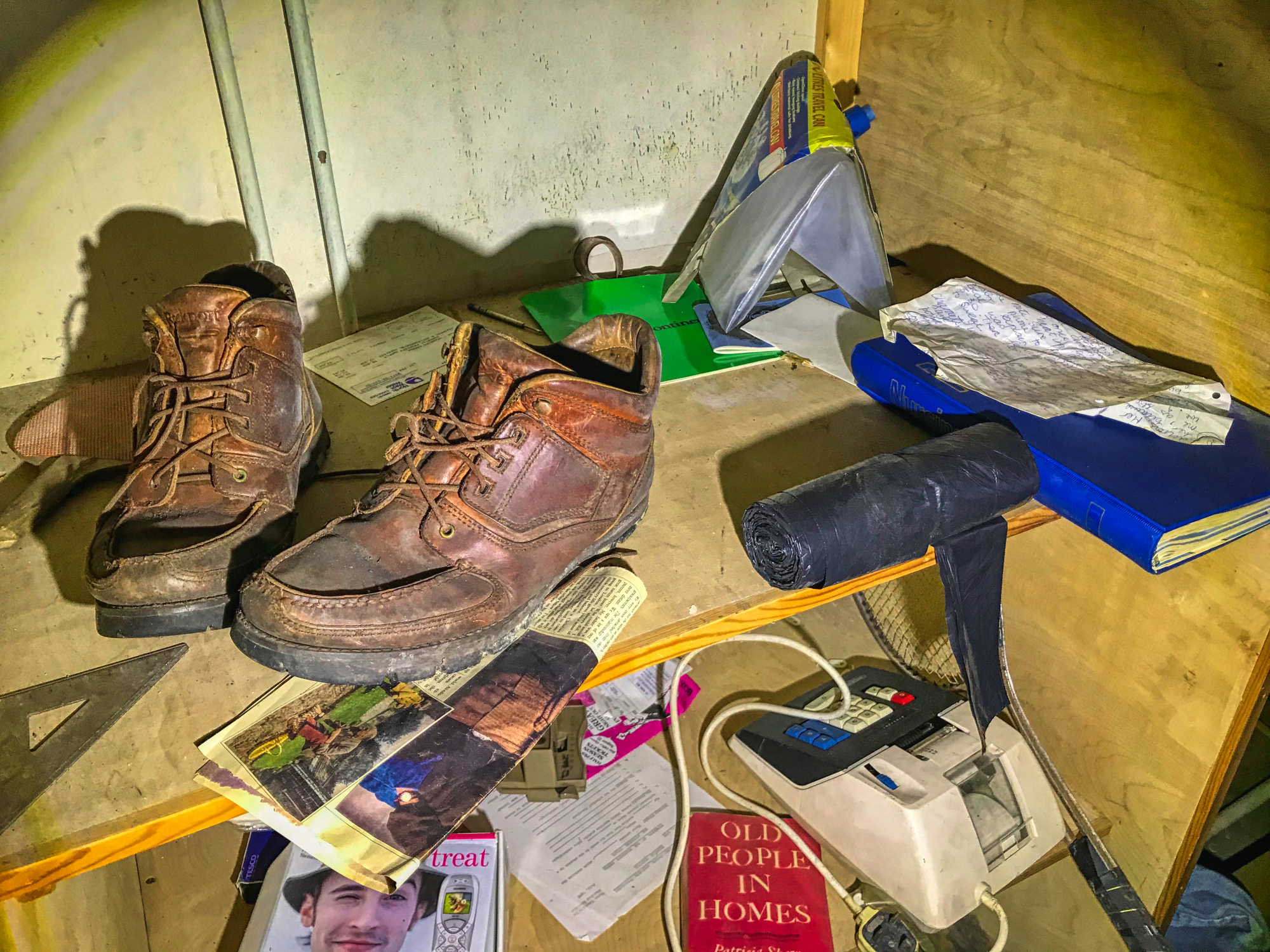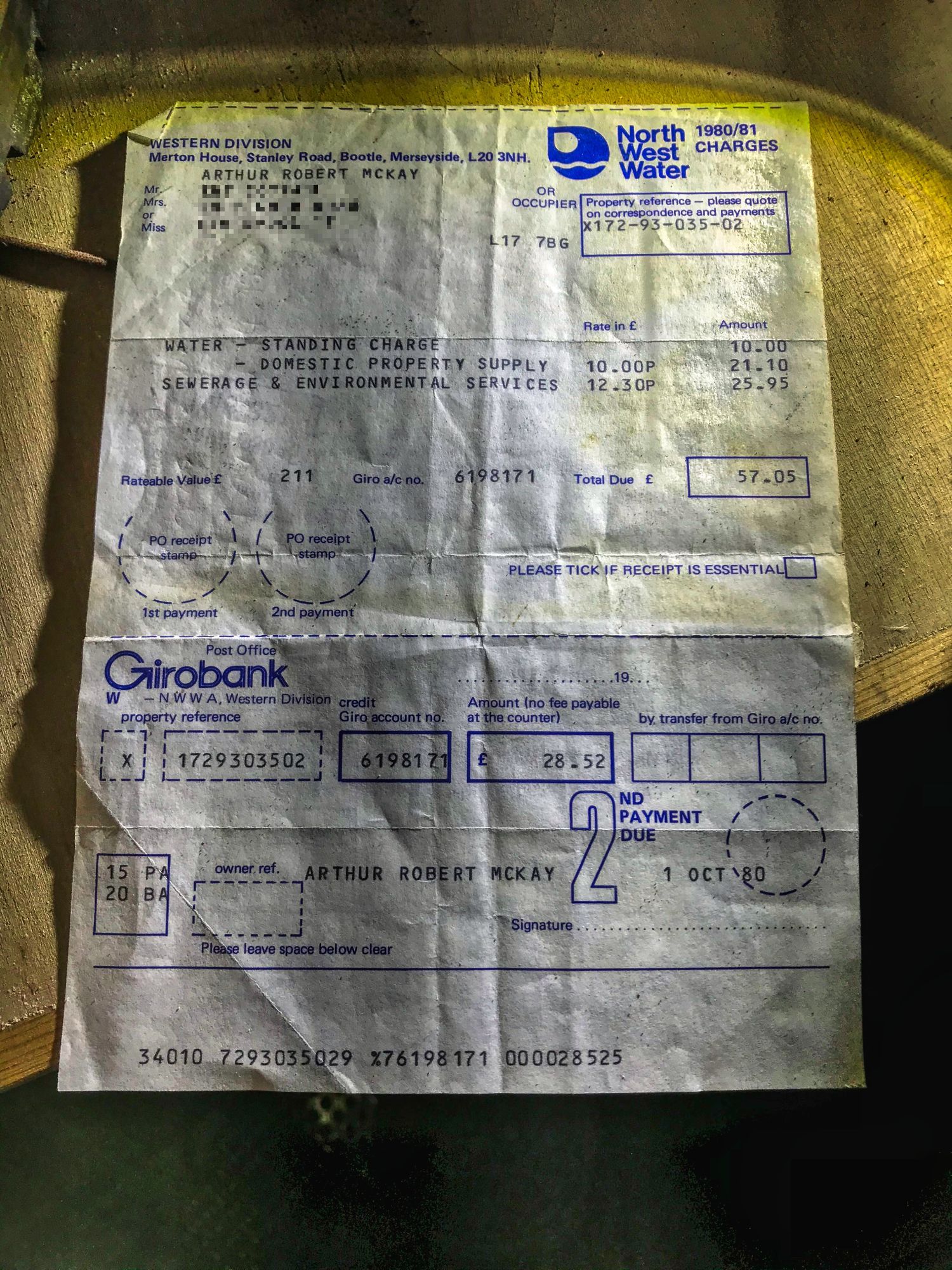 In 1980 your water bill was peanuts and I wager this was for a year. It's £350 every six months now, fucking outrageous.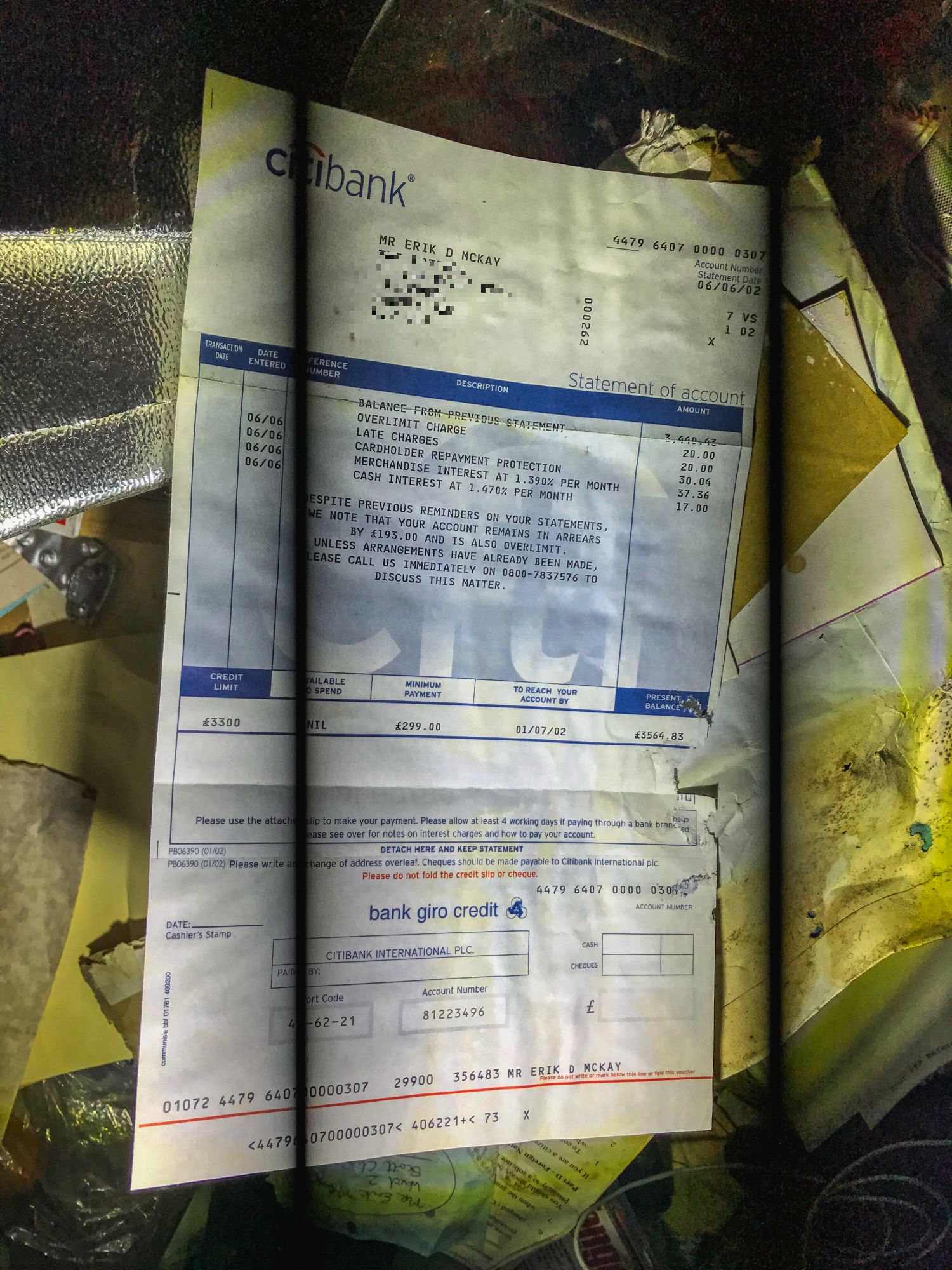 This is a little newer and from 2002, and who is Erik? He sounds Scandinavian with that spelling. Did Arthur have a brother or son living at The Cursed Cottage?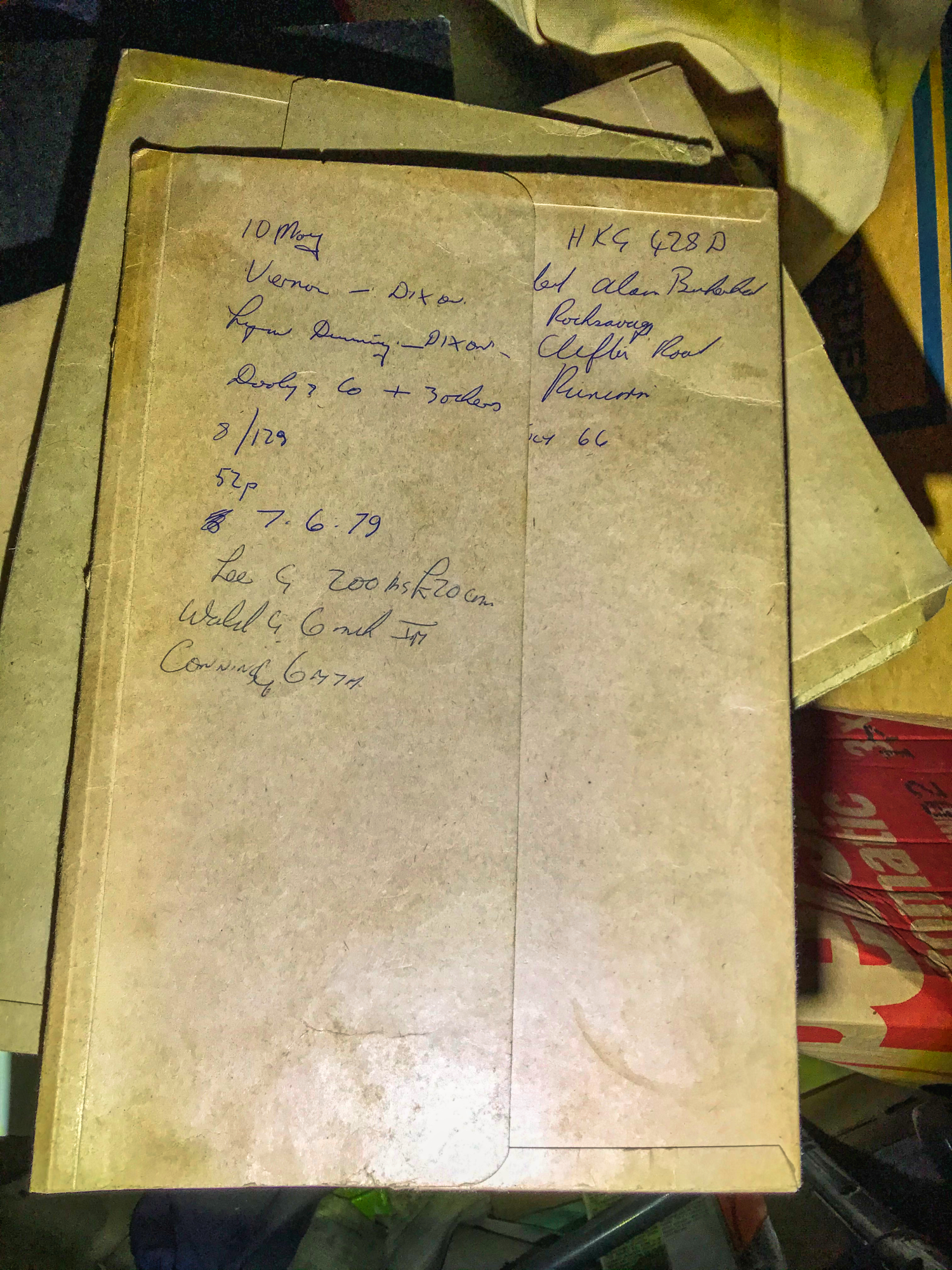 Some scribbles from 1979. Not a clue what all this is about.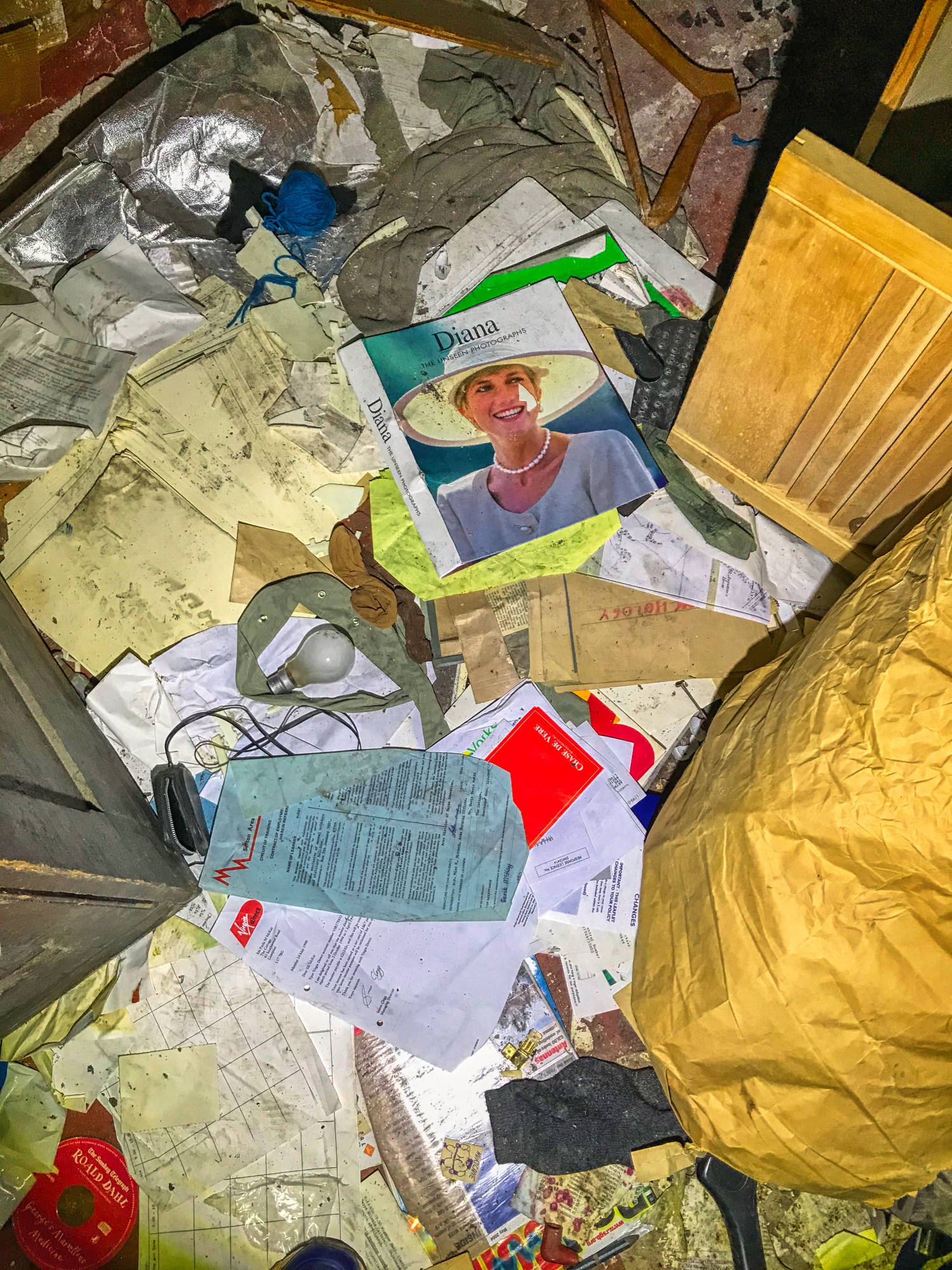 Poor Diana is seen a lot and gets stood on quite often.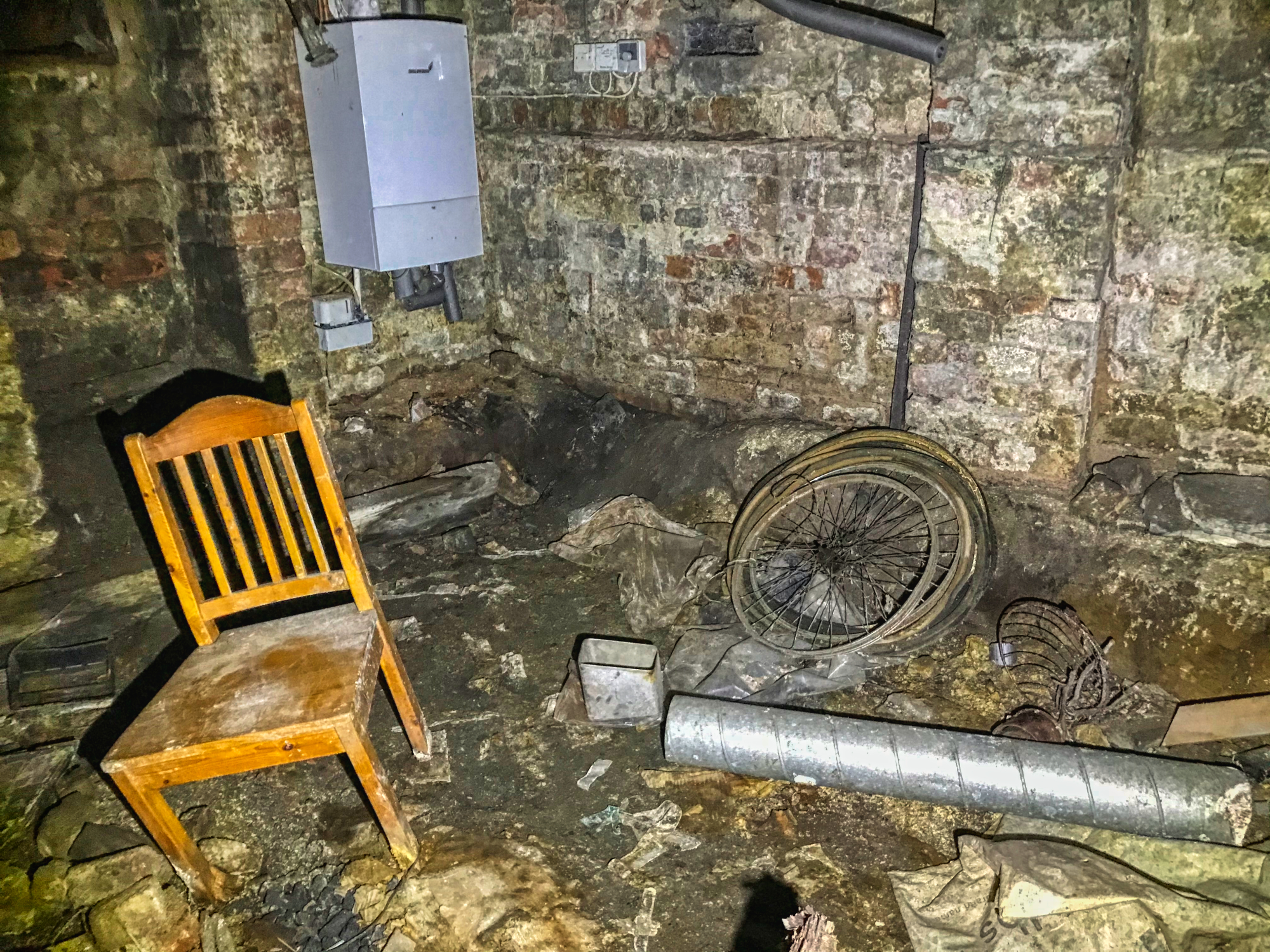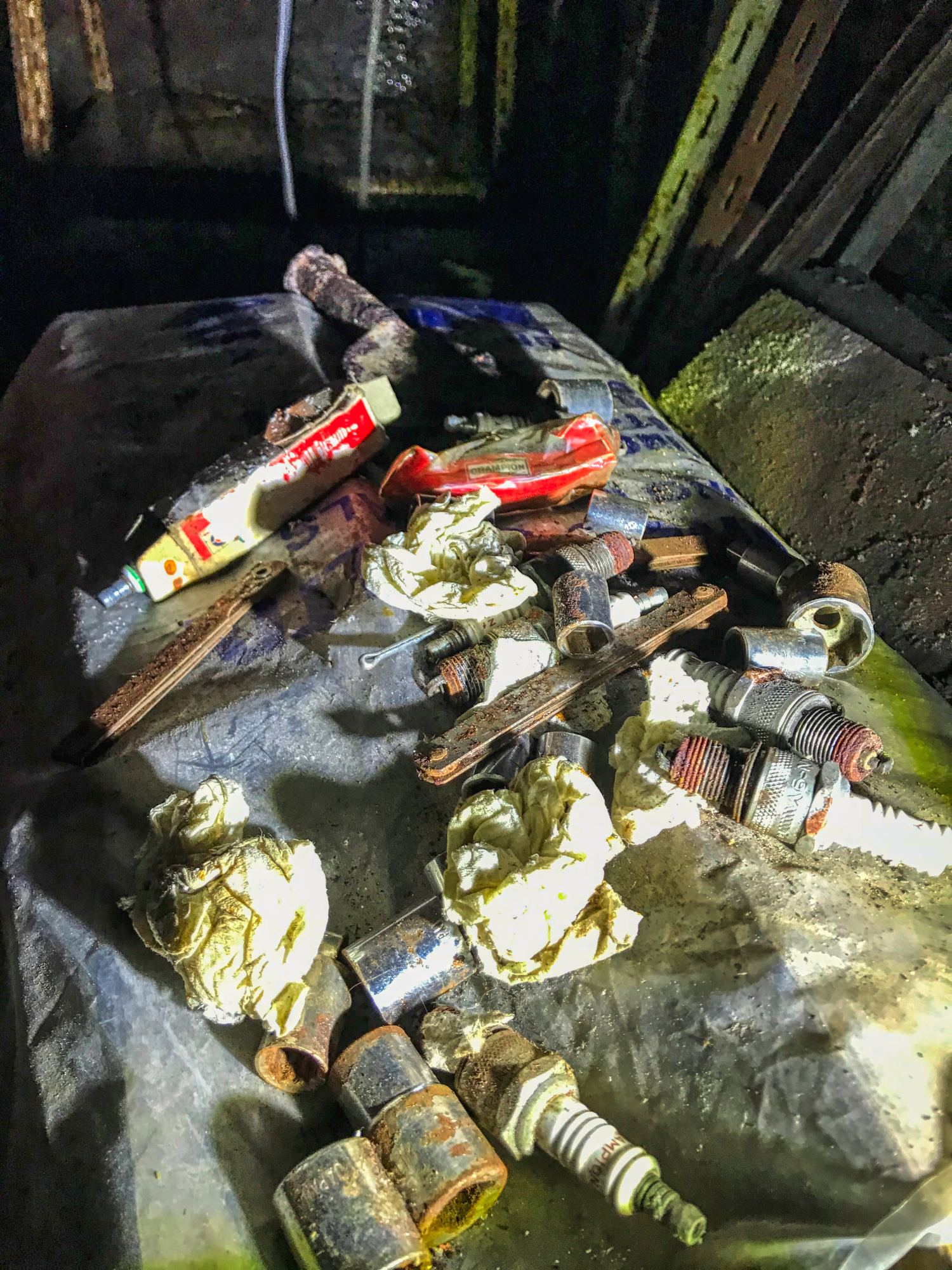 I didn't spend long in the cellar, for once everything of interest was in the proper places.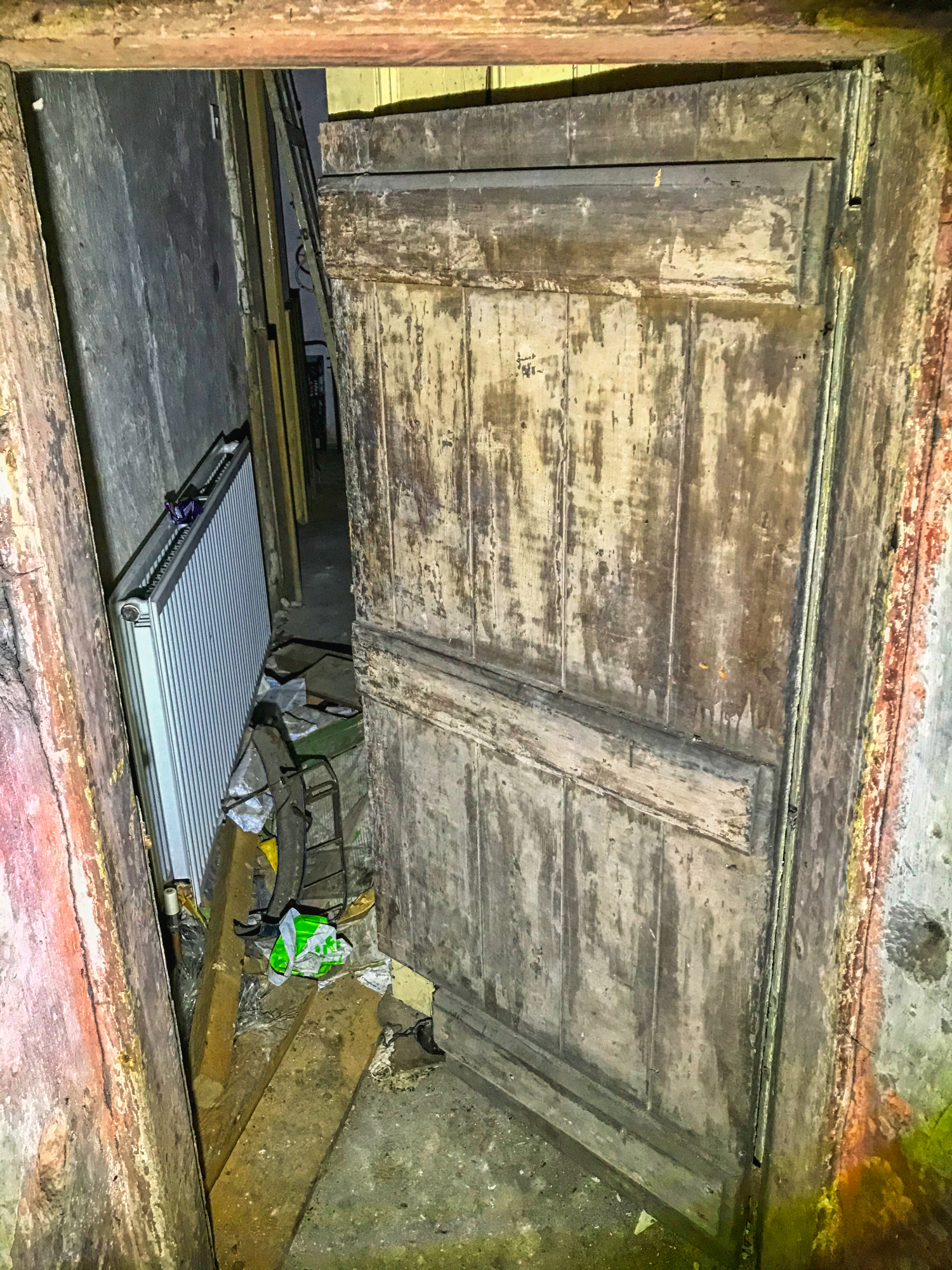 This door could do with a lick of paint.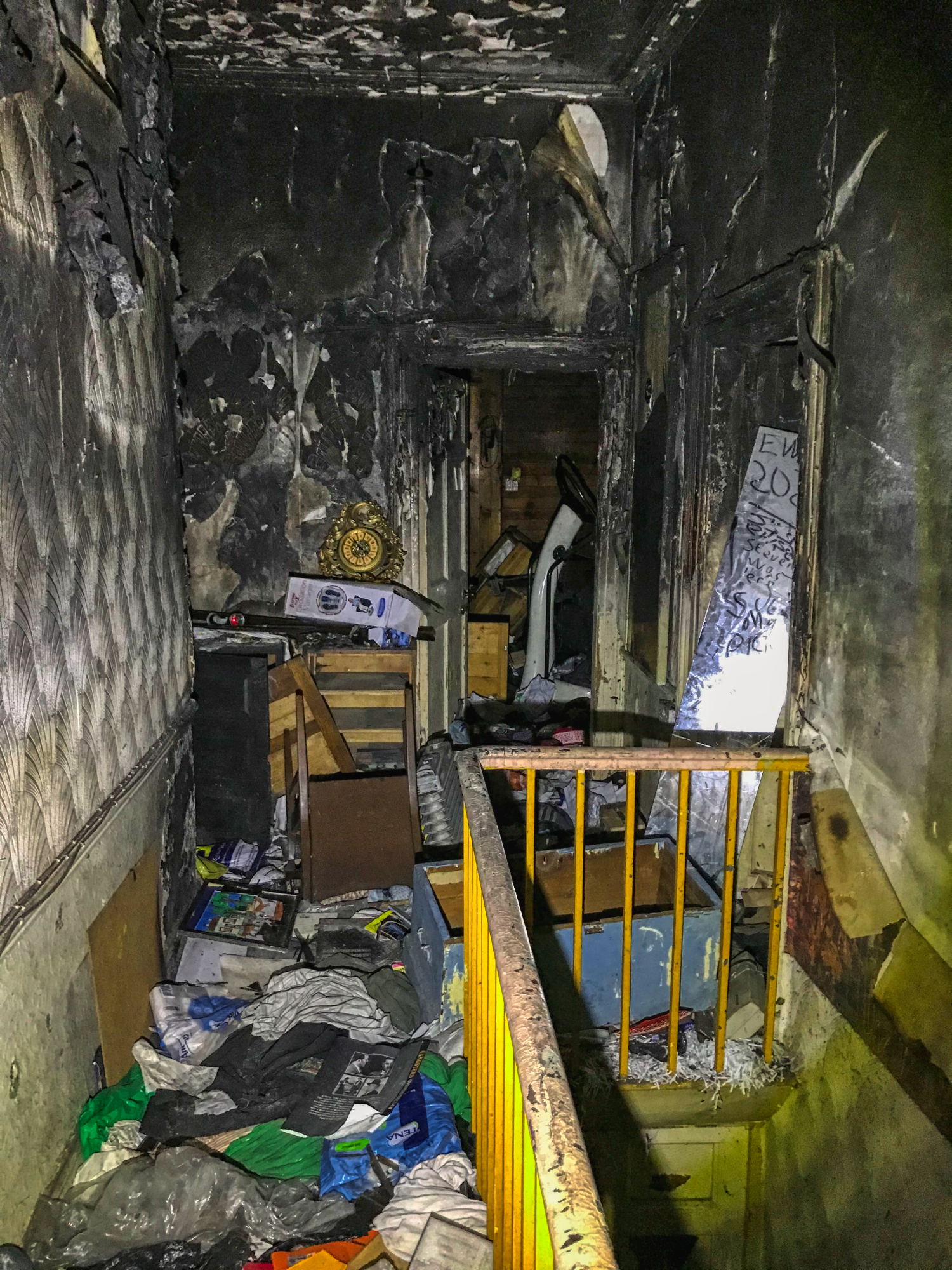 Walking through showed a familiar scene. Fire damage, but not enough to obliterate everything.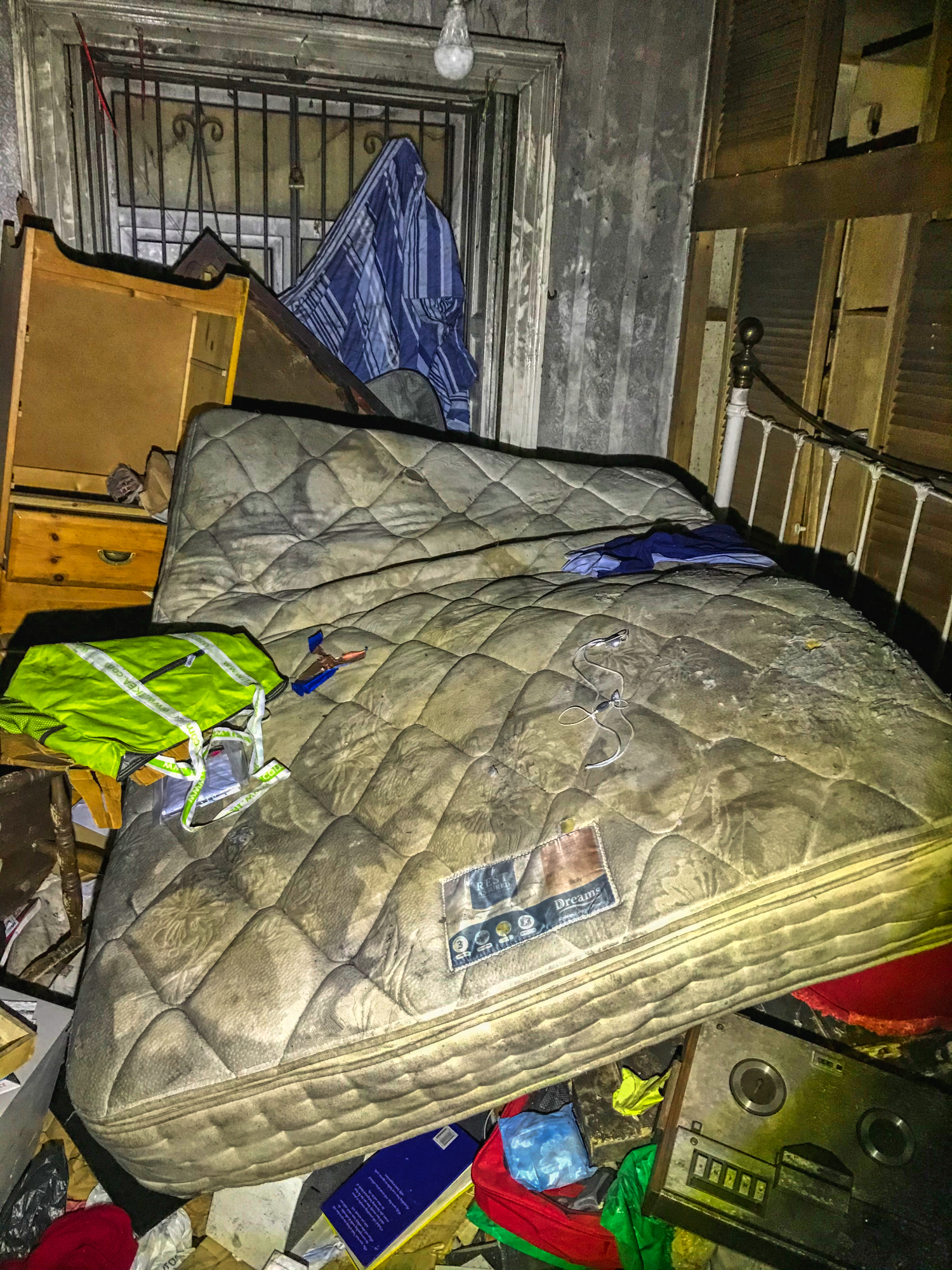 Quite the contrary; the possessions appear to be quite fireproof and looked out of place in this burnt-out second storey.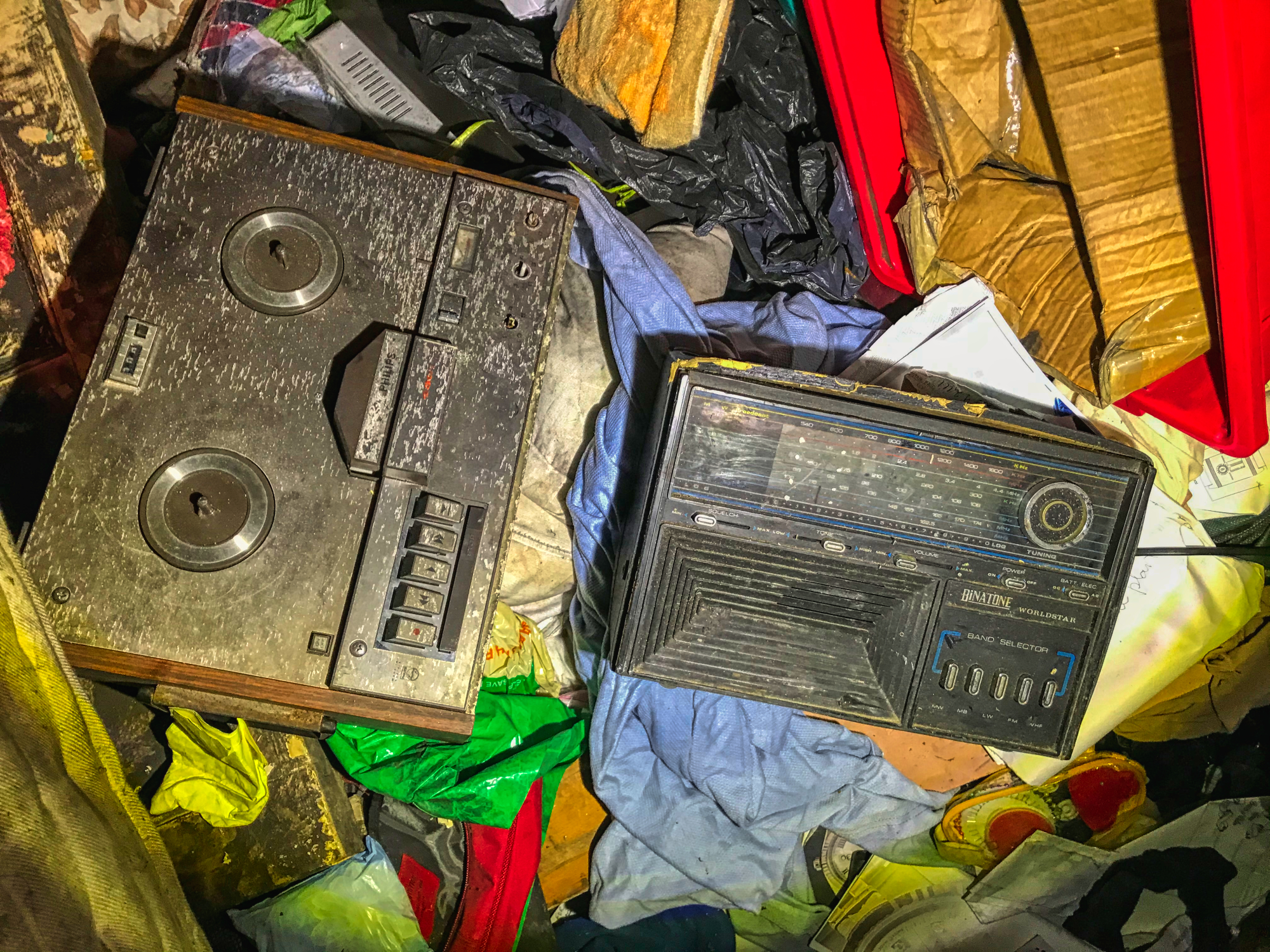 Someone's been having a right old rummage. Binatone reminds me of another time when plastic electronics could be bought cheaply and were guaranteed to break within a month.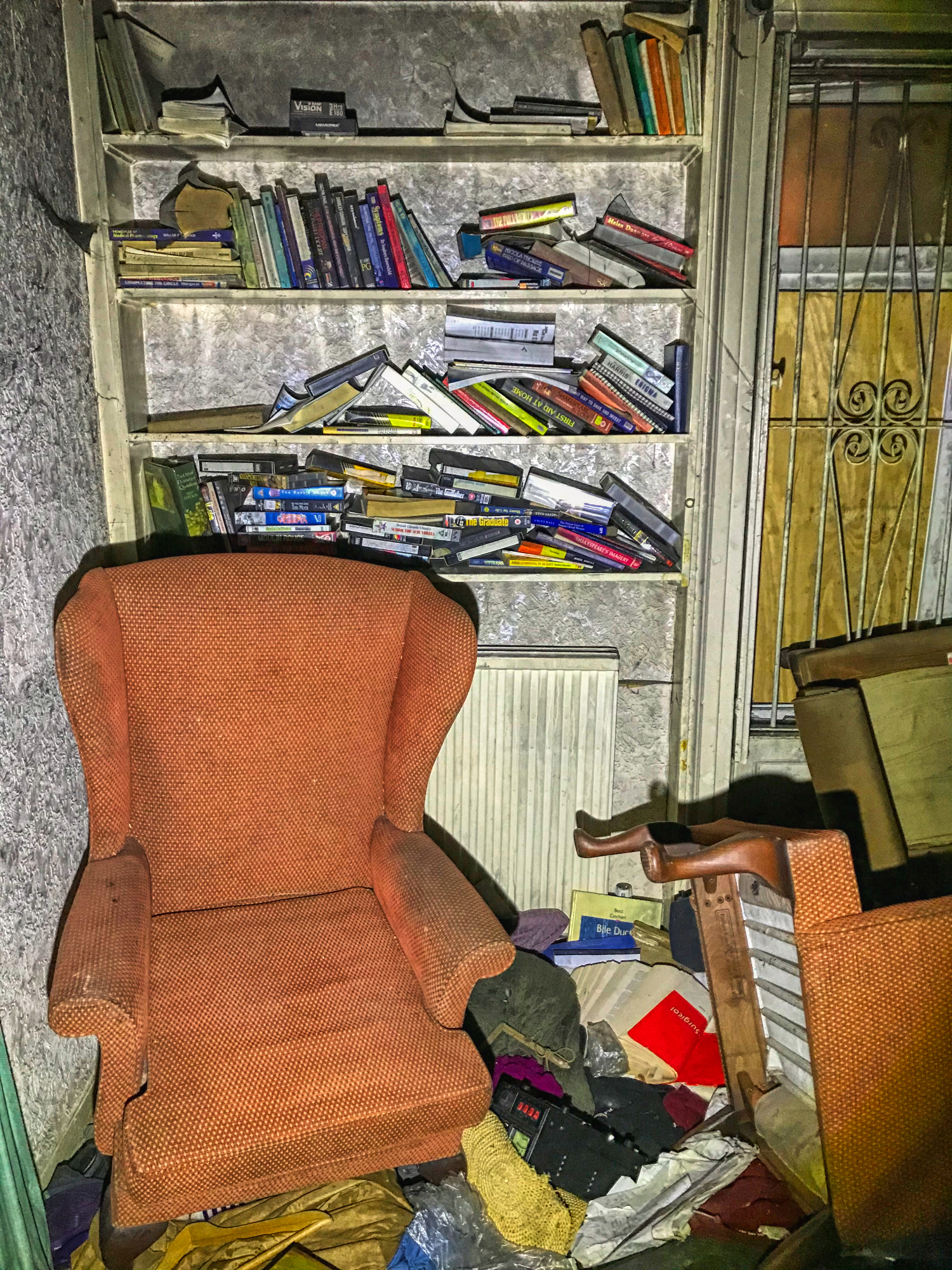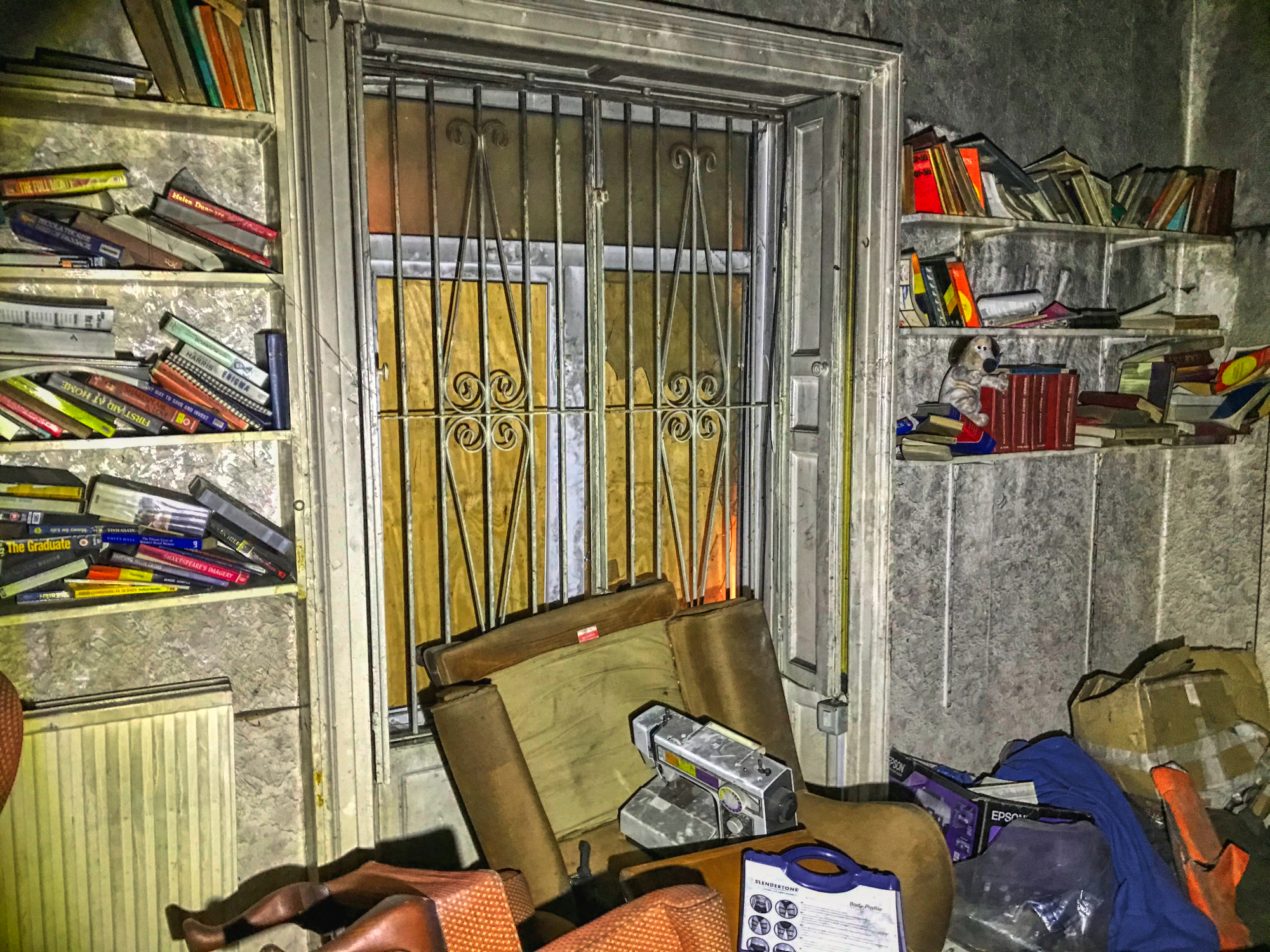 The real fire had been isolated to one room but the smoke damage was everywhere. It must have happened long ago as the stench was not strong.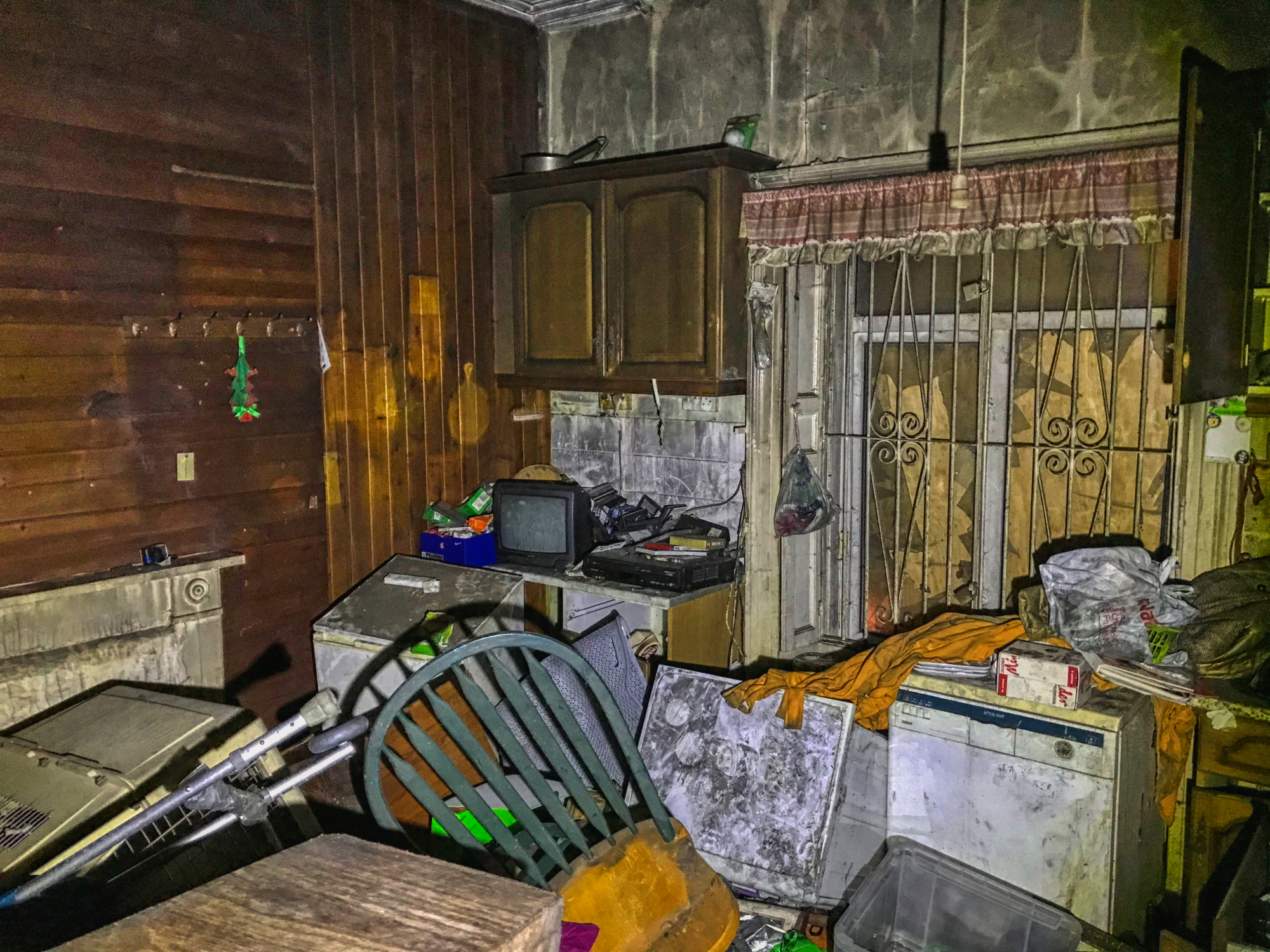 It was a real struggle to climb over the stuff to see what was over there. I had to balance on a washing machine hoping it would not collapse.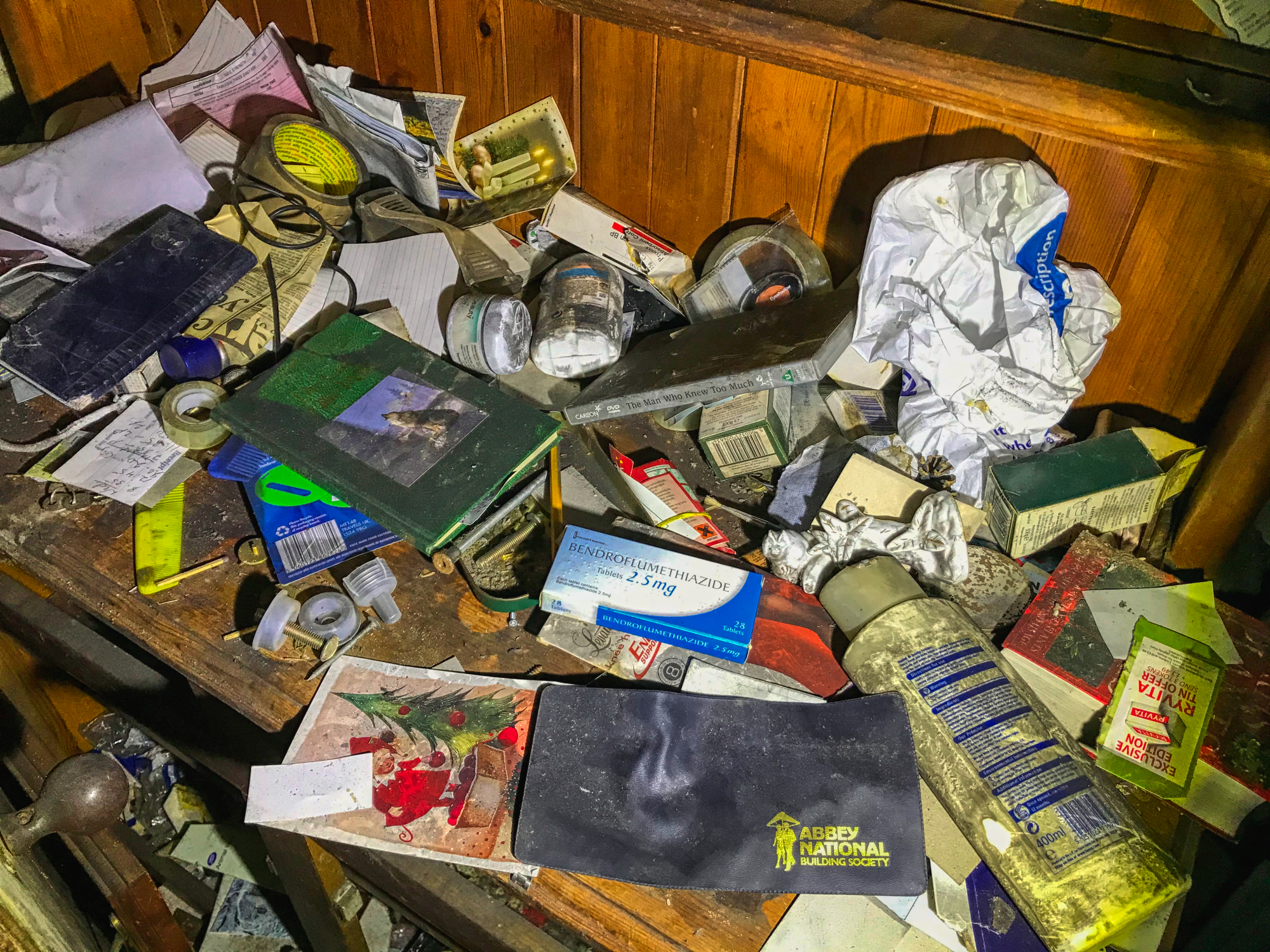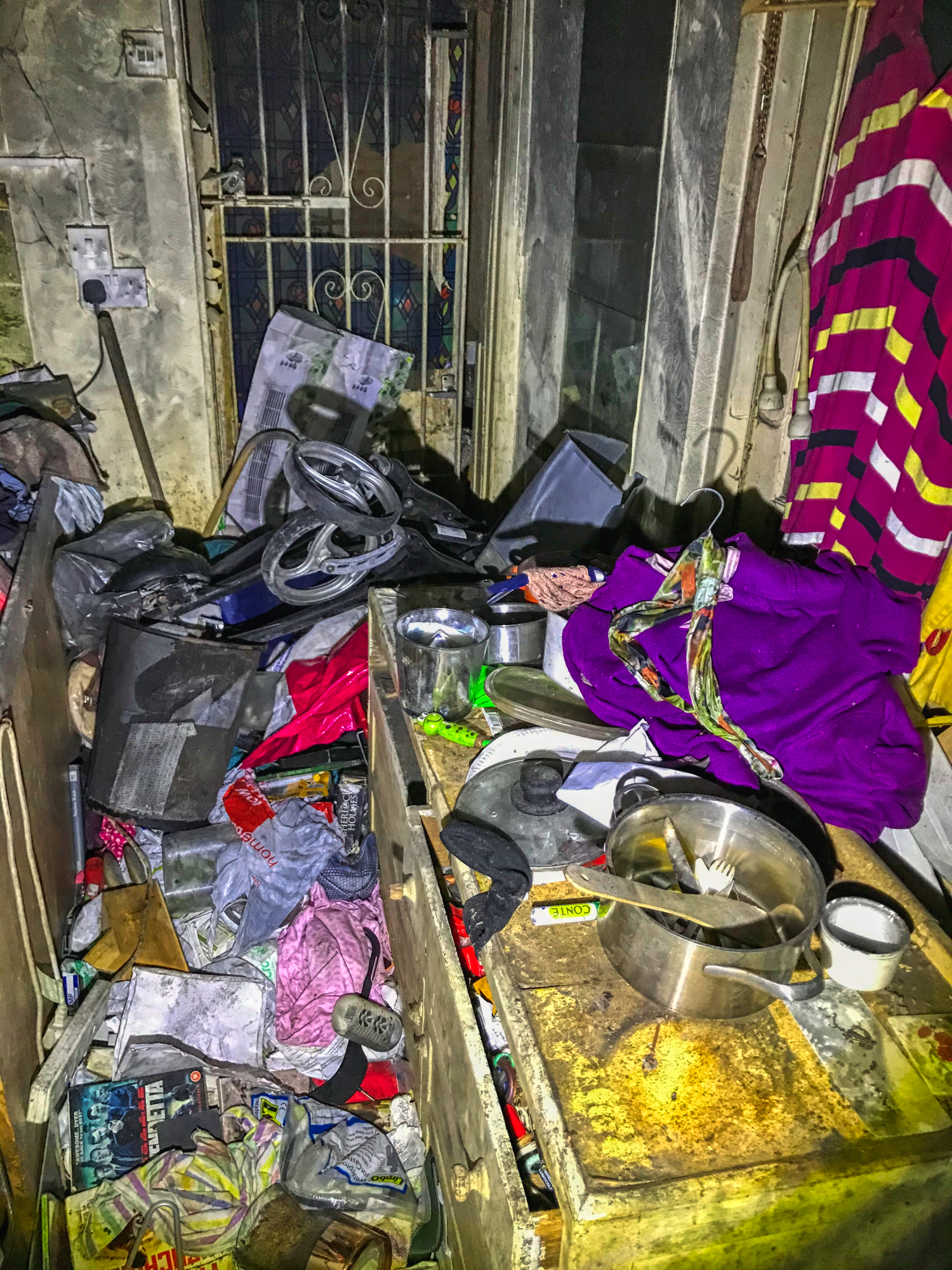 It looks like a hoarder's house but is really a ransacked one.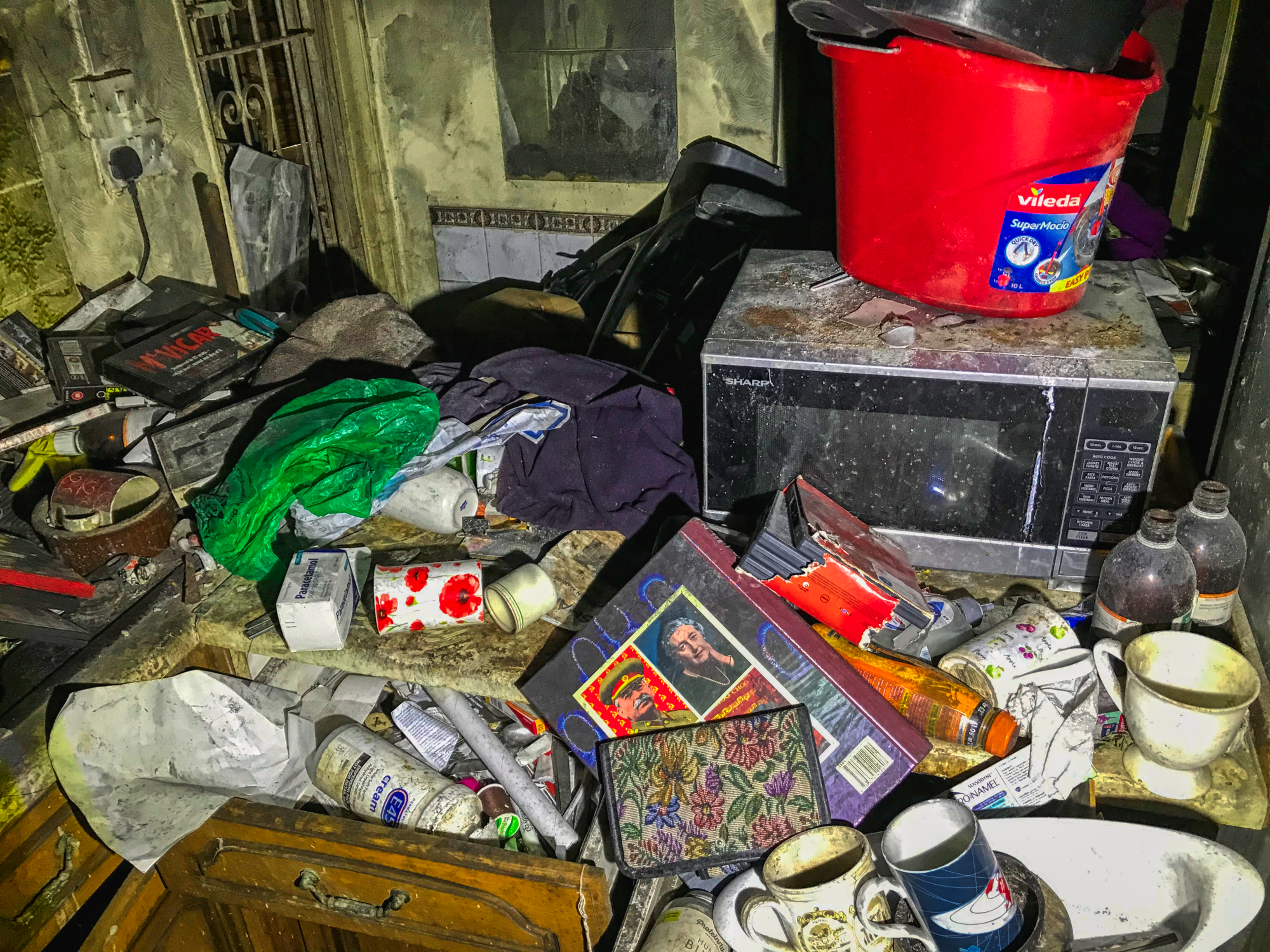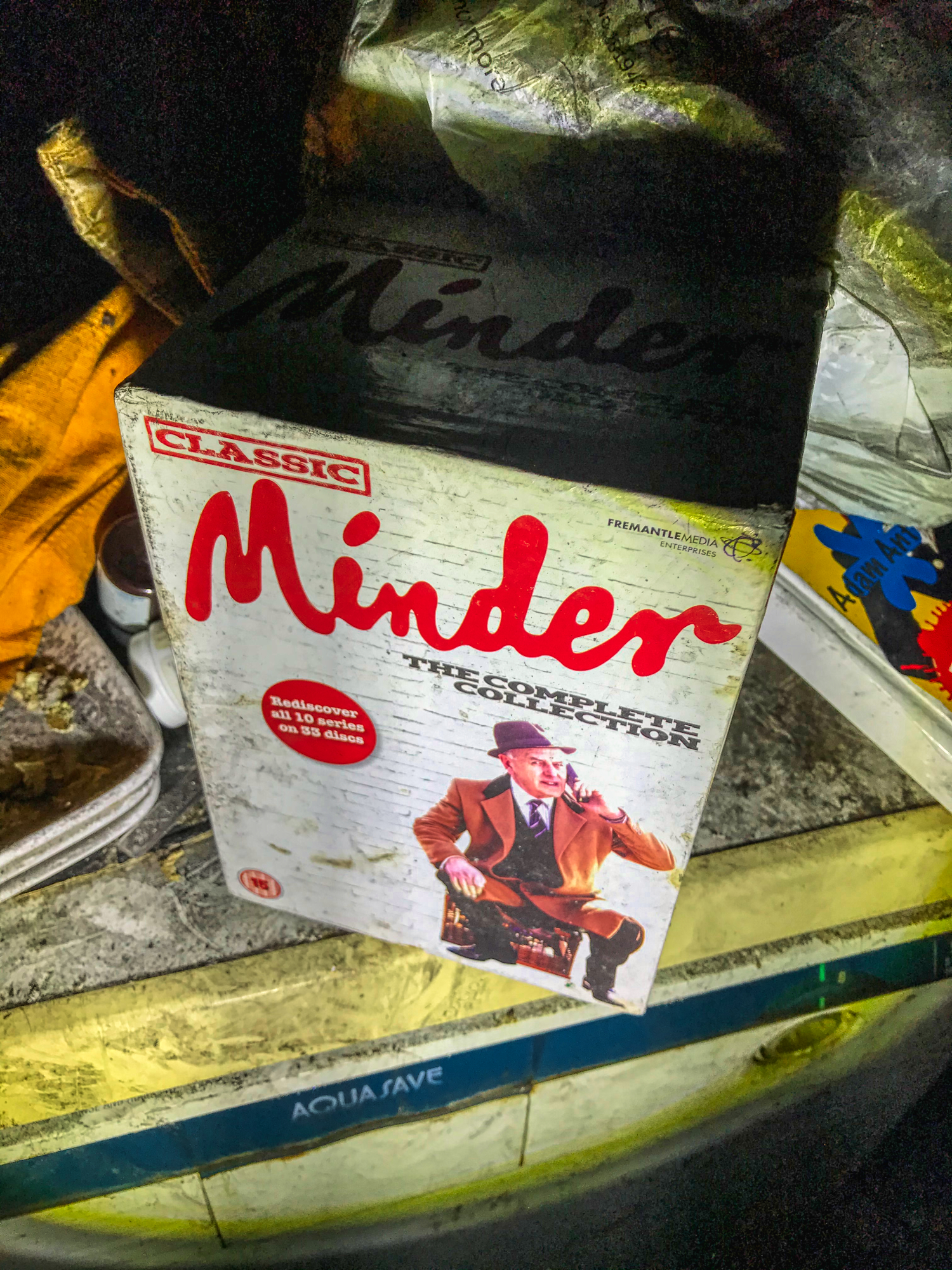 Mr. McKay likes his videos. I was coming across more and more as I looked.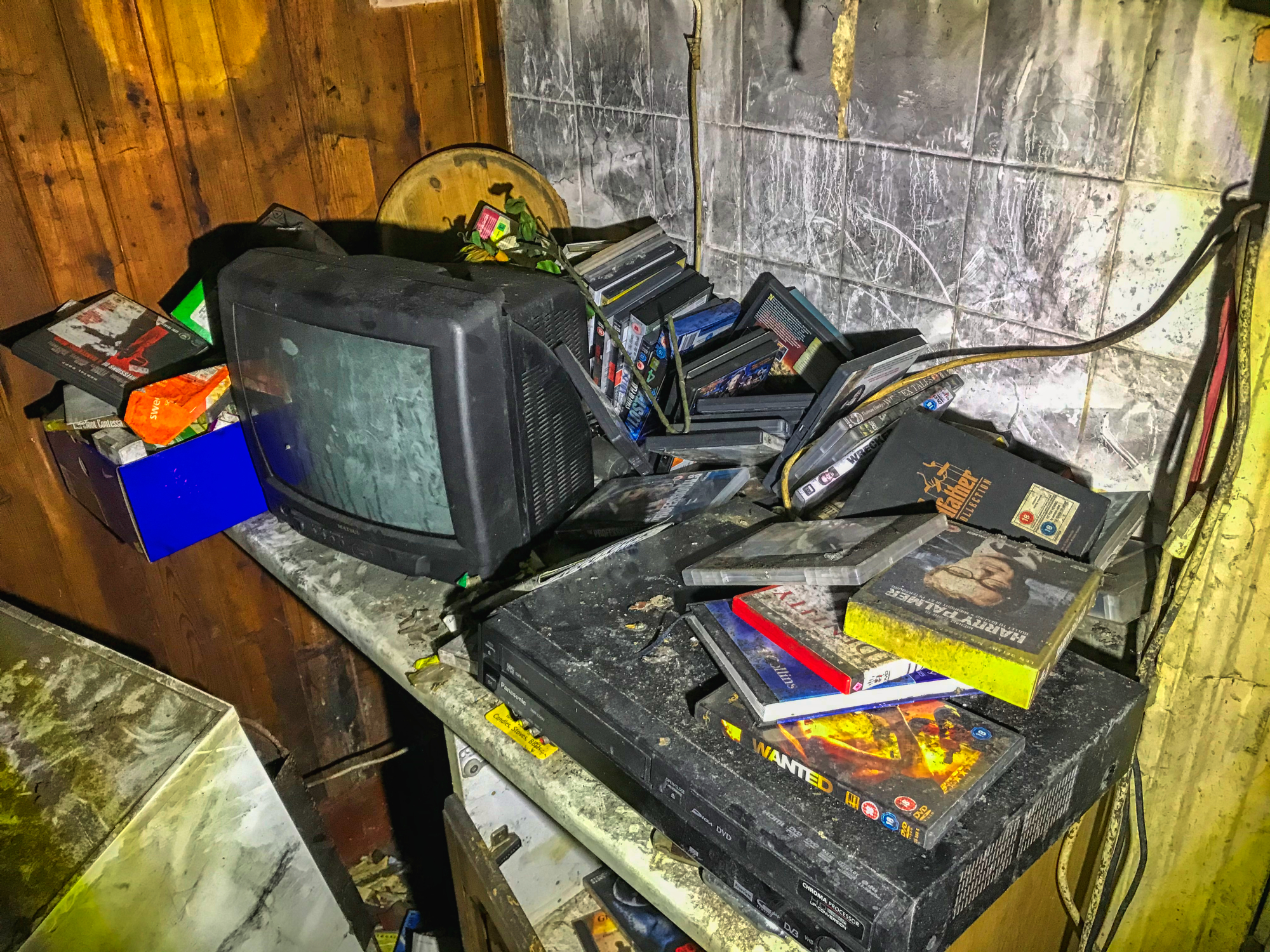 DVD's as well as VHS tapes. That's a crap TV to watch them on though.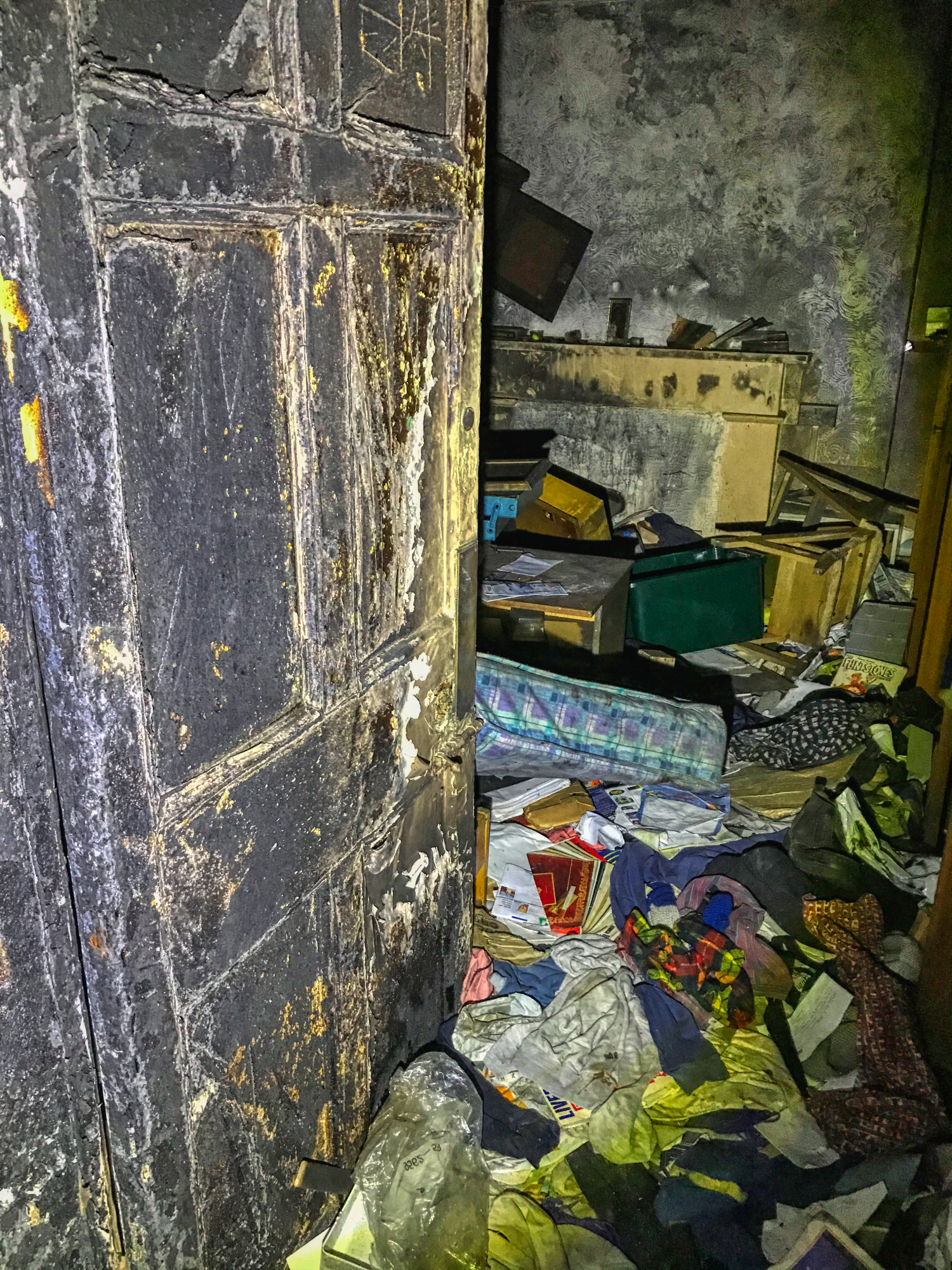 Had all this stuff been moved into the burnt room after? It didn't make sense.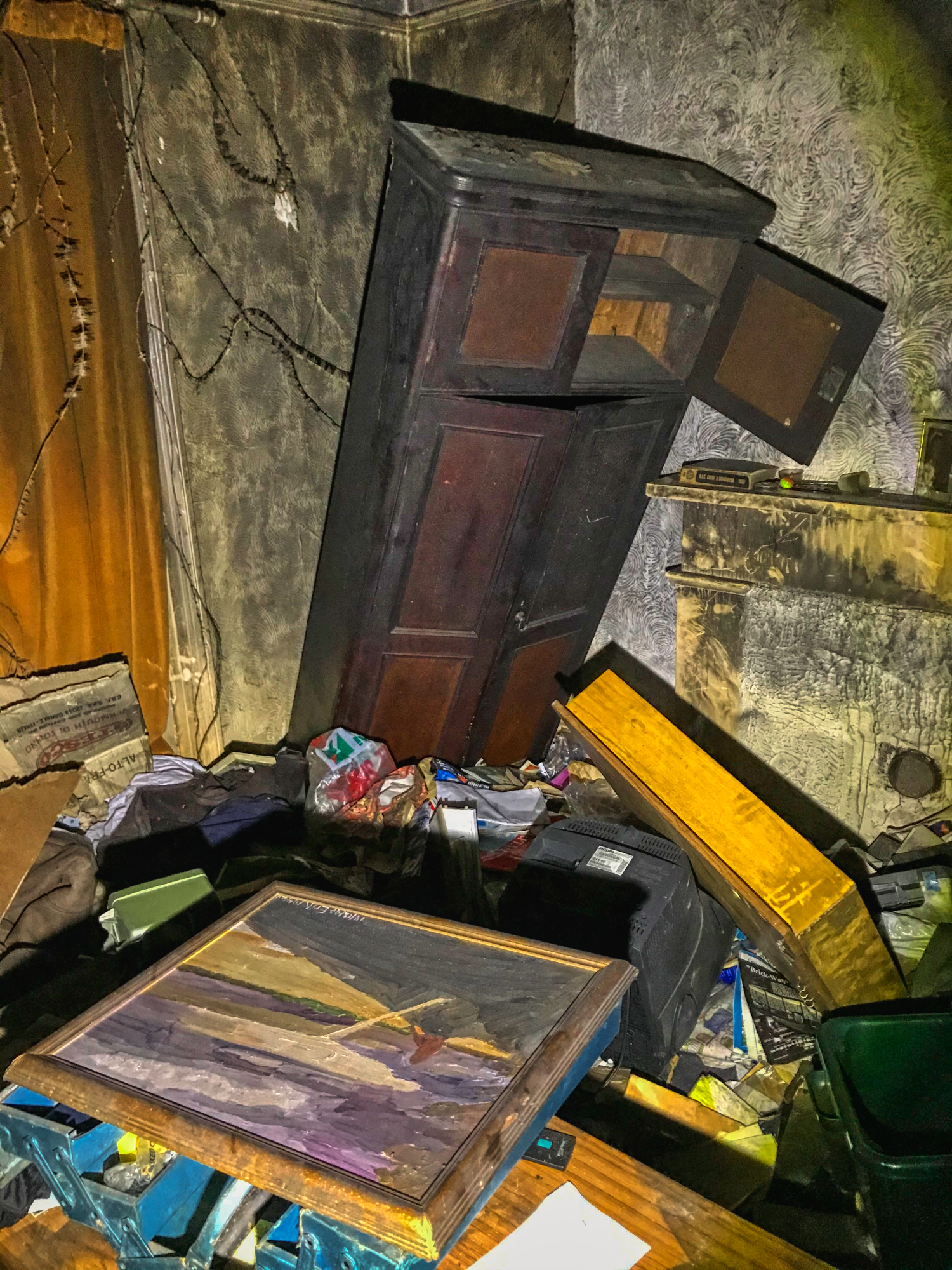 That is an impressive stance the wardrobe is taking.... 'Come any closer you bastards and I WILL crush you!.'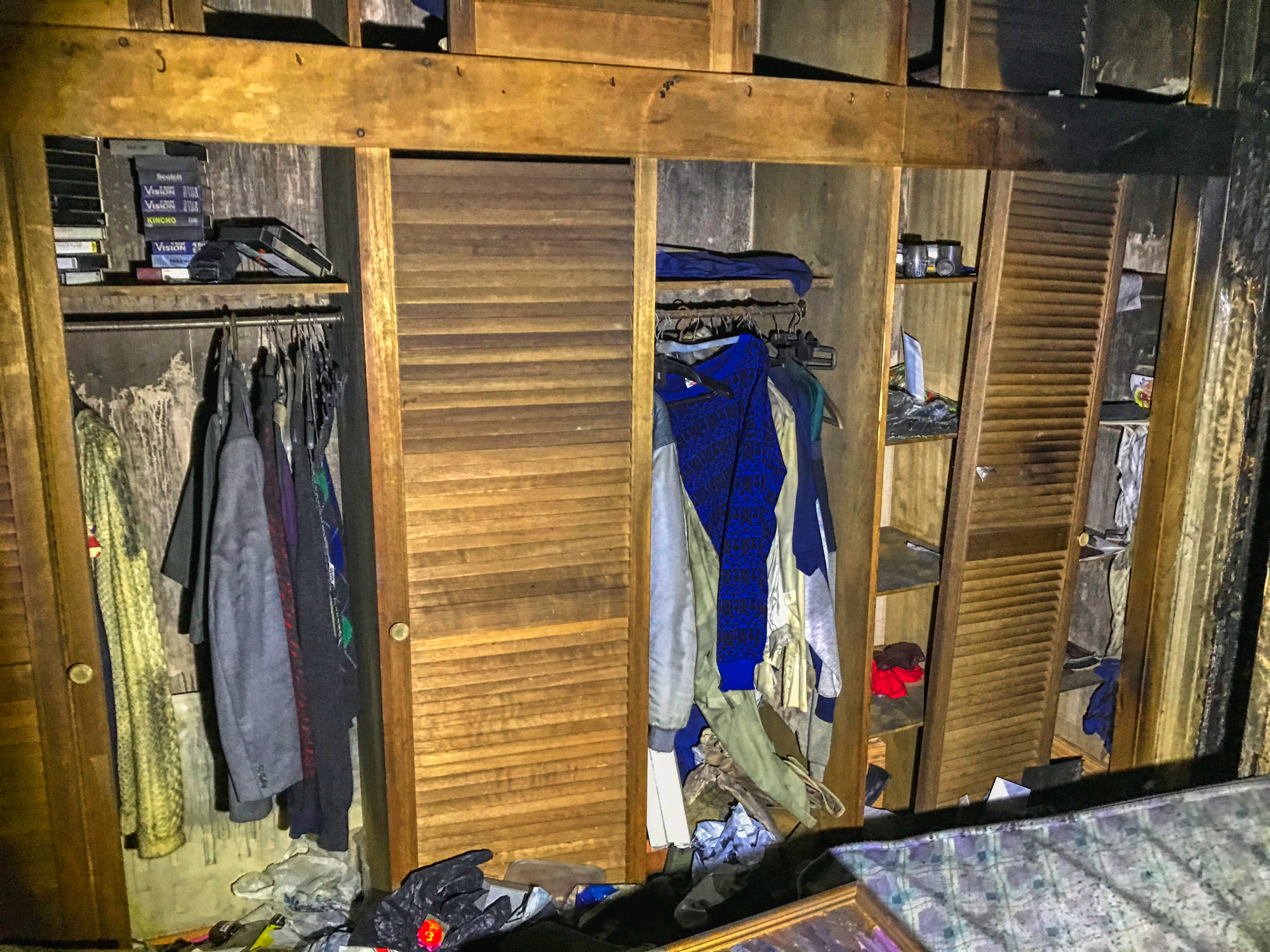 Some video copies are in the wardobe. He didn't just buy originals.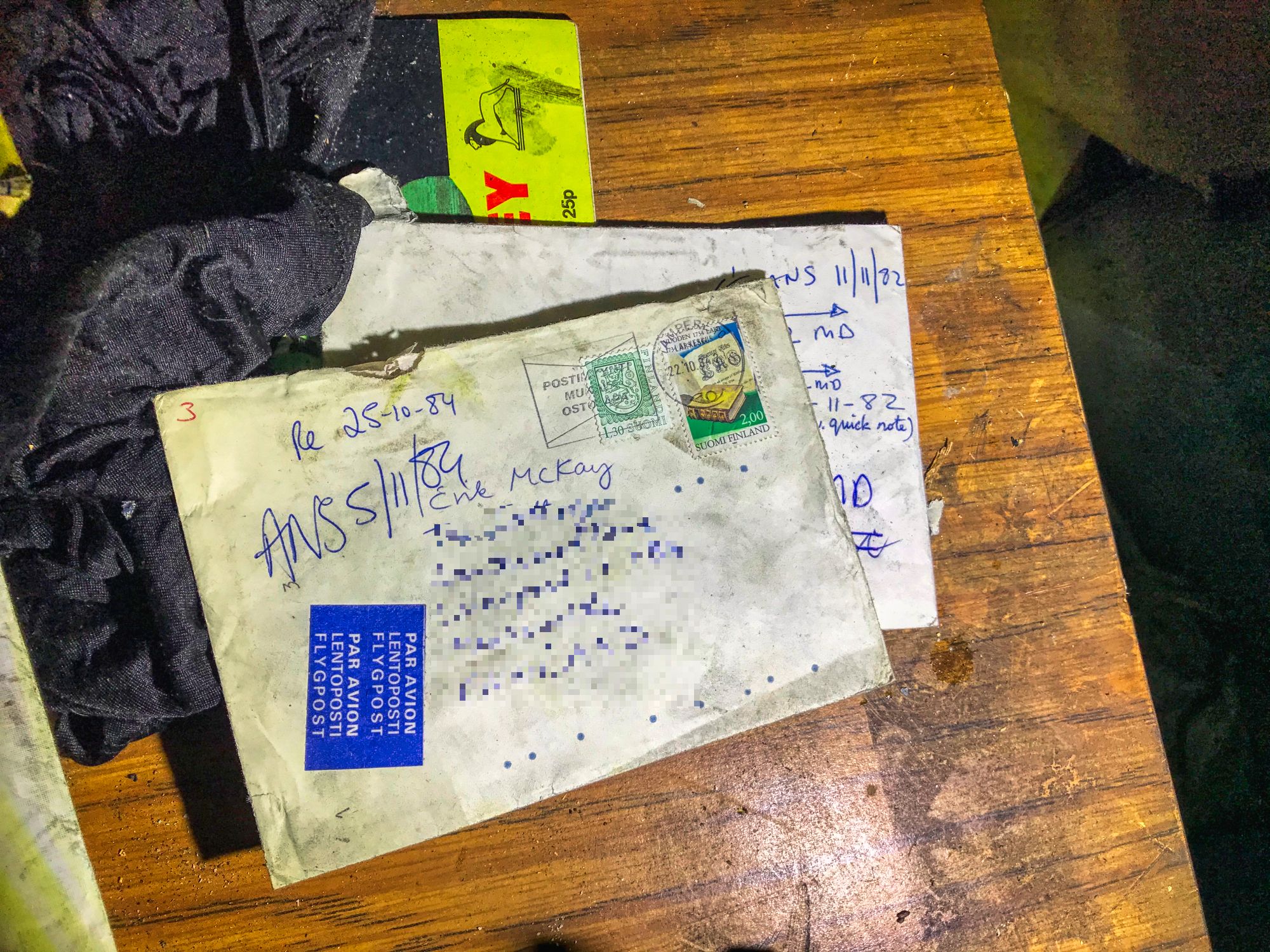 A letter from Finland for Erik; so there is a connection. I should have read it.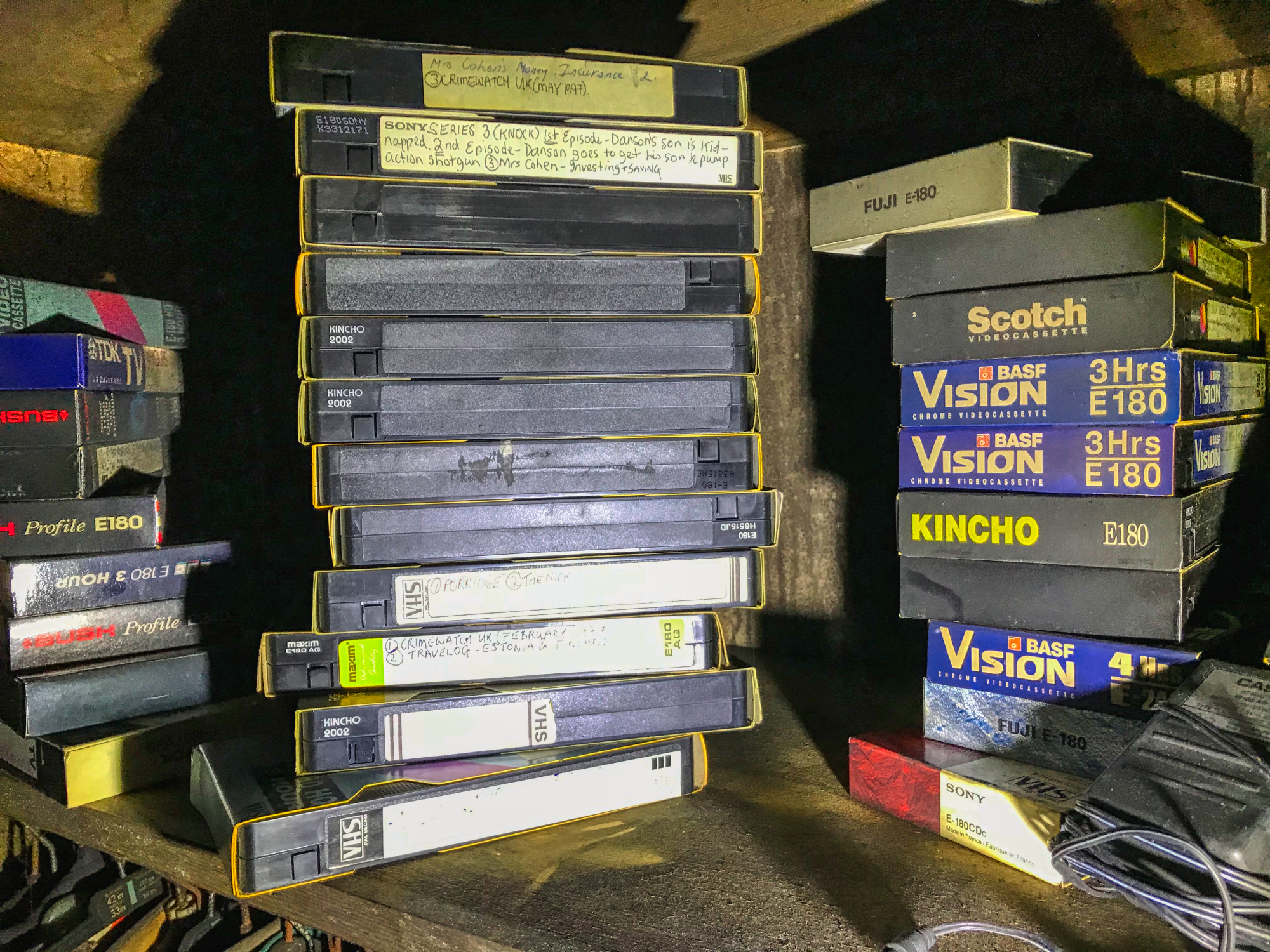 One of them is ripping off TV shows. Well, what a rogue. I never ever did that, honest.
It must have been an inferno. I wonder if this is the reason it has been abandoned.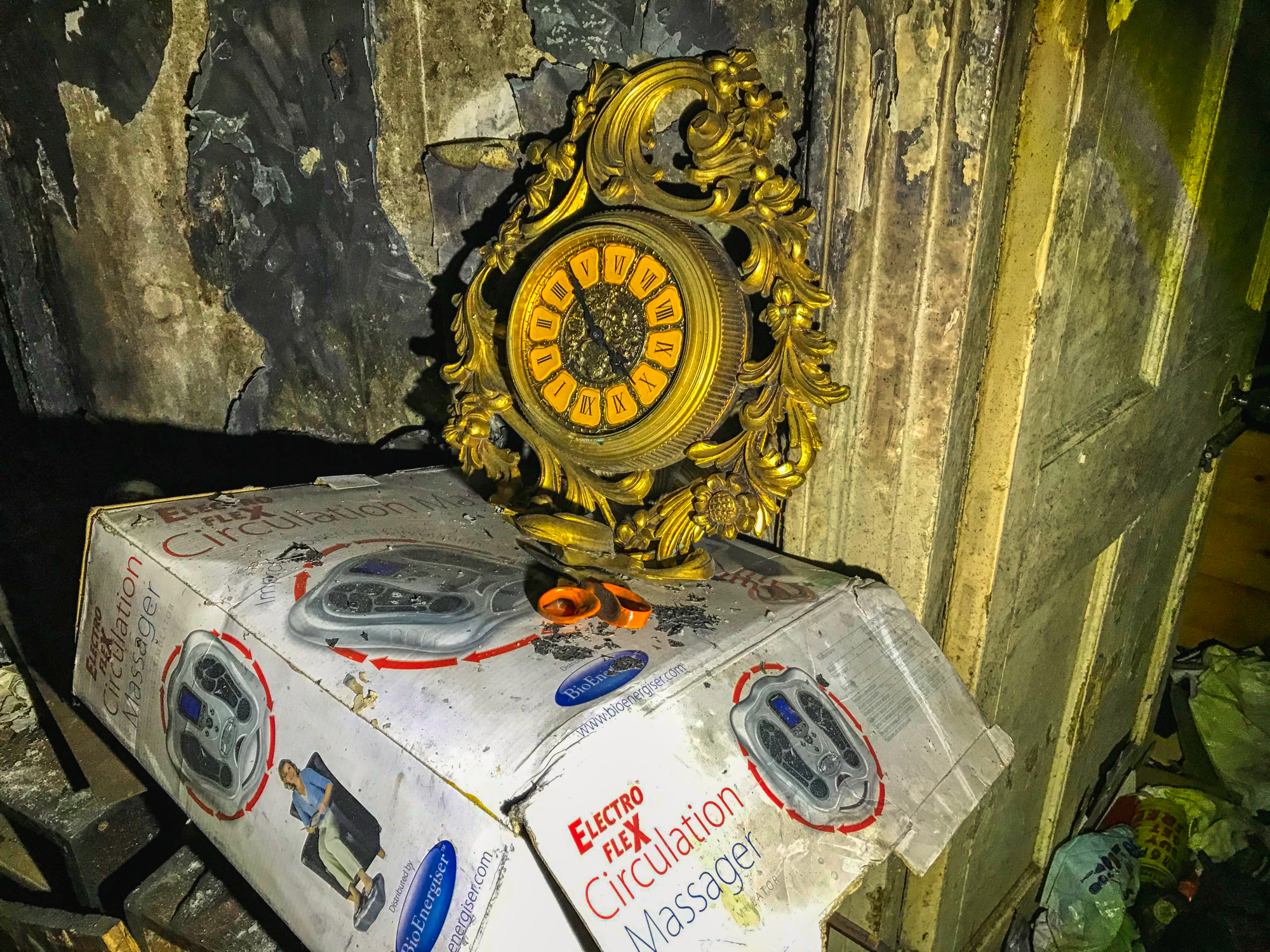 So much left behind; It might stink of smoke but it likely still works.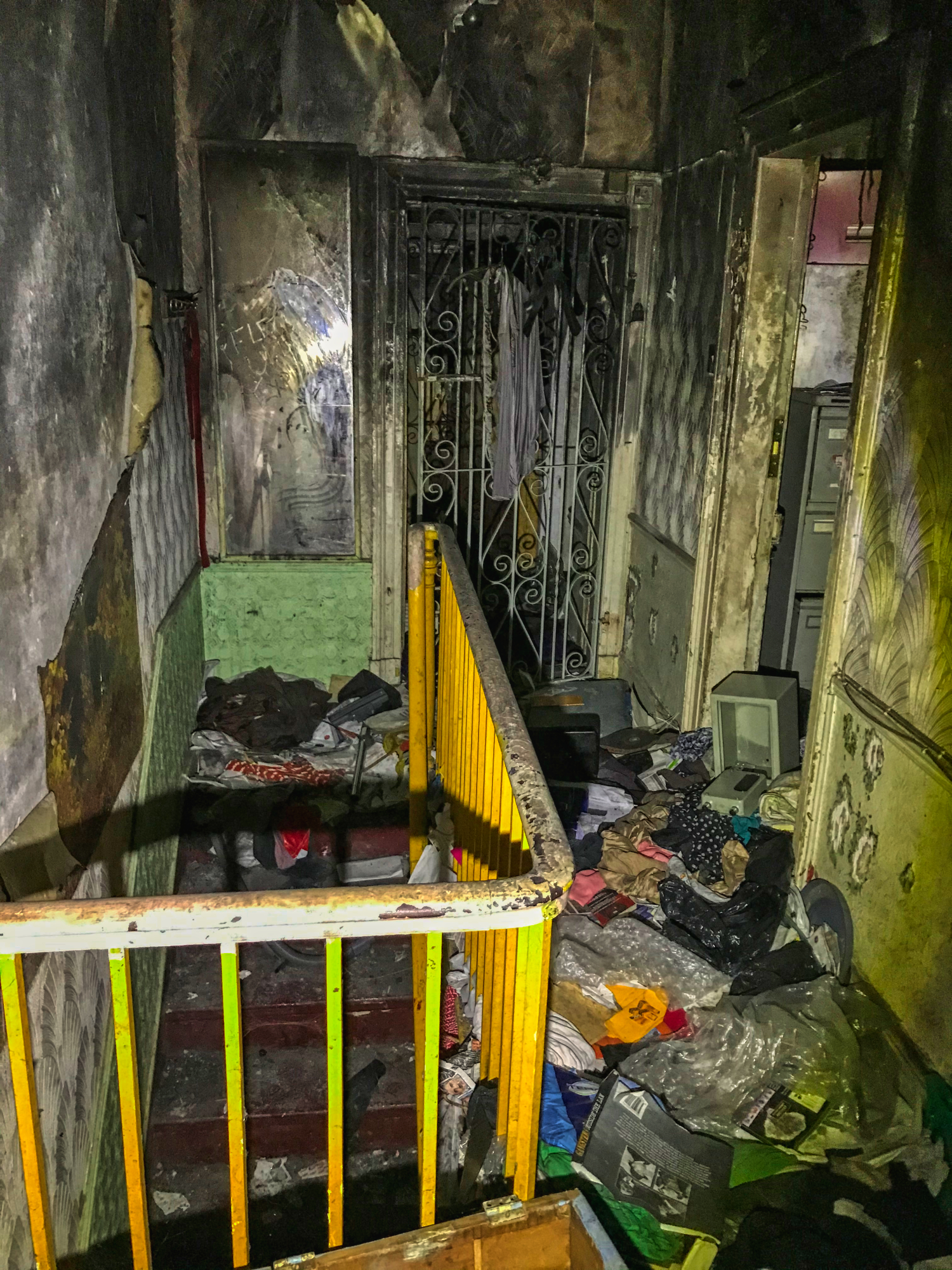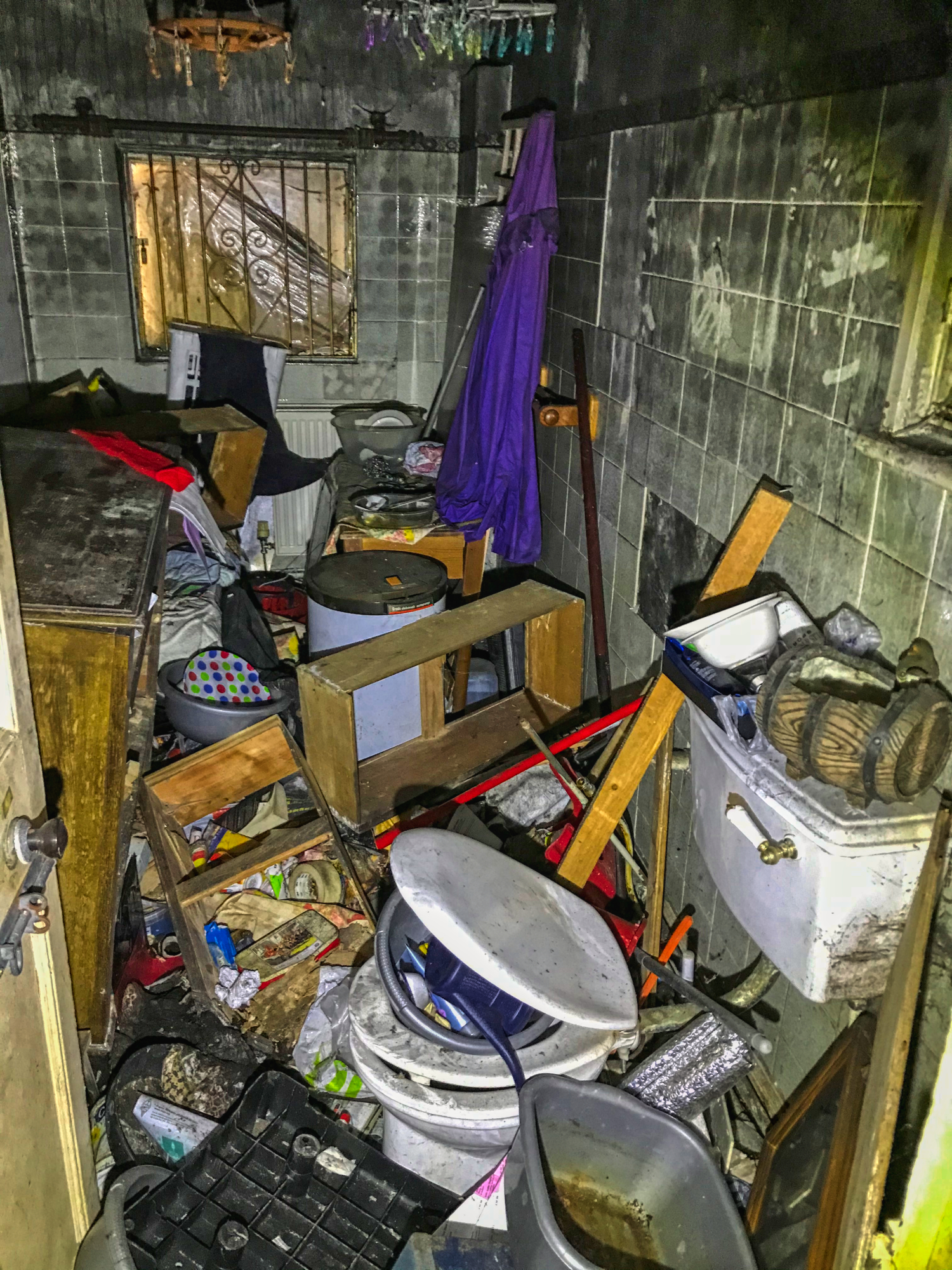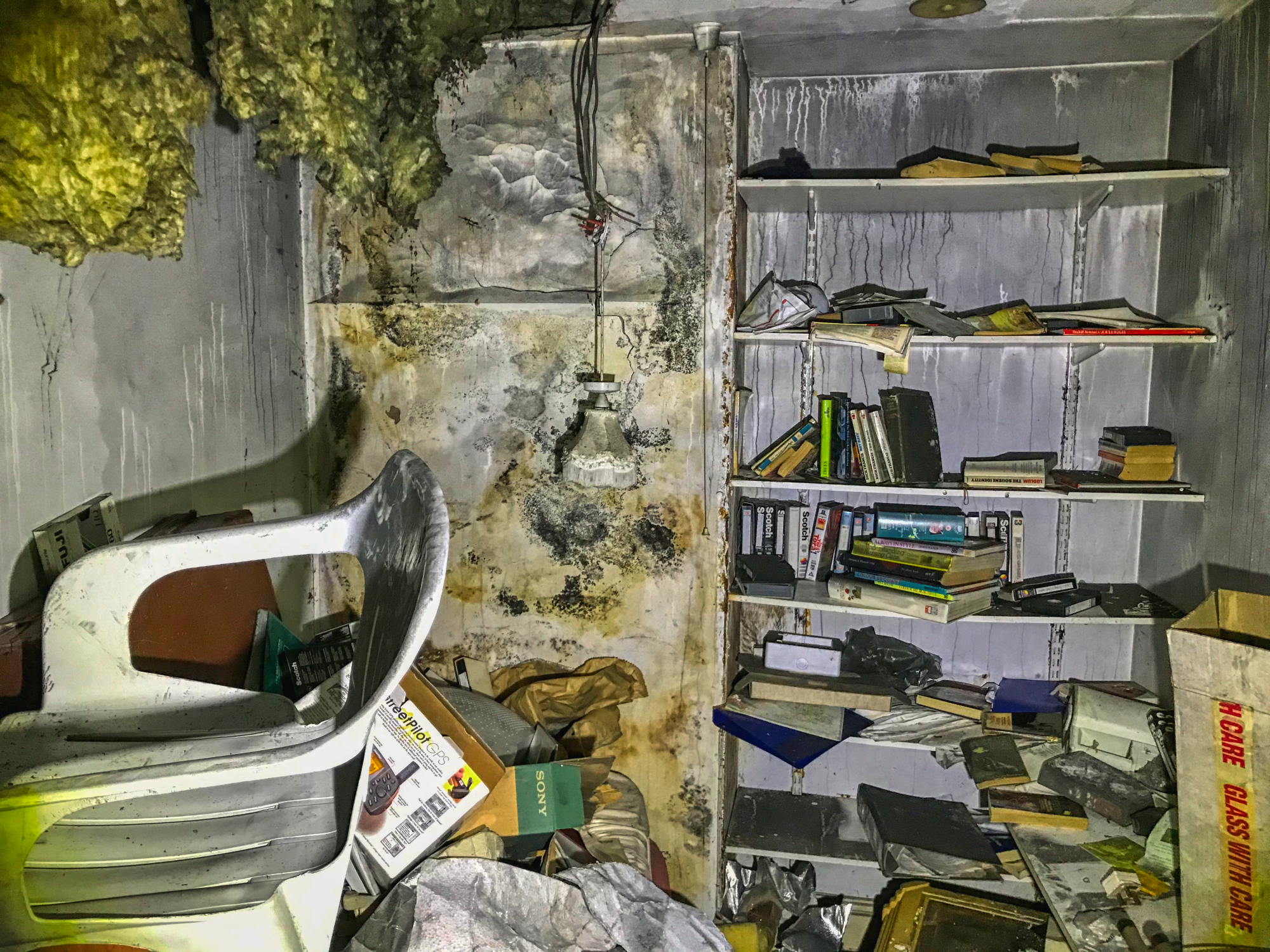 Getting in the bathroom was not easy. Piles of stuff were everywhere.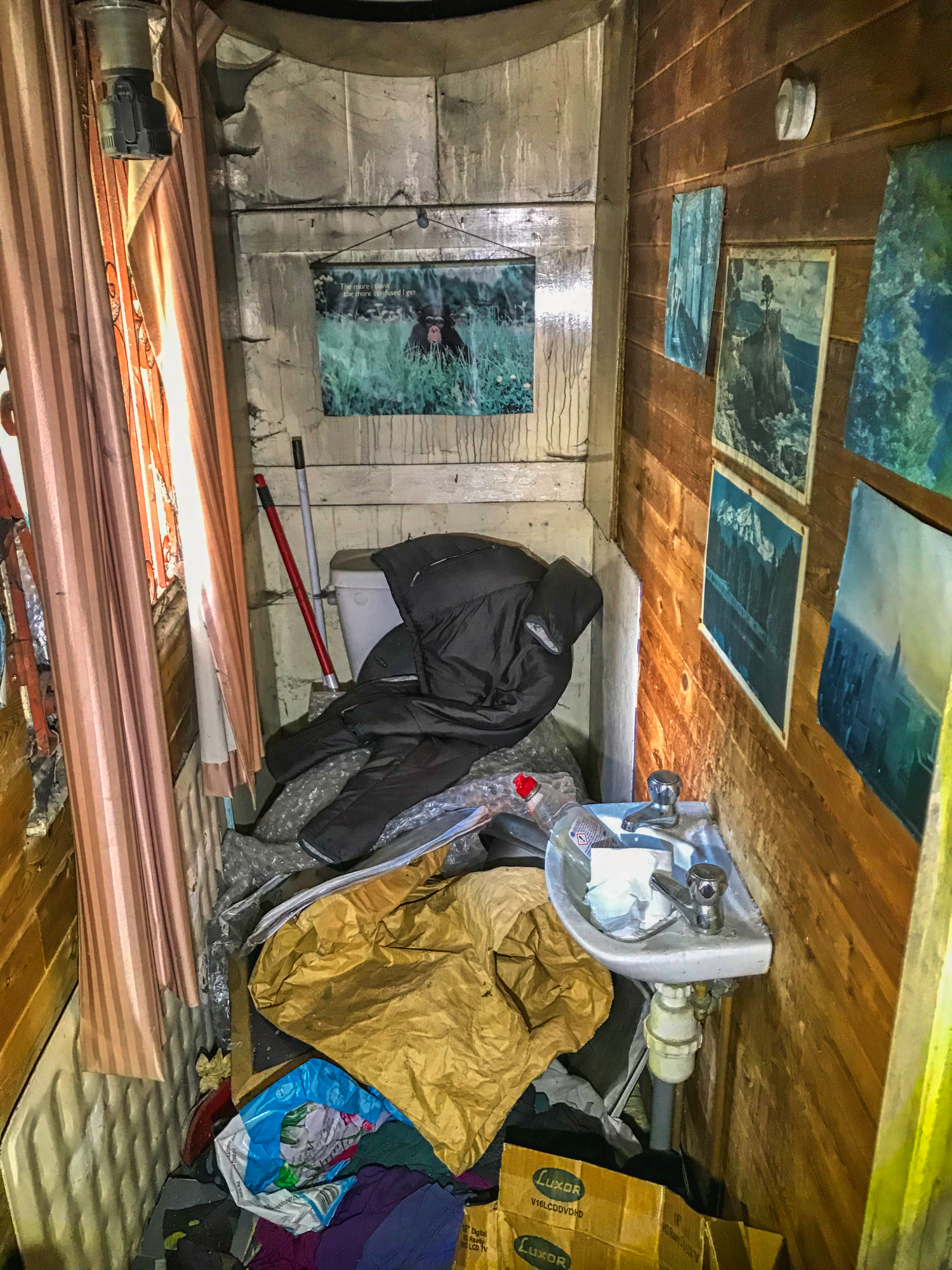 It might look like someone is on the shitter, but it's some kind of weird full-length jacket.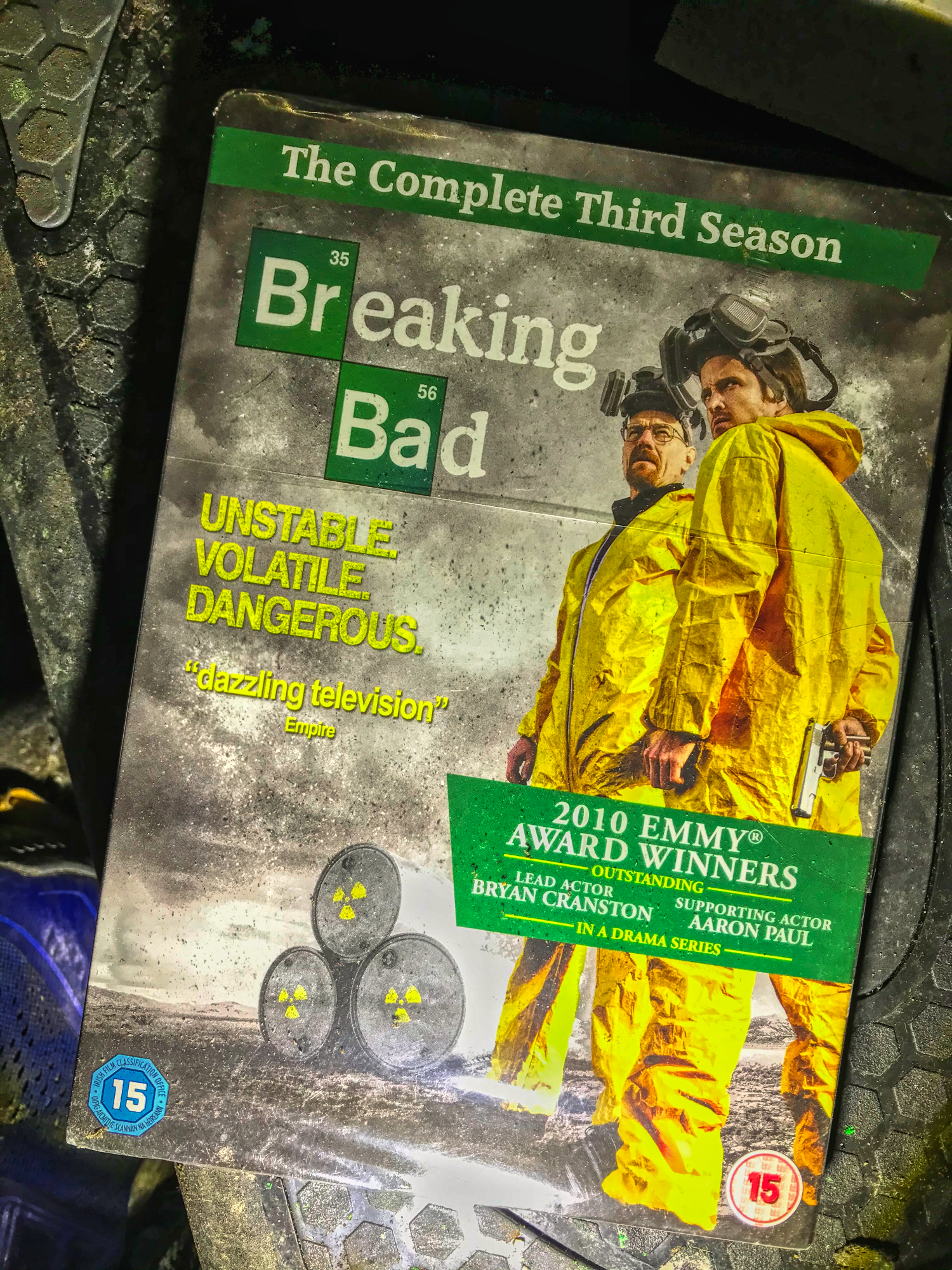 Breaking Bad, as well as being an awesome series is much newer than anything else I saw. Ten years ago all this happened?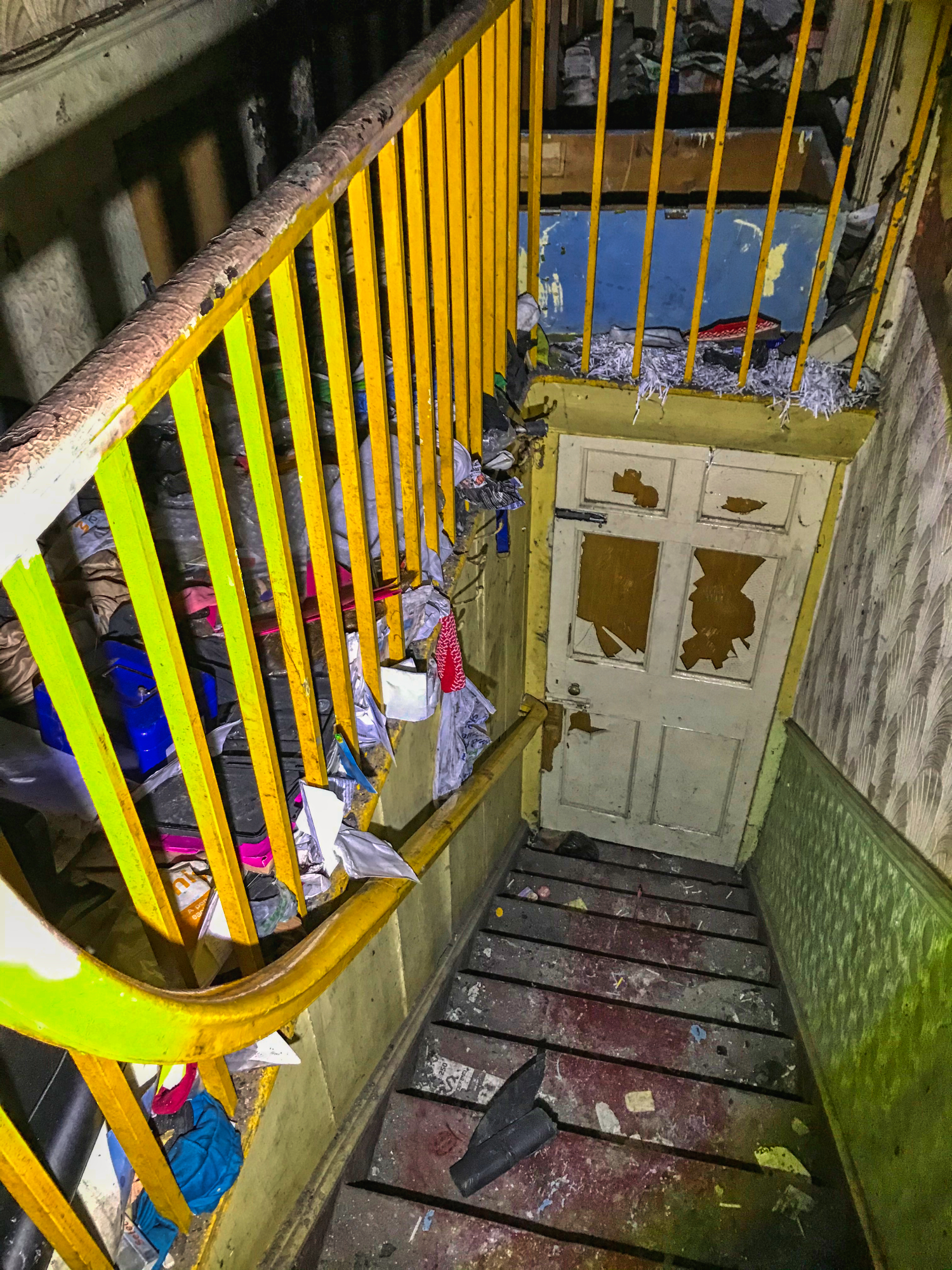 Doors with no handles have a bad habit of closing and making it hard for you to open them. It's good that there were two of us.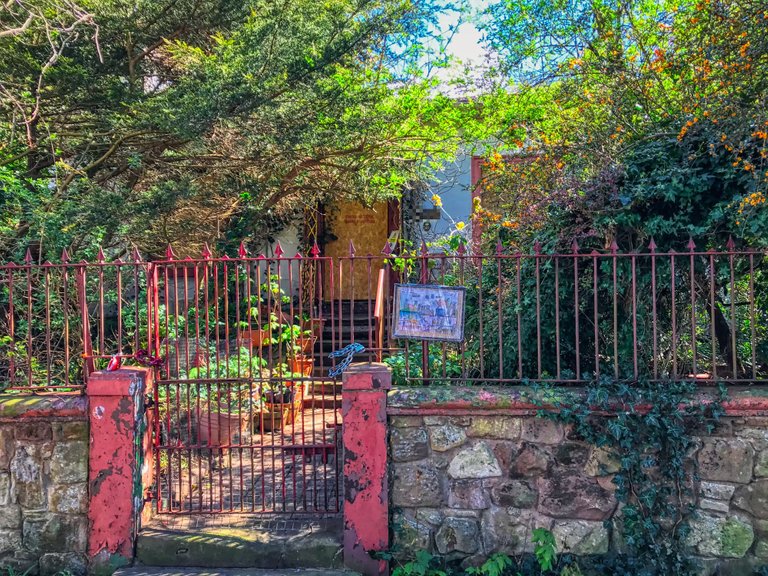 The Cursed Cottage was great and made our day. I wonder what became of Arthur McKay and his Finnish connected relative.
I can understand the name given to this property having seen the address. There is a connection, and one I can't reveal publicly else it would be up in cinders soon. There will be NO clues.

Do you like posting your Urbex content and photography for FREE on Facebook and YouTube? I like to get some form of reward for my work and every time I create I do just that. Take a look at The Urbex Community on HIVE.
If you want to keep creating for FREE then ignore what you are reading. If you want to be like me and gain something other than BUGGER ALL for your work then click here and learn about posting on the HIVE blockchain.


All my 'Tales' content is easy to find on my personal website:
'Tales of the Urban Explorer'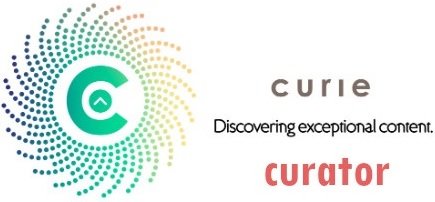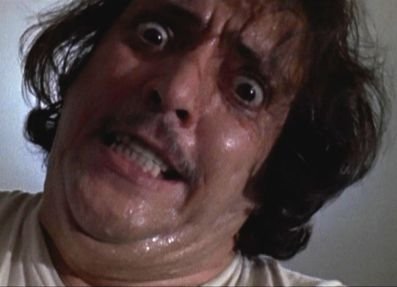 If you found this article so invigorating that you are now a positively googly-eyed, drooling lunatic with dripping saliva or even if you liked it just a bit, then please upvote, comment, rehive, engage me or all of these things.
---
---