Tales of the Urban Explorer: The Crescent
It was time to drive past 'The Crescent' again, just to see if we could now get in. After a tipoff to get there 'quickly'... it was added to our agenda.
One great thing about going back to an old fail is you know where to park. I did and hoped my car would still be there on return, as it's not the most affluent of areas.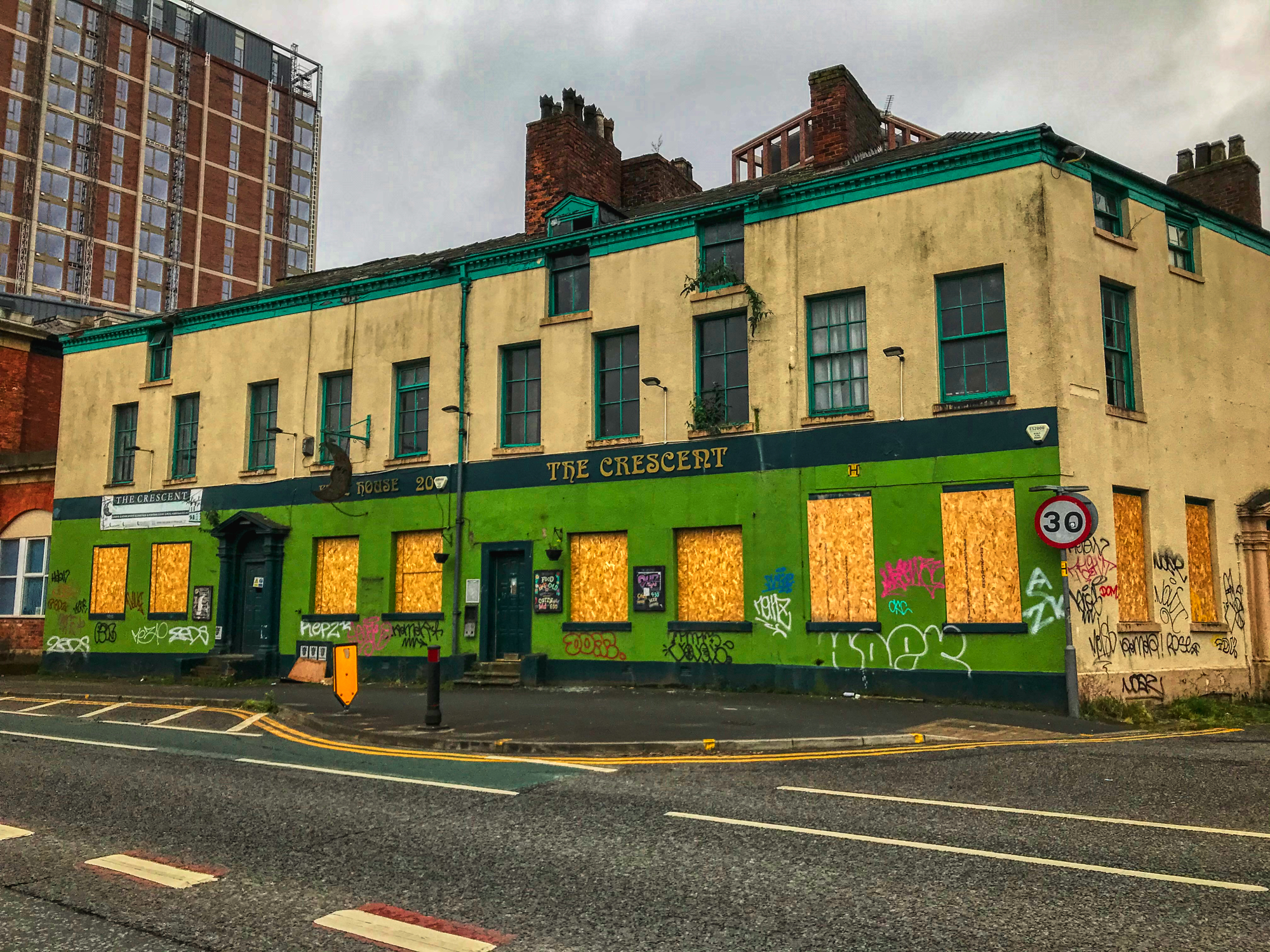 "We're in mate", @dizzydiscovery whispered over to me after seeing a huge hole in the back door. That familiar feeling of exhilaration raced over me, and now it was a question of getting in there without anyone seeing.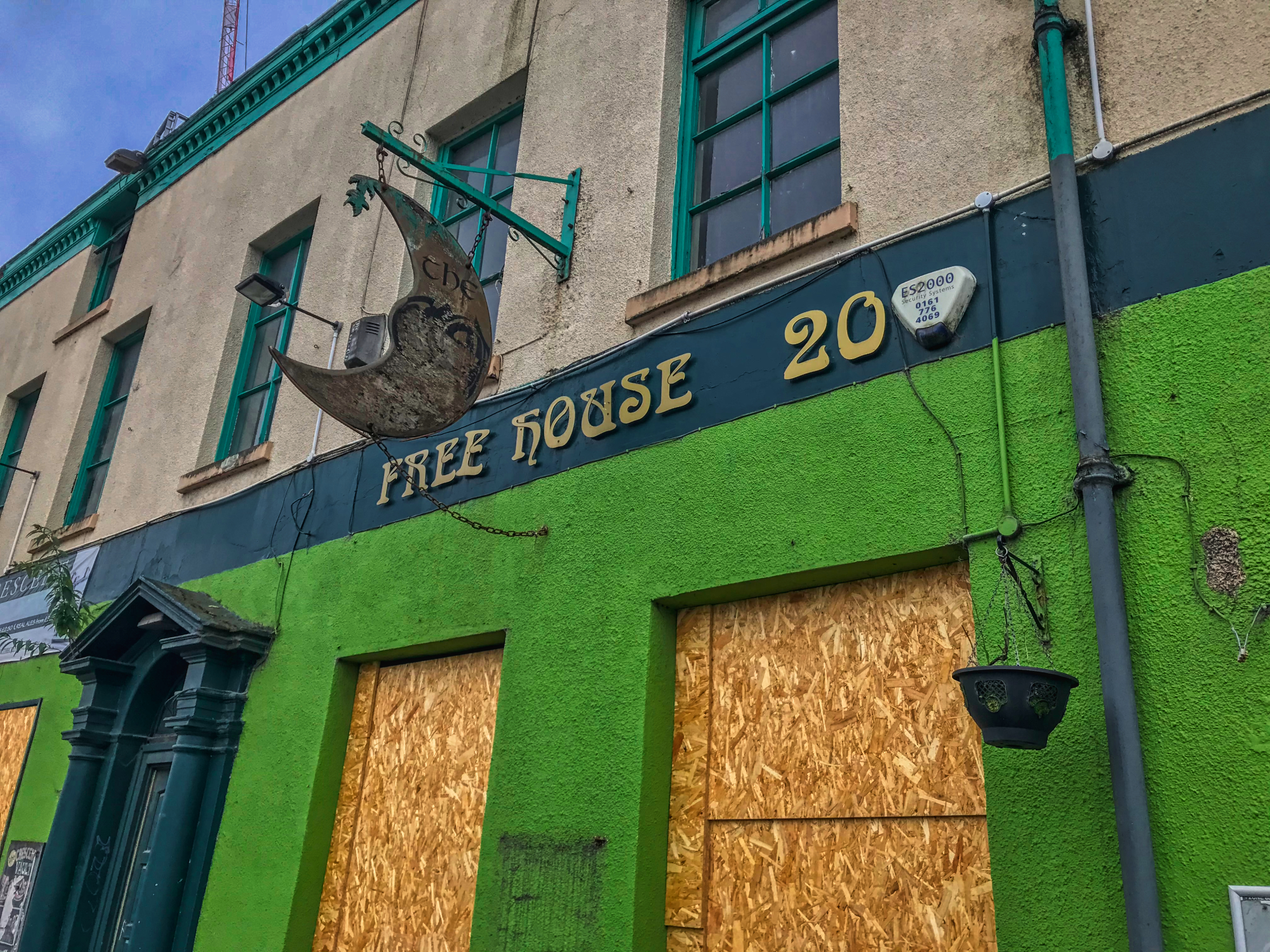 We were in... and this is a pub so where was the bar?
Originally opened as a tavern known as 'The Red Dragon', Salford pub The Crescent is one of the most historic public houses in Greater Manchester.
Dating back to the 1860s, the pub is supposedly the haunt where Karl Marx and Friedrich Engels are believed to have drank together as they formulated the ideas of communism in the 19th century.
It was Grade 2 listed on 18th January 1980, and had featured in the Good Beer Guide since the mid-1990s.
In recent years, The Crescent hosted popular events such as quarterly beer festivals, a Monday night quiz, and a curry night on Wednesdays, as well as regular live music and an open mic night on Sundays.
It was unexpectedly sold in 2016 to Chinese investors for £325,000, who were interested in demolishing the historic pub and replacing it with a Chinese community centre. The pub closed its doors for good in August 2017. So far, no permission has been granted for demolition and the pub remains derelict. - Source
Karl Marx! I could feel the history ebbing into my skin. The things that must have been discussed over a pint in this very building.
I kind of feel sorry for those Chinese investors who probably were not aware of what Grade 2 listings mean and their implications.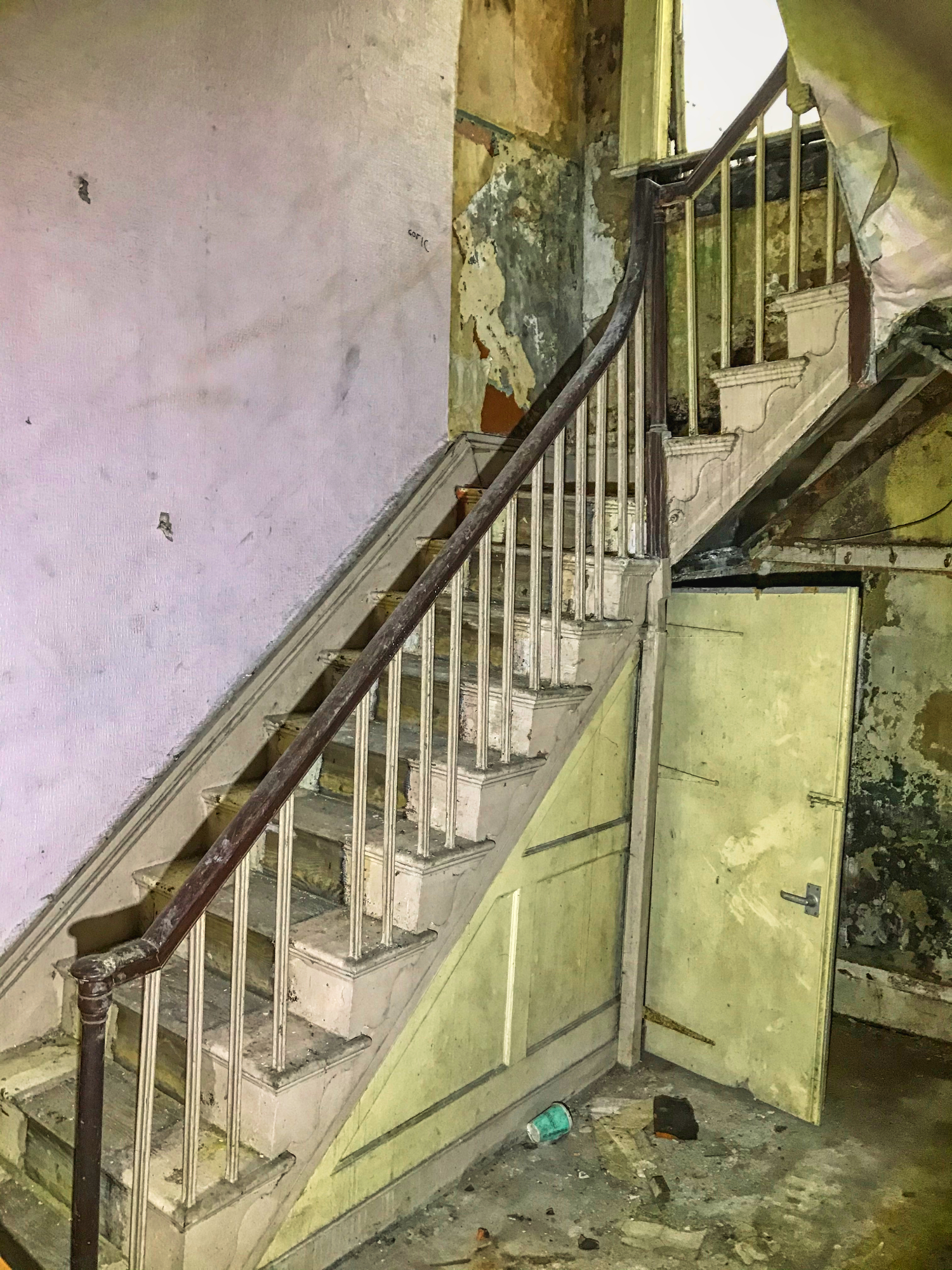 I could see some very dodgy stairs that looked like a good pull would make them disintegrate and a room full of bric-a-brac.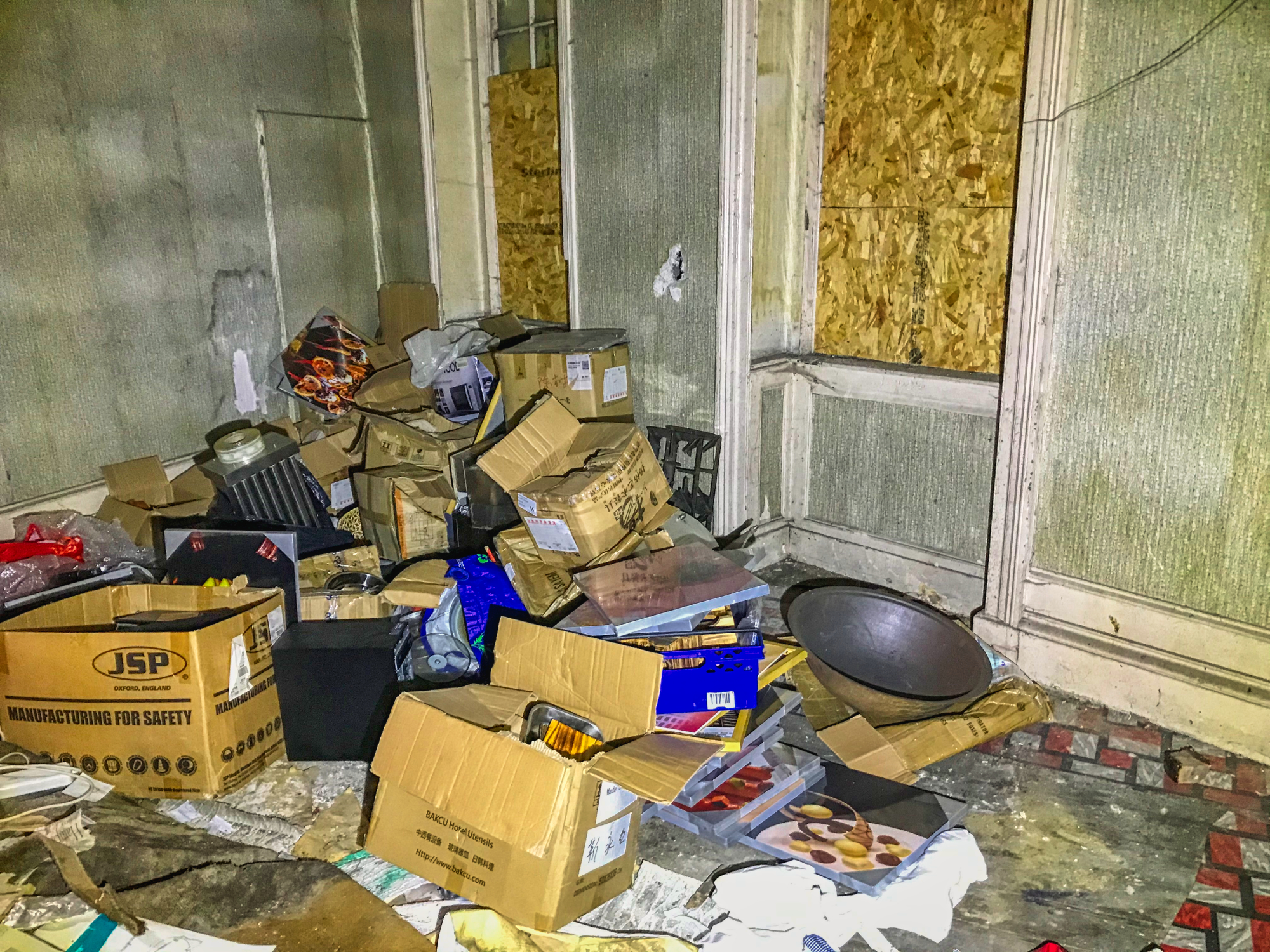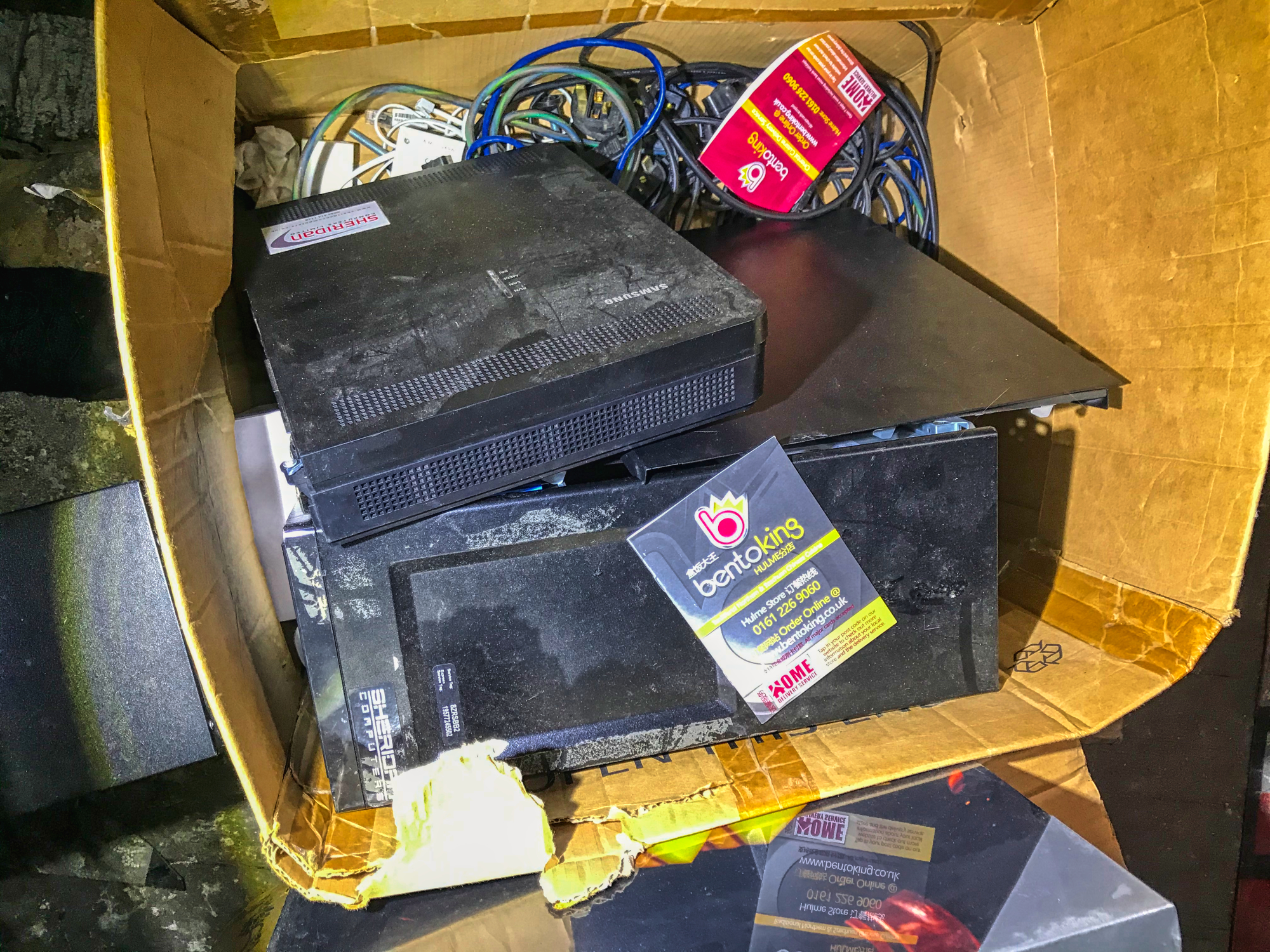 Being a natural rummager I needed to have a look. There was some old CCTV equipment and a bunch of what?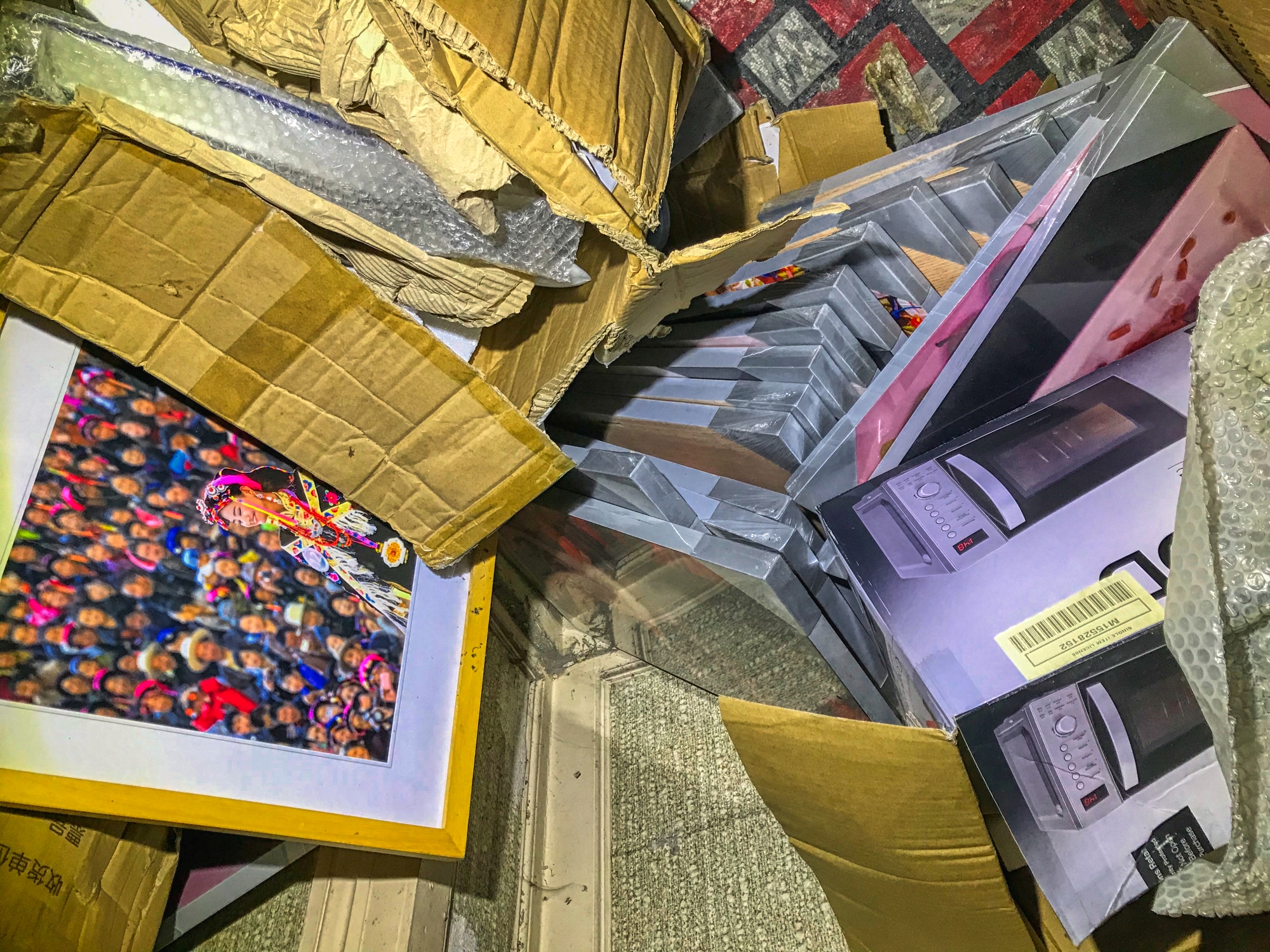 Is that an Indian woman winning a medal and a lot of copies of it?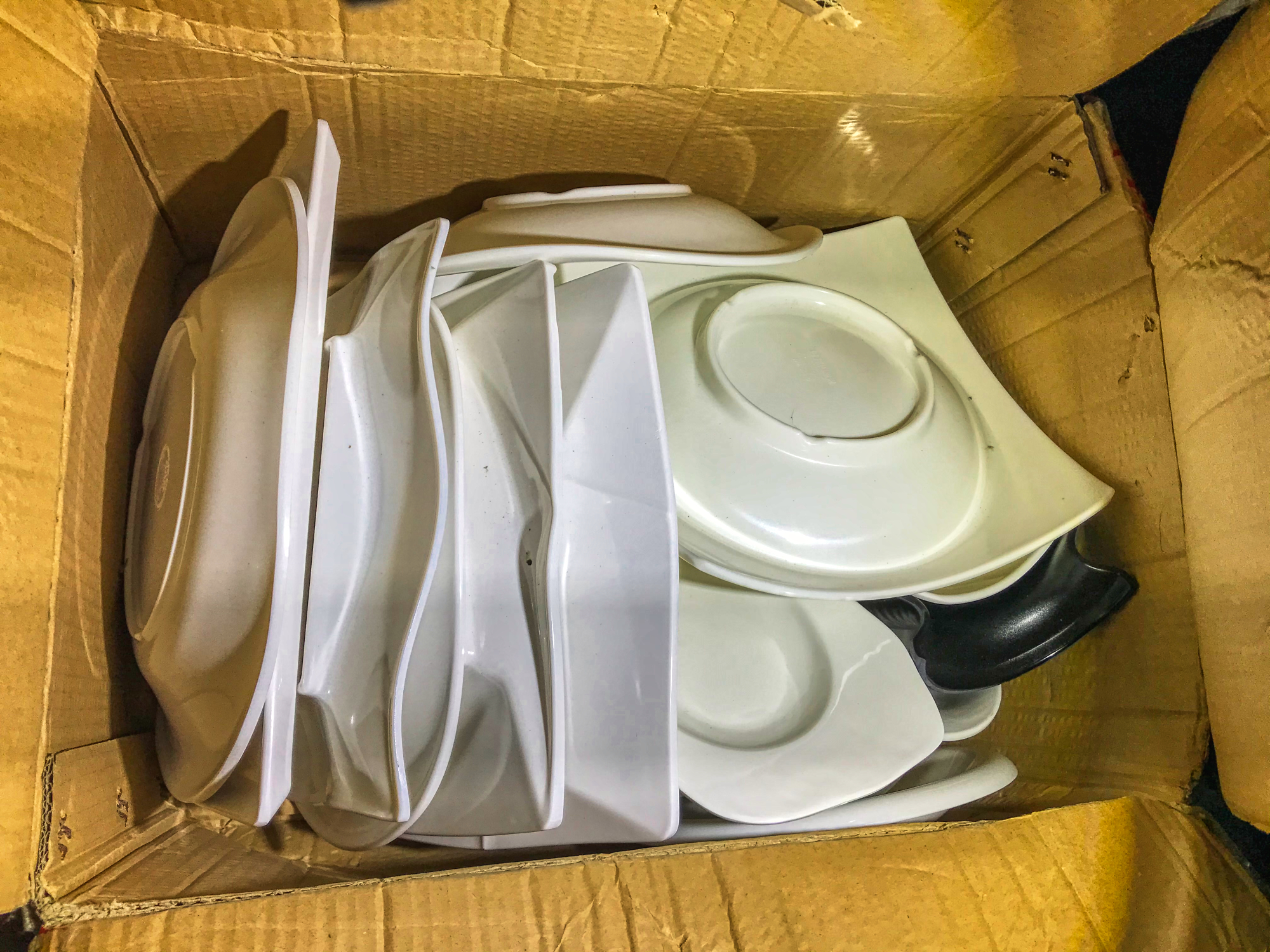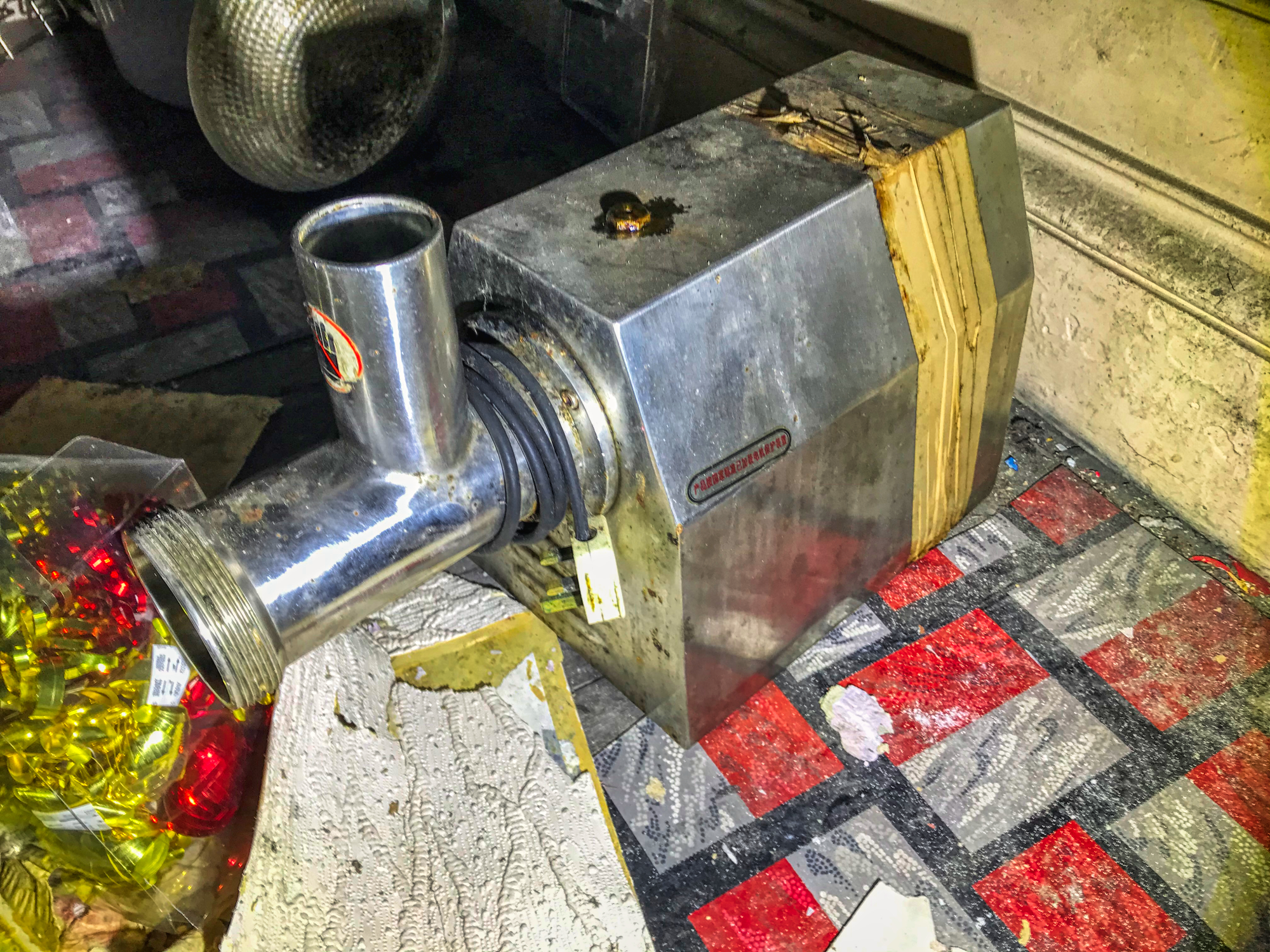 A boxful of saucers and a smoke machine; so is this the pub then?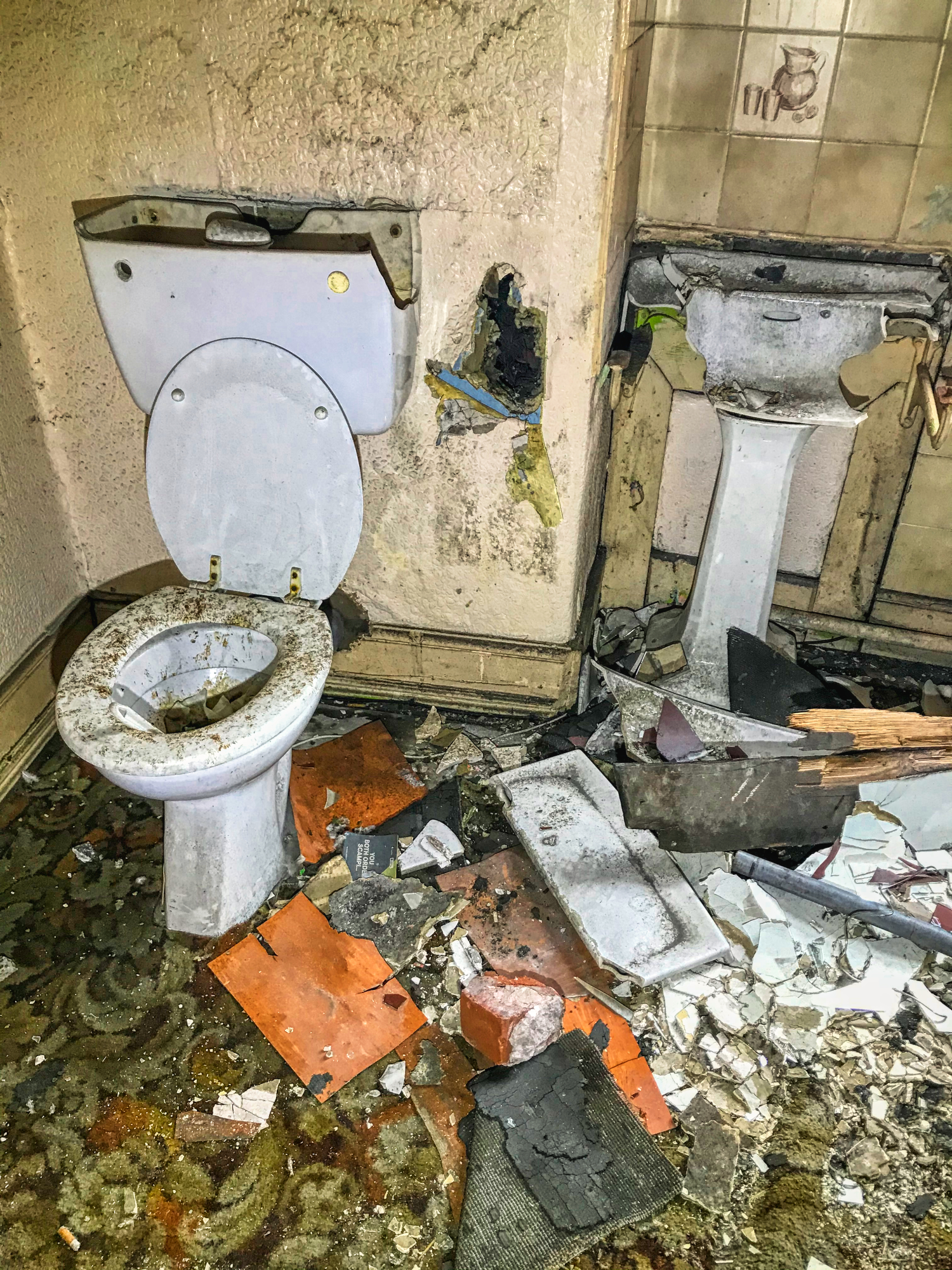 We climbed the dodgy stairs still wondering where the bar was, only to find a lovely toilet where someone had miss-aimed badly.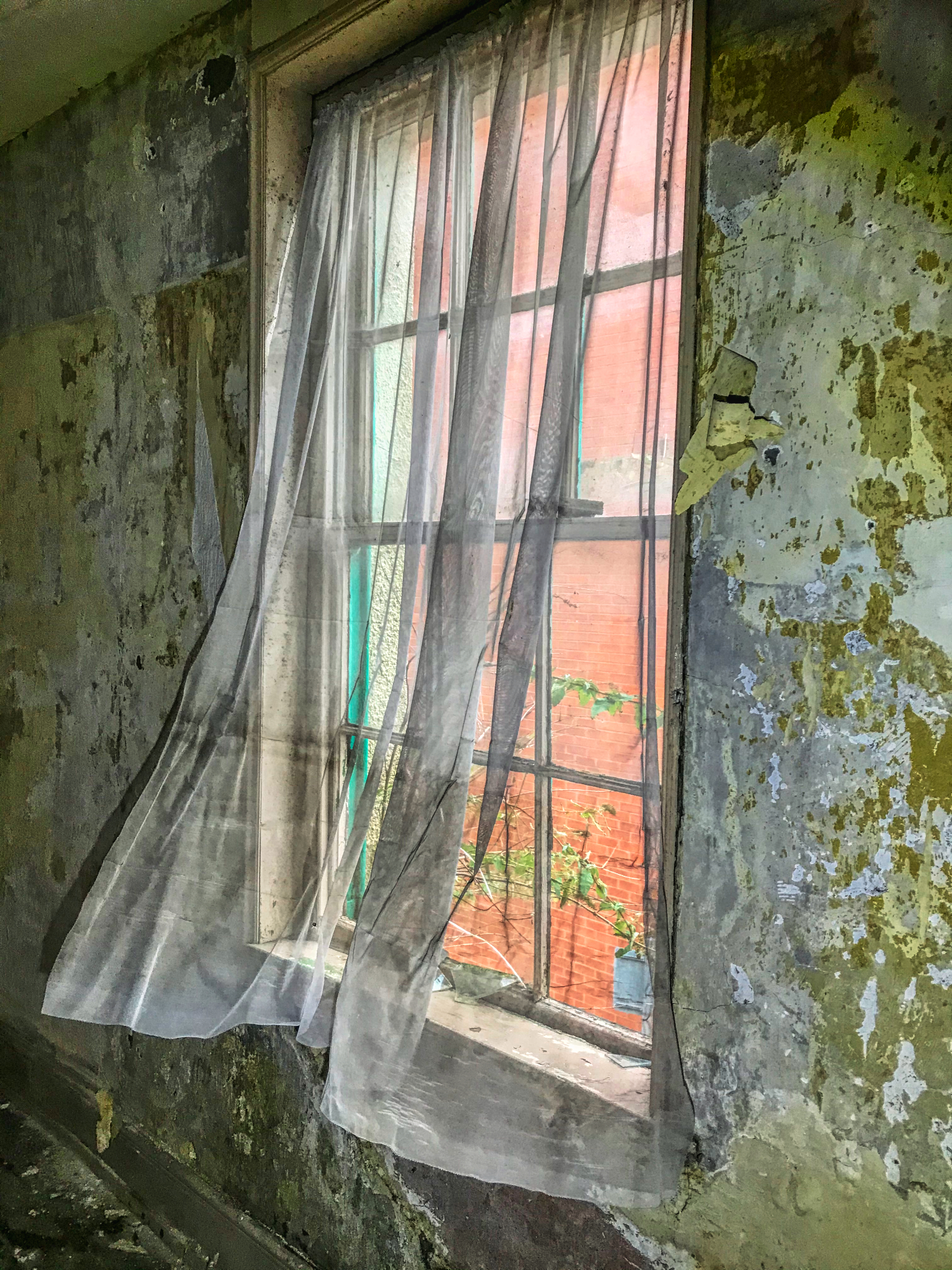 Seeing curtains waving around in the breeze means only one thing. No glass.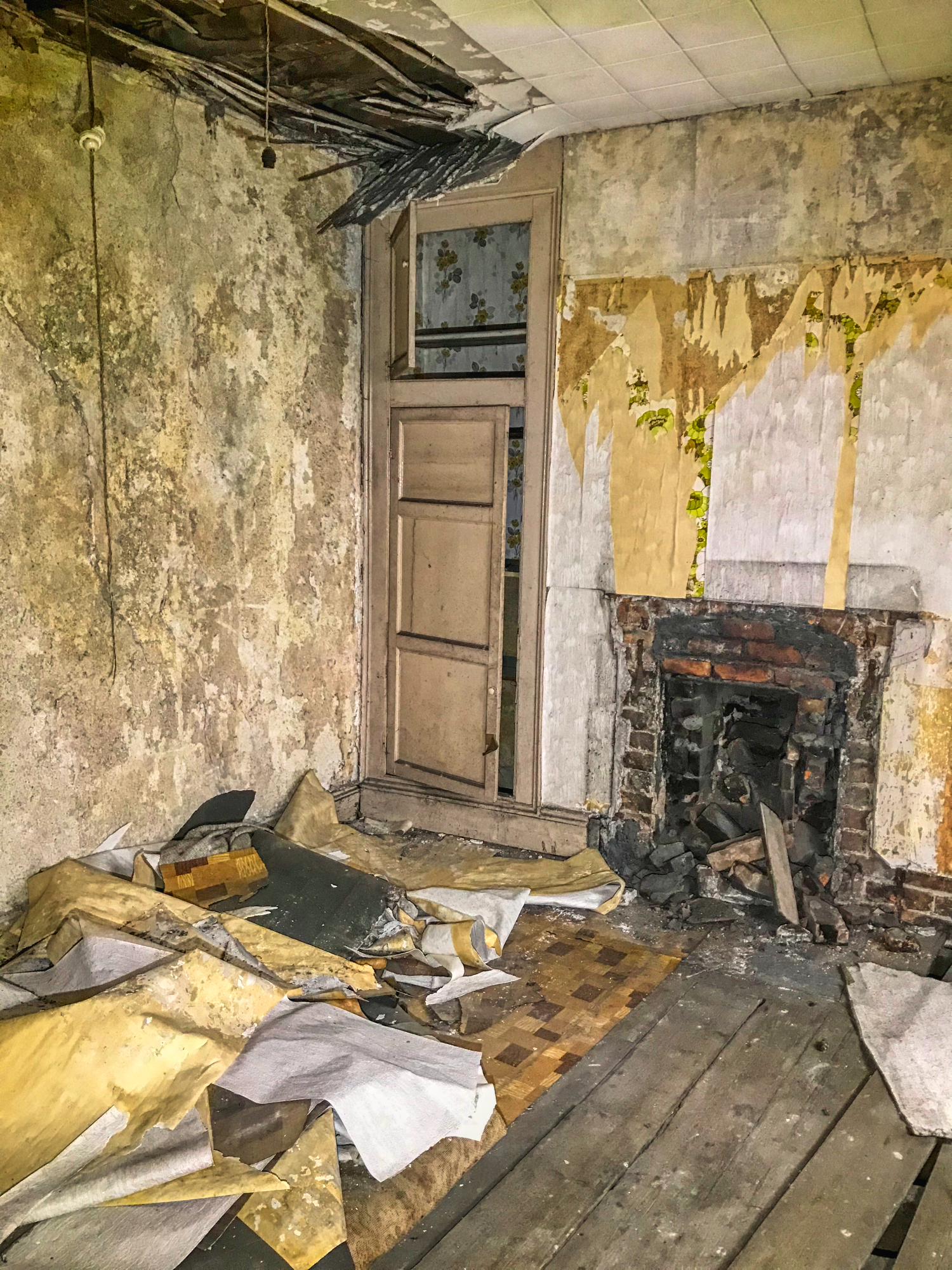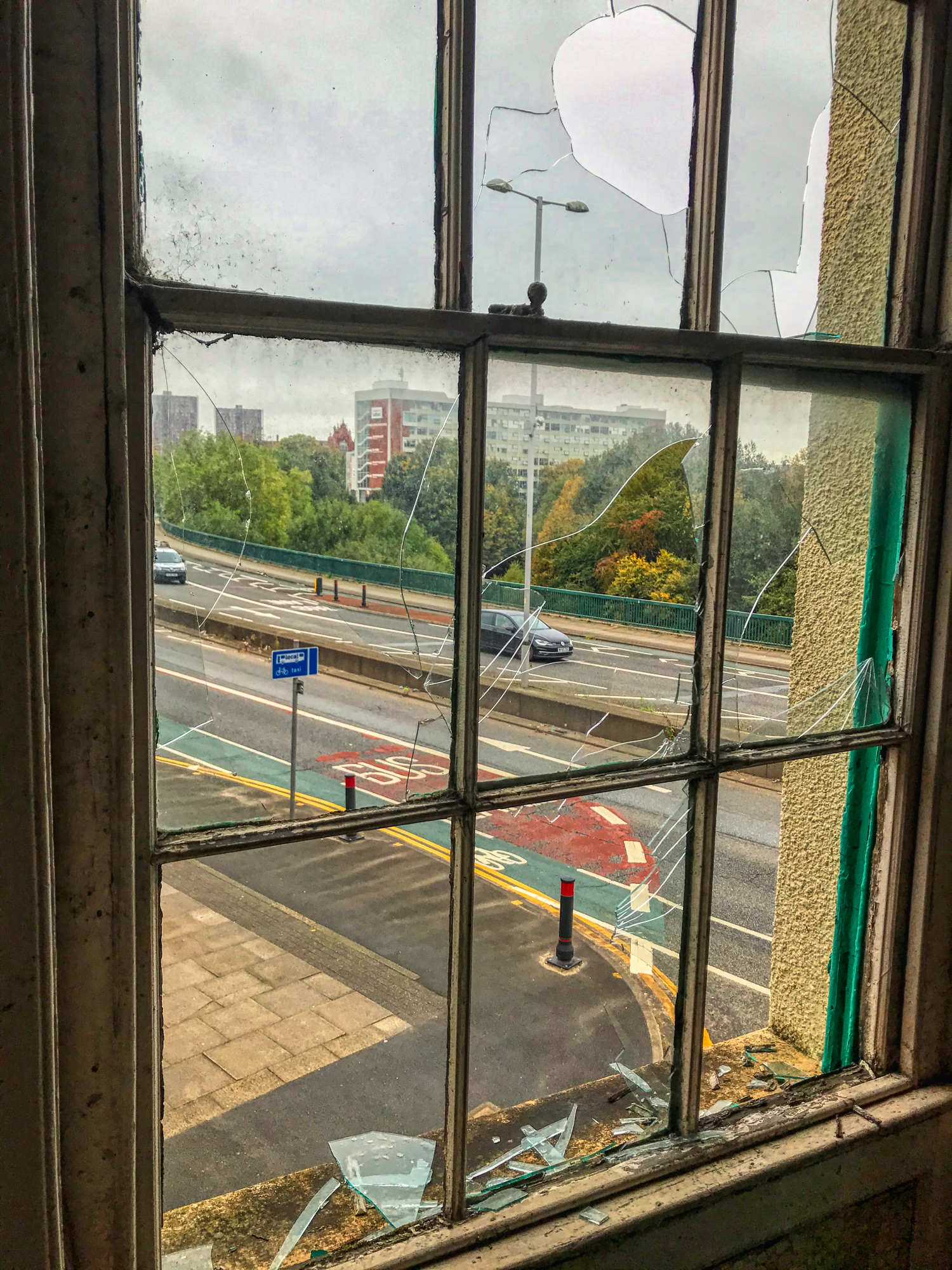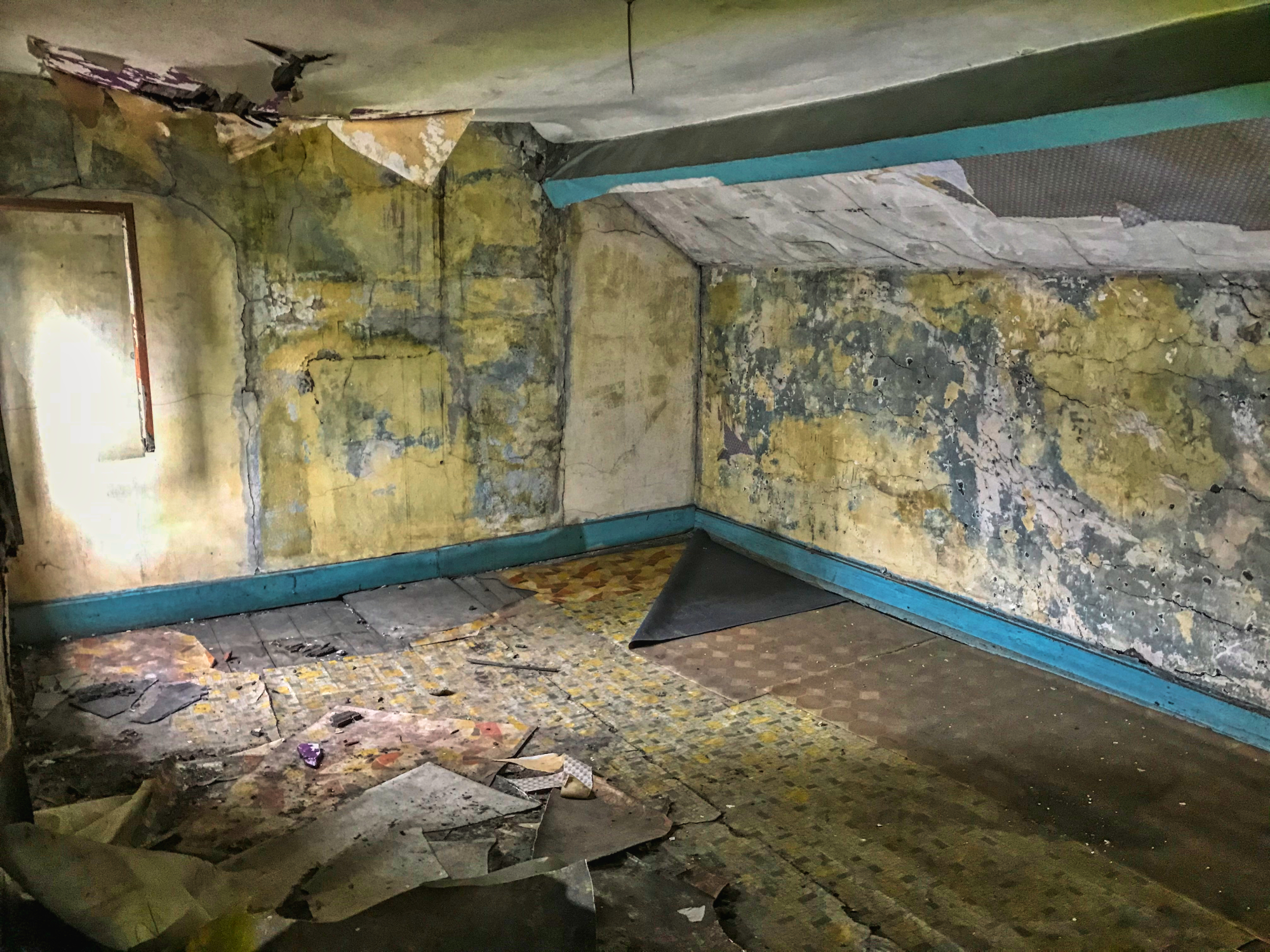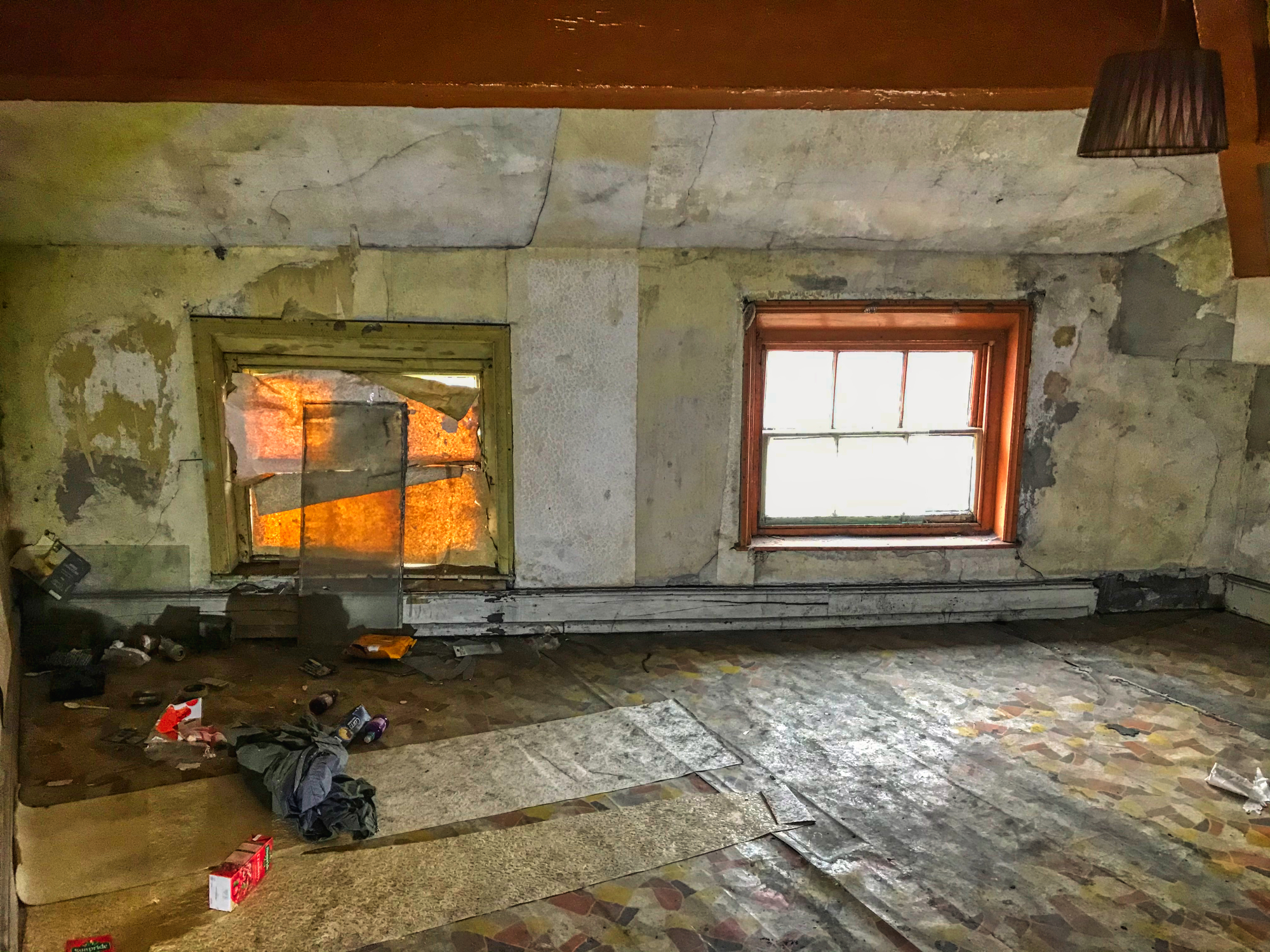 It was quite bare and dull up there, with a few signs of homeless habitants maybe from the past.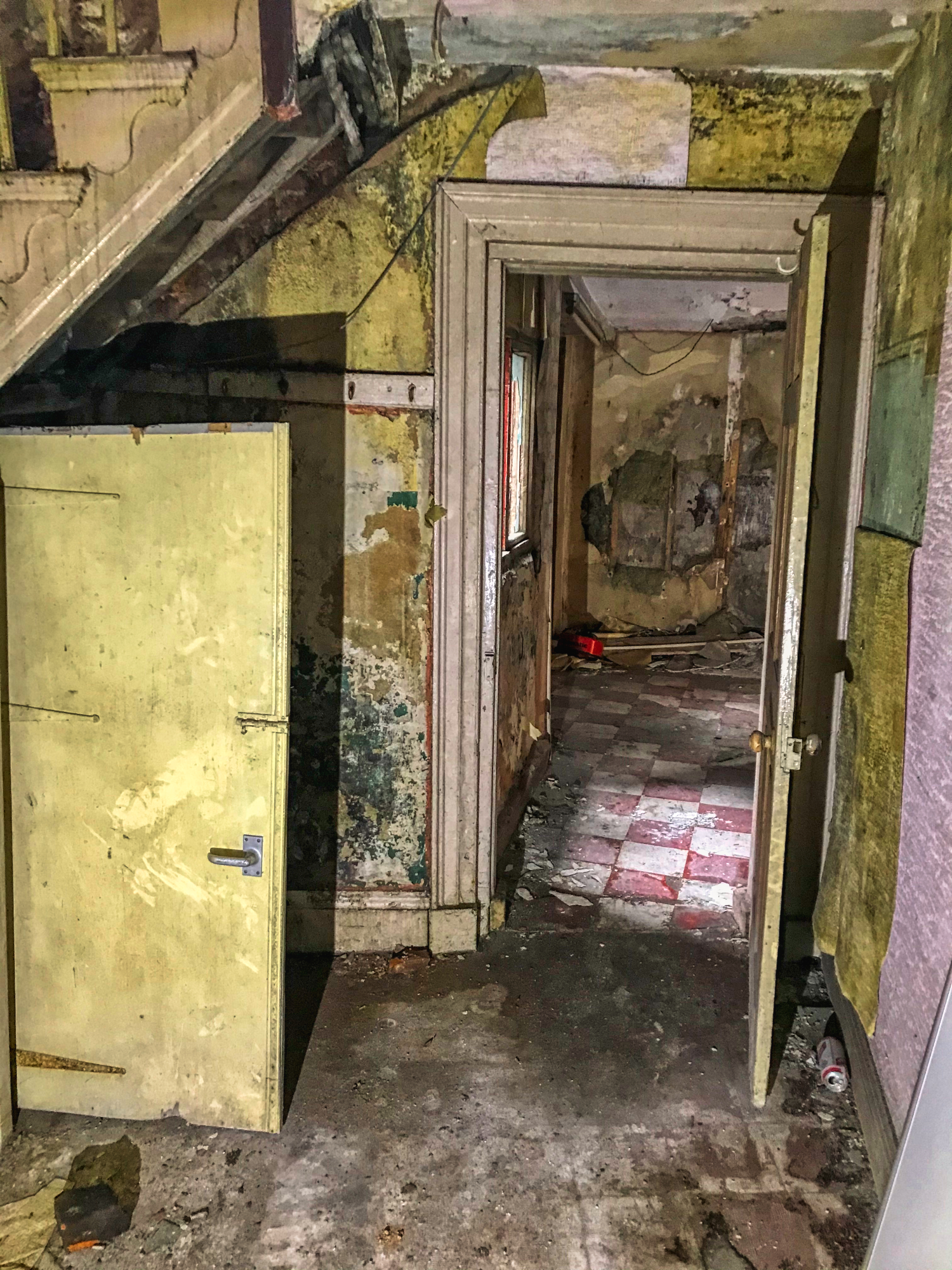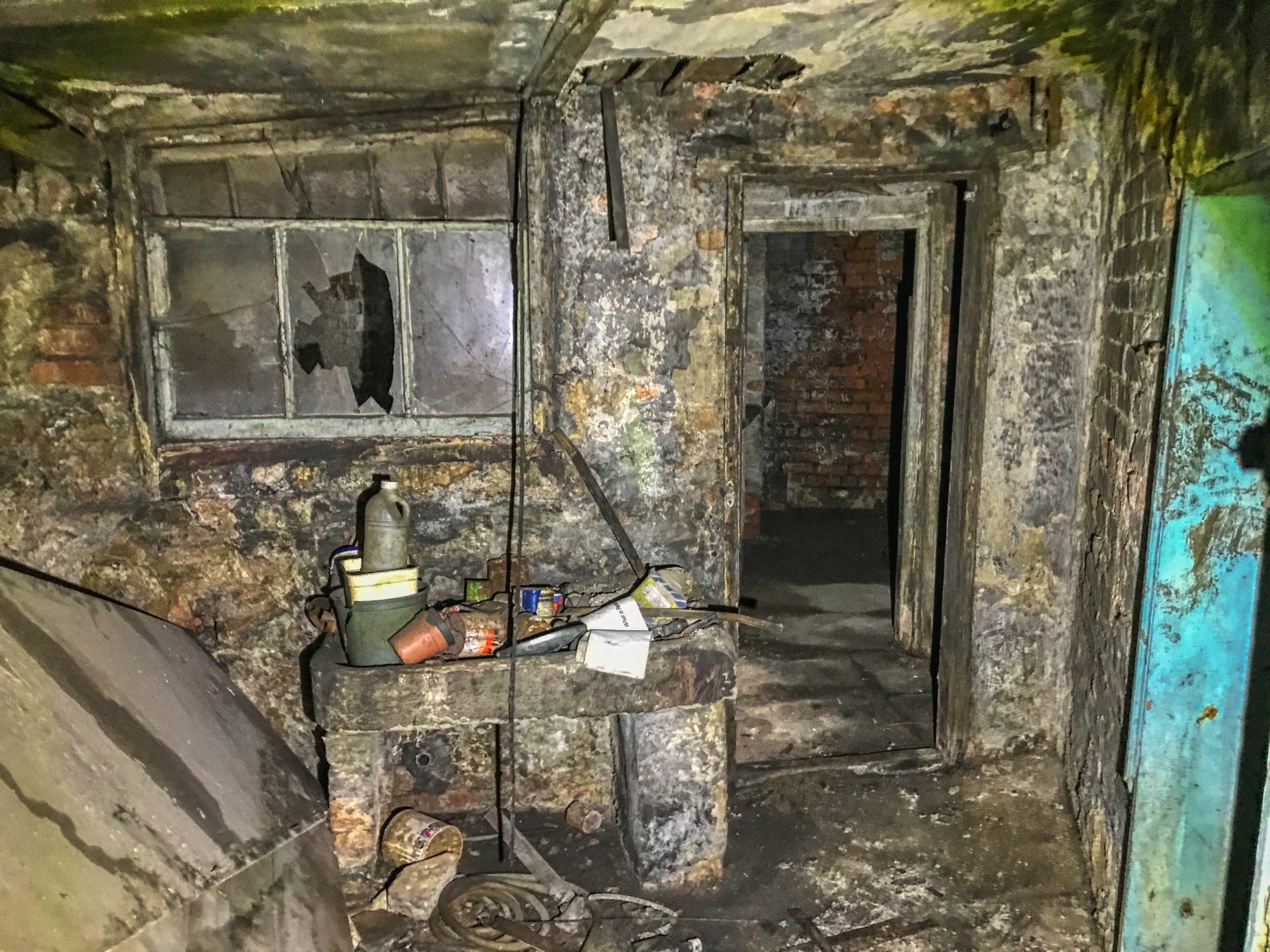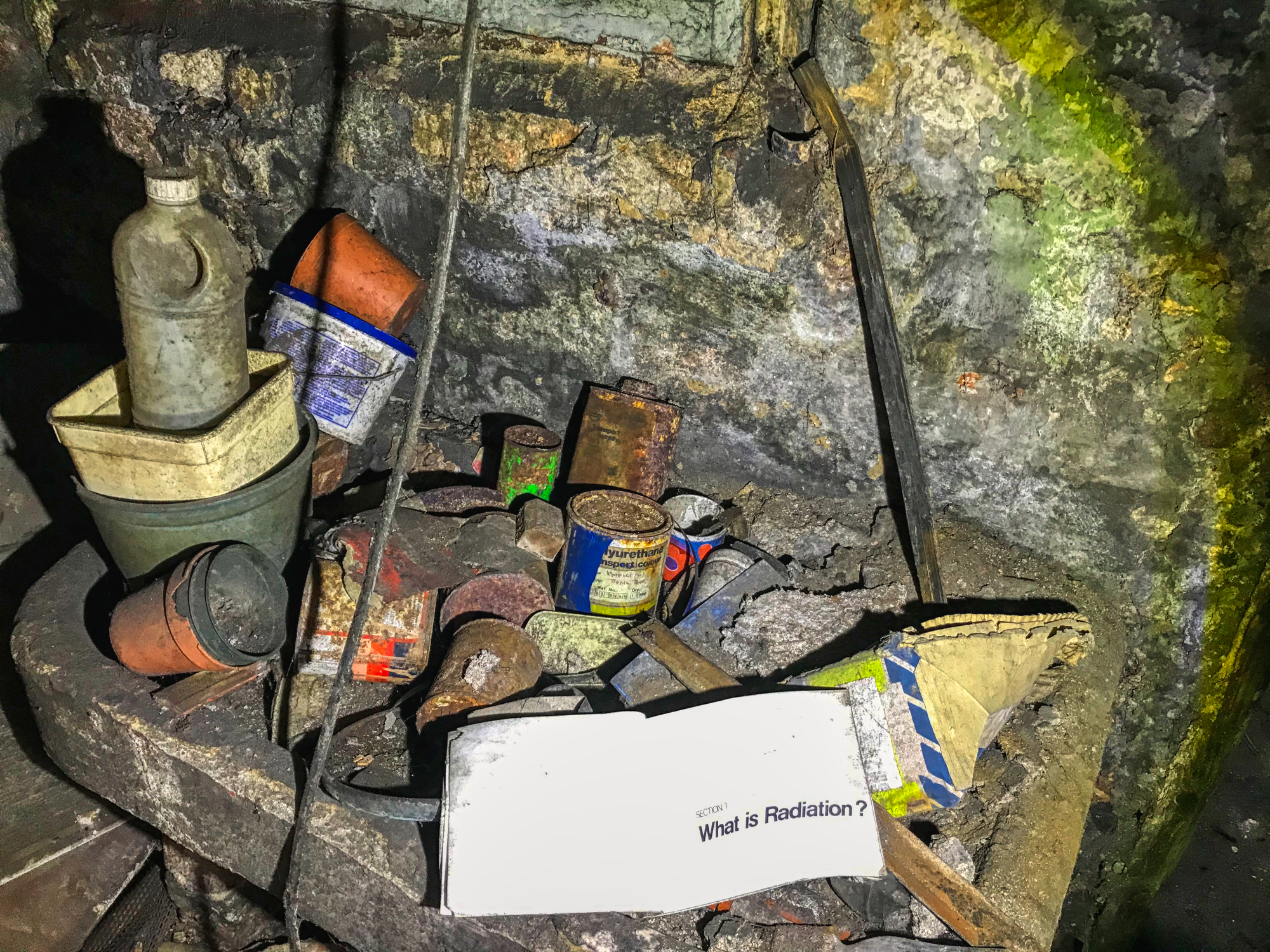 The cellar was dark and gloomy like they generally are. Maybe we should have read the guide on Radiation for some intellectual stimulation.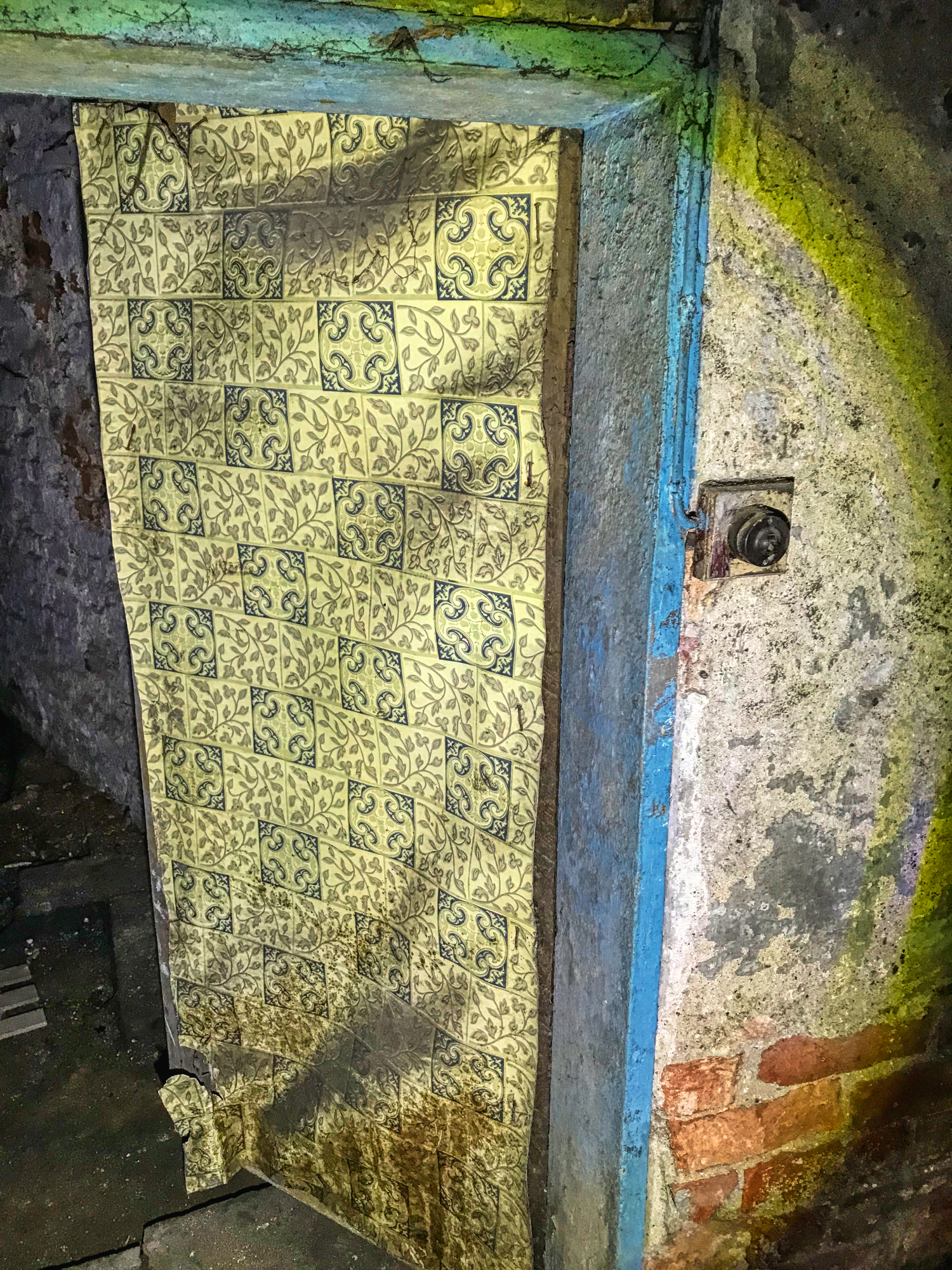 Lino on the walls, a novel idea if it doesn't get too wavy.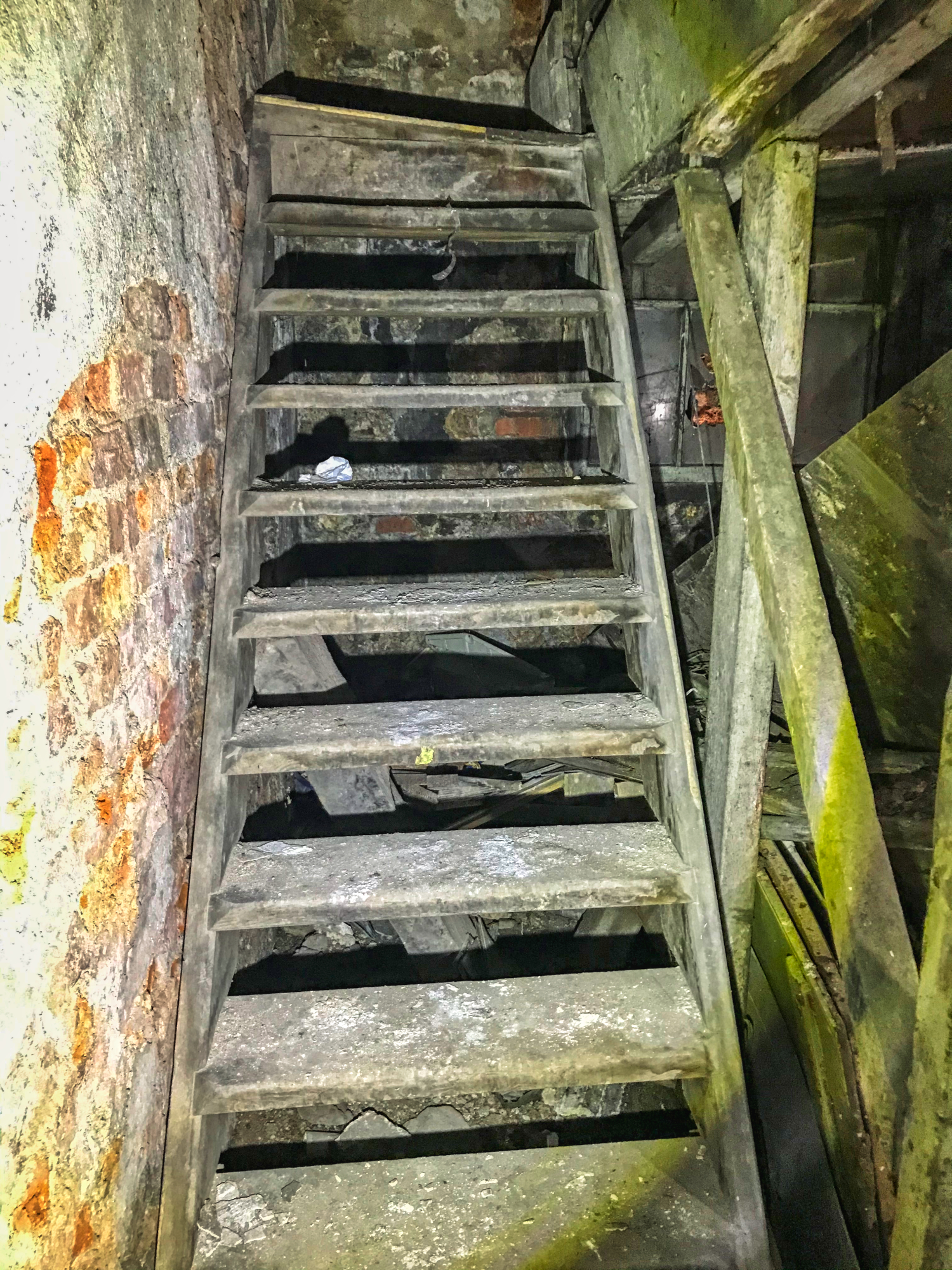 This was some boring house and obviously not 'The Crescent', I felt cheated and it was all too easy. Was this pub going to laugh at me again?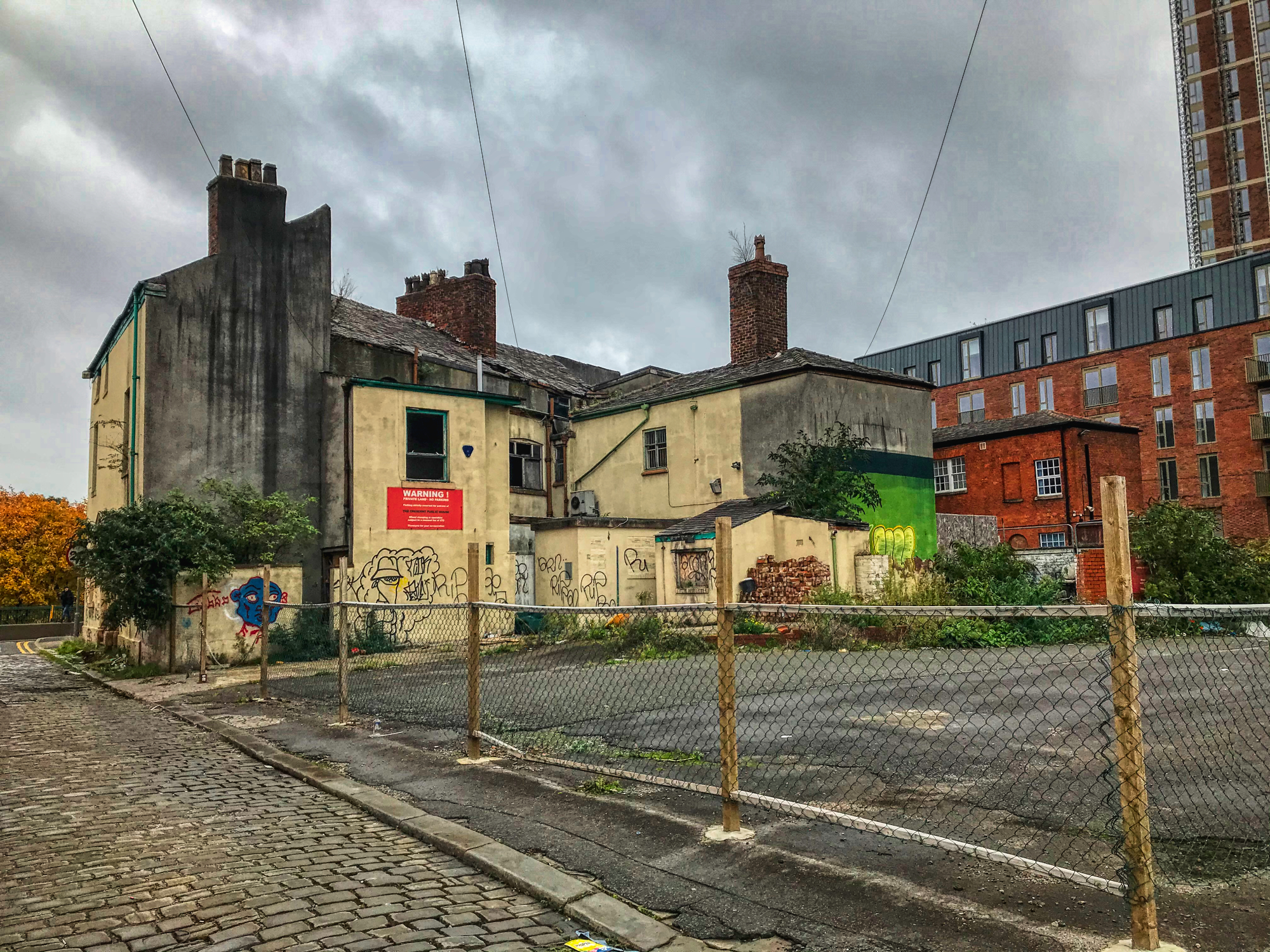 We exited and looked at the back of 'The Crescent' vengefully. There had to be a way in.
Yes of course there was a way in, hadn't we been tipped off? Climbing is not my forte and my ability was about to be tested.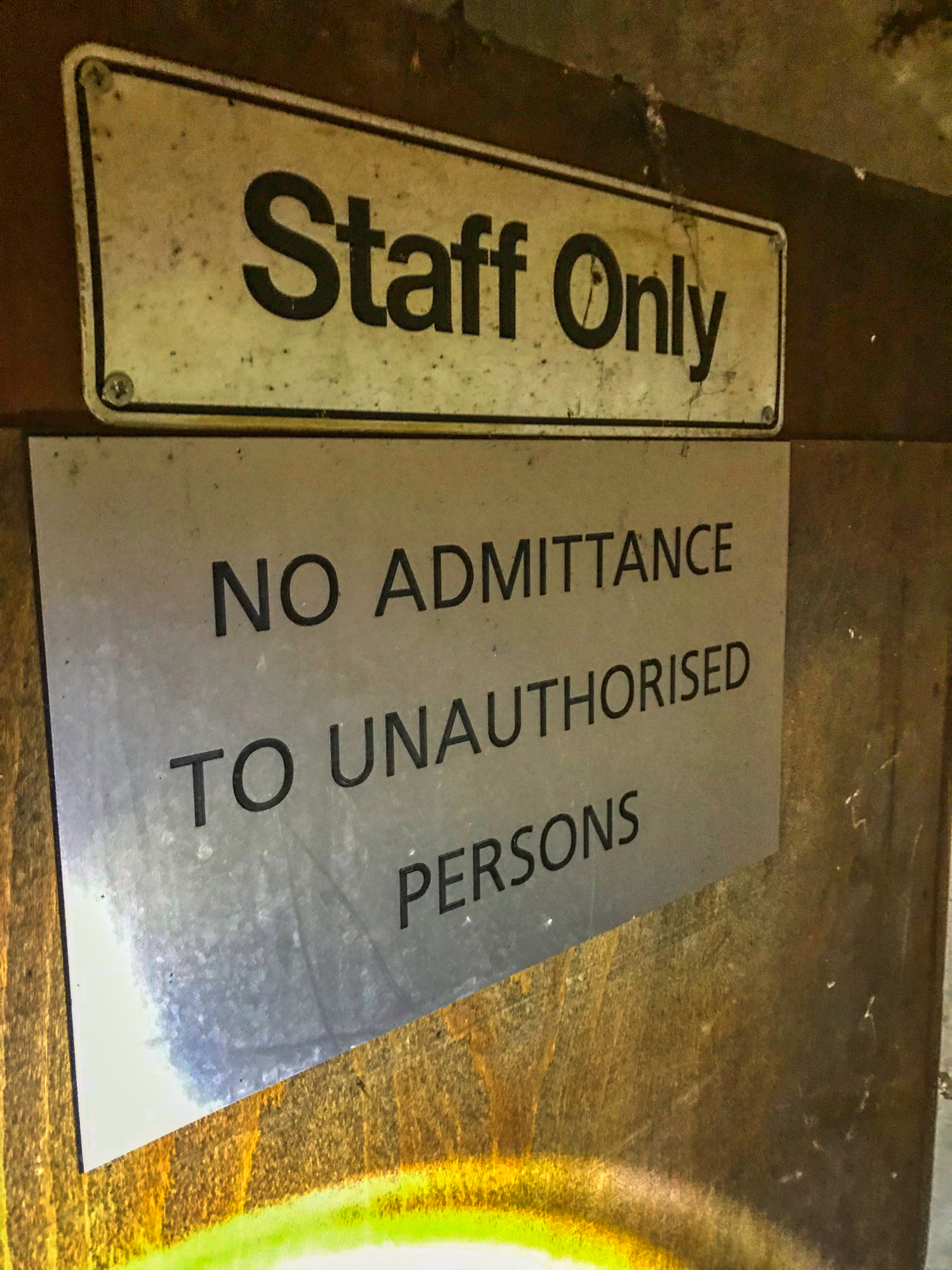 @dizzydiscovery being younger and fitter than me was in within 10 seconds with me labouring as usual.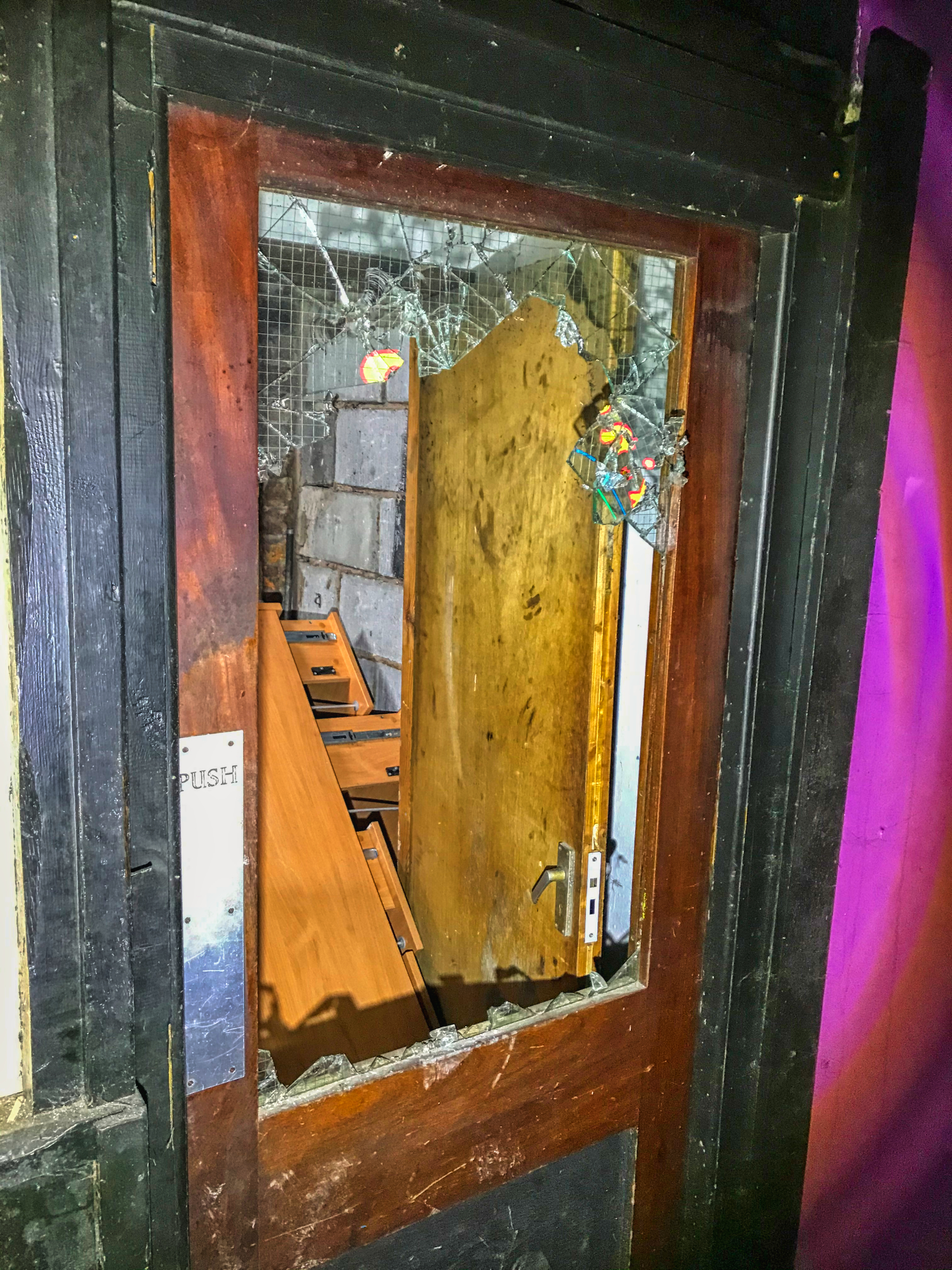 Once inside it was a case of jumping through the glass-encrusted door window without severing your fingers. No gloves again meant taking extreme care.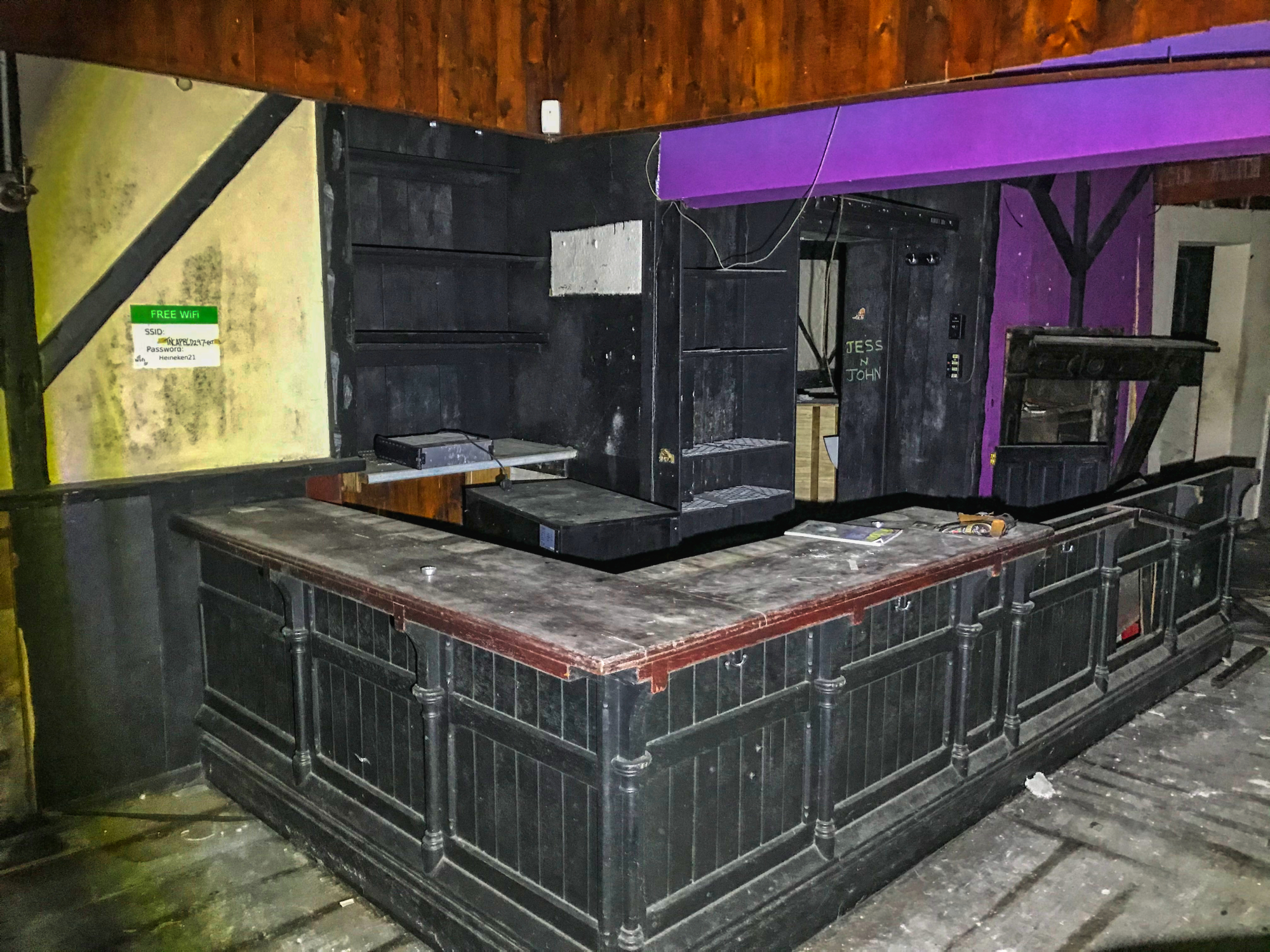 Finally, we were inside 'The Crescent' as the bar stretched out in front of us with its hideous colour scheme.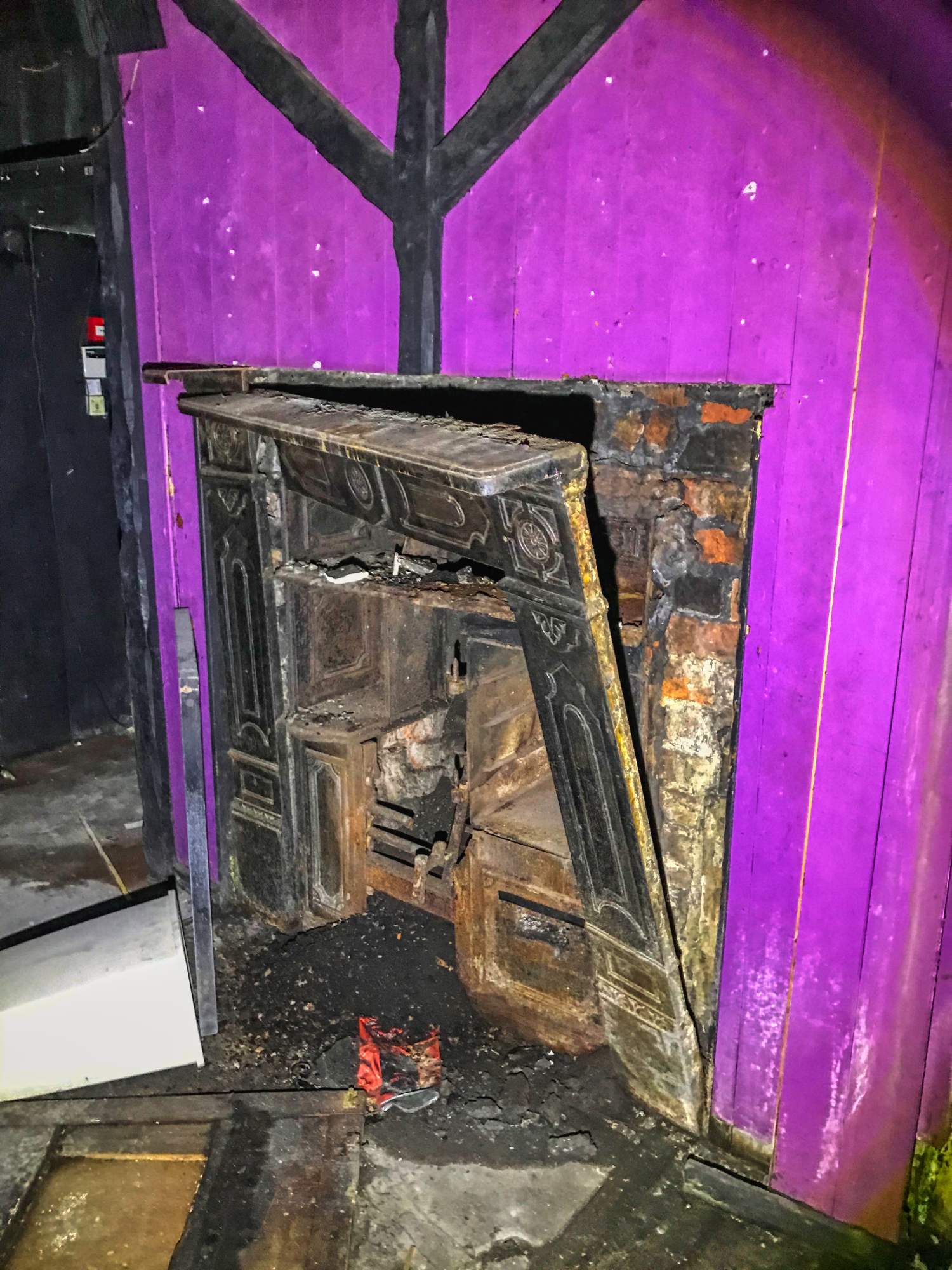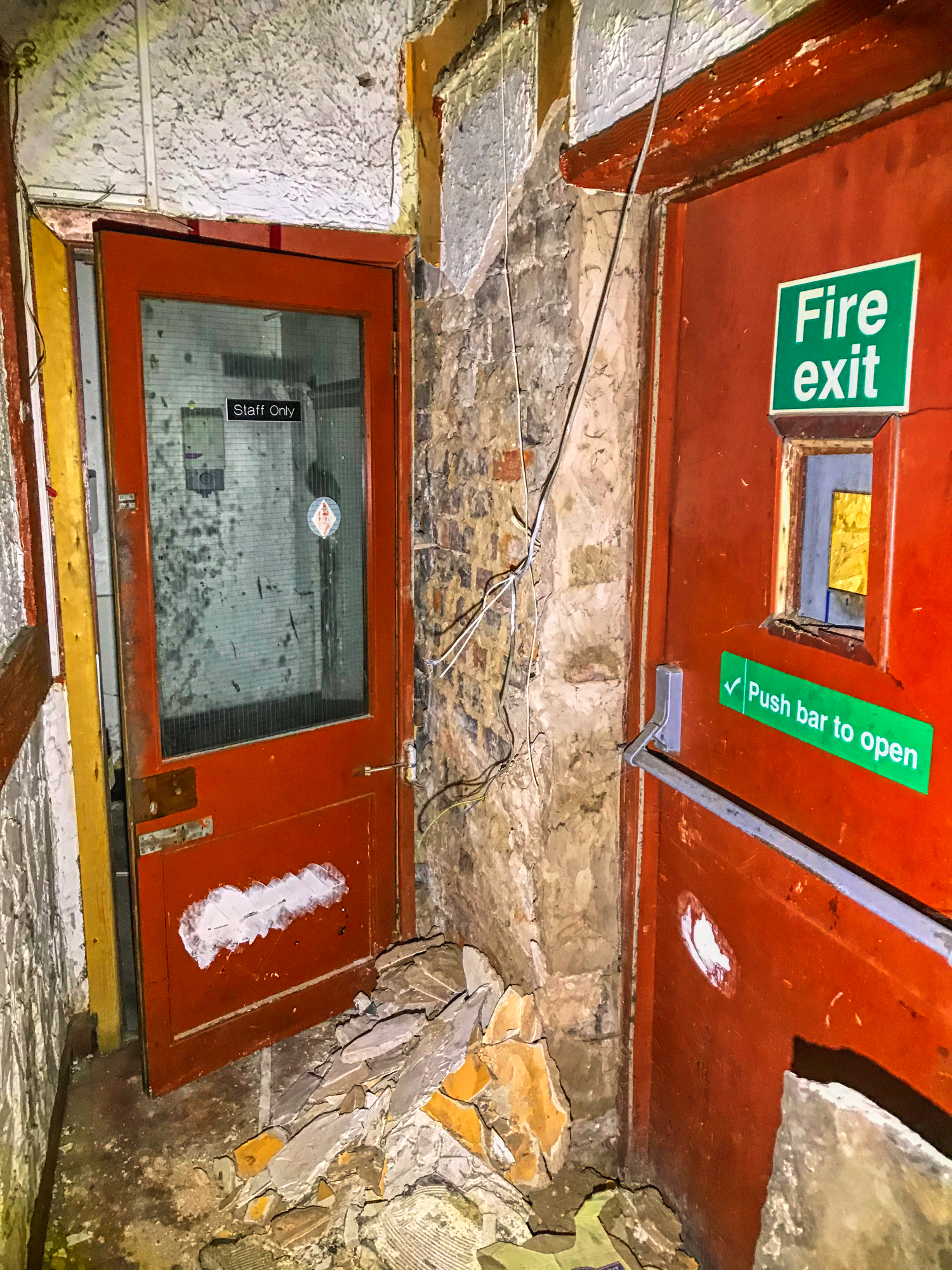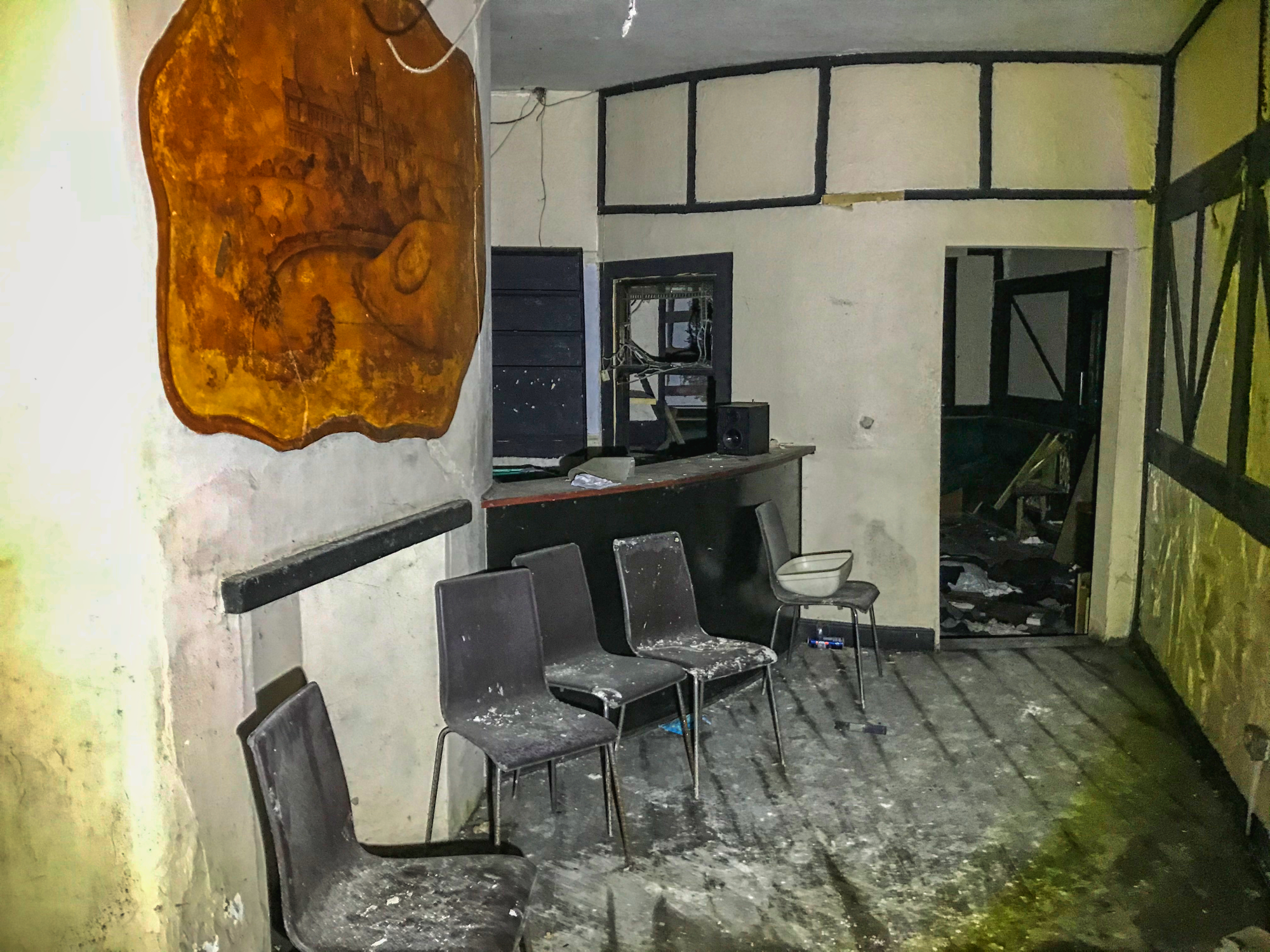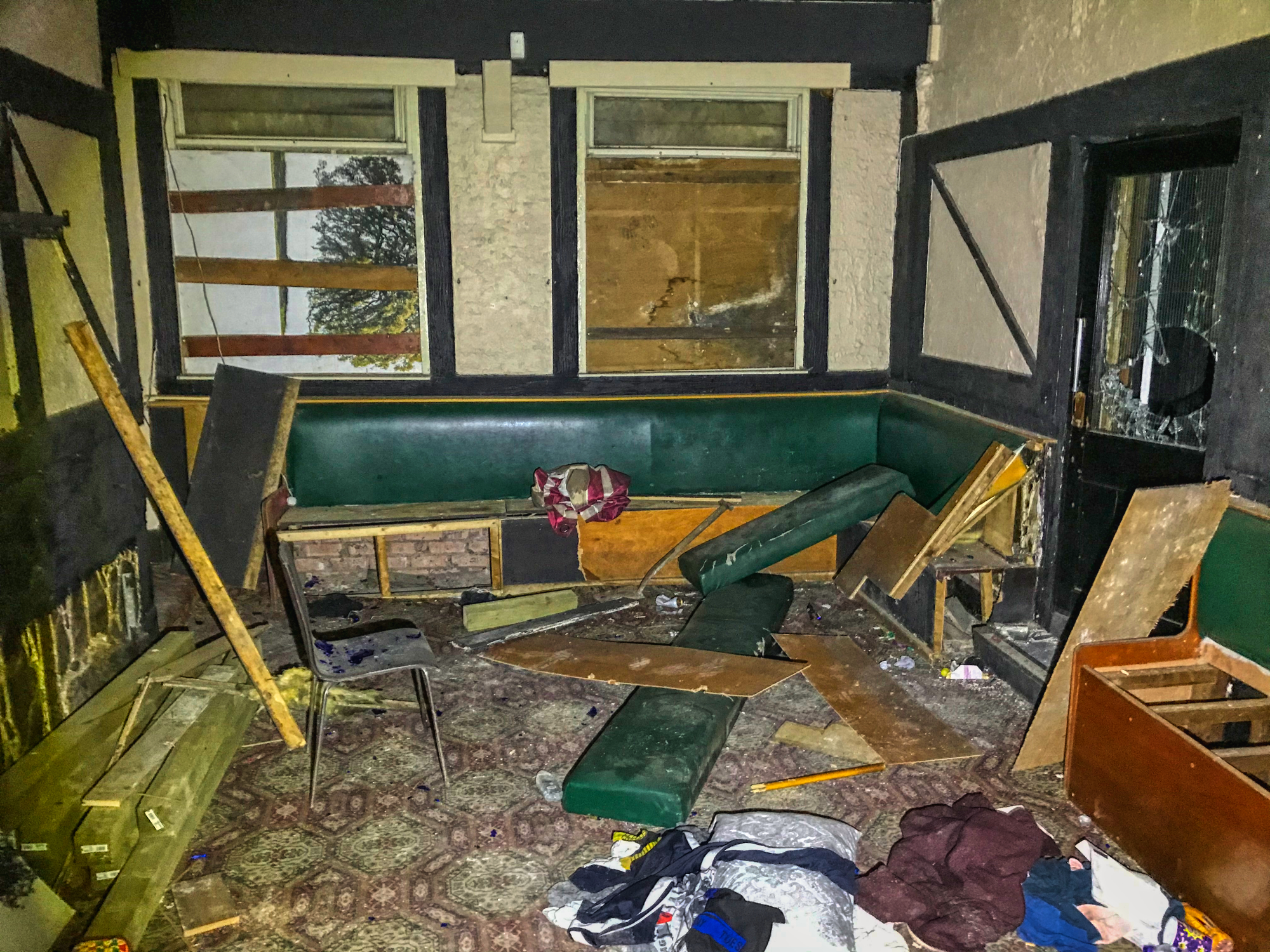 It was evident the homeless were not content with 'next door' and also wanted to live here as well.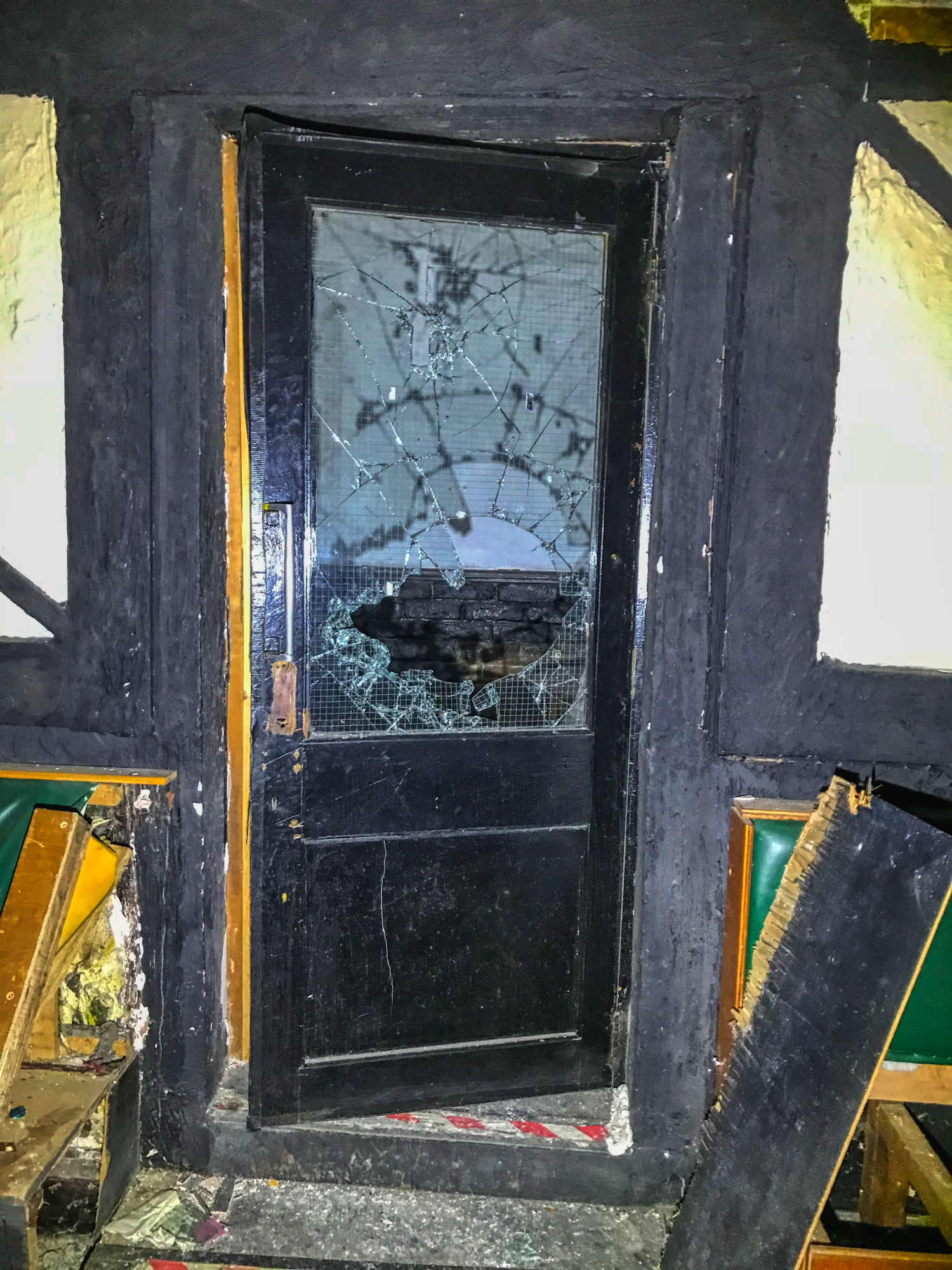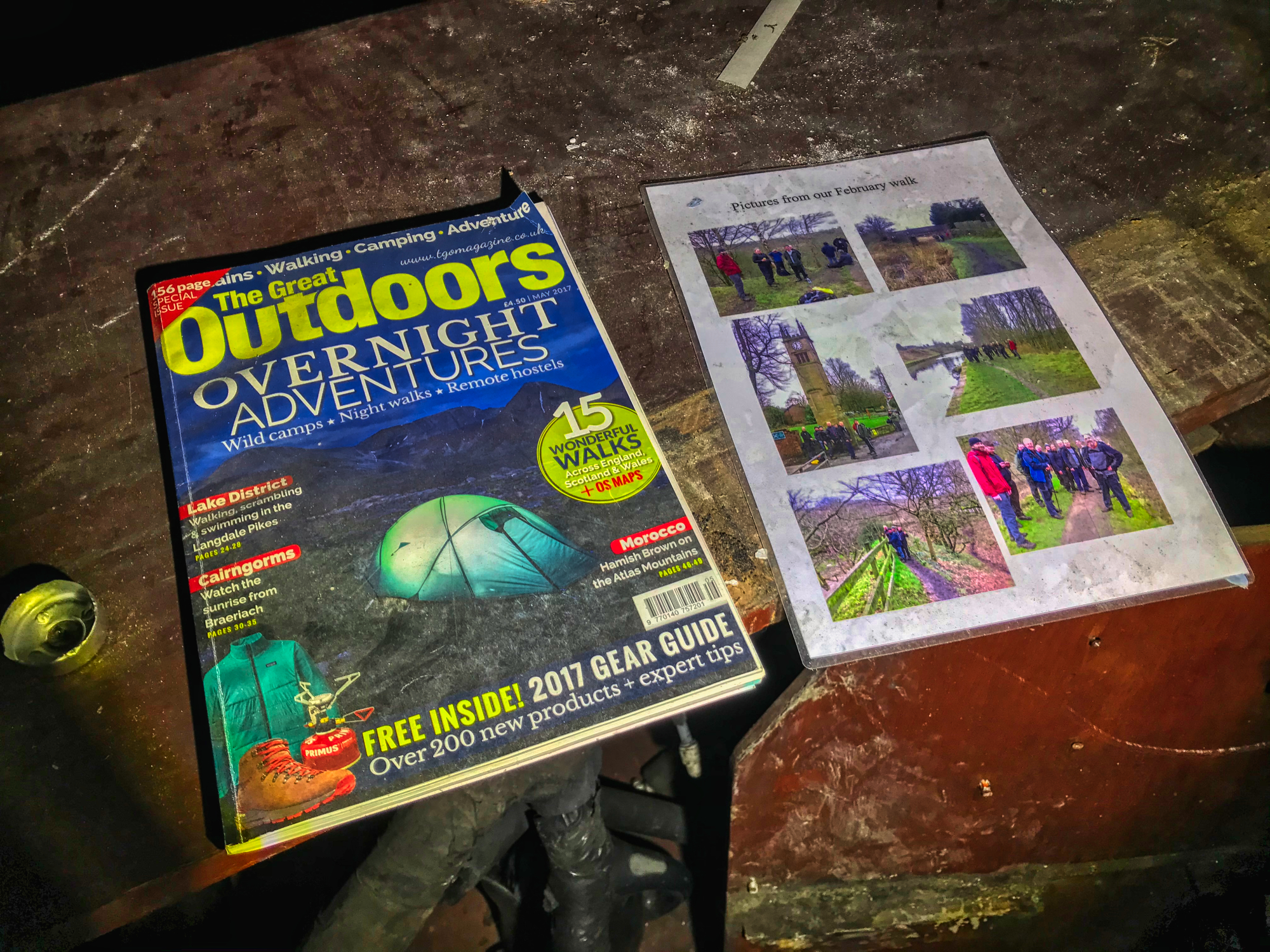 The magazine is only 4 years old, new compared to many relics of literature I see left behind.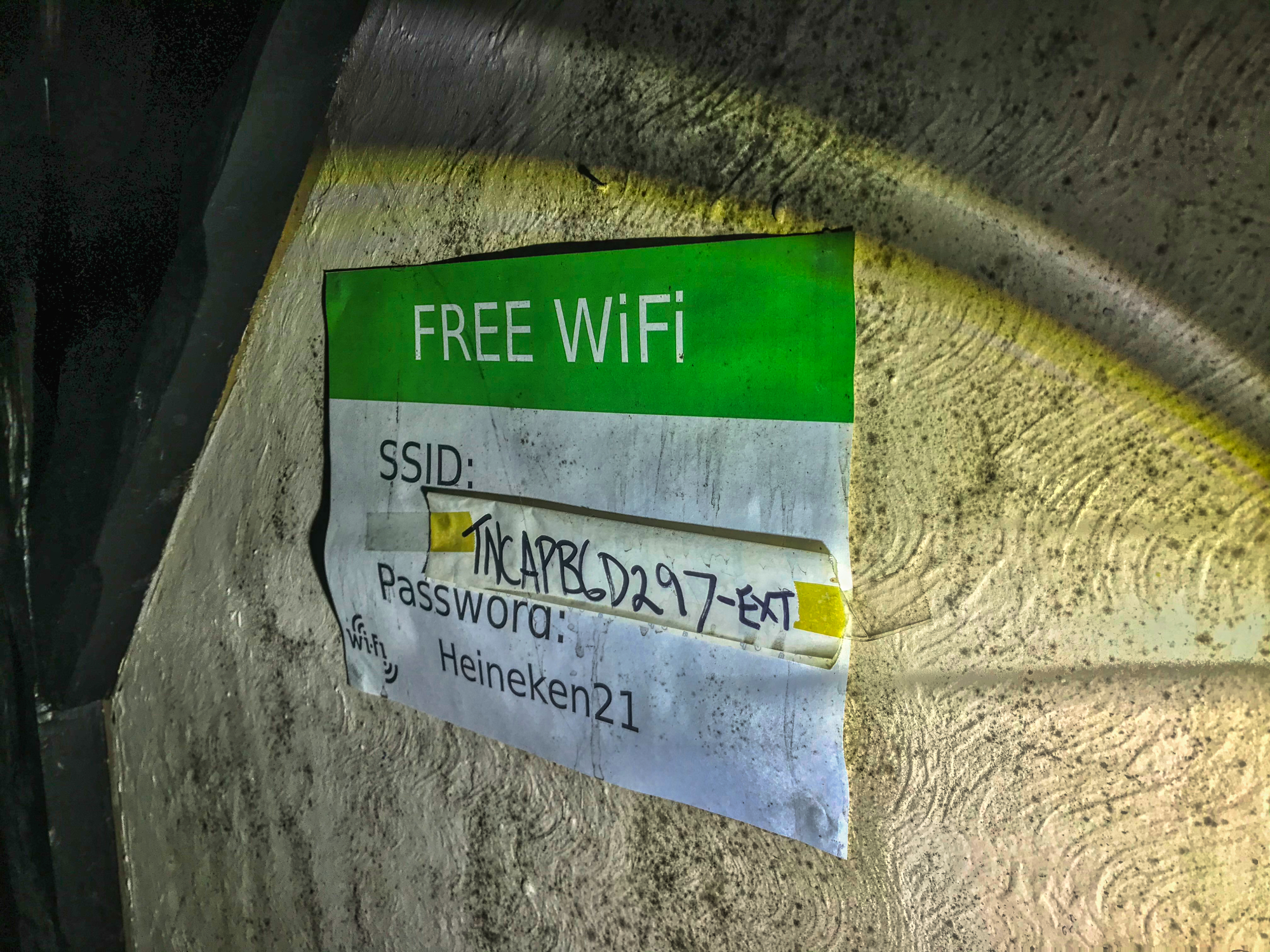 I wonder if the free WiFi still works; could be the current reason for the popularity of the place!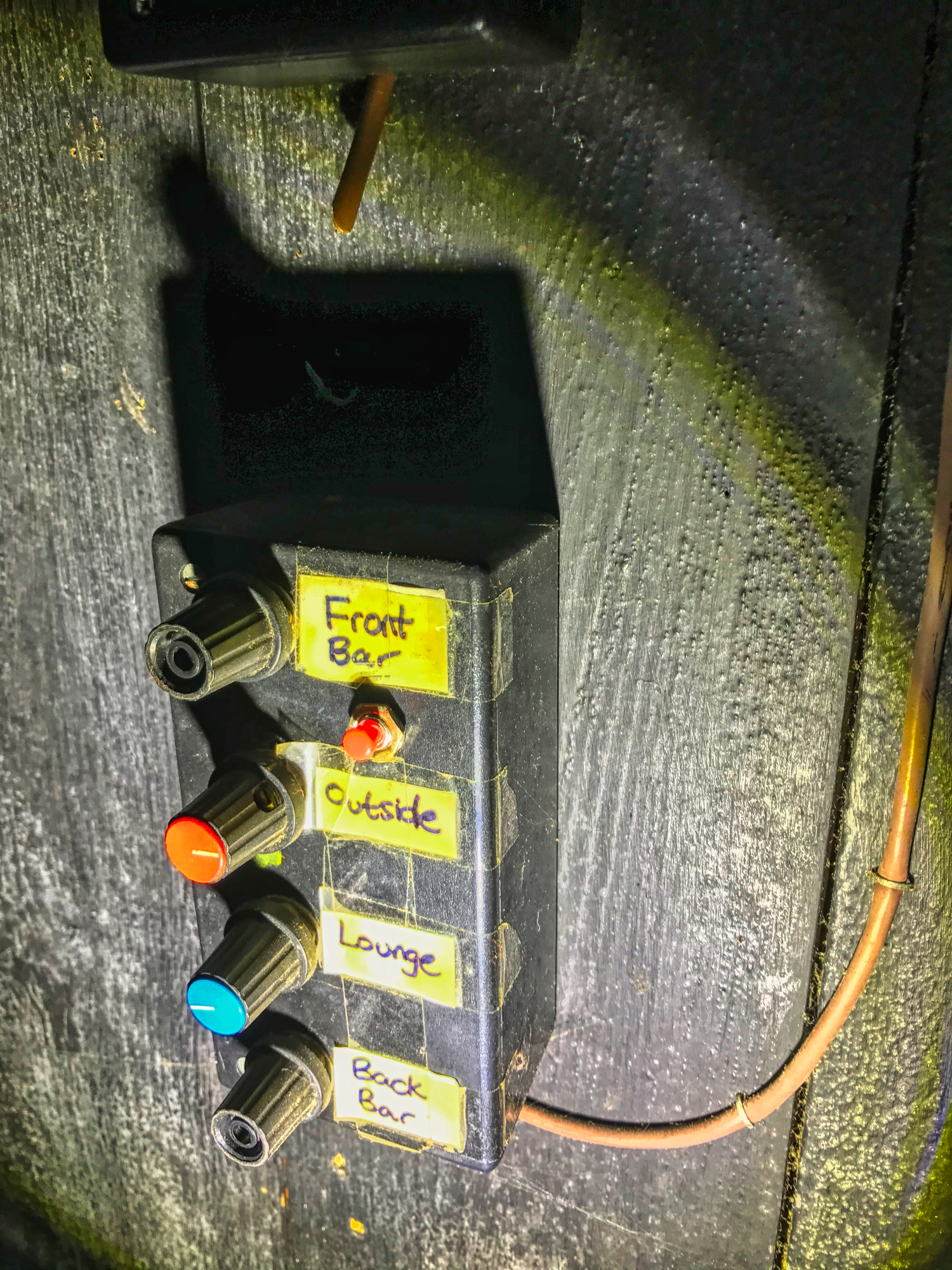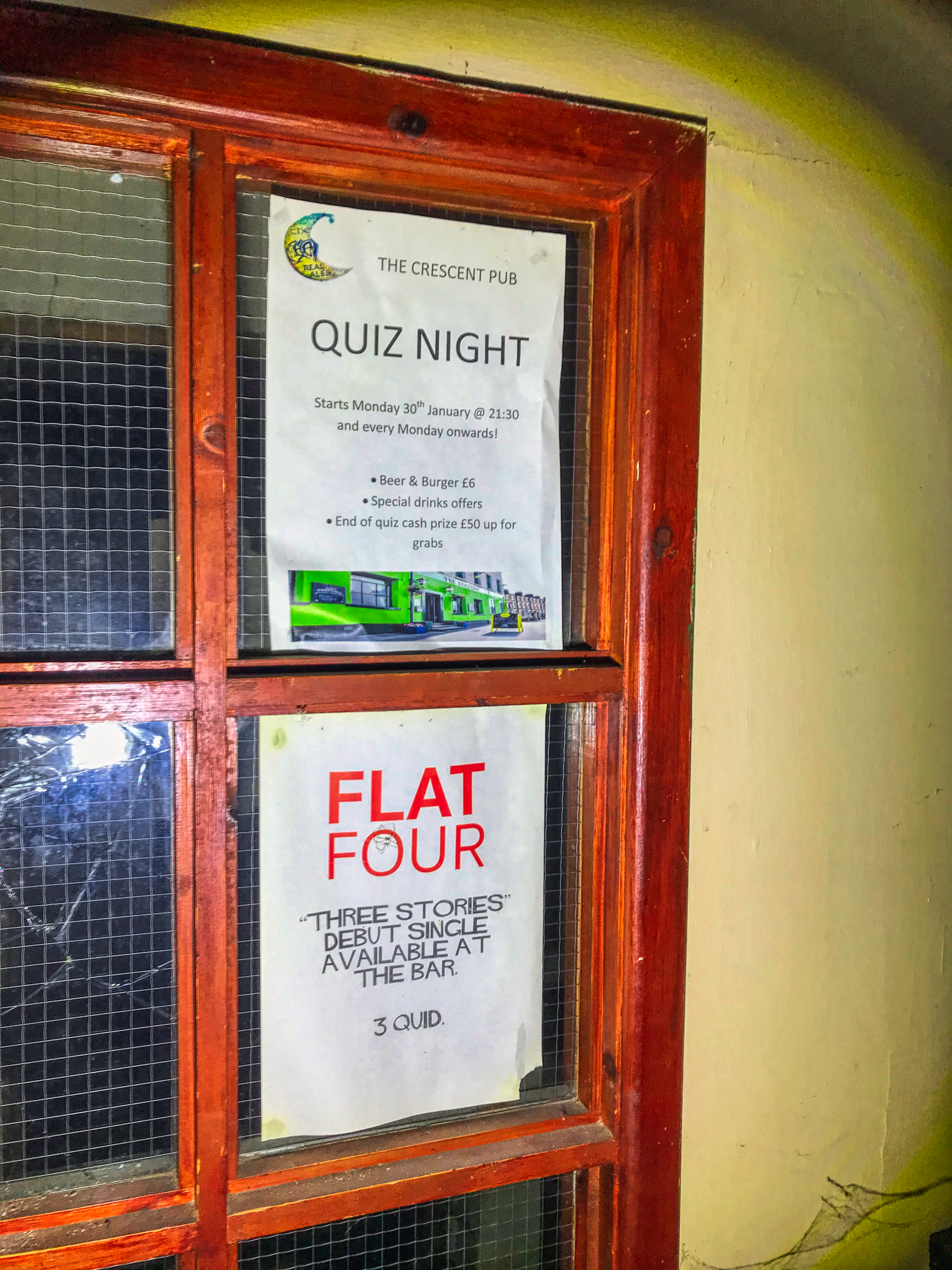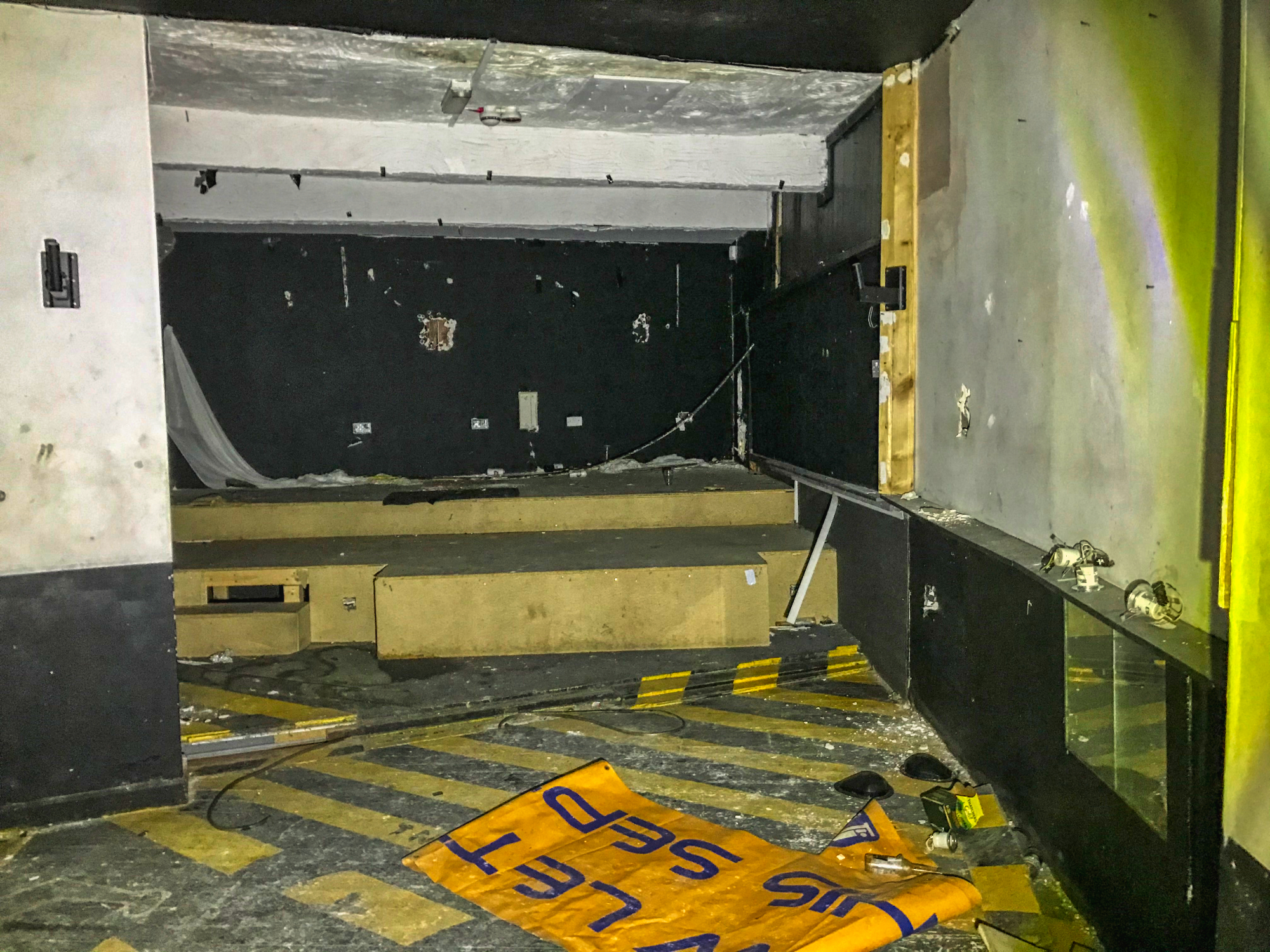 Live music was once played at 'The Crescent'.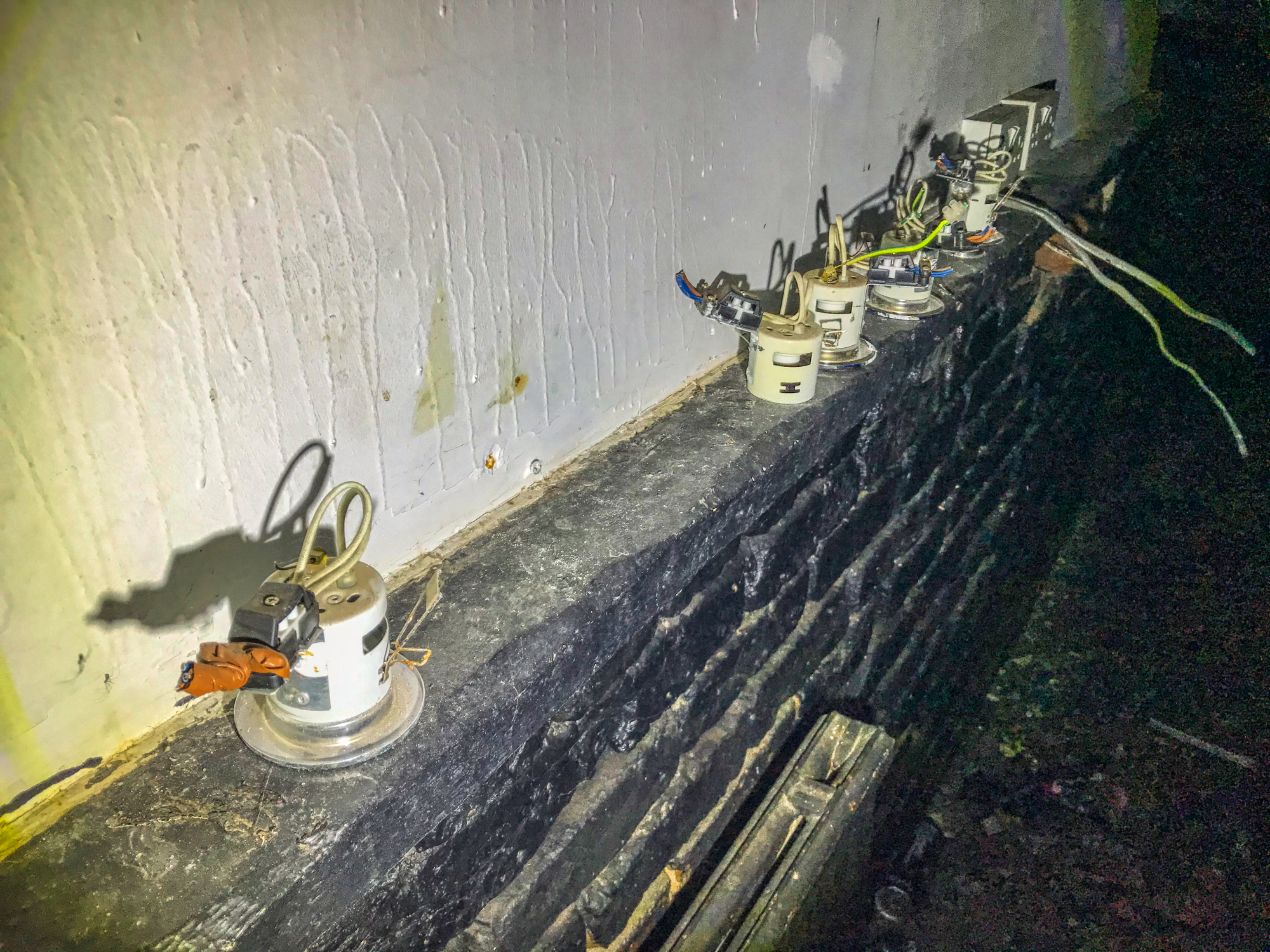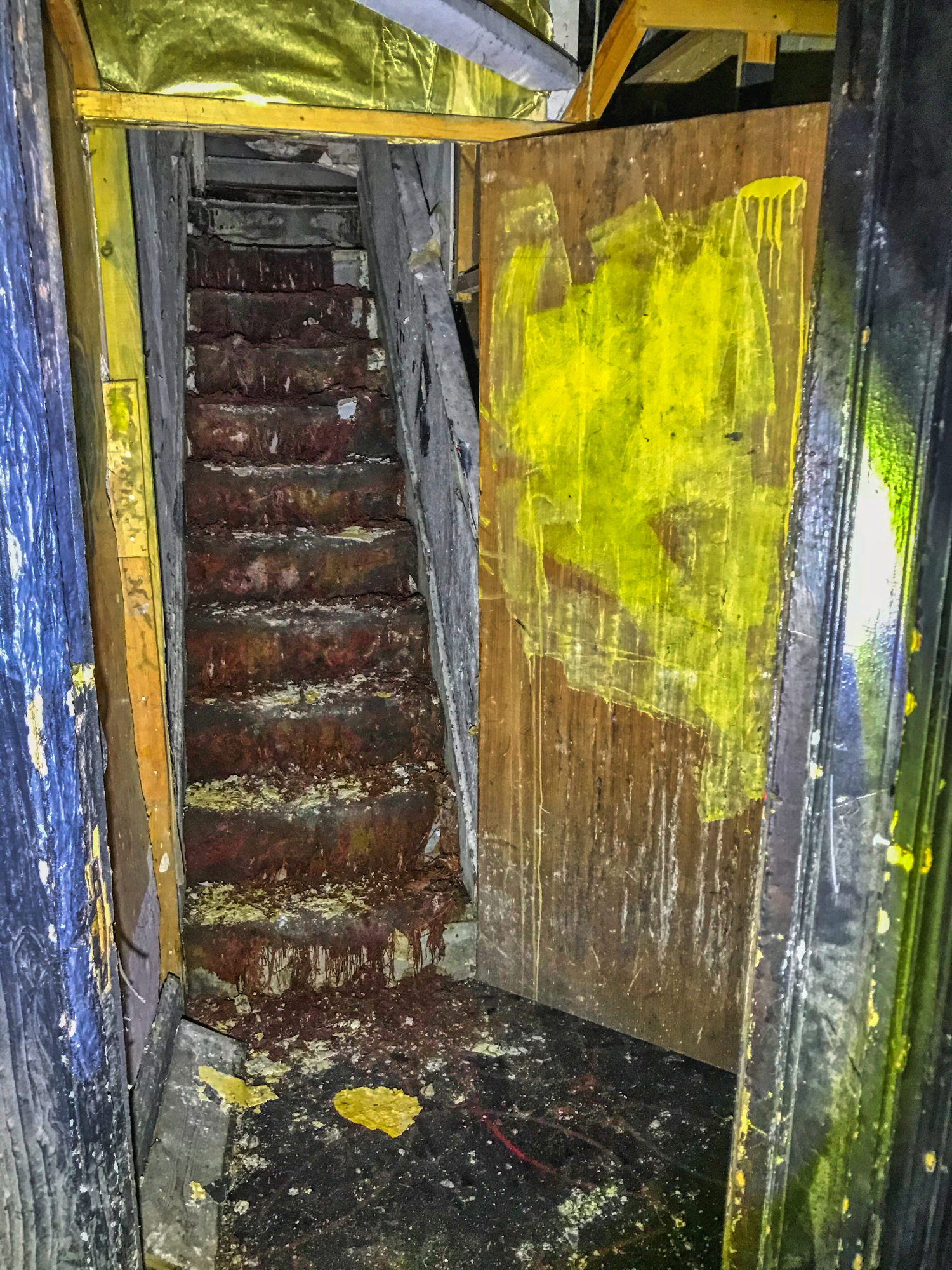 It was time to check upstairs and step upon those fabulous stairs, rotting carpets are so… Ooooooo…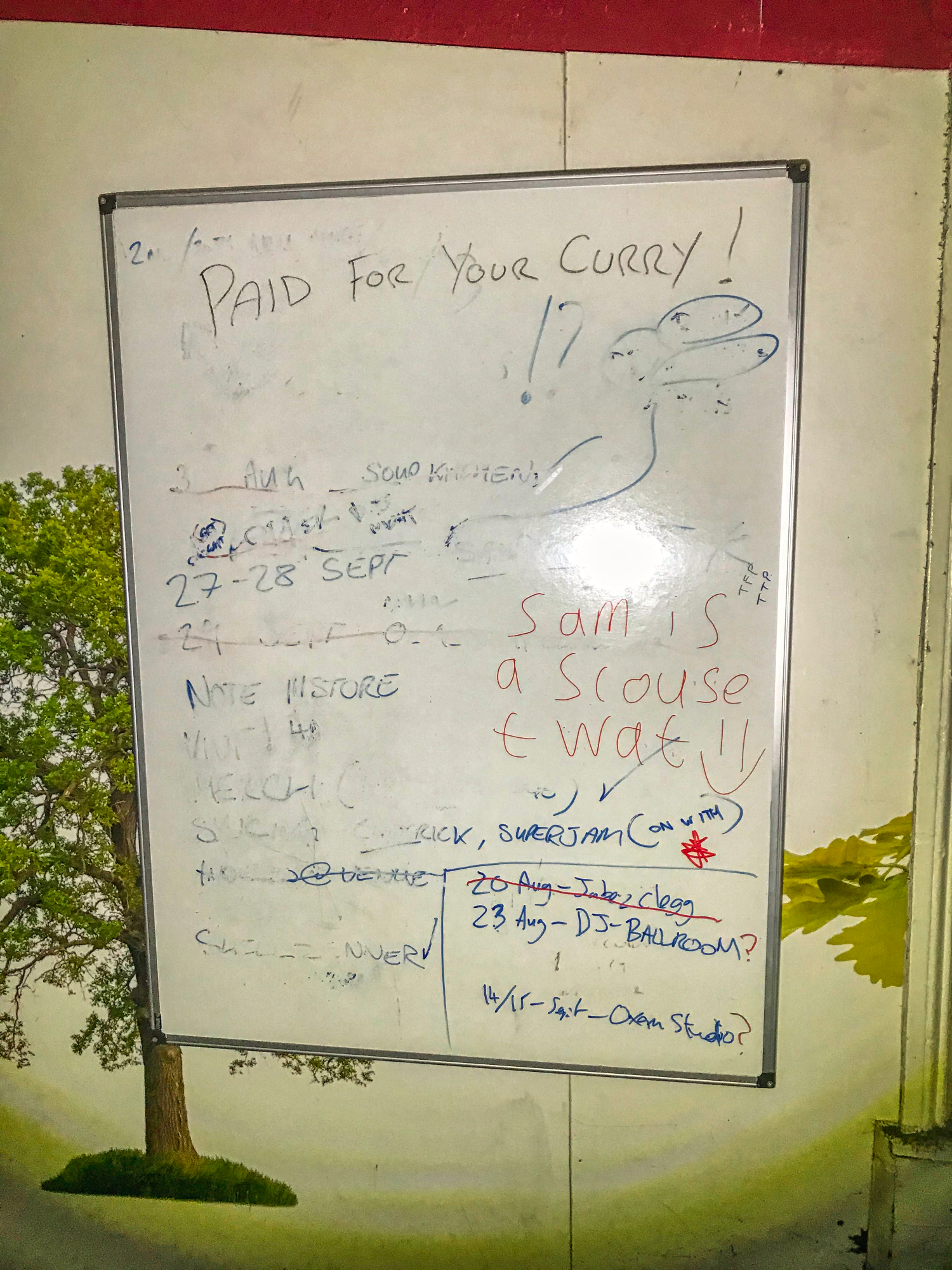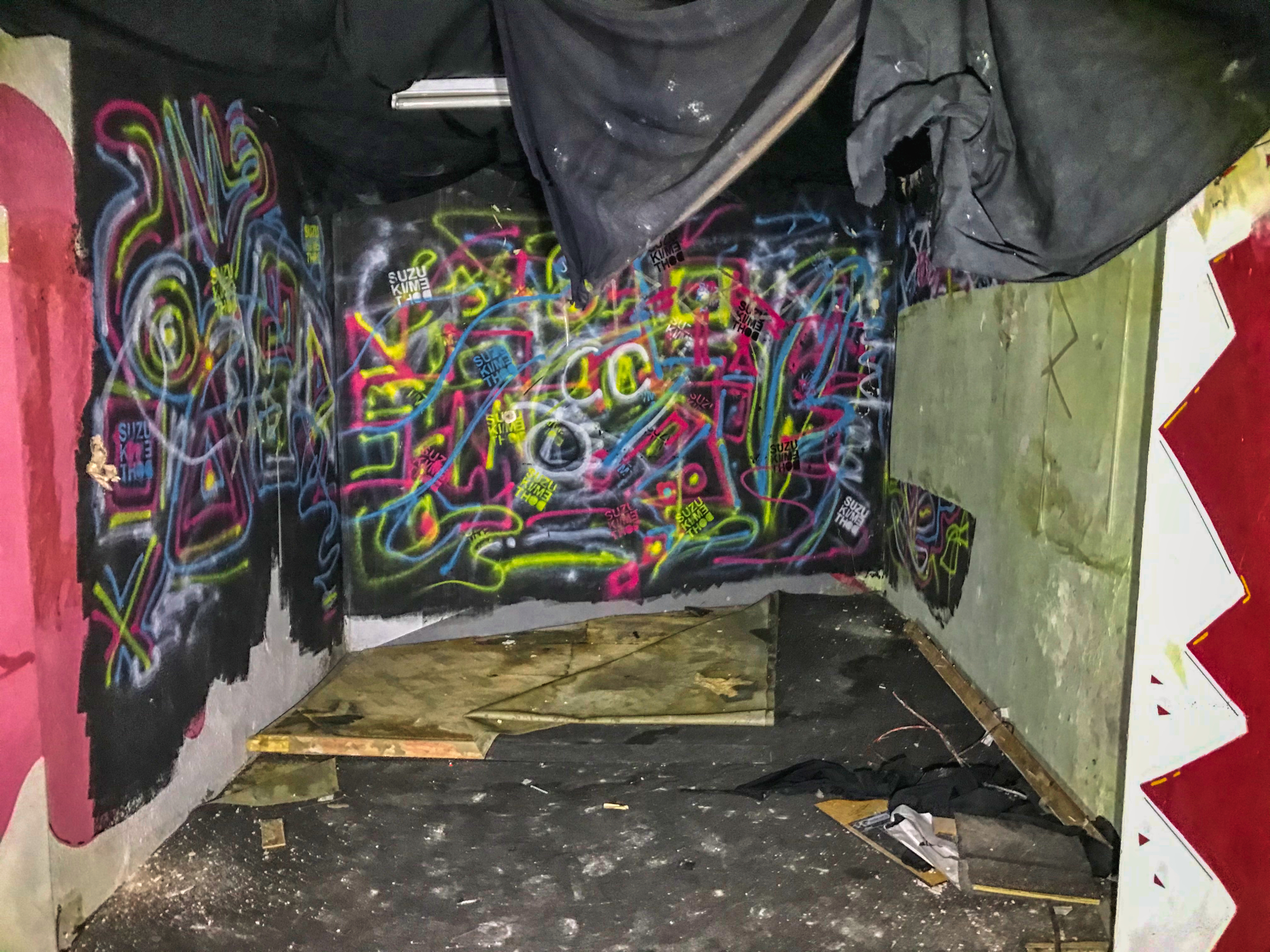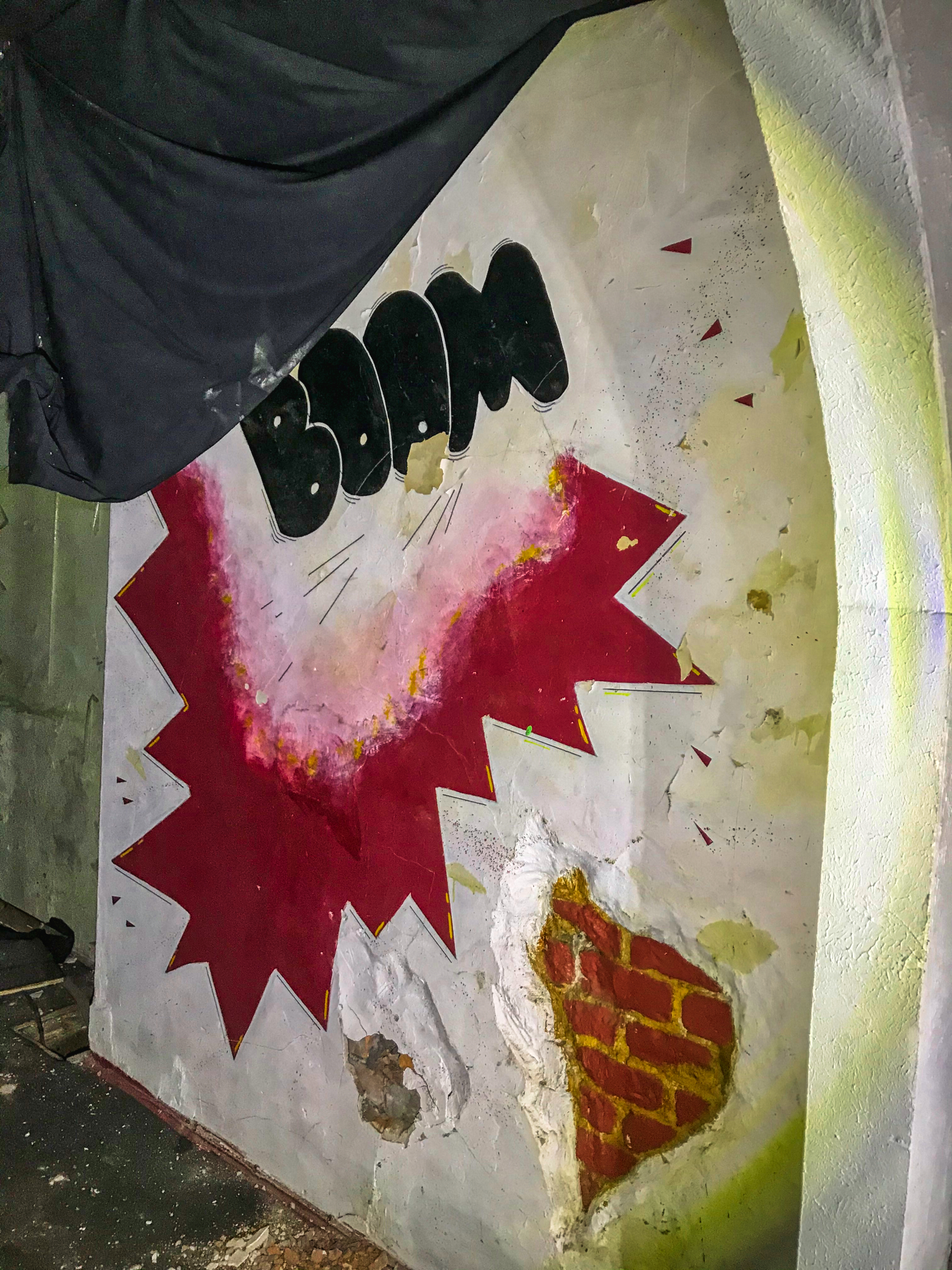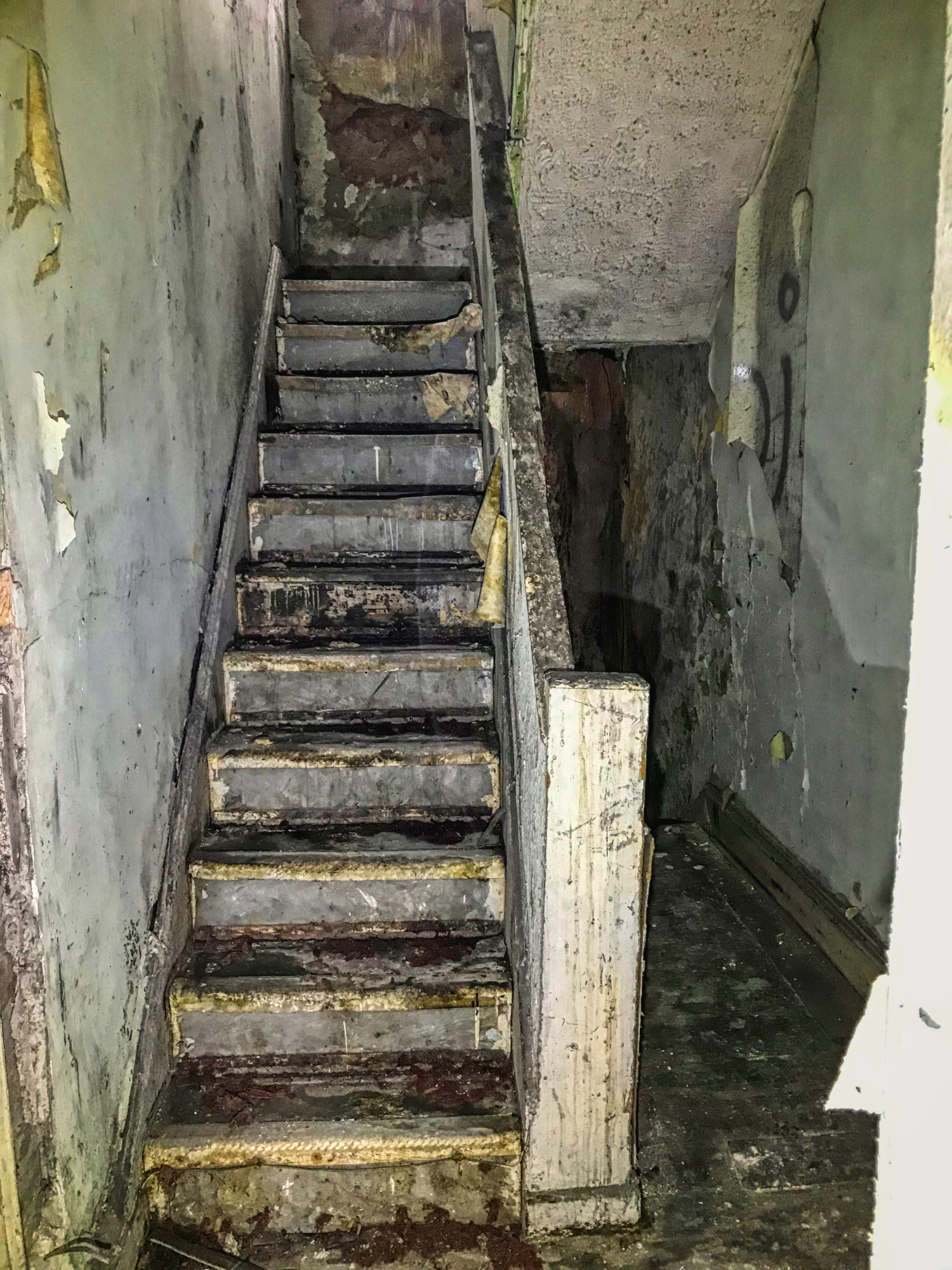 Another bar was to be found in one area, and there were more than one lot of stairs. This was quite a large pub once.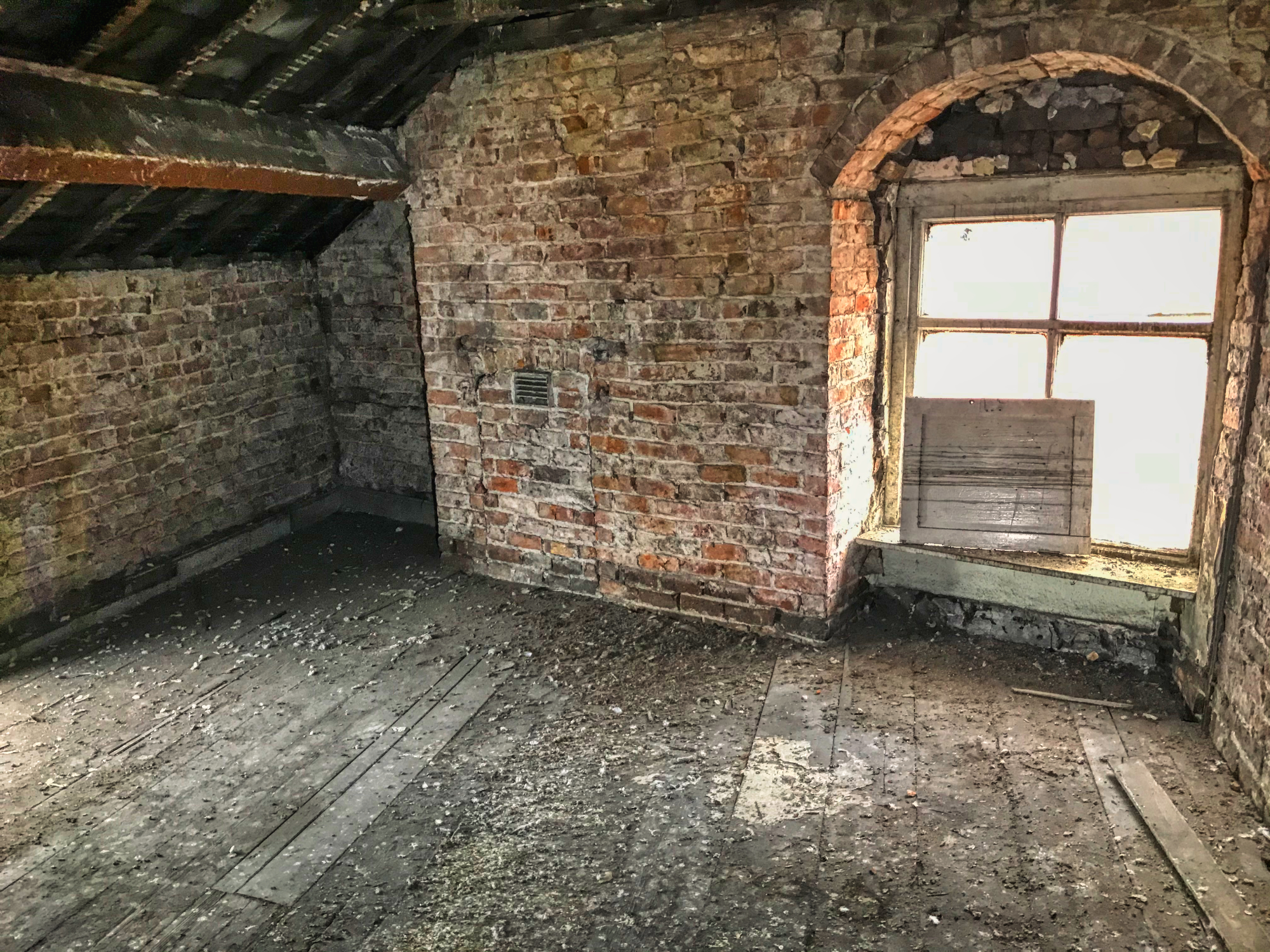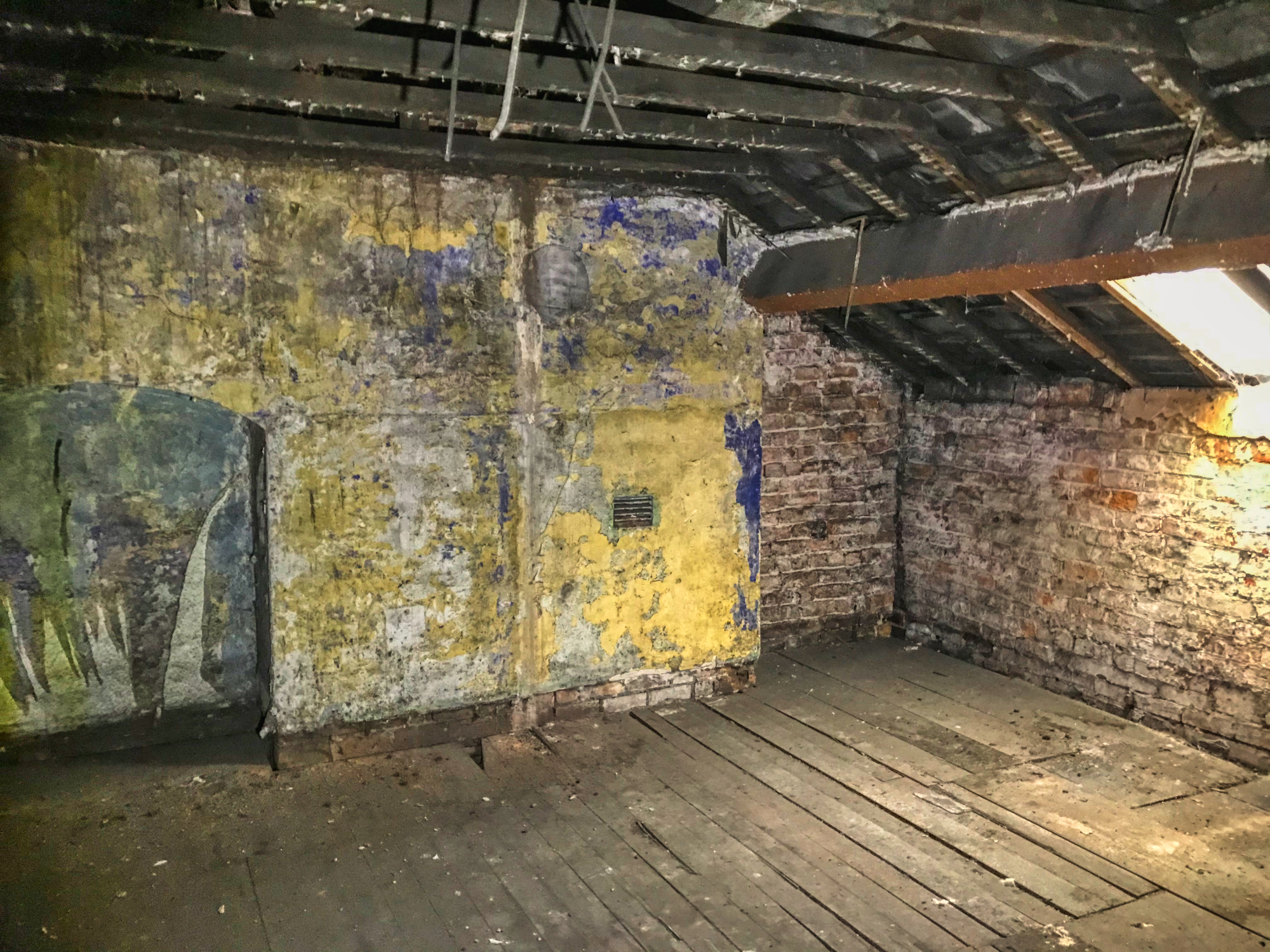 A few rooms were completely stripped back of décor. I did not hang around.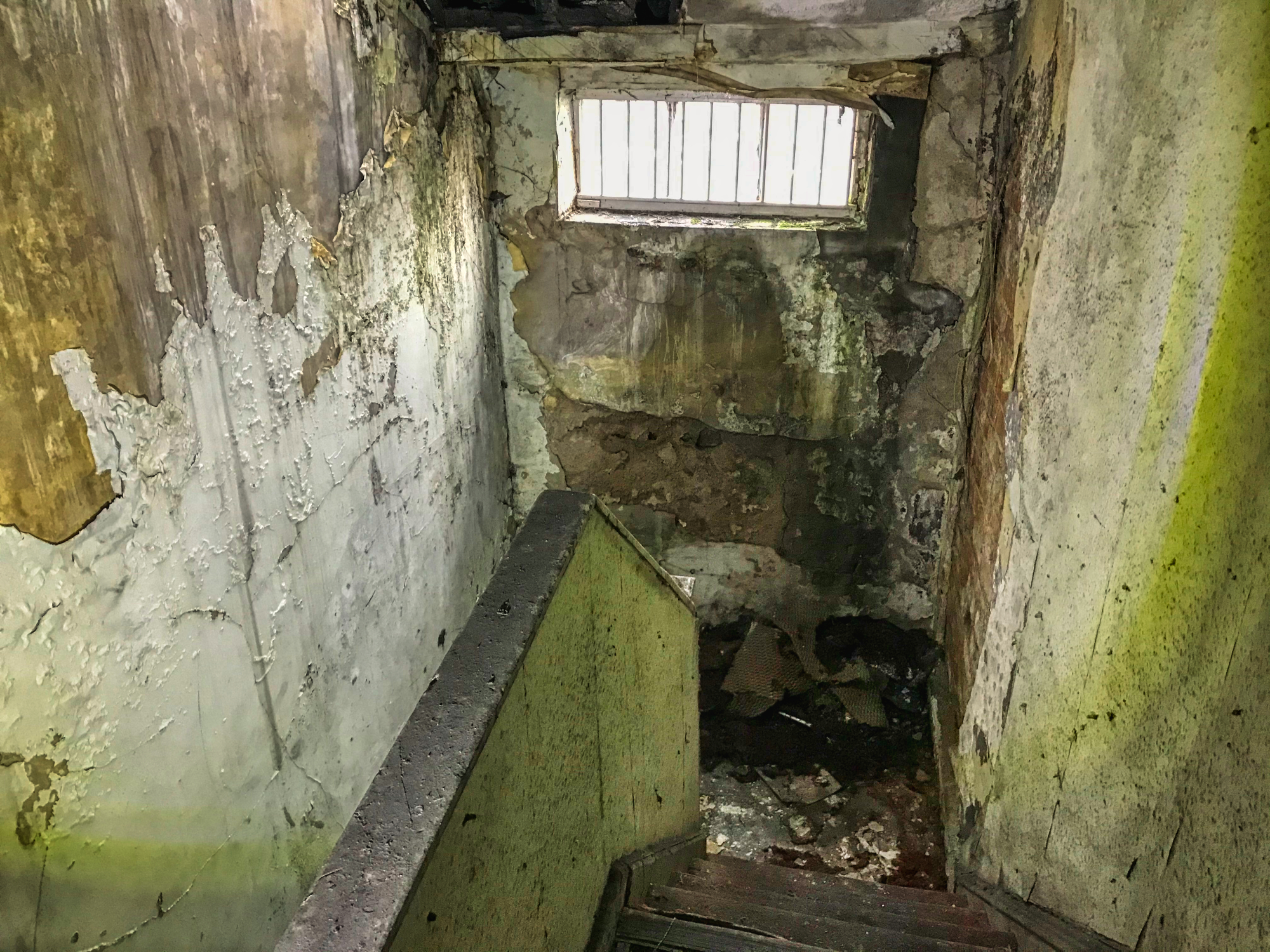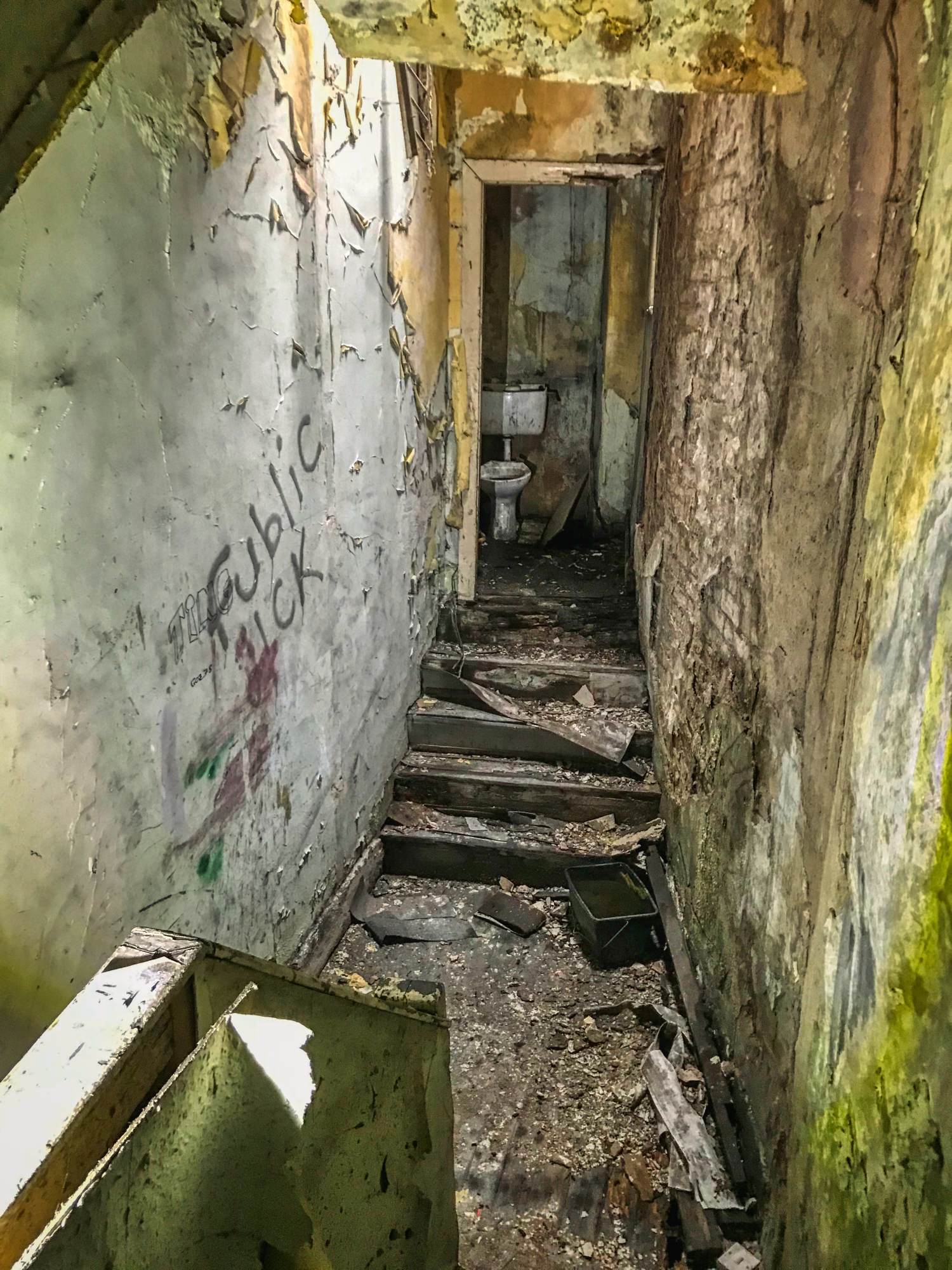 If you ever watched the epic 'Trainspotting', this scene reminds me of 'the worst toilet in Scotland'.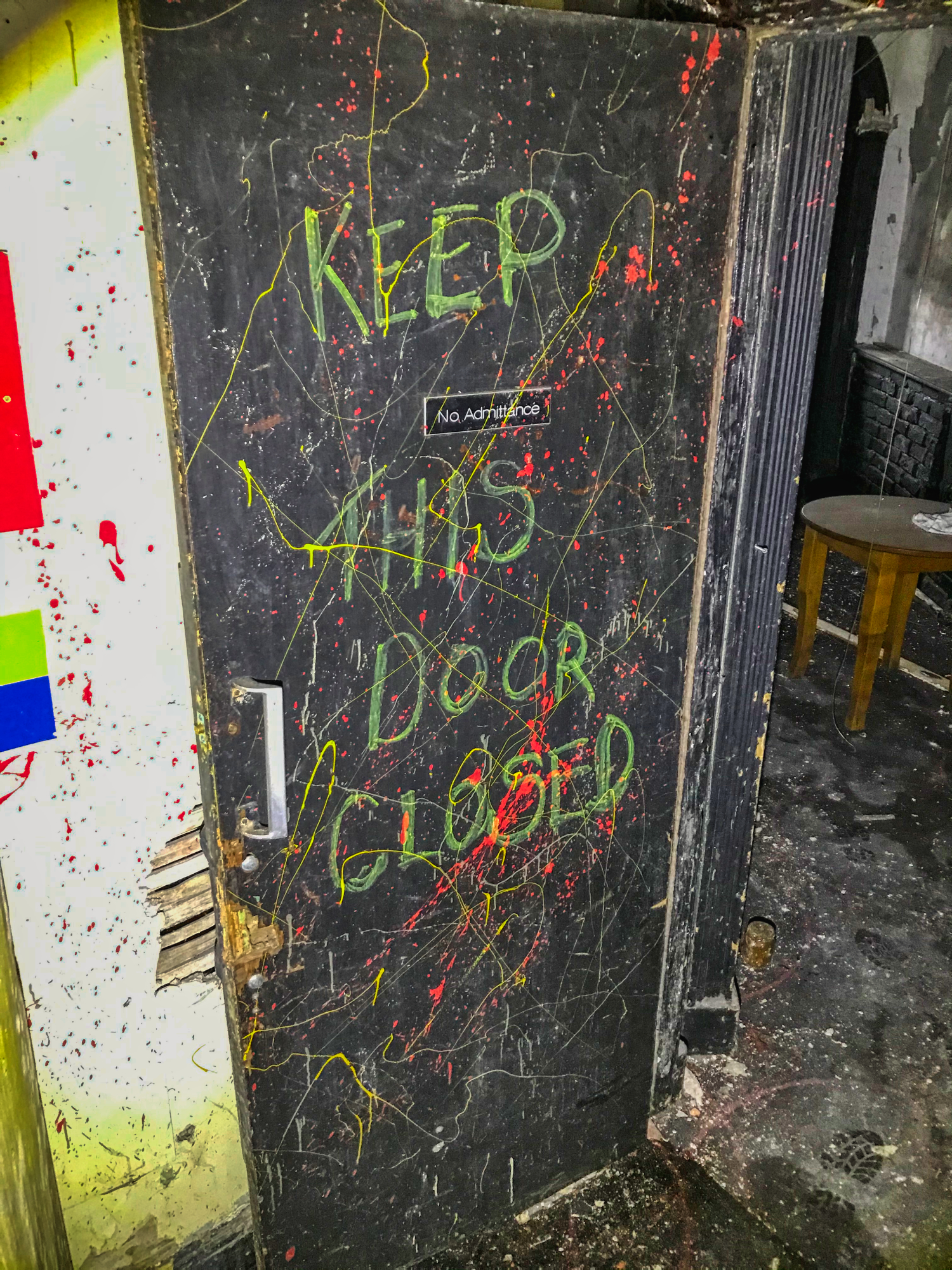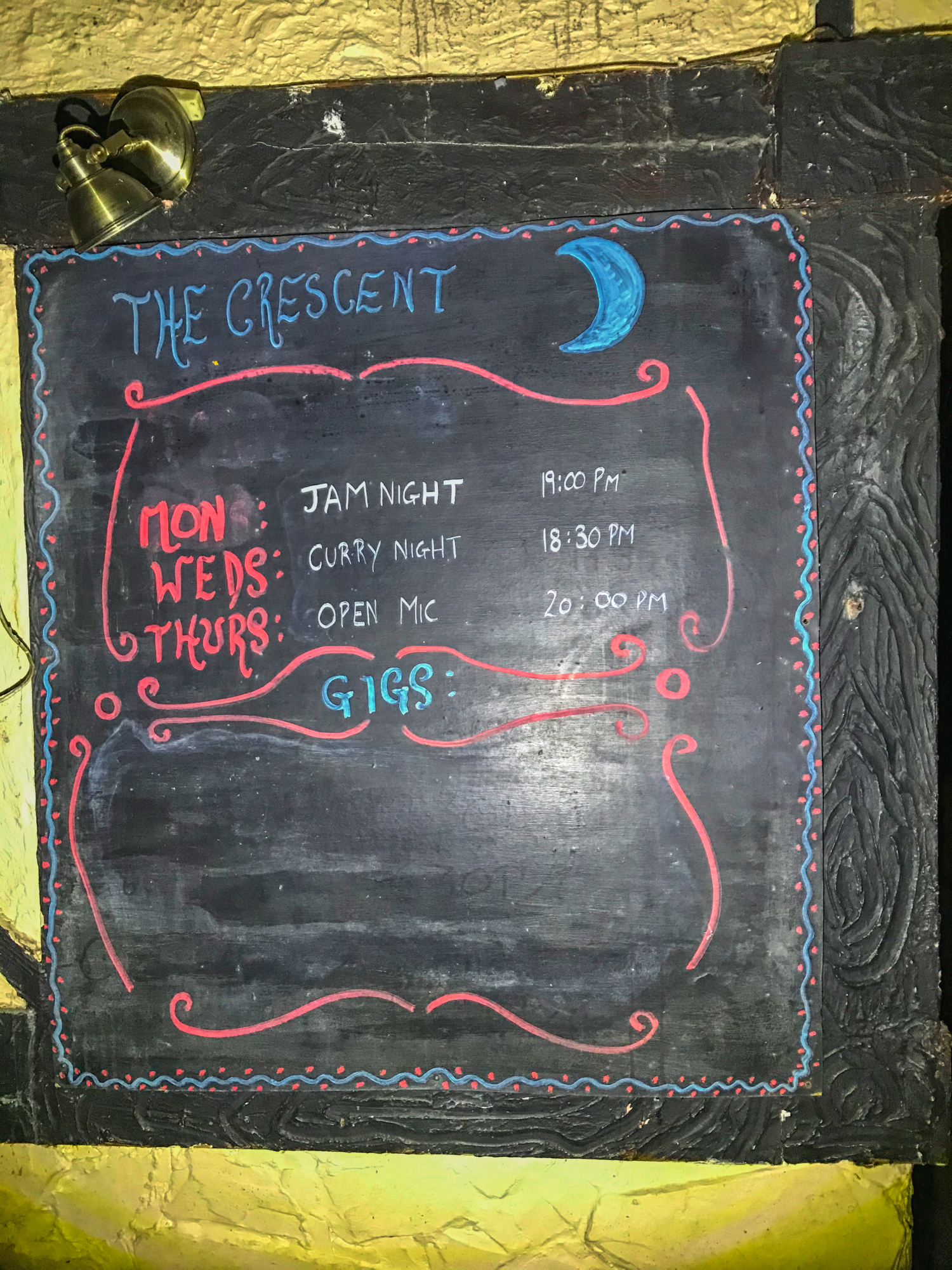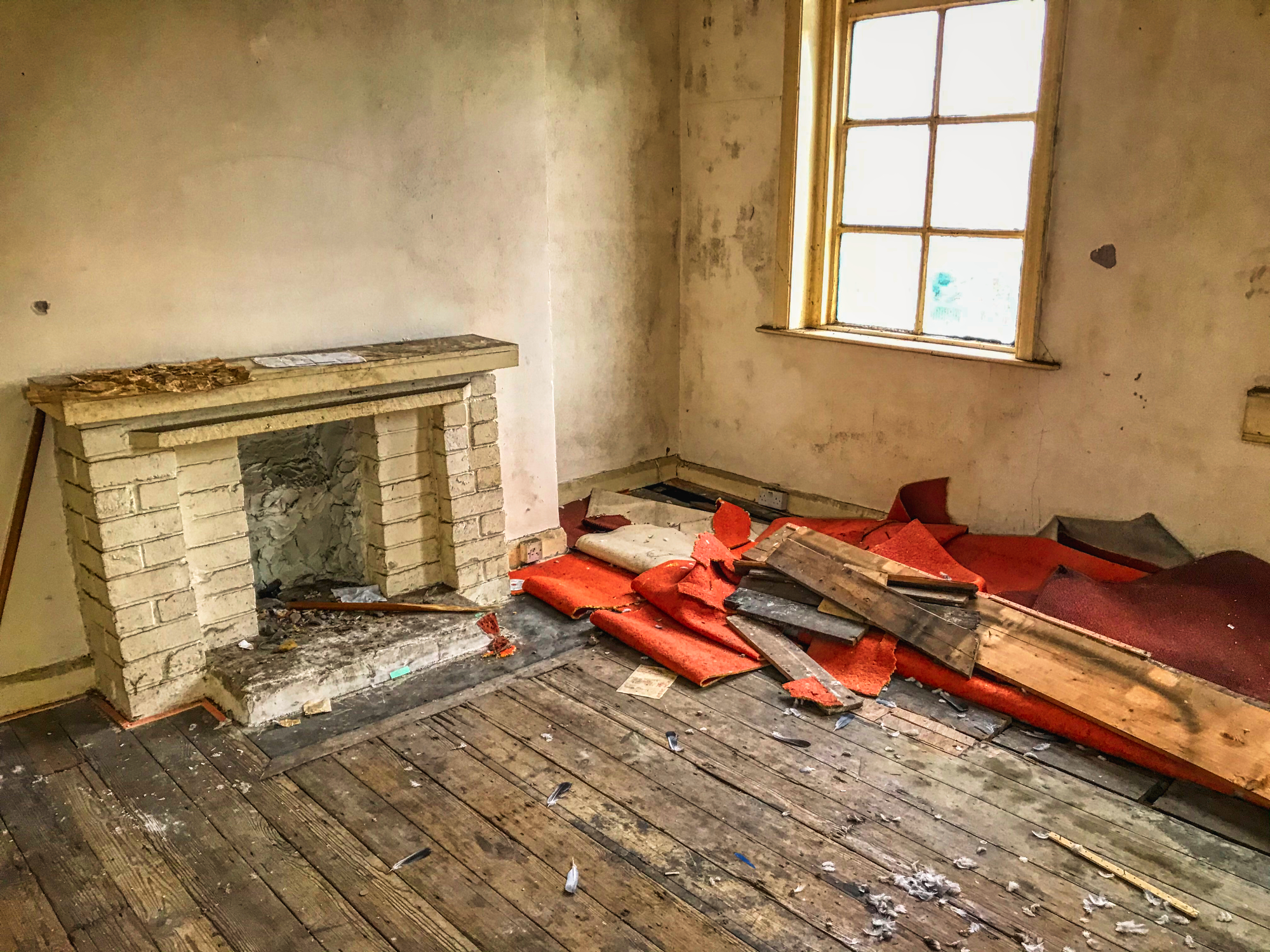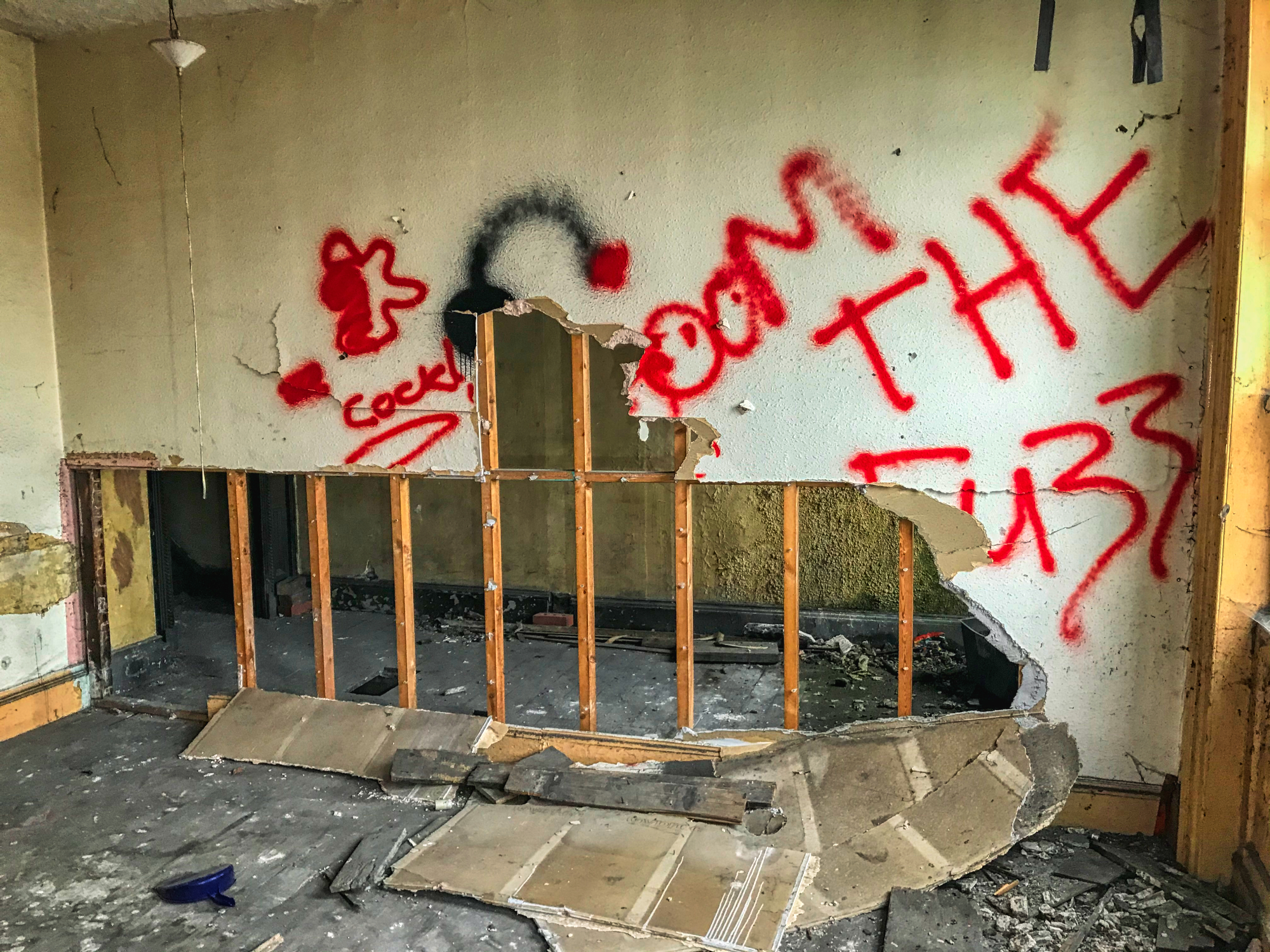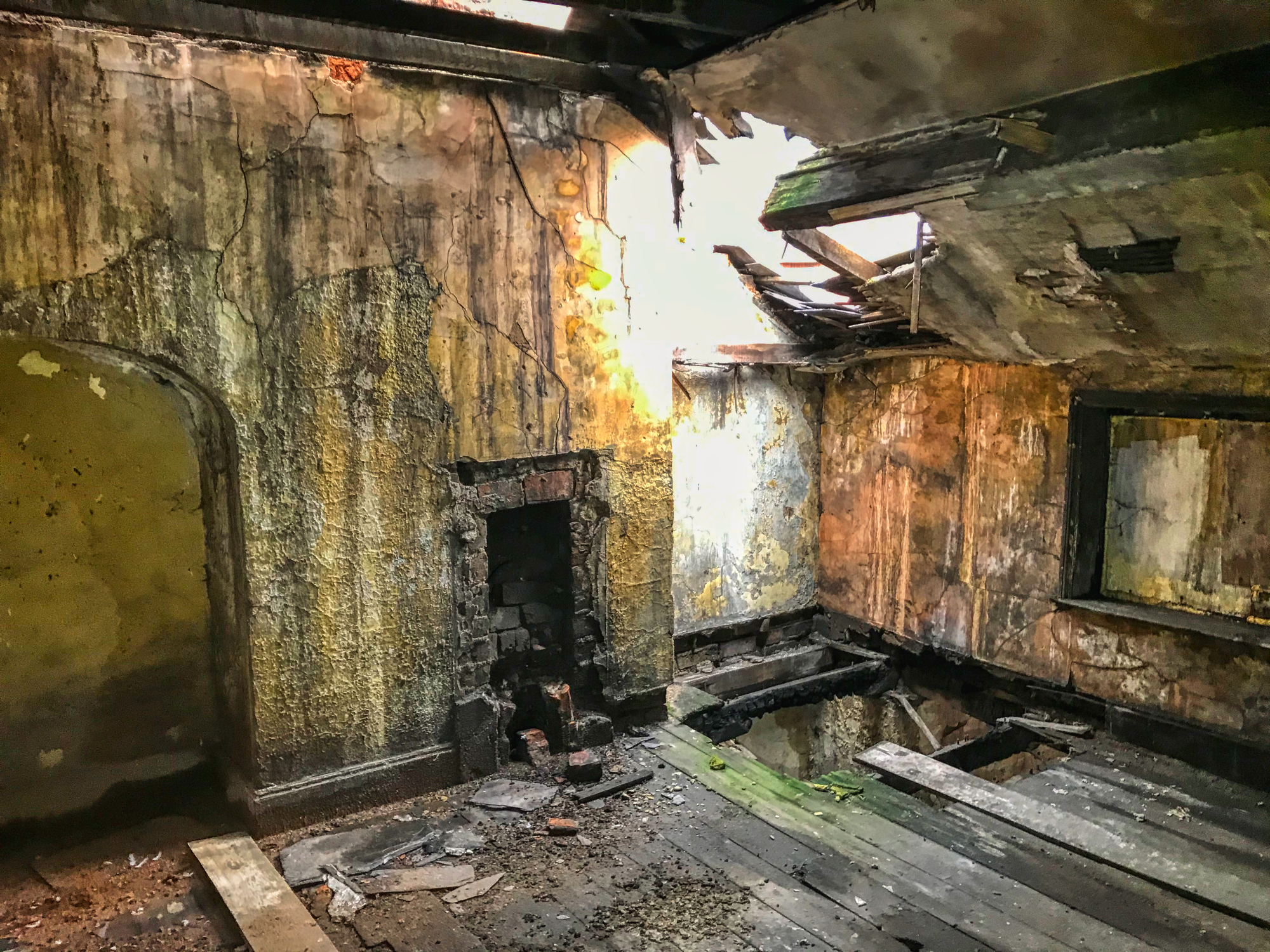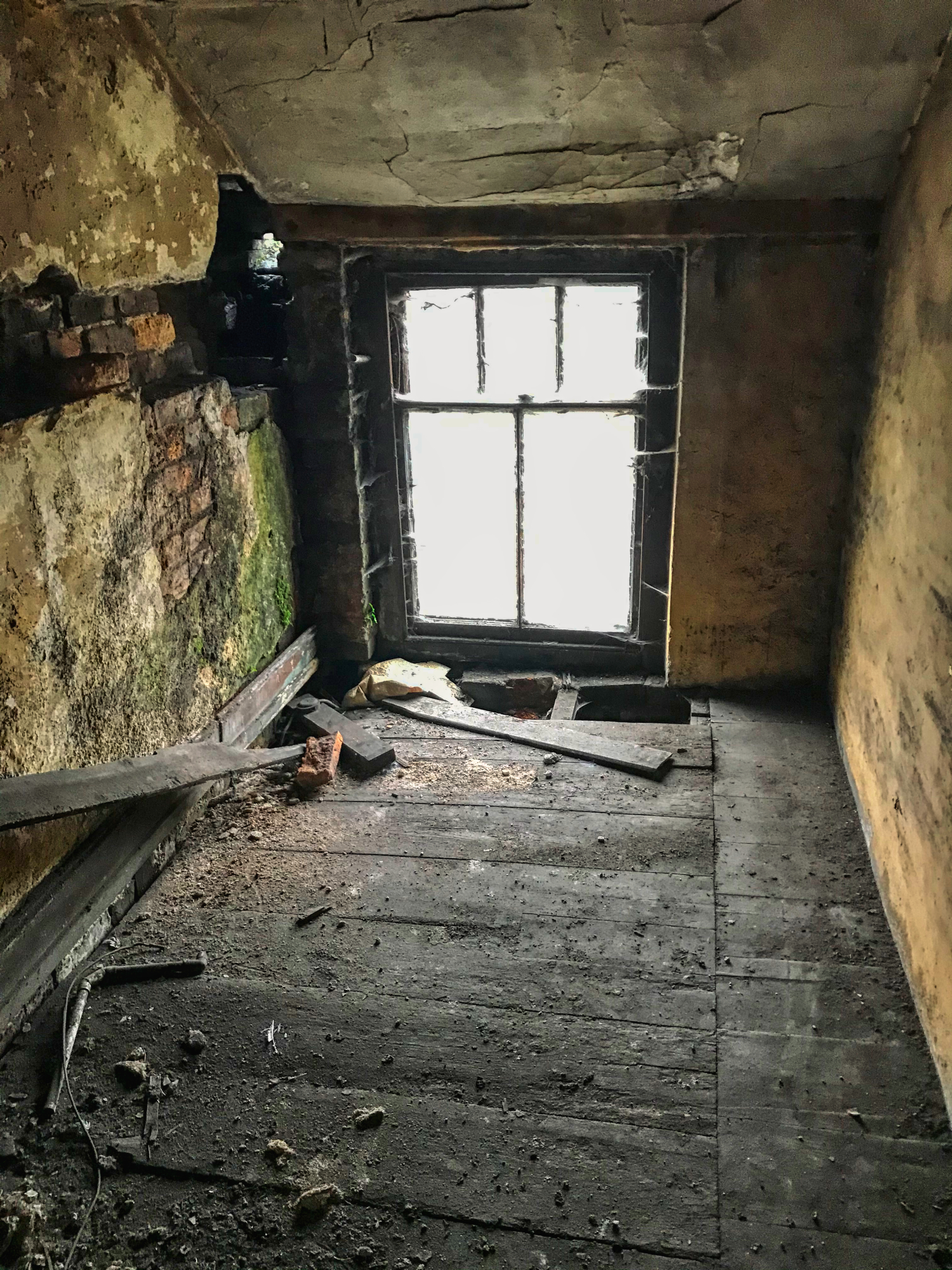 It was taking some time to check out the upper floors of 'The Crescent' and we found easier ways to navigate the building during this time.
The CDs could have been derived from one of the live acts that played here.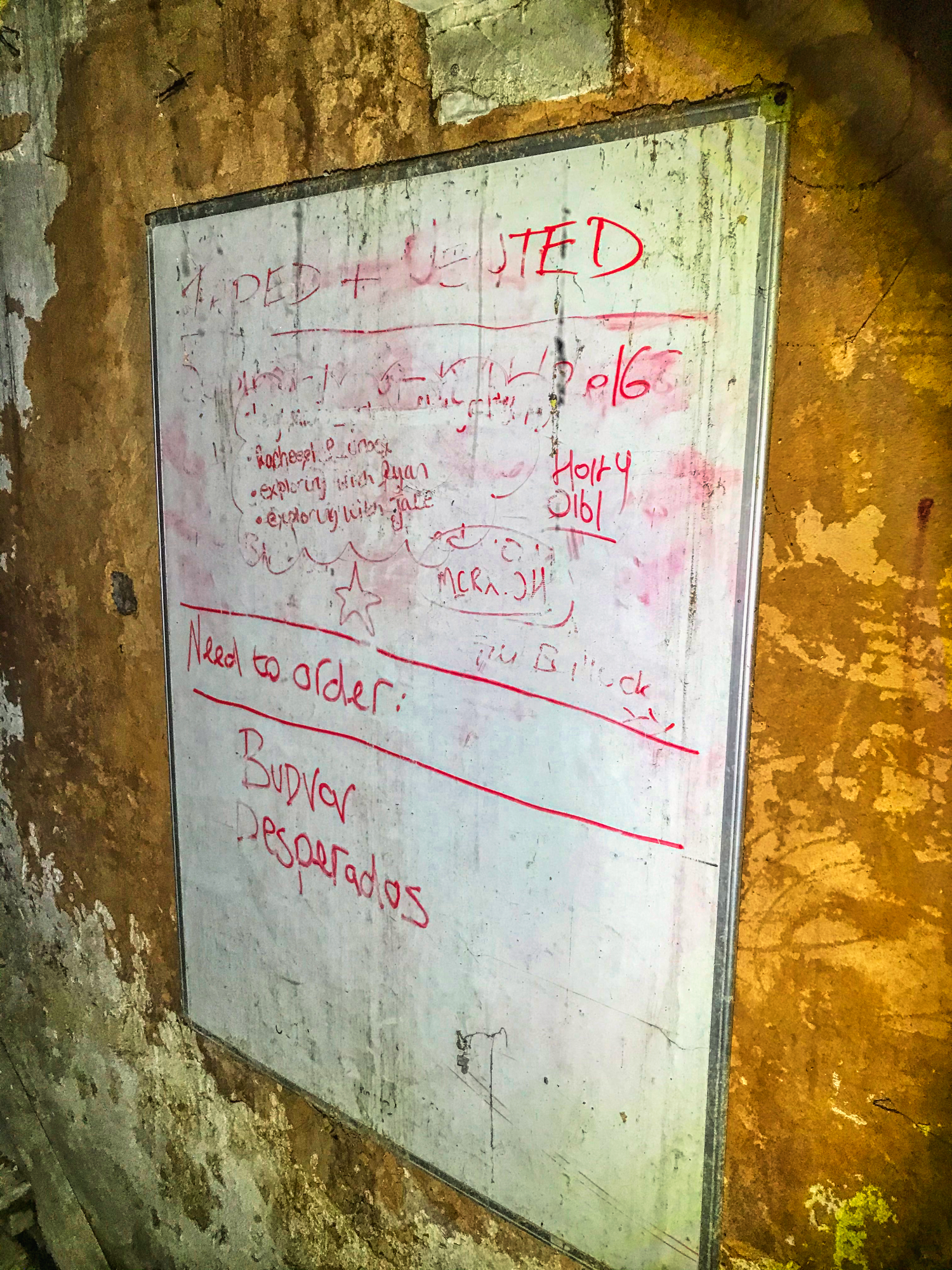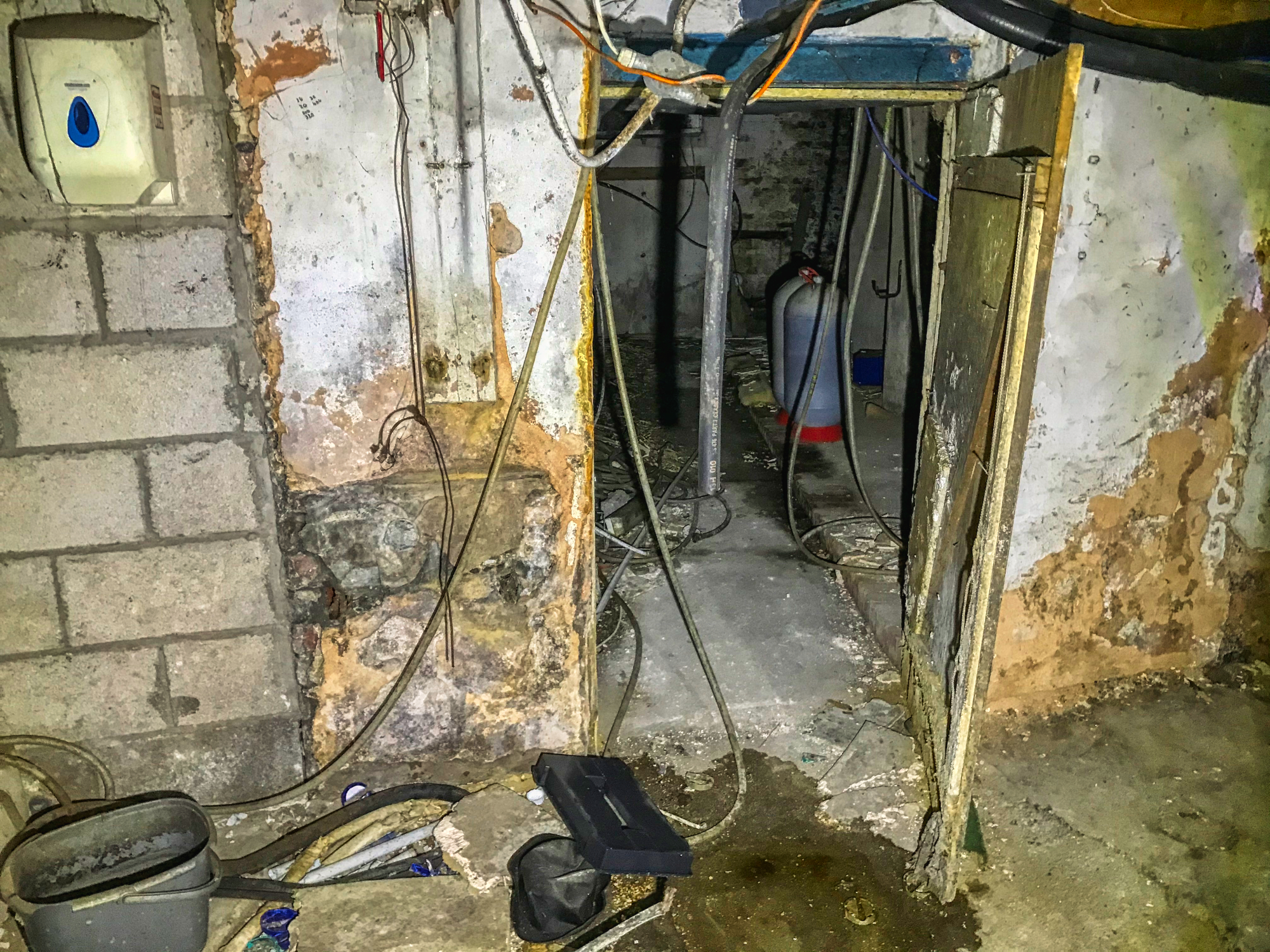 We climbed into the depths of the cellar with @dizzydiscovery muttering something about the lost tunnels of Manchester and the hidden city.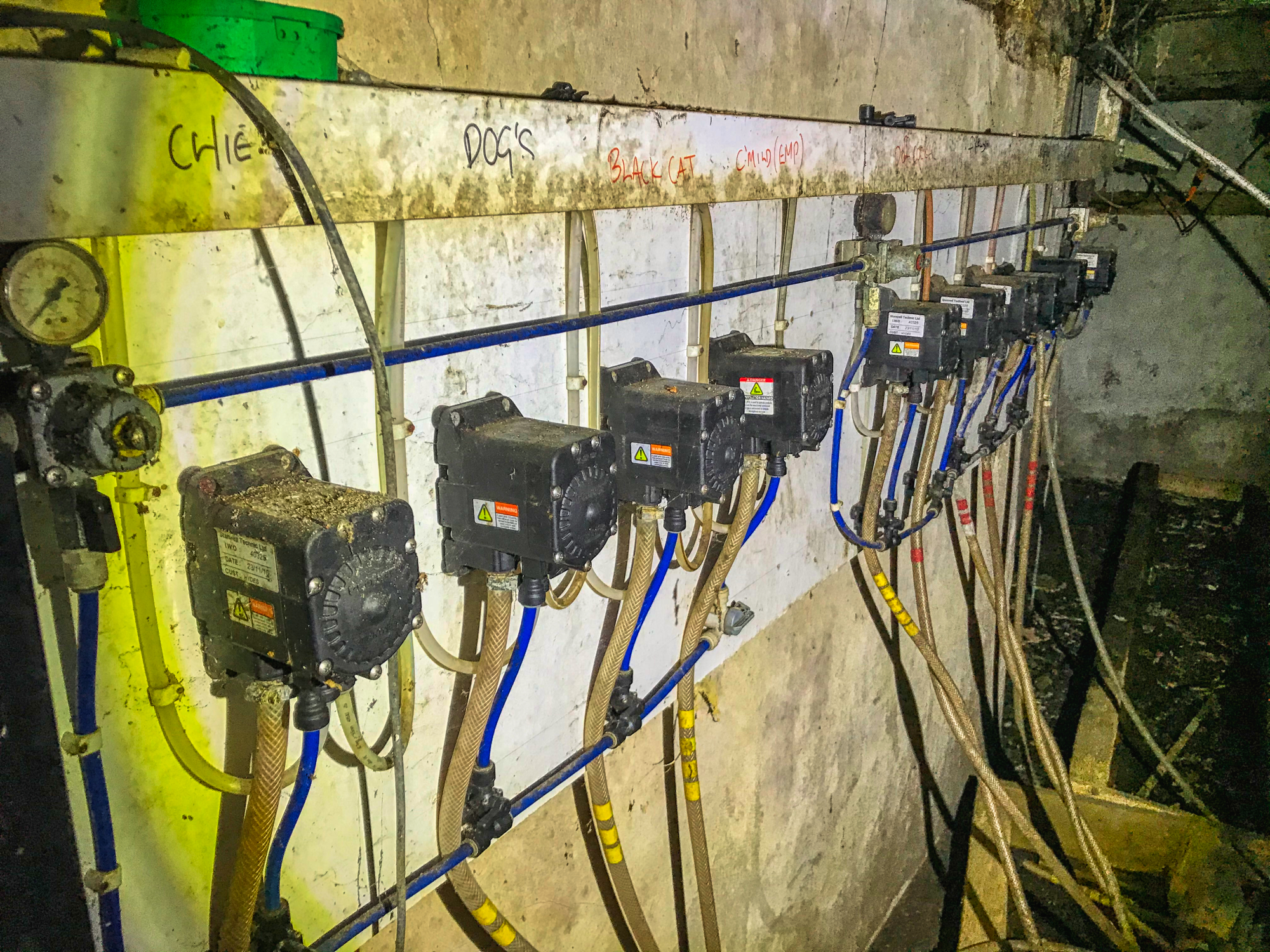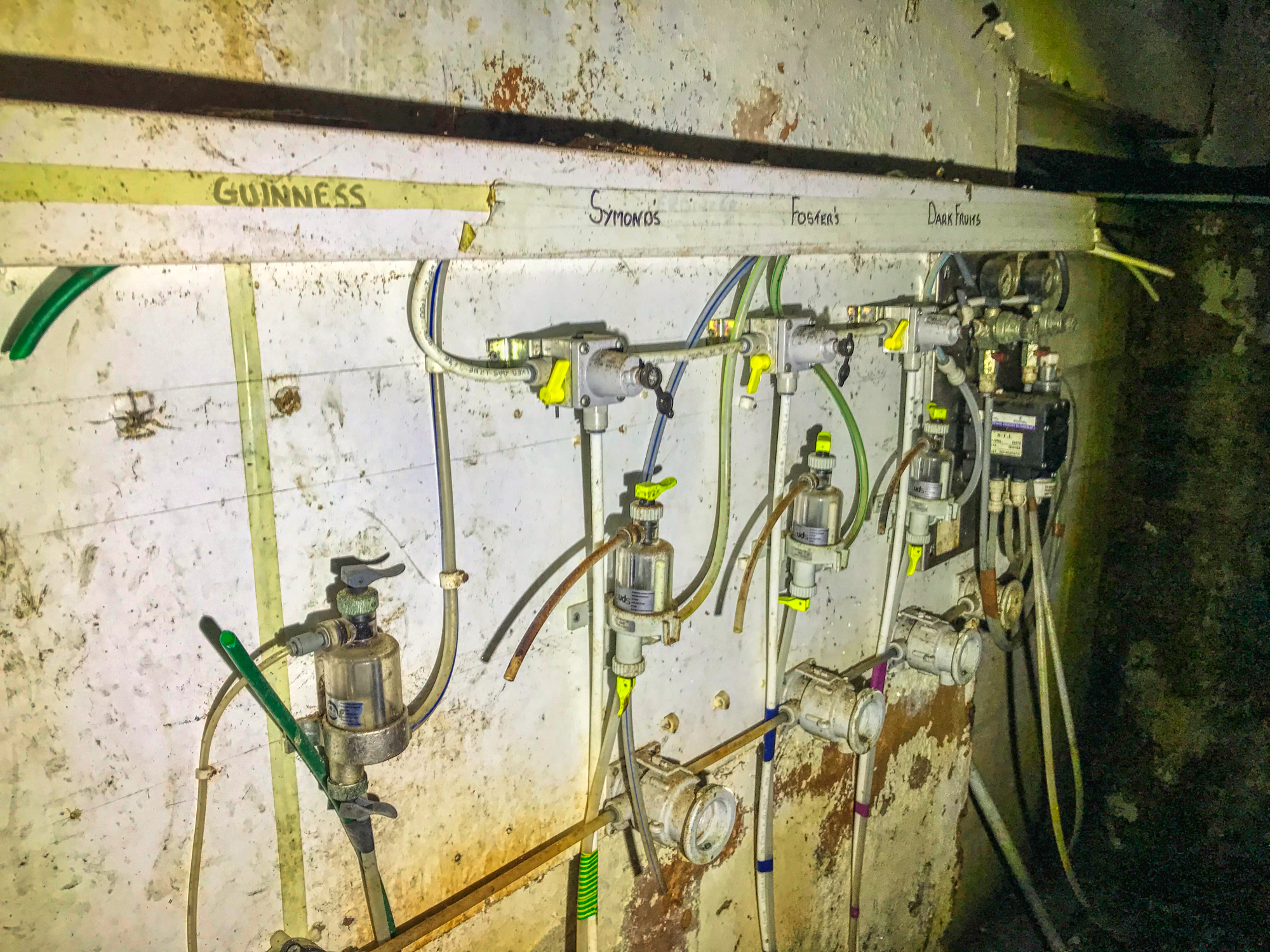 It is supposed to exist but all entrances have been sealed and welded.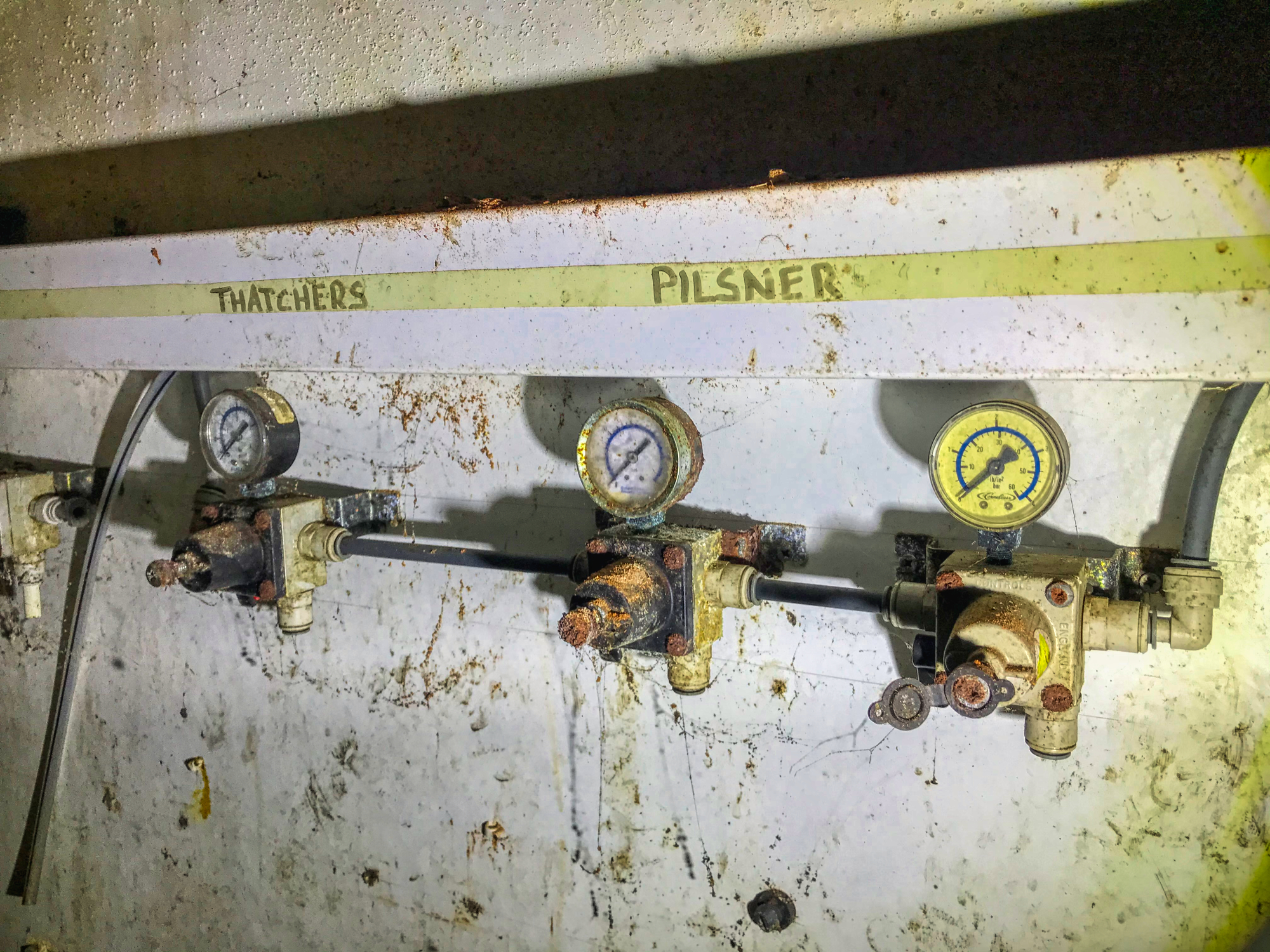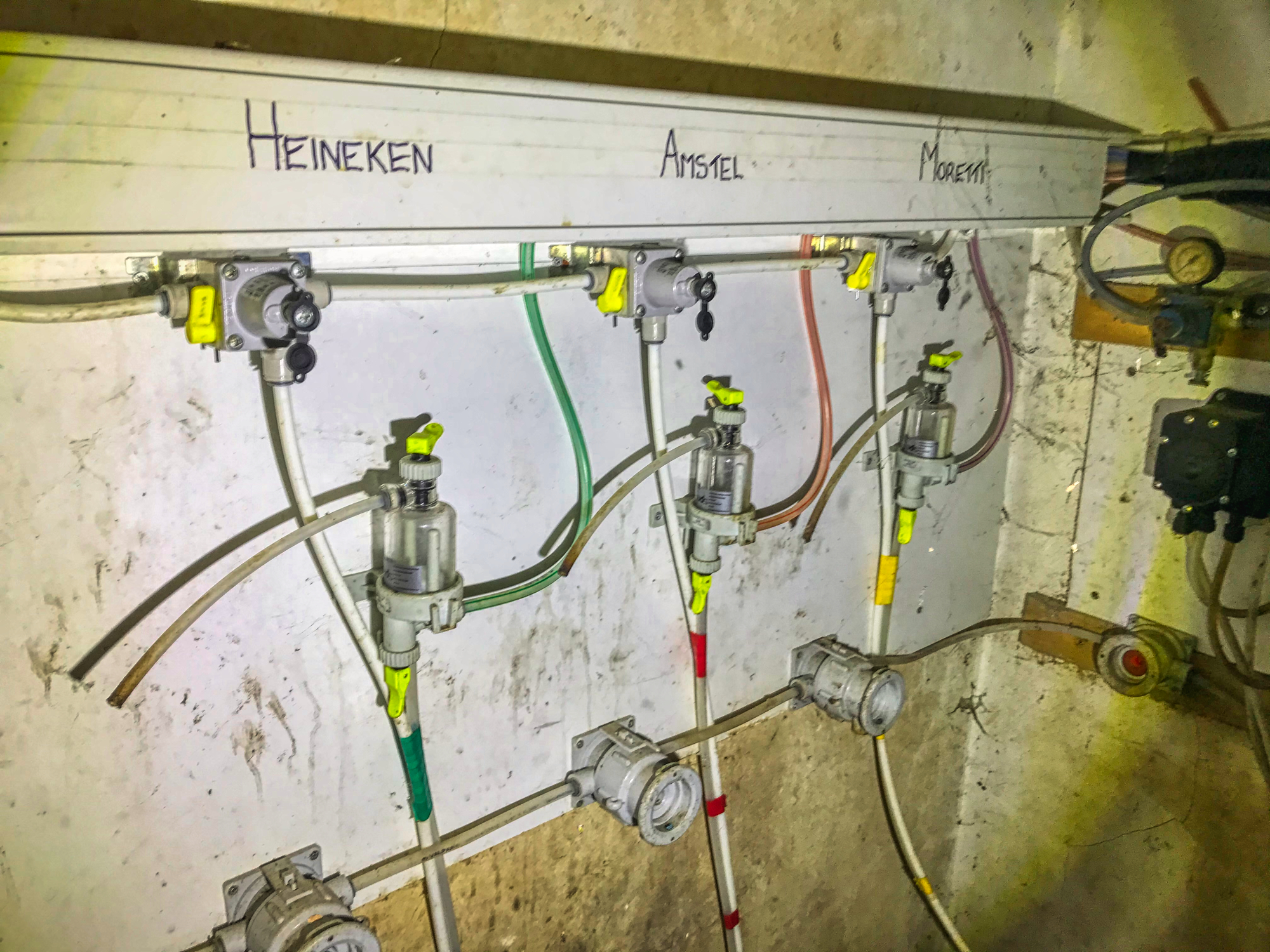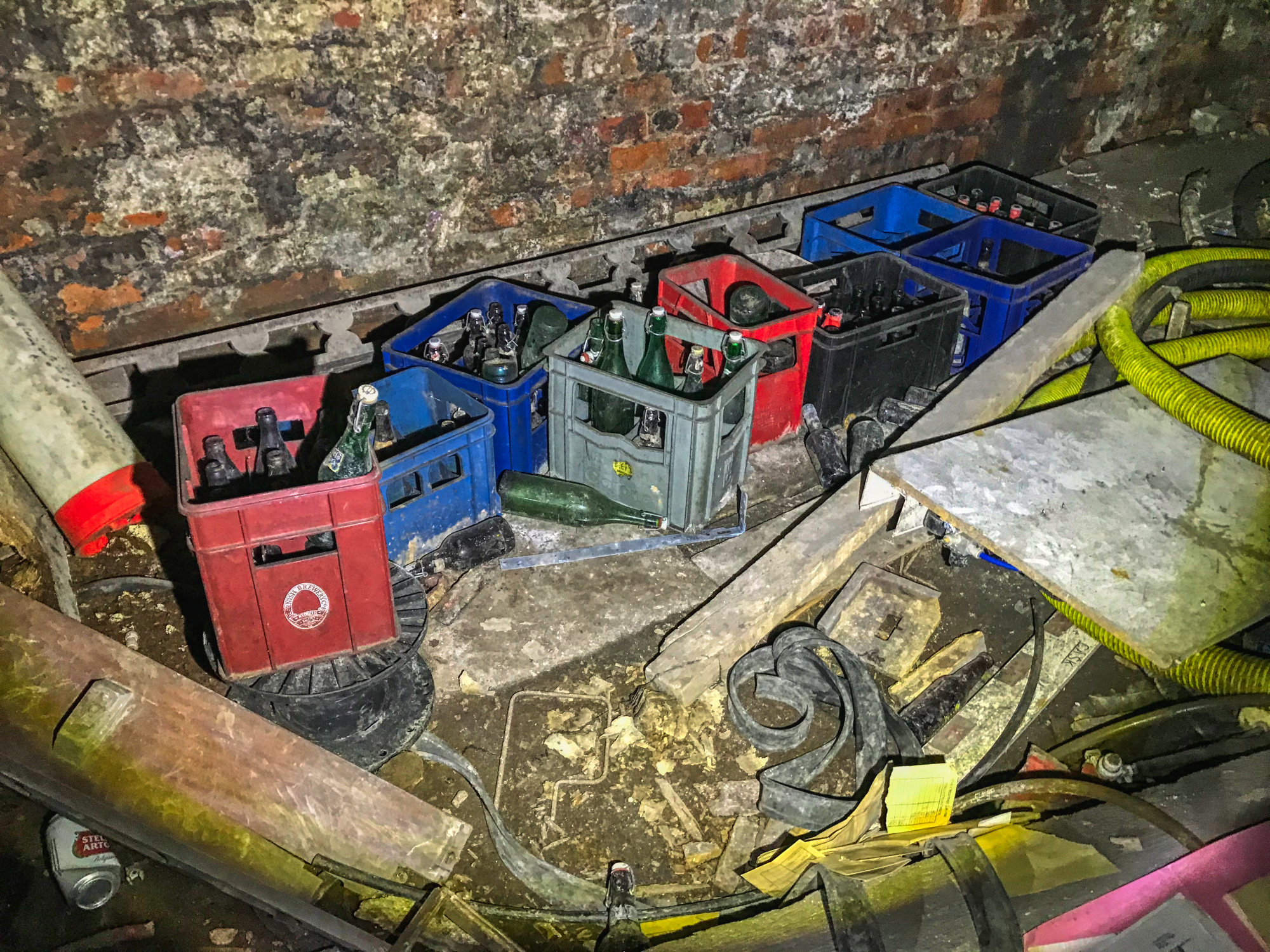 This was an equally large cellar and we were to find something interesting finally.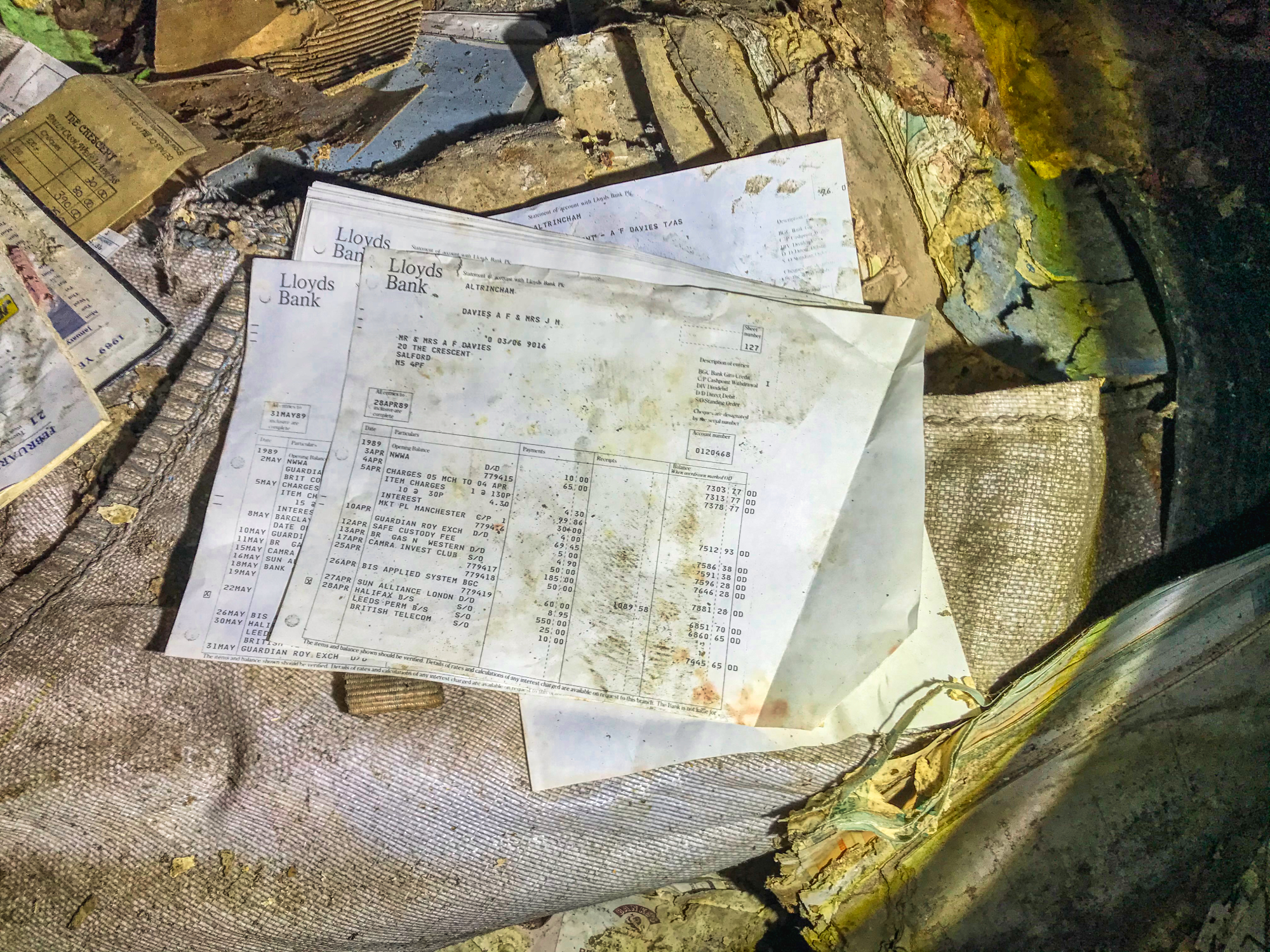 Mr. and Mrs. Davies look to be £7500 in the red but that was long ago in 1989. Things could be rosy again today.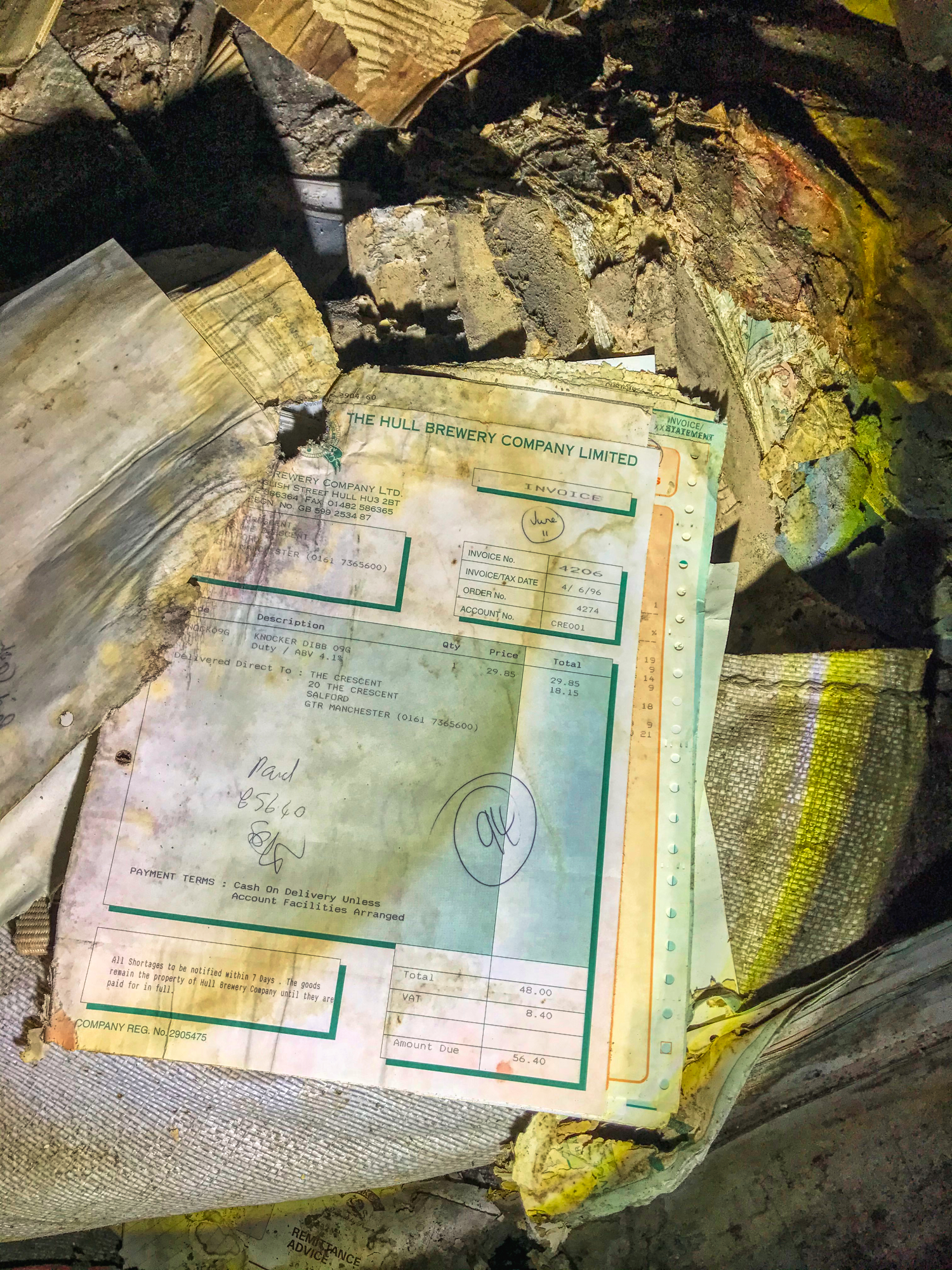 In 1996 they needed a new 'Knocker'?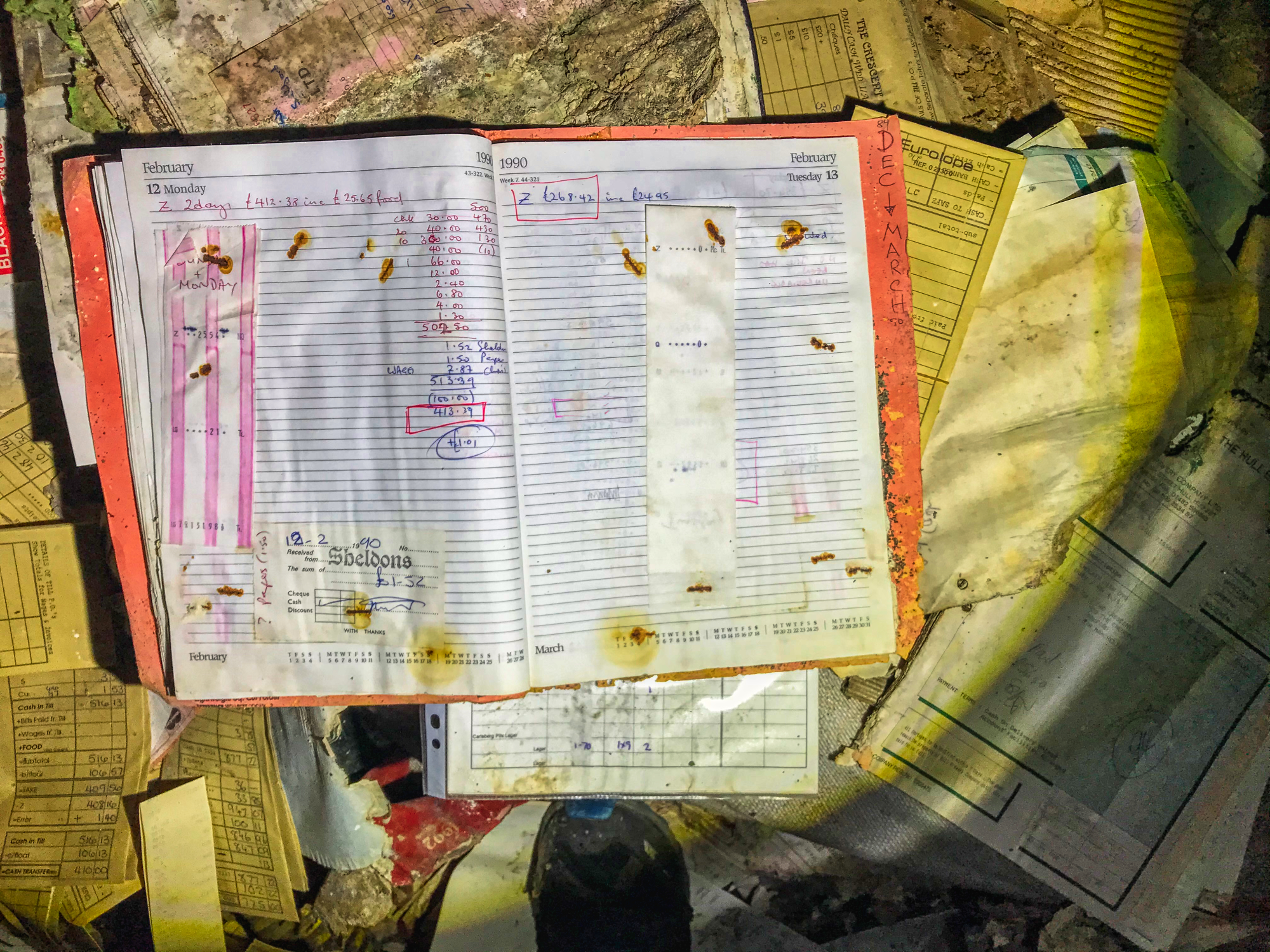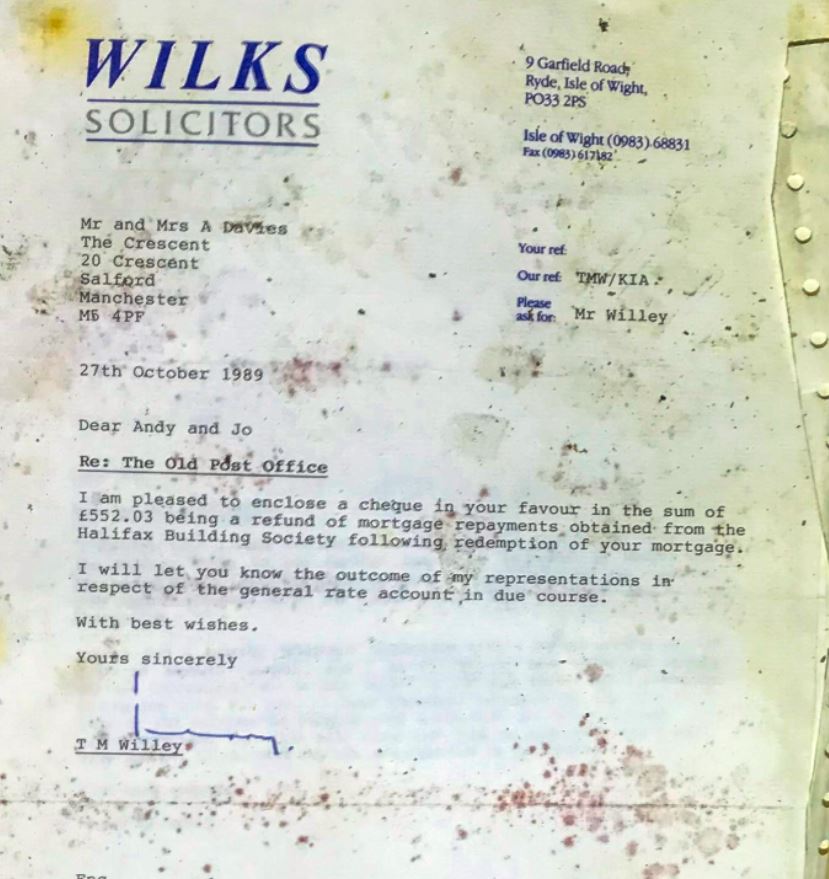 ...'let's take a closer look at this one'...
Mortgage redemption? So Andy & Jo did pay it all off. Things should have been looking up and in 1989 the pub industry was not yet in decline.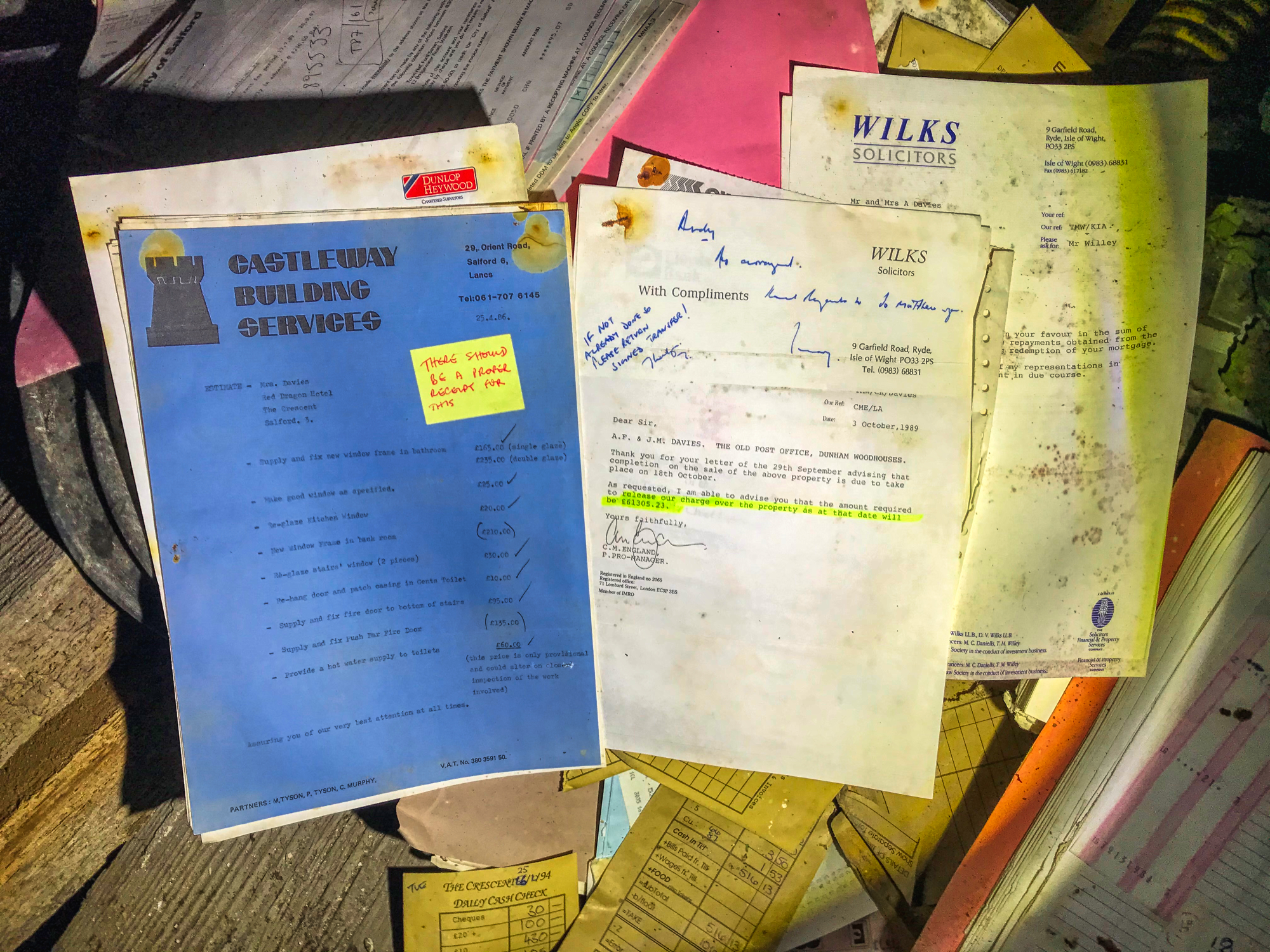 The same couple are selling another property for the sum of £61000. That should take care of that £7500 bank deficit.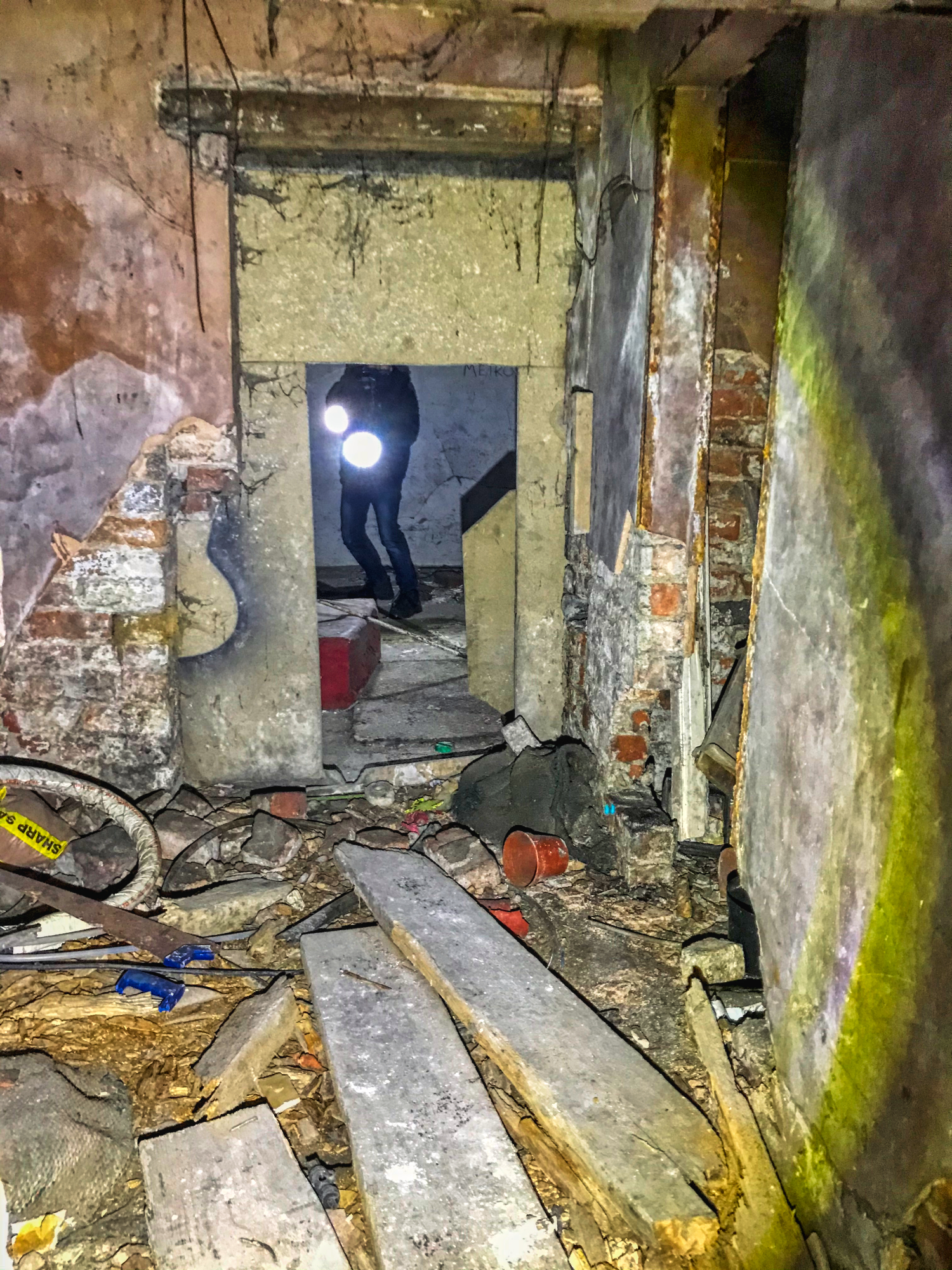 @dizzydiscovery not content with a single torch is armed with two.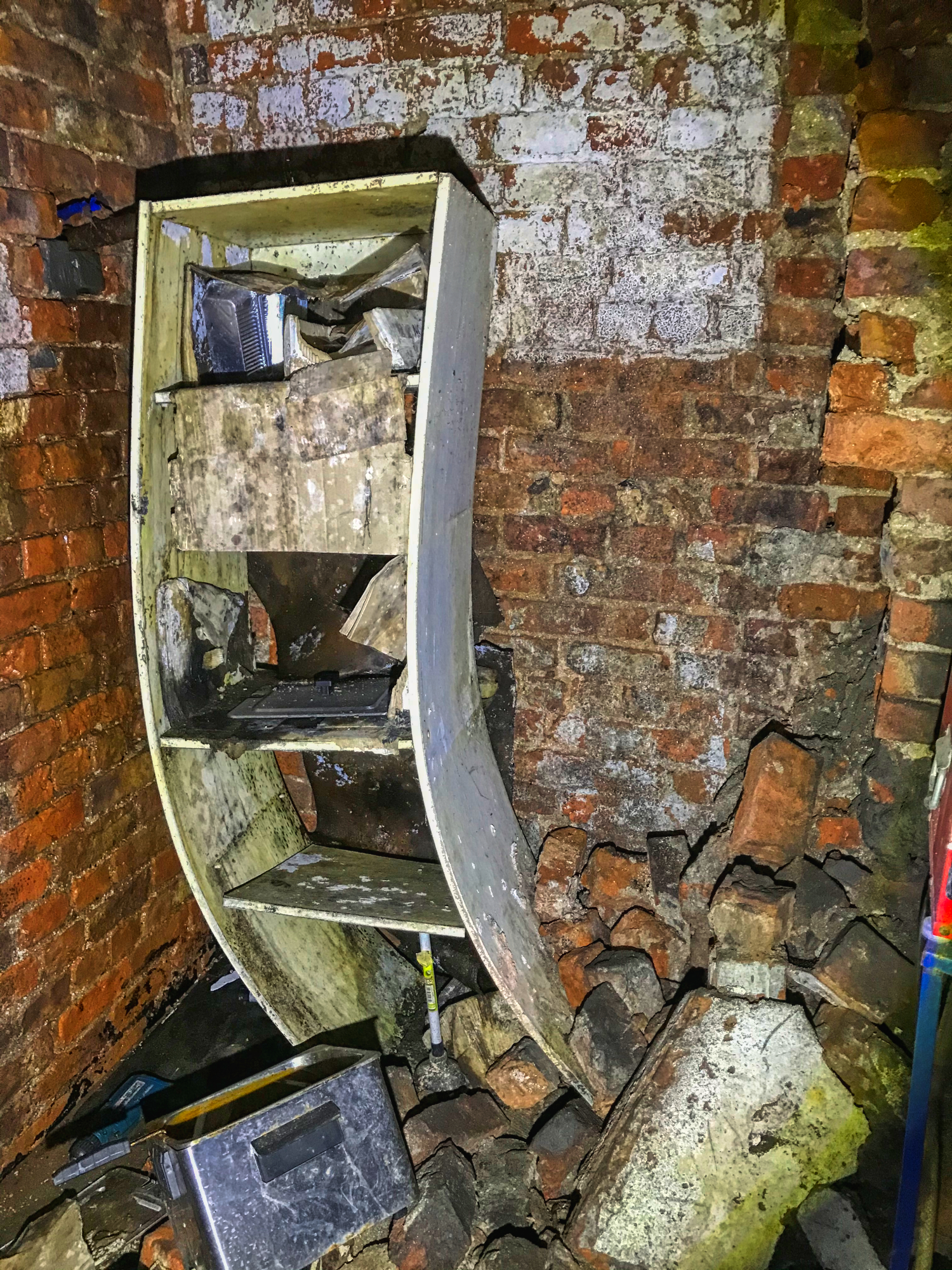 That is one hell of a bendy shelf.
The pumps and equipment are still intact and down in the depths of the pub along with some glasses if you want a quick drink.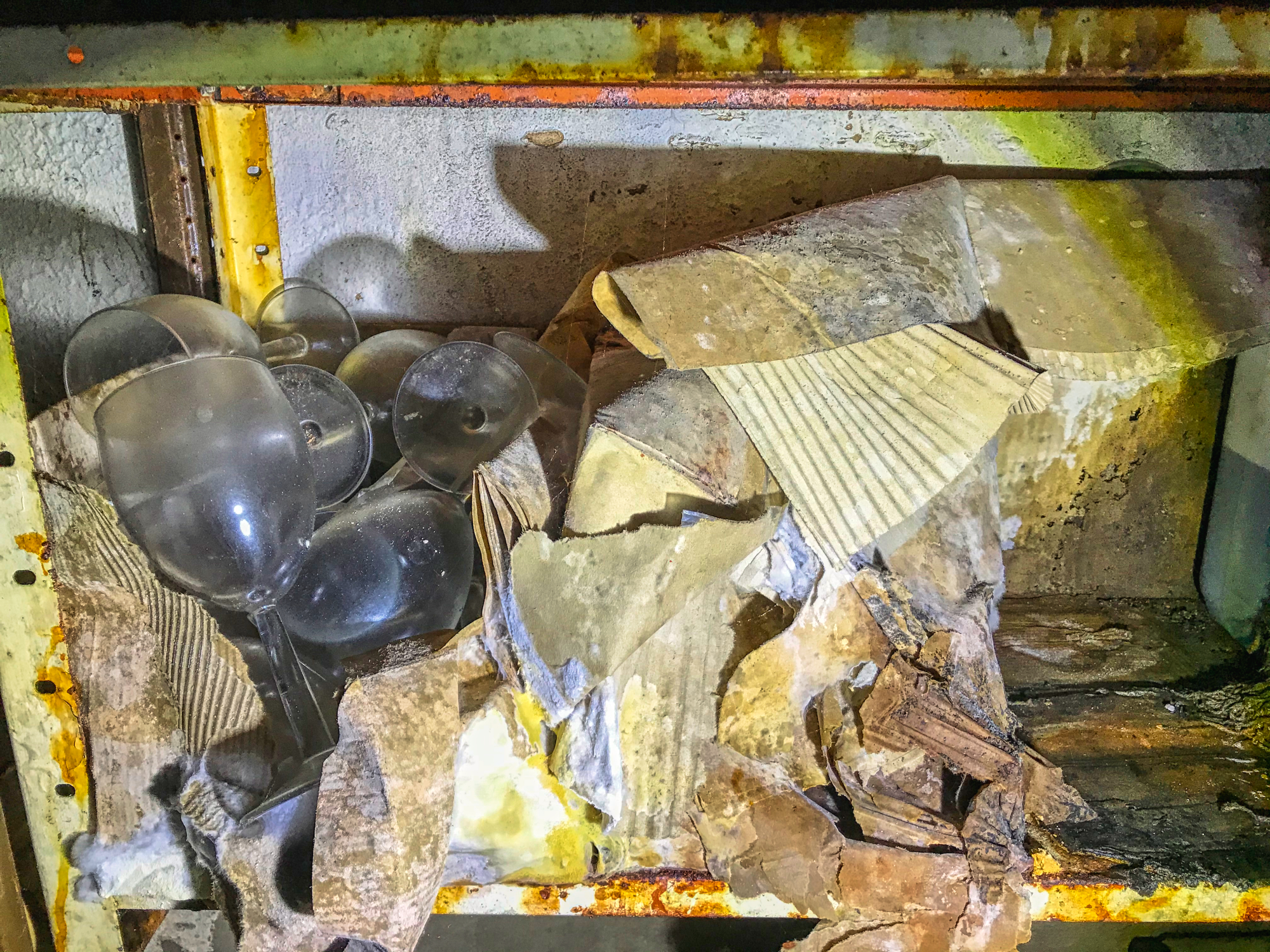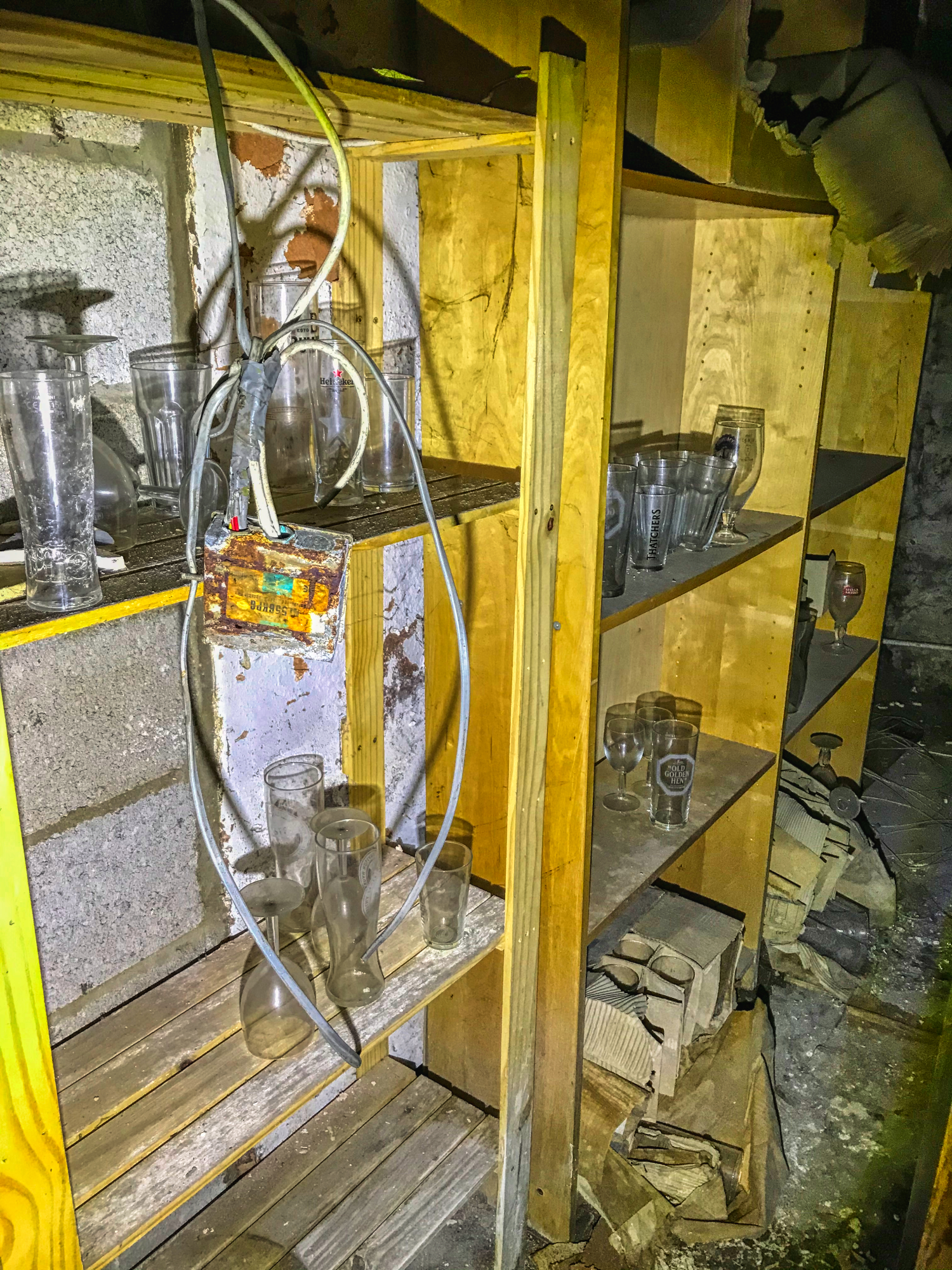 Navigating the exit of the tall door guarding the 'The Crescent' was great fun and consisted of me getting my foot trapped around six inches above my head.
'Arrgghhhh…… fuck… give us a hand mate', I pleaded to @dizzydiscovery unable to get my hands up far enough without ripping my jeans.
I was never great at the splits when young but was doing a decent impersonation of the style. A laughing @dizzydiscovery released me after letting me suffer for a few seconds.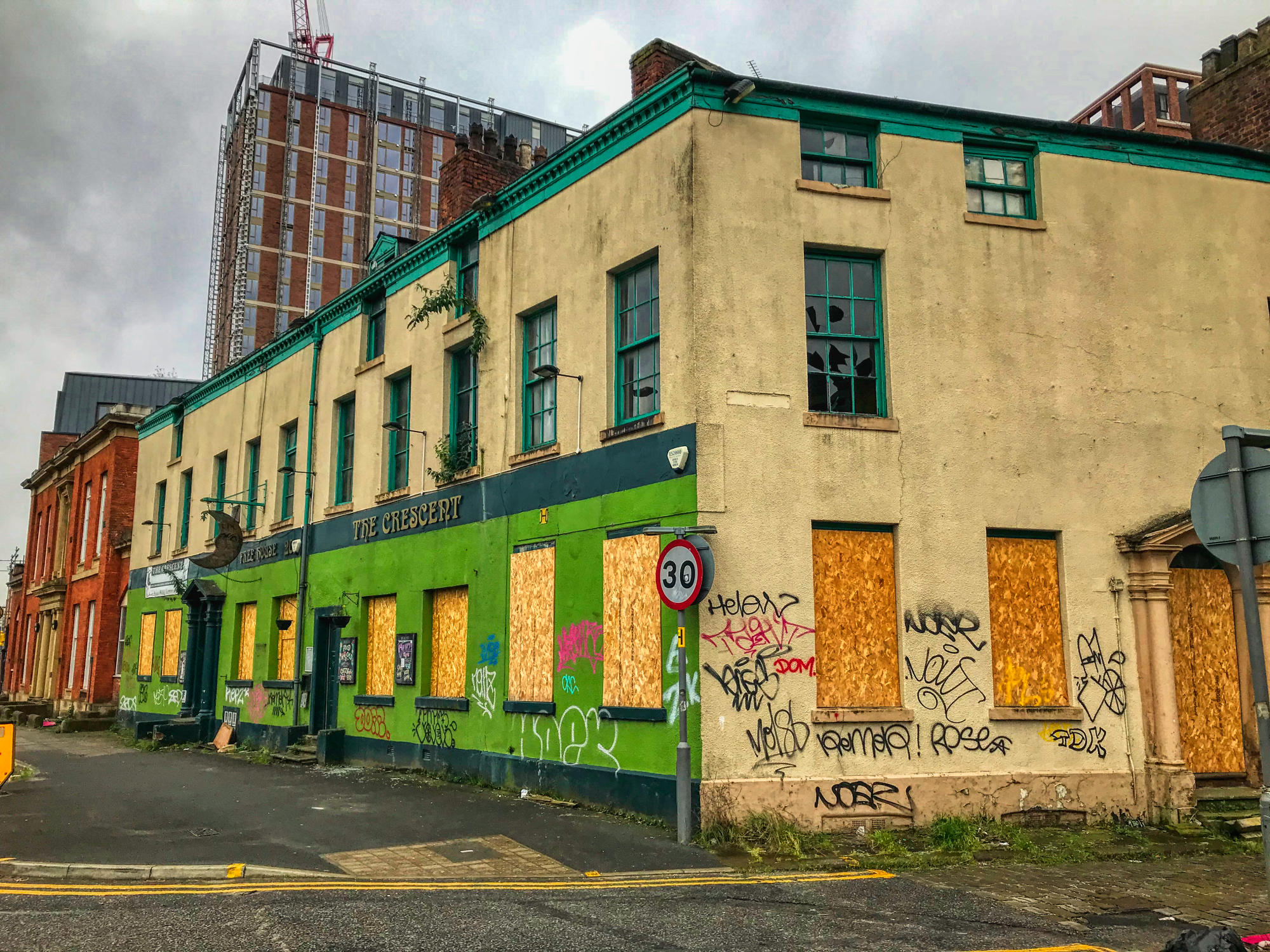 I'm sure the bastard took a photograph as well, just for blackmailing rights.

Do you like posting your Urbex content and photography for FREE on Facebook and YouTube? I like to get some form of reward for my work and every time I create I do just that. Take a look at The Urbex Community on HIVE.
If you want to keep creating for FREE then ignore what you are reading. If you want to be like me and gain something other than BUGGER ALL for your work then click here and learn about posting on the HIVE blockchain.

Earn FREE EOS from Coinbase by taking partaking in a simple quiz here
Earn currency while you play brewing virtual beer with CryptoBrewMaster
Earn currency while you play and become a global Rock Star with Rising Star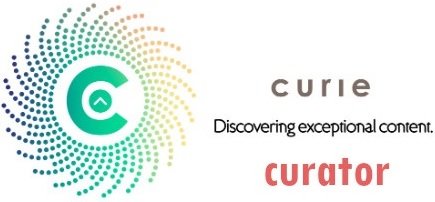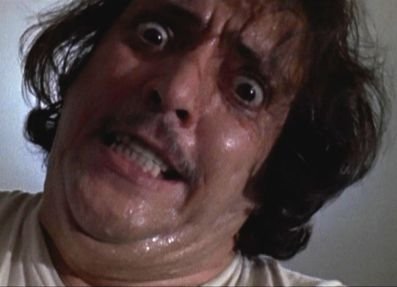 If you found this article so invigorating that you are now a positively googly-eyed, drooling lunatic with dripping saliva or even if you liked it just a bit, then please upvote, comment, rehive, engage me or all of these things.
---
---