Tales of the Urban Explorer: The Bypass House
It took the best part of NINE months for me to visit 'The Bypass House'. I found it in the middle of 2020 and added it to my schedule on several occasions only to 'bypass' it (erm... sorry!).
What was bothering me was the access, which meant either climbing a gate next to someone's house or clambering down an embankment onto a busy bypass and scrambling through some woods.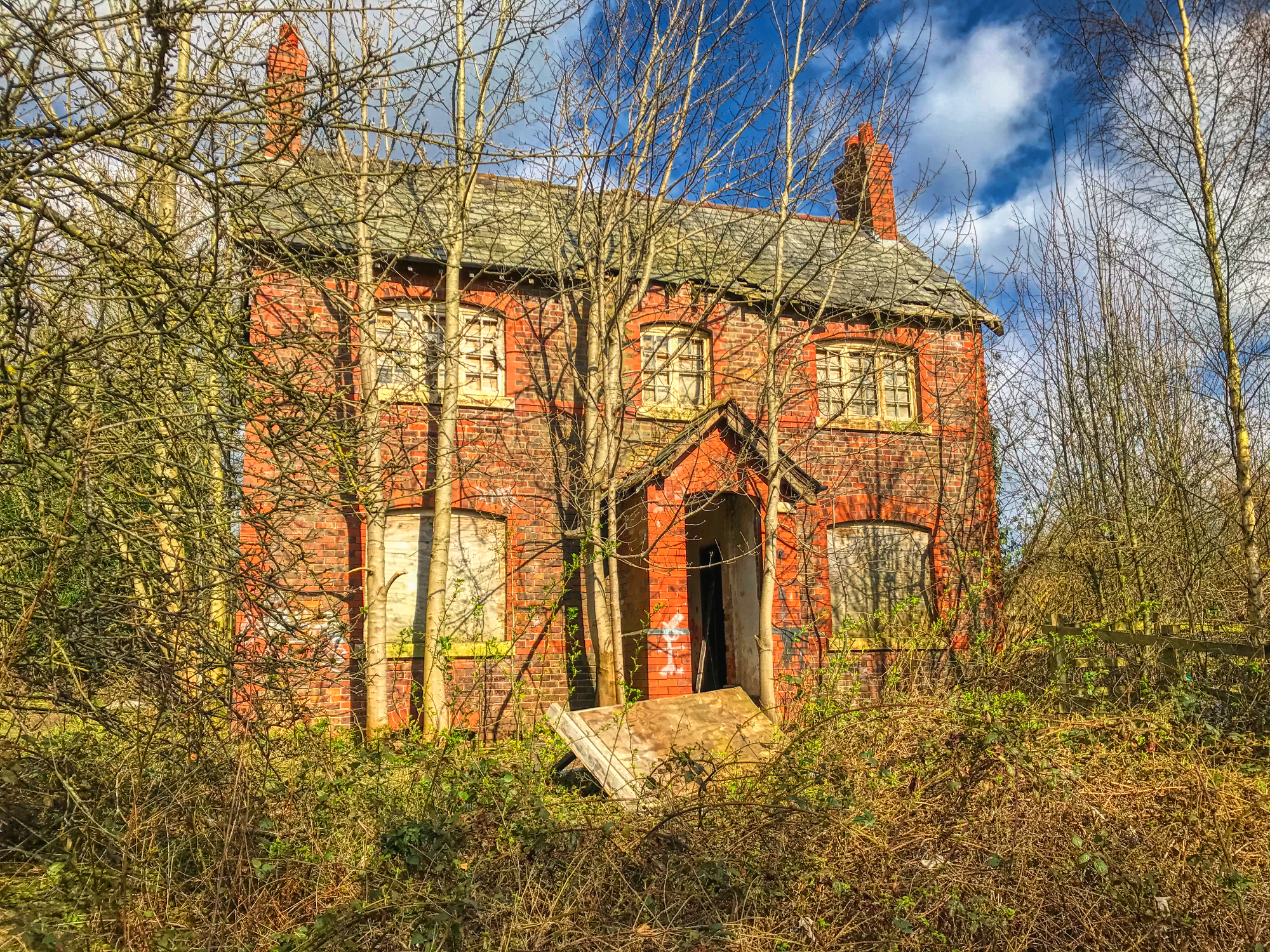 Bypass Meaning: - A road passing around a town or its centre to provide an alternative route for through traffic. Vehicles travelling on bypasses treat it like a Motorway and often travel at excessive speed.
On top of this, I had the incorrect impression that it was sealed. Had I watched the Goontubers' video properly I would have realised the truth.
Finding this house was not easy. Said Goontuber gave me enough crumbs to give me the area and I had to search hard to get a pin. Was it all going to be worth it?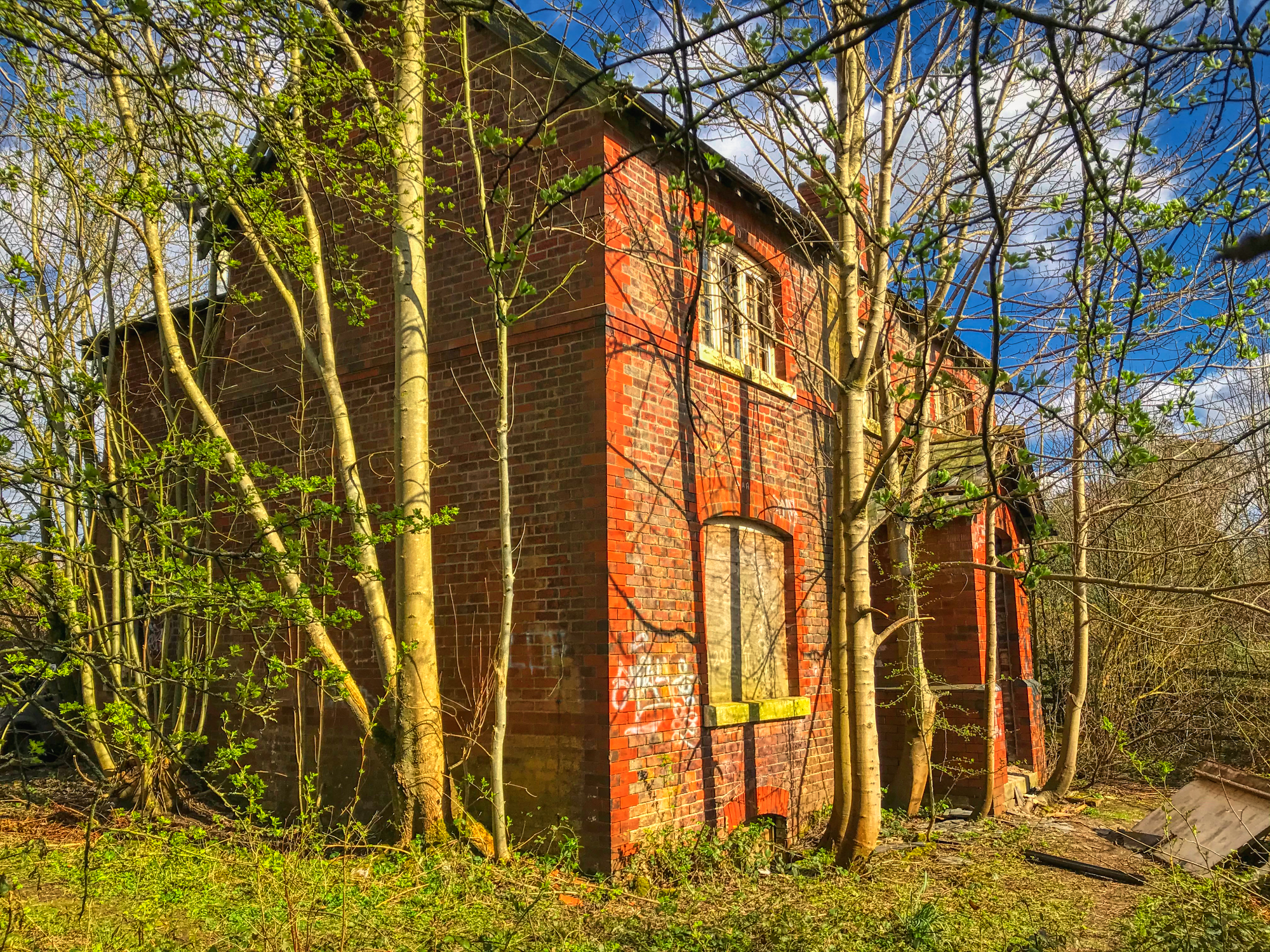 We opted for the embankment noticing a footpath next to the particular bypass. This was strange in itself as footpaths are generally non-existent on these fast stretches of road where the traffic is generally speeding along at 70-90mph.
It was not too busy on this day which was fortunate as we needed to get to the other side without getting squashed.
I was hoping no cops were going to come along as I have no doubts they would be stopping and giving us earache.
We crossed and after a 200-yard walk, scrambled into the trees thankfully out of sight of the motorists and looked upon the prize.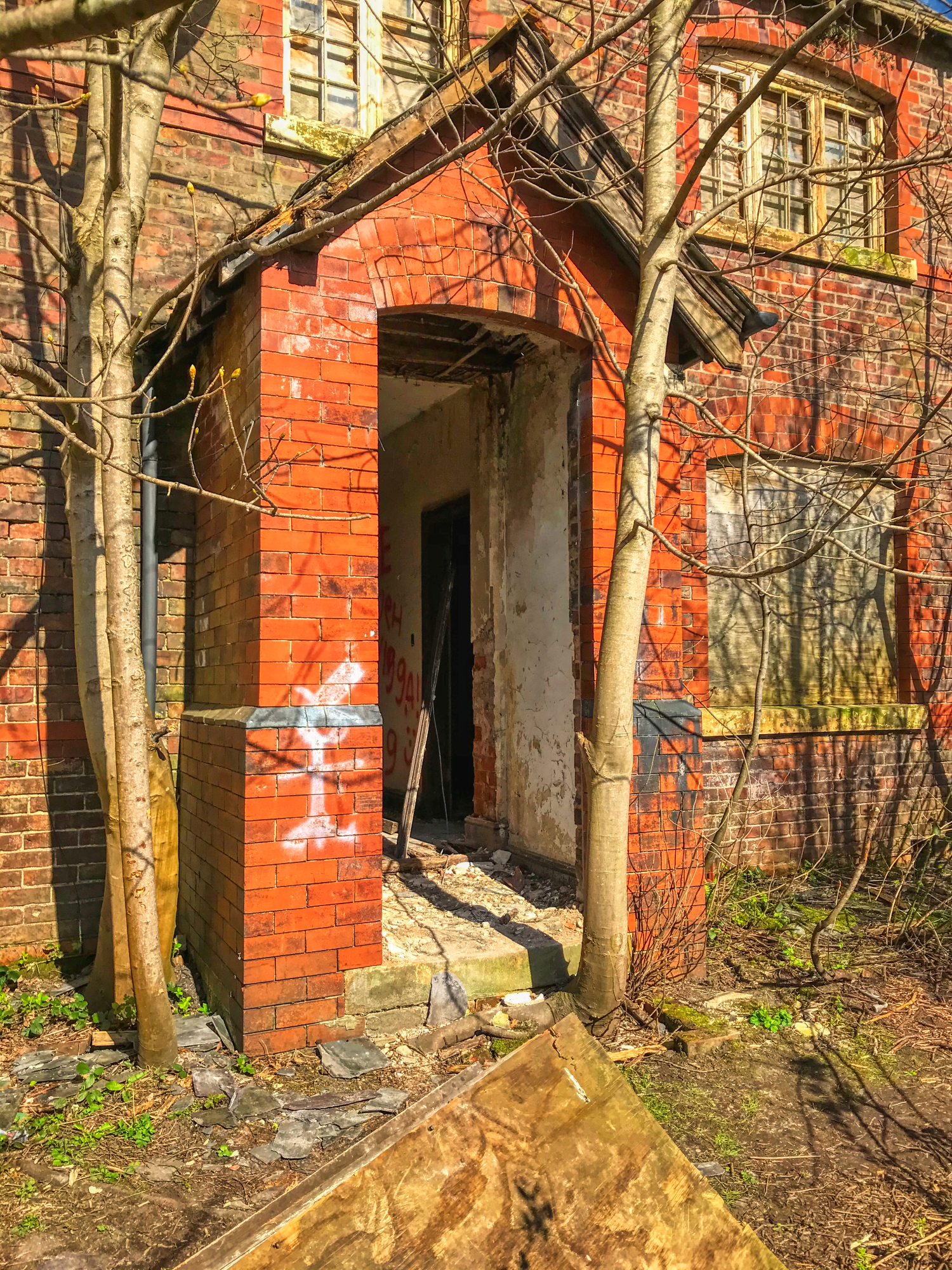 The door had been yanked off its hinges to reveal a gaping hole. 'The Bypass House' was well out of the way of Urban life but I had a sinking feeling that inside was going to be a big yawnfest.
@anidiotexplores was inside faster than lightning with me in pursuit.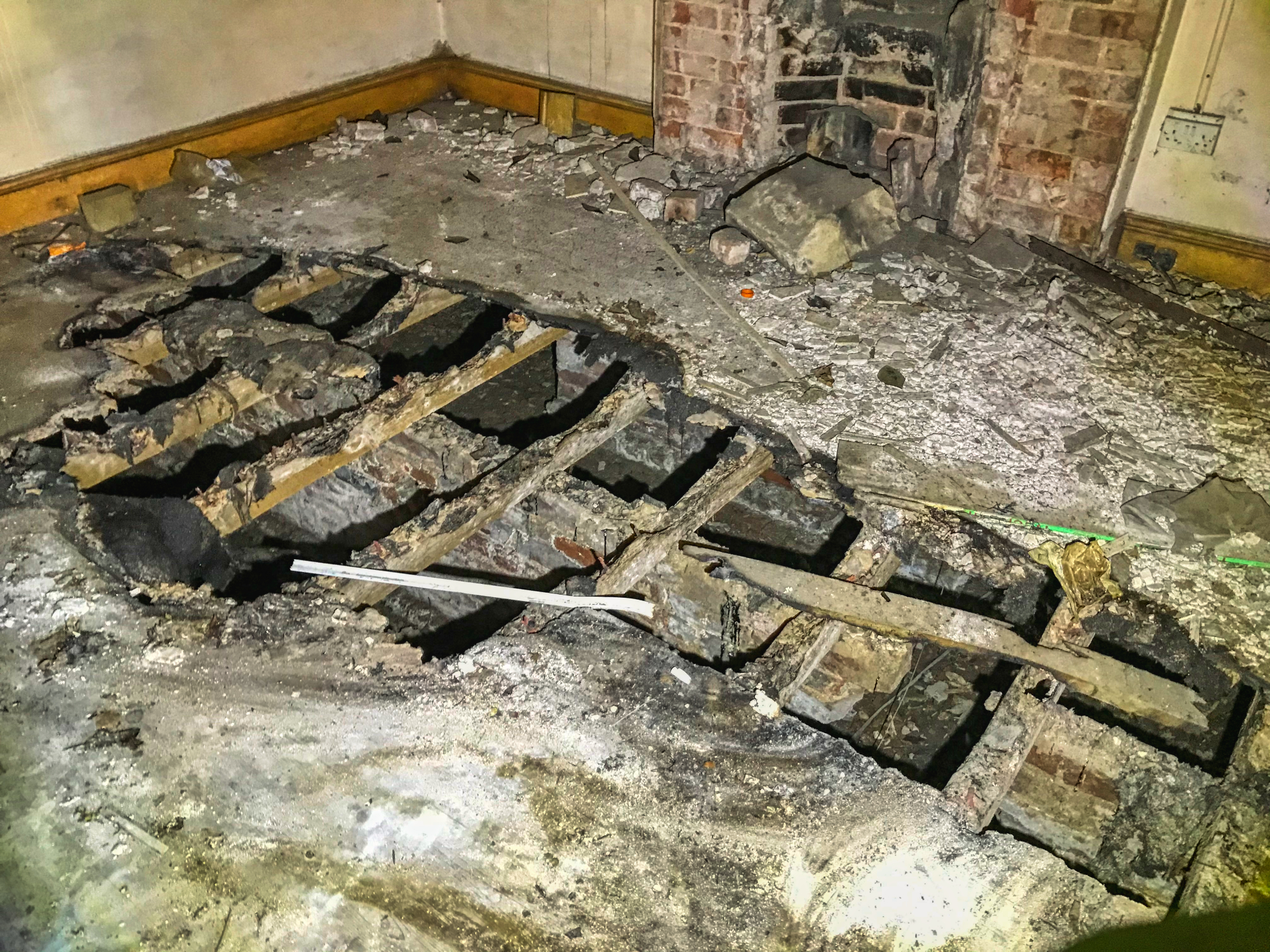 It was much cooler inside but not in terms of what we could see. I saw holey floors and some recent graffiti.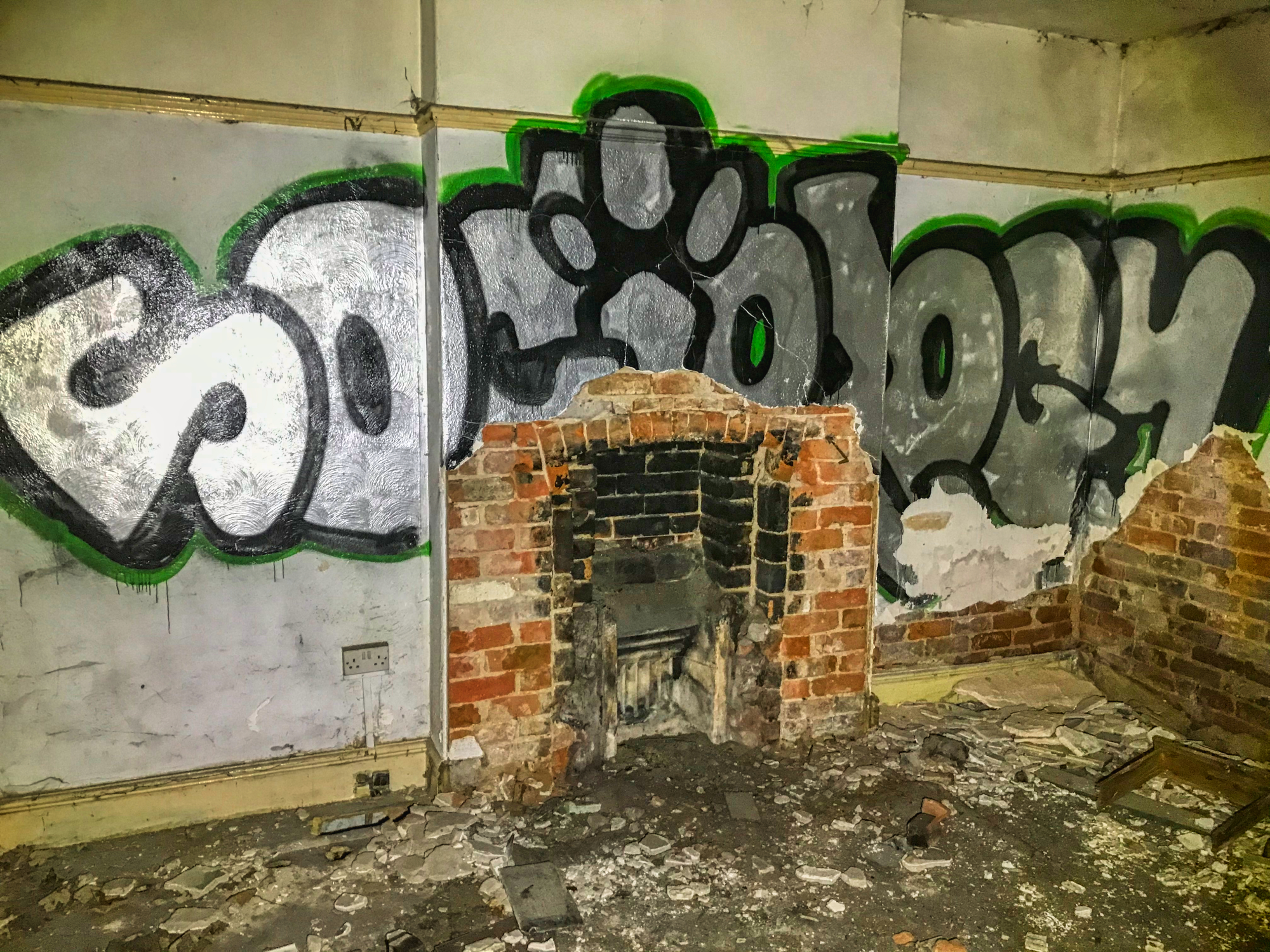 I was surprised at the size, as from the outside 'The Bypass House' looked larger. When there's barely anything to see and most of the doors have been ripped off their hinges it doesn't take long to get around.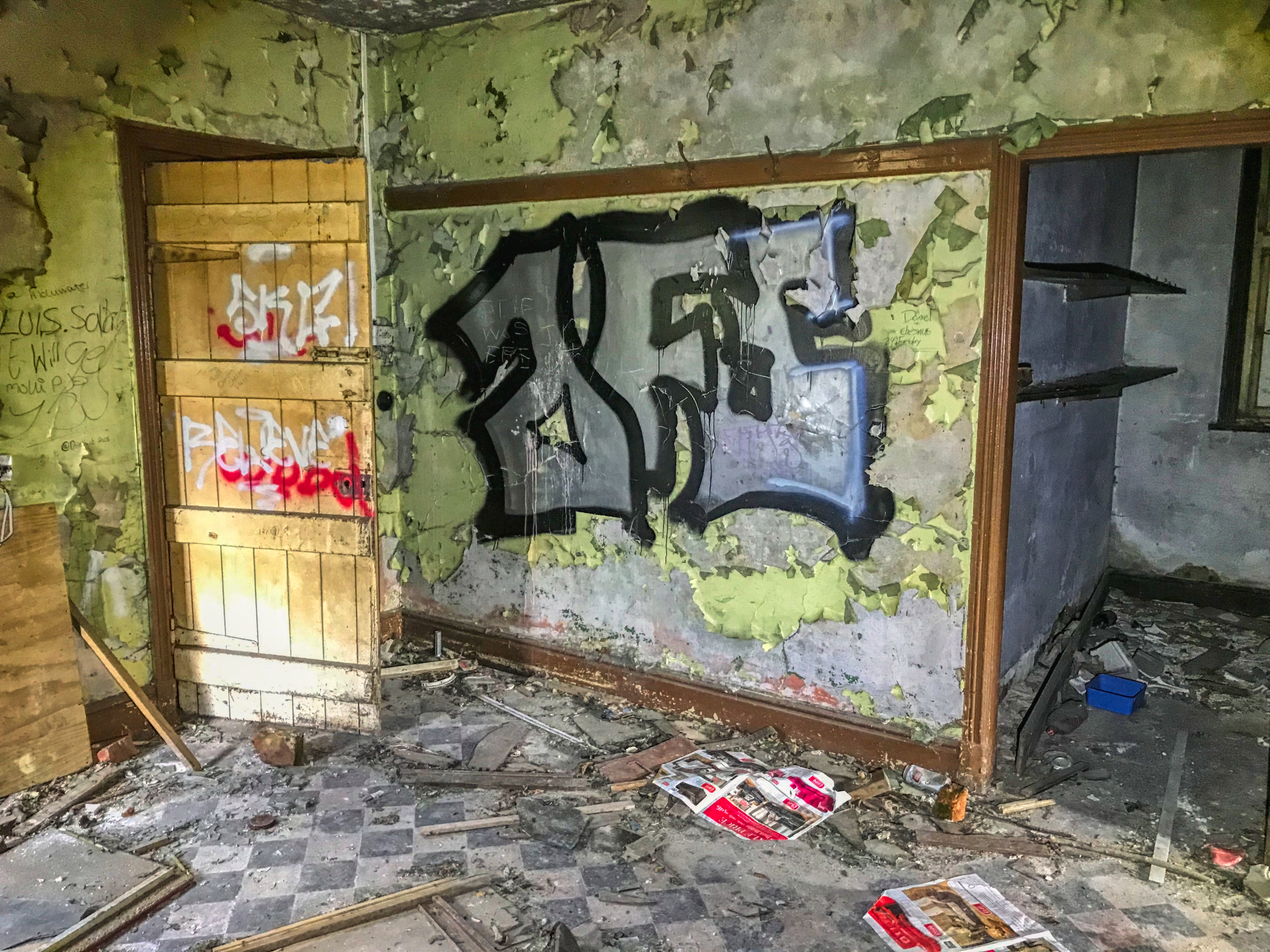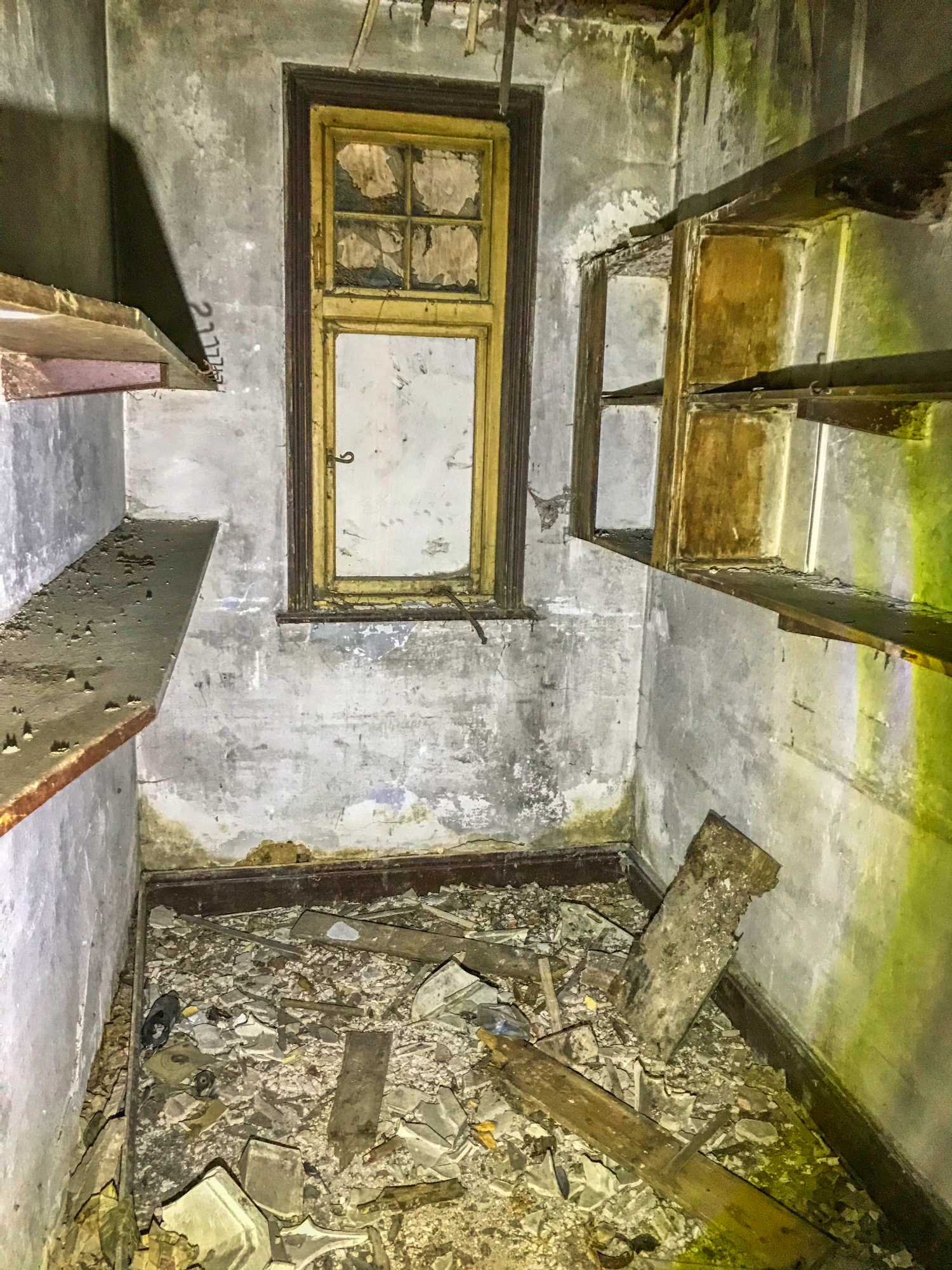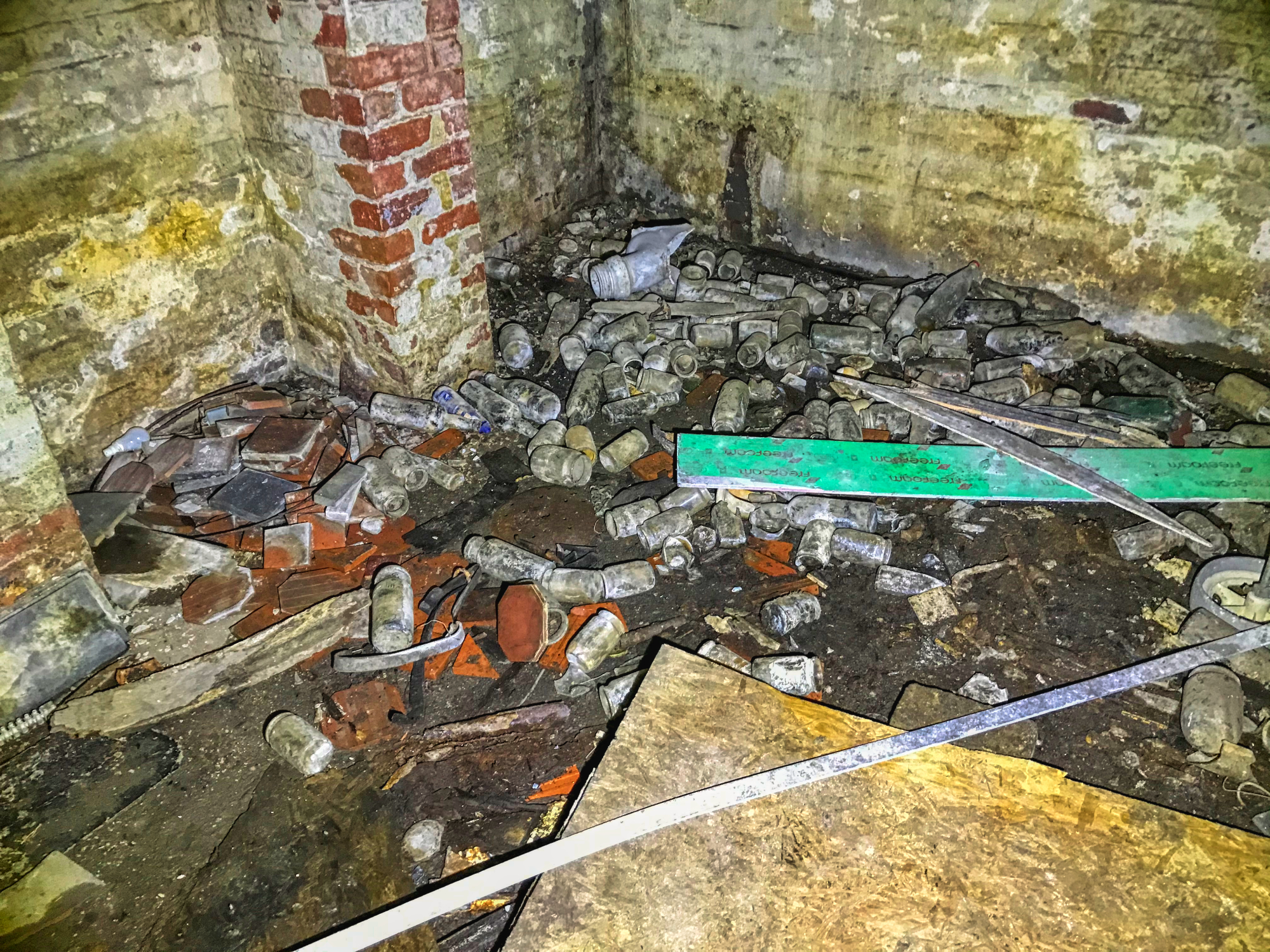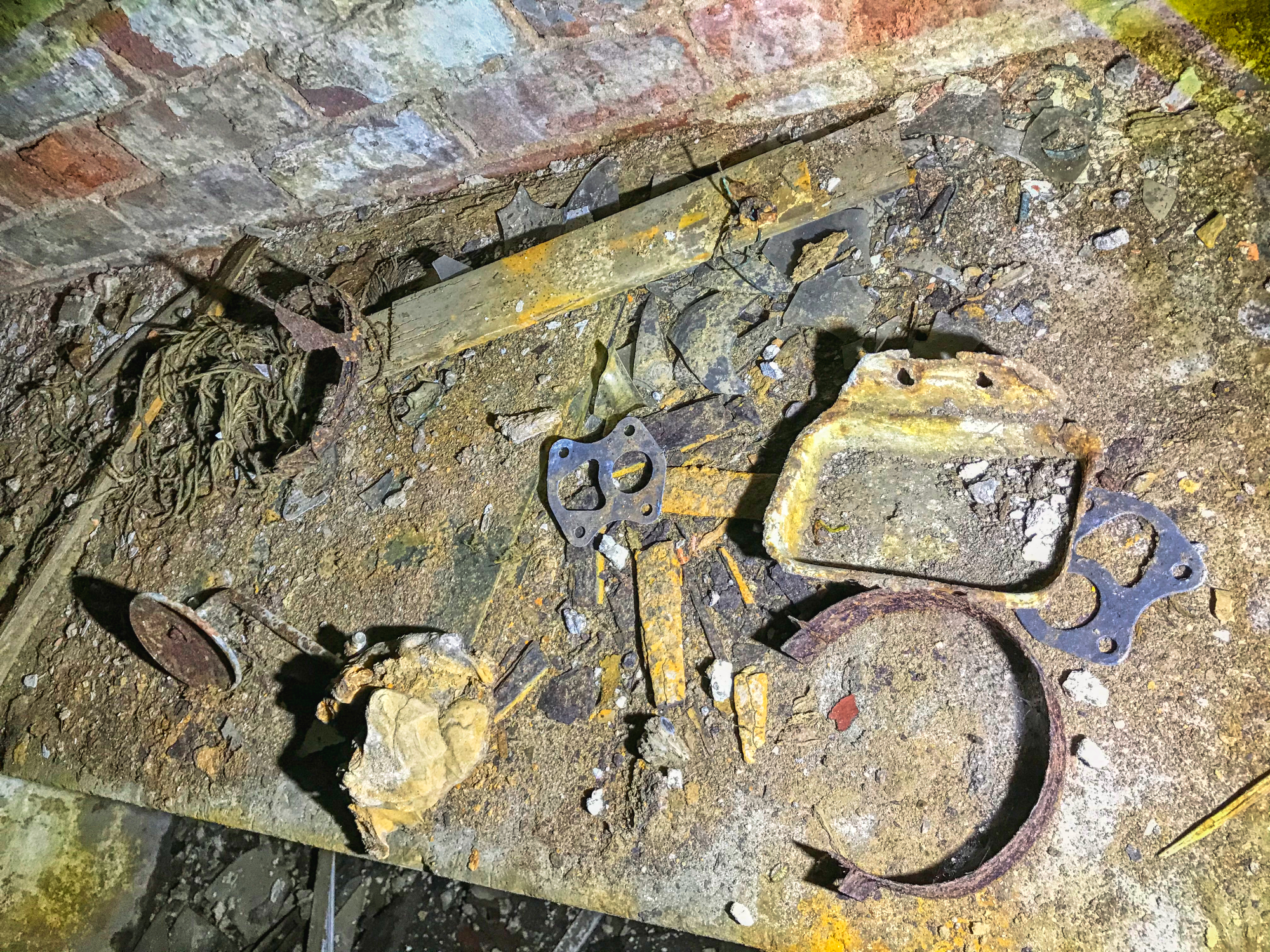 The cellar contained very little besides a stash of empty bottles and some ironmongery I could not identify.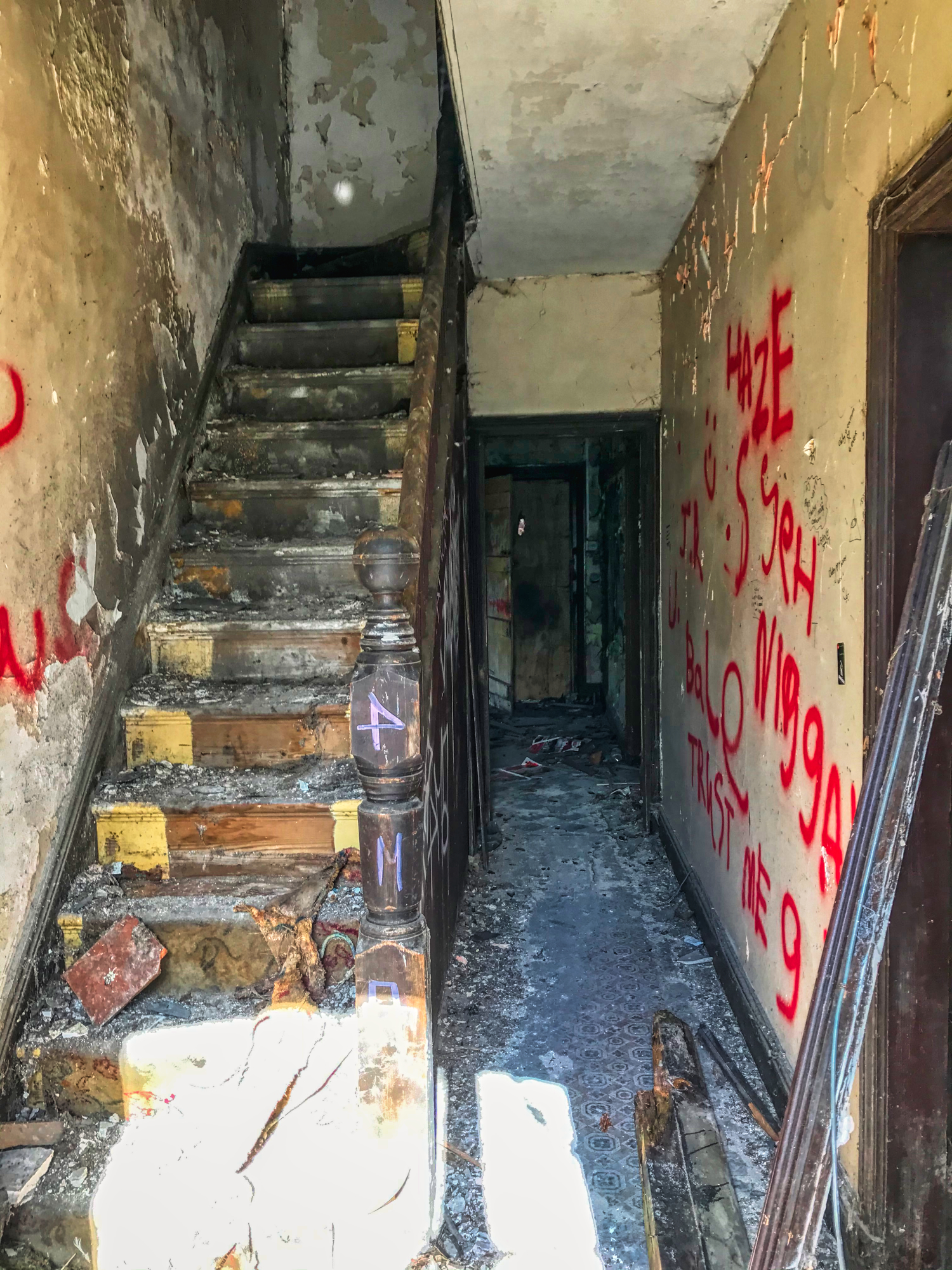 The stairs both up and down were surprisingly intact and sturdy.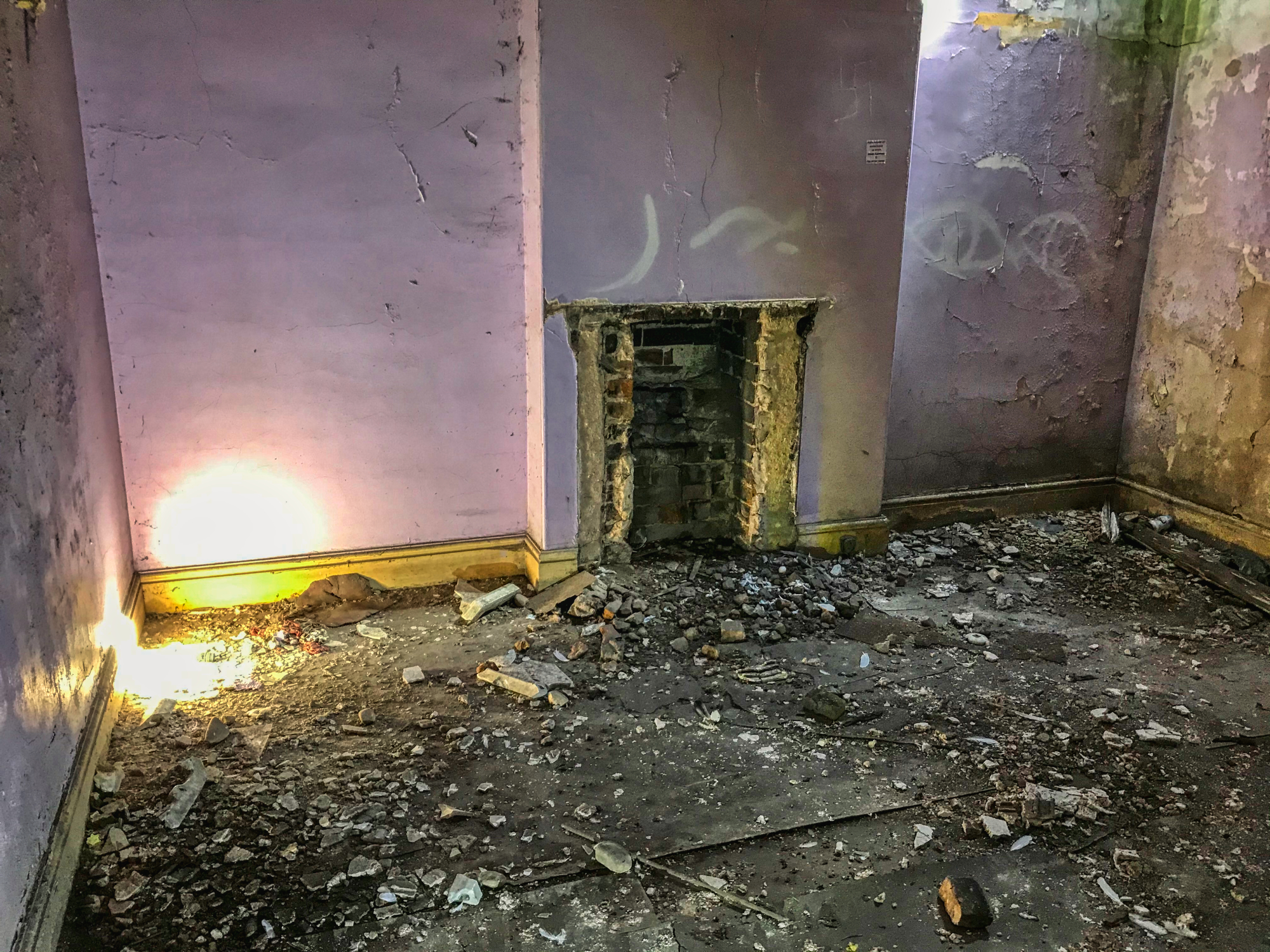 Why do properties have fireplaces upstairs? I was thankful the sun was shining through the gap in the roof to make this boring photograph ever so slightly less so.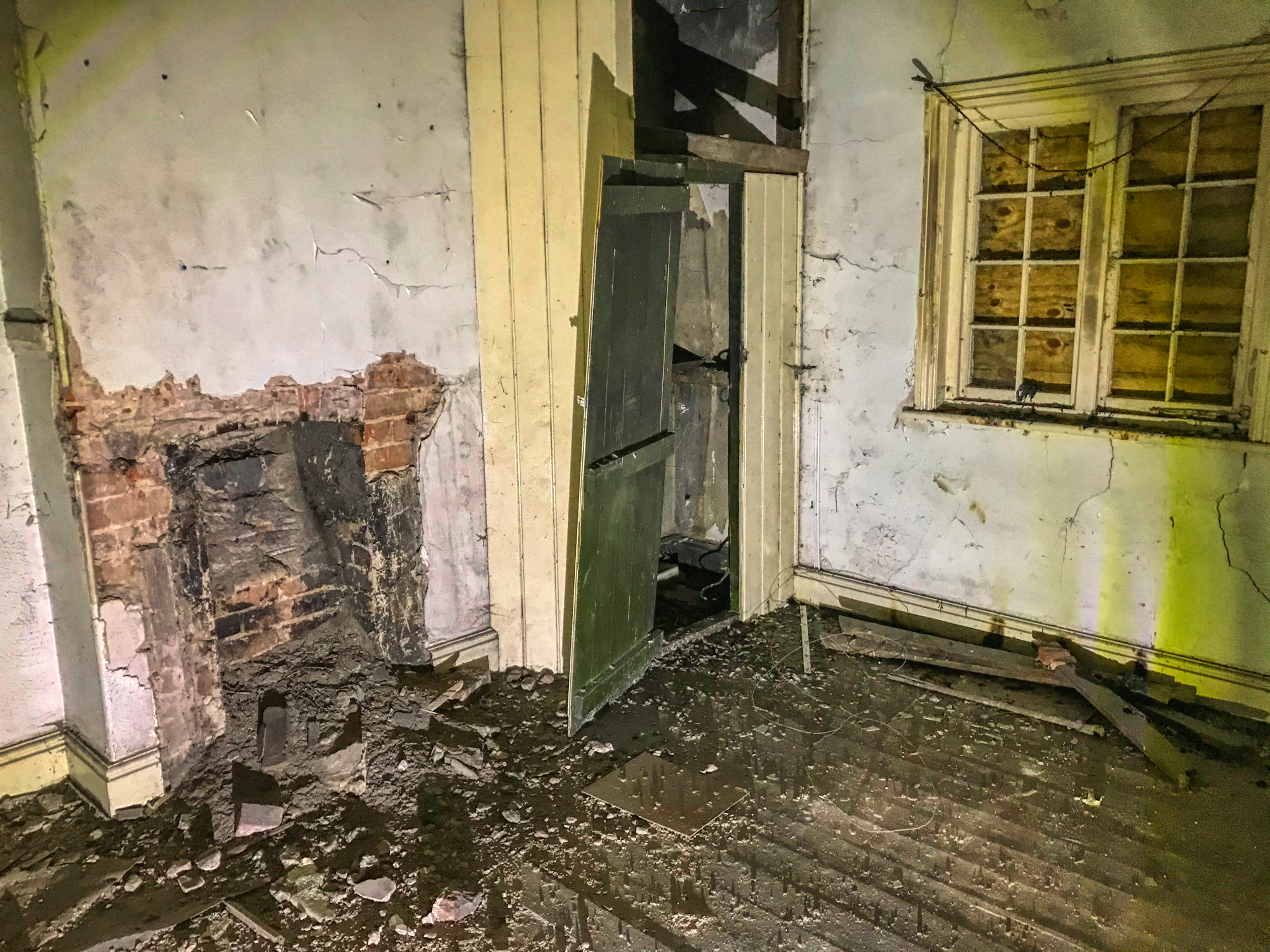 The closet in the corner was like every other one; completely empty.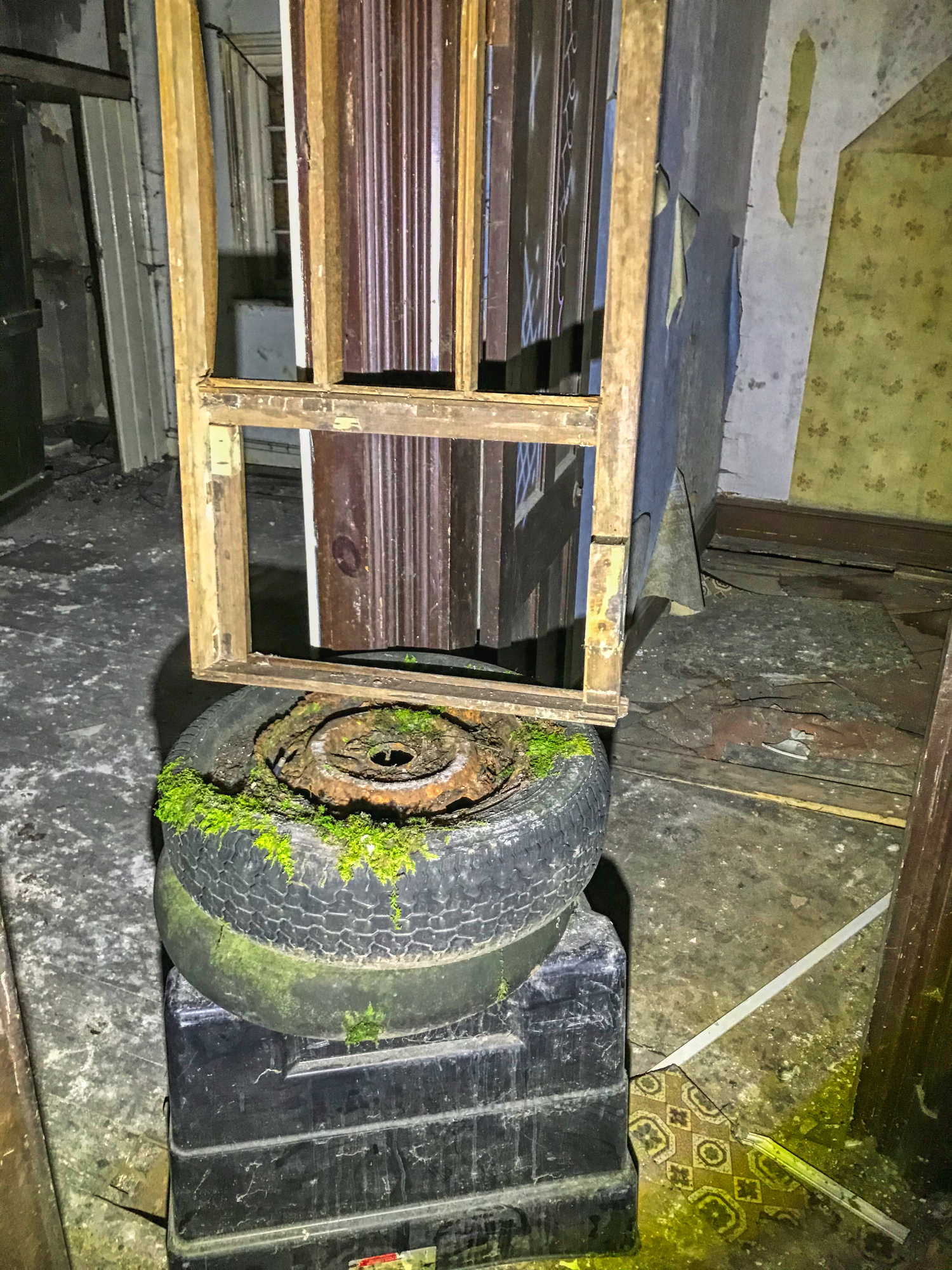 Why this pile of crap is stacked up with a tyre atop I don't know. The tyre needed to be climbed over, and I was jolted from my walking haze of tedium.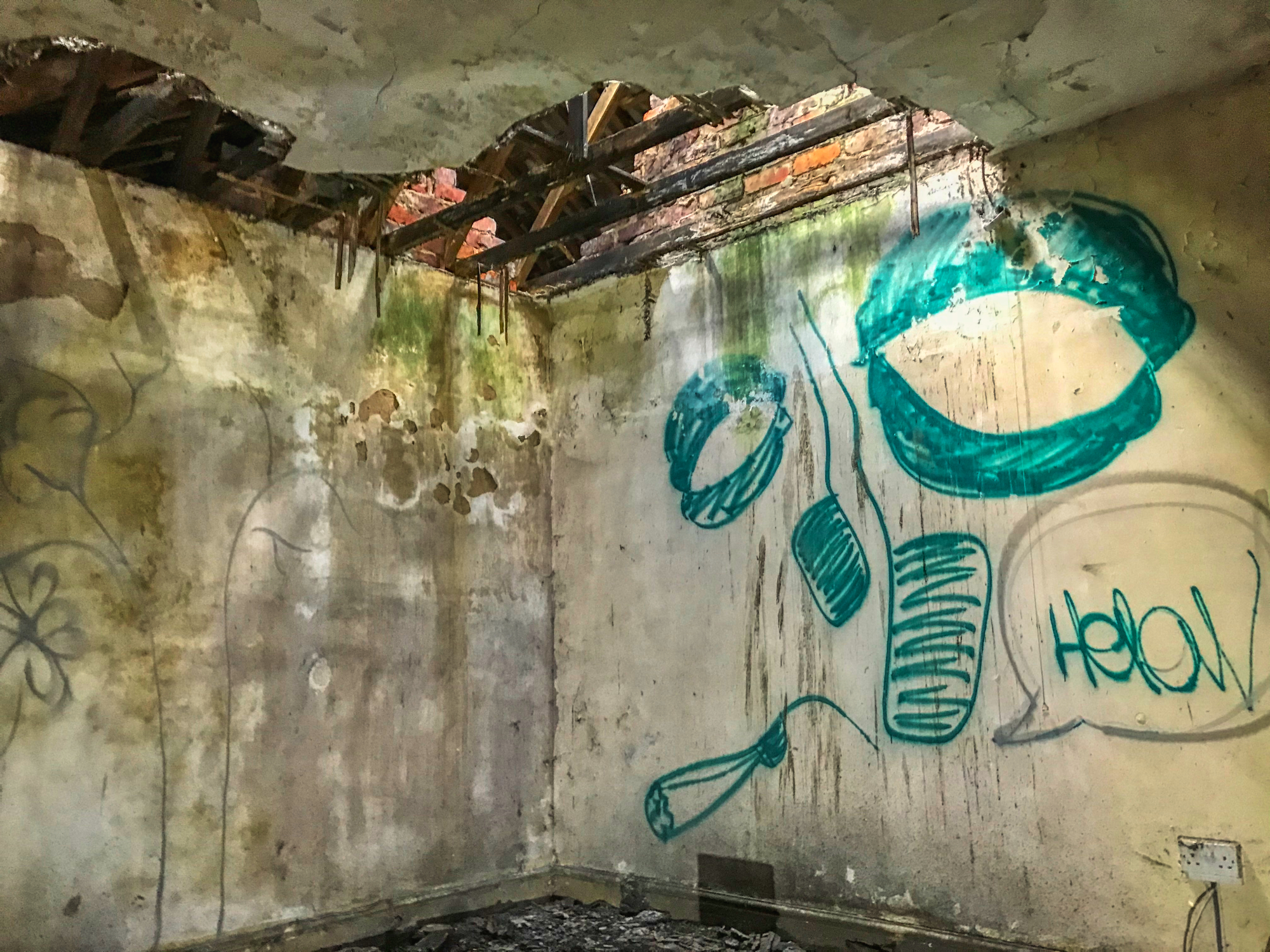 We continued to search for old porn magazines, used knickers and BDSM gear, anything to stop us yawning and falling asleep while in 'The Bypass House'.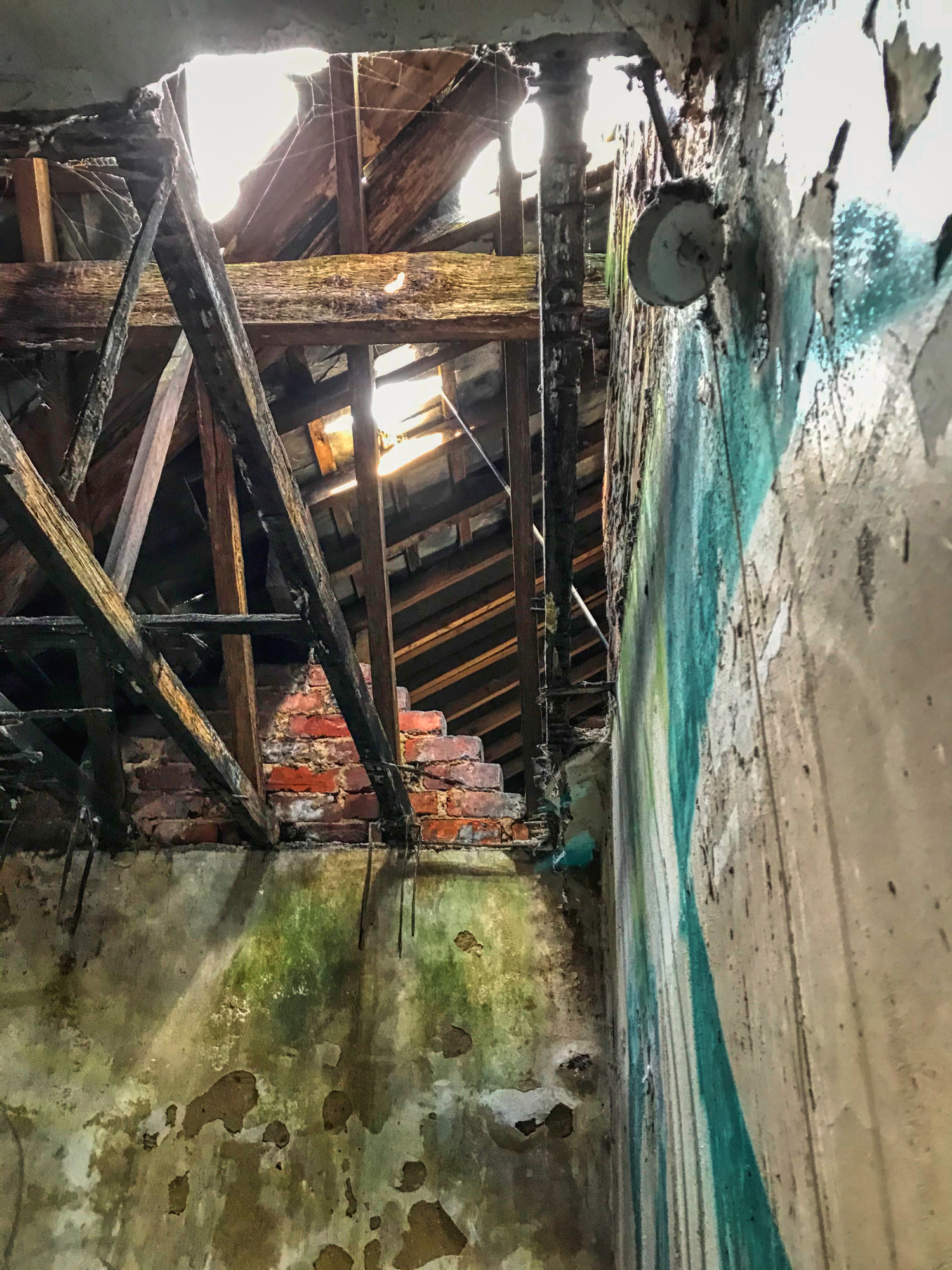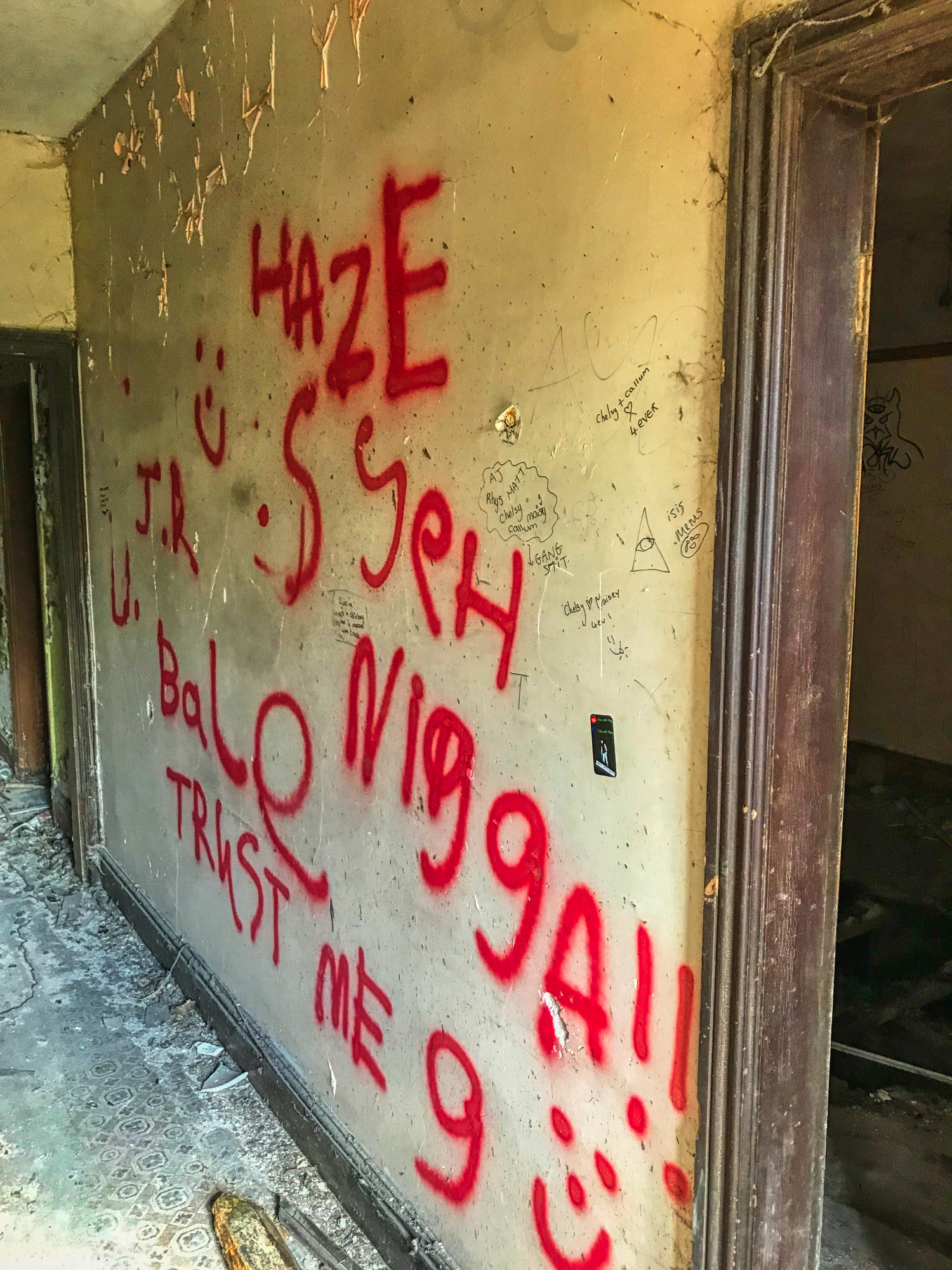 It was never going to happen and within minutes we were back outside and heading around the rear side. Not even one cock picture and the graffiti crew can't even write around here, sheesh.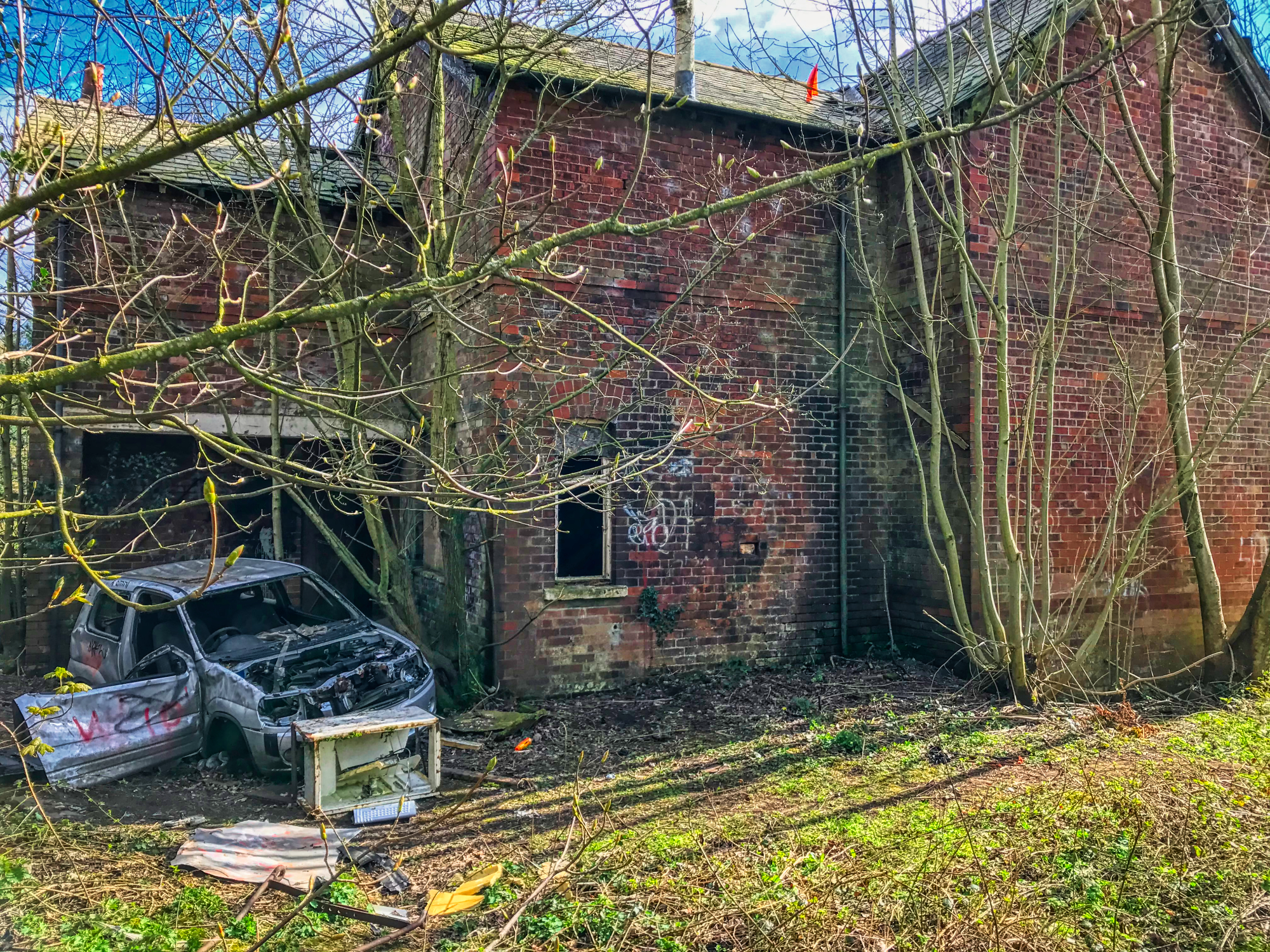 How the car even got there I don't know. There must have been a driveway once. I looked but could only find pure jungle all around.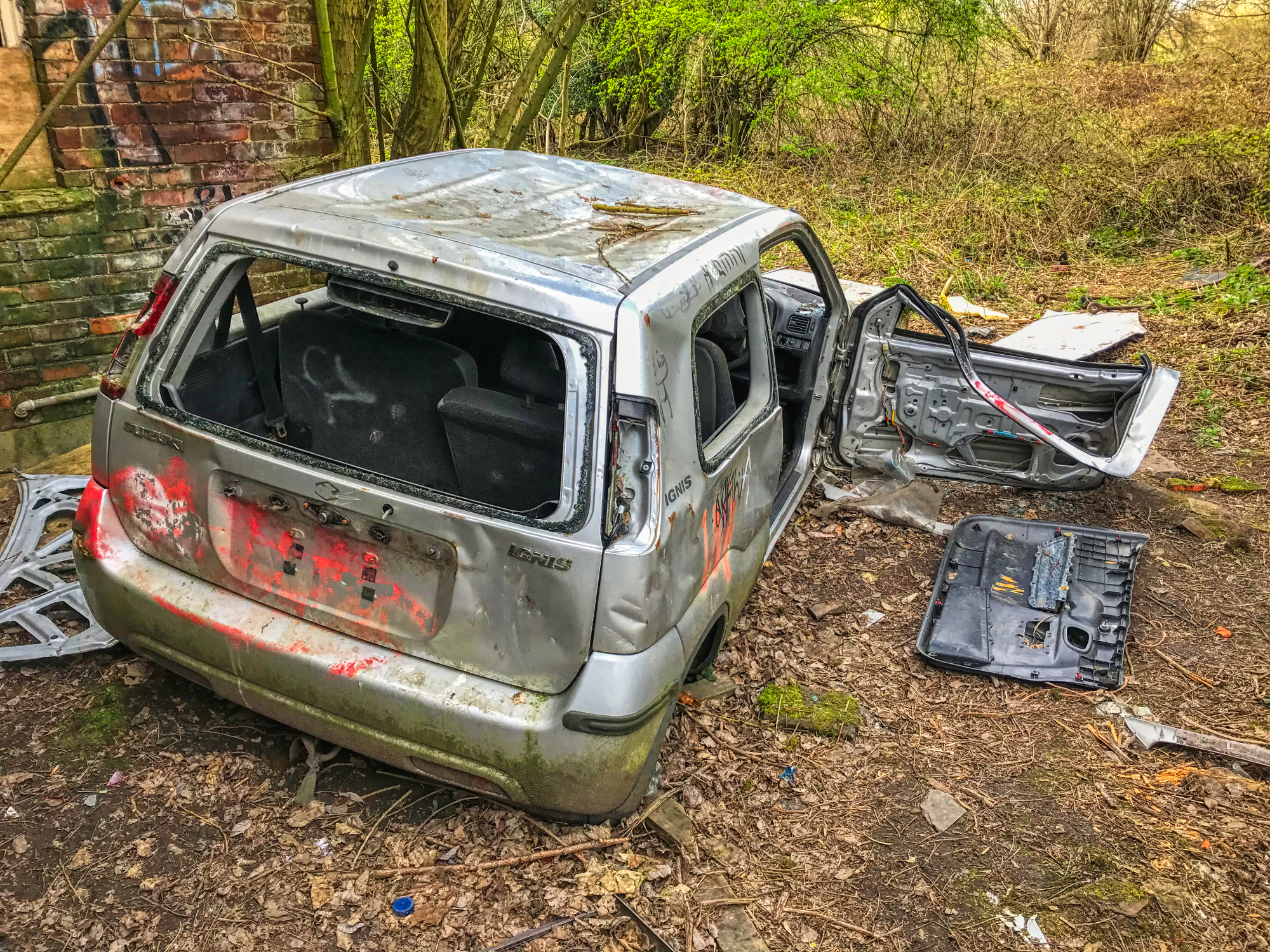 On the other side of the wreck stood another open entrance way; it had to be explored.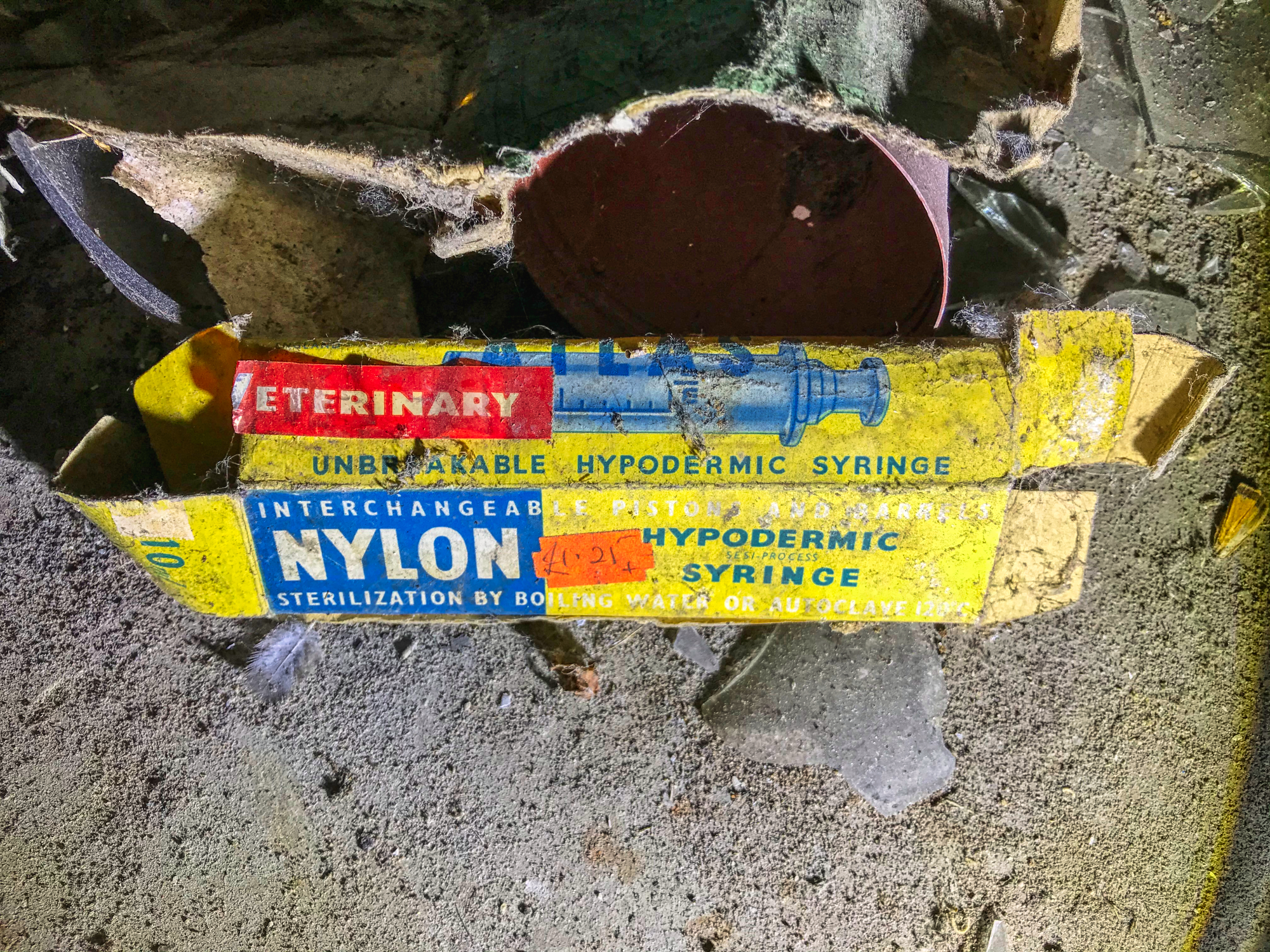 A Hypodermic Syringe box lay there. Old or vintage, I could not tell. Was this yet another junkie hangout?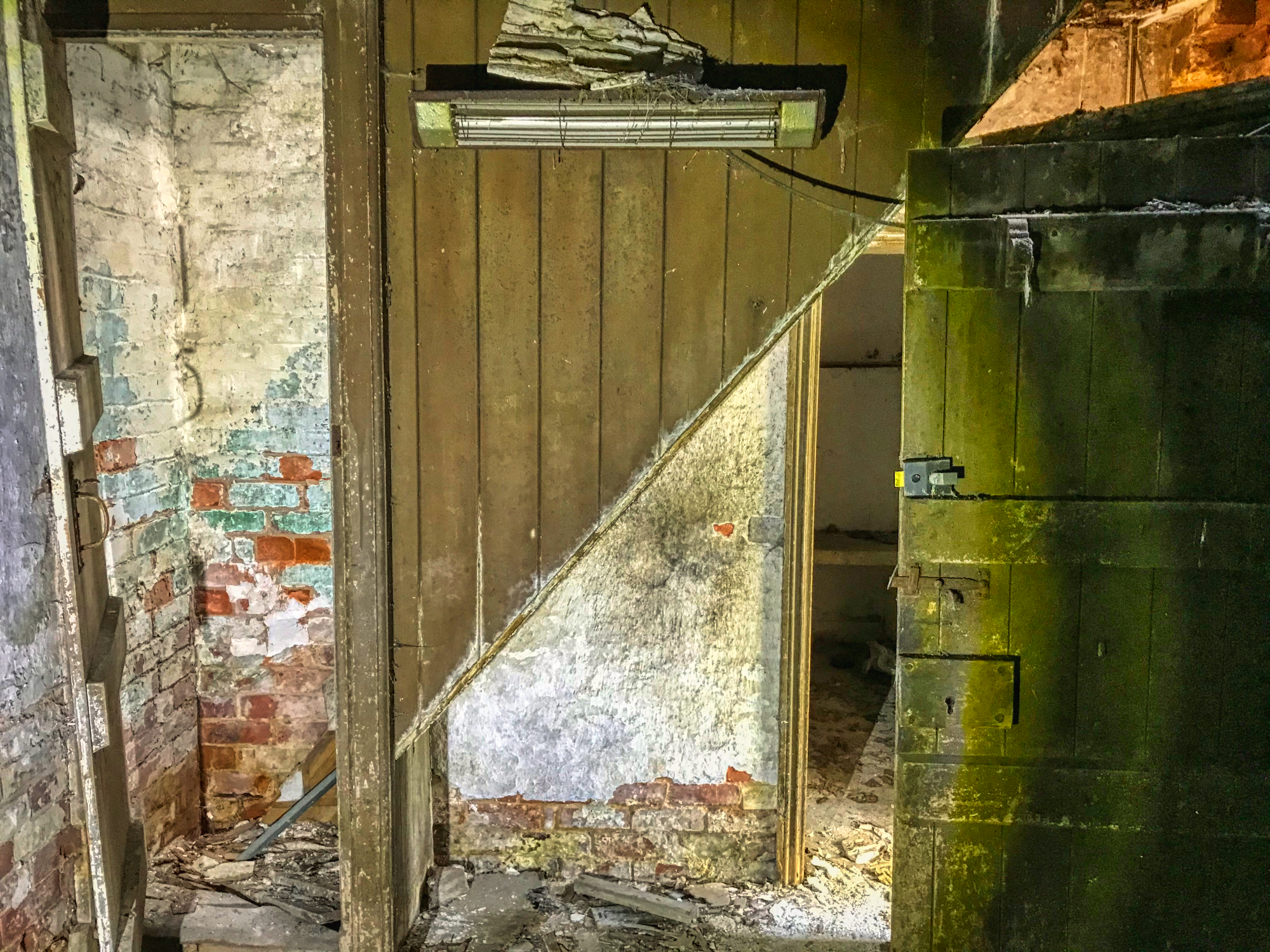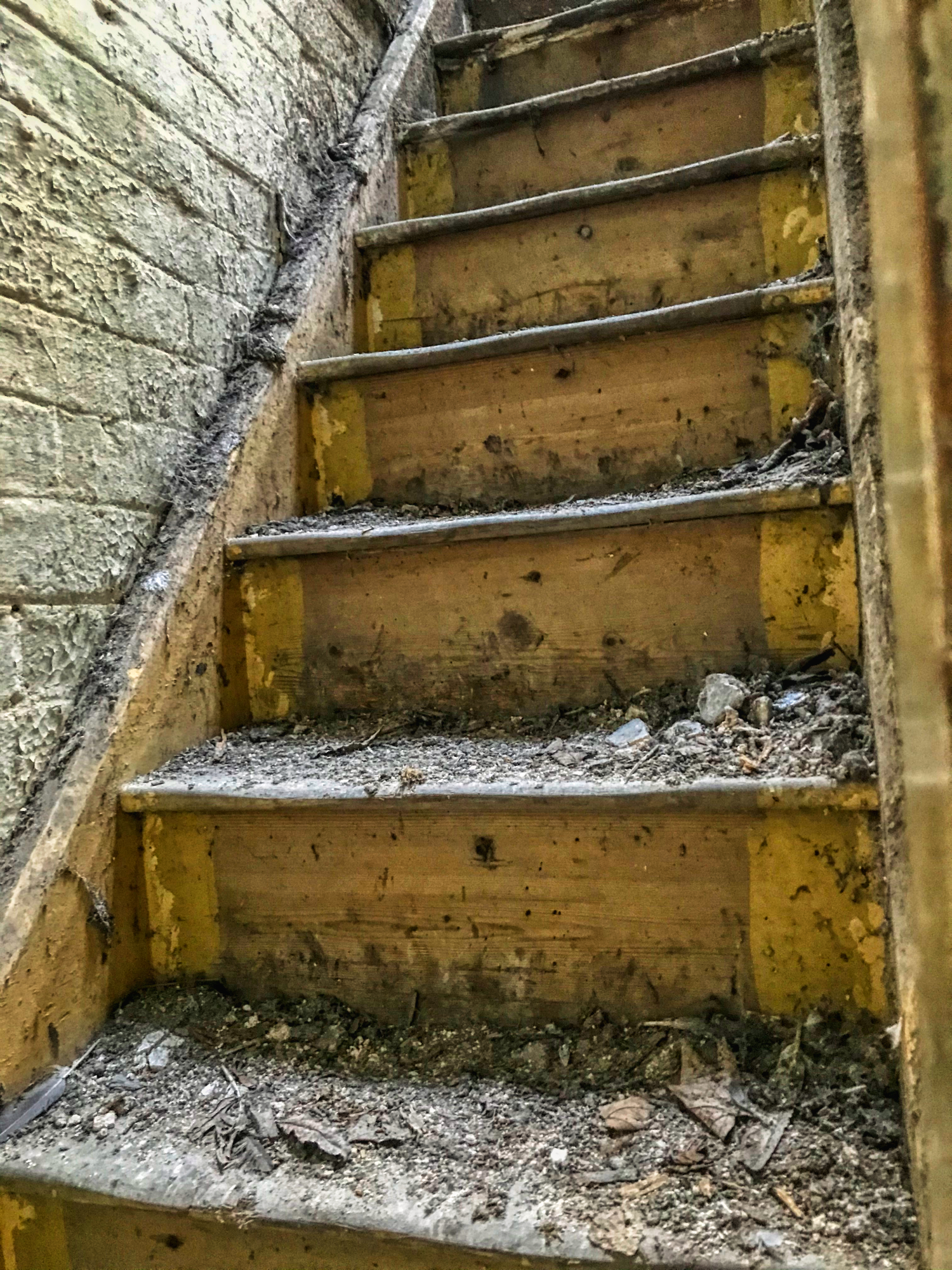 Some stairs with the bottom stair missing looked quite sturdy. You need very long legs at times, and after a stretch, I was climbing up to see yet more emptiness.
…'what a bore, there was barely anything worth looking at in 'The Bypass House'…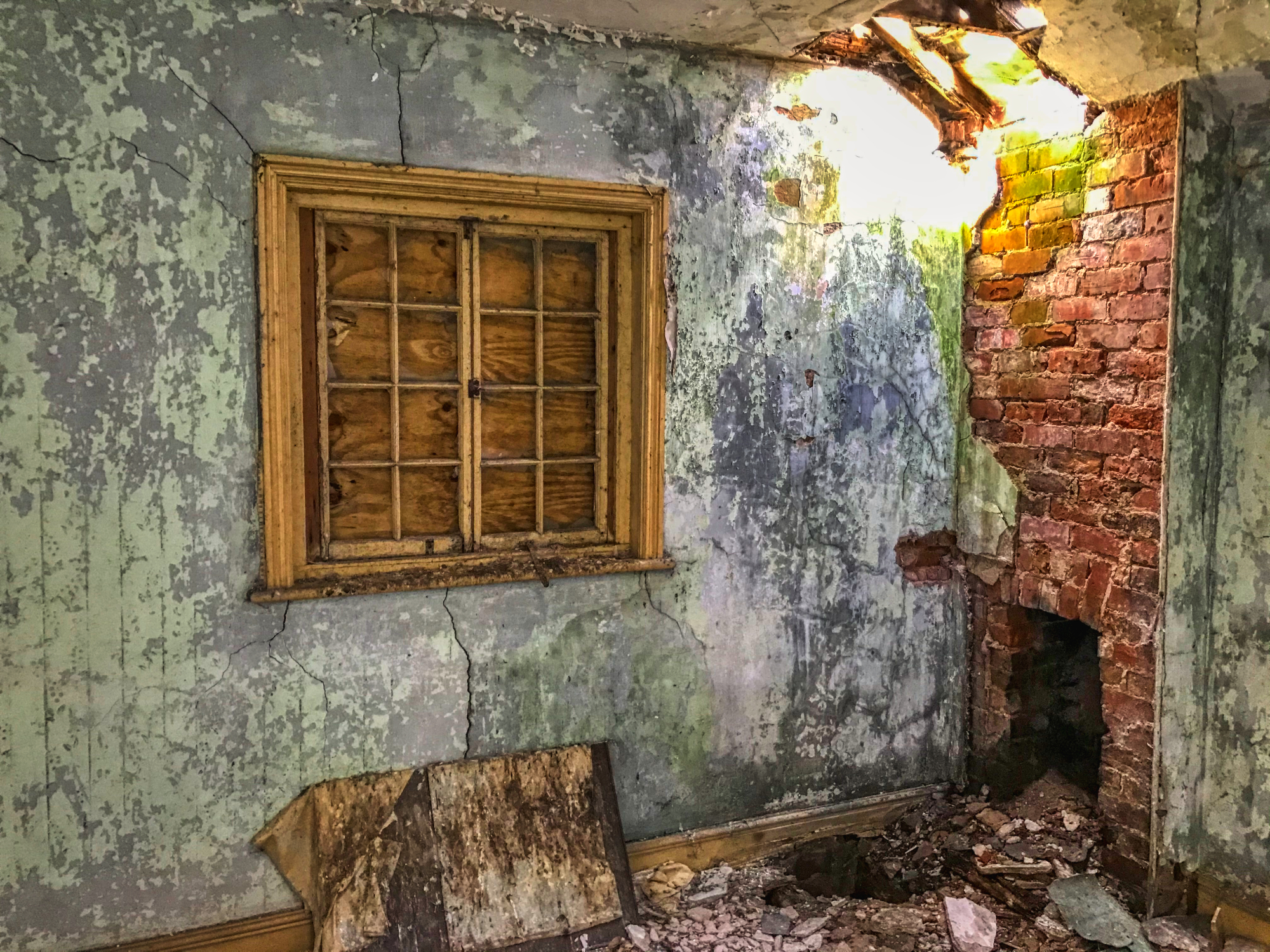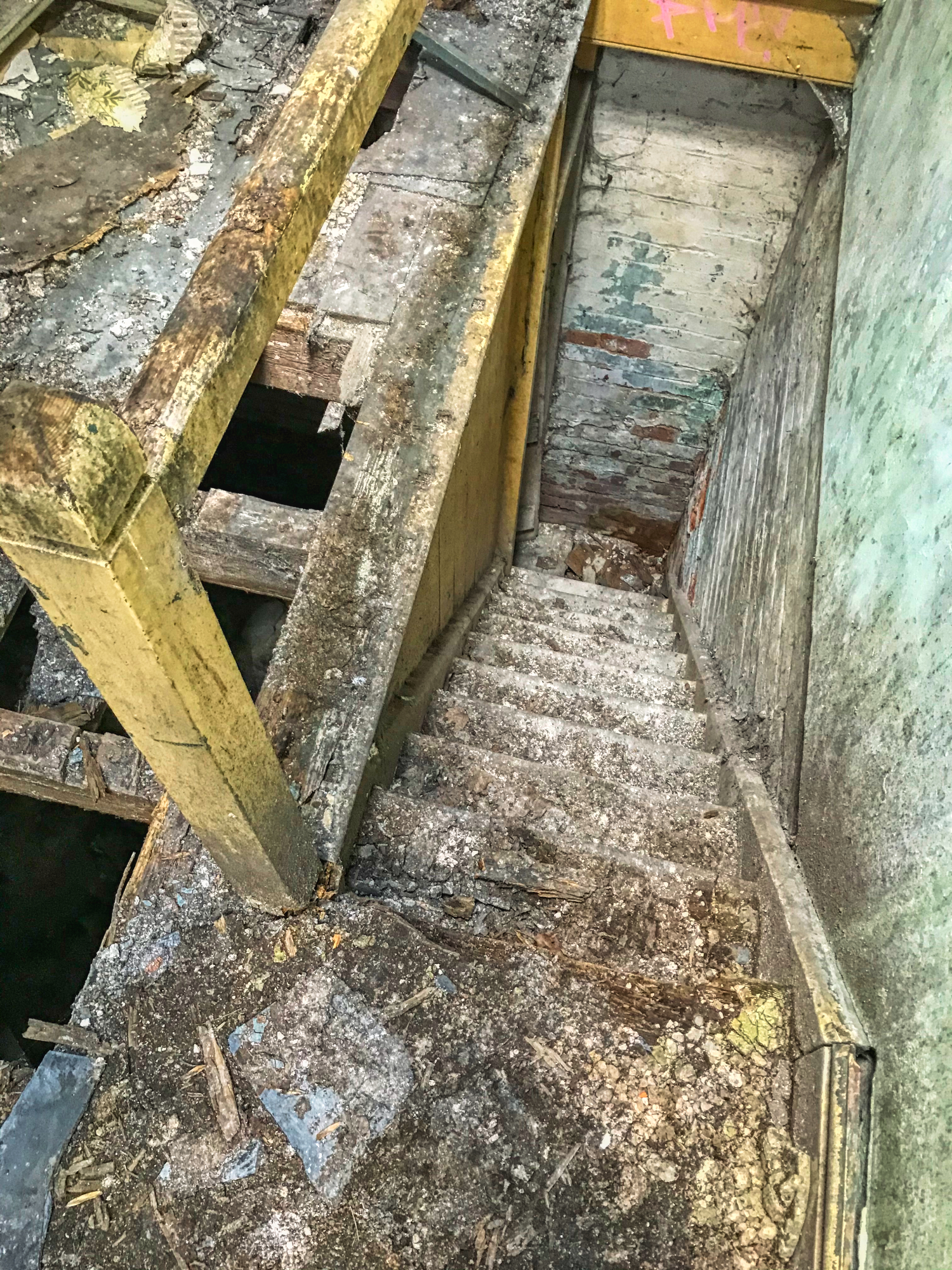 We left the house a little disappointed. A whole big nothing is sometimes what you find, and after seeing it I felt like I had not missed too much.

Do you like posting your Urbex content and photography for FREE on Facebook and YouTube? I like to get some form of reward for my work and every time I create I do just that. Take a look at The Urbex Community on HIVE.
If you want to keep creating for FREE then ignore what you are reading. If you want to be like me and gain something other than BUGGER ALL for your work then click here and learn about posting on the HIVE blockchain.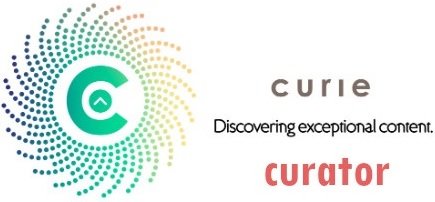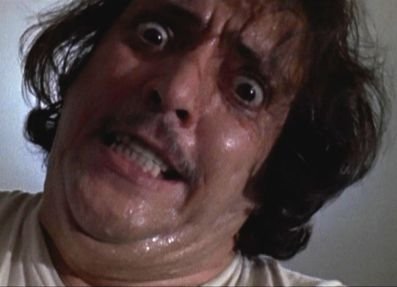 If you found this article so invigorating that you are now a positively googly-eyed, drooling lunatic with dripping saliva or even if you liked it just a bit, then please upvote, comment, rehive, engage me or all of these things.
---
---