Tales of the Urban Explorer: The Bus Graveyard
Who does not like a good old large vehicle graveyard to have a rummage through? @anidiotexplores sourced this one probably through his connections and added a pre-arrival warning.
"There's a car wash opposite who employs nosey bastards who then call the cops when they see intruders going in..."
We would need to find an alternative entrance lest the cops show up and accuse us of stealing valuable rust from bits of decaying bodywork.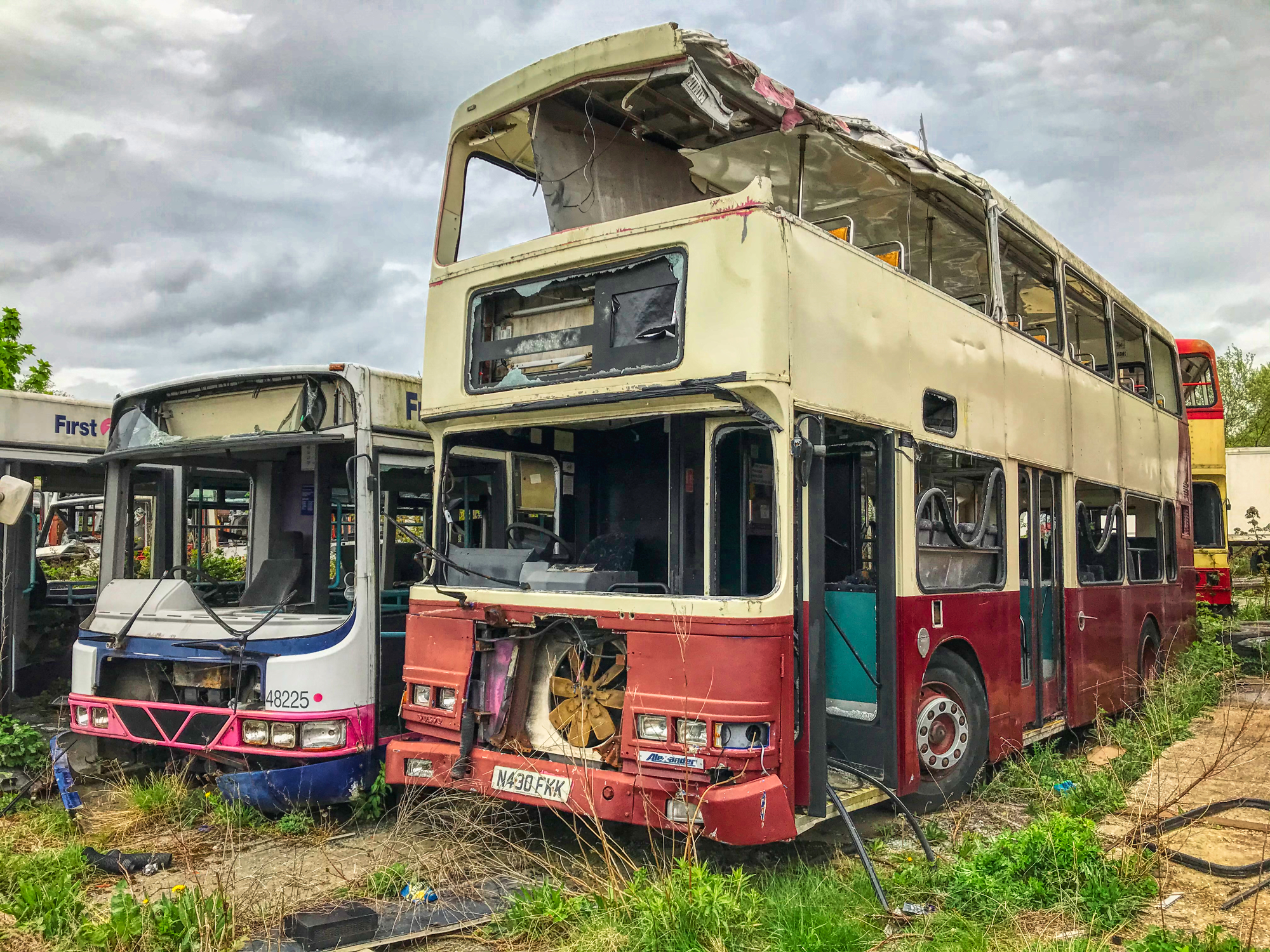 Parking in a handy supermarket free car park I spotted the car wash which looked bustling with customers.
Maybe they would be too distracted to notice?
Taking no chances we found a winding path that took us around the back which we diverged off into some thick woodland. A short tromp through the vegetation and we saw the way in.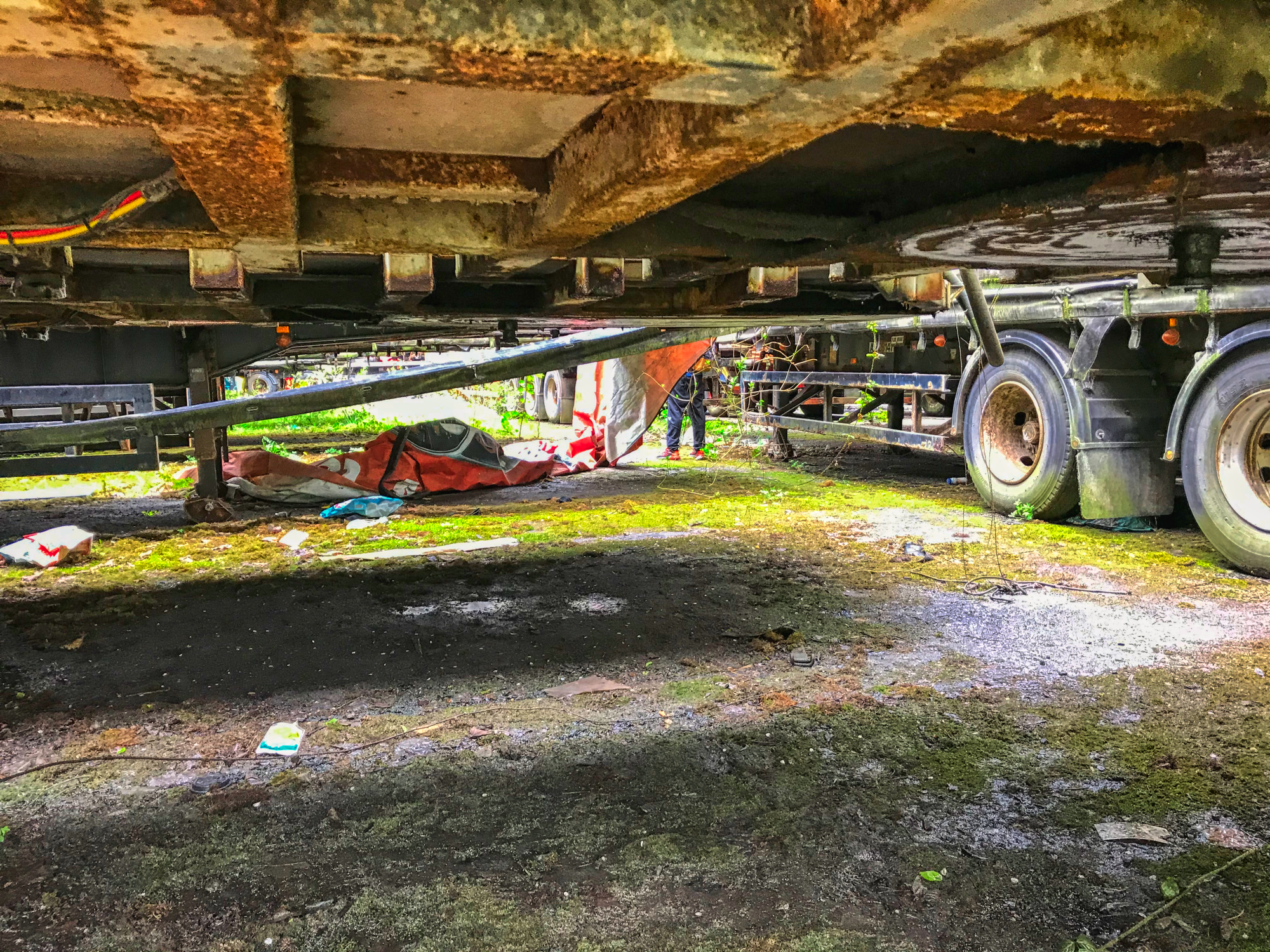 Ducking down and walking hunched isn't so easy for me these days. These enormous old trucks held up with metal supports were just high enough to straddle under. I can't say I am comfortable knowing there's several tons of metal just an inch above my head.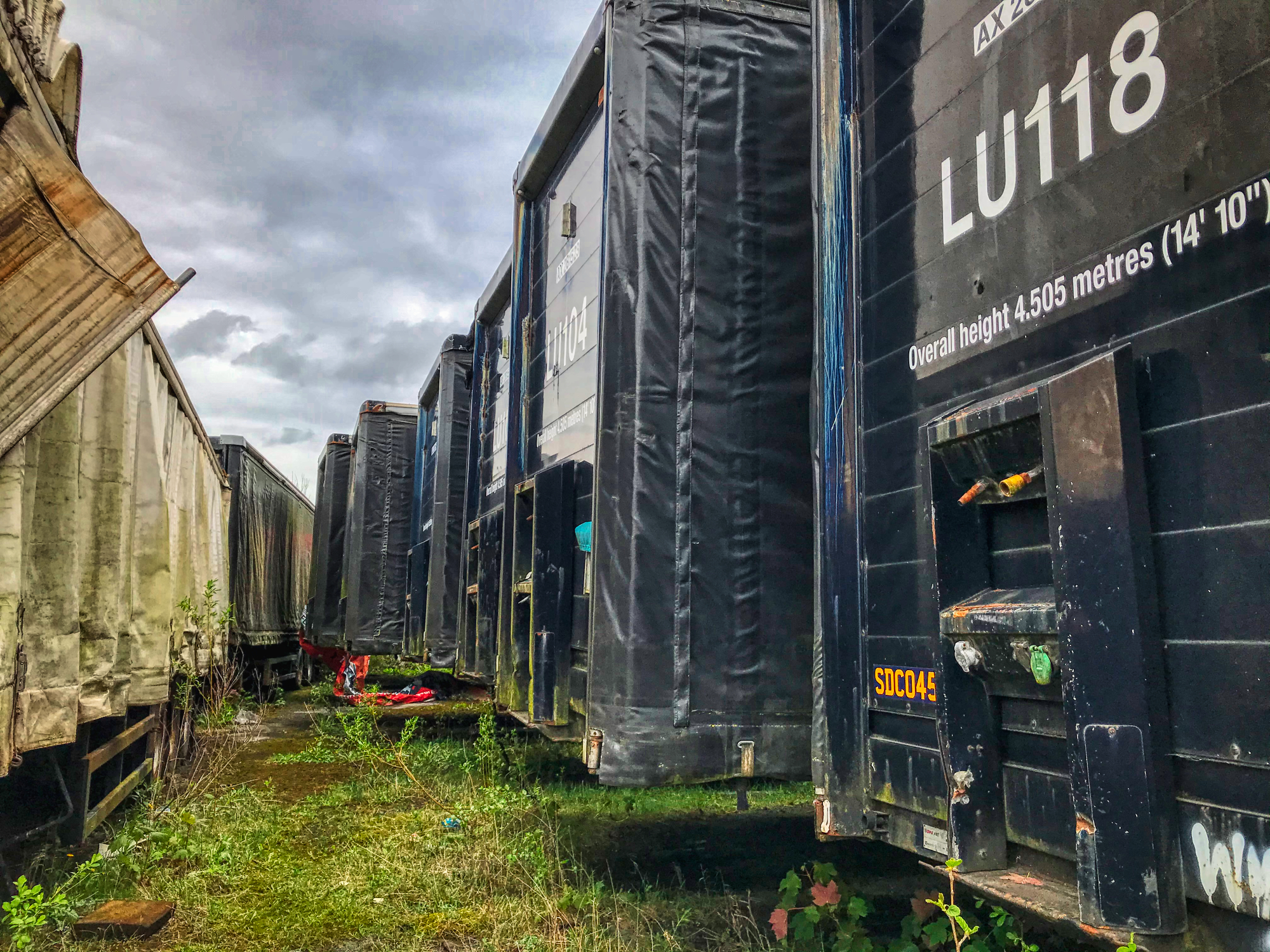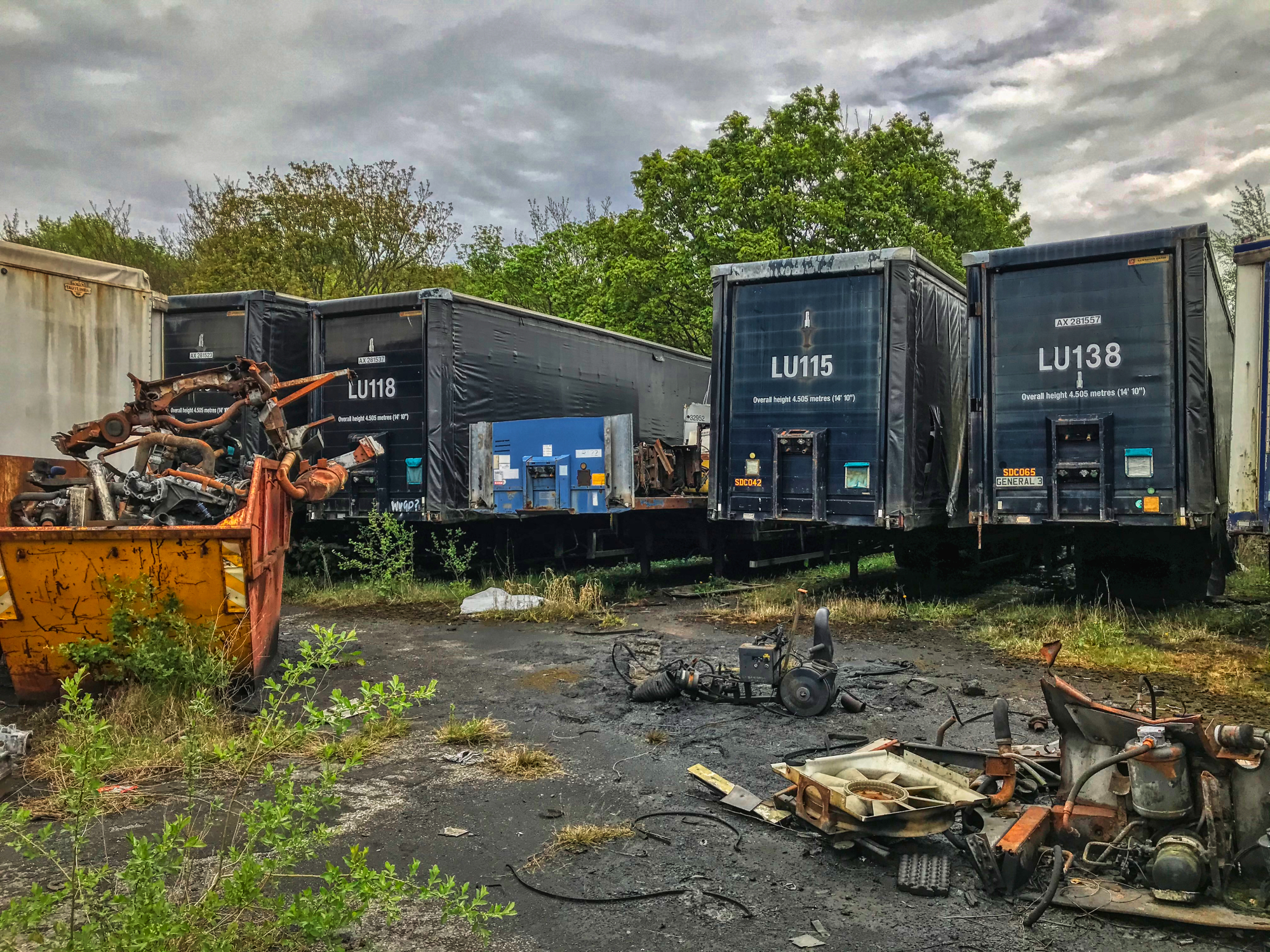 It was over soon enough and we found ourselves in the middle of a massive pile of trucks and buses rotting away.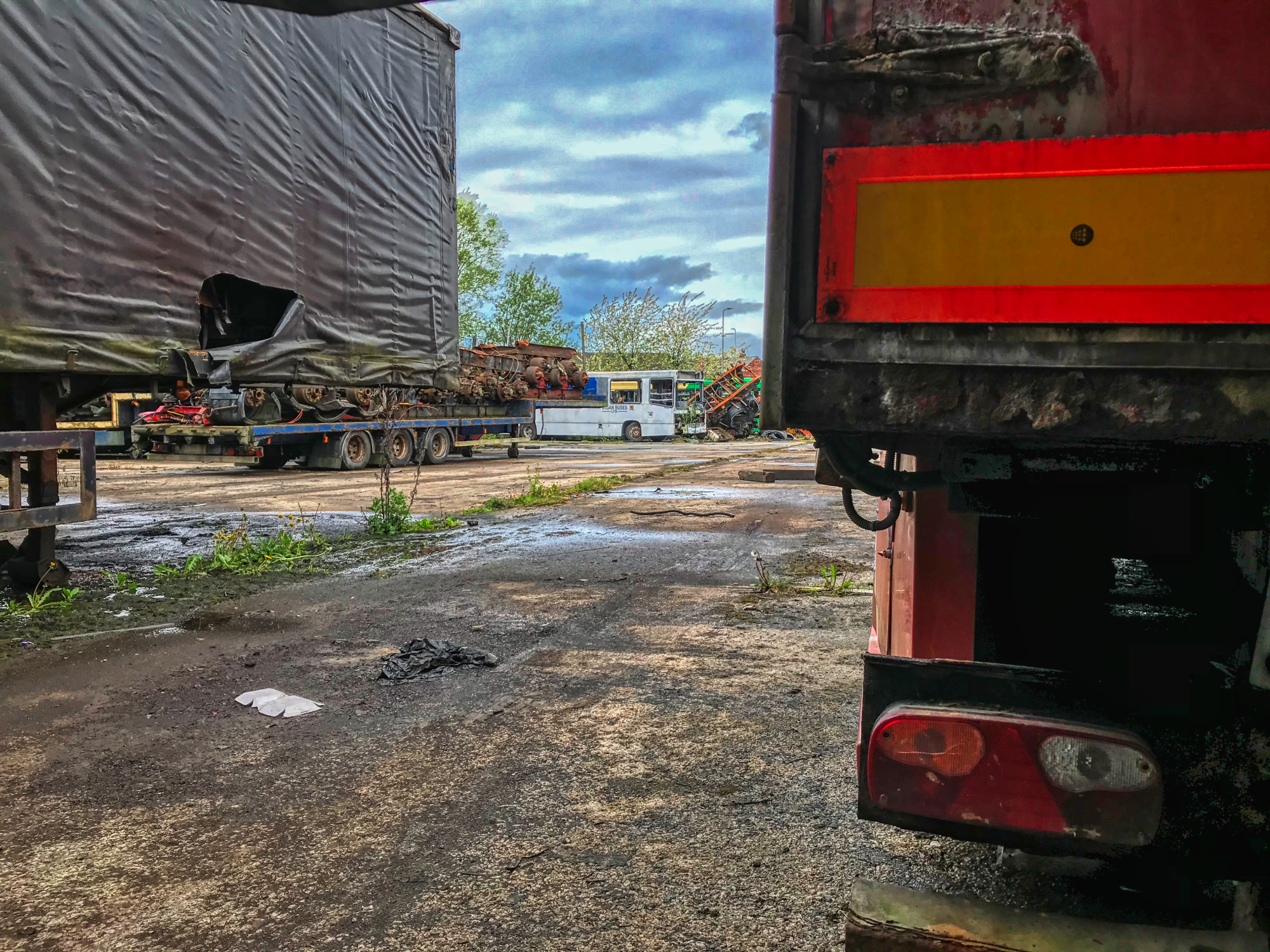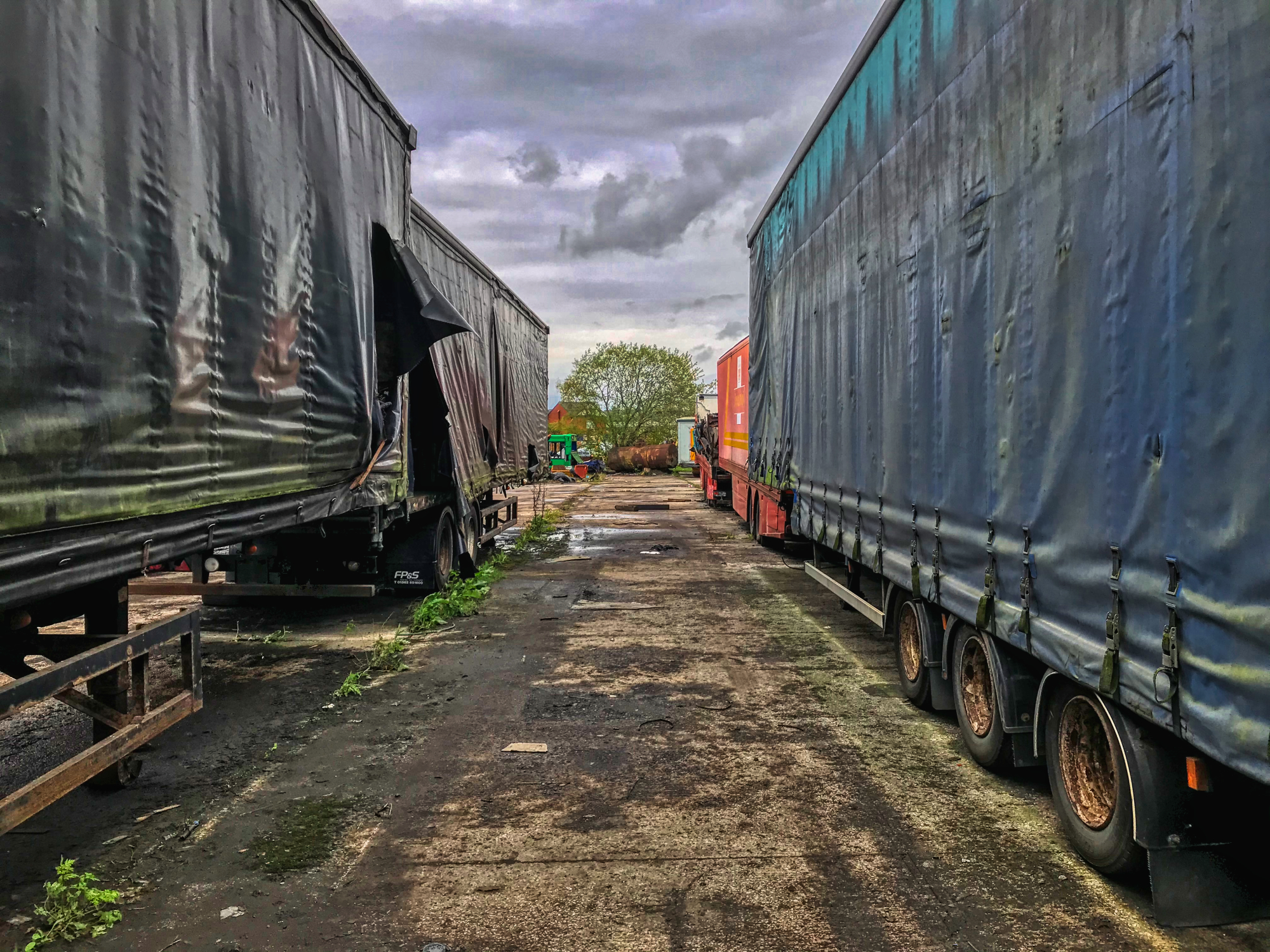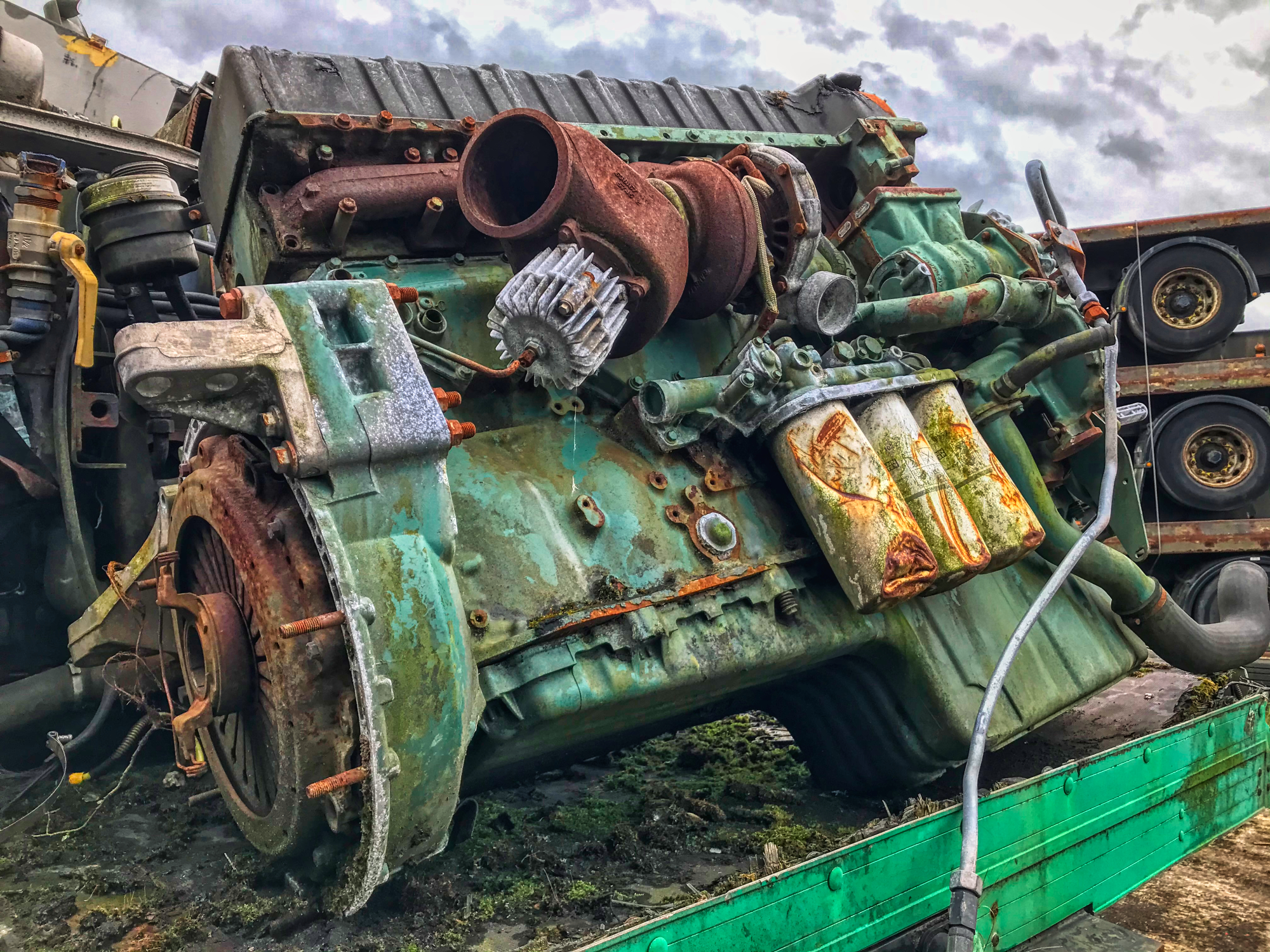 Why they would want to pull engine parts out and display them I could not tell you. Was there a rotting engine show imminent?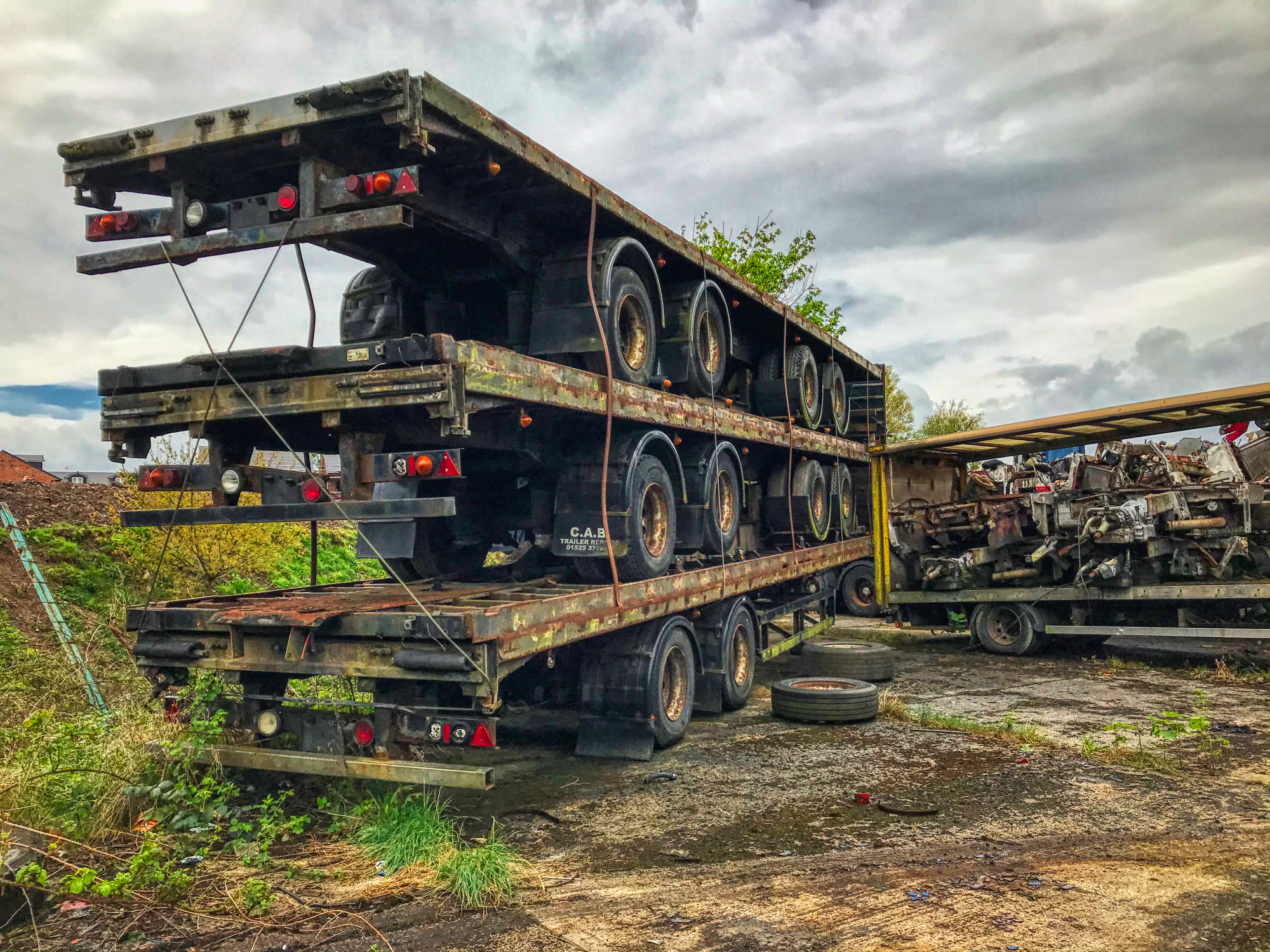 Three for the price of one, why not.. it takes up less room.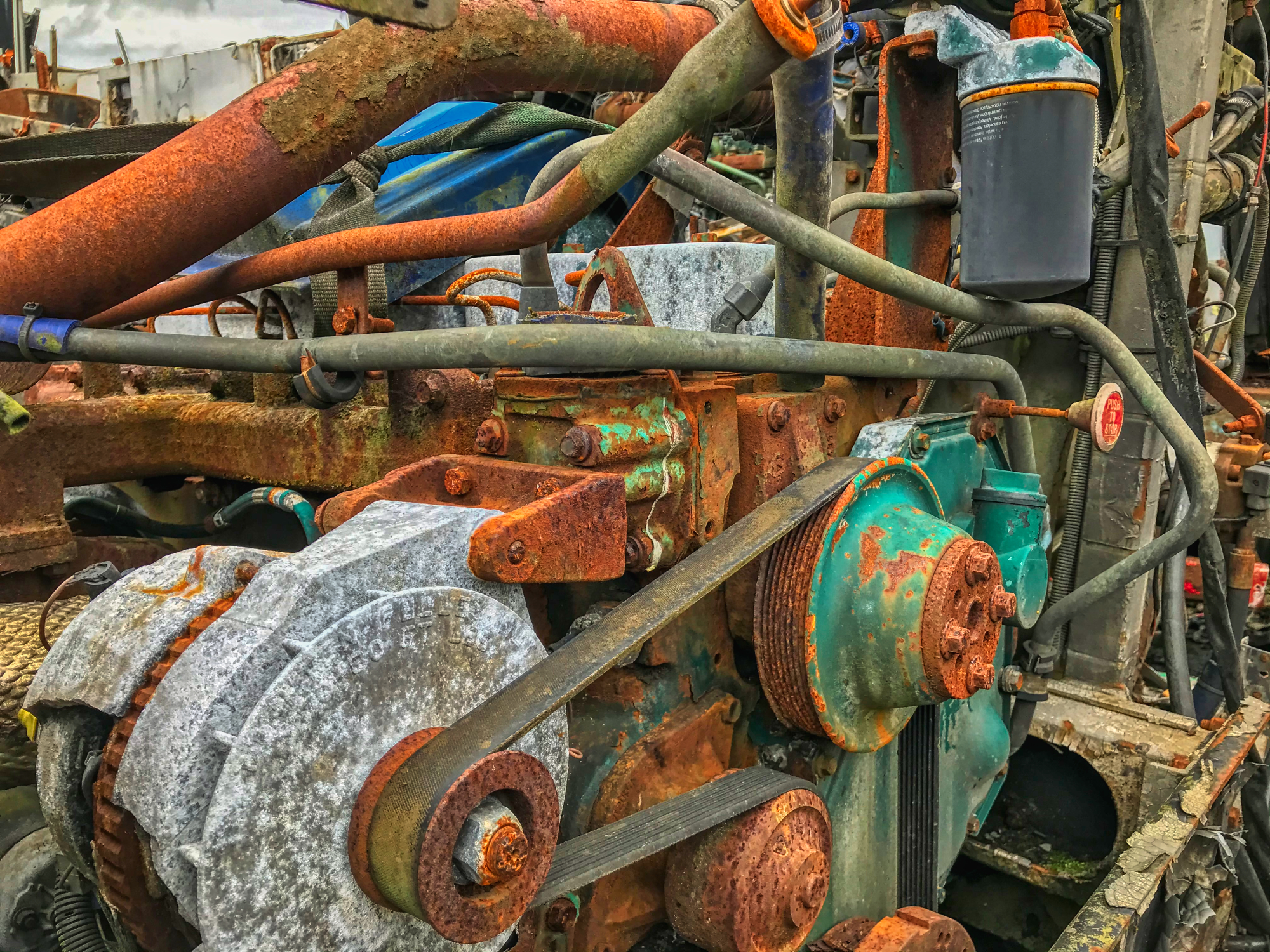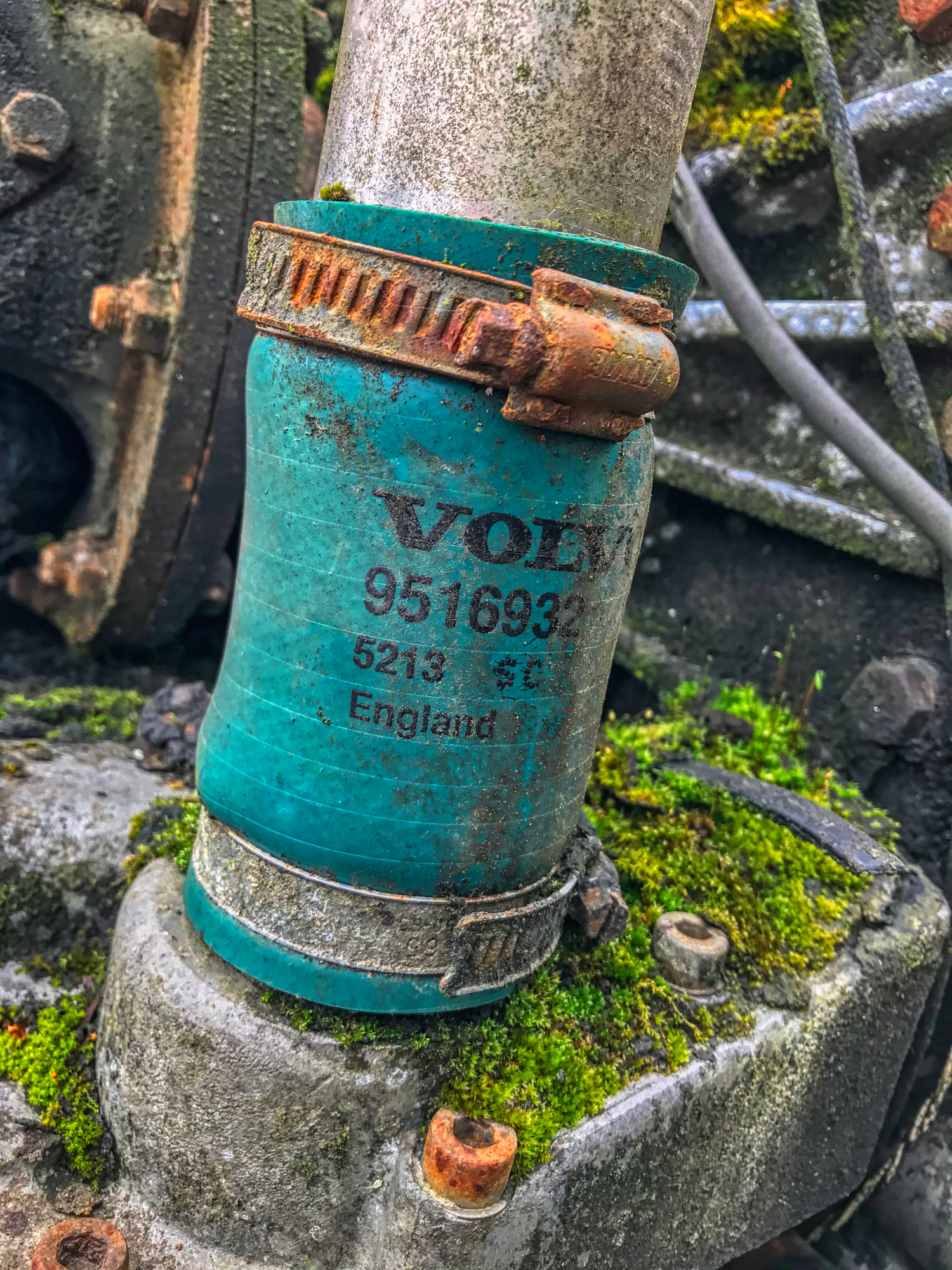 These have been here for some time given the amount of moss growing.
As tempted as I was, there was no climbing up there for a closer look.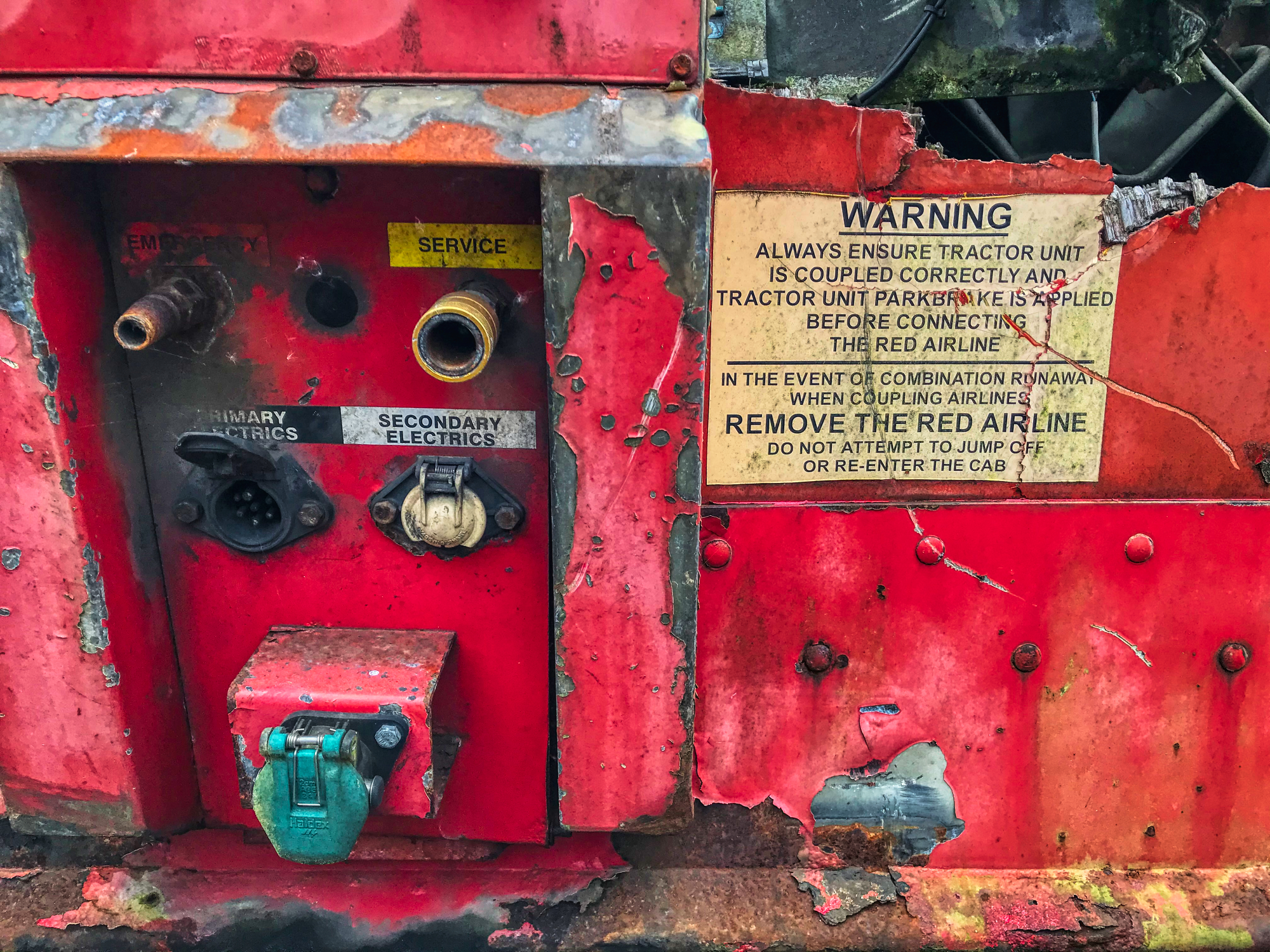 I had to read this one twice. I thought it was something related to airplanes for a minute.
A movement caught my eye.., we were not alone.
"There's someone over there mate", I motioned to @anidiotexplores who promptly strode over in the direction I was pointing to see who would dare challenge us in this haven of pure rust and decay.
A few minutes later he returned, "Just some kids farting about".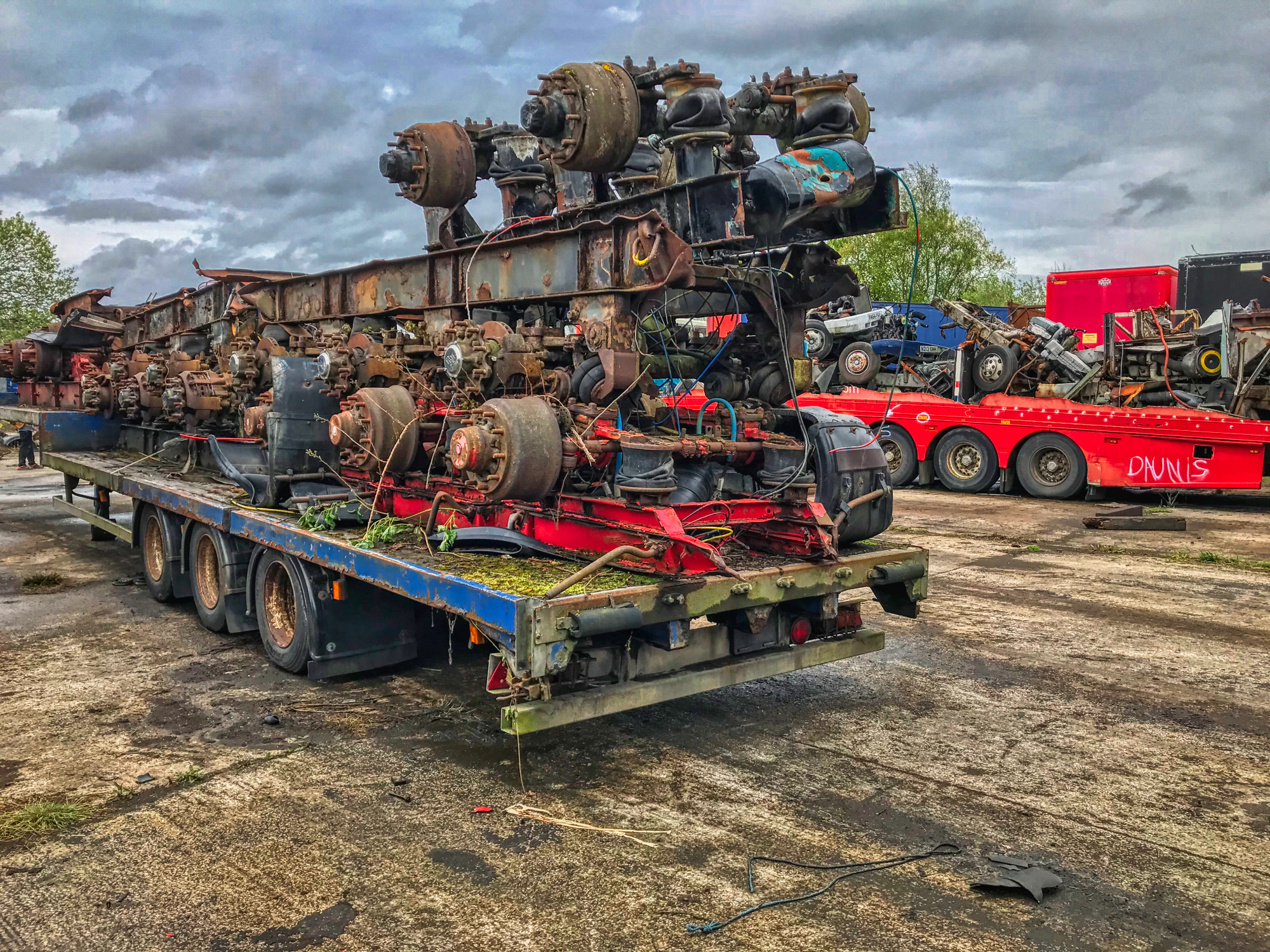 They must have been covert kids as I never saw them again. The best type methinks.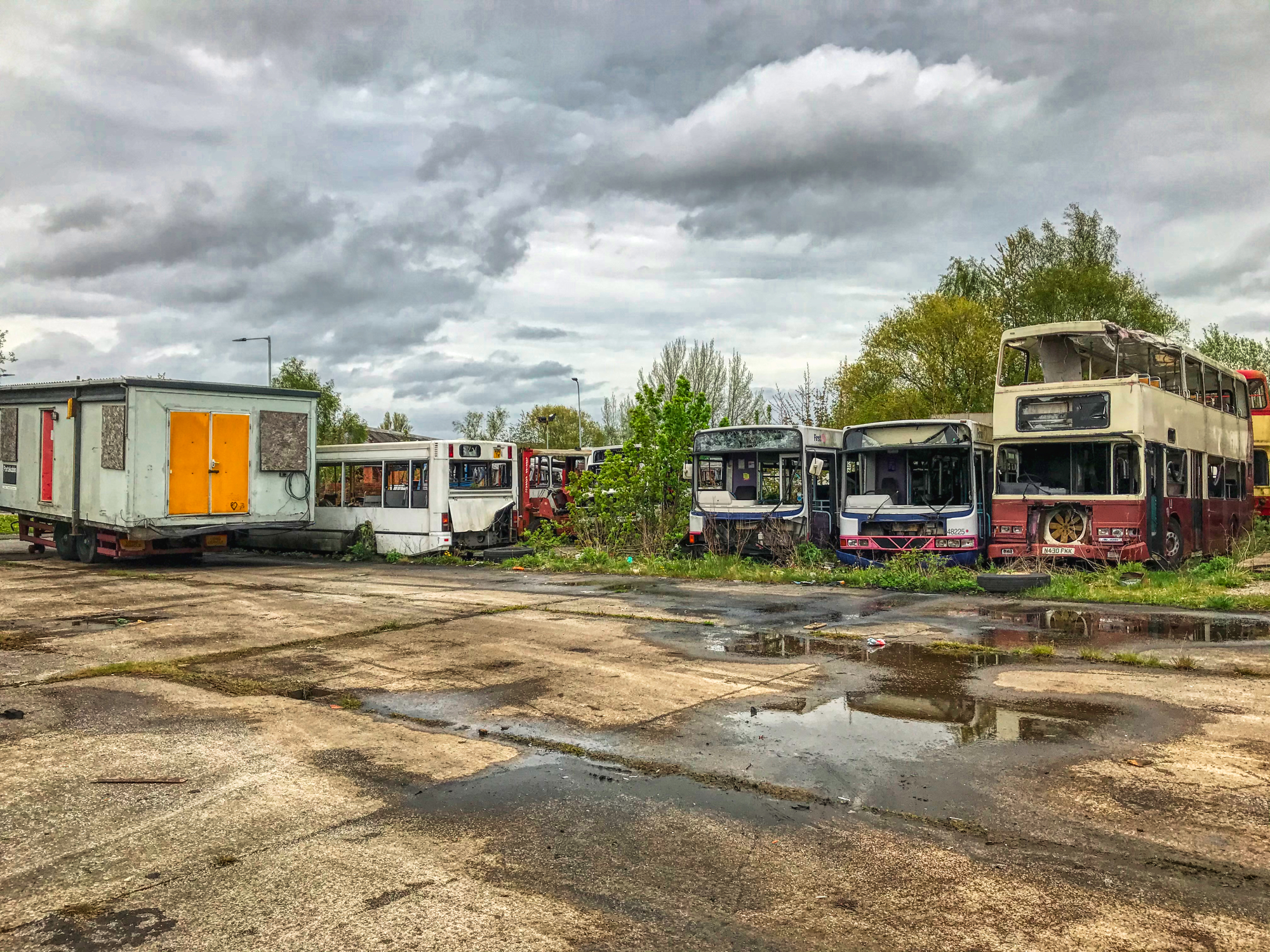 It was then I spotted the buses all crowded into one area.
I don't travel on buses now but used them all the time in my childhood and teenage years.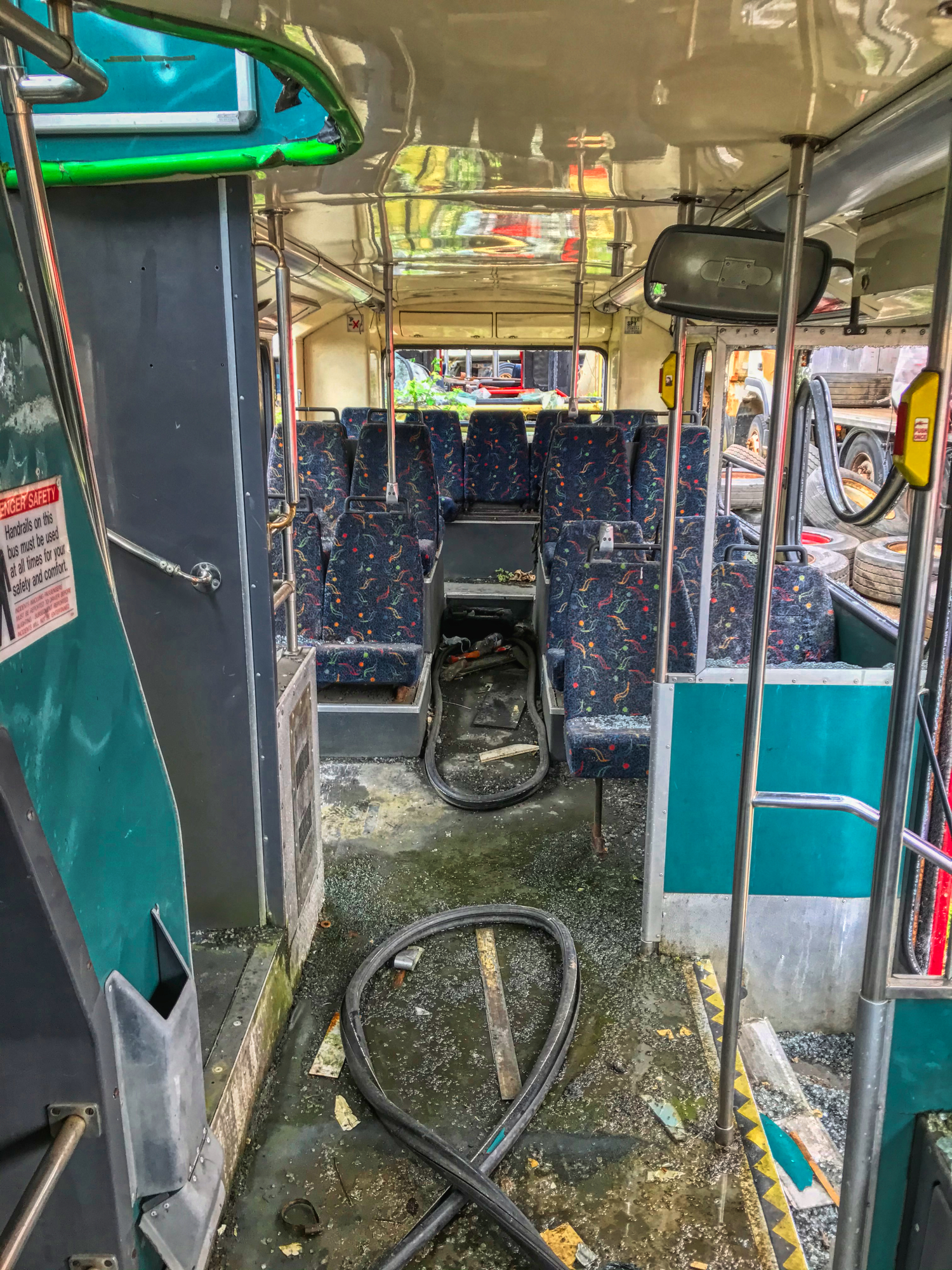 Little has changed though I know current ones all boast Wi-Fi now. What I would have done for that during all my mindless boring travels on these things.
I was hardly expecting to see luxury inside these, though this one was in better condition than I expected.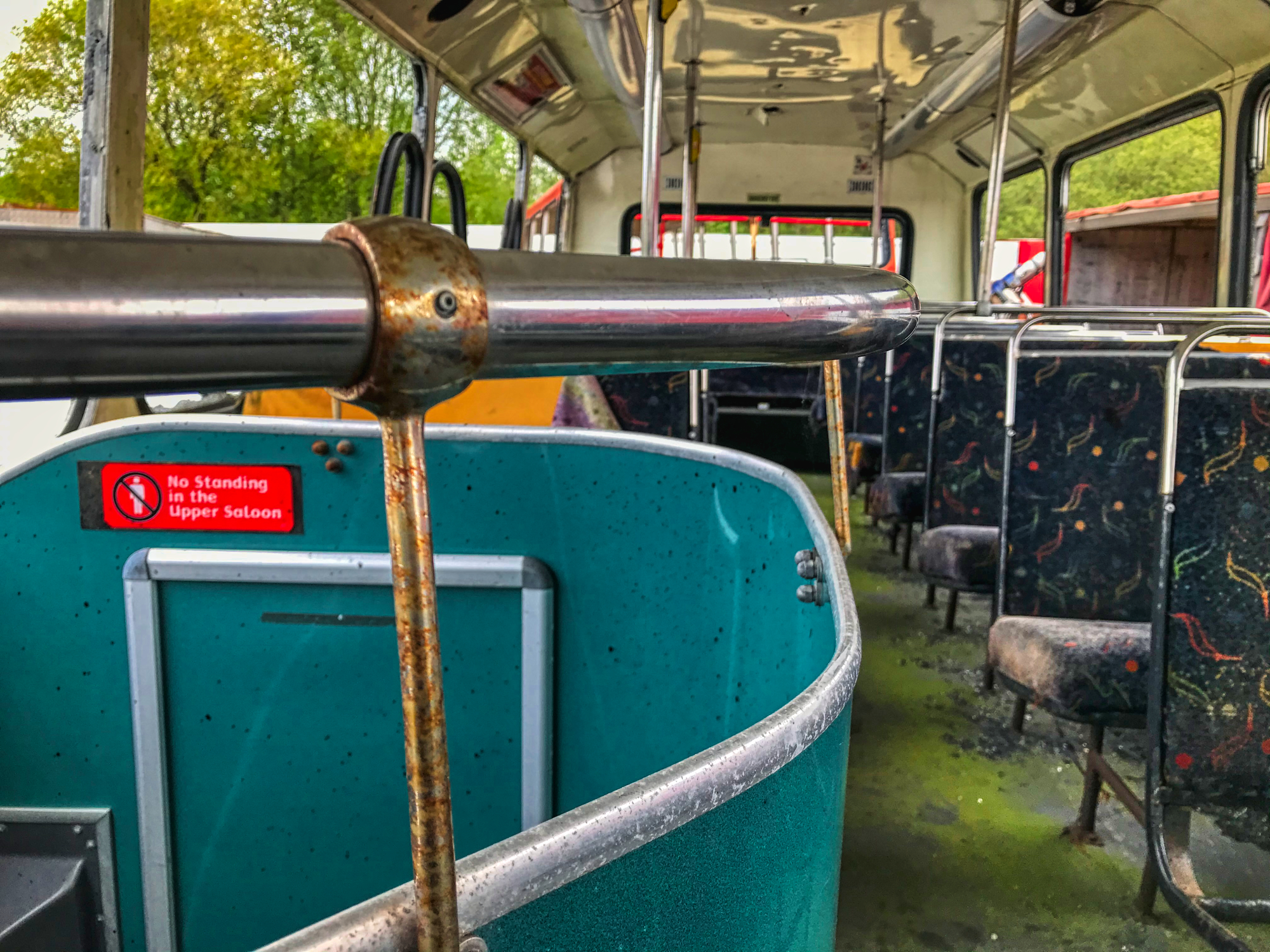 A little nostalgia kicked in and I had to look up the stairs which was in a similar state. Very little has changed in bus design over the decades.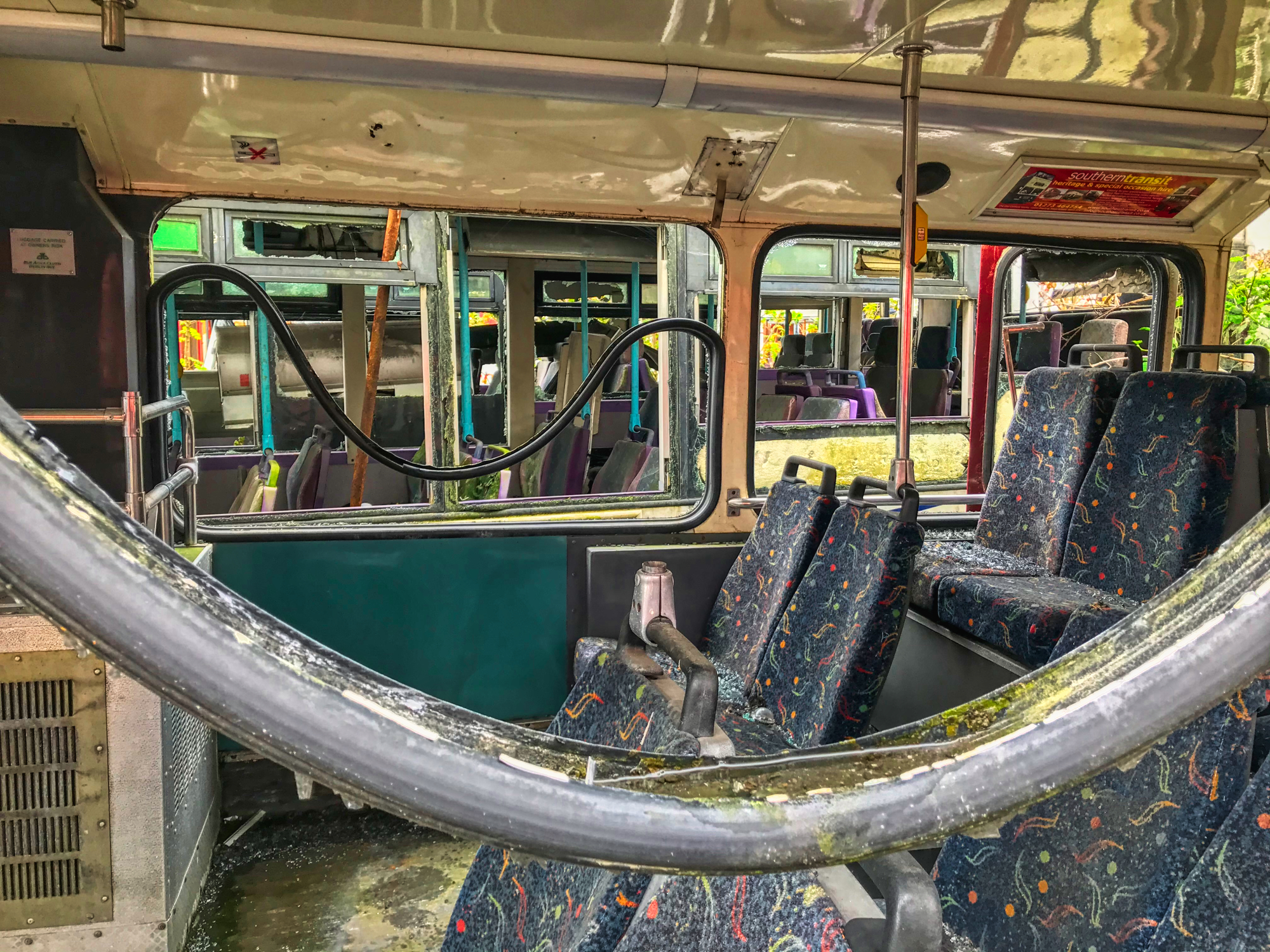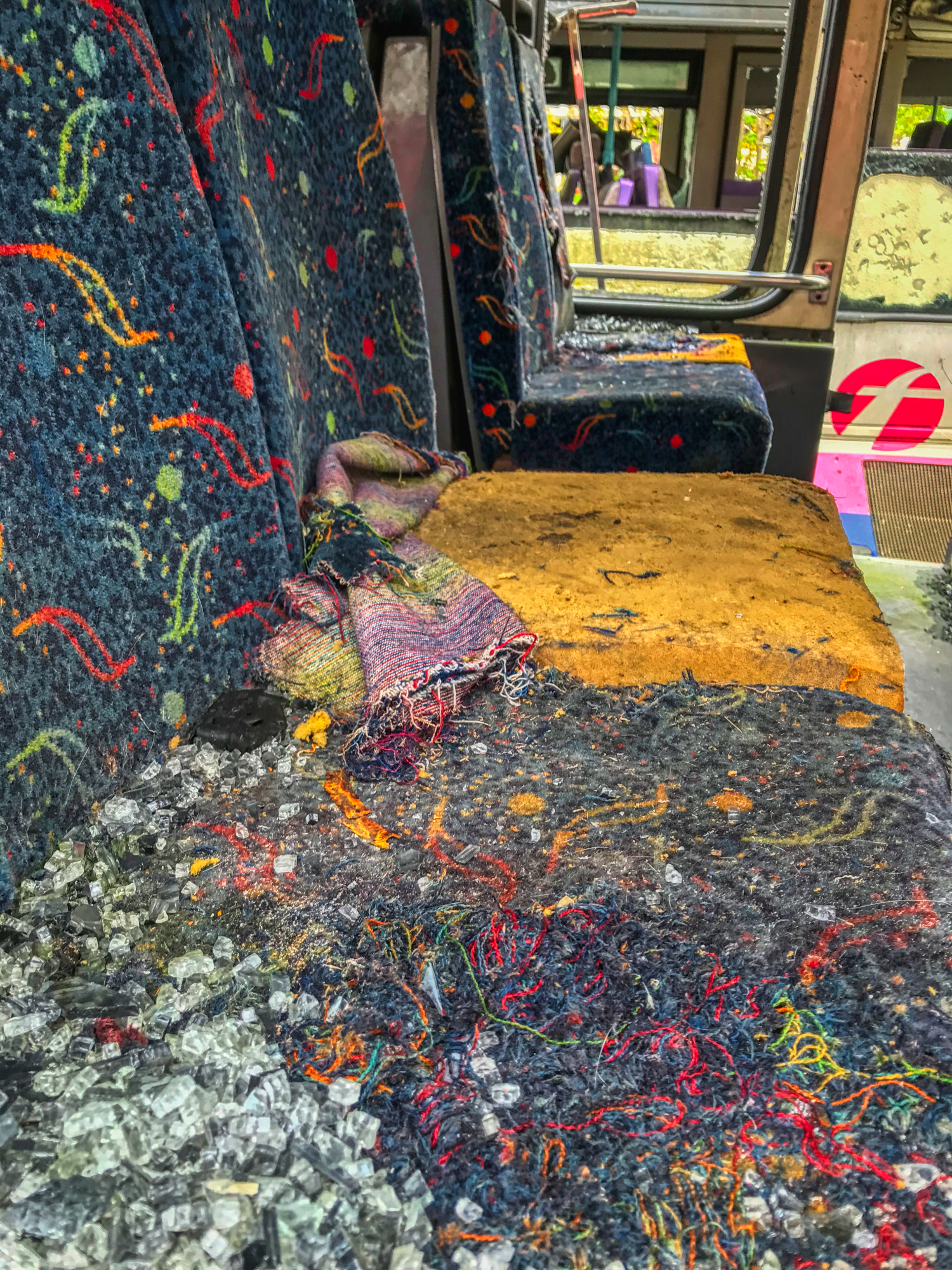 So the upholstery needs a little work, and some new windows may help but there are benefits such as all that fresh air and free showers when it rains as a passenger.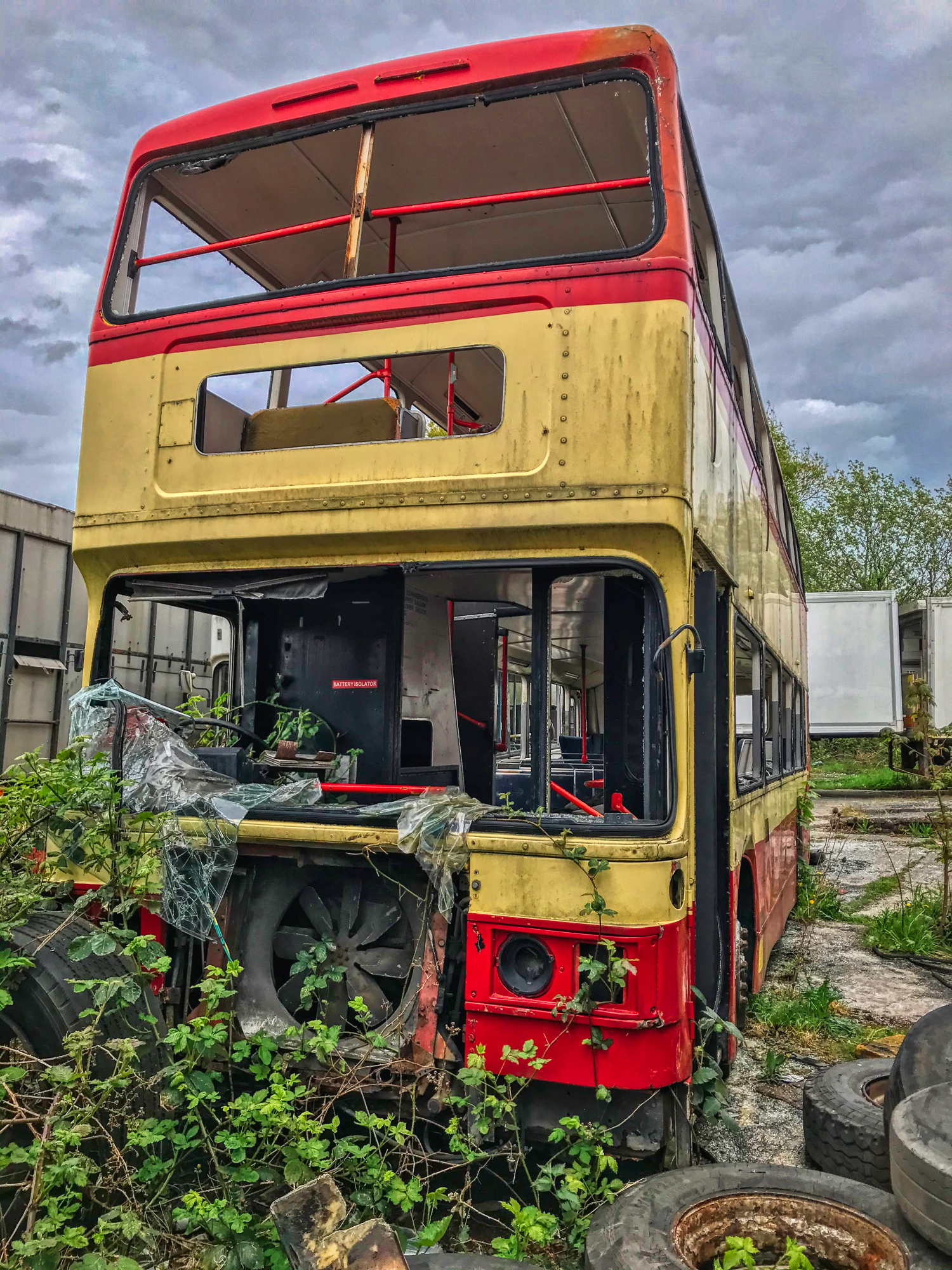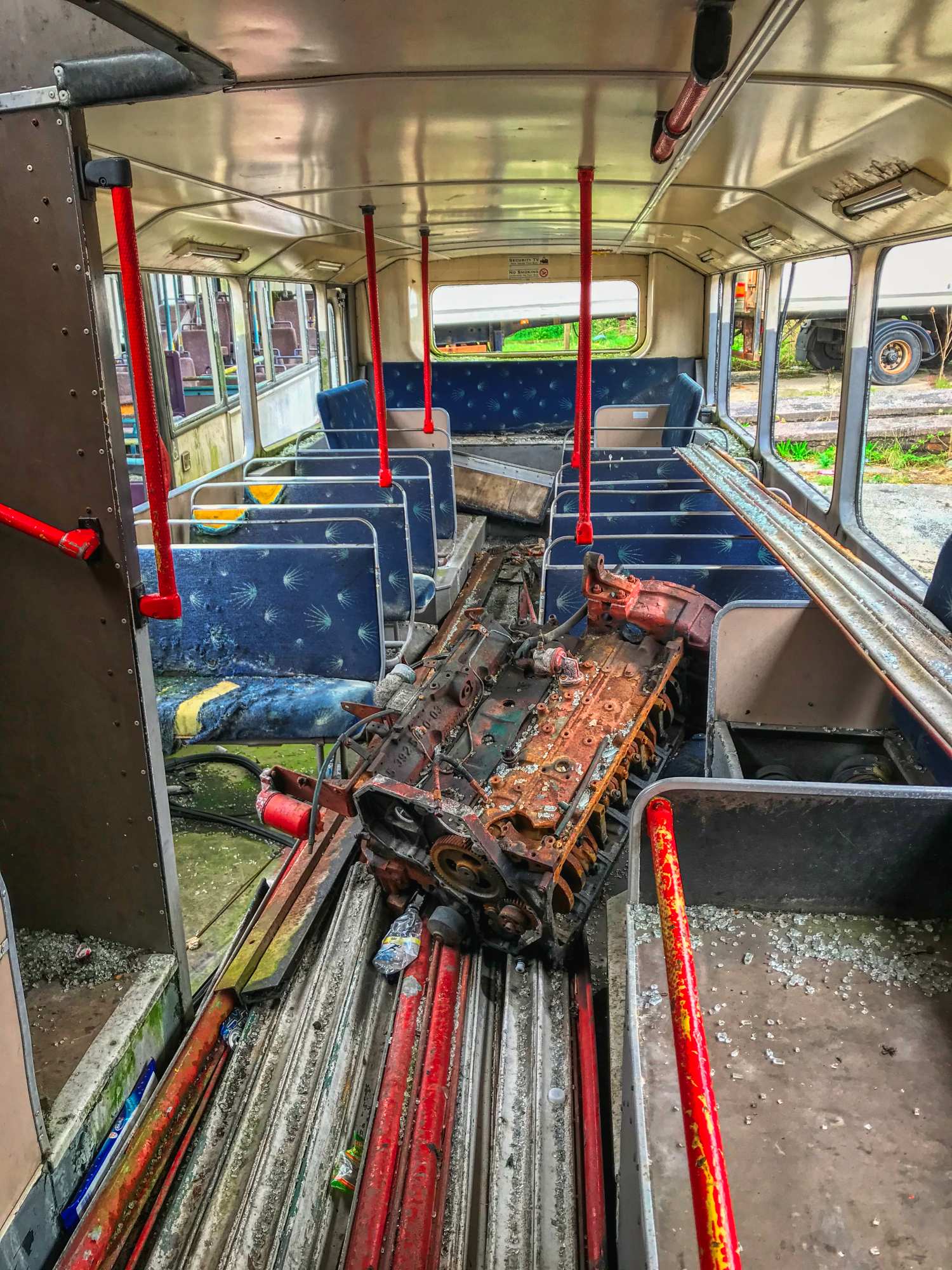 You could say, you have seen one and you have seen them all. This one had an engine dumped inside, maybe the engine that once ran it.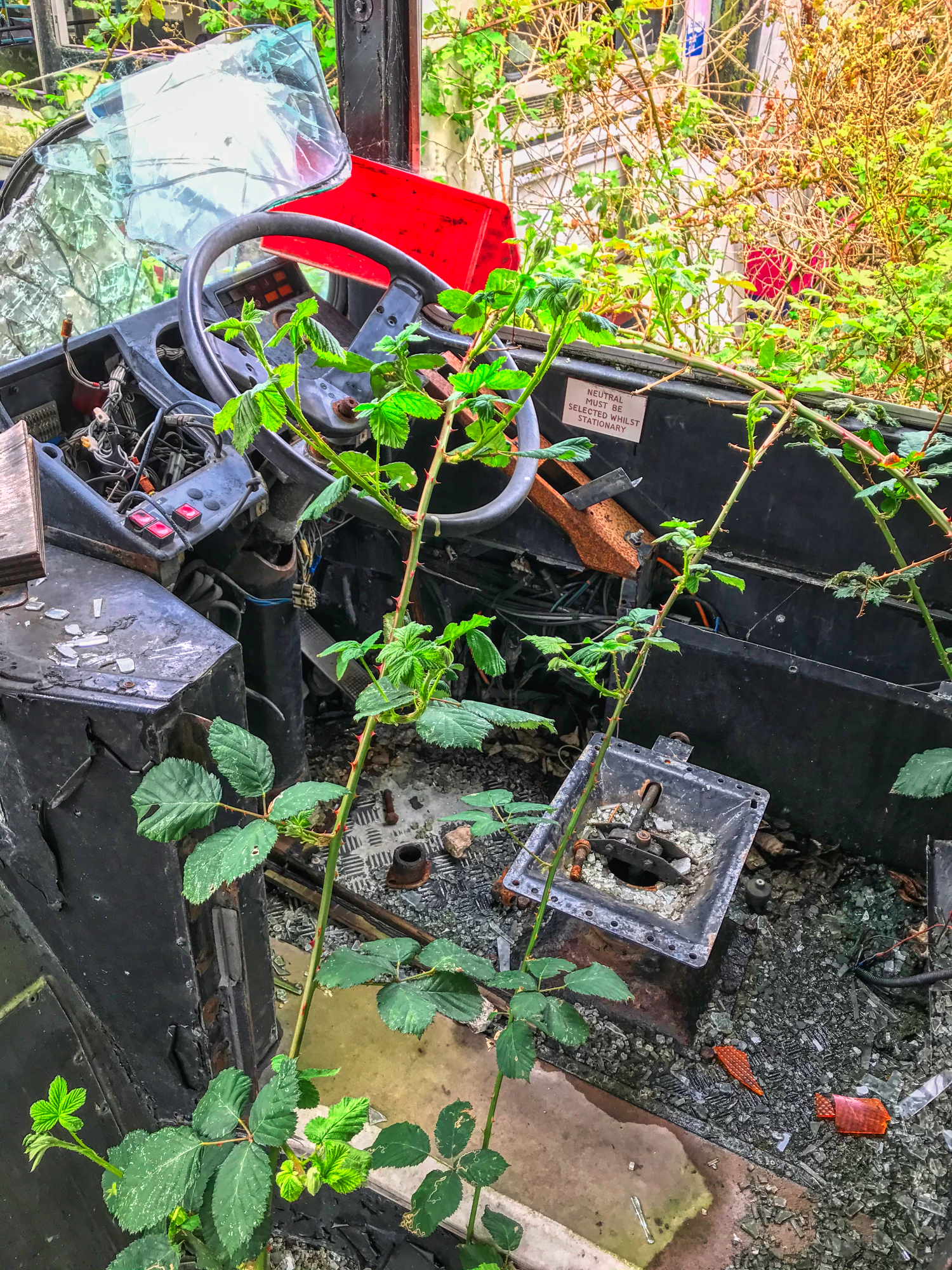 No driver seat either, you would need to stand and dodge the nettles and other prickly things when driving this particular one.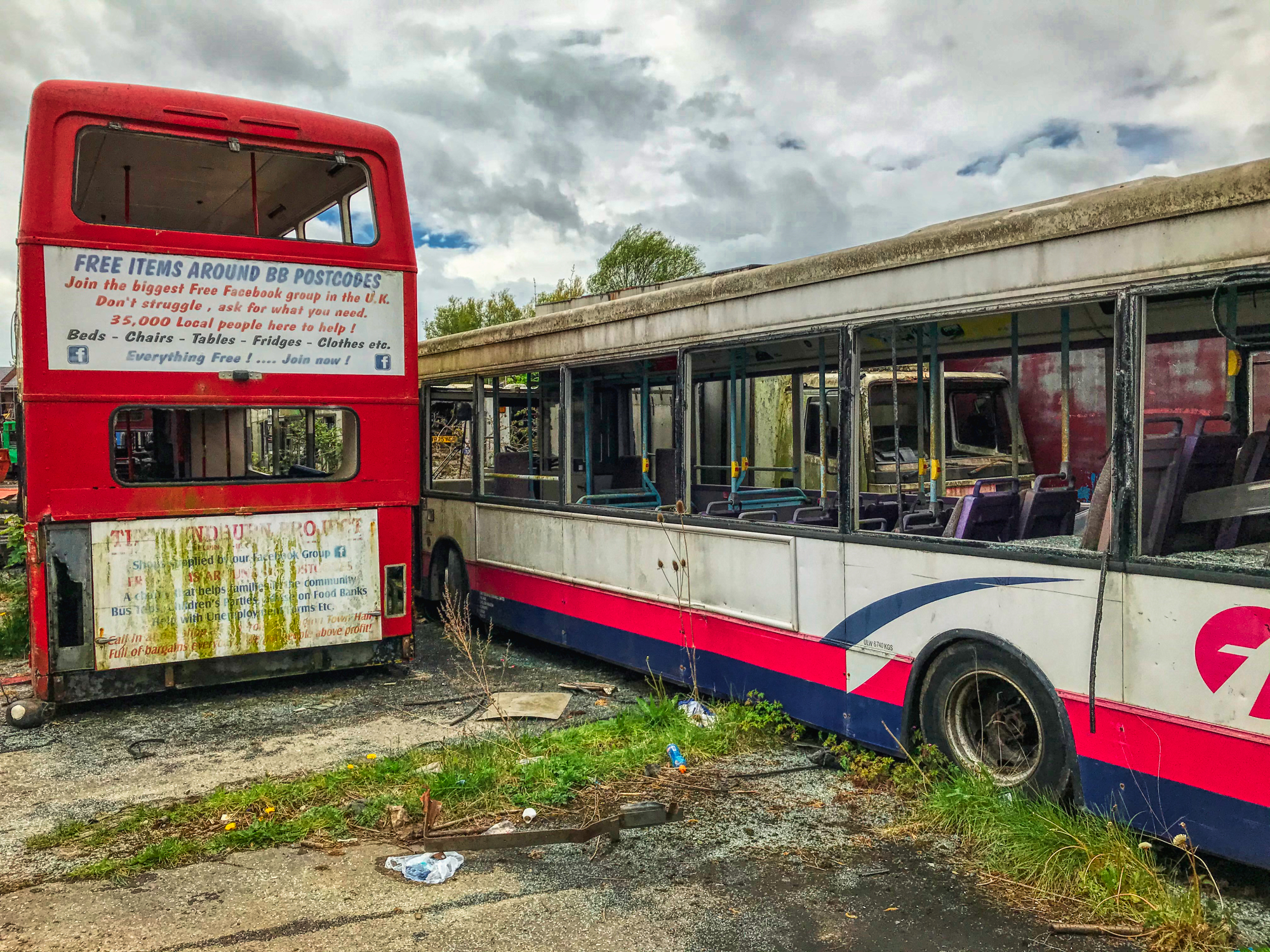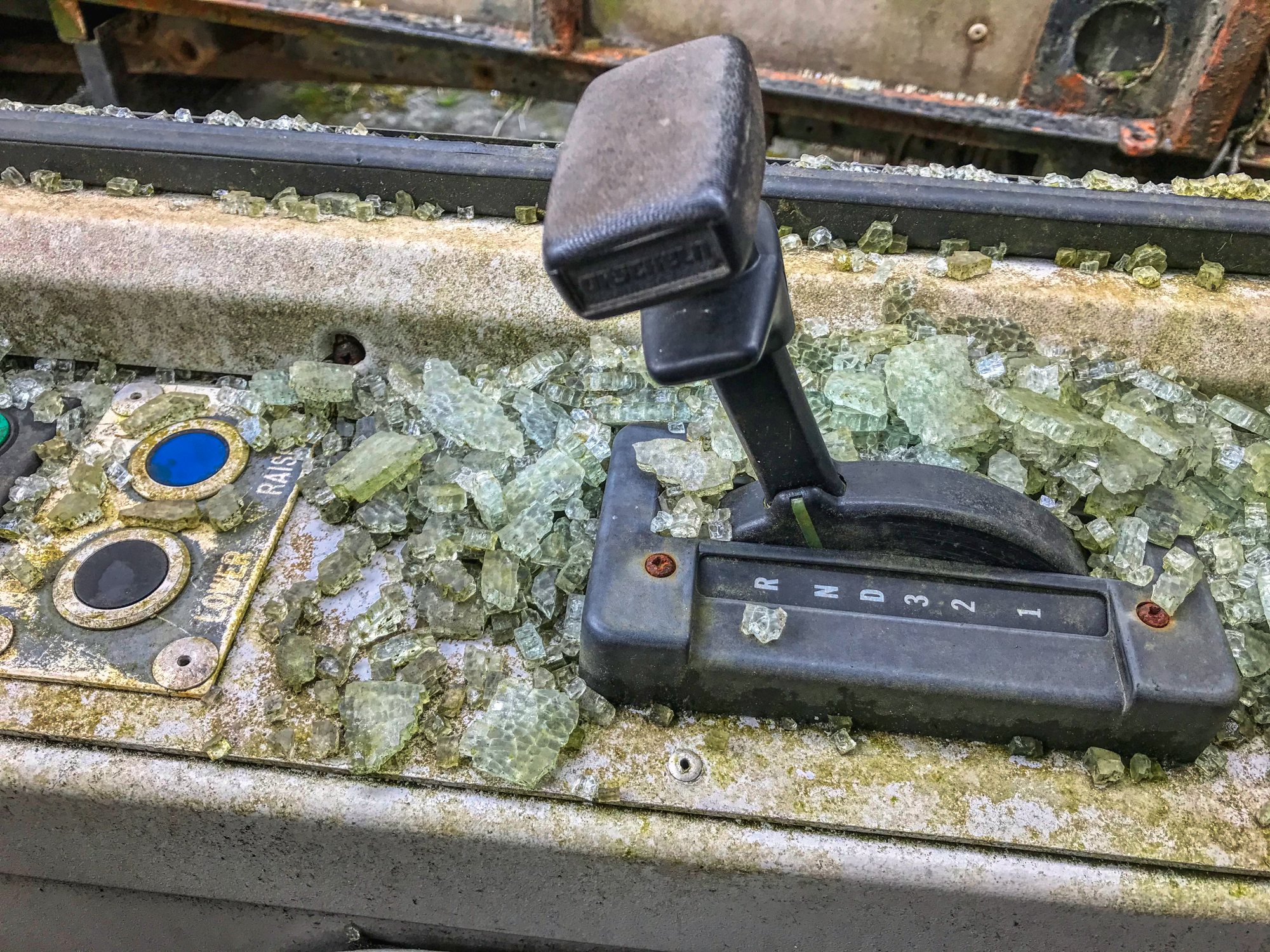 I had no idea that the common bus sported an automatic gearbox. I'm sure they didn't when I was a youth.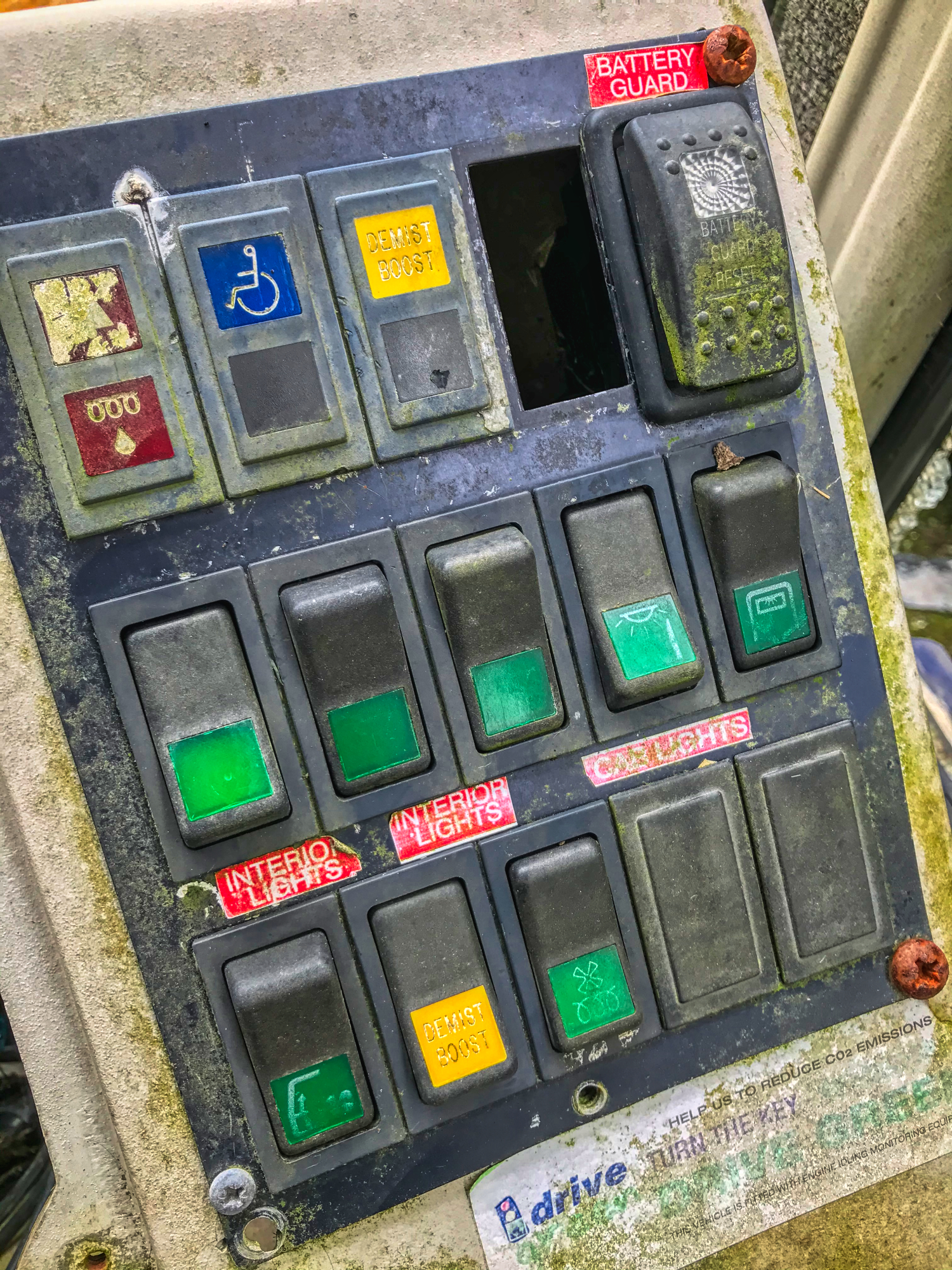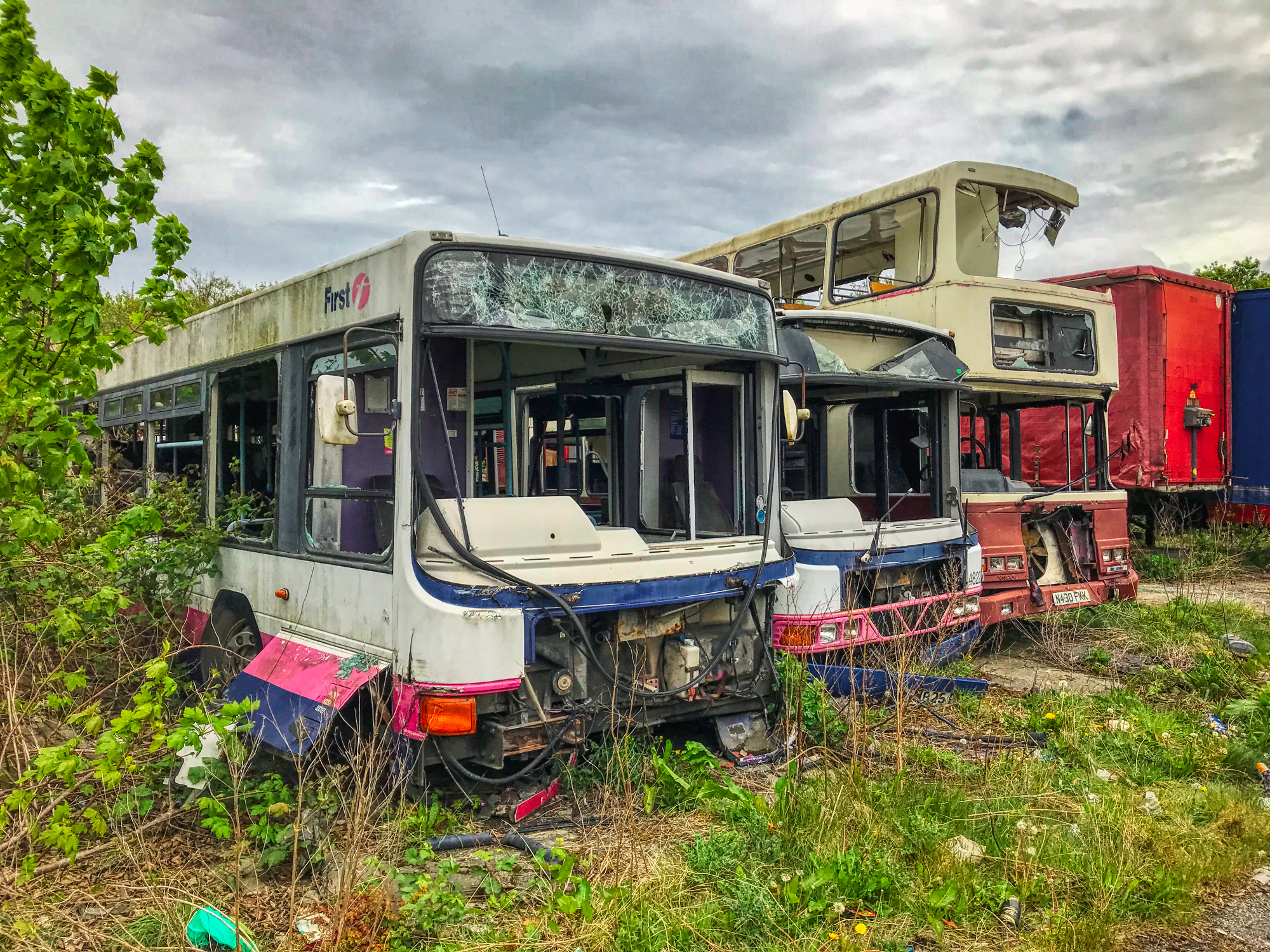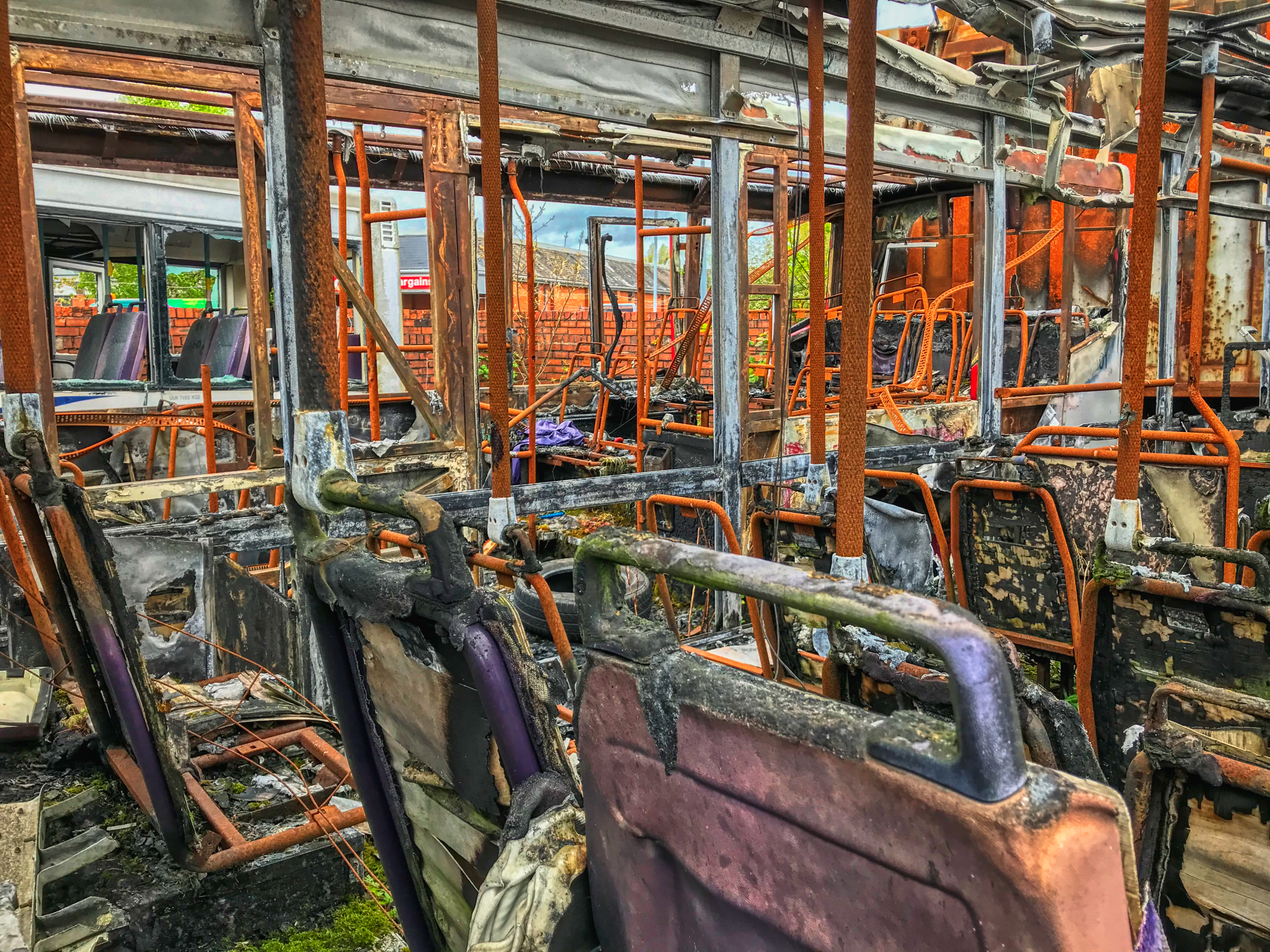 This is what happens after a nuclear explosion when viewing in a bus in the aftermath or maybe there was simply a large fire.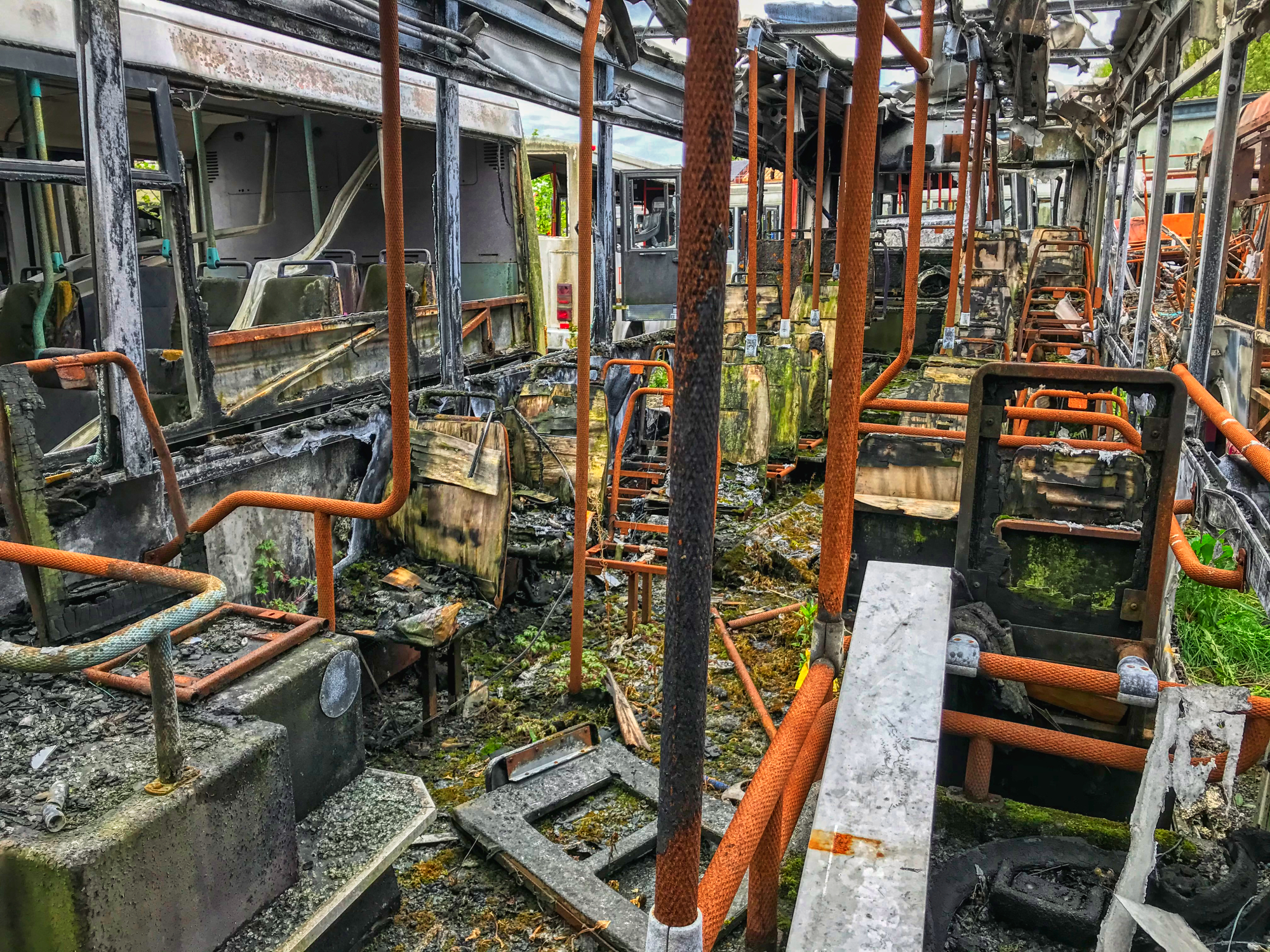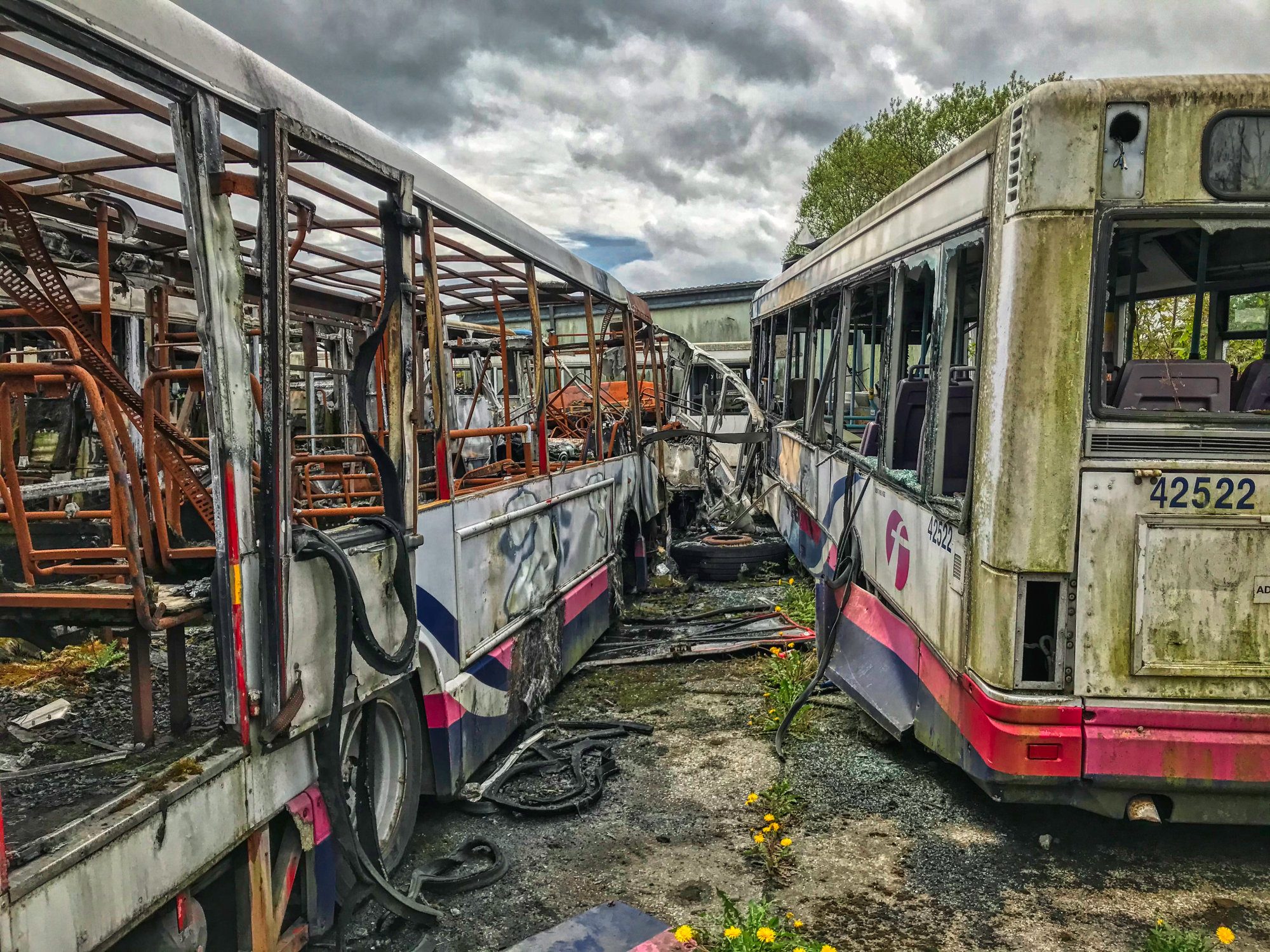 Not just a fire but some kind of inferno. What could have caused heat of that magnitude?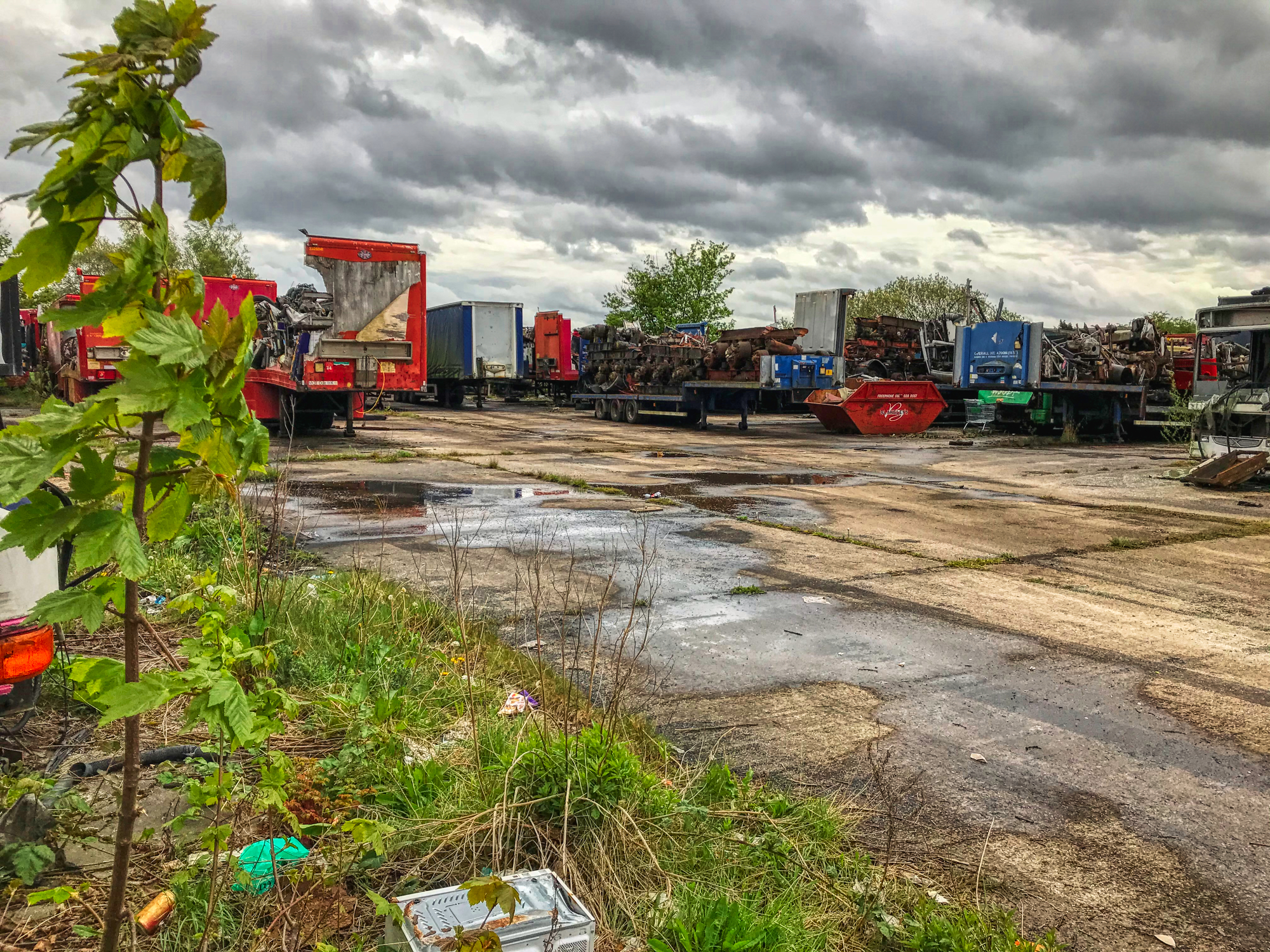 We exited the graveyard in full sight of the car wash guys who didn't appear to notice or care about our departure.
It could be that we had been fed bullshit intelligence or Mr. Nosey had been told by the car boss to stop being a 'Male Karen' and get on with his fucking job.

Do you like posting your Urbex content and photography for FREE on Facebook and YouTube? I like to get some form of reward for my work and every time I create I do just that. Take a look at The Urbex Community on HIVE.
If you want to keep creating for FREE then ignore what you are reading. If you want to be like me and gain something other than BUGGER ALL for your work then click here and learn about posting on the HIVE blockchain.


All my 'Tales' content is easy to find on my personal website:
'Tales of the Urban Explorer'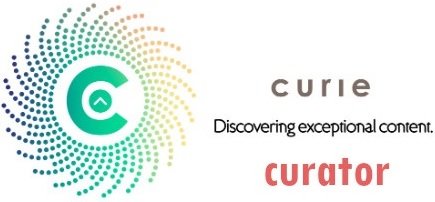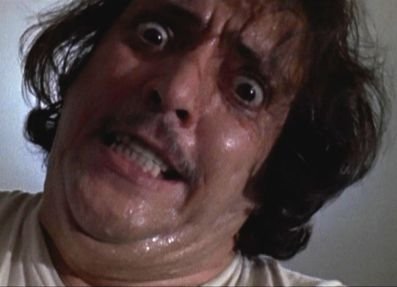 If you found this article so invigorating that you are now a positively googly-eyed, drooling lunatic with dripping saliva or even if you liked it just a bit, then please upvote, comment, rehive, engage me or all of these things.
---
---