Tales of the Urban Explorer: The Brass House
After some bad navigation, we found ourselves roaming the streets in completely the wrong place and almost gave up. "Where is this bastard place", I muttered to myself after uncharacteristically marking the pin down incorrectly.
I have to give credit to @anidiotexplores who guided me around 2 miles north and up a steep and winding road to where 'The Brass House' is located.
"OK so.. where the fuck are we supposed to park?" Our current location was not exactly parking friendly and I was weighing up my options.
We had to park somewhere on this single-tracked lane that looked like it was used frequently by those farmers who liked to drive up and down in their oversized tractors.
Parking at the bottom of the lane would mean a big walk up a steep hill. Not a bloody chance that was going to happen.
"I'm gonna park it here right outside the gate and bollocks to the consequences", I told @anidiotexplores trying to manoeuvre the car off the lane. There was just enough space.
It's not generally something I would do, but it seemed so remote. There were neighbours, probably very pissed off neighbours with the number of explorers who have visited here.
The Brass House is, or was very much on the Tour Bus in June 2021 when we visited.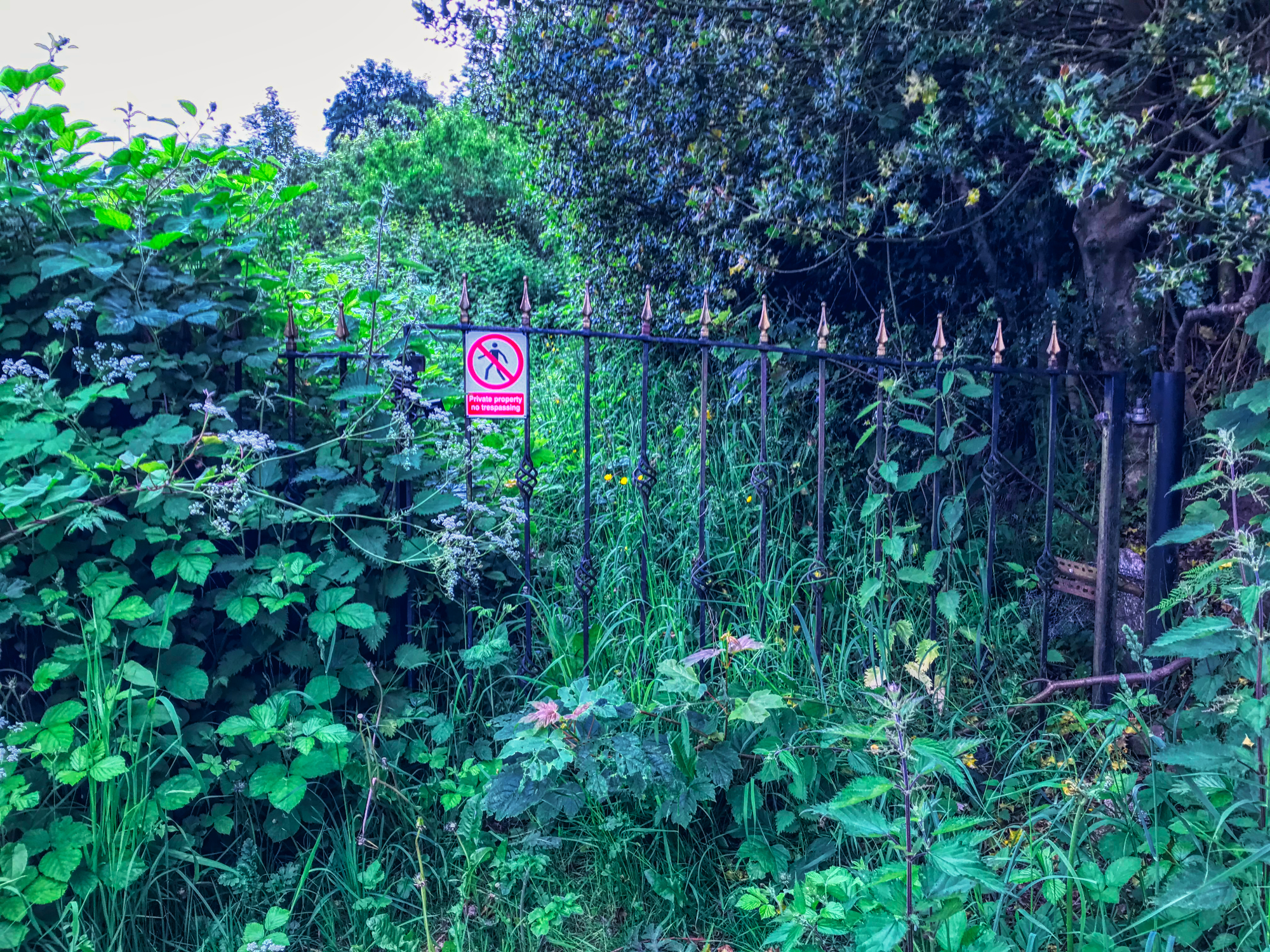 …'the outside gate of The Brass House; you would think nobody has been here in decades'…
"Keep down", I motioned to @anidiotexplores. I could see the house next door down the embankment and it was very much lived in.
Having seen how very non-photogenic the exterior of "The Brass House' is from other reports, it was with great anticipation I started climbing the steps which can barely be seen due to massive undergrowth.
The front door was open and welcoming. Why didn't the last lot at least close the fucking door?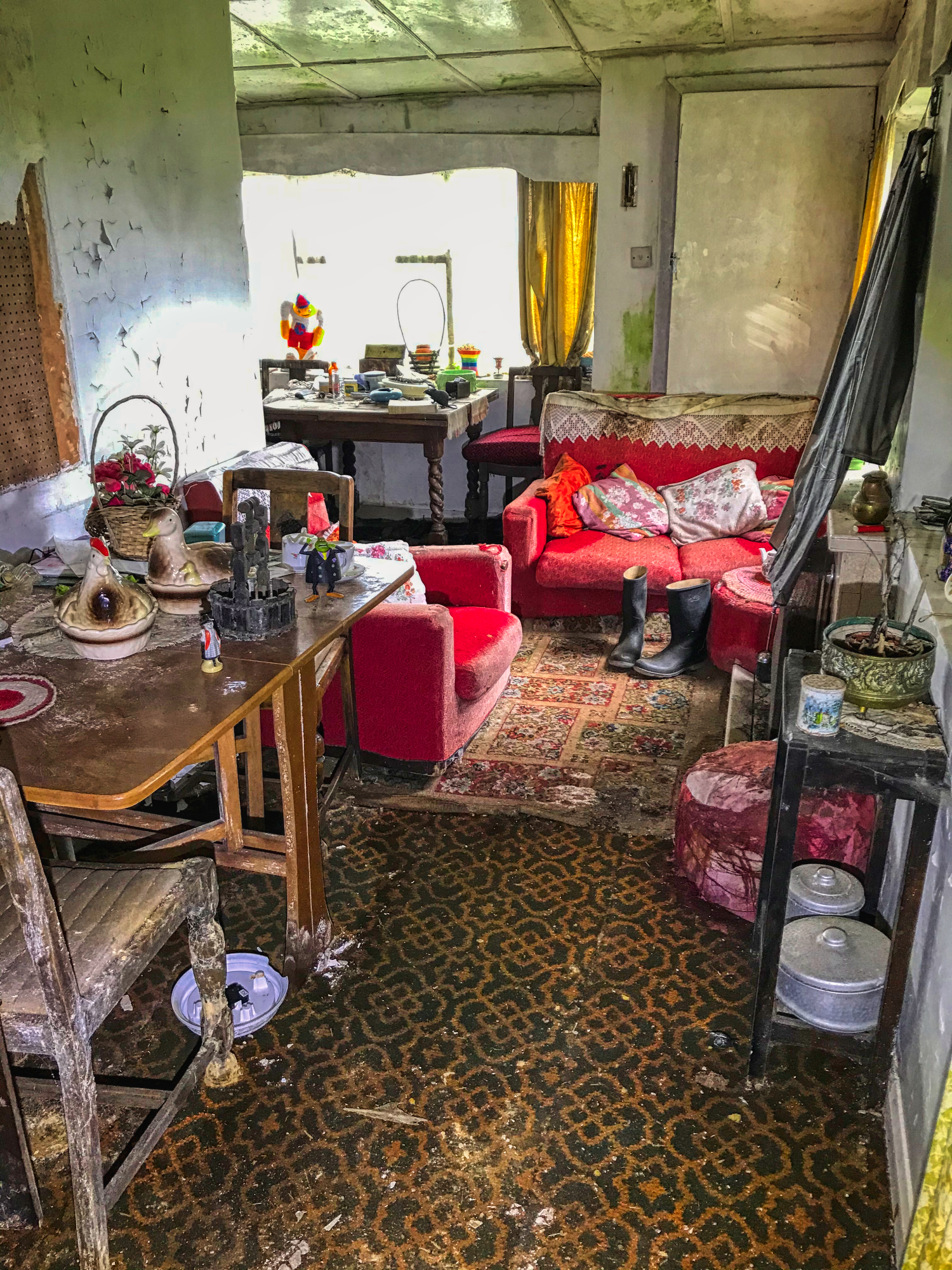 Oh wow..., were my thoughts of walking inside. This is a time capsule alright and right up there with Granddad's House.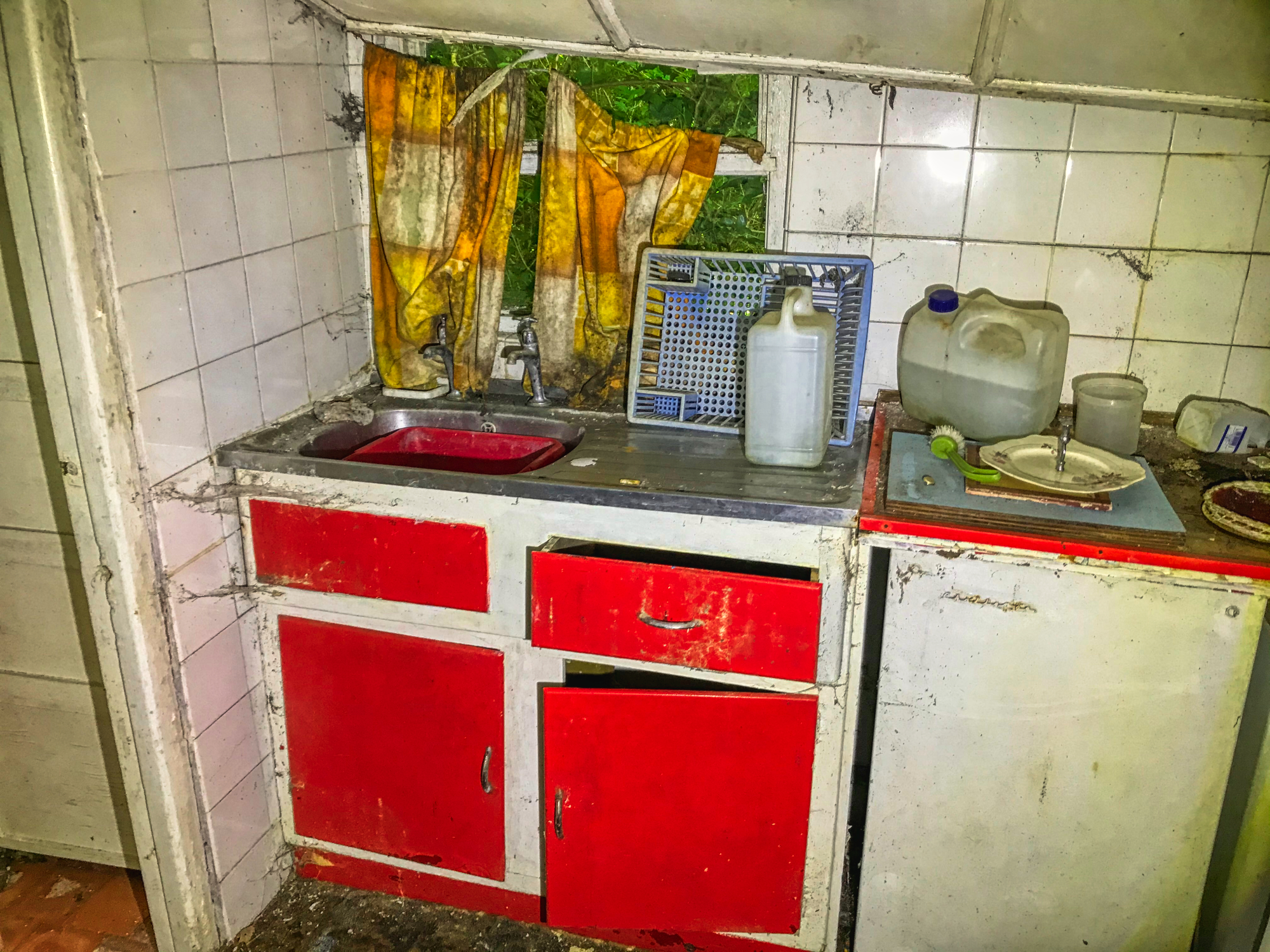 Heavy cobwebs, how long has it been left like this?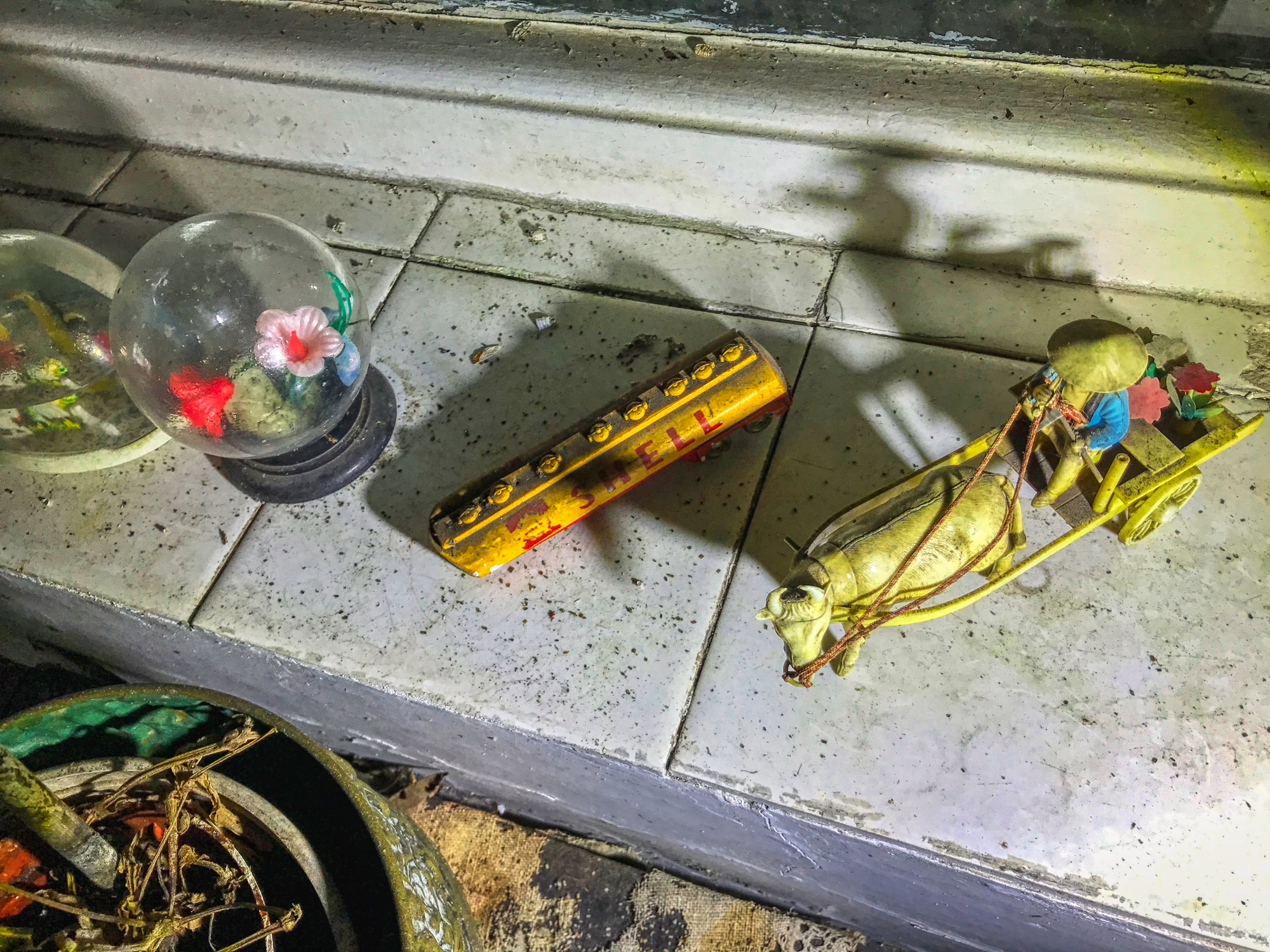 The stores I was being told was that the brass had all been nicked from "The Brass House' already. I could see vintage toys, but little brass.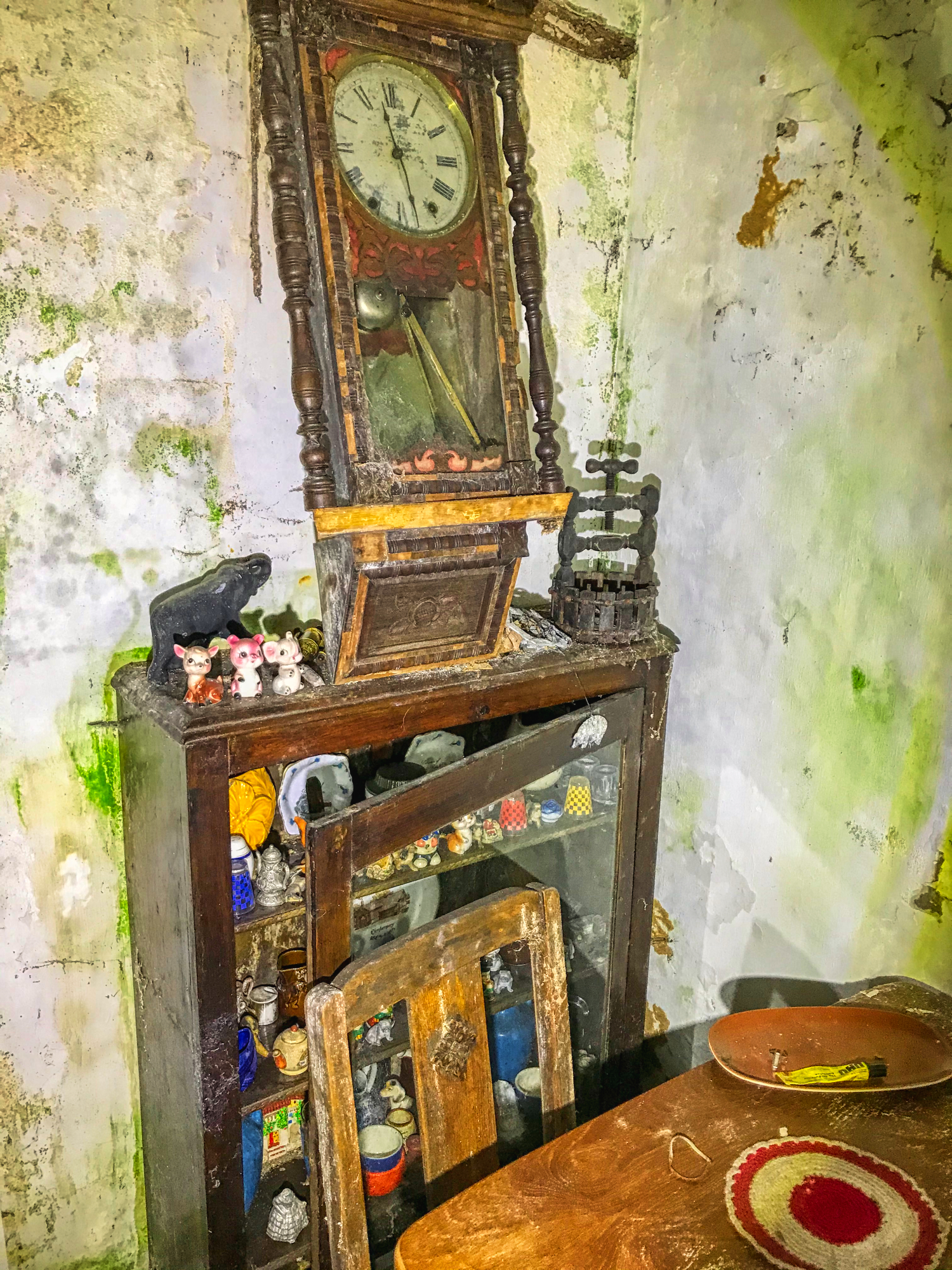 How is that clock still standing upright?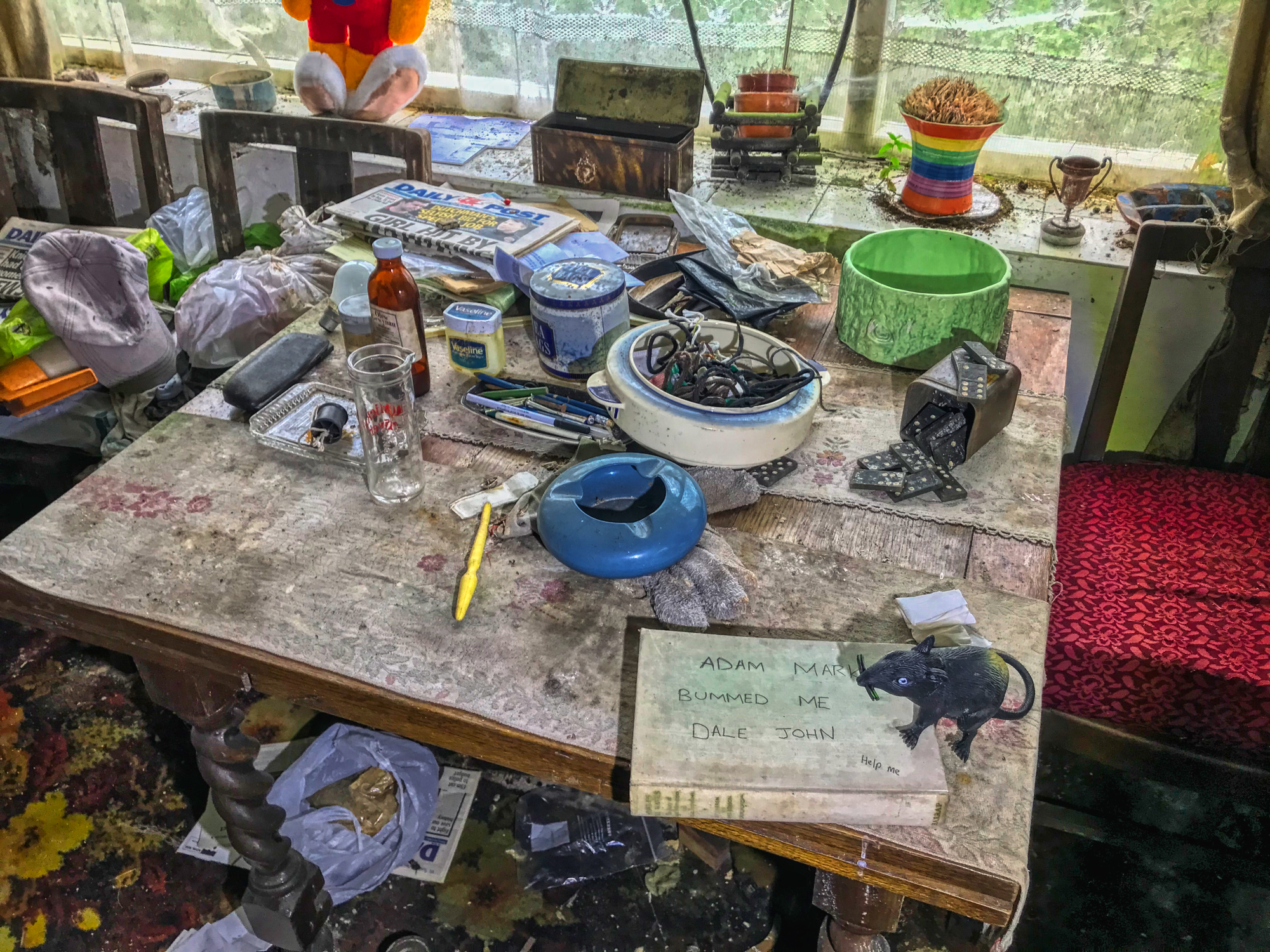 Did the previous owners leave the message about bumming? I think not.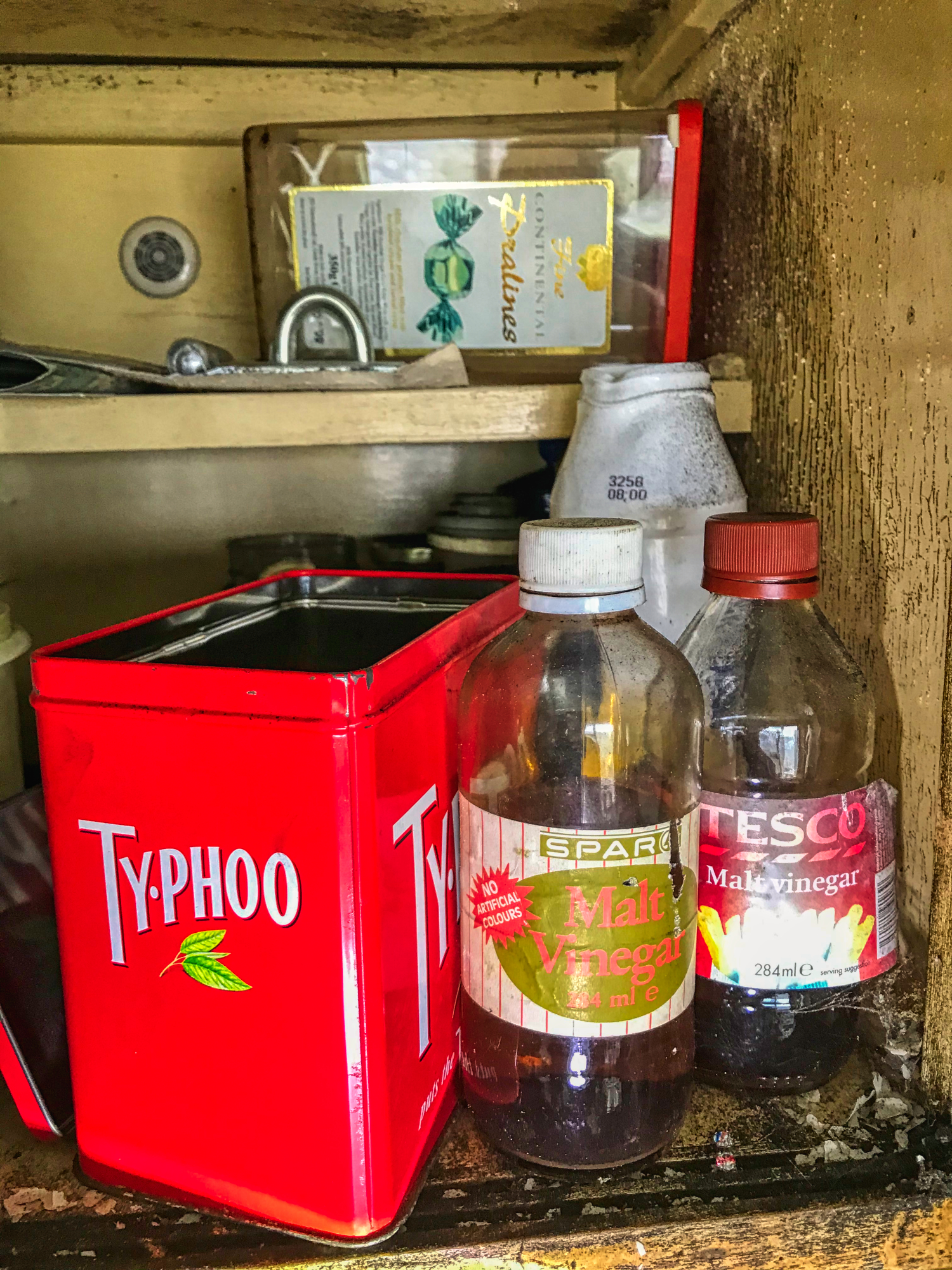 You can never have too much Malt Vinegar. I struggled to find it when living in America.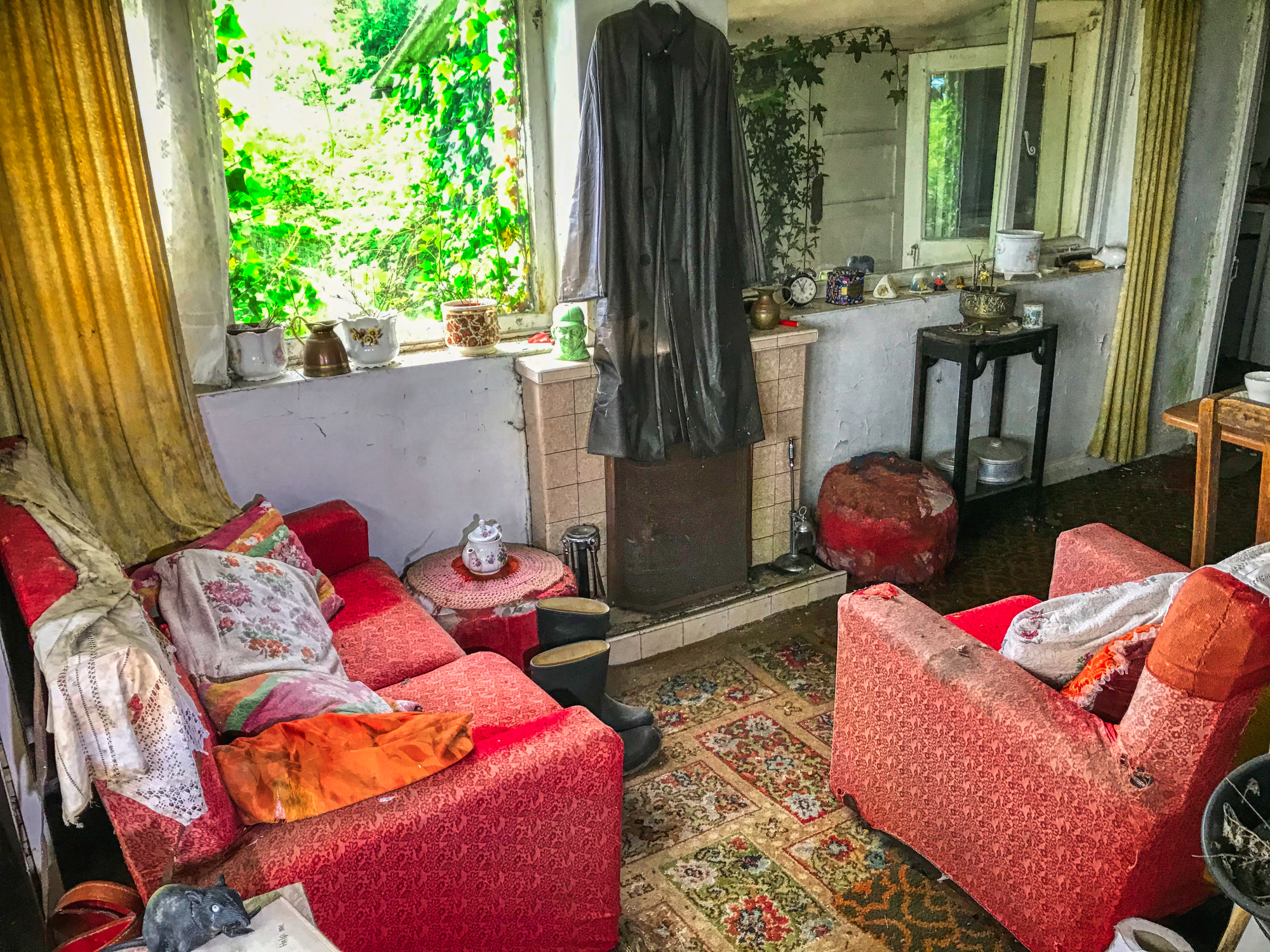 Almost untouched; why is there a vampire cape over the fireplace?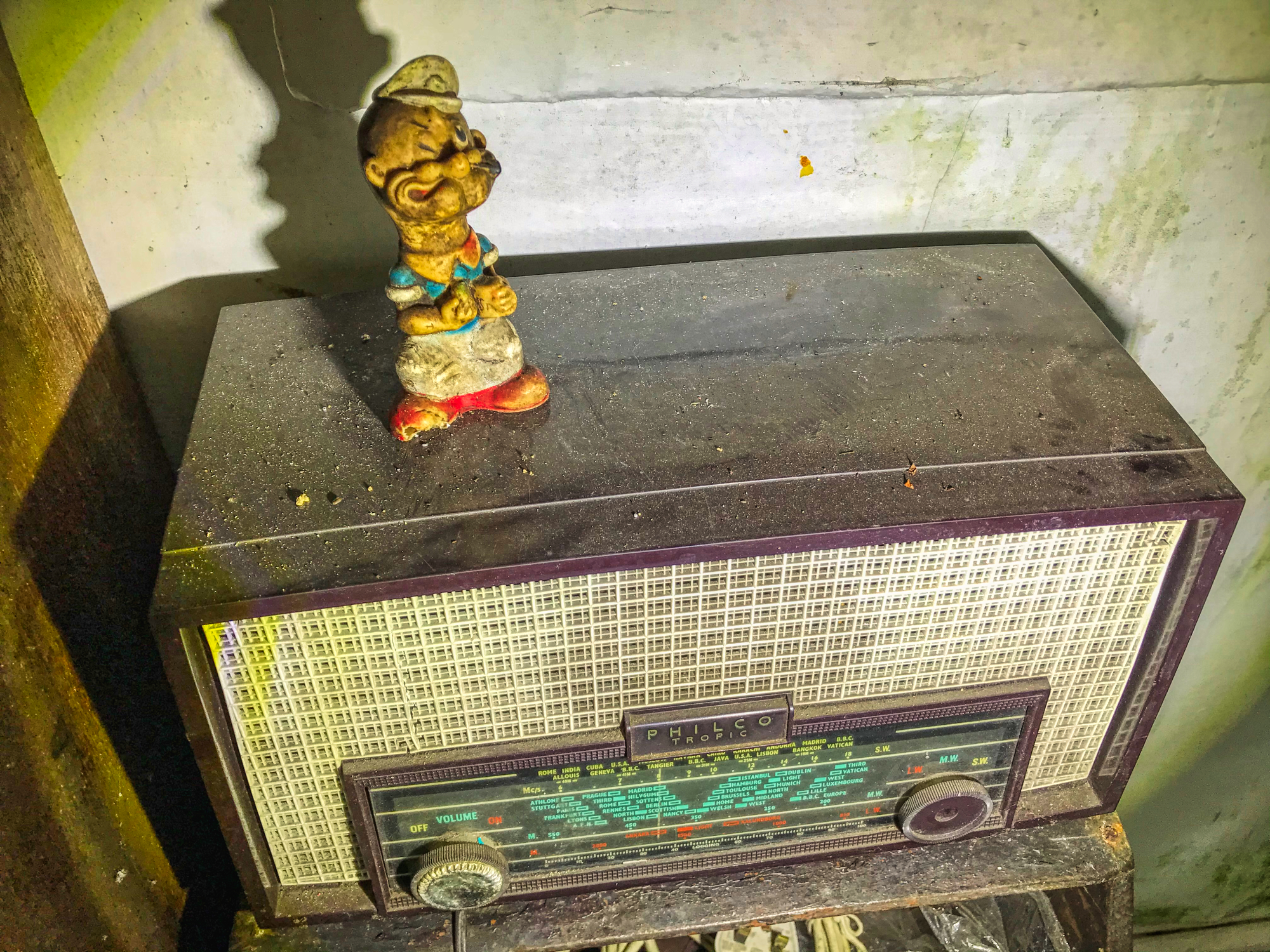 Blimey, that's vintage. Popeye too.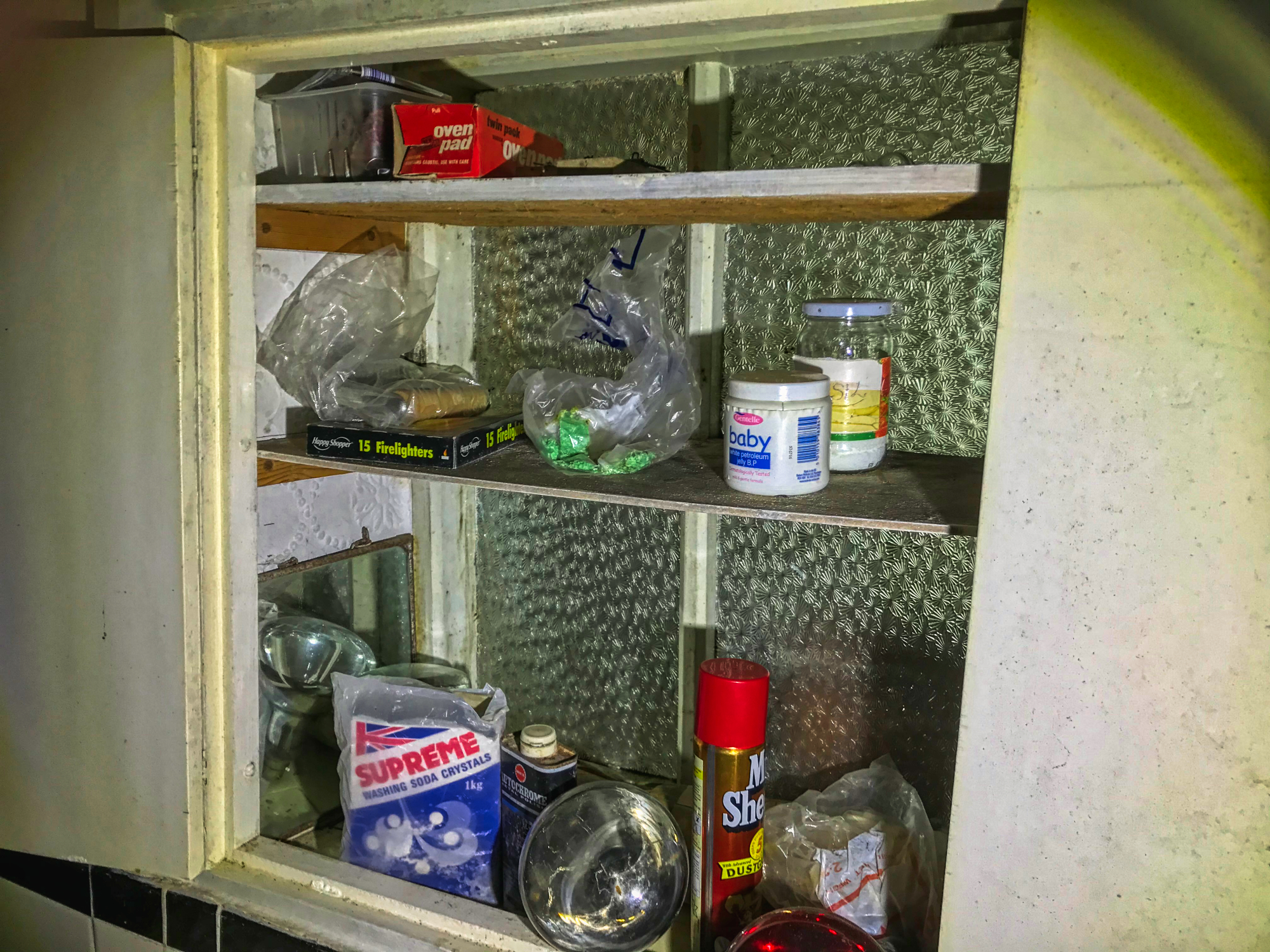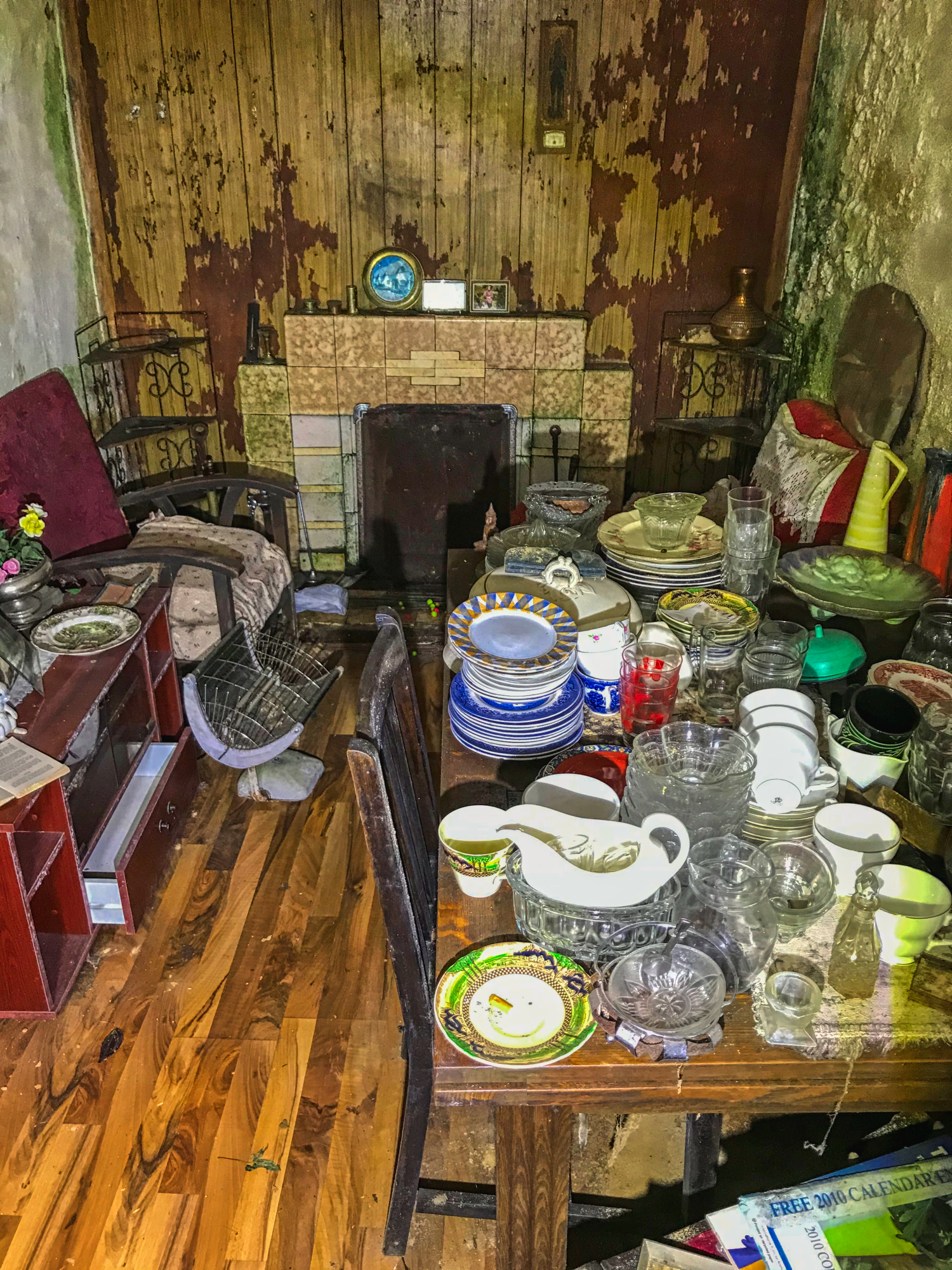 Seriously, how many glasses and plates do you need?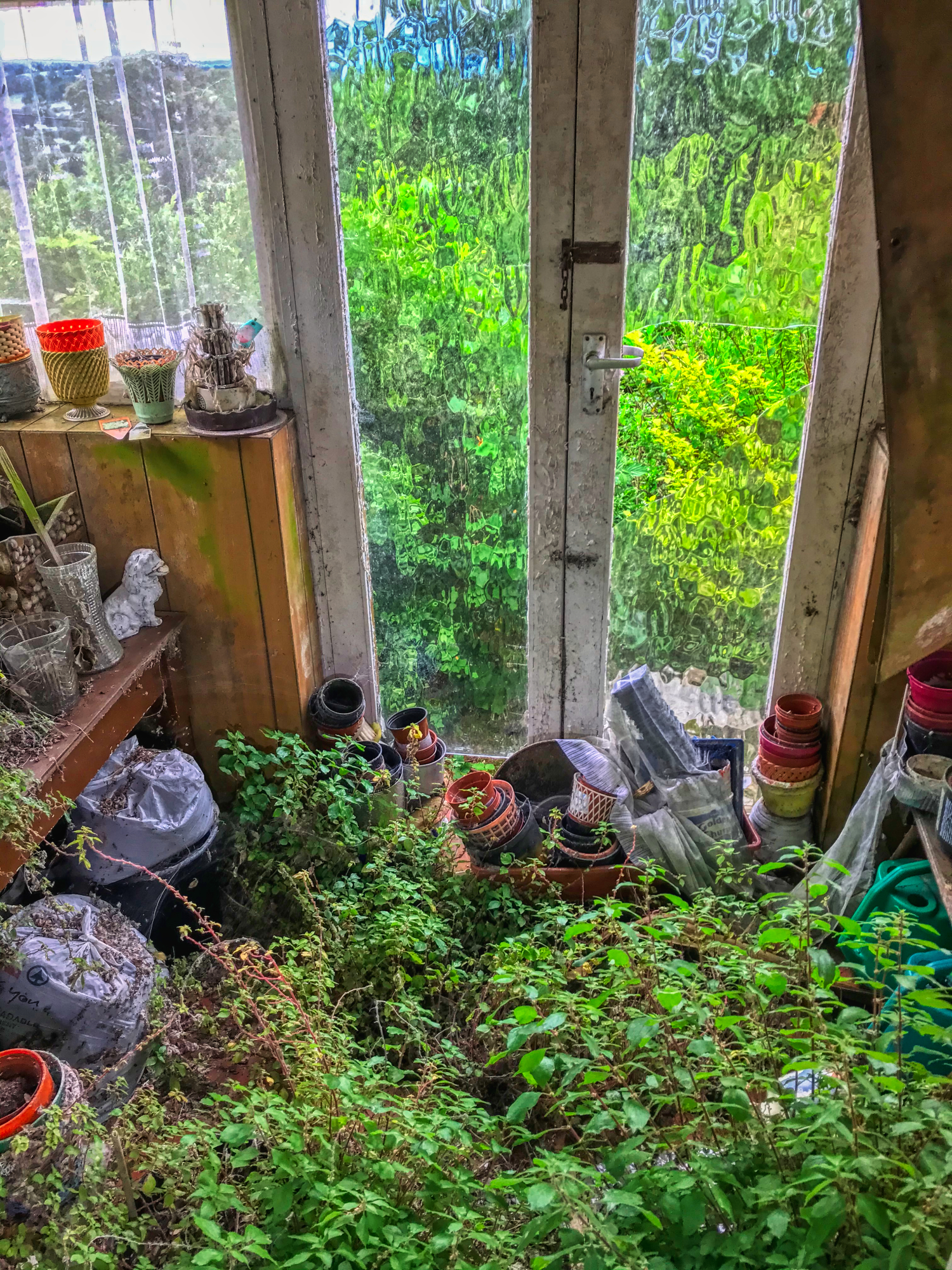 Buy lots of plants, ditch your house and this is what you get.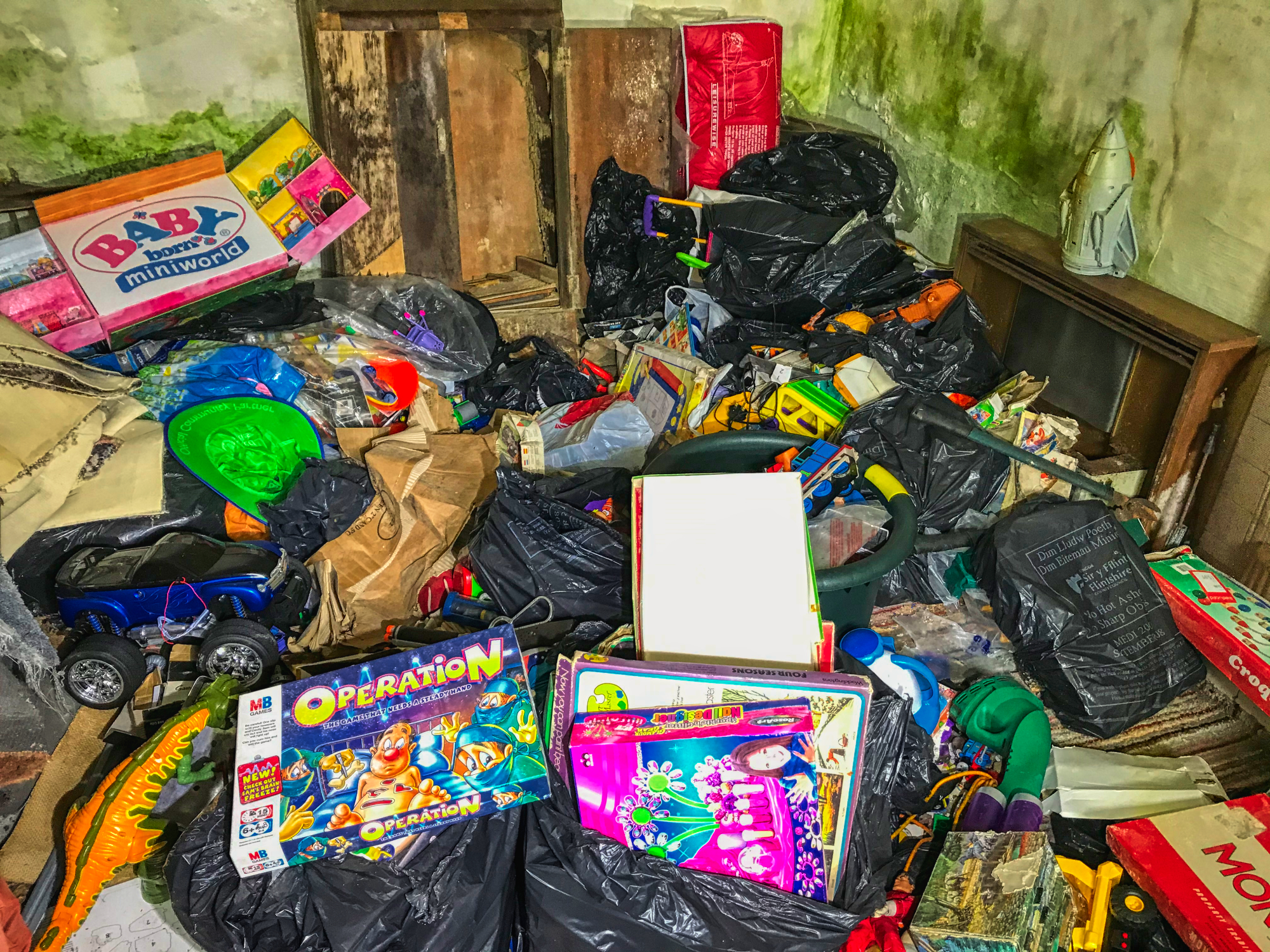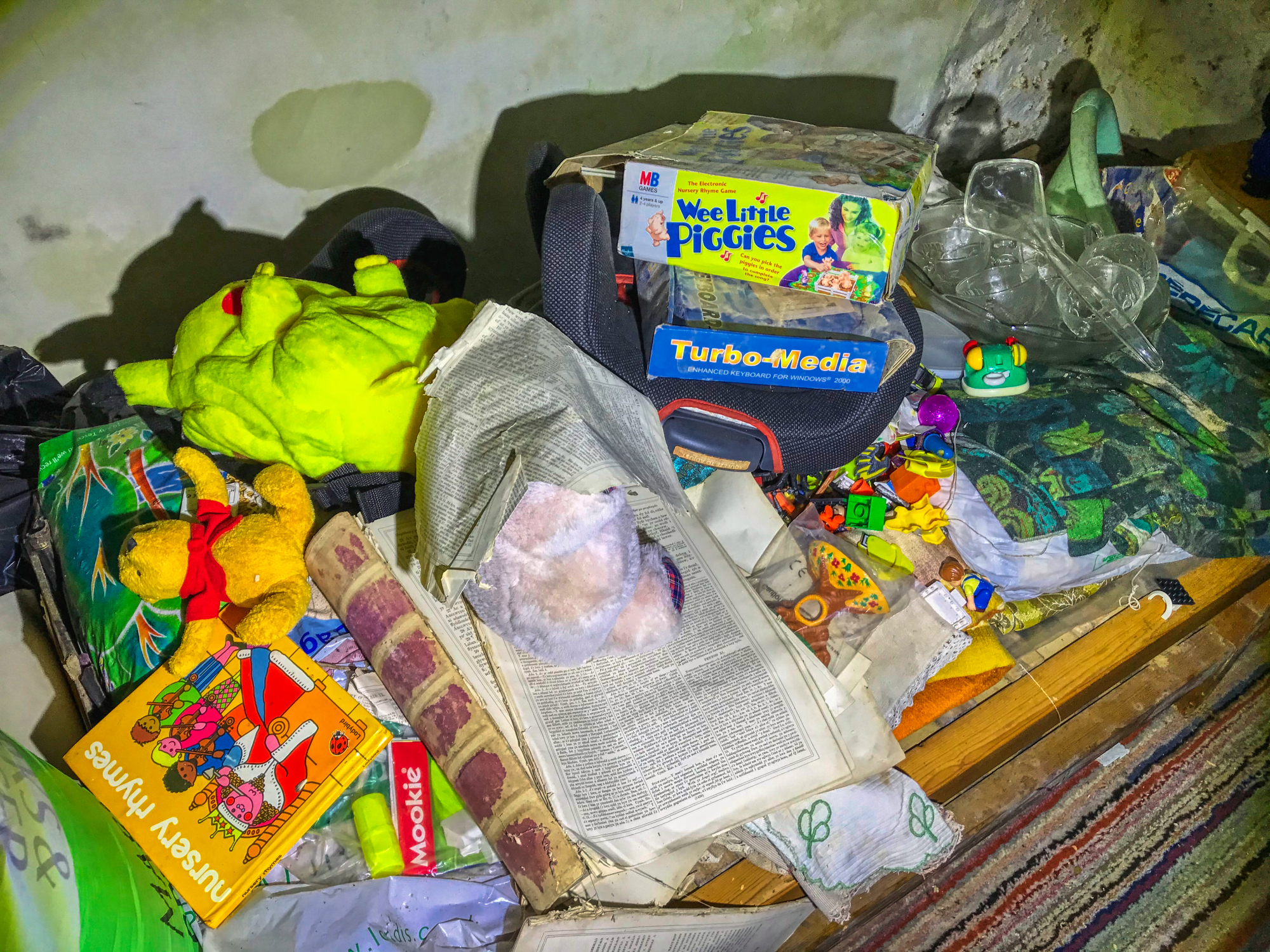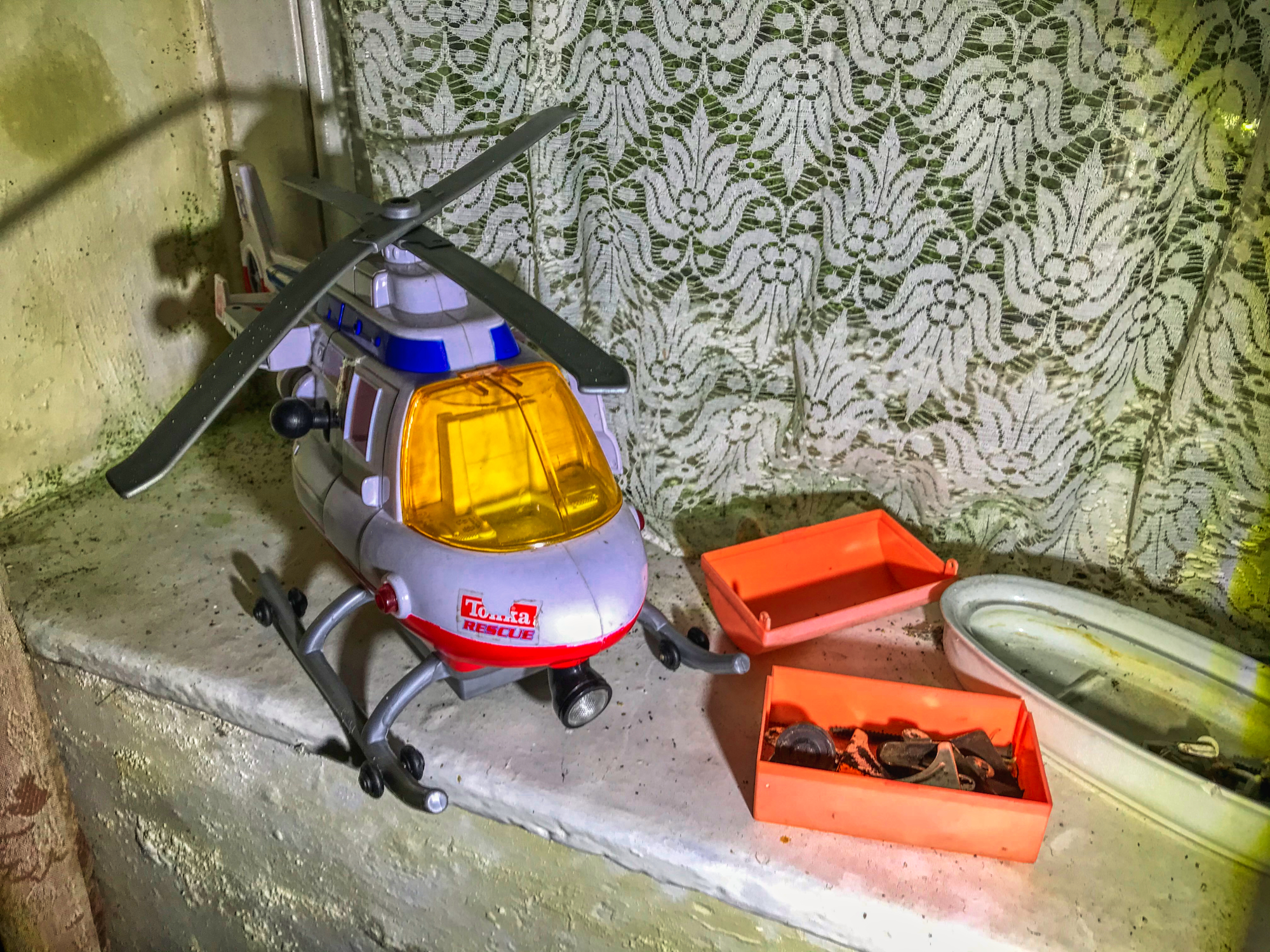 So they had kids, and one of them was likely male.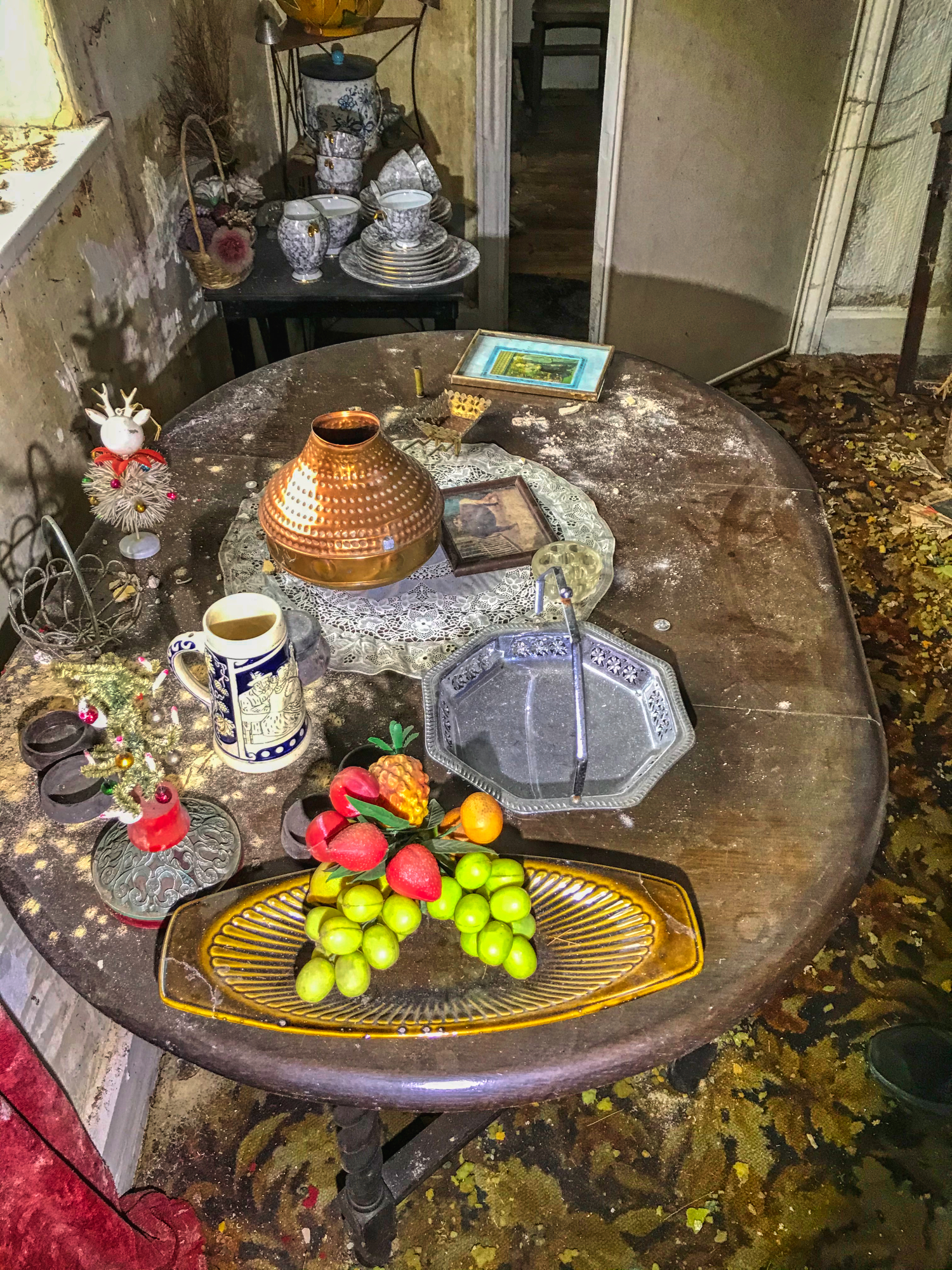 A very old-fashioned look.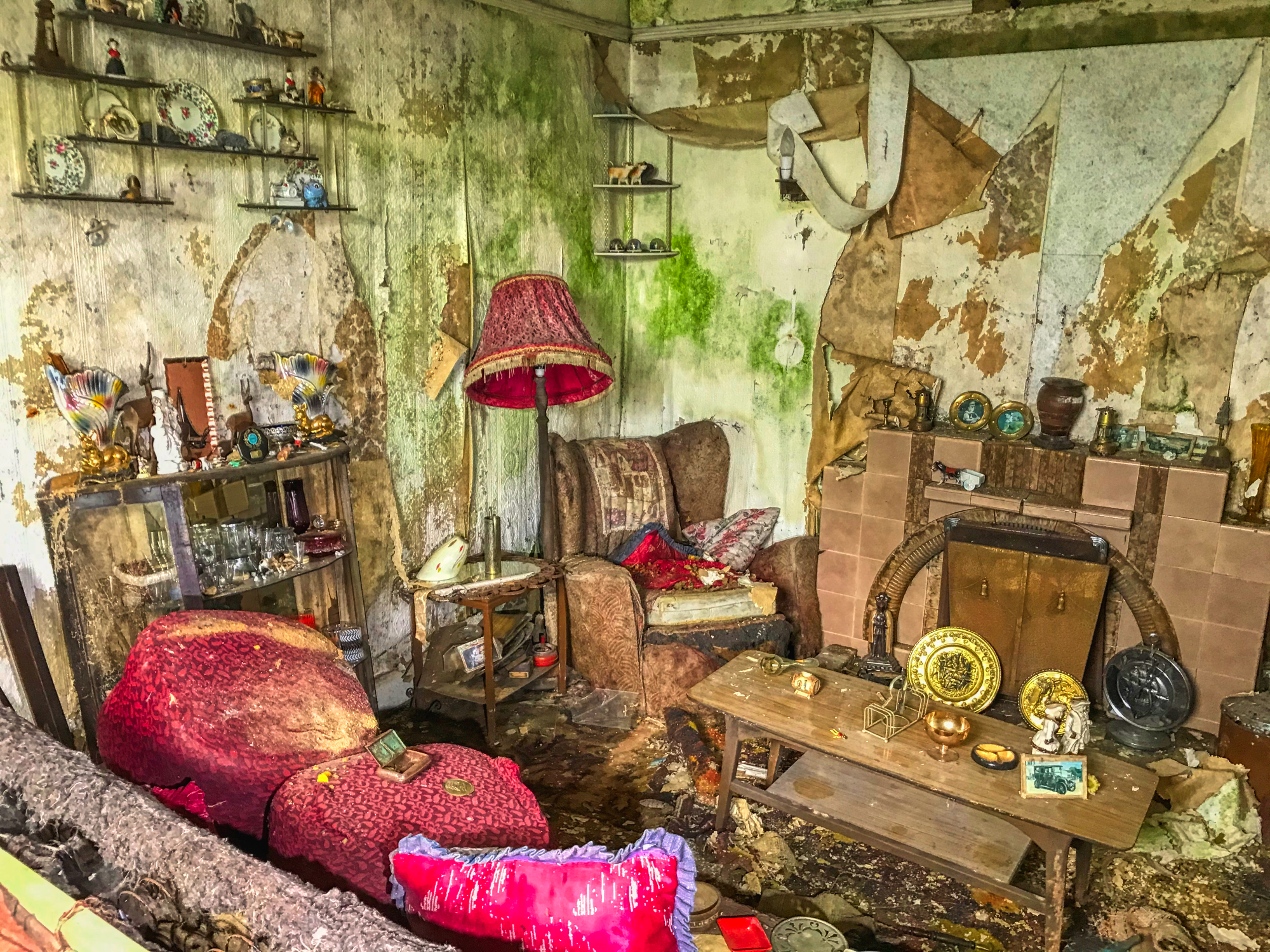 The sitting room took my breath away. Once again the photographs cannot do justice to being there.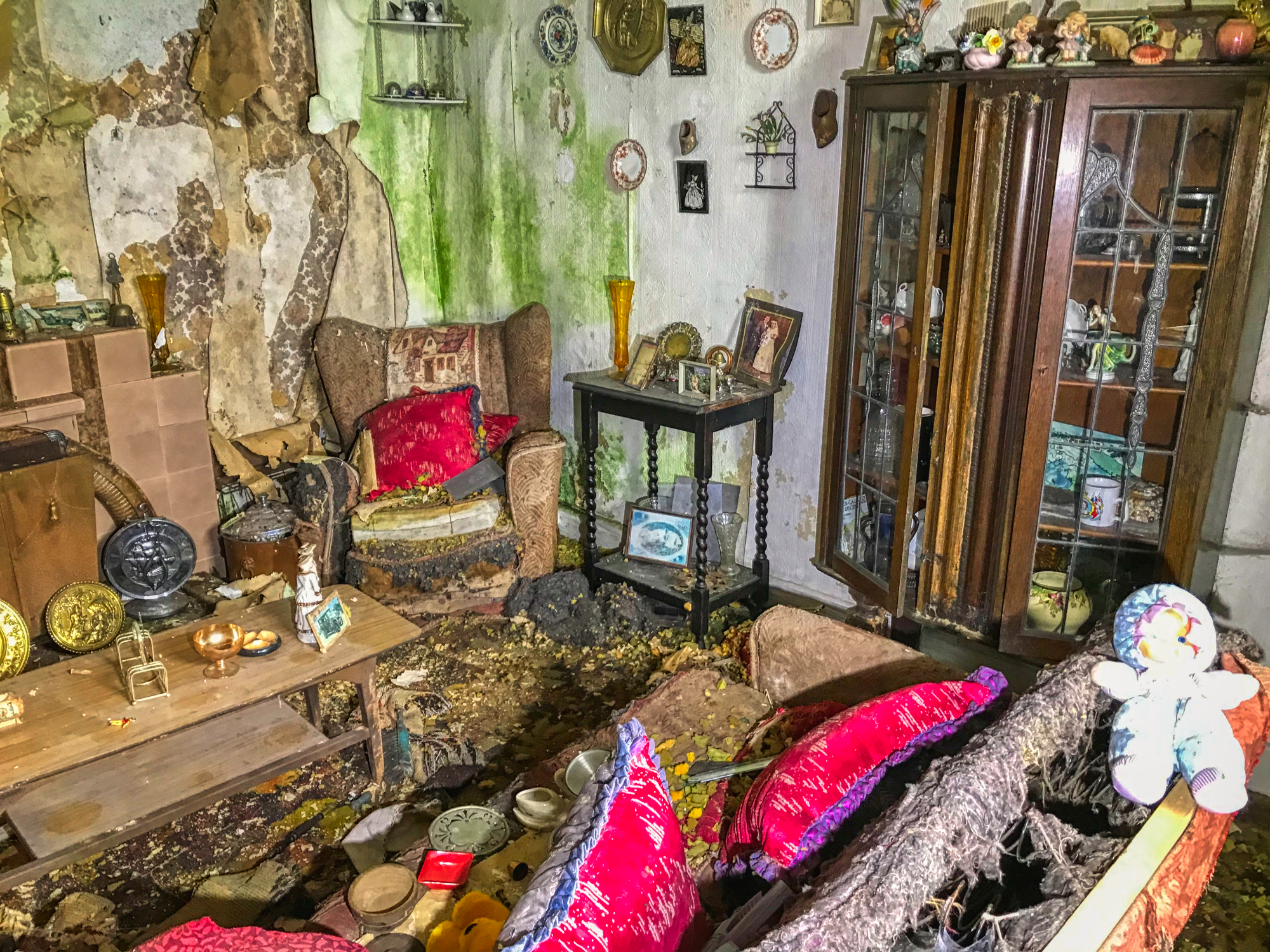 The colours, the decay, and yet everything is still in place… almost.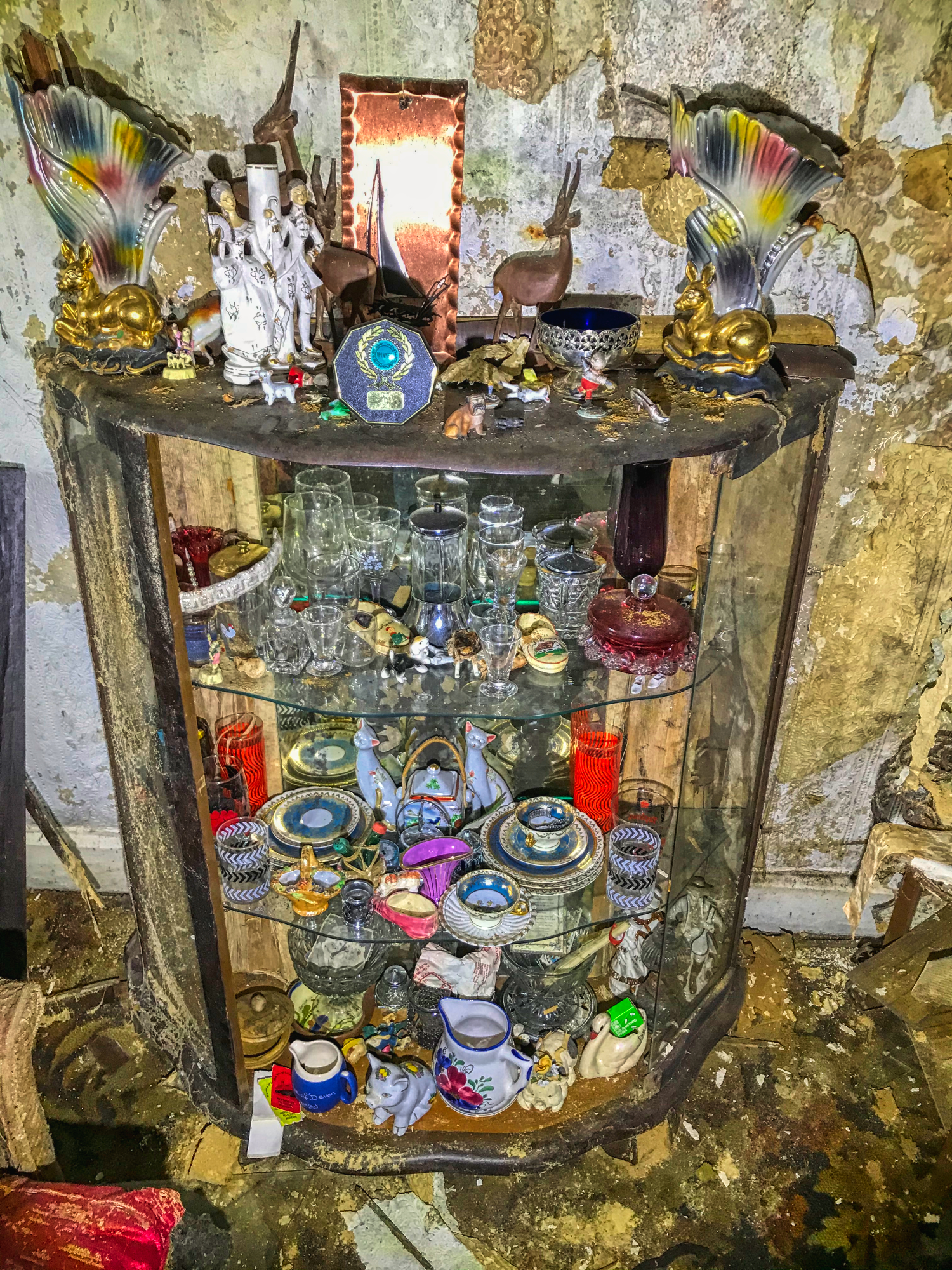 There were signs of some ransacking. I'm sure things have been taken, besides all the brass.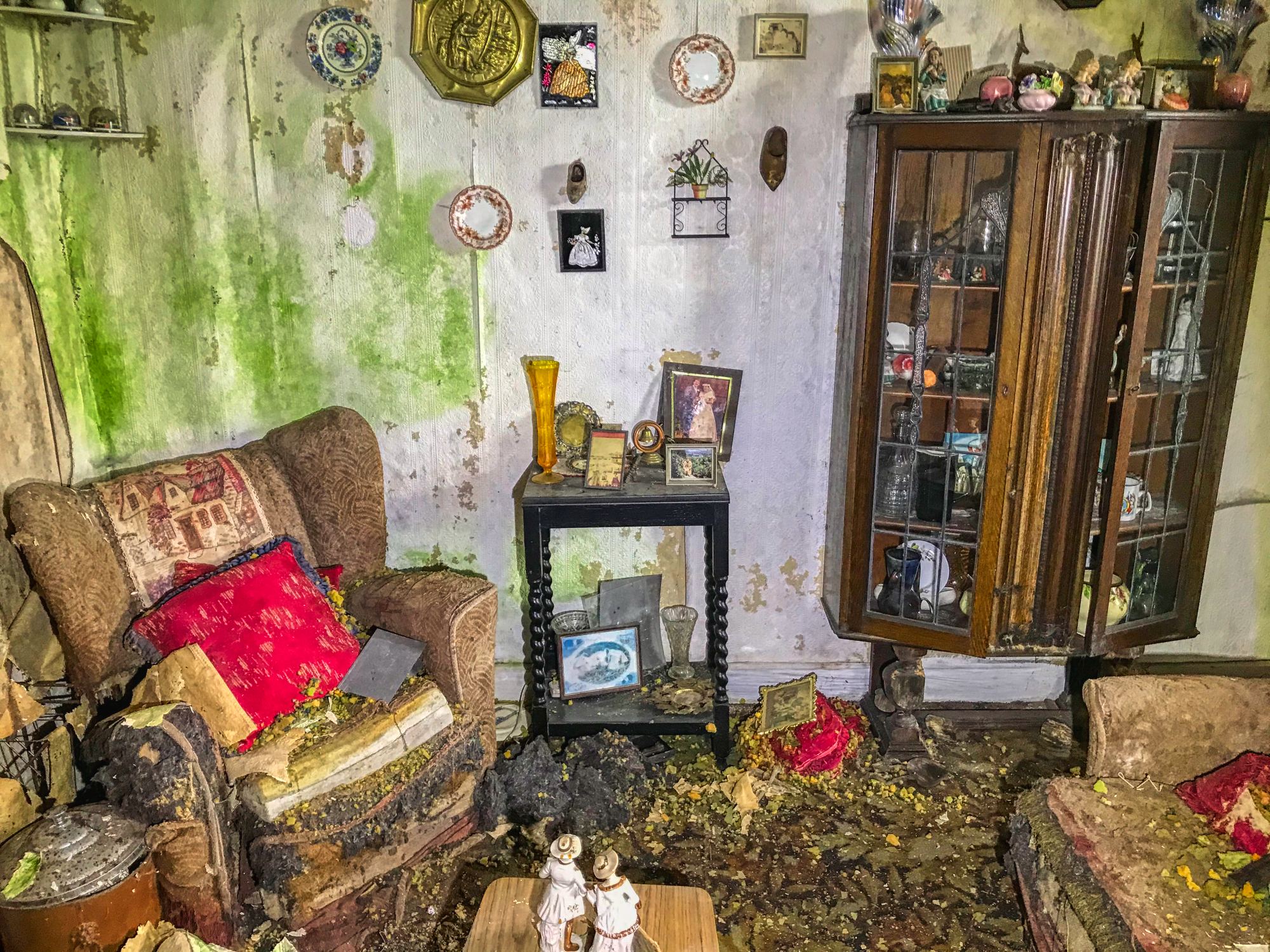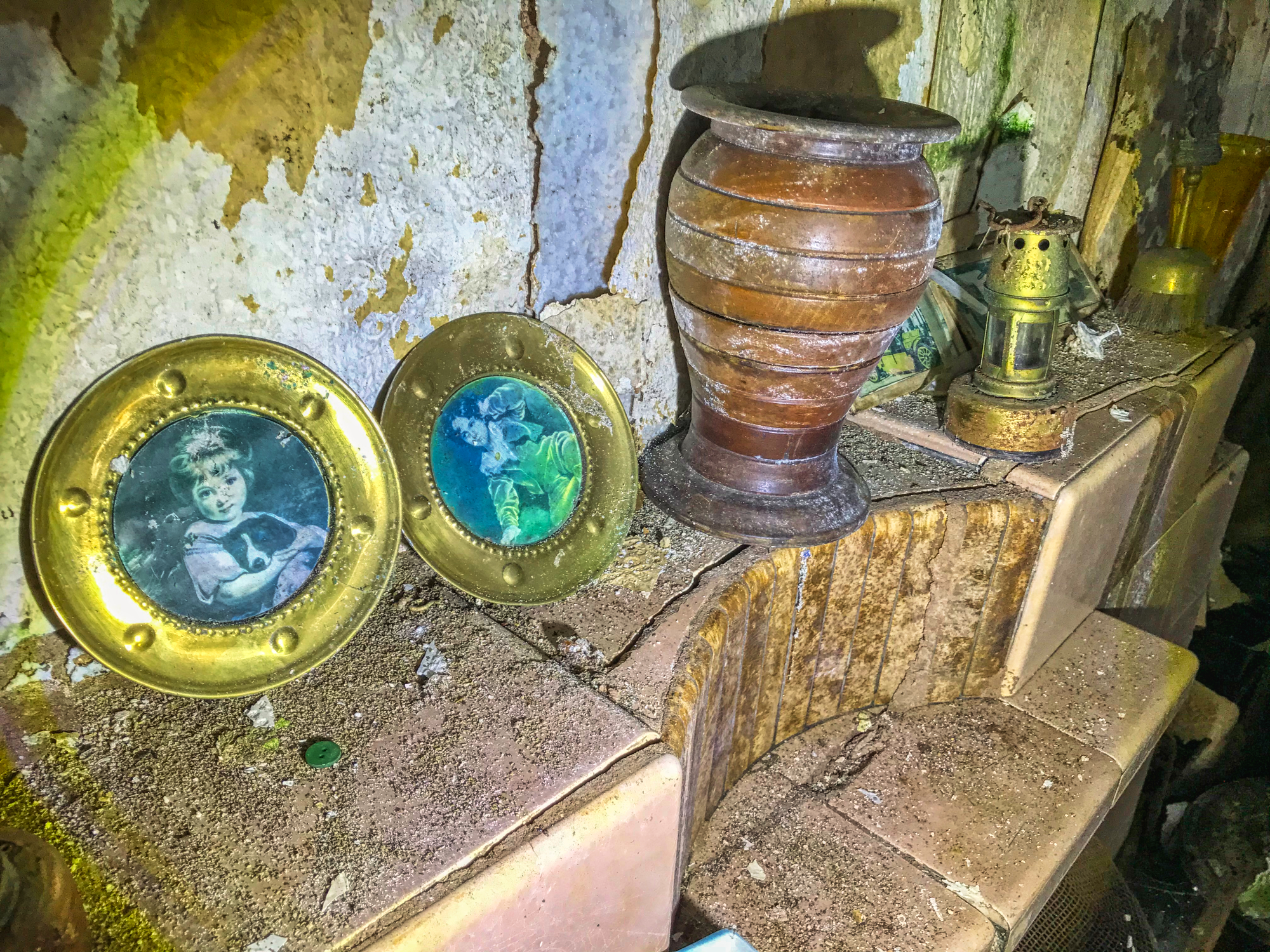 I couldn't get enough of this room and took far too many photographs while in it. Just in case some are blurry.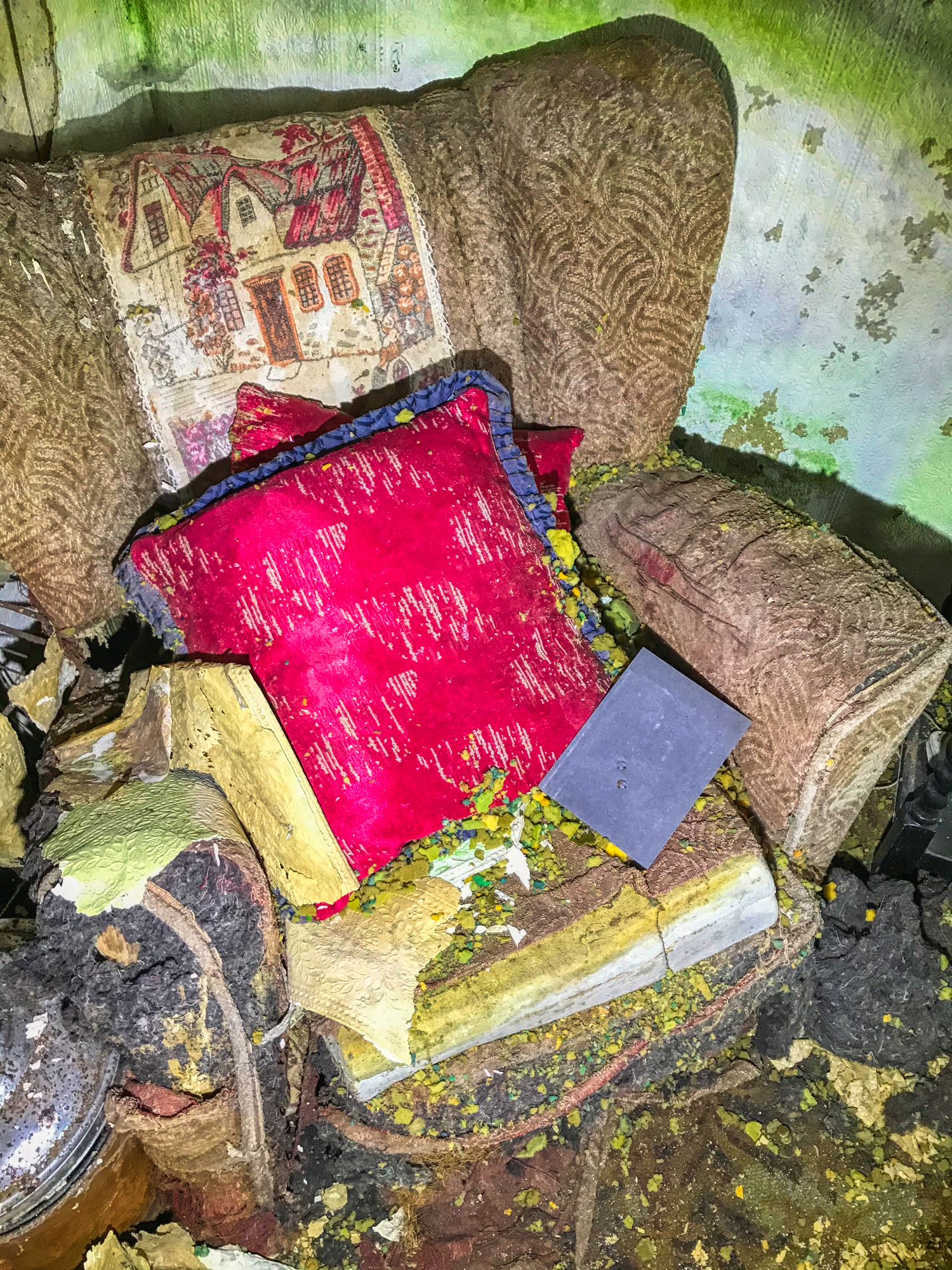 What do you think would happen if I planted my arse on it?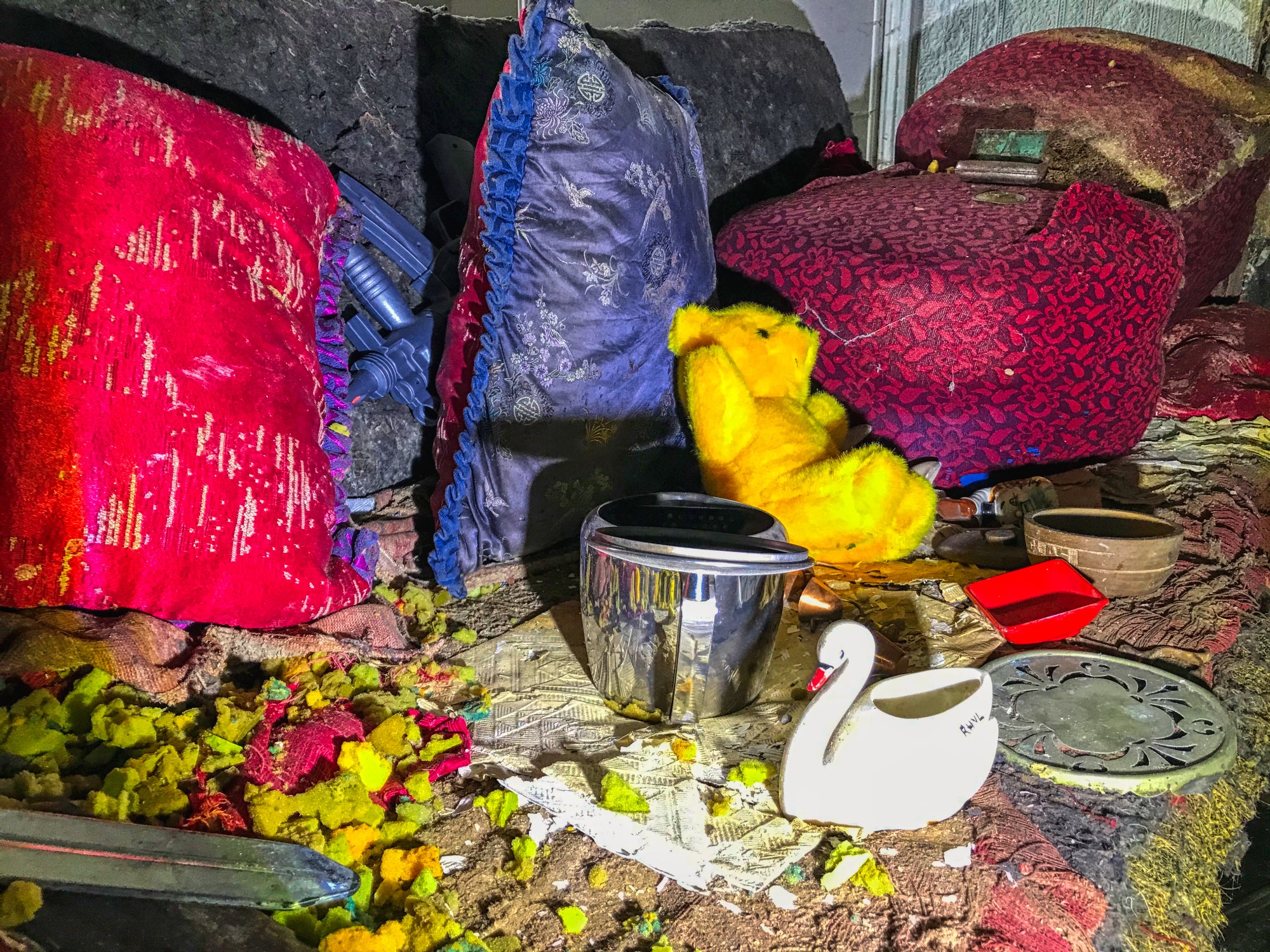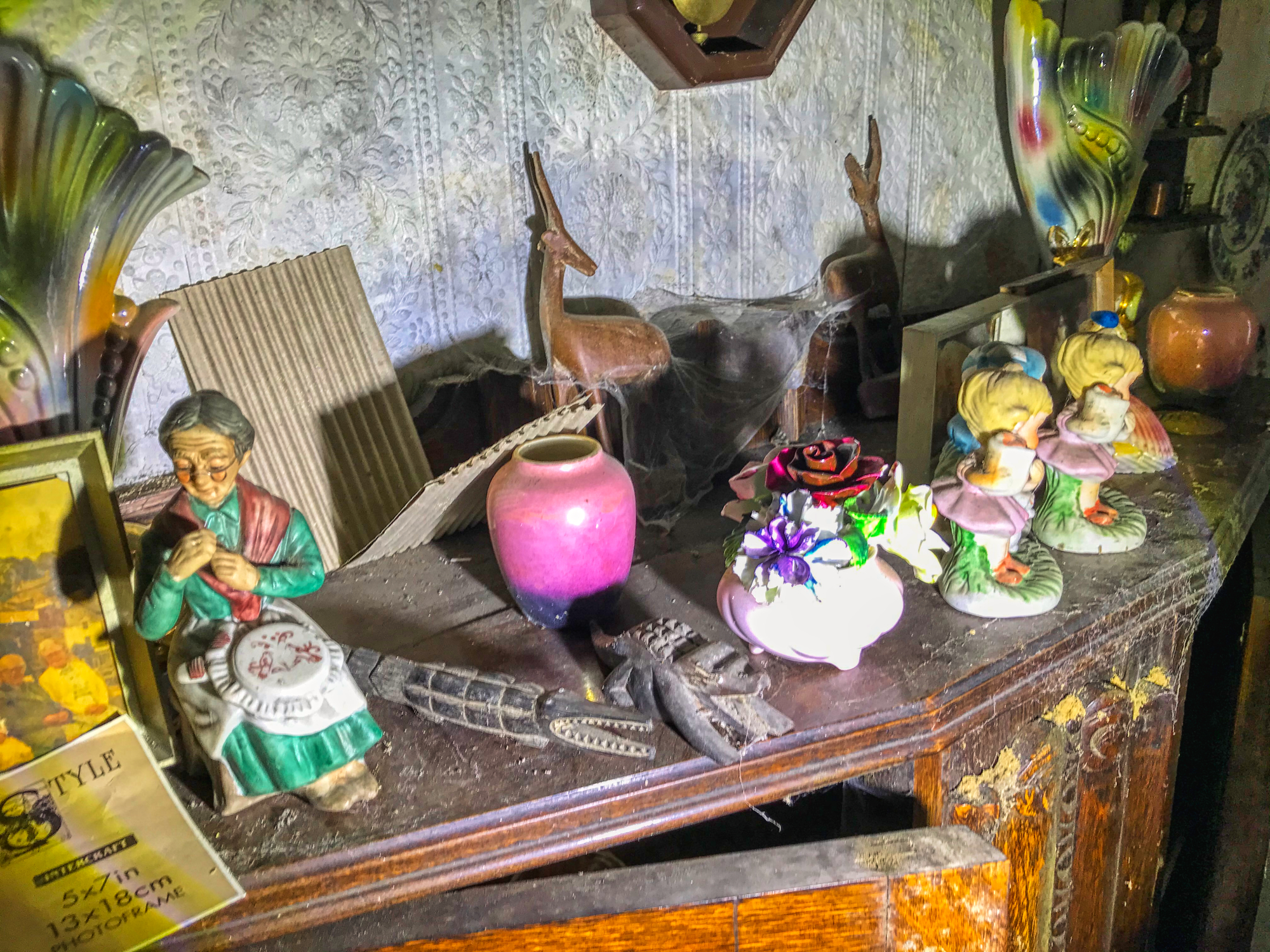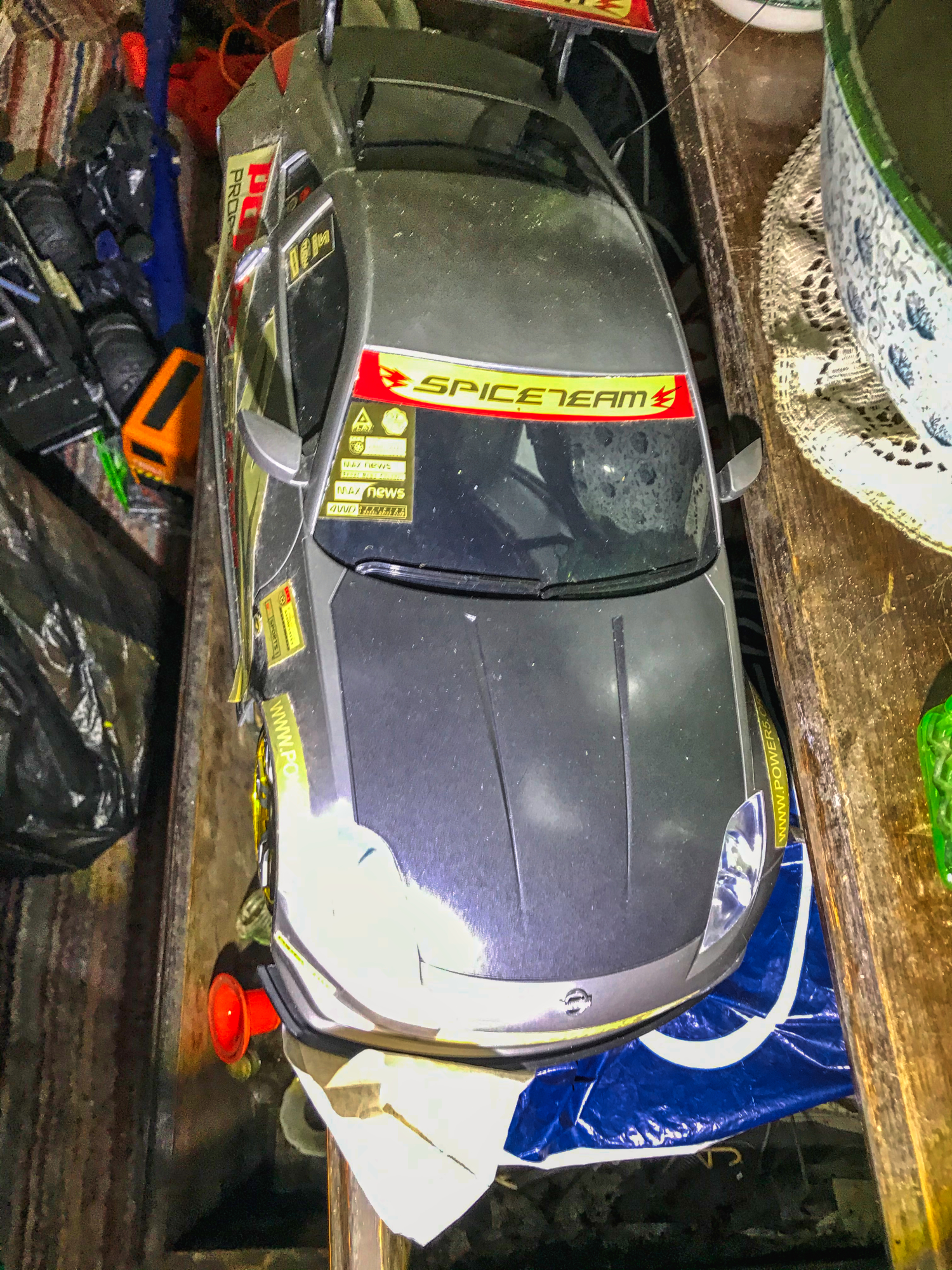 Whoever lived here liked their bric-a-brac.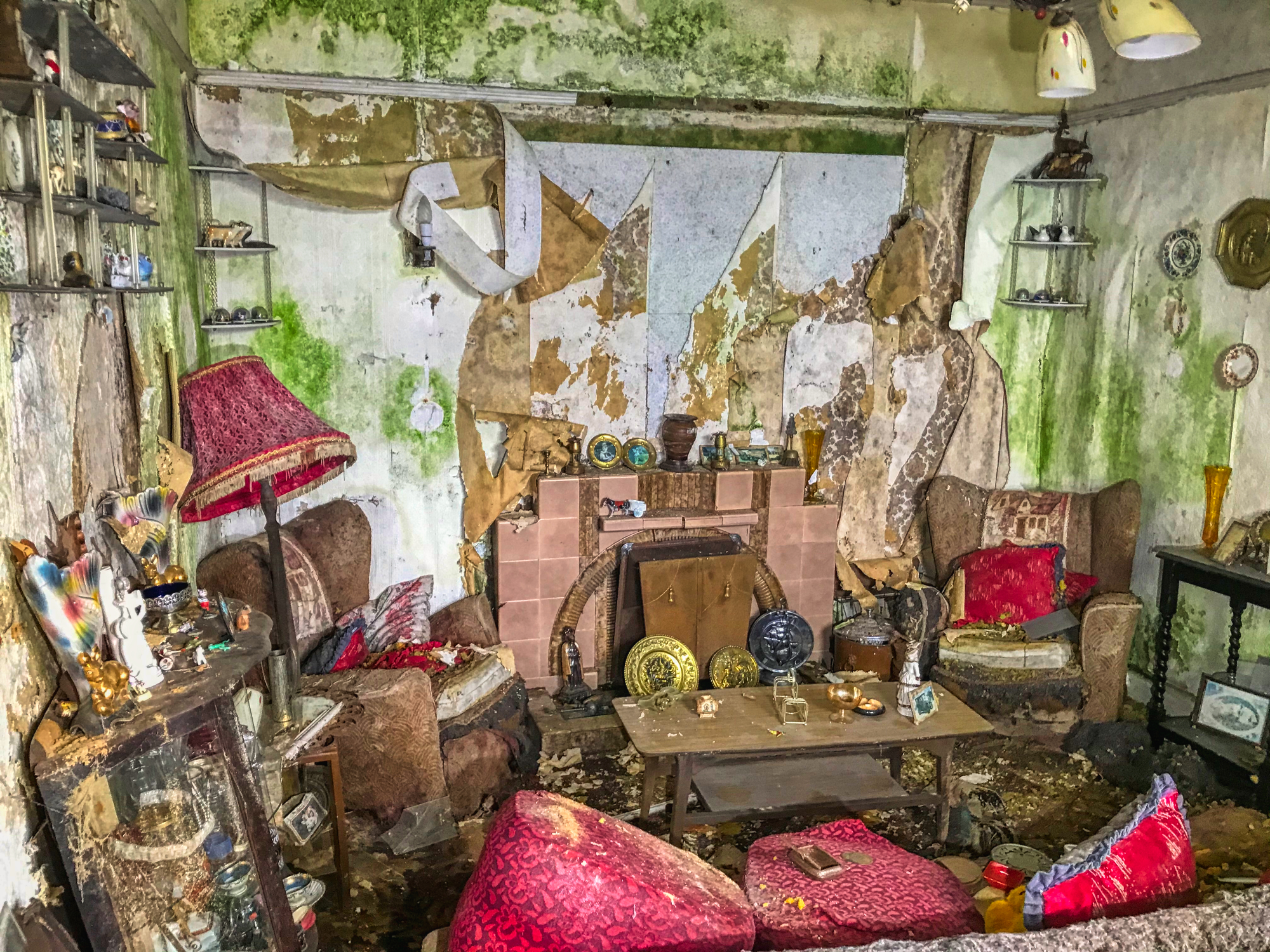 More of that room; I was trying to get as far back as possible to get it all in.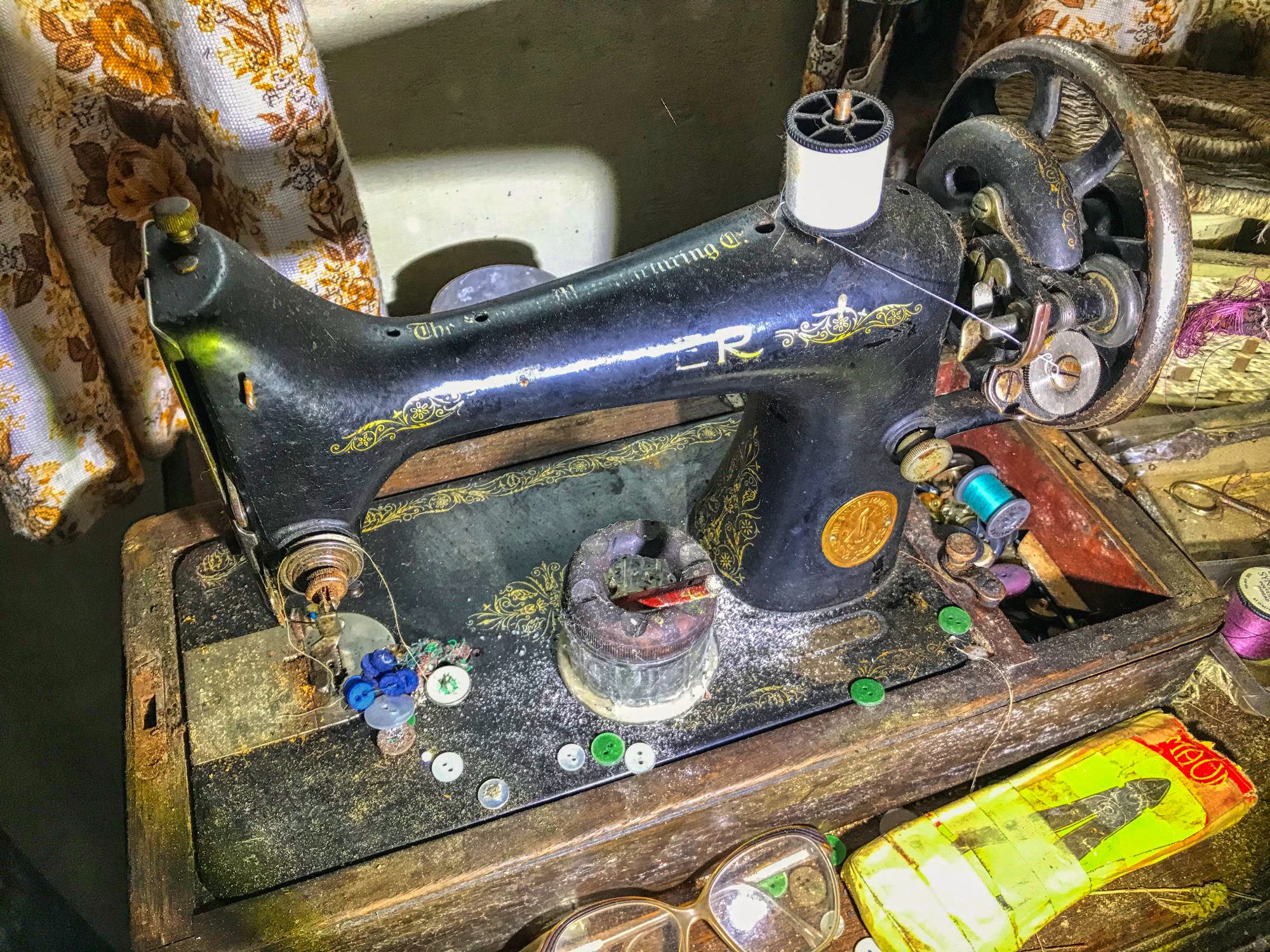 Every great time capsule has one of these. Singer are the most common ones.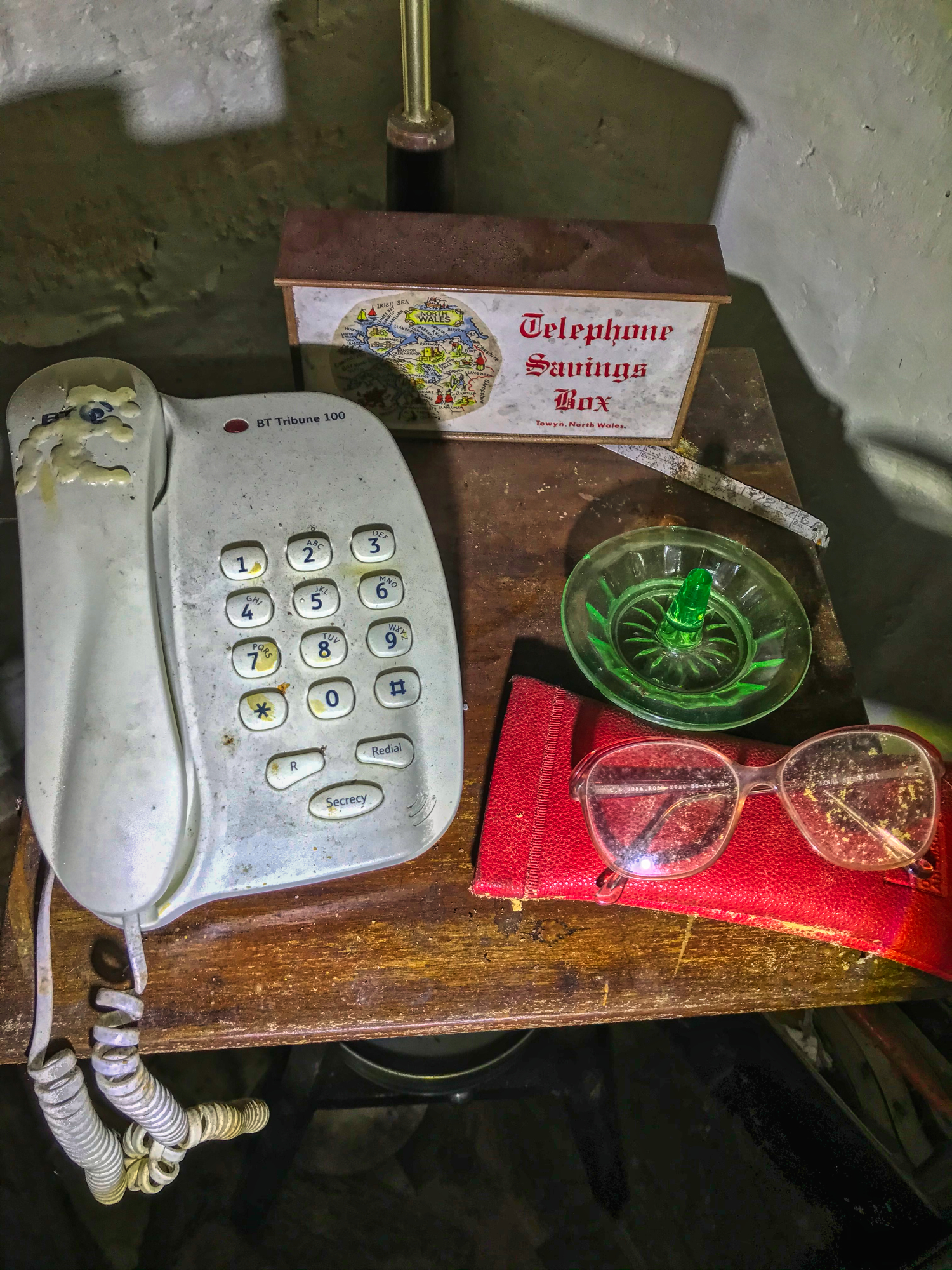 The phone looks very nineties.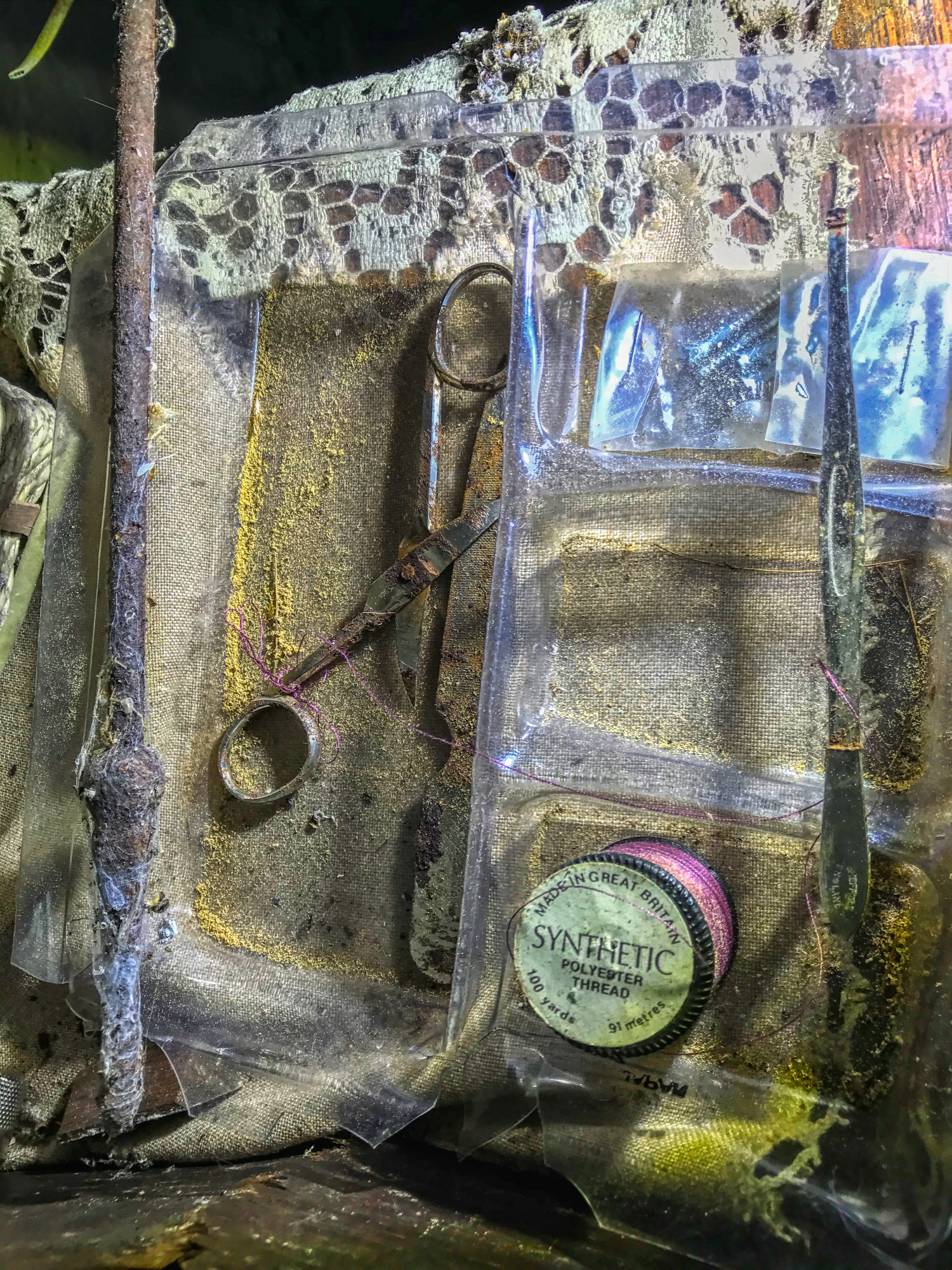 The one is a little surreal but there's something about it I like.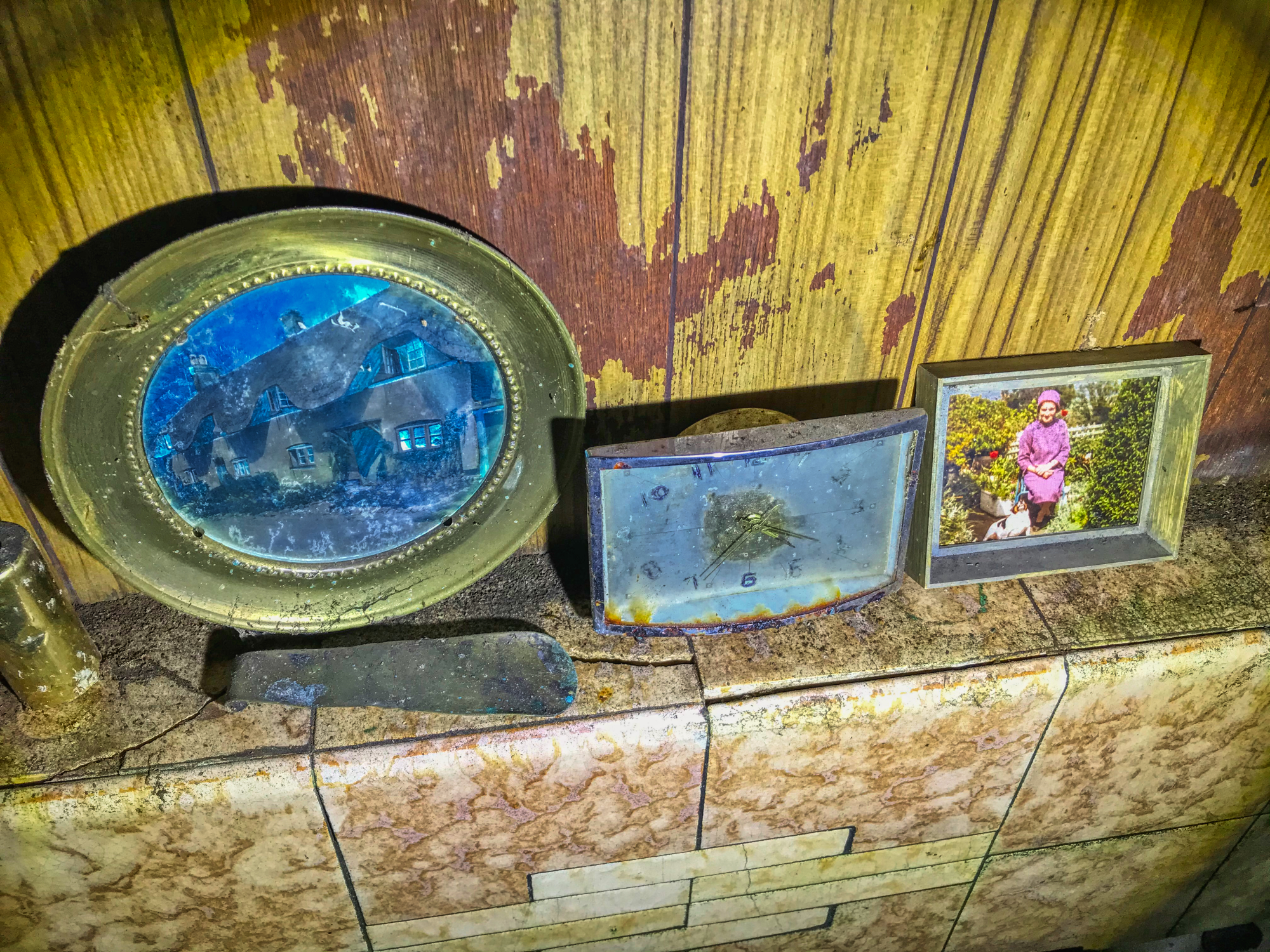 Is that "The Brass House' in happier times?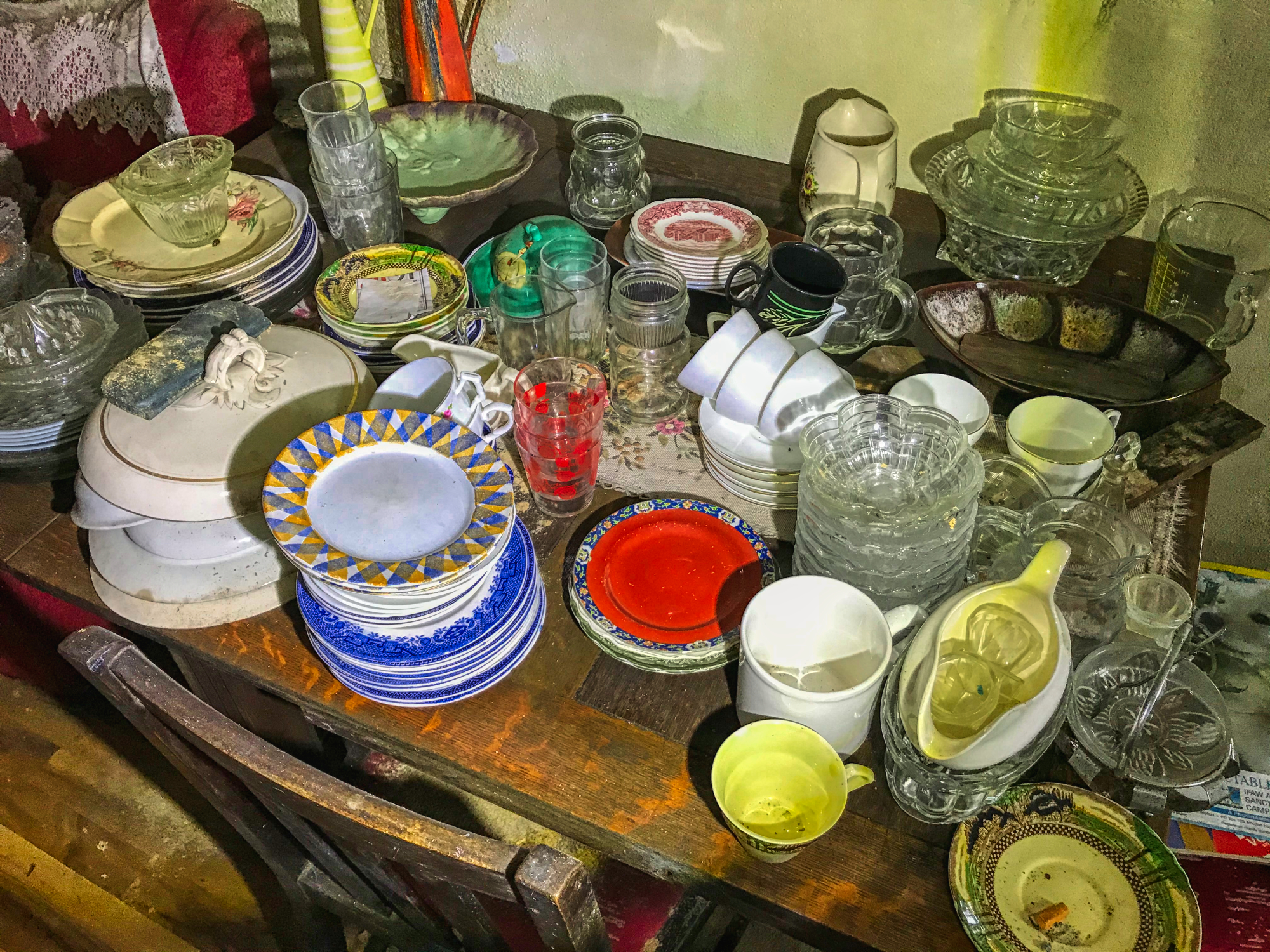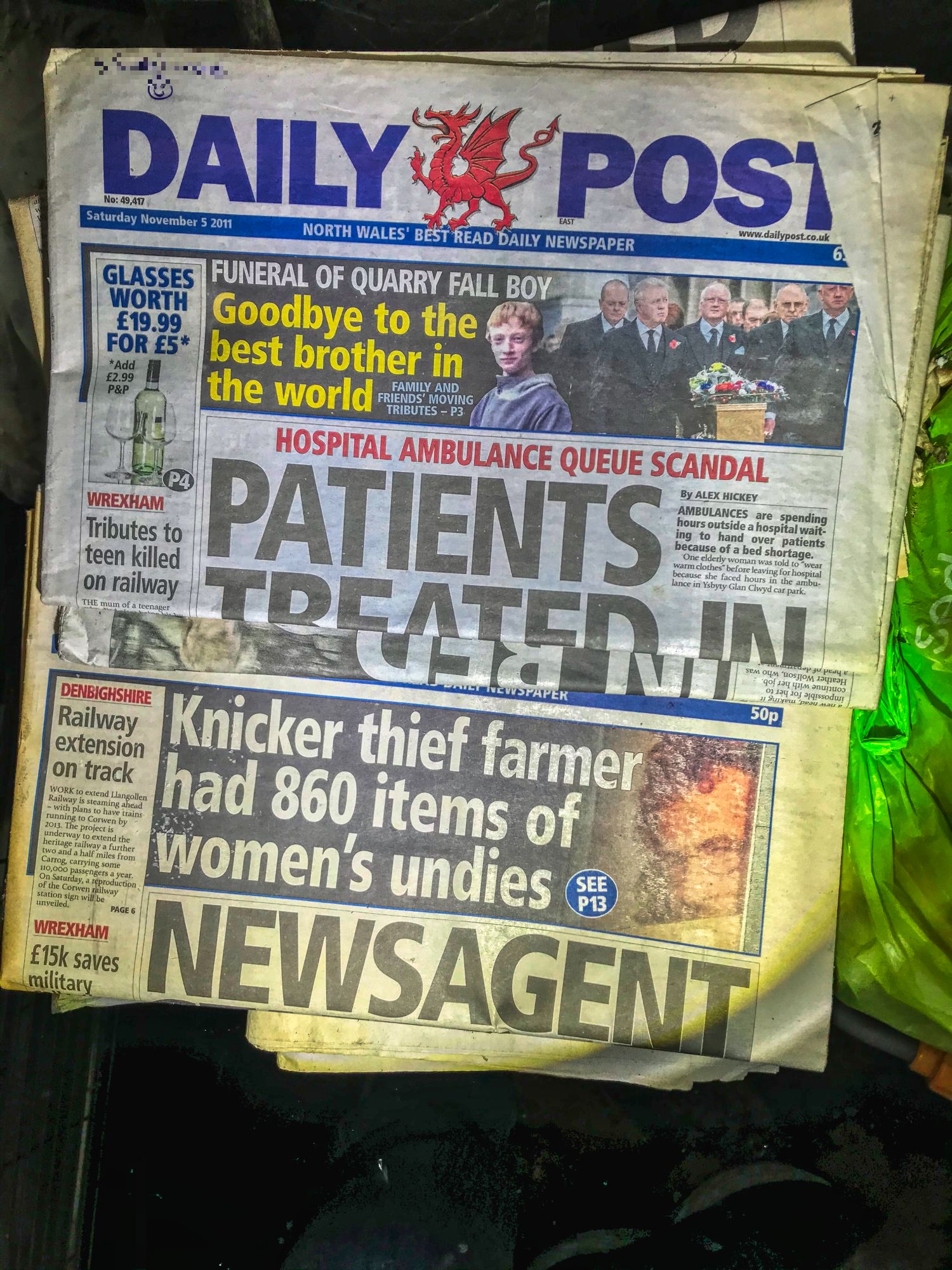 2011, that's potentially ten years of abandonment? The condition inside tells me it's less than that.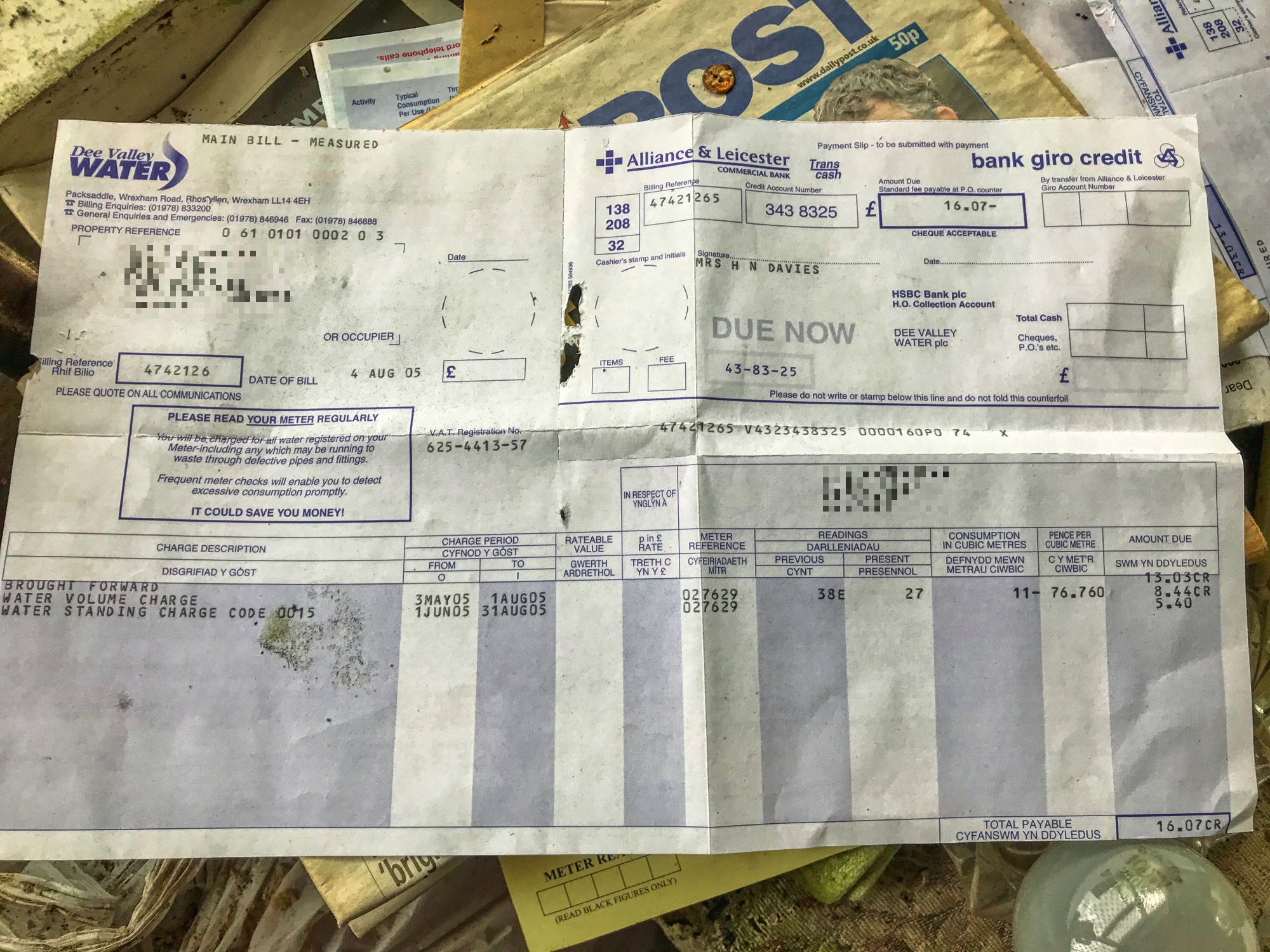 The water bill was even older. I wish water was this cheap now? The stuff that falls from the sky is significantly more expensive today.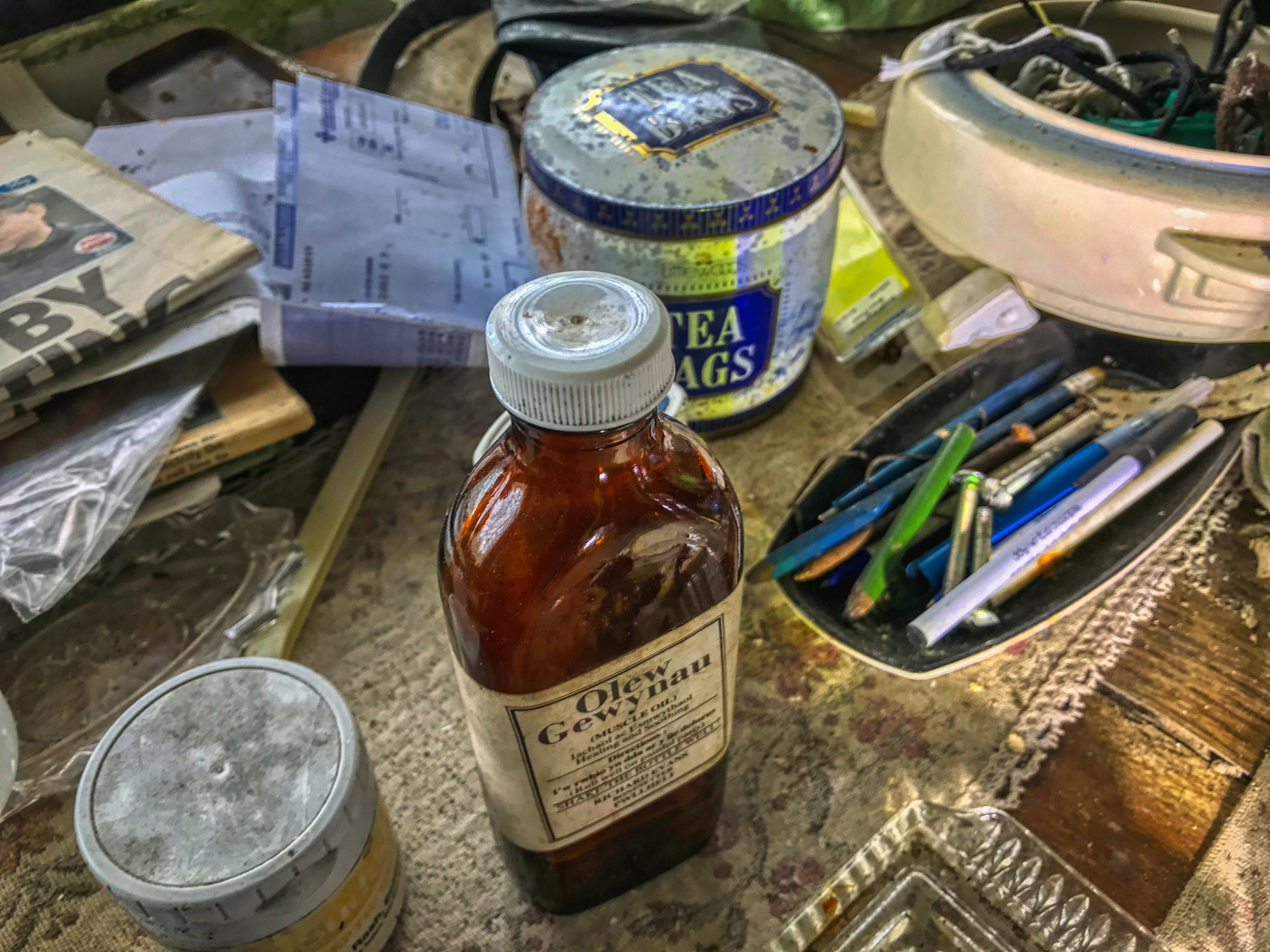 Welsh muscle oil. My muscles were aching a little; I should have sampled this local concoction.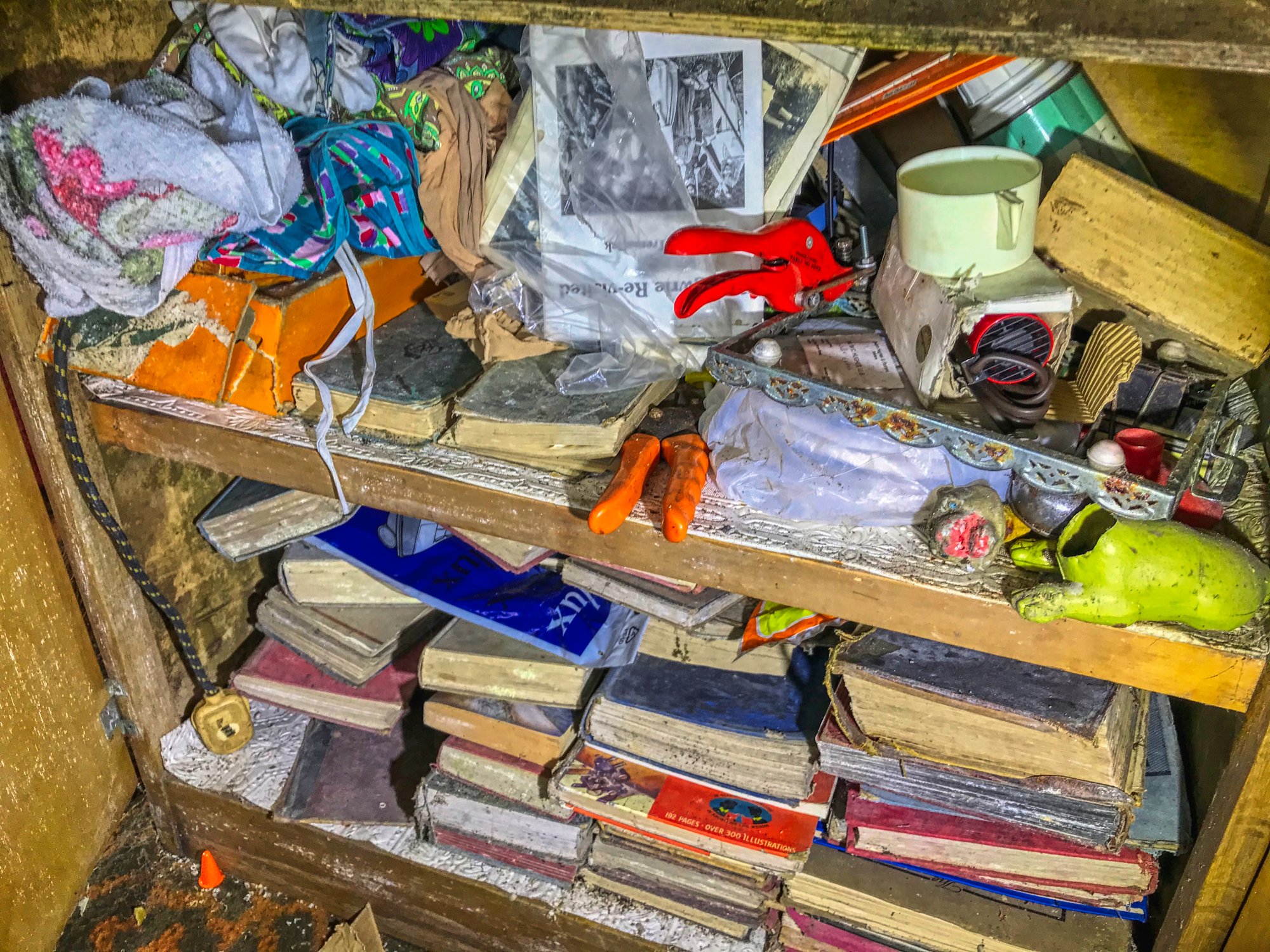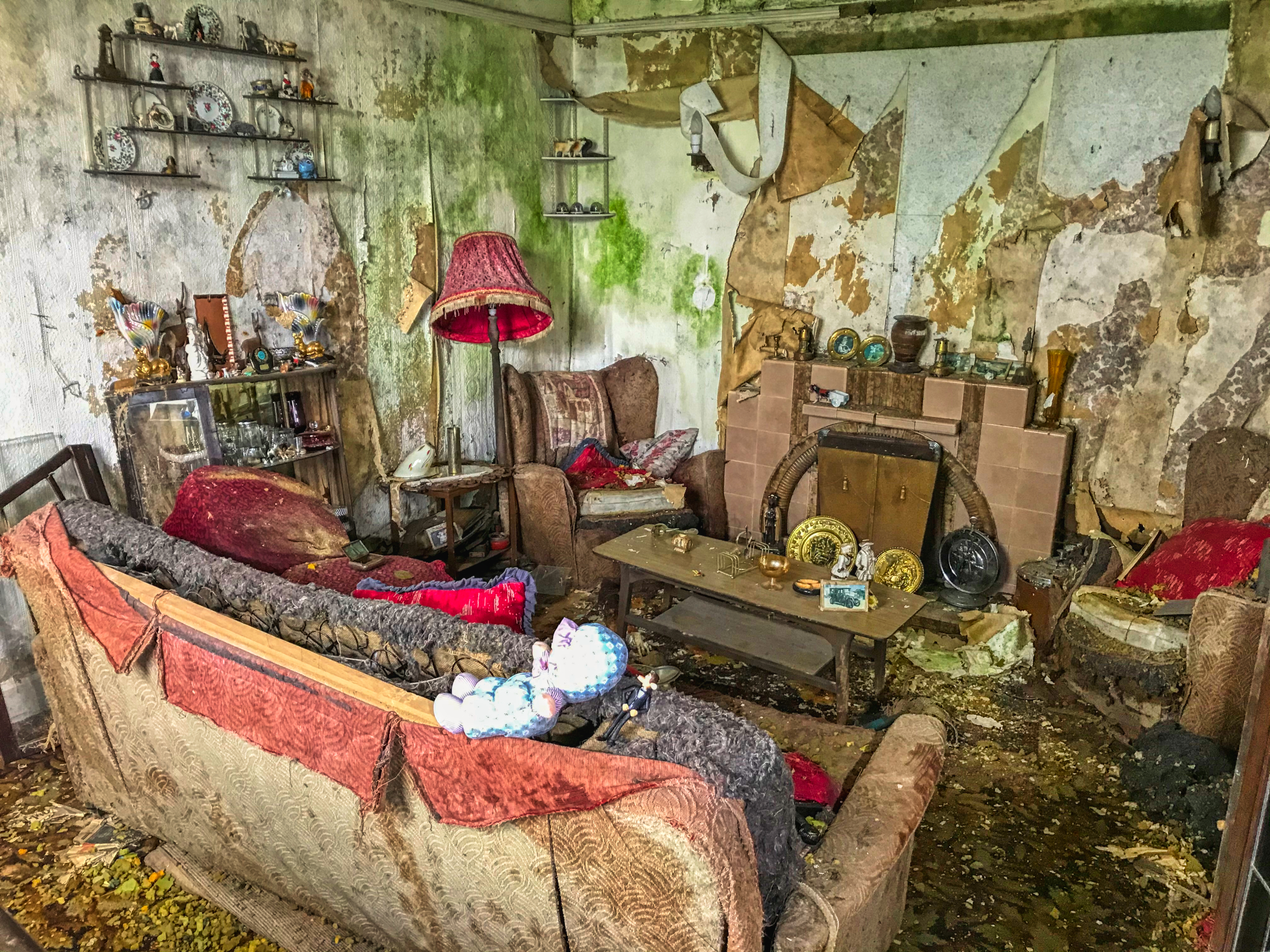 Just one more, on the way out; I could not resist. While it does look like someone shit on the carpet..., its not true.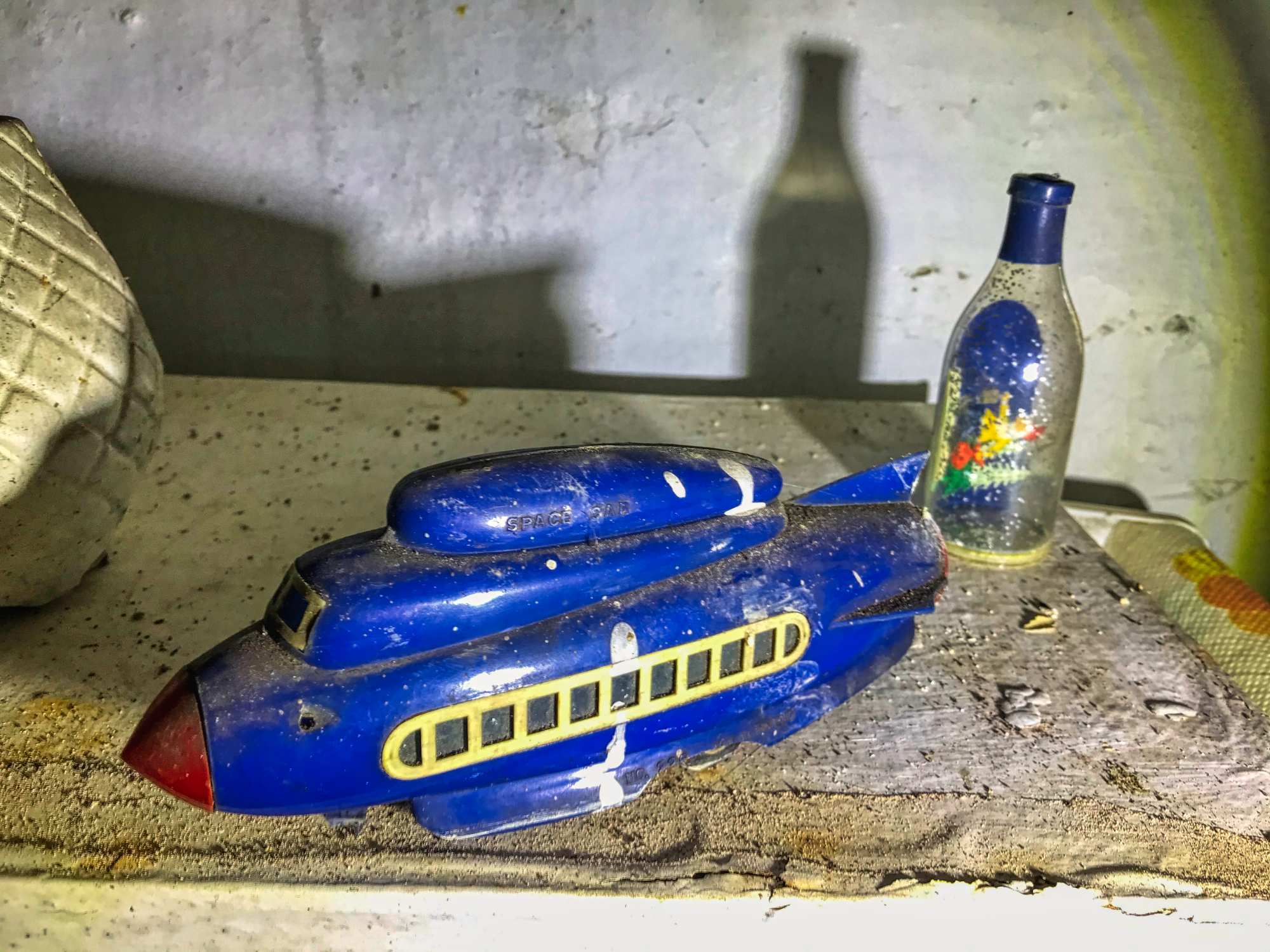 It does look quite vintage, but was sadly very broken.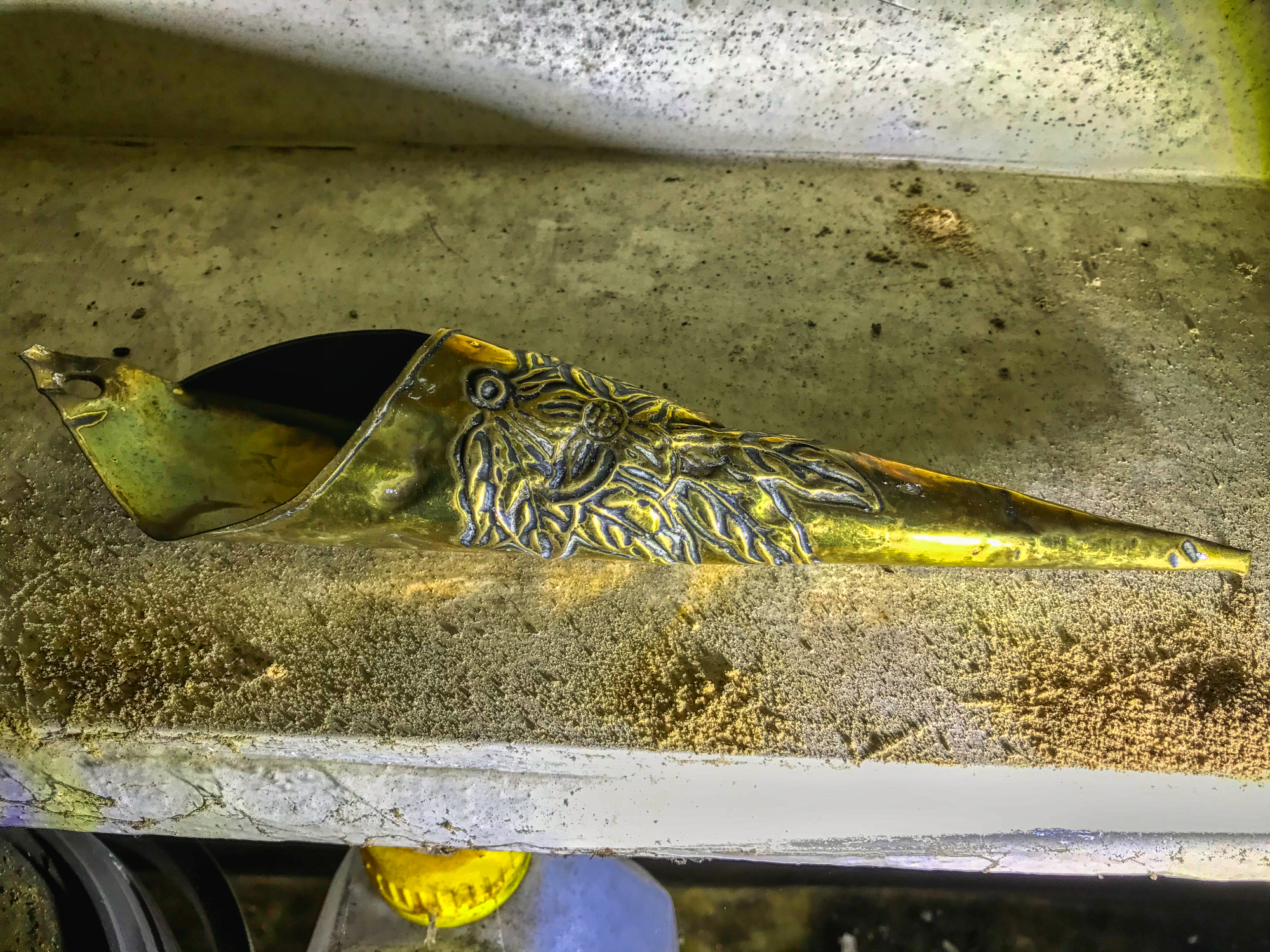 Is it the last remaining piece of brass? I had to look very hard for it.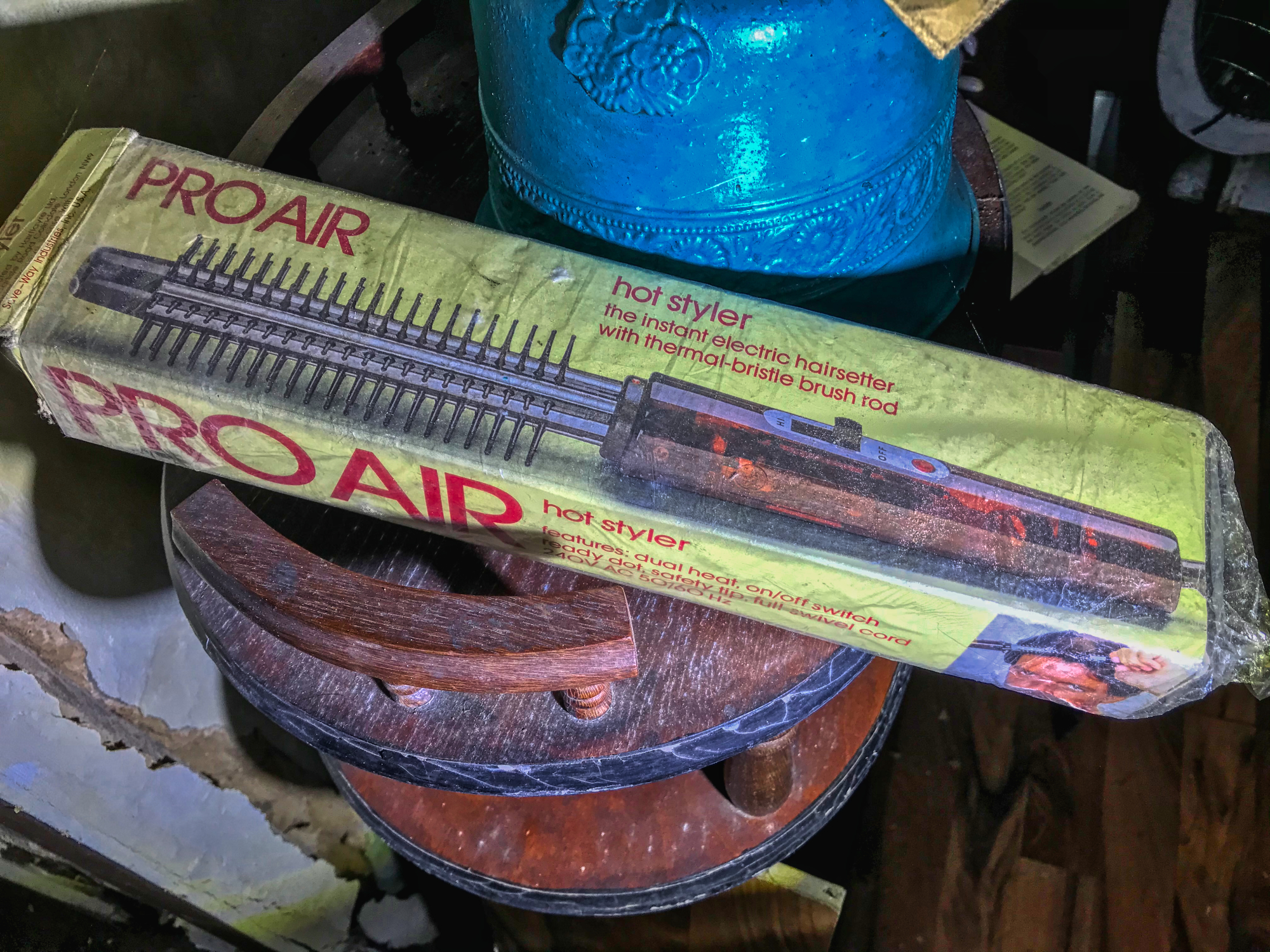 The hair-setter was still inside the box. Did the thieves think it not worthy? The box was a little damp and there were a few cobwebs.. just minor problems.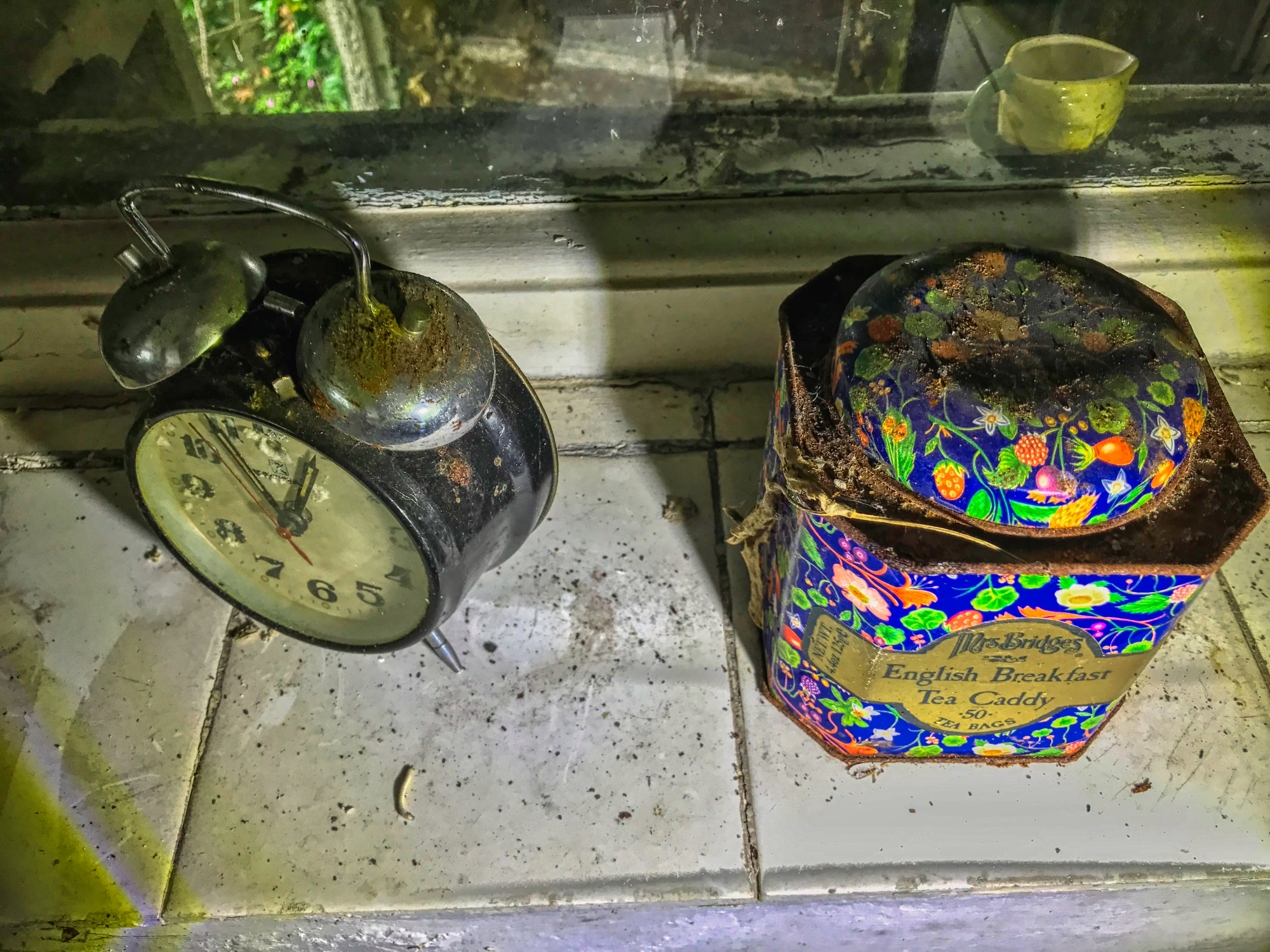 Alarm clocks like this should be banned. They tend to give you heart attacks. I know.. I used to have one just like it.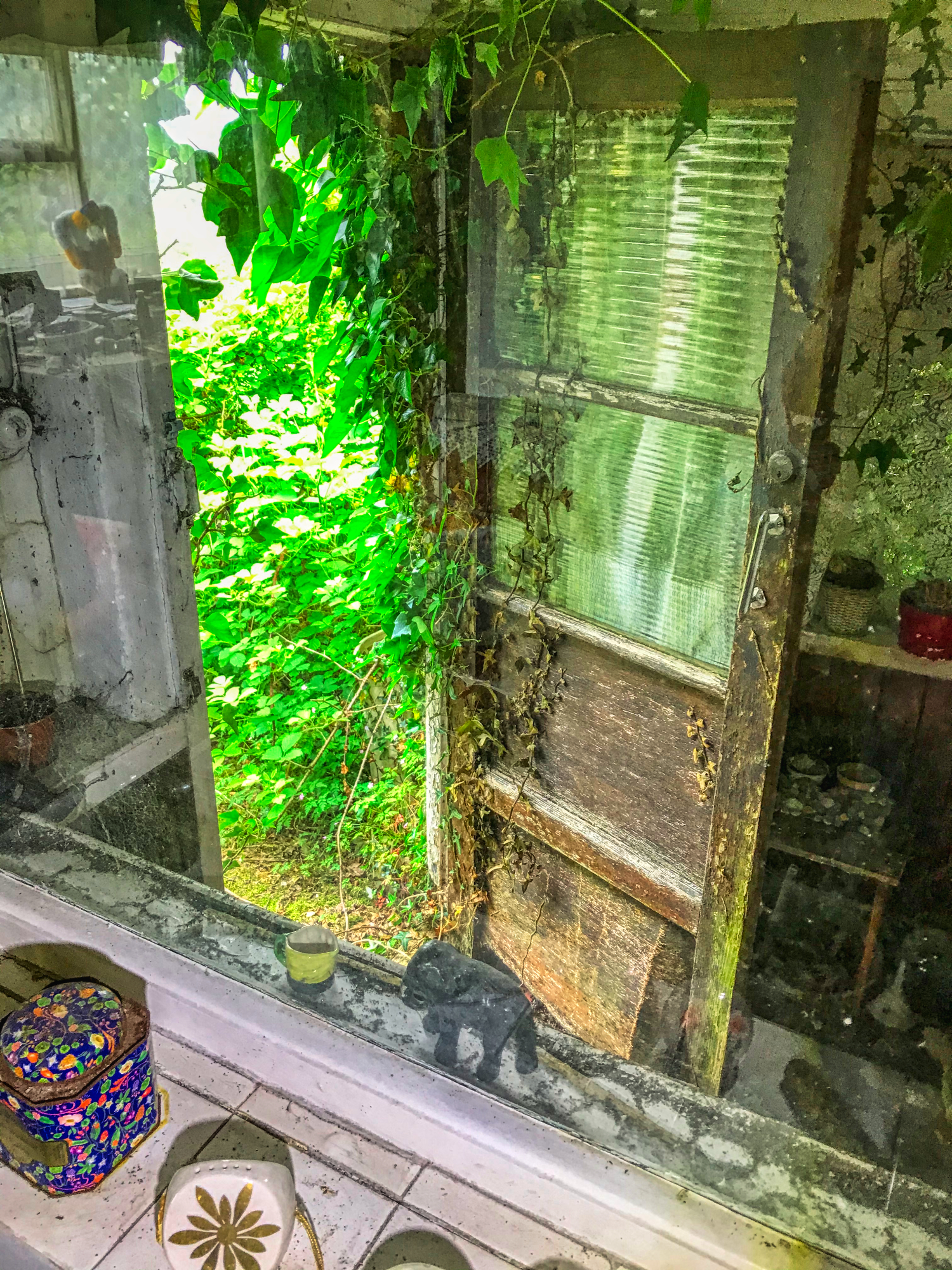 We did close the door but did not jam it when leaving.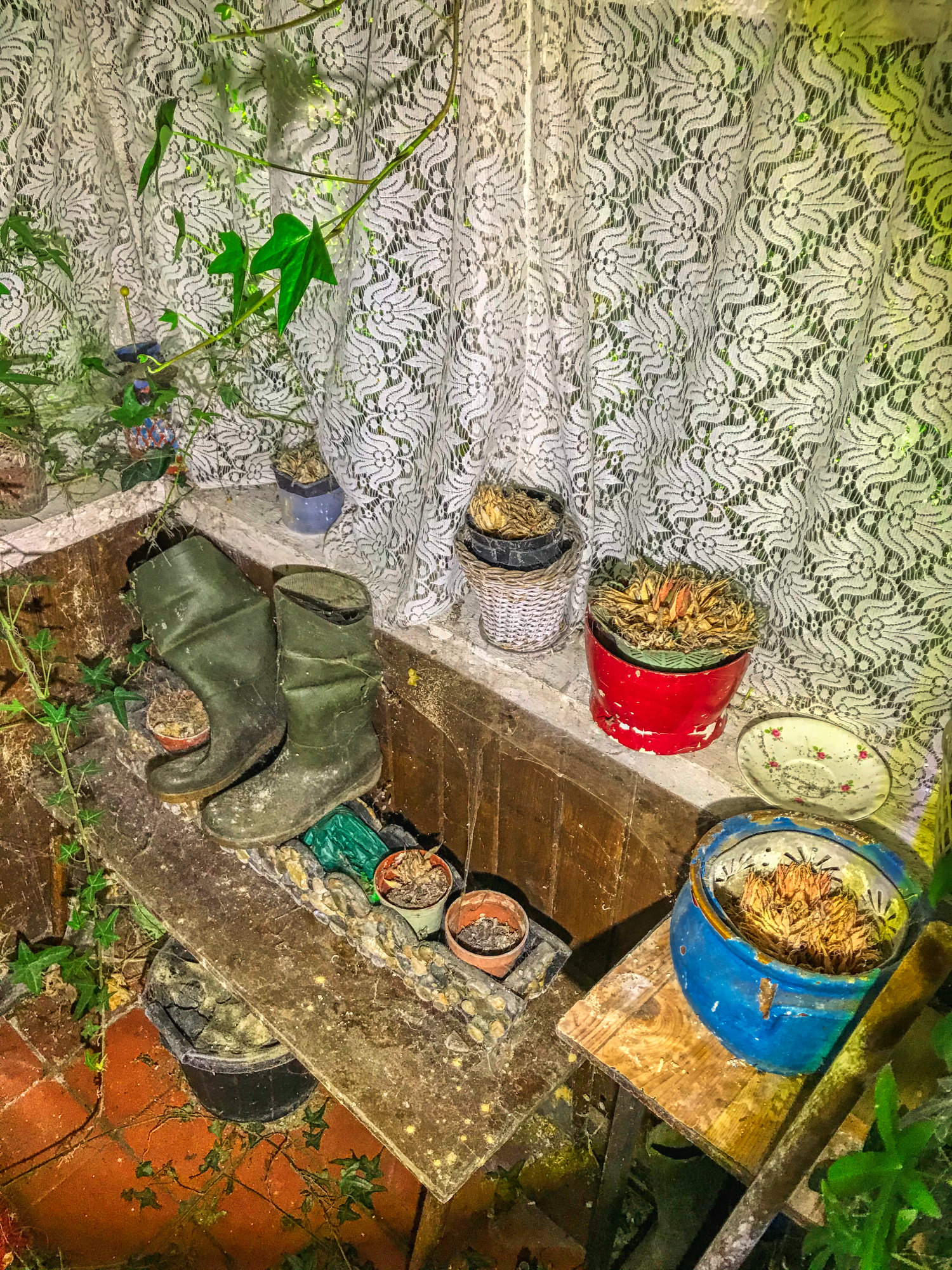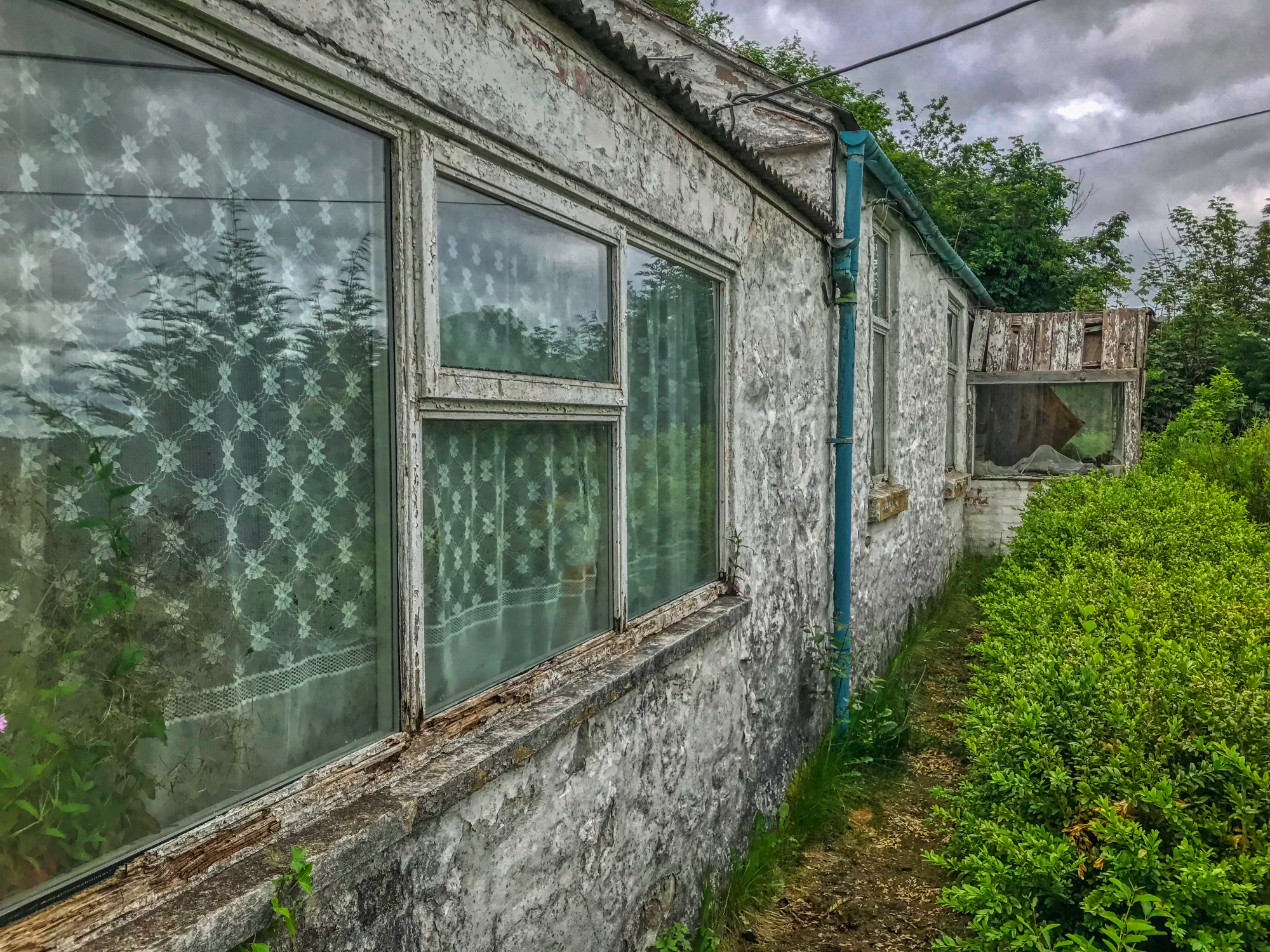 Surely it looked better than this when lived in.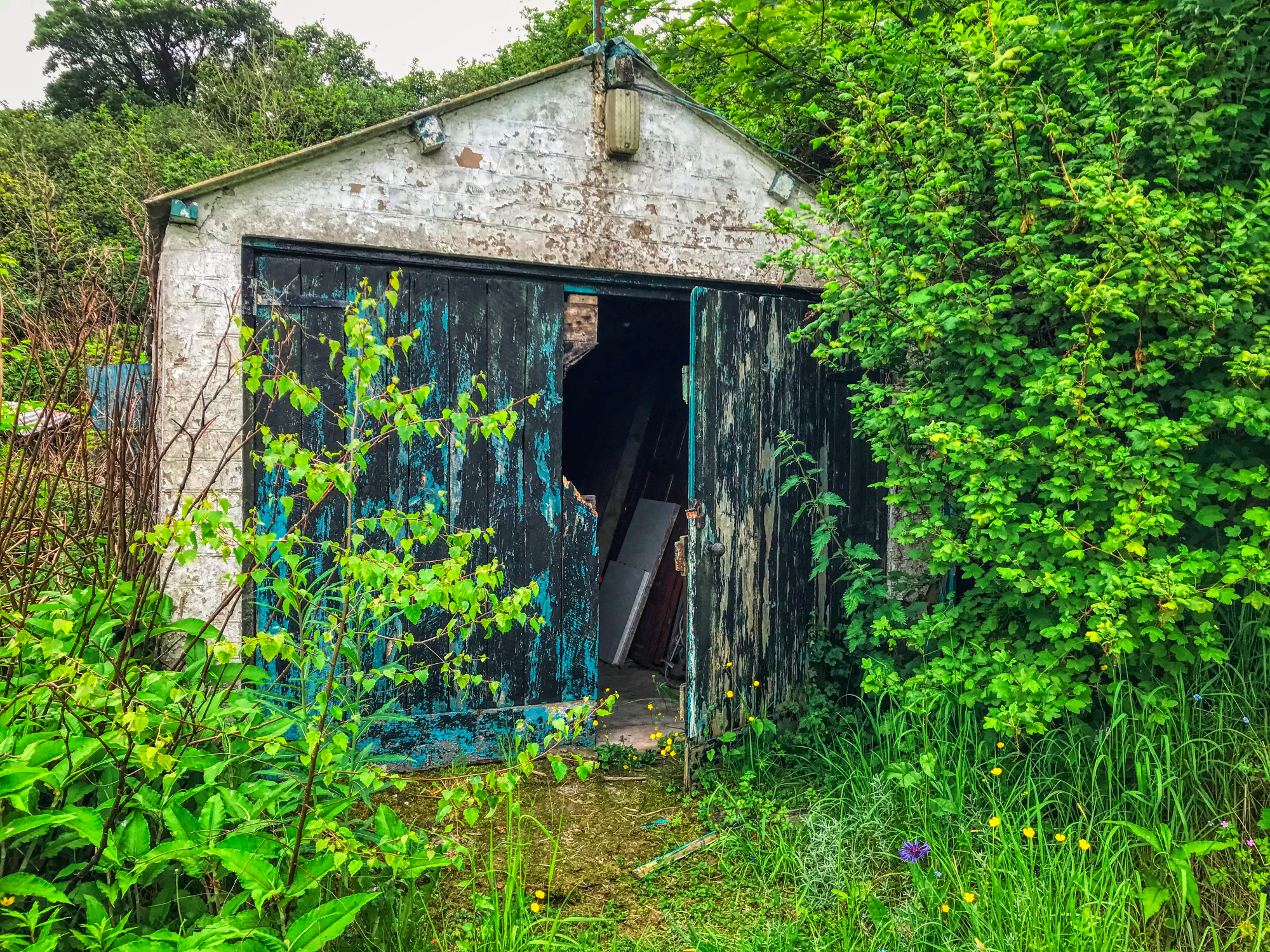 At the foot of the steps was an open garage. As per the norm, it was jammed full of crap.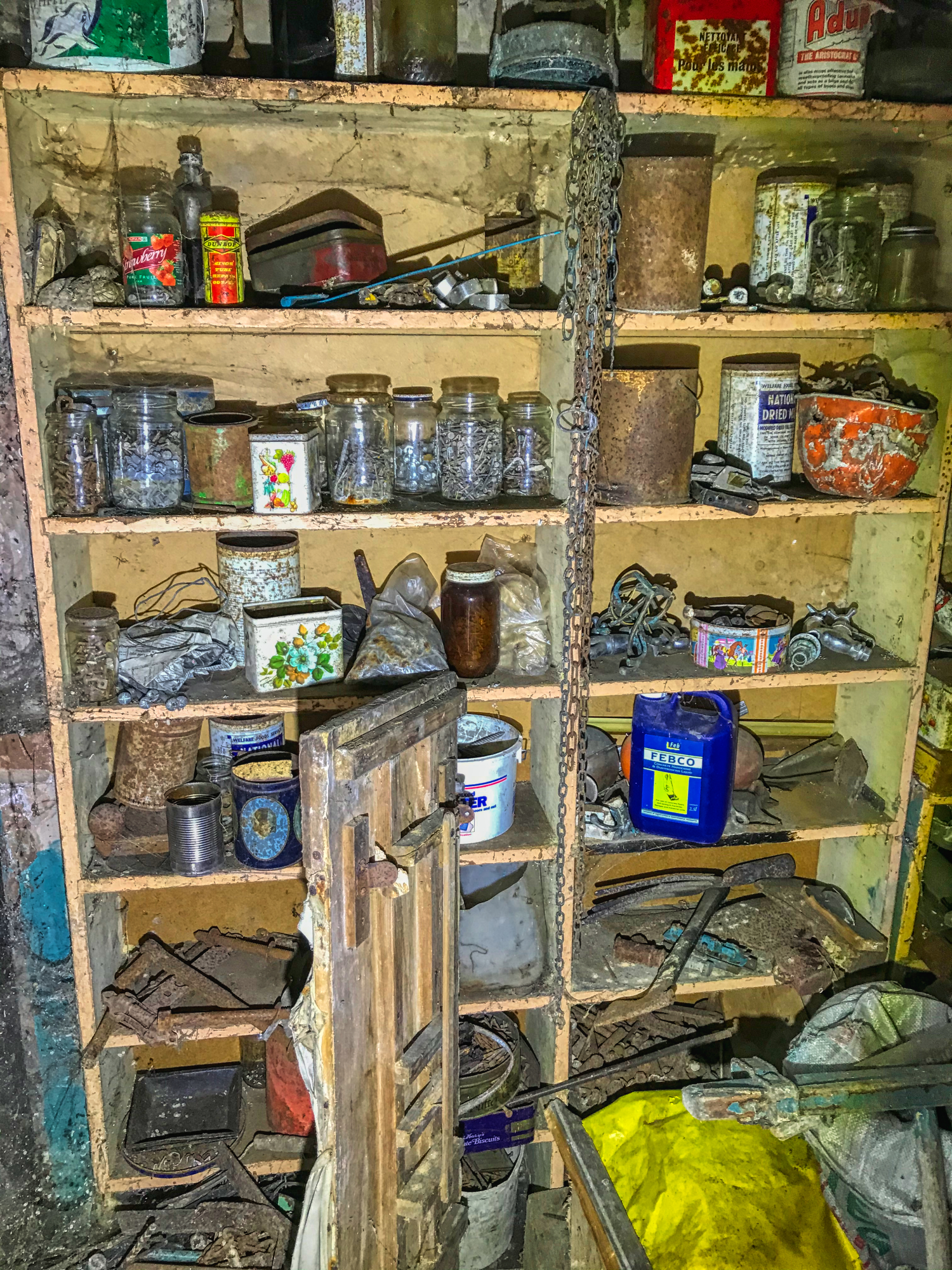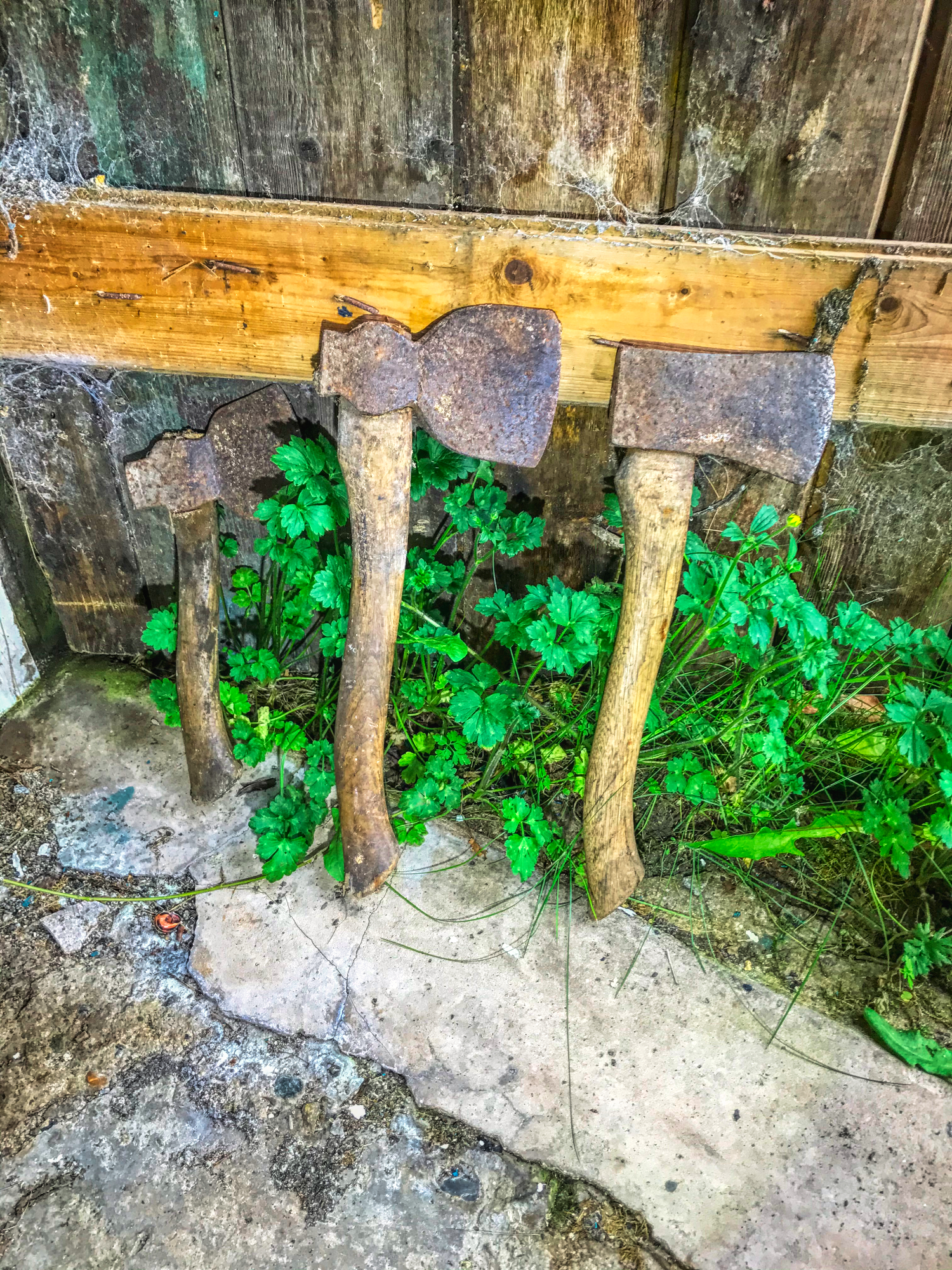 Why did they leave? Had 'The Brass House' suffered from a re-enactment of The Shining? We failed to find blood so perhaps not.
On reaching the car I was relieved to find it still there. You never know what pissed-off Karens might do to your parked vehicle.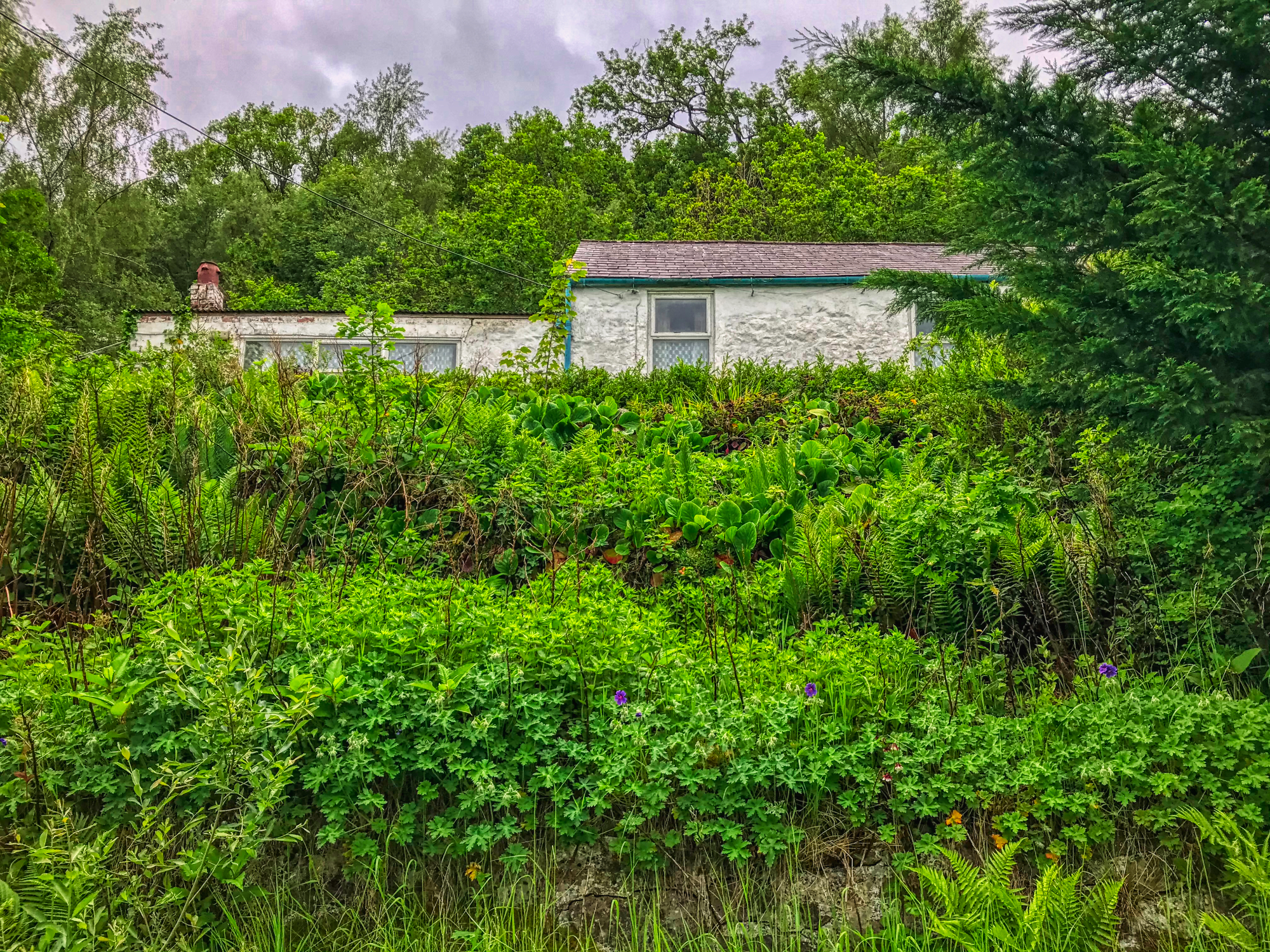 Since our visit, I have been reliably informed that 'The Brass House' has been sealed tight. It's now off-limits until the board breakers visit again.

Do you like posting your Urbex content and photography for FREE on Facebook and YouTube? I like to get some form of reward for my work and every time I create I do just that. Take a look at The Urbex Community on HIVE.
If you want to keep creating for FREE then ignore what you are reading. If you want to be like me and gain something other than BUGGER ALL for your work then click here and learn about posting on the HIVE blockchain.


All my 'Tales' content is easy to find on my personal website:
'Tales of the Urban Explorer'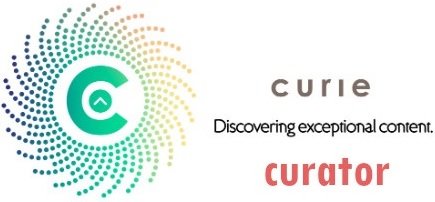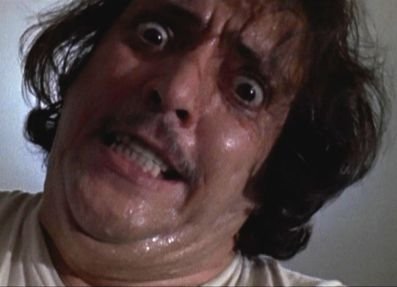 If you found this article so invigorating that you are now a positively googly-eyed, drooling lunatic with dripping saliva or even if you liked it just a bit, then please upvote, comment, rehive, engage me or all of these things.
---
---