Tales of the Urban Explorer: St Joseph's Church

"St Joseph's is open..."
@anidiotexplores stated the fact in a none too excited voice which was a little puzzling.
Was is St Josephs Seminary, a fully A-Class massive historic old school of sorts, complete with armed guard sentries who could not be bribed with even thousands.. or..
St Josephs Orphanage, another stunning place and one which @dizzydiscovery and myself got busted at last year while contemplating lathering ourselves with grease paint before the deadliest of climbs.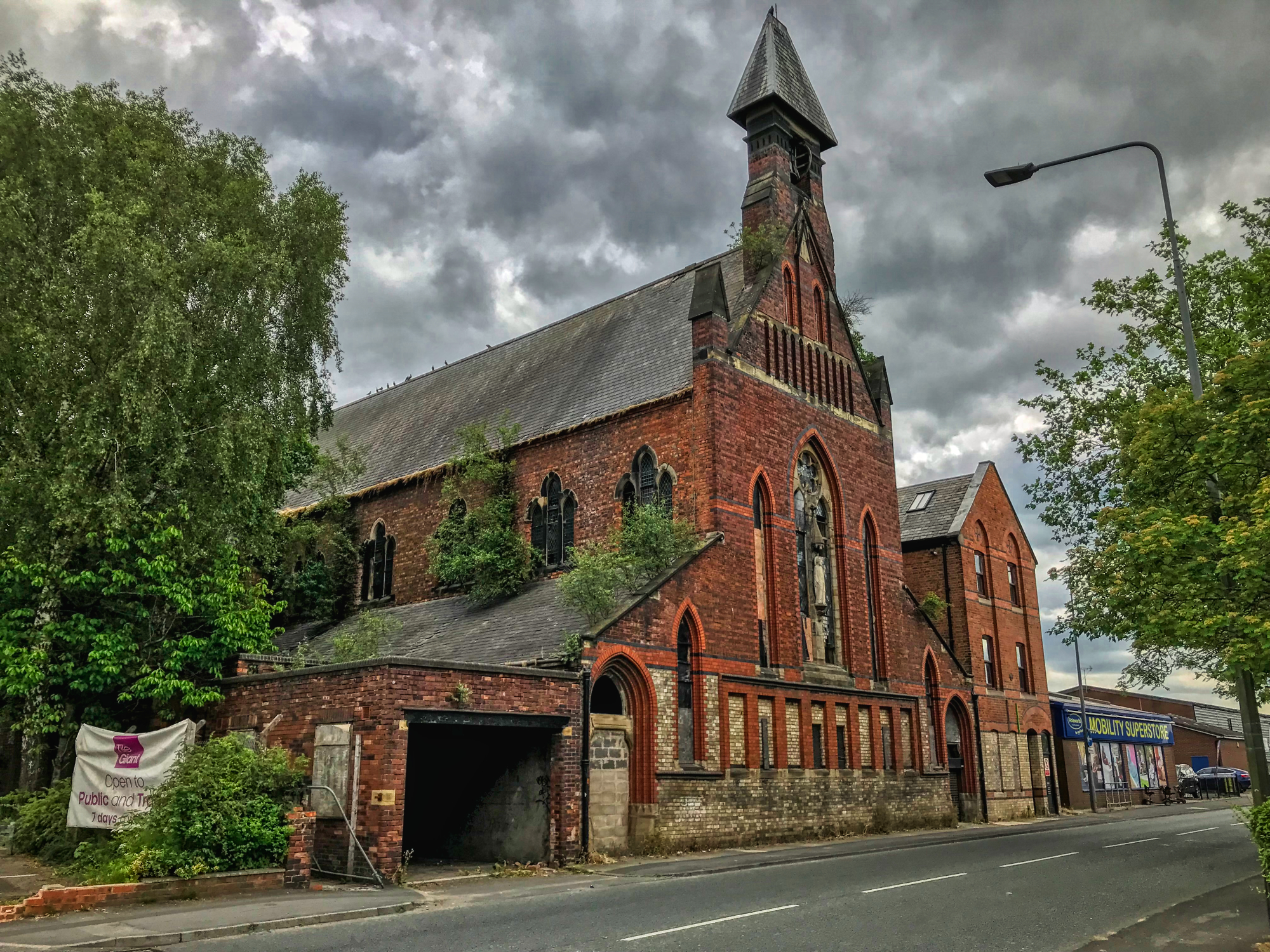 You could show some excitement man..., I was thinking aloud...
"It's St Josephs Church, and the inside is kind of fucked by all reports", he said reading my mind.
My willy instantly started shrinking, ending up in some kind of walnut state in a similar fashion to that while taking amphetamines.
Sigh..
"OK, dude, let's go then". A derelict church surely had at least some Satan signs within, I mean it goes without saying.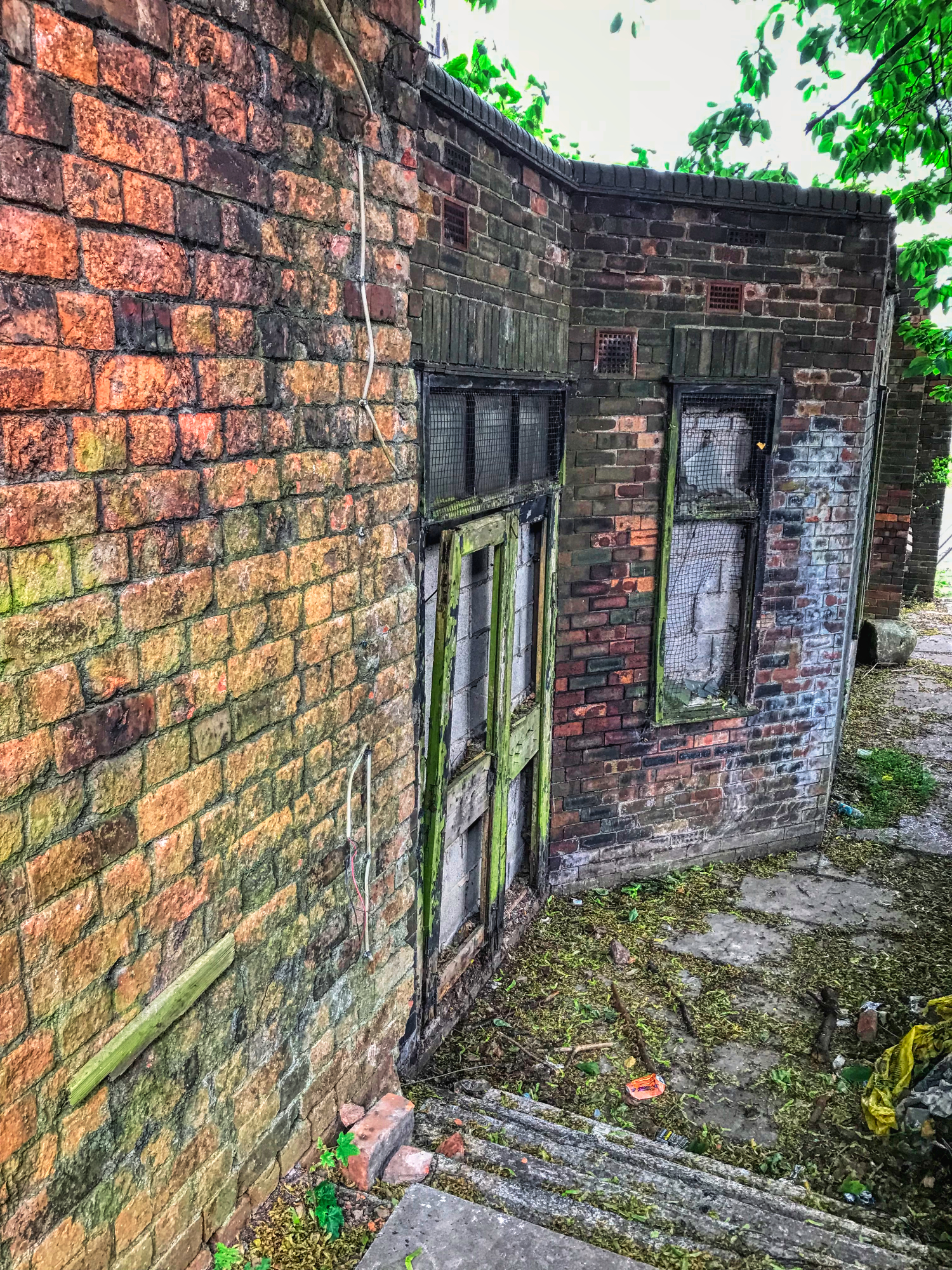 It looked quite gothic and imposing from the outside. We parked up, not so close, and spotted a dingy alley threading down the side which would take us out of eyeshot.
We quickly got inside, but not by the means explained to me by @anidiotexplores which was some kind of Giant Rathole.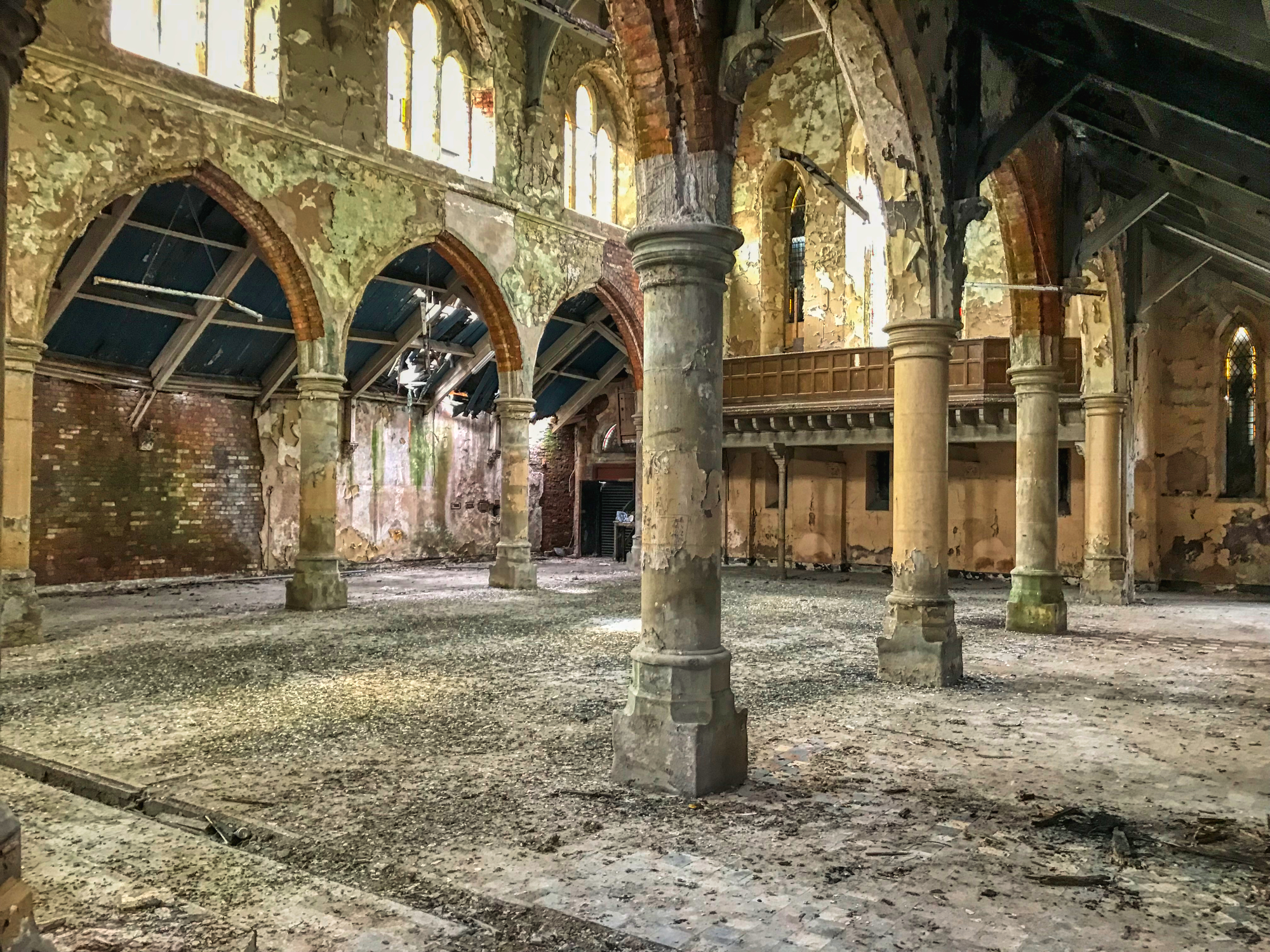 The thought of being molested by an oversized rat was not a good one, and so I was quite relieved to be inside without any more worries of this 'hole'.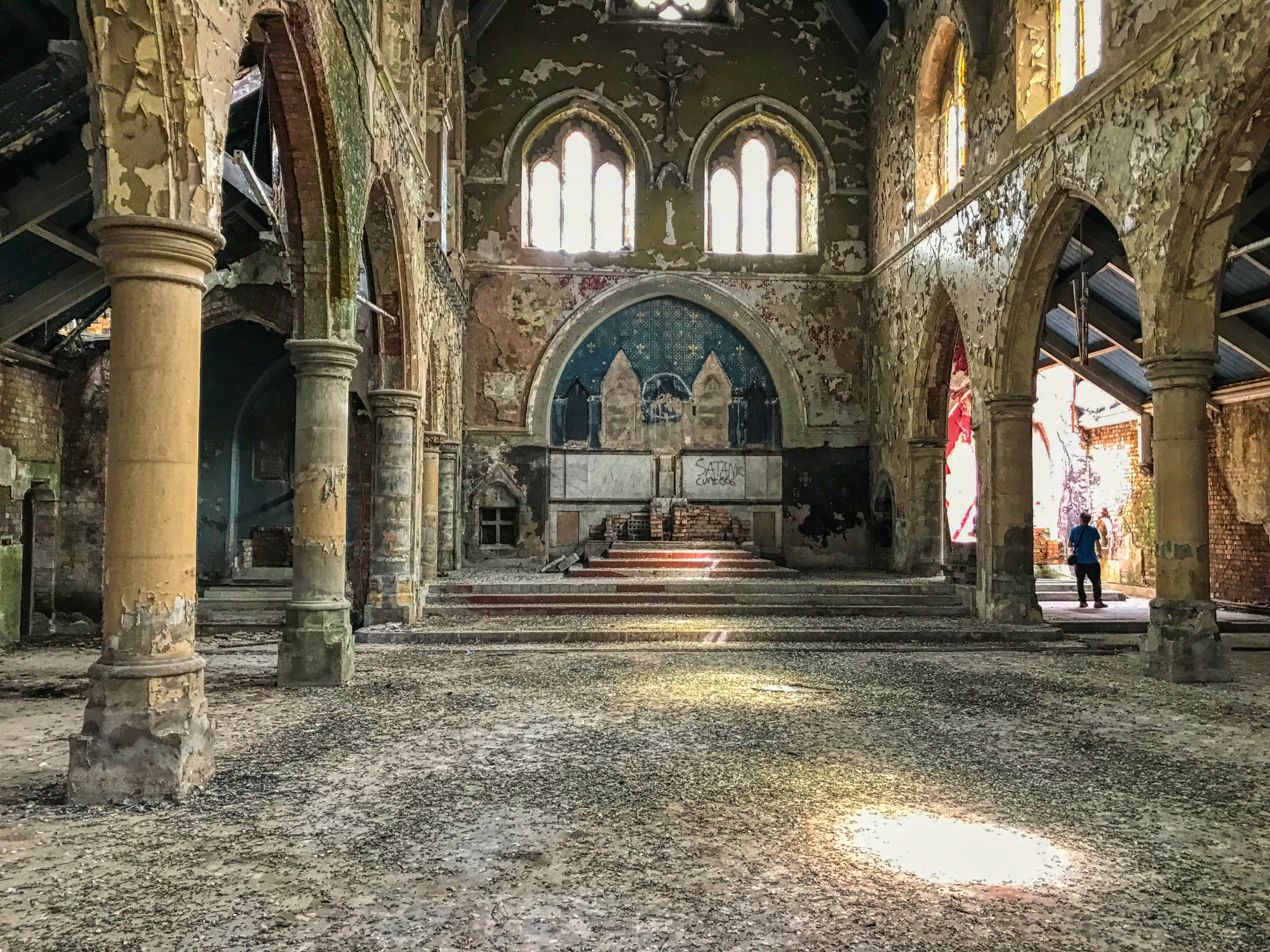 Inside was quite bare, though surprisingly photogenic. These old walls give off a great sheen when thrown through my mass image enhancer.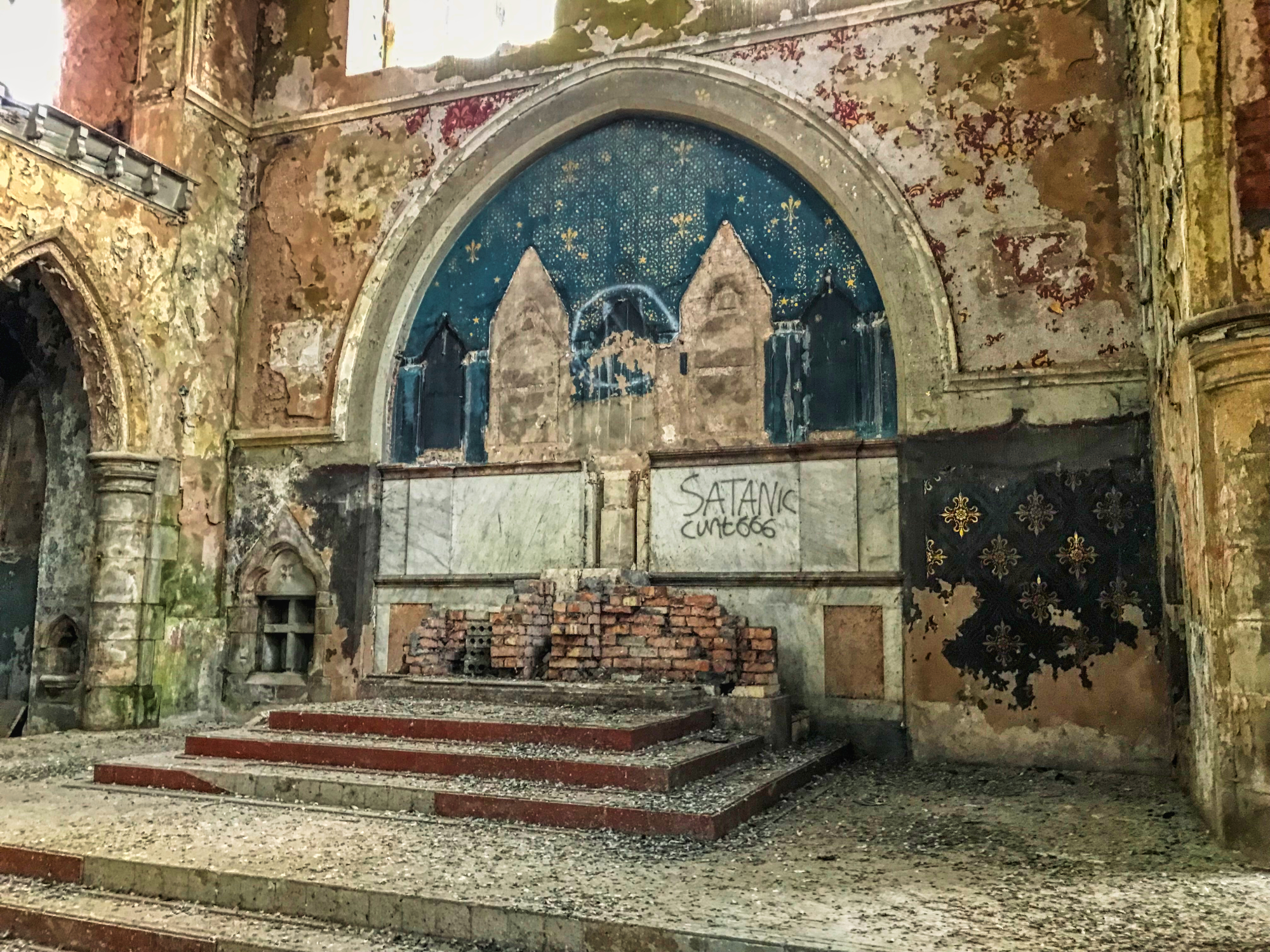 The mandatory Satan words are always in these places, this time 'Satanic Cunt 666'. The last one pays homage to the Bibles' Revelations or a classic Iron Maiden track, depending on your thought pattern.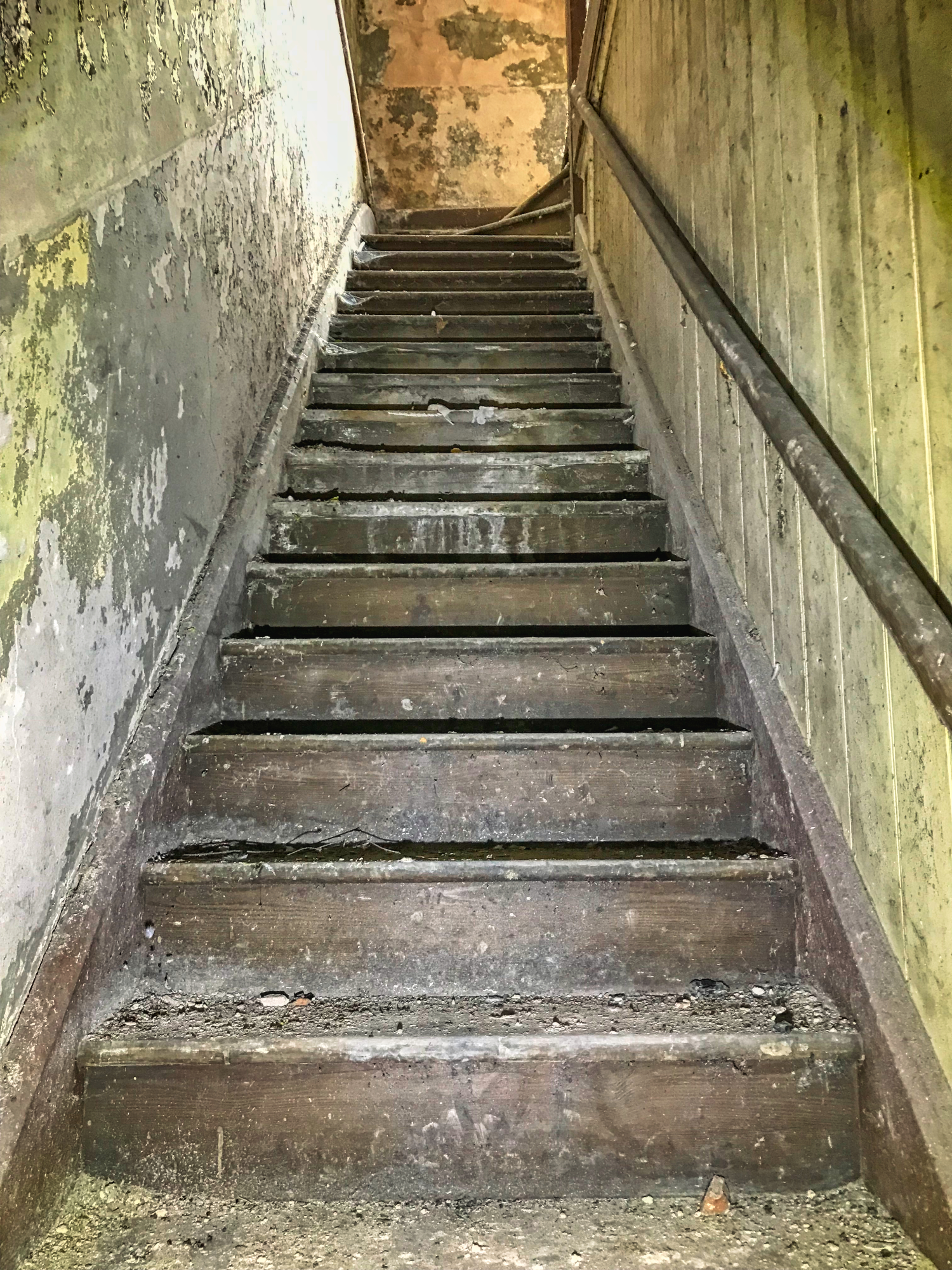 The upstairs section was sparse, the top containing a nice empty floor devoid of anything besides dust and cobwebs.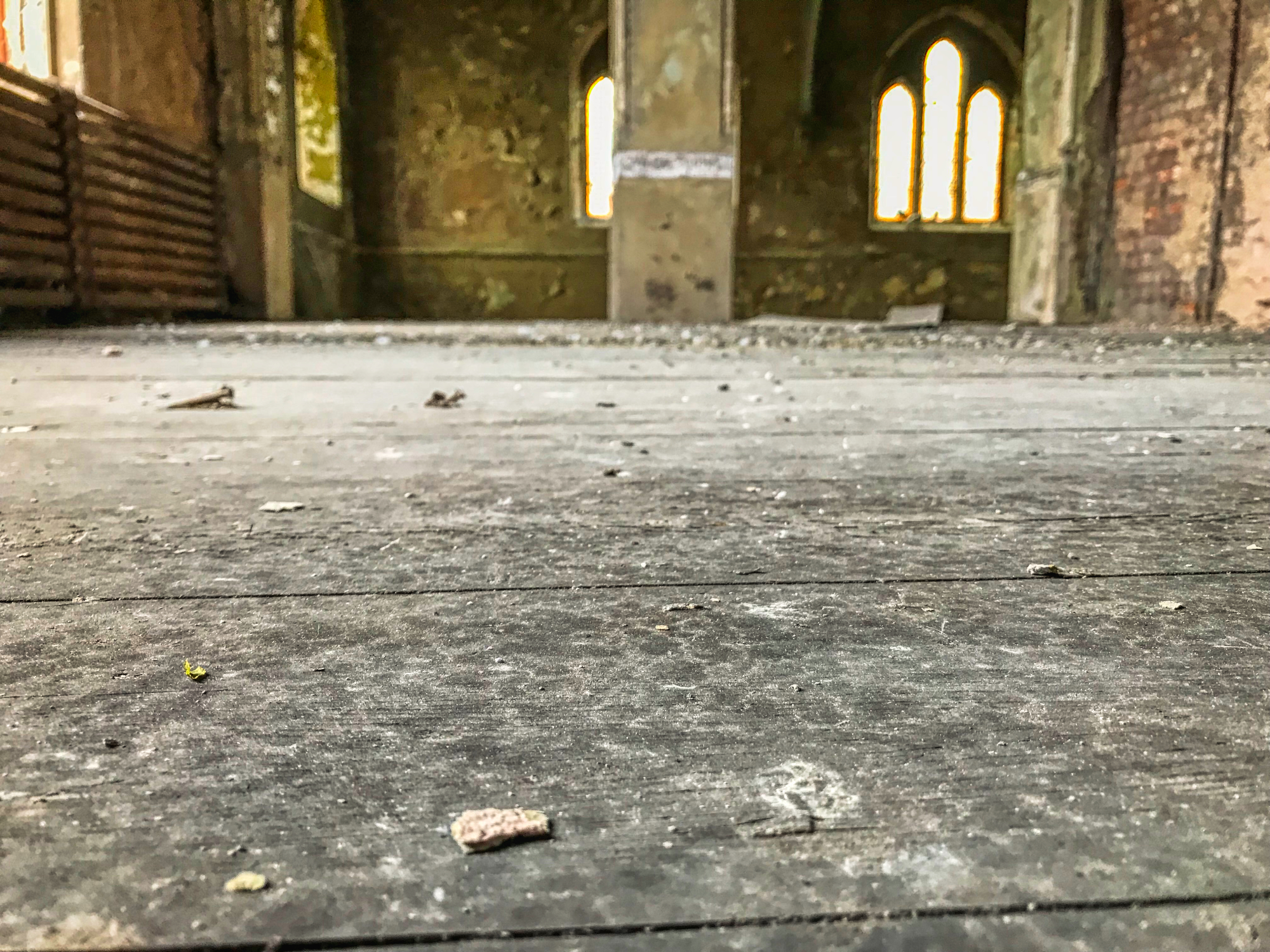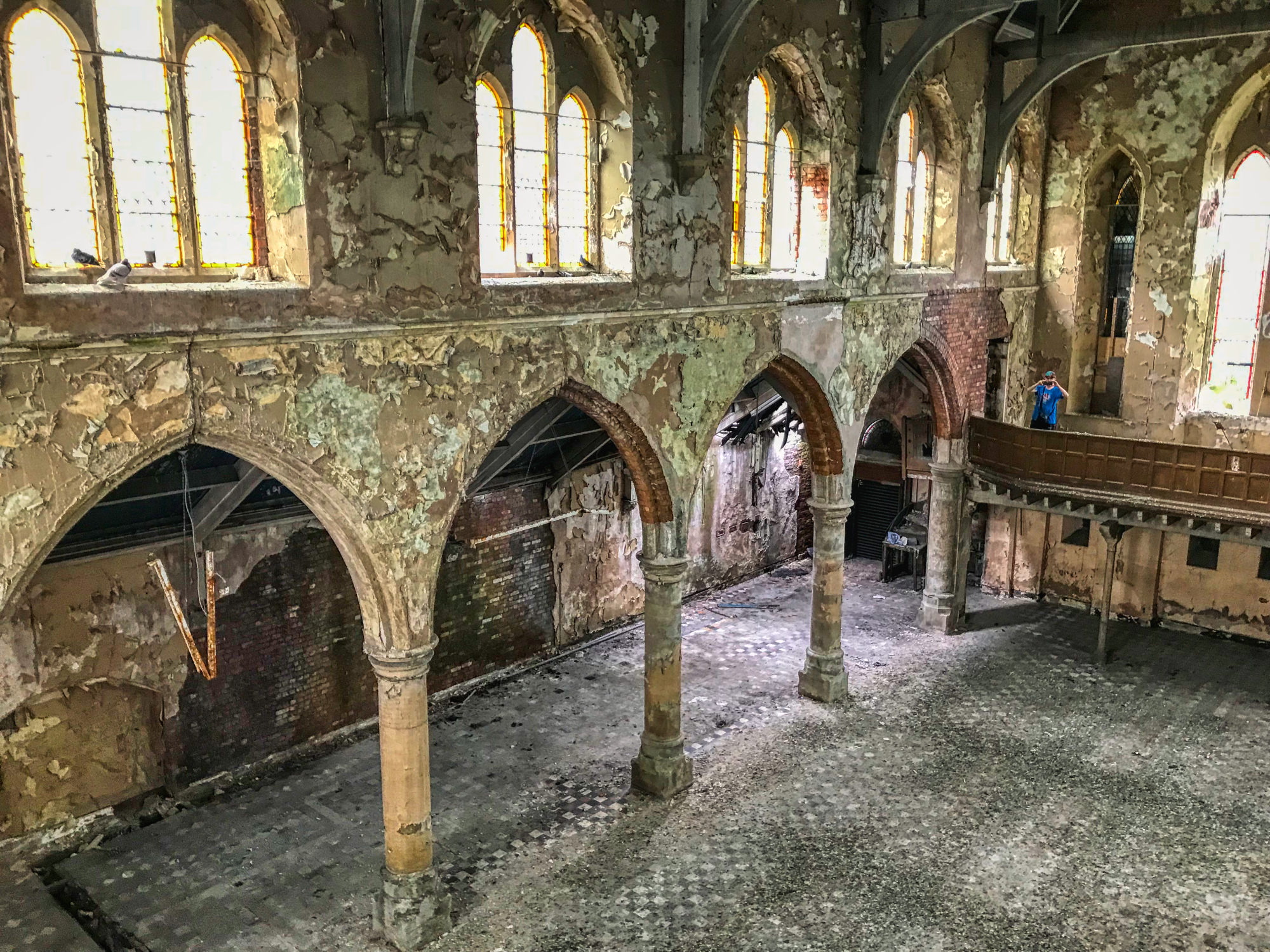 There was always the view and a large drop if you were not careful. @anidiotexplores in the distance takes shots of where the Alter used to be, which now houses Satan.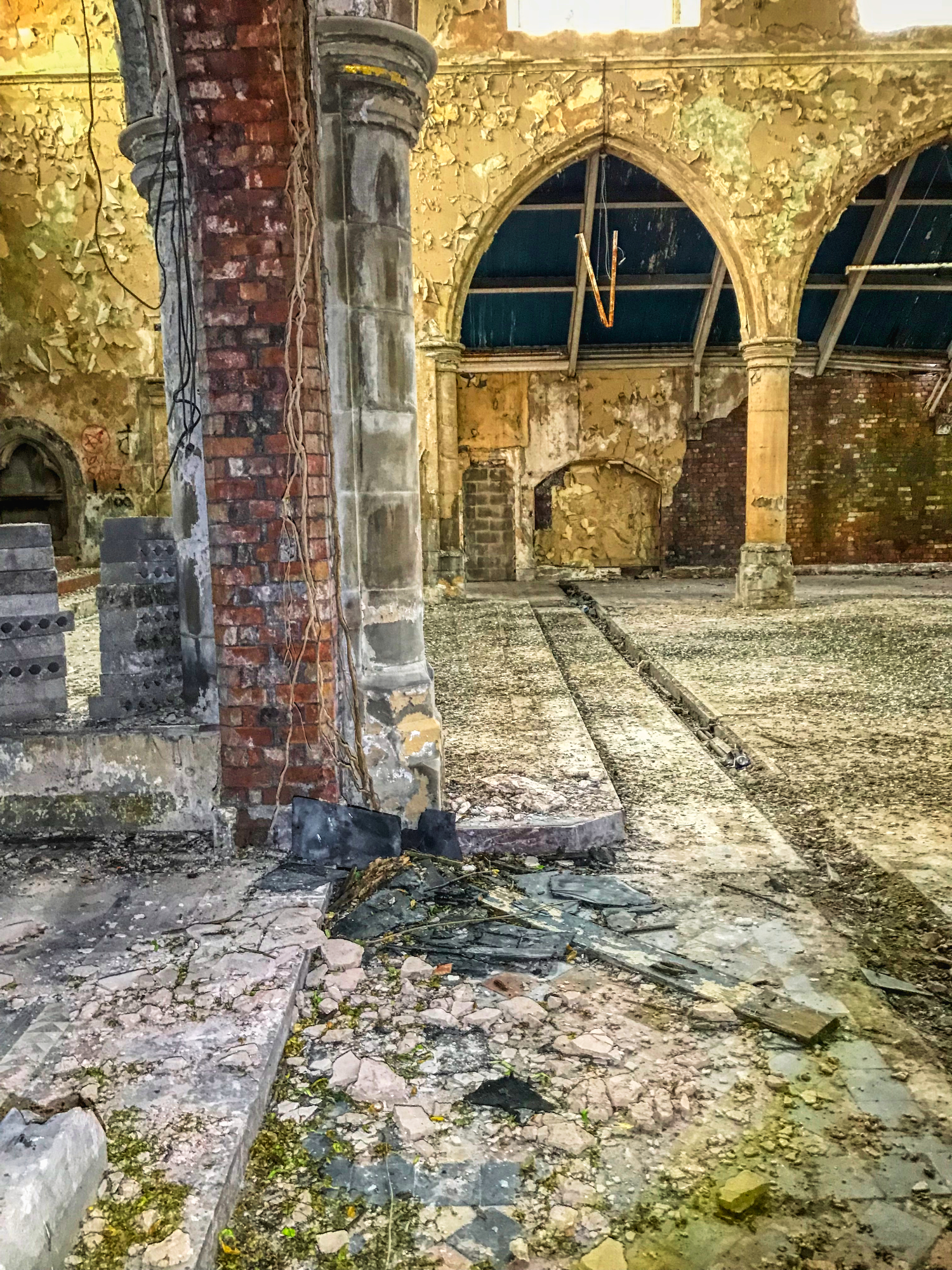 I descended intent on reaching this pinnacle my comrade had climbed up earlier.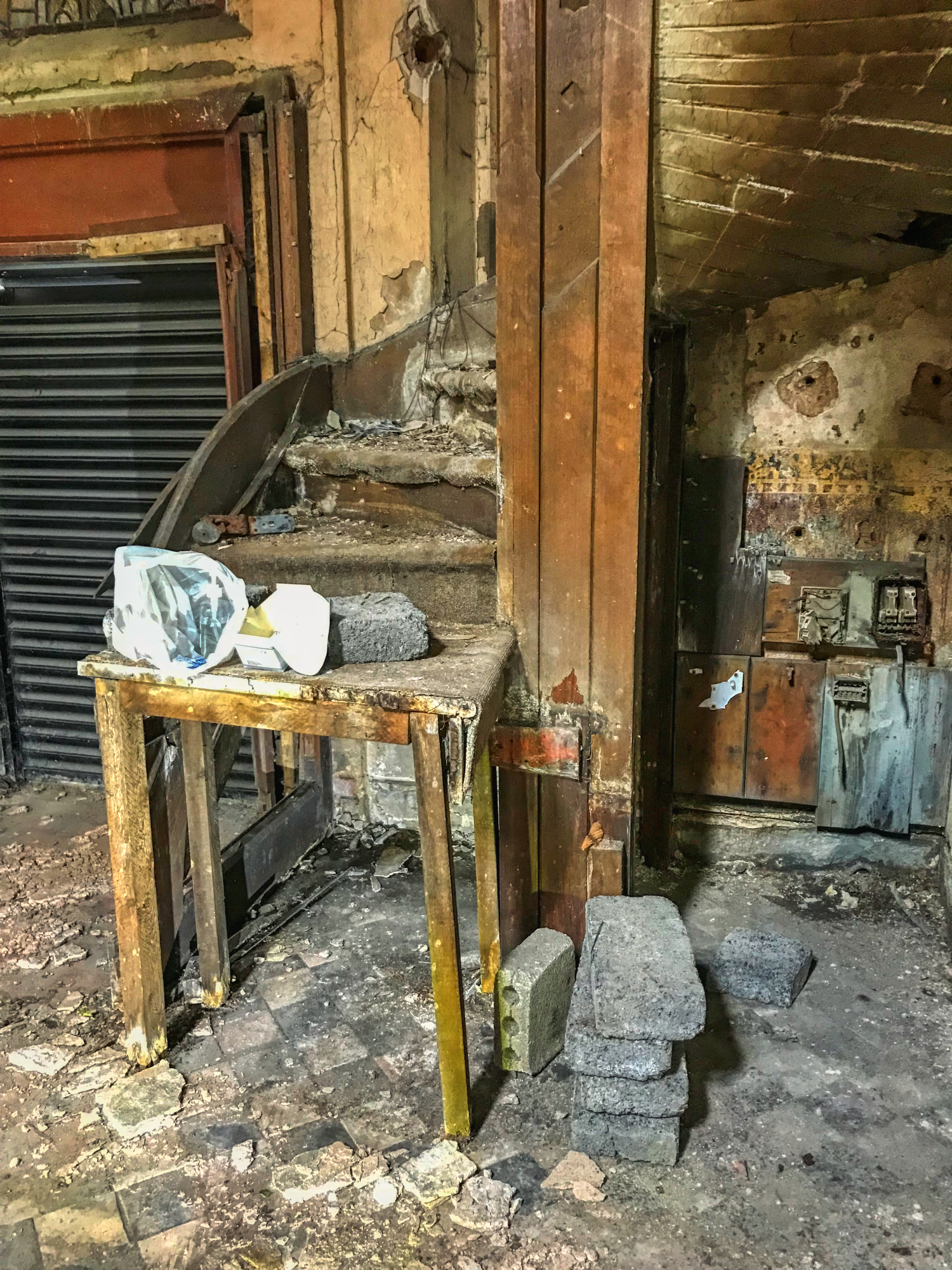 Getting there required some improvisation as the lower steps had vanished, only to be replaced by what looked like a very wonky table.
Would that collapse the minute I put my weight on it?
Balancing myself and hoping those legs would not break I gingerly climbed up the decaying spiral staircase noticing the top part also missing.
... and so a little climbing and balancing was in order.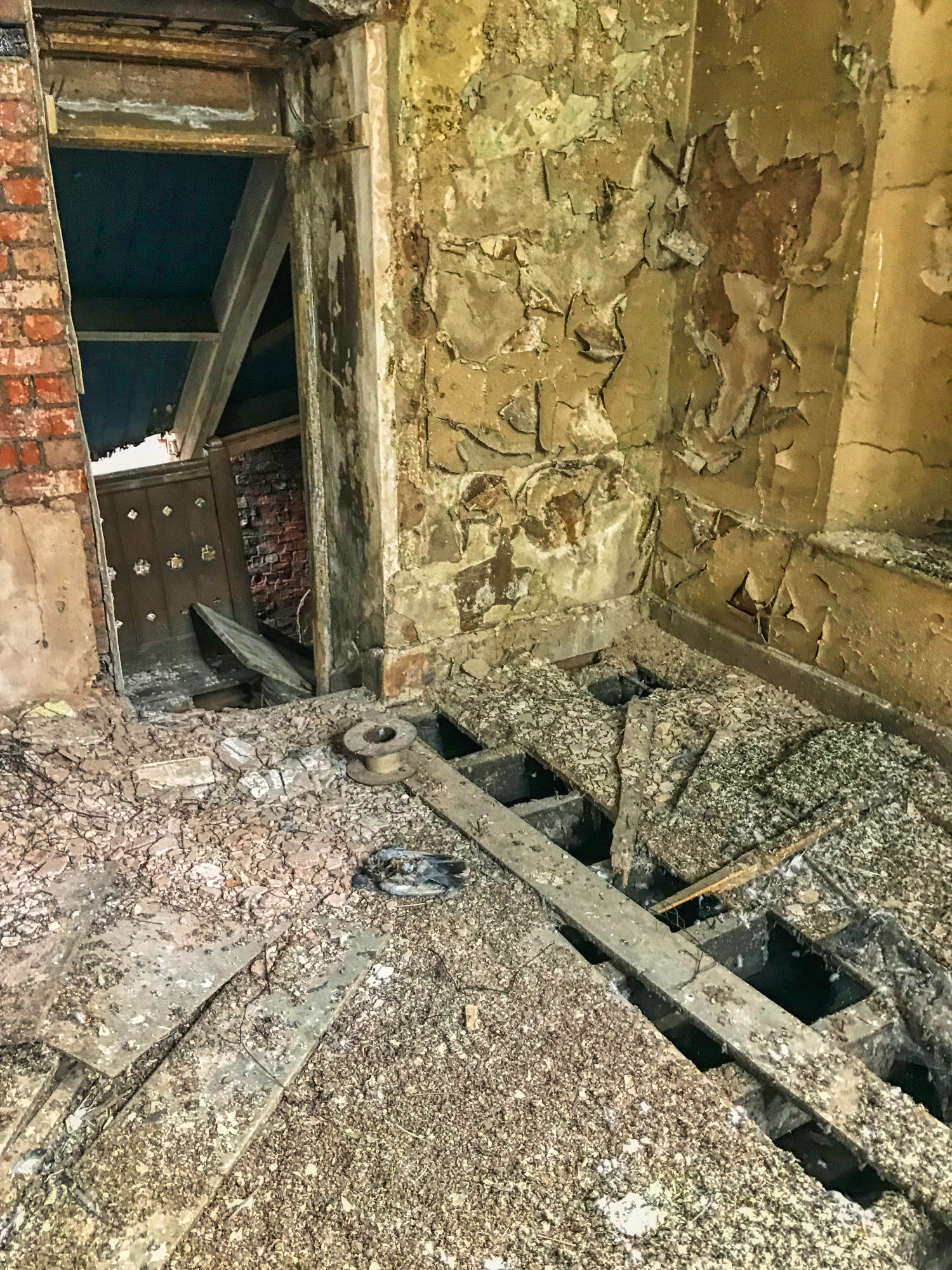 This is the view from the top looking down. To escape, one slides down that board and hopes for the best. Only the middle part of the steps remain.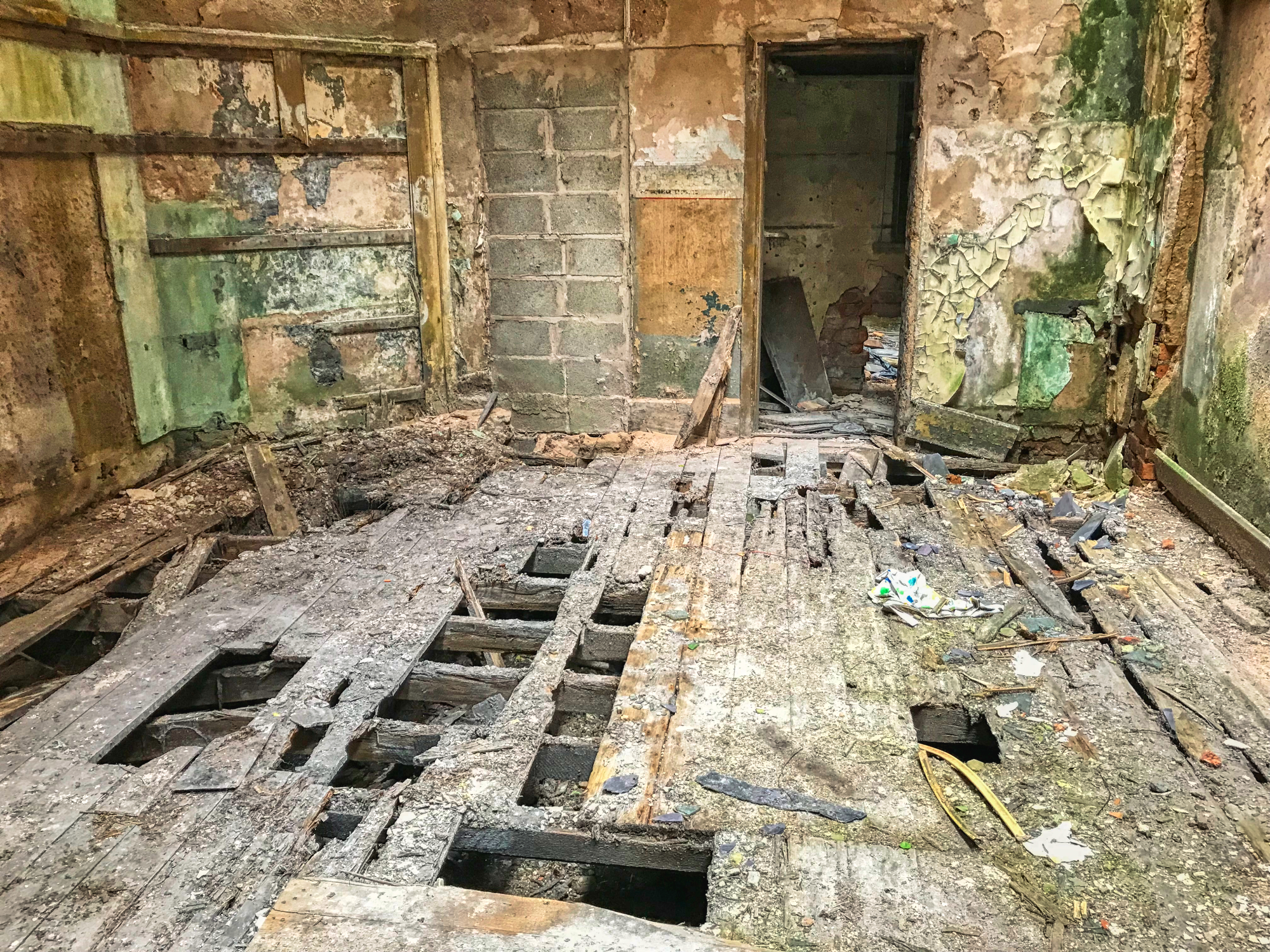 The floor was a little more holey up here, I am guessing where the Organ player used to sit.
The pews must have been taken away long ago; this classic obligatory panoramic shot must be taken.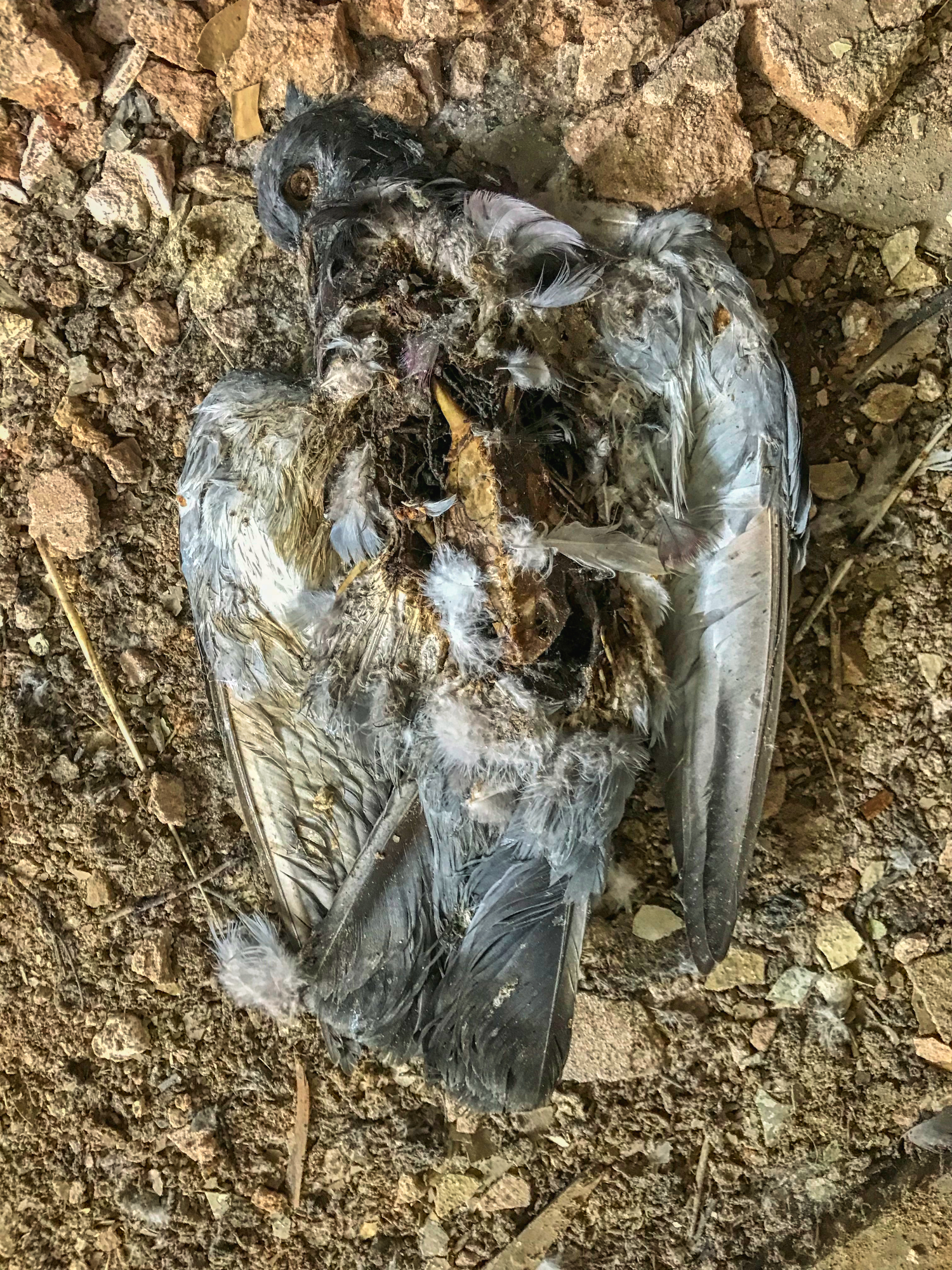 The local wildlife must find it hard in here. I mean.. what do you eat?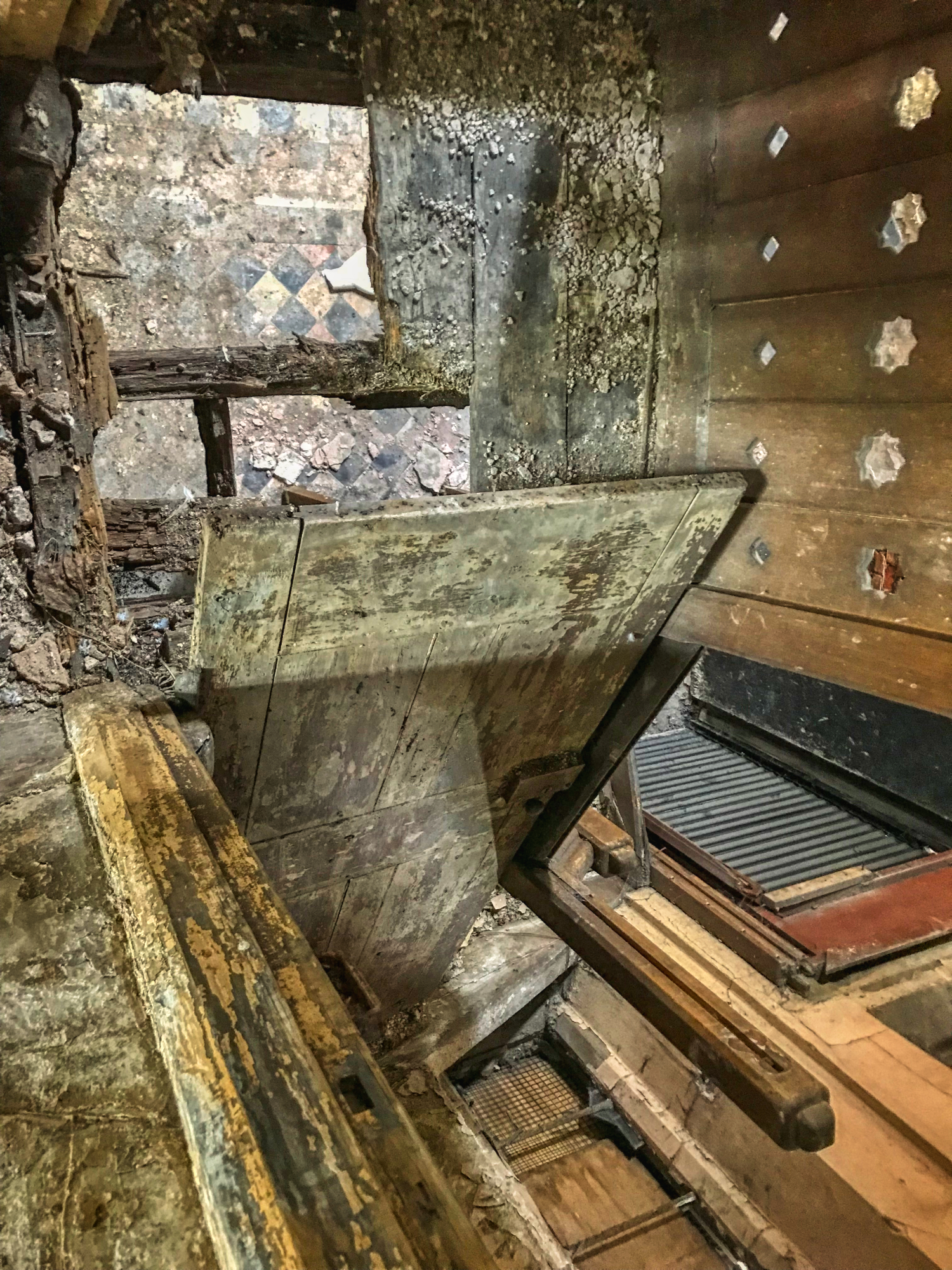 Honesty, the shit that I do to get these photographs AND escape alive sometimes amazes me. Getting down was tougher than getting up.
Having descended without injury, I sought to find some forms of life in this quite dead church.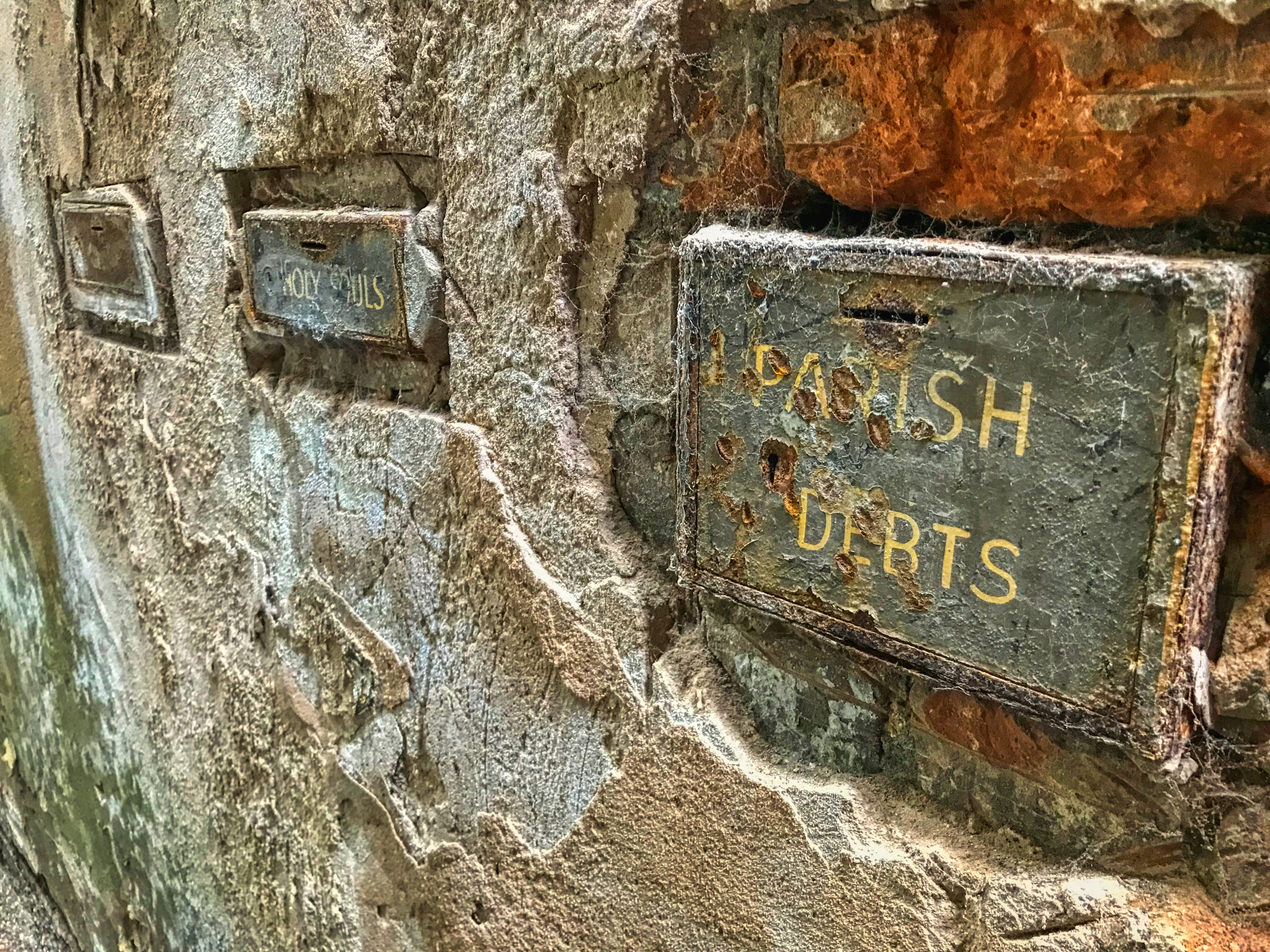 There were a few things left, and they came out quite well on camera.
Add a few skulls to these creepers and this could fit in very well to a Dark Souls game.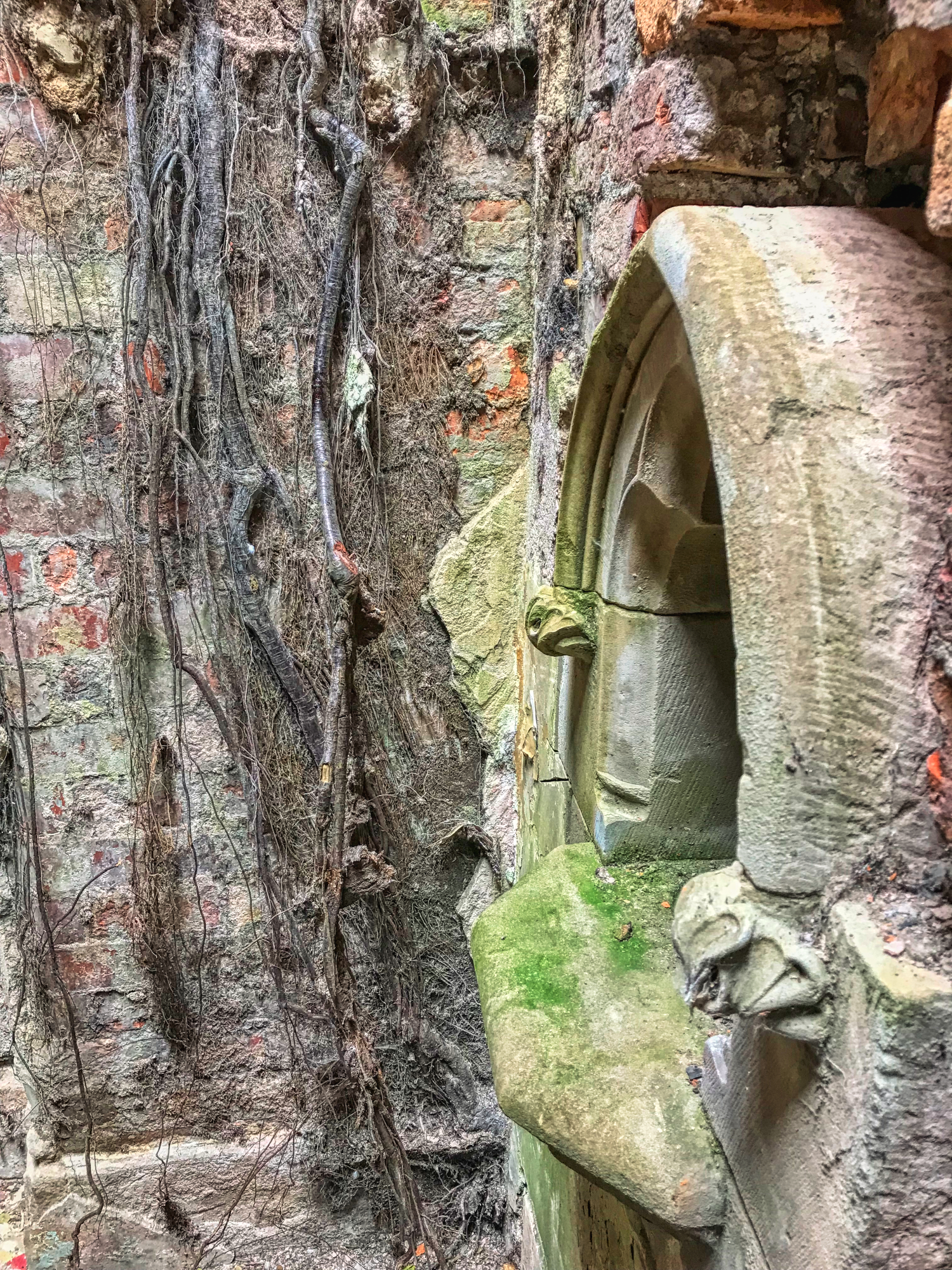 At this point, I noticed a bloke sitting in a far corner of this church and ushered @anidiotexplorers over.
He looked quite harmless but you never know... he could also have Rabies and feverishly attack us.
"Alright mate", said the ever-friendly @anidiotexplorers.
"Got any smokes man?", said smoker as though he was well used to visitors in his personal hash hideout.
@anidiotexplorers fed him a smoke which seemed to satisfy smoker who went into some kind of dream state babbling on about, "Just want my smokes, they won't leave me alone, want to smoke, I like to smoke…"
The thought of leaving this obsessed lunatic in his smoking paradise was a good one but then he offered us some information.
"You can get out over there man", he motioned to an area which we had not yet trodden on, wiping his nose on a filthy sleeve and then following up with a loud coughing fit.
"Thanks, man", I said not really wanting to continue this conversation lest I catch some contagious smoking disease that might make me a smoker just like him.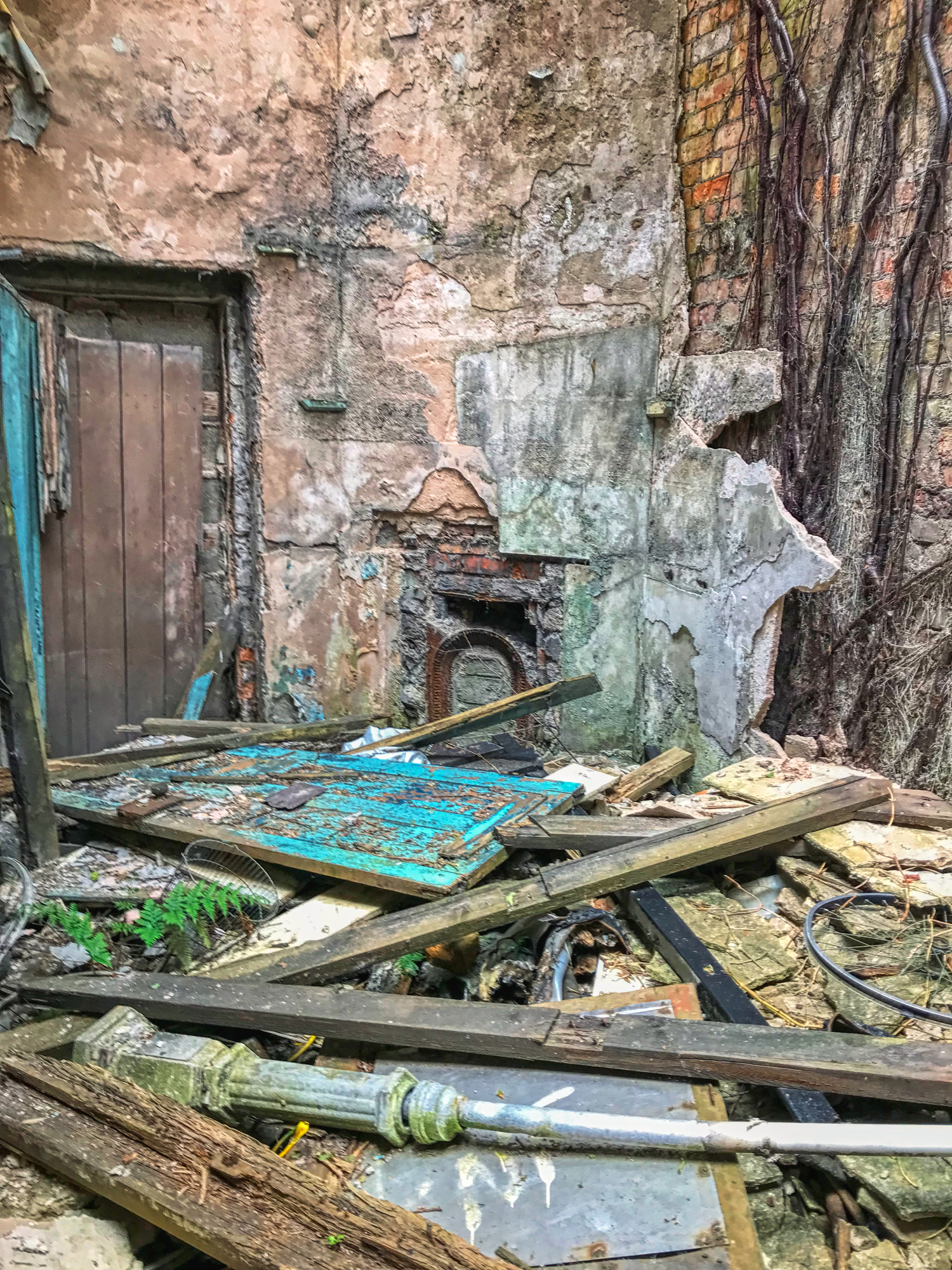 We approached a very run-down part of the church and then noticed 'the hole' which looked quite man-made and possibly by use of a sledgehammer.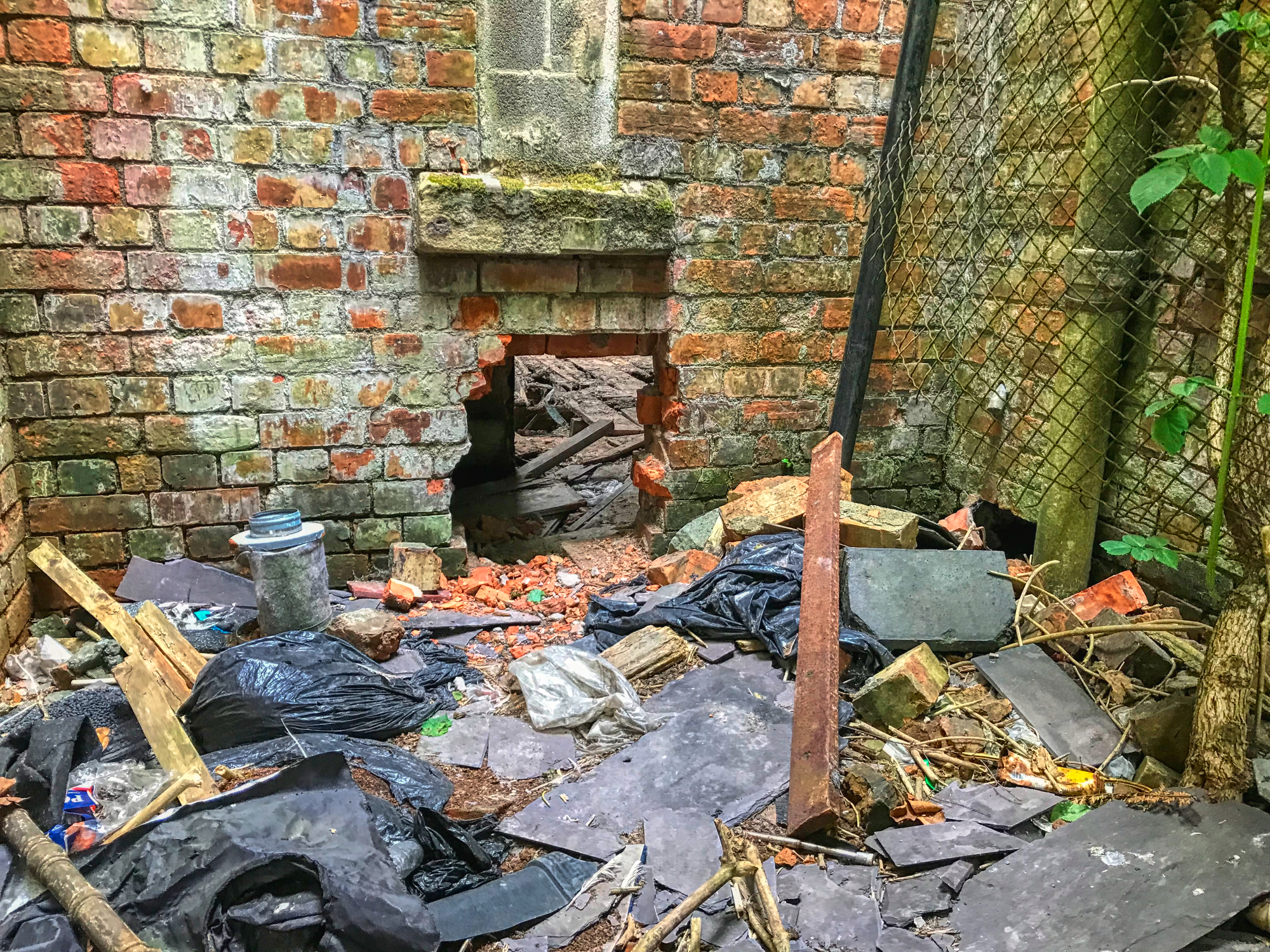 "Oh.. let's do it then", I motioned to my comrade. It was marginally easier than the other route and why not mix things up a little?
We crawled through the Giant Rathole and made our way out.

Do you like posting your Urbex content and photography for FREE on Facebook and YouTube? I like to get some form of reward for my work and every time I create I do just that. Take a look at The Urbex Community on HIVE.
If you want to keep creating for FREE then ignore what you are reading. If you want to be like me and gain something other than BUGGER ALL for your work then click here and learn about posting on the HIVE blockchain.


All my 'Tales' content is easy to find on my personal website:
'Tales of the Urban Explorer'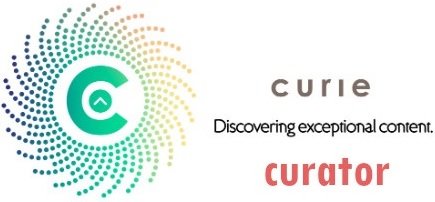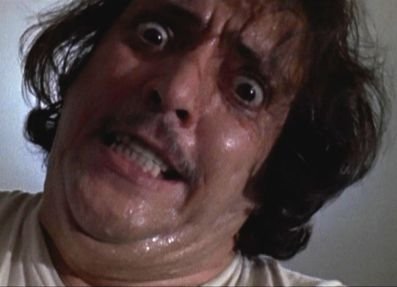 If you found this article so invigorating that you are now a positively googly-eyed, drooling lunatic with dripping saliva or even if you liked it just a bit, then please upvote, comment, rehive, engage me or all of these things.
---
---