Tales of the Urban Explorer: Pendleton House
Having received some information that Pendleton House was 'open', @anidiotexplores accompanied me to this former government and courthouse building situated in central Manchester.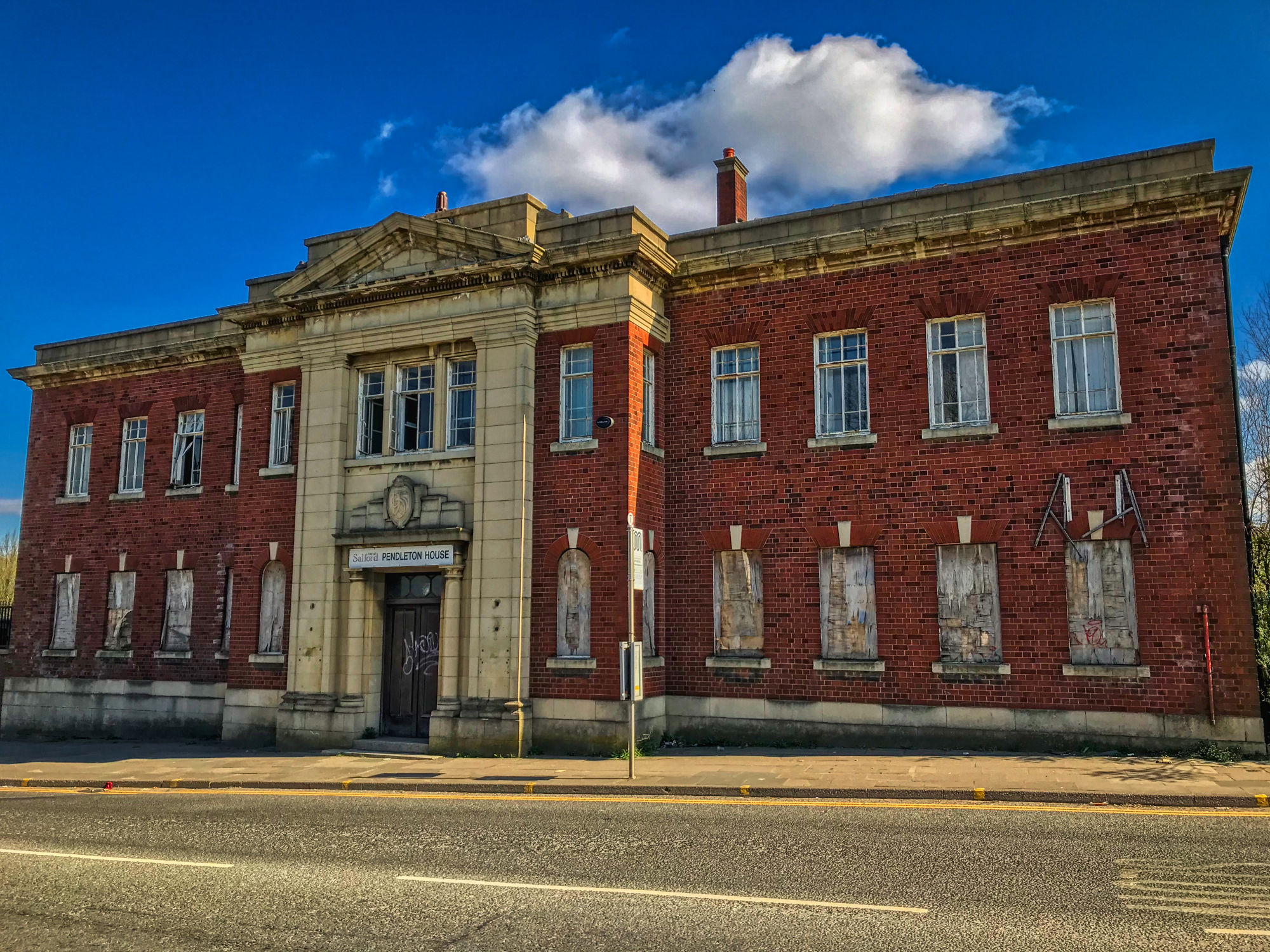 Having been before doesn't seem to faze him, which is just as well as it didn't take me long to get around the place, such is the wreck and mess I found inside.
Pendleton House was built during the Great Depression in 1936 as a Public Assistance Office, where the poor and unemployed were put through stringent means tests to determine whether or not they qualified for 'dole'.
Following the closure of the coroner's court due to accessibility issues, the building was used as offices for Salford City Council and Greater Manchester West Mental Health NHS Foundation Trust until around 2009.
The building was purchased for £790k by a developer in 2017, since then nothing has happened. – Src
The last part is a familiar recurring story. They buy these buildings hoping to demolish them and all the red tape gets in the way.
Perfect for us, the explorers to check them out before they are gone for good. Lately, I have been seeing more and more demolitions having arrived minutes too late so I am in no doubt it's gonna happen - one day.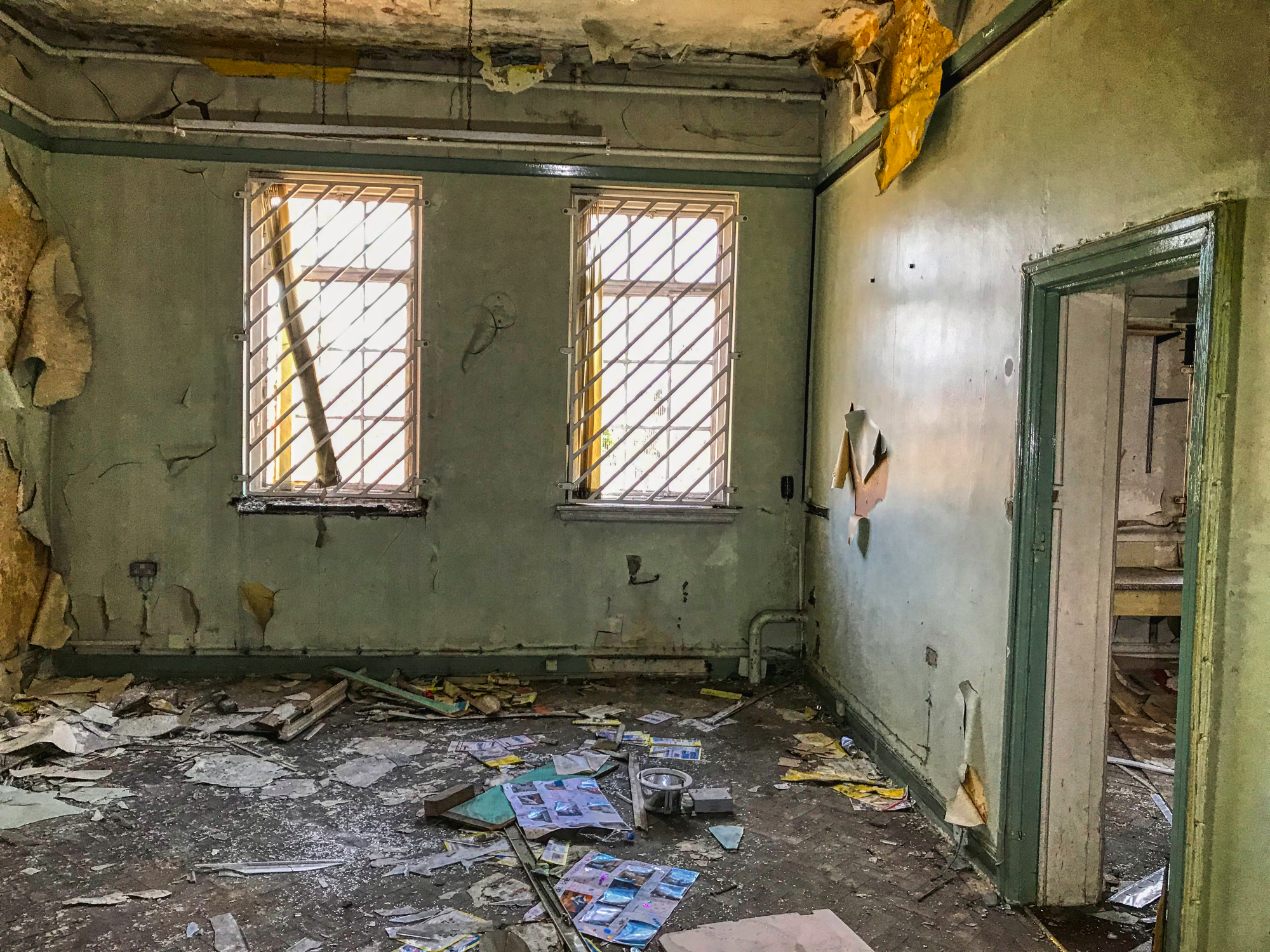 Getting in was laughably easy and whoever owns it should take some steps to deter the likes of me..., just a little bit.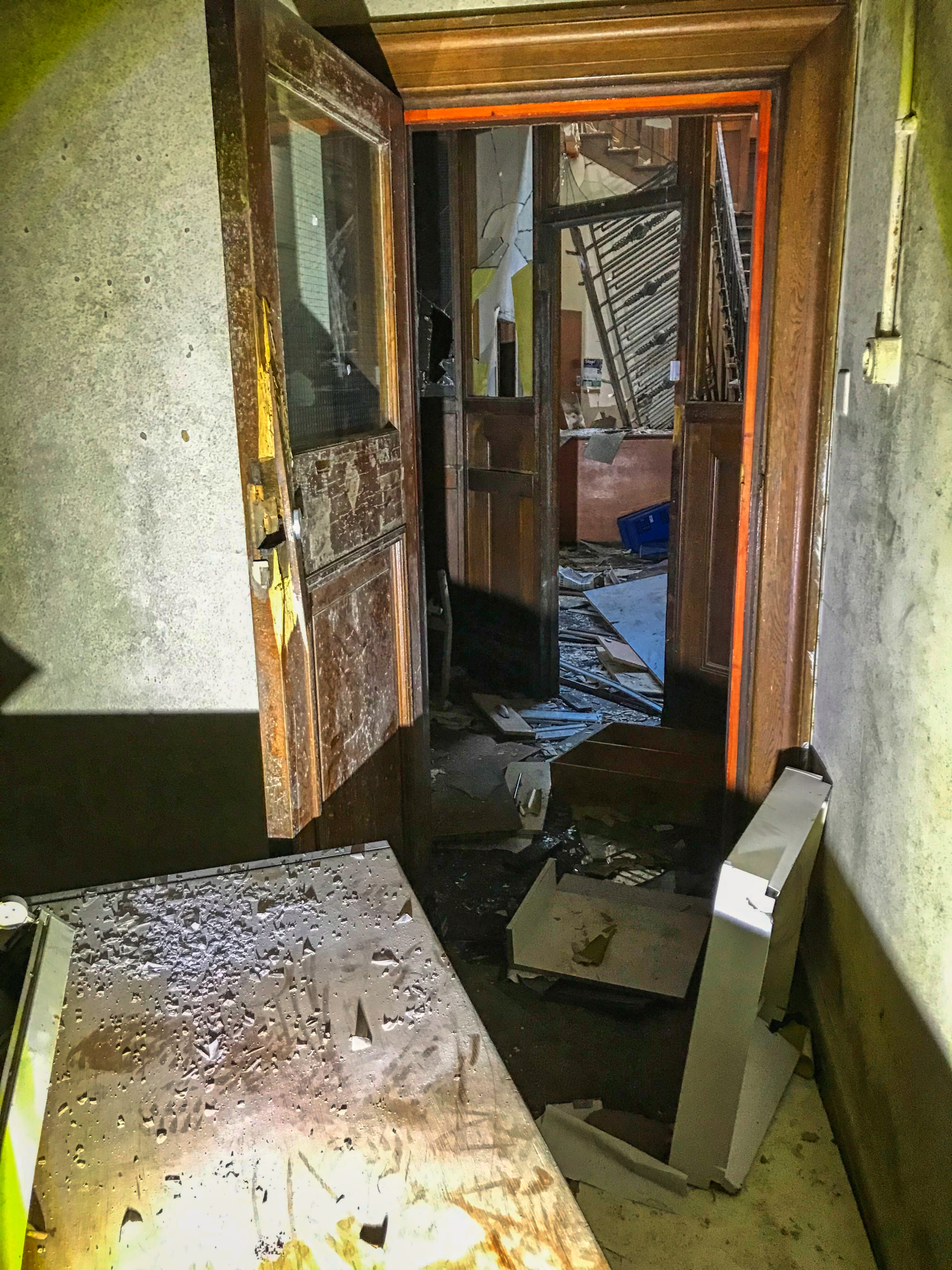 The problem with easy access is that every bastard has been here already. I have seen reports of the impressive staircase which was its last redeeming factor, but it's now less of one and more of a mess.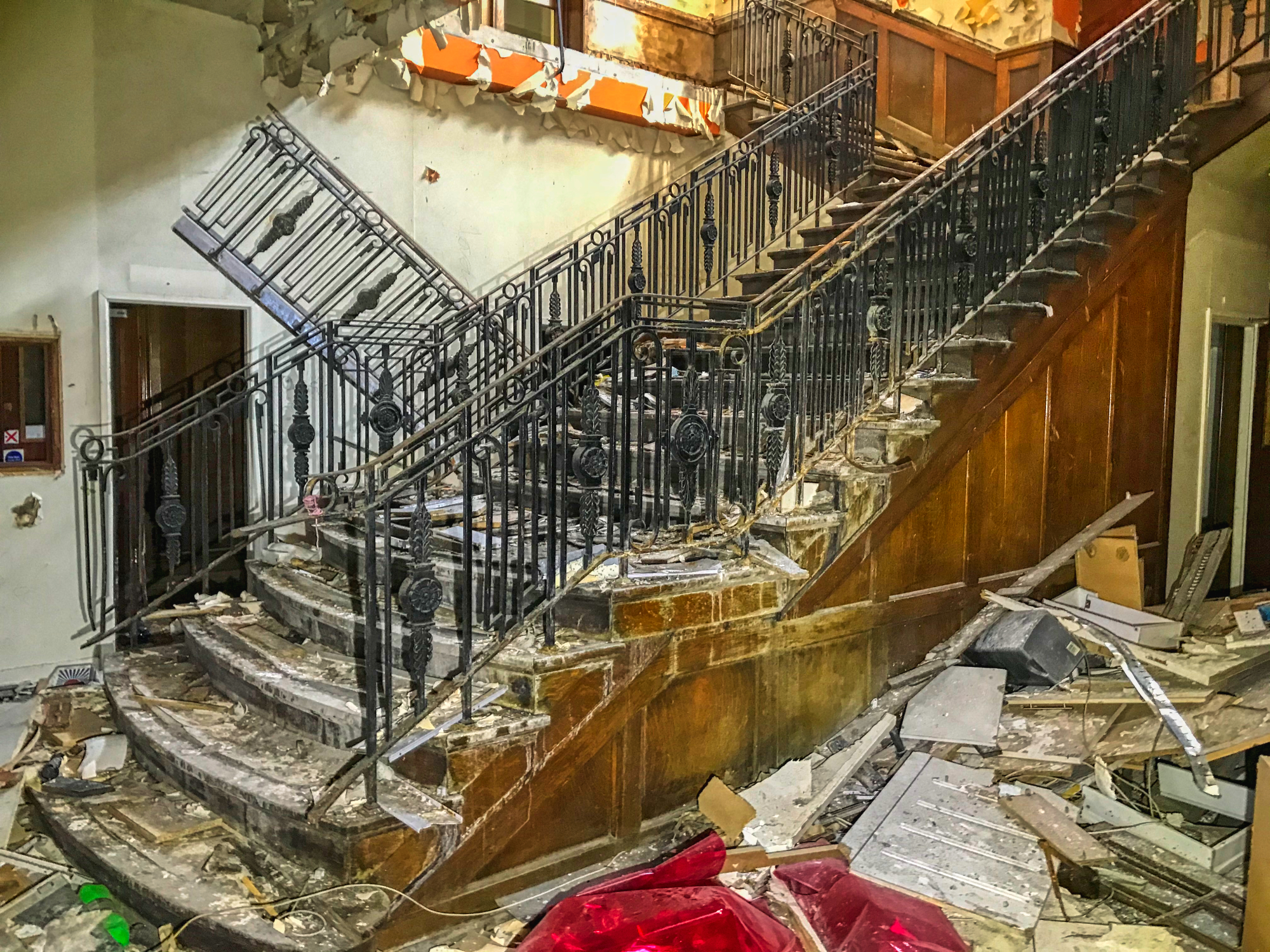 It didn't take long to find it and after bumping into another couple of explorers inside who @anidiotexplores started nattering with, I got on with looking about.
In this state of decay, it is still some spectacle. I can't get it across enough that seeing these images and being there are two different experiences.
Some of the things I see literally takes my breath away, as our eyes are far more wide-angled than my camera can take in.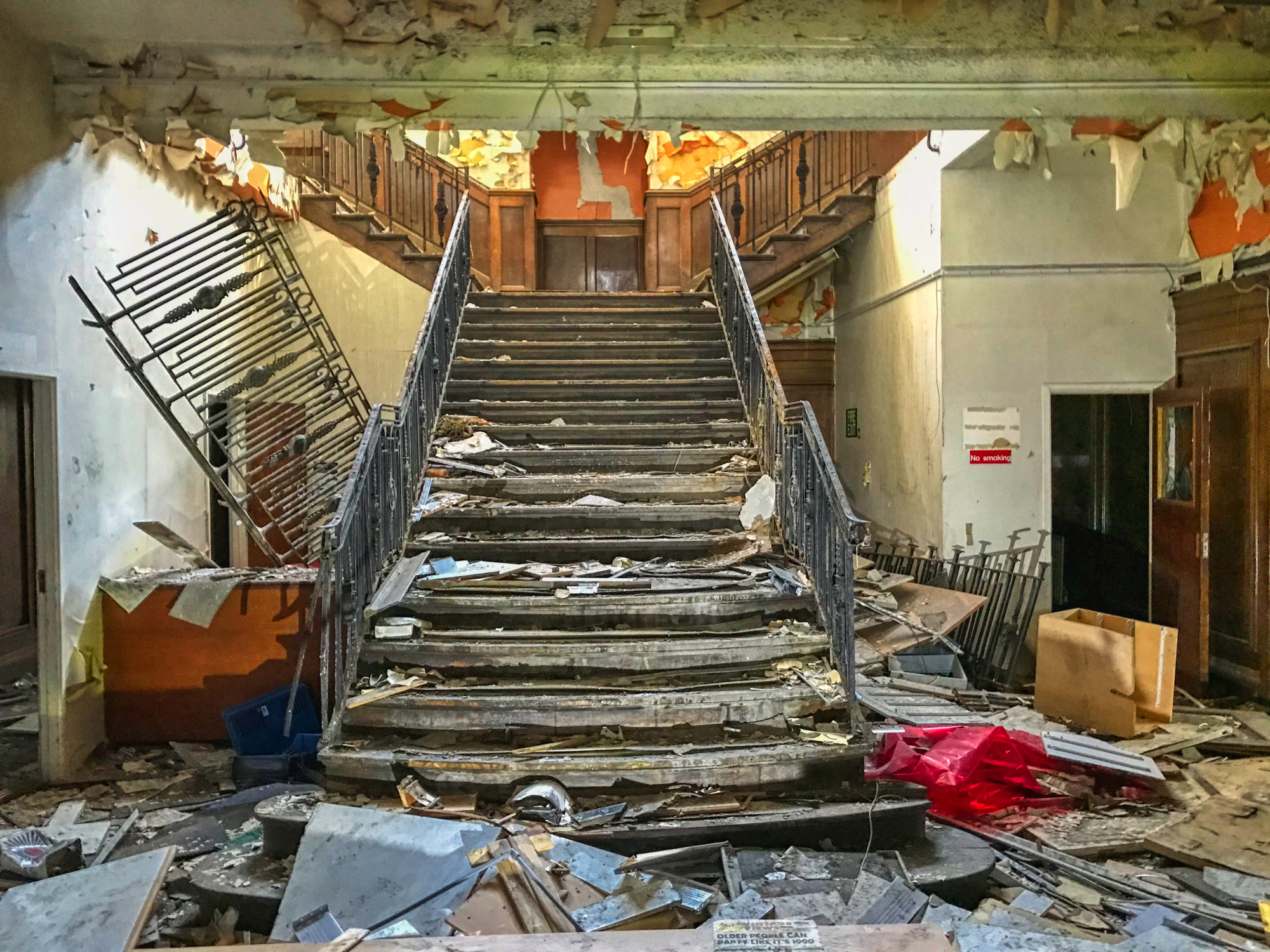 The dickheads had decided to pull away part of the upper railings which are now dangling haphazardly from the balcony.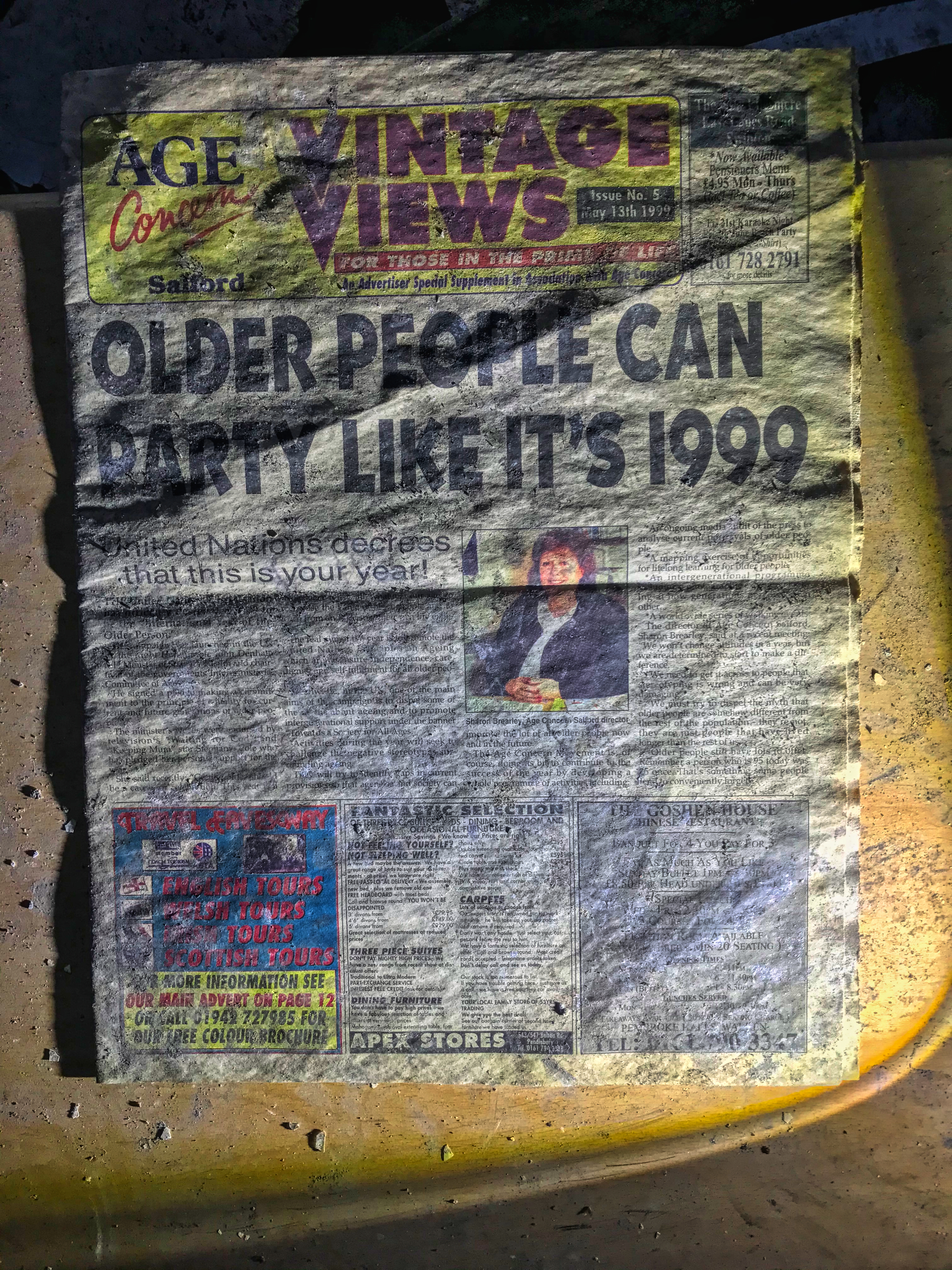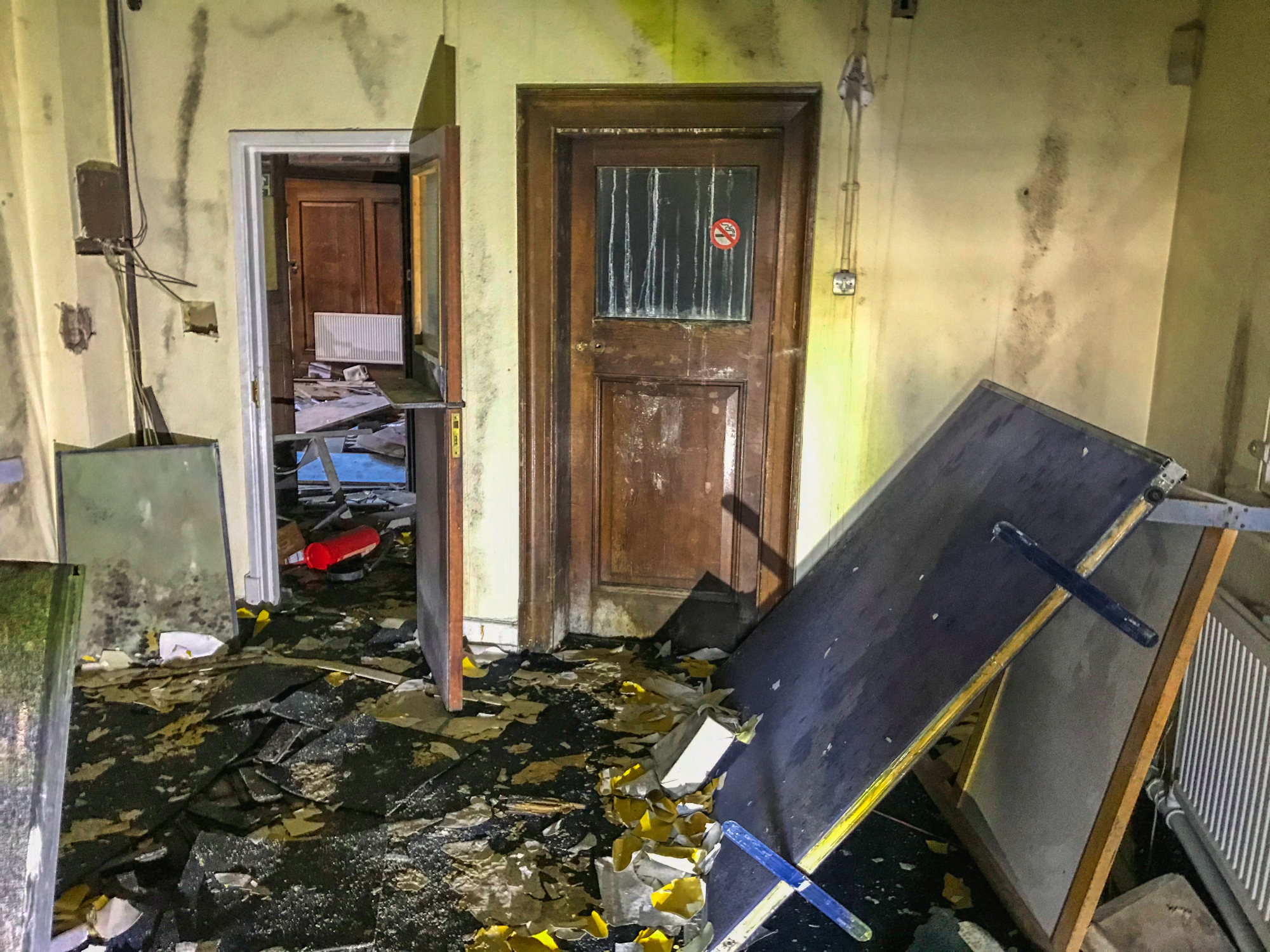 I searched the bottom floor in earnest looking for anything of interest, the place was quite stripped.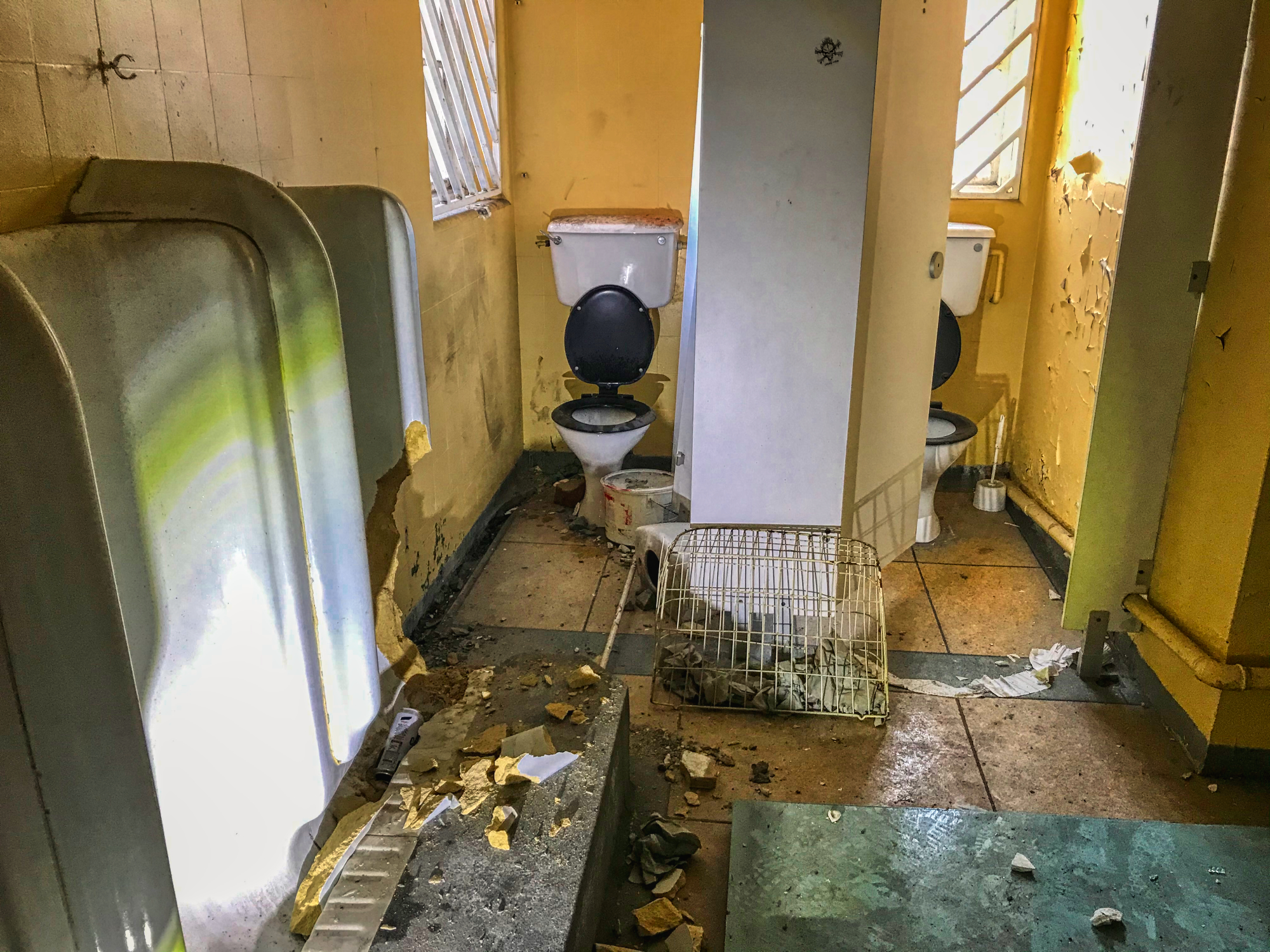 The bogs were in remarkably good condition, lids intact to boot. I failed to check the contents on this occasion; I hope you are not too disappointed in me.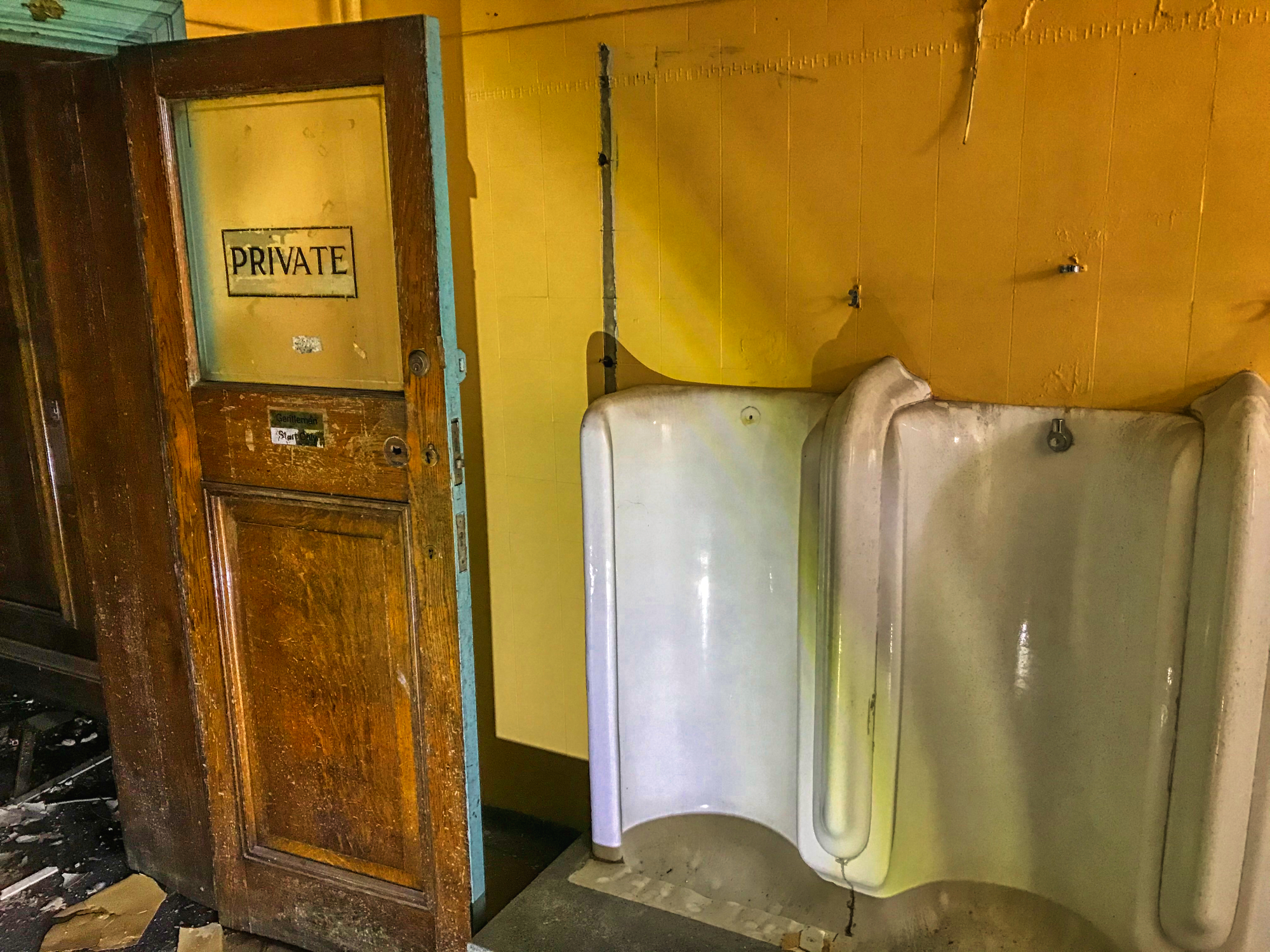 Why the Men's, has a private sign was confusing. Shouldn't it say 'Men's Bogs'?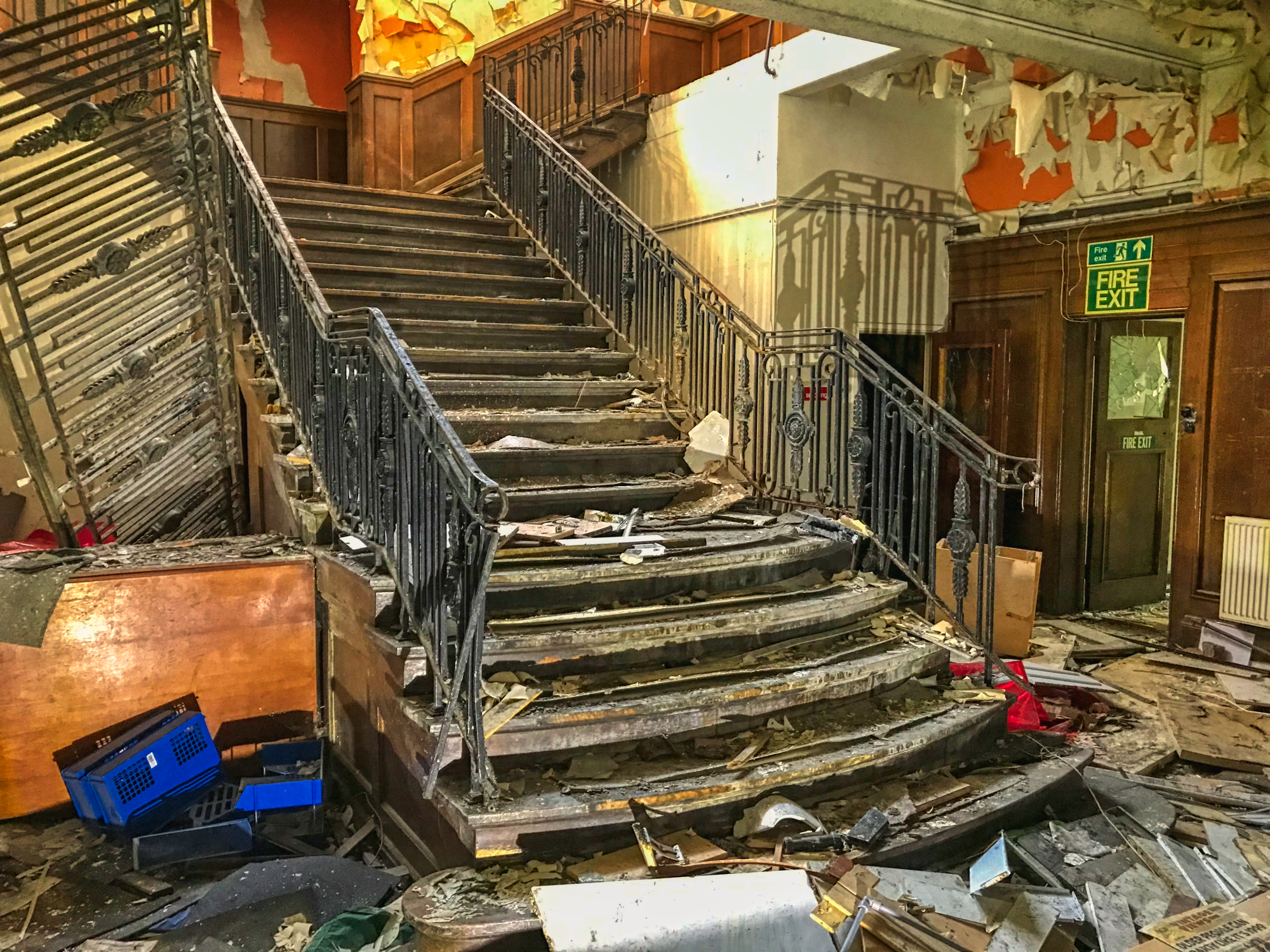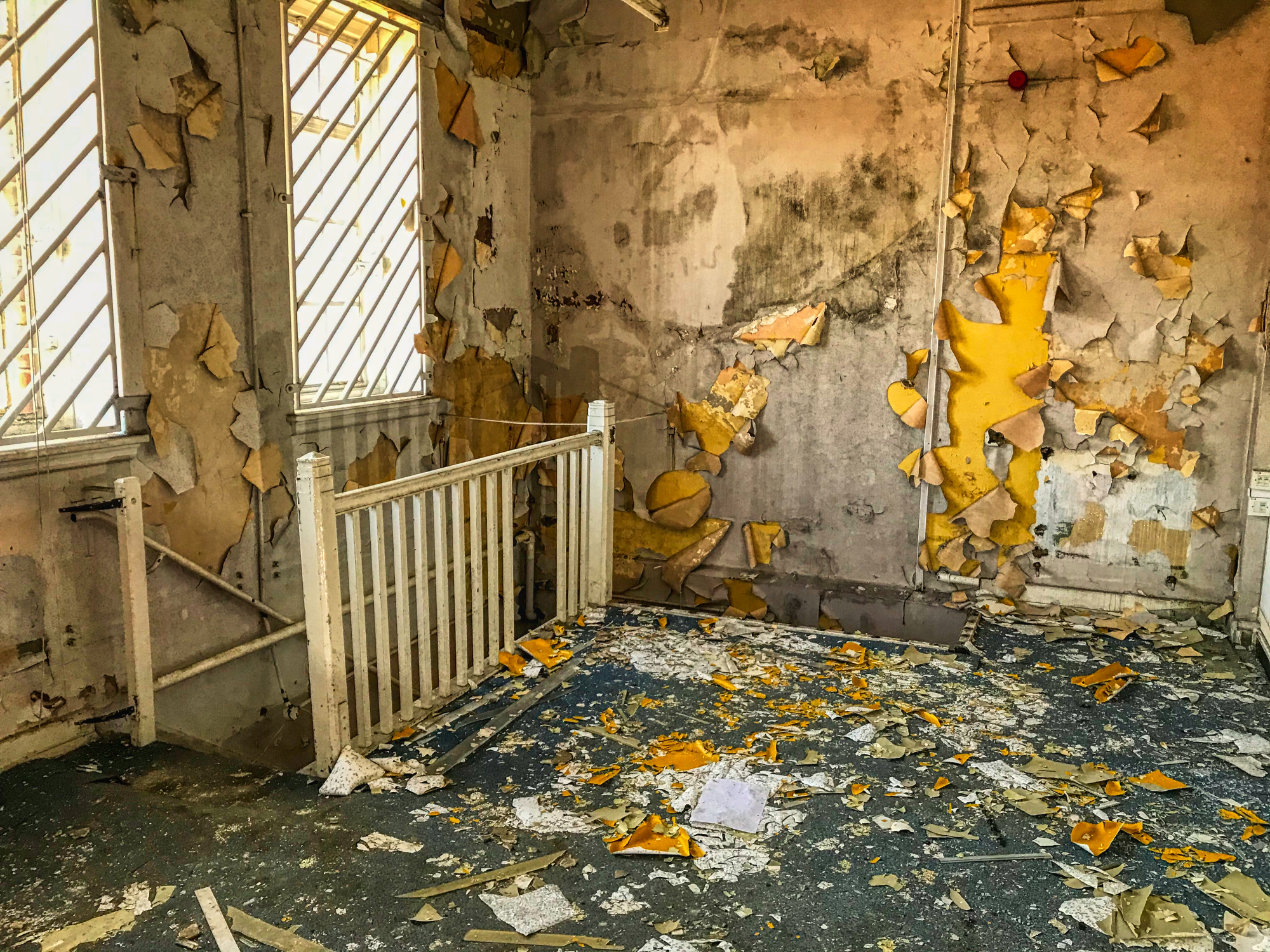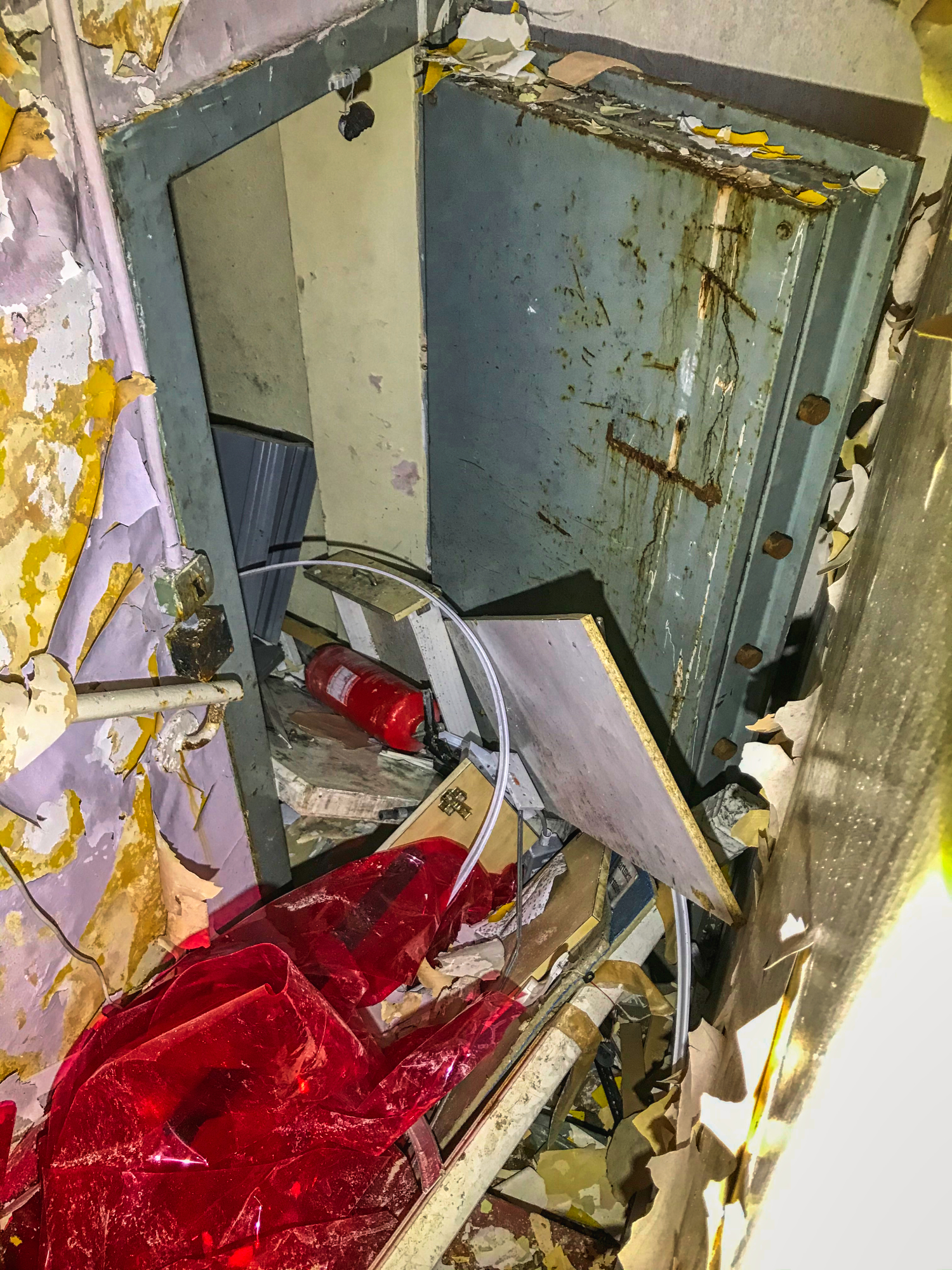 Down these steps was a large walk-in safe. I couldn't walk down due to the sheer amount of junk in the way.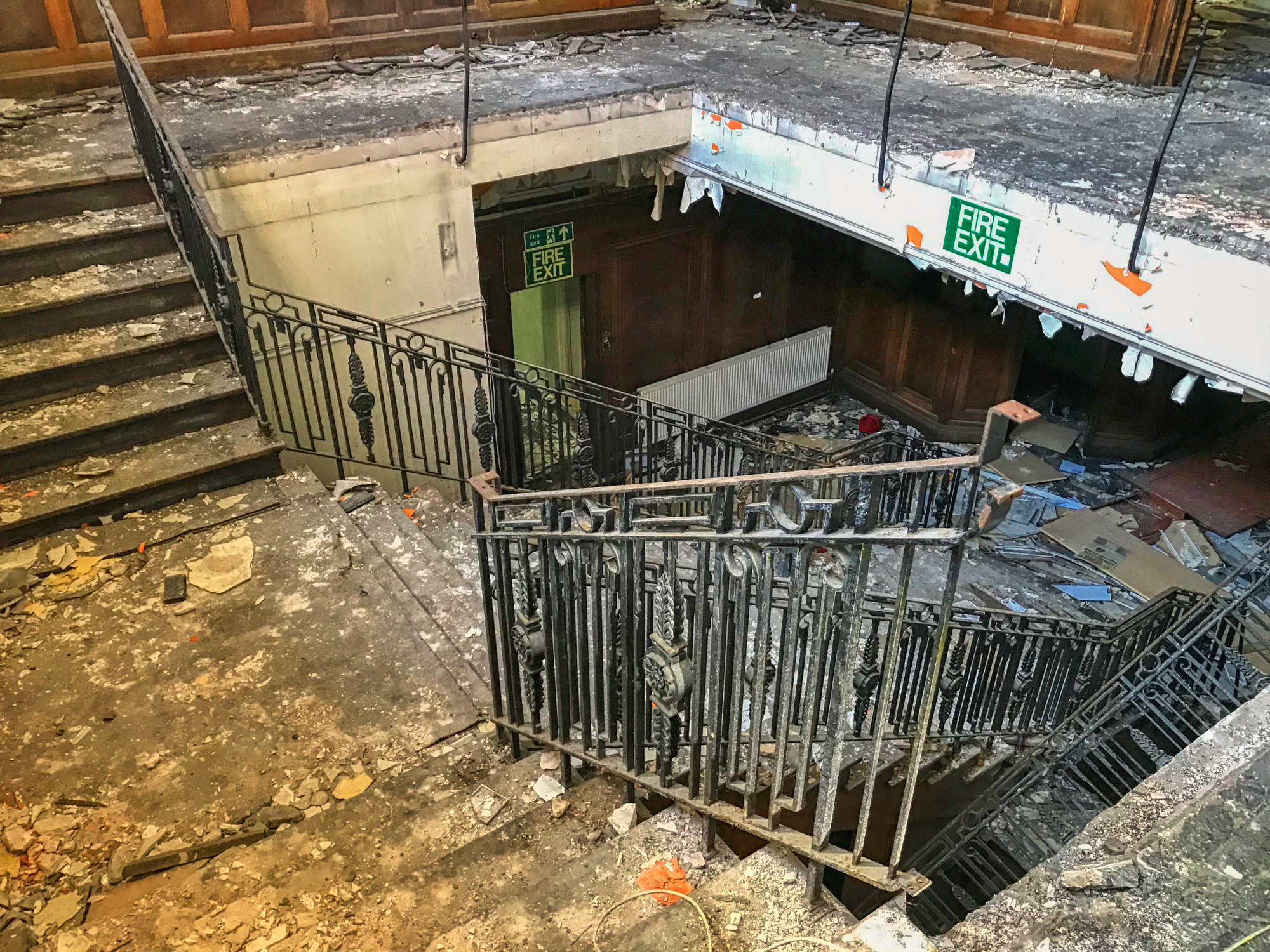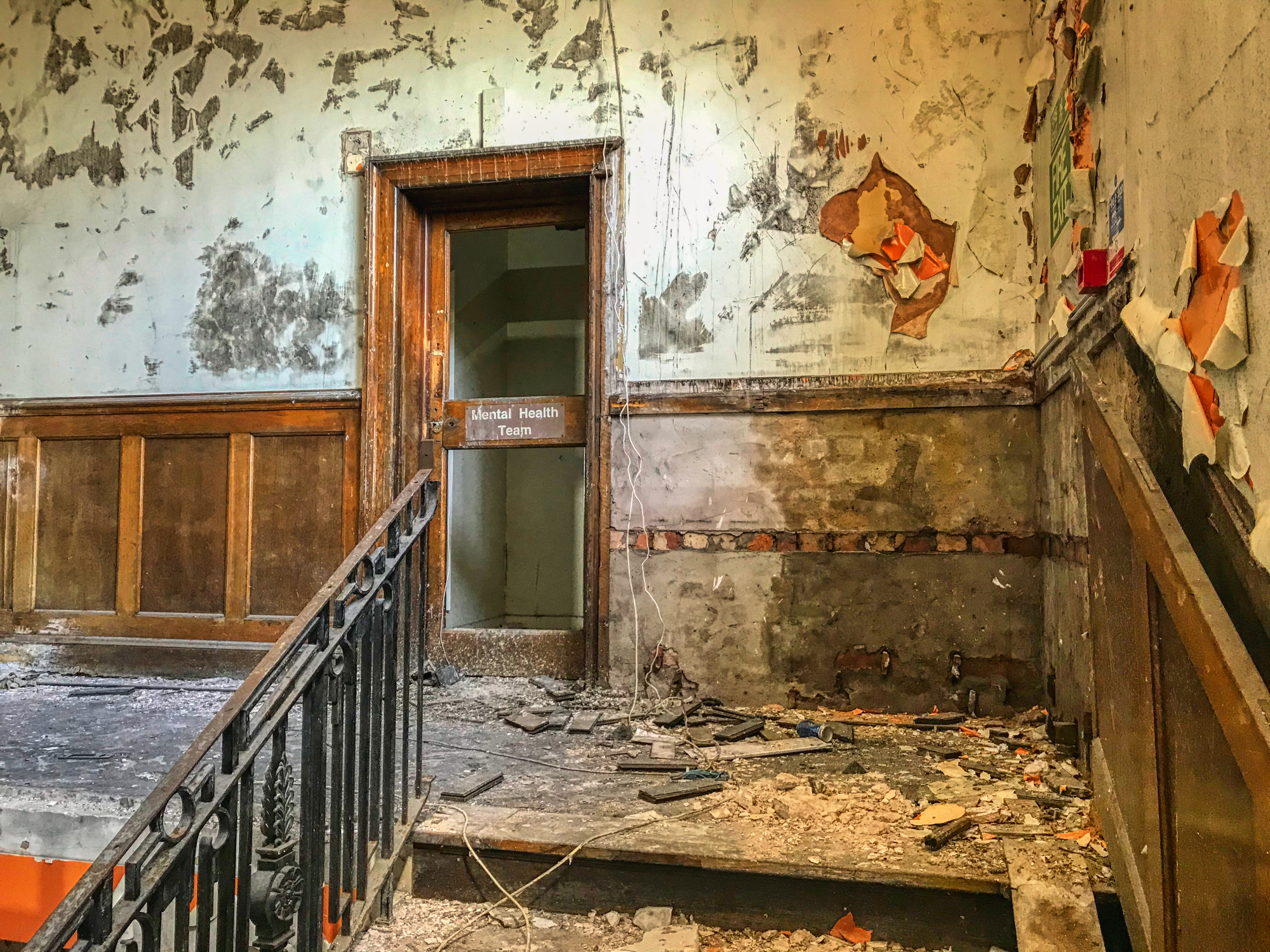 It is recommended that you don't use the banister when mounting the stairs in Pendleton House.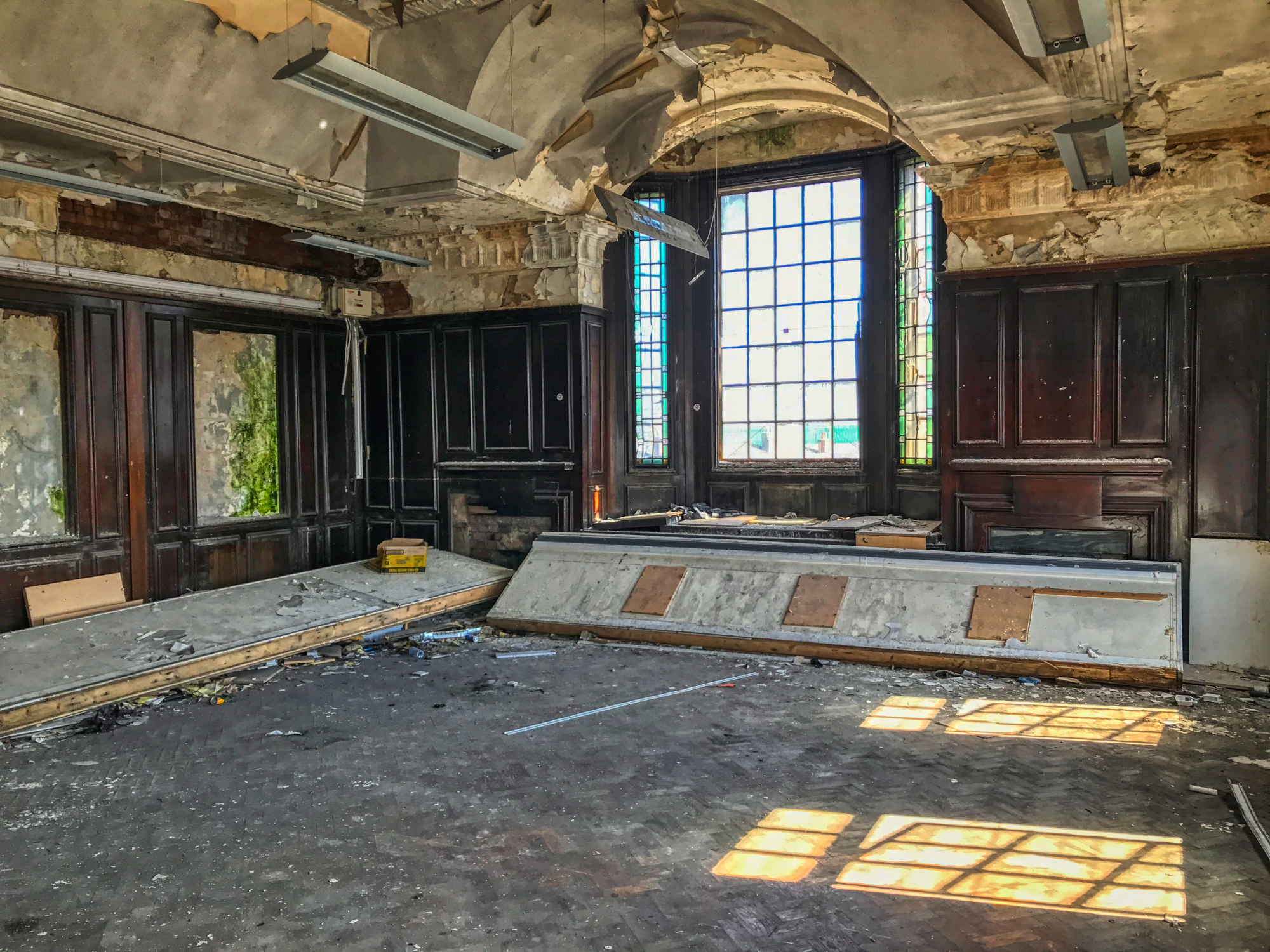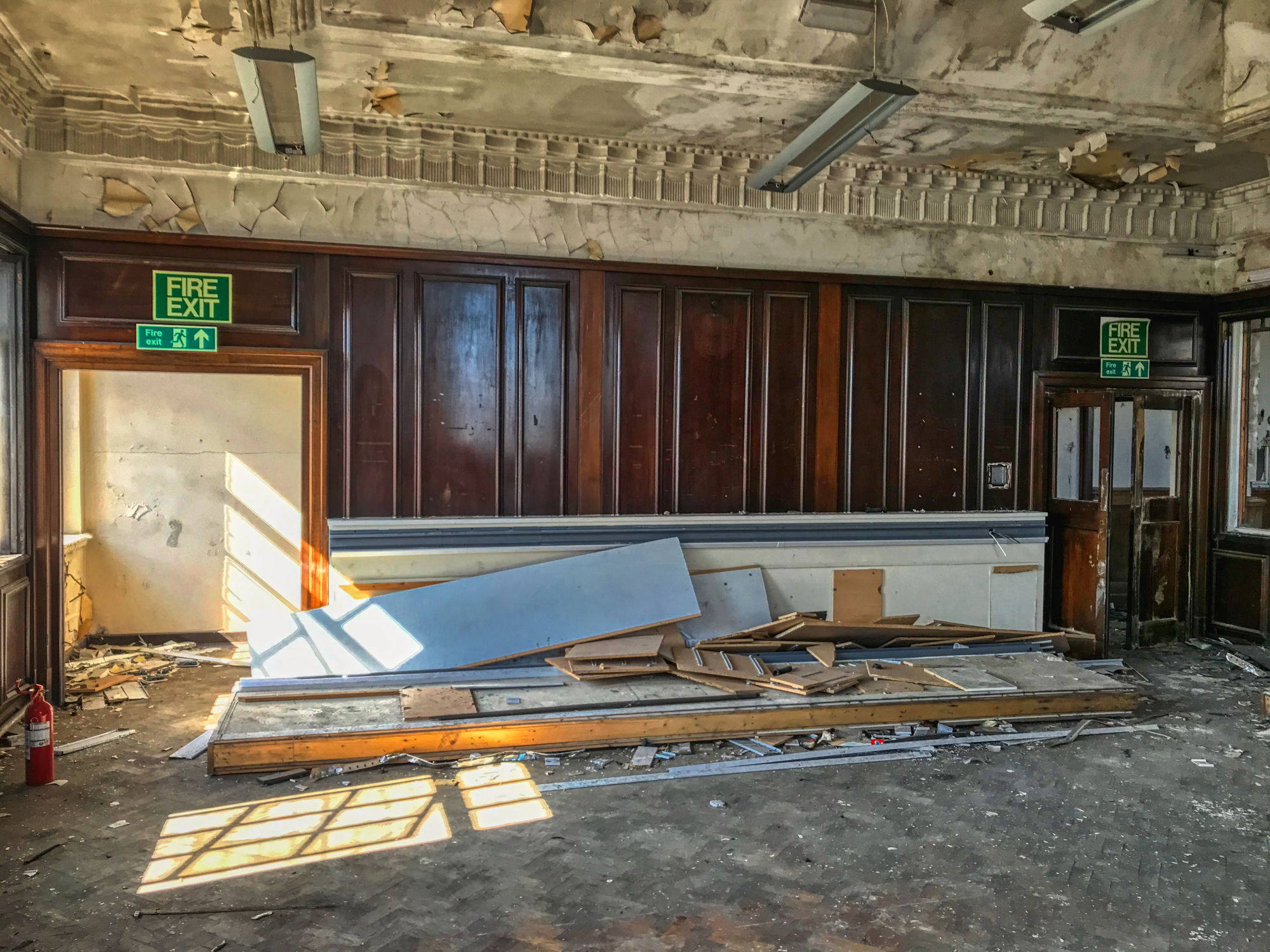 This slightly more elegant room I guess was where the court used to be. Some nice wooden panelling was left that has not yet been smashed.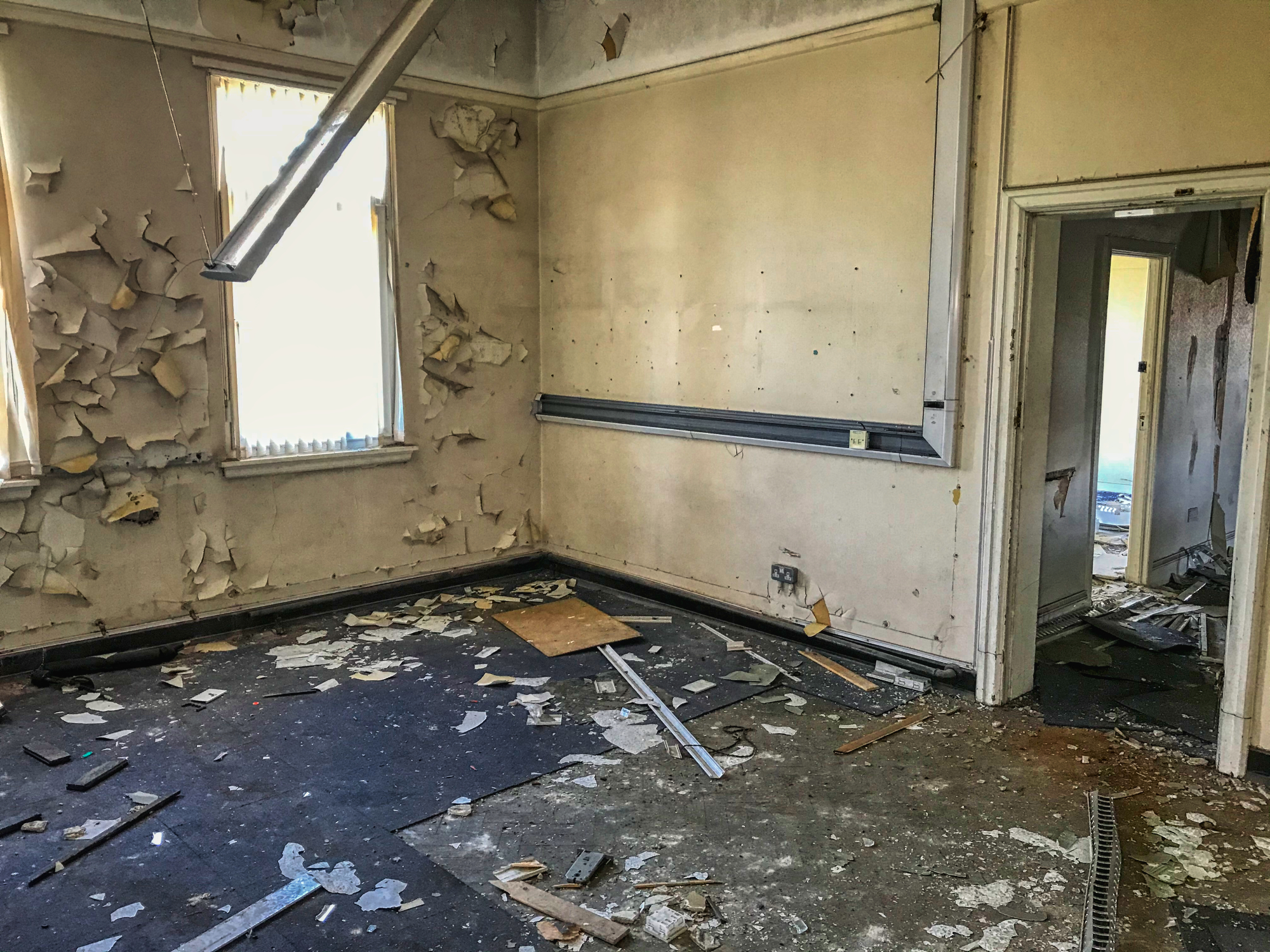 Otherwise, it was room after room of stark emptiness.
One should not get too close to the edge; there are no longer health and safety precautions in Pendleton House.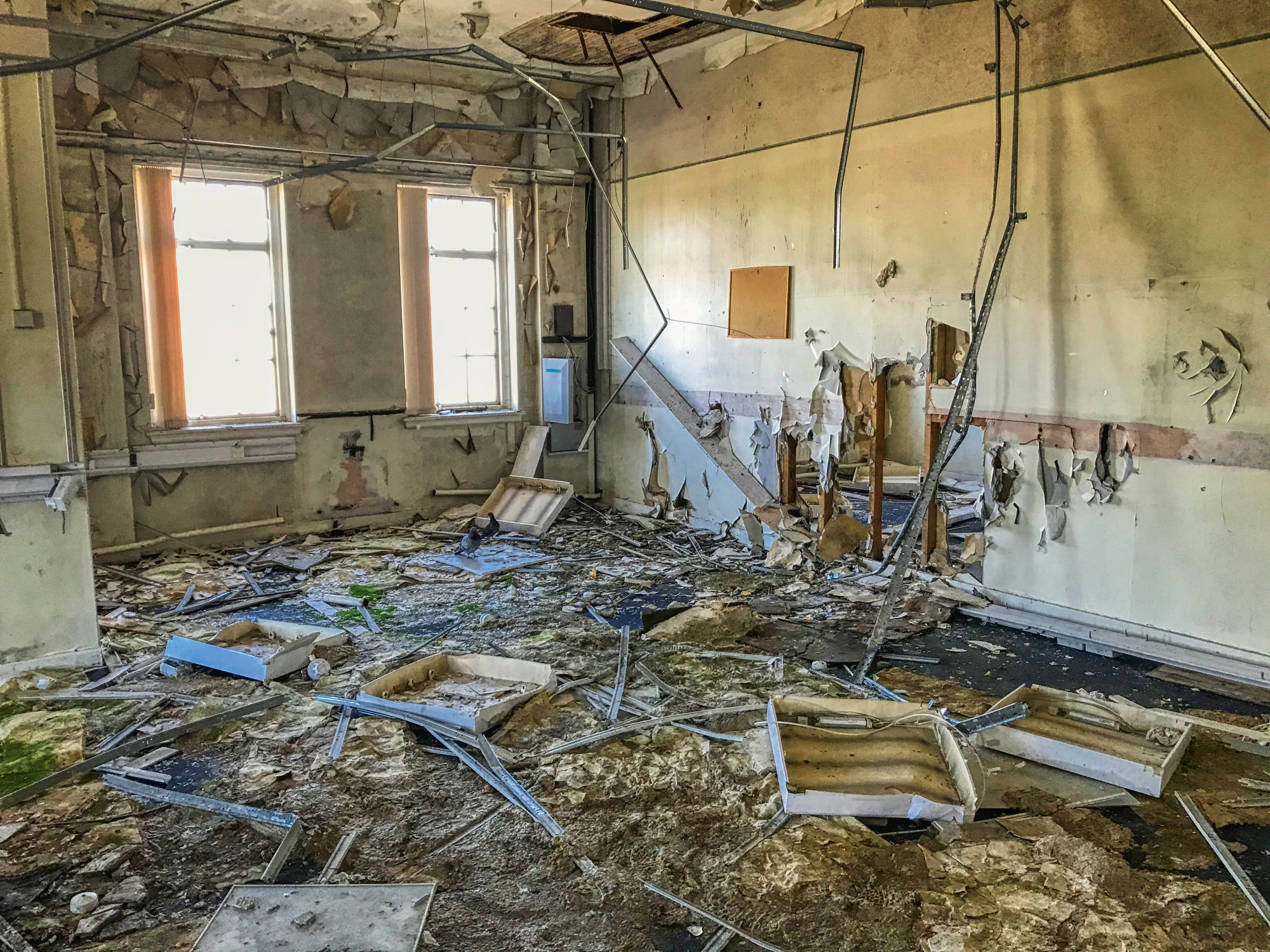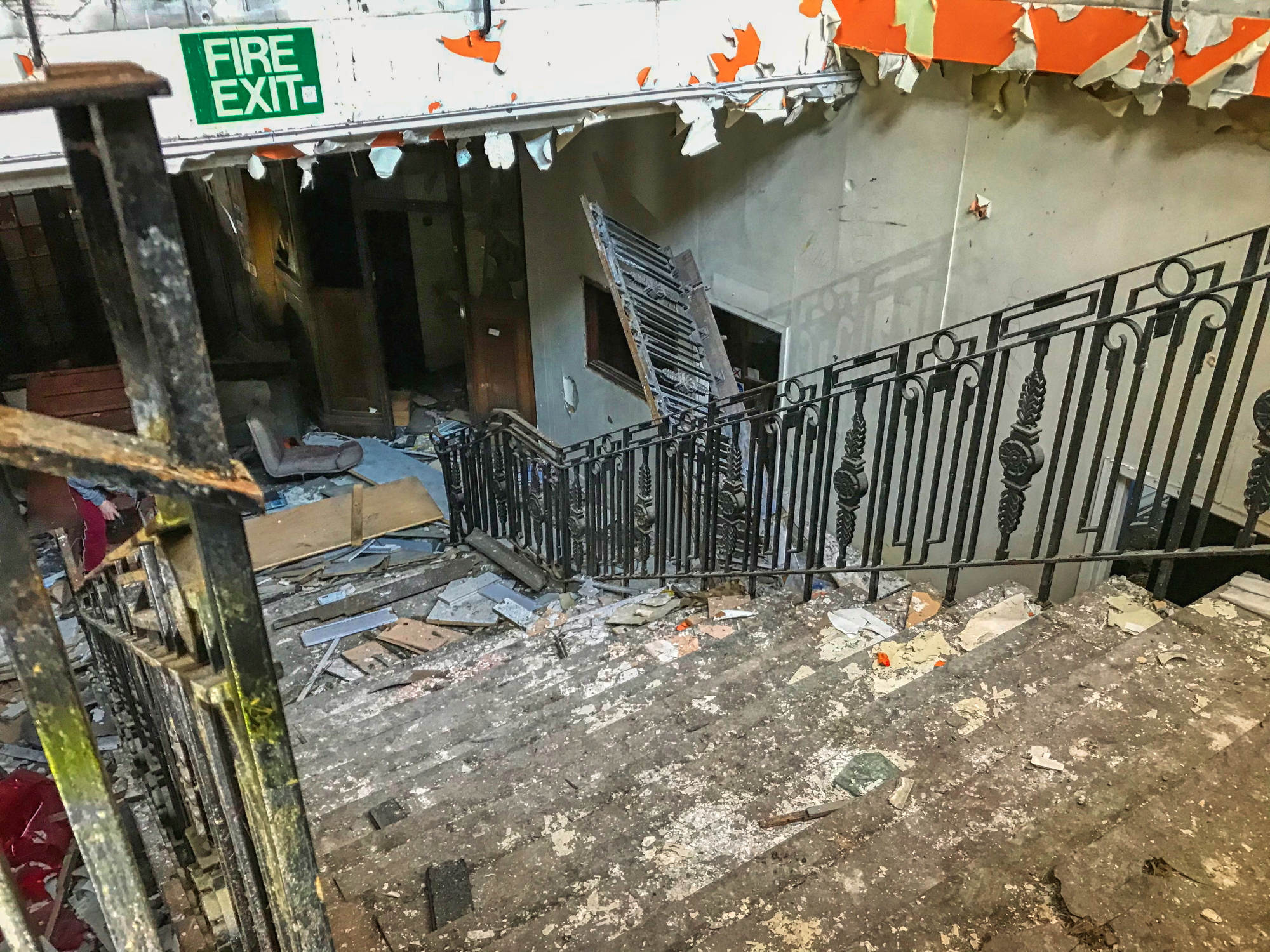 Although the paper looks like it's blood-splattered, I have not heard any rumours of stabbings within the building. Someone had been freaking out with the tin of Ant Killer.
A very well-used teapot complete with dinks. We English love our tea.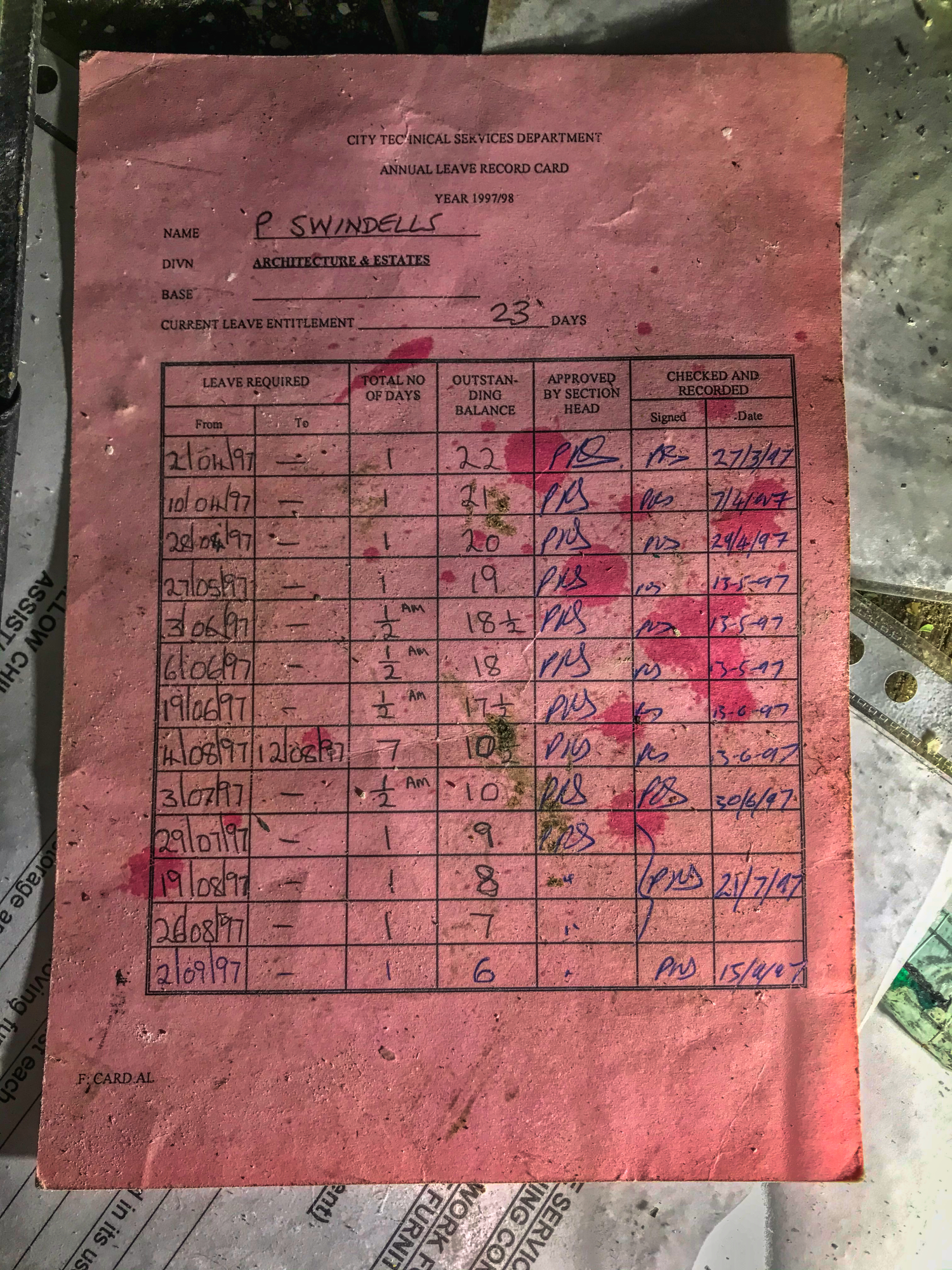 P. Swindells had 23 days annual leave. That was quite normal in the late nineties. Now, permanent employees have around 30-35 days a year.
Filling out a paper form is quite dated, we did have computers, Excel, and IT in 1997.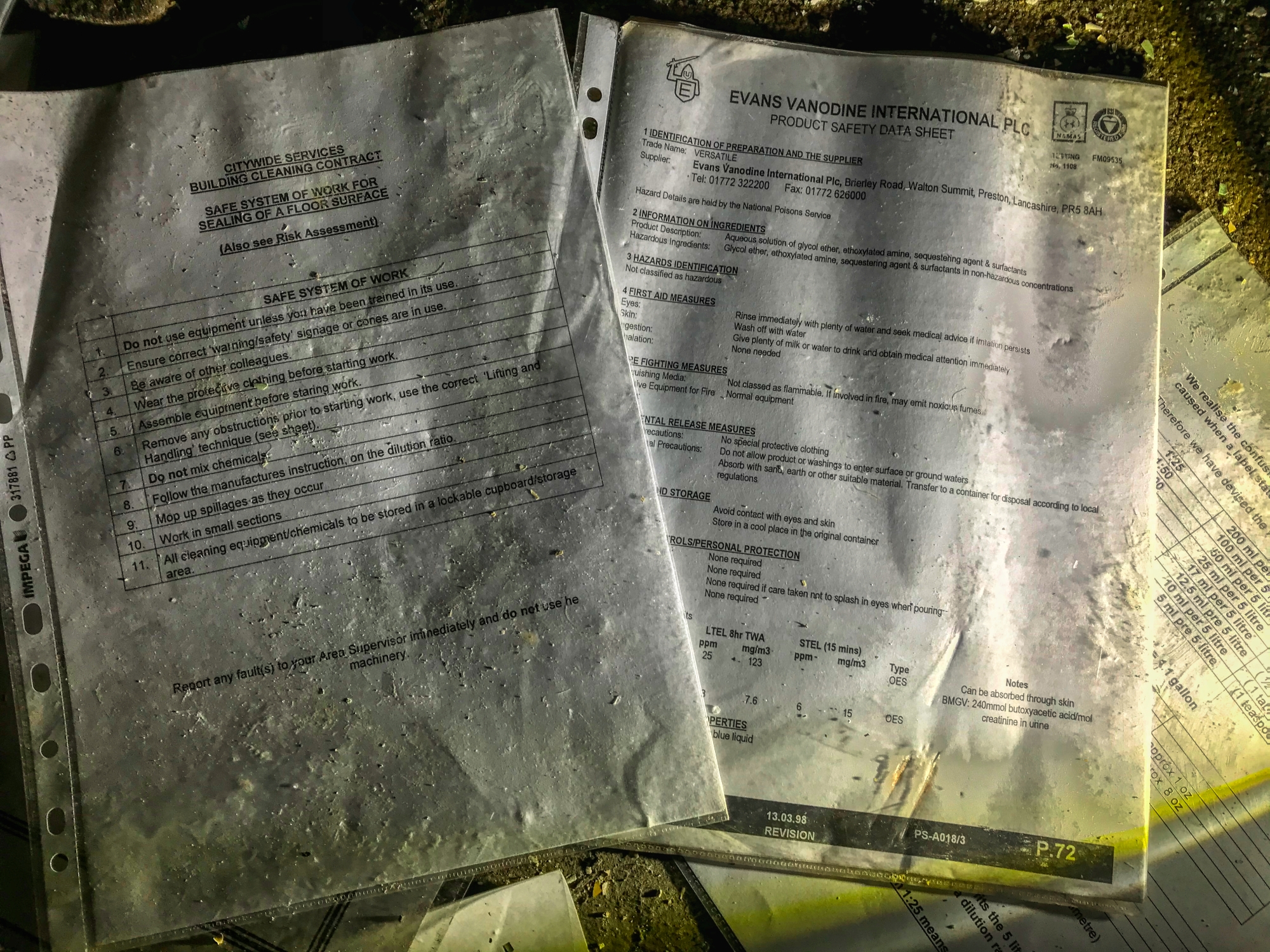 A long time ago, there was some form of cleaning. Today's picture is what happens when you fail to pay them.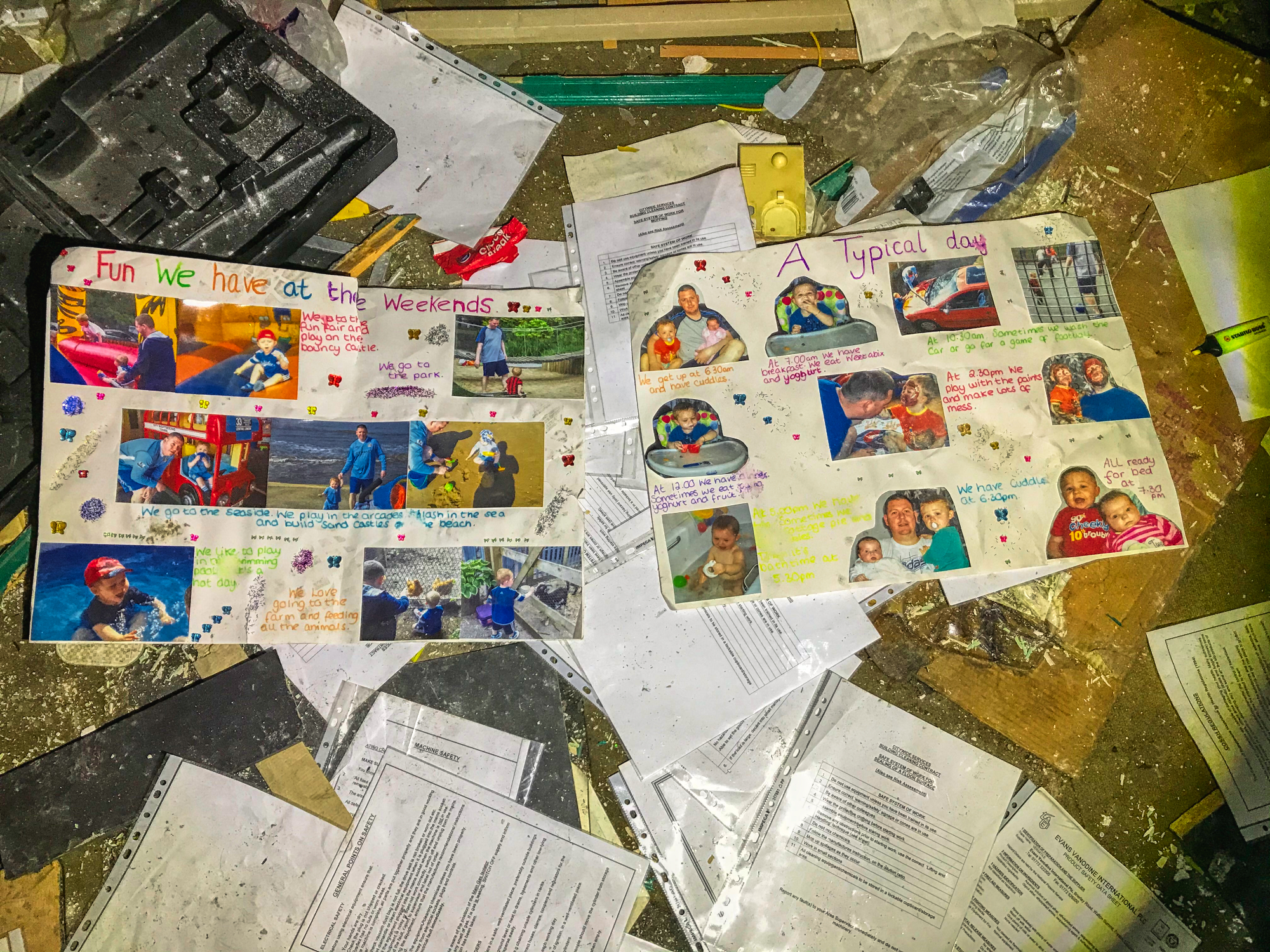 The few items of the past left behind in Pendleton House could have been the memories of past employees and their families.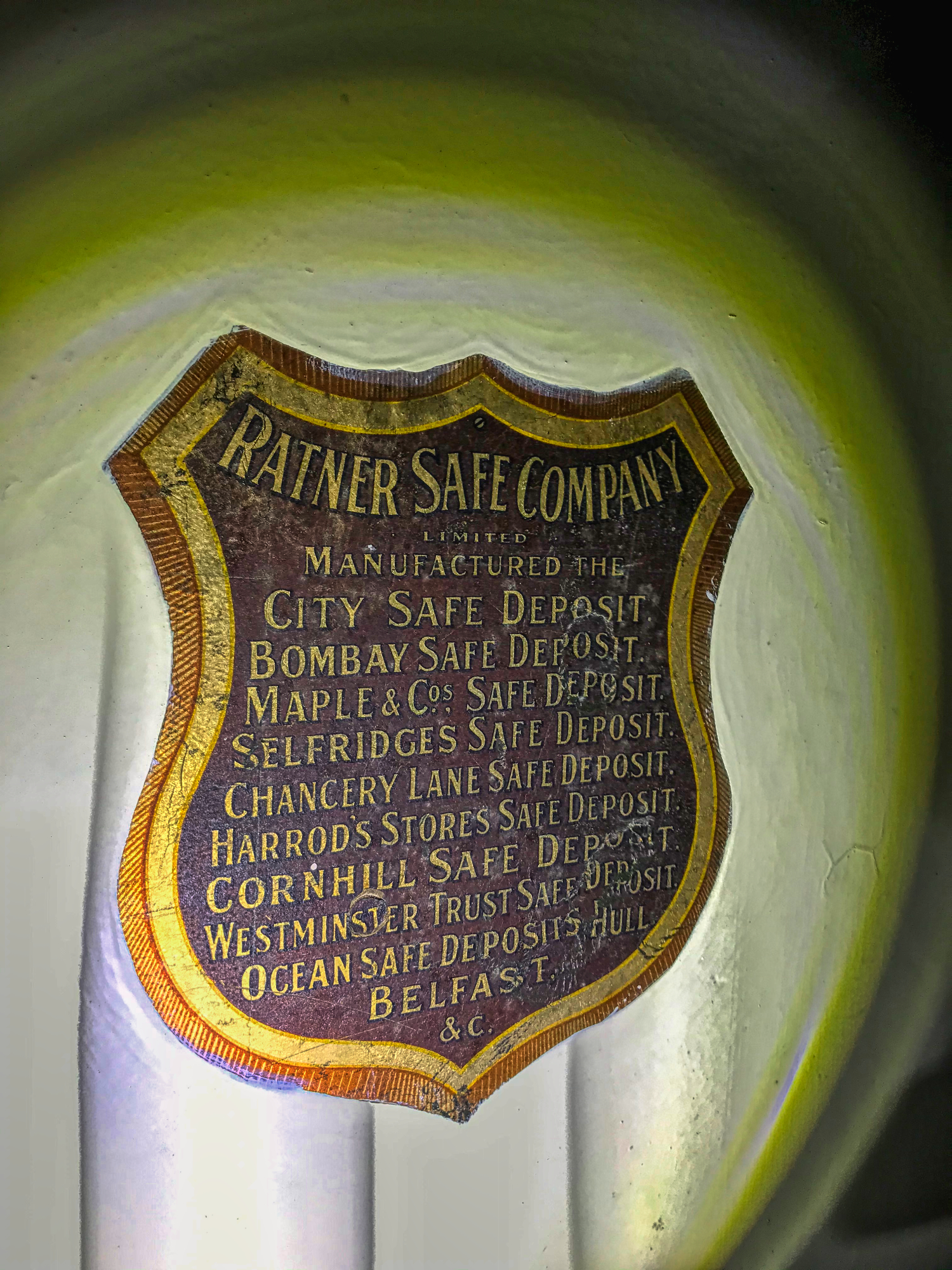 Ratners Safe Company has made a few others during their lifetime, some quite famous.
Suffice to say, the staff entrance was not available to us, and we needed to use a 'different entrance'.
The building does not appear to be Grade listed and I can see it coming down in the next few decades when the local councillors get around to discussing the demolition again. I can picture the conversation.
'Pendleton House... again? Oh… surely we can do that tomorrow, another cup of tea Derek, how about a nice slice of cake Marge?''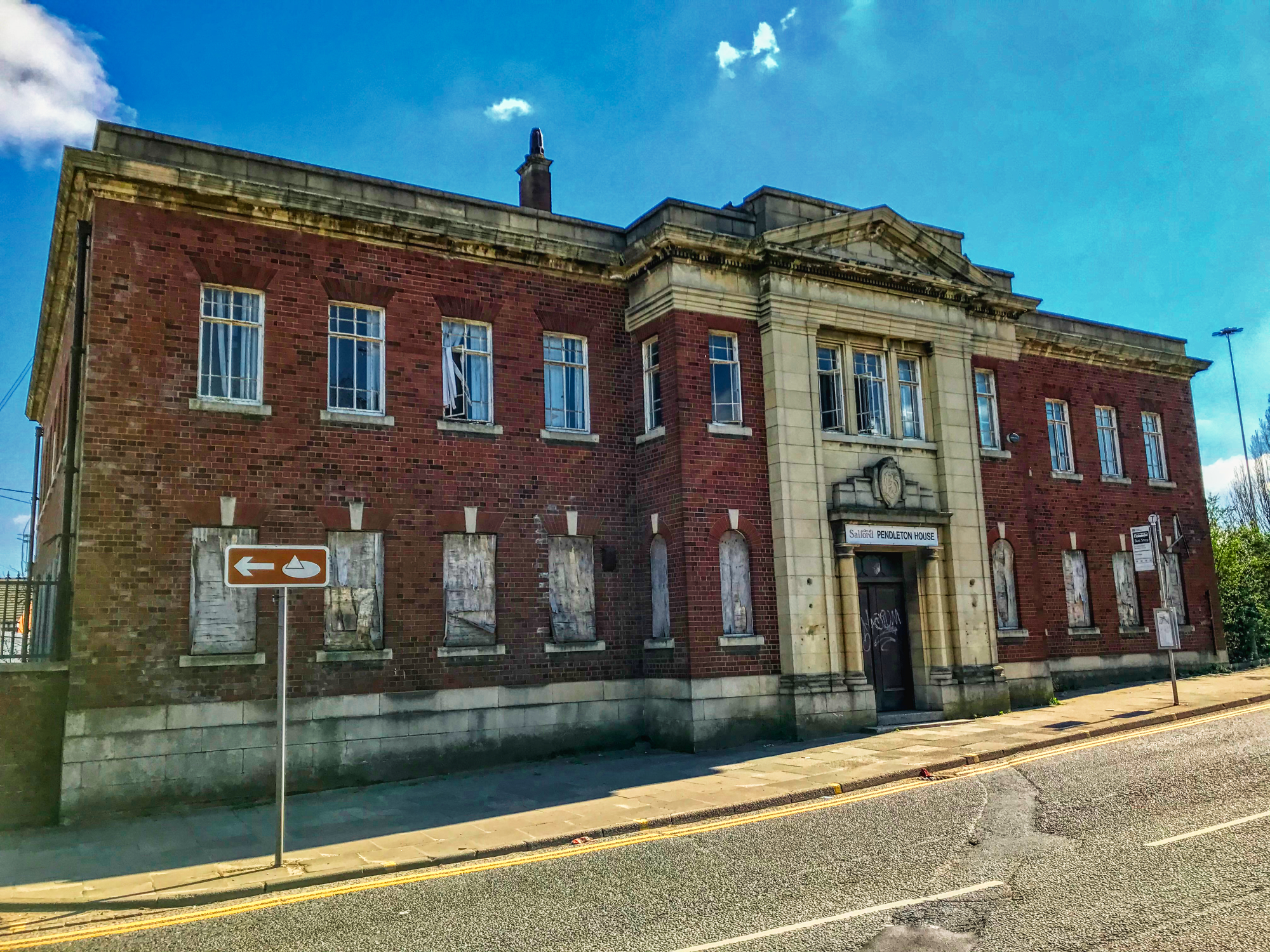 Do you like posting your Urbex content and photography for FREE on Facebook and YouTube? I like to get some form of reward for my work and every time I create I do just that. Take a look at The Urbex Community on HIVE.
If you want to keep creating for FREE then ignore what you are reading. If you want to be like me and gain something other than BUGGER ALL for your work then click here and learn about posting on the HIVE blockchain.

Earn currency while you play brewing virtual beer with CryptoBrewMaster
Earn currency while you play and become a global Rock Star with Rising Star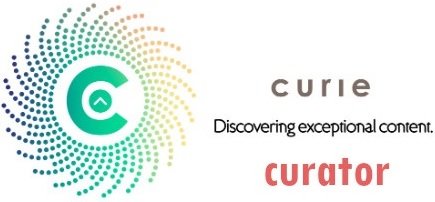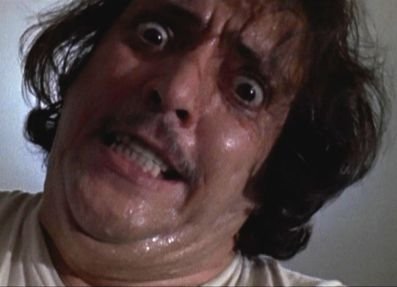 If you found this article so invigorating that you are now a positively googly-eyed, drooling lunatic with dripping saliva or even if you liked it just a bit, then please upvote, comment, rehive, engage me or all of these things.
---
---