Tales of the Urban Explorer: Newsome Mills
"There's not much left besides the tower", suggested @anidiotexplores, following up with "and the staircase has been ripped out".
He was talking about Newsome Mills, or what was left of this Victorian mill that has been subject of repeated arson attacks over the last few years (so what's new!).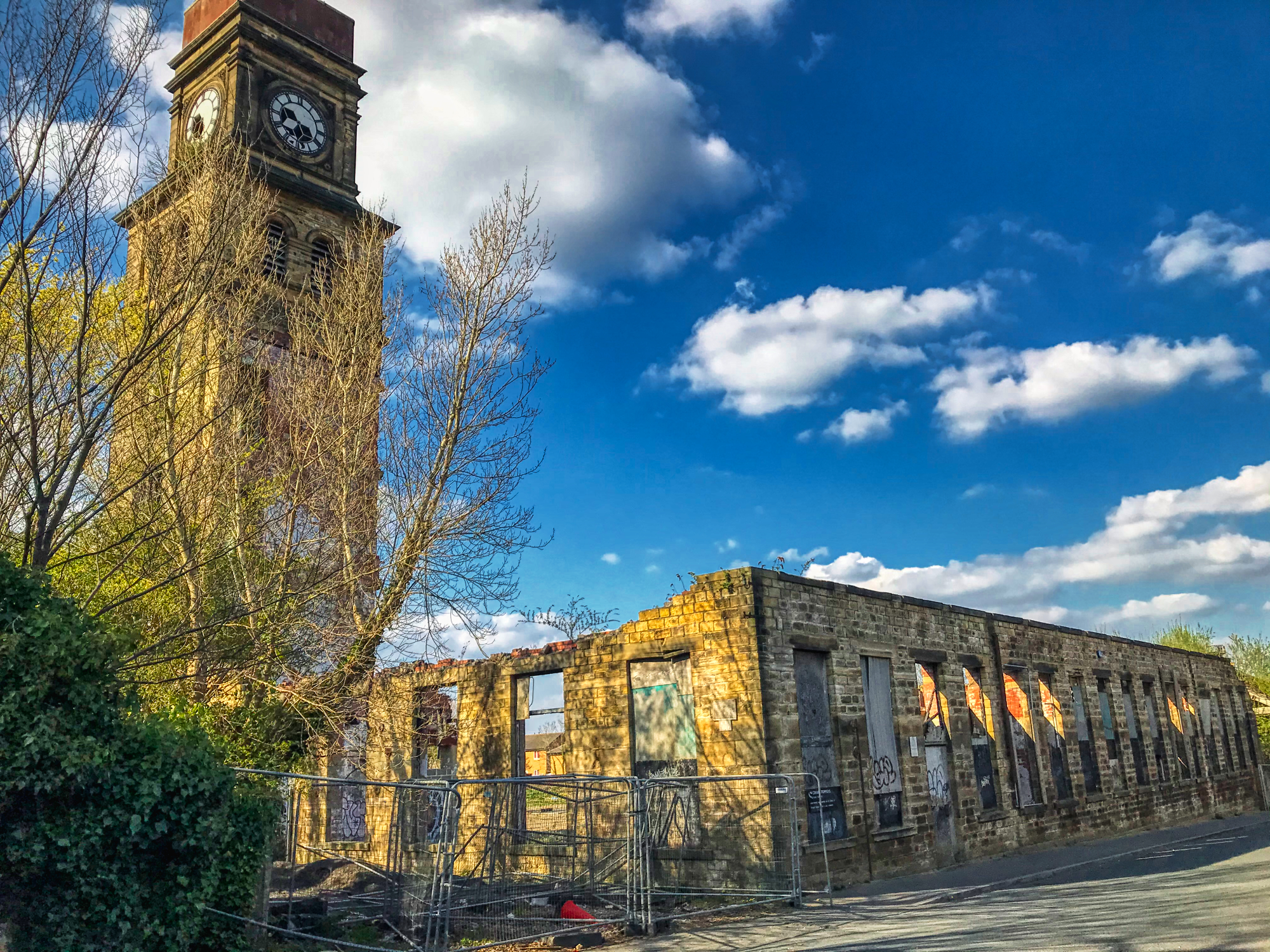 It all sounded quite crap but as we were passing by I figured it was worth a look.
I am reading the property is Grade-listed so why all the talks of ripping it down for new housing? In the past, I have seen buildings illegally destroyed but they have generally been off the beaten track.
They would not get away with demolishing that tower, it is far too iconic.
Standing beyond the gates of Newsome Mills, I looked at what was left. The tower was inside the walls, tall, thick, boarded and great for keeping people out.
Anti-climbing fencing was in place, but once again not quite well enough. We were on the other side in seconds and heard noises from within.
Kids…, I don't like kids in derps as they are usually destroying them.
Sure enough, I could hear wails and whoops of delight followed by something being smashed to pieces.
This is when it comes in handy being partnered. Alone I would have walked away.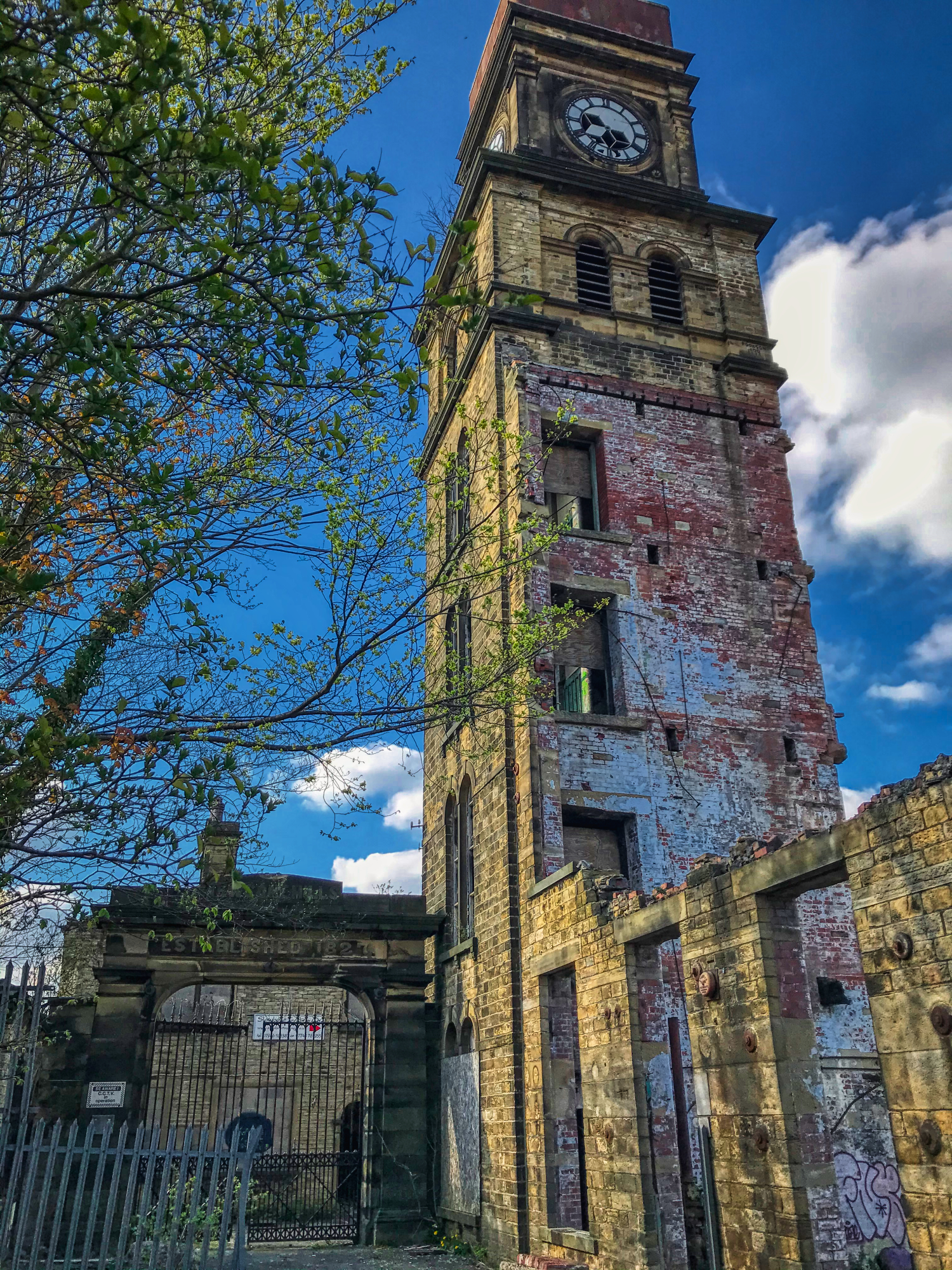 We poked our heads around the corner and spotted around four or five young teenagers, a couple of them being girls.
They froze for a moment but as we appeared nonchalant to their destruction it didn't last.
"What are you doing?", one dared to yell over.
Cheeky shit..., you think you own the fucking place?
"Urban Explorers, photography", yelled back @anidiotexplores with an exaggerated pose of taking a photograph for good measure.
It appeared to work and satisfied they went back to their business of mindlessly smashing items in the old courtyard.
…'it's like we need a fucking license, entrance fee or to reveal the magic word for admission'…
Passing under the old archway I looked at the carved etching in the stonework. 'Newsome Mills' it said to me.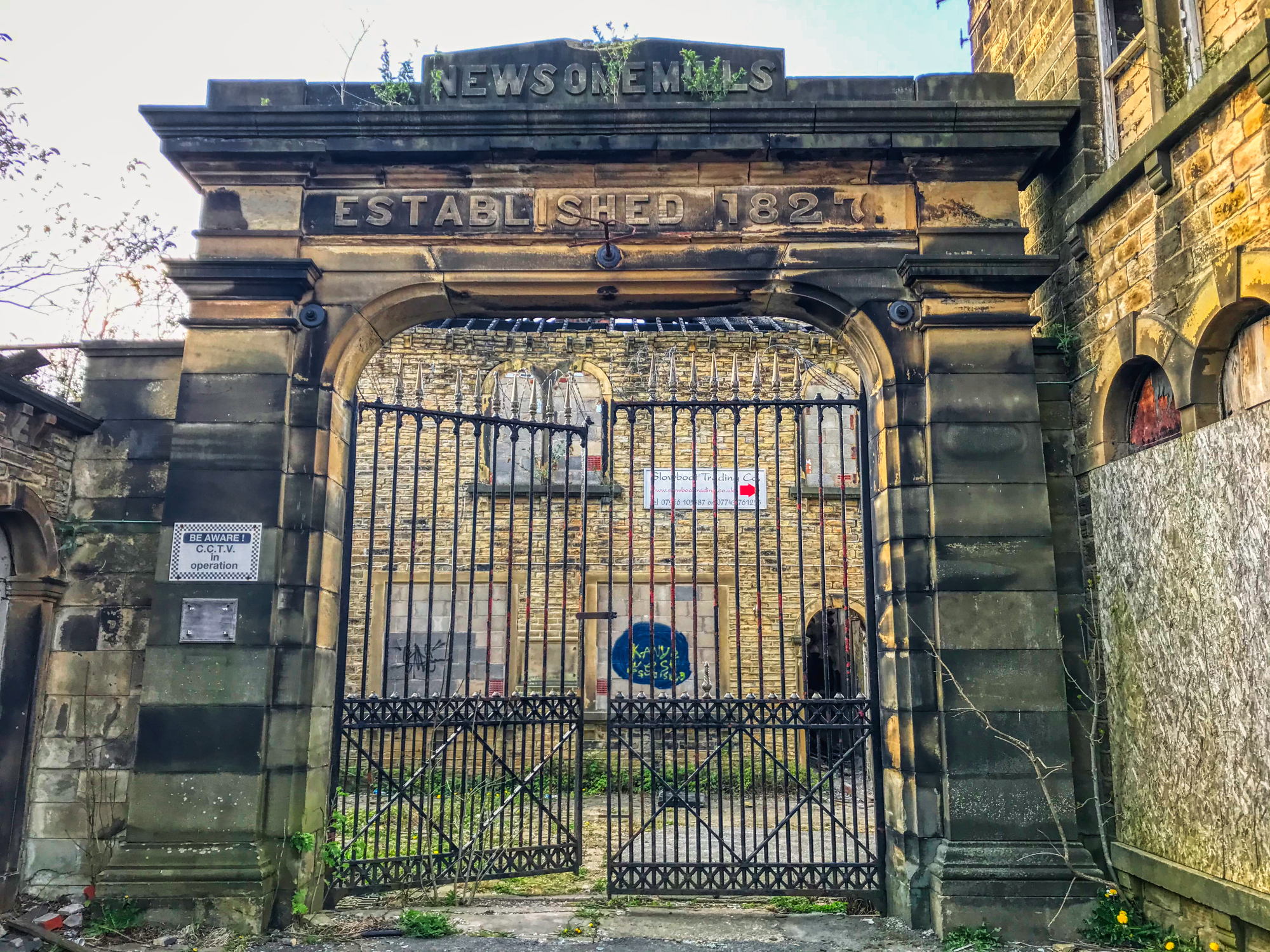 1827 is early for the industrial revolution. This was built before Victoria was queen.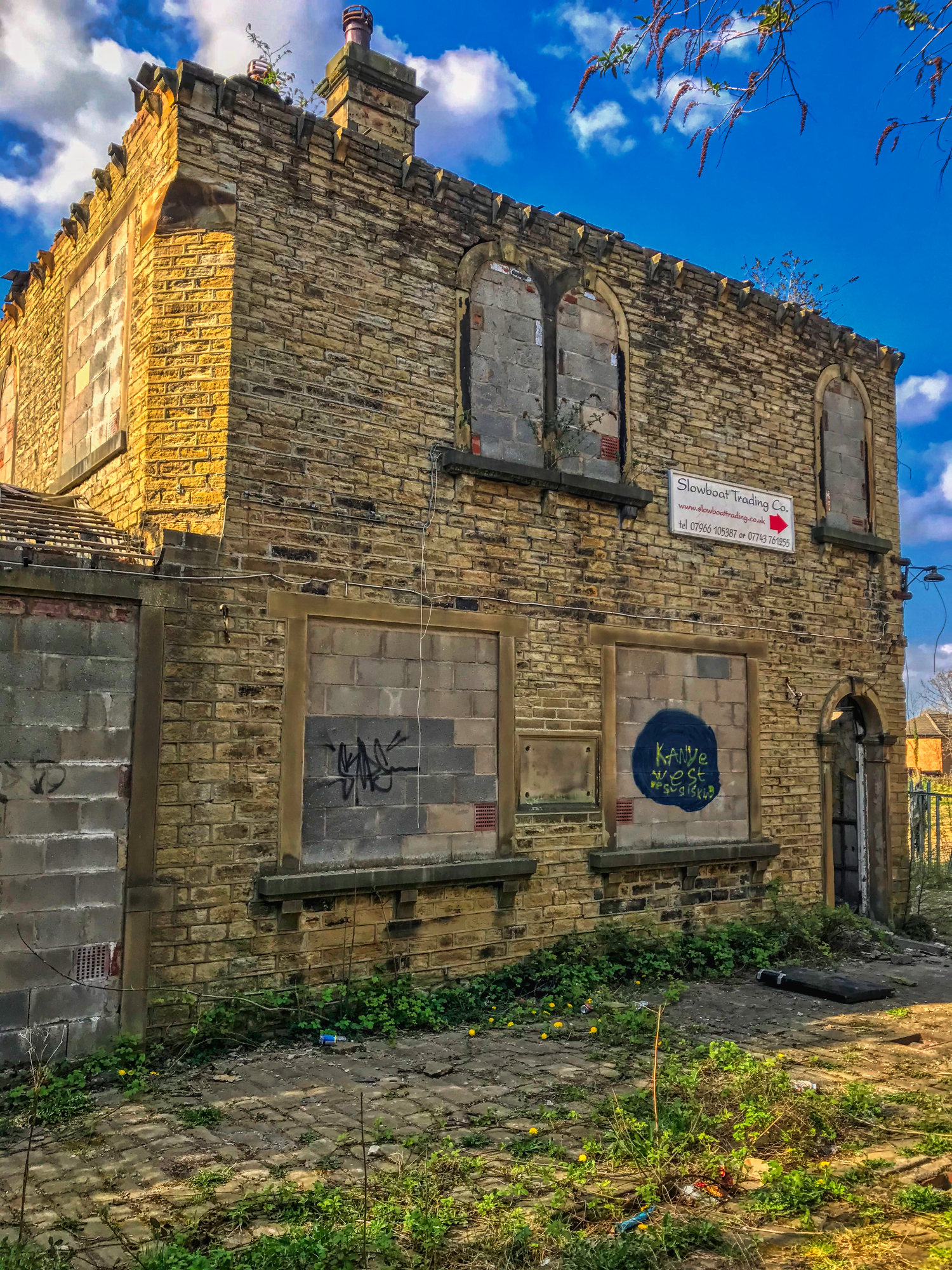 Within the grounds, I noticed Slow Boat Trading, another company that has gone under.
Unsurprisingly the website is down and the company lasted just 2 years before its collapse in 2005.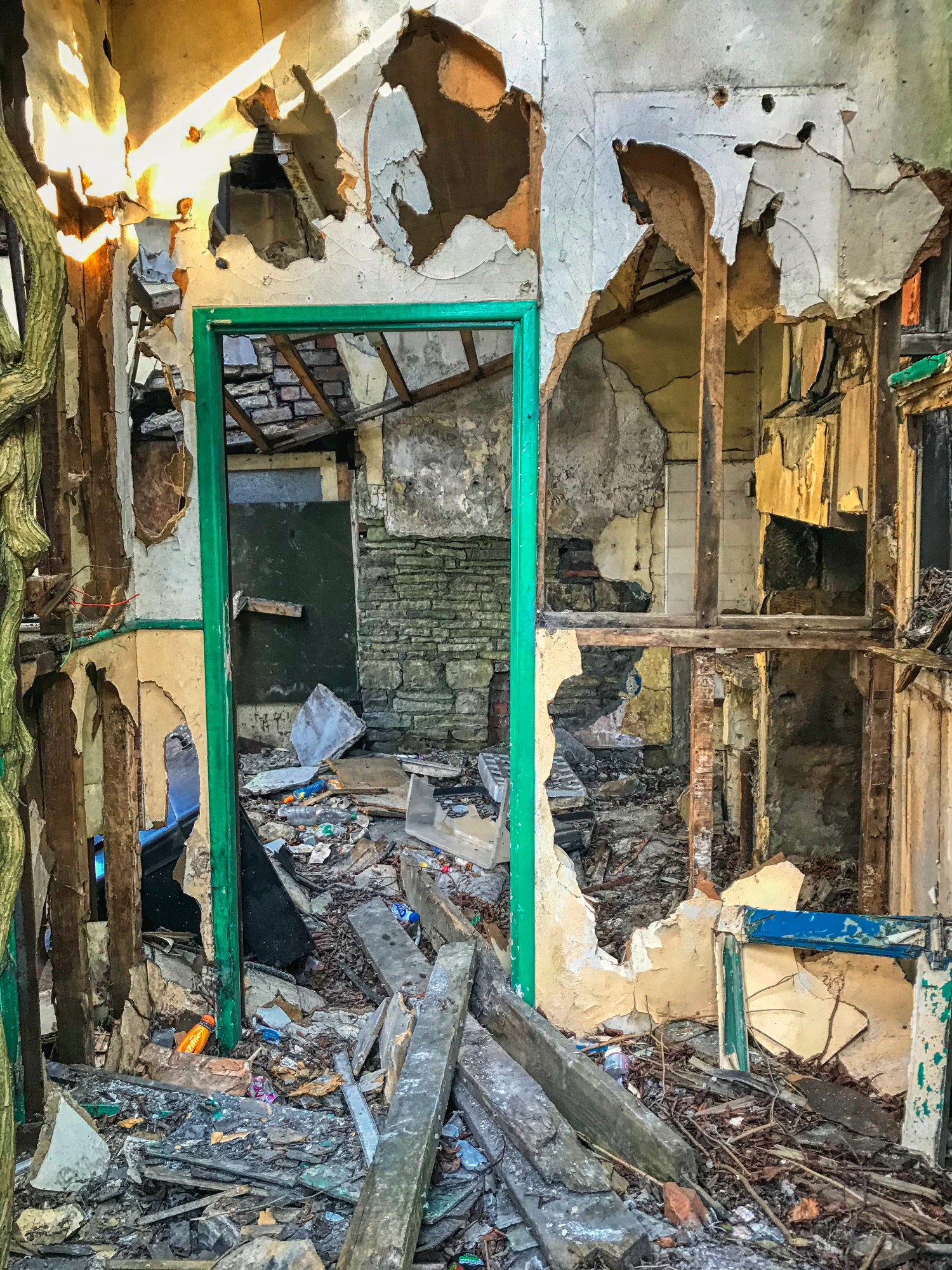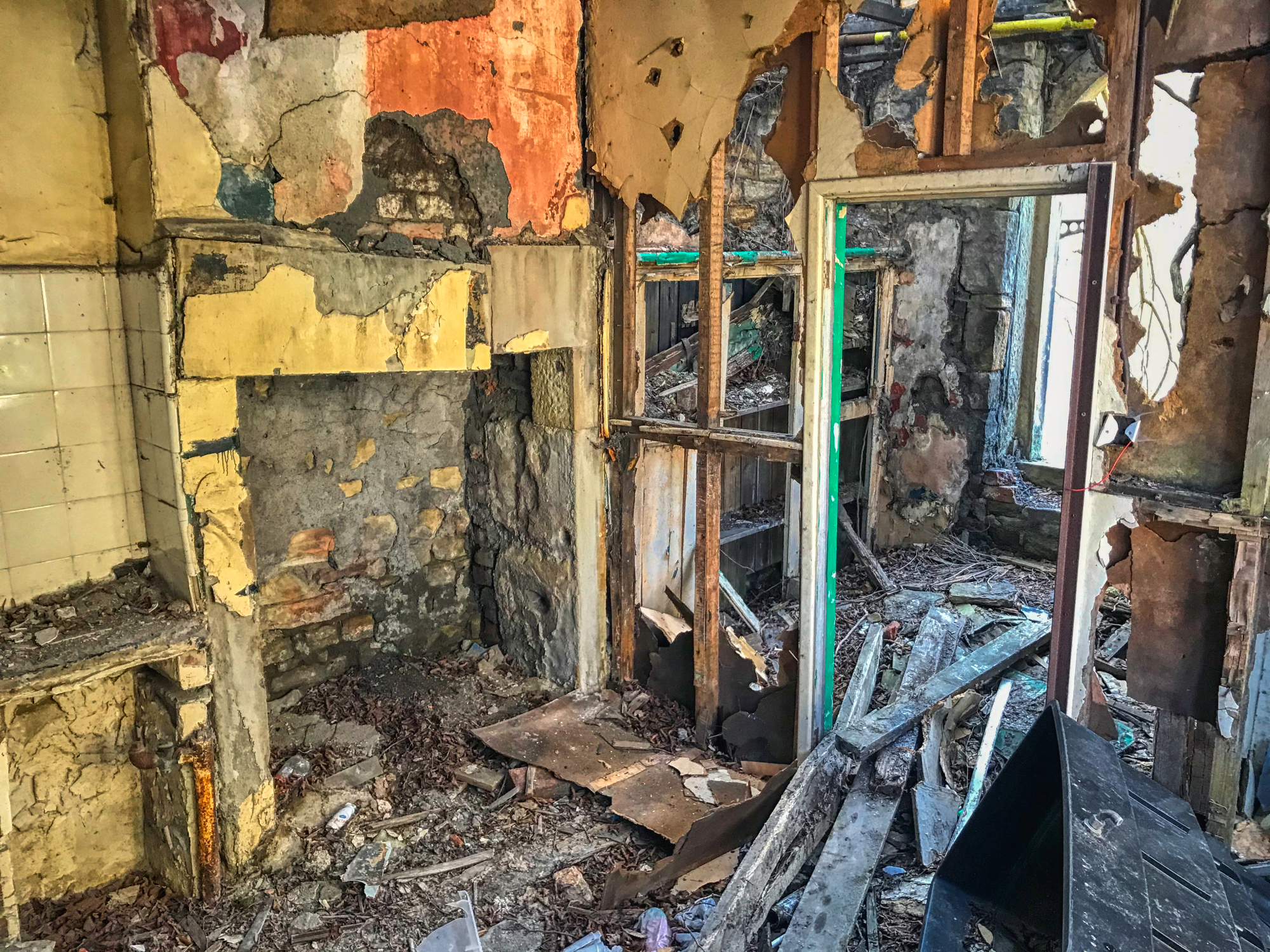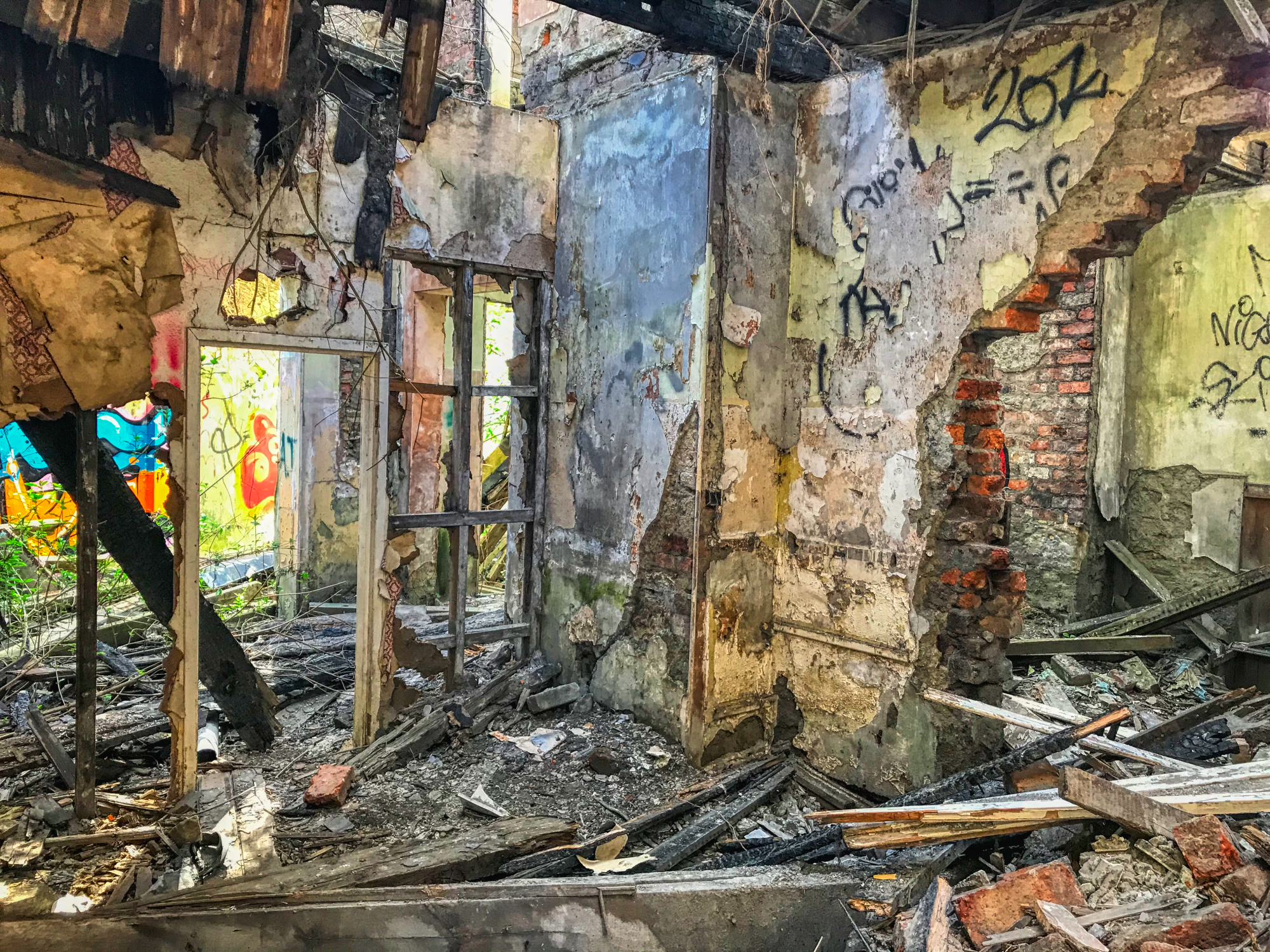 It gave me an idea of how long this inner building had been empty. Time had not been favourable and we found a derp of low standards within.
Getting around was not so easy; the roof had partially collapsed and there were many bricks underfoot just looking for a reason to twist my ankle.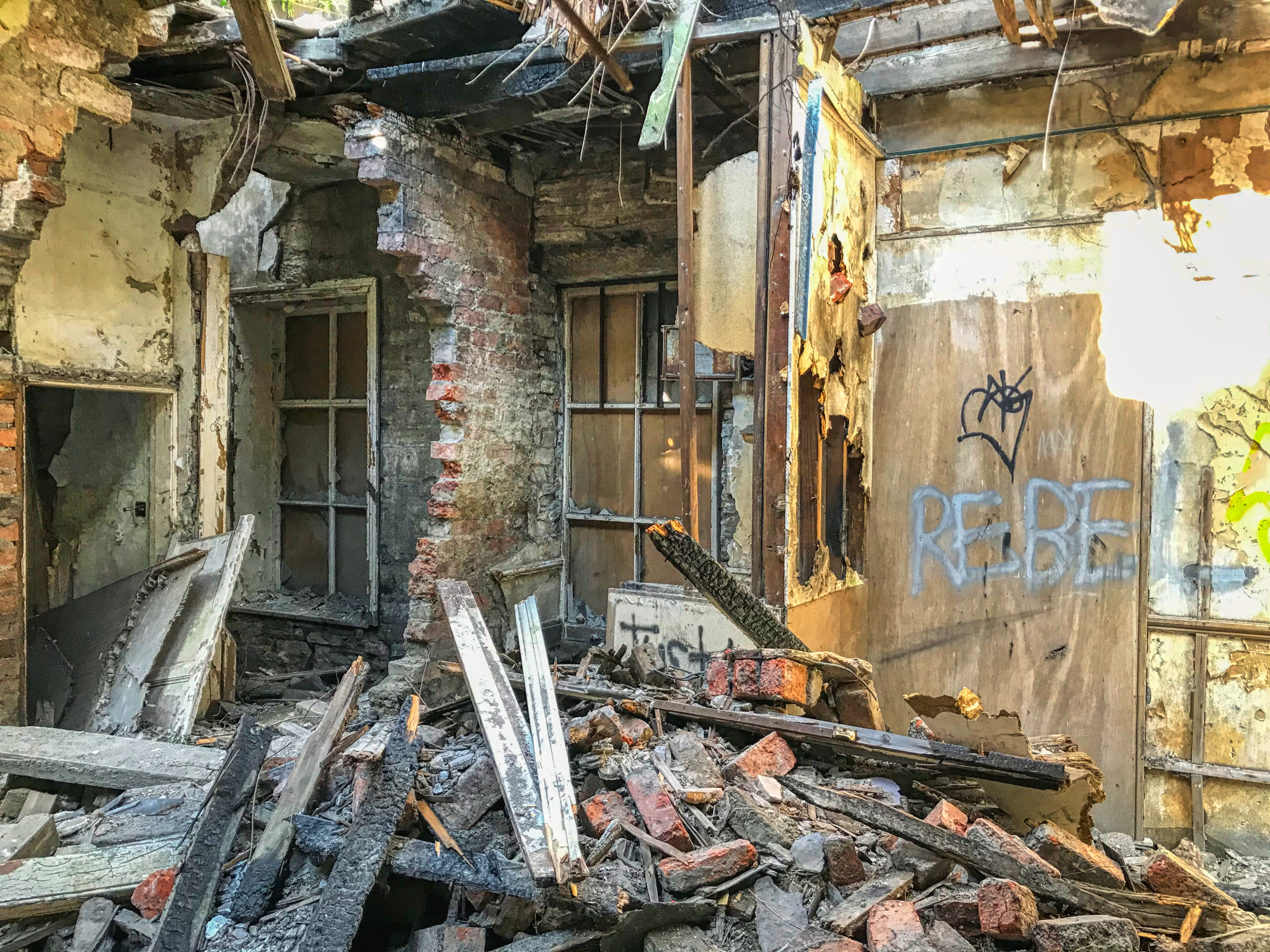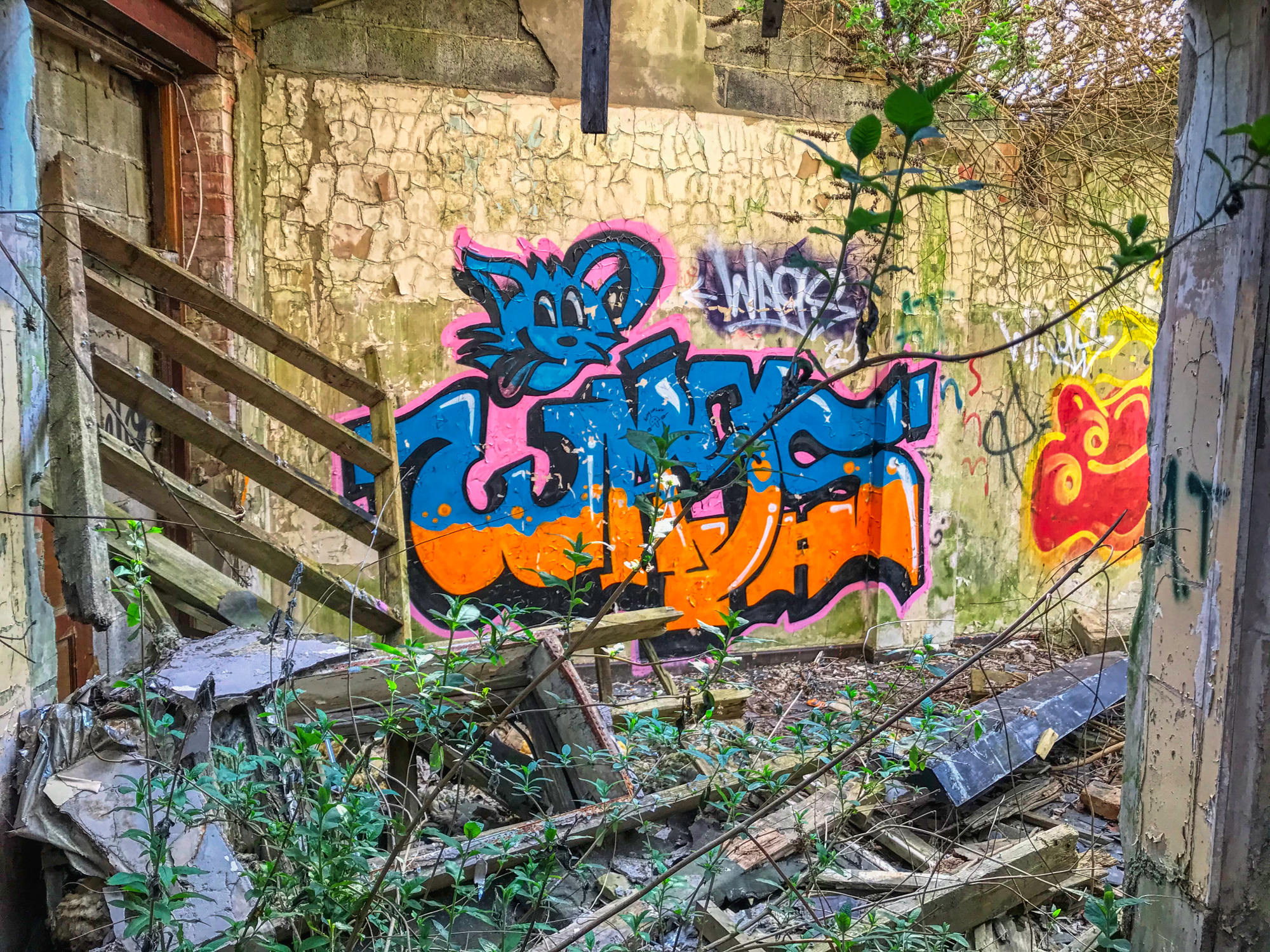 All was not lost; a little decent graffiti was inside. Does that say 'Wags'? There are lists of these graffiti guys online and I should look some of them up.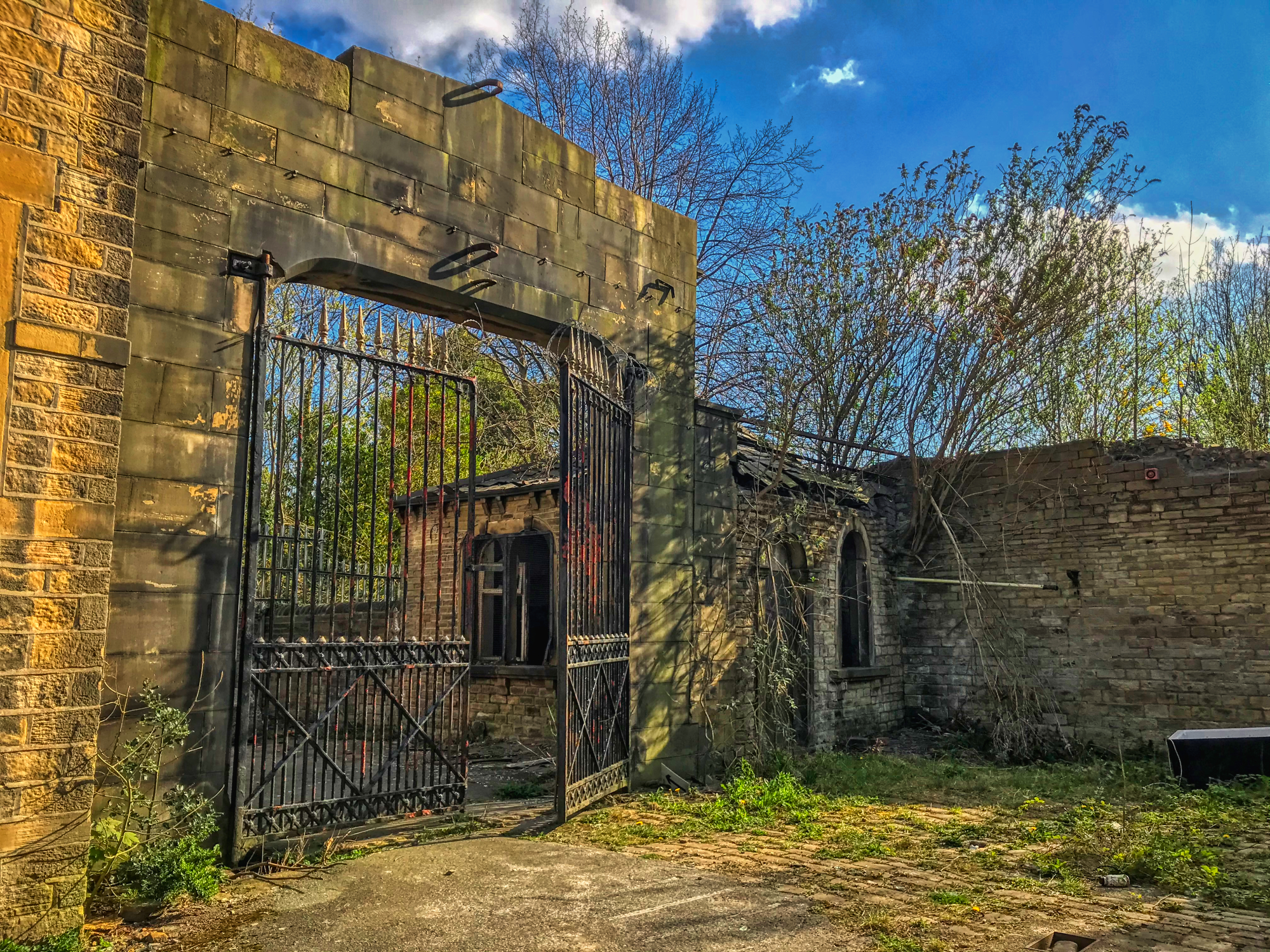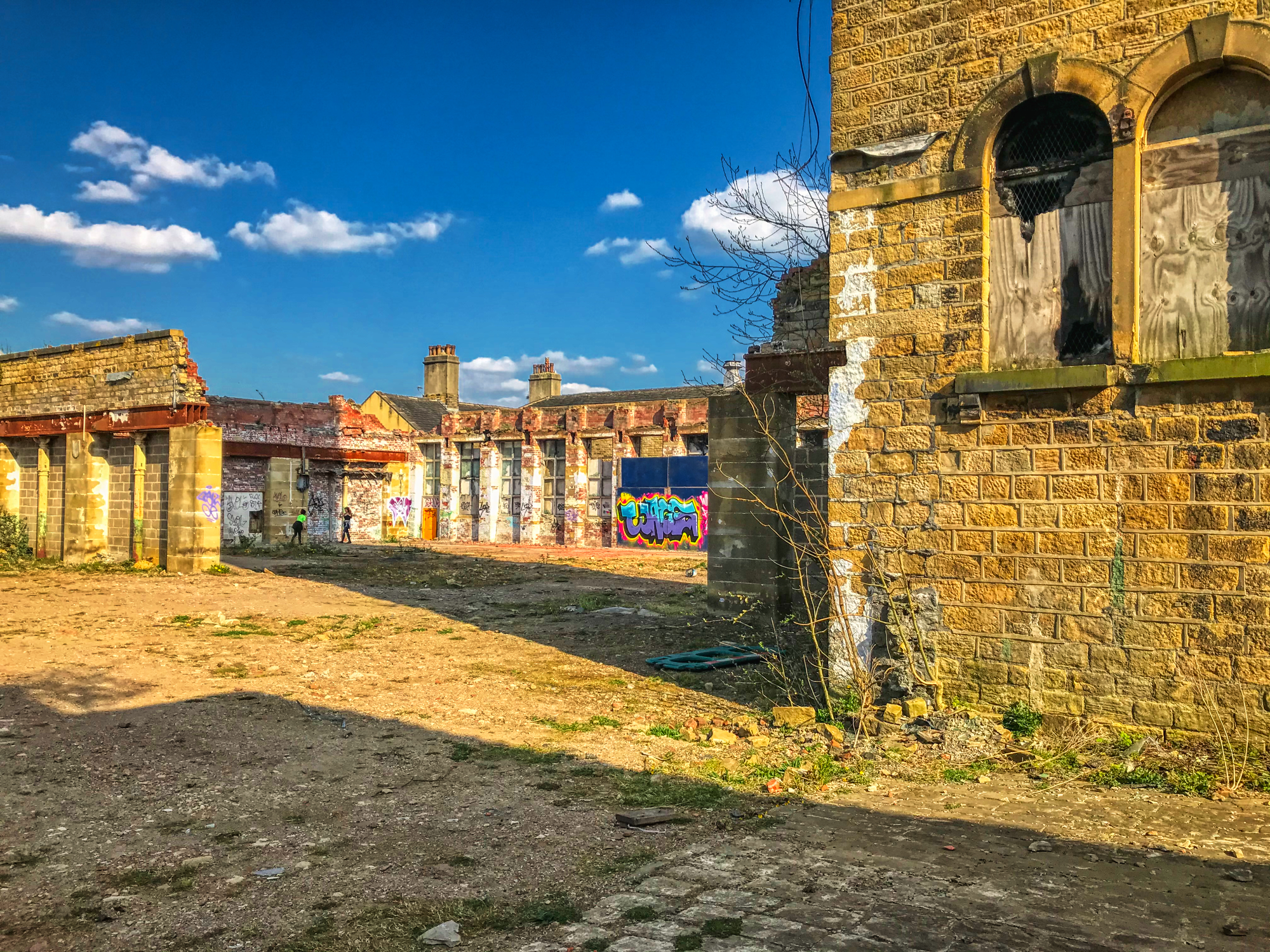 Neither of us fancied the old yard as those little blighters with sharp teeth were still mucking around within.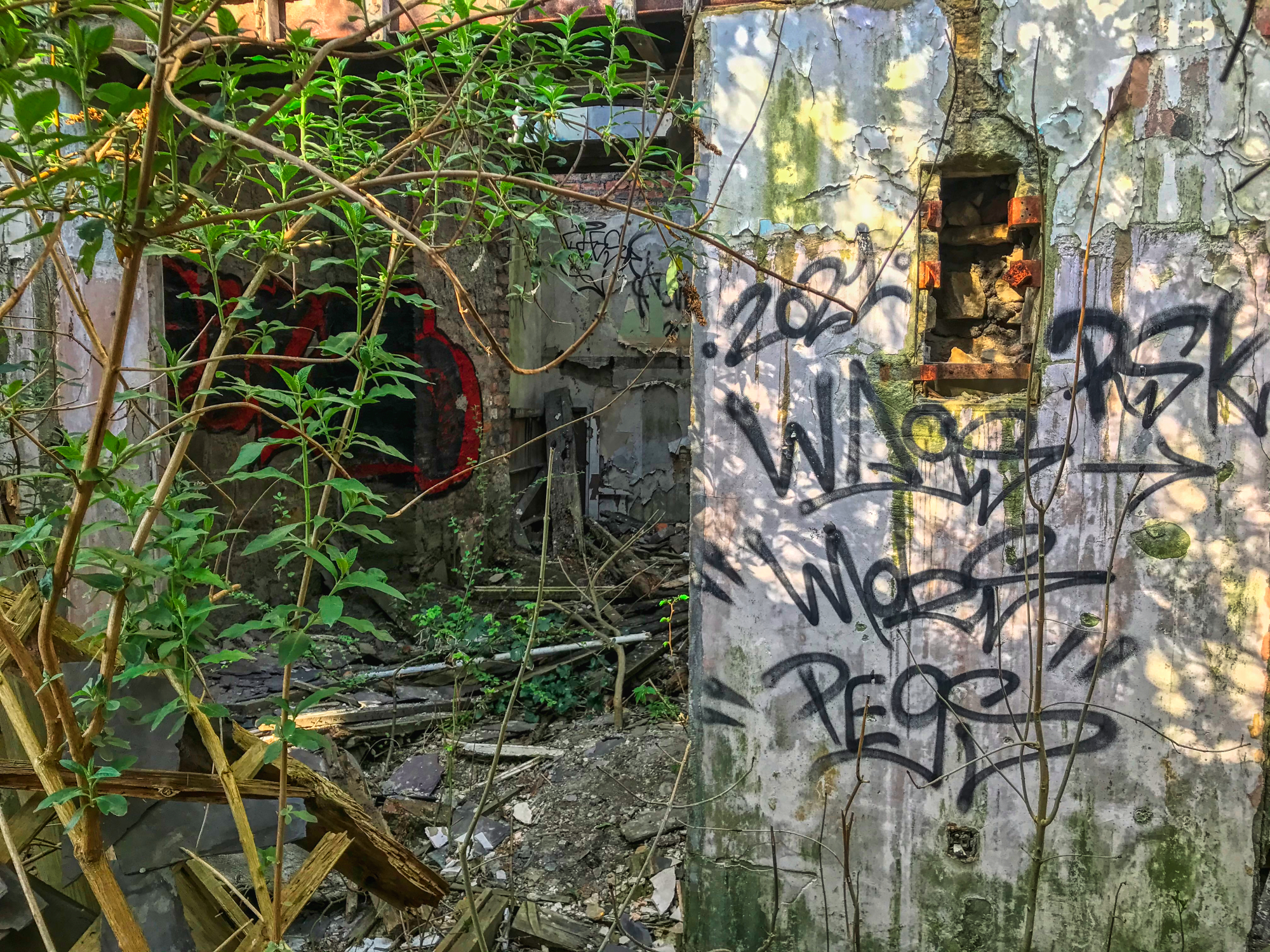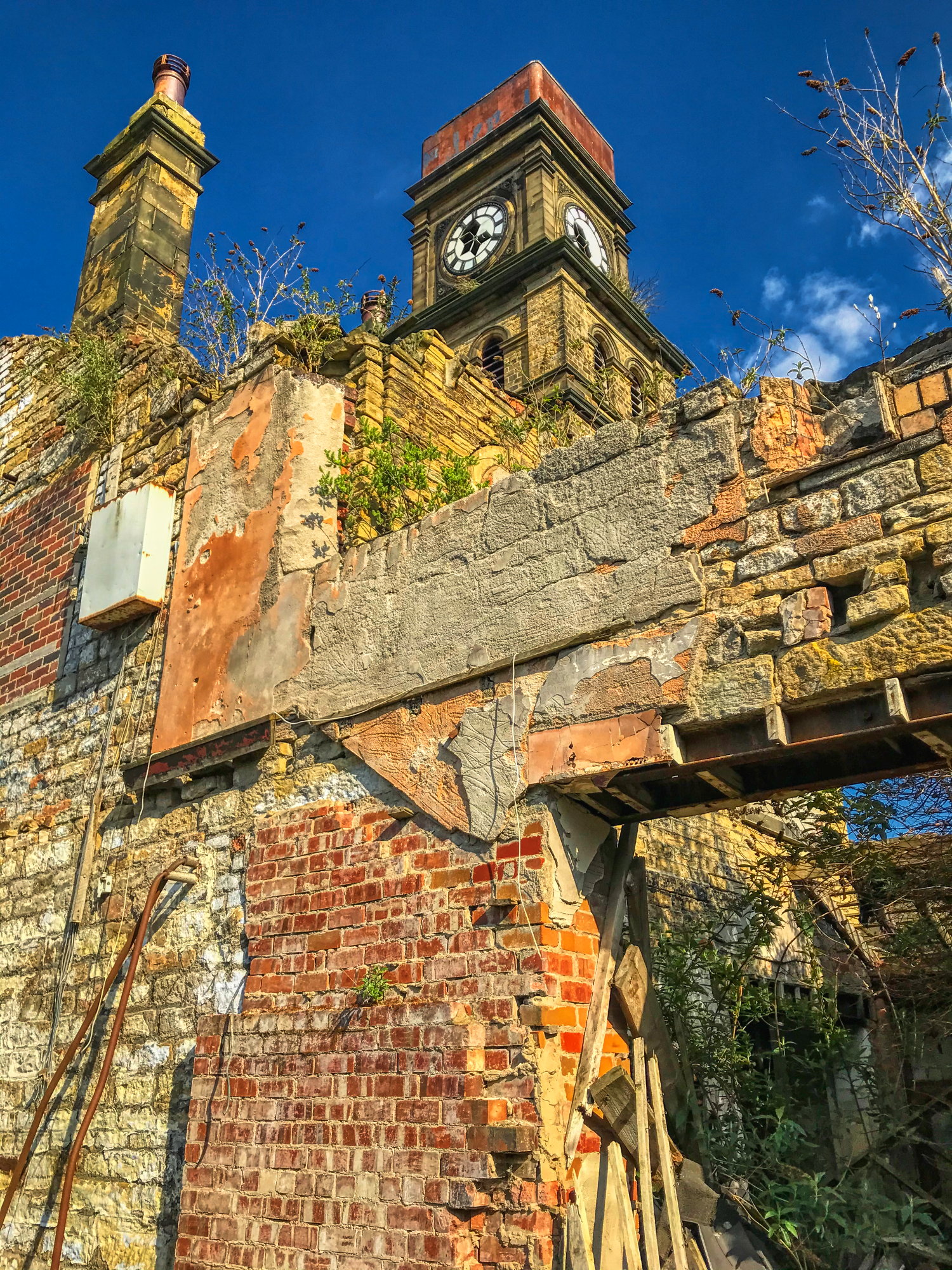 We made for the tower which I presumed was un-climbable.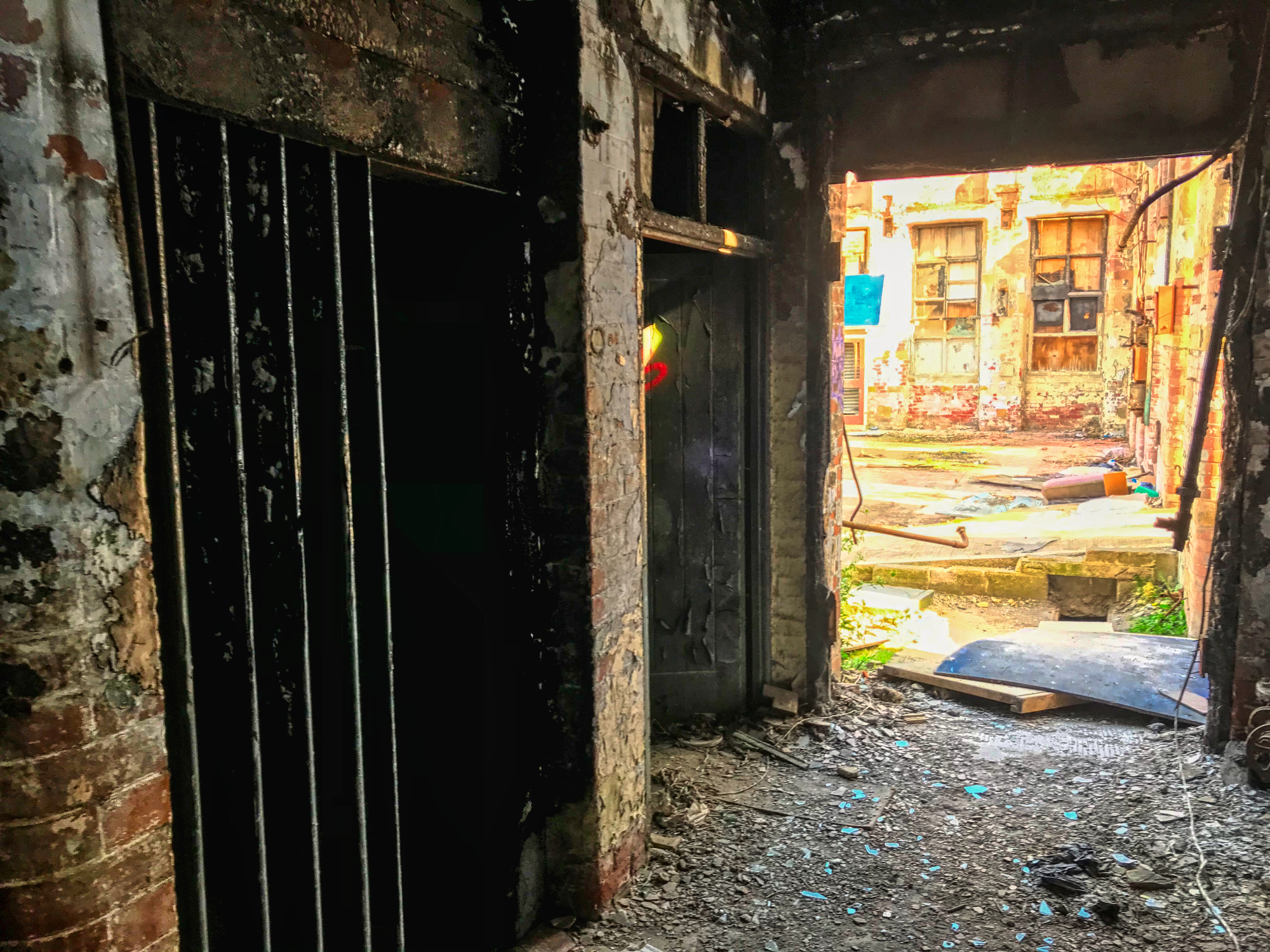 Except it was not; I had taken @anidiotexplores literally about the stairway.
Only the top part is inaccessible, the rest you can freely walk up. There are no handrails and nothing to stop you from jumping out of the numerous holes, windows, or doorways.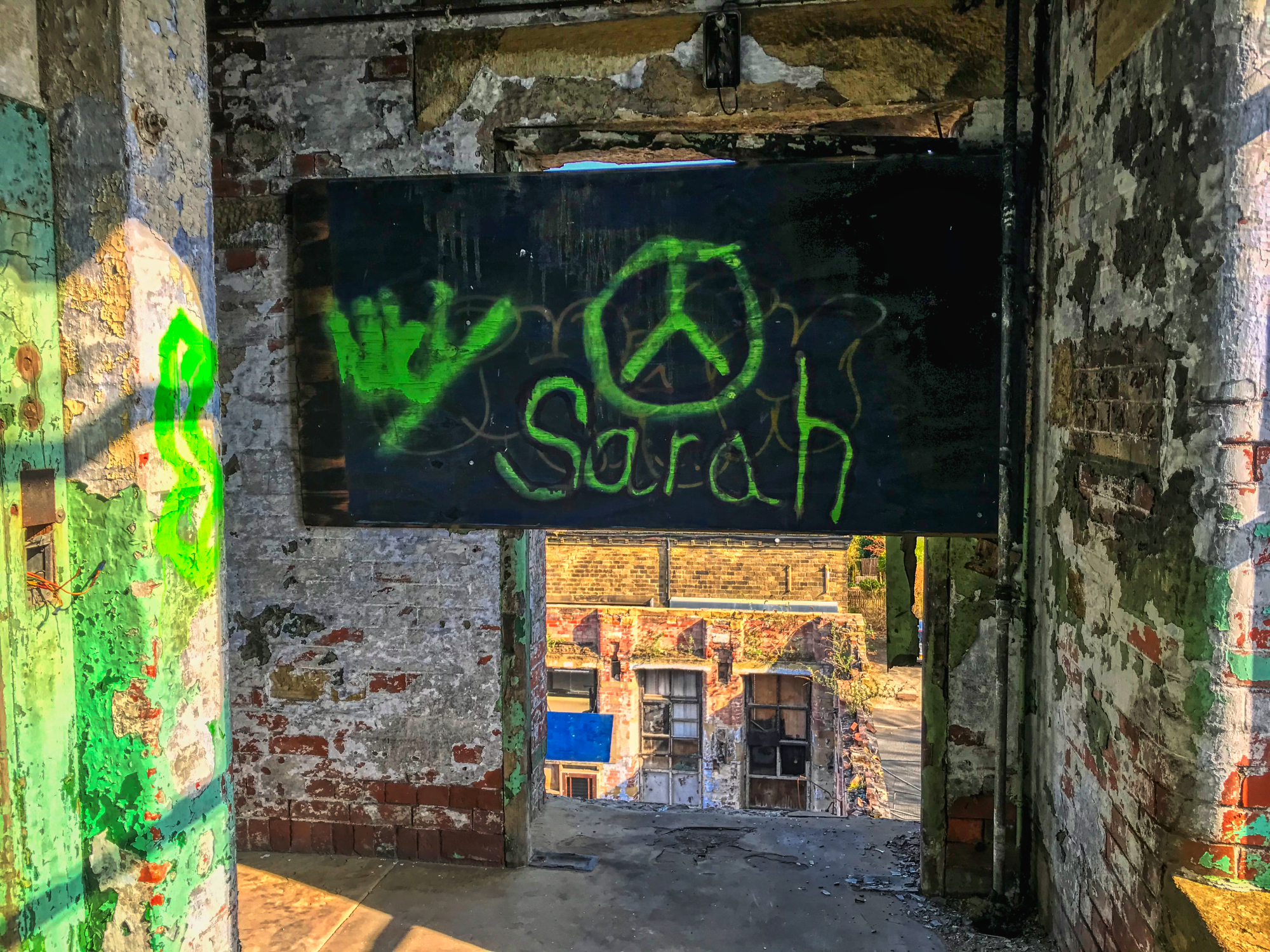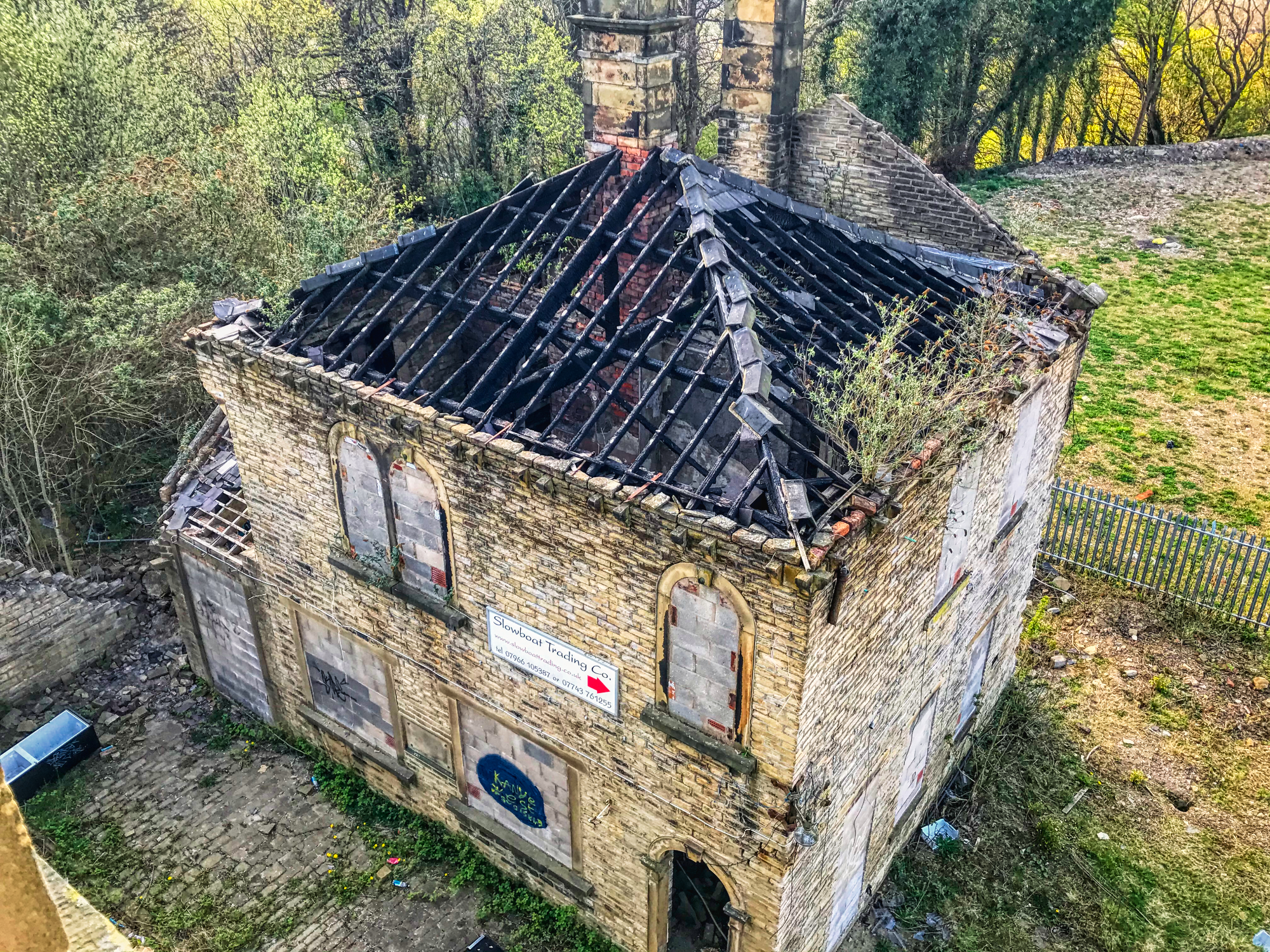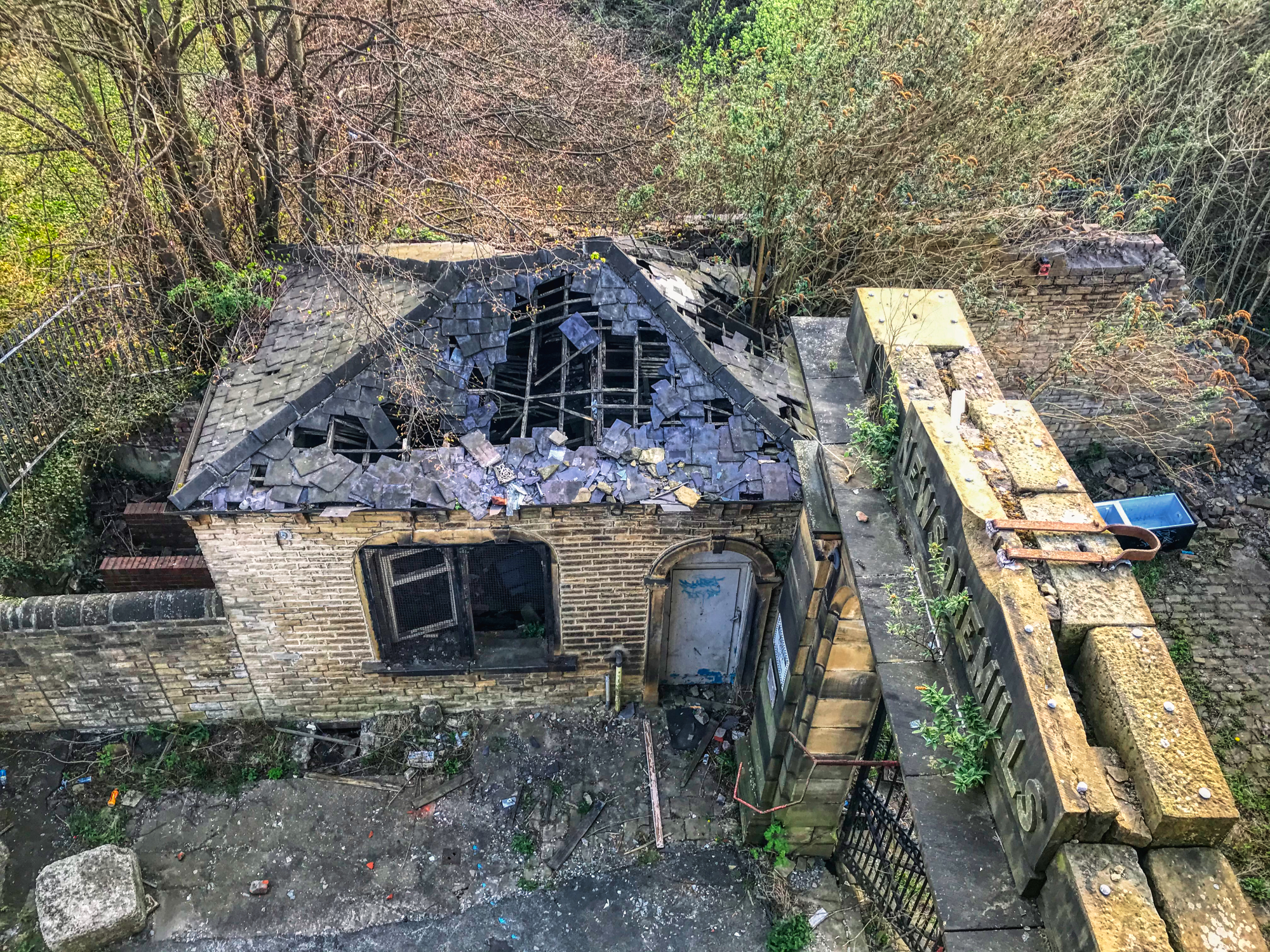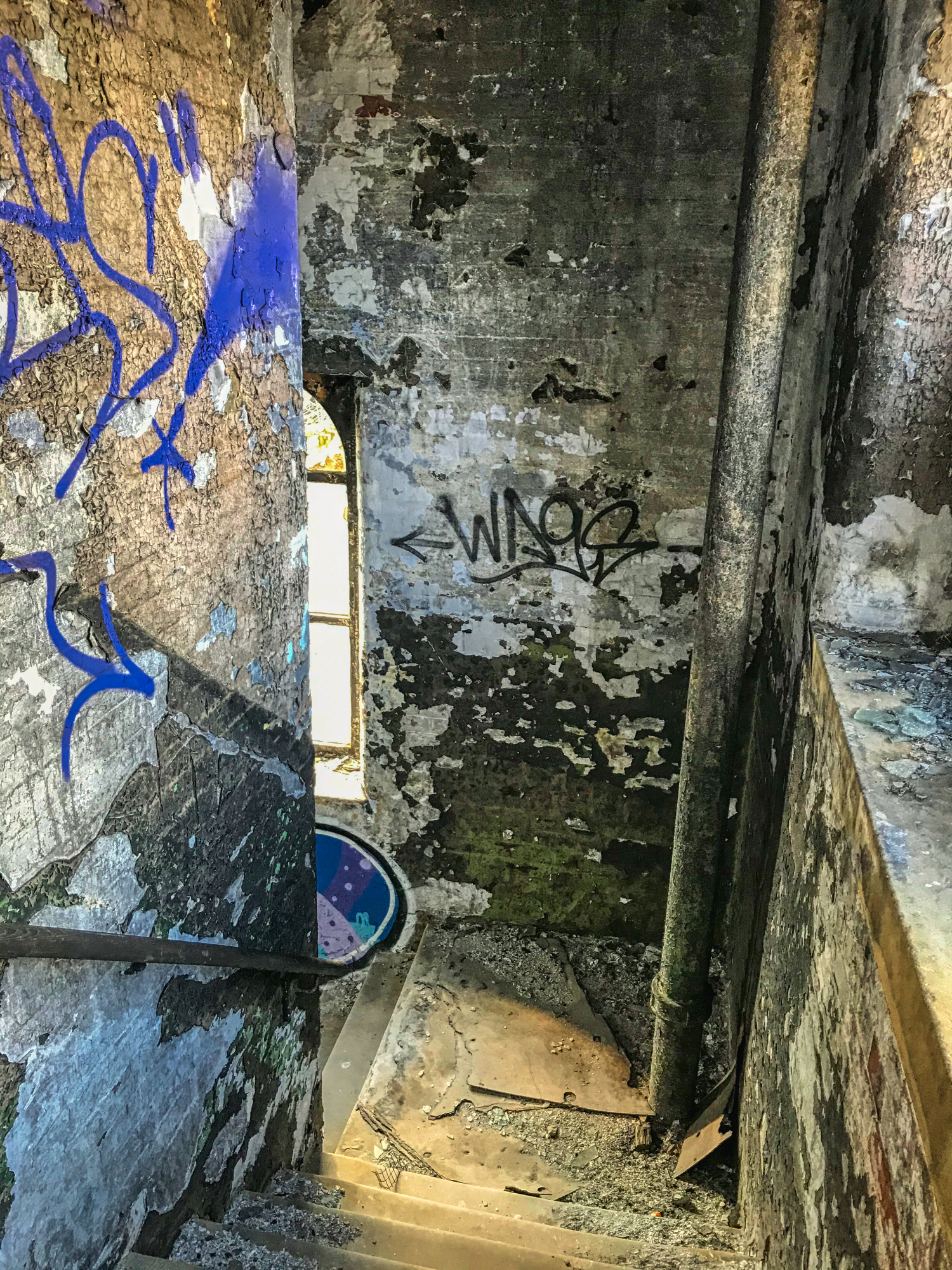 It's best to keep back from any yawning gaps if you suffer any vertigo (like me). We climbed, going round in a clockwise direction until we could climb no more.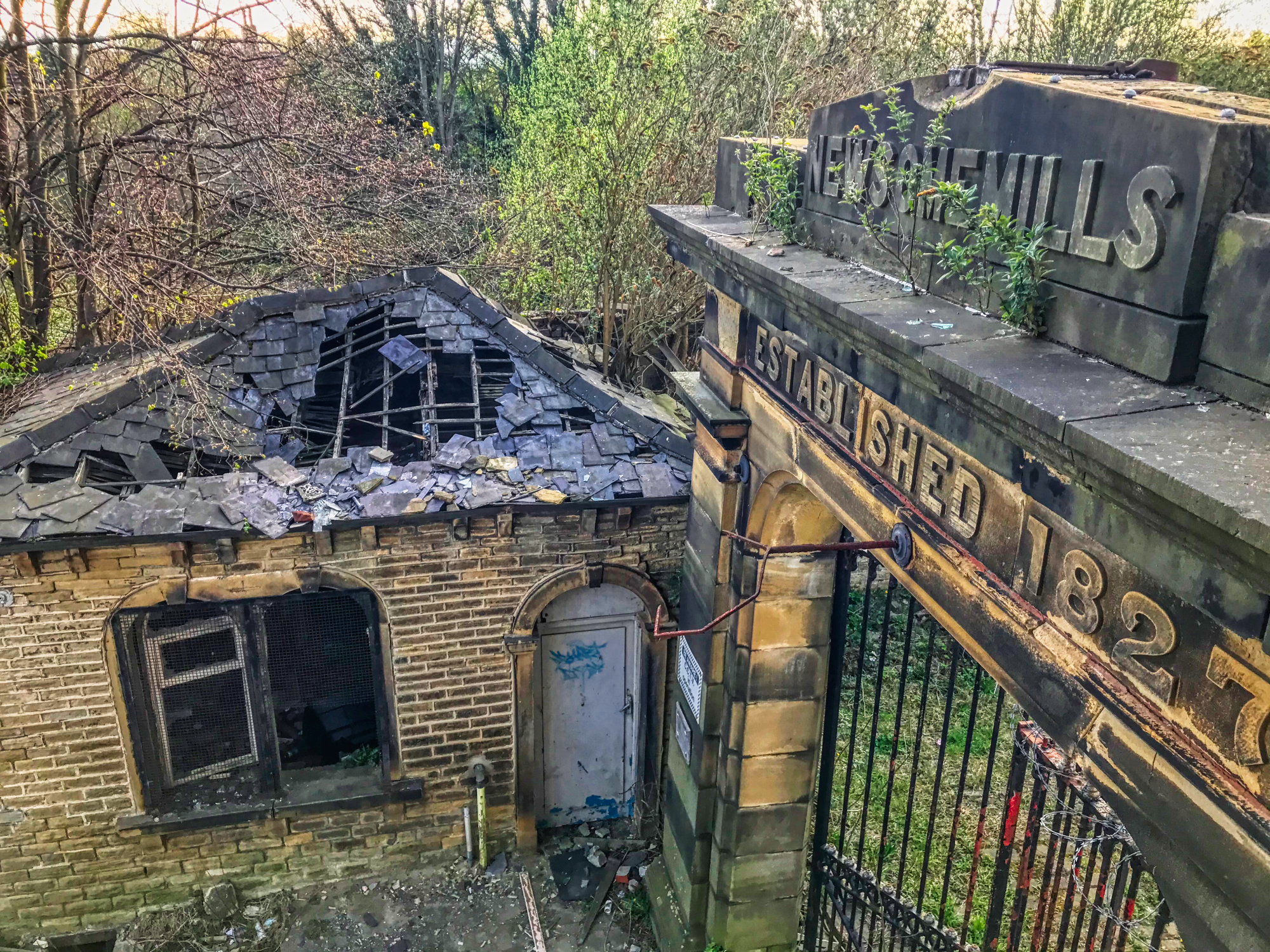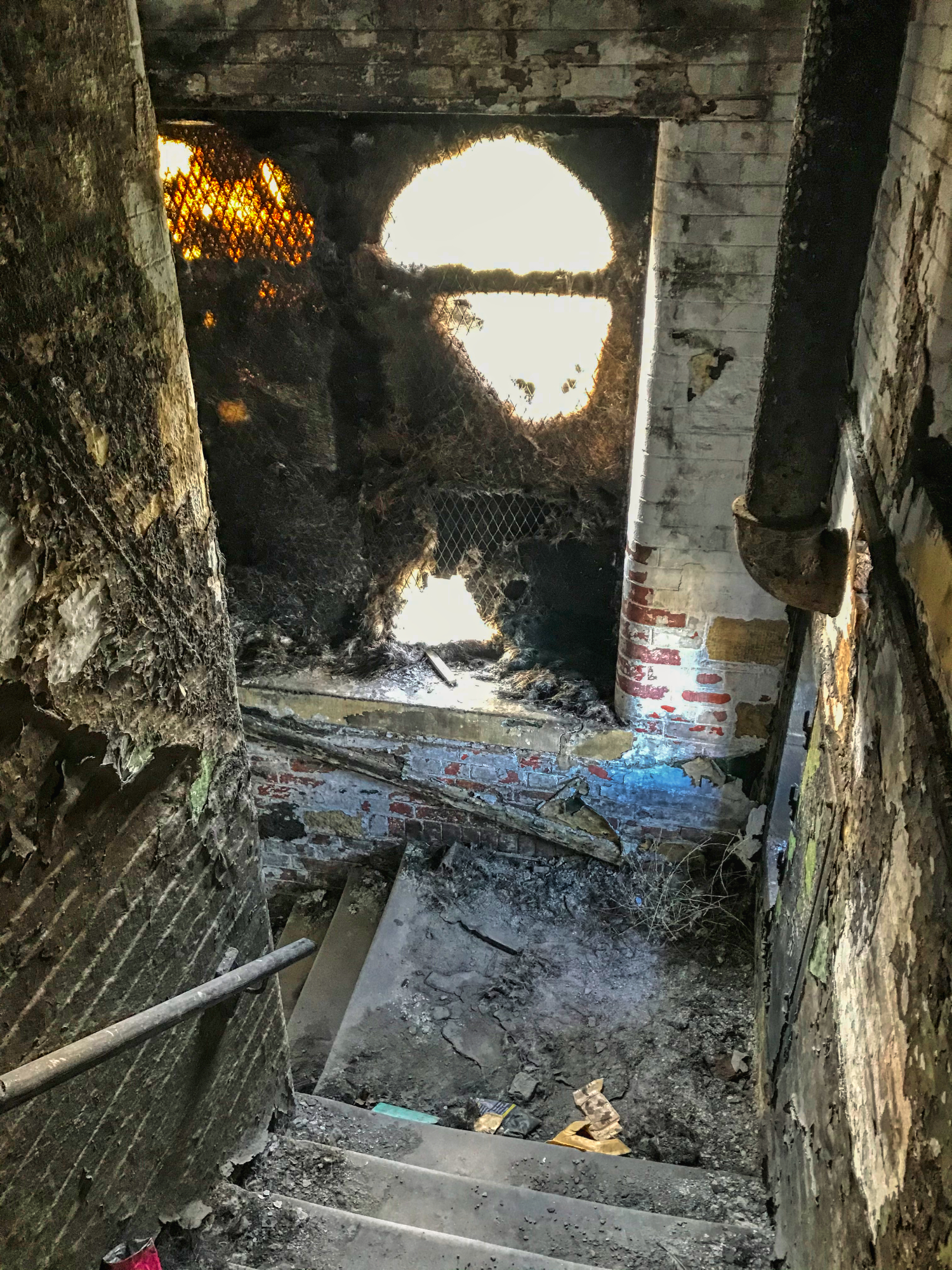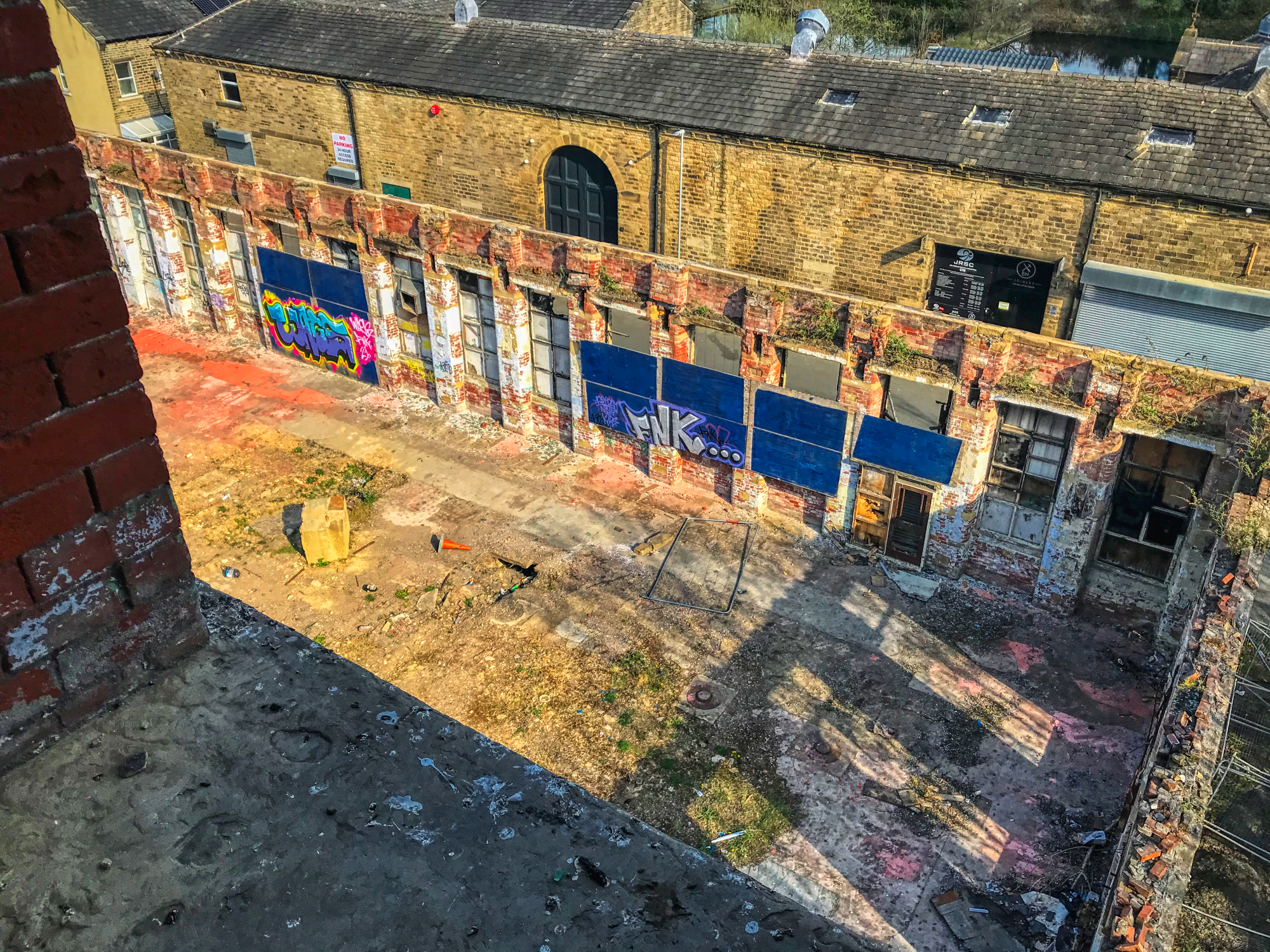 Looking over the edge was a large drop and if @anidiotexplores had suddenly decided to turn into a raving maniac and push me over the edge I would most certainly be dead.
Unless you are a great climber there was no way up into the bell tower. Someone had deliberately ripped out the lower part of the stairs.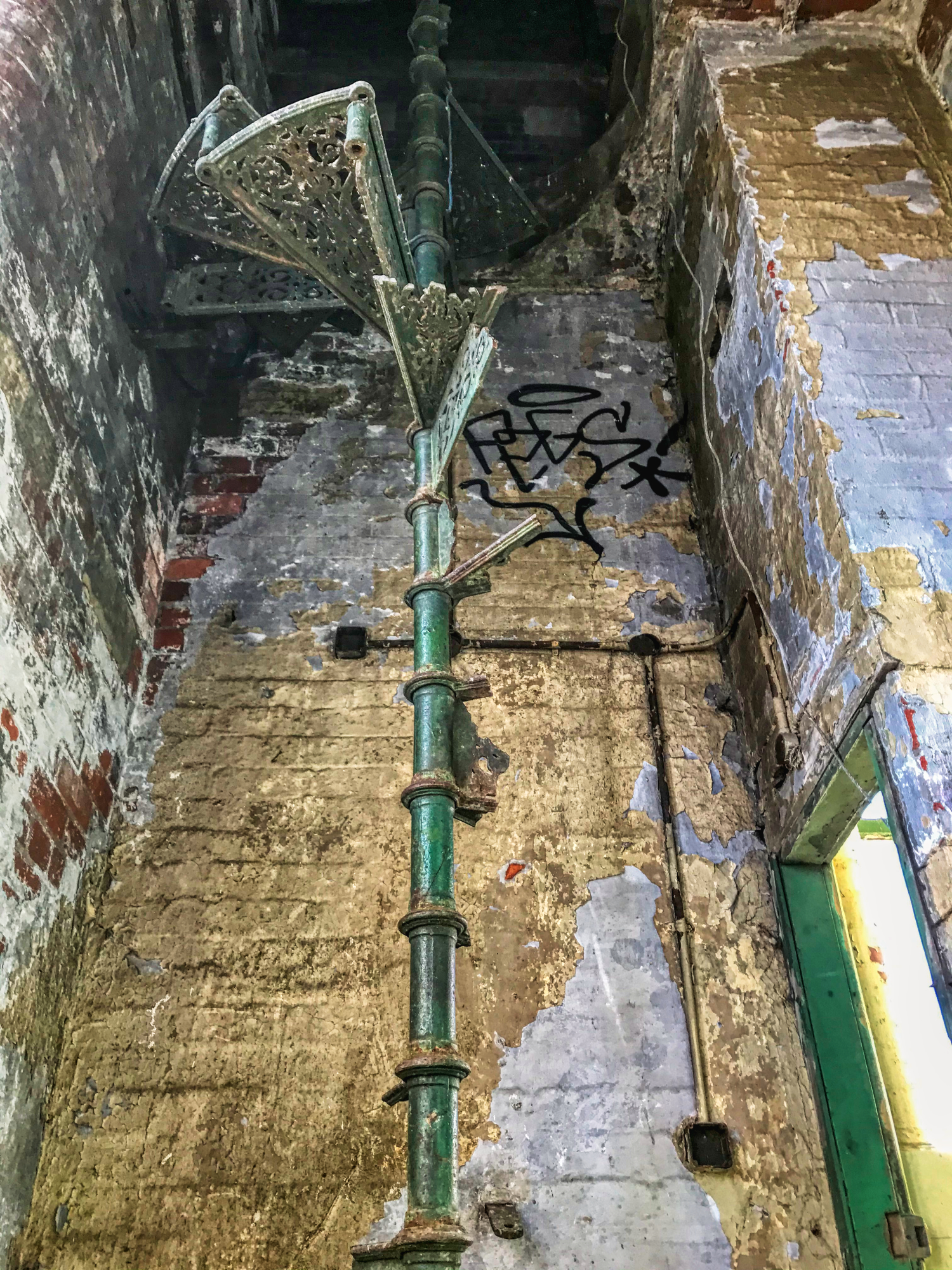 I didn't look in the Men's, the sights within may have scarred me for life.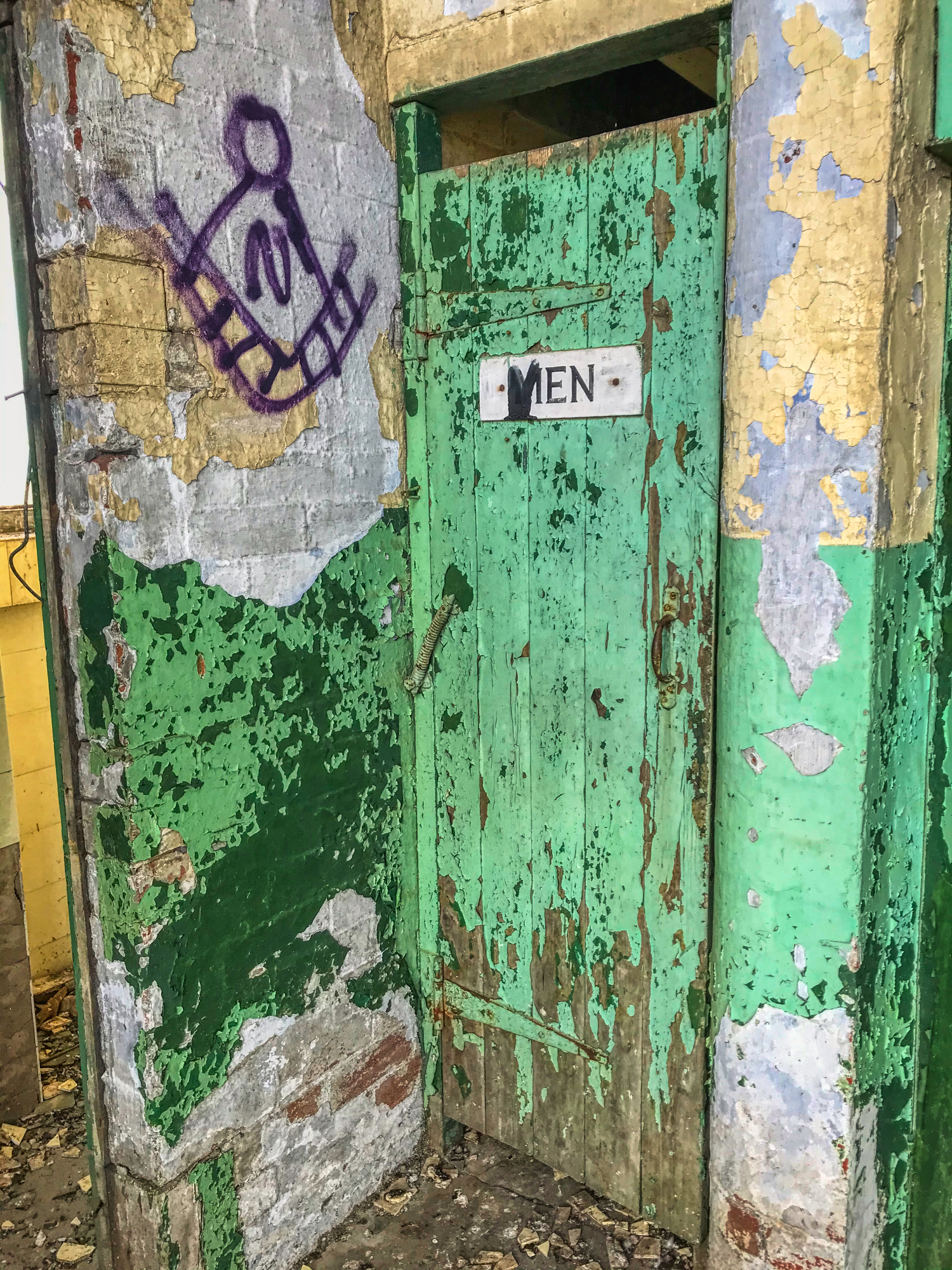 Descending, we noticed one of the teenage vandals struggling with what looked like an old CX engine-based Laser printer.
He was huffing and puffing but seemingly determined to haul this nineties technology deadweight designed purposely to give IT Engineer's hernias up the many stairs.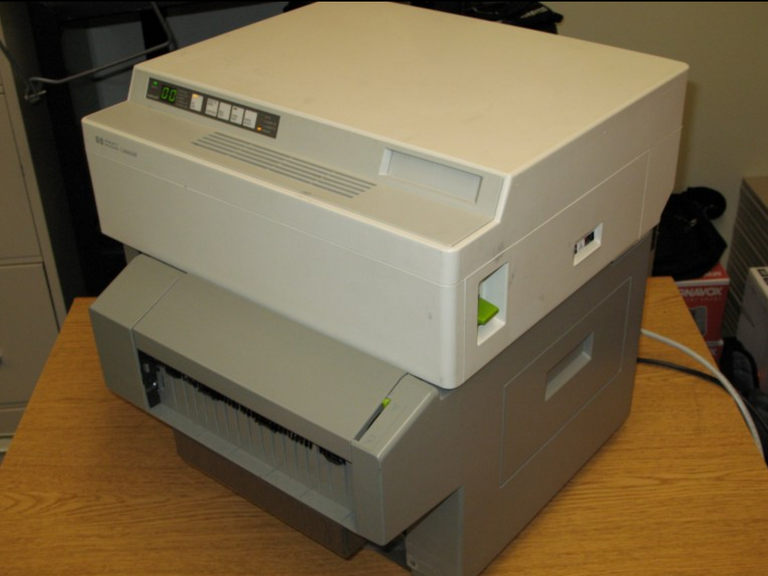 Source
...'the famous CX engine laser printer chasis, famous for hospitalising many IT Engineers who dared to try and lift it alone...

We arrived at the bottom and @anidiotexplores bravely started to chat with the brats. Seconds later, an almighty crash made us both jump out of our skins.
The CX engine printer smashed into pieces just a couple of feet from the both of us.
"Errr… sorry". A voice drifted down as both of us stared at the wreck of a printer, and then the lone slight figure five floors up who was a little red-faced.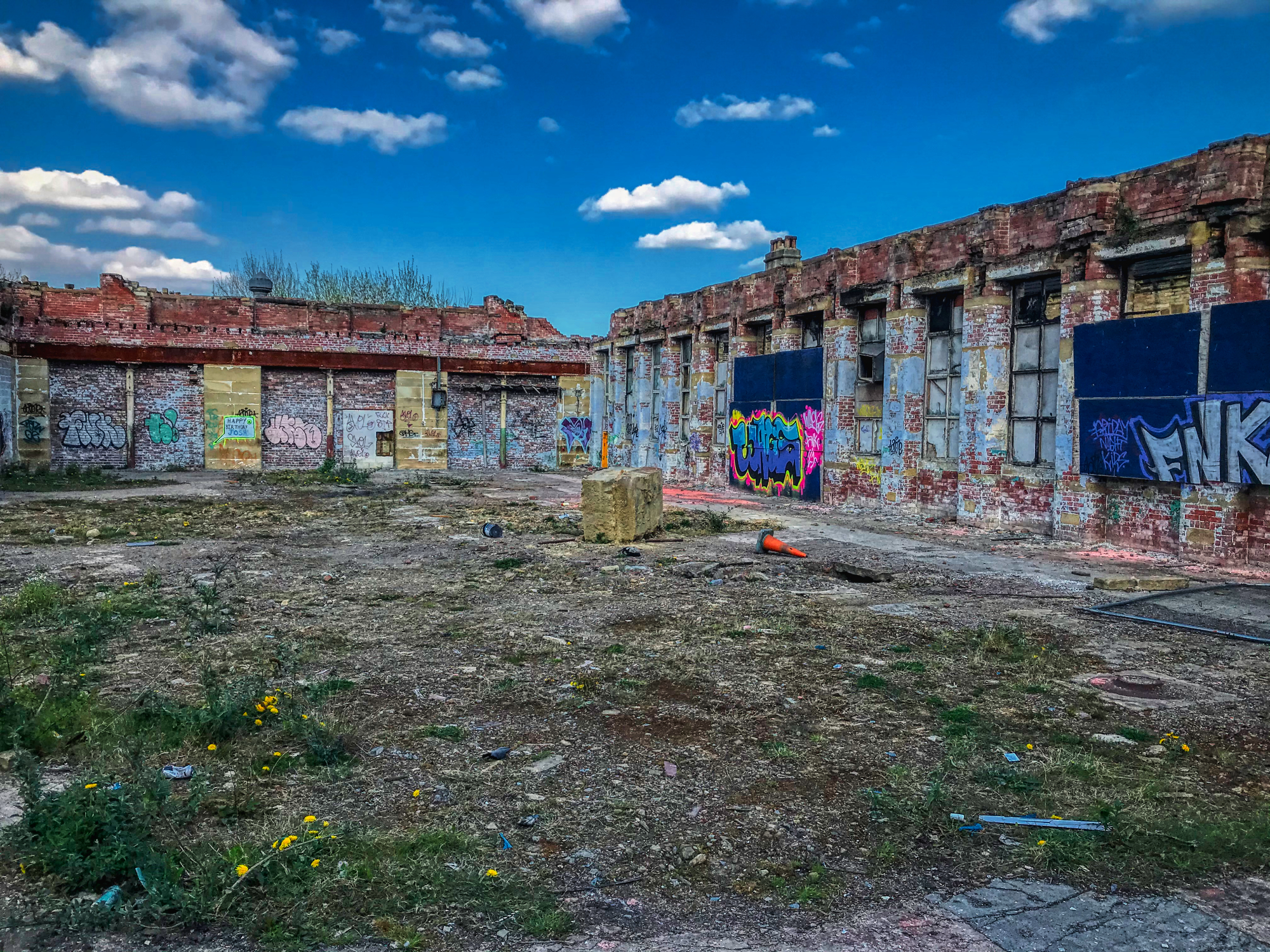 He didn't sound very apologetic about almost murdering us, and we were not going to make a fuss and be all 'adult' about things.
It was time to leave before one of us got killed by one means or another.

Do you like posting your Urbex content and photography for FREE on Facebook and YouTube? I like to get some form of reward for my work and every time I create I do just that. Take a look at The Urbex Community on HIVE.
If you want to keep creating for FREE then ignore what you are reading. If you want to be like me and gain something other than BUGGER ALL for your work then click here and learn about posting on the HIVE blockchain.


All my 'Tales' content is easy to find on my personal website:
'Tales of the Urban Explorer'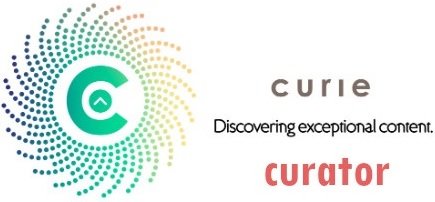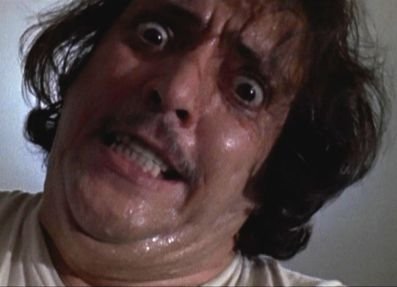 If you found this article so invigorating that you are now a positively googly-eyed, drooling lunatic with dripping saliva or even if you liked it just a bit, then please upvote, comment, rehive, engage me or all of these things.
---
---