Tales of the Urban Explorer: Mossley Manor

While en-route to Mossley Manor I was getting the jitters. I could not explain why, it sometimes happens for any number of reasons.
It could be due to reading @grindle's report and the fact that there is a big wall with dogshit lying in wait for the unsuspecting explorer who drops down into the grounds.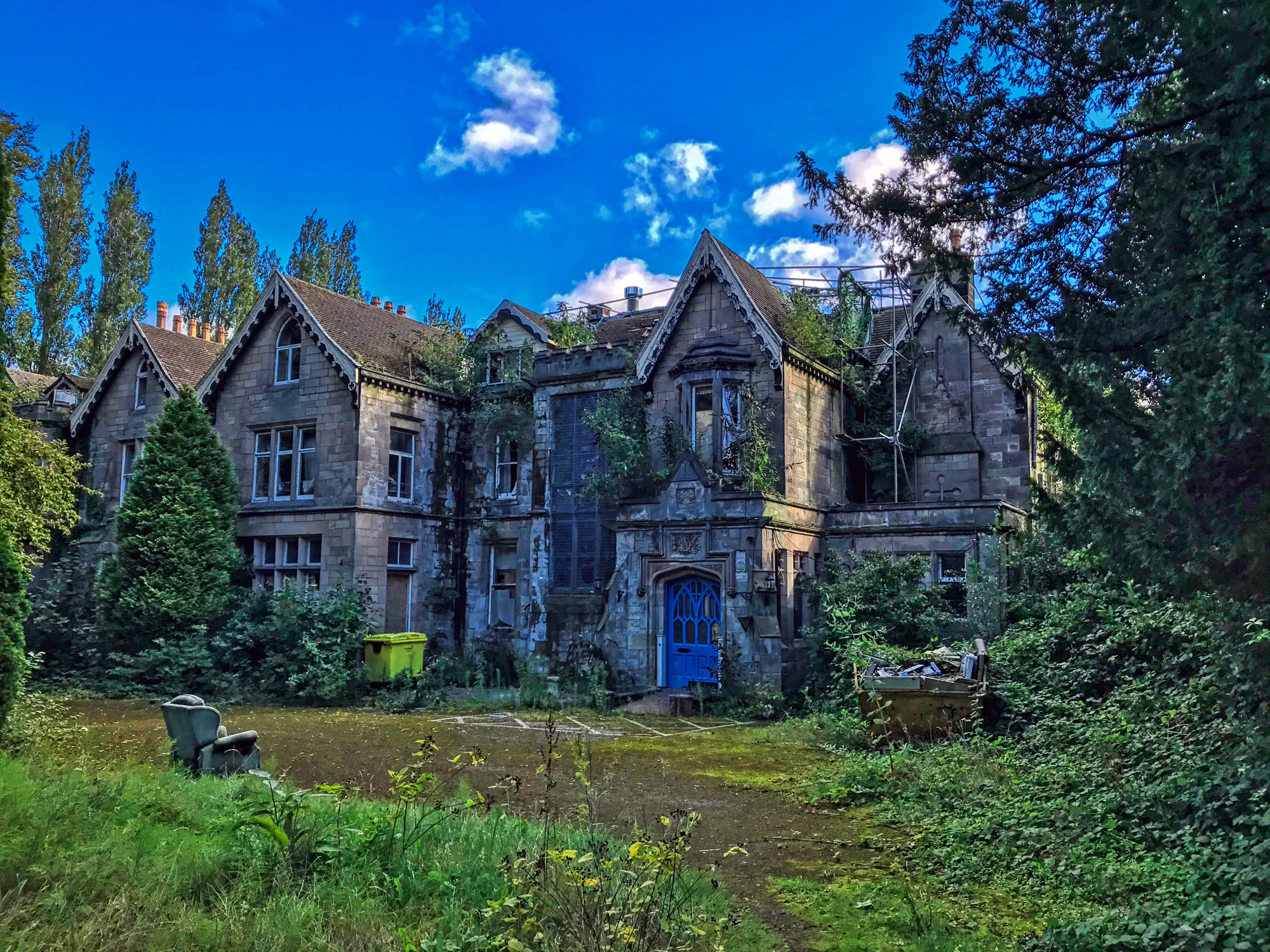 Only I knew about it..., and like any semi-sane person I am not partial to pooch faeces. Yet another explorer I know has mentioned these 'dogshit traps'. I mean who the fuck would collect the stuff and then lay it about as a deterrent?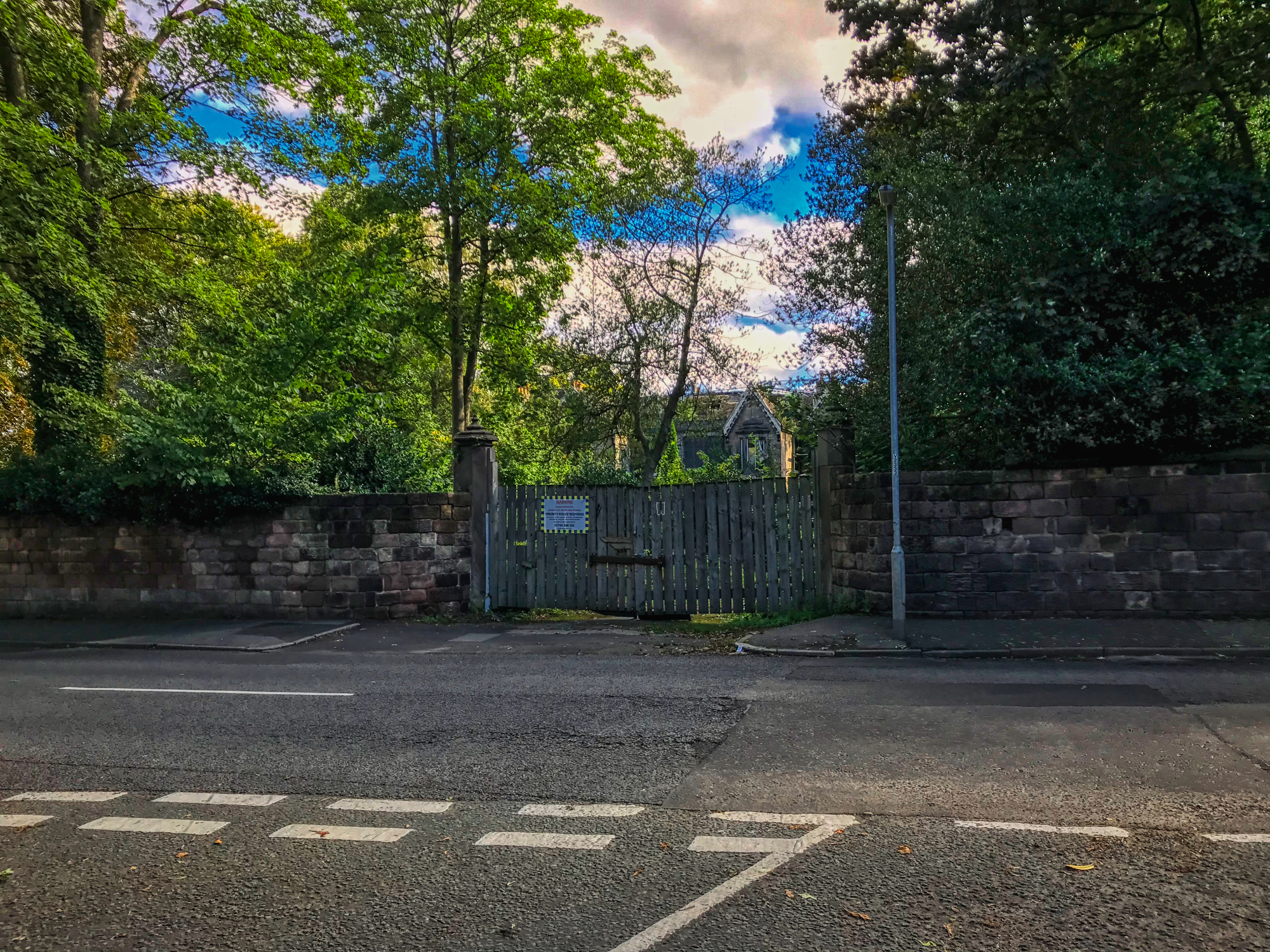 Parking a safe distance we walked toward the unfriendly looking entrance, me shivering like a bastard and wielding a big coat on a warm August day.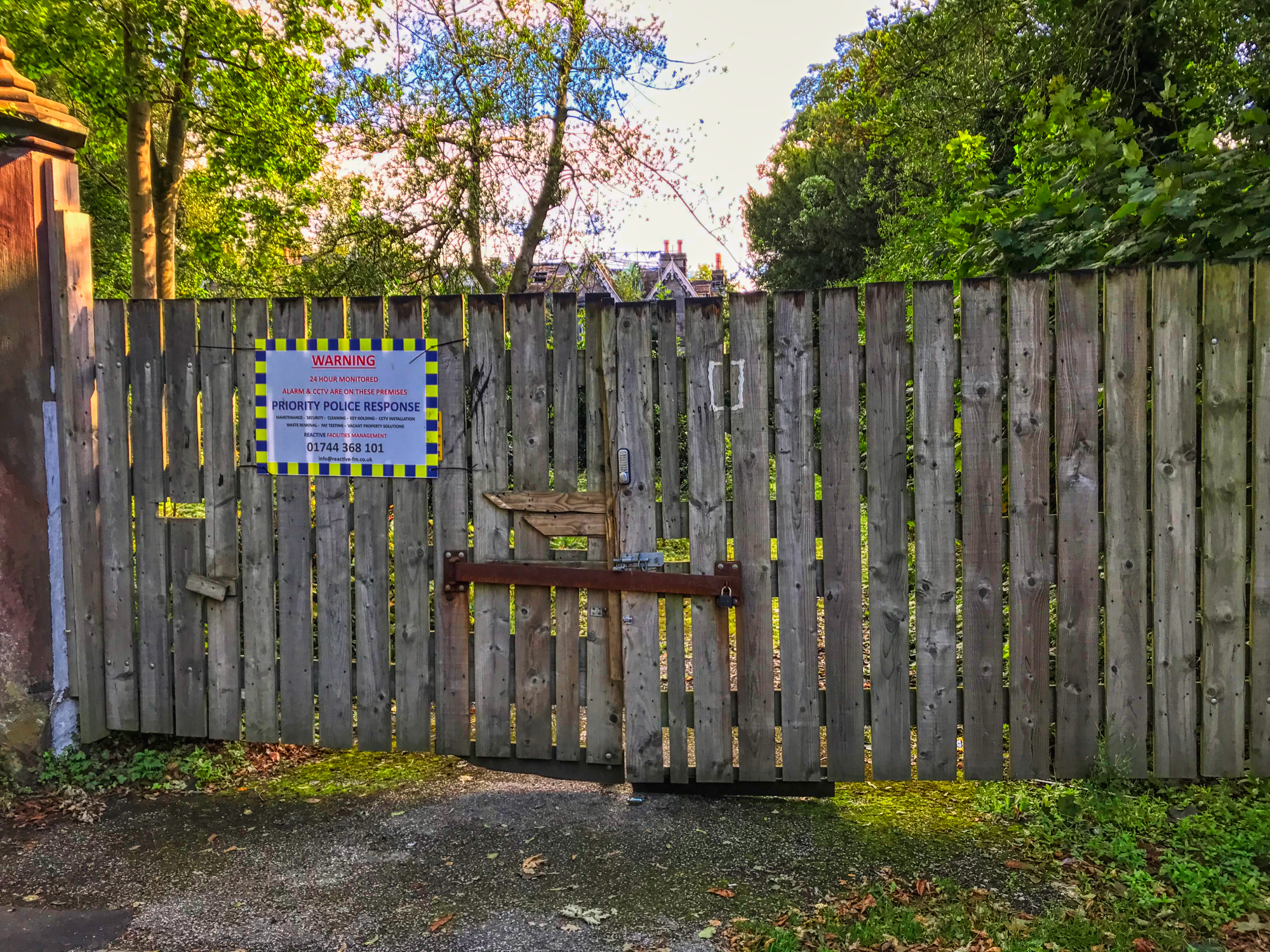 It didn't look particularly friendly and I noted the 'Priority Police Response'. Anyone can write what they want, and I knew for a fact the Alarm and CCTV warnings were a load of crap.
Hoping that my feet were not going to land in the 'crap' we approached the wall and found the drop on the far side not bad at all.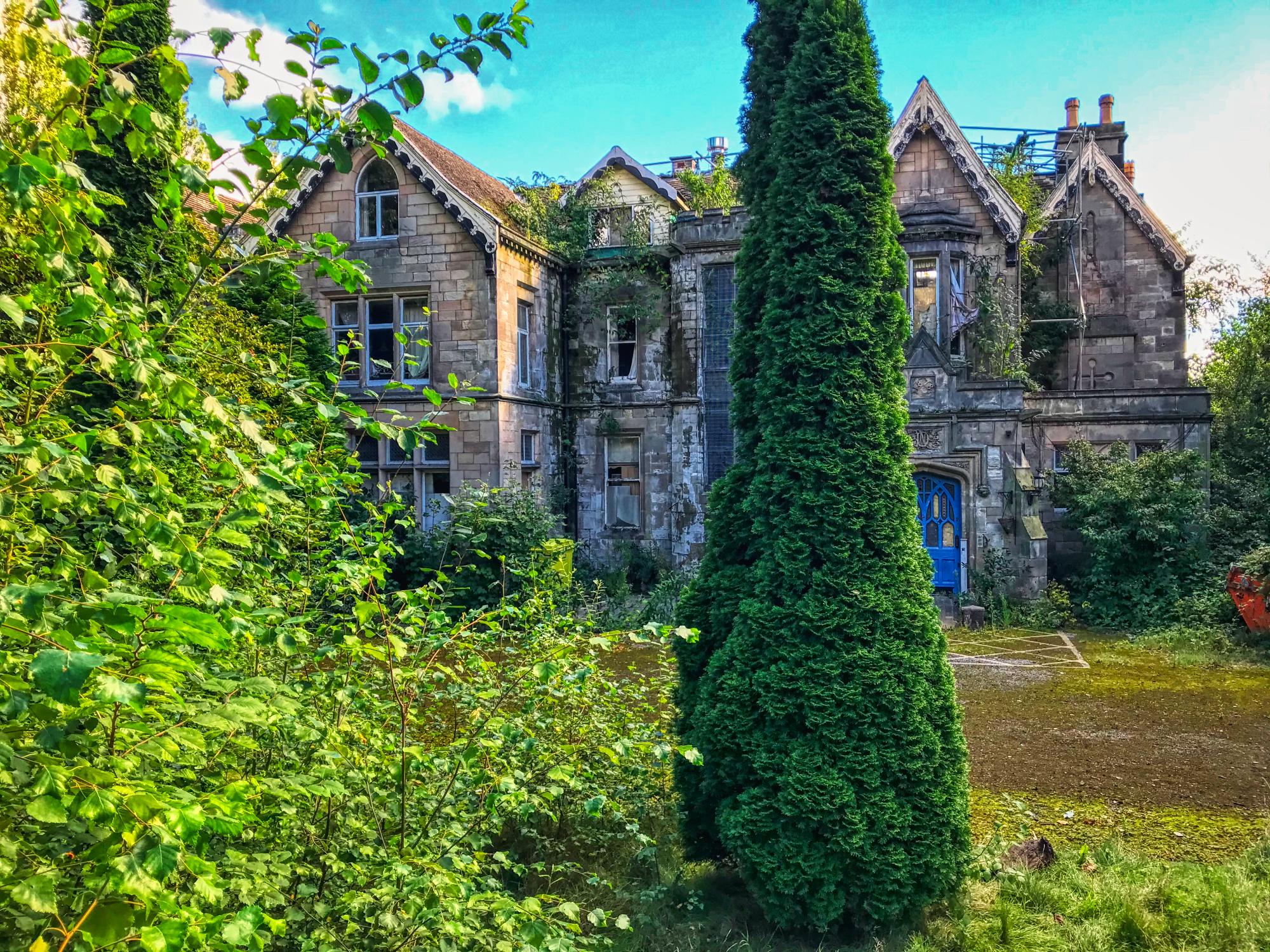 Tentatively making the jump and squinting for signs of shit on the floor I vaulted over and heard no squishing sounds. There were signs of anti-vandal paint but the wall is too large to cover all of it.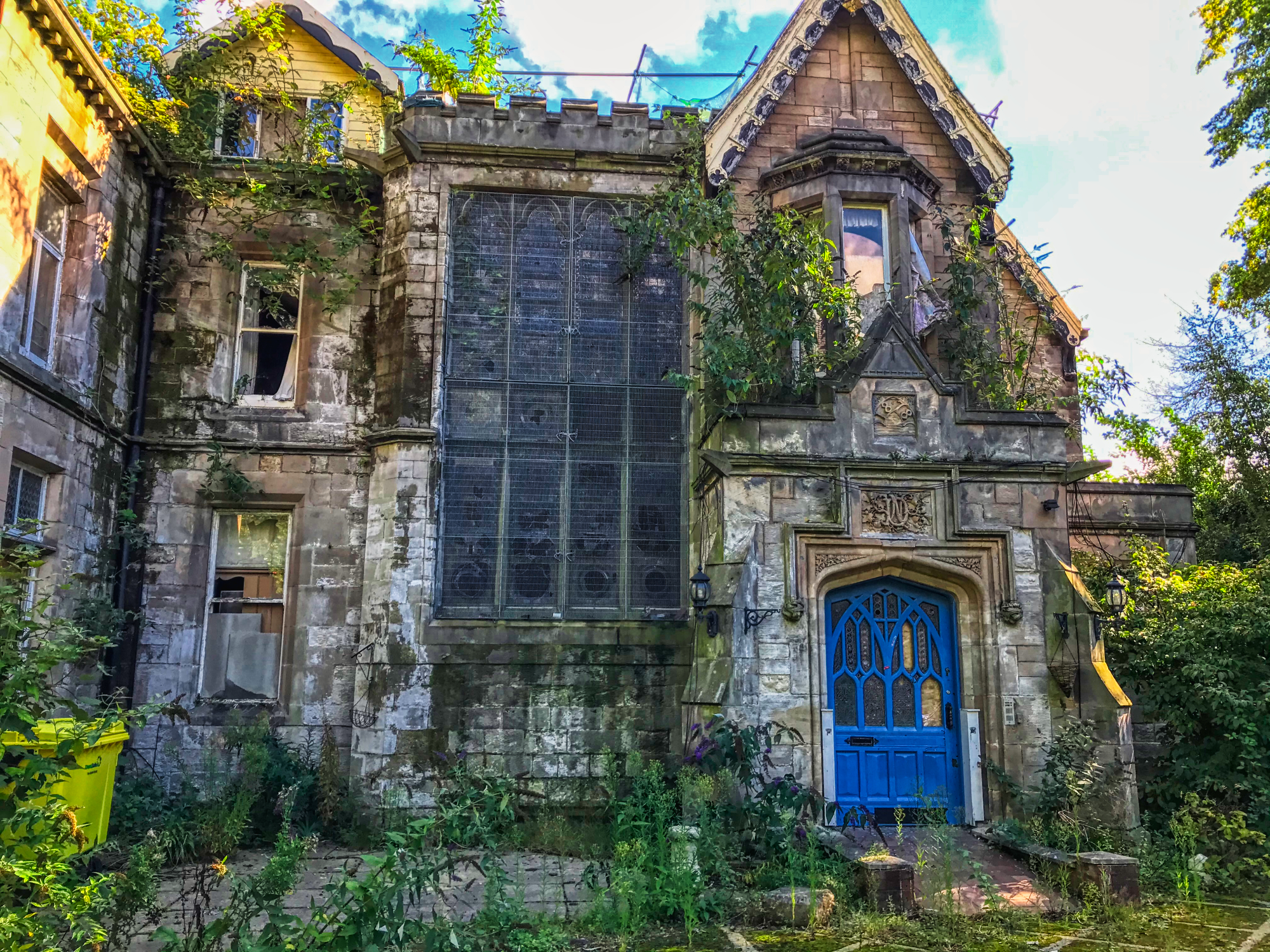 Entering the inner grounds, my fears faded quickly. There would be no terrible stinky smells in my car for the rest of the day, and Mossley Manor was to be the first of many.
I vaguely remember a news report years ago about an OAP manor house being closed down by the local council. This could we have been Mossley Manor; the place has quite a history.
Mossley Manor Care Home, in Mossley Hill, where "betrayed" disabled or dementia-suffering patients stayed, was forced to close after a string of failures were uncovered in 2015.
Stunned inspectors discovered some staff members with criminal convictions were working unchecked and two millionaire brothers, who owned the home, failed to immediately inform watchdog the Care Quality Commission (CQC) about the deaths of 10 residents.
Emergency powers were used to shut down the £1,000-a-month, 43-room home after inspectors found residents left to lie in their own urine in rooms, dubbed "prison cells" by an upset employee.
It has been closed for 5 years and the outside views were showing just that. Being enclosed in its' own grounds, we felt quite secure that nobody could see us, always a good thing.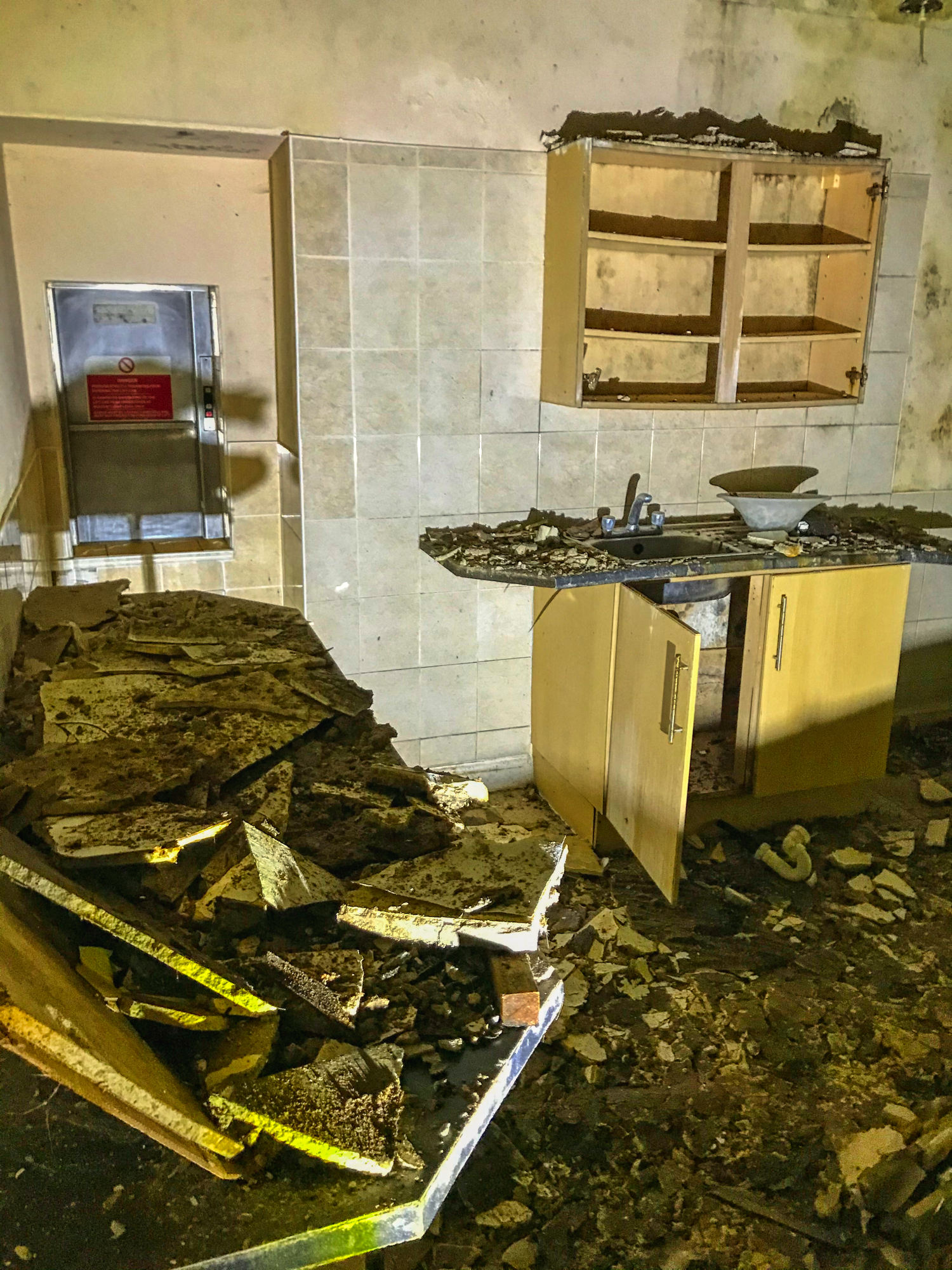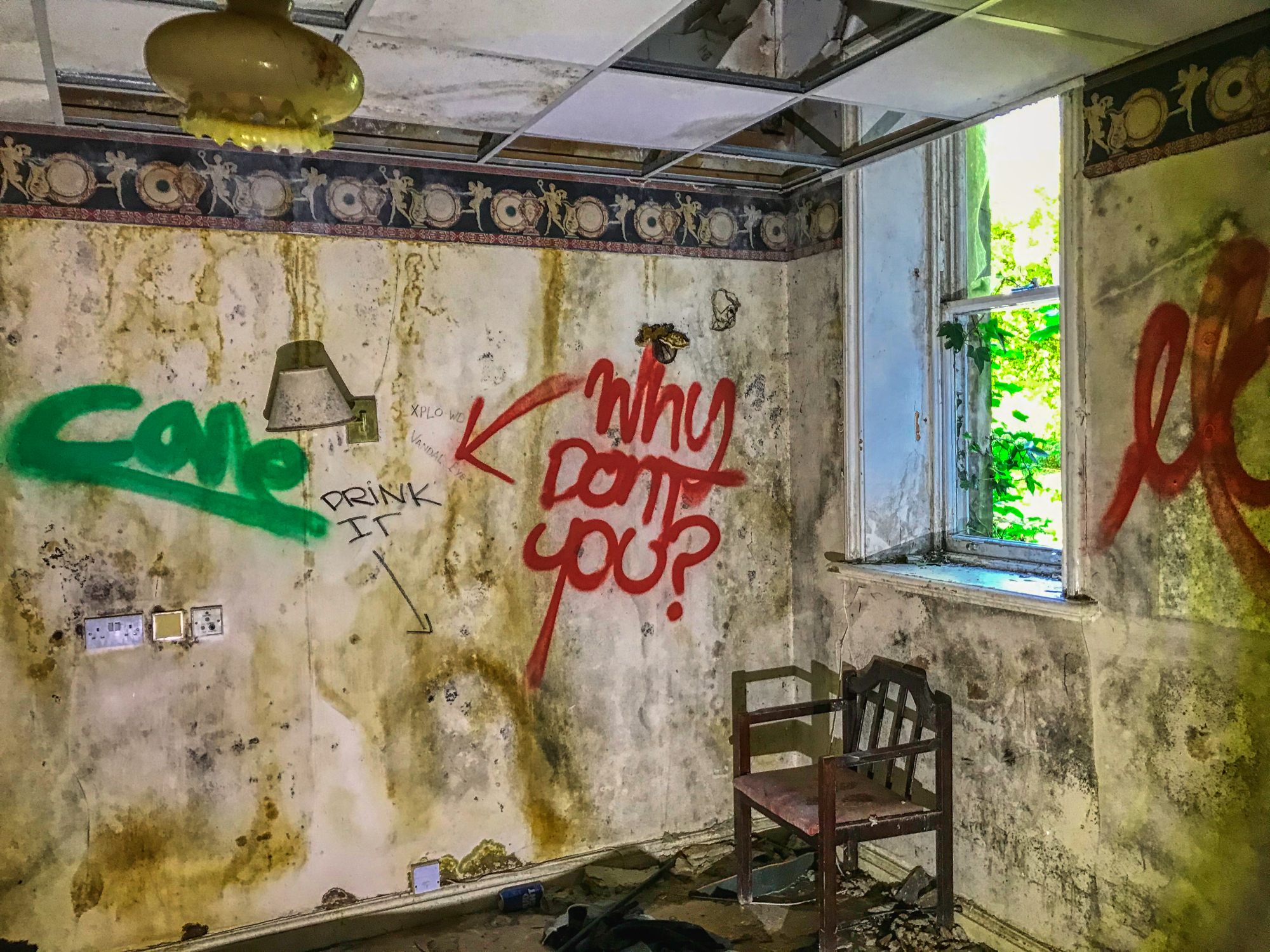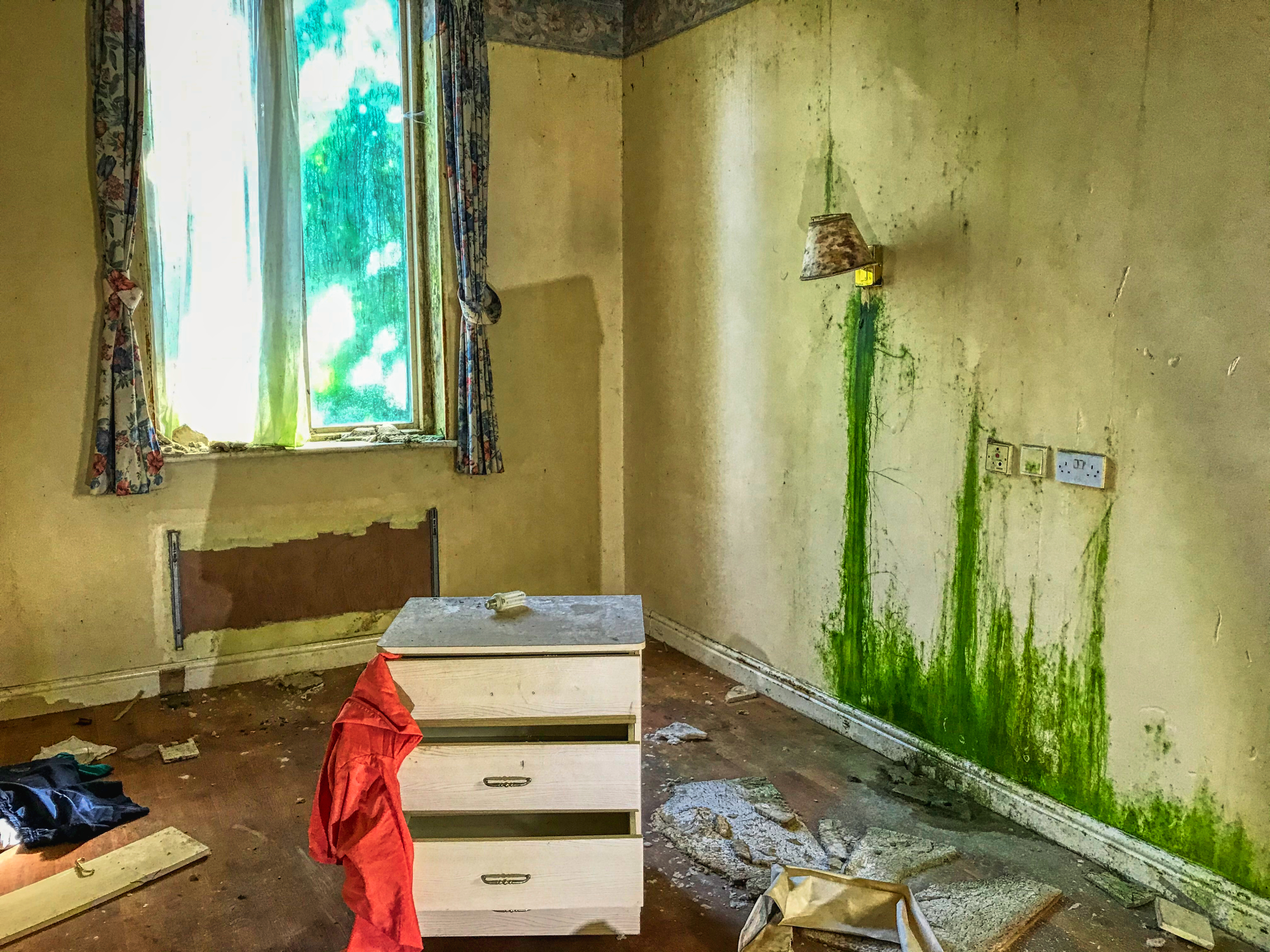 Getting inside was comparatively simple, I guess we timed it well and within minutes we were breathing in the damp, putrid air we have been accustomed to inhaling in such places.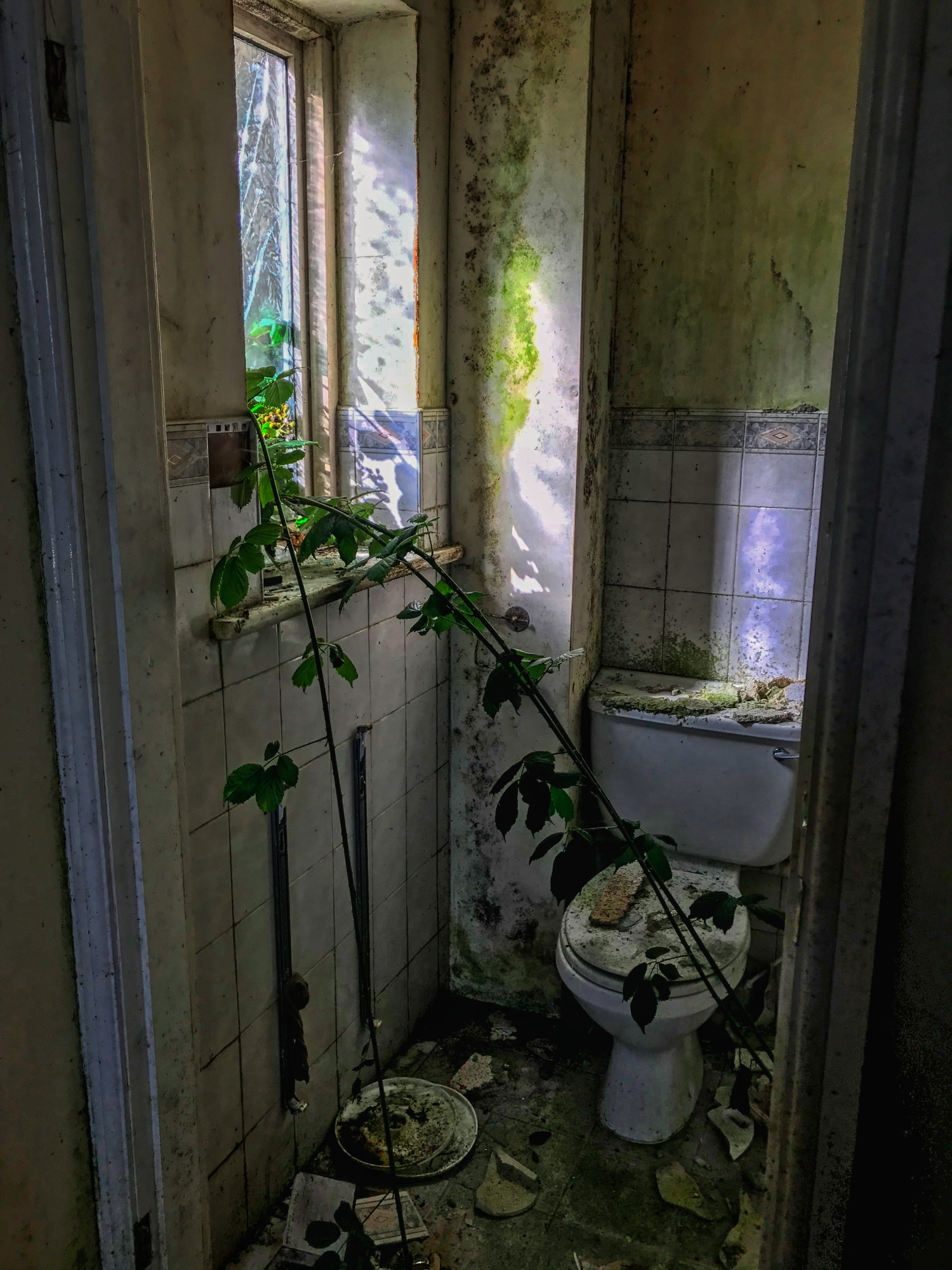 Parts of the manor were quite sparse unless you include abundant graffiti.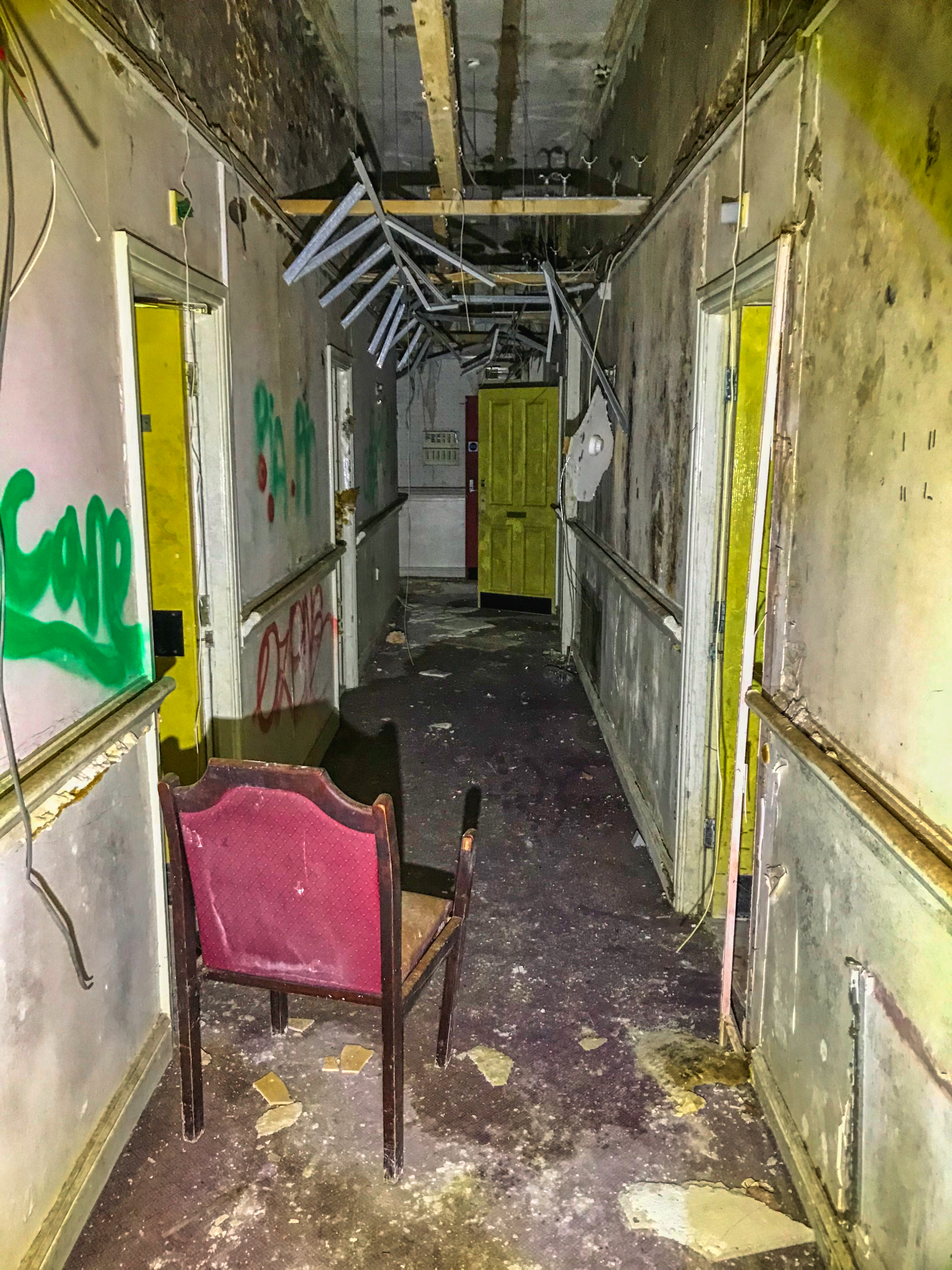 The passages and halls were reasonably creepy making @dizzydiscovery jumpy at times. He was quite adamant someone else was inside.
I'm a little deafer than him which is quite an asset as an explorer and heard nothing.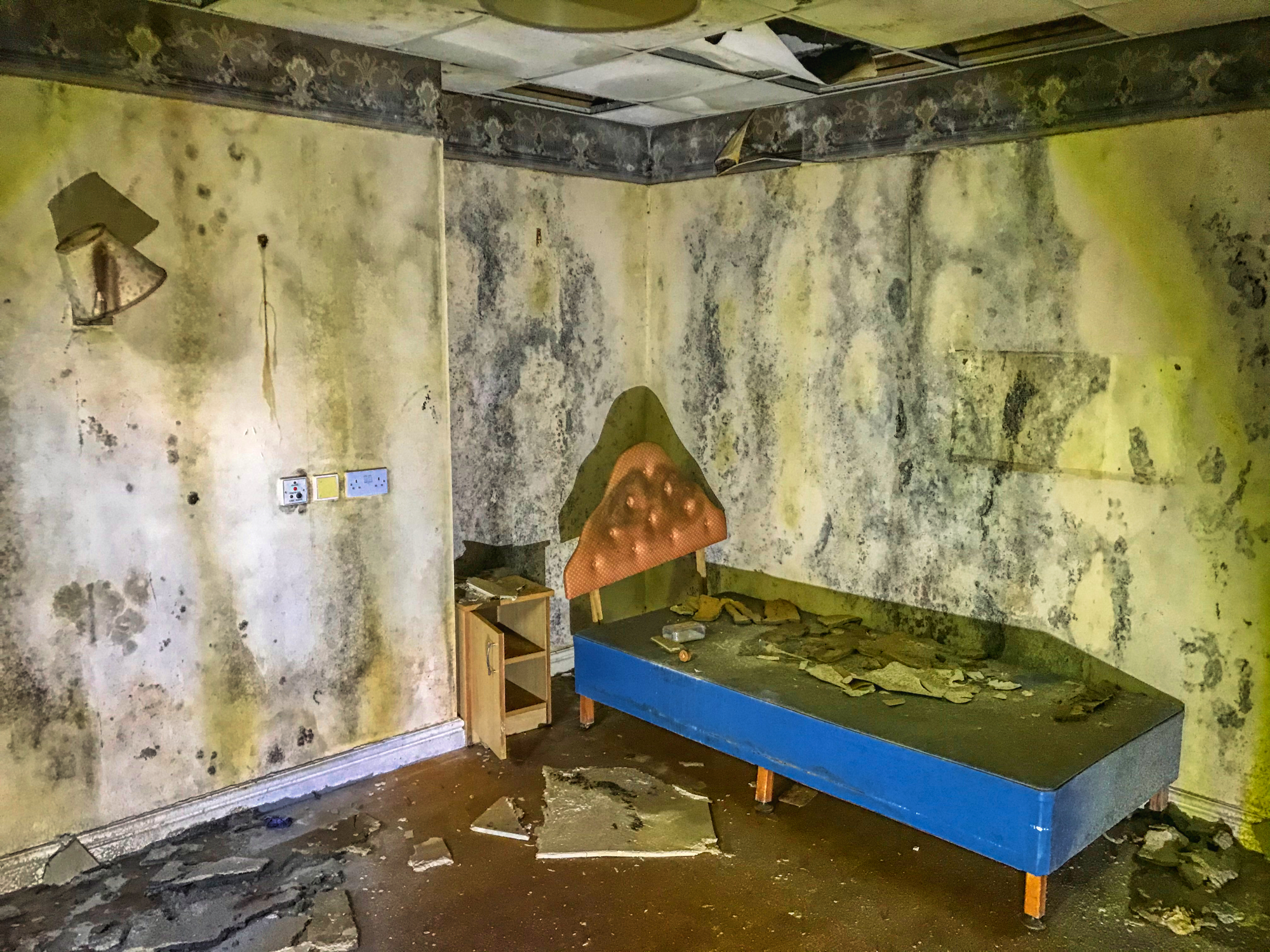 This must have been nice once, apart from maybe the constant stench of piss if that newspaper report is accurate.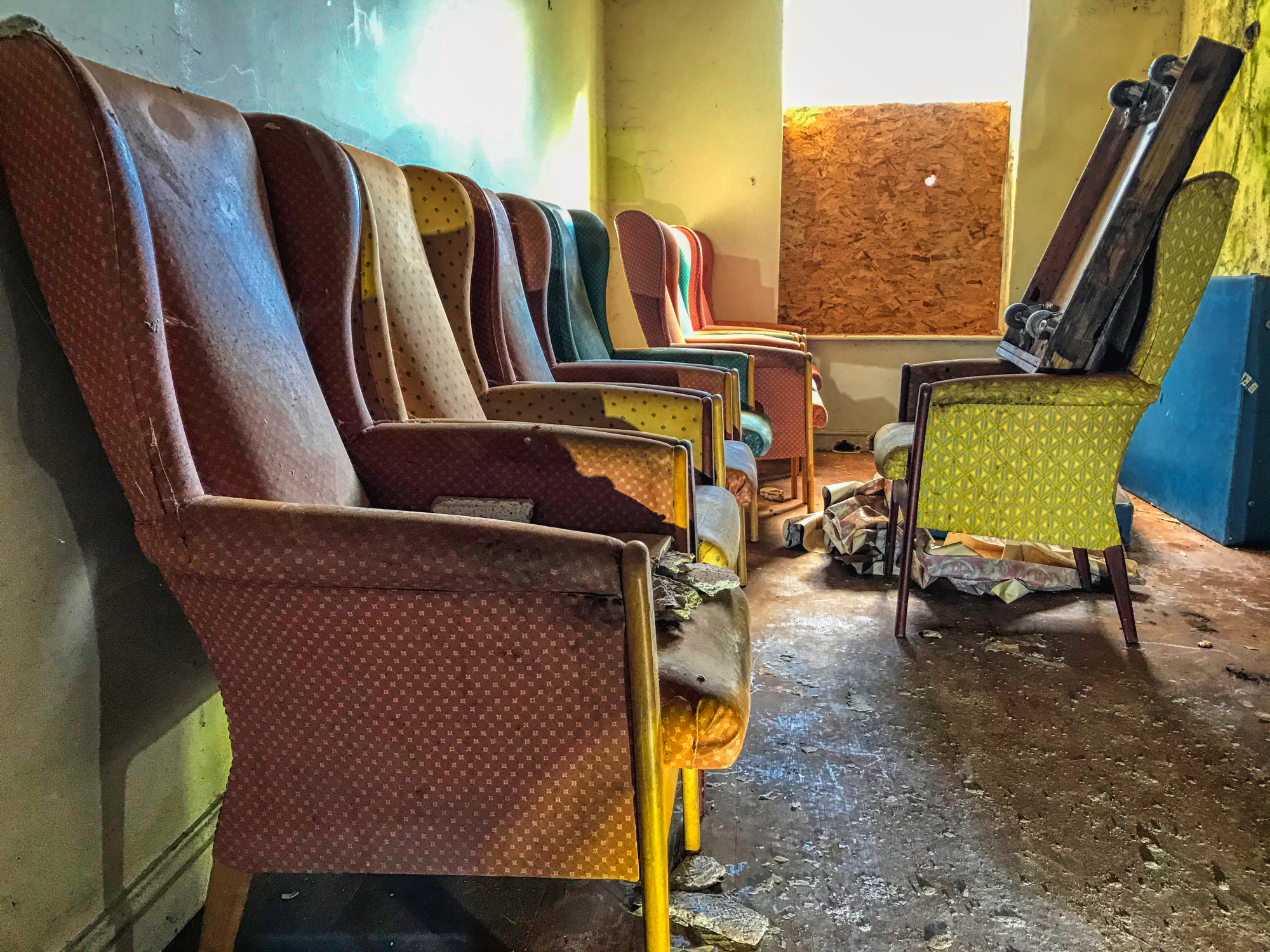 Do old people really like sitting next to each other in these very uncomfortable looking chairs?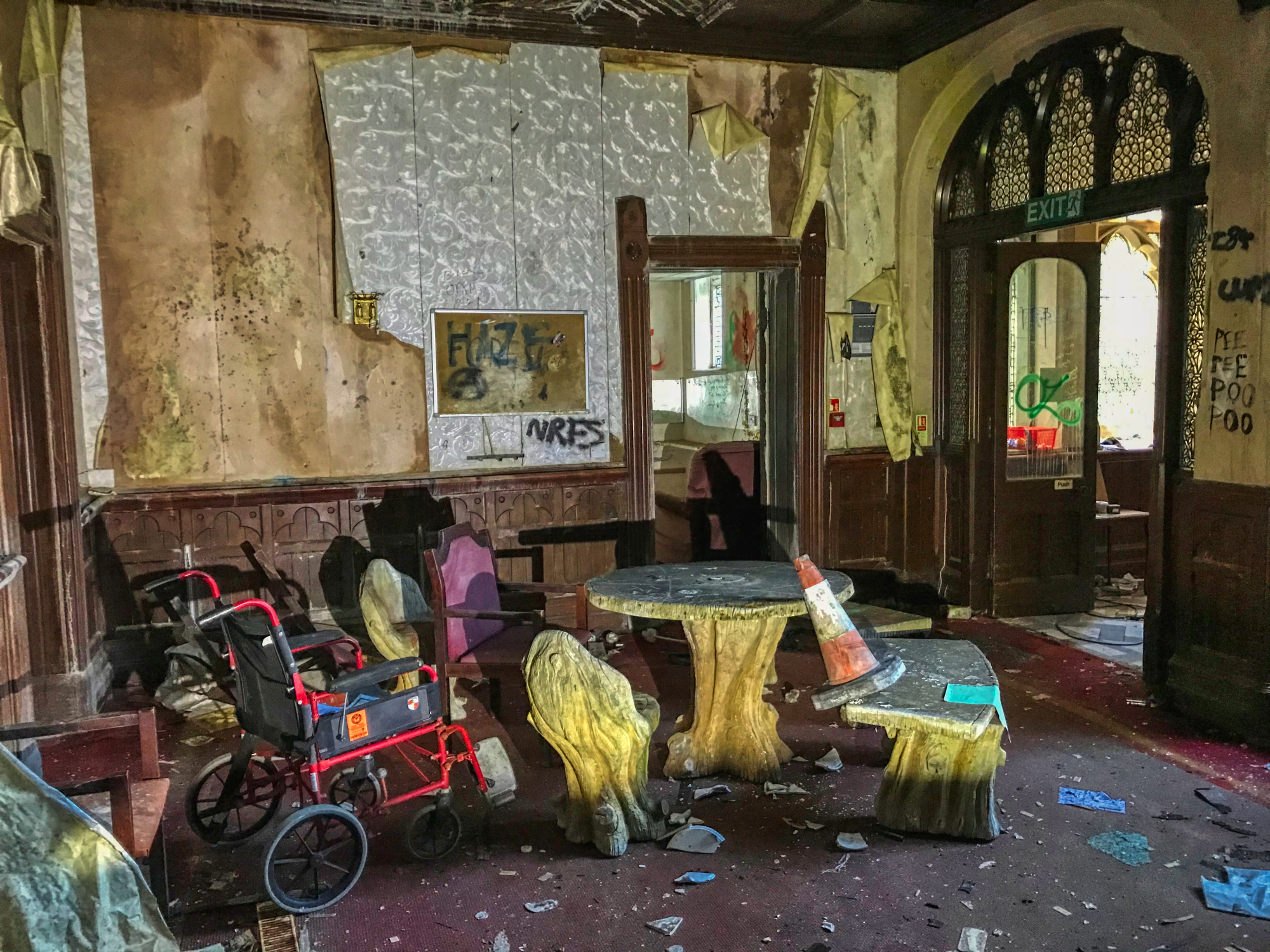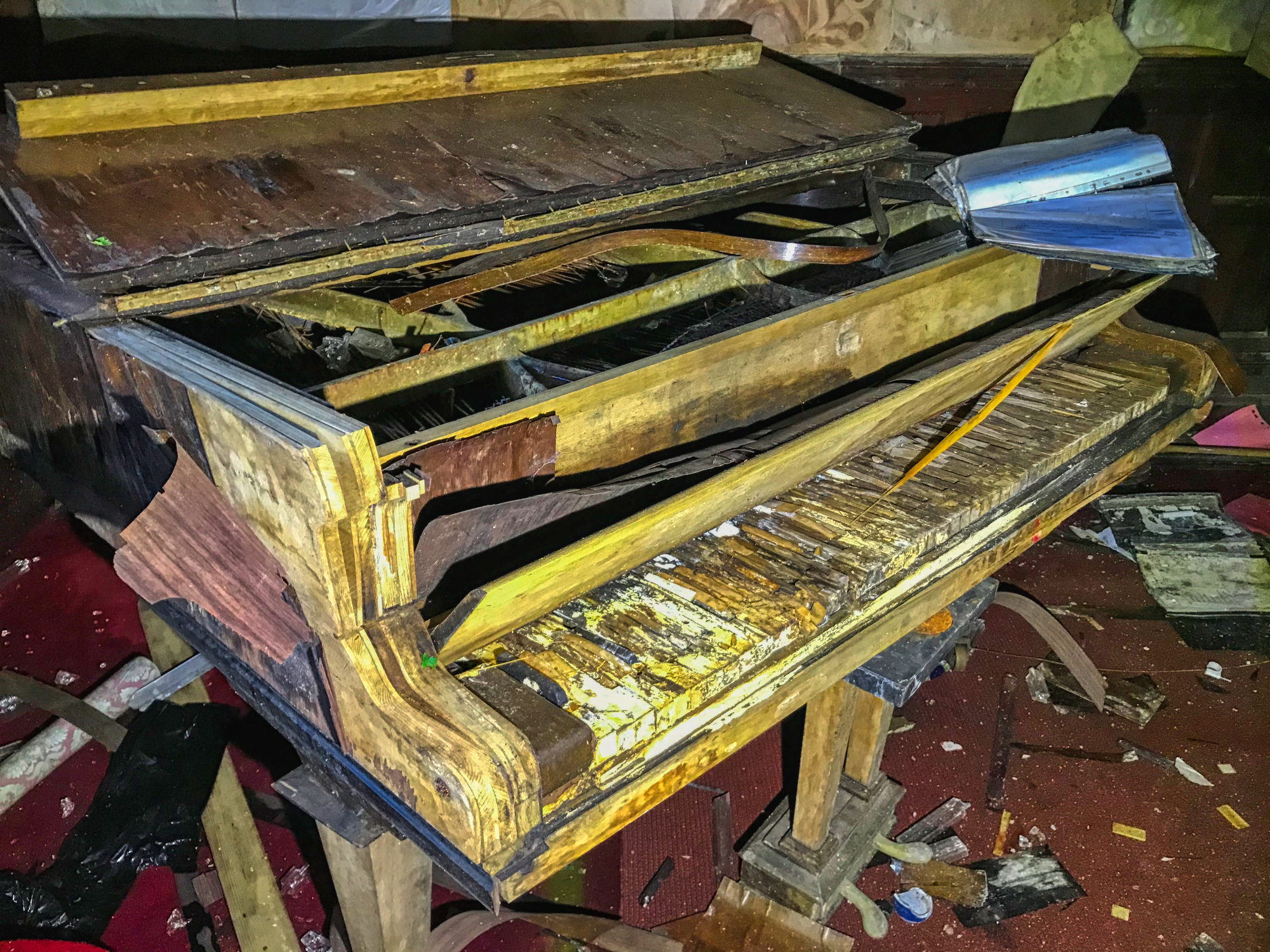 This is the main hallway next to the front door, complete with wrecked piano.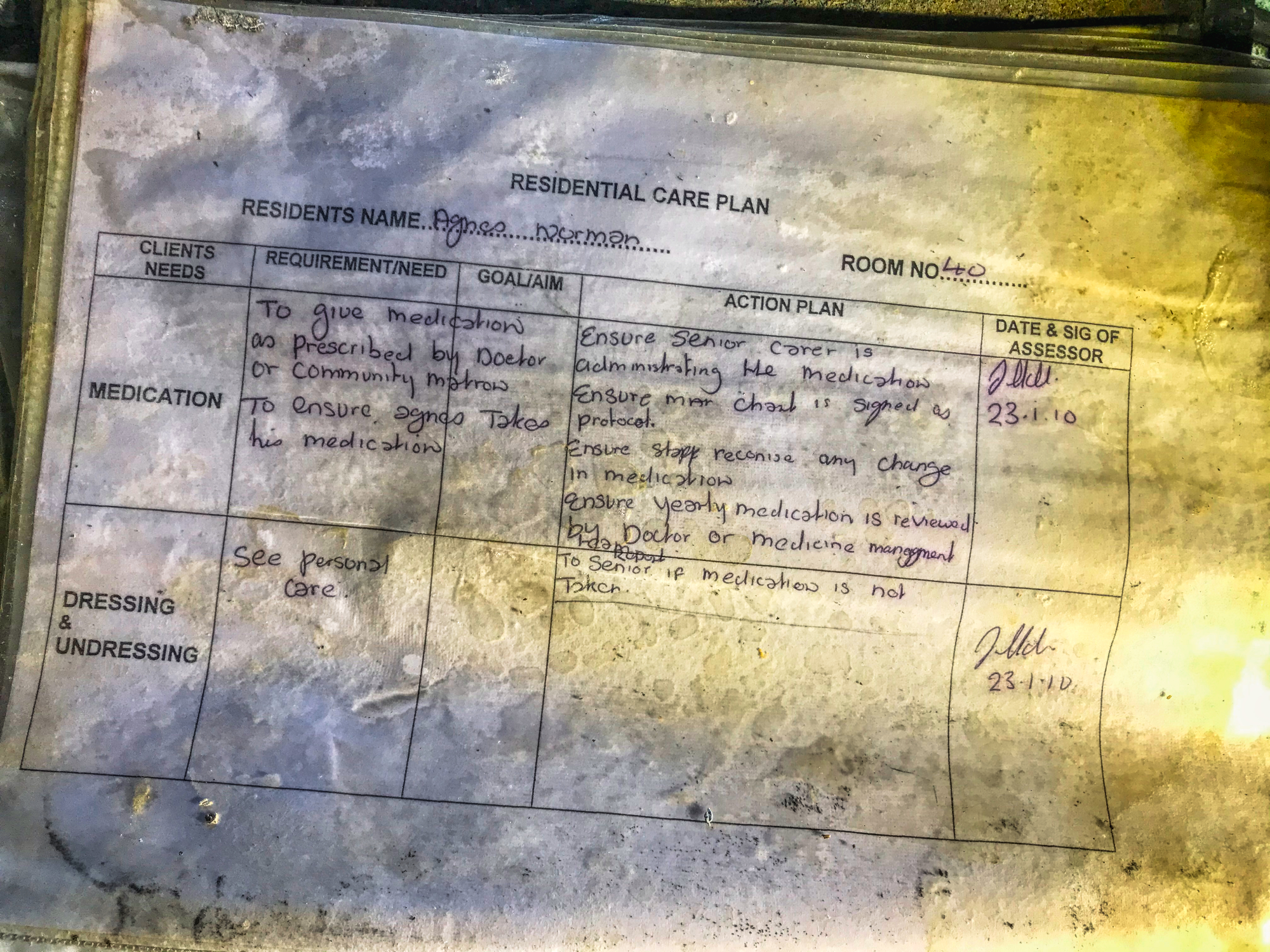 Agnes' report is five years before the closure; they seem to be reporting the facts during those times.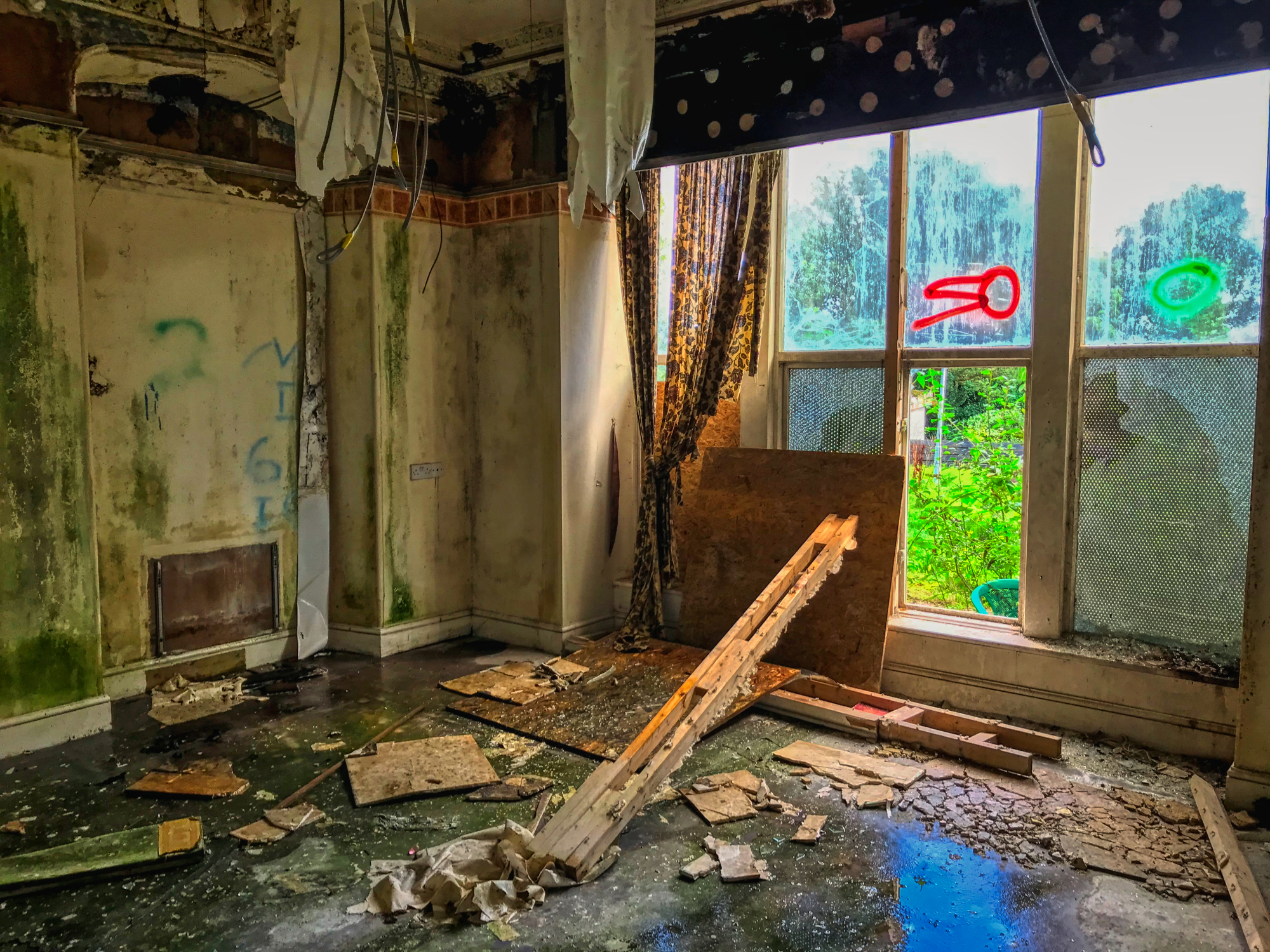 The Manor has probably been sealed since we were there. We could have entered via many entrances.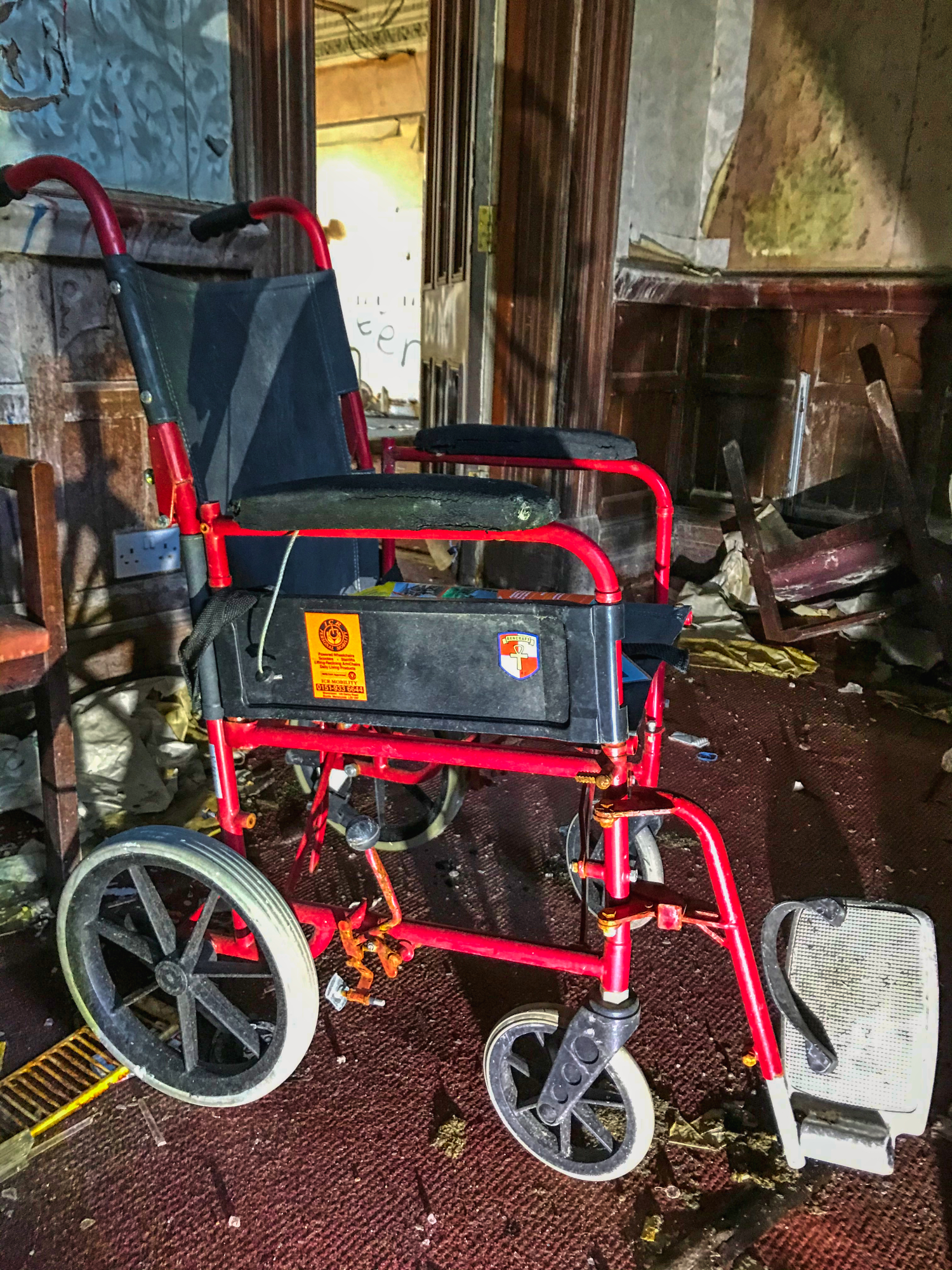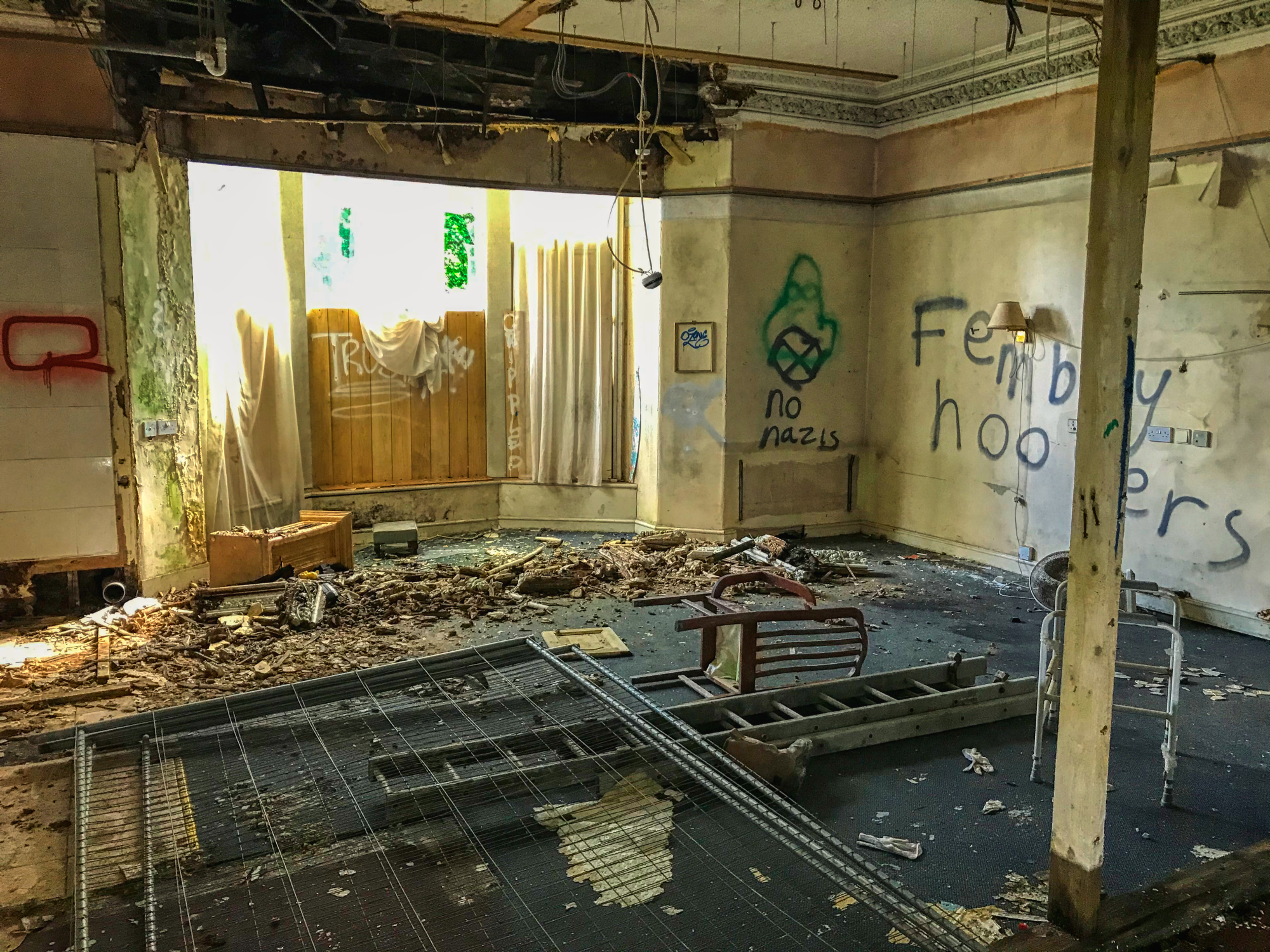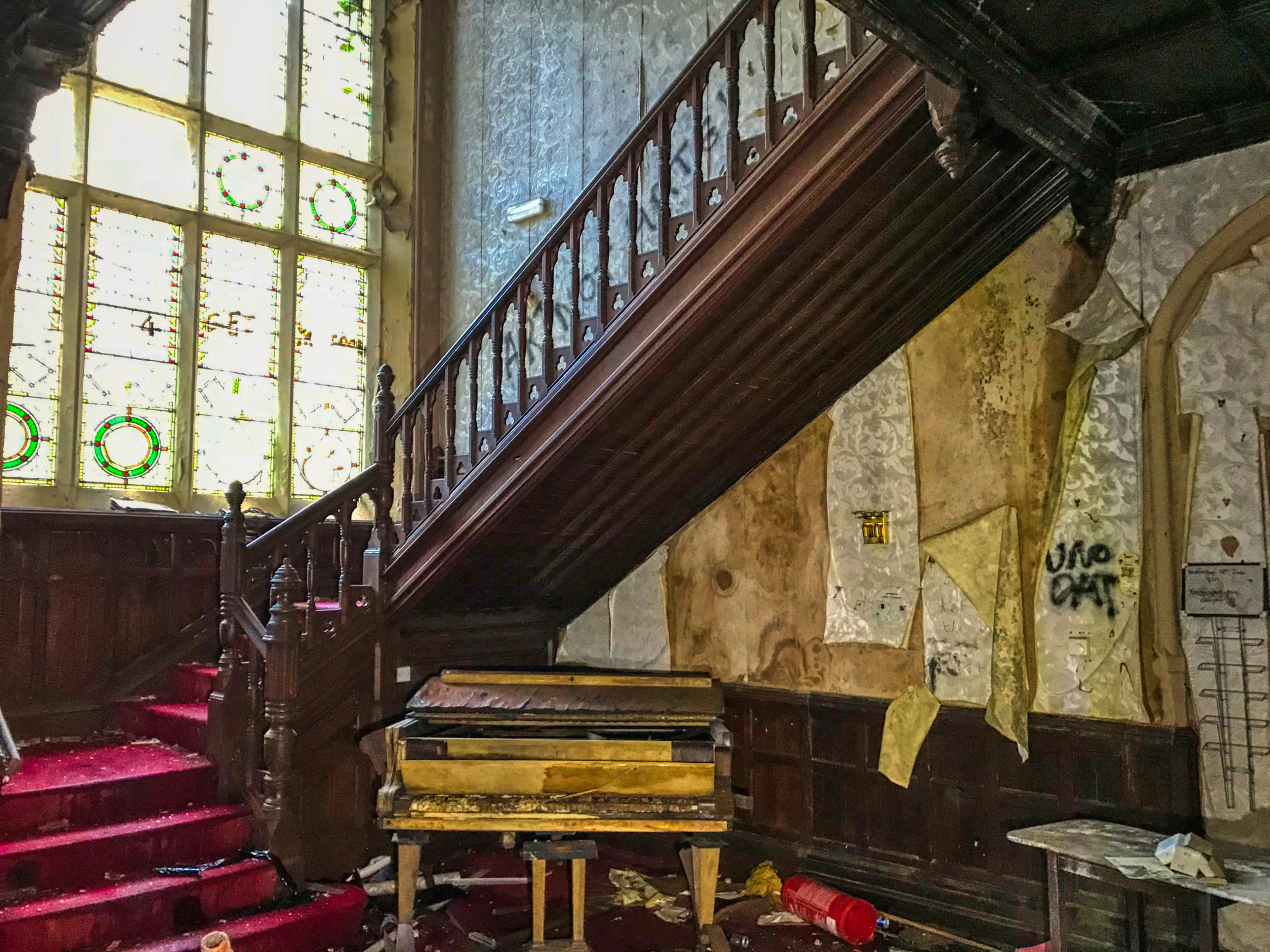 The stairs were a little squishy but not dangerous.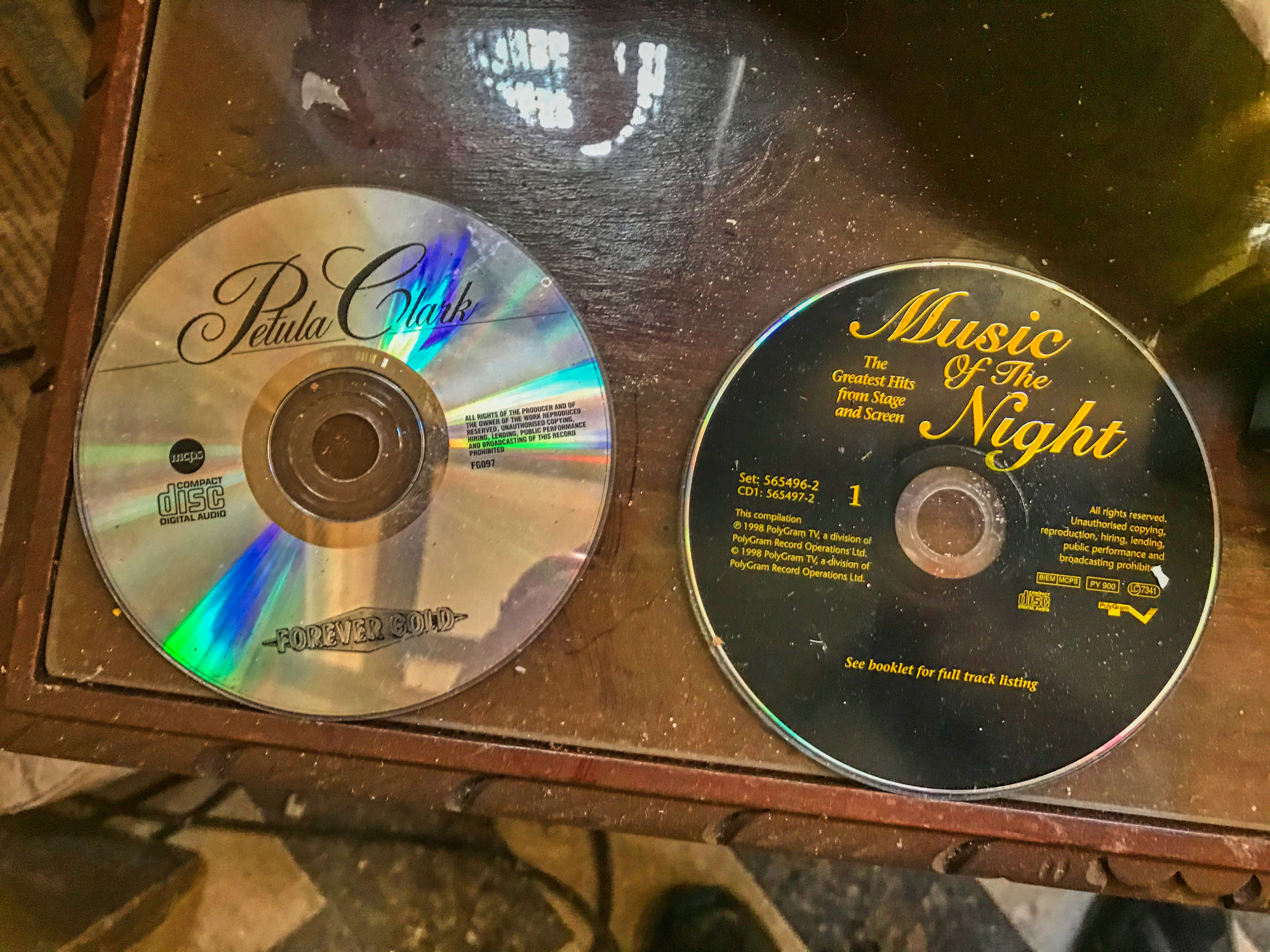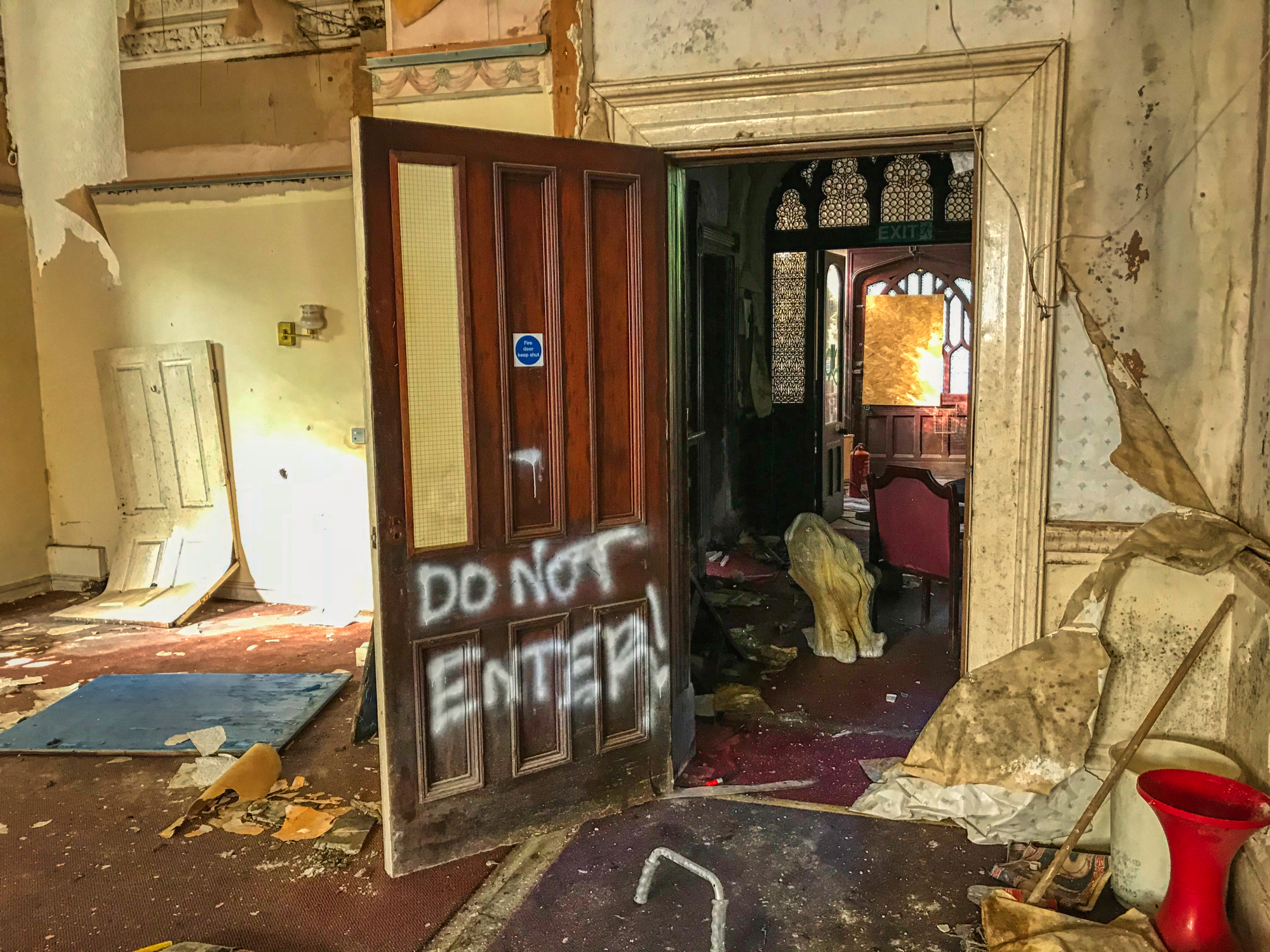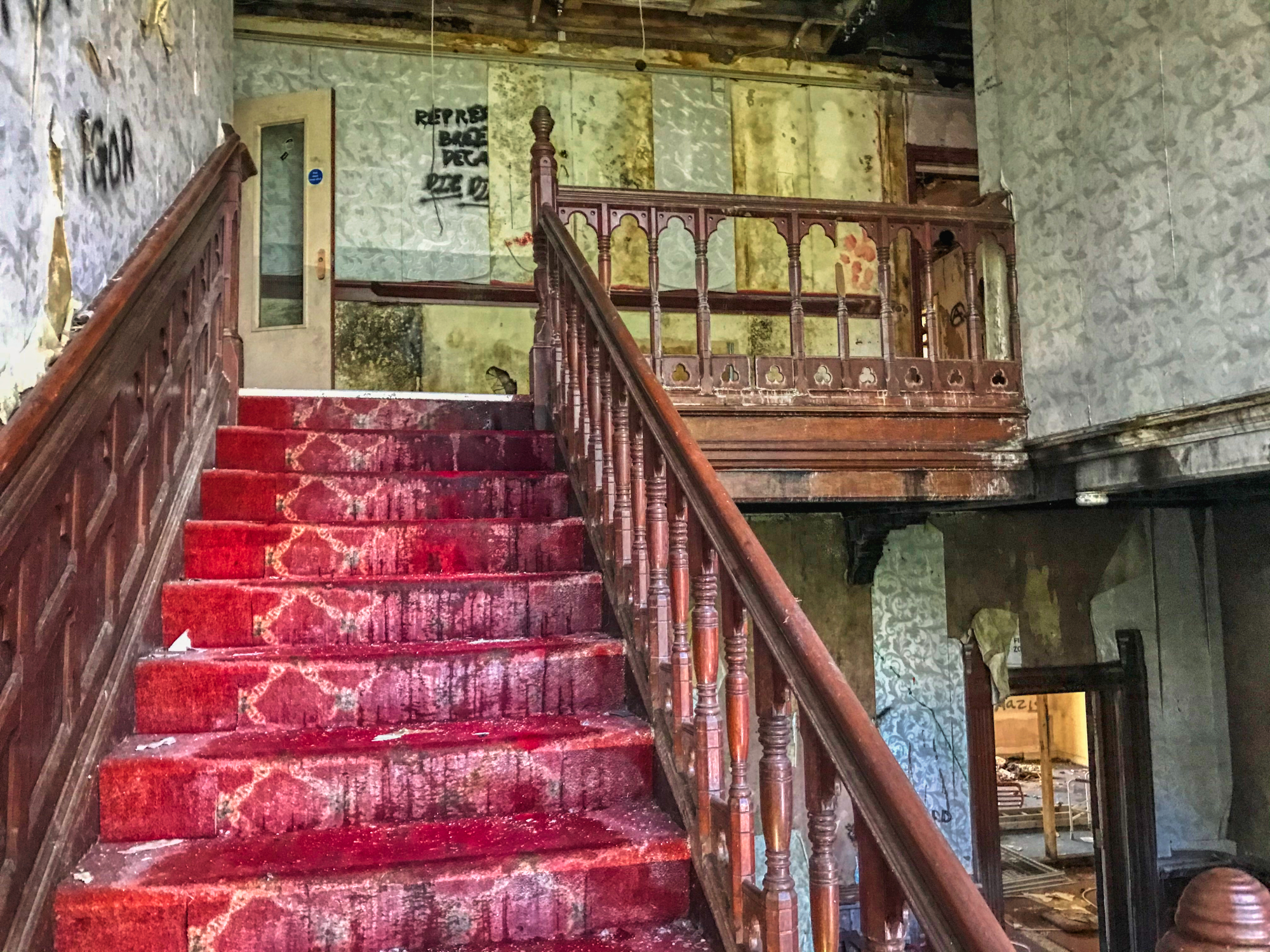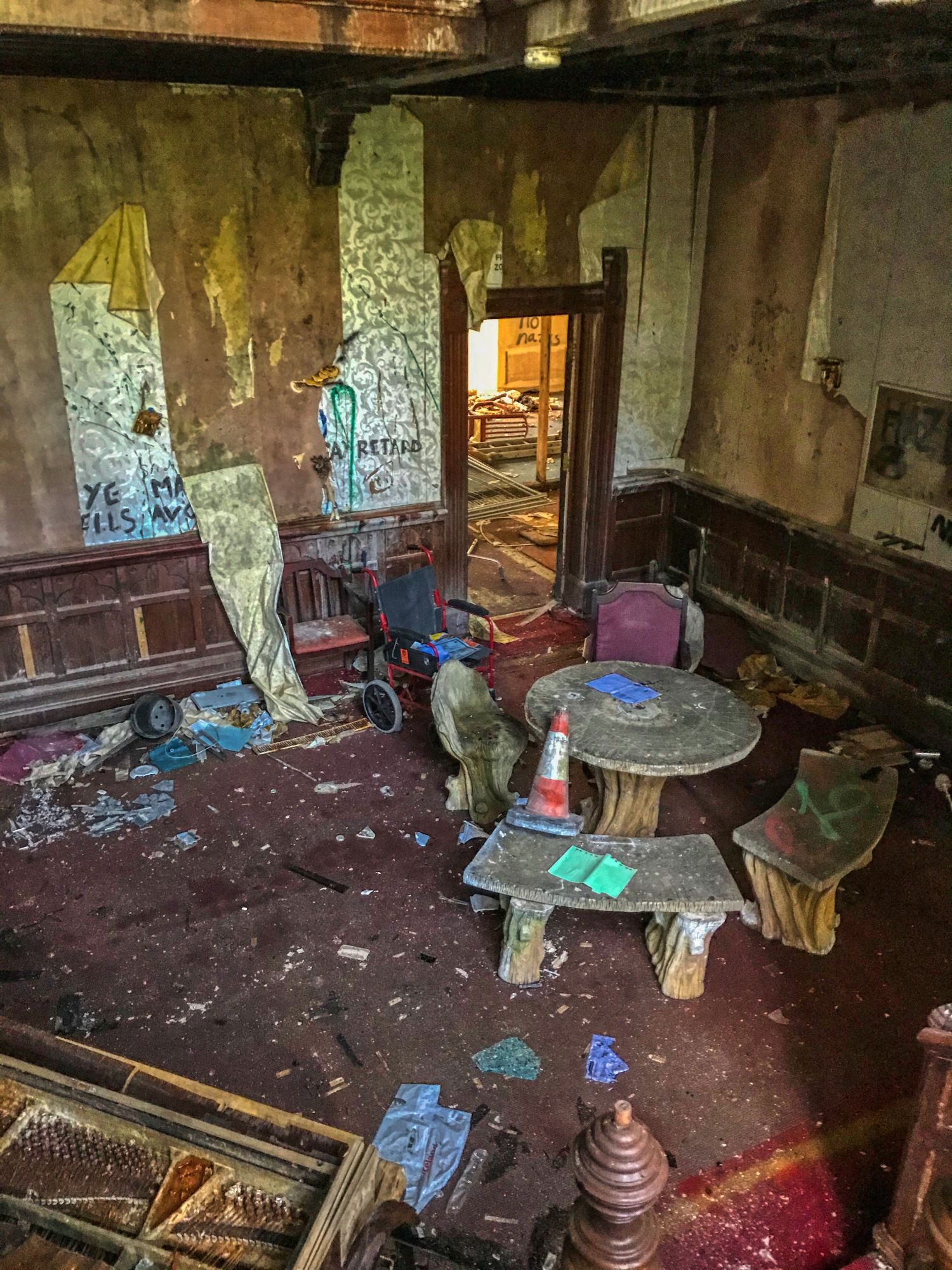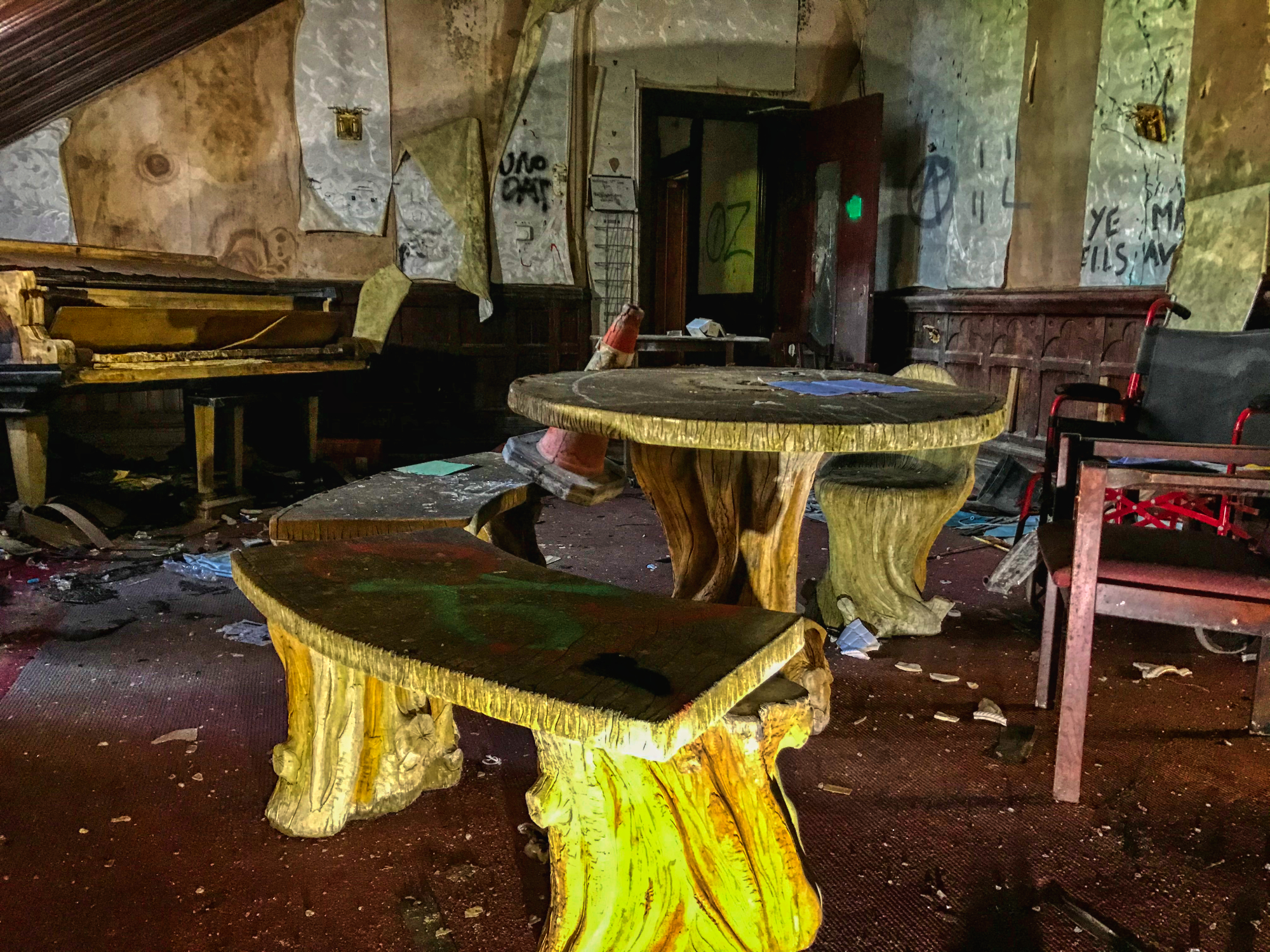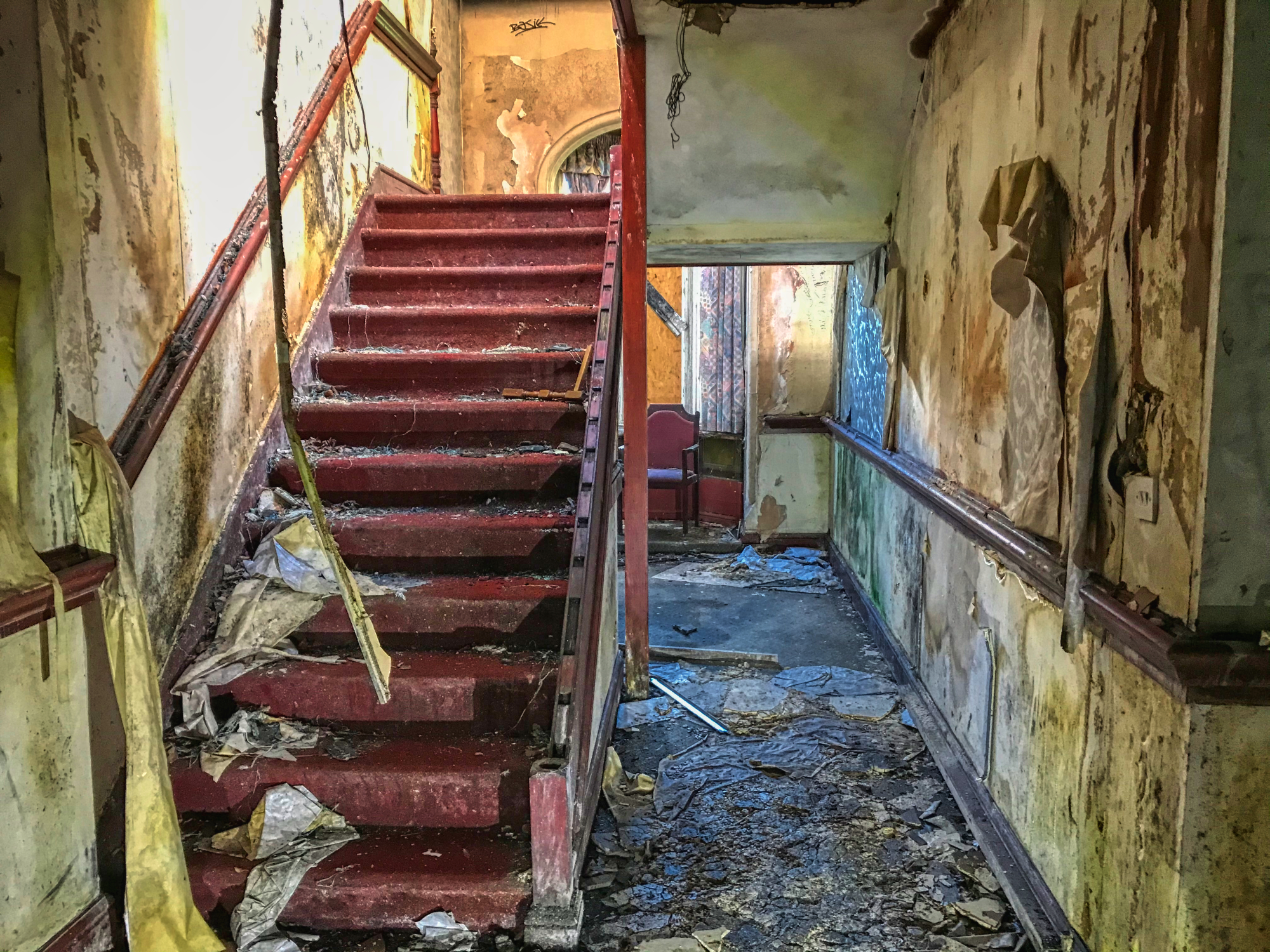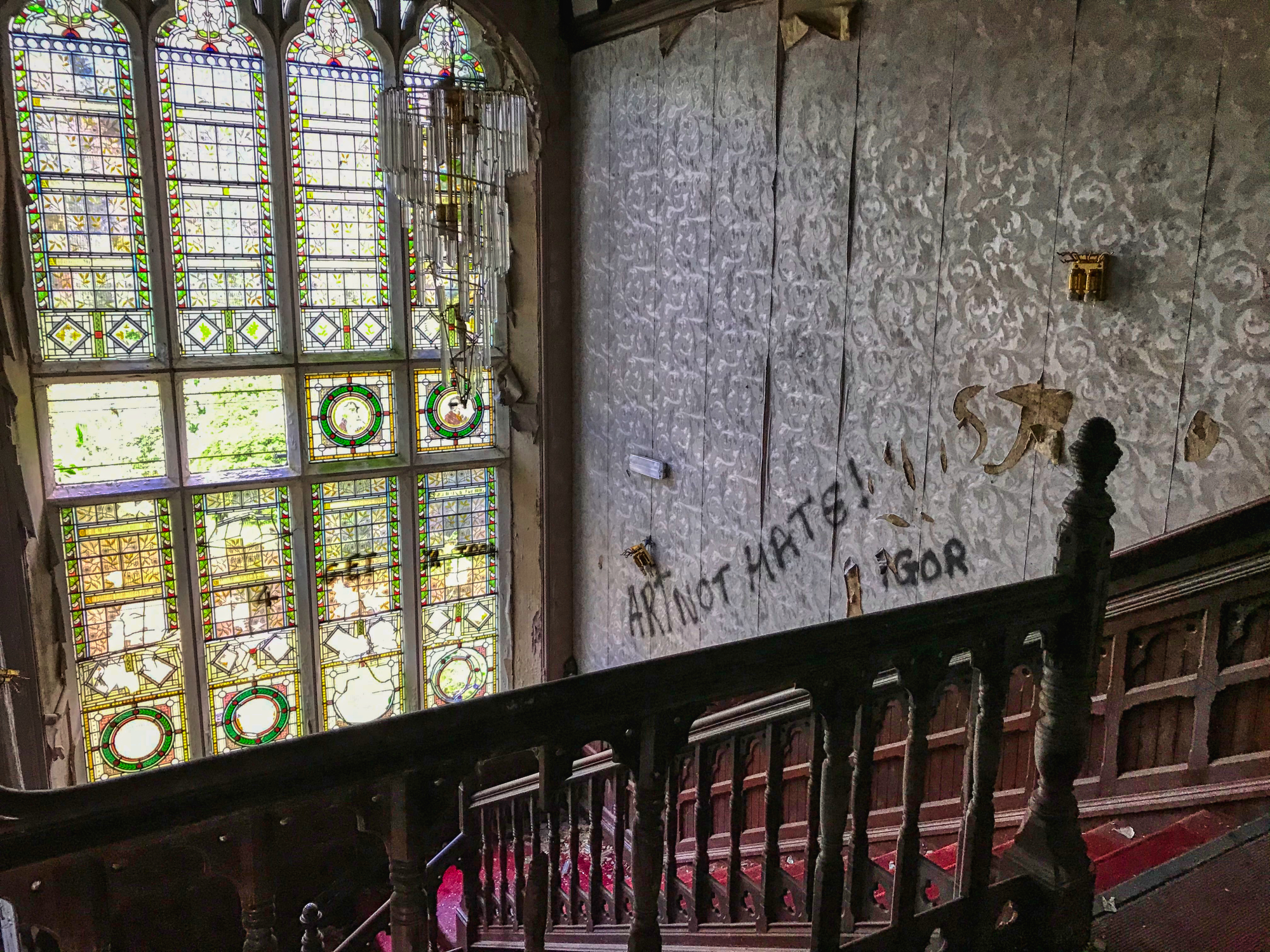 Just look at those windows. Only a couple have had bricks thrown through them.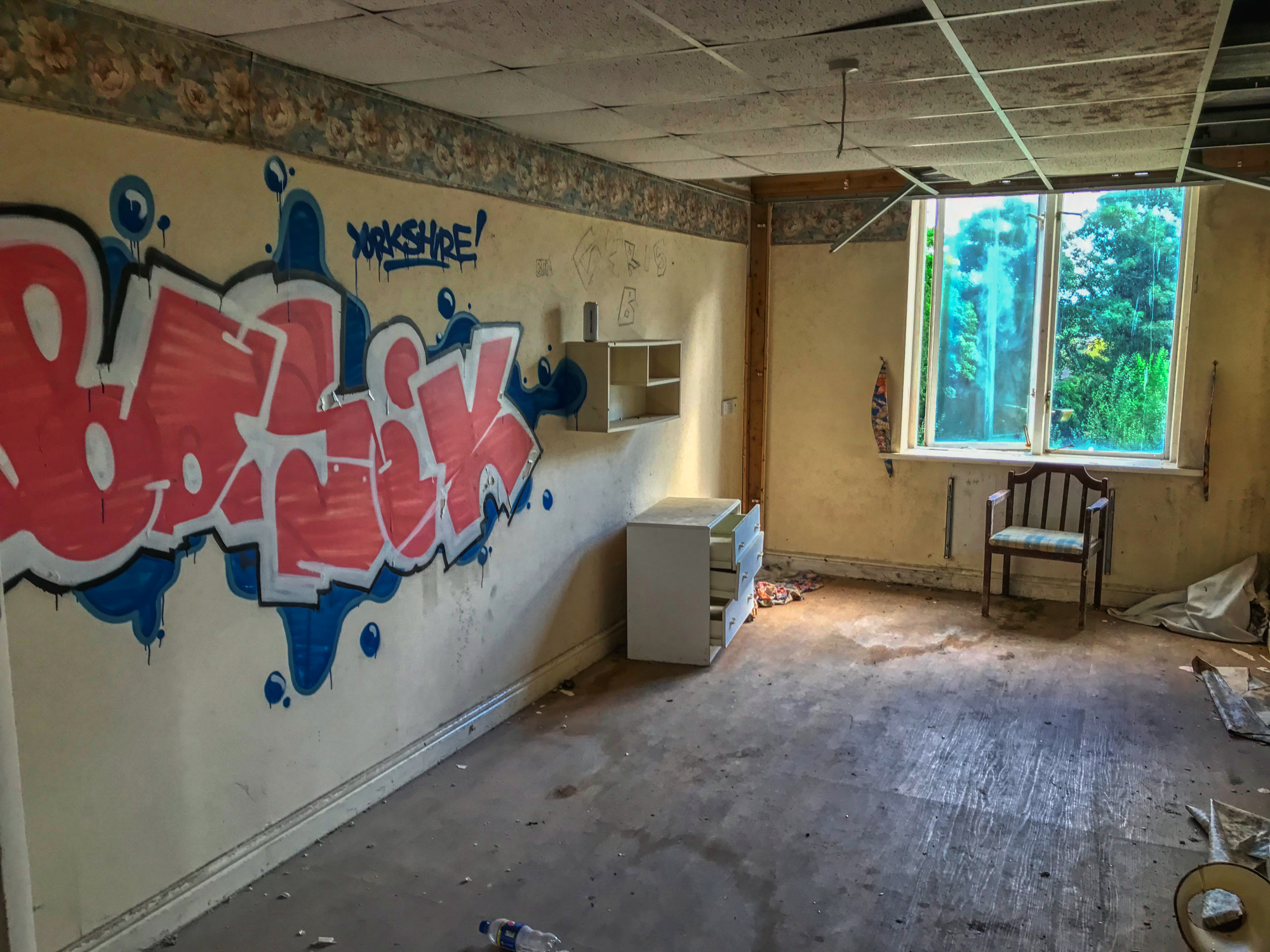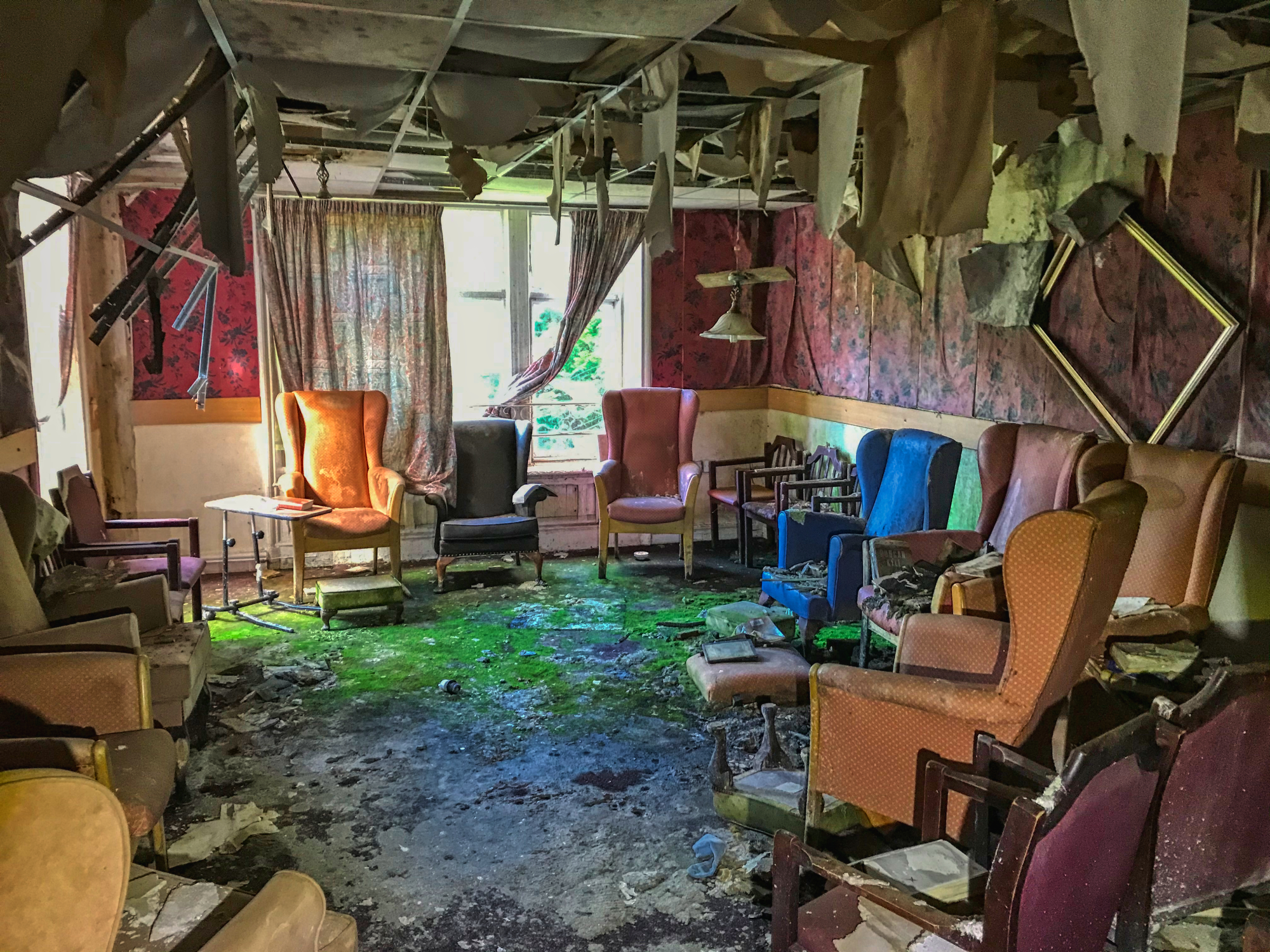 I had seen this room via other reports but seeing it for real is something else. More of those chairs all in a circle with plenty of damp, mould, and rot to boot.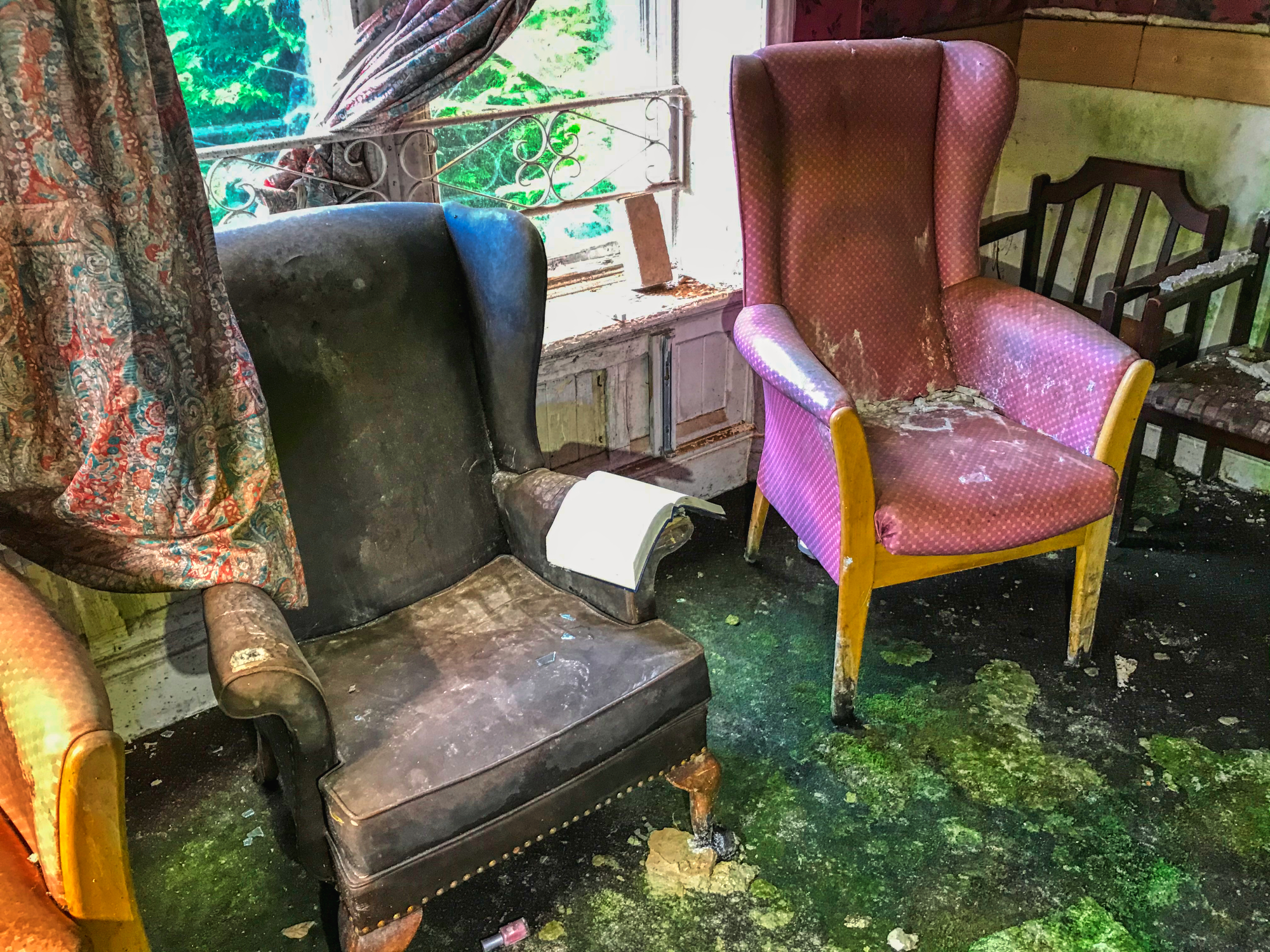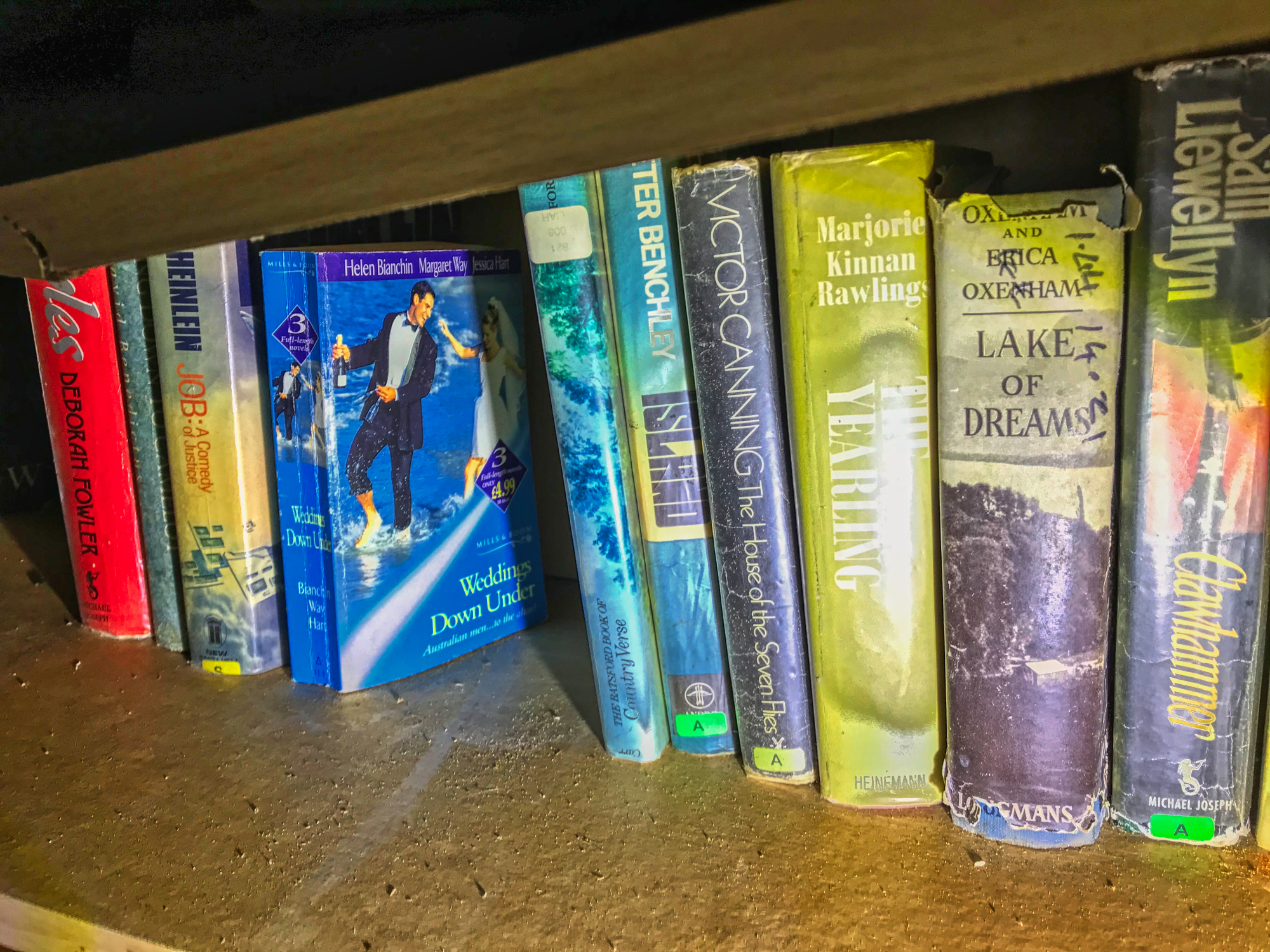 ..and a nice selection of books for when you get tired of talking to the same people every day.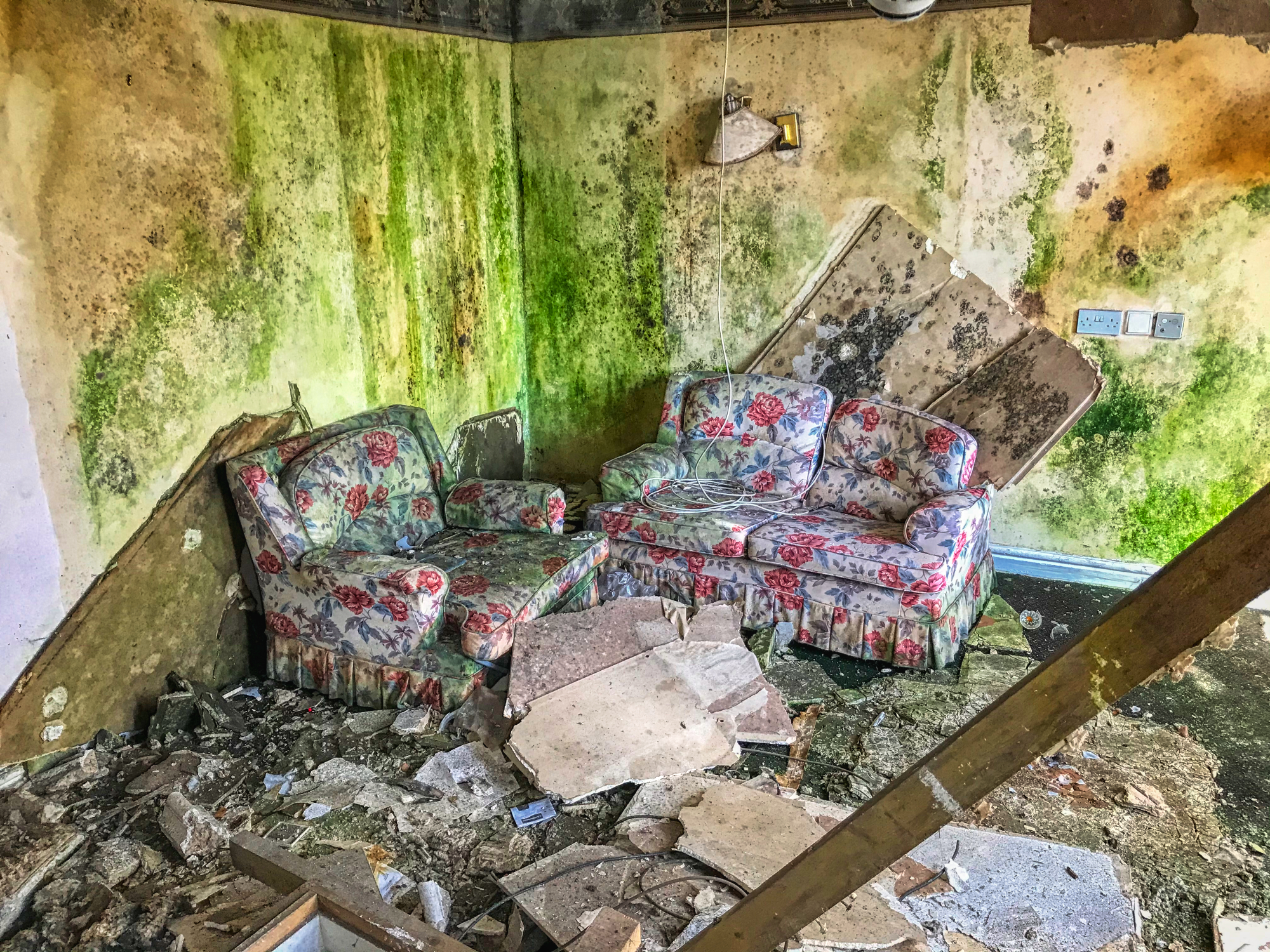 Some rooms were worse than others. The roof was getting a tad leaky in places.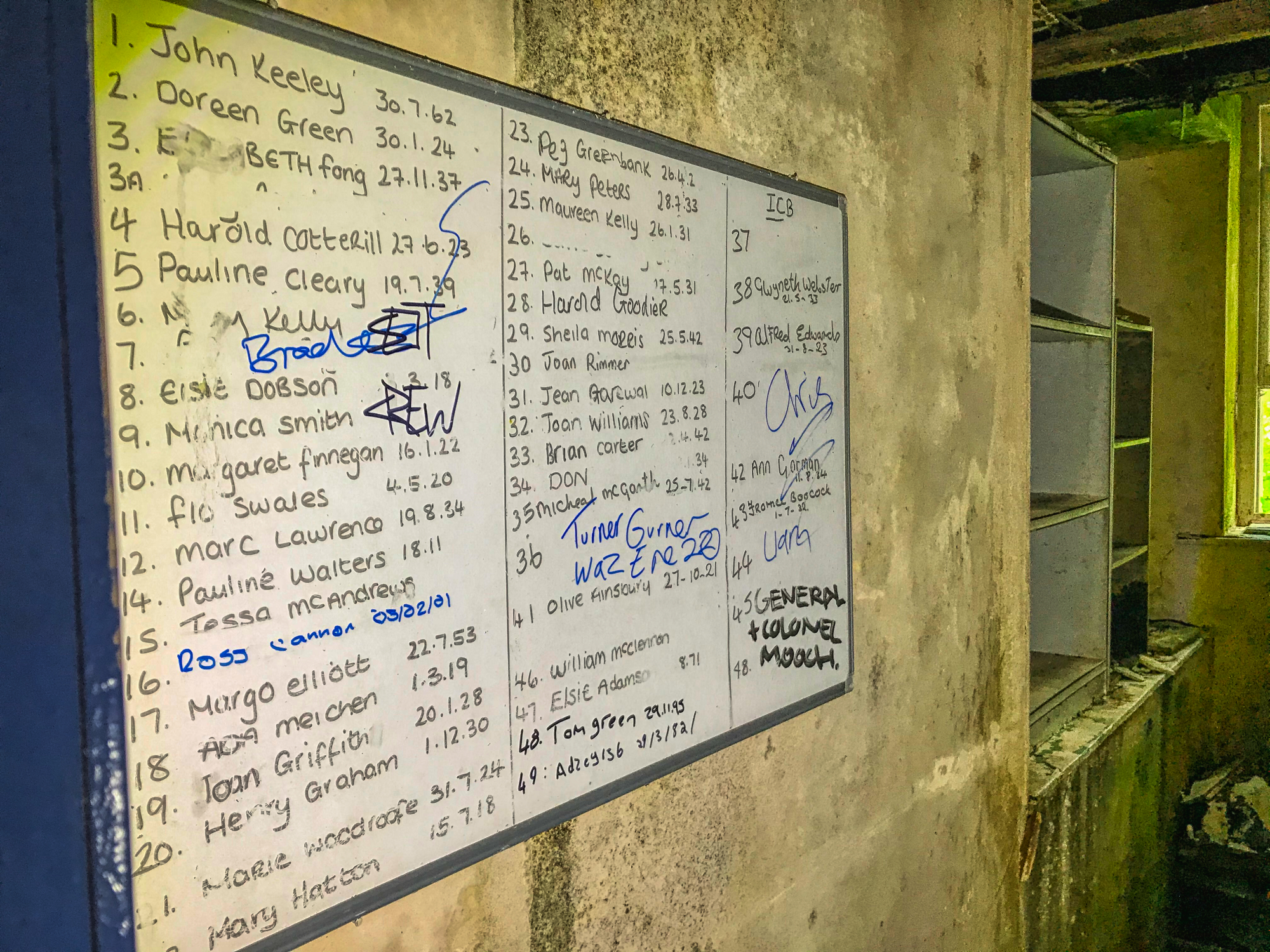 This board intrigued me. Is that name and date of birth? John Keeley is a little young to be a resident don't you think?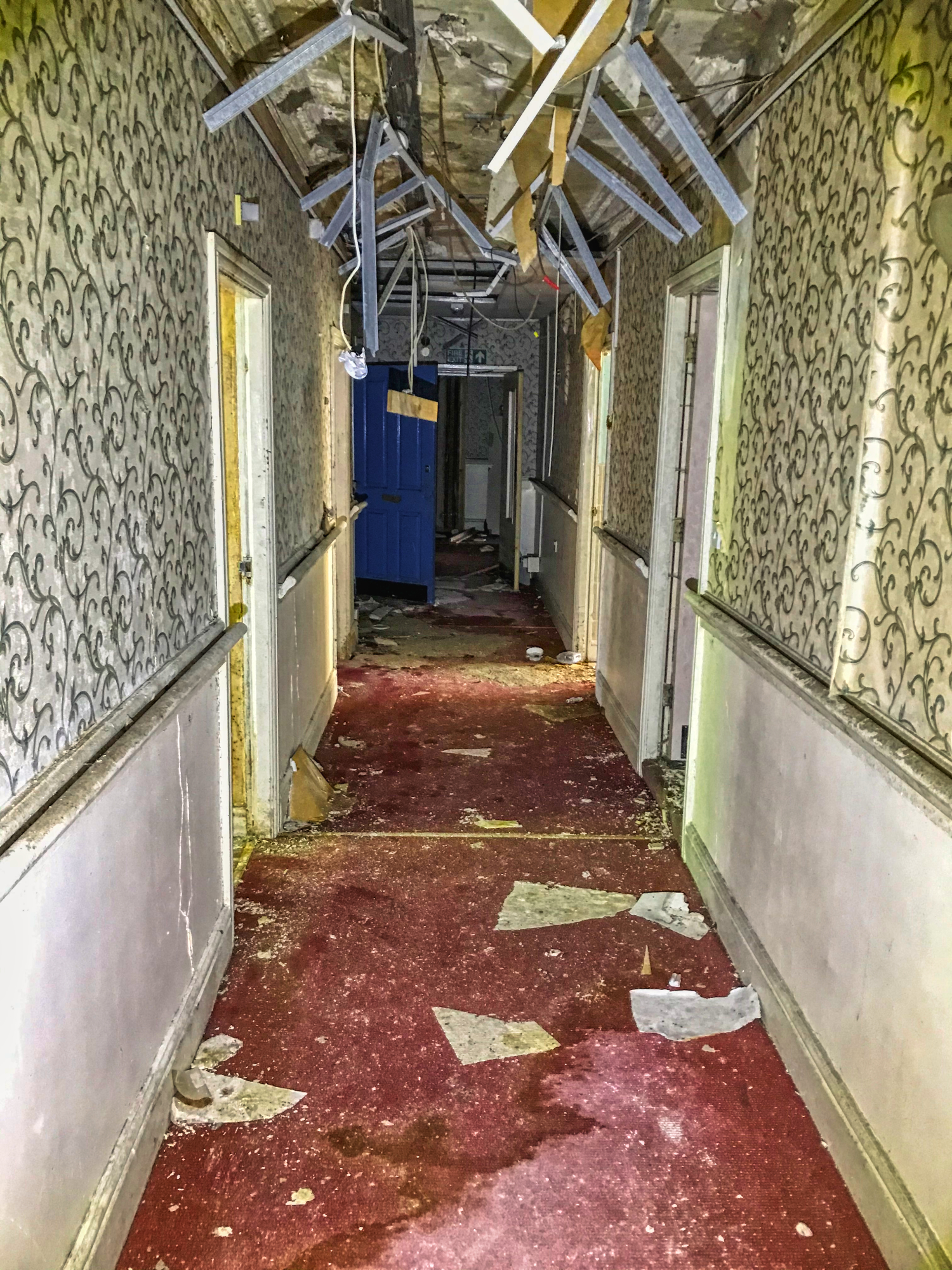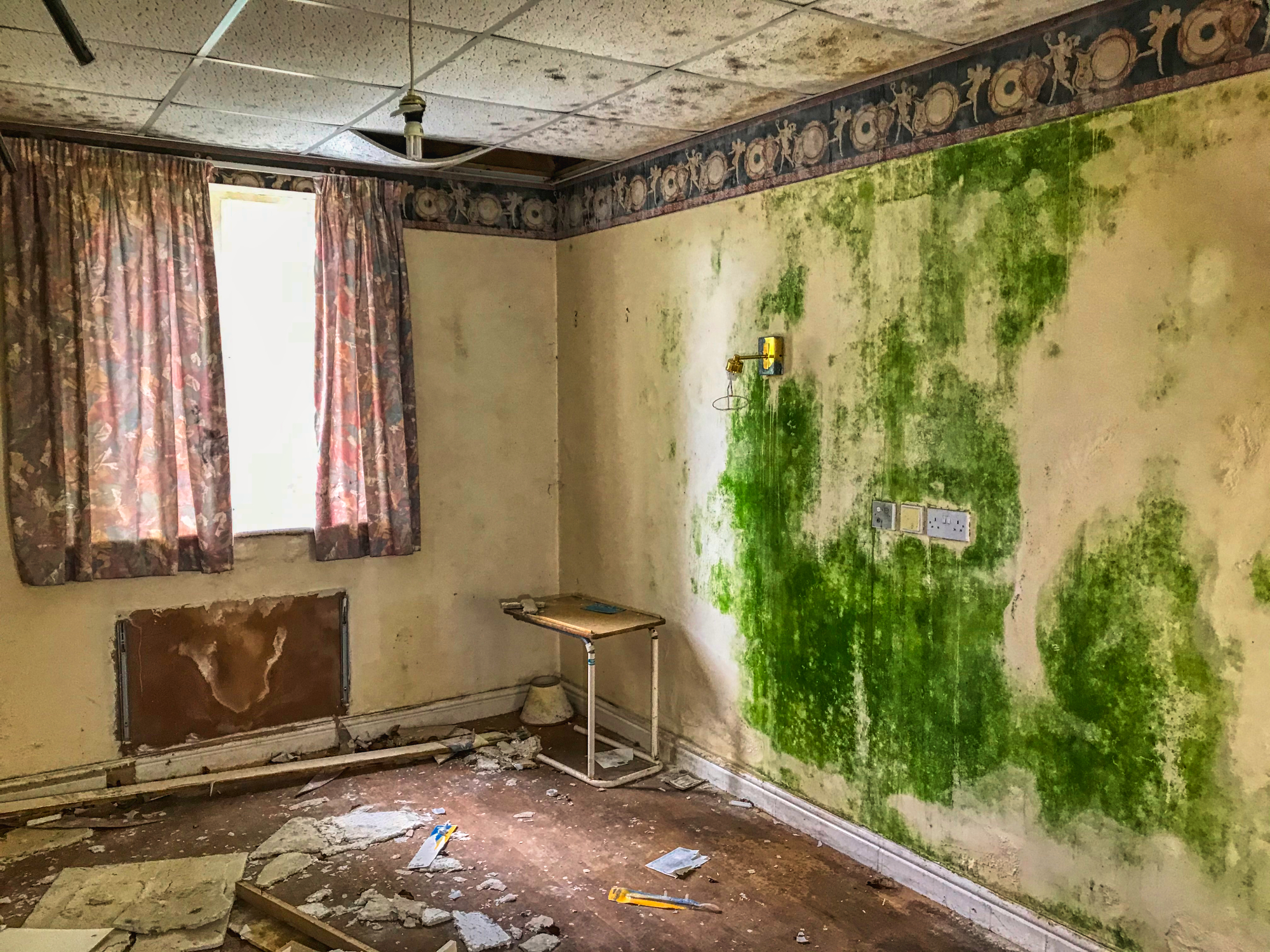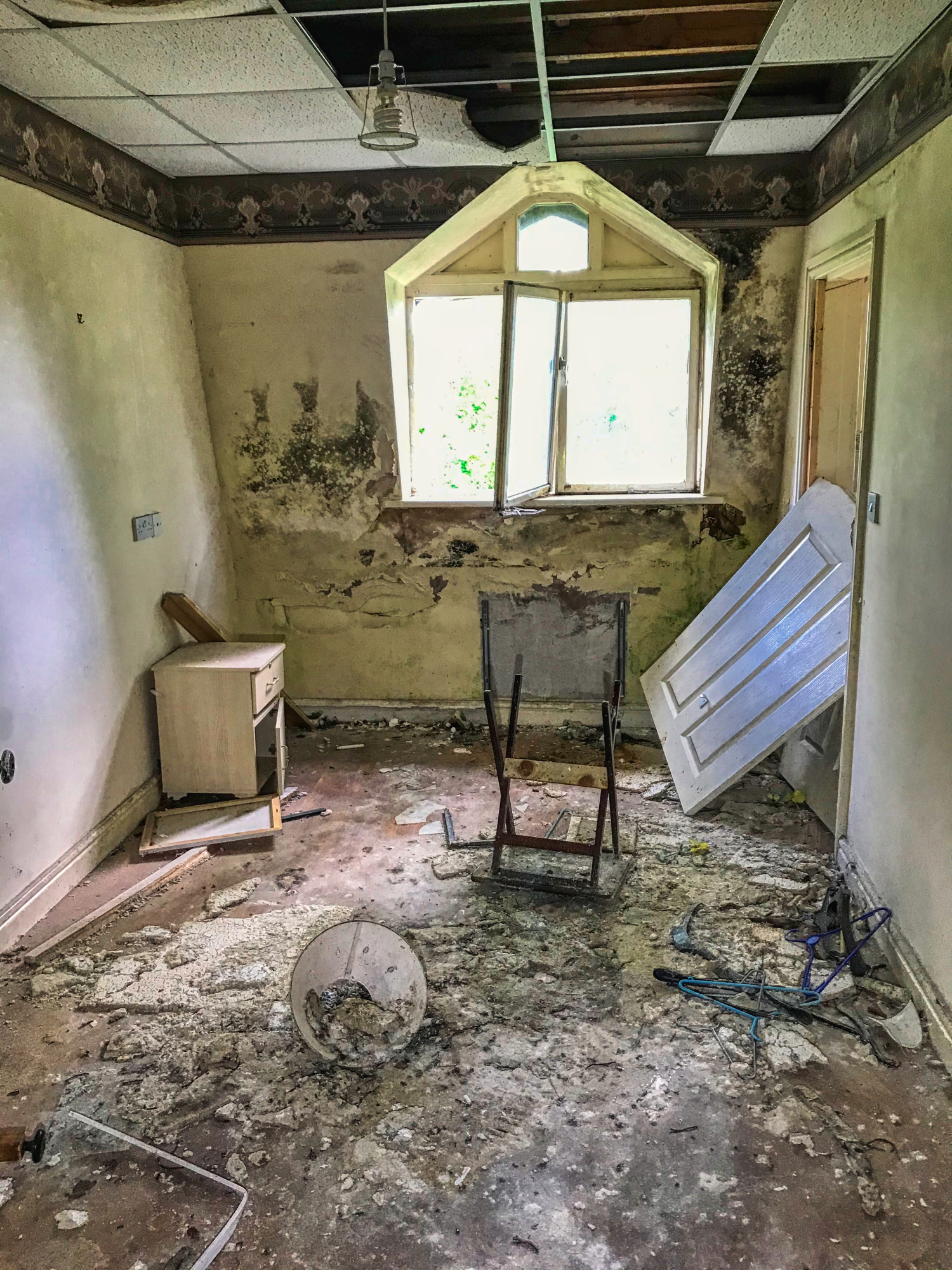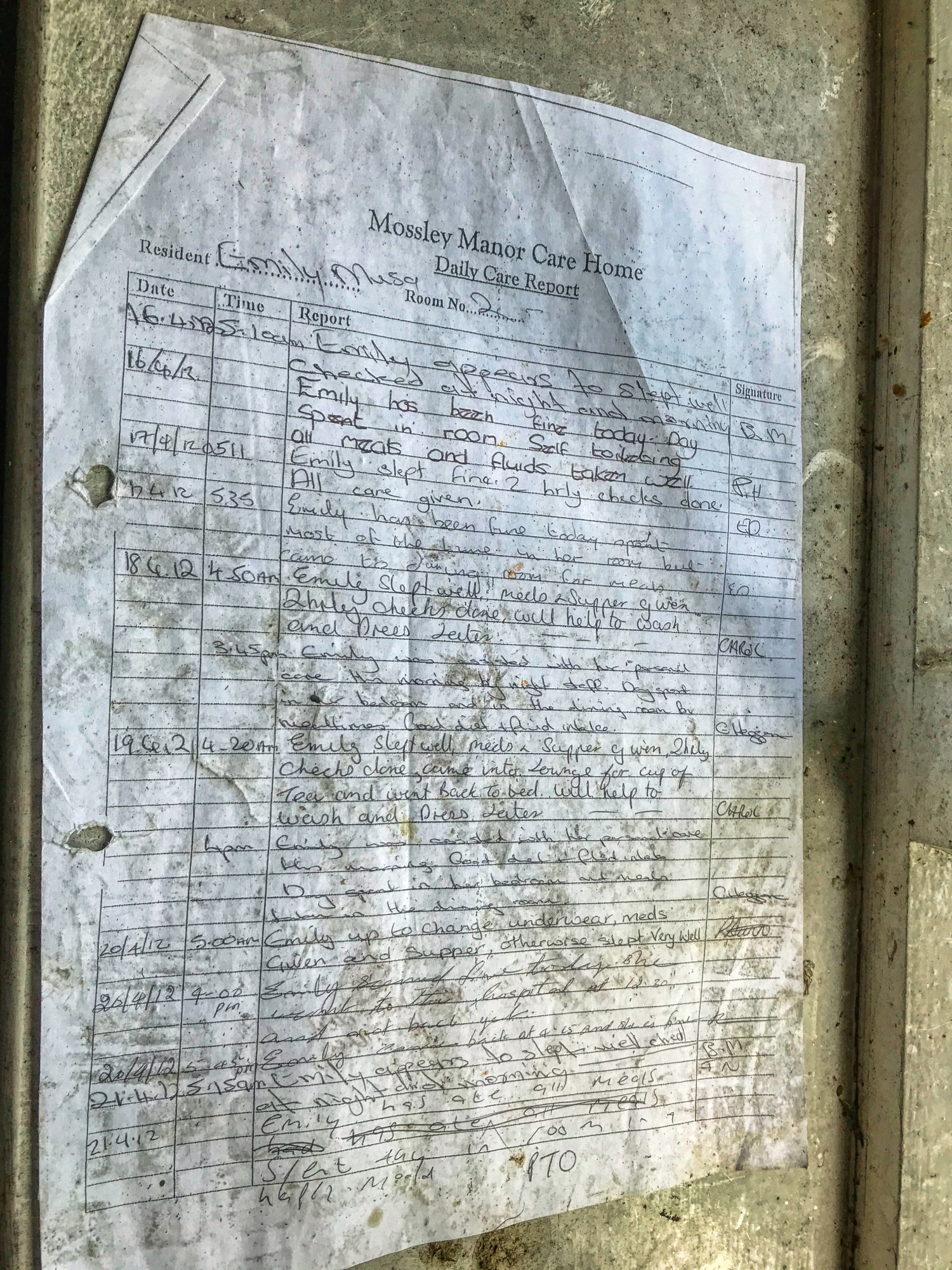 There were personal reports scattered around everywhere, and I had to take a look at a few. They did seem quite diligent at one time.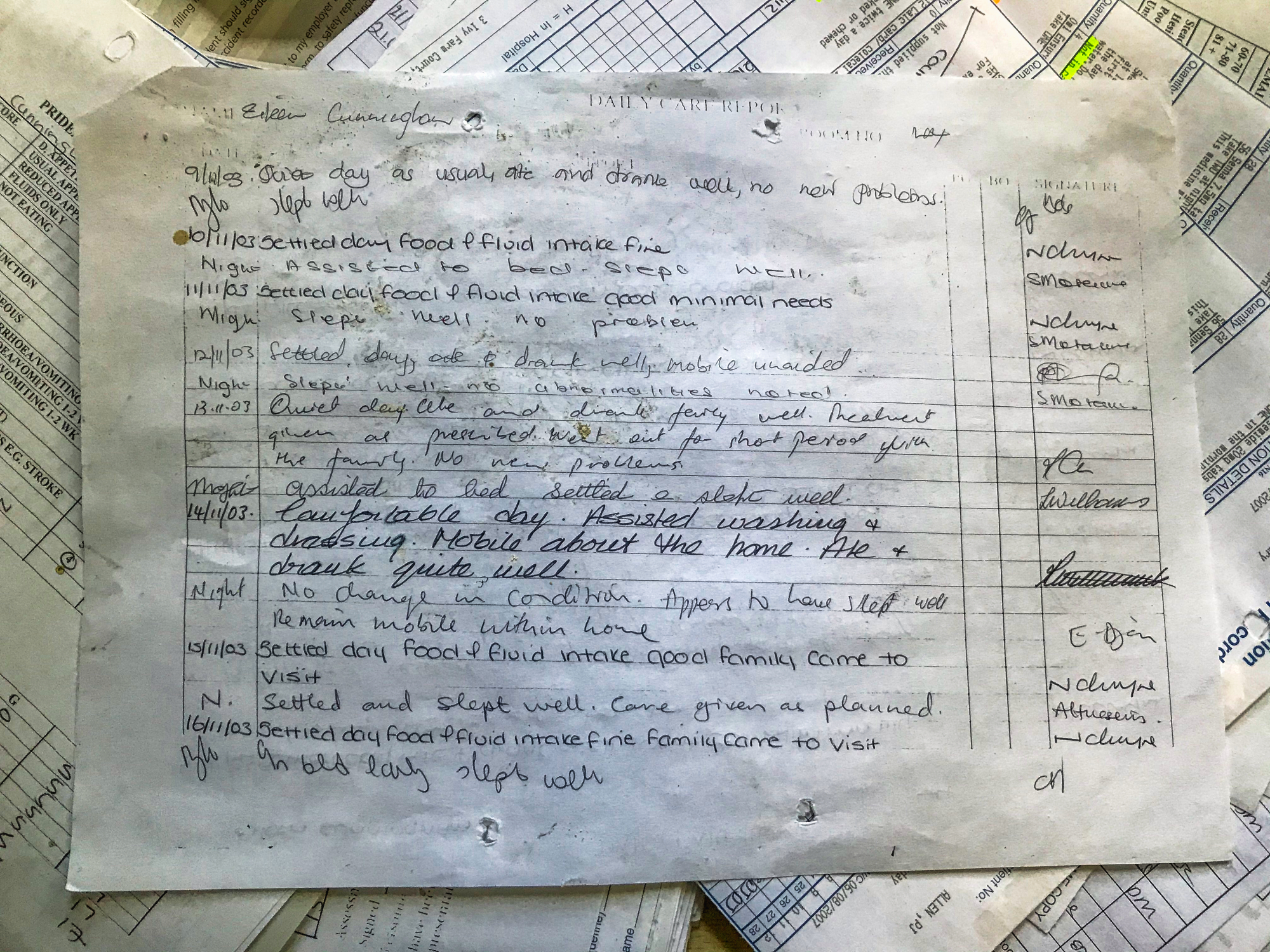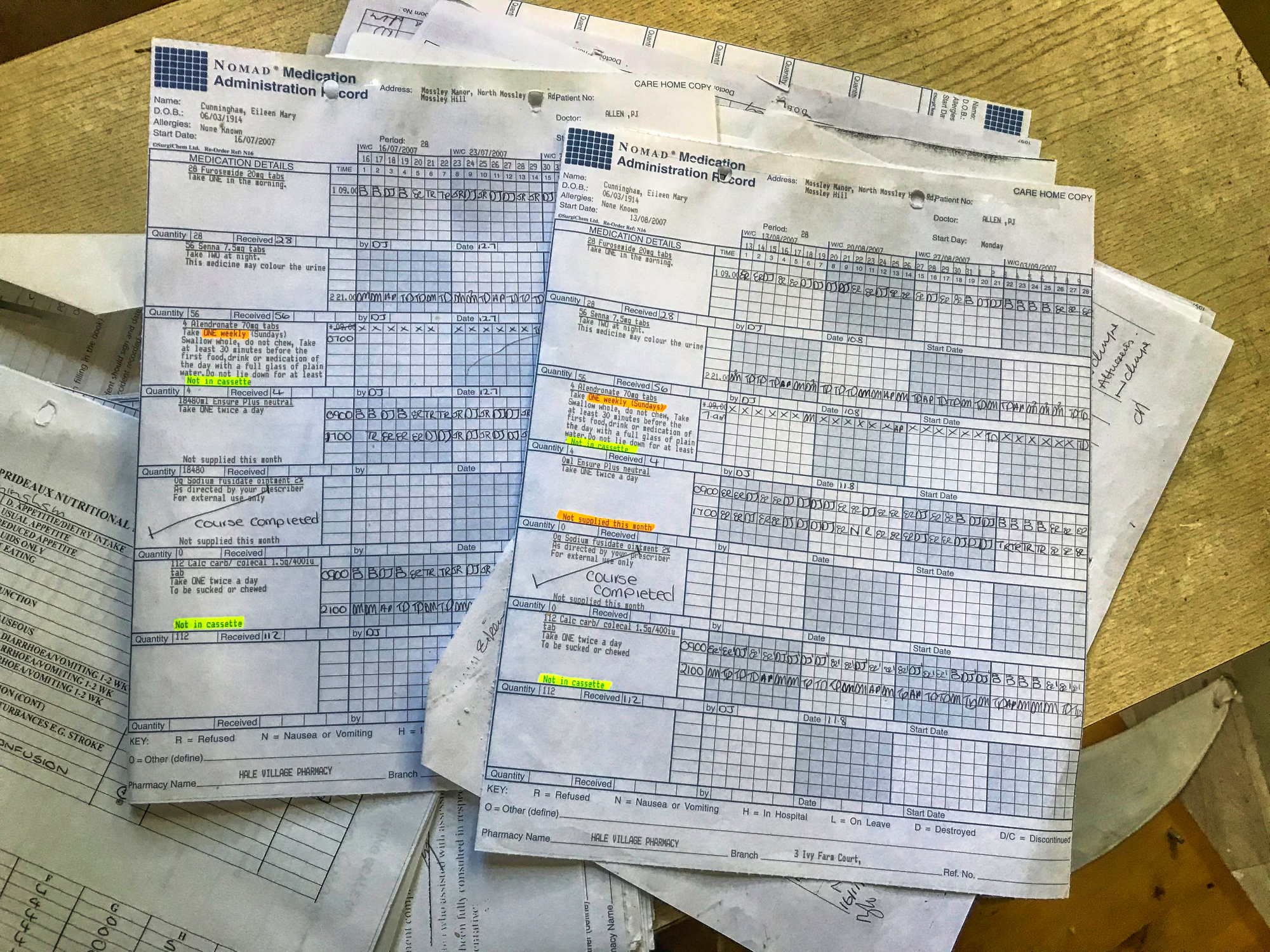 Both Emily and Eileen seem to be doing OK, but is this a lot of horseshit the carers are writing in their reports?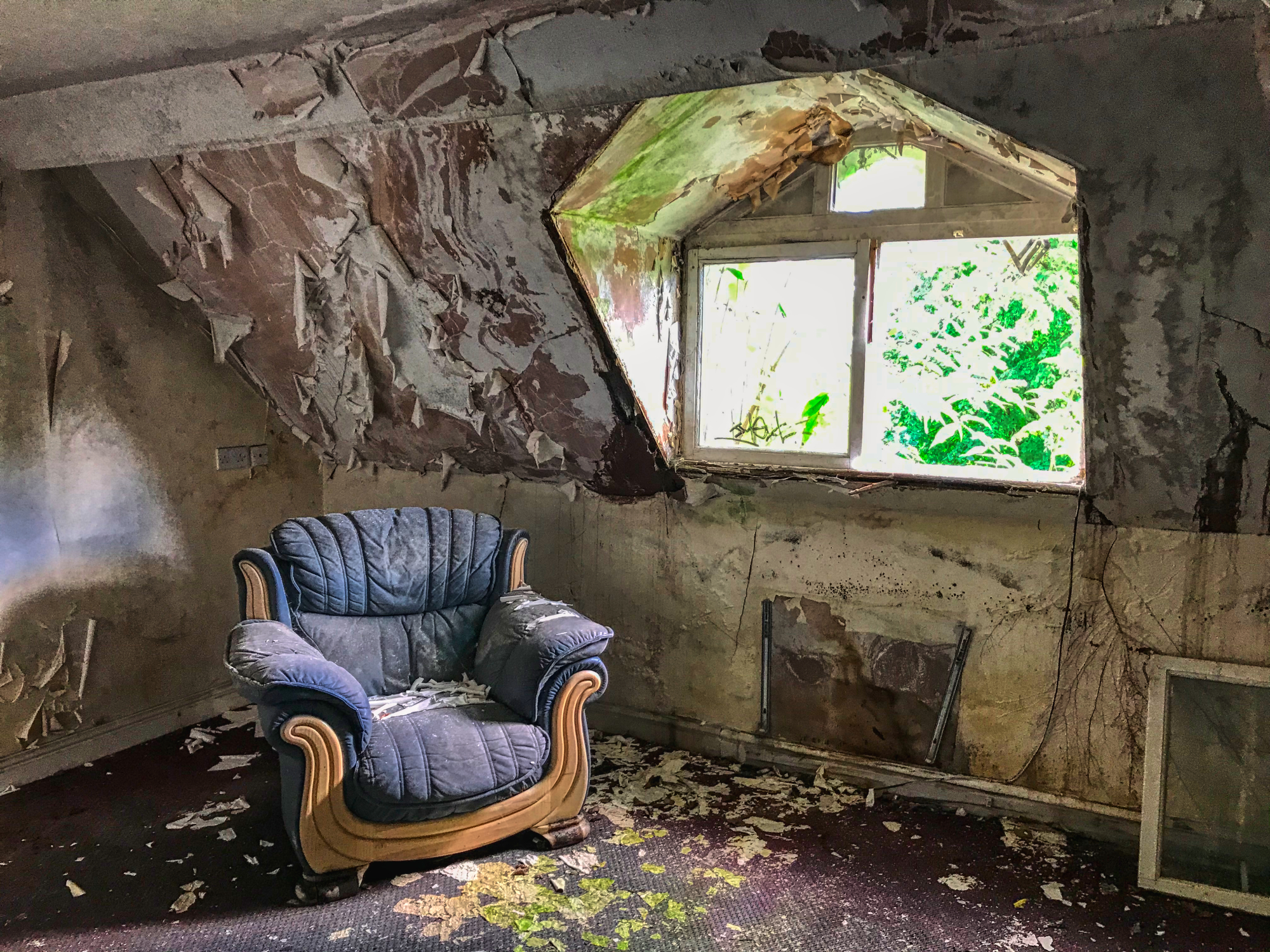 Very swish, was that all the budget of £1000 per week per person could deliver in terms of comfort?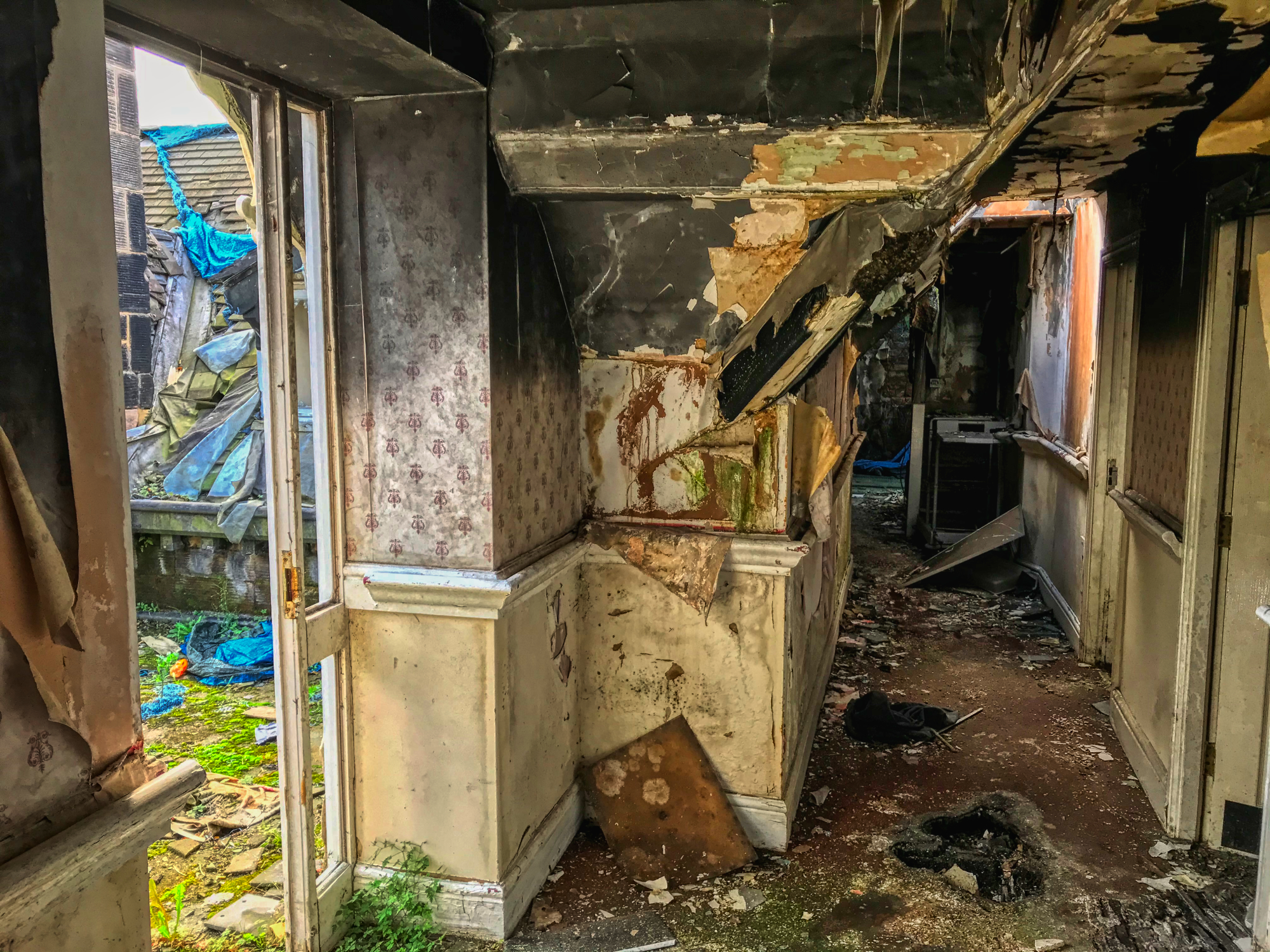 The top floor was decidedly dodgy in parts. The outdoor terrace must have been lovely in the summer.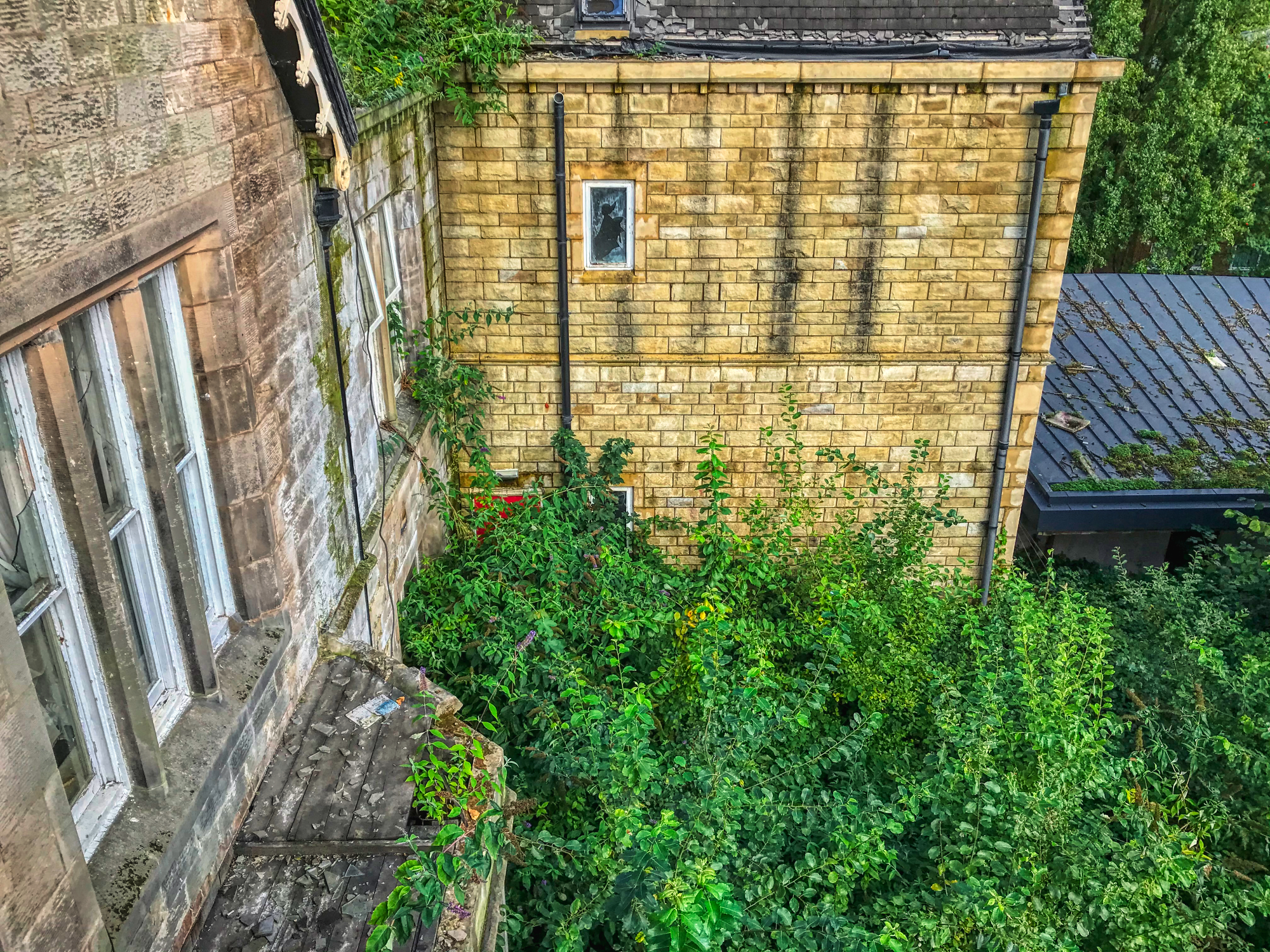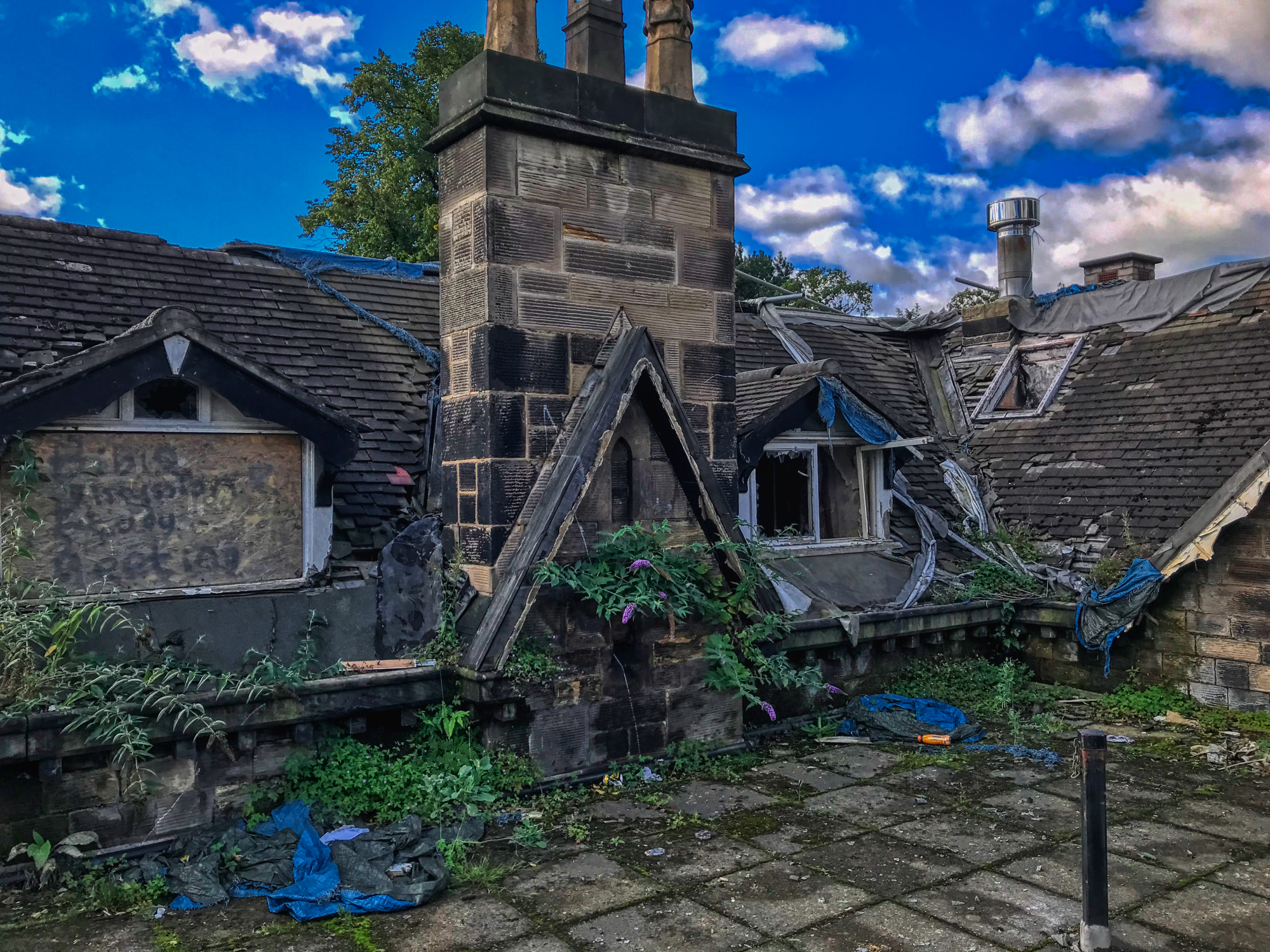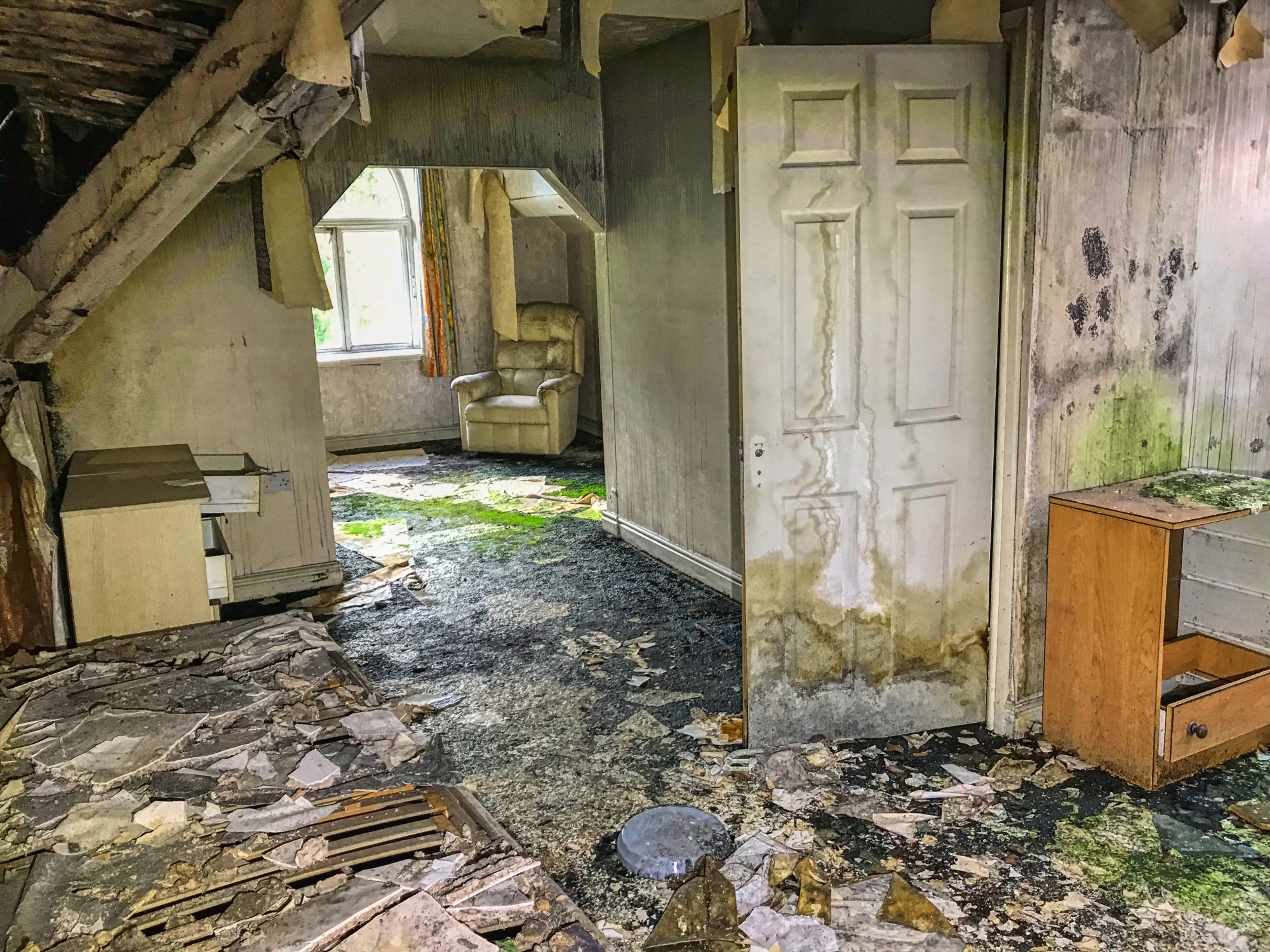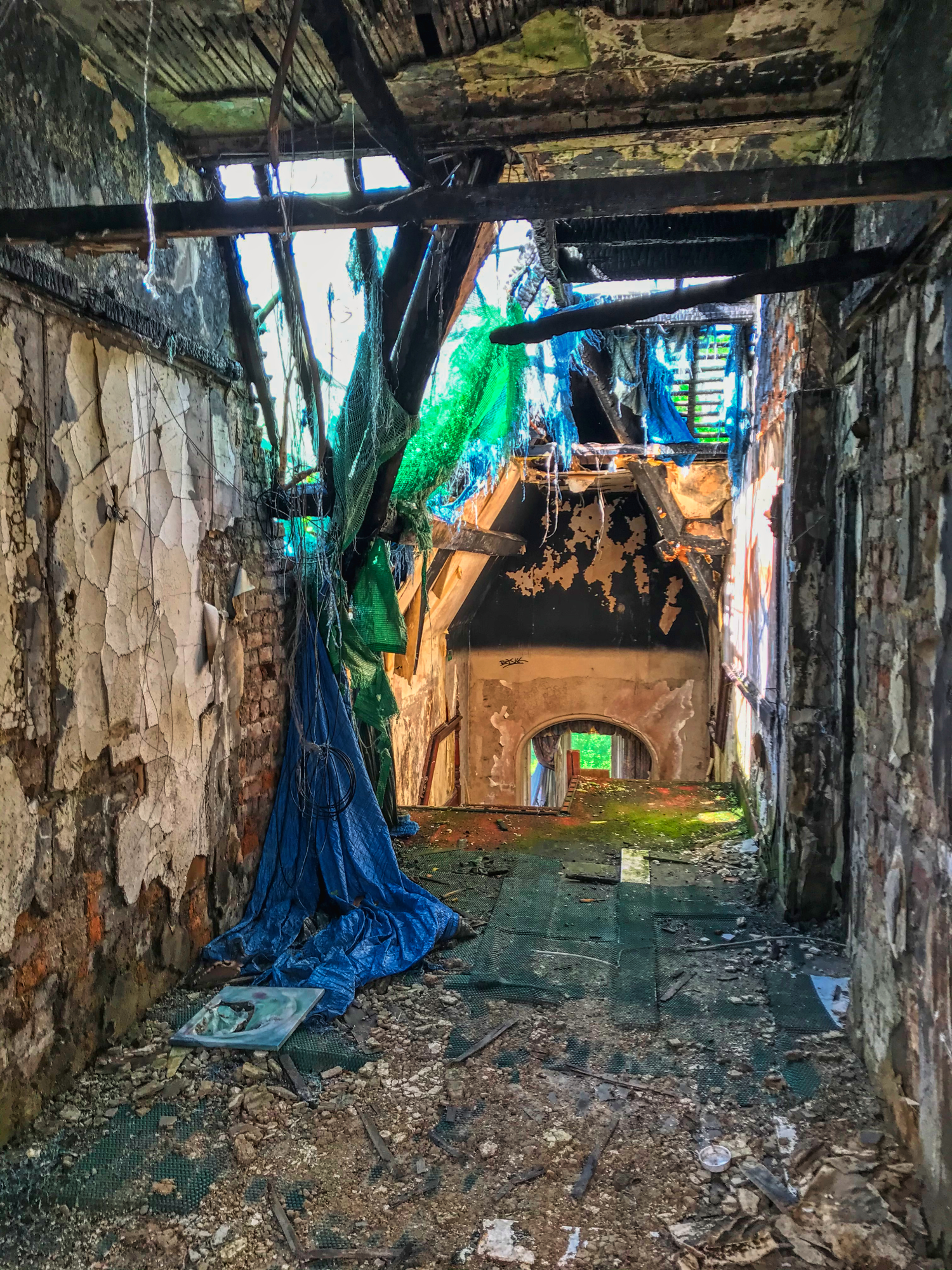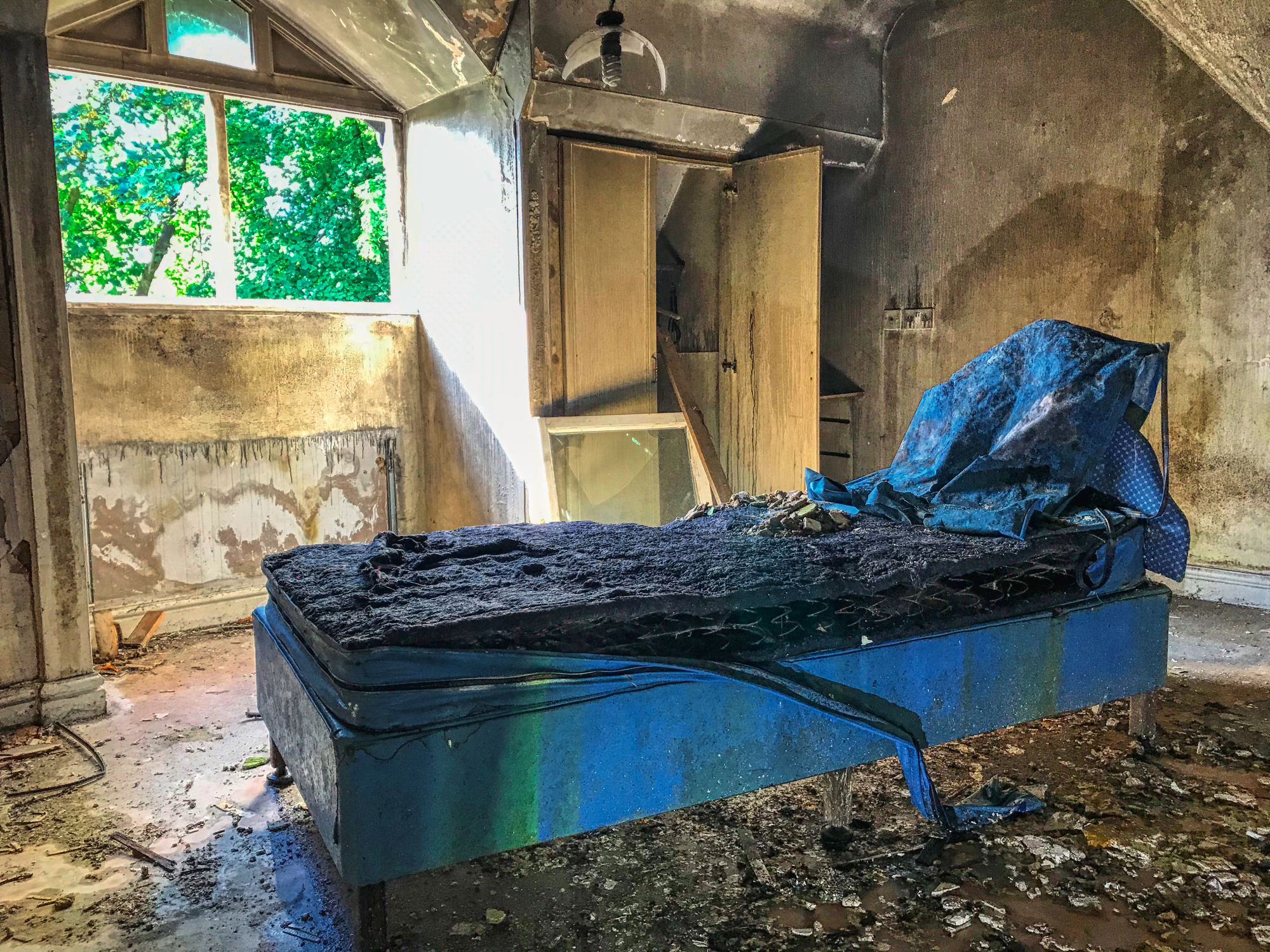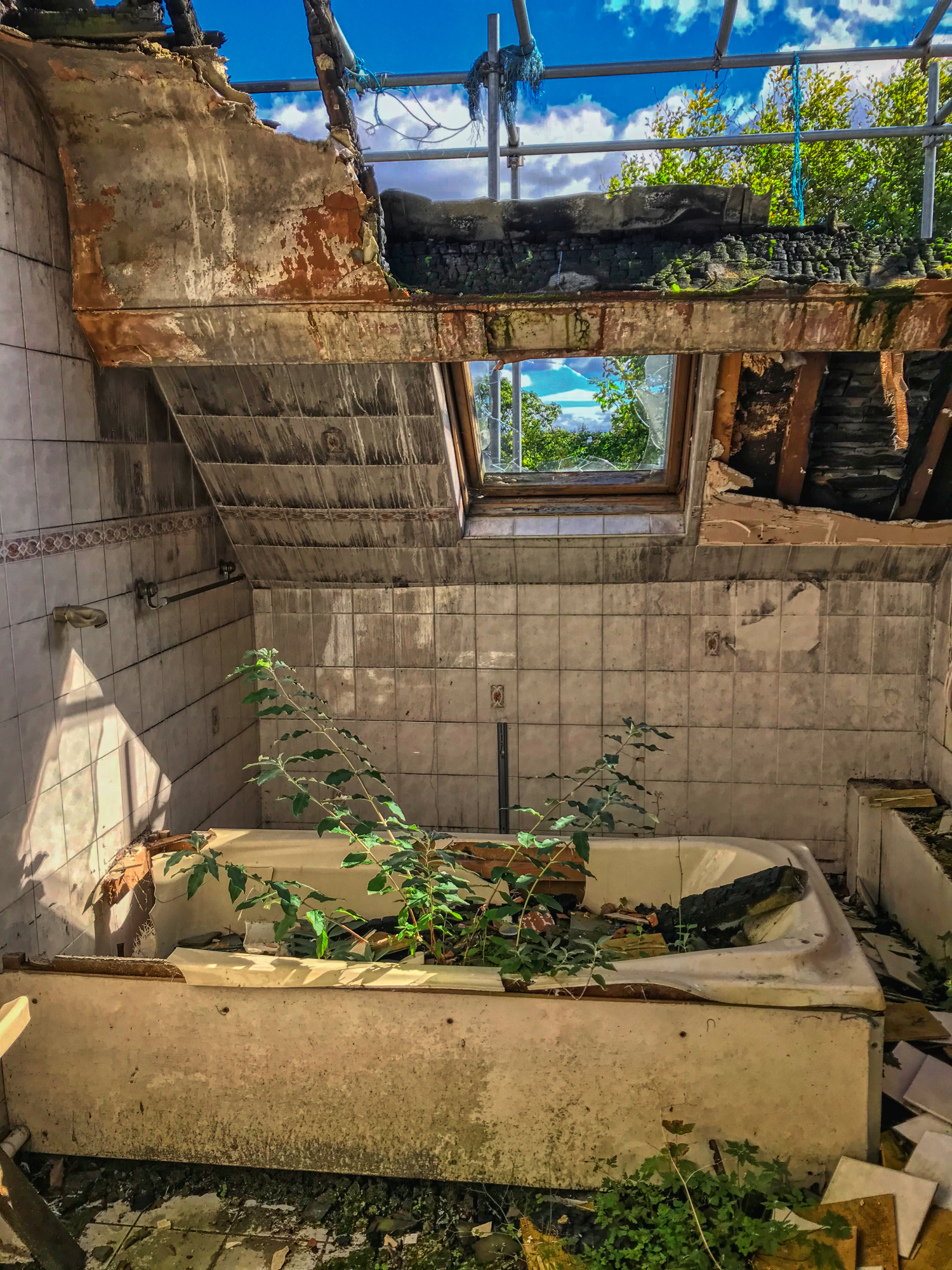 There were some signs of fire in this area. Nice place to have a bath?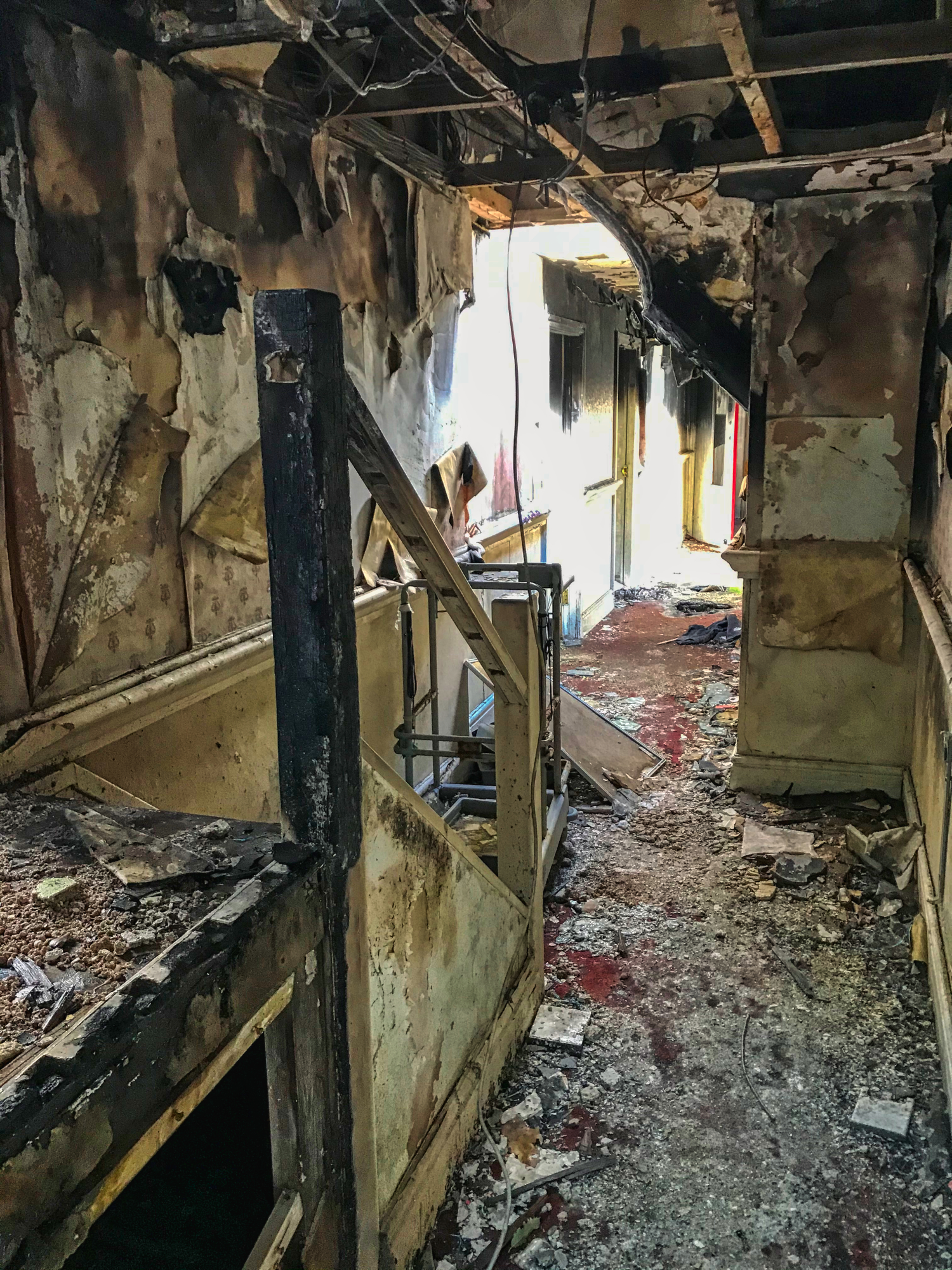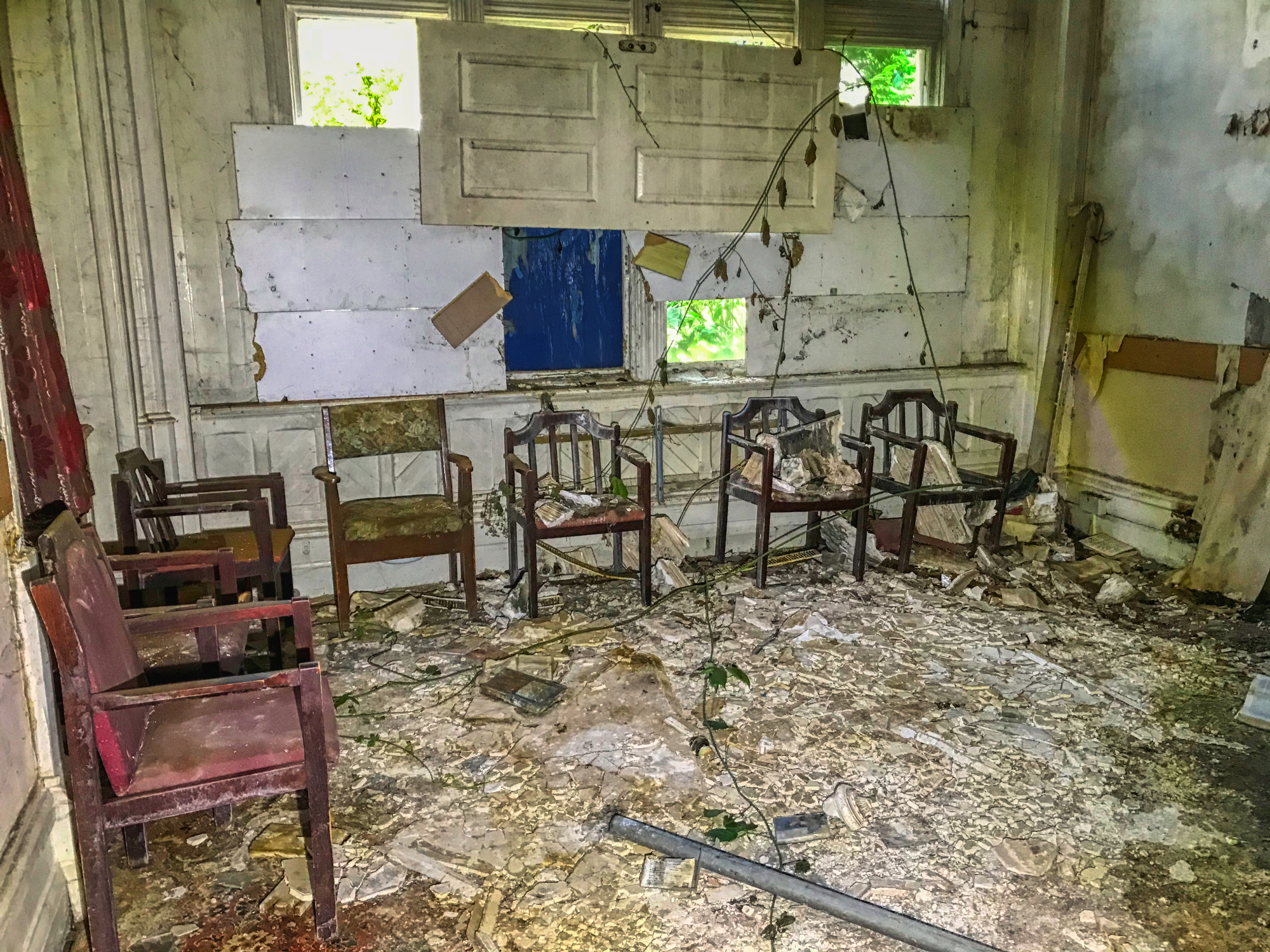 I had better not ever be put in one of these. Can you imagine the fun you would have in here?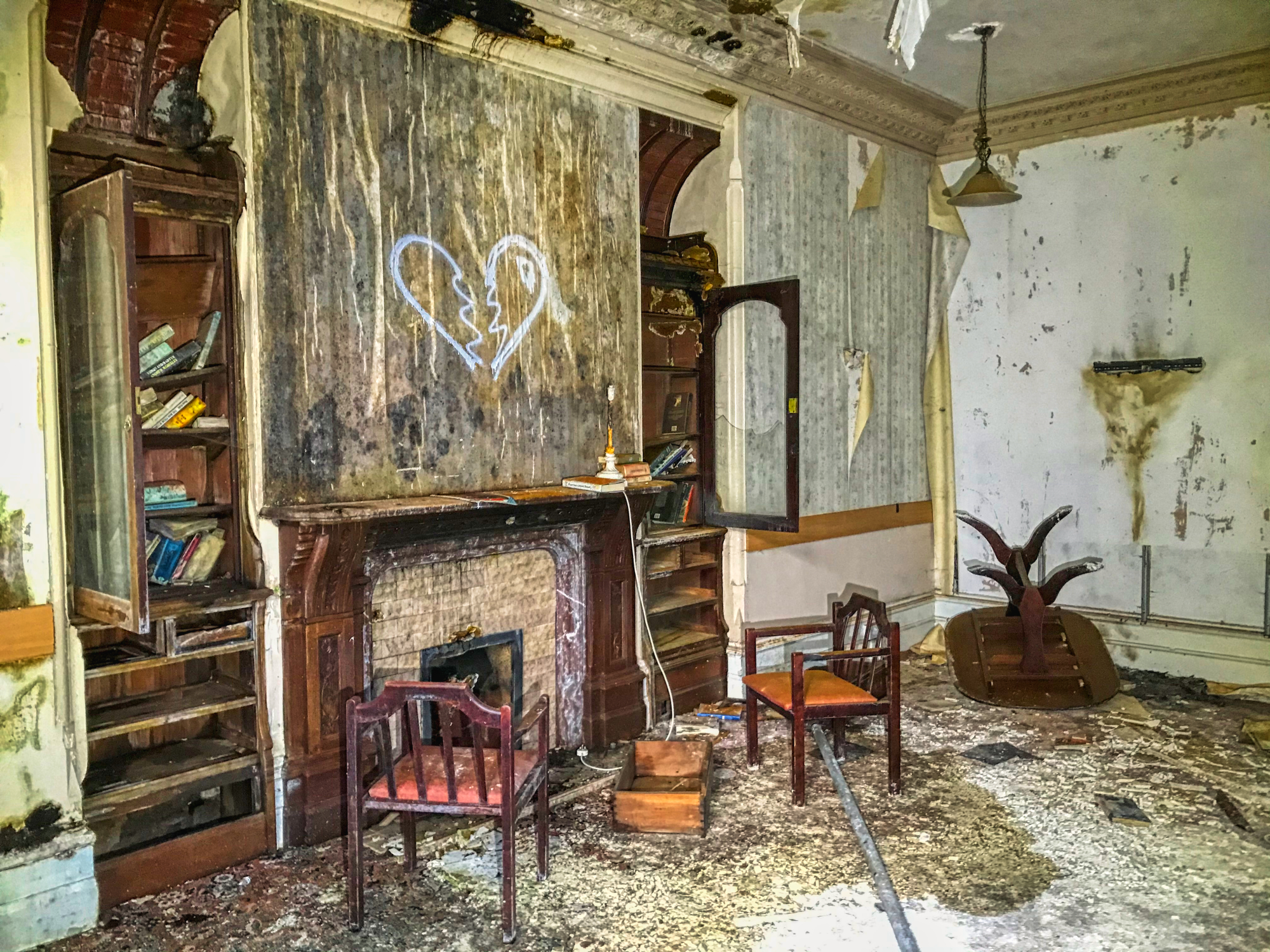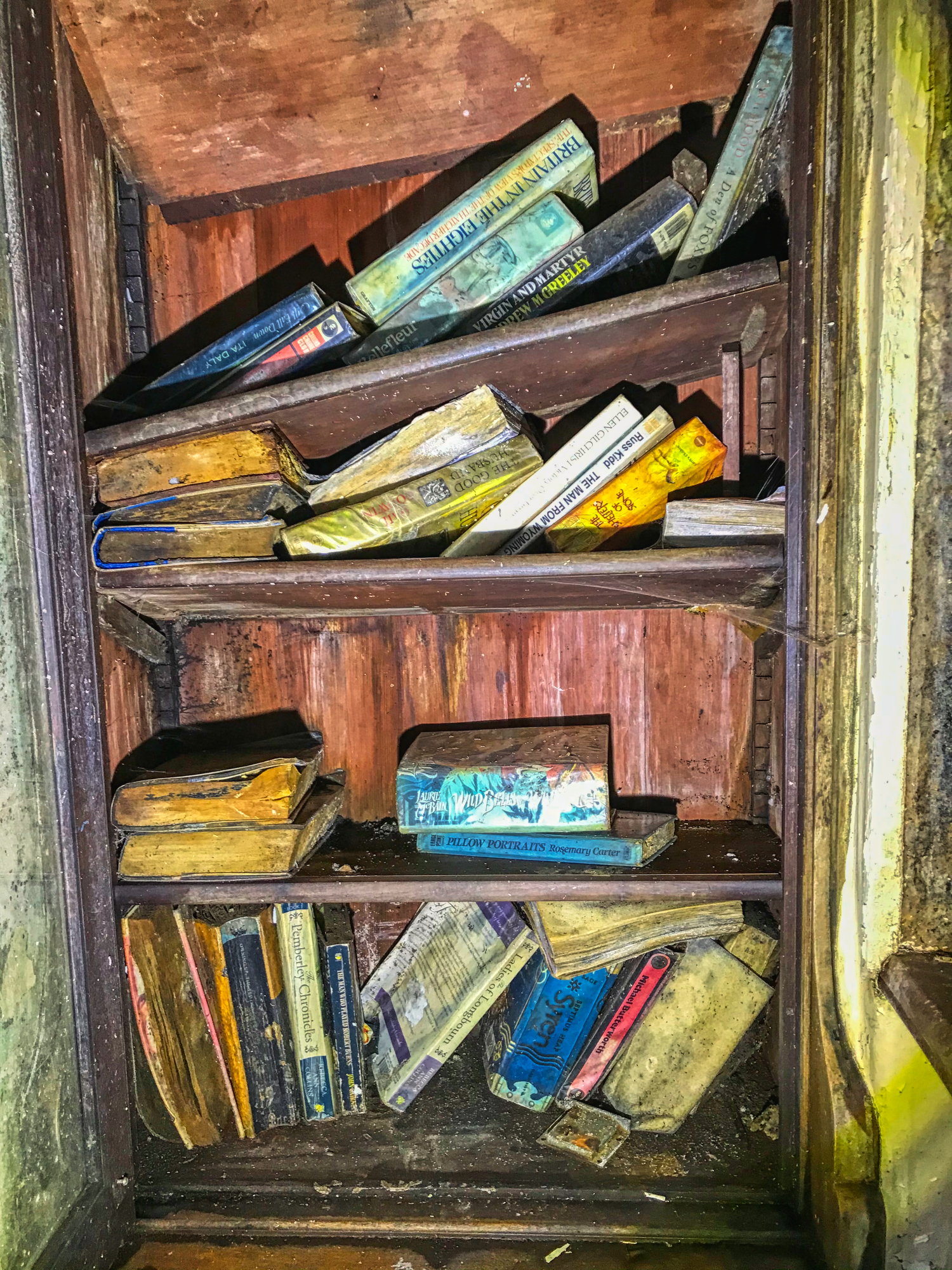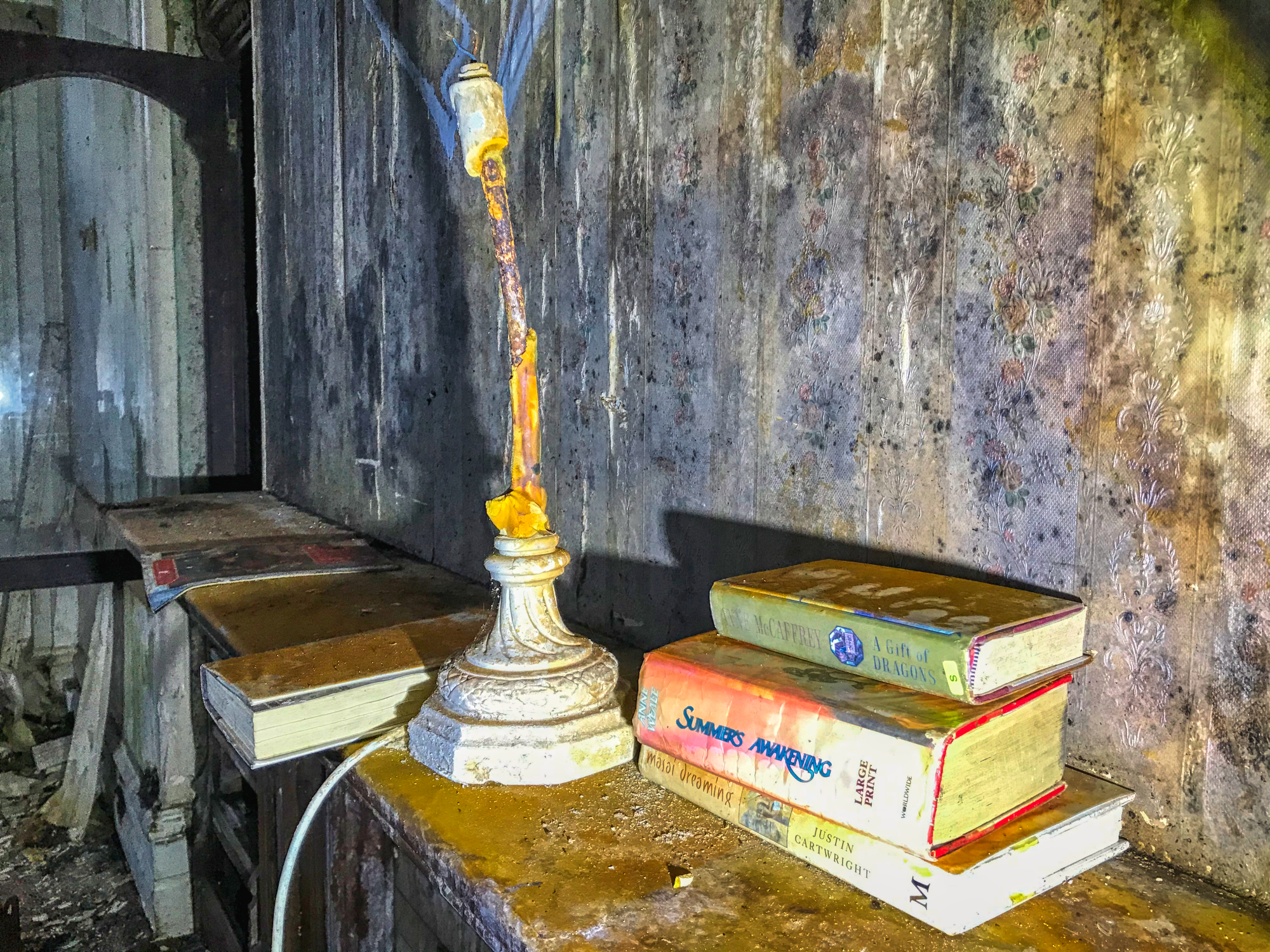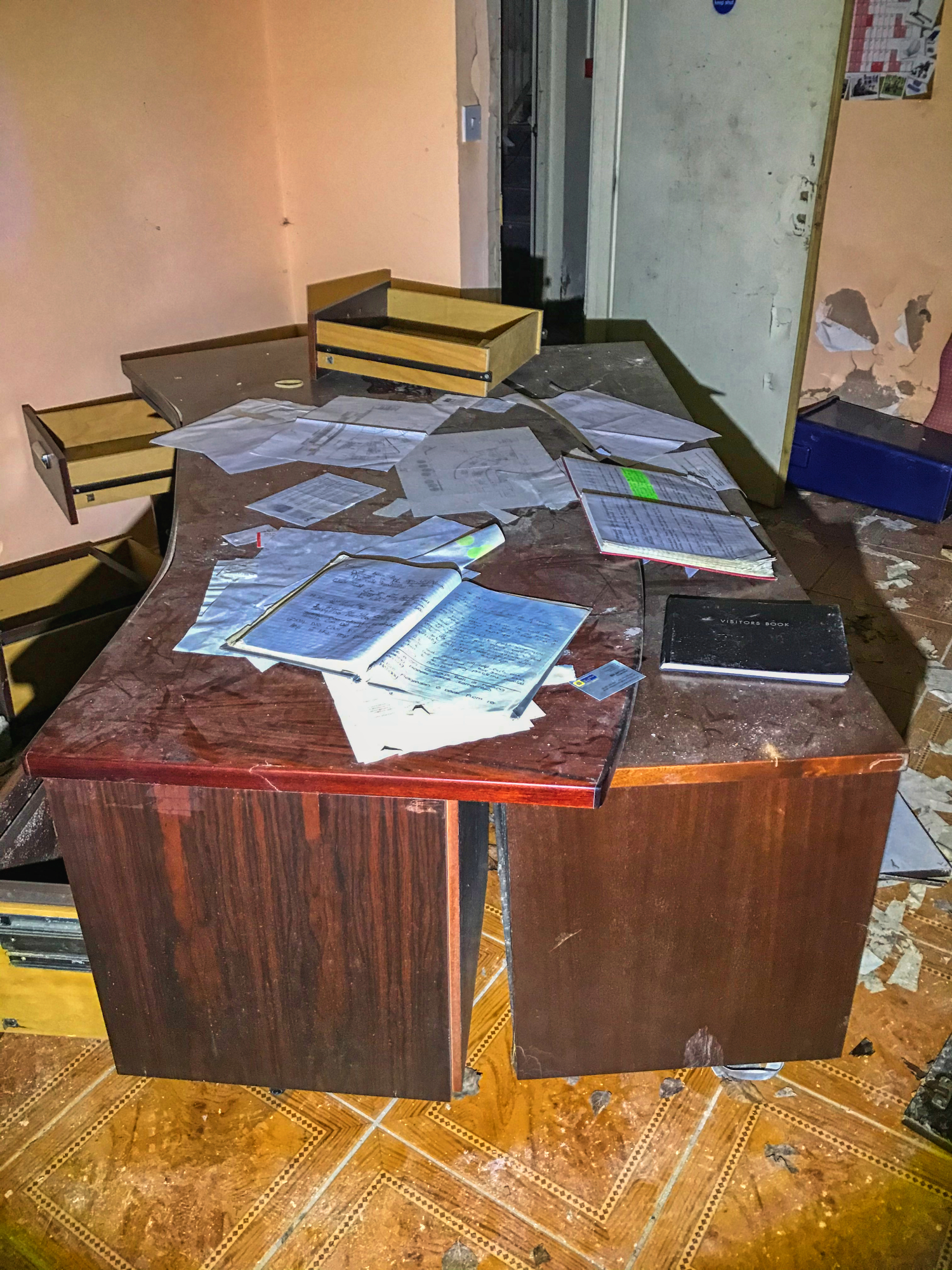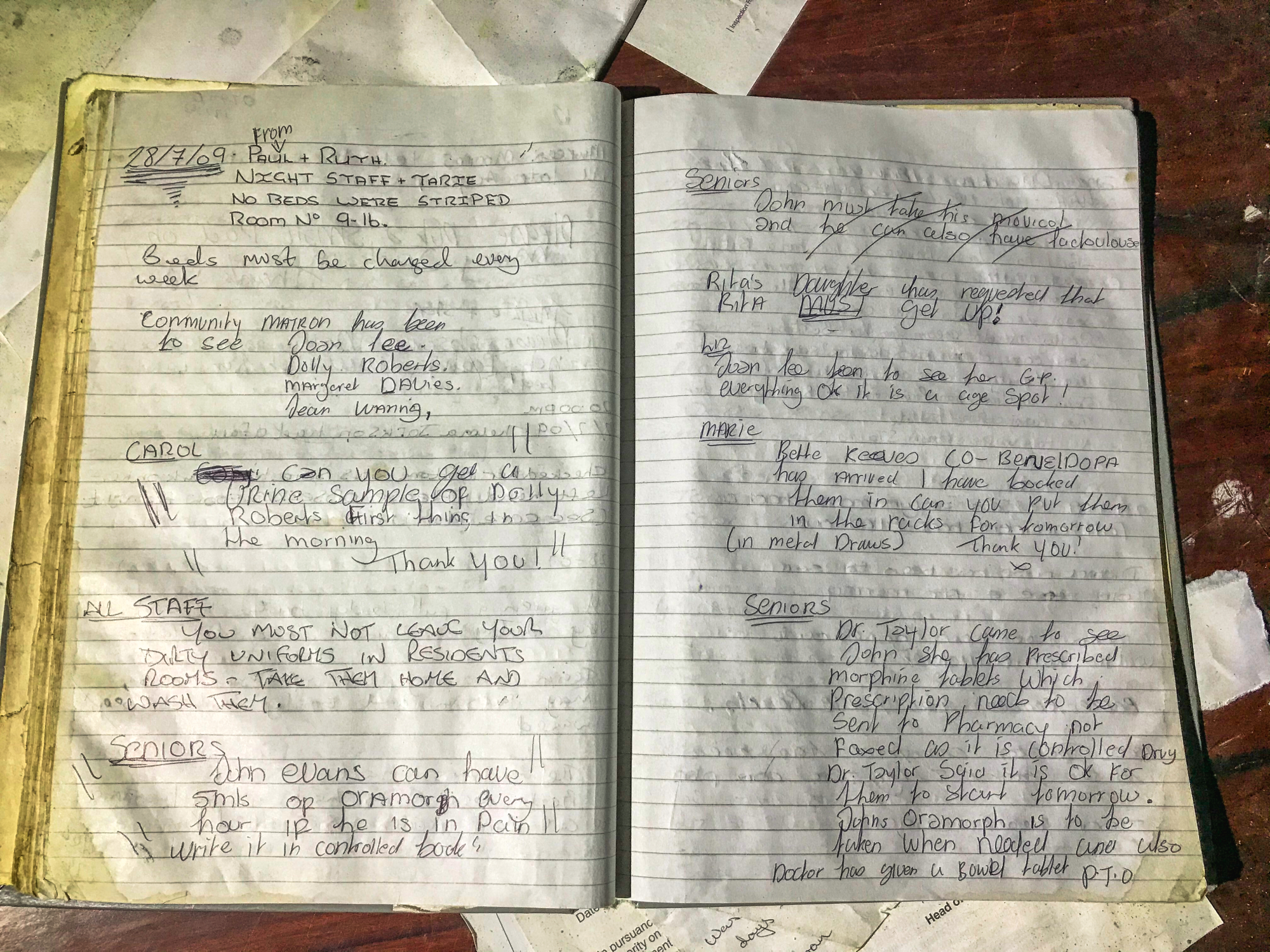 Beds must be changed every week eh? More like every year! The standards must have slipped closer to 2015.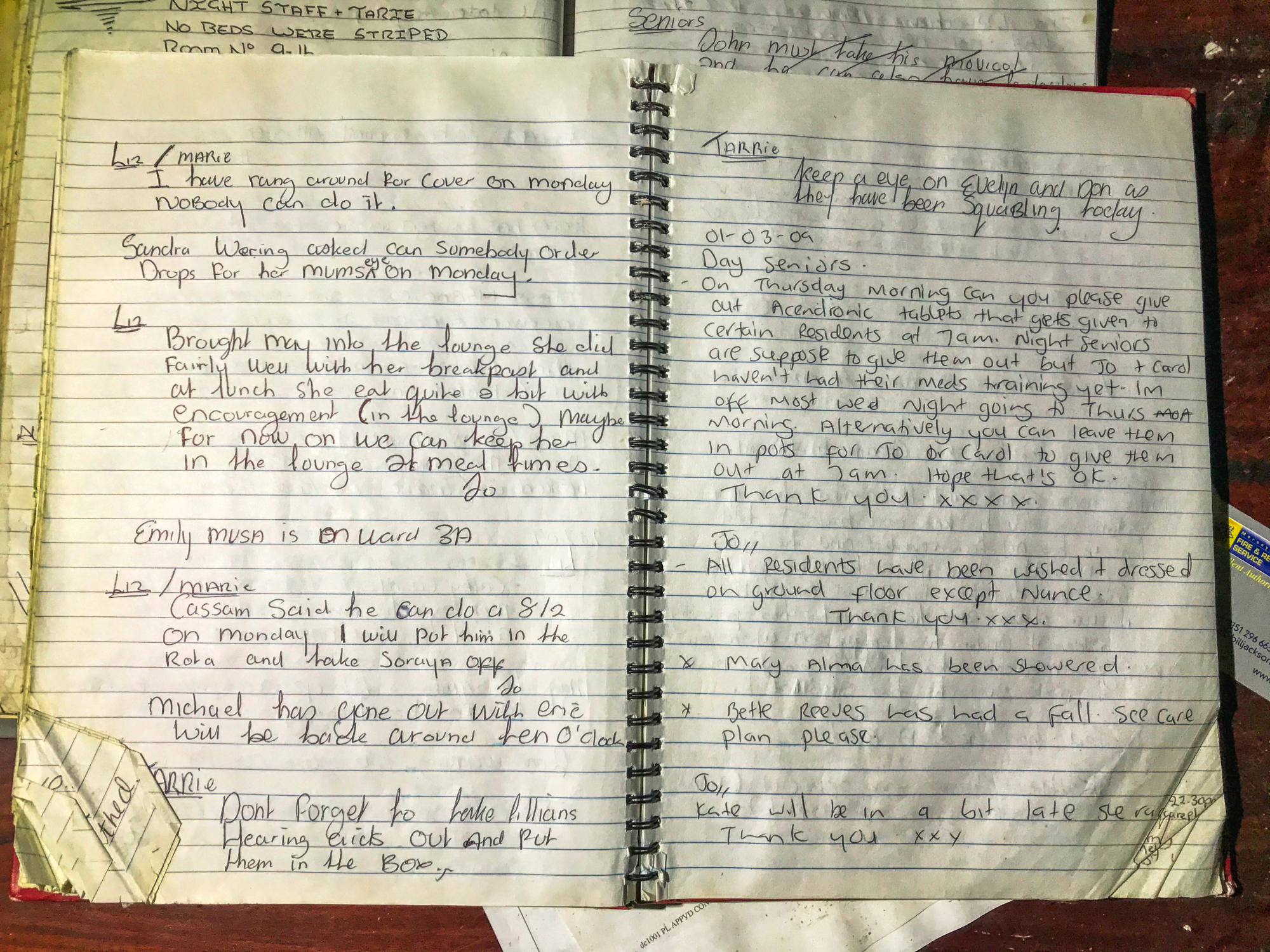 More evidence that the staff did wash and clean the residents; is it all lies?
We spent the best part of an hour in Mossley Manor. The basement had a seriously bad smell so we evacuated there quickly.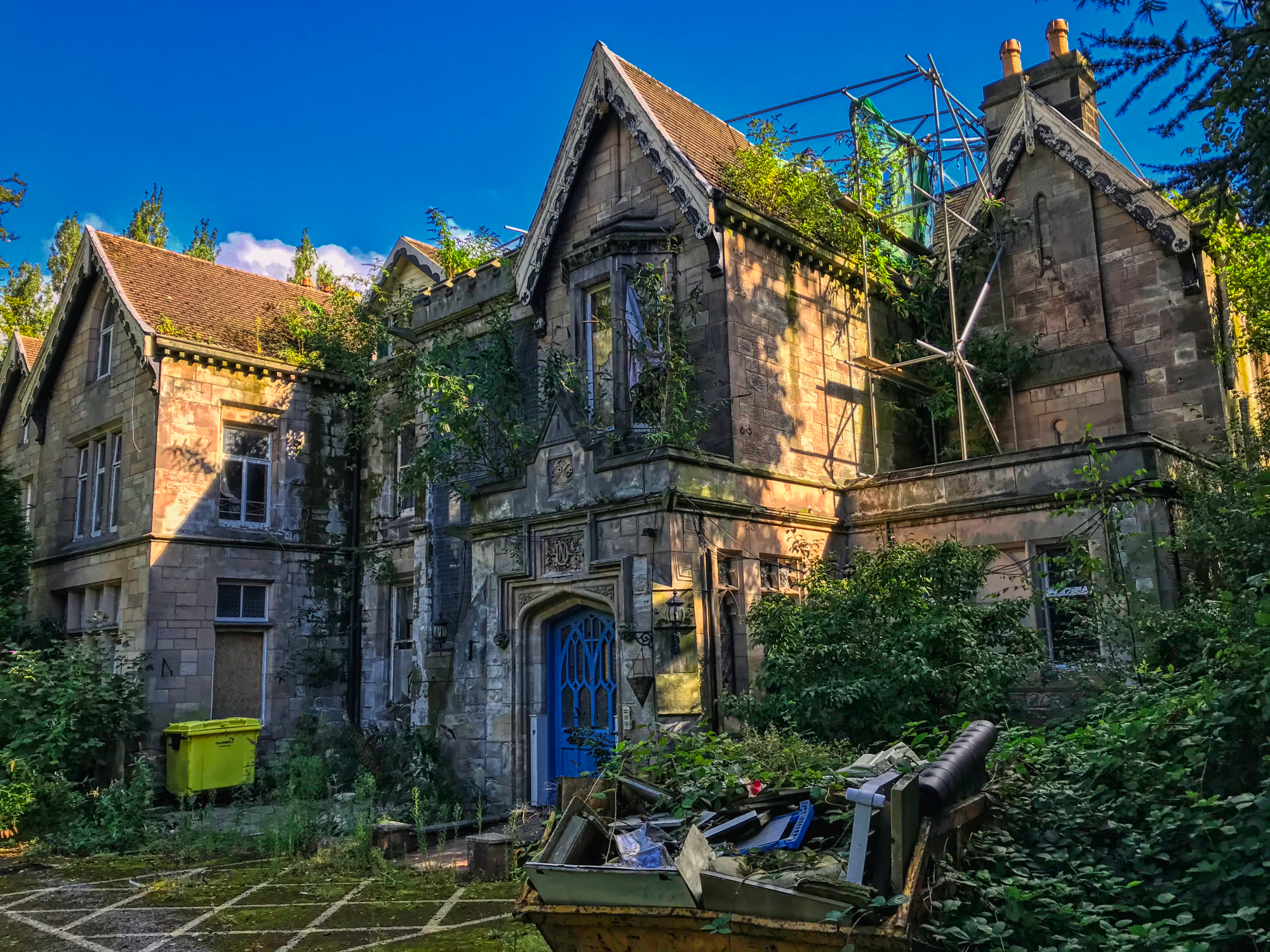 The rest of the house was in a bad state of decay. I have heard (but not read any reports), that since my visit Mossley Manor has been torched.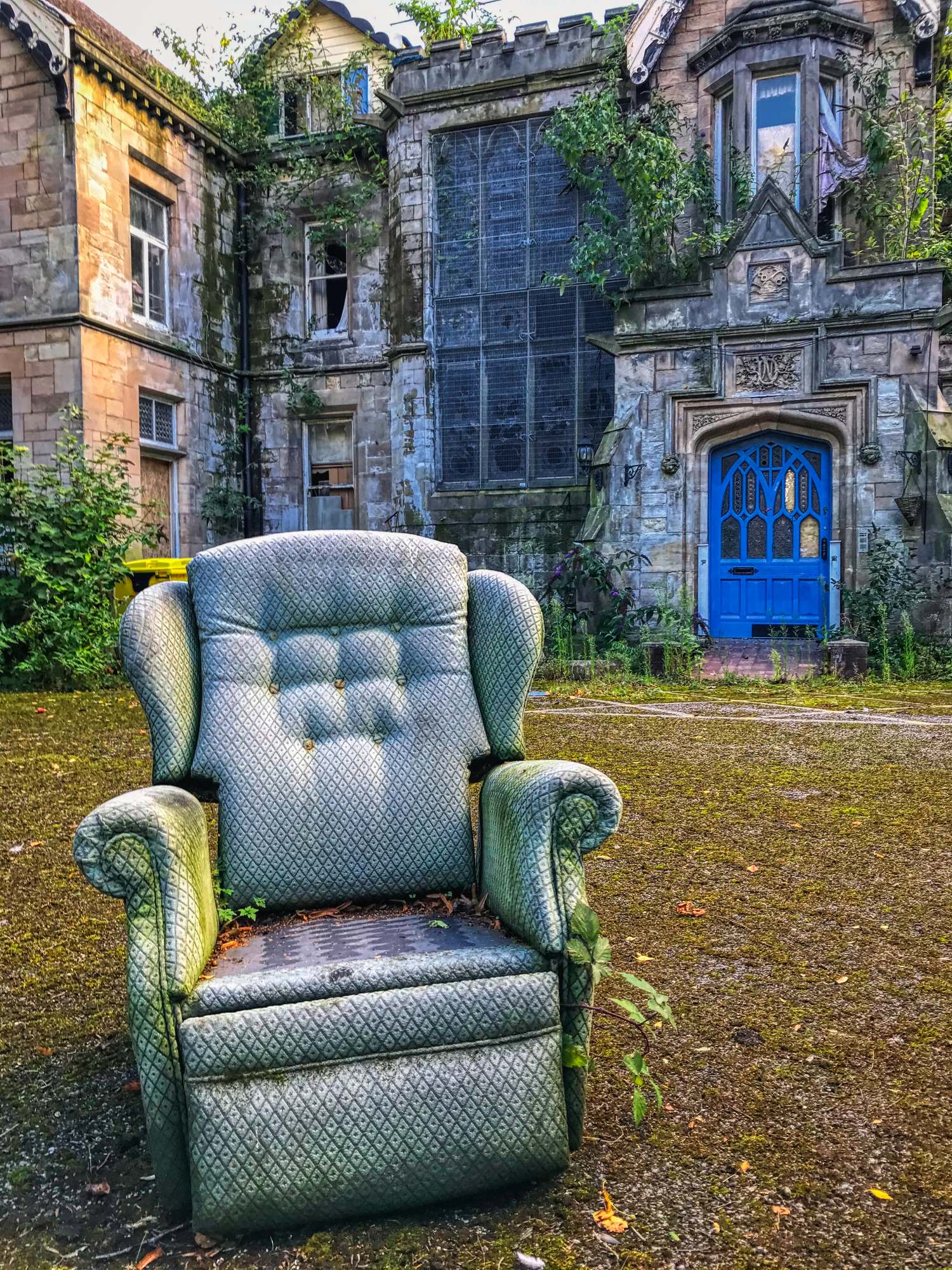 How badly I don't know but it saddens me to think of it. I always hope these places could be bought and renovated but many times they are left to rot and eventually burnt by dickhead arsonists.
Tagging @raj808 as he specifically ask me too for any Merseyside explores.

Do you like posting your Urbex content and photography for FREE on Facebook and YouTube? I like to get some form of reward for my work and every time I create I do just that. Take a look at The Urbex Community on HIVE.
If you want to keep creating for FREE then ignore what you are reading. If you want to be like me and gain something other than BUGGER ALL for your work then click here and learn about posting on the HIVE blockchain.

Earn FREE EOS from Coinbase by taking partaking in a simple quiz here
Earn currency while you play brewing virtual beer with CryptoBrewMaster
Earn currency while you play and become a global Rock Star with Rising Star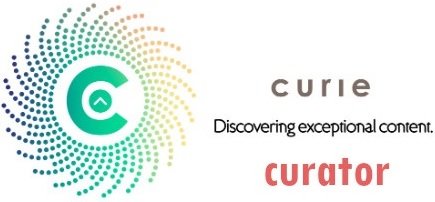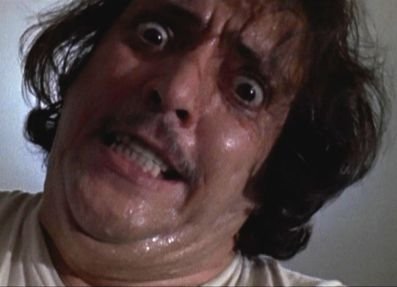 If you found this article so invigorating that you are now a positively googly-eyed, drooling lunatic with dripping saliva or even if you liked it just a bit, then please upvote, comment, rehive, engage me or all of these things.
---
---