Tales of the Urban Explorer: Linton Camp
It was a nice sunny day when I dropped @bingbabe off for her Ultra, a gruelling 50-mile run that encompassed all of the Yorkshire Three Peaks in a single day.
Not a chance I was doing any of that, it's far too much effort especially when there's an unusual old location quite close by to go visit.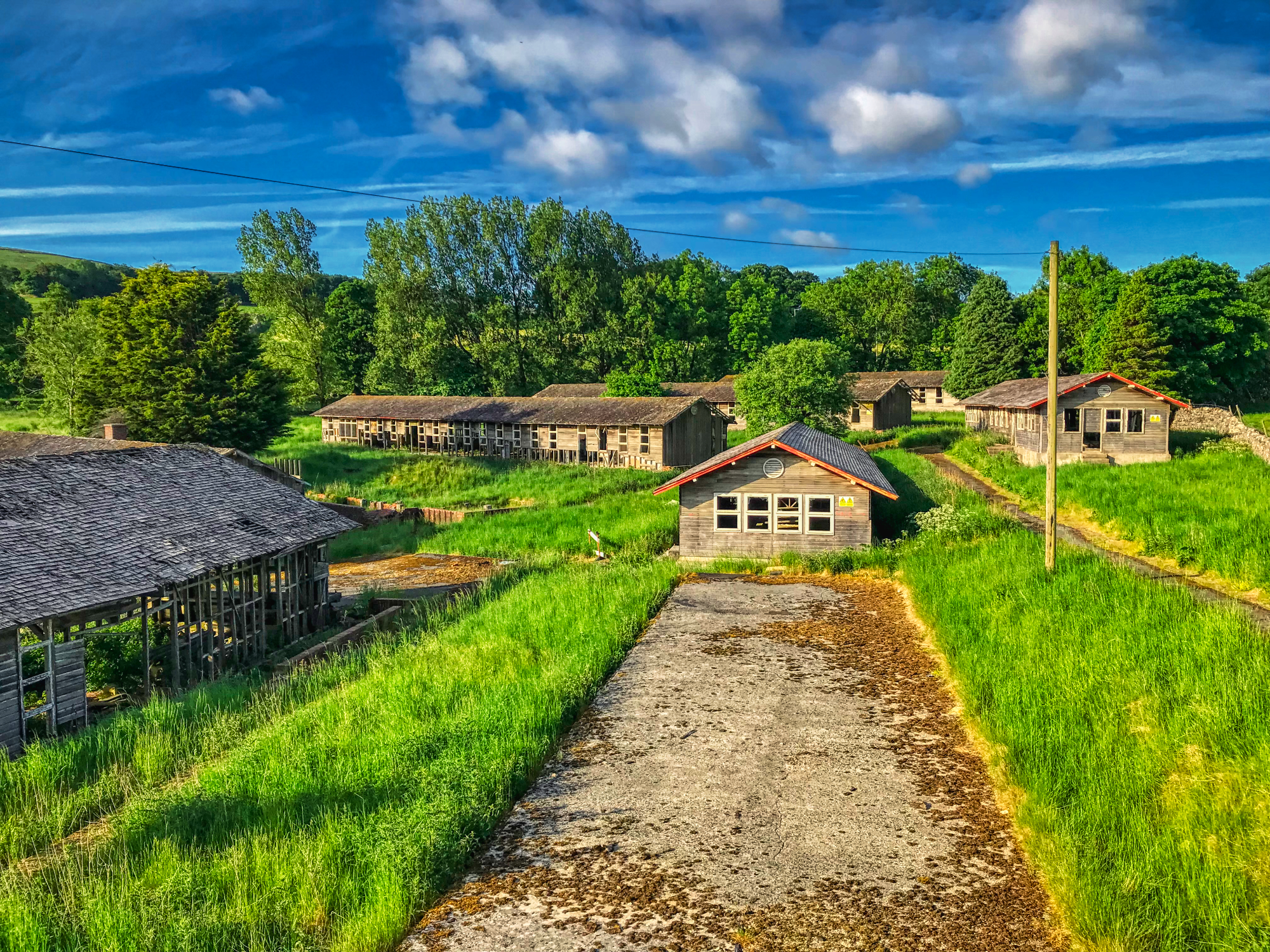 Few have been to Linton Camp only because it is in the back of beyond and rumoured to be quite a wreck.
There have been stories of child abuse, and torture resulting in the camps' closure in 1986. I searched but could not find any evidence of this abuse besides one other article that is exploring related.
...unless you look into all the advertisements from lawyers who want a stake in your cash for filing suits against who, Bradford Council?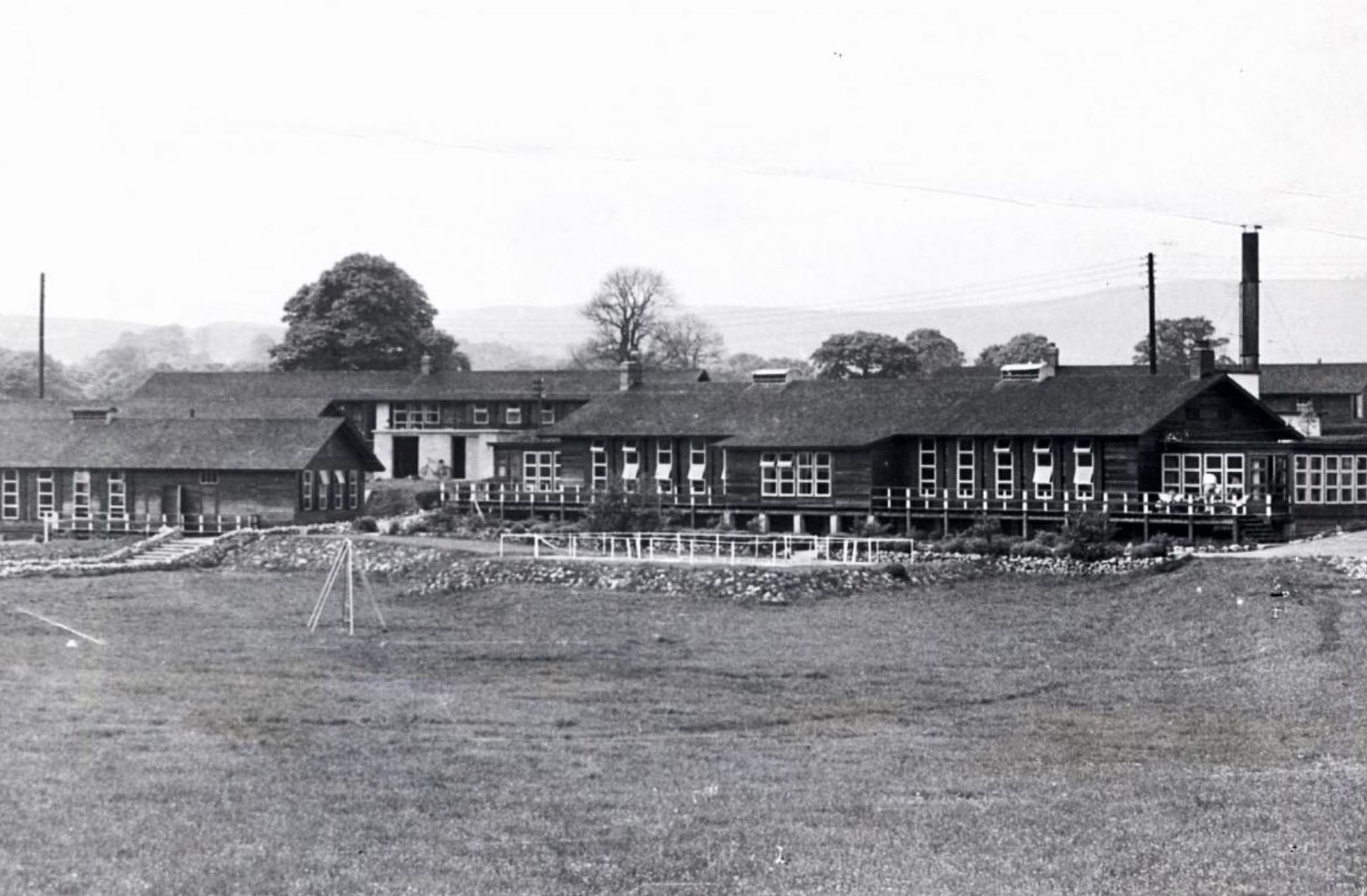 ...'Linton Camp circa 1973'...
Source

The stories I read were about a strict regime, but are mostly fond memories of the past.
Linton Camp dates back to 1940 and being countryside, was an ideal place to send your kids (in the war years) so they didn't get bombed and killed by the Nazis.
It was closed in 1986. That's a long time for a place to deteriorate, especially one made mostly of wood.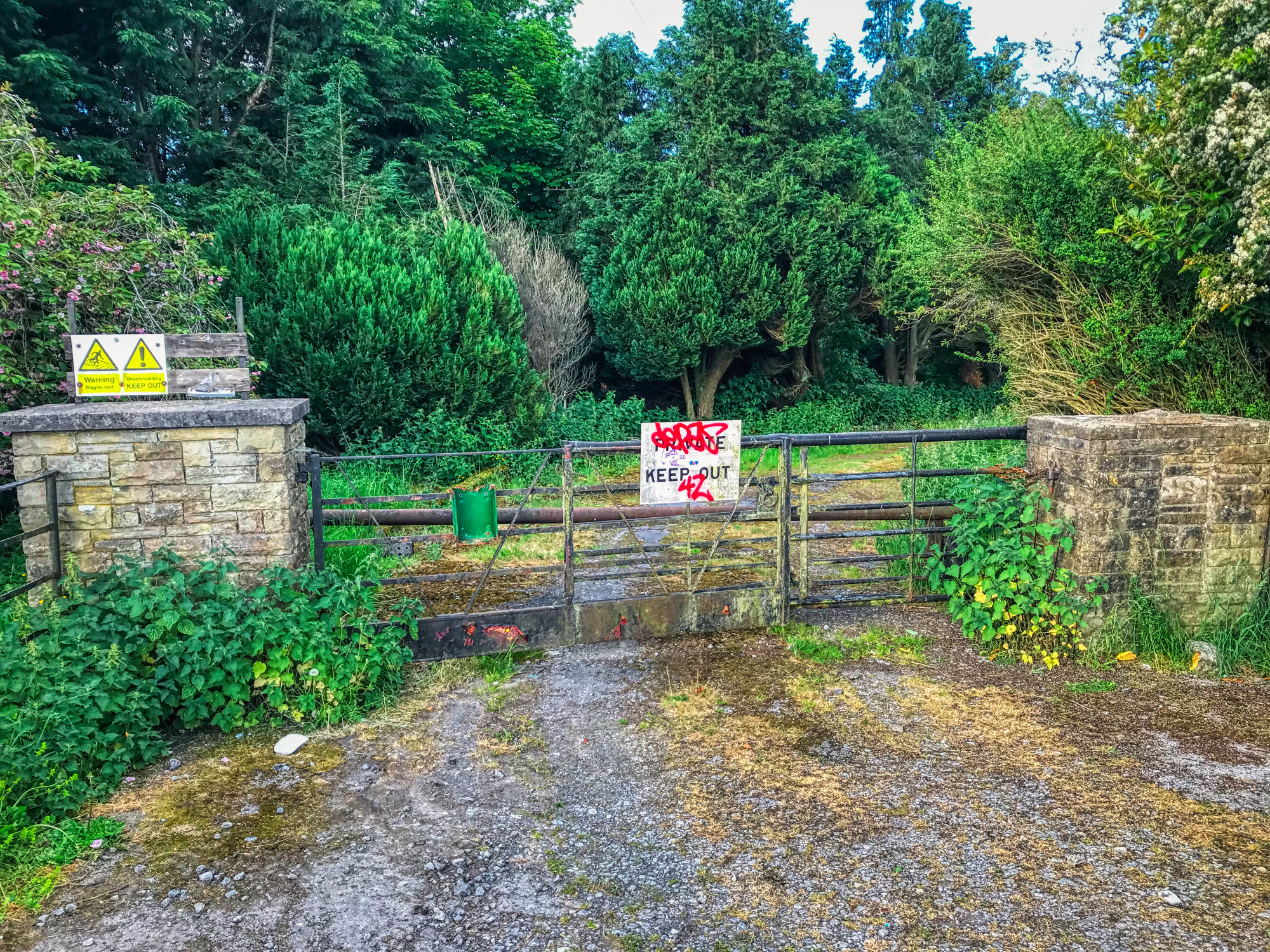 I pulled up outside the gates and figured there was nowhere else to park besides just there. A farmer was doing his stuff with a combine harvester nearby but other than that, silence.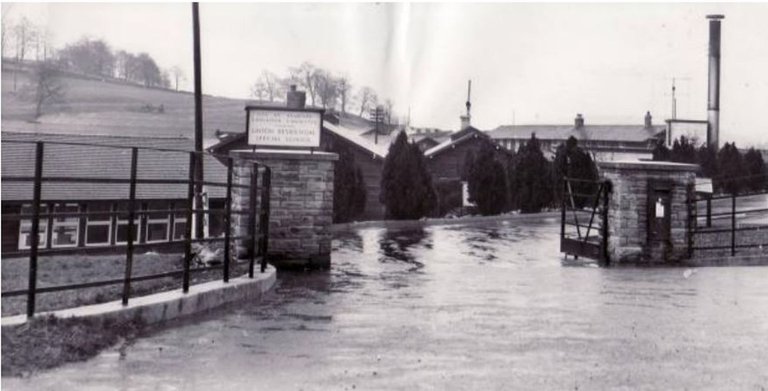 …'has the gate changed much since 1962? It is recognisable, but a tad more overgrown'…
Source

Ignoring the keep-out signs, I vaulted over and spotted a cabin right away. It looked in decent condition and was not locked.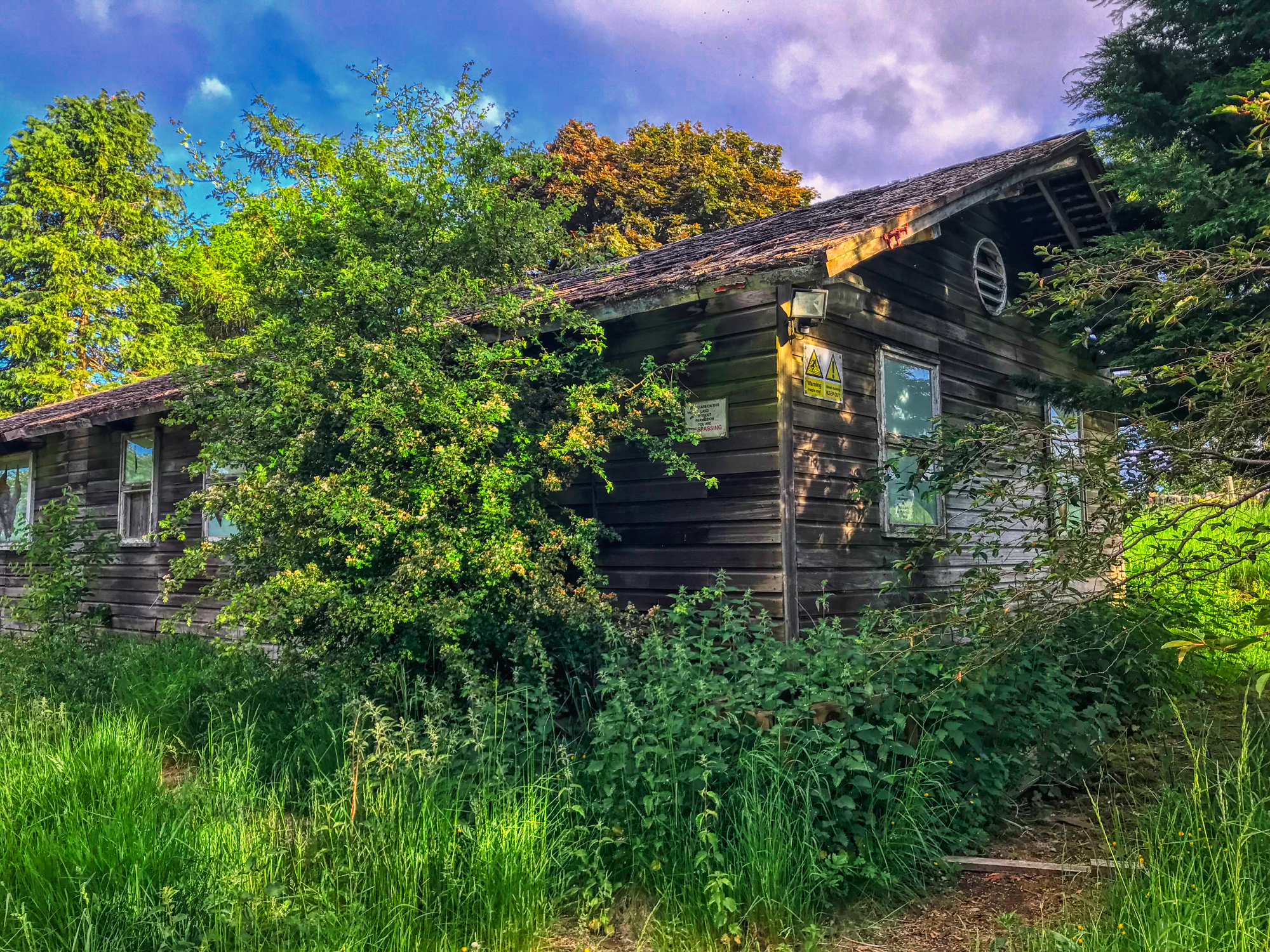 I knew there were things to look at within Linton Camp but did not guess most of it was within this first cabin.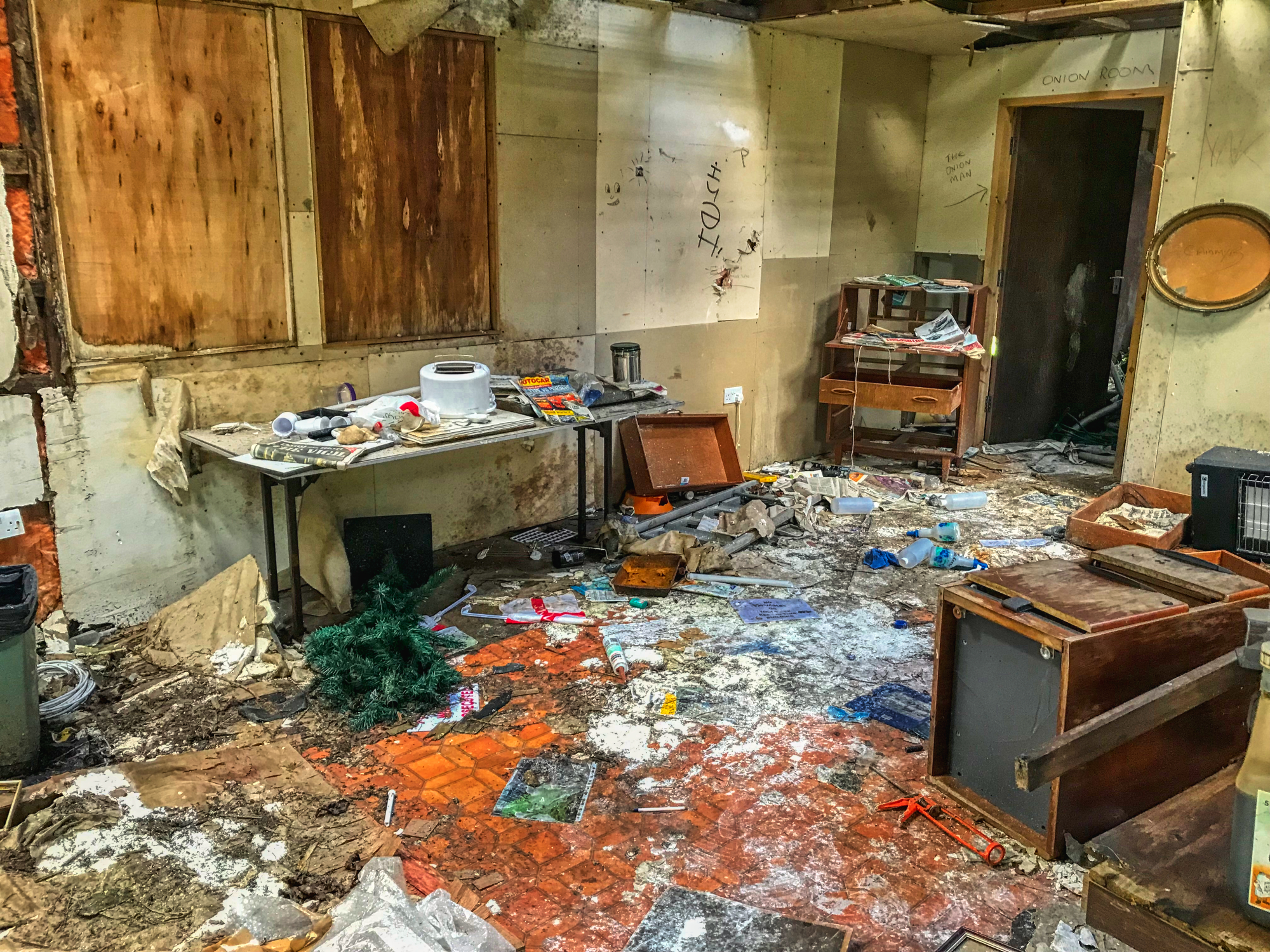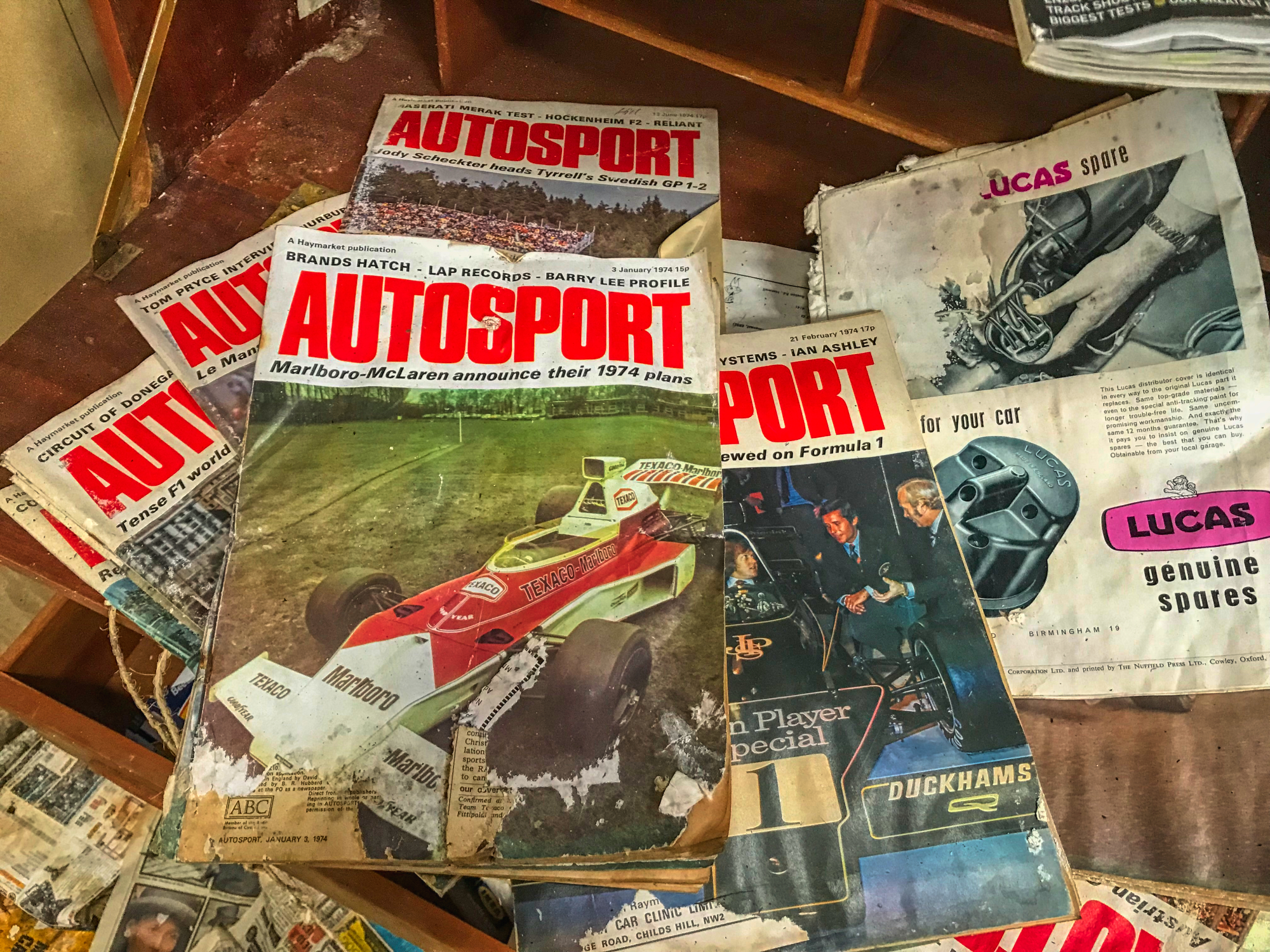 Turning the pages was out of the question. The weather outside was decent but the magazines from 1974 were well and truly sodden.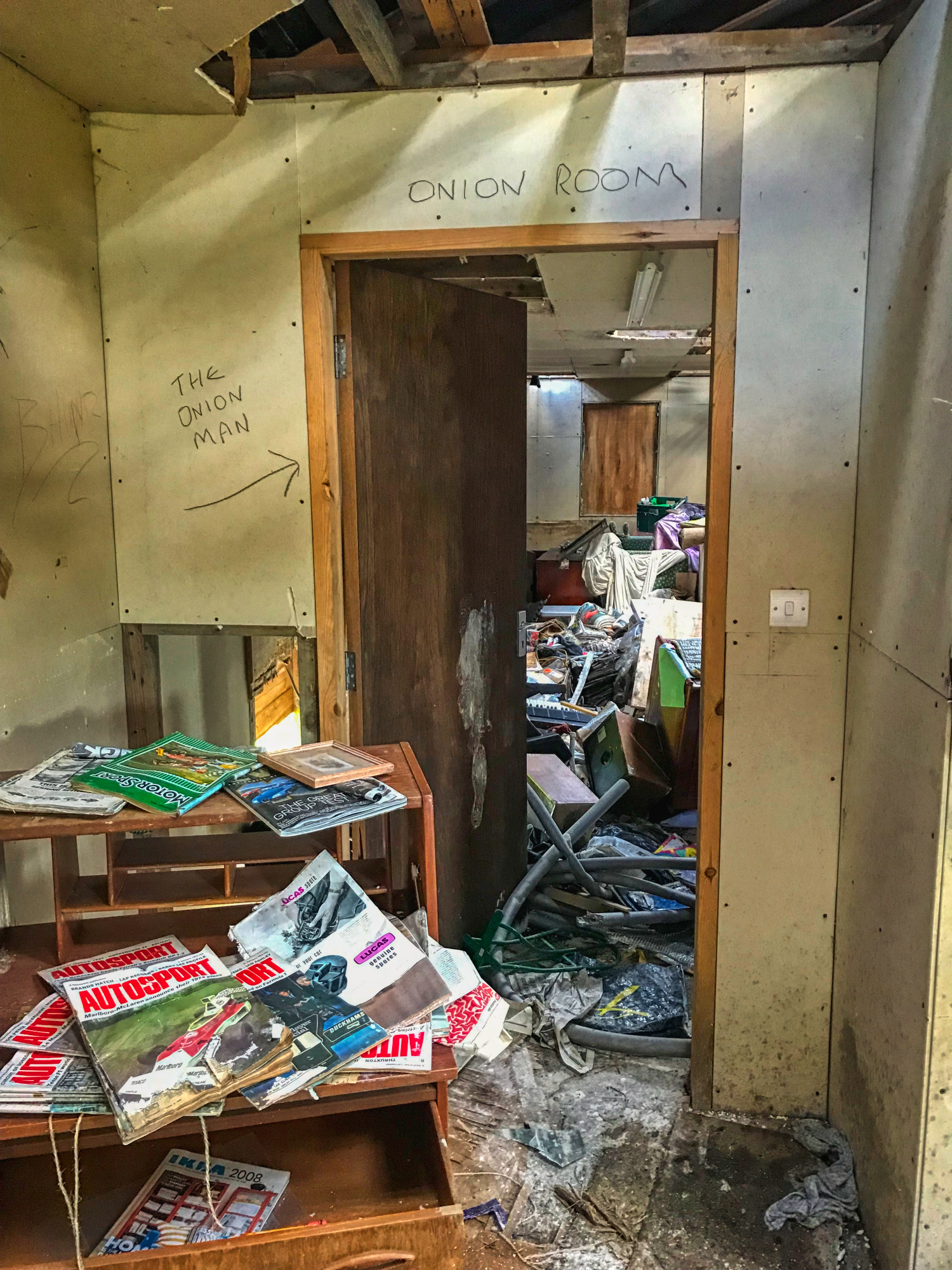 'The Onion Room' looked to have a lot of junk left inside. That was going to be the next port of call. I was hoping to meet 'The Onion Man' but he was not home.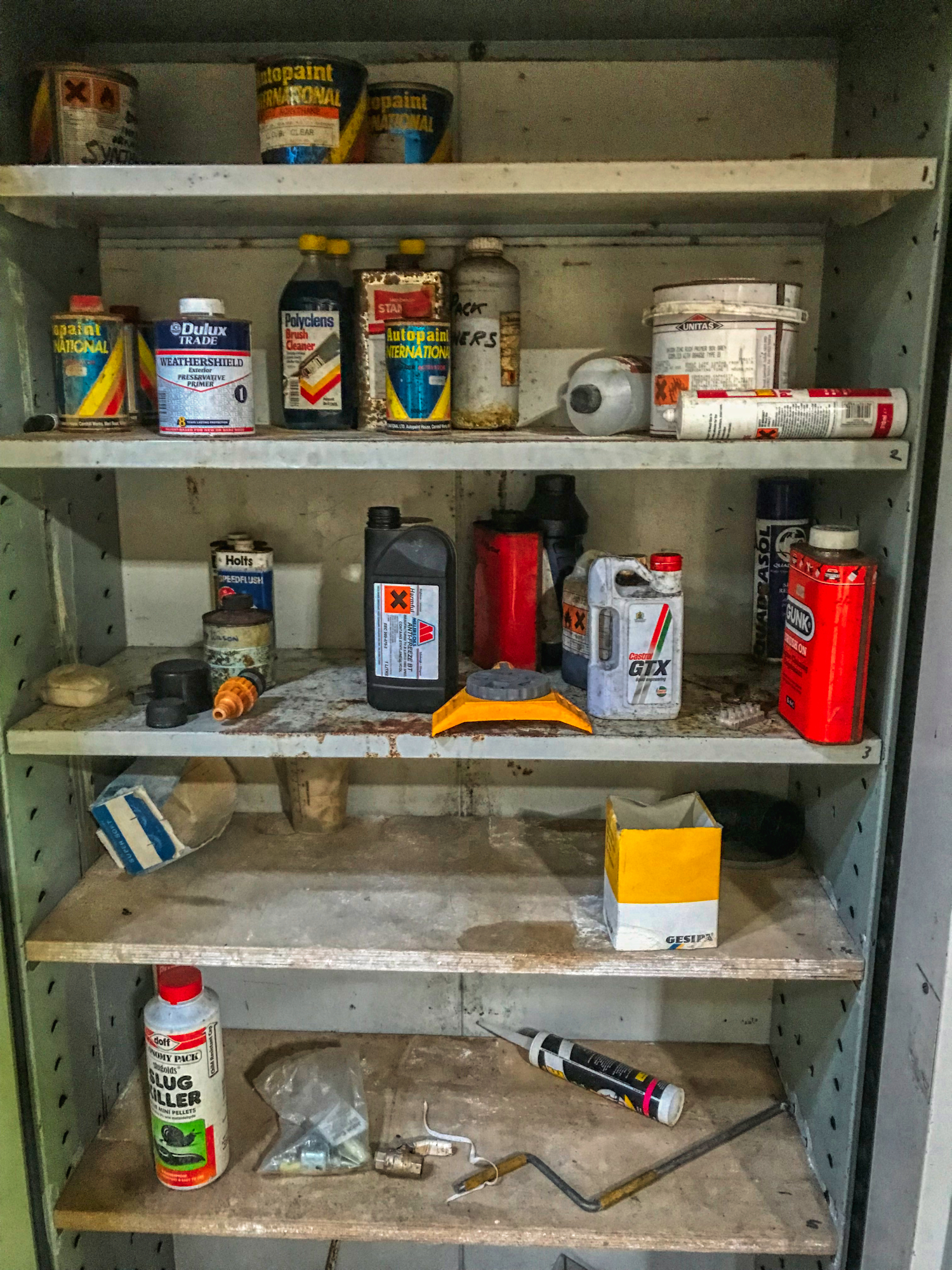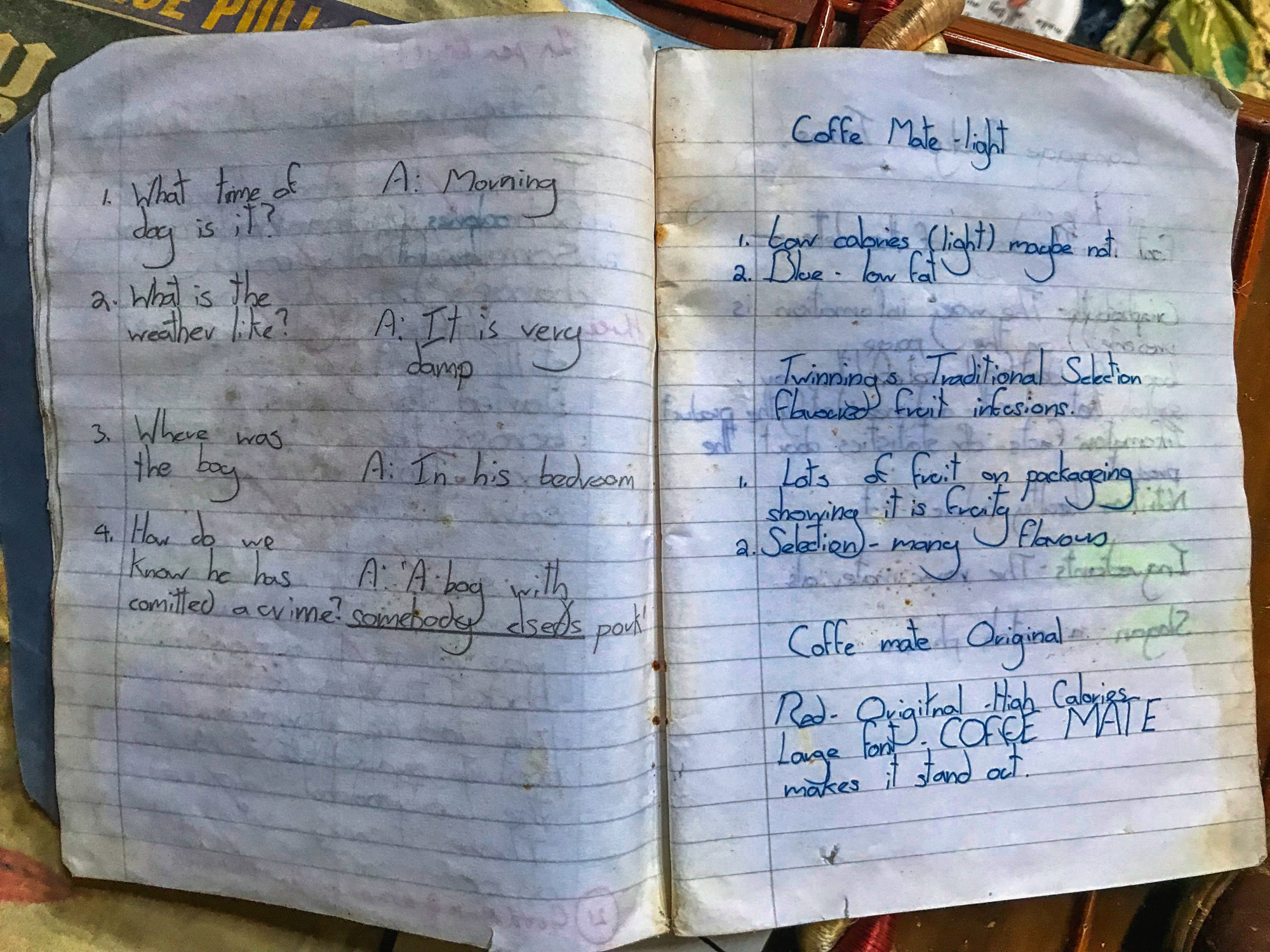 It is comforting to know what in years past nothing has changed, and the UK weather was damp then. There were plenty of items worth looking at in the room.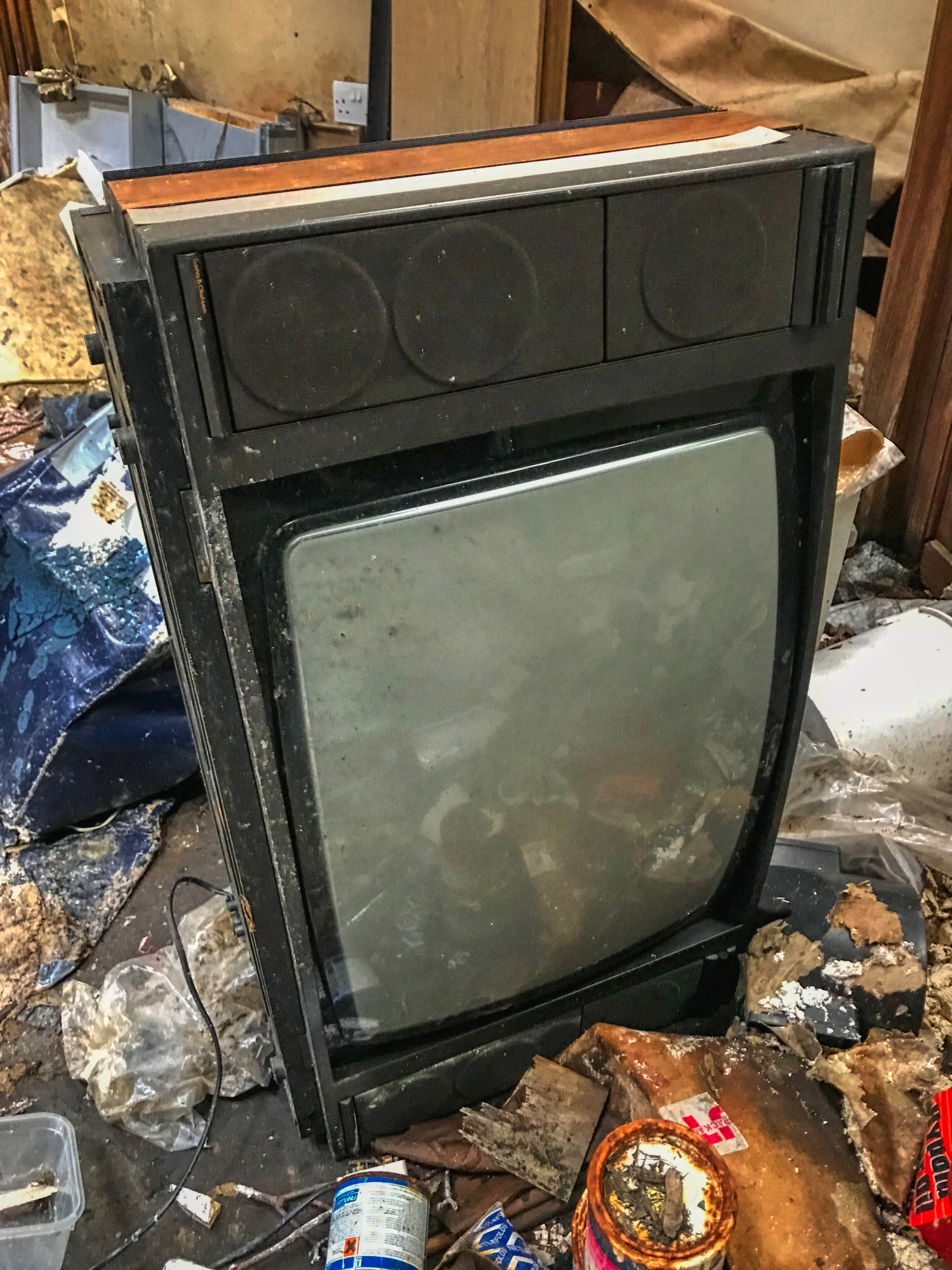 It looked like a fine TV once. Is it one of those fancy old Bang & Olufson sets?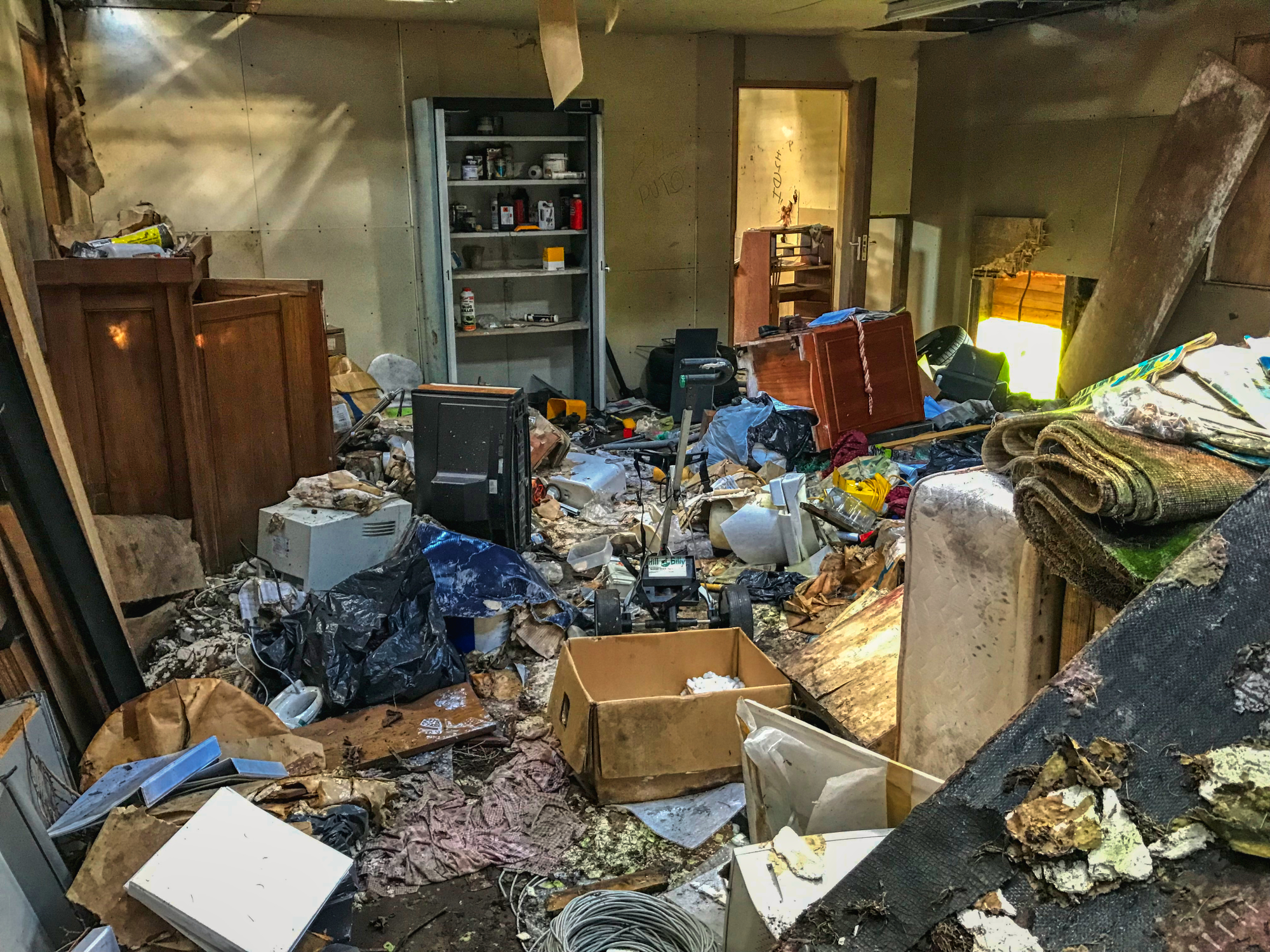 I did have to stand on a lot of junk to get over here. It was moderately stuffed with crap but not over the top.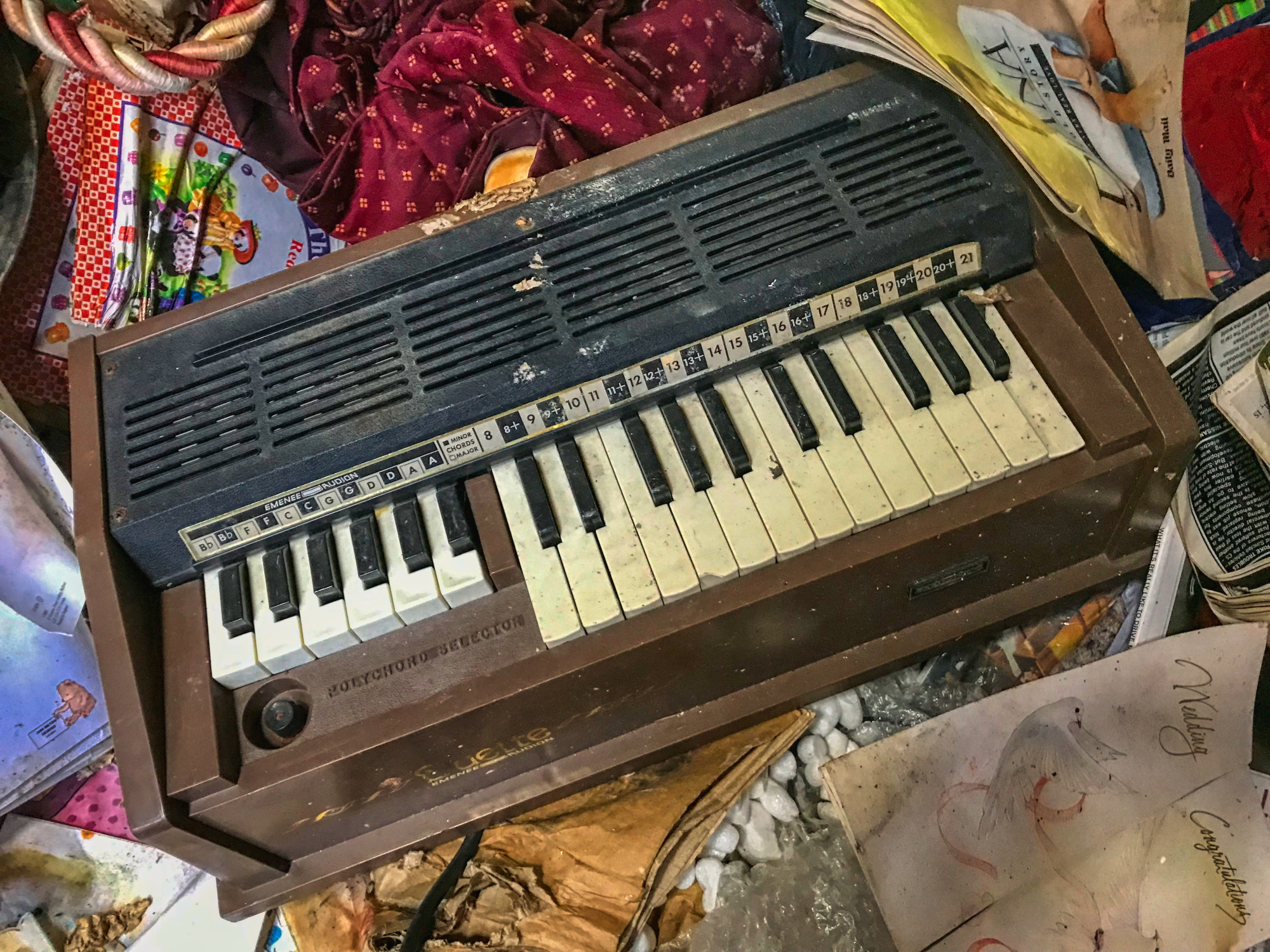 The kids did play then; it wasn't all strict hard work.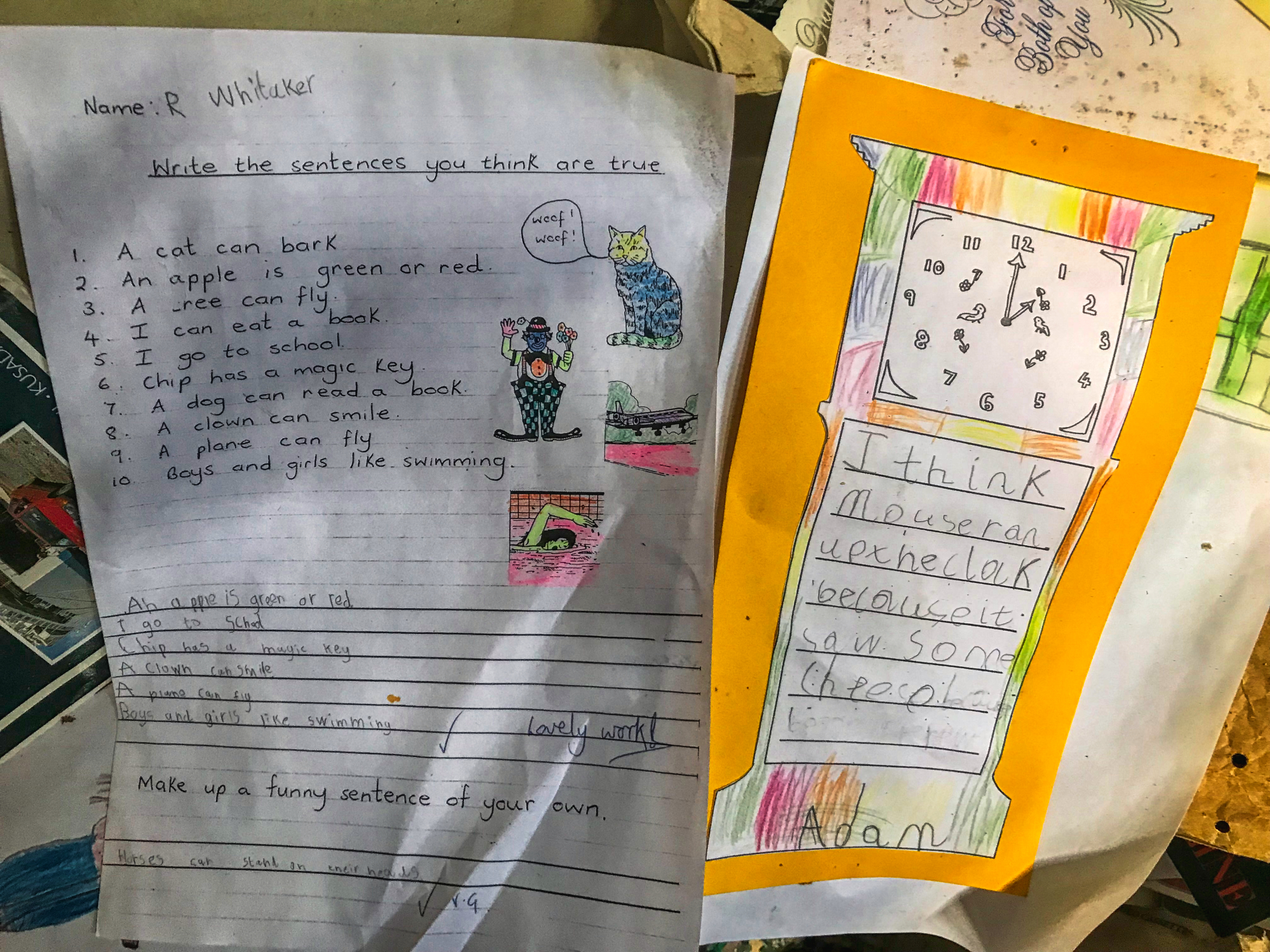 Young kids, not teenagers. I expect what's left behind is from the 1970s or 1980s.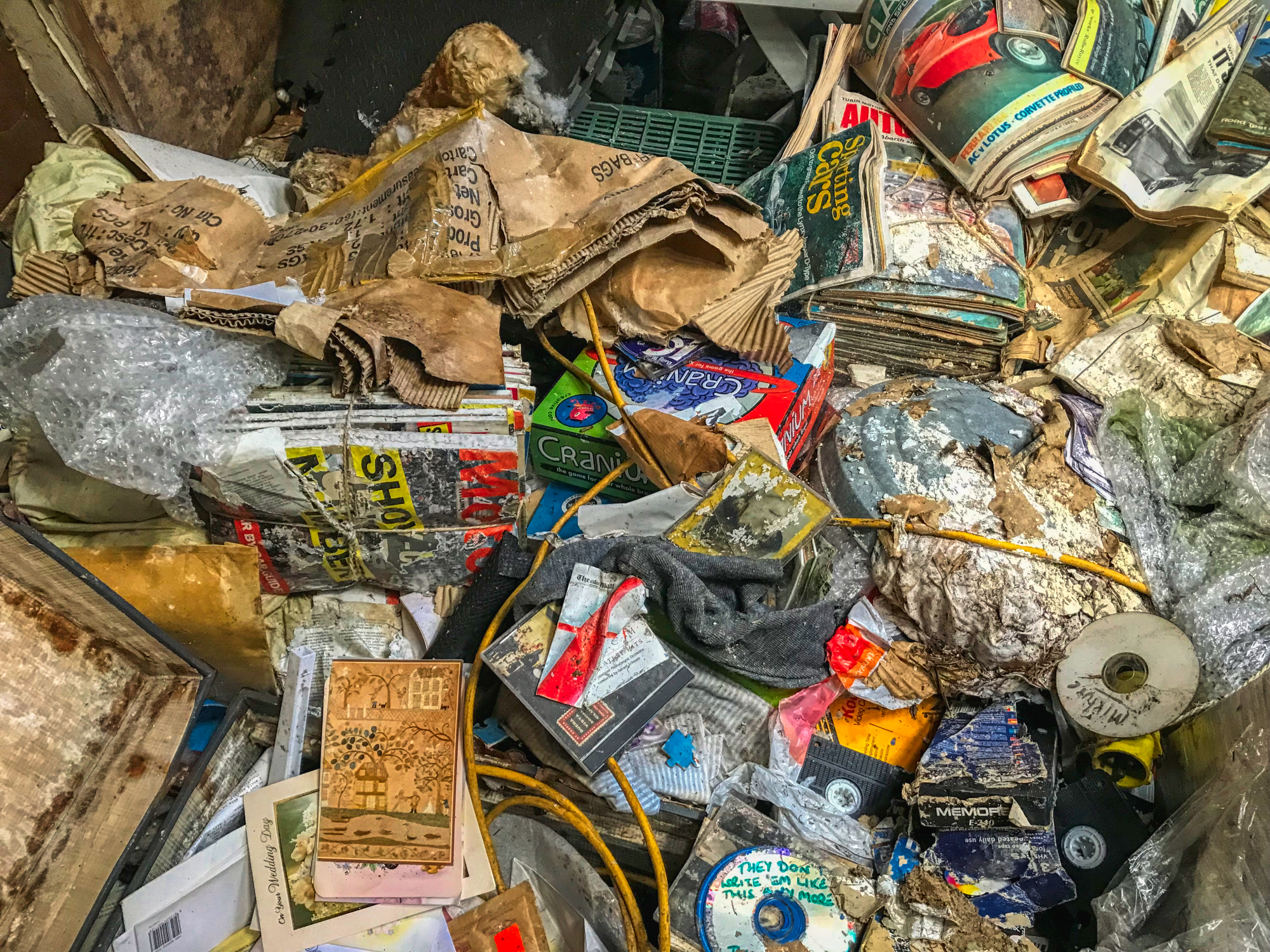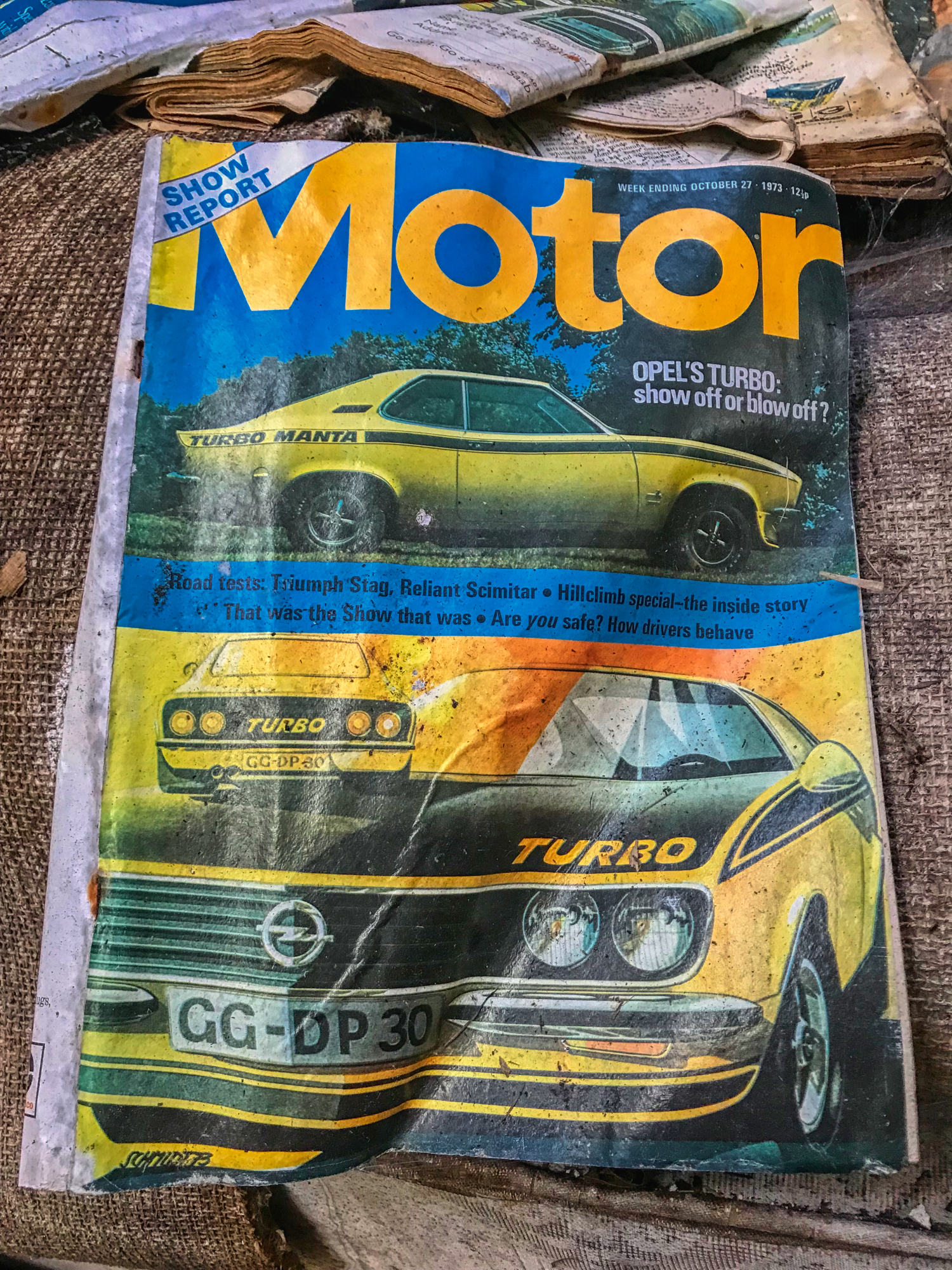 More motoring magazines, one of the teachers must have lived on-site and subscribed to several. 1973, and the Triumph Stag; I do remember those, and them being a boy racer car.
If only someone has not ripped away the protective plastic, these might have been readable.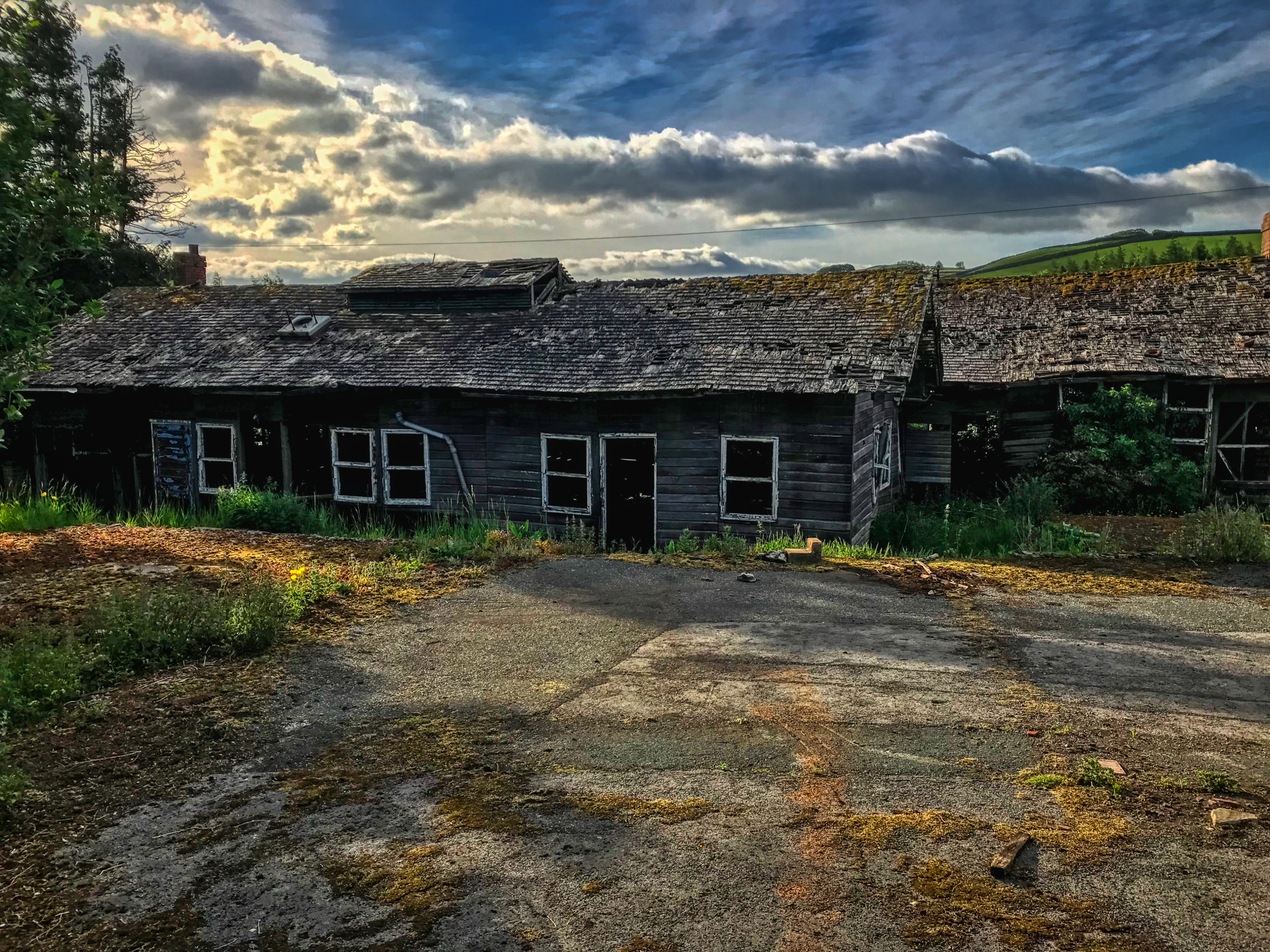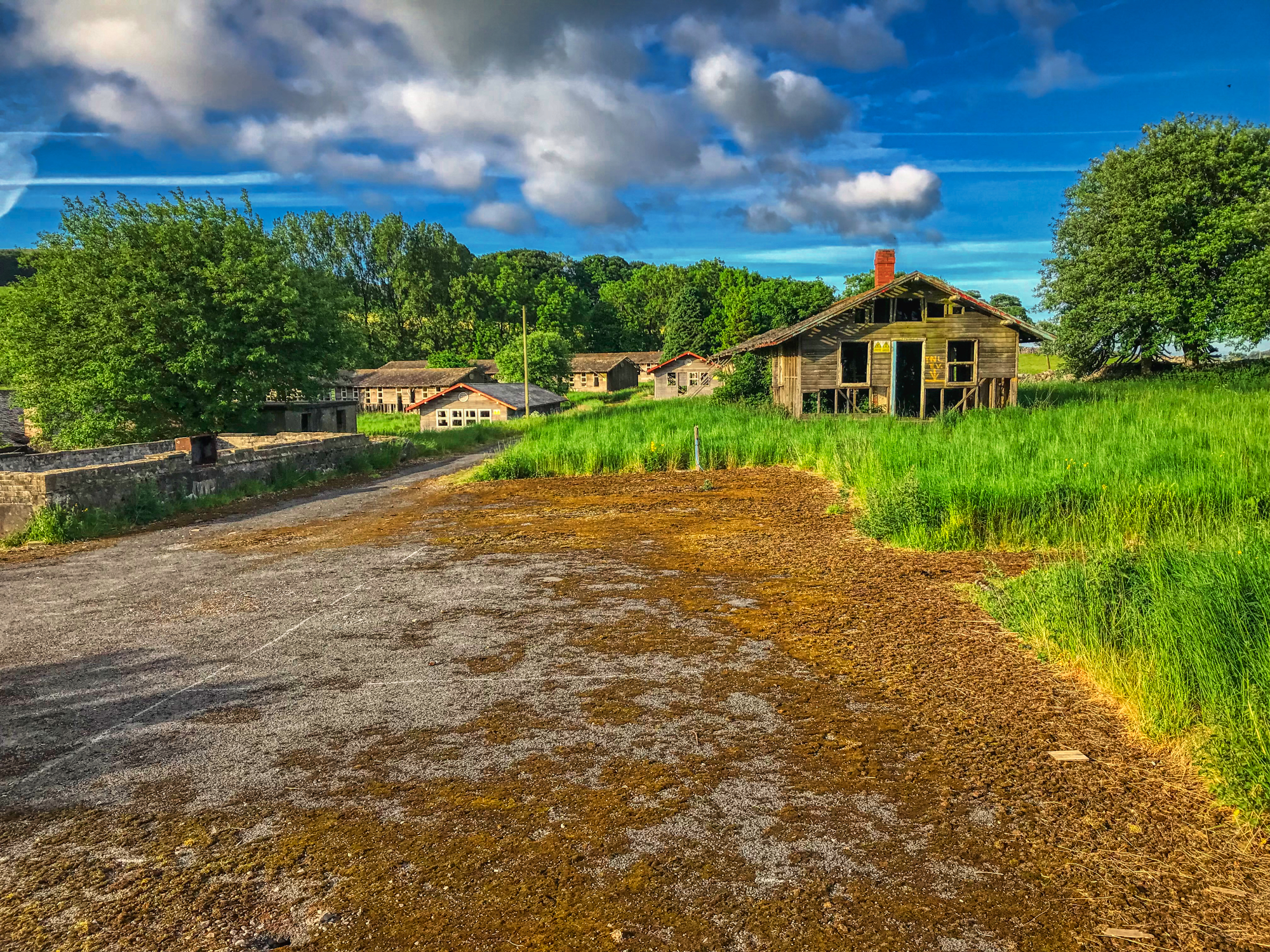 I wish I could say the rest of Linton Camp was as enthralling as the first cabin. Many of the old wooden buildings were standing but could be blown over with a high wind.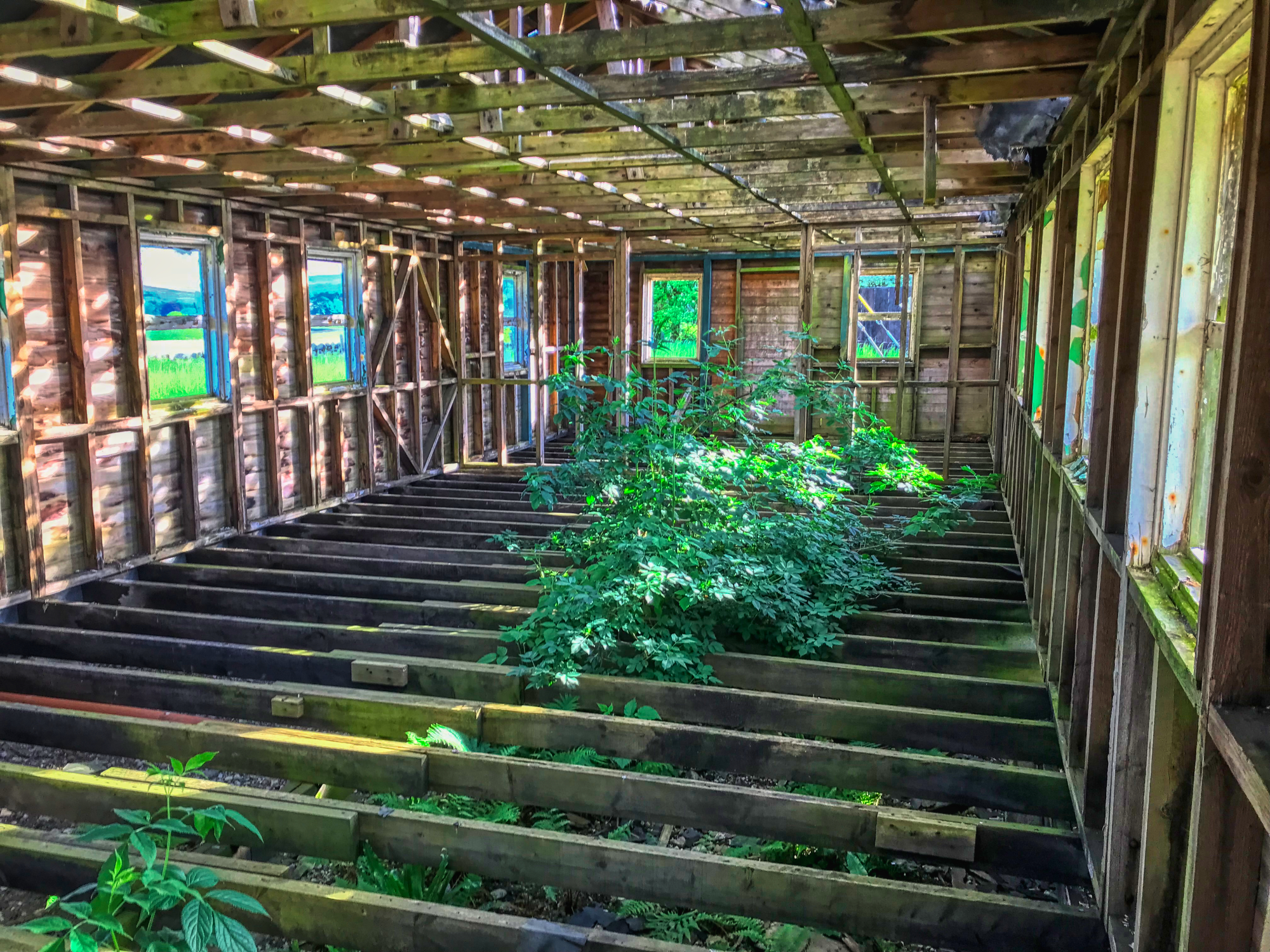 Obtaining a great cover shot was nigh impossible without a drone (which I don't have). I climbed to the highest place I could find and had to settle with what's on show.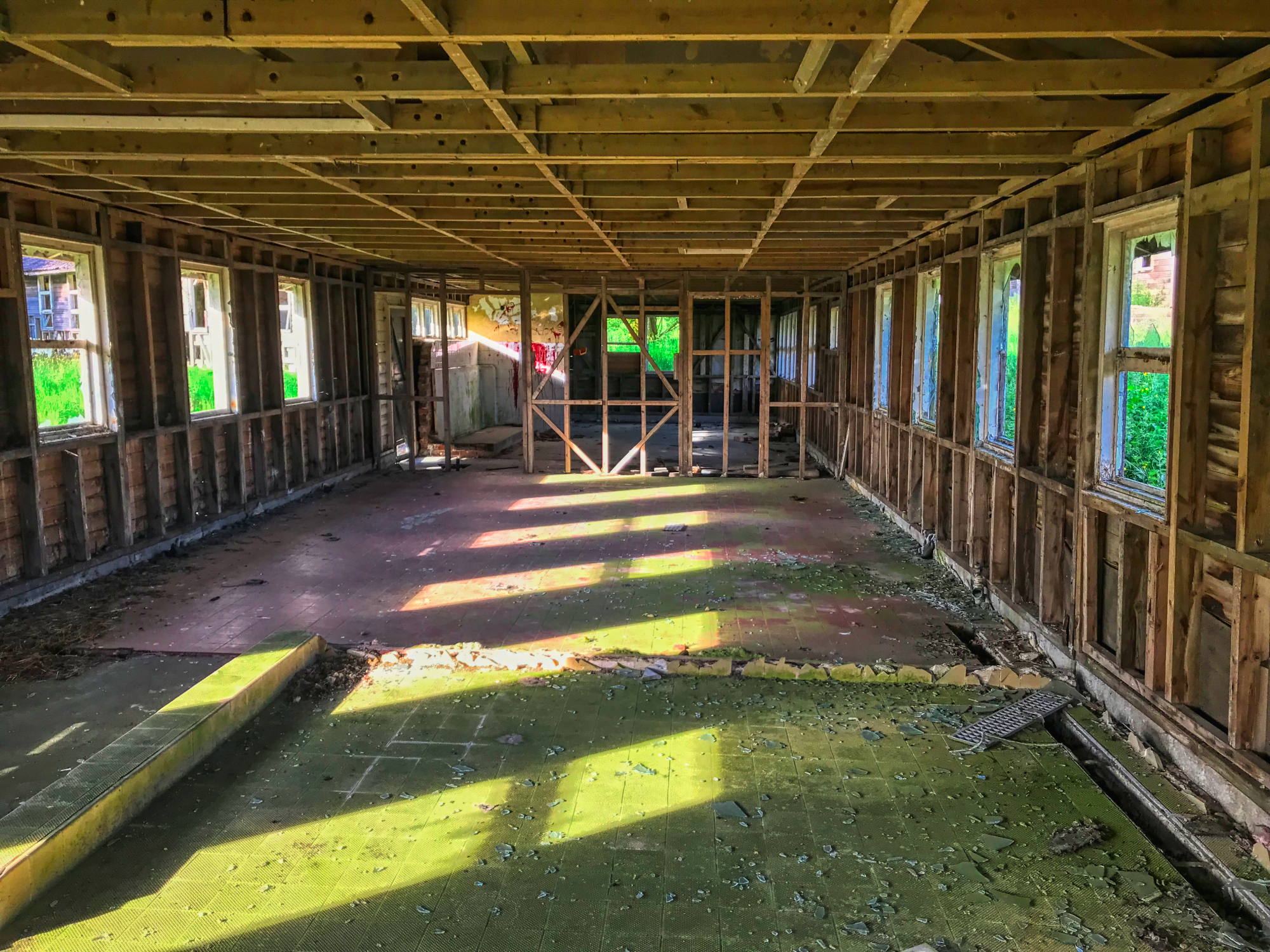 Some of the remaining structures were in better condition than others.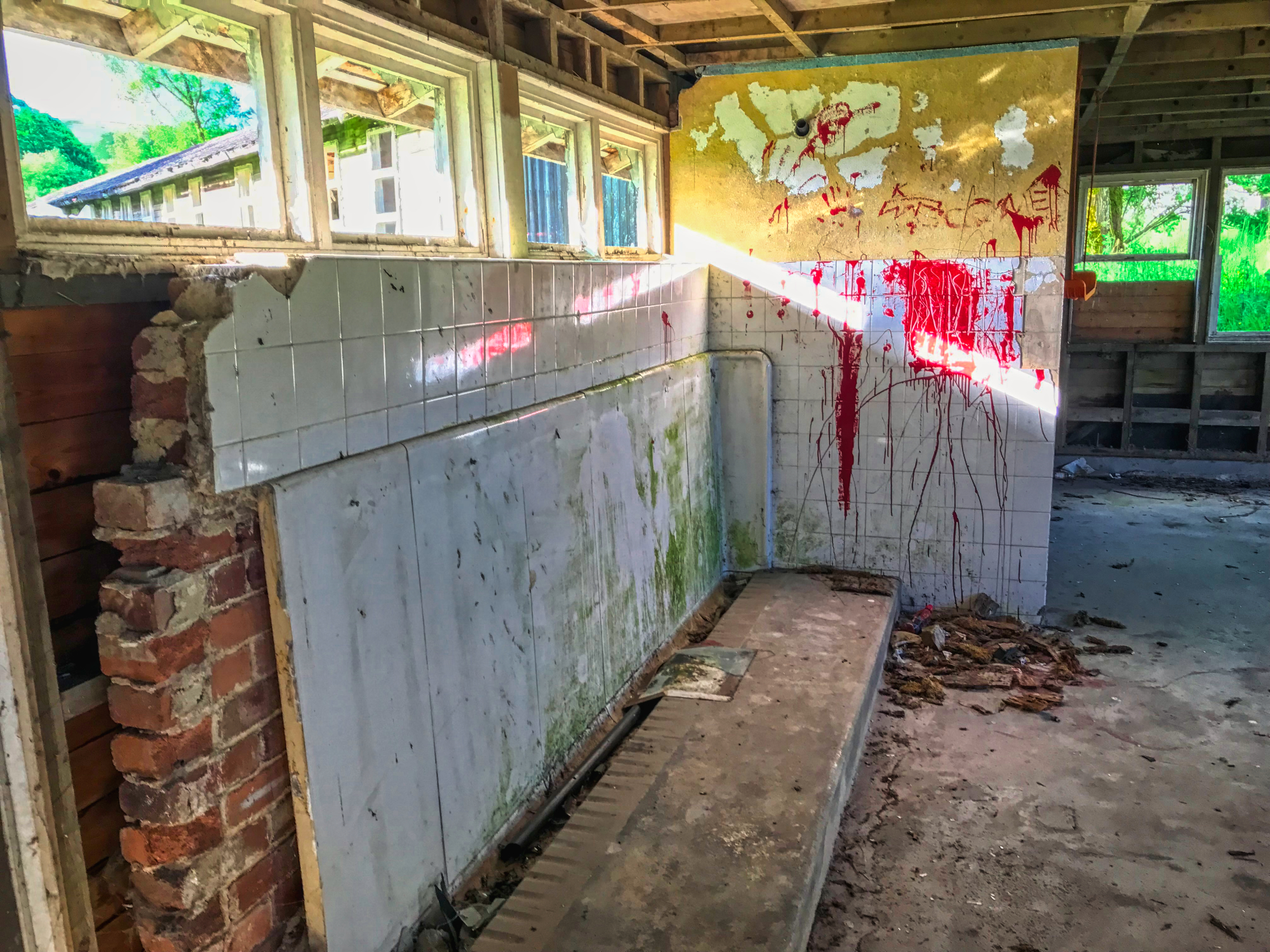 While it looks like blood, it's probably not.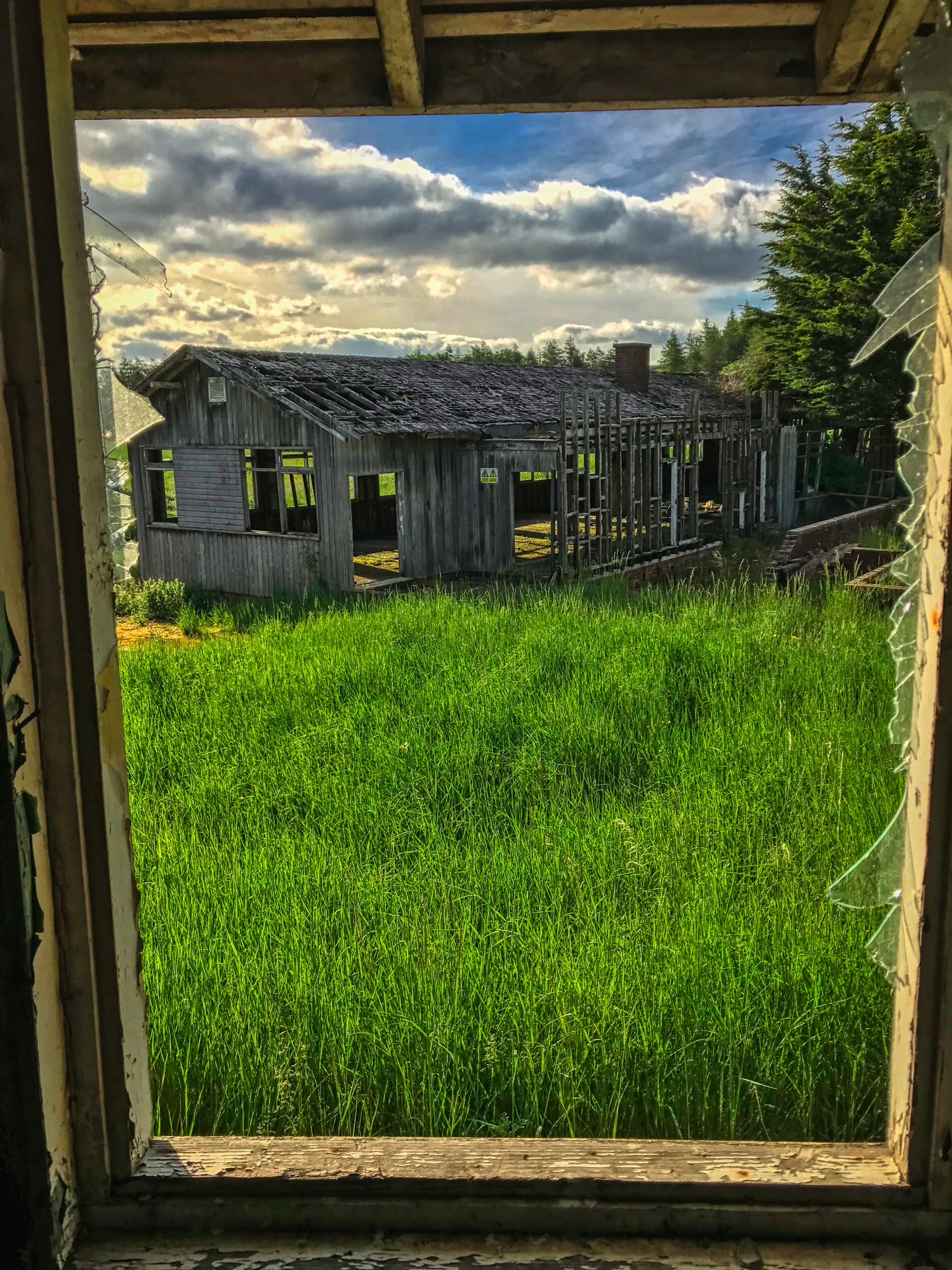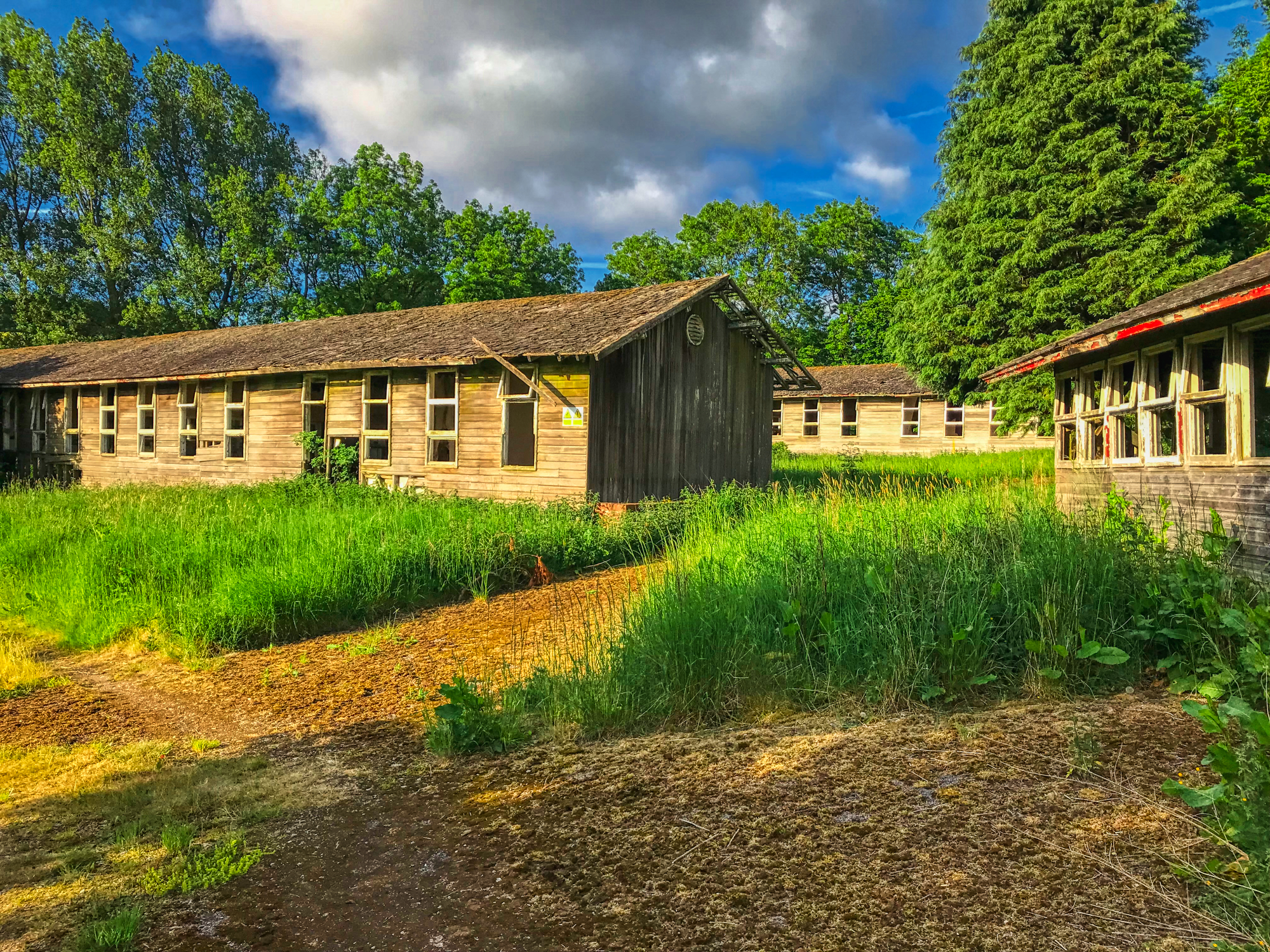 Was it such a bad place for kids? If the rumours about abuse are false it might have been quite fun to stay here if you could get over the homesickness and make friends with juvenile offenders.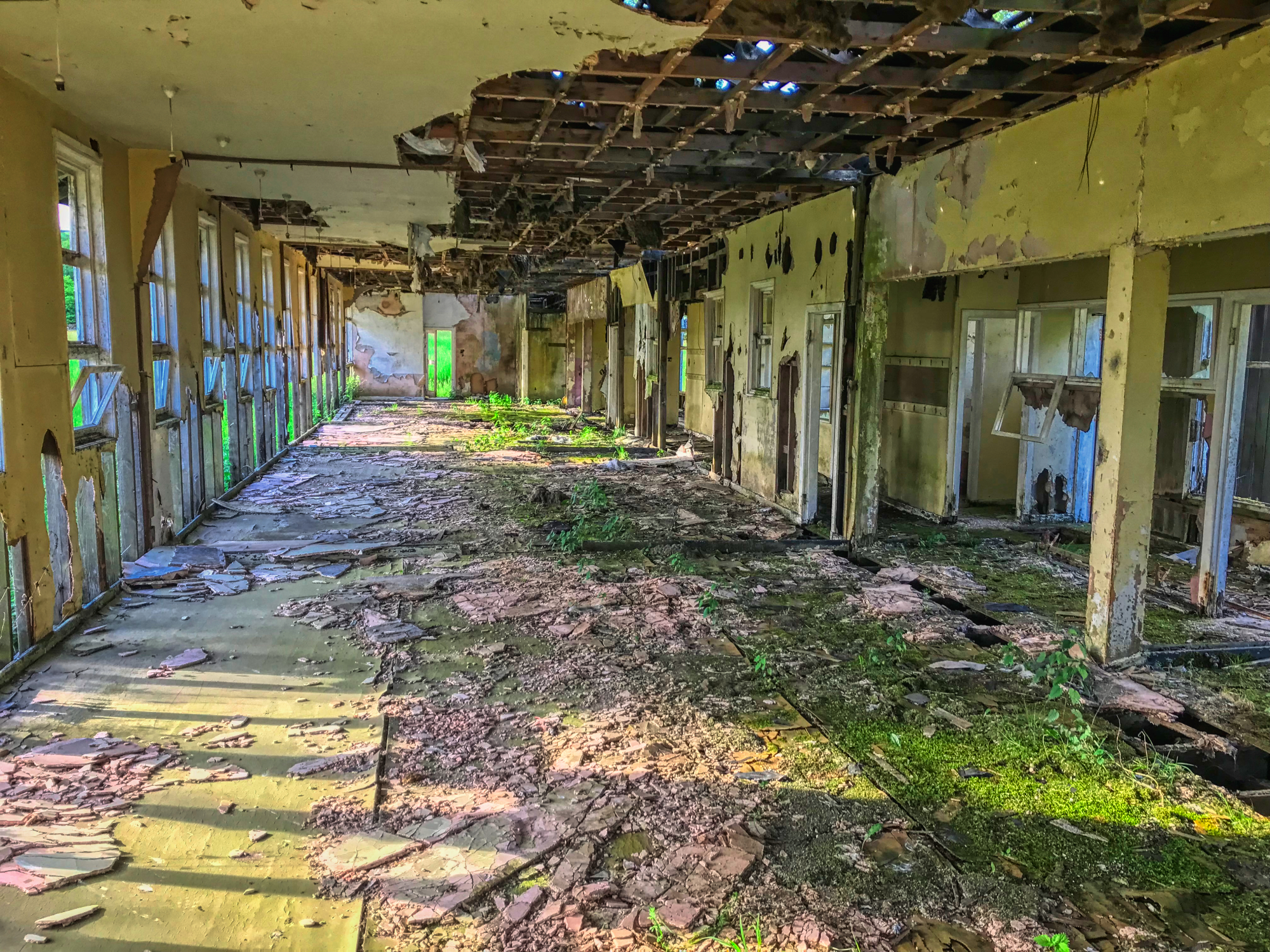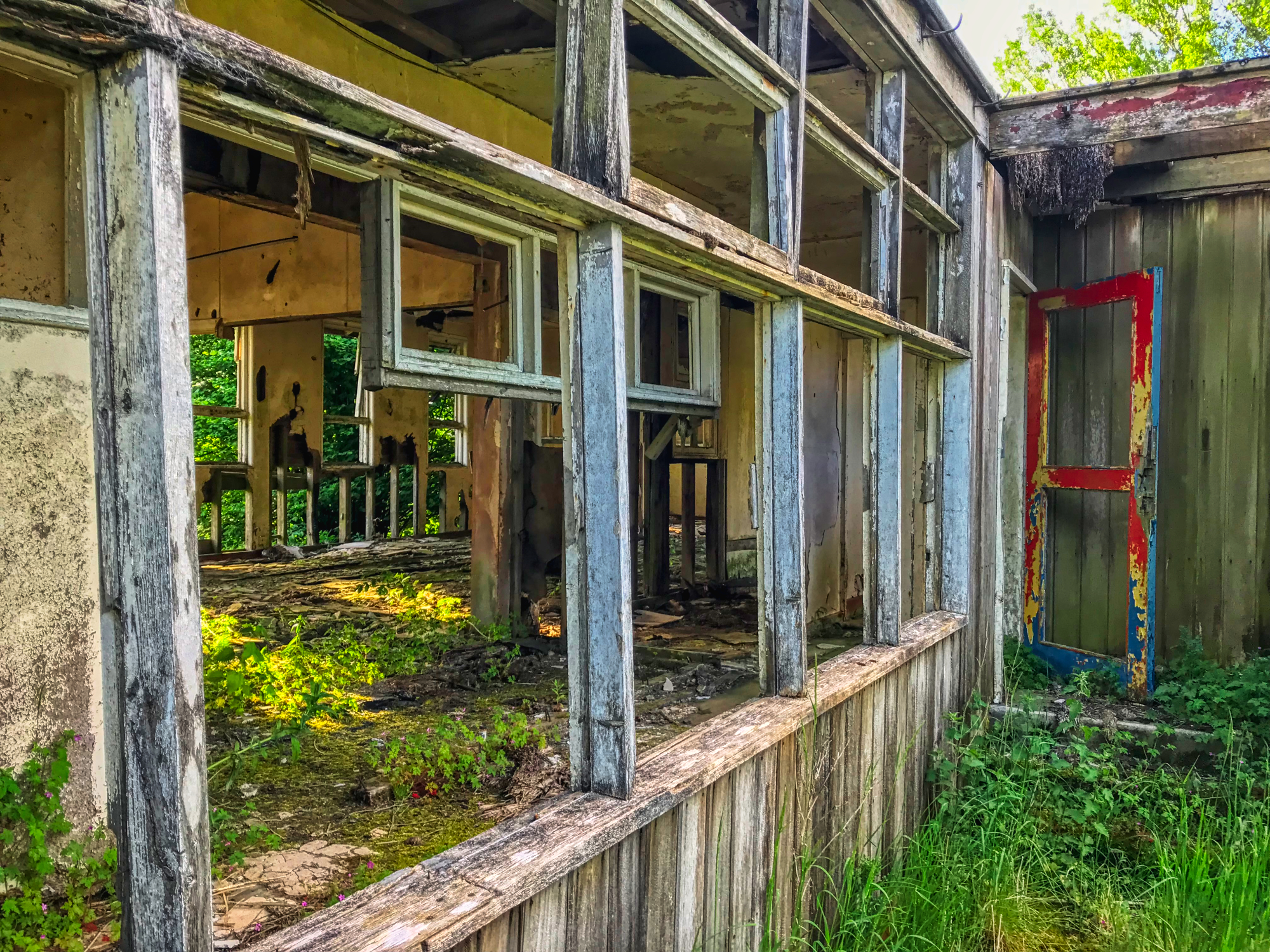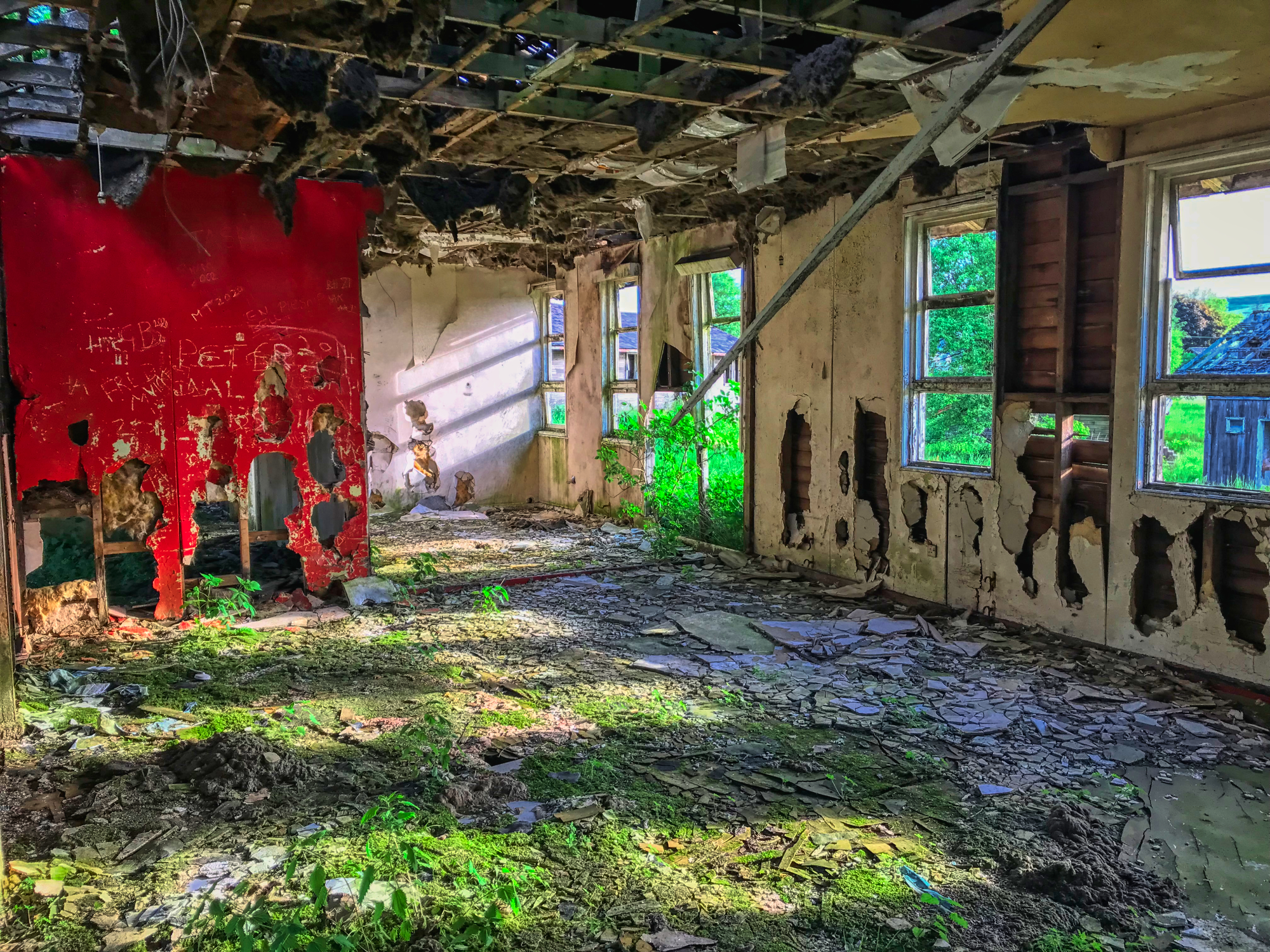 There has been talk about re-developments but nothing has happened yet.
No issues gaining access; use the windows or the doors.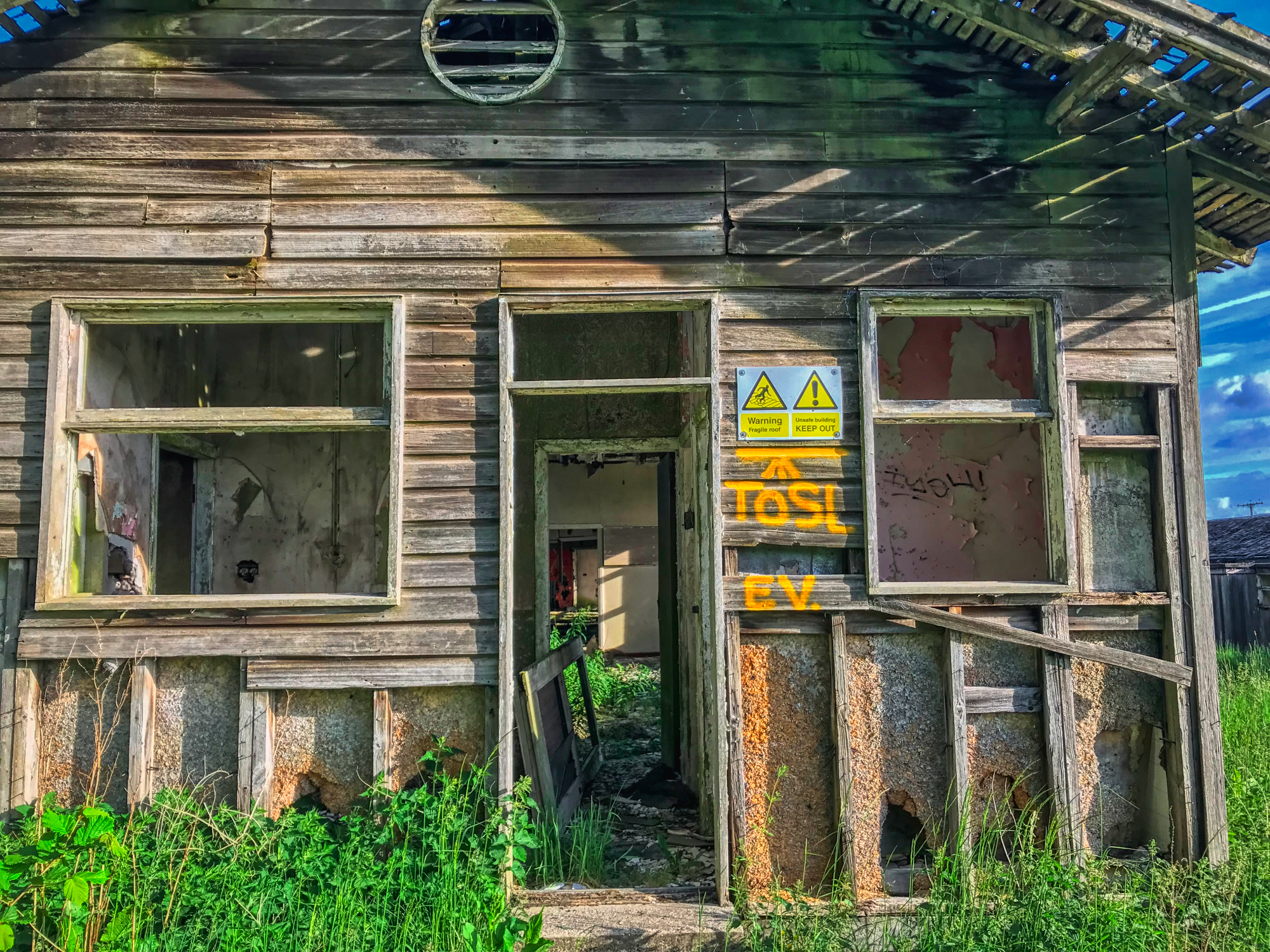 'Warning Fragile Roof' – I do love flavoursome warnings such as these.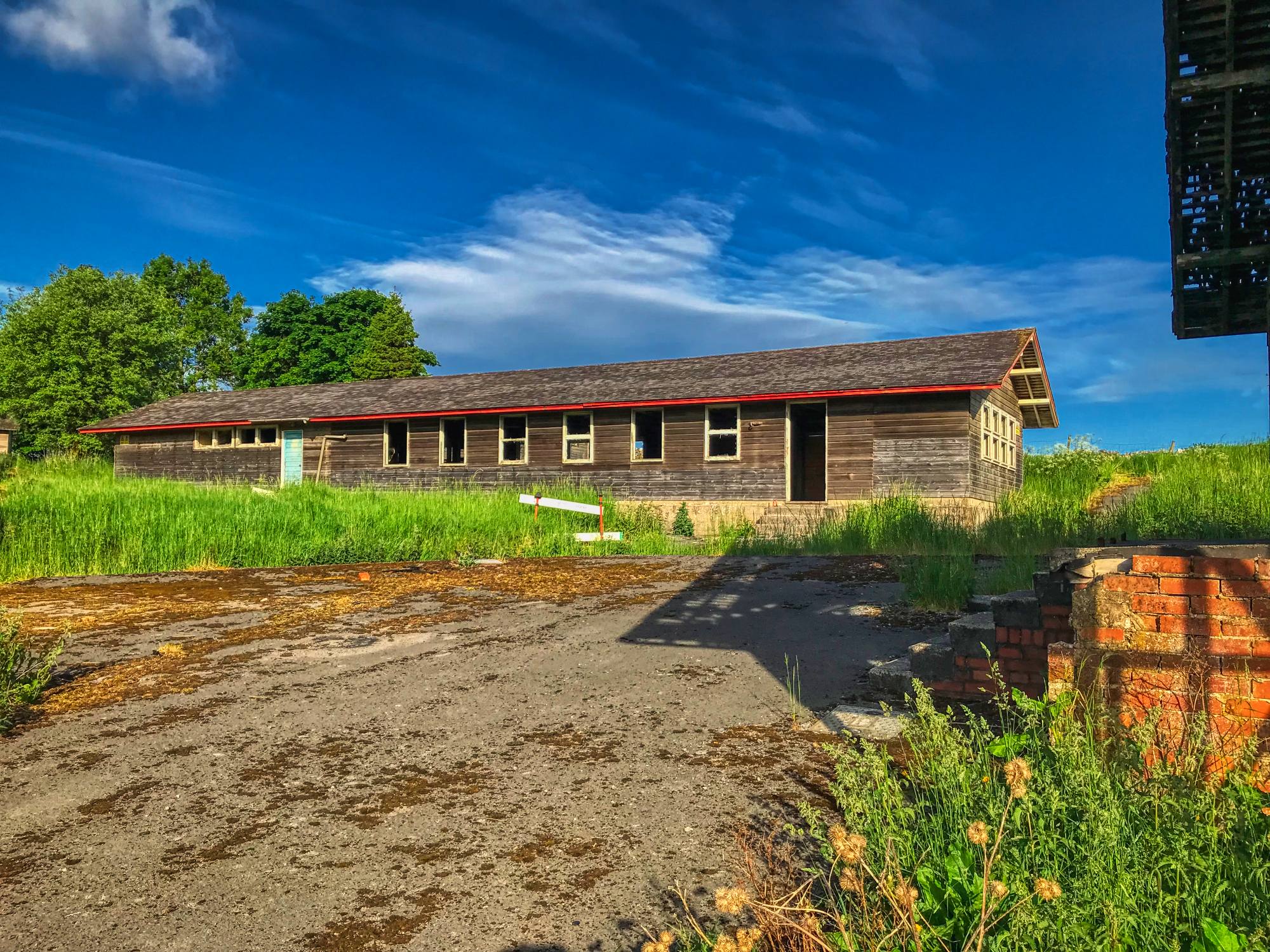 I was alone for this exploration and it was a little creepy, especially when the wind blew and many structures creaked in unison.
Linton Camp is moderately sized and I would think could have handled over 100 kids.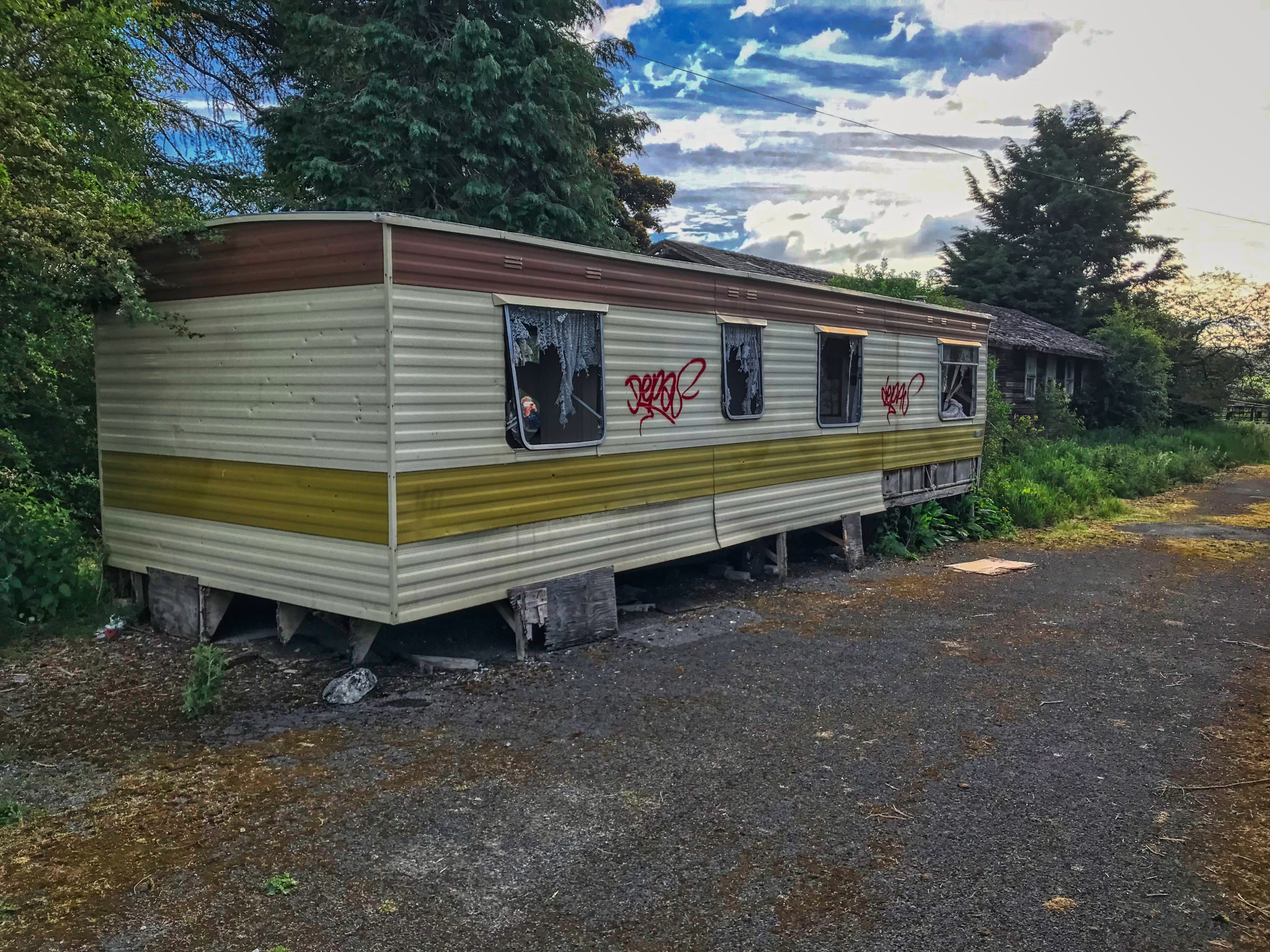 On the way back I noticed a caravan. Having read that the camp was used by travellers aka gypsies after its closure I had to have a look.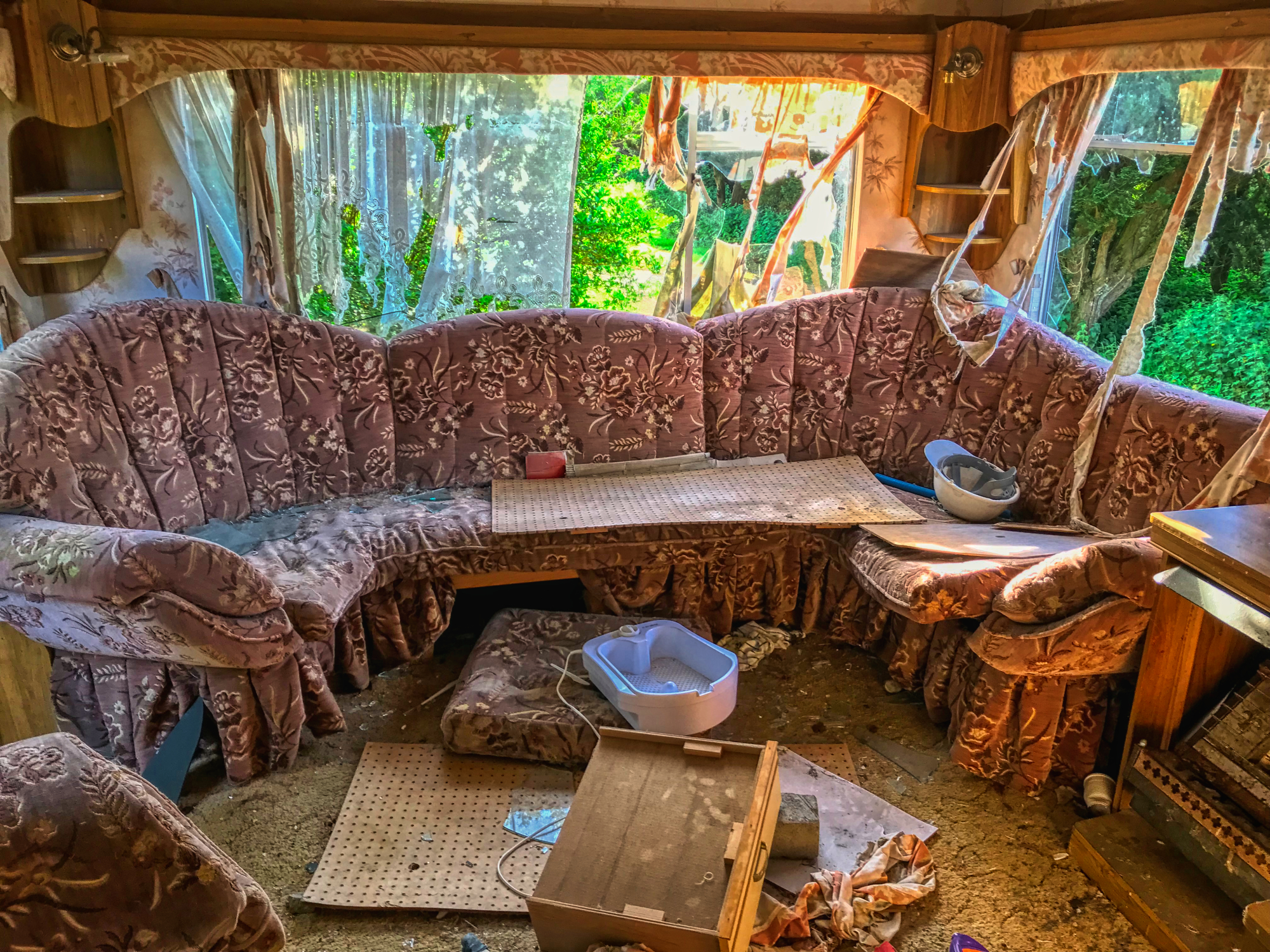 It may be a little cold due to the lack of windows but if you could get used to the curtains brushing your face all night and the howling wind, a good night's sleep could be had.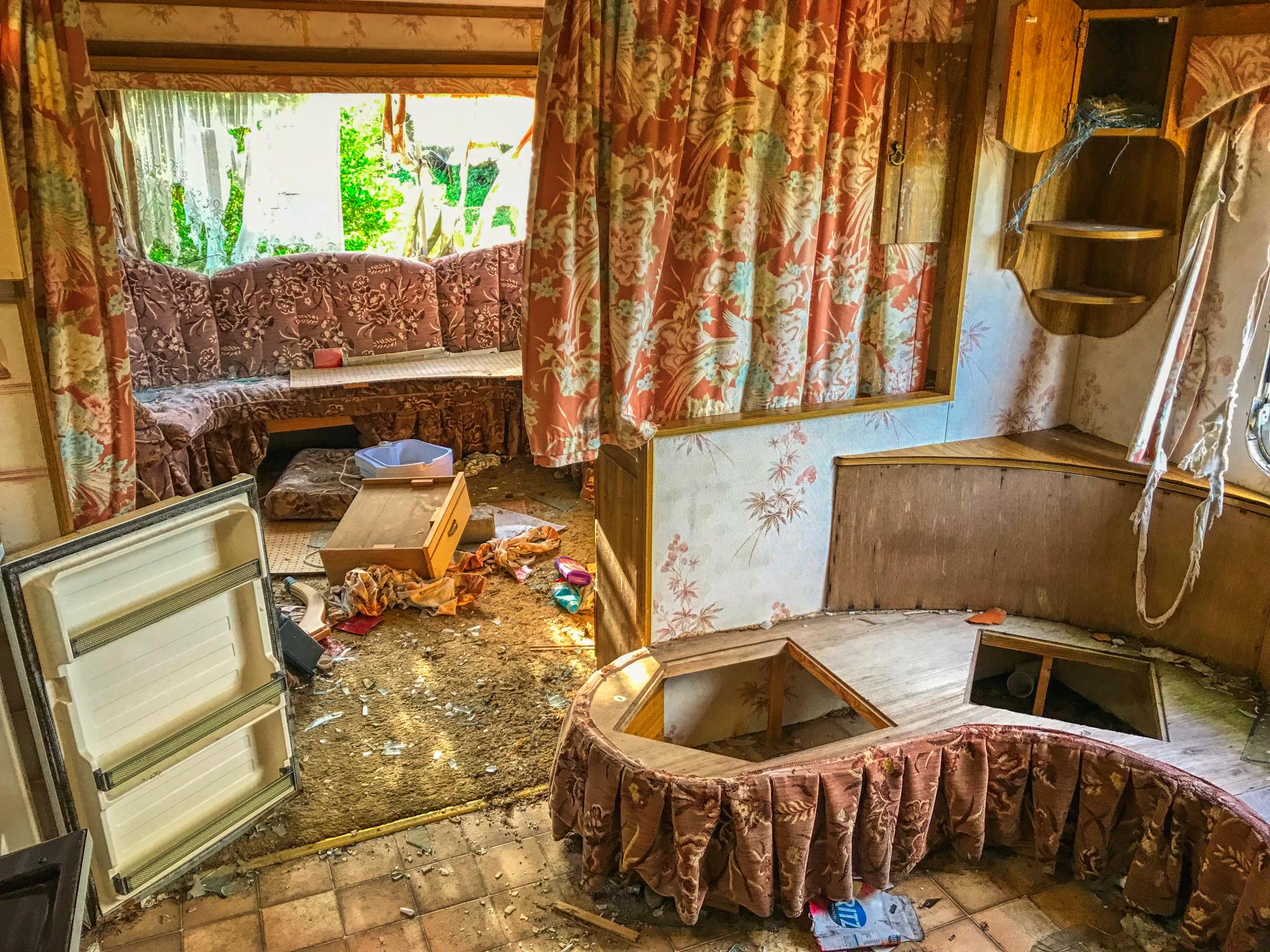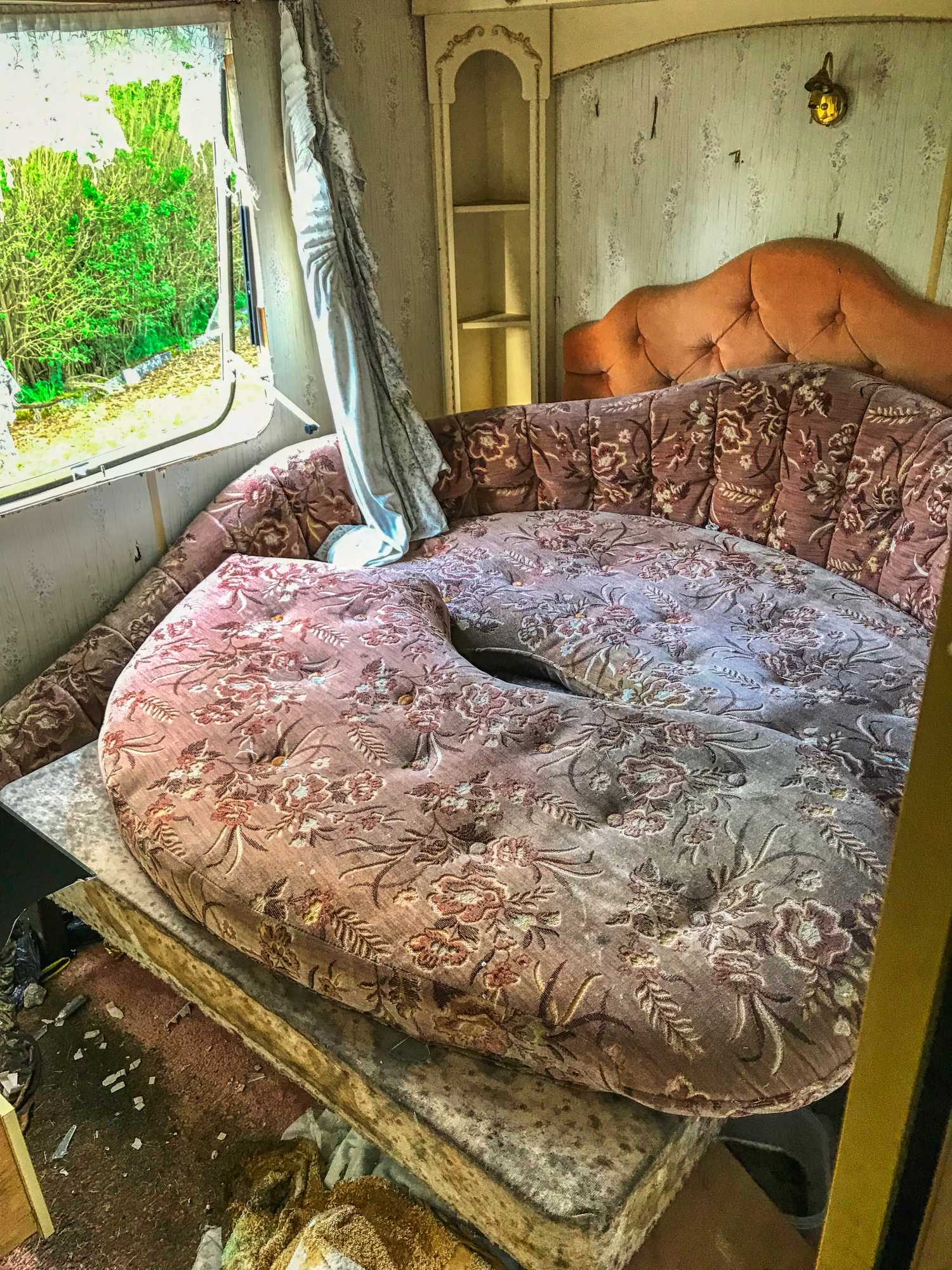 Simply re-arrange the cushions and it's a perfectly good home.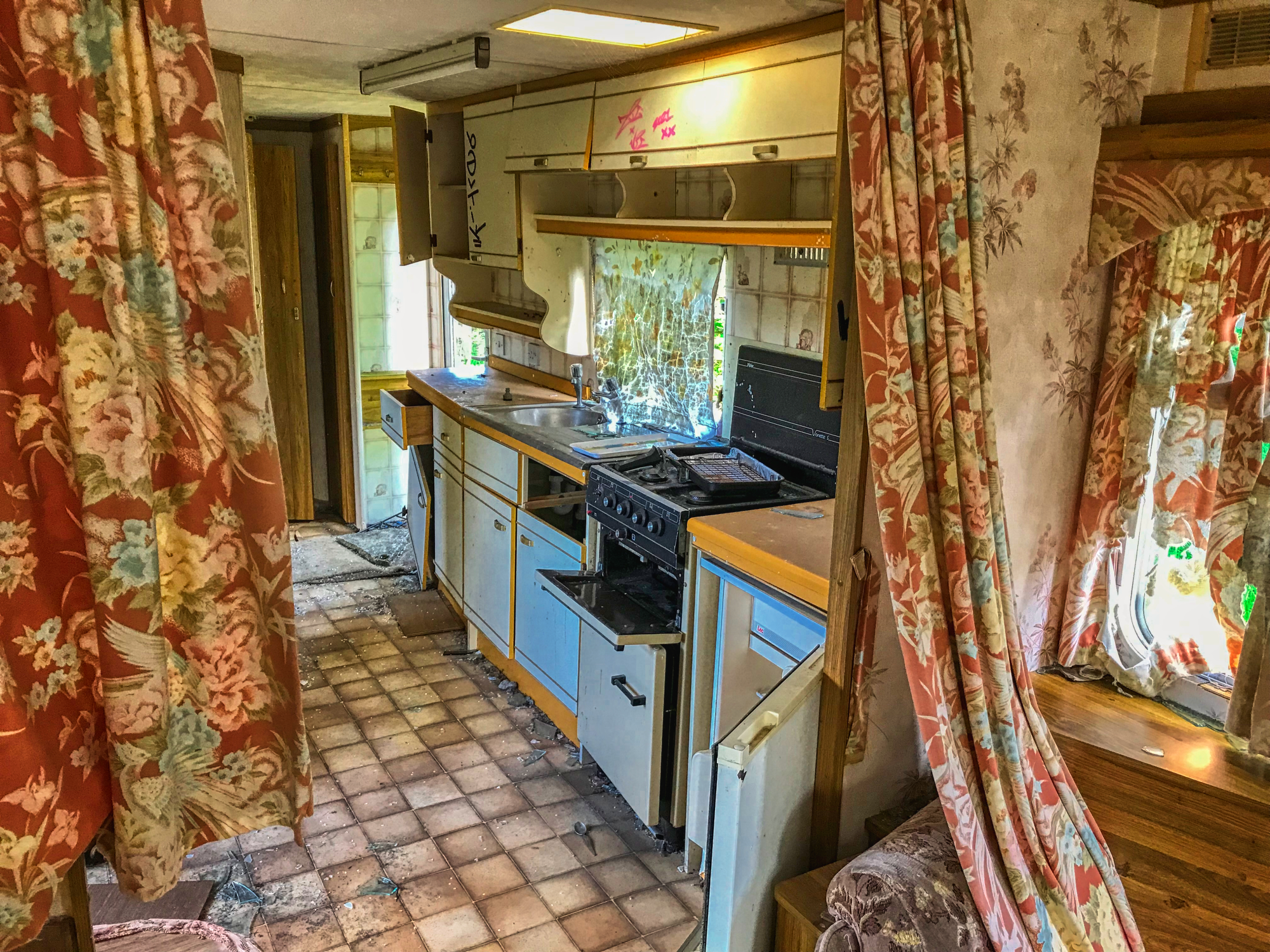 Gas and running water, maybe…
… and some good old-fashioned stodgy English drama. Grab the TV from the cabin and you are all set.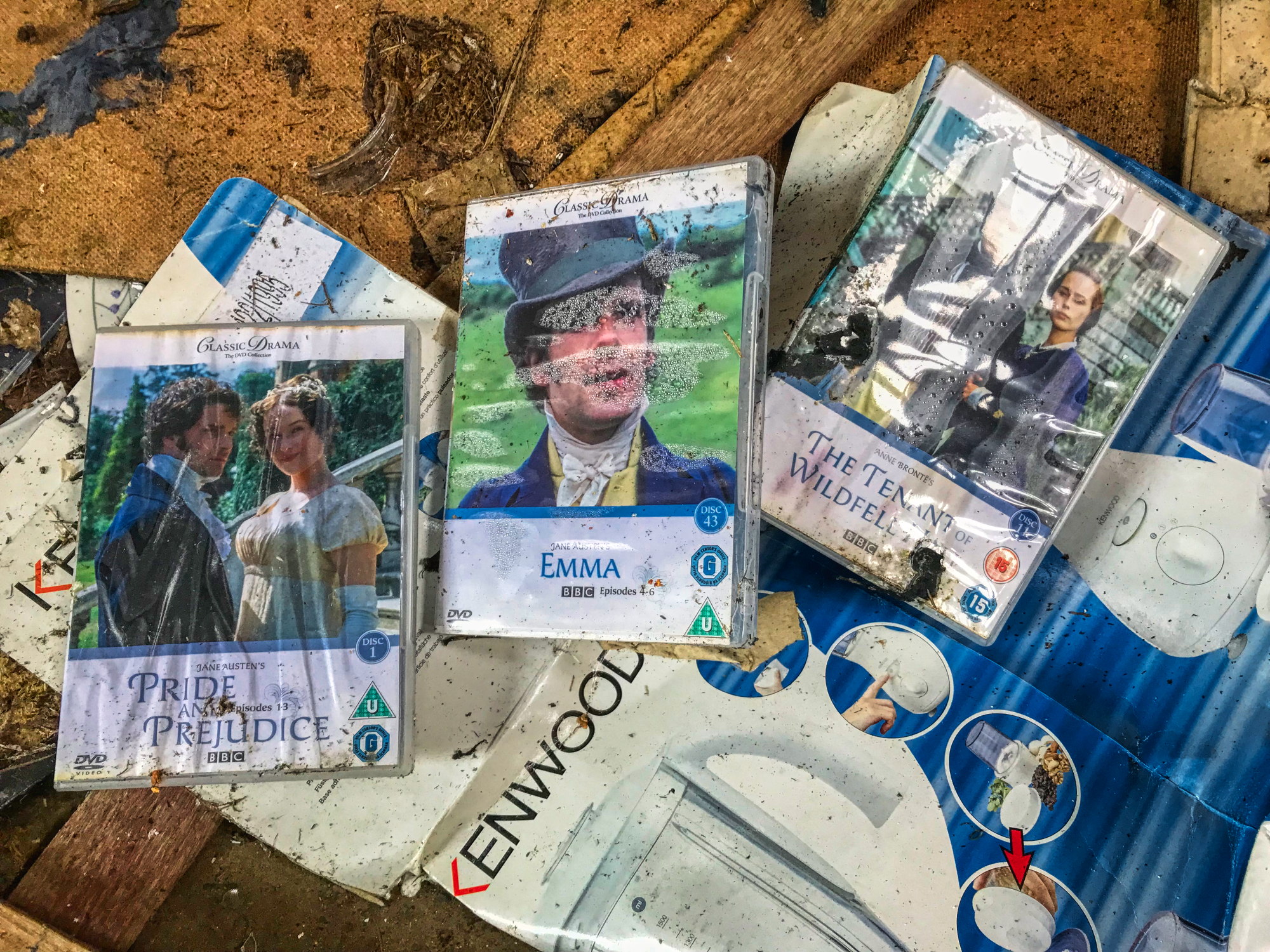 DVDs did not start appearing until around 1997. It does tell me when the gypsies were living here or trying to.
A little creepy but I am not used to solo exploring. One could easily get jumped here, knifed to death, and remain undiscovered for months. I left to rendezvous with @goblinknackers and more planned explores that day.

Do you like posting your Urbex content and photography for FREE on Facebook and YouTube? I like to get some form of reward for my work and every time I create I do just that. Take a look at The Urbex Community on HIVE.
If you want to keep creating for FREE then ignore what you are reading. If you want to be like me and gain something other than BUGGER ALL for your work then click here and learn about posting on the HIVE blockchain.


All my 'Tales' content is easy to find on my personal website:
'Tales of the Urban Explorer'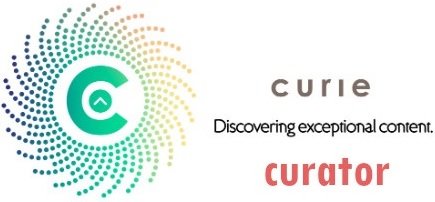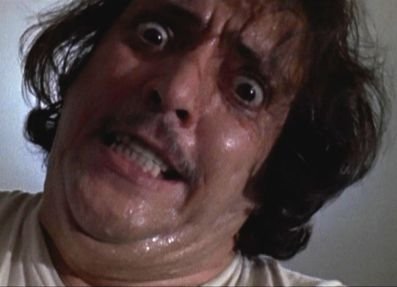 If you found this article so invigorating that you are now a positively googly-eyed, drooling lunatic with dripping saliva or even if you liked it just a bit, then please upvote, comment, rehive, engage me or all of these things.
---
---