Tales of the Urban Explorer: Granddad's House
Deep in the heart of wildest Wales, a region of the British Isles so untouched that the locals roam naked, orgies are rampant and transsexual nymphs tempt naive bloke visitors into anal sex lies the fabled 'Granddads House'.
Do you think I could re-skill into writing best-selling Children's stories? I am considering it.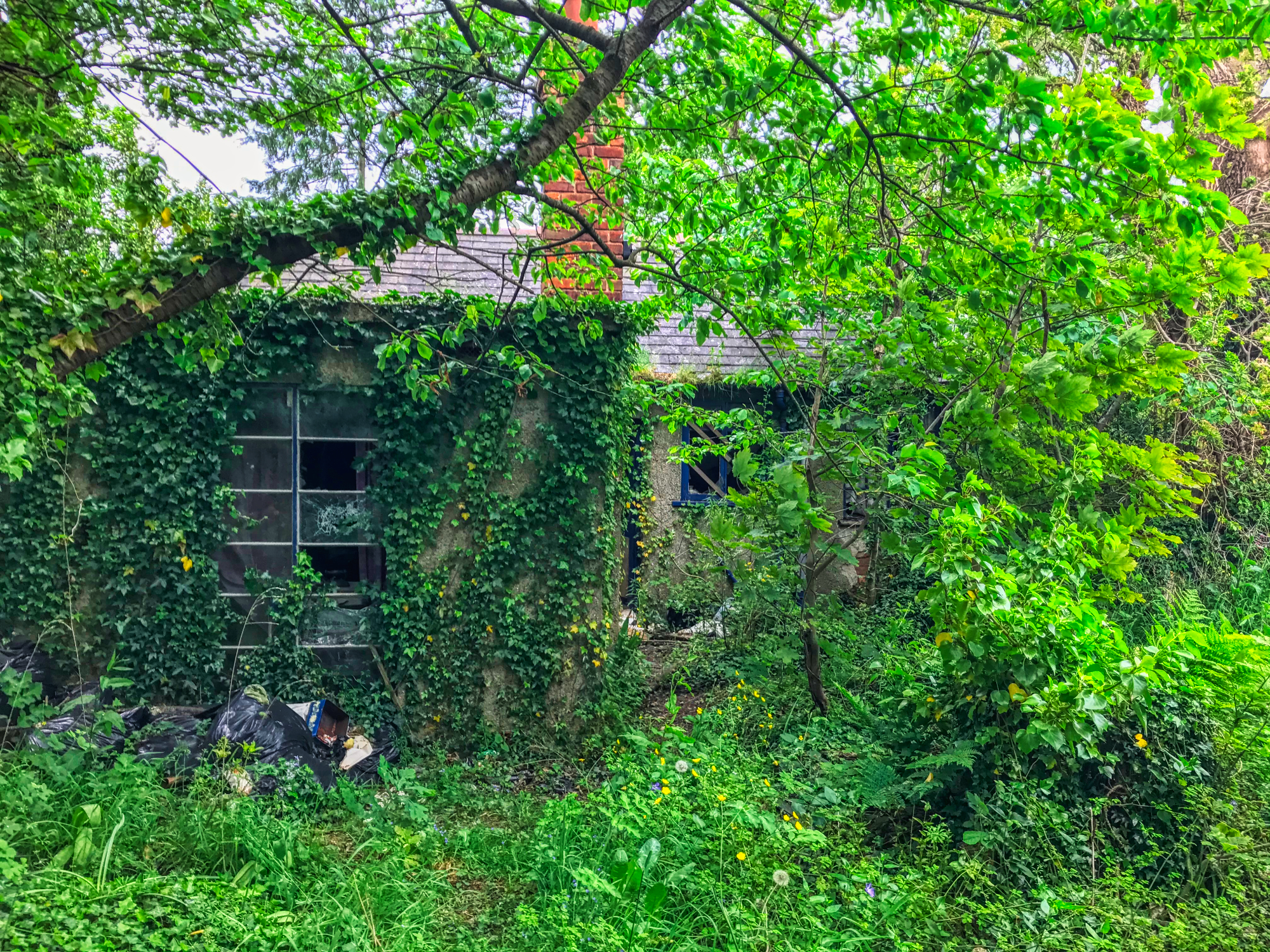 Let's start again.., ahem. On the corner of a main road intersection shrouded in trees, and invisible to the unknowing passer-by lies 'Granddads House'
"This one looks fucking epic mate", a bubbly @anidiotexplores was telling me as we approached our pin and knowing little else.
I wish they were all like this, and I don't mean the content. After jumping a ditch and scrambling up a slightly muddy bank we found ourselves as shrouded and out of sight as the house itself.
"Shhhh", I pointed to @anidiotexplores using arm motions. "Nosey neighbours next door", I whispered.. seeing how close civilisation was.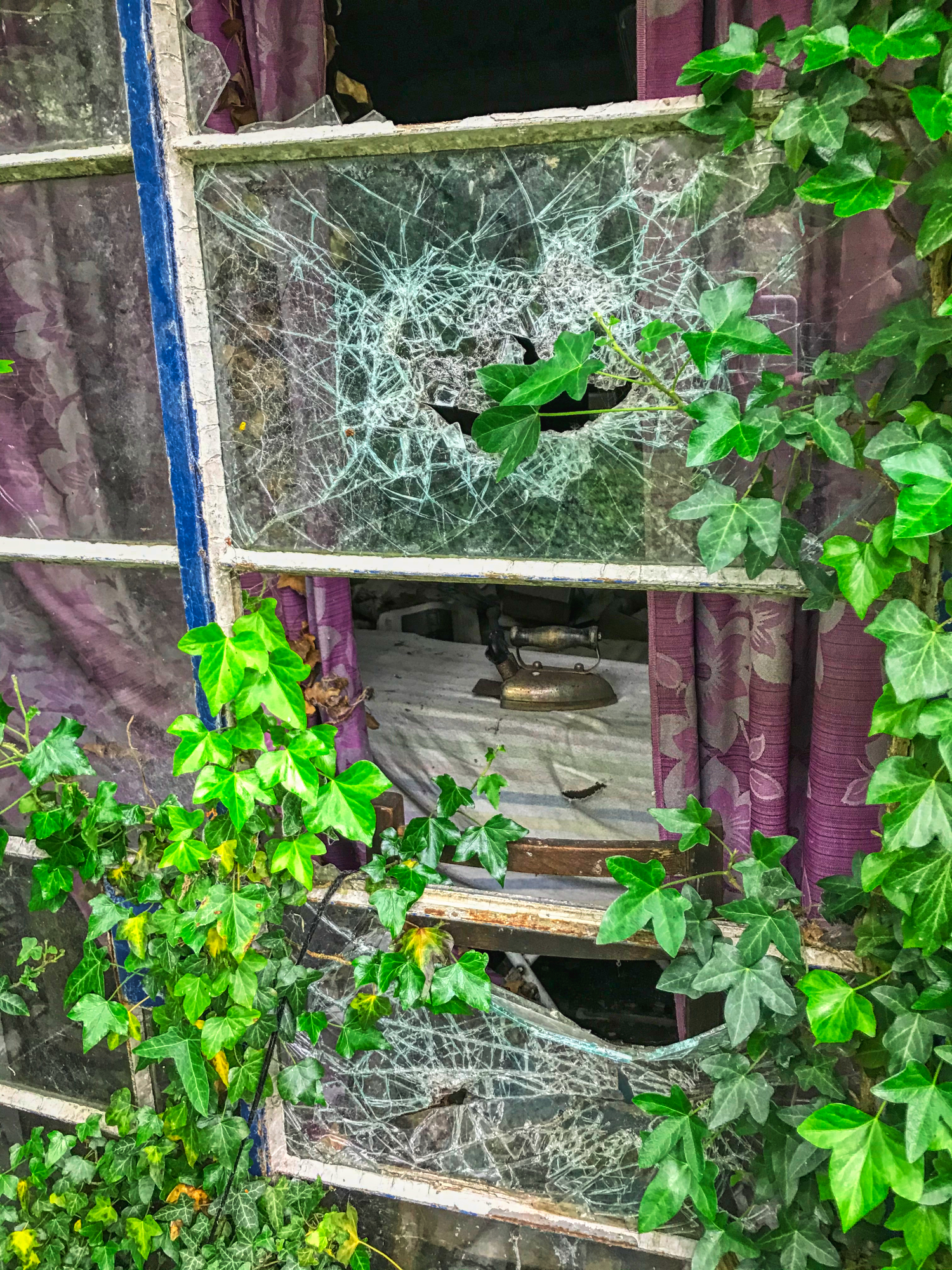 You would not know it looking at these images, and it could well be deep in some forest.
Like many Time-Capsules, 'Granddads House', named after its former inhabitant by the general community was not in the least photogenic from the outside.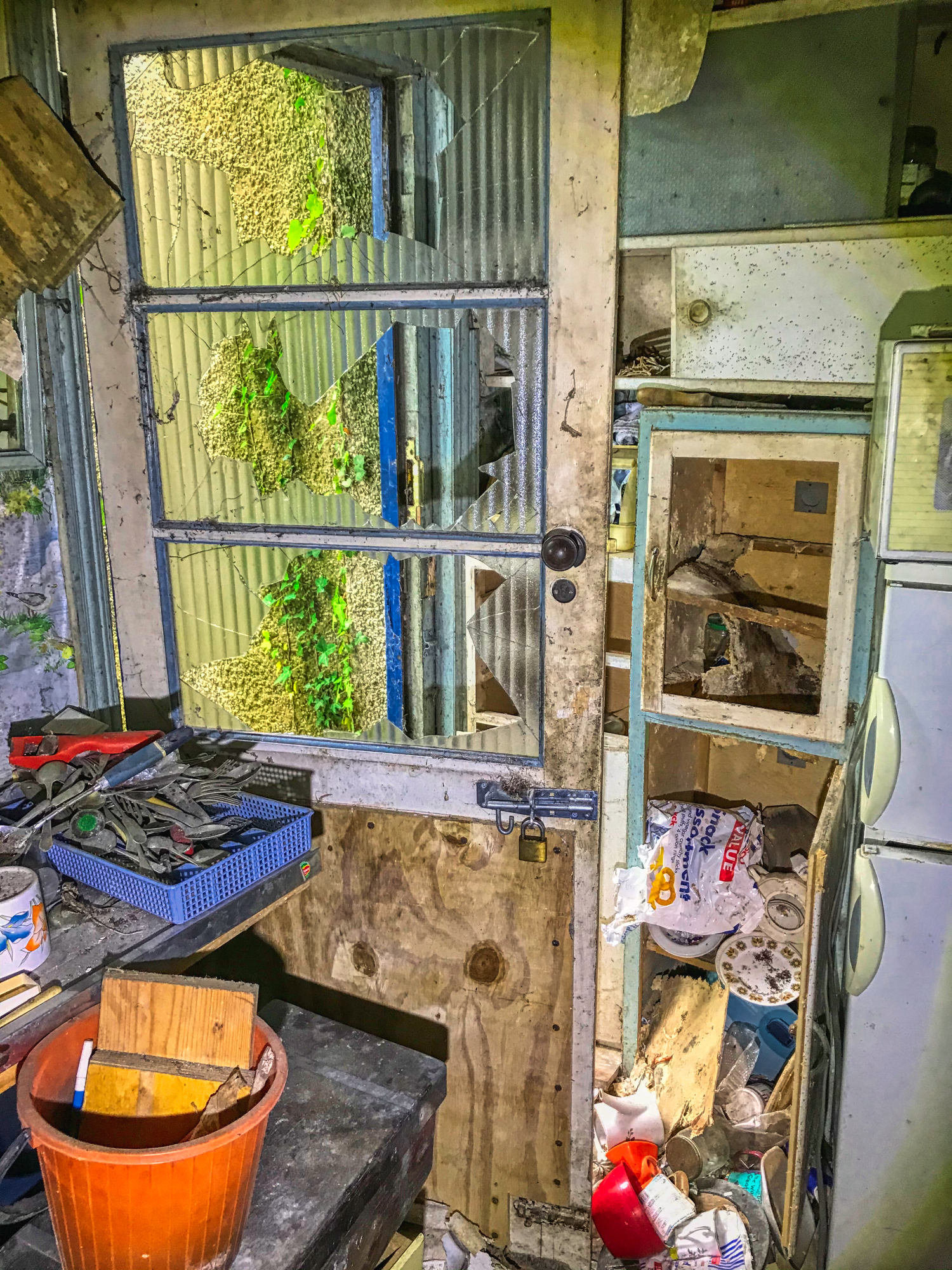 There were countless entry points, some via windows but why bother when the back door is wide open?
Entering through the kitchen I bypassed it and went straight for the living room.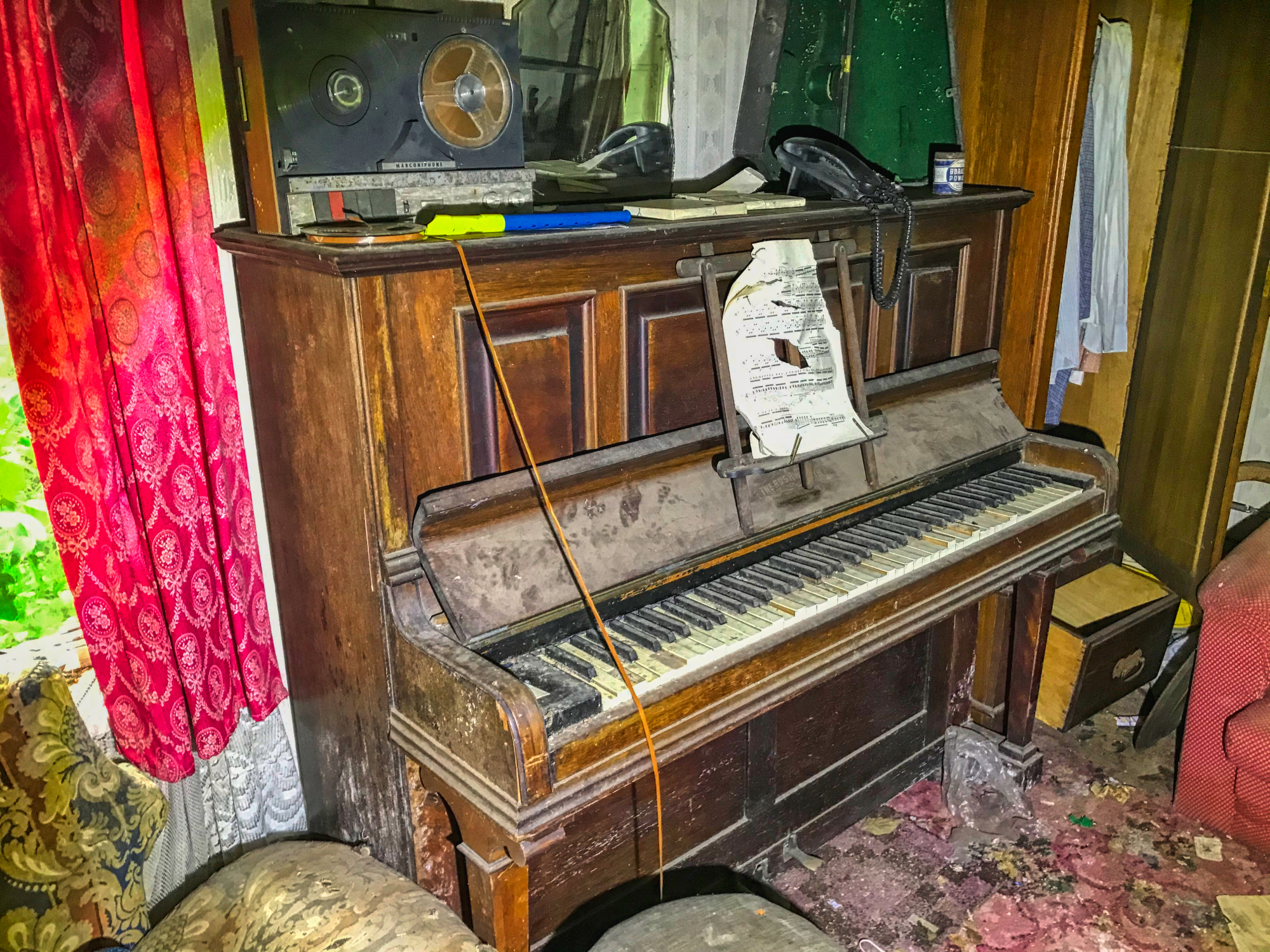 Look at that piano. @anidiotexplores pressed a key and a single C Major resonated loudly. "Cut it out man, the nosey twats next door will call the cops", I scolded.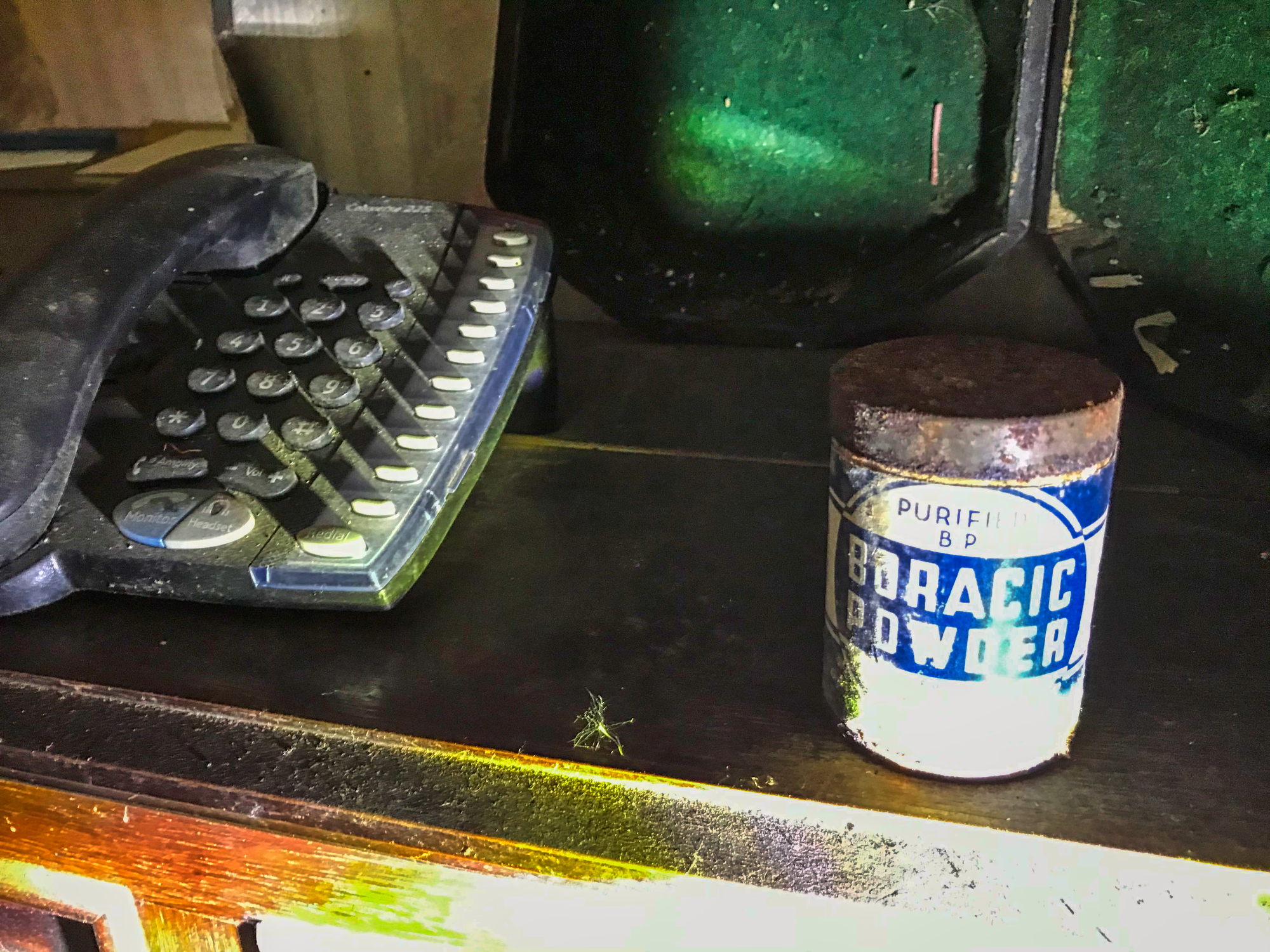 Looking around I didn't know where to look first. This was one epic explore and if anything there was too much to take in.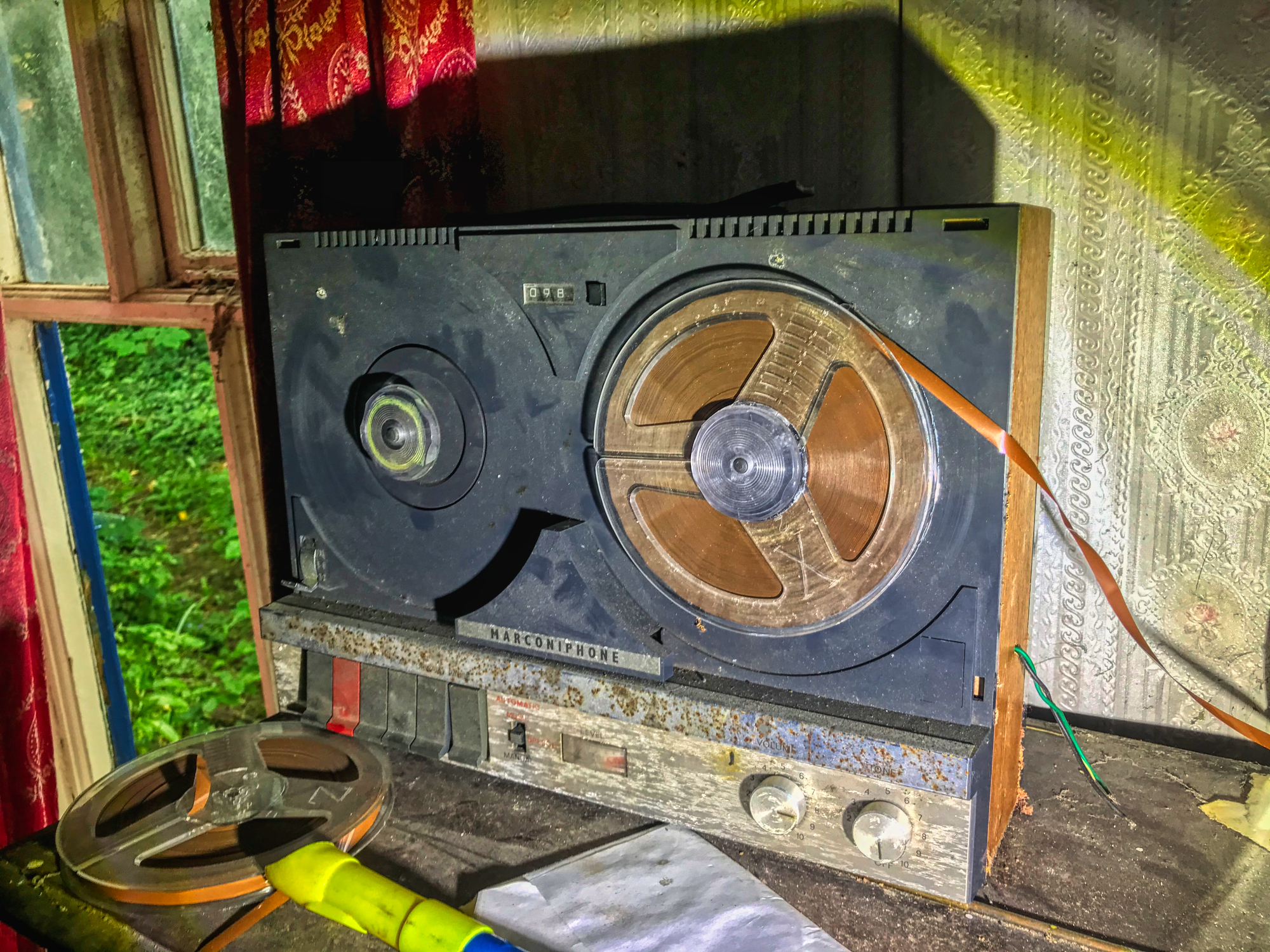 The reel-to-reel tape deck at a guess is from the 1960s, even before my time.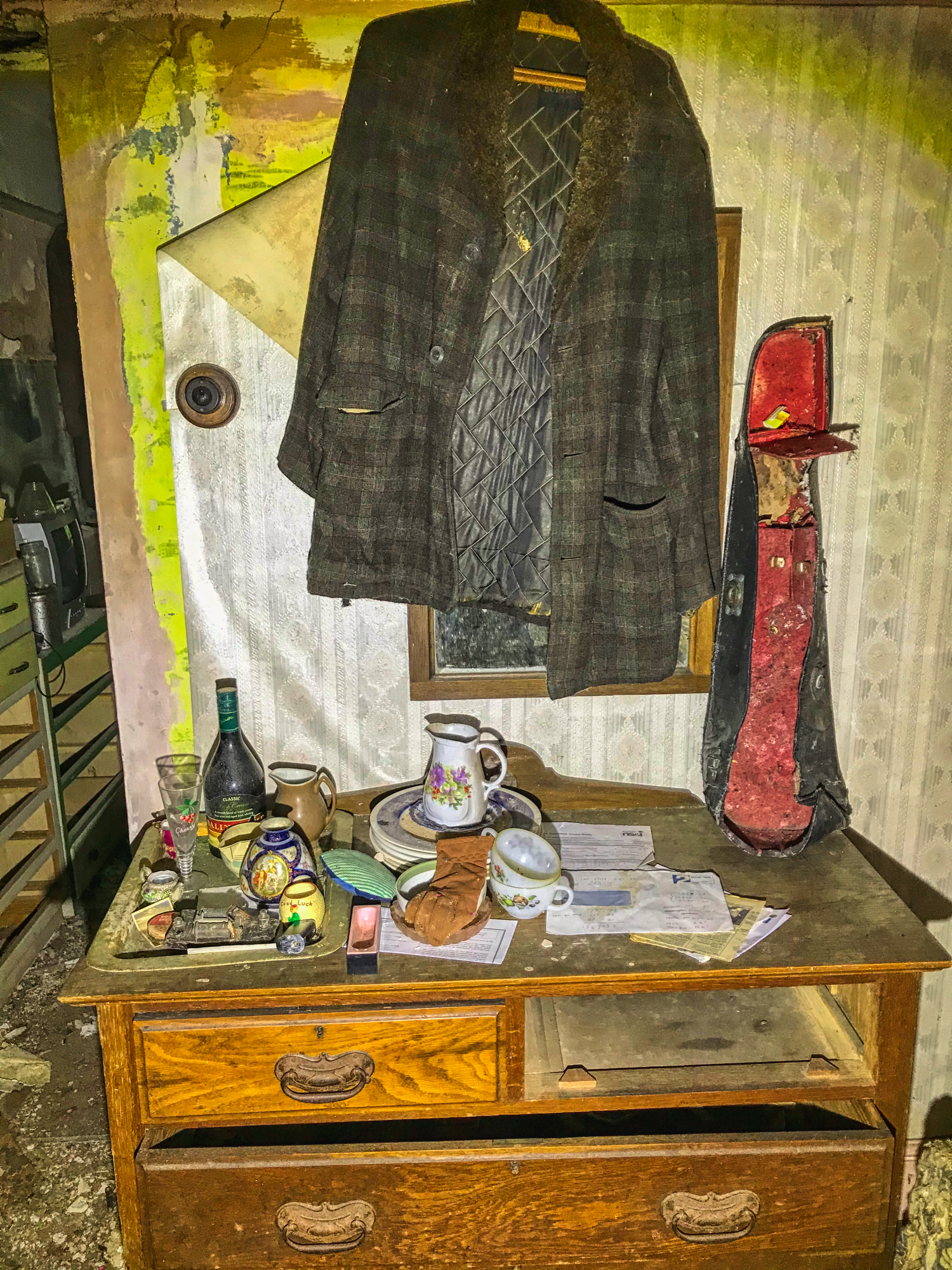 That looks like a ropey place to hang your jacket. It obscures the mirror behind it.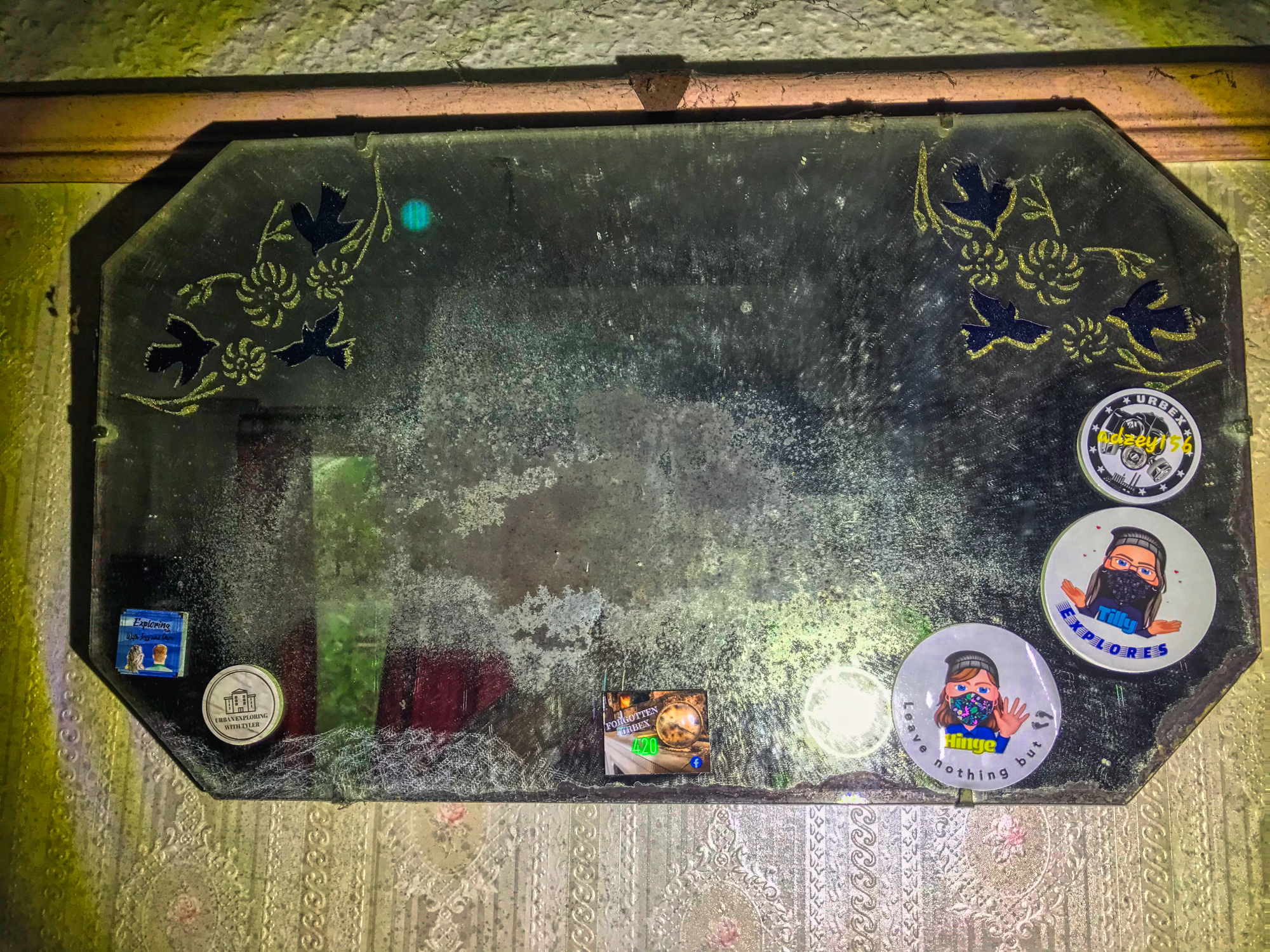 So we are not the first explorers to visit, they had not made too much of a mess.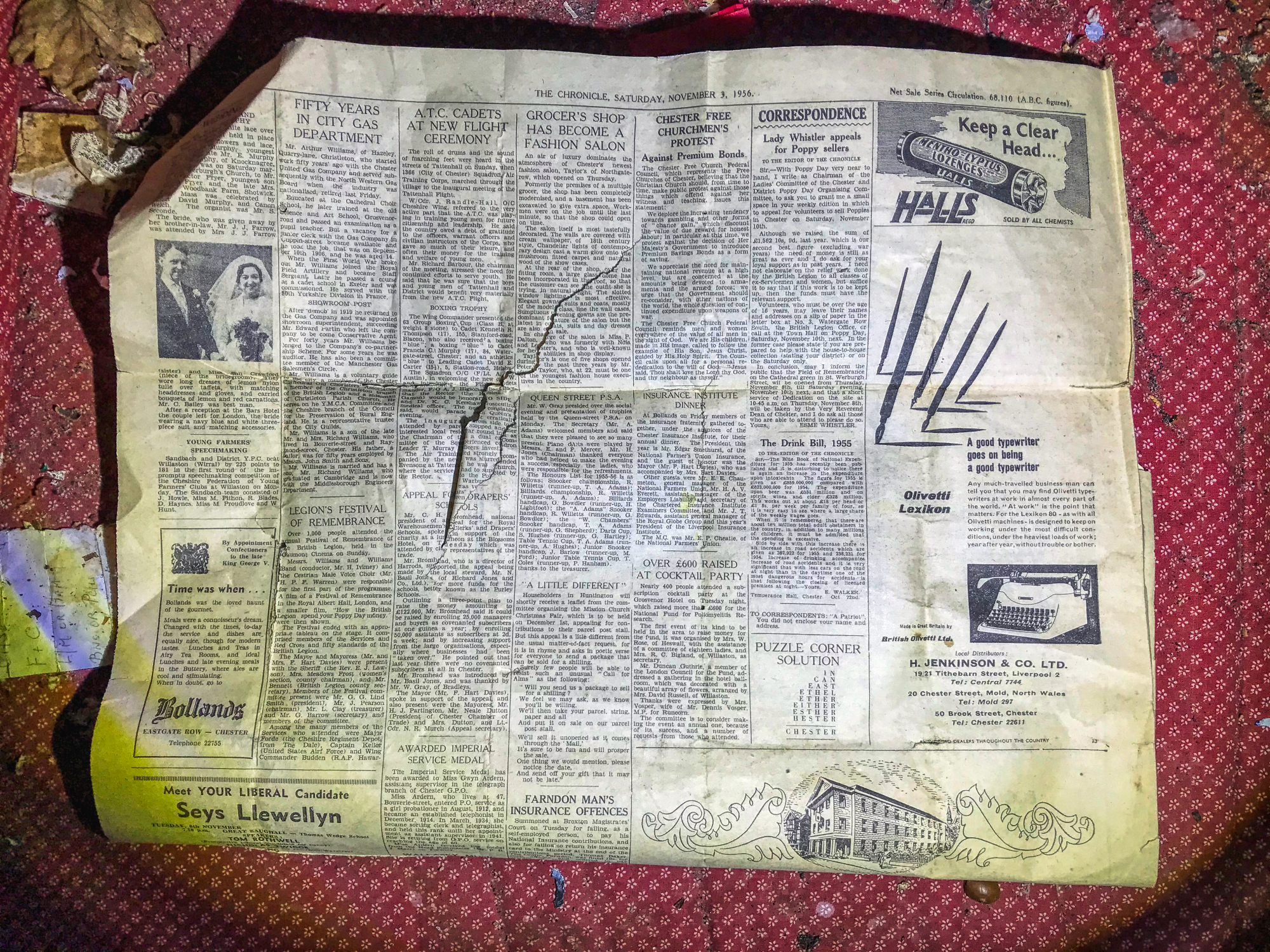 1956 newspapers, this was getting better.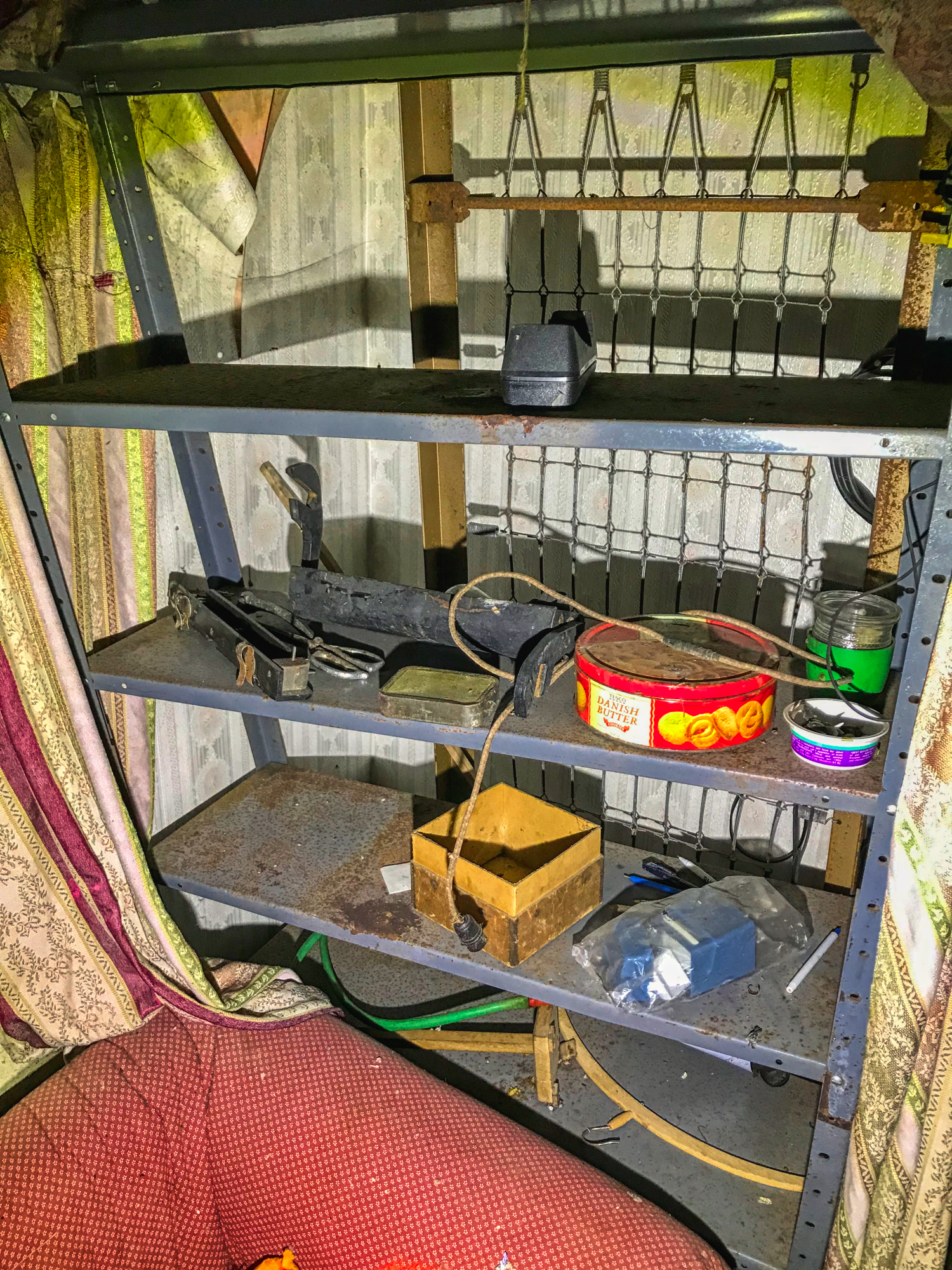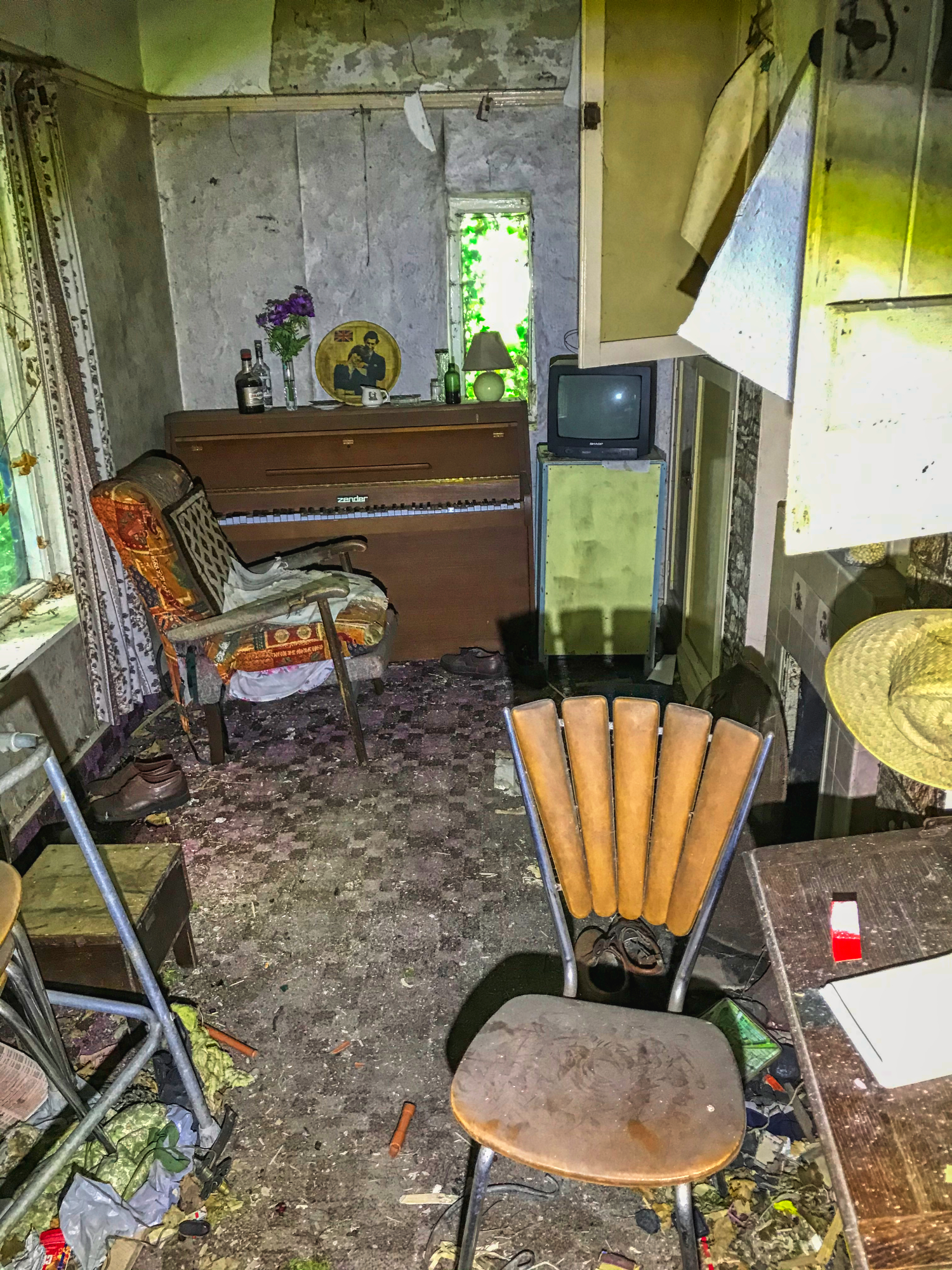 Not content with a single piano, Granddad had another one.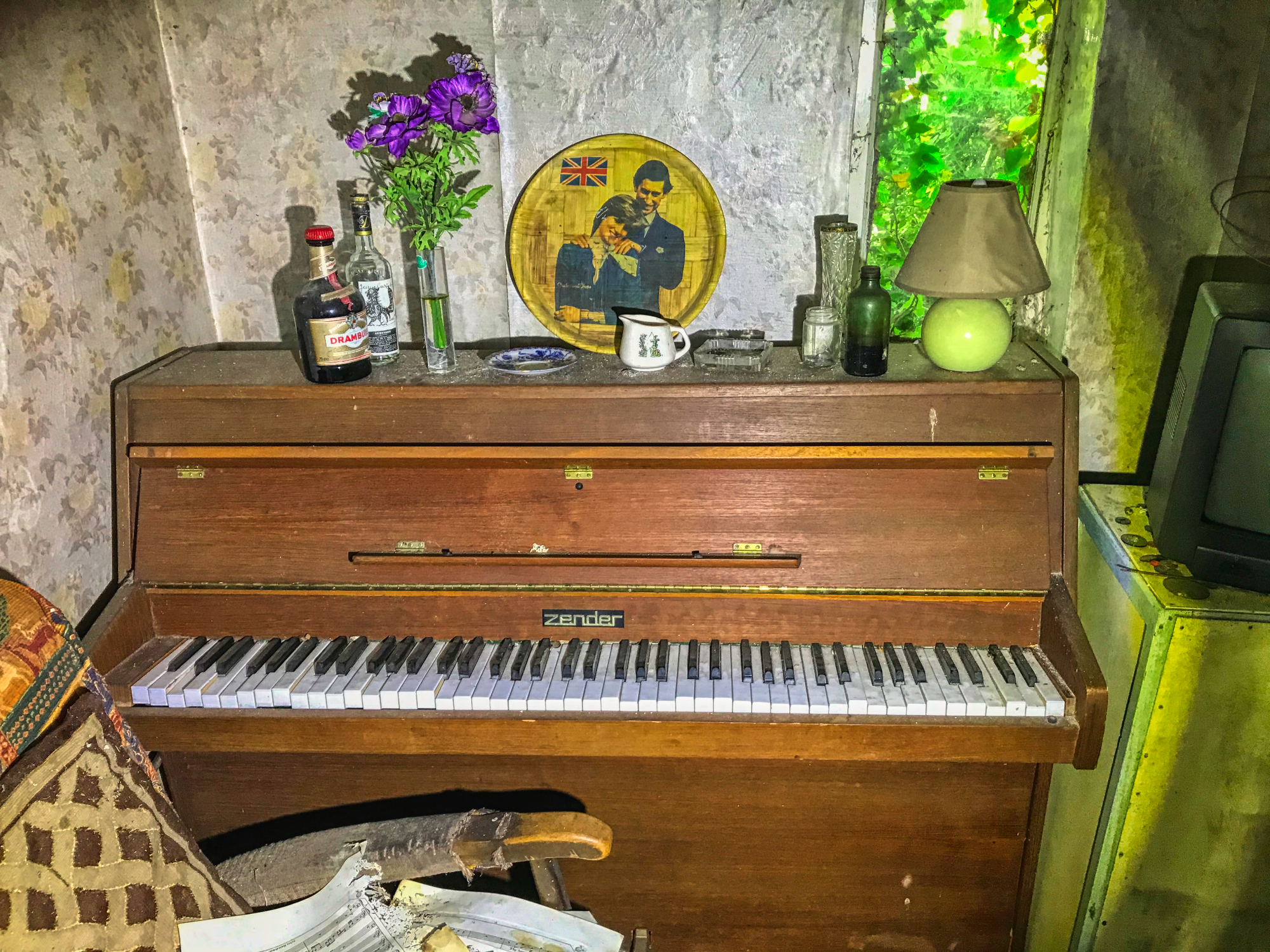 A royalist, and likes his spirits while pushing out some tunes.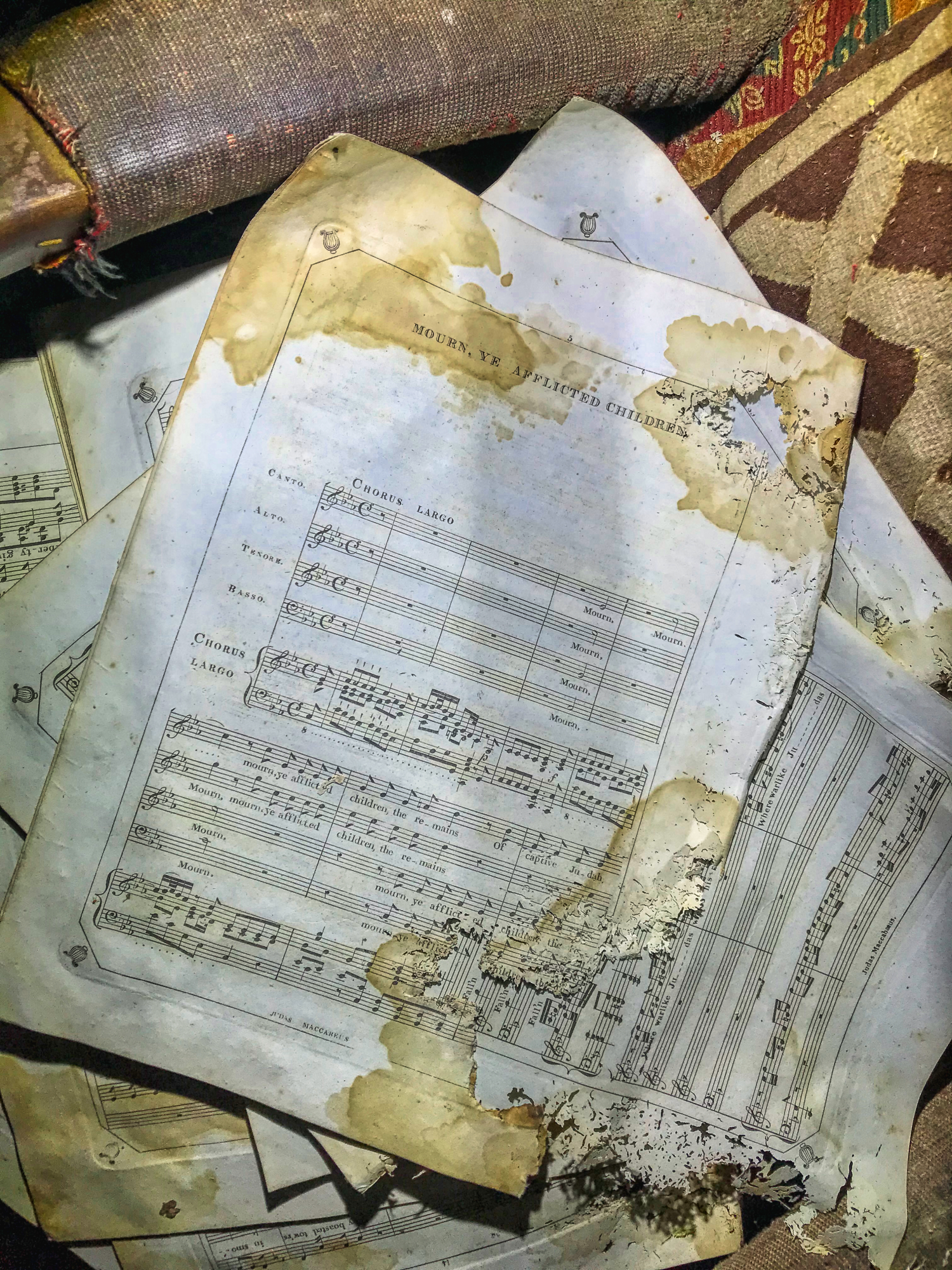 It all looks a little classical. Coffee stains, burns, or rat bites on the sheet?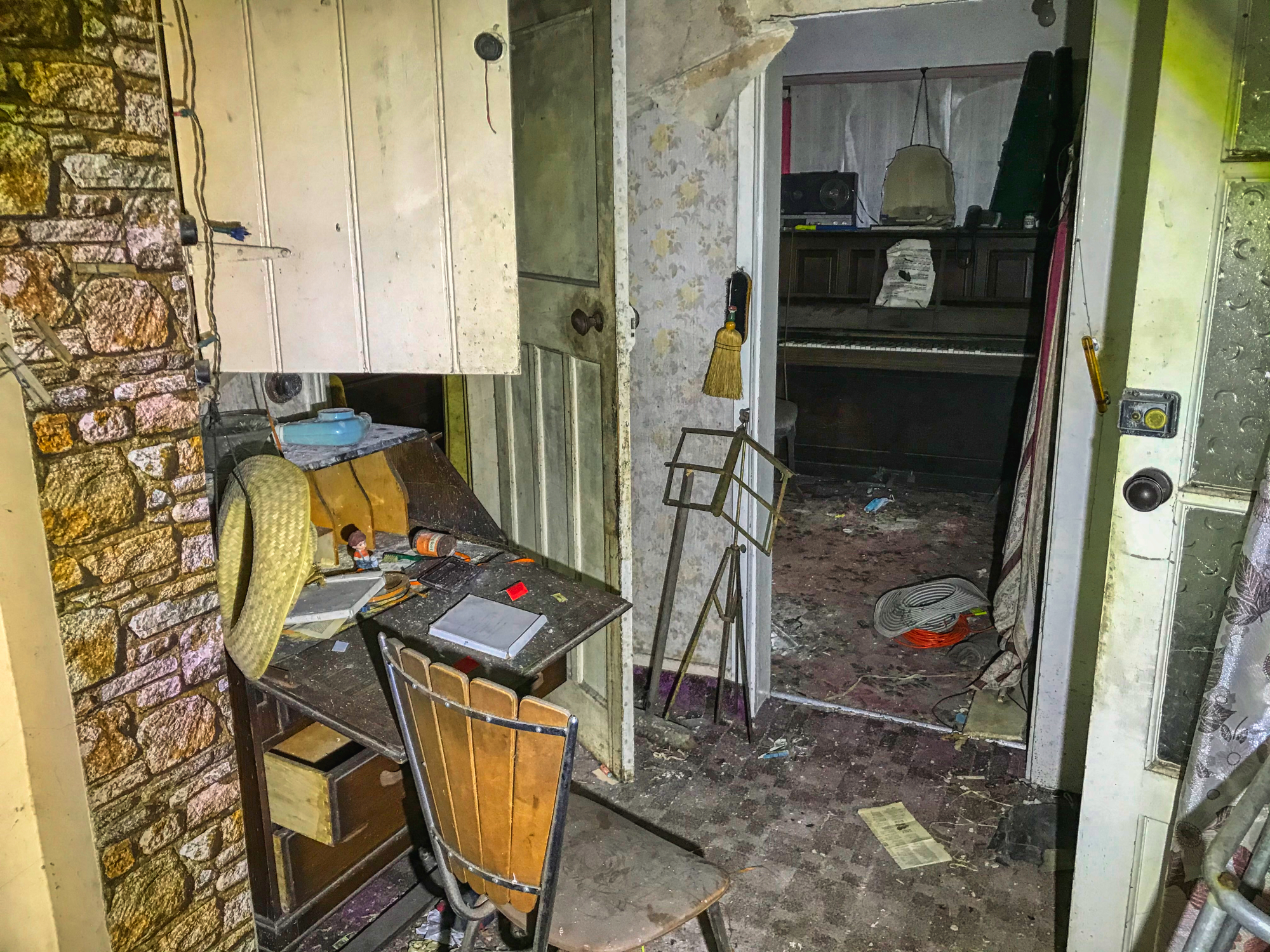 Just about every door was open, even the cupboards had been rifled through.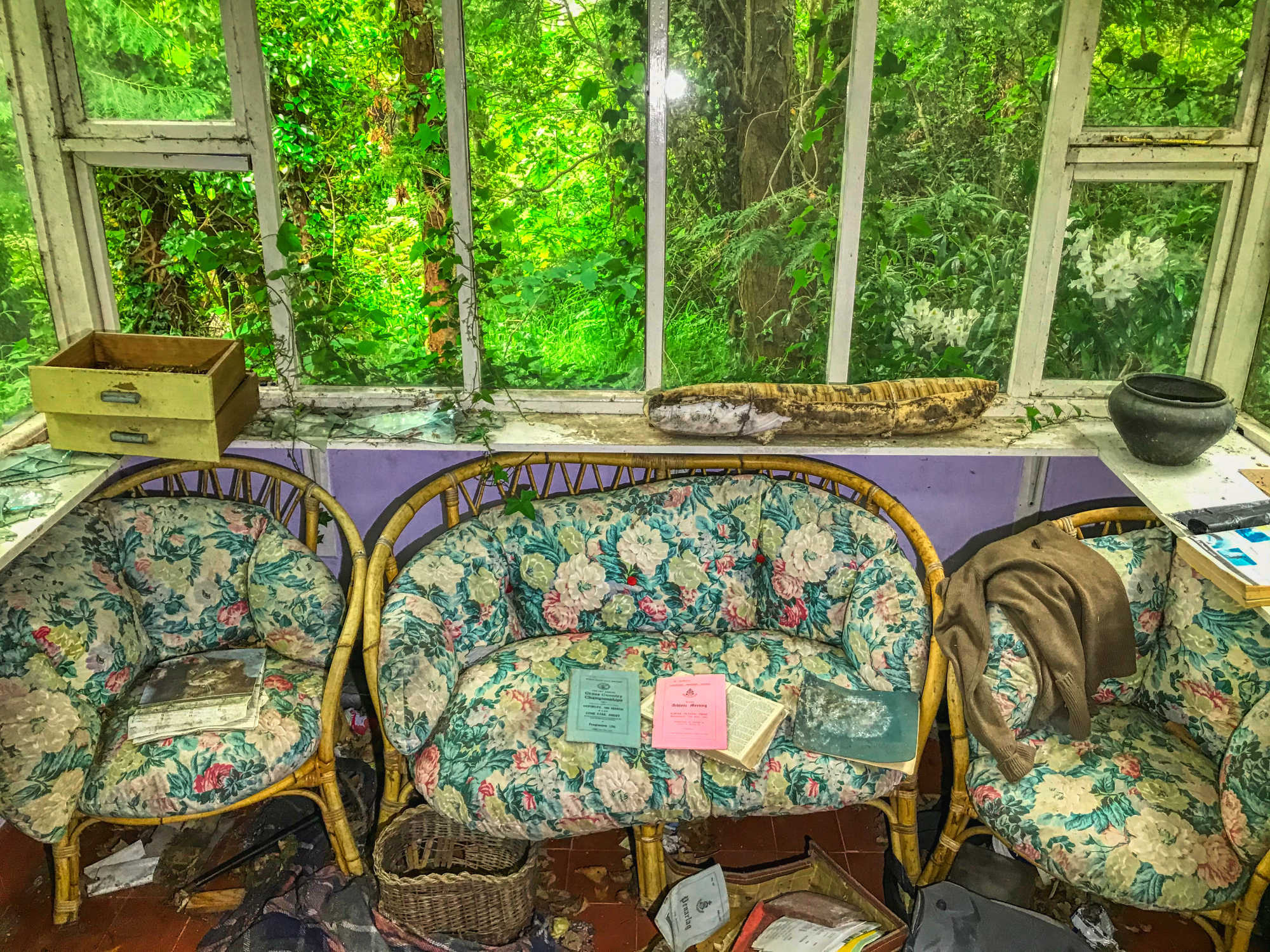 This must have been the conservatory, located at the front and not the back of the house.
At this point, I had to pixalise some of the images. Can't have this great location burnt down, can we?
As the former proprietor has a rather unusual surname and could be tracked down by unscrupulous arsonists, I decided to omit his name. Let's just use Granddad.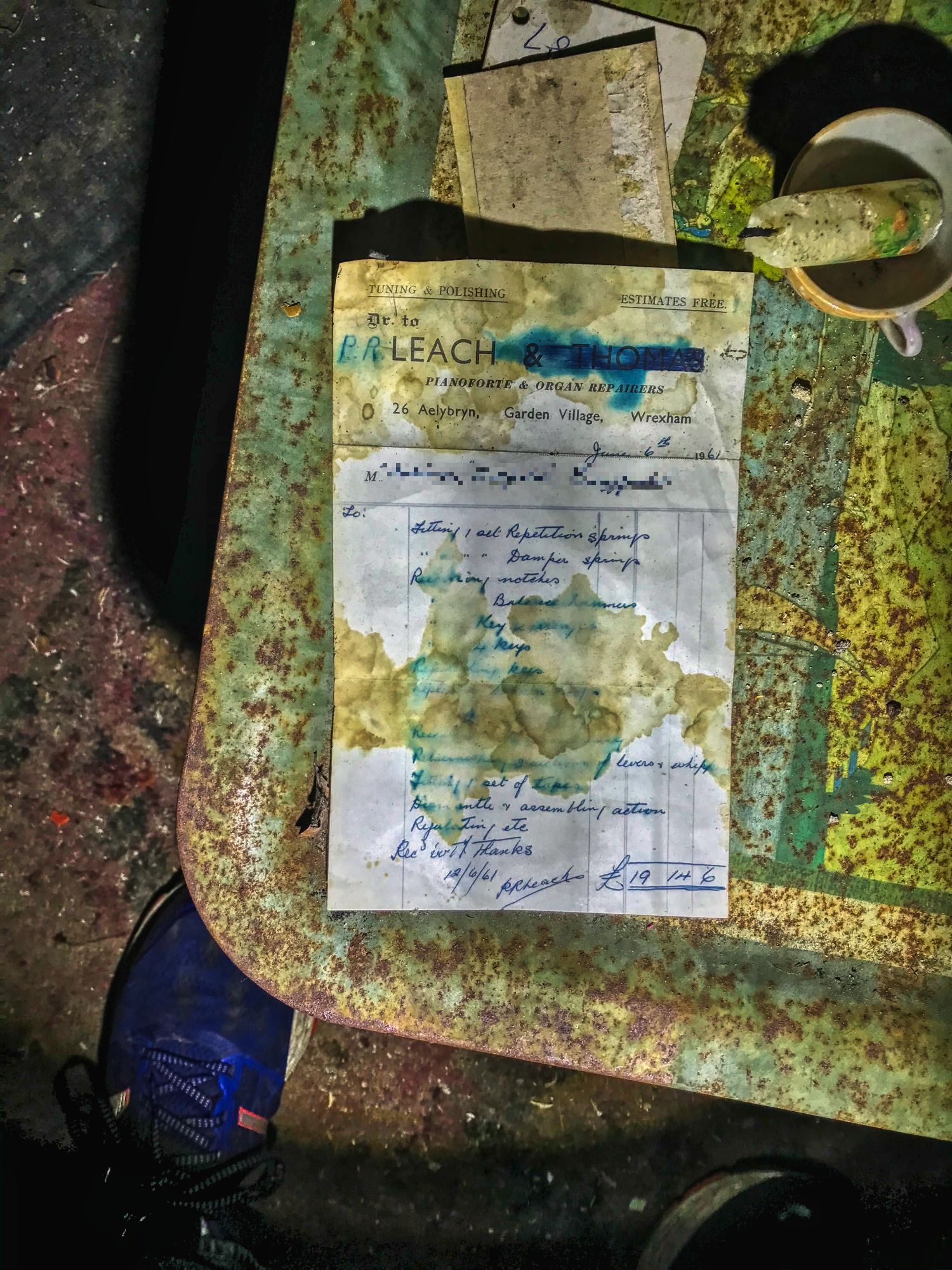 This bill from 1961 to repair his organ (no.. not that organ you dirty-minded bastards!), was quite sizable at over £19. That was a princely sum then.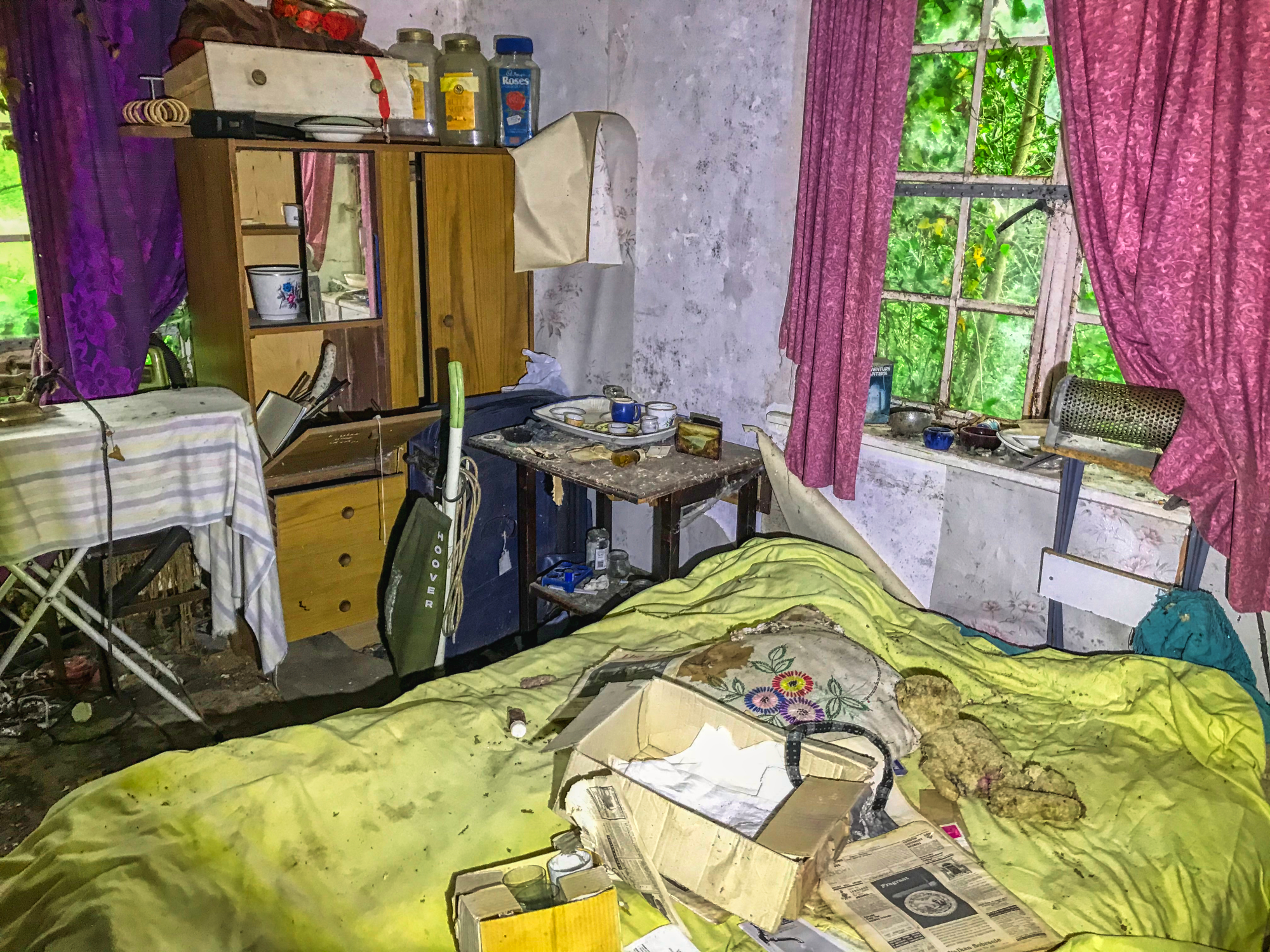 That's a very comfortable bedroom for a prospective desperate homeless person. It's a good thing he wasn't in bed when we arrived.
"The Listener", appears to be one of those intellectual journals. For a minute I was confusing it with "The Watchtower", the one made by those Jehovah's Witness freaks.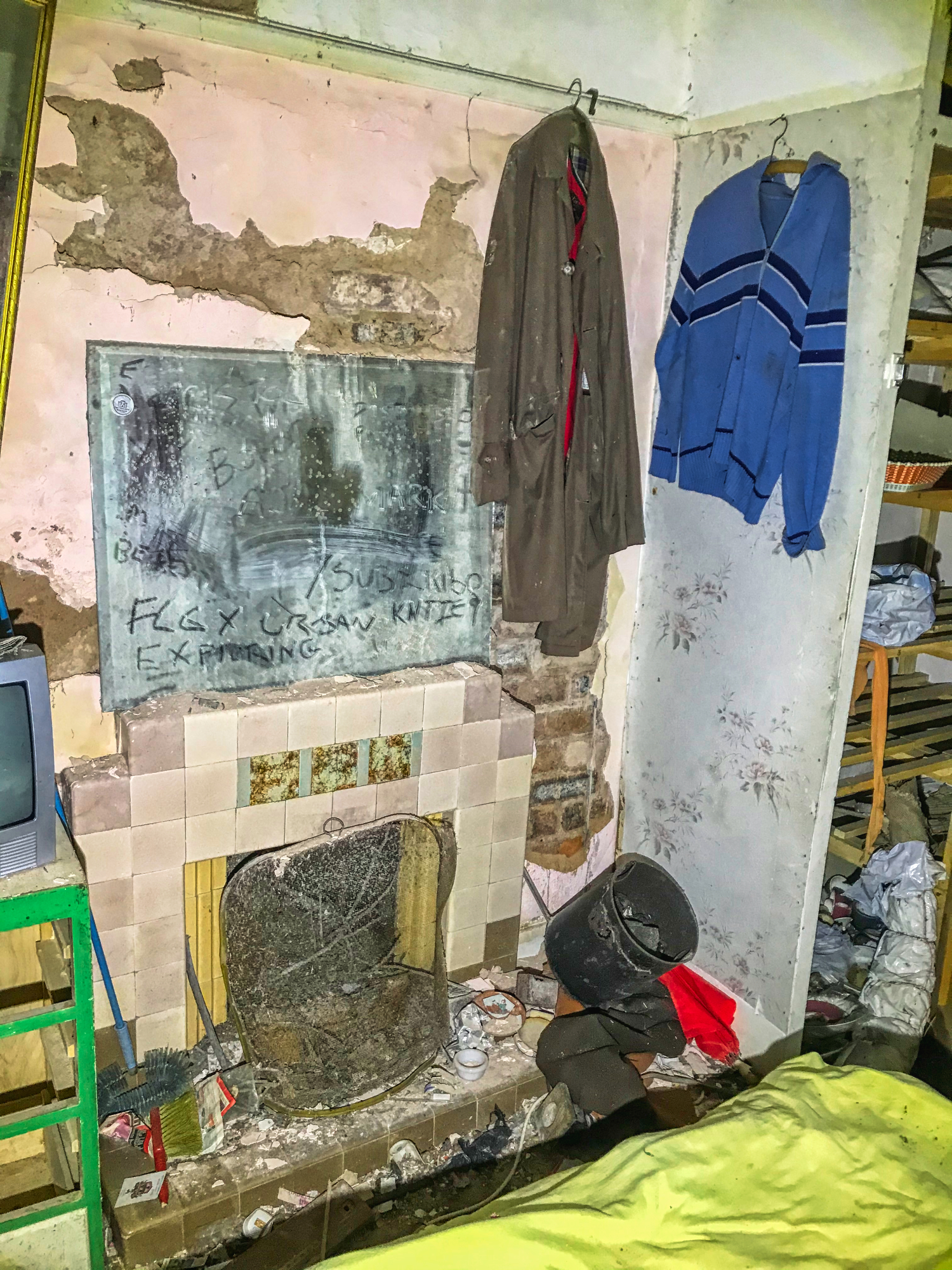 Some more markings by other explorers; what is it with all this marking your territory bullshit?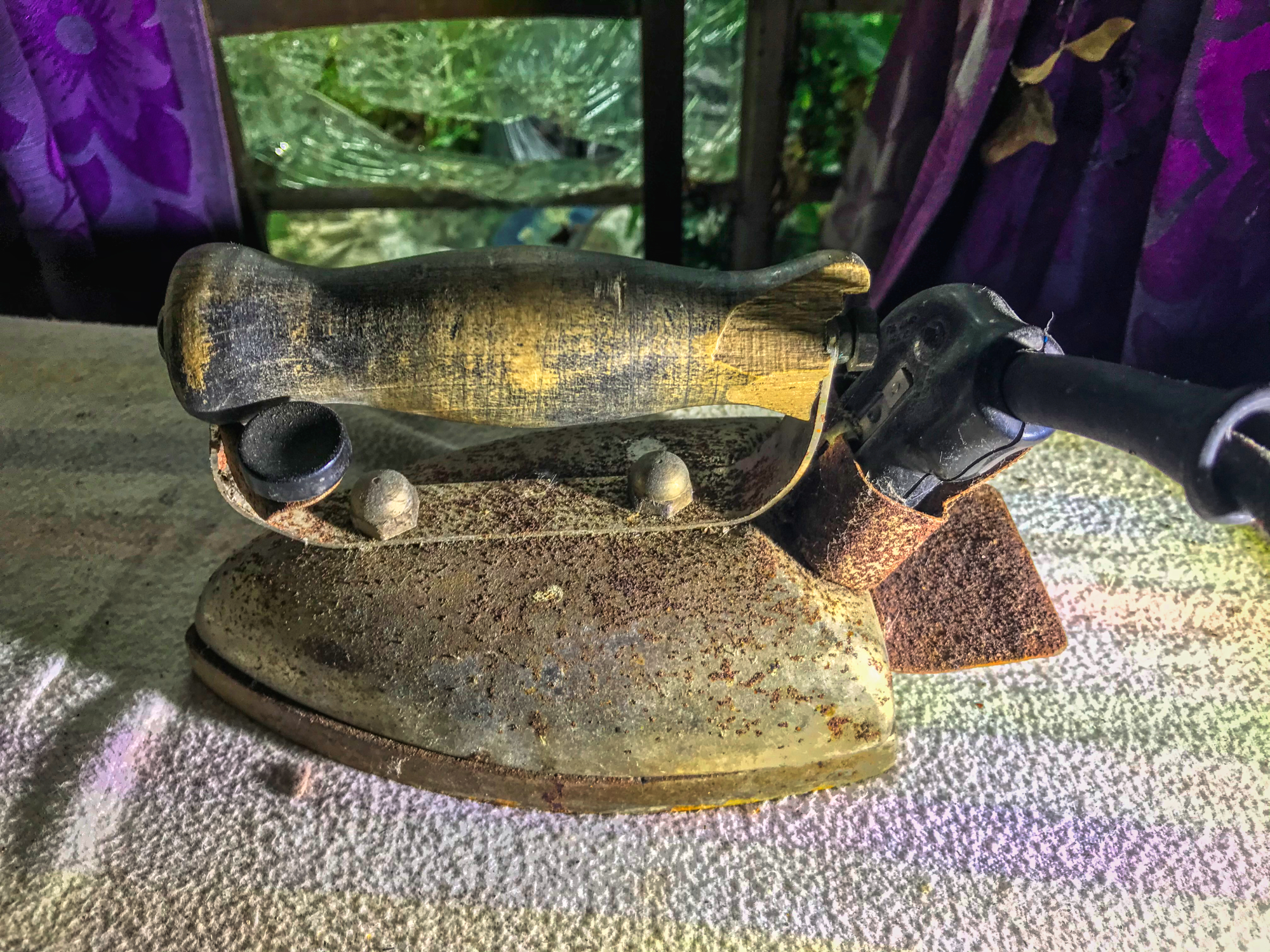 They don't make irons like that anymore,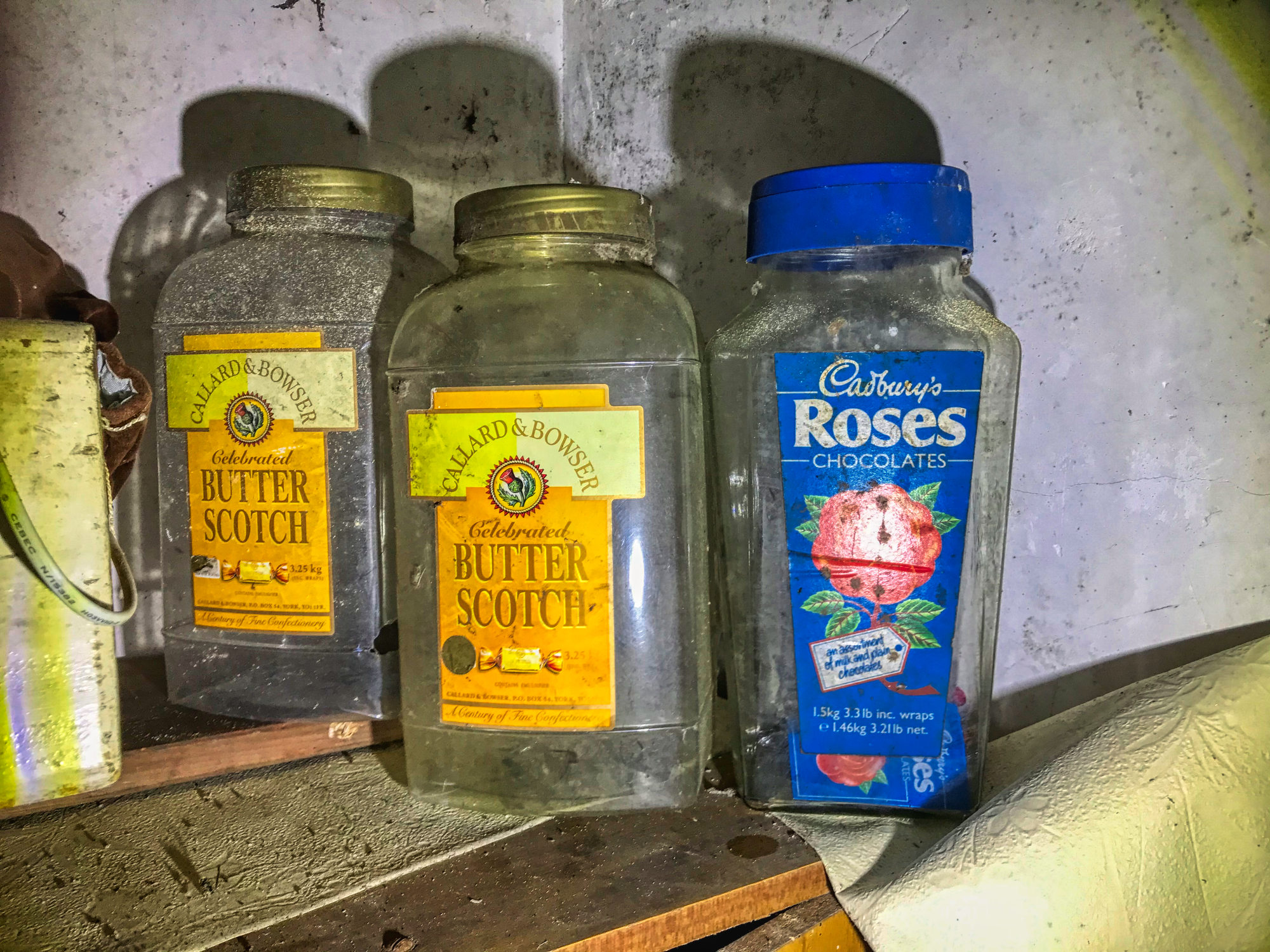 Granddad had a sweet tooth. The Pound Shop has oodles of this teeth rotting stuff extremely cheap.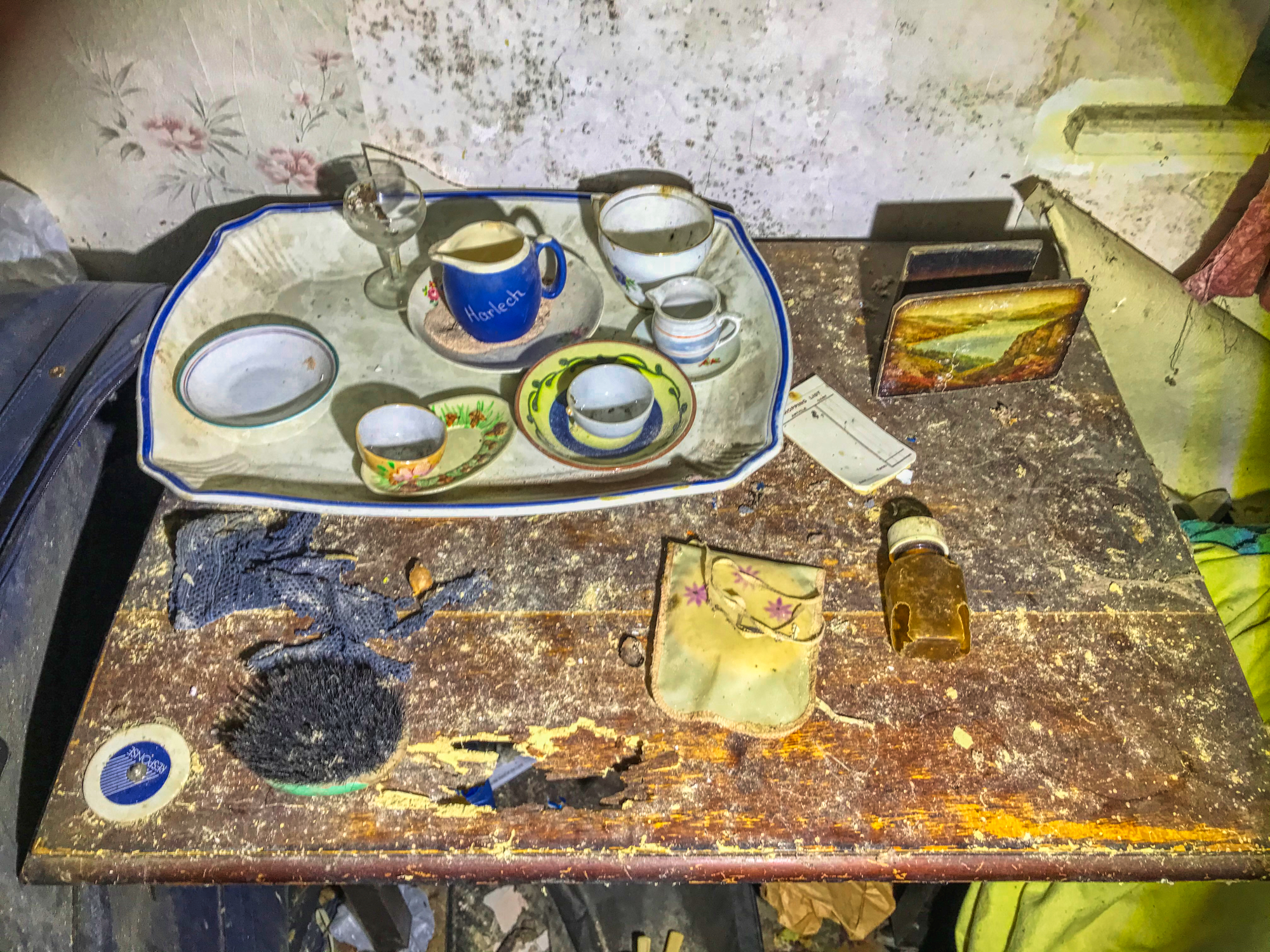 Is 'Harlech' a place, or some welsh expression?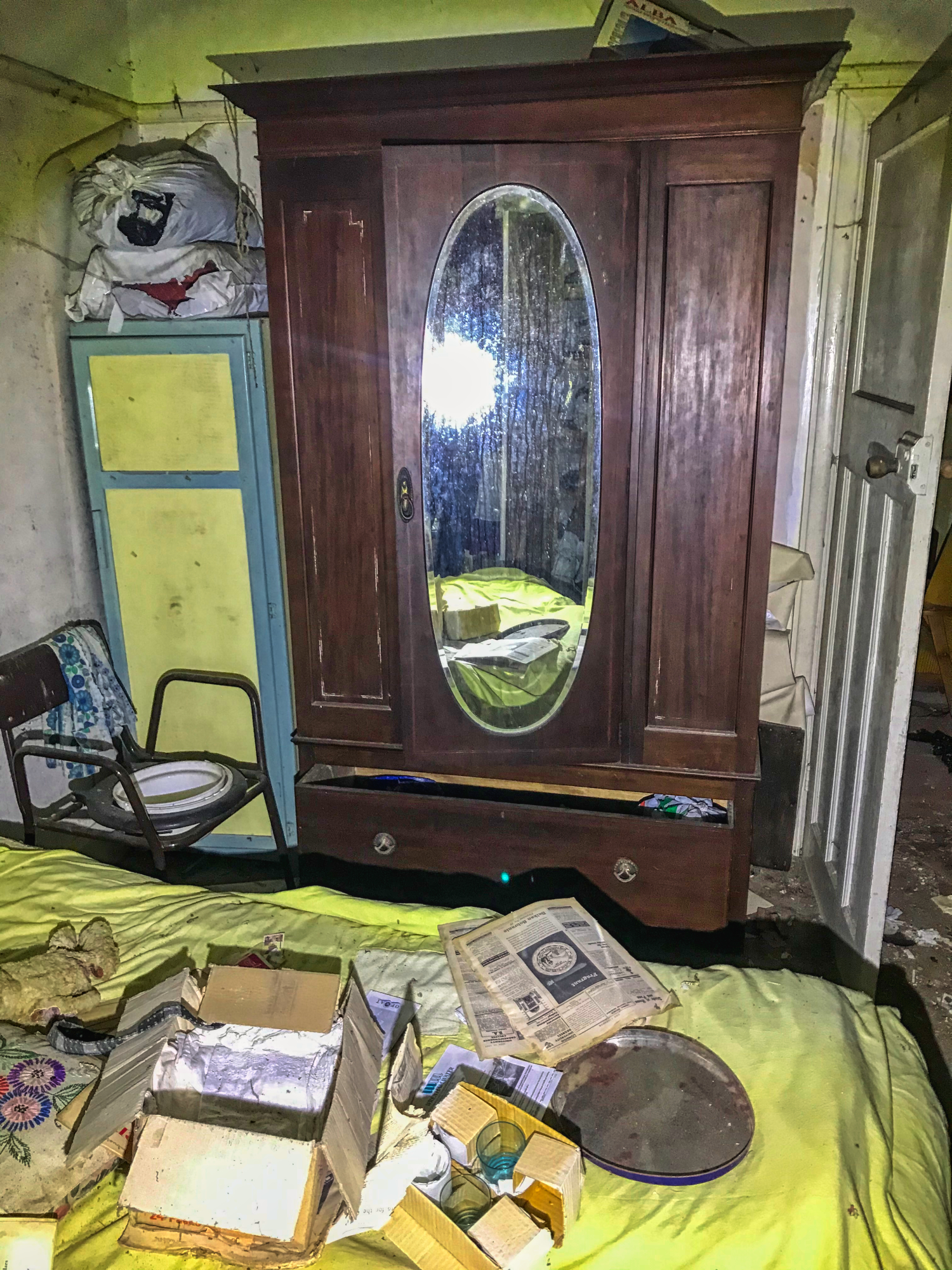 You just know that wardrobe is going to be crammed with clothes, and mothballs.
One of the final designs of CRT TVs before they were destined to end up in the local tip.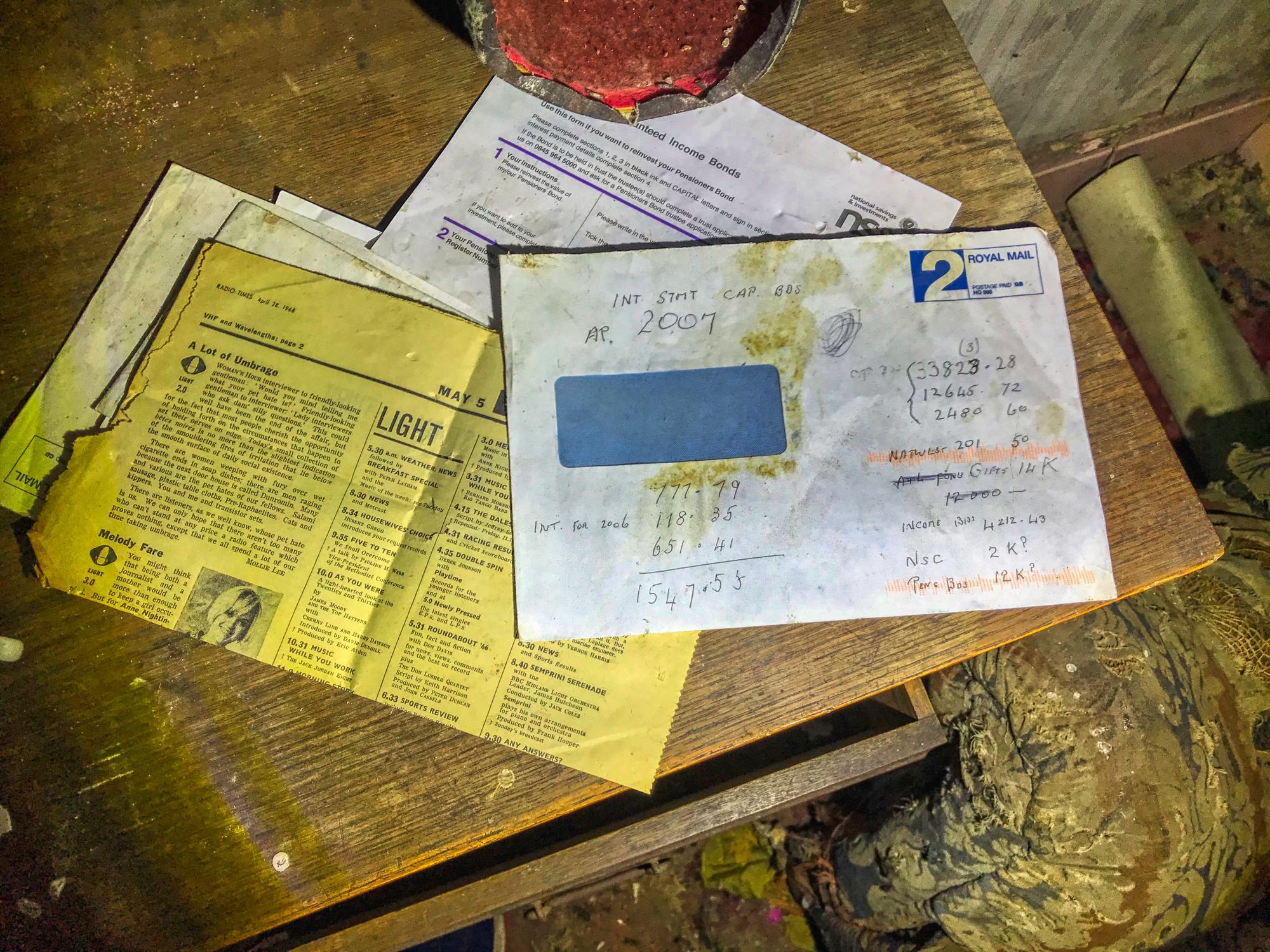 Granddad liked to keep old yellowing newspapers hanging about.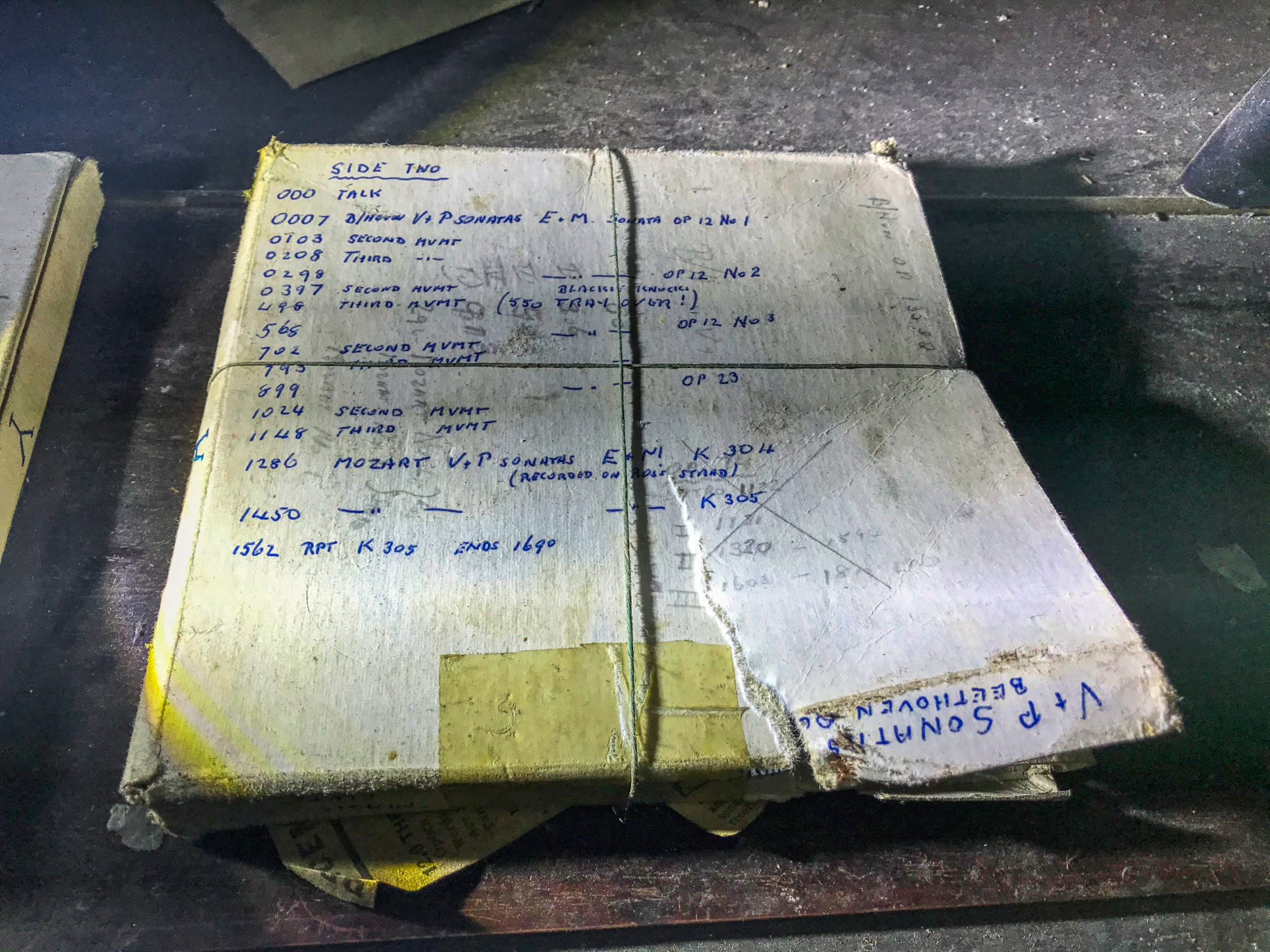 Mozart, so it's purely classical stuff he likes.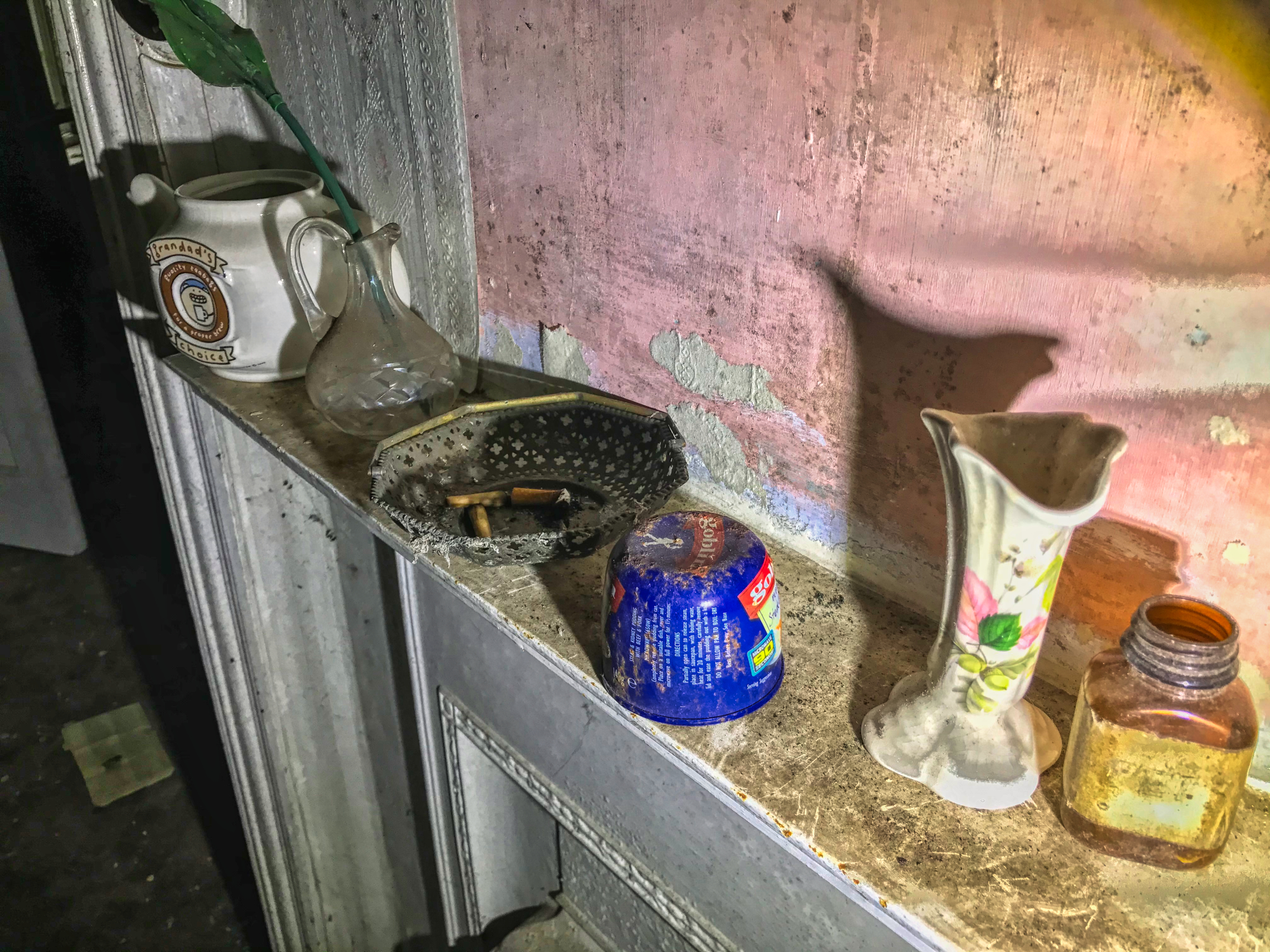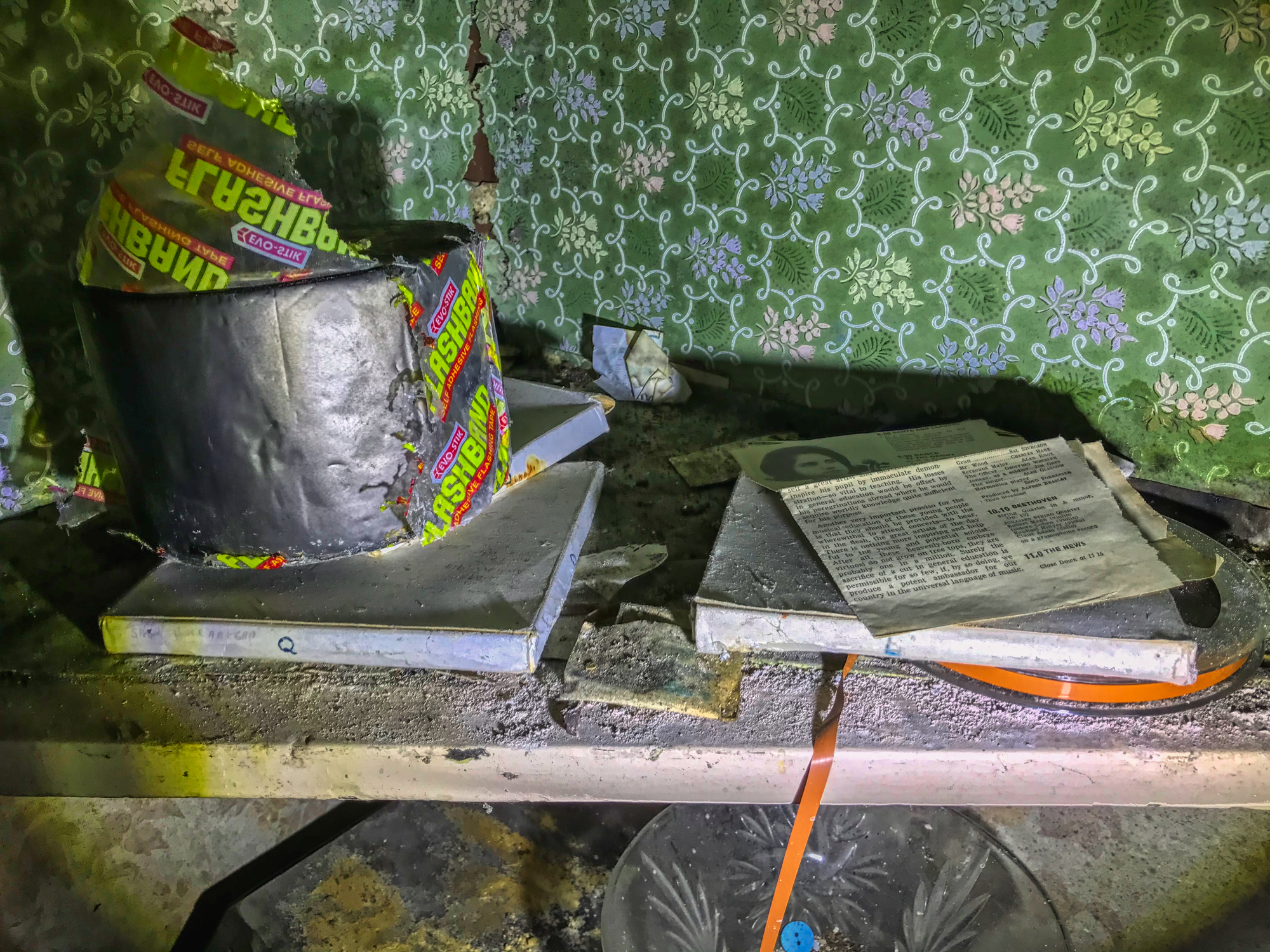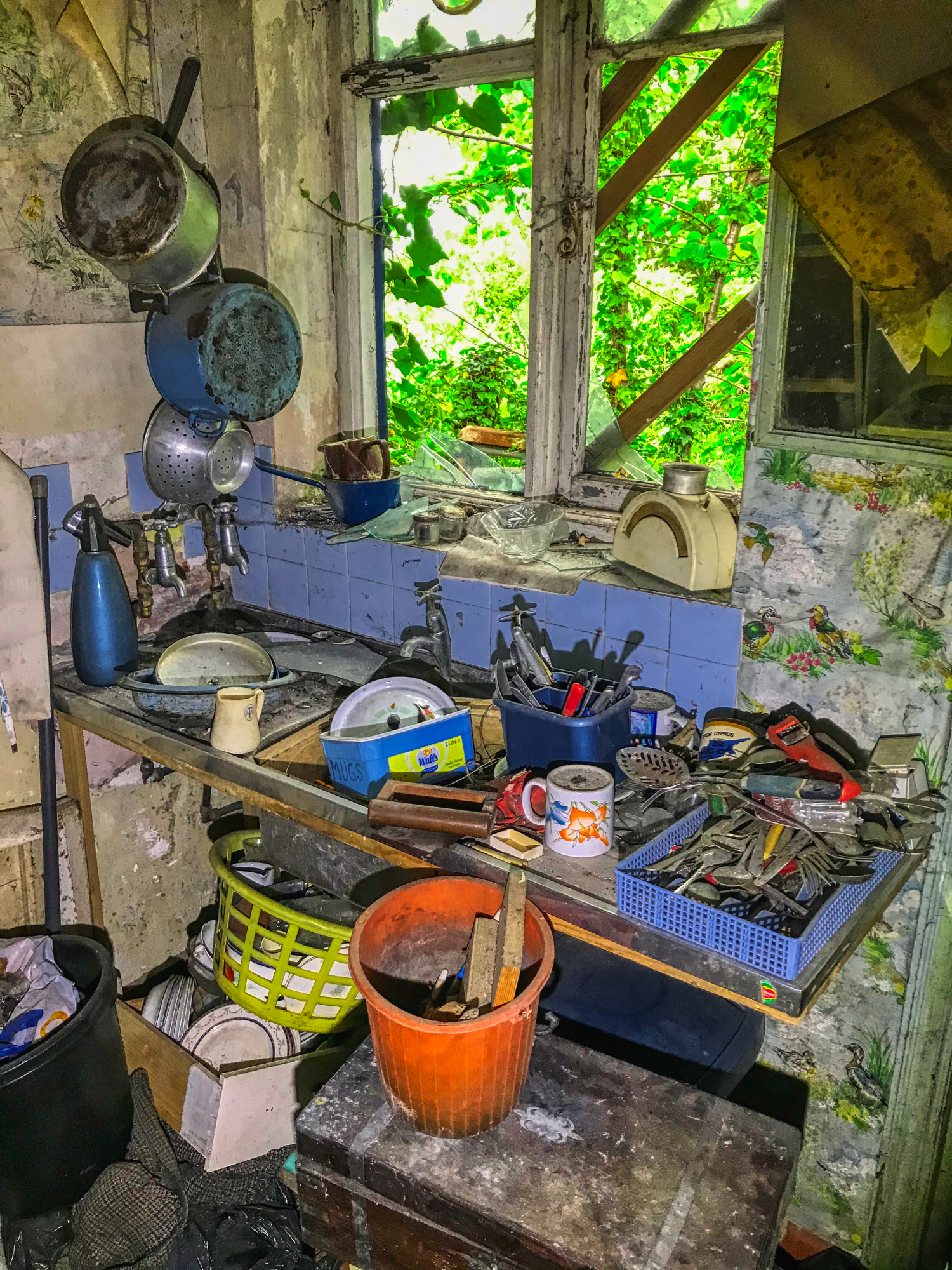 I get the feeling Granddad lived alone, despite the double bed. Not keeping on top of the dishes is a very man flaw.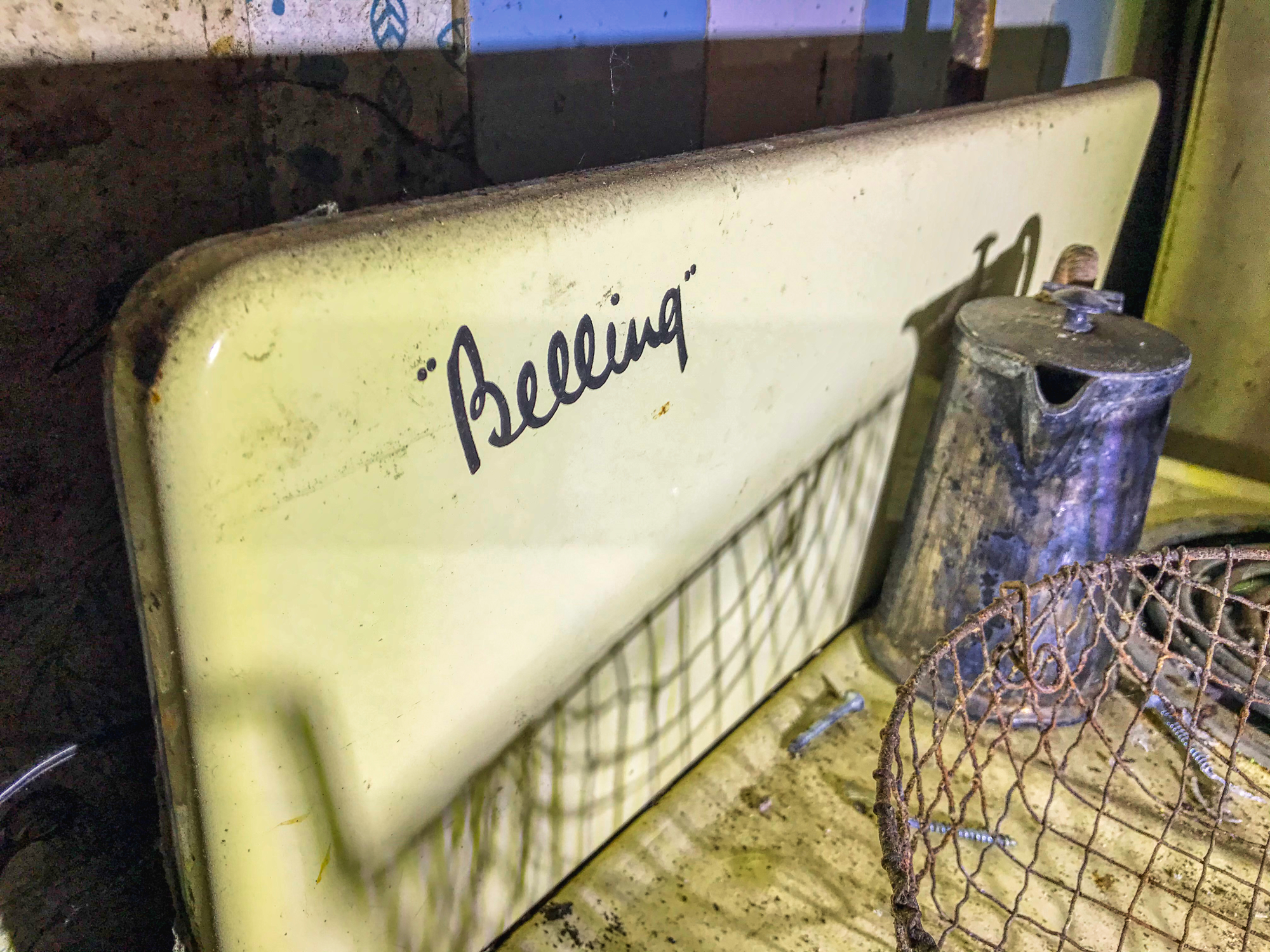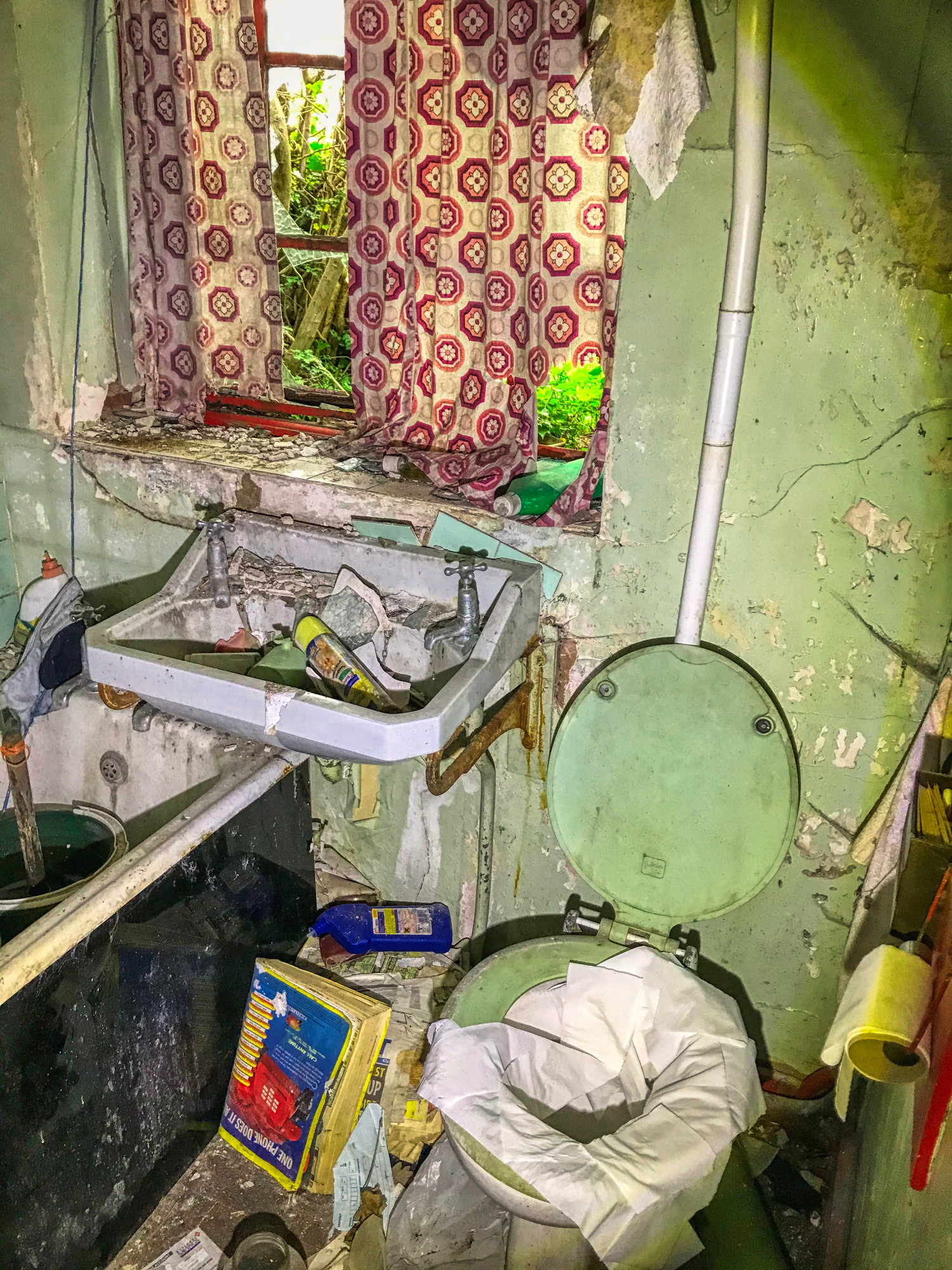 What's going on here then? Did someone have an accident and try to cover it up.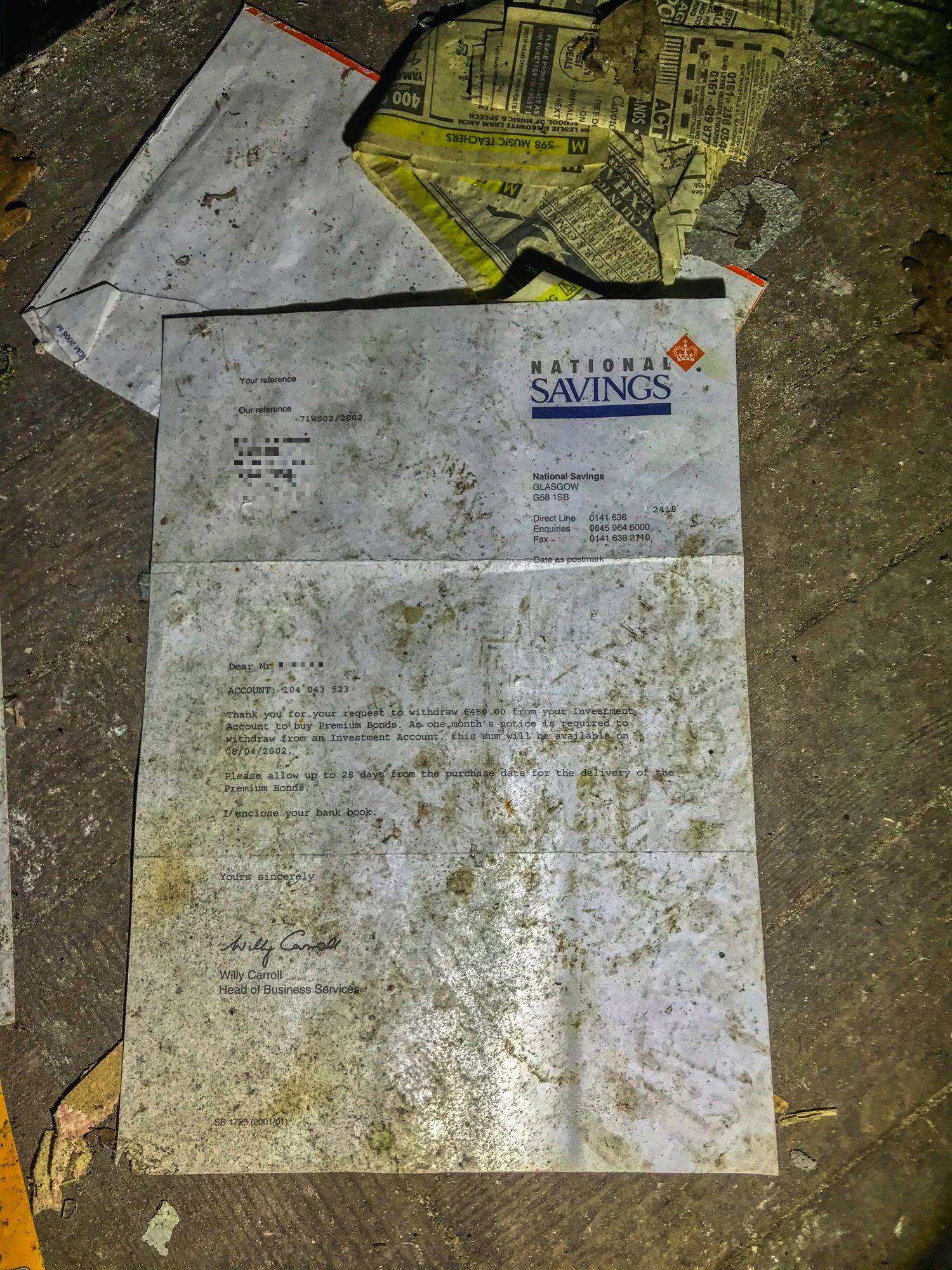 2002, and the most recent paperwork I could find. Why the fuck would you buy premium bonds? That is so last generation.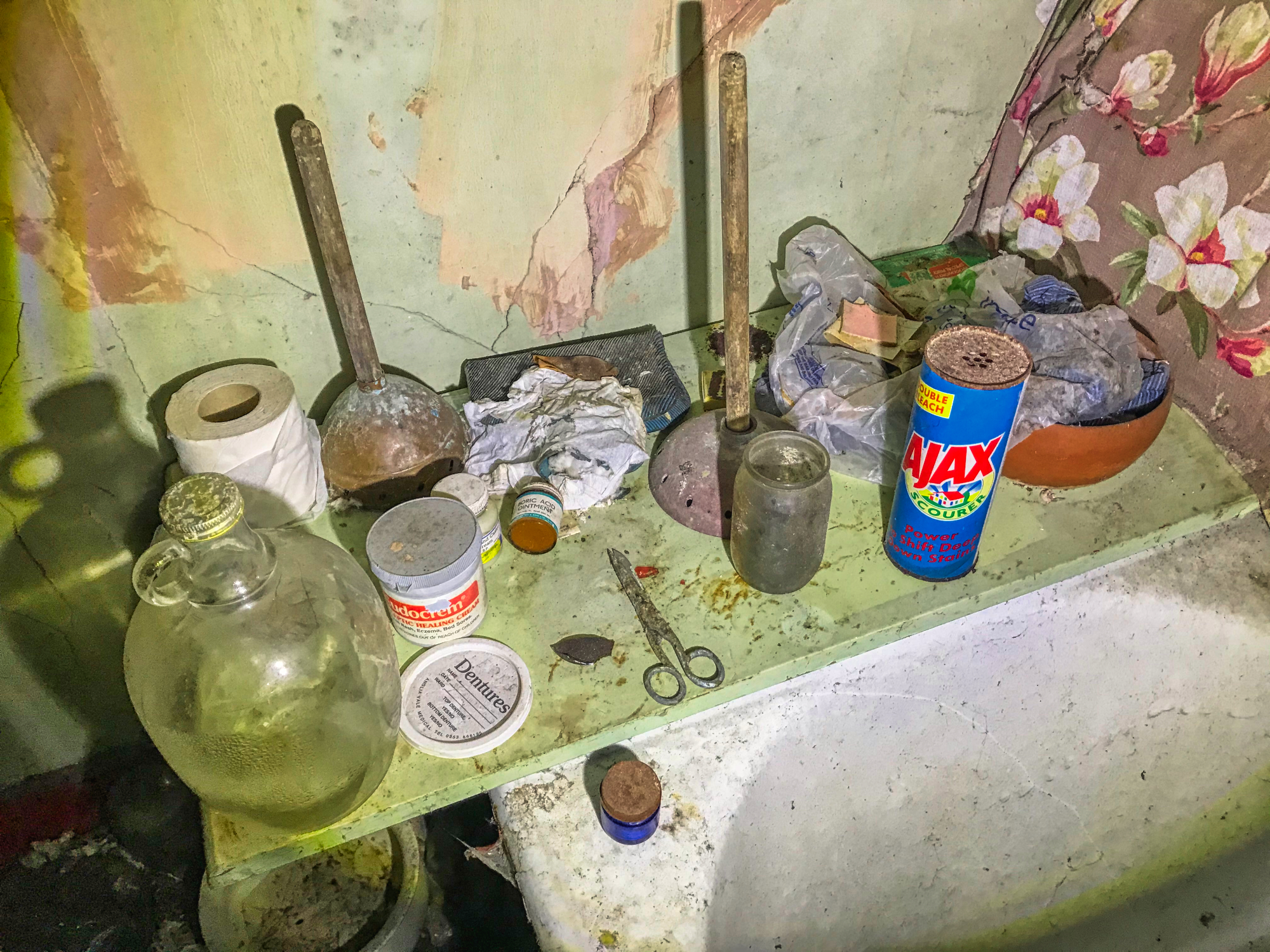 Here's some evidence that Granddad did at least a little cleaning.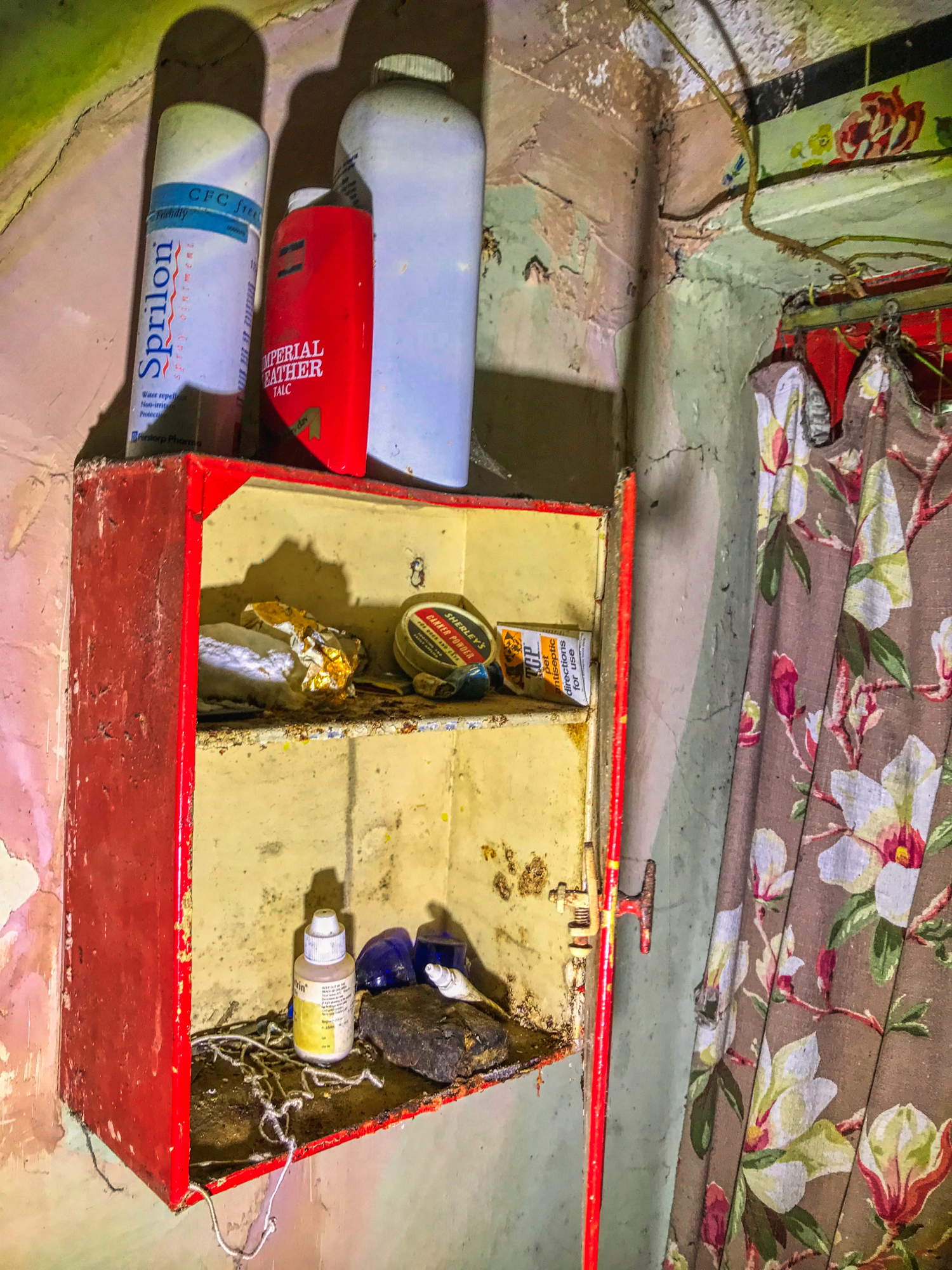 .. and wasn't one of those smelly hermits who stank out the local bus with BO.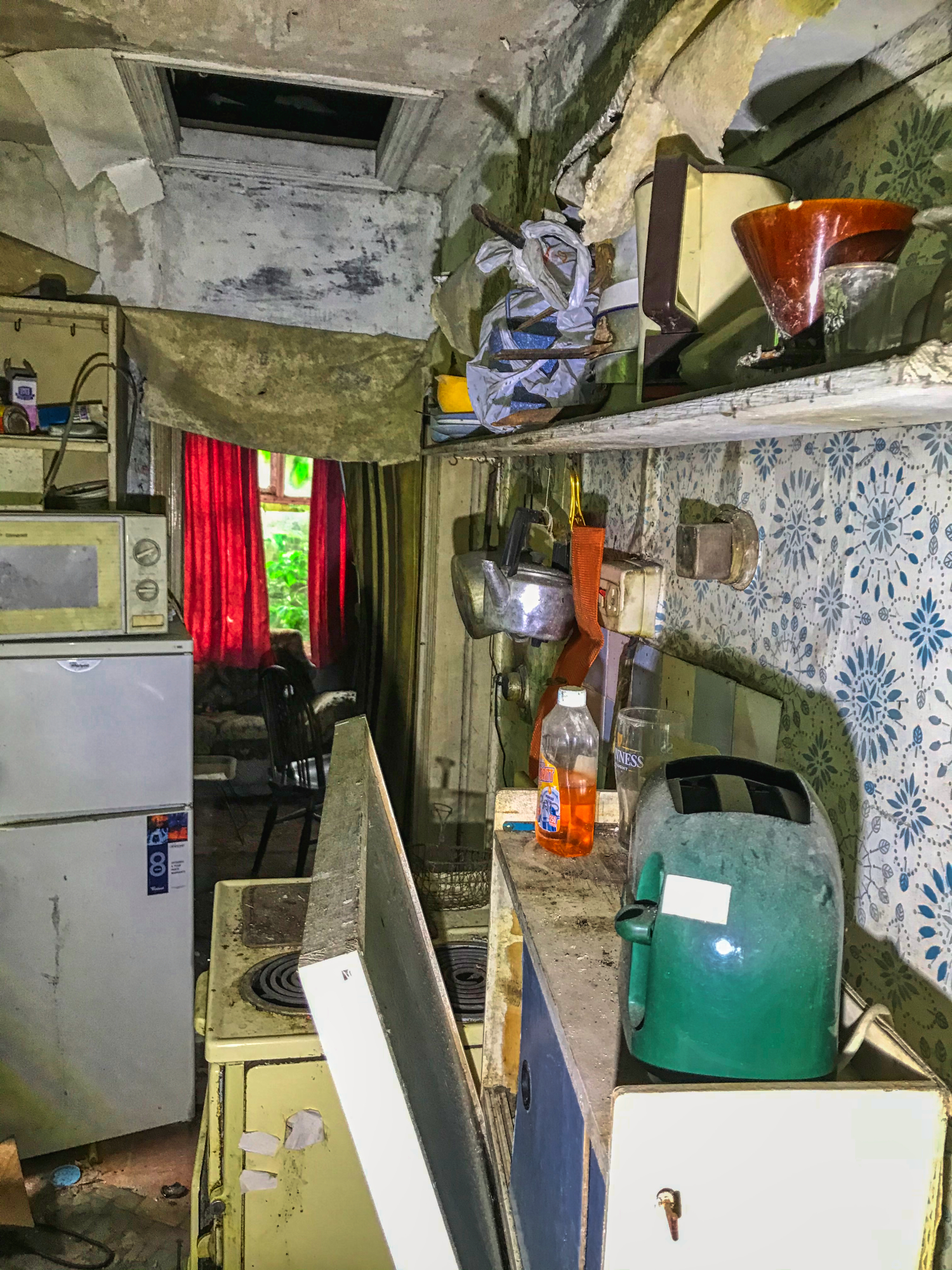 We could have explored the loft, but why bother when there is so much eye candy?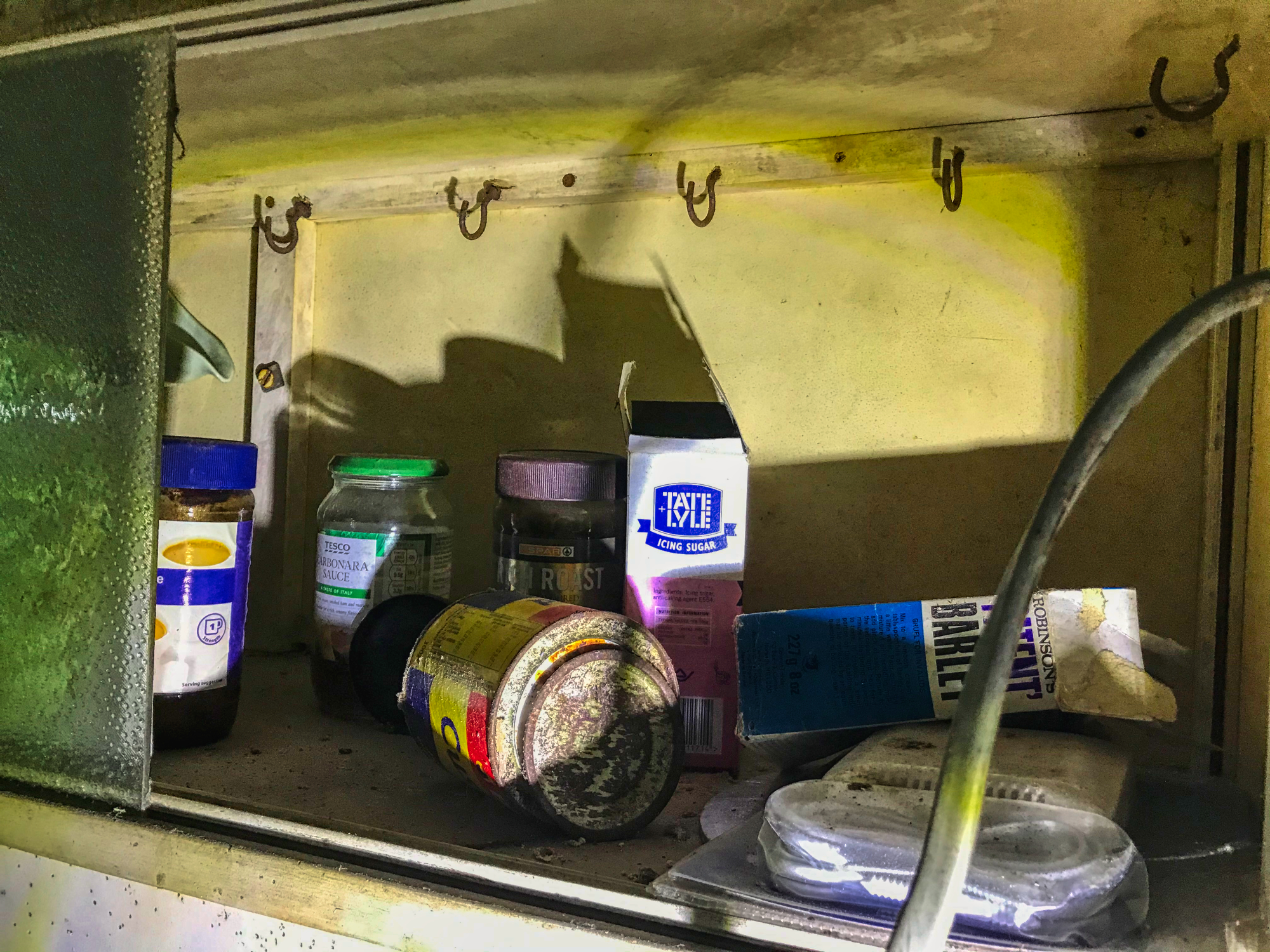 The perishable goods don't appear to be that old. How long has Granddad been gone I wonder?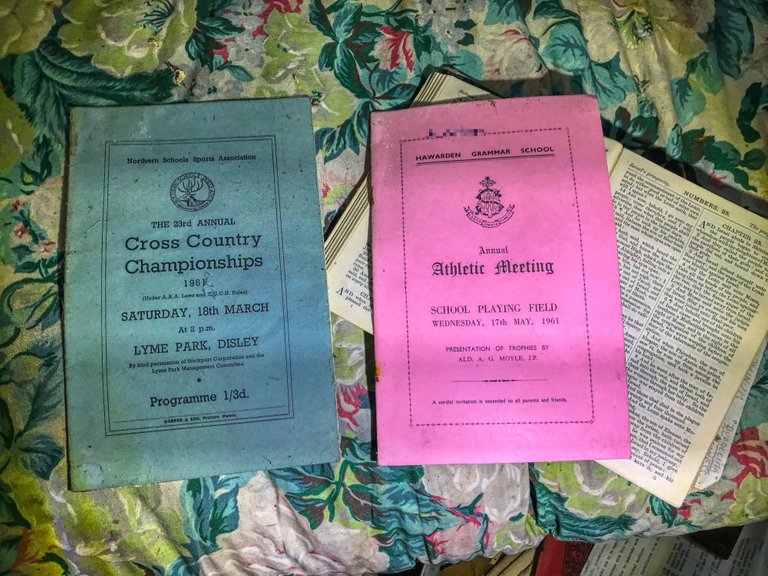 1961, and an invitation to parents and friends; it was addressed to Granddad. Was he a parent?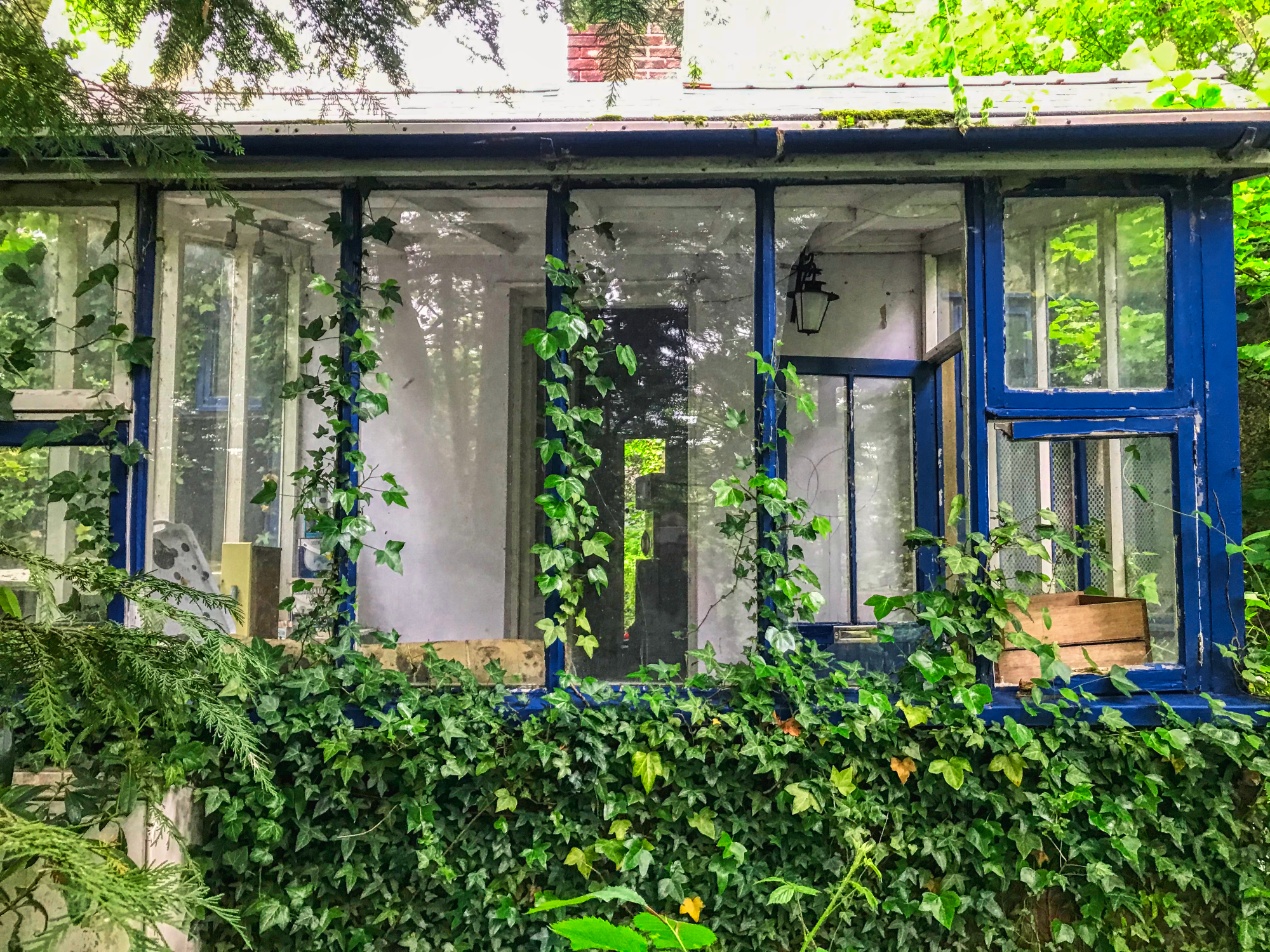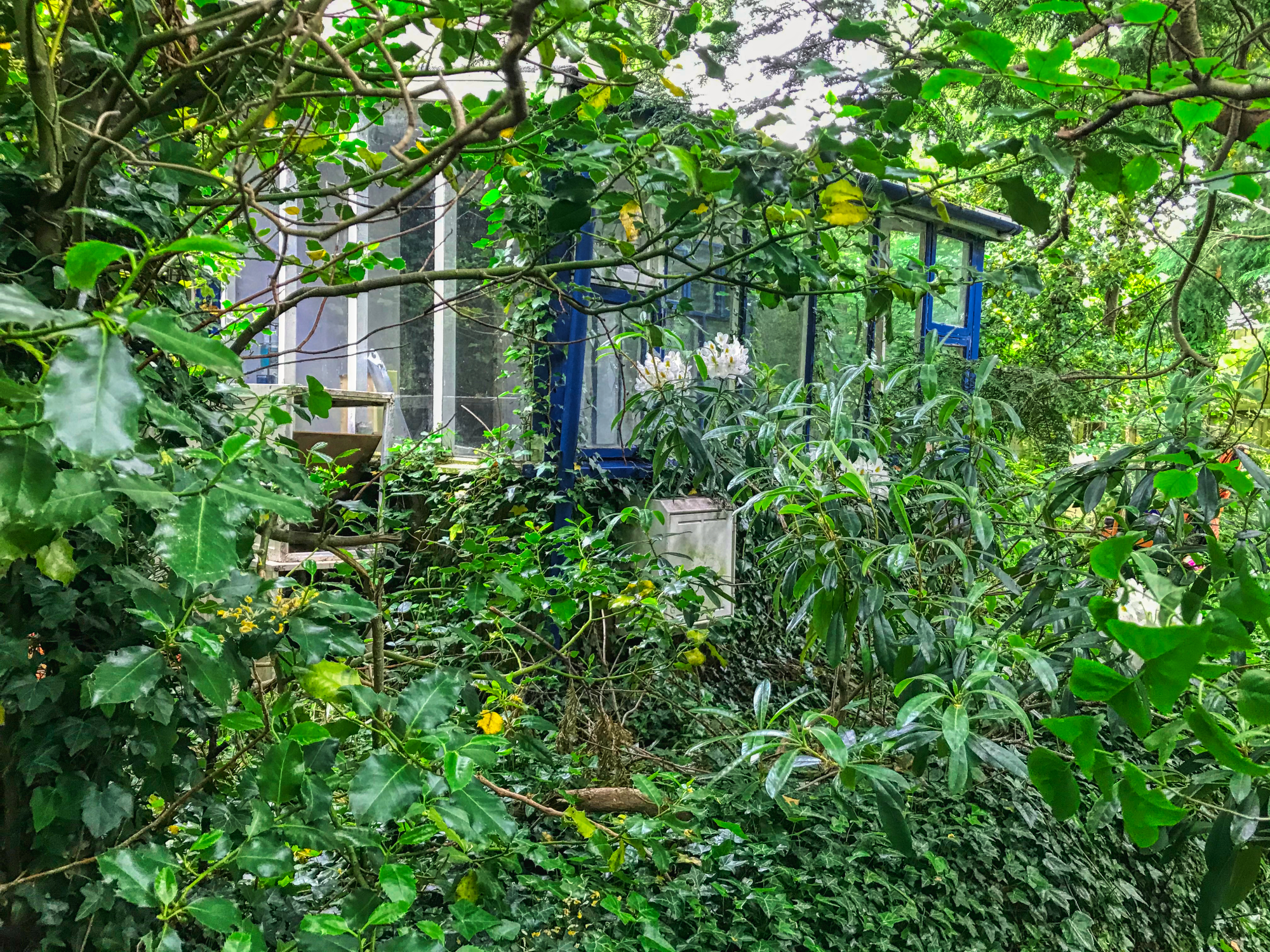 We exited the house and entered the Amazon jungle for a few externals. None of them were very satisfying.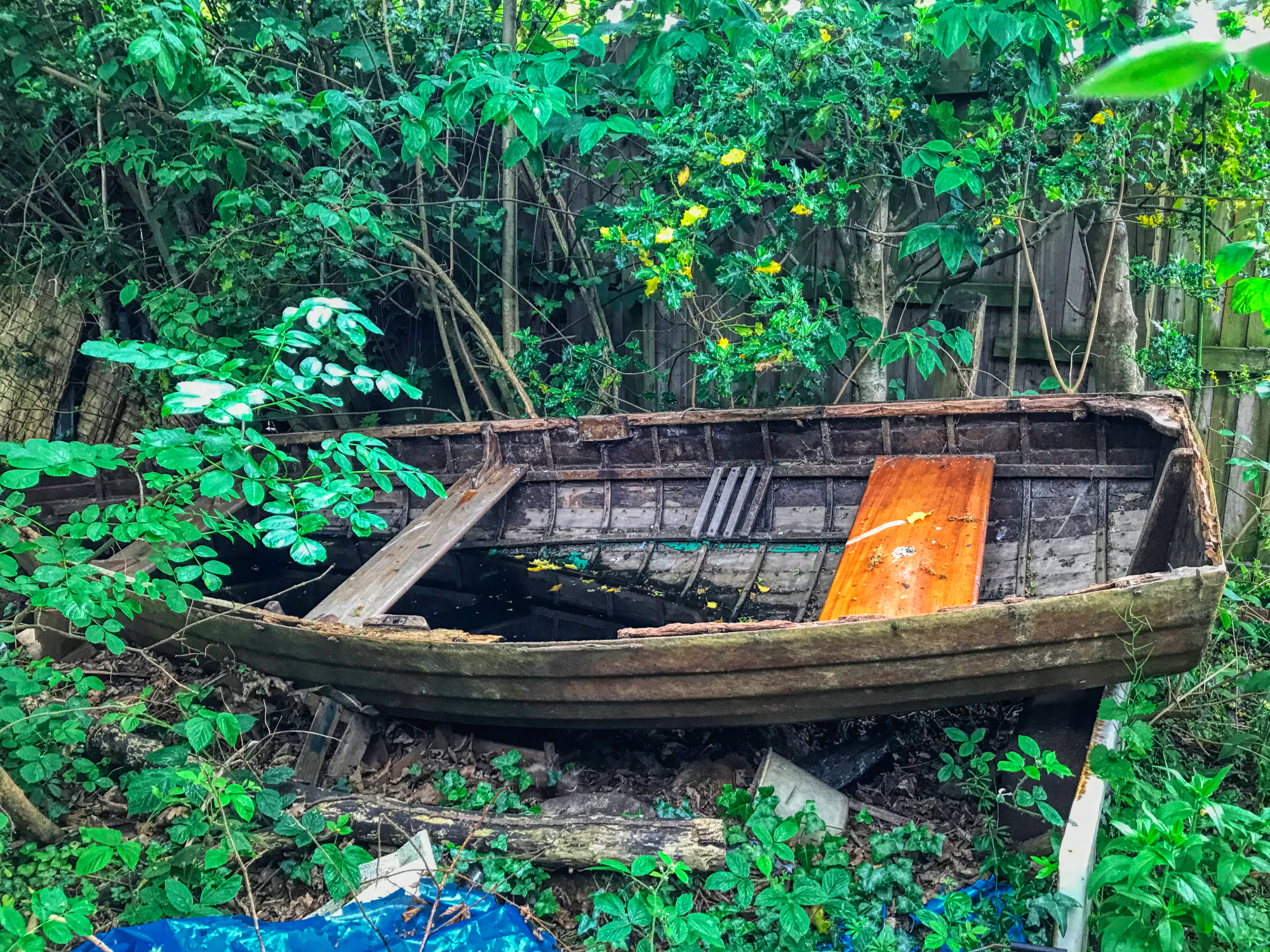 Both chairs and boats turn up in the most unexpected places.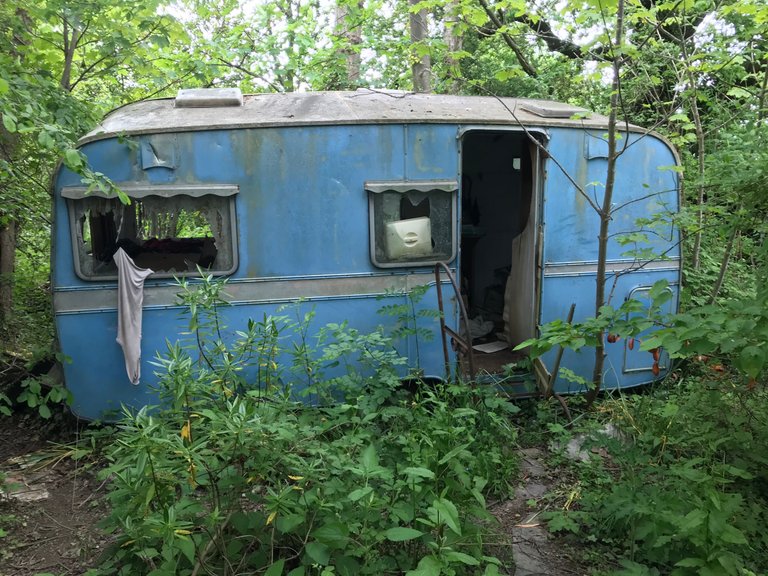 At the back of the property was a shed and caravan with the door wide open.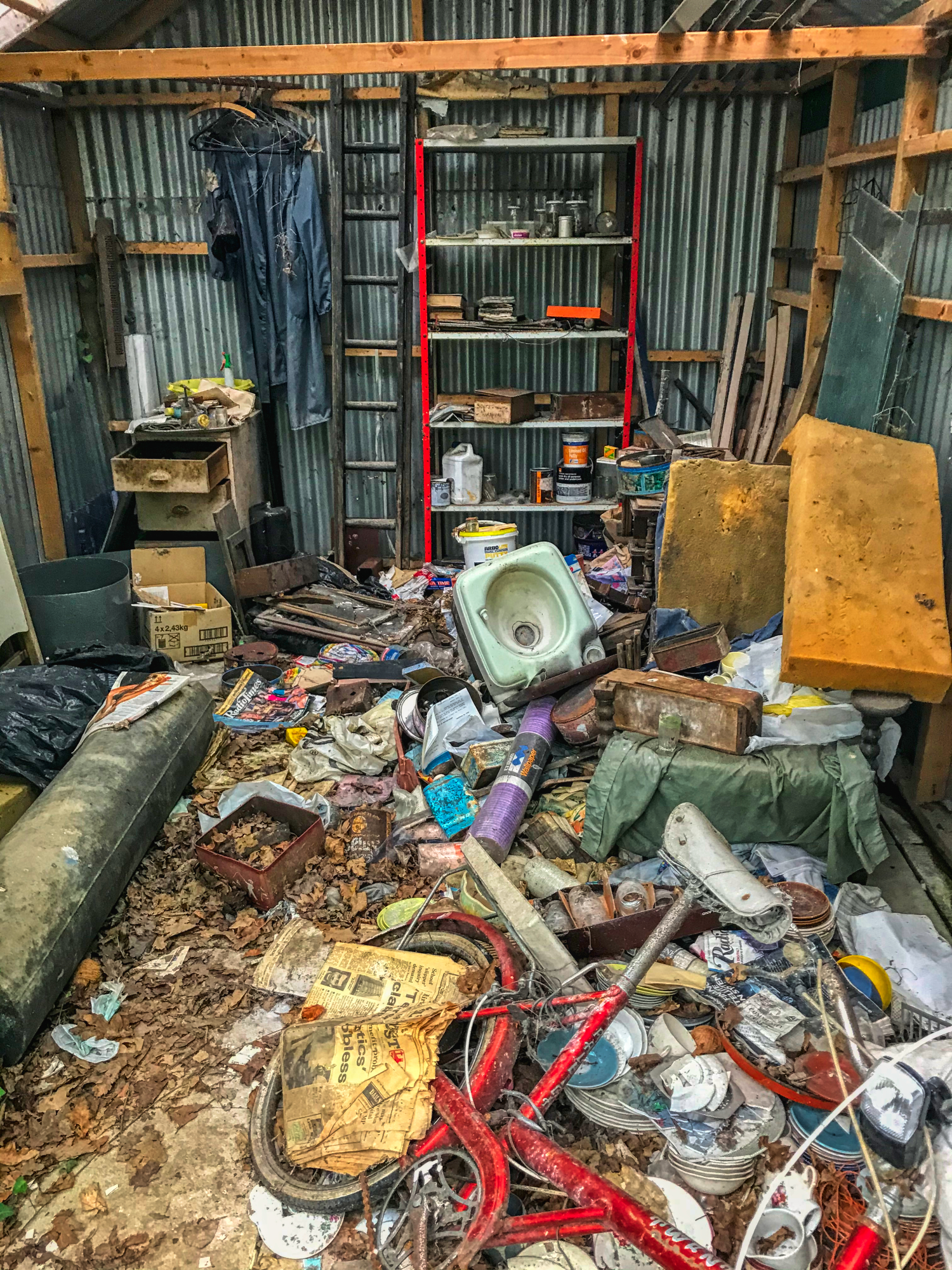 Both were full of all types of rubbish, and knick-knacks.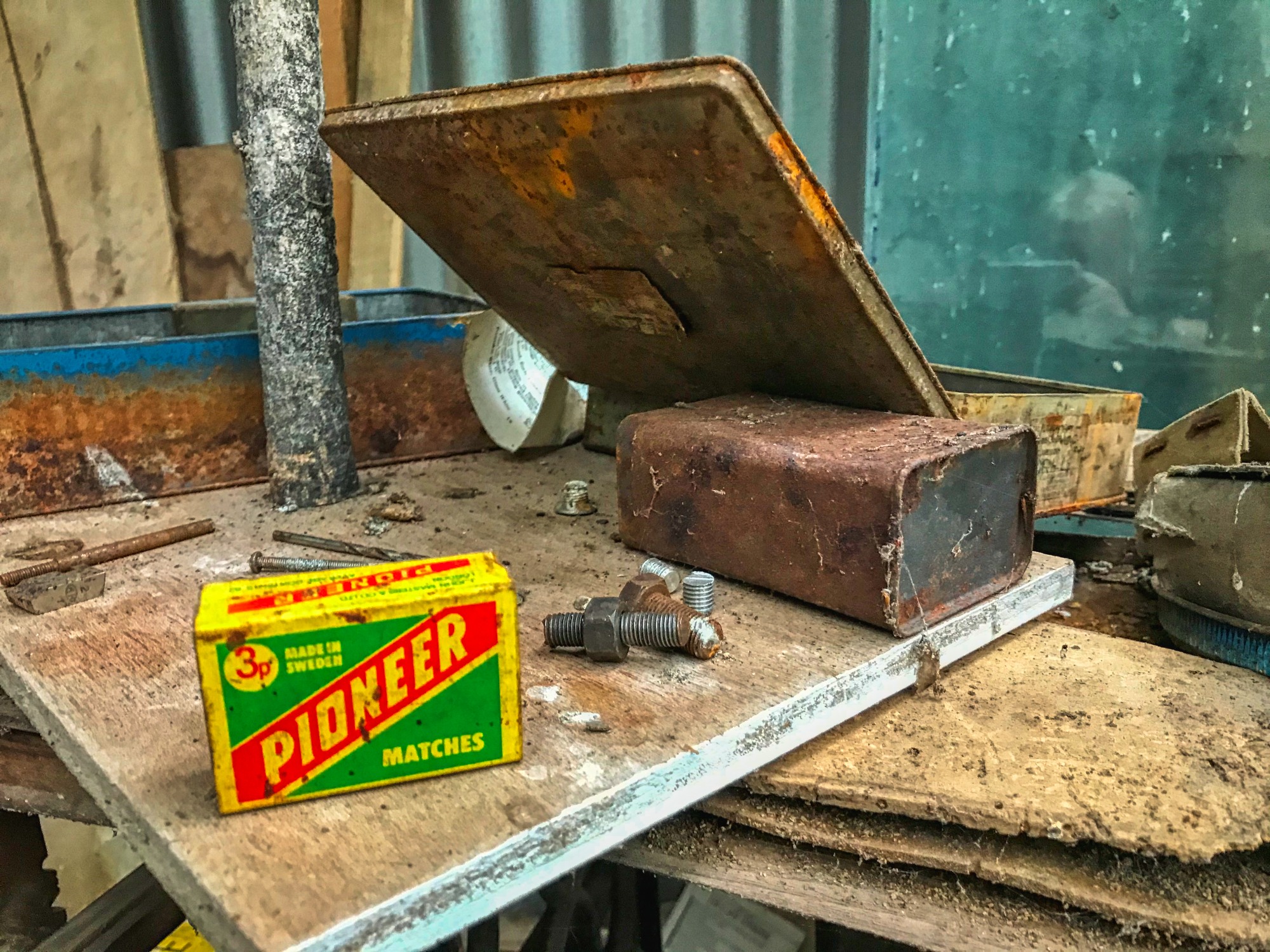 3d would have been preferable to 3p.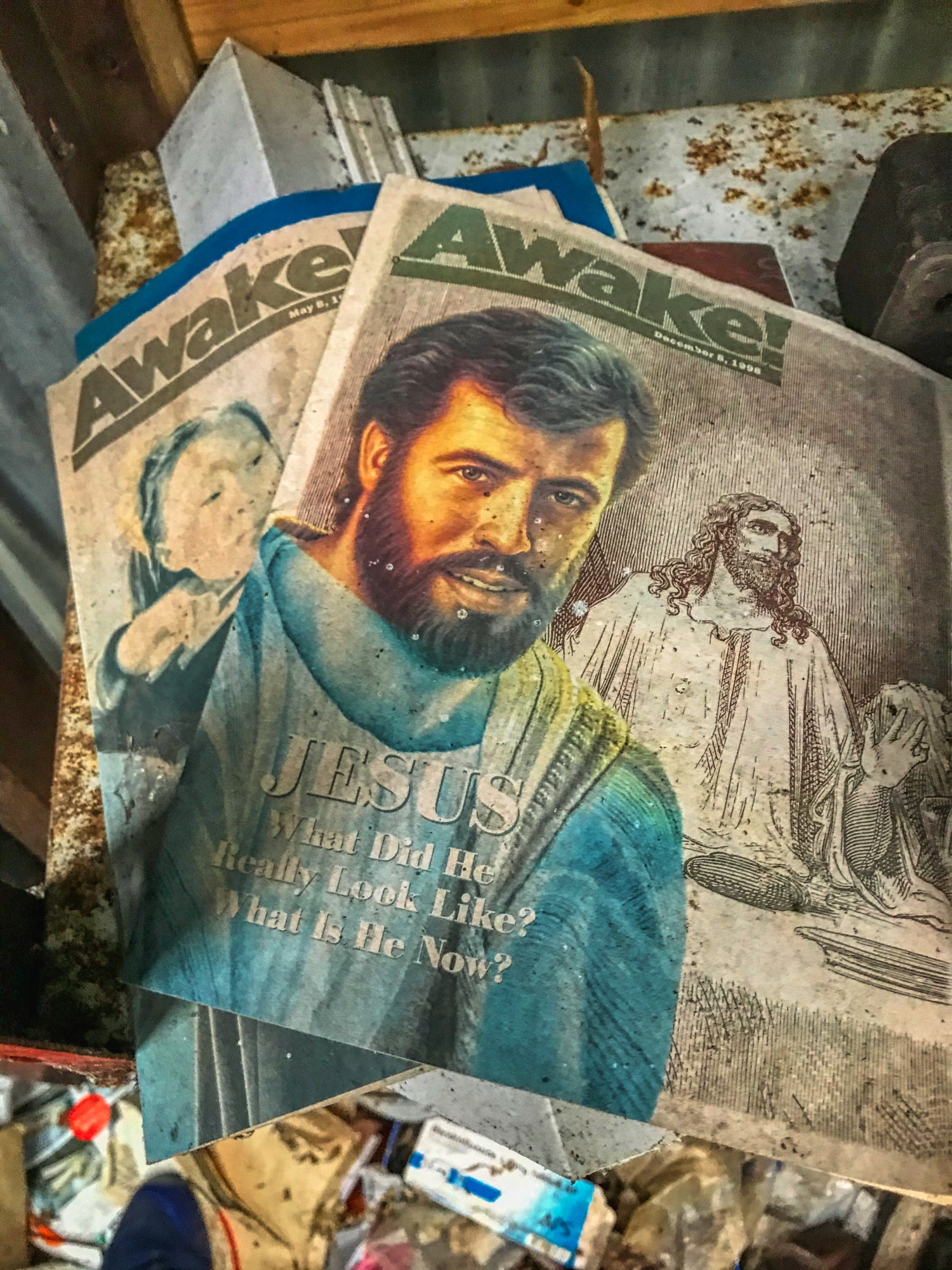 Oh shit, did I speak too soon about Jehovah's Witnesses?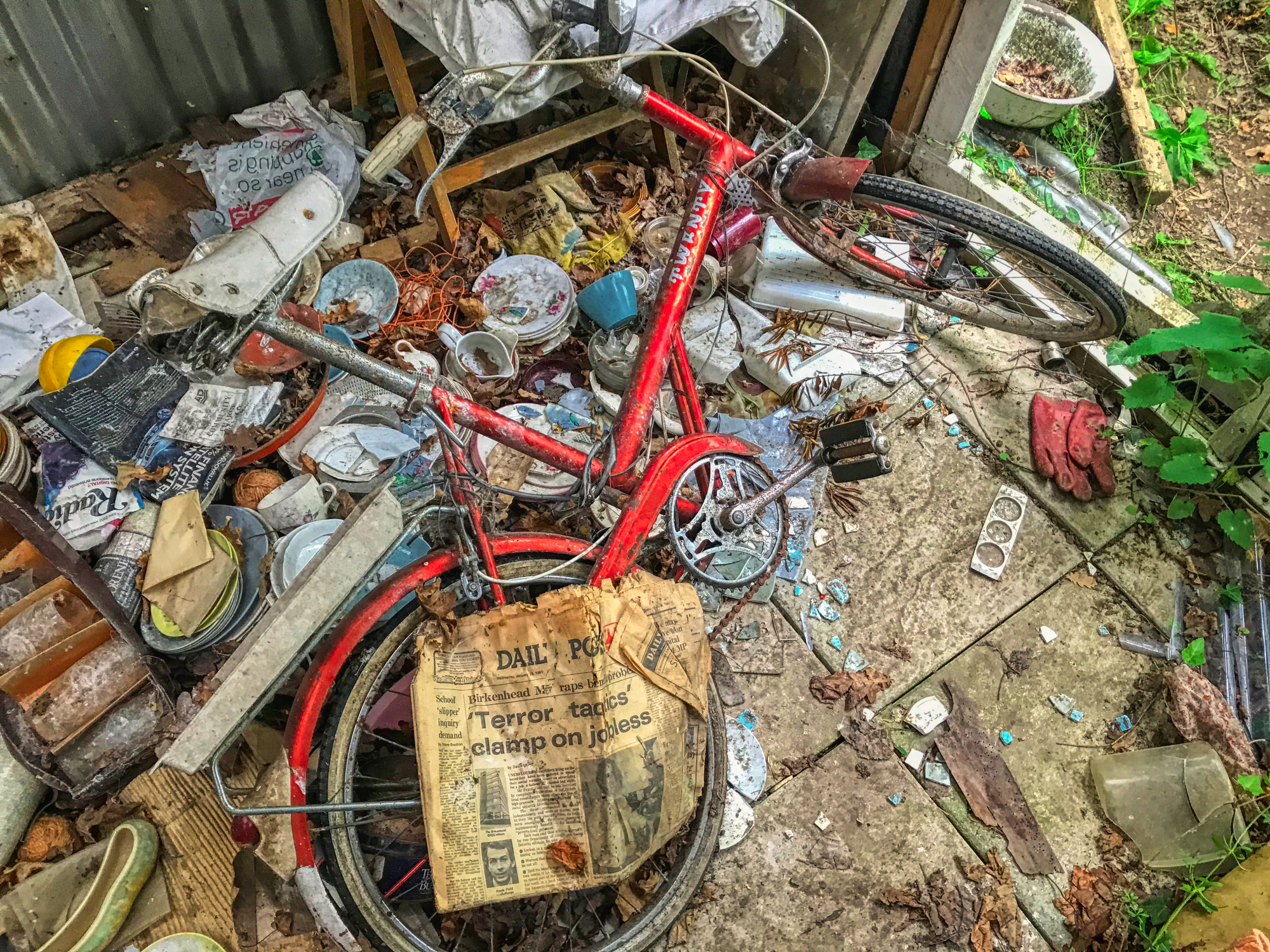 That does look suspiciously like a kid's bike unless Granddad used to ride it down the street.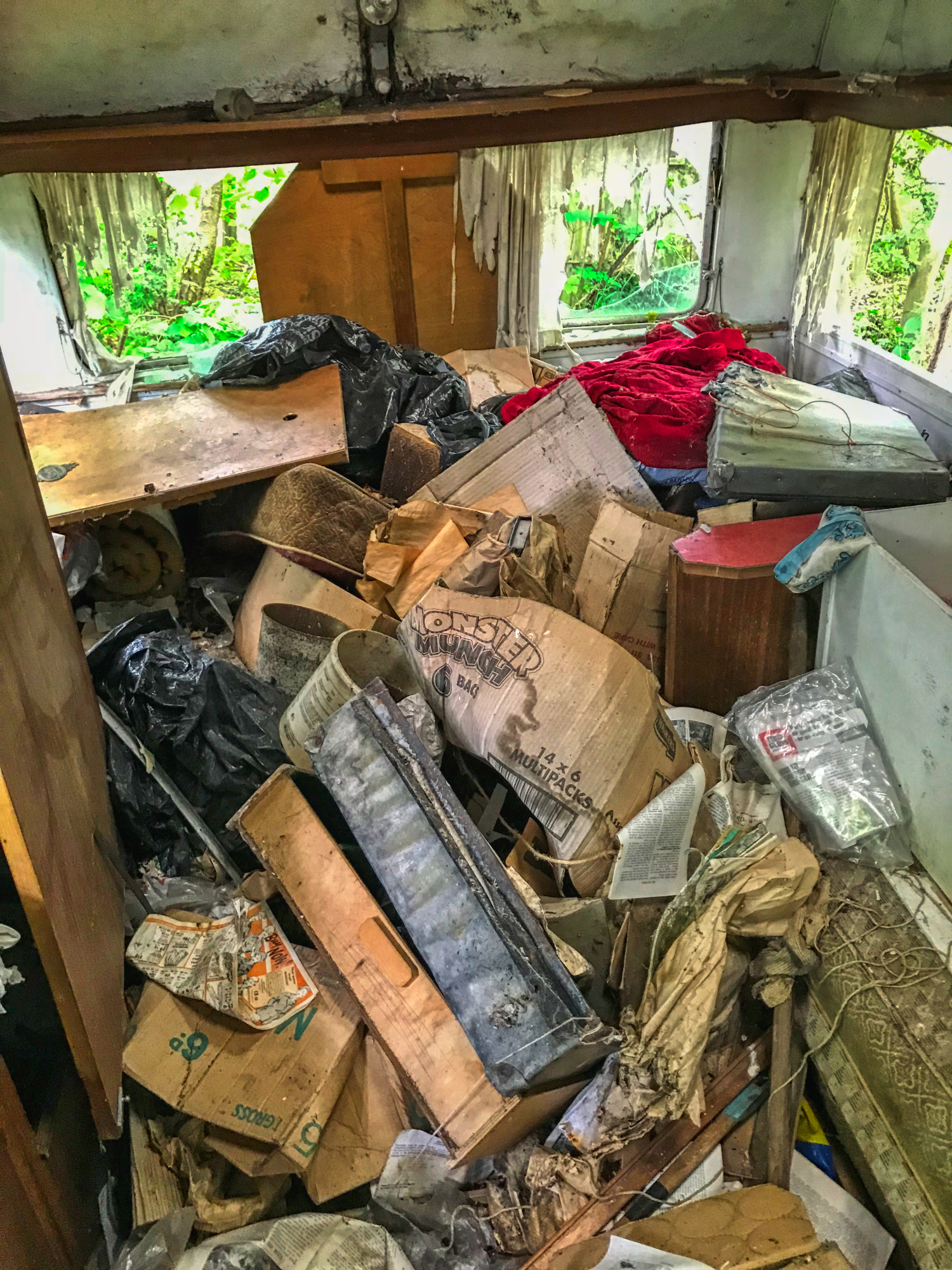 Why are caravans always crammed to the hilt with junk? Surely they should be a place to relax. Sitting atop all this crap would be decidedly uncomfortable.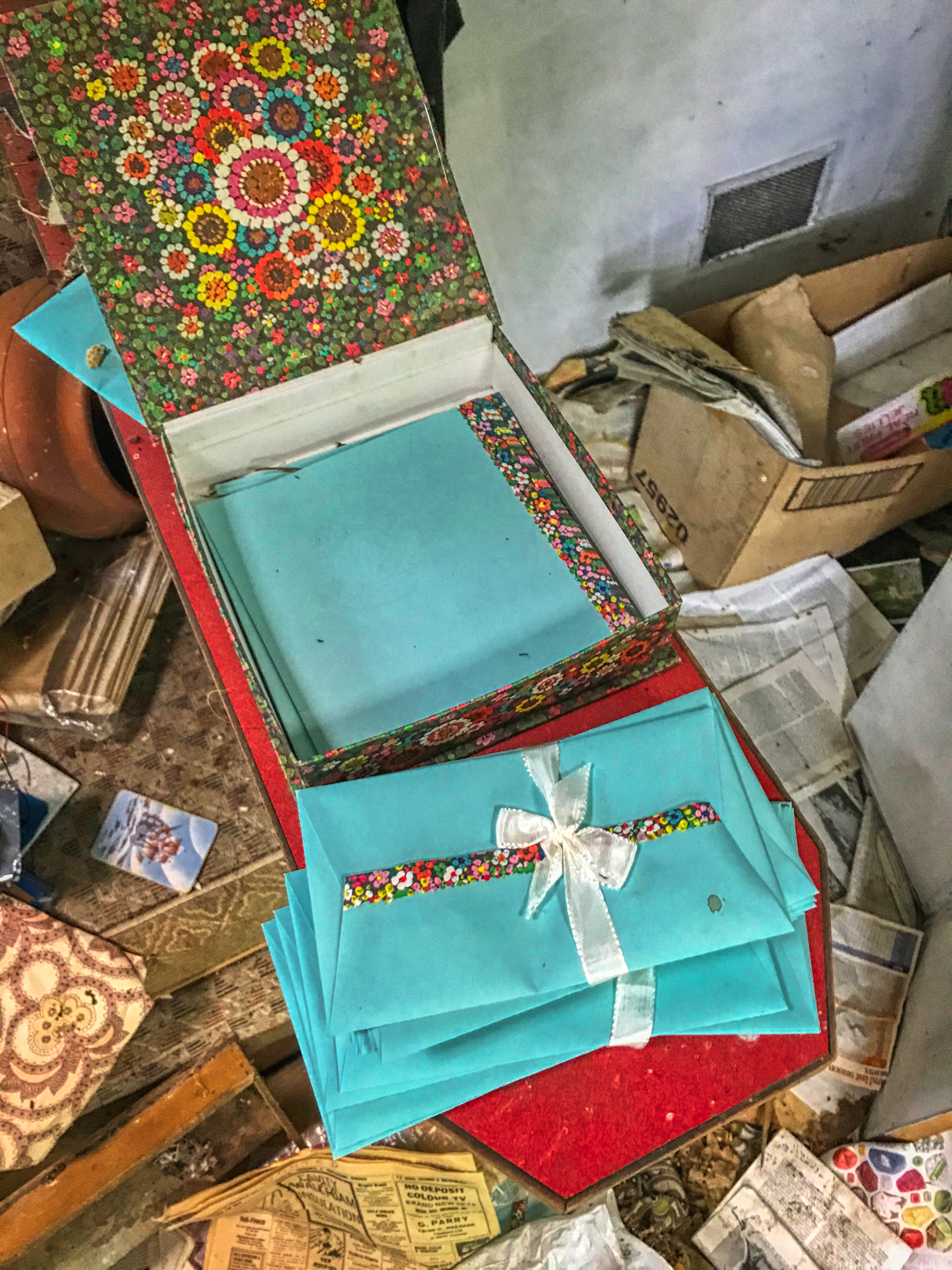 They are not even open. I didn't have the heart to desecrate one of them.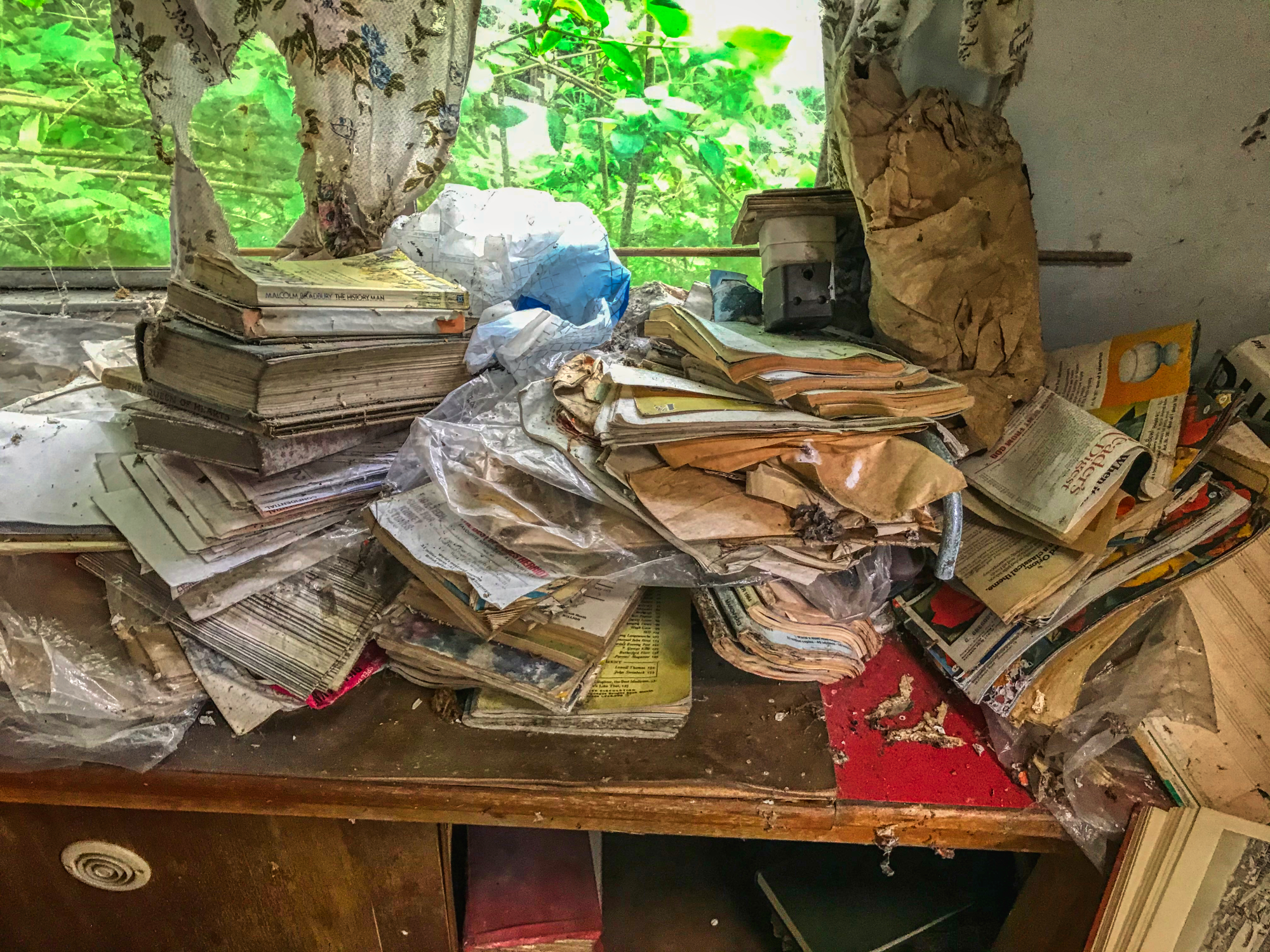 Was he a hoarder? The house wasn't too bad. It could be the caravan was the resident 'junk room'.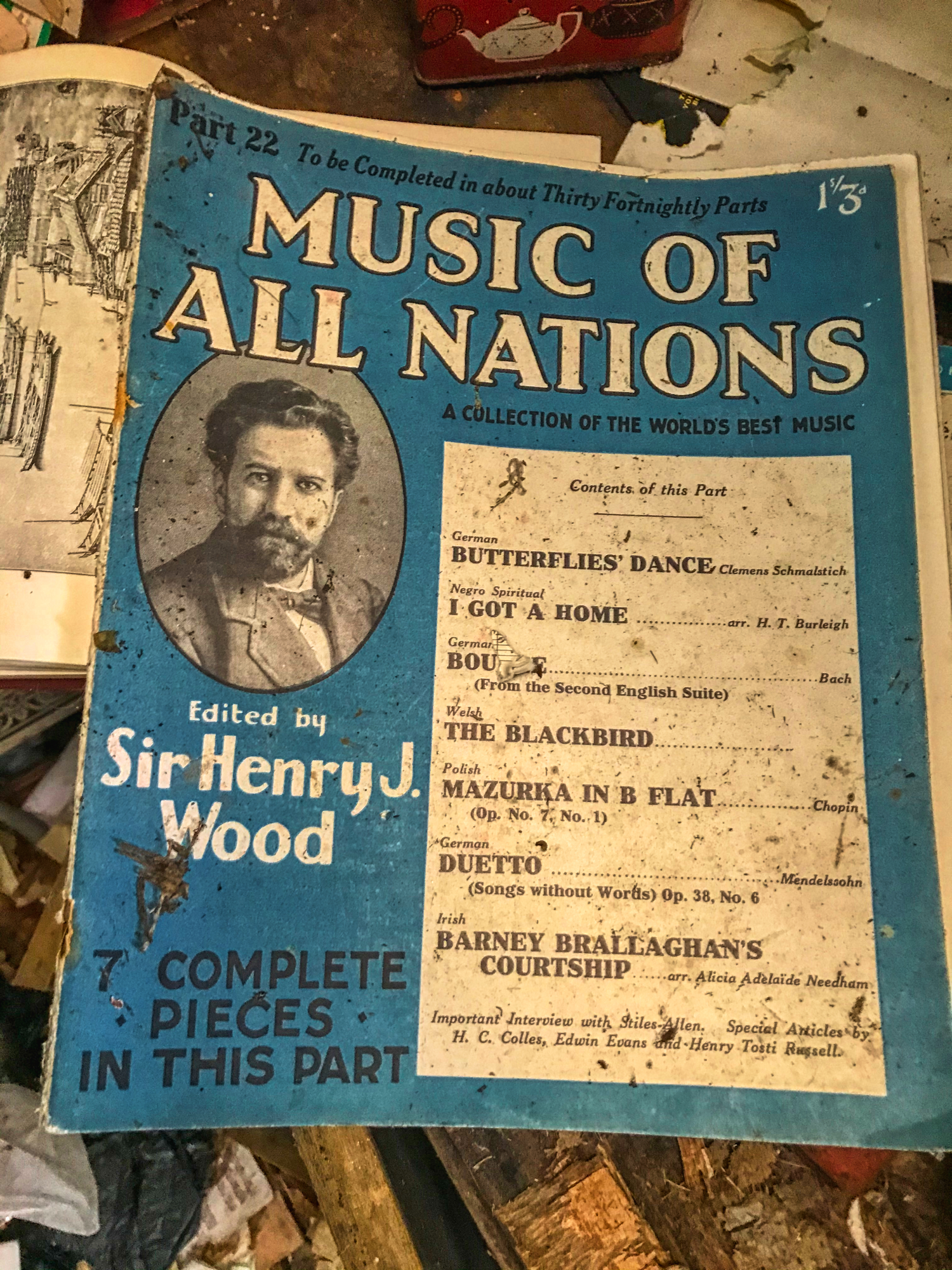 No date of this musical magazine but as it's pre-decimal I know it's older than 1970.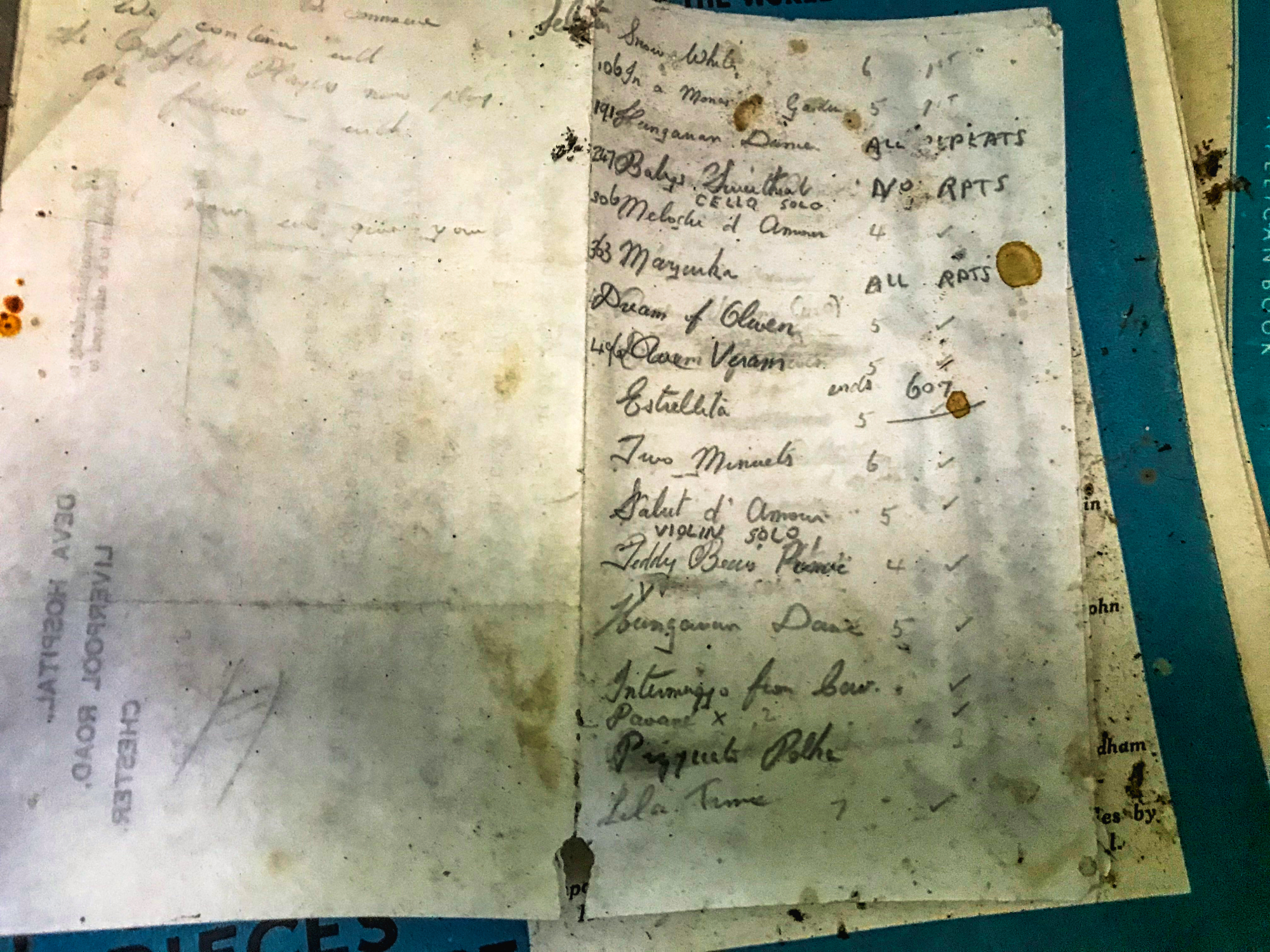 The writings of the deceased or I presume so. It's strange to look upon such things. It's all musical material. What a place, and the Wales trip was not yet finished.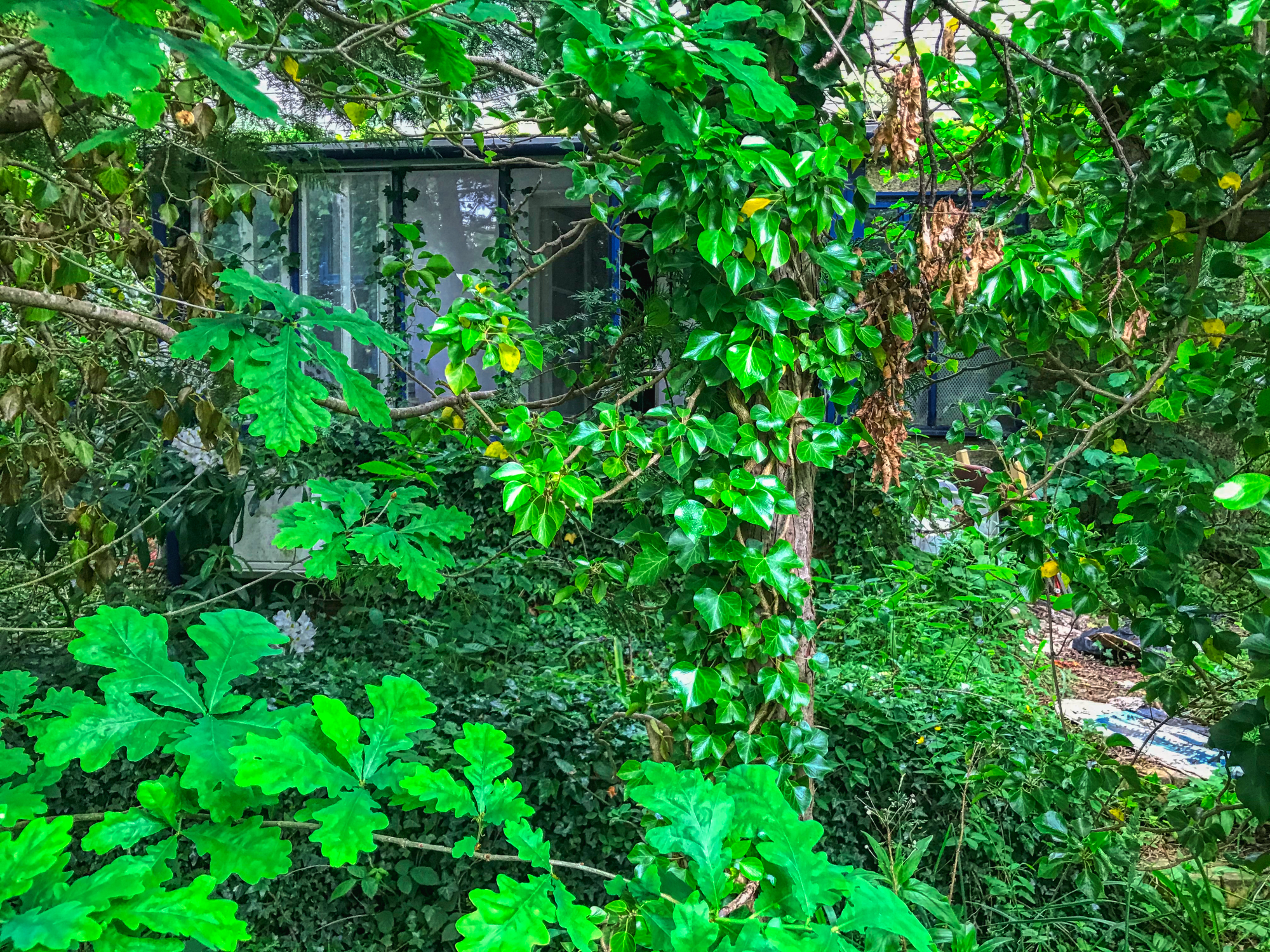 'The Brass House' was lingering in our sights, but not before a very angry bloke would come marching out of his mansion yelling at us.

Do you like posting your Urbex content and photography for FREE on Facebook and YouTube? I like to get some form of reward for my work and every time I create I do just that. Take a look at The Urbex Community on HIVE.
If you want to keep creating for FREE then ignore what you are reading. If you want to be like me and gain something other than BUGGER ALL for your work then click here and learn about posting on the HIVE blockchain.


All my 'Tales' content is easy to find on my personal website:
'Tales of the Urban Explorer'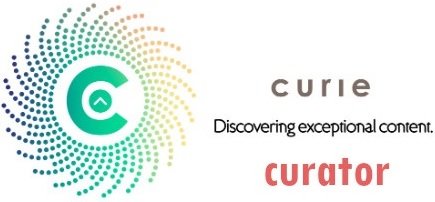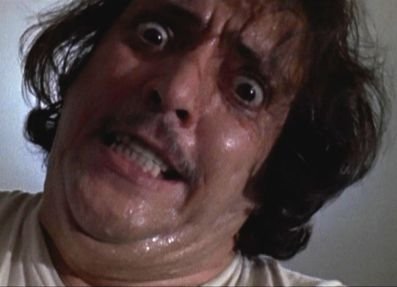 If you found this article so invigorating that you are now a positively googly-eyed, drooling lunatic with dripping saliva or even if you liked it just a bit, then please upvote, comment, rehive, engage me or all of these things.
---
---