Tales of the Urban Explorer: Eva Brothers Ltd.

I was fully expecting to gain access to this once heavyweight industrial companies' premises and for once was right. Everyone seems to have been here, except me.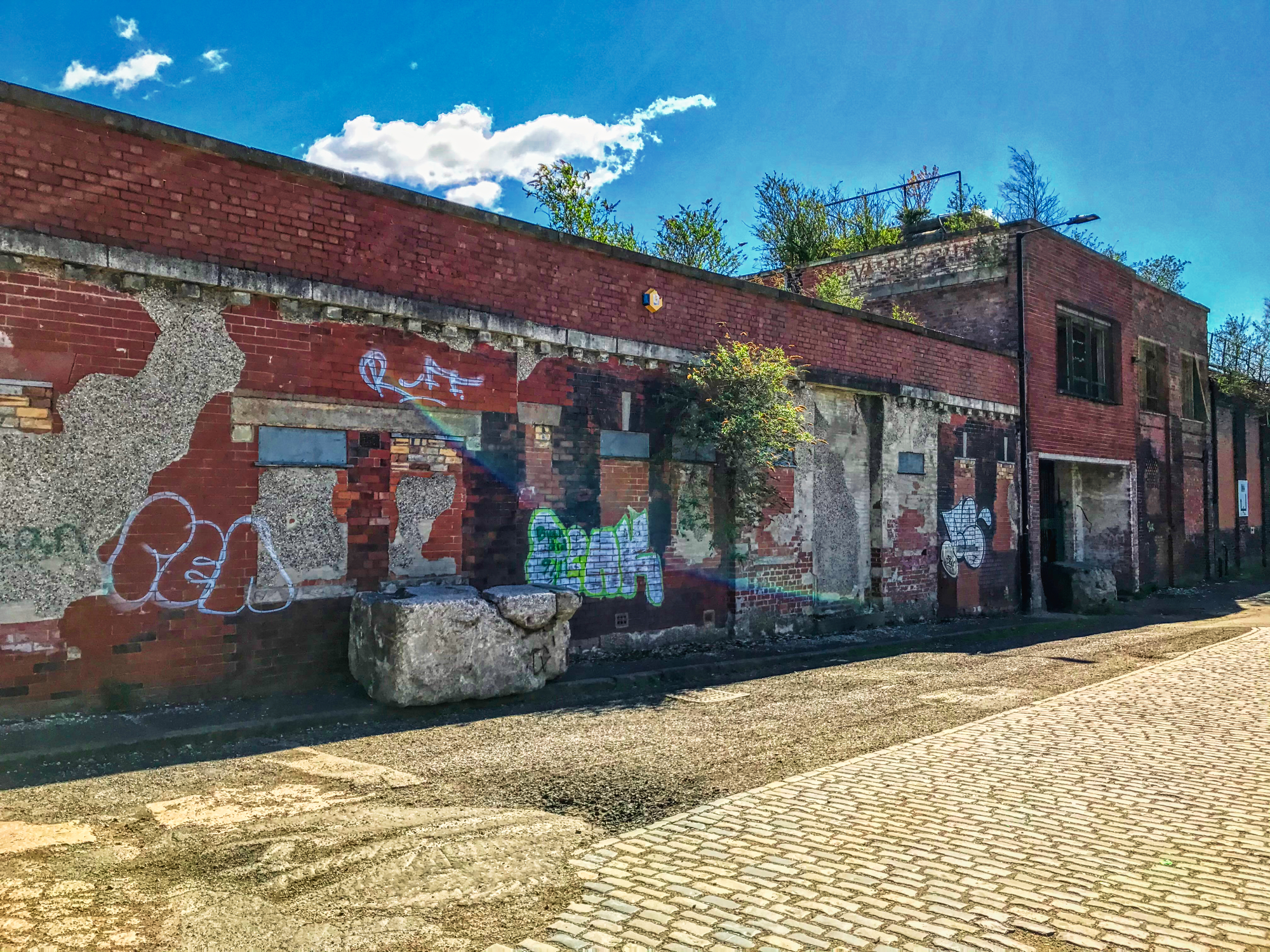 High upon the top, the words 'Eva Brothers' could barely be seen. It was a struggle to get a shot, given the bright sunlight. You can barely see it and short of jumping up there (25 feet), this is now as good as it gets.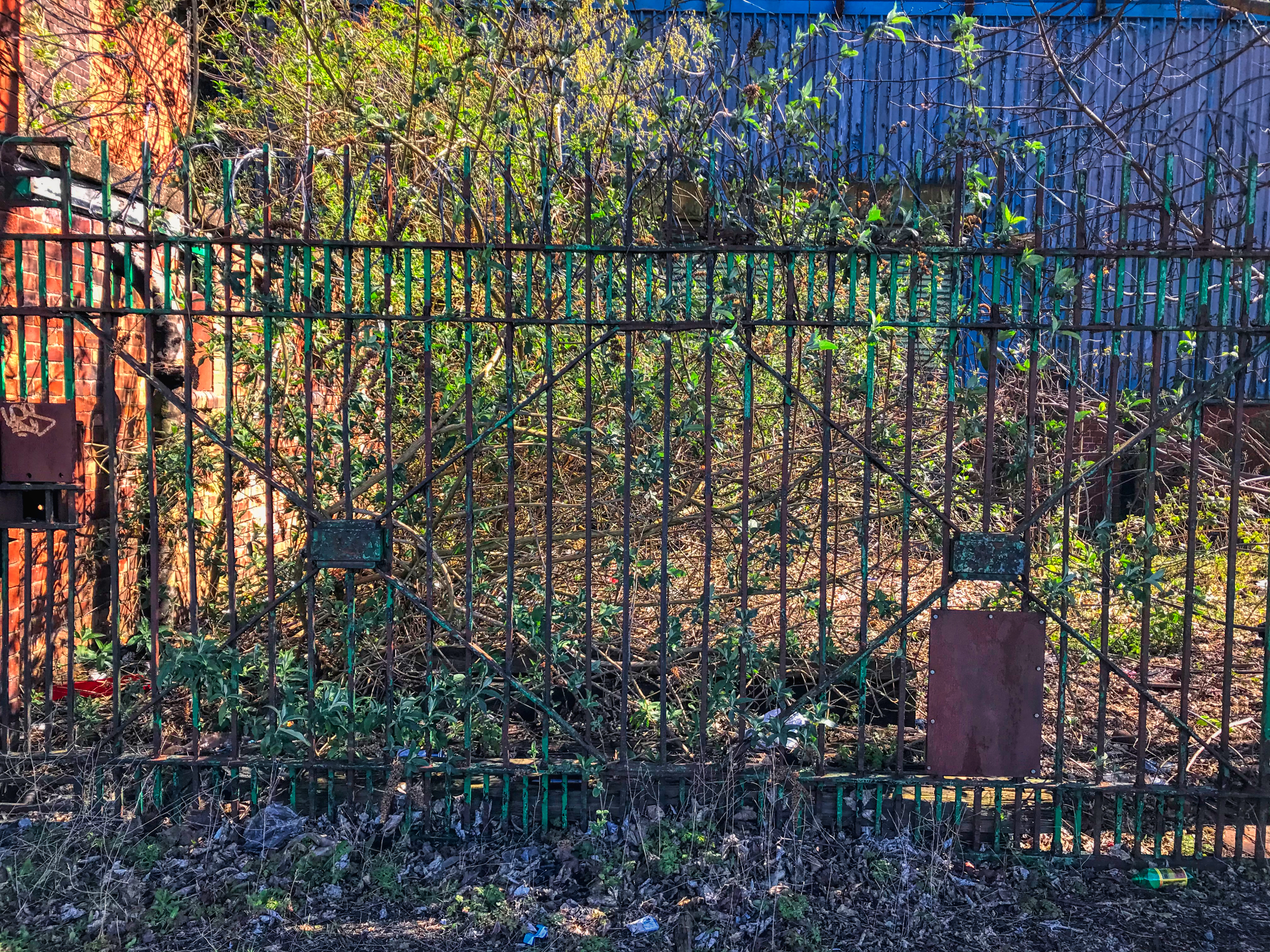 Not that all entrances are wide-open. I looked upon this terrible looking mess of a building wondering what I could use as a cover image.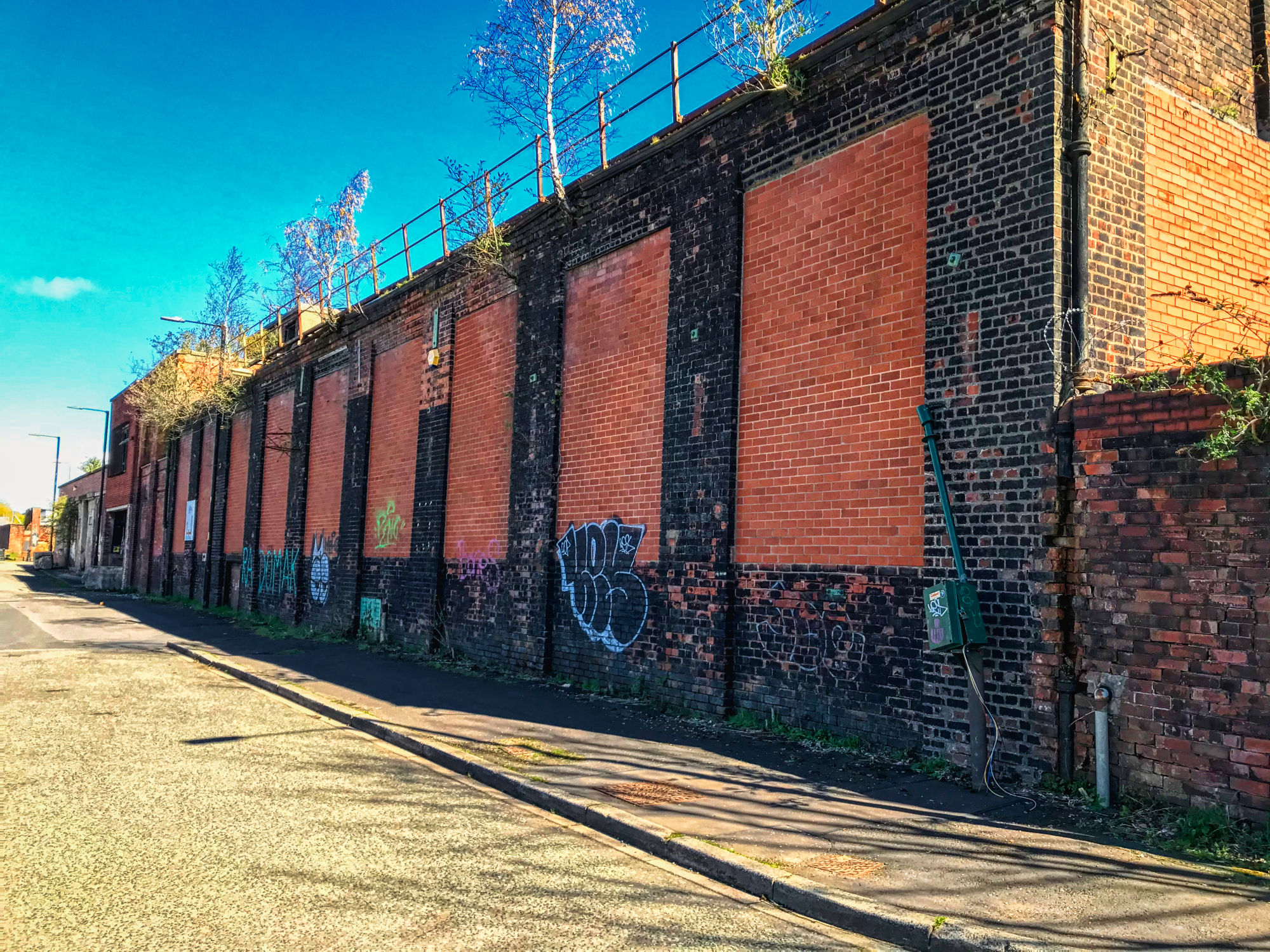 We were not the only ones inside such is the popularity of modern-day Urban Exploring in the UK.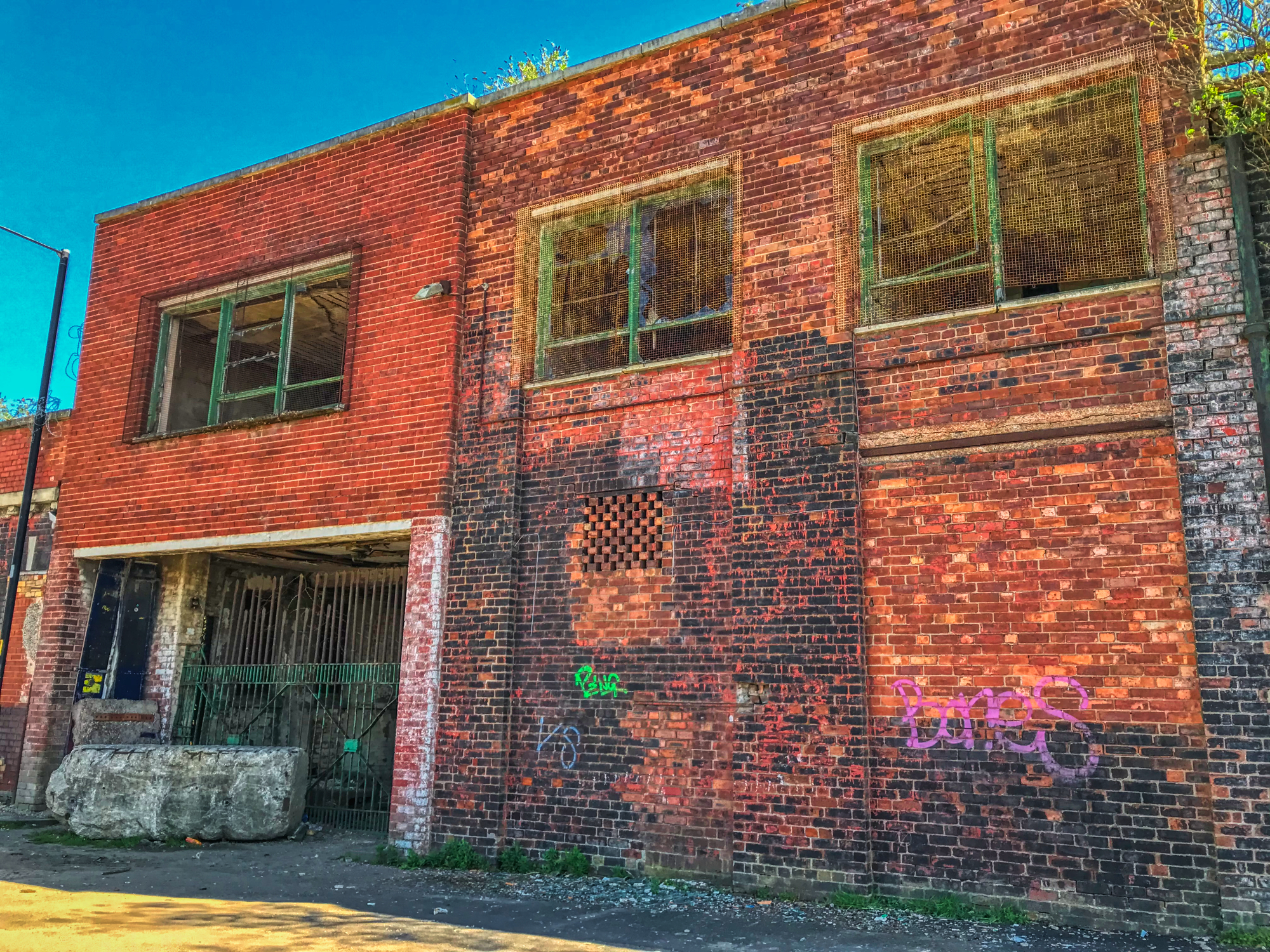 I would be depressed if there were droves of people in there, but as we were leaving a couple of blokes arrived. Not a big deal and we said our hellos.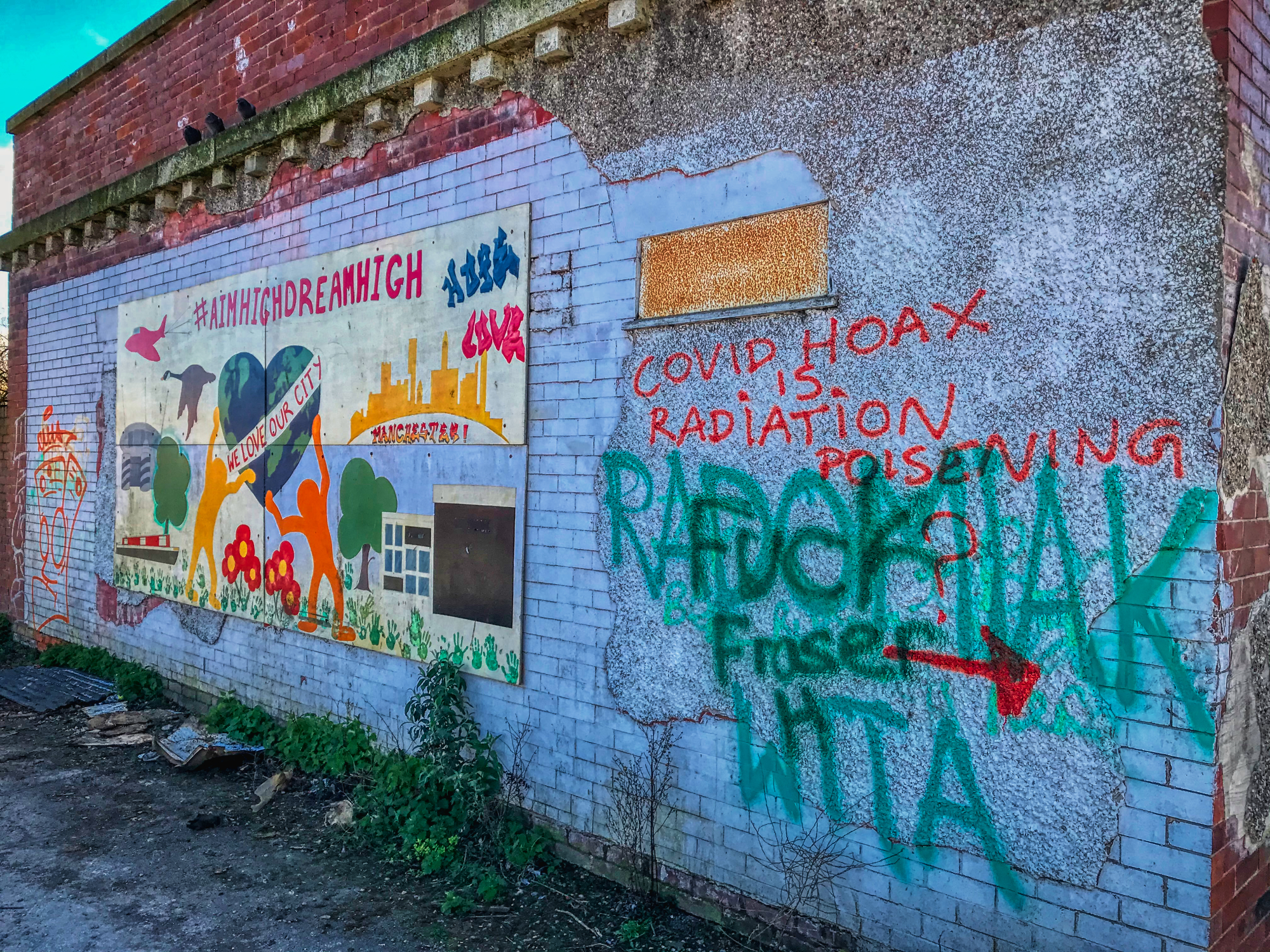 The expectation was small of Eva Brothers, being left abandoned since 2005 but I was pleasantly surprised with what it delivered.
Established in 1889, Eva Brothers Ltd was a traditional Forgemaster's Specialising in the forging of stainless steel, nickel, and other alloys.
The company eventually closed down in 2005 bringing an end to the last bit of heavy engineering in the area which was once dominated by the steelworks. - Src
I managed to source an advertisement for Eva Brothers, but can't locate its source, at least one that has not been nicked from somewhere else. By all accounts, Eva Brothers were at their height during the 1950s and starting to wane during the subsequent decade.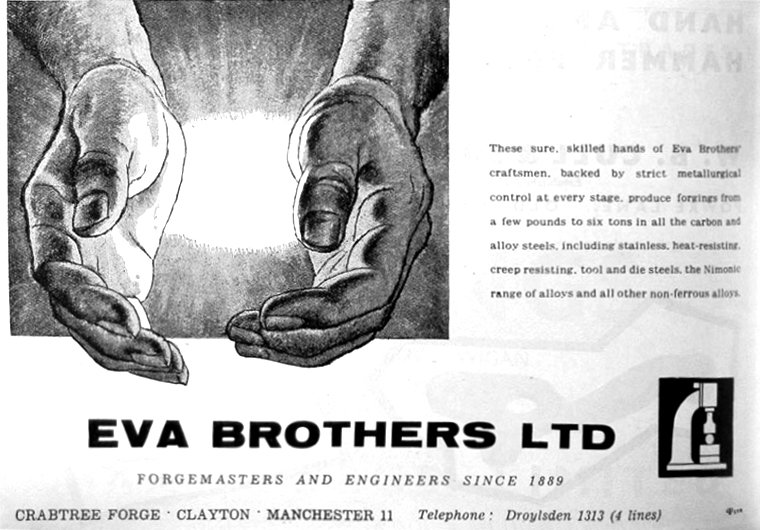 This ad is from the early 1960s when Britain was a more industrious nation.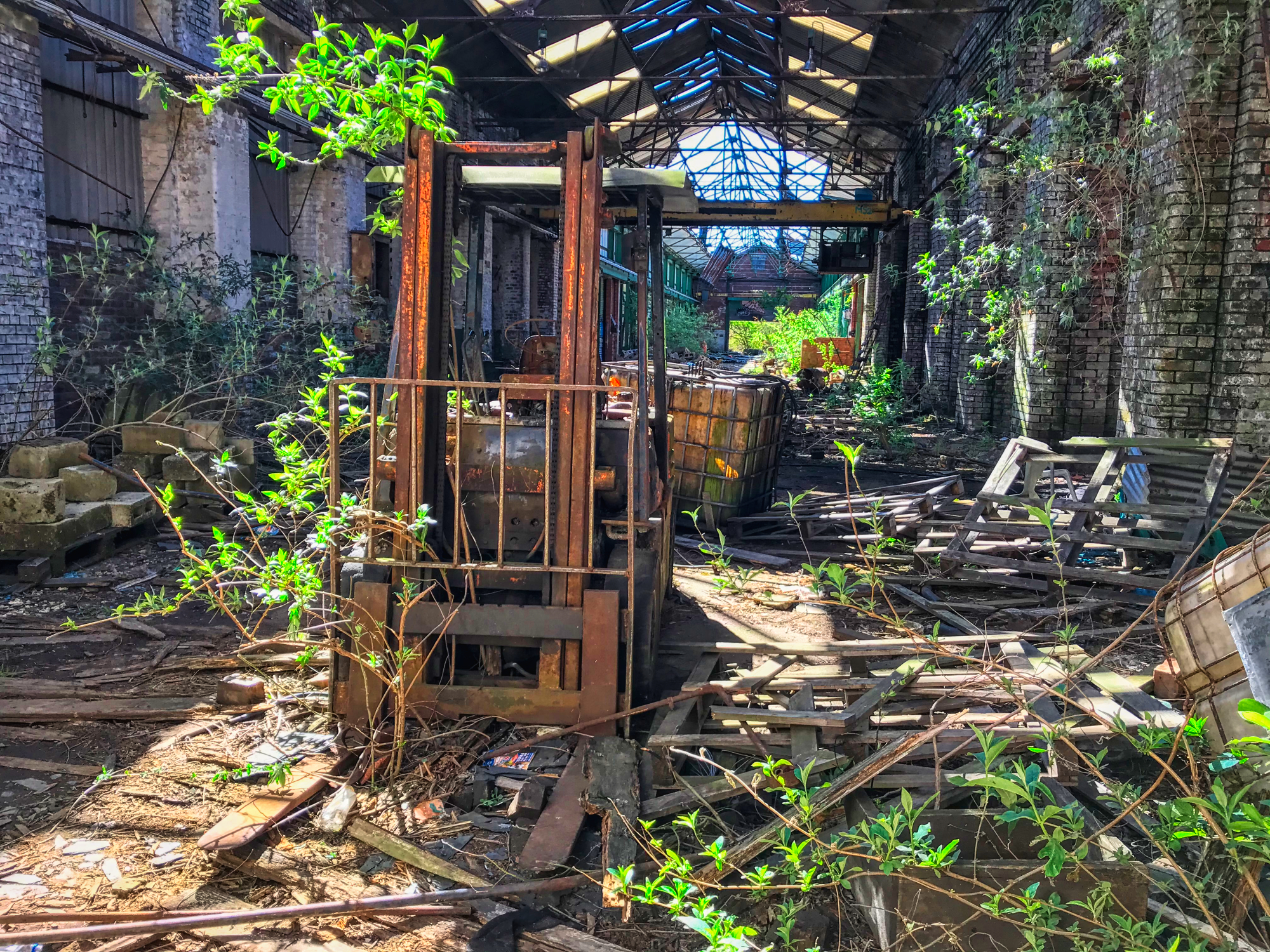 The forklift truck was the first thing I saw. These things cost money so why leave it there to rust?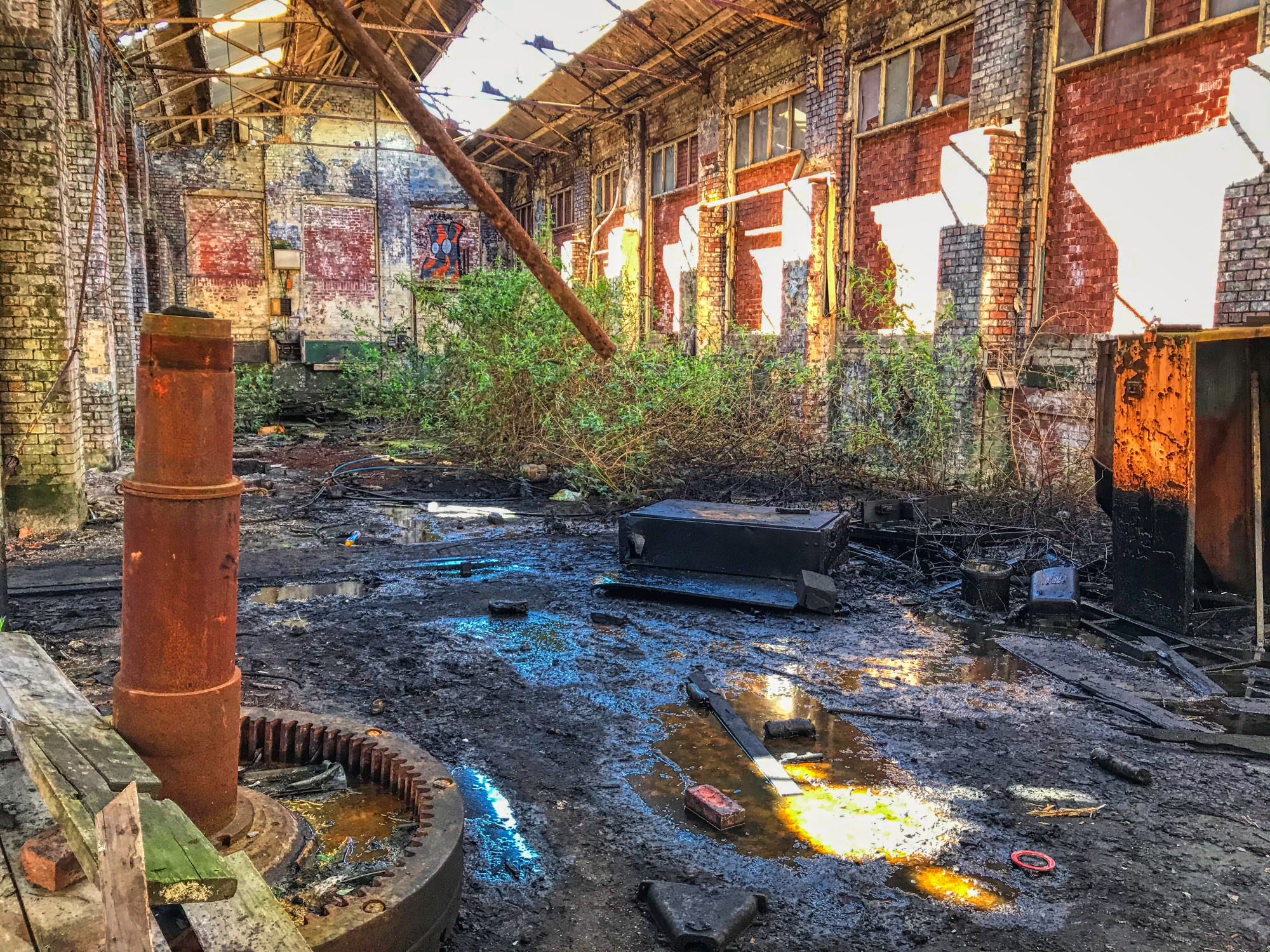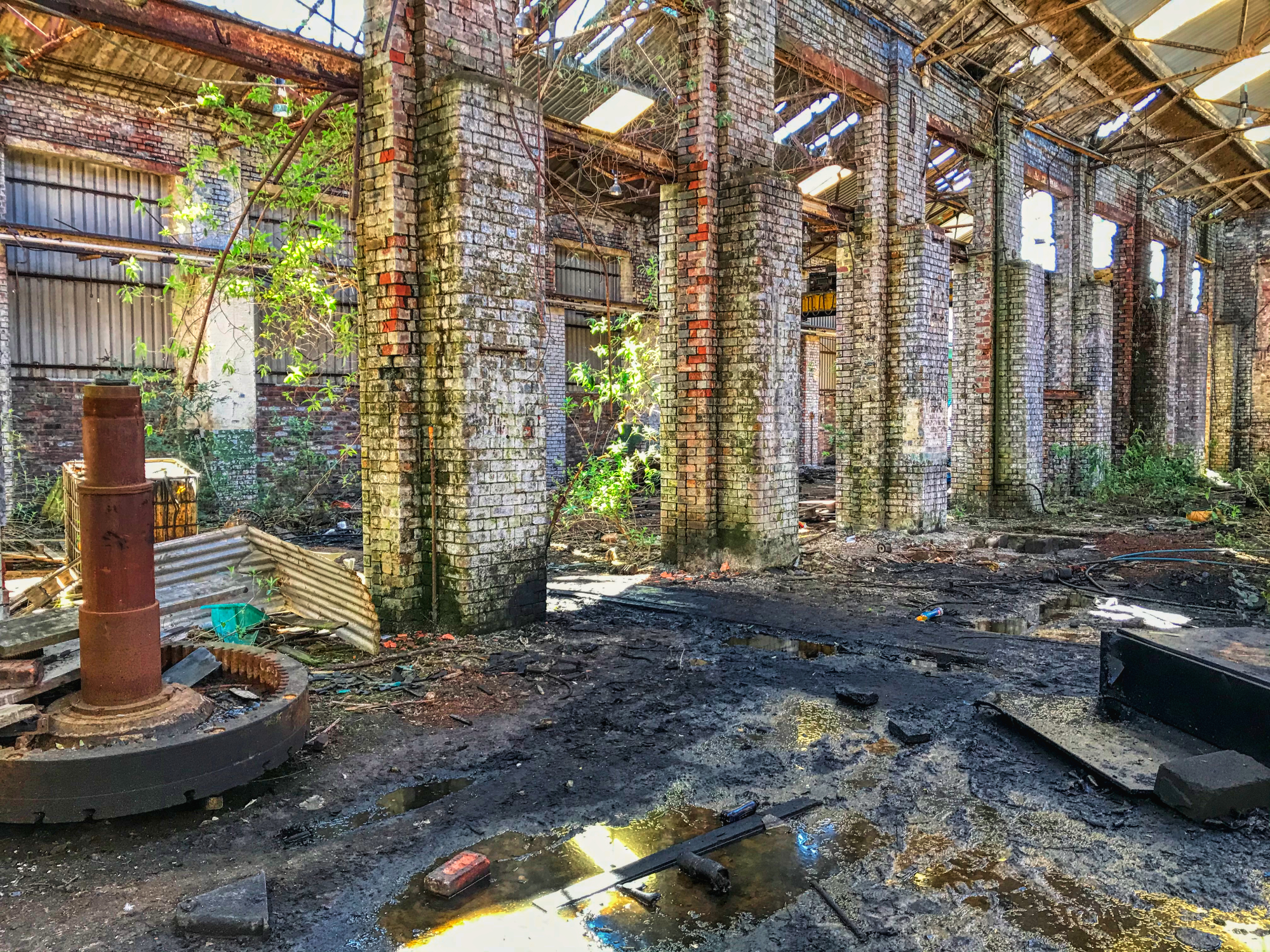 What used to be some industrial factory was now akin to a massive ghost shed. It was a sunny day, but windy, and the incessant clanking noises were disturbing.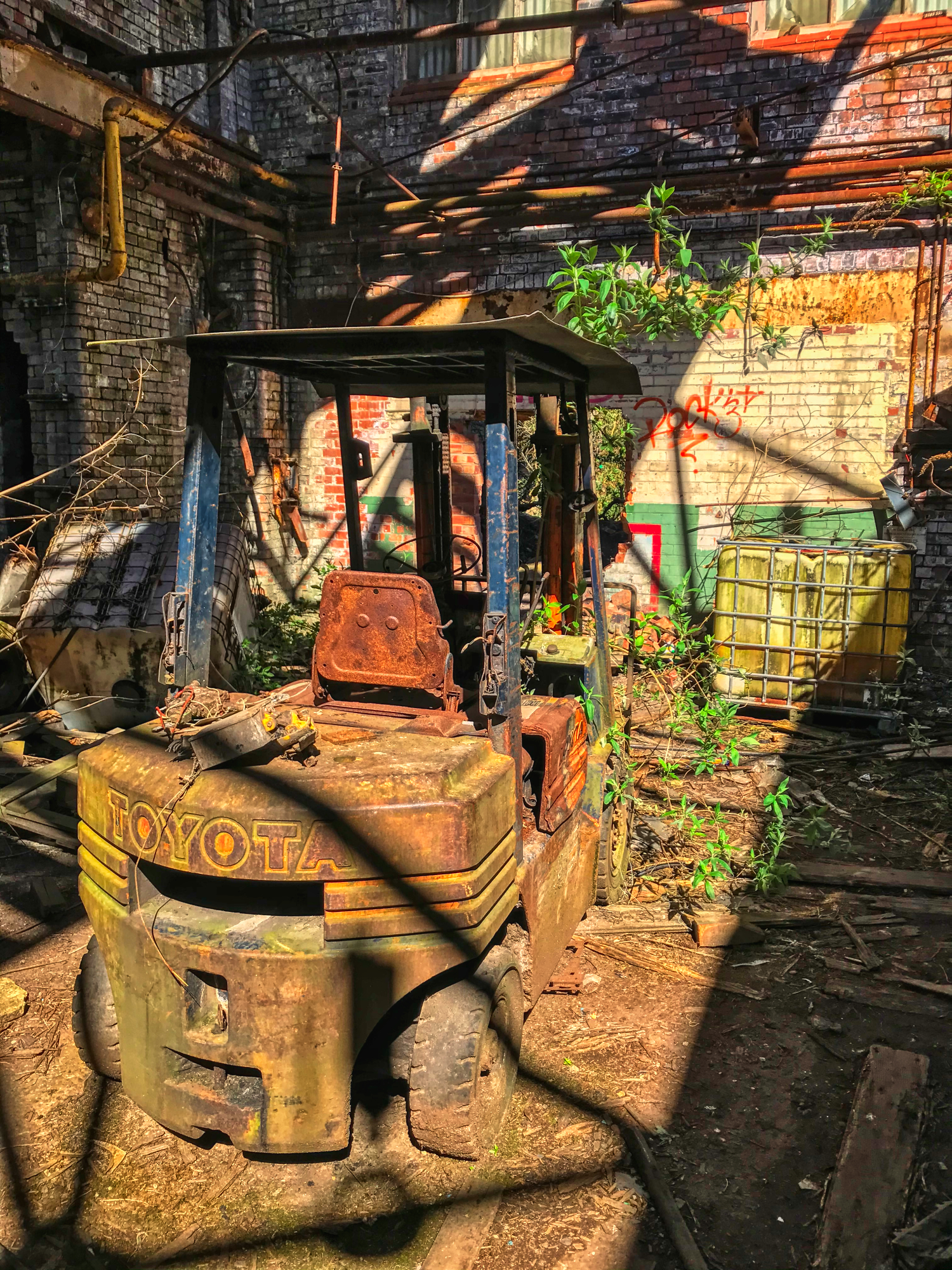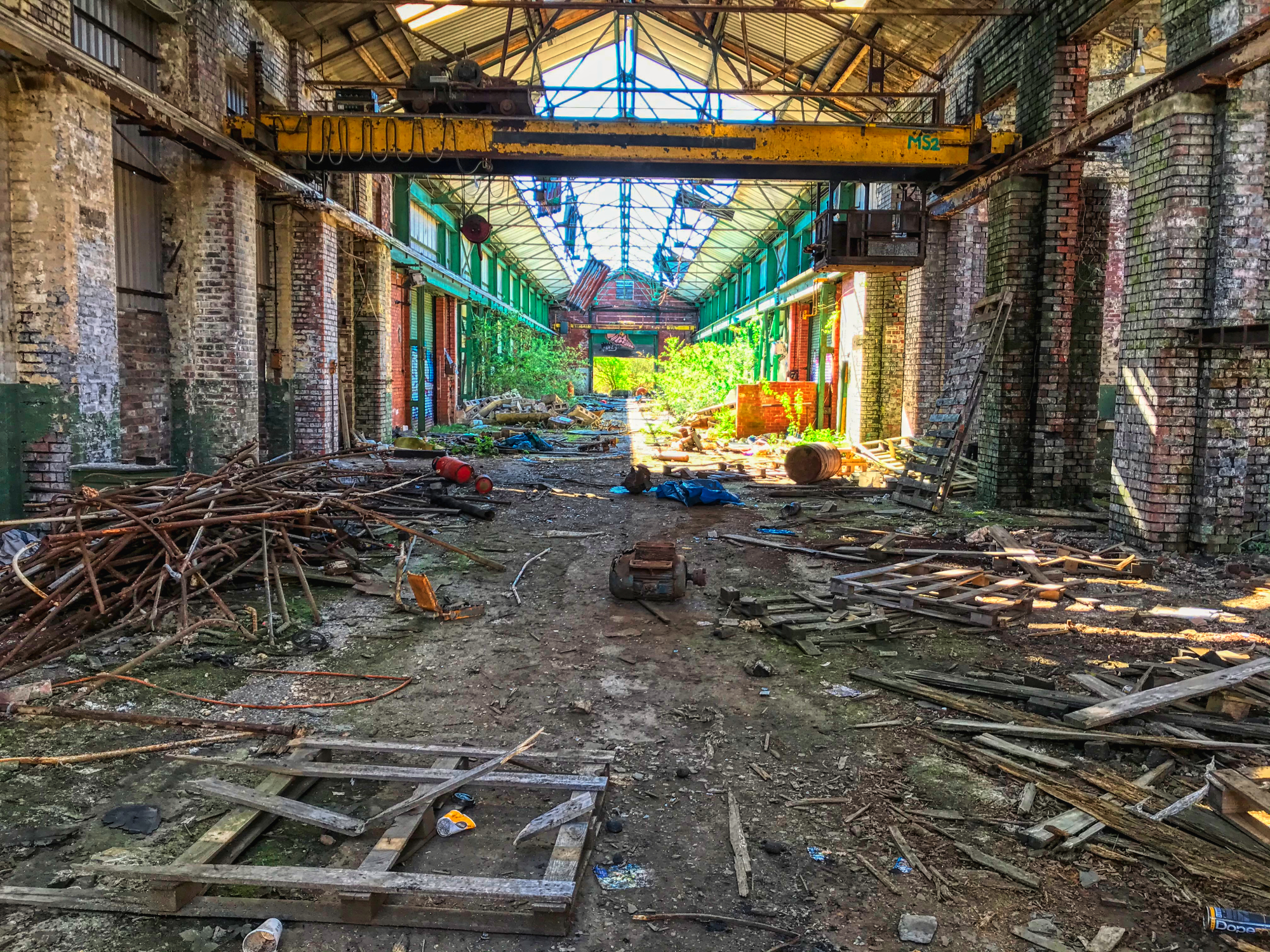 @anidiotexplores who has been here before took off at a rapid pace, and I was left alone for a while with all these groaning and creaking metal sounds all around me.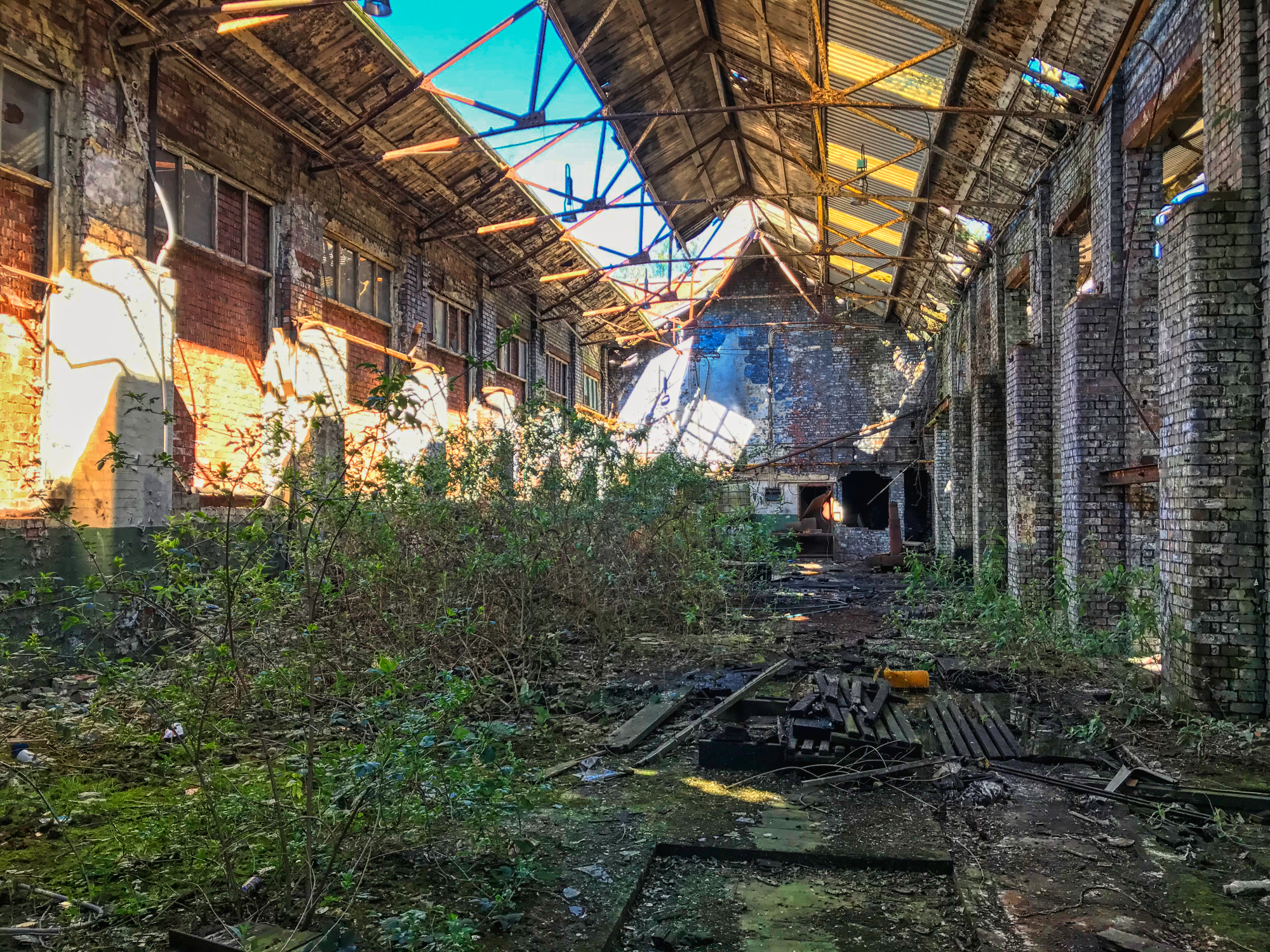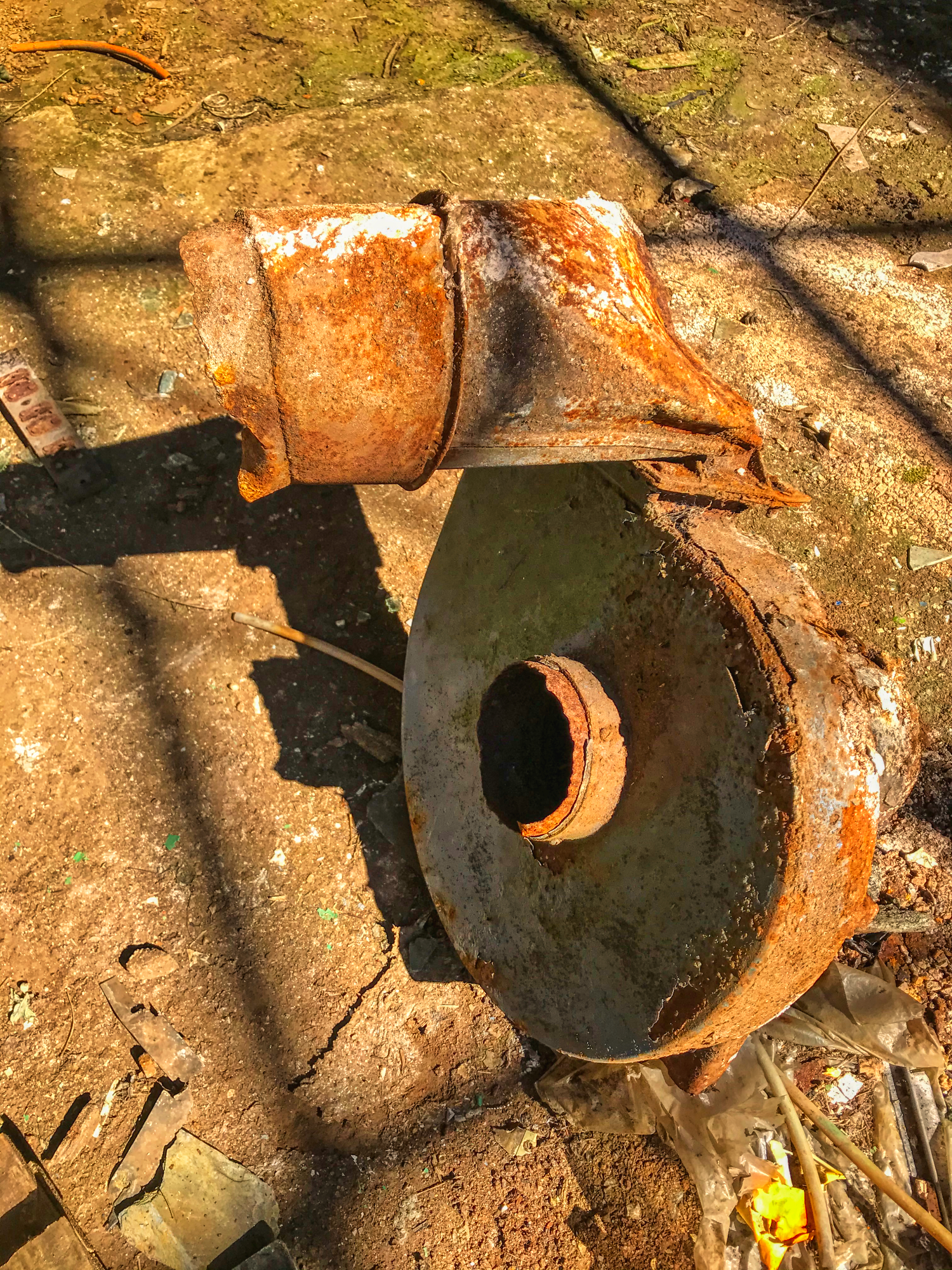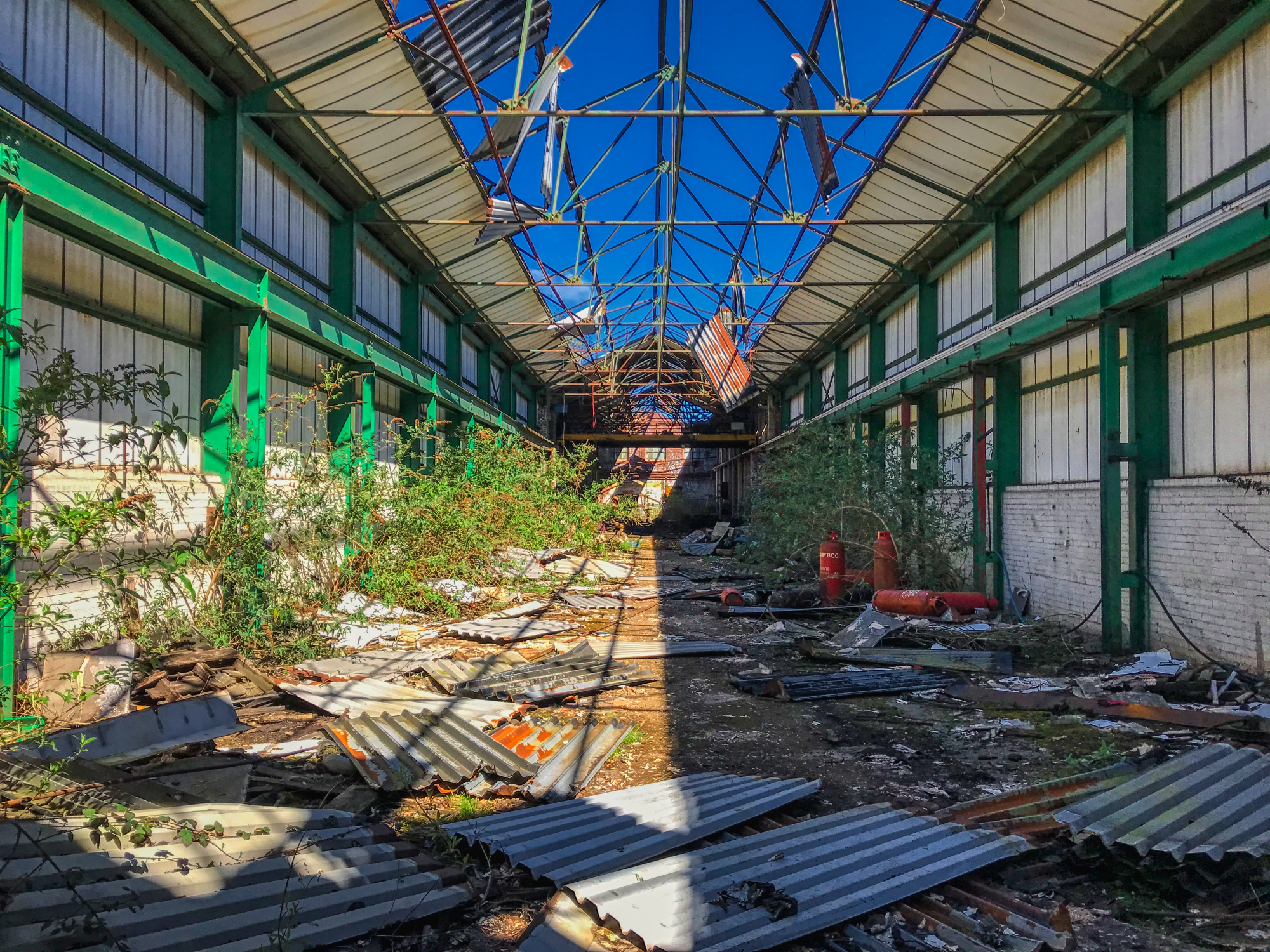 I made my way up this long desolate encampment trying not to walk on the many corrugated iron sheets underfoot, which echoed unnervingly each time I stepped upon one.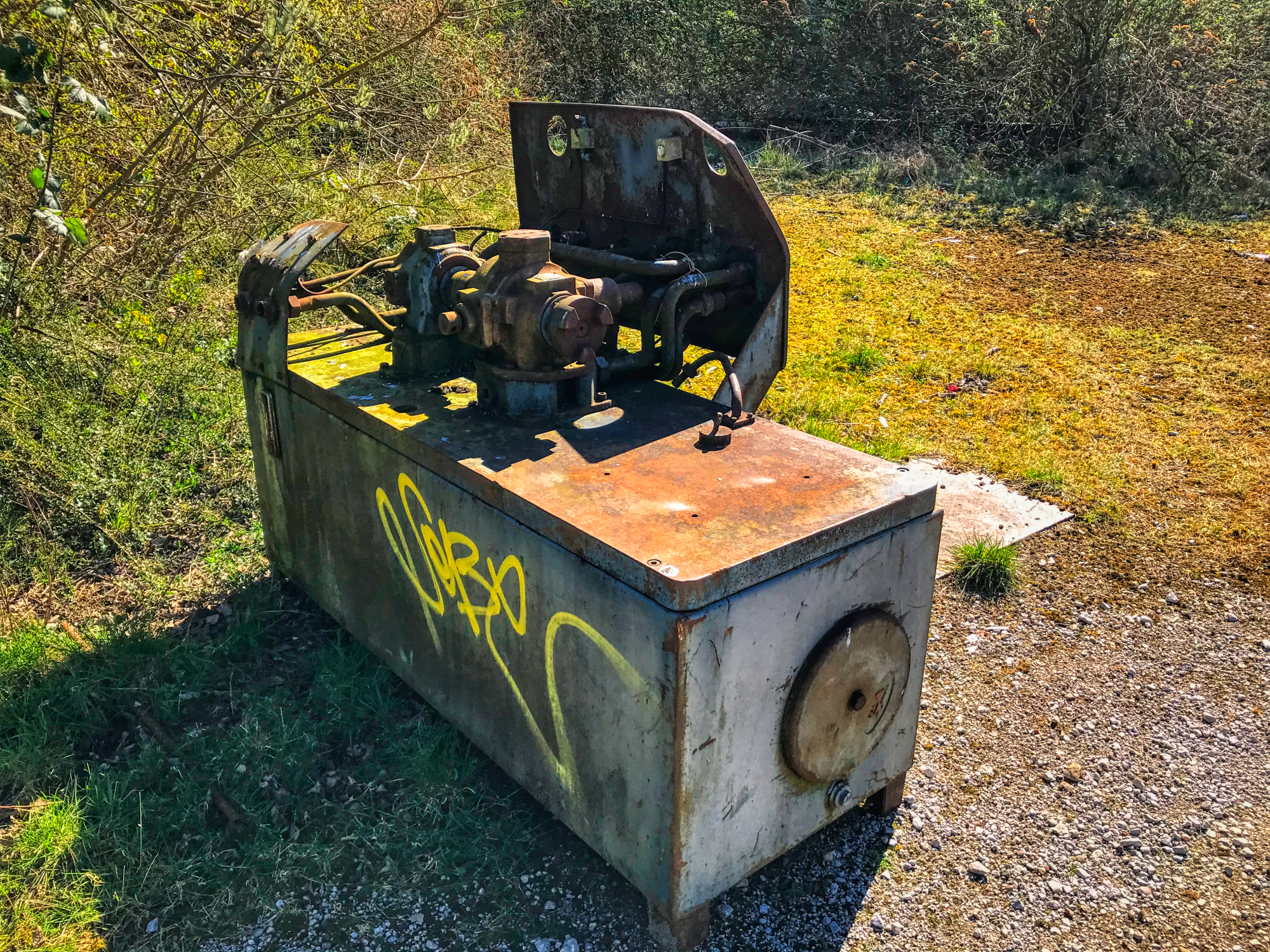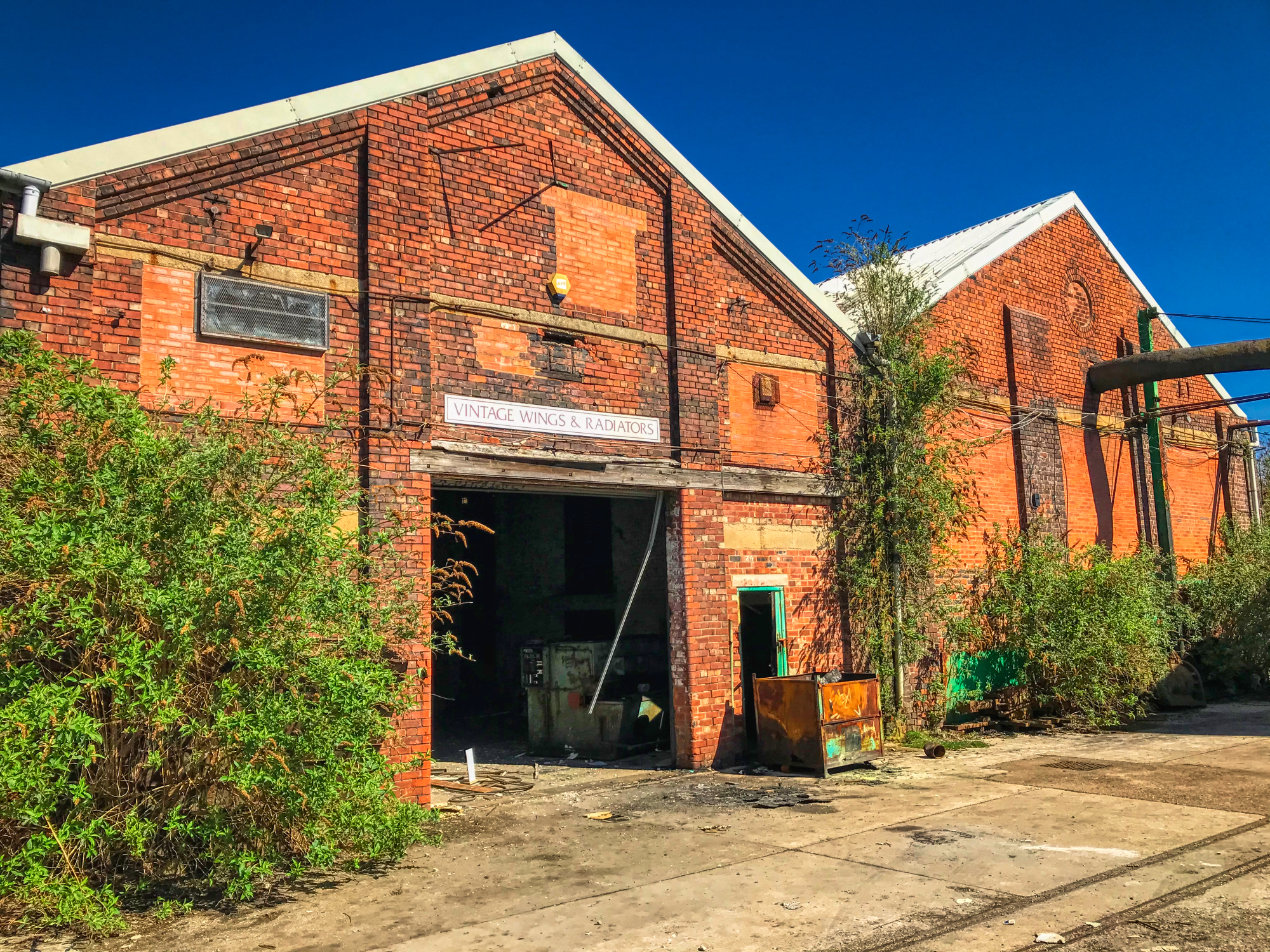 Eva Brothers is made up of three distinct sections, the second one being, 'Vintage Wings & Radiators'.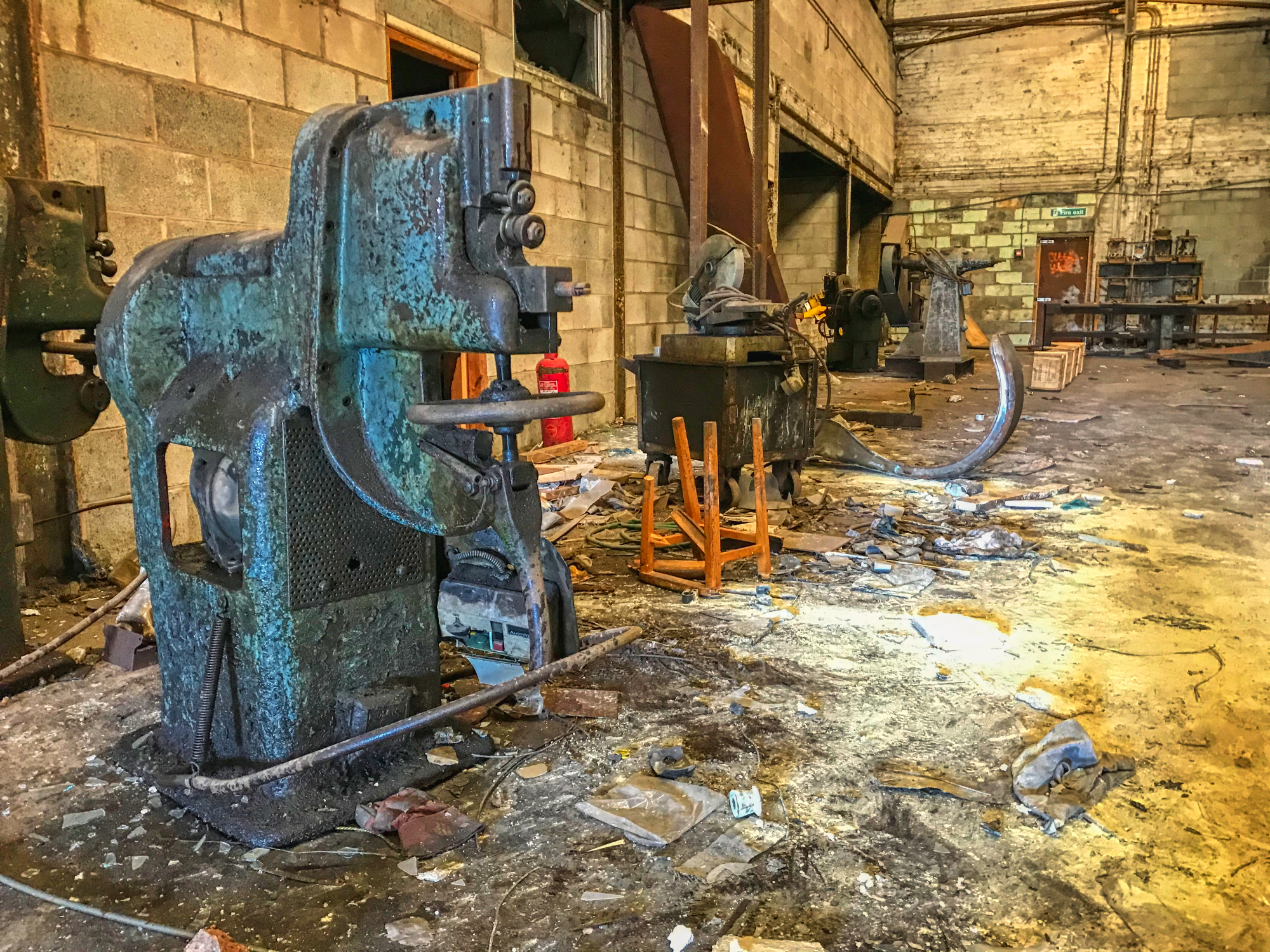 Still, I could not see my partner; inside this old factory it looked a little more interesting.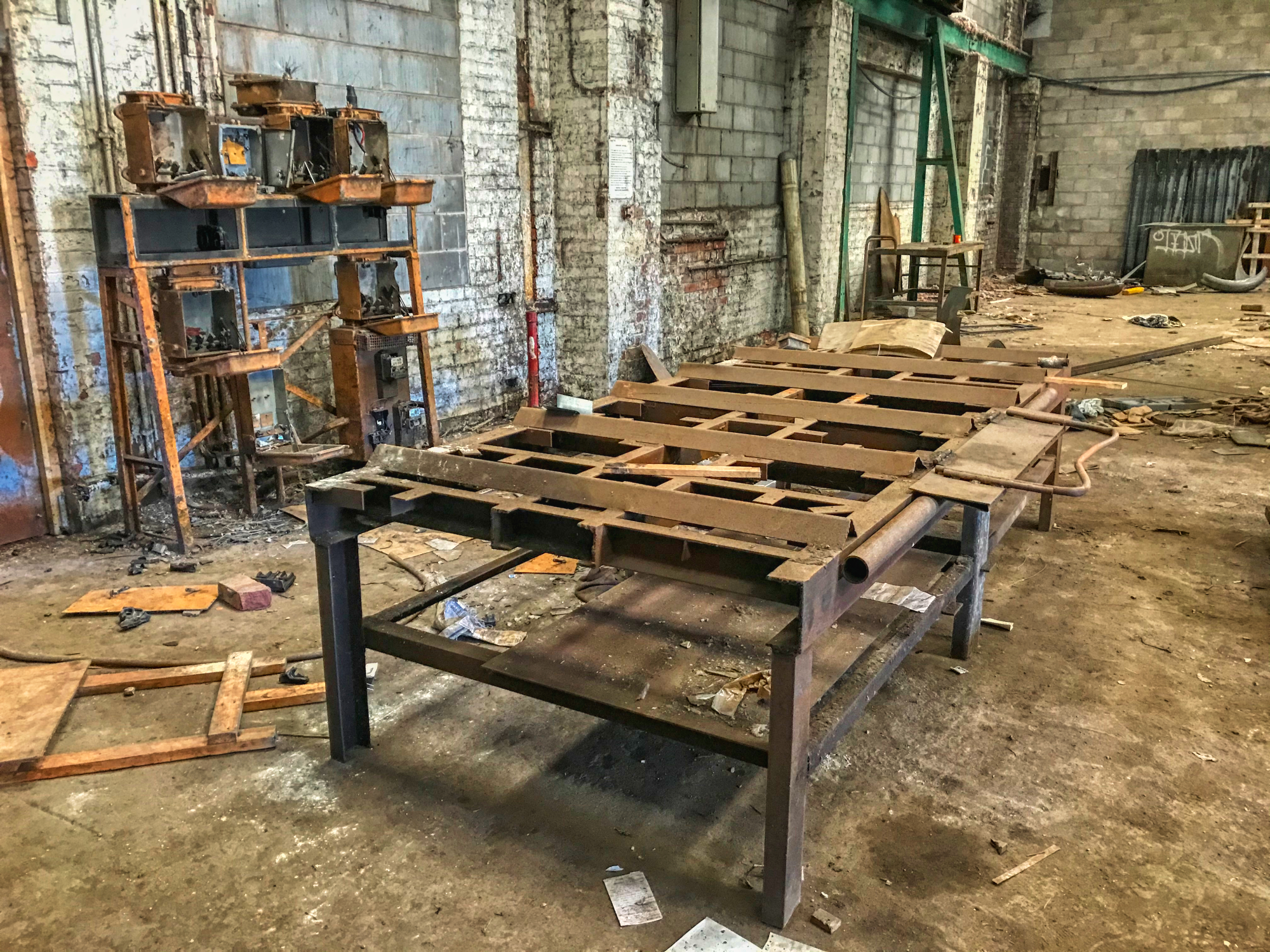 They had left quite a lot of heavy machinery behind, though I could not tell you what it does.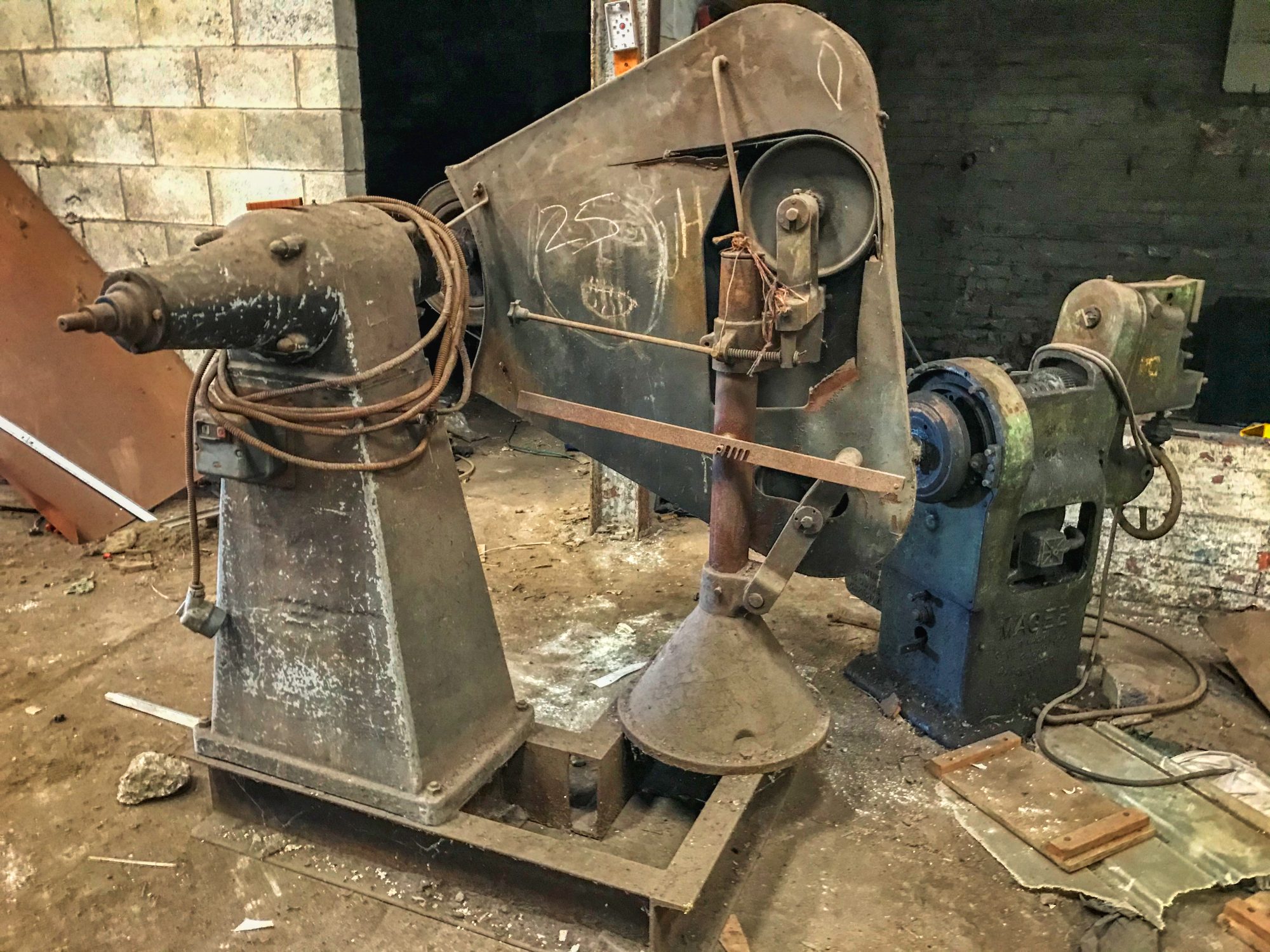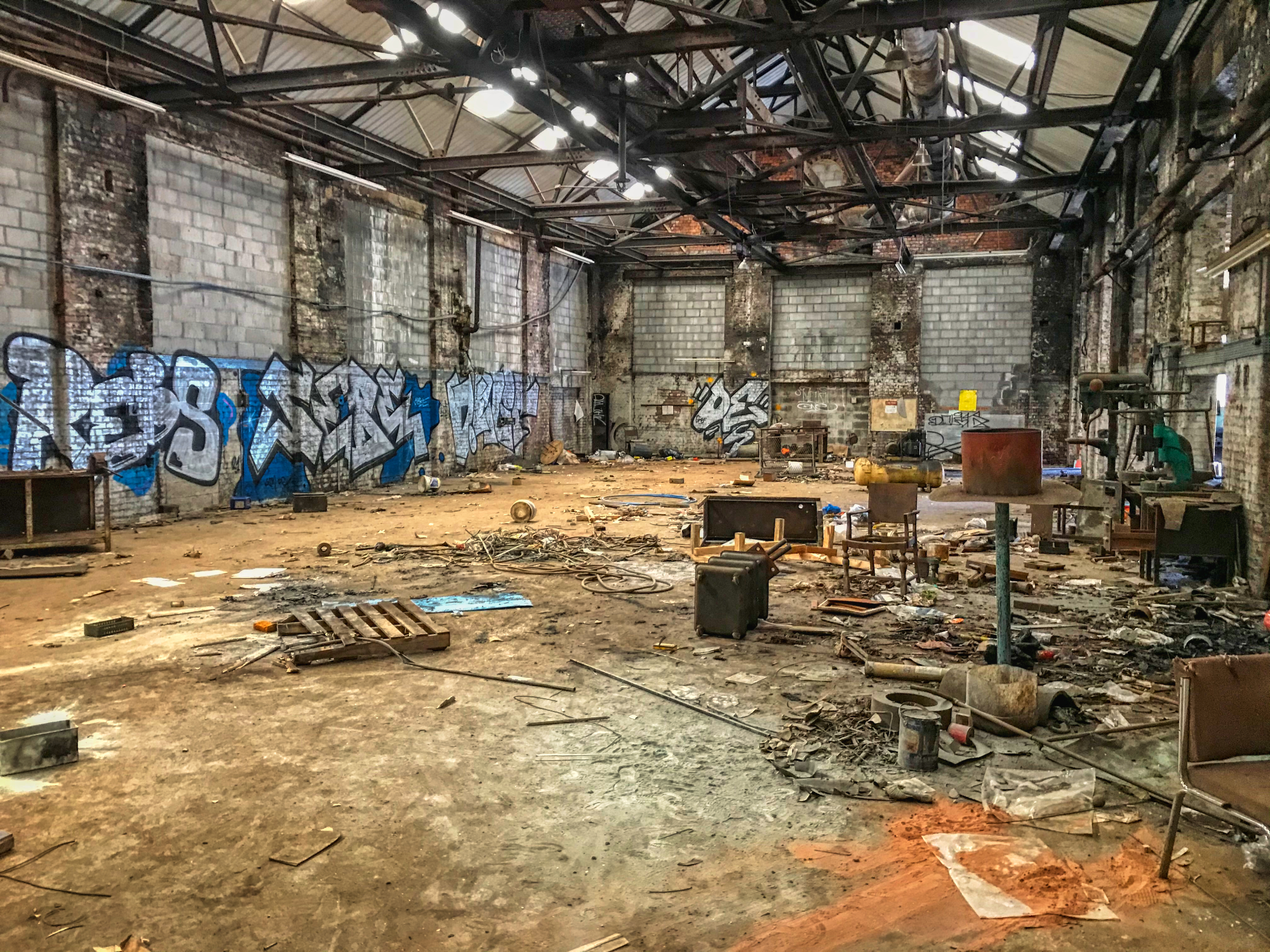 Drills, Vices, and plenty of not-good graffiti lay within.
I would not like to get skewered by this thing.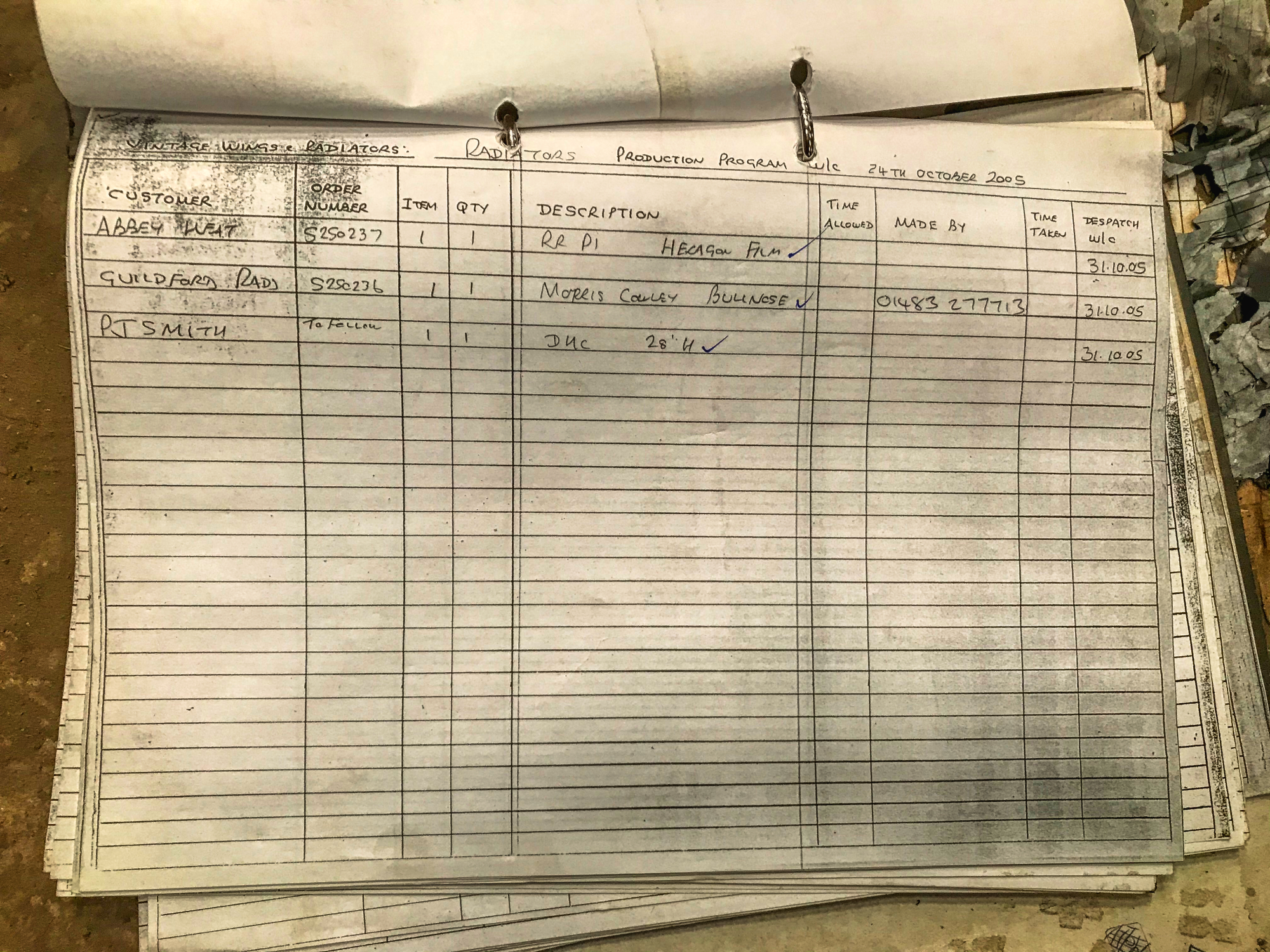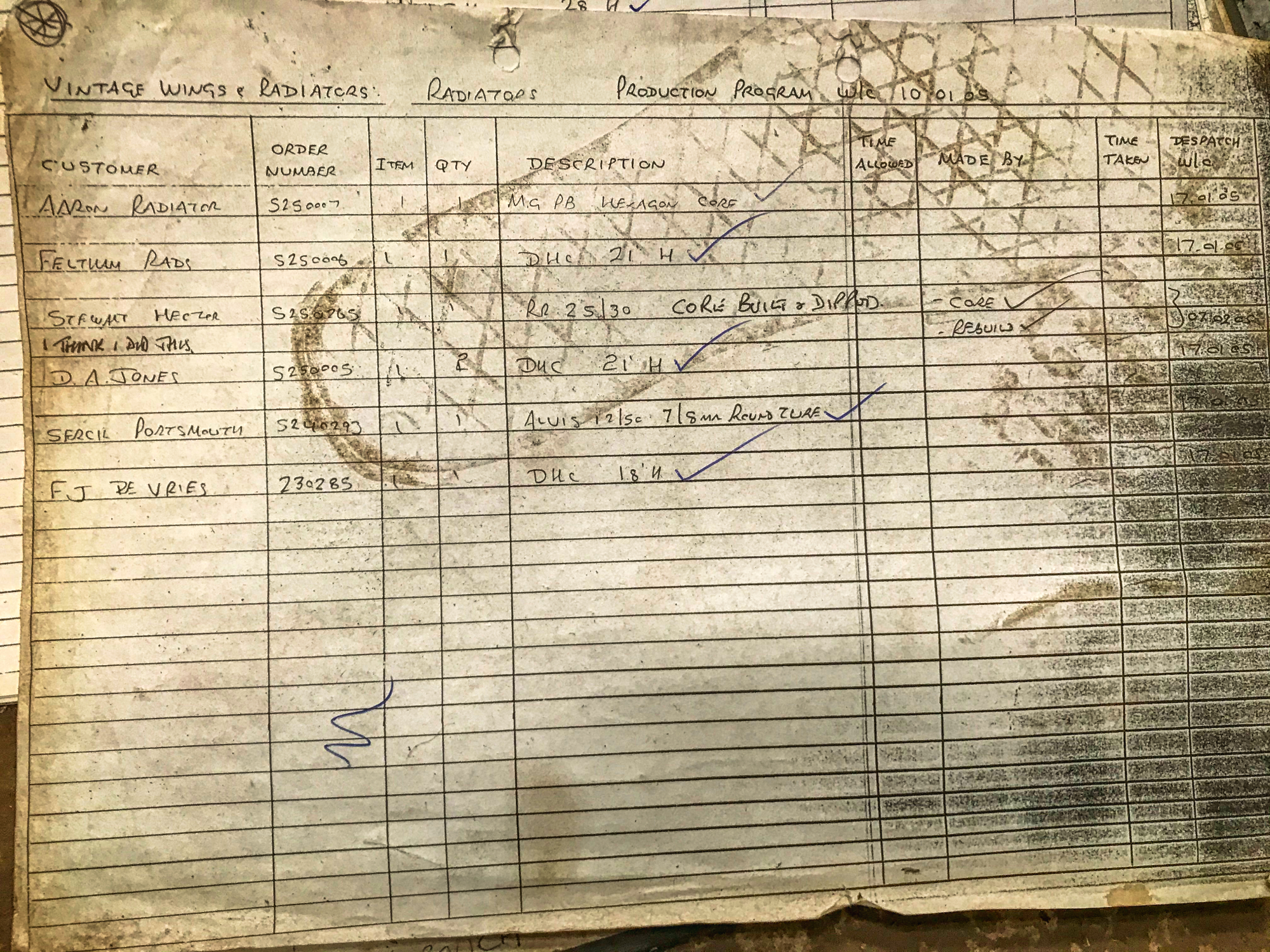 Were these some of the last reports ever made? They are dated 2005, the year it all went bust.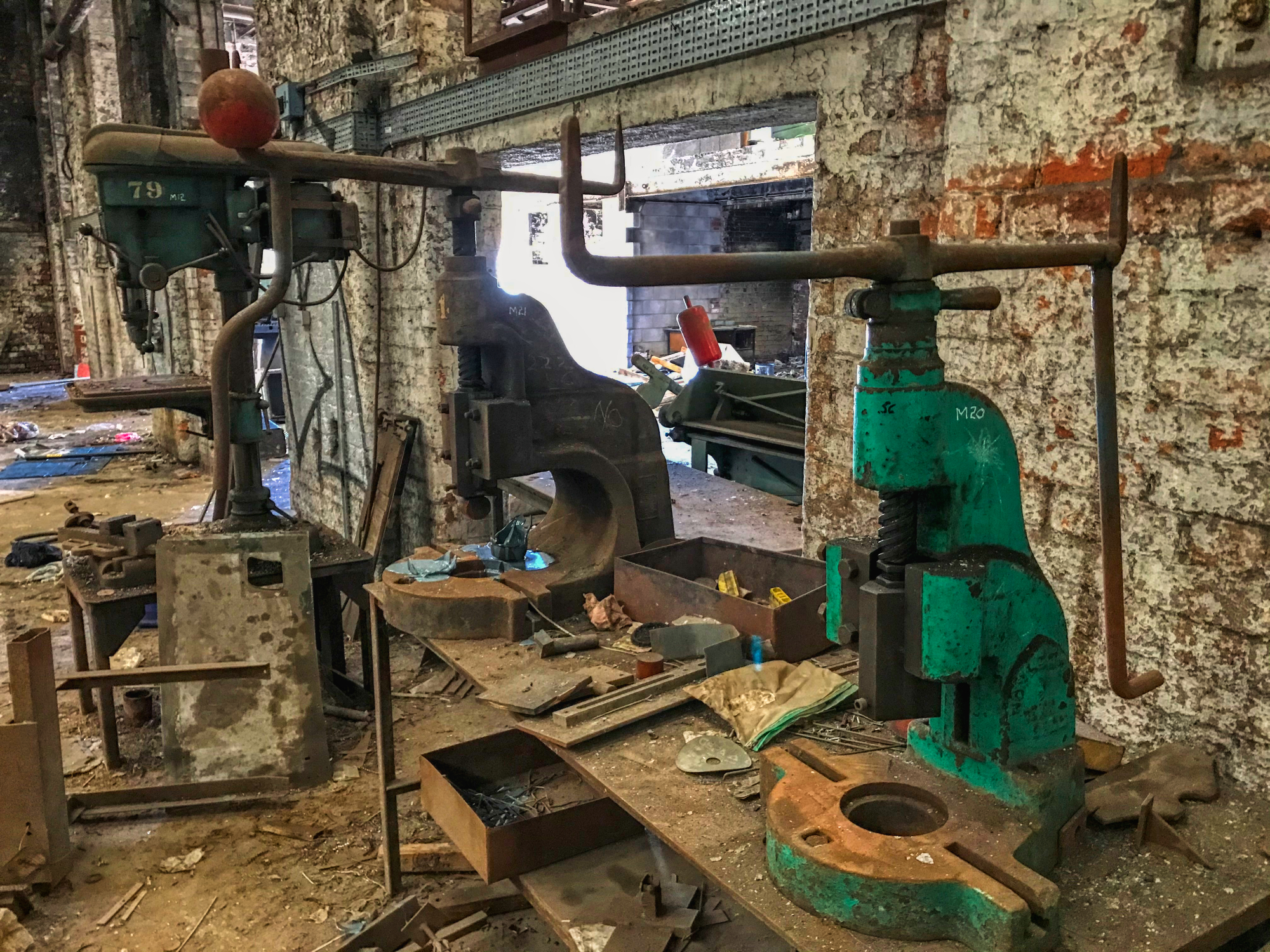 Some of the machinery looked well past its sell-by date, and others maybe still usable.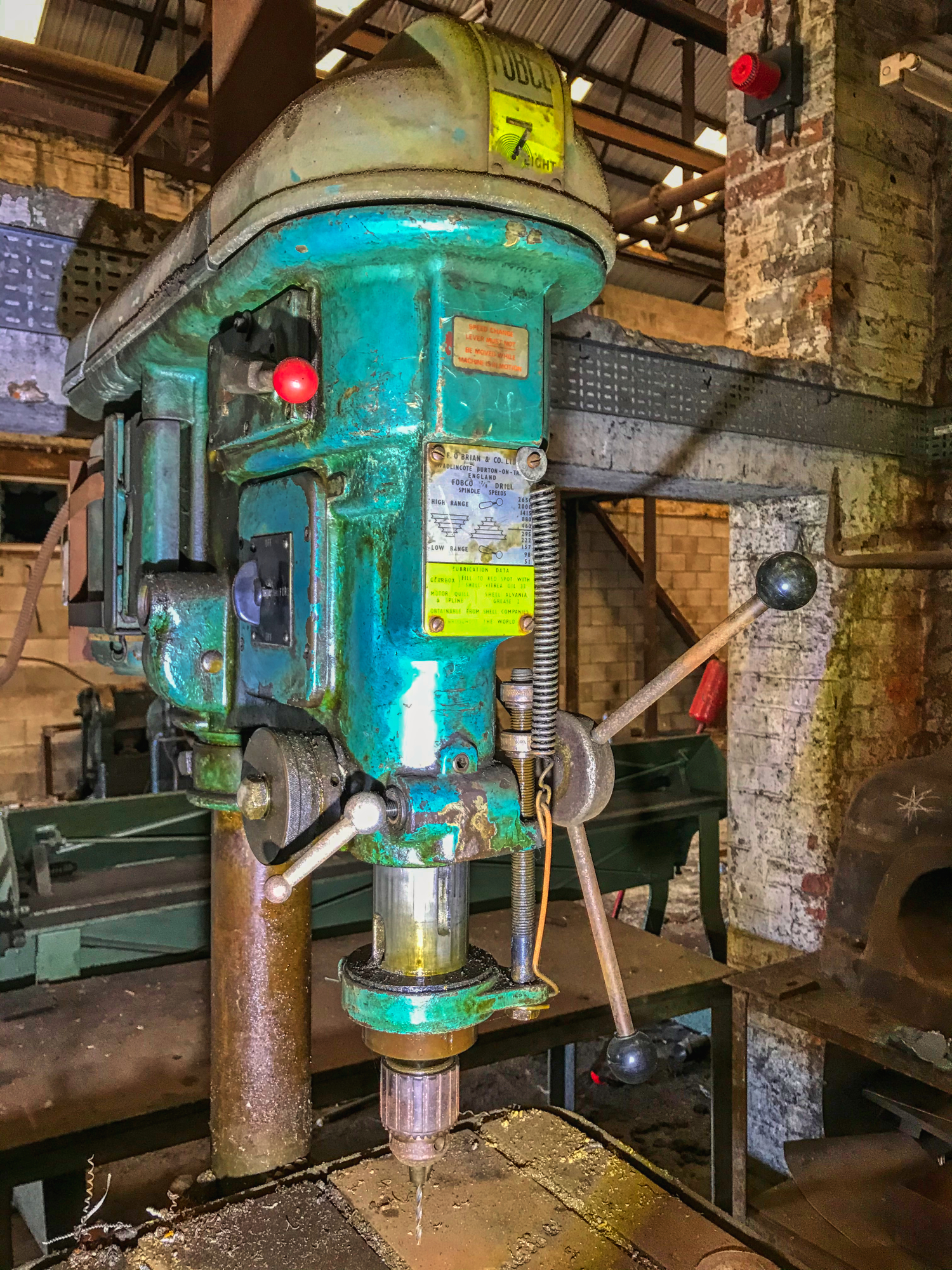 This huge drill was impressive. You could make a nice hole in someone's head with that.
I met up with @anidiotexplores just after leaving 'Vintage Wings & Radiators', who ushered me to the final area which has been sealed for a while.
Not so right now but it required me to crawl through a hole to get inside. Someone must have brought some TNT to create that.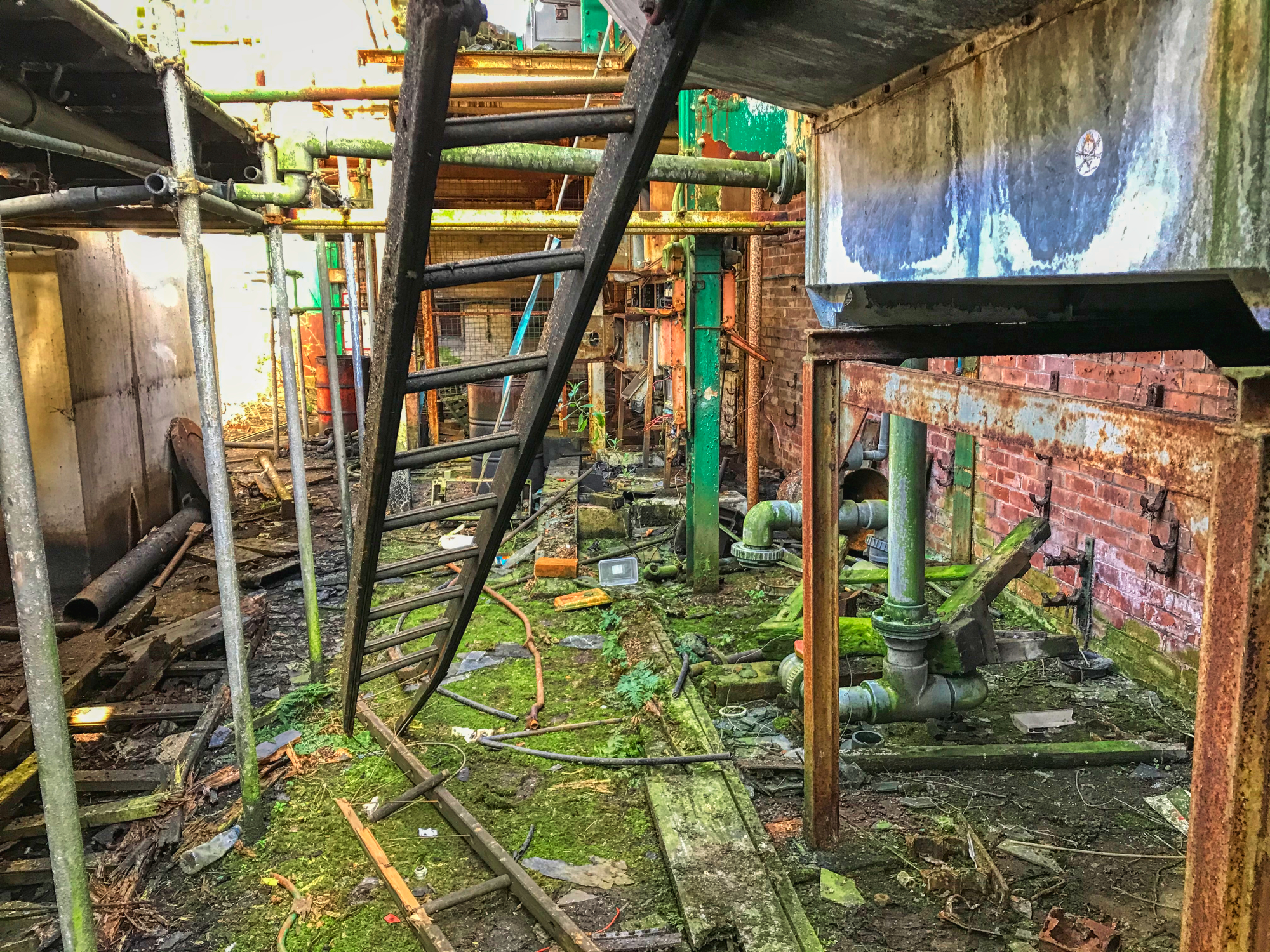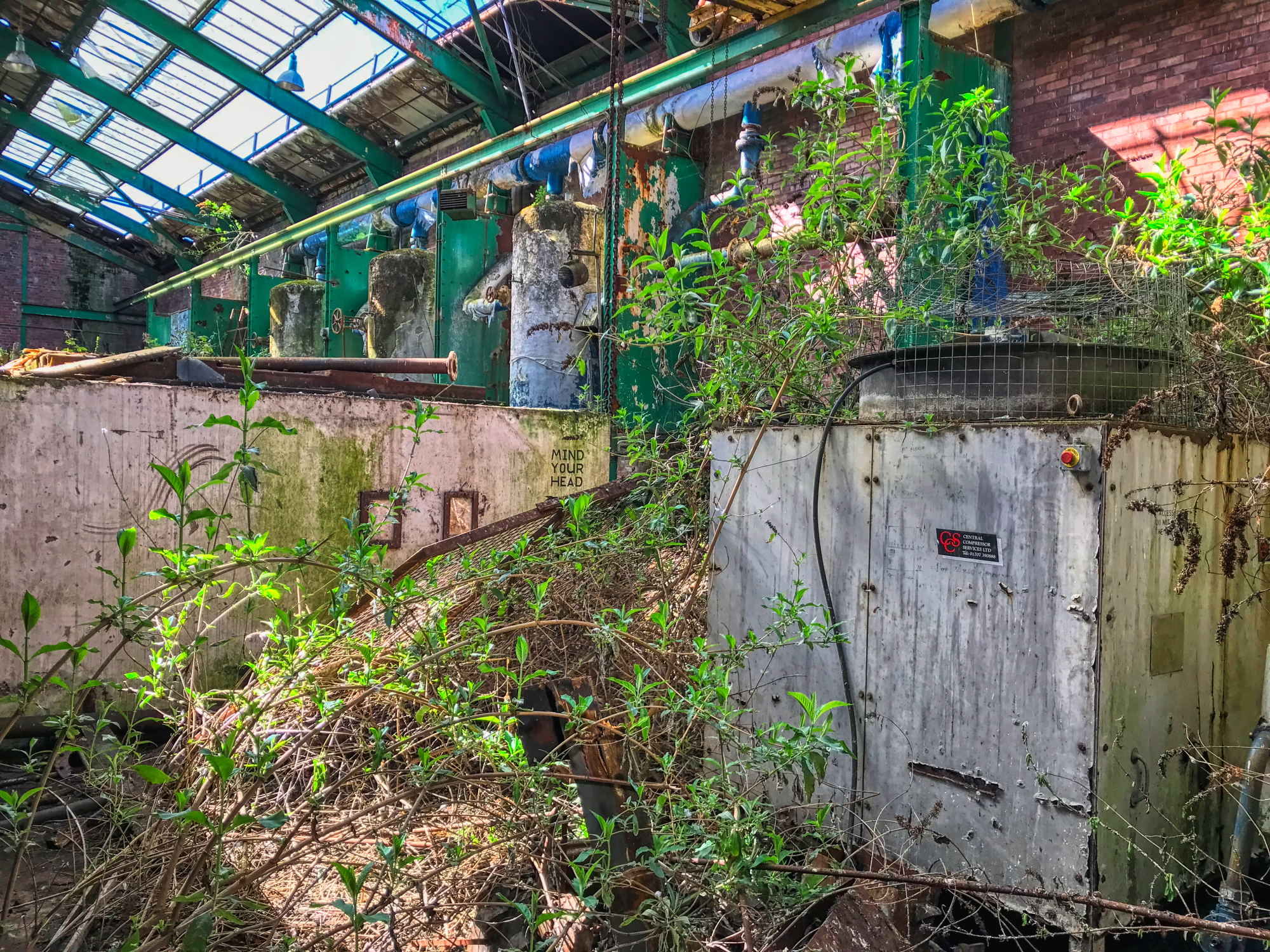 This very large room was made up of part chemical, industry, and lots of foliage.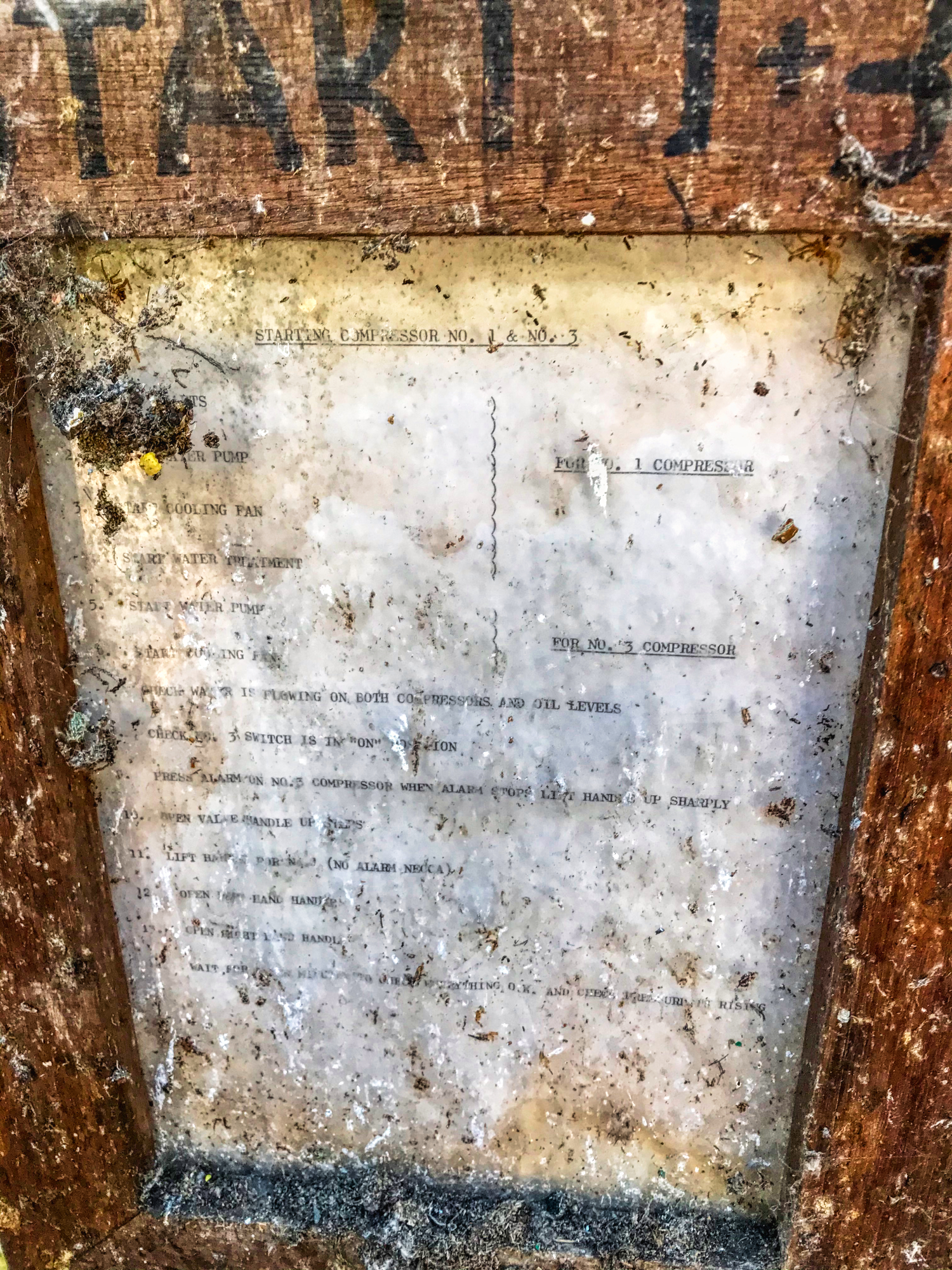 The sign has information about Compressors but is not easy to read.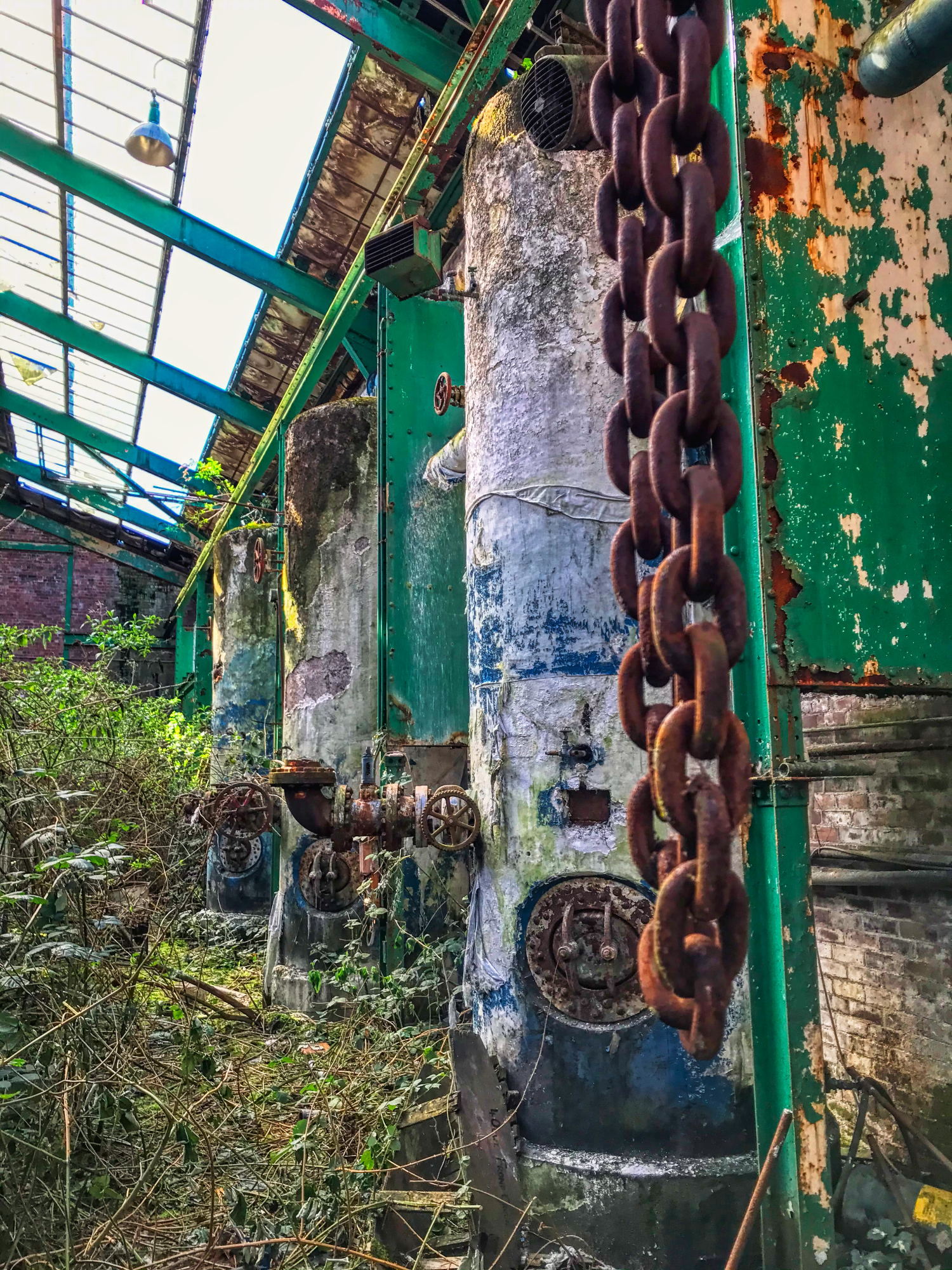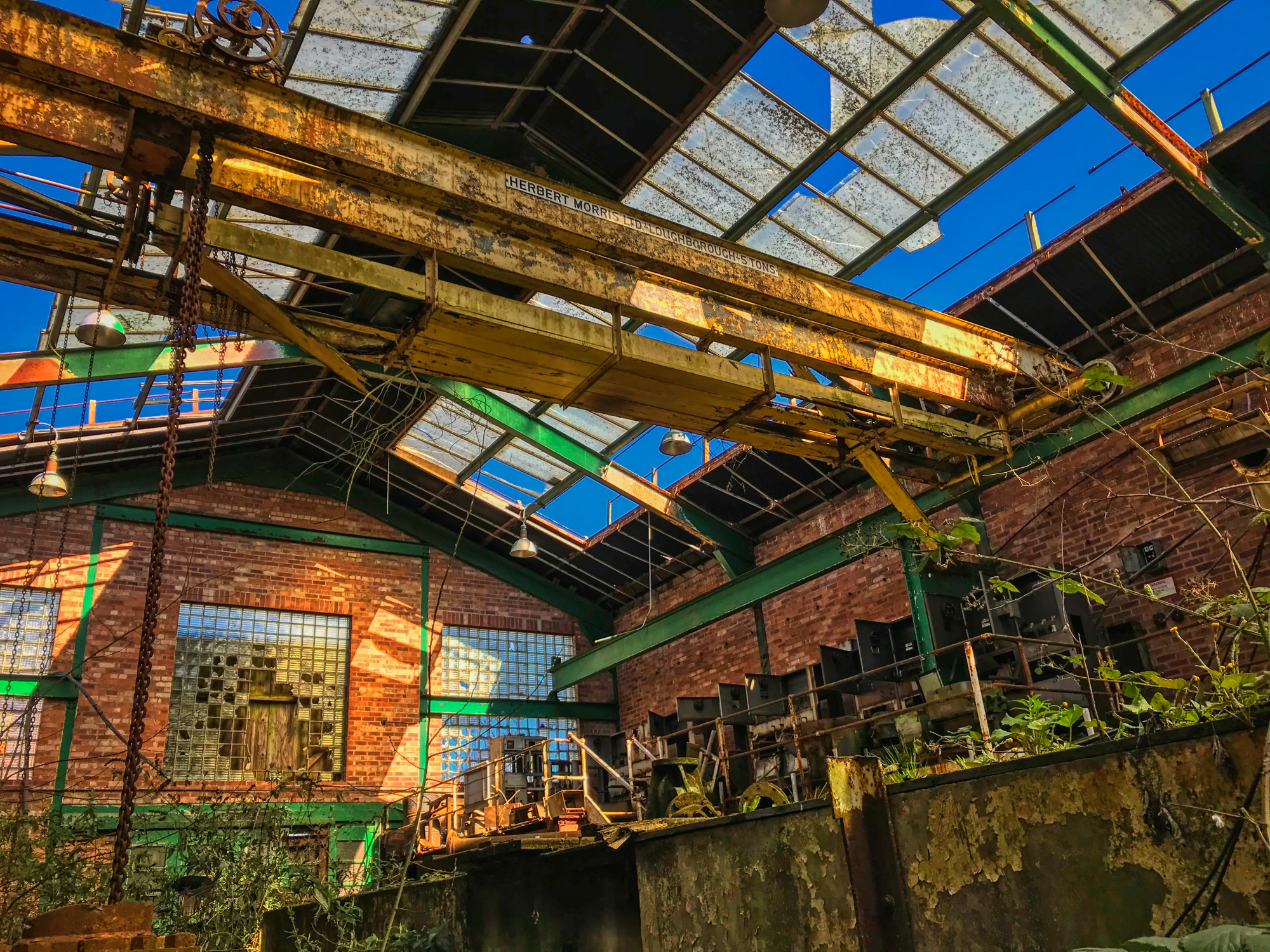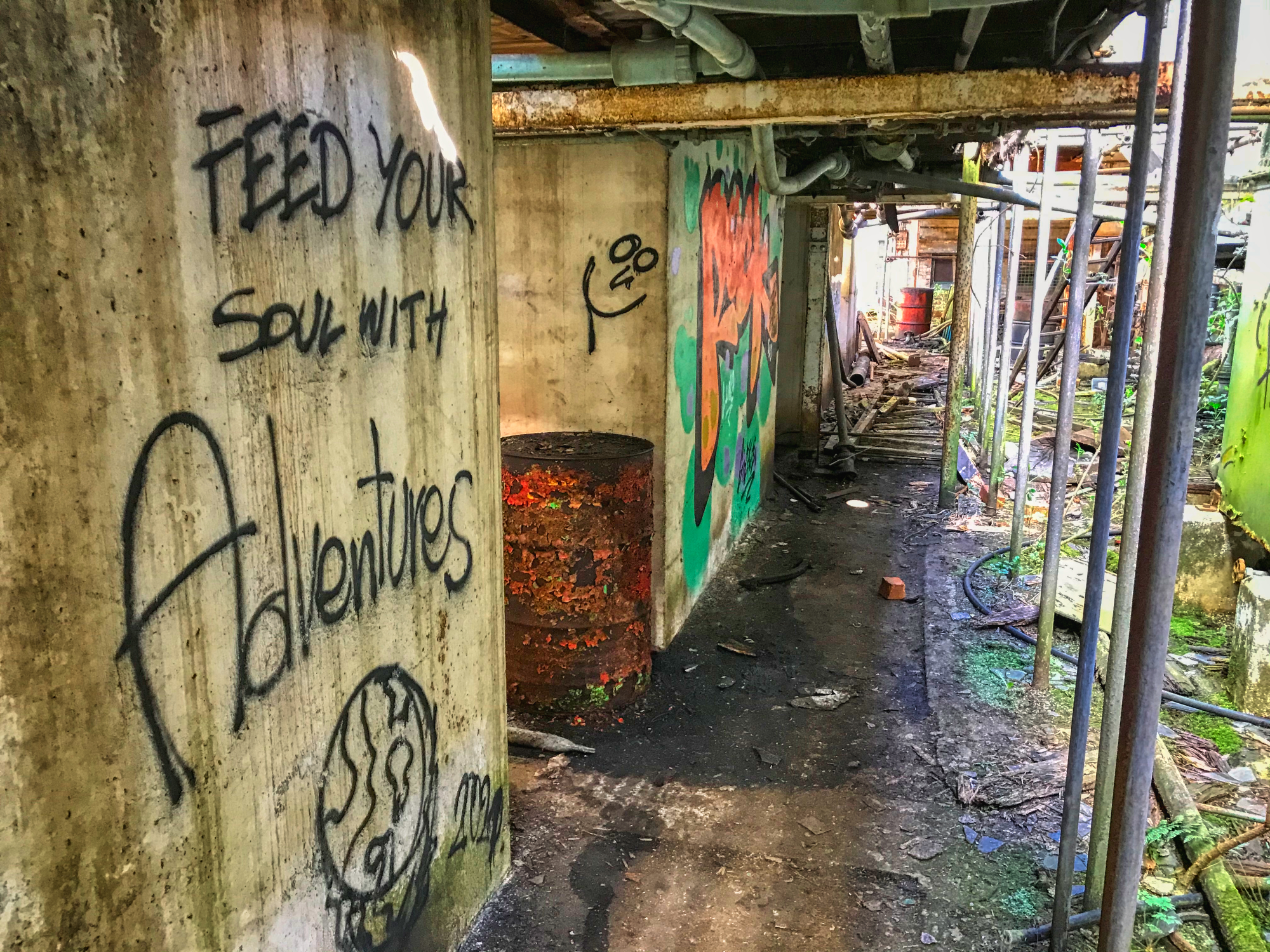 'Feed your Soul with Adventures', I could not agree more.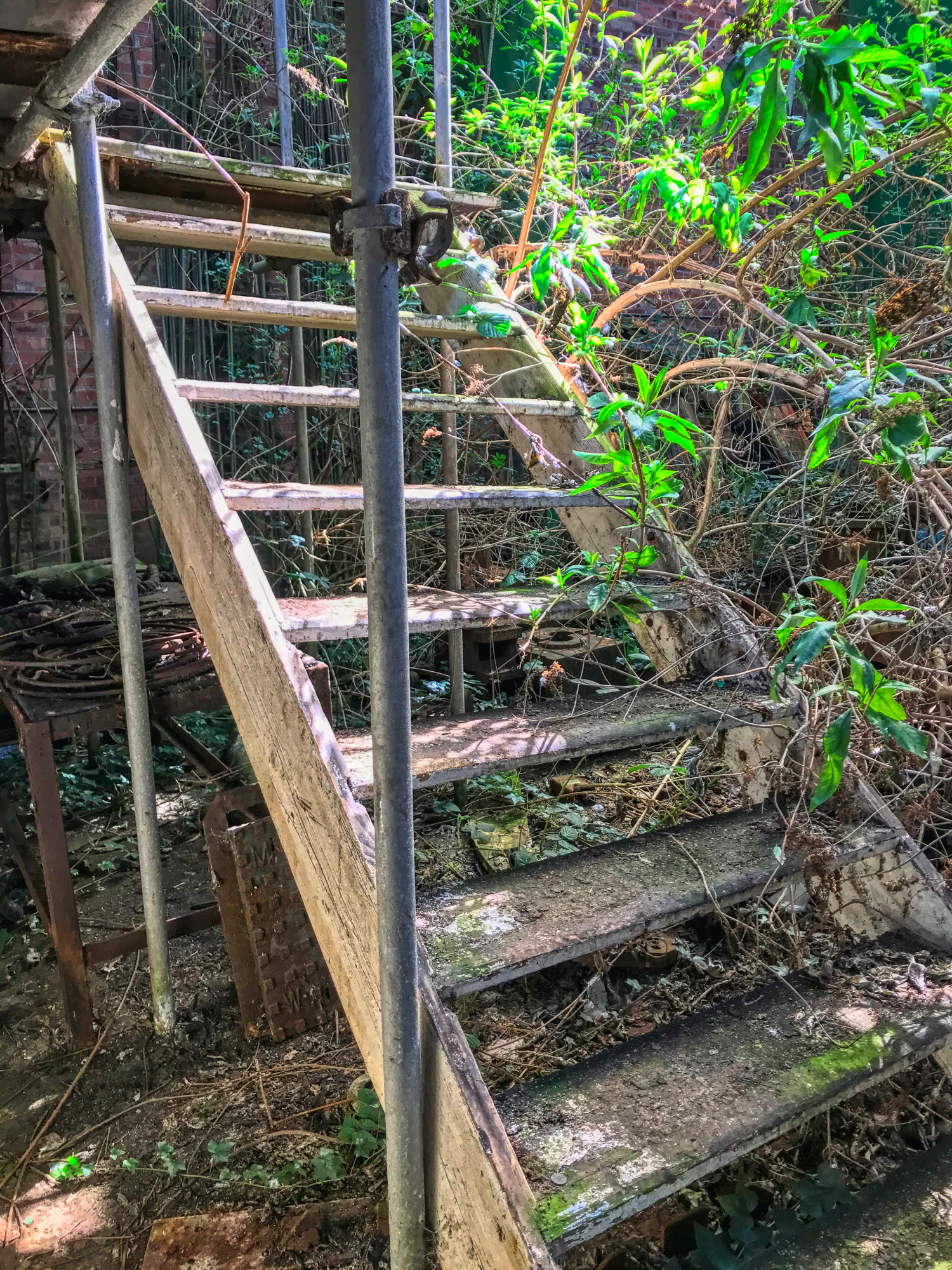 I did go up these steps but dared not go much farther.
What used to be in those large canister things? Could it be toxic gas? I could turn the handle and find out.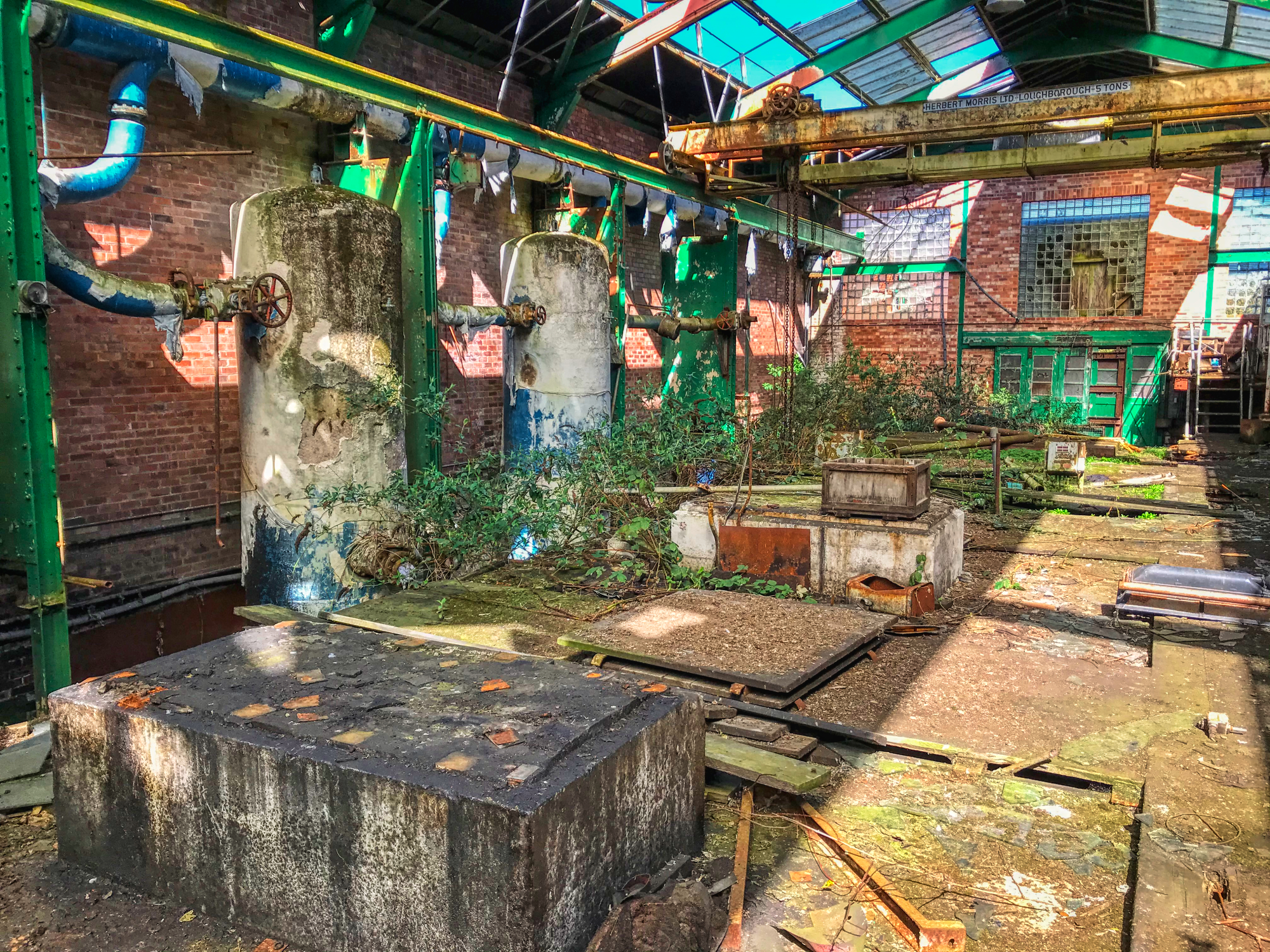 Whatever is inside, can stay there. Poisonous fumes from 16 years ago do not quite hit my mojo.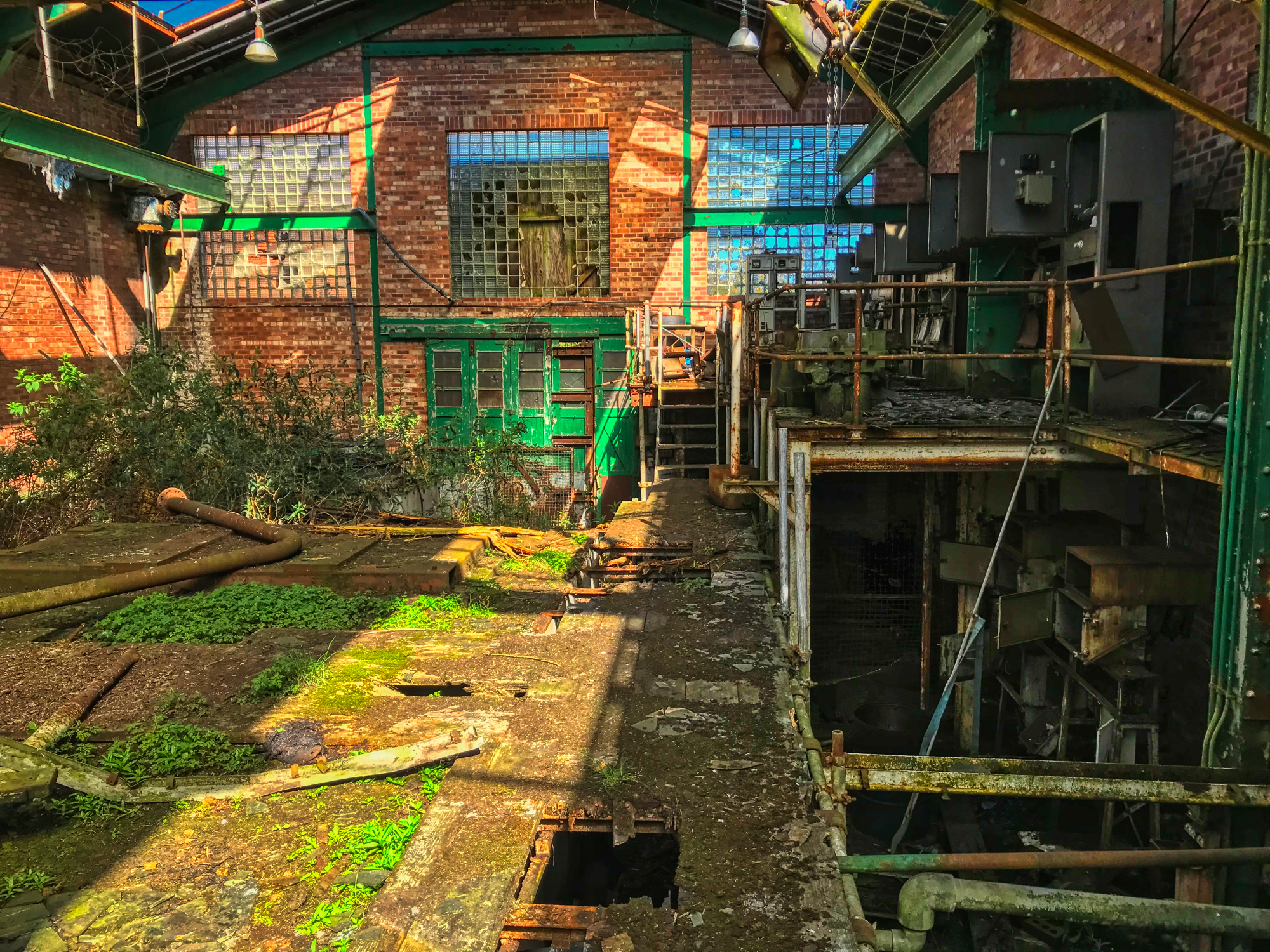 There's something in the top right corner. Attempting to get there with that extra dodgy holey floor and without fuck all to hang on to was always going to be risky.
Still, I was sorely tempted and edged part of the way over until the railings suddenly ran out.
Thinking about the 8-foot drop made me change my mind. Sulking and depressed I backtracked and exited the 'gas building'.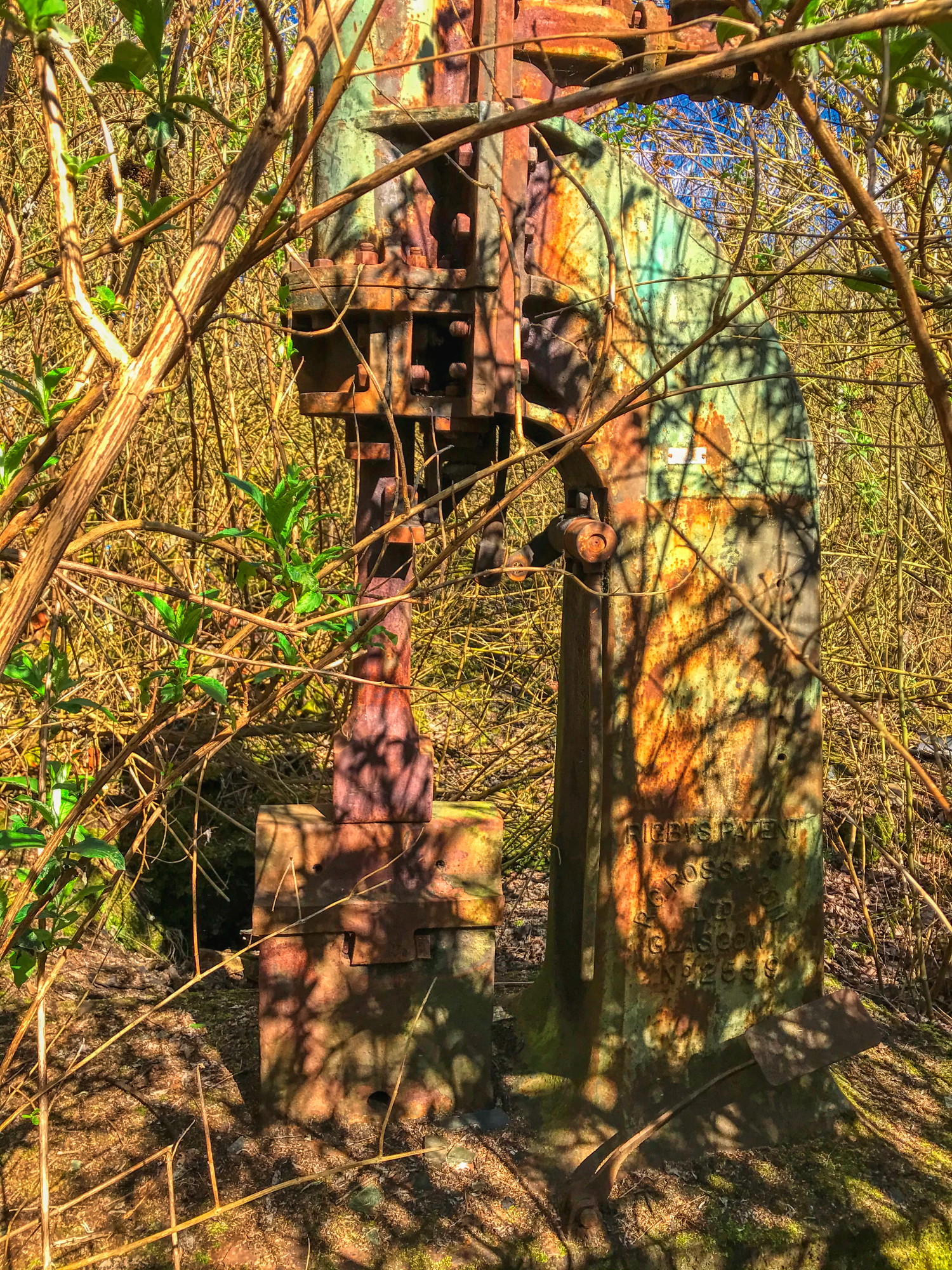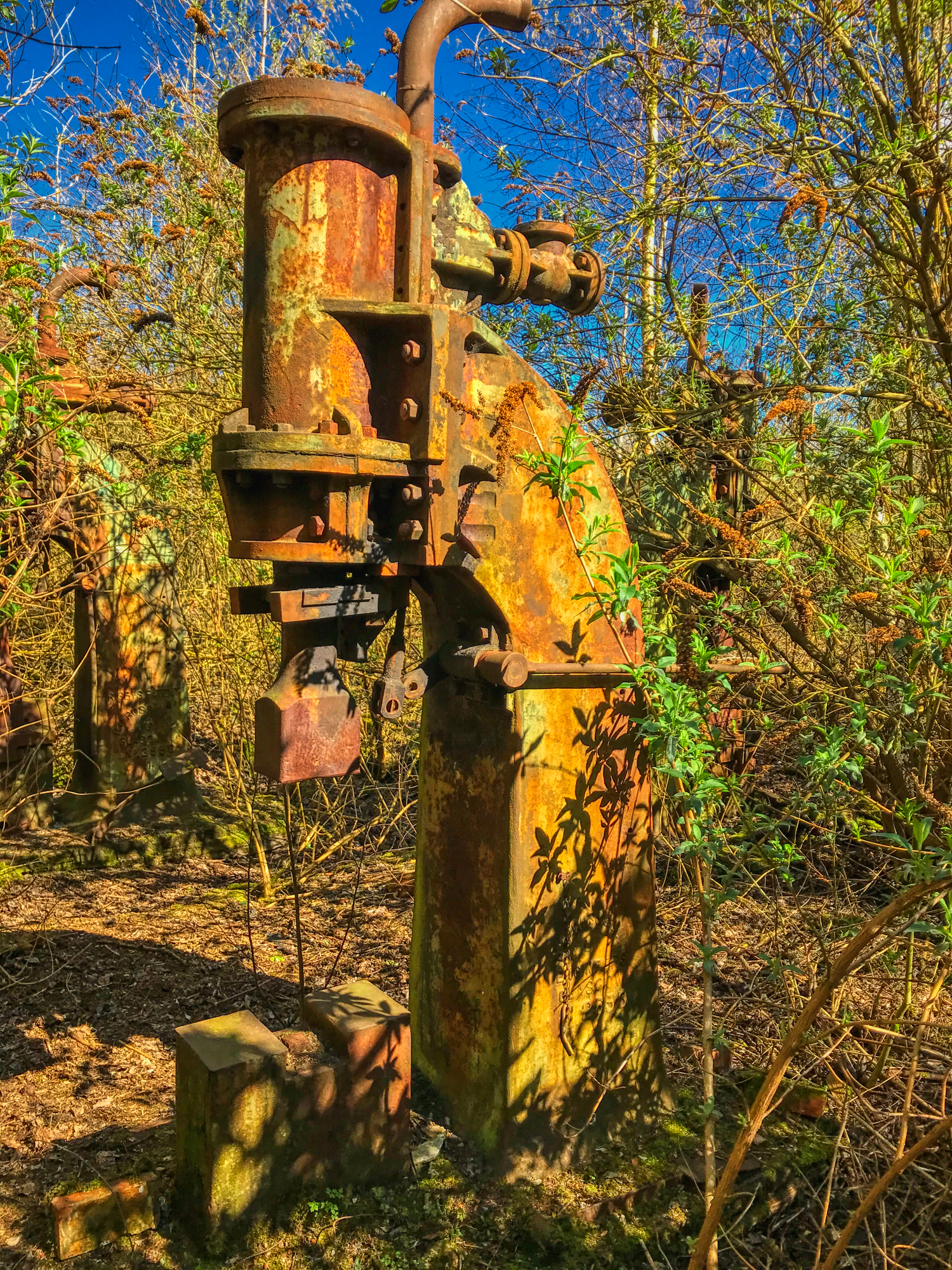 @anidiotexplores pointed out some heavy machinery that is often missed by explorers. Being outside and in the middle of masses of foliage makes them very missable.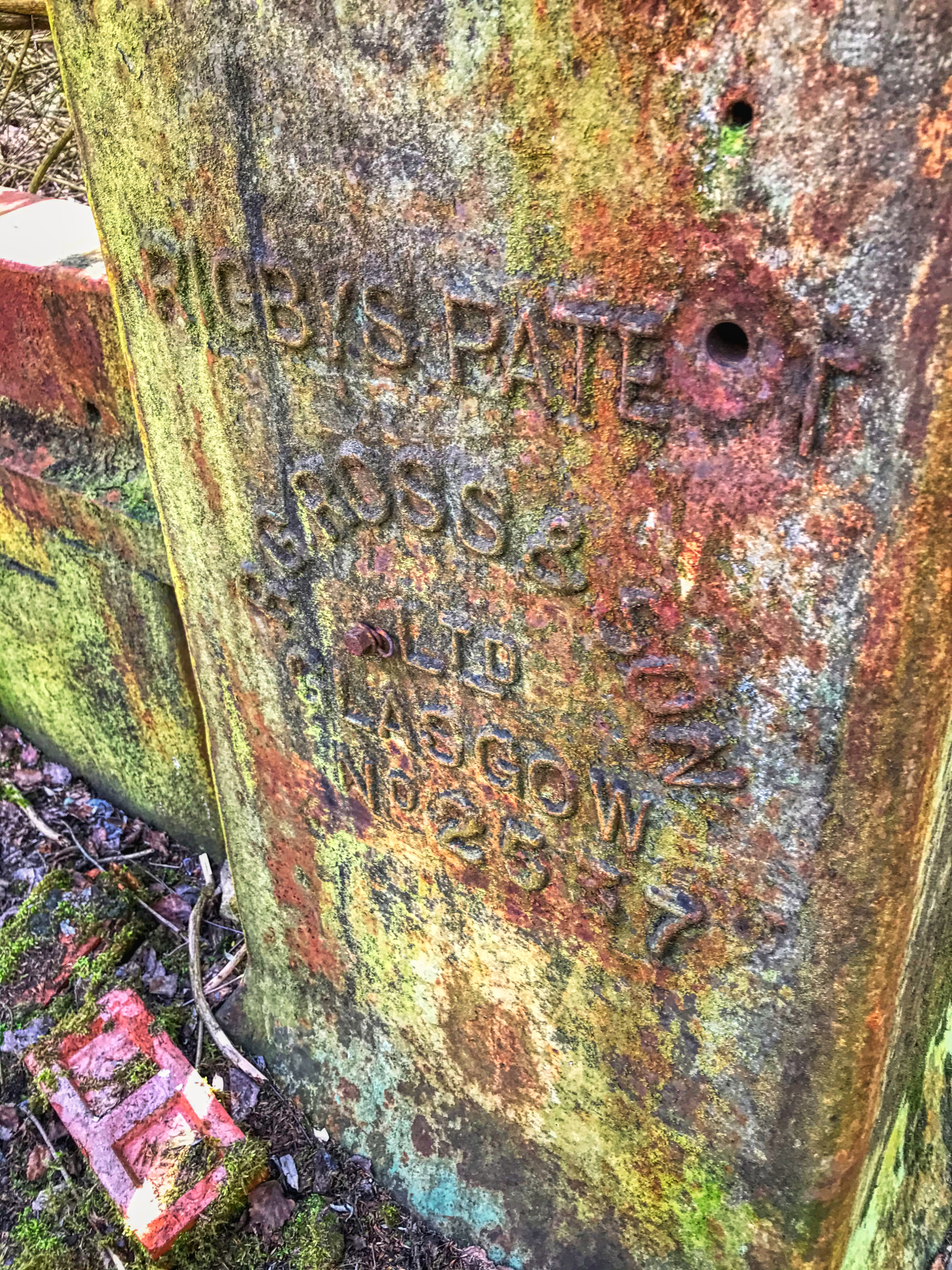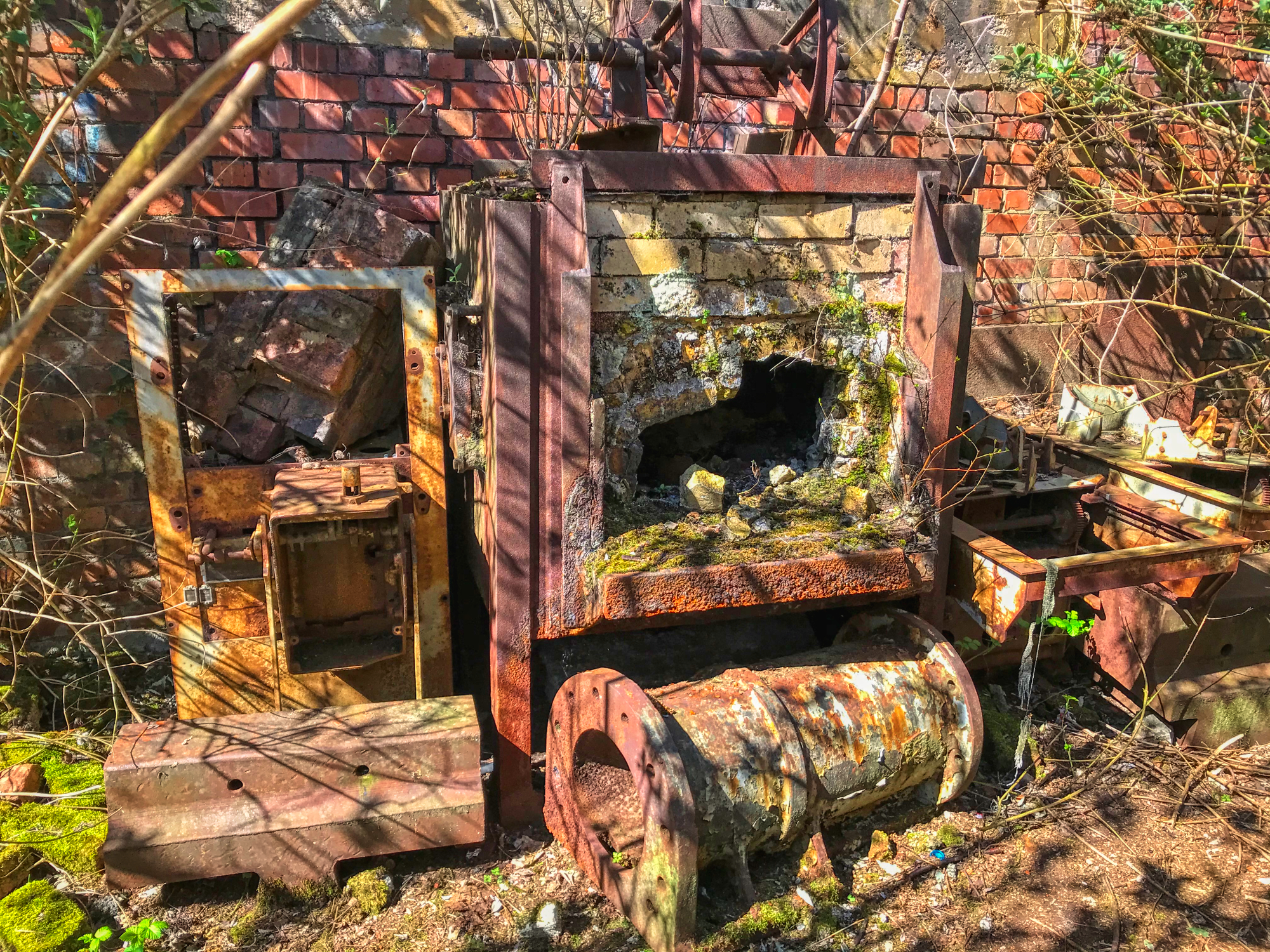 I think they are some kind of hammer presses, imported from Glasgow of all places, and probably one hundred years ago.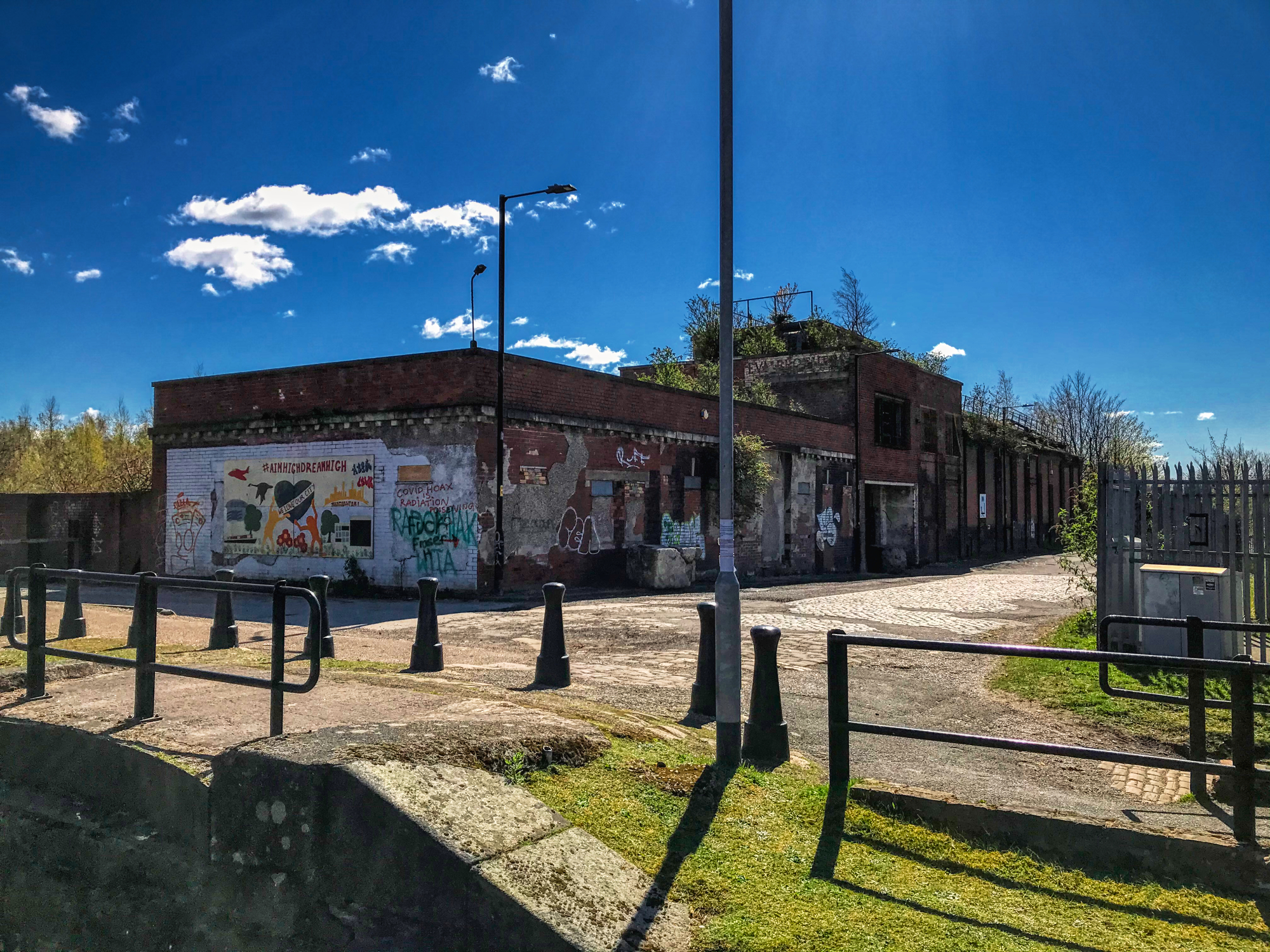 Eva Brothers was a solid explore. If you are au fait with heavy machinery, then this equipment may well be familiar to you. Though this would be a great beginner explore, I would not recommend the family visits for a picnic.

Do you like posting your Urbex content and photography for FREE on Facebook and YouTube? I like to get some form of reward for my work and every time I create I do just that. Take a look at The Urbex Community on HIVE.
If you want to keep creating for FREE then ignore what you are reading. If you want to be like me and gain something other than BUGGER ALL for your work then click here and learn about posting on the HIVE blockchain.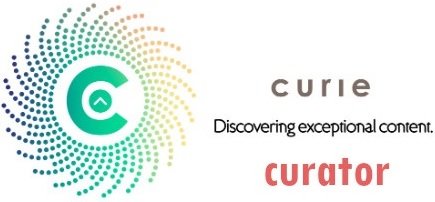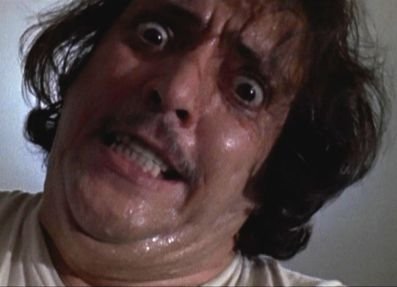 If you found this article so invigorating that you are now a positively googly-eyed, drooling lunatic with dripping saliva or even if you liked it just a bit, then please upvote, comment, rehive, engage me or all of these things.
---
---