Tales of the Urban Explorer: Diamonds Strip Club

I am reading that the former strip club, 'Diamonds' has recently been demolished. It is probably for the best seeing what happened to it just days after we had been there.
It was in May 2021 that myself and @anidiotexplores visited one Sunday morning with me parking on the same yellow double-lines as our Trapdoor trip and hoping I wasn't going to get ticketed.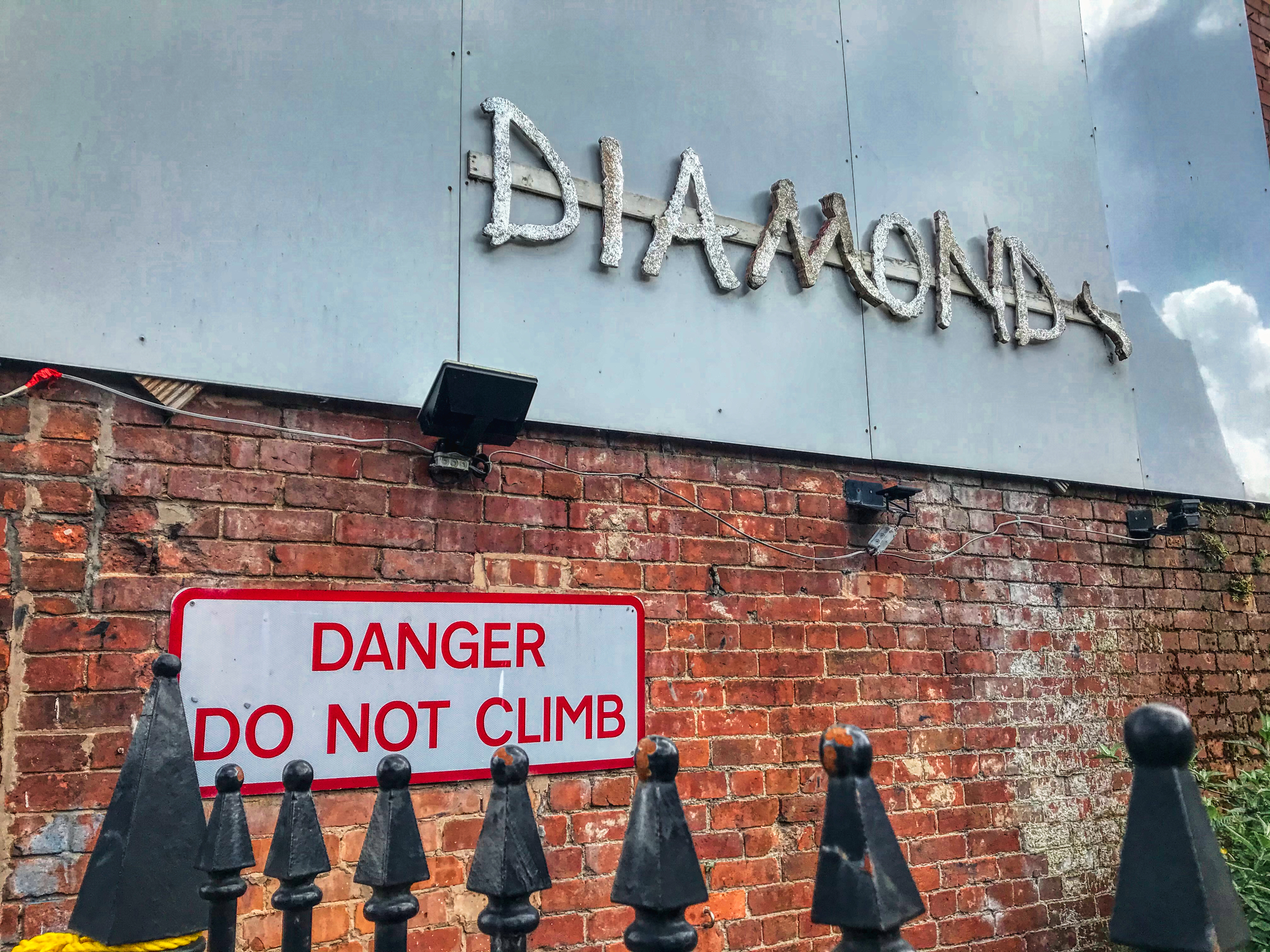 With it being a local explore my comrade had already been in, and even with a short delay the TourBus had not quite started.
It was just as well as very shortly a squatter named 'Wayne' would move in, lock the doors and charge explorers £2 to look around his 'home'.
Alternative methods of payment were beer, cigarettes, a mixture of both, and even credit arrangements which were available with payments being extended over 12 months.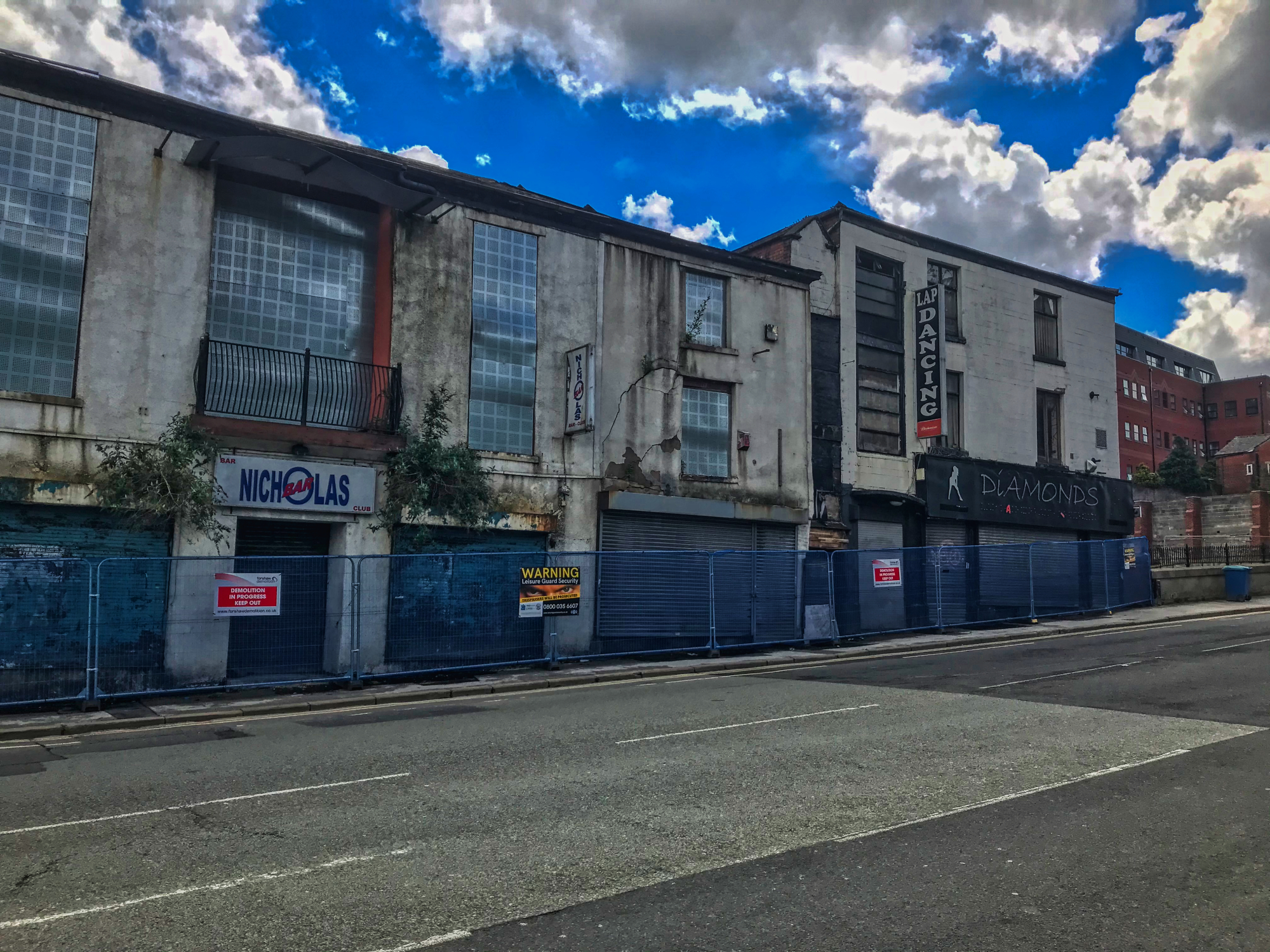 I suspect Wayne or some of his homeless buddies systematically trashed the top floor of Diamonds which was in a very habitable state when we visited or did they?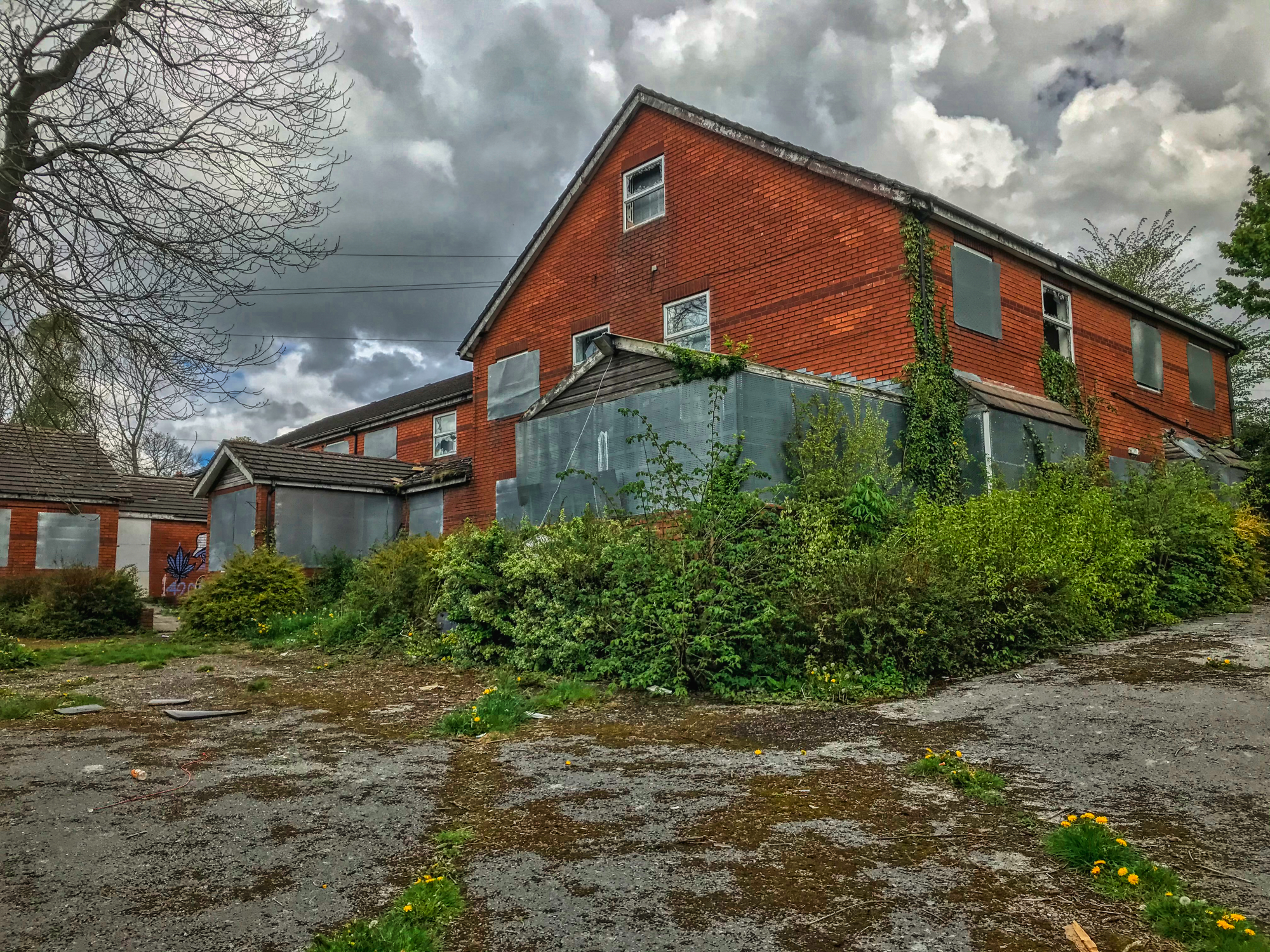 A month later Diamonds was partially destroyed by fire. It does not surprise me in the least.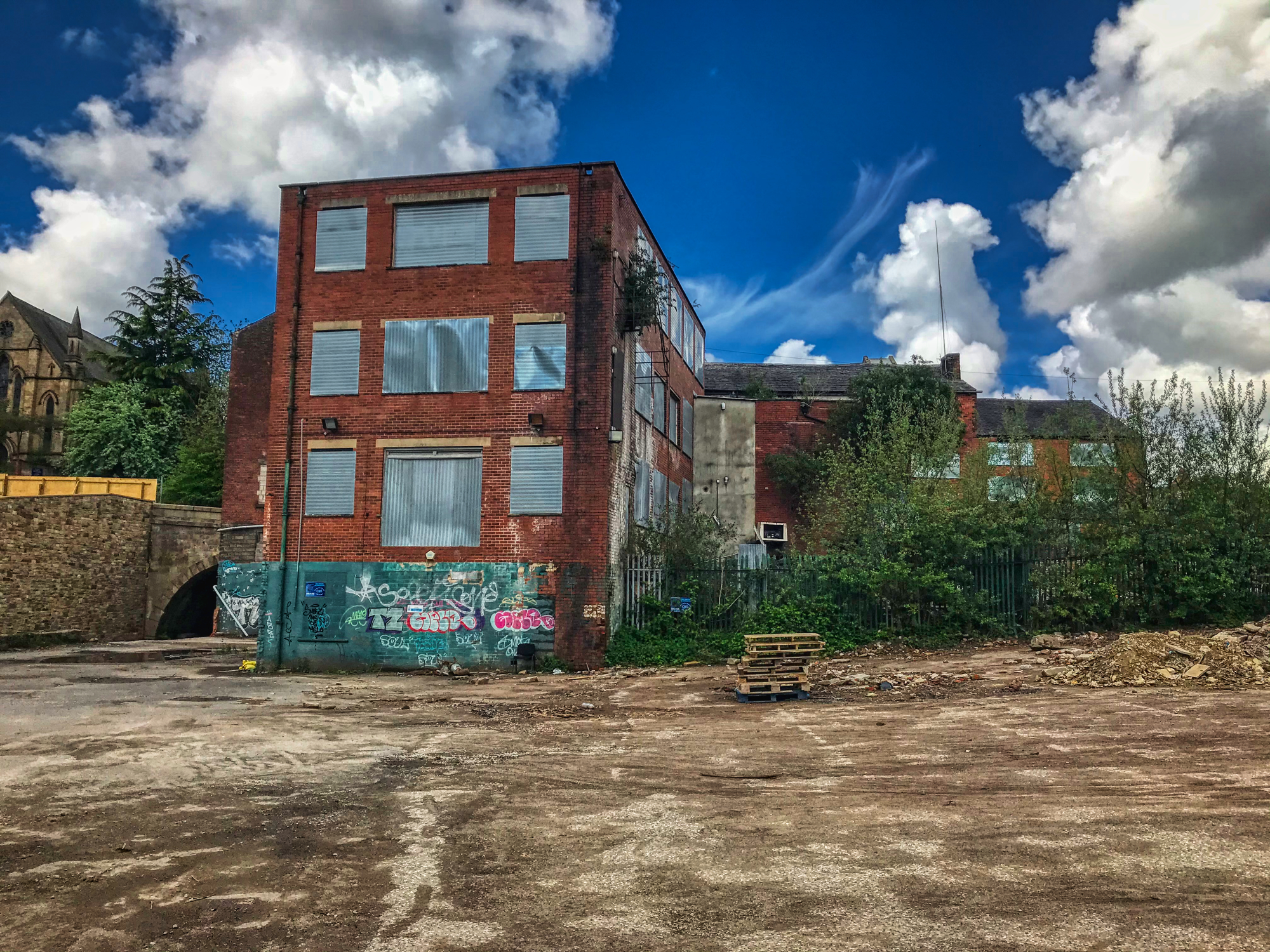 We scrambled over this decaying wilderness, through some trees, over a small wall, up a ramp, and had to push hard on a very large door for one of us to squeeze through in turns.
The Diamonds tour had begun and was going to be like no other explore I have experienced yet.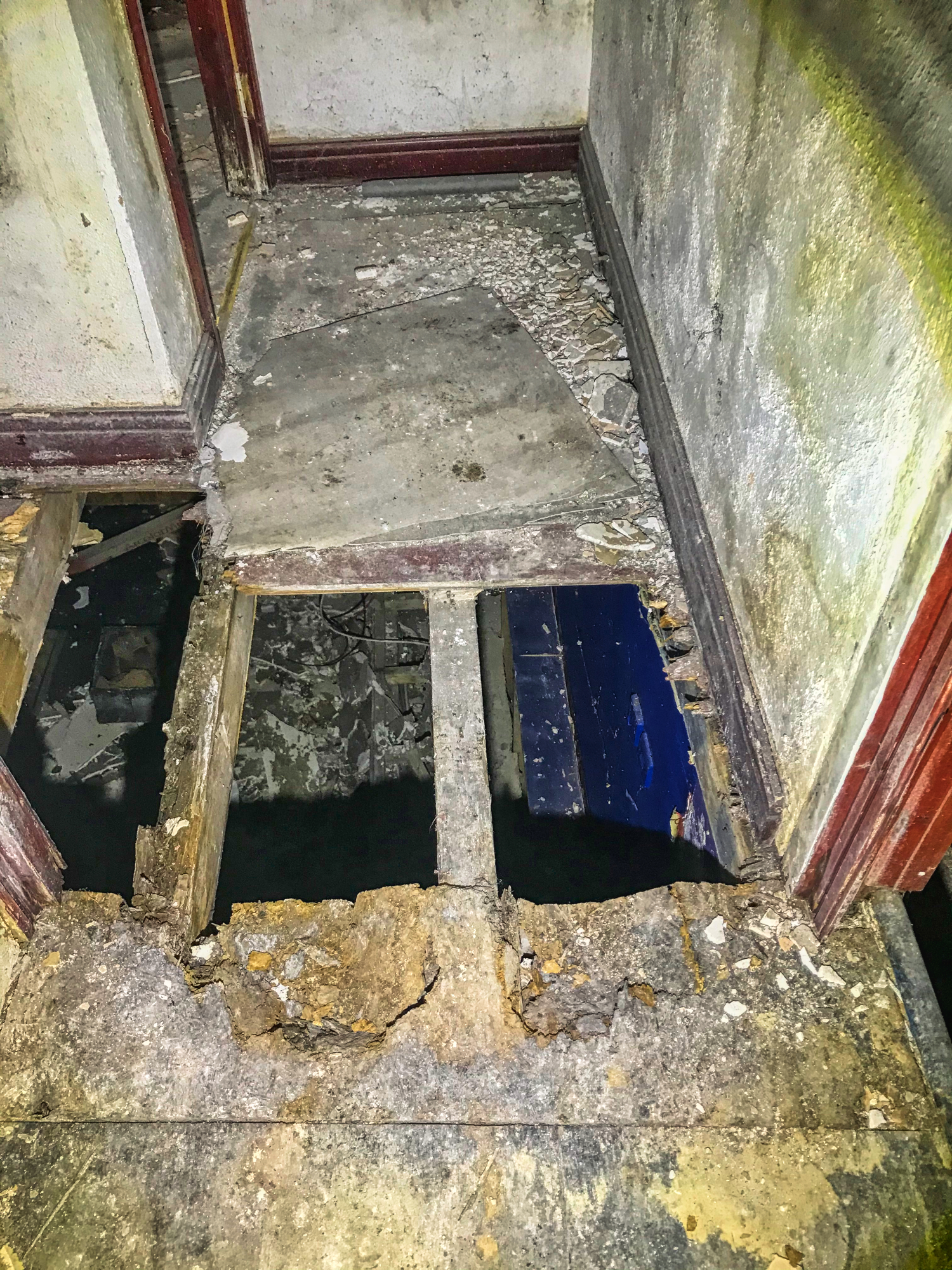 Within seconds I could see death was awaiting me as through those floor holes was a sizeable drop. Spritely leaping over and hoping the far side was not paper-thin, we advanced up the stairs.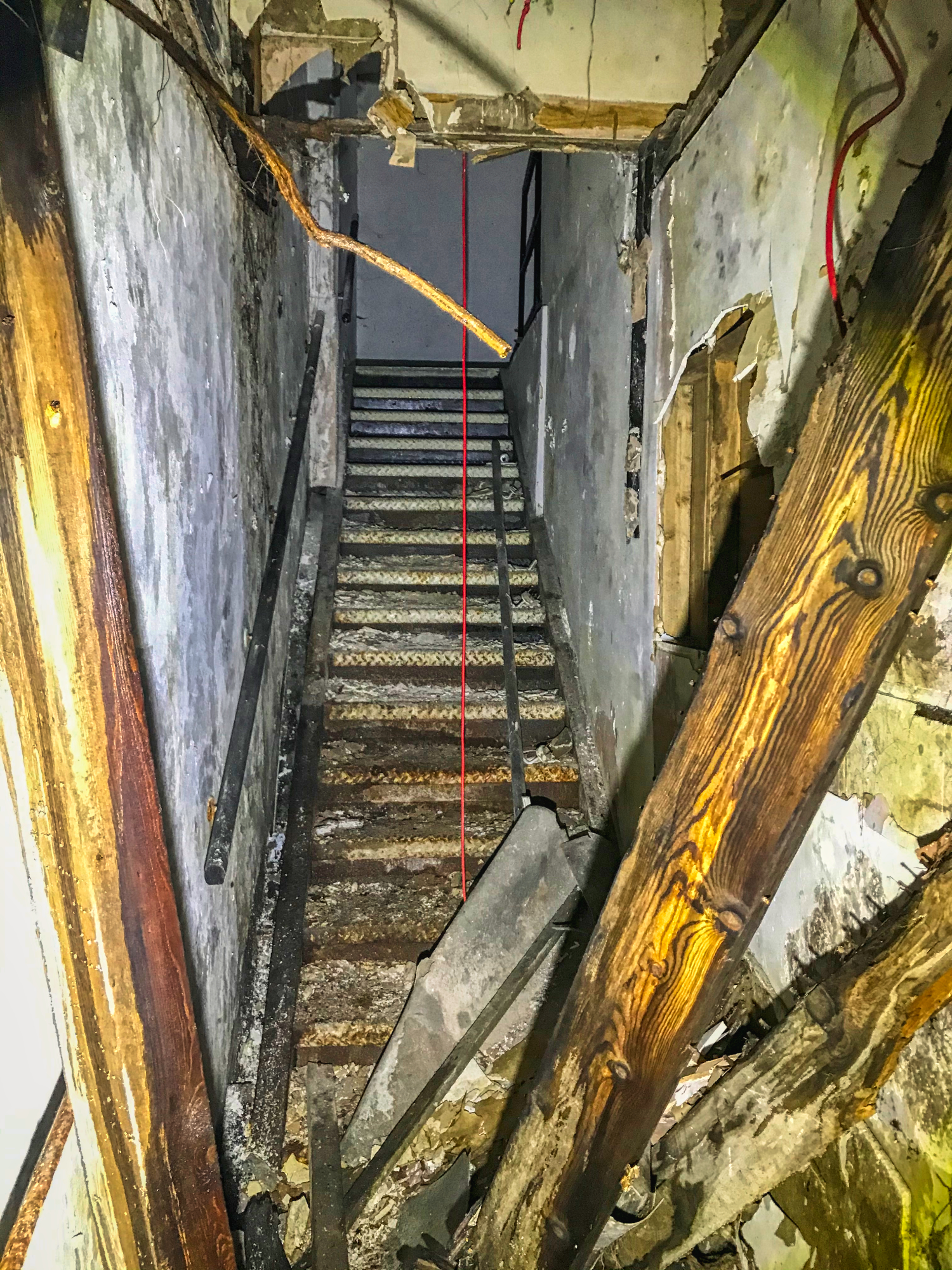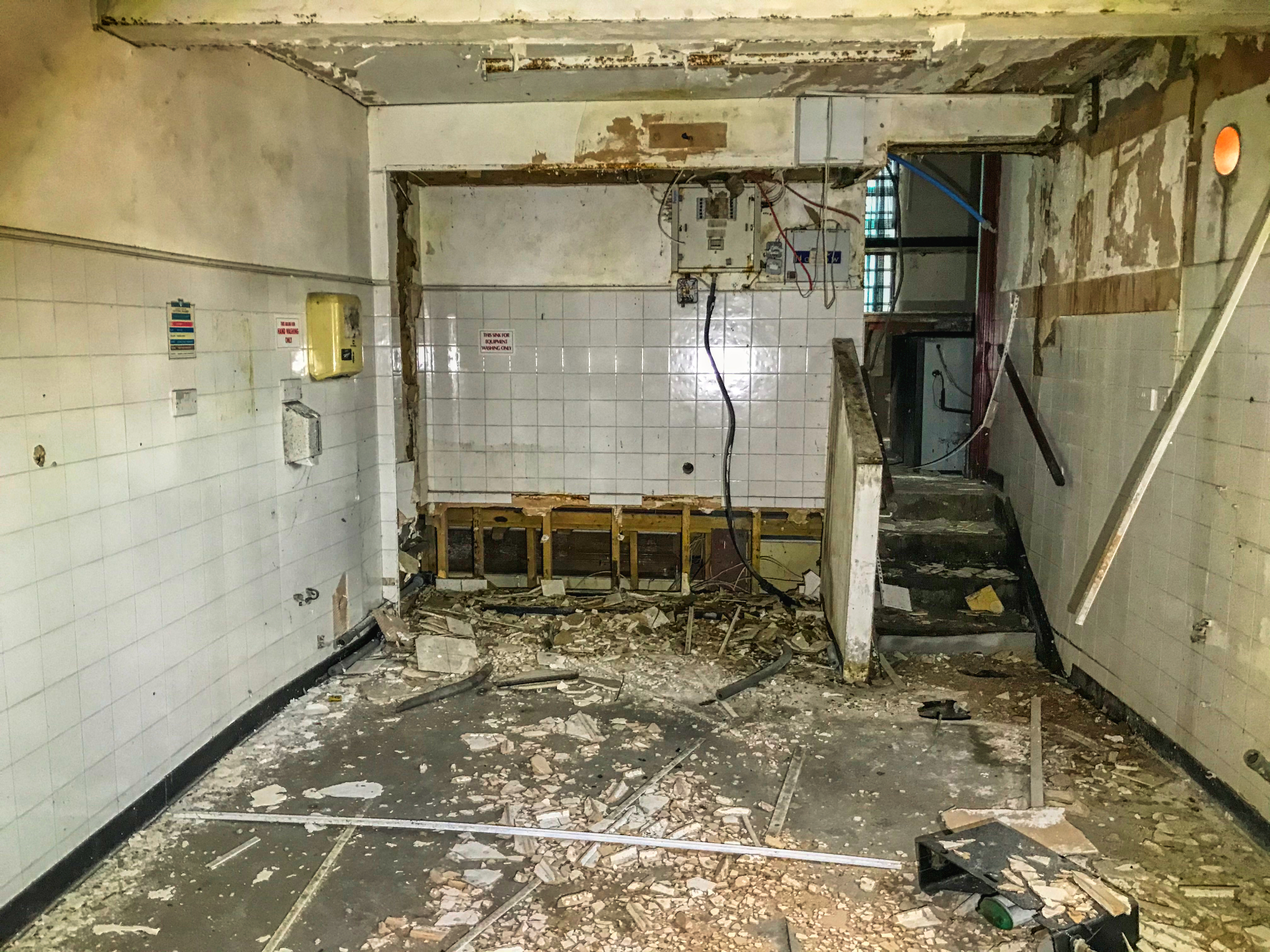 It looked like an old kitchen which quickly turned into a bar. St Nicholas Bar, it says on the outside of the building.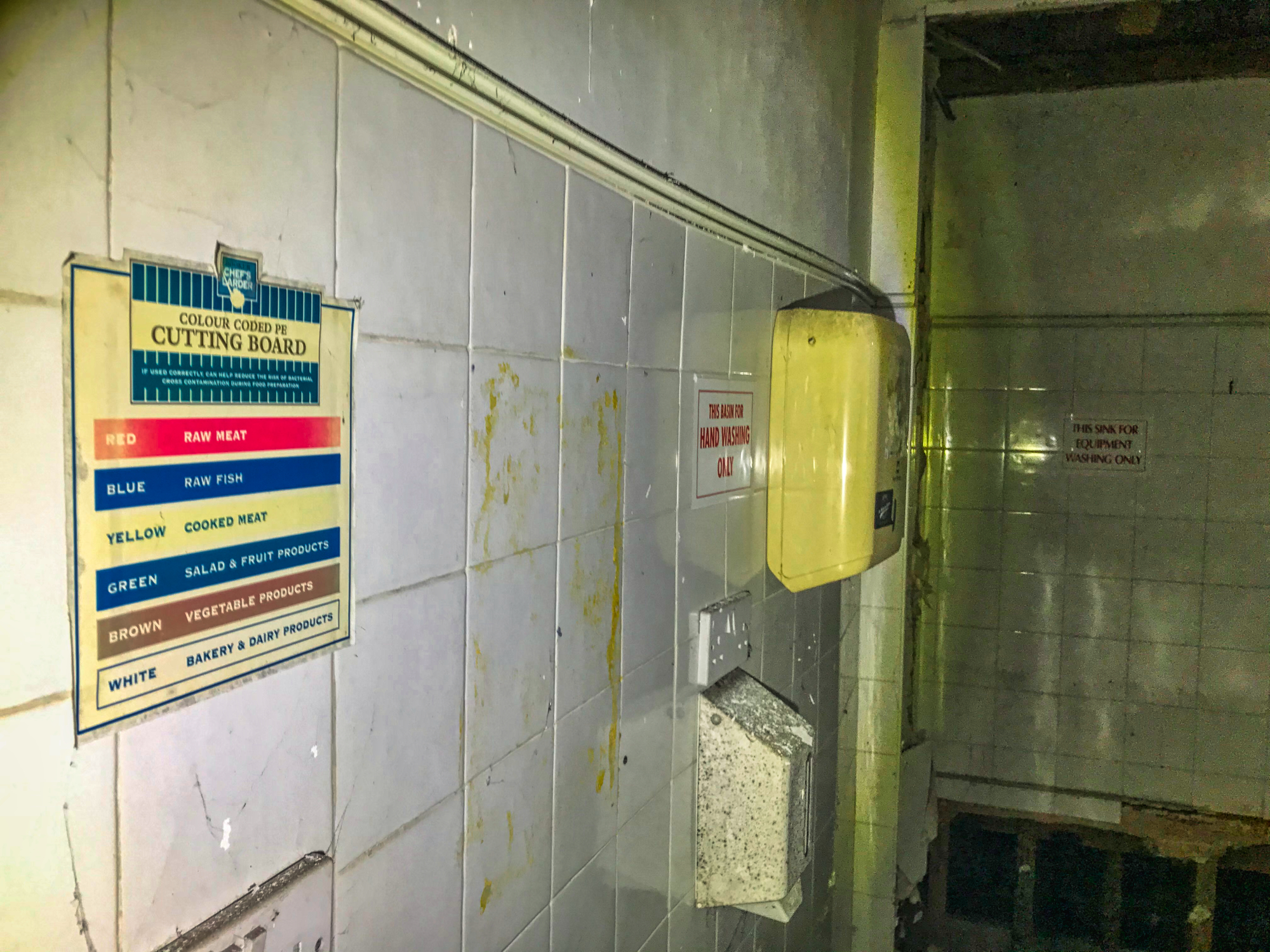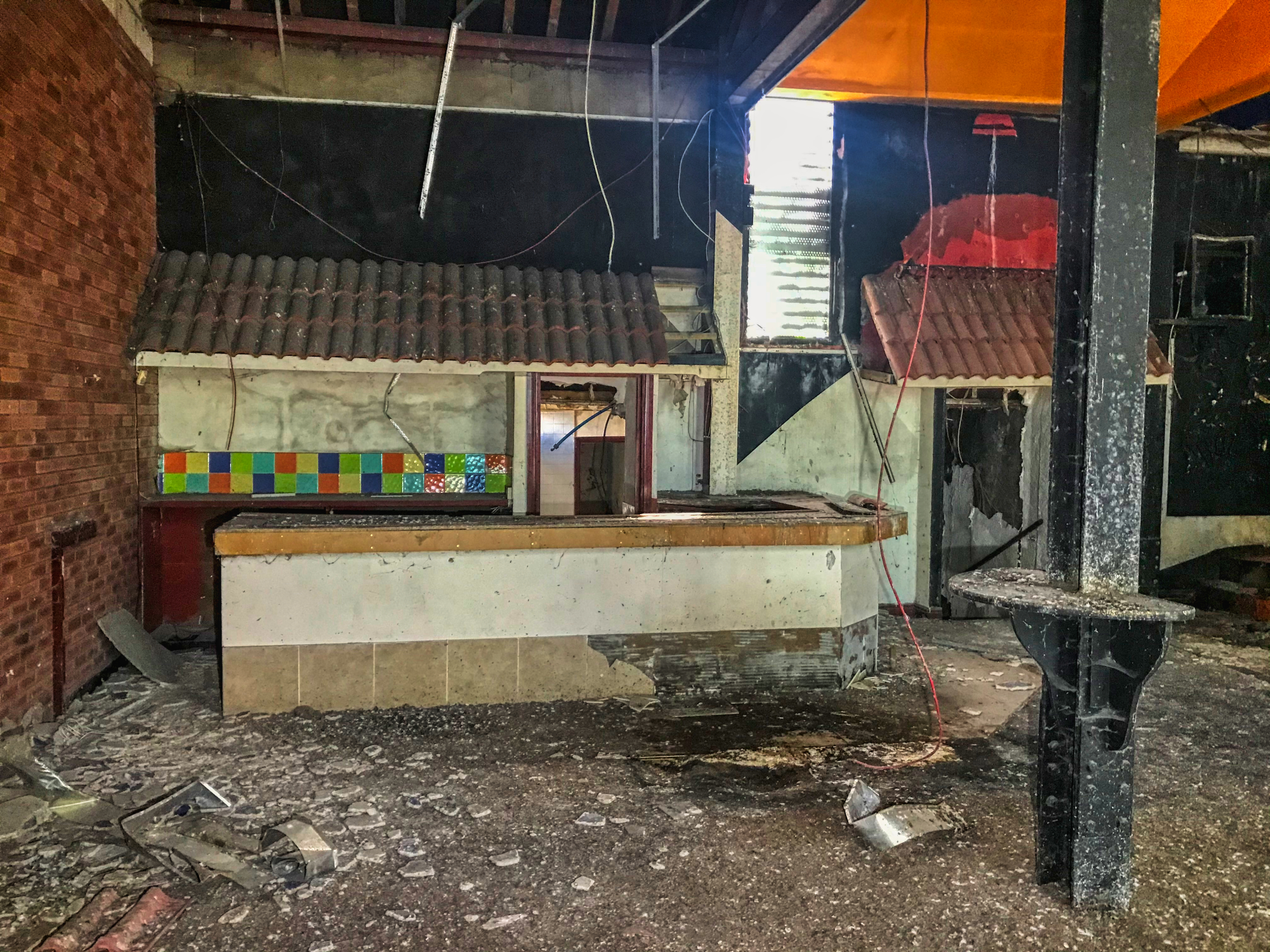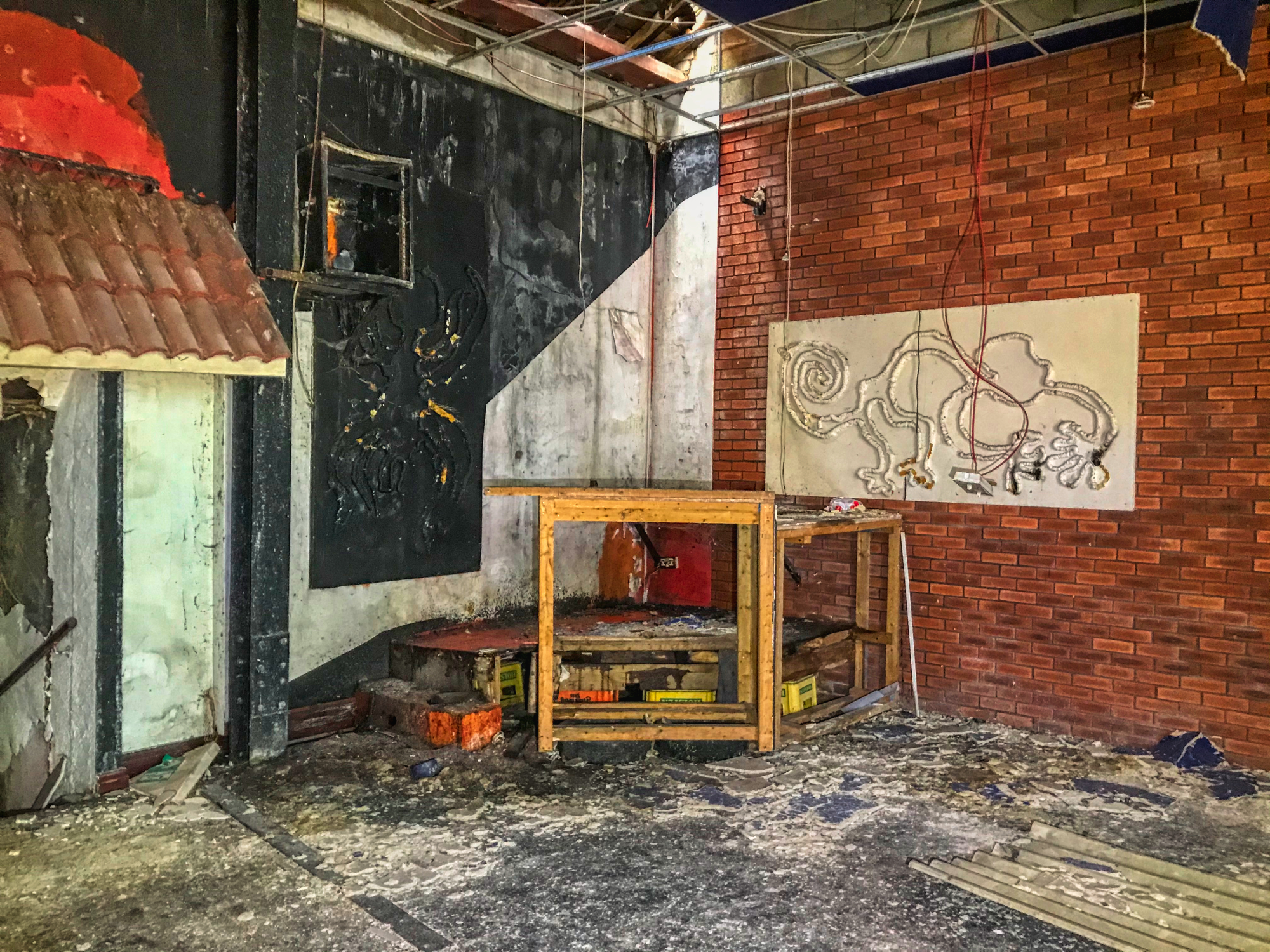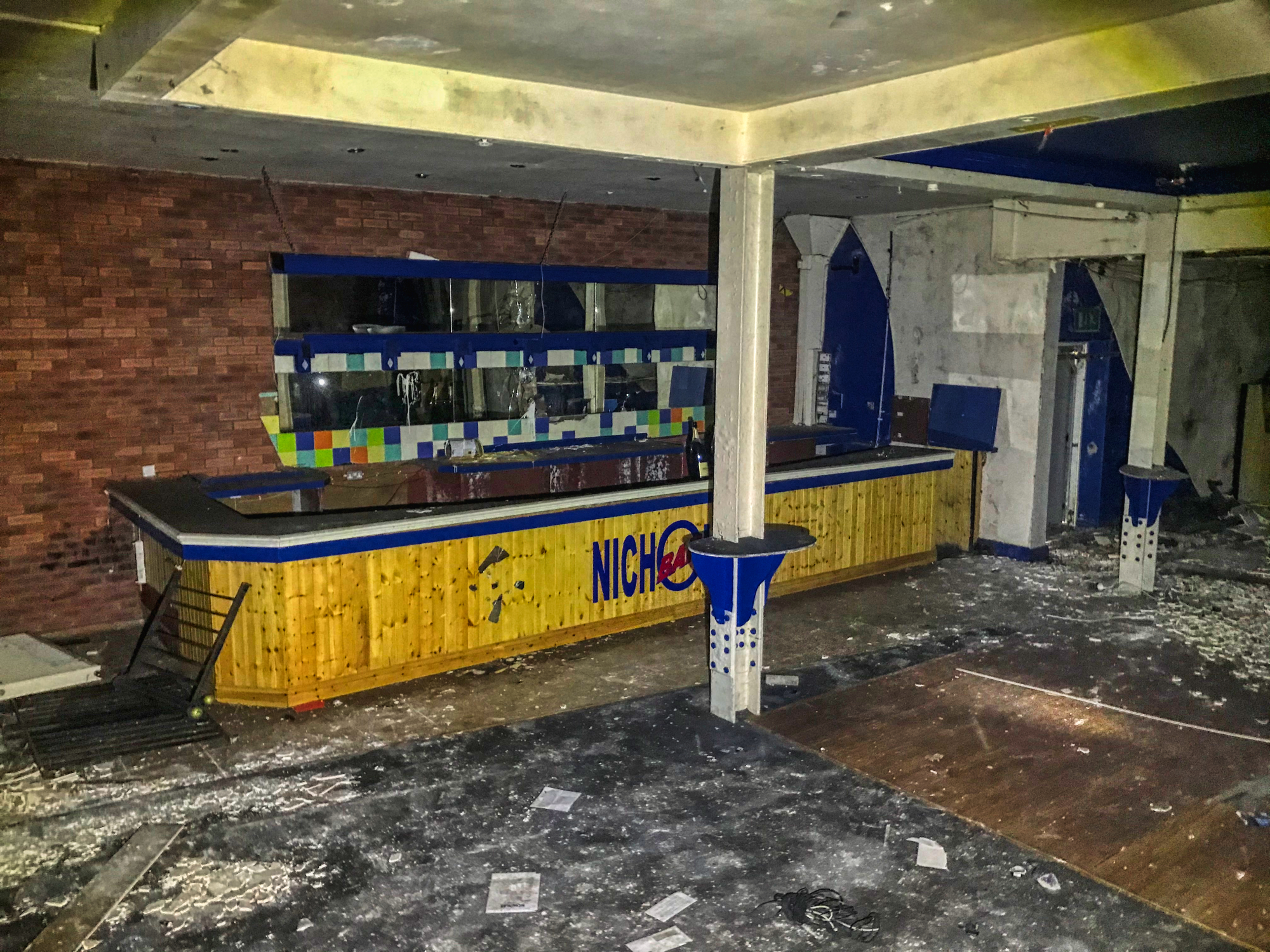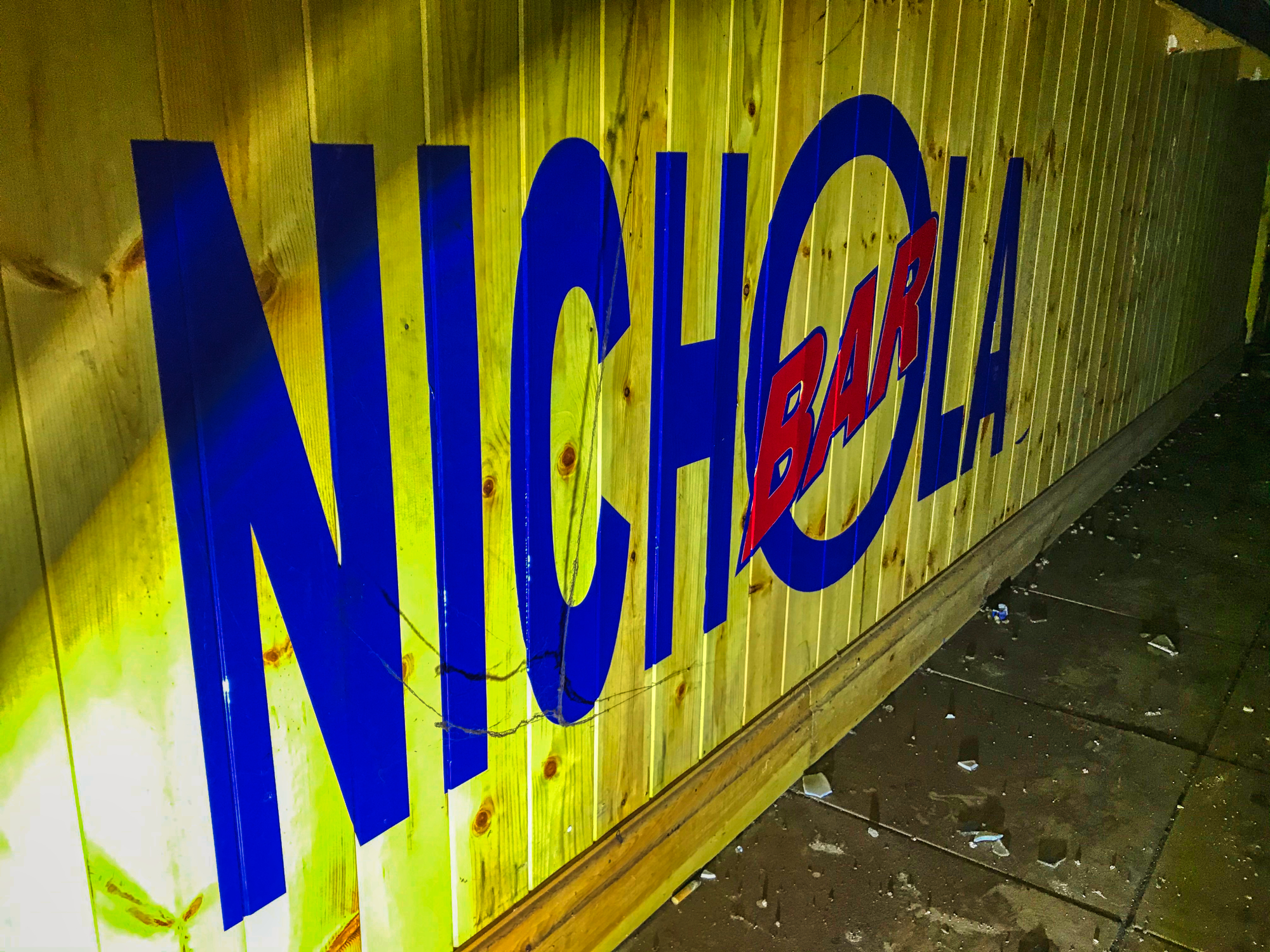 Nichola or St Nicholas?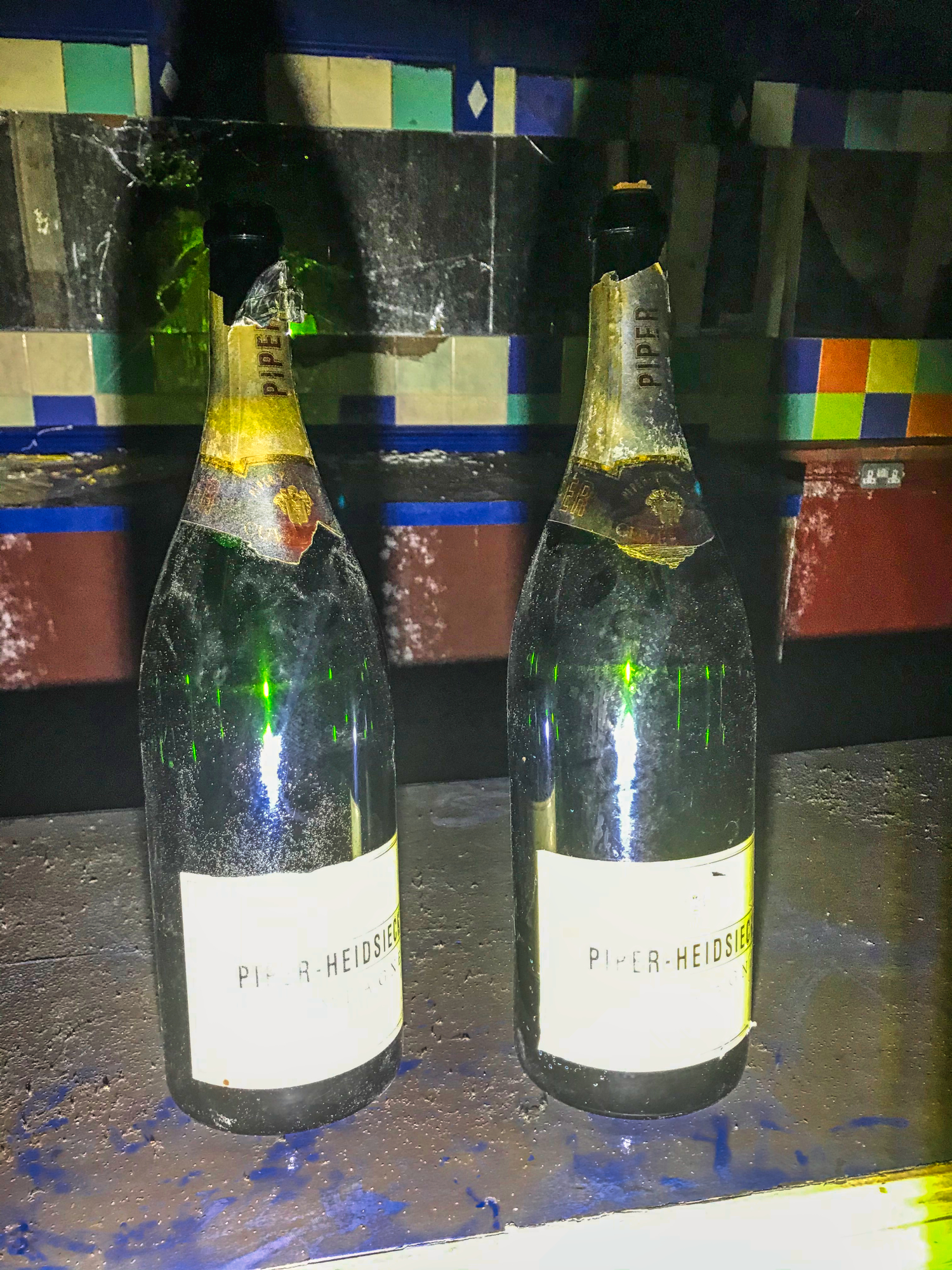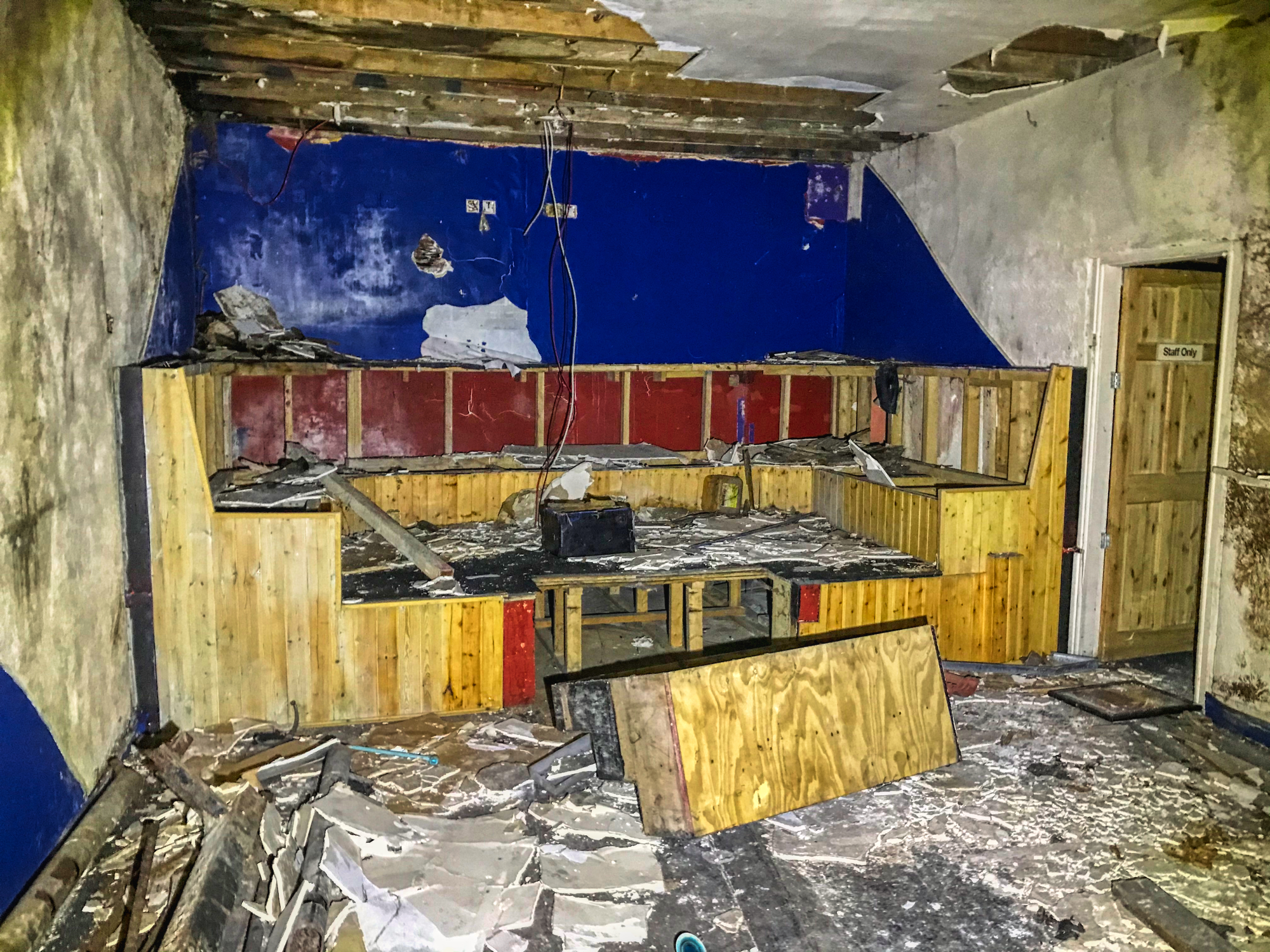 Is that the remains of a stage, there was live music here?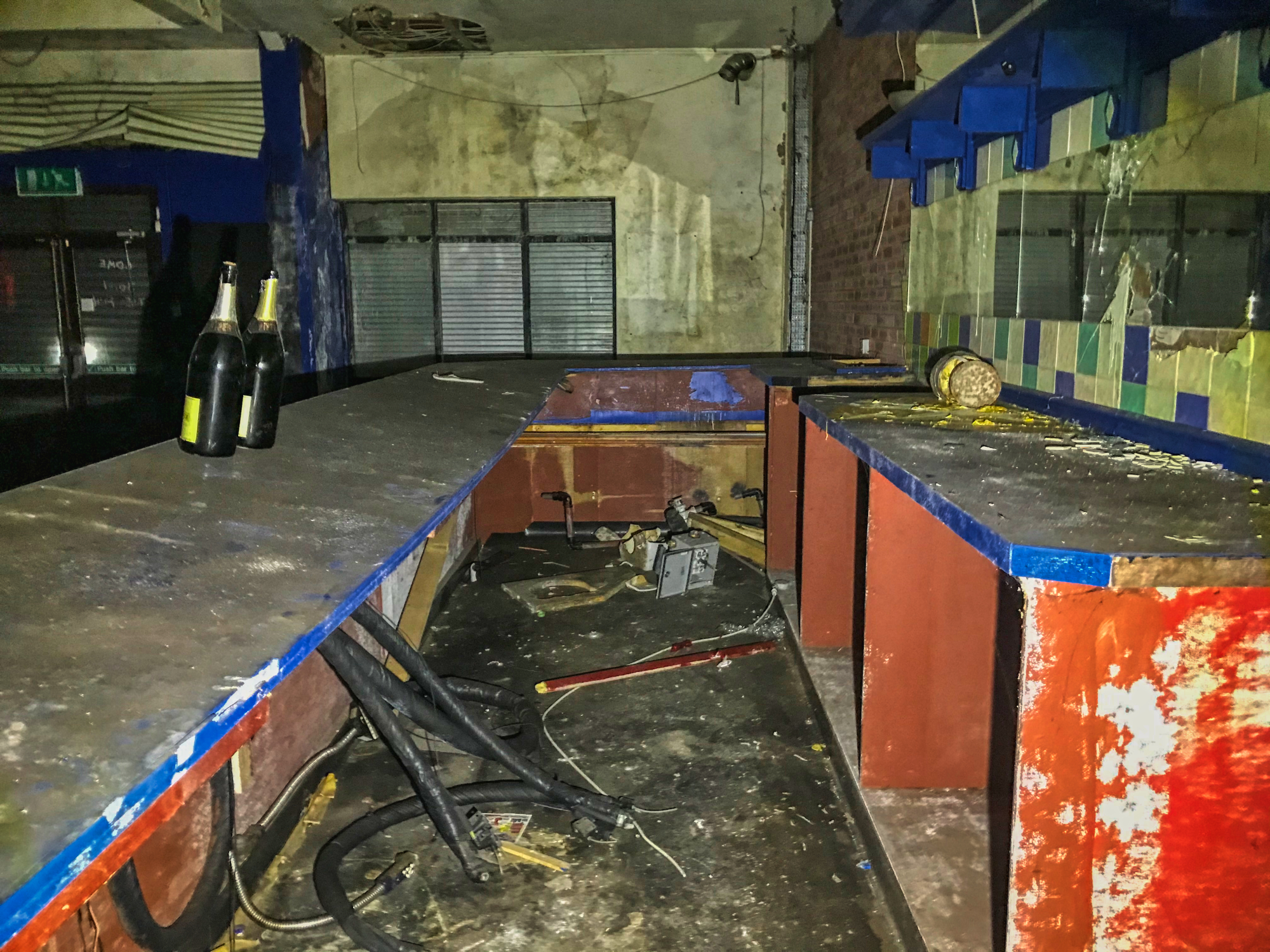 That is a sharp angle on that bar; perfect for spilling your drinks and shattering glasses. Those bottles must have been glued down.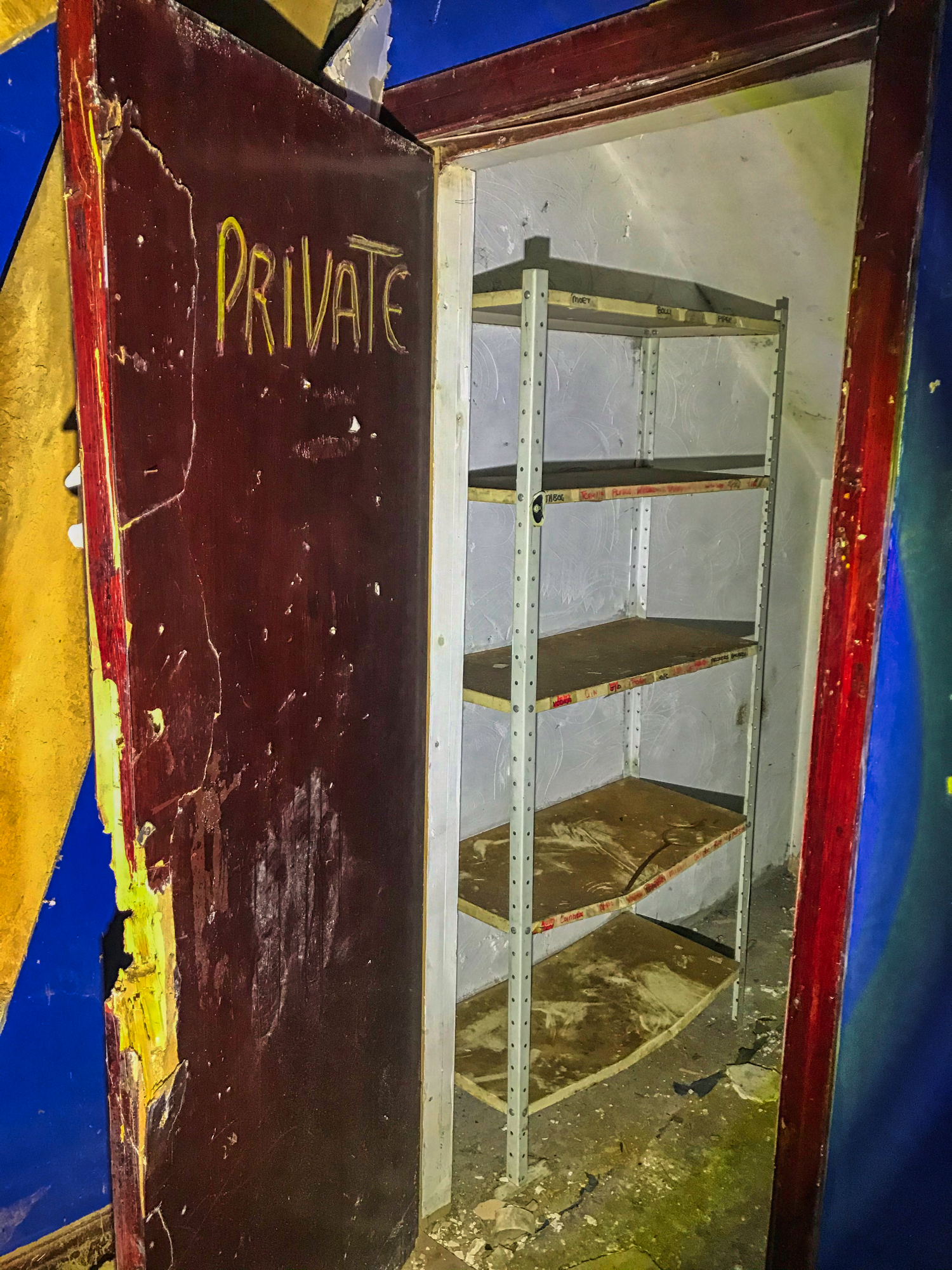 If it's private..., then you need to look.
This battered relic is or was a safe. Looking through the cracks there were coins in the bottom. It was too heavy to tip upside down and persuade the contents to come out.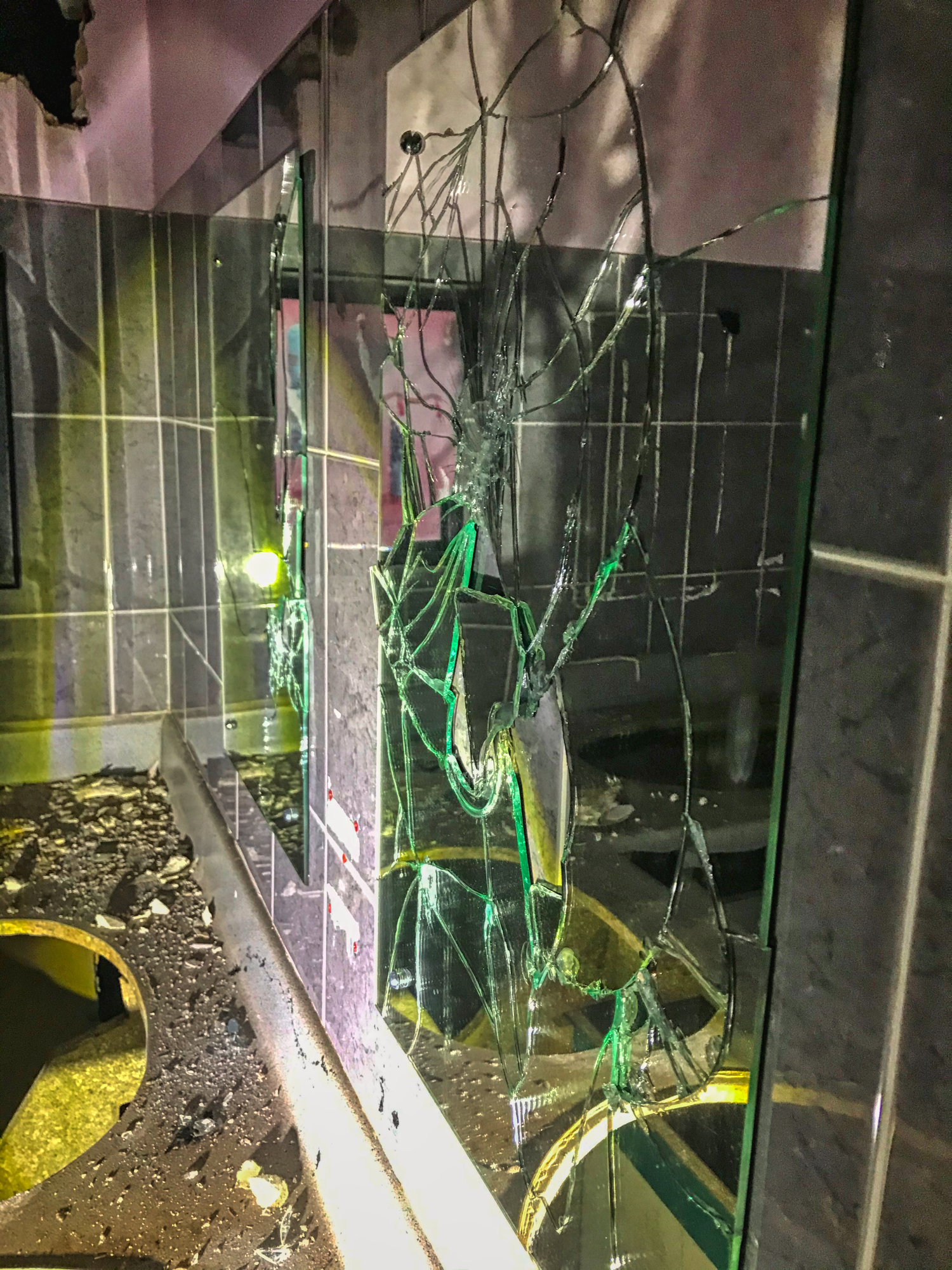 Things were about to get stranger after @anidiotexplores ushered me through this hole in the concrete.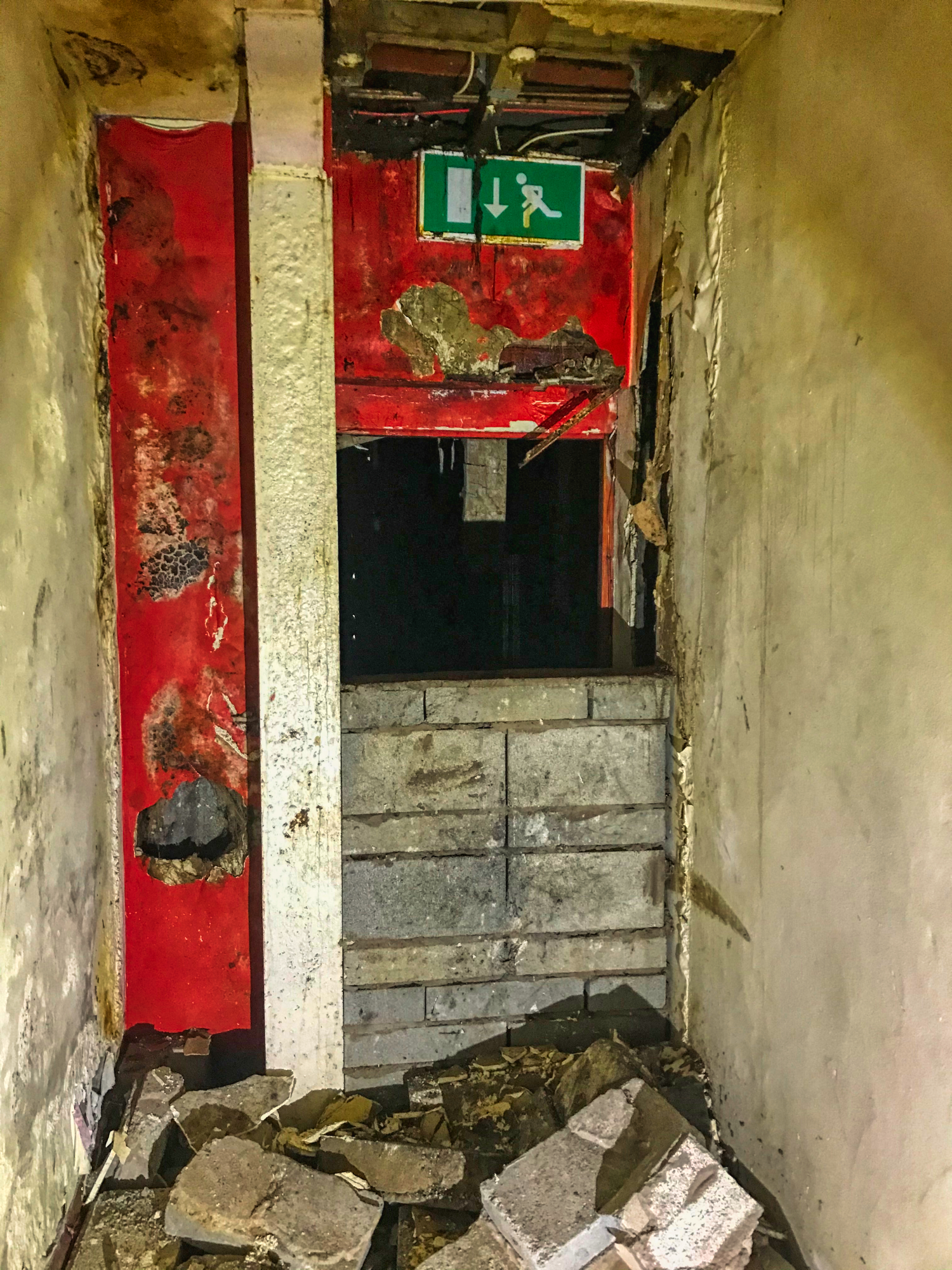 "Someone has bashed their way through the entire block.., Diamonds is this way", he explained to me.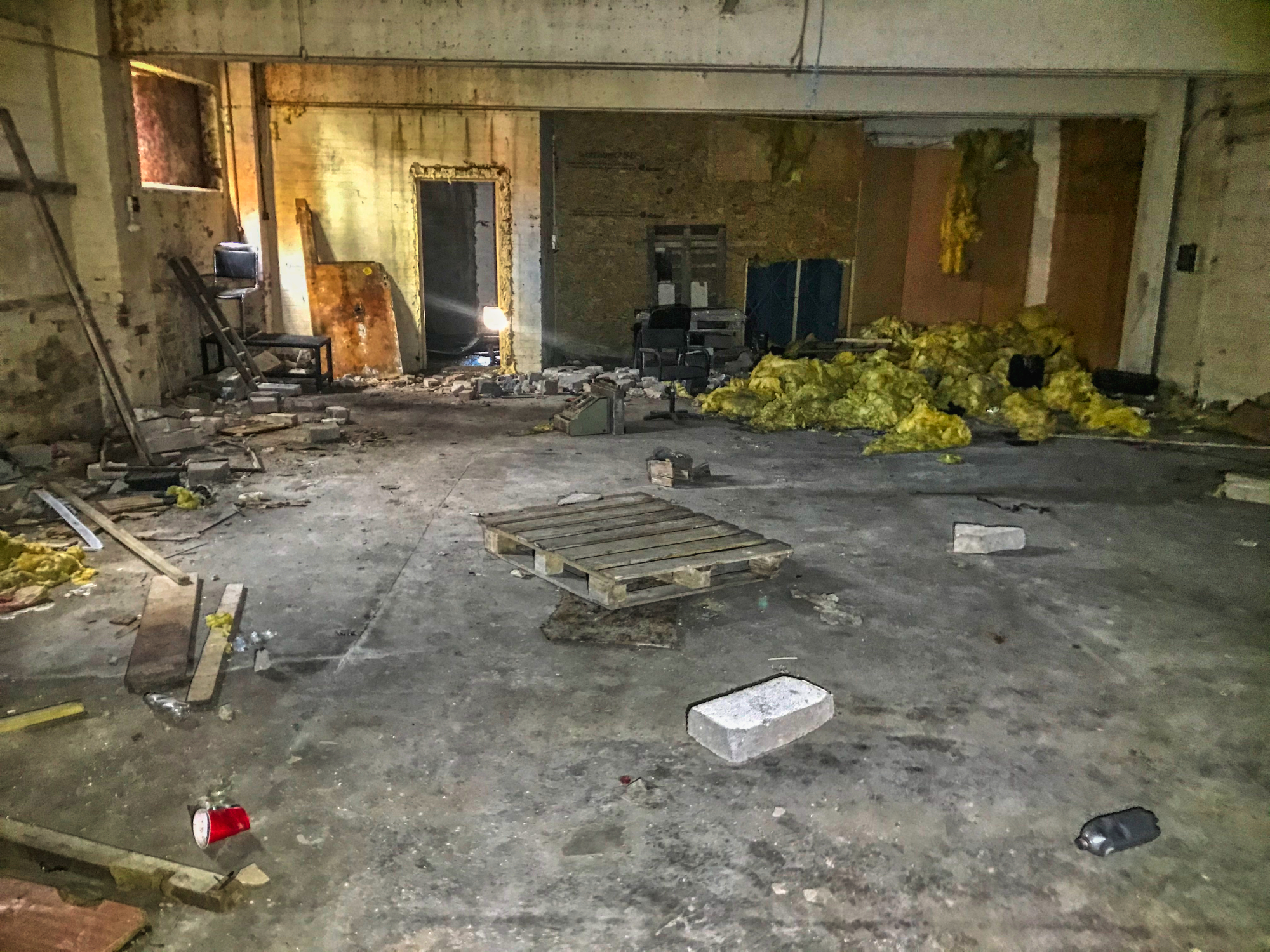 We walked into some kind of warehouse, and then up more stairs which contained yet another hole.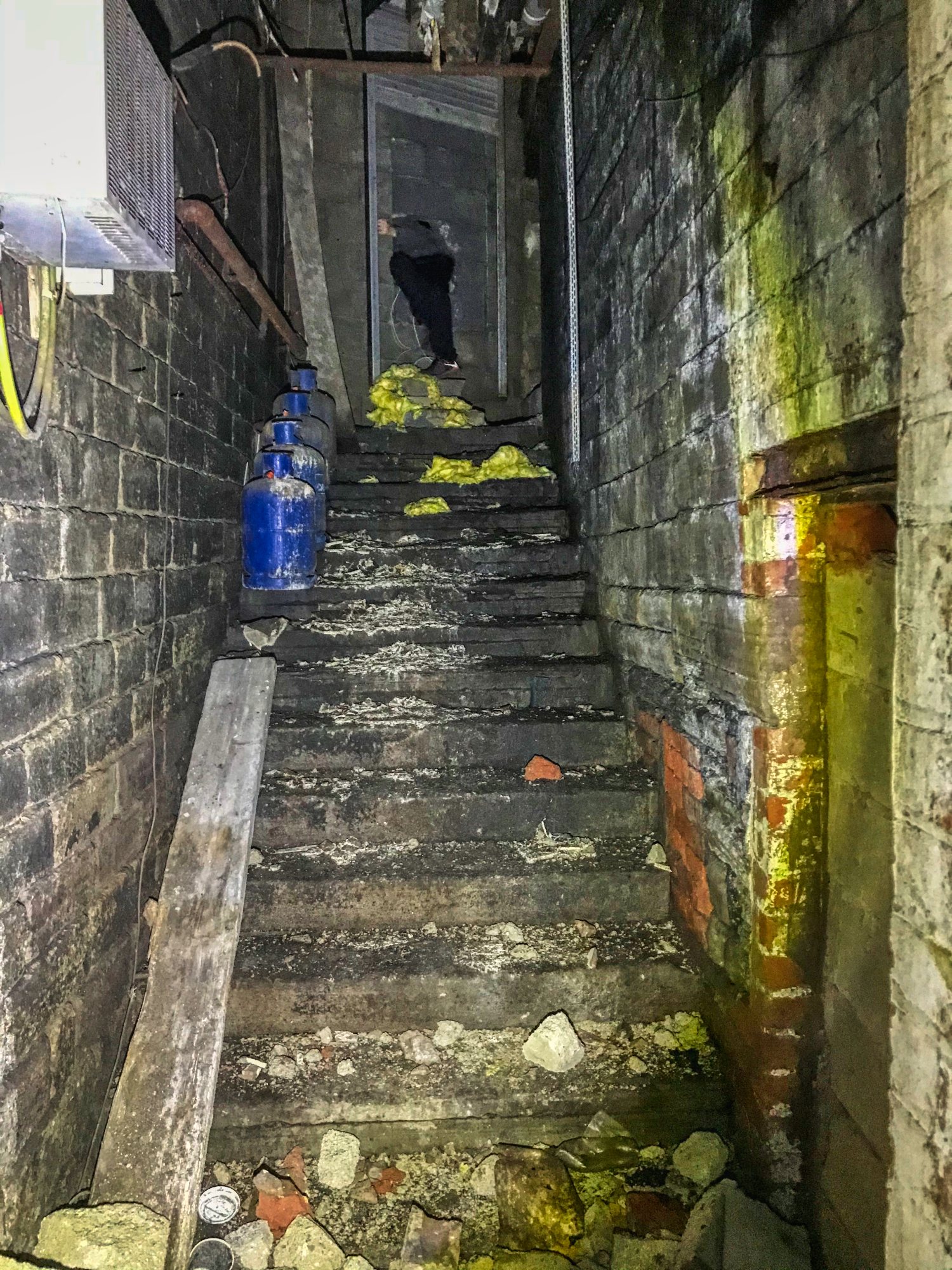 ...'this hole was fucking awkward to climb though. You needed to scramble upwards to progress'...
It was here things started to go wrong. Diamonds was a crawl through this 'horror hole' of mish-mash that looks like it's from a horror set.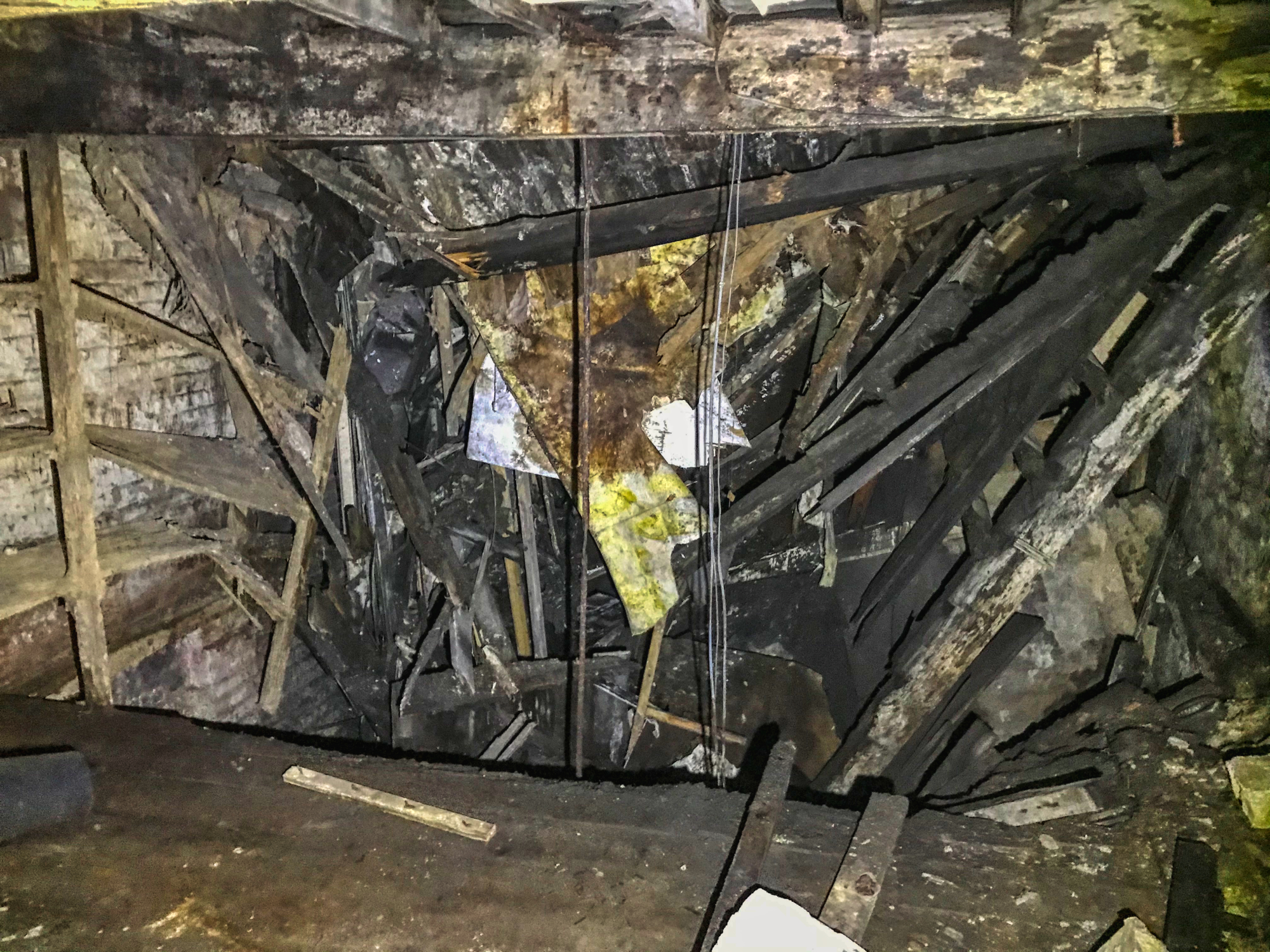 I caught my finger on a sharp edge and it started bleeding. I barely felt it and the blood was more of an annoyance than anything else.
With no bandages, plasters, mobile ambulances, or medics inside this old derp I had little choice but to repeatedly wipe the dripping finger on my jeans.
Ignoring the incessant 'drip-drip', we continued....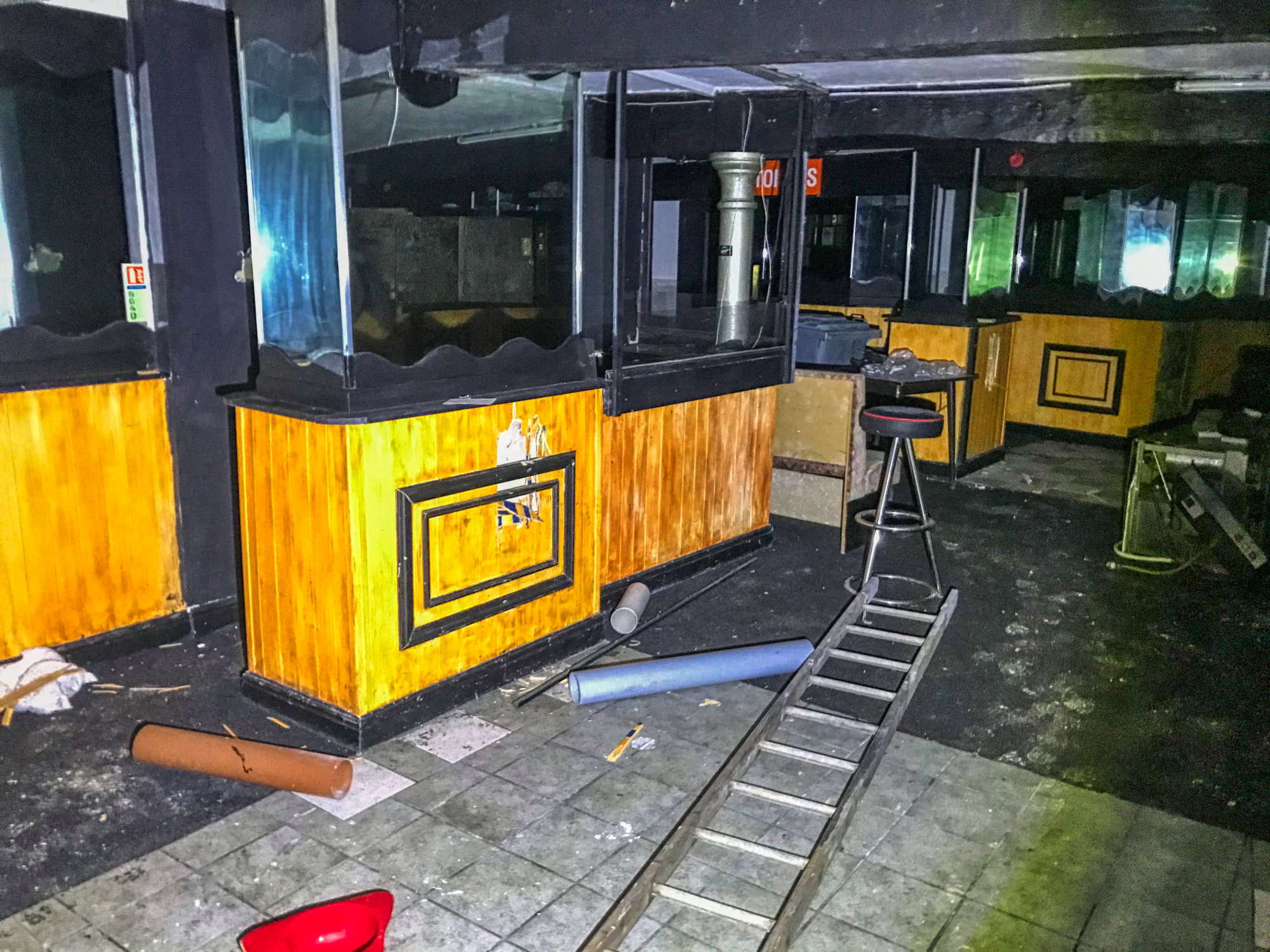 I was guessing this was Diamonds as the style was very different. @anidiotexplores had wandered off leaving me to die of blood loss.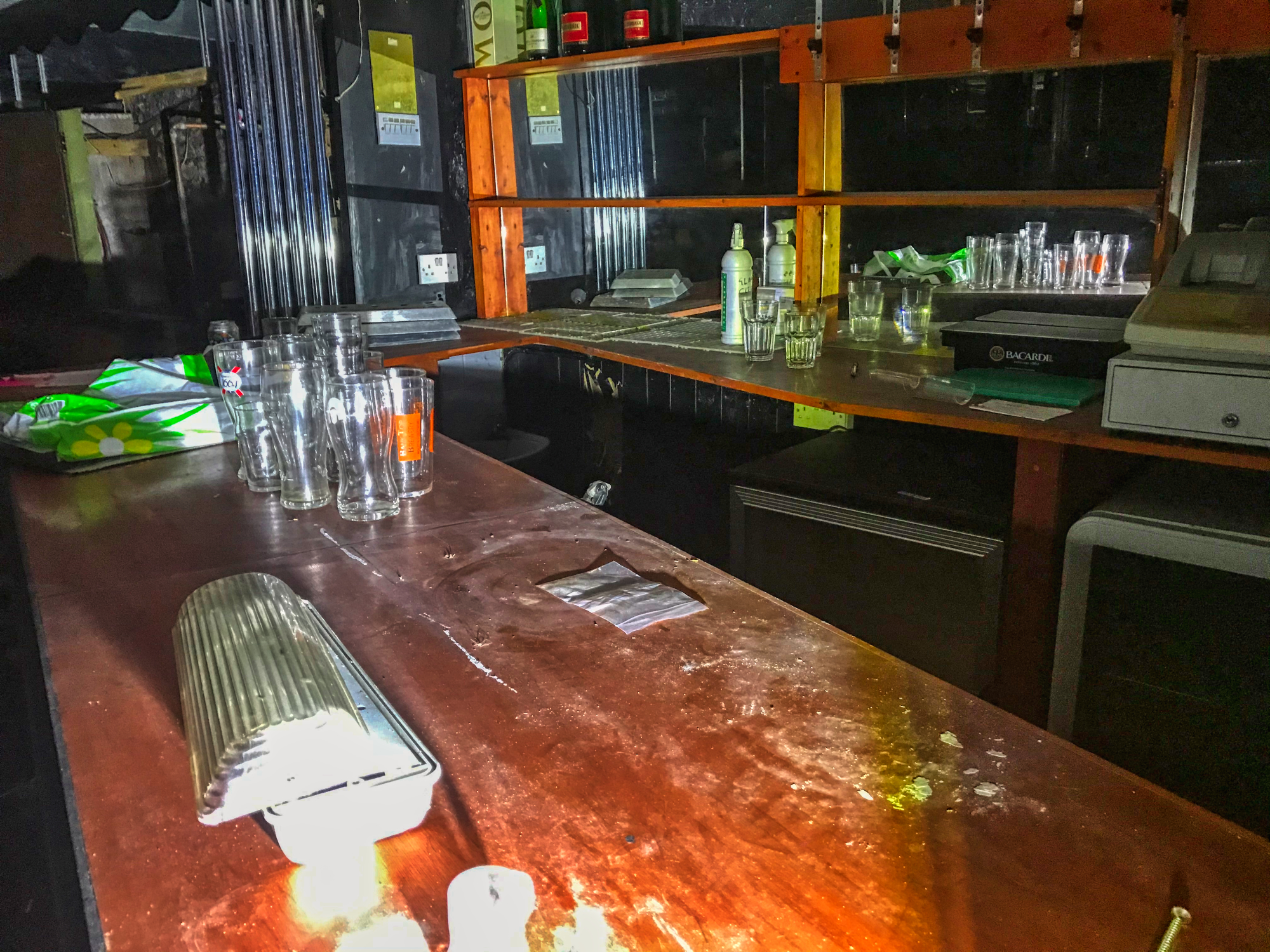 This was way more interesting and less vandalised than St Nicholas Bar. Beer glasses stood everywhere of various brands.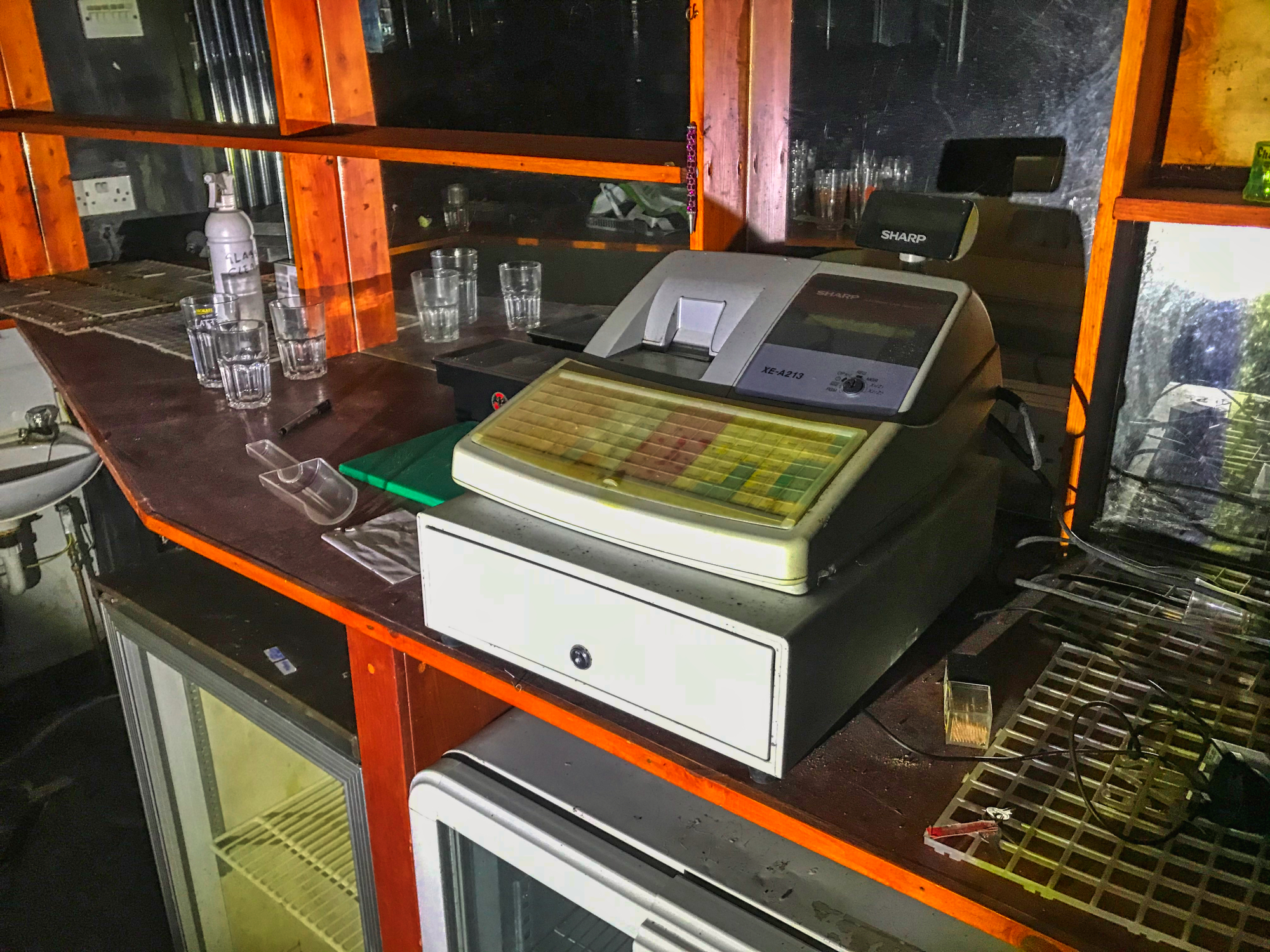 The old till looked quite intact but refused to yield its contents to me.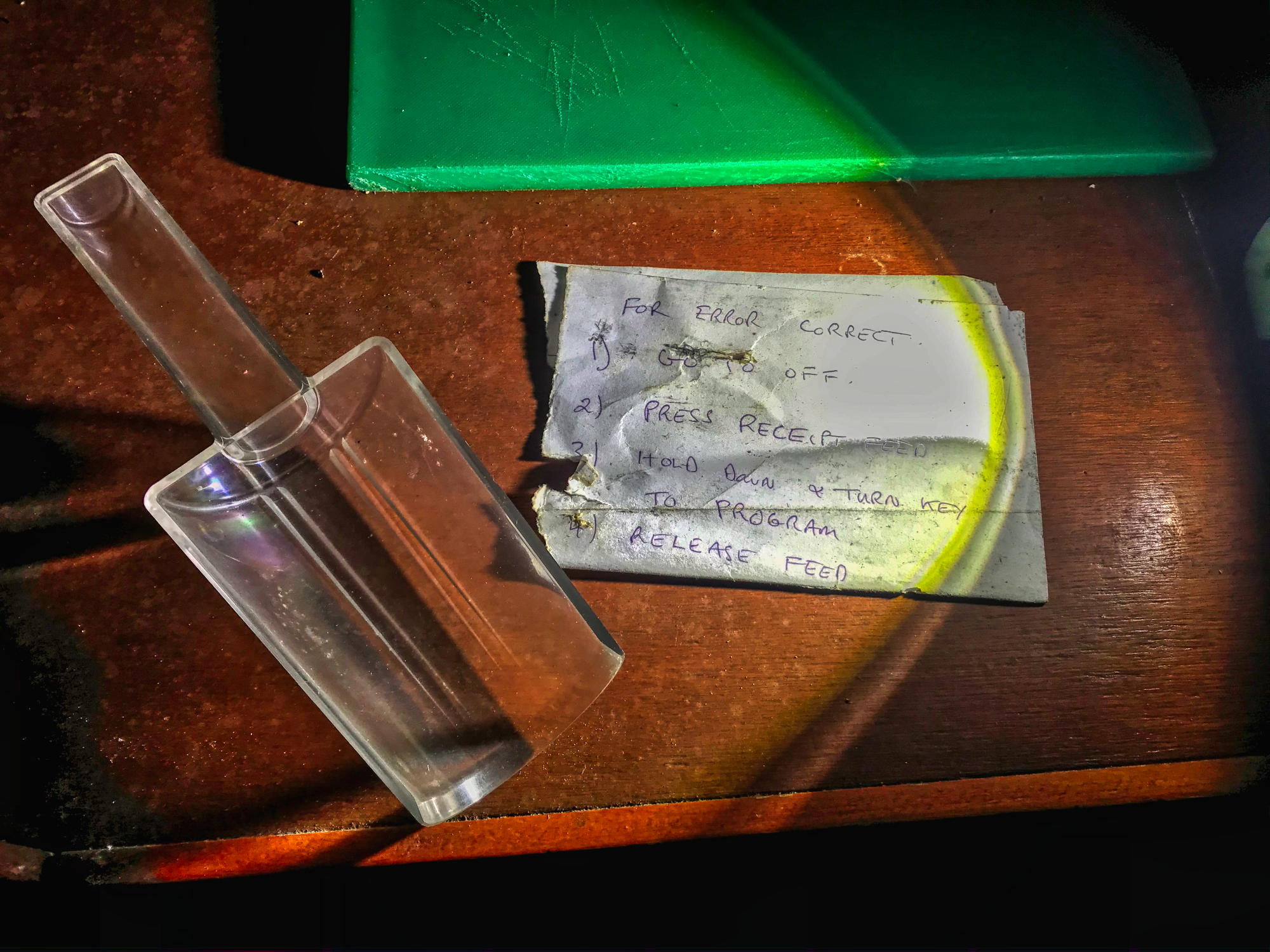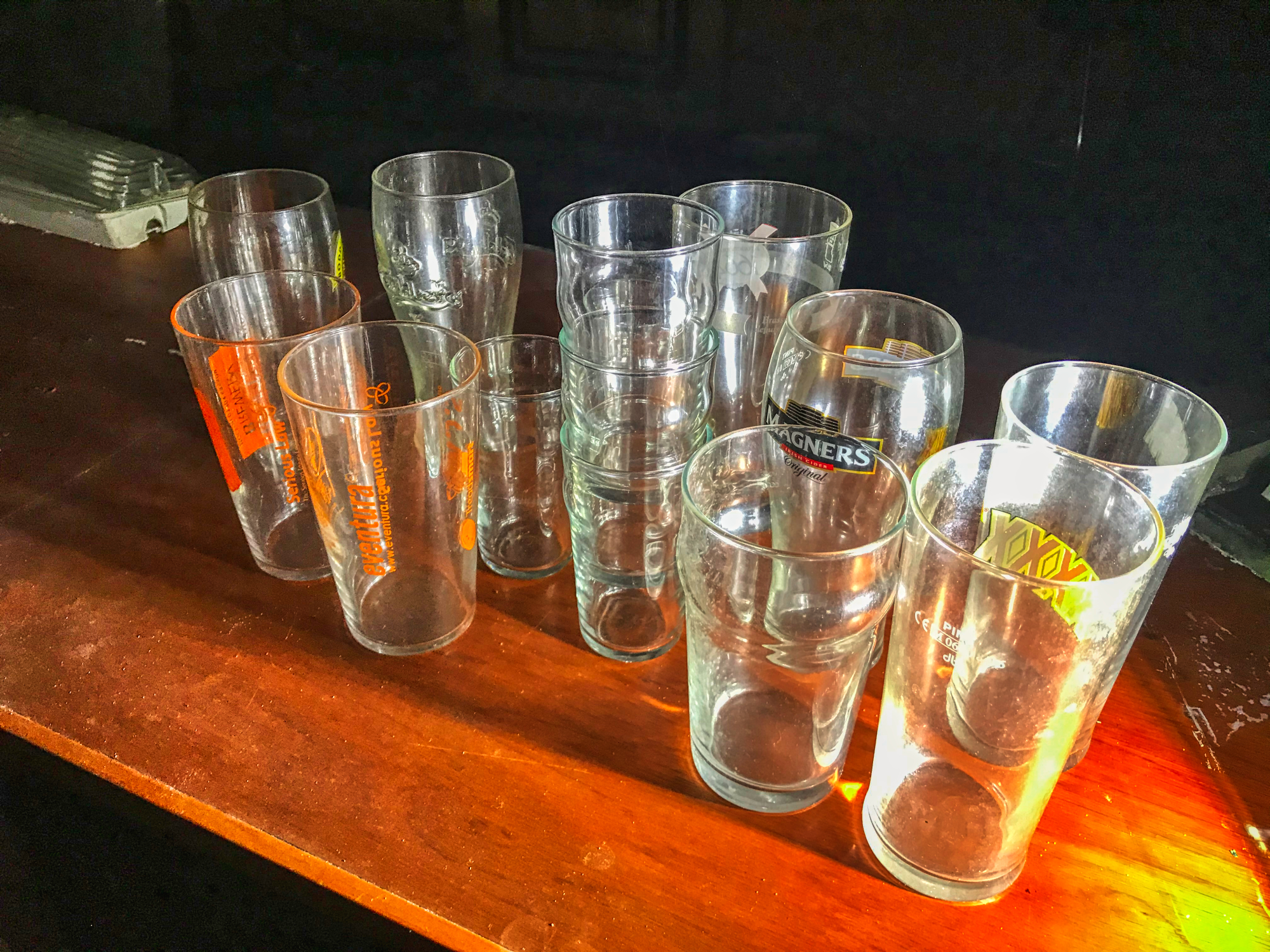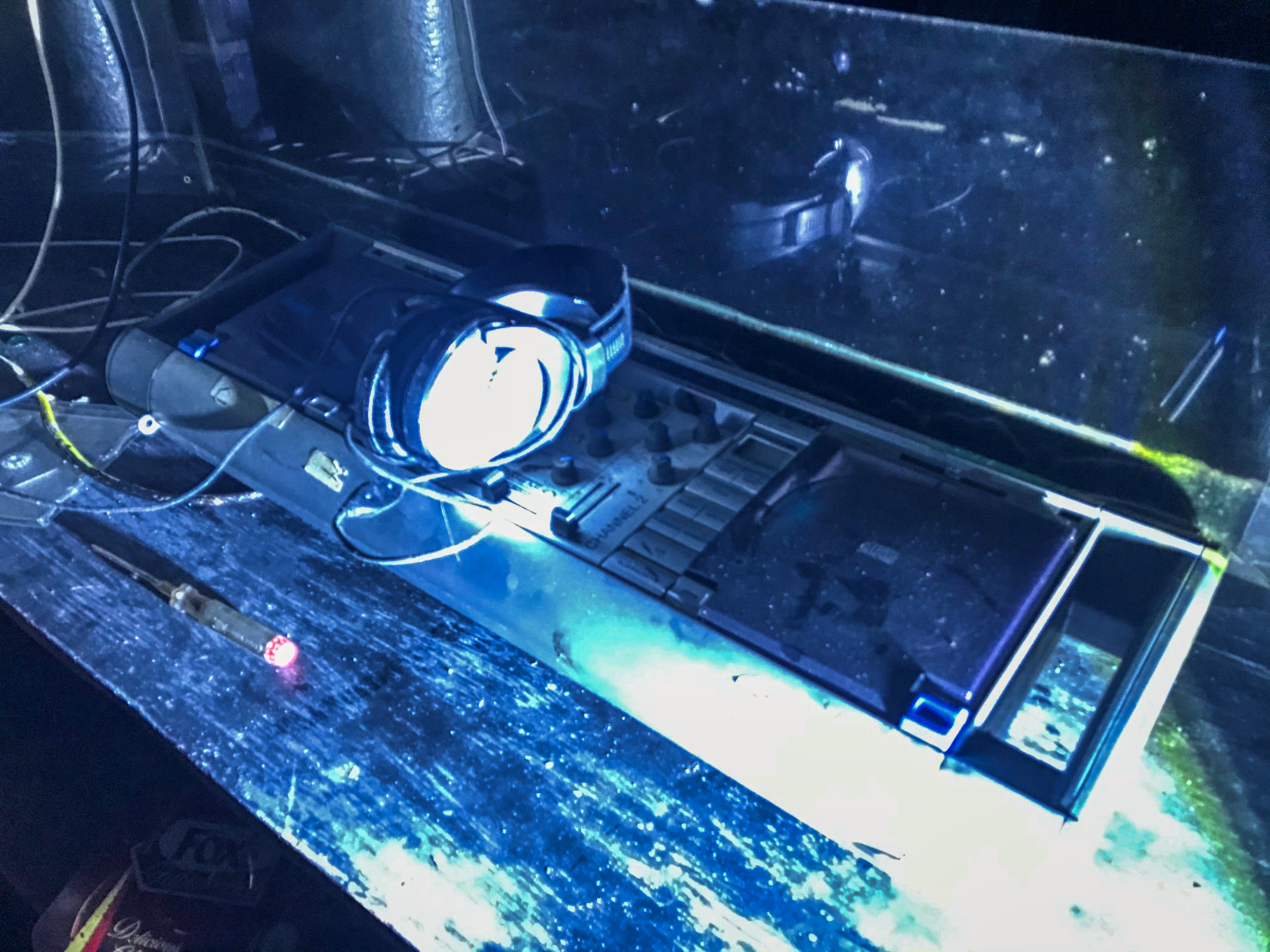 Why this image turned out as it did, I couldn't tell you. It's an old mixing desk the DJs use.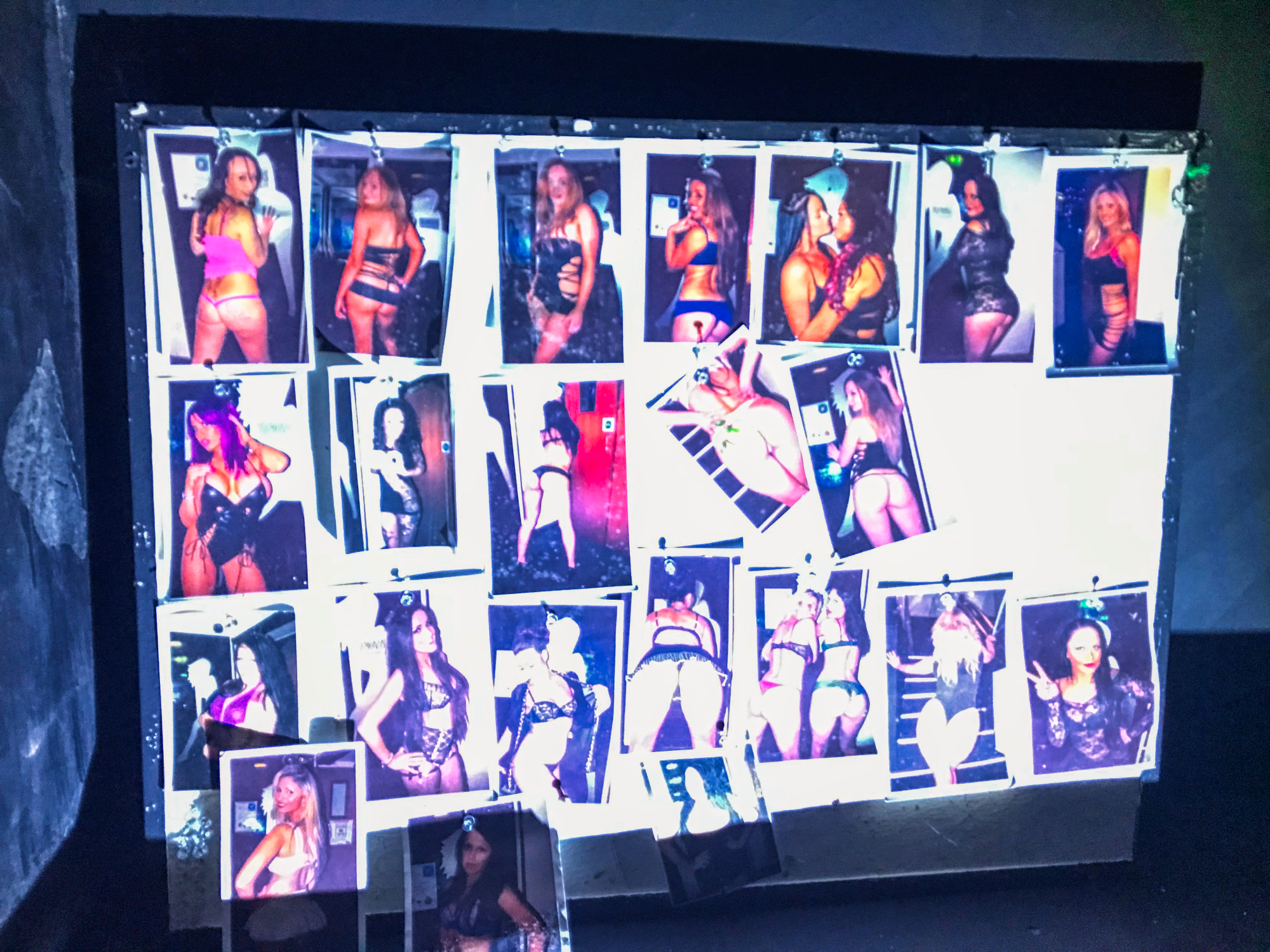 Those strippers were not half bad-looking chicks.
I couldn't fault Diamonds for variety. The cellar was full of old memories.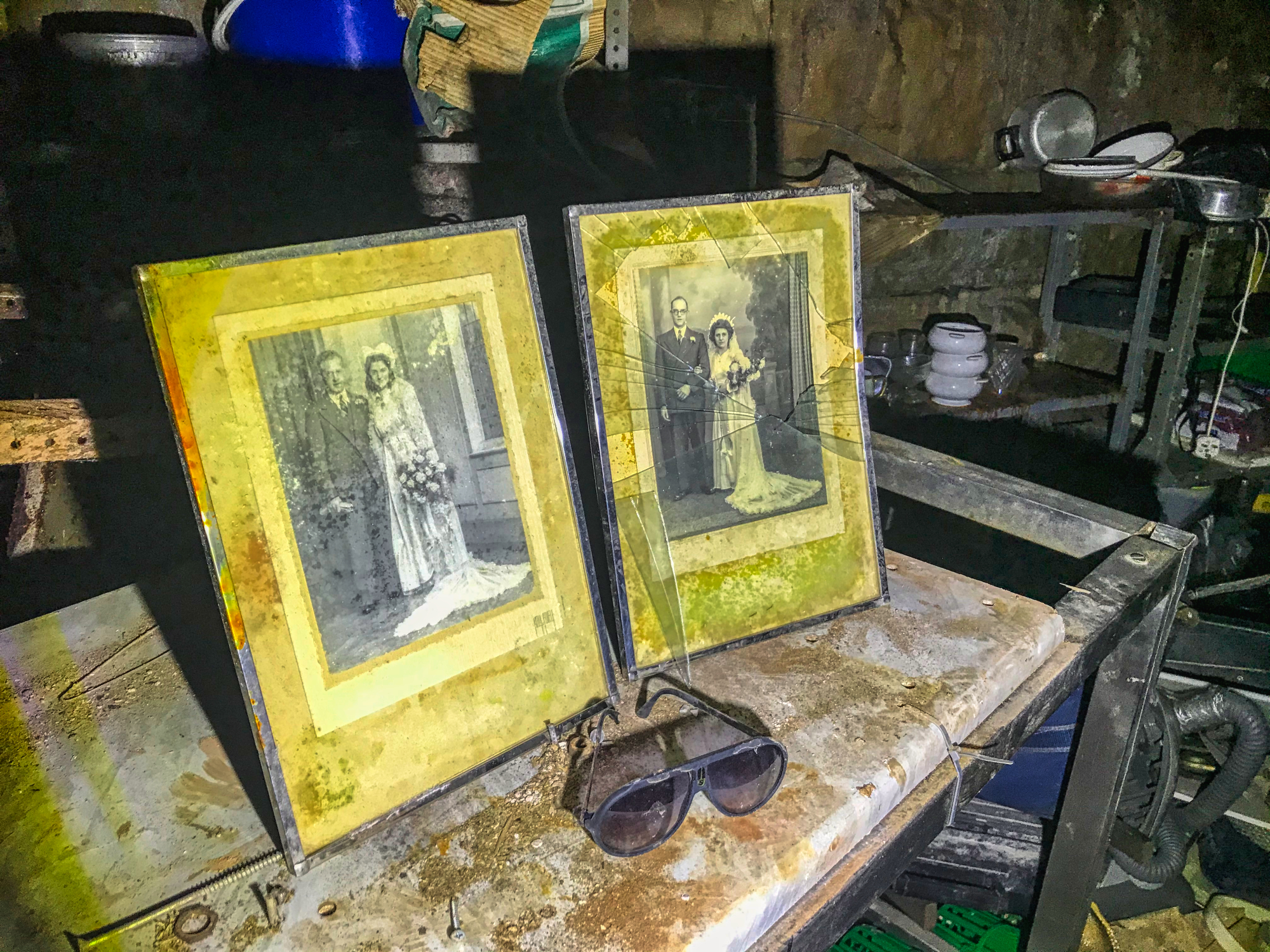 They are two different couples, both of them very old.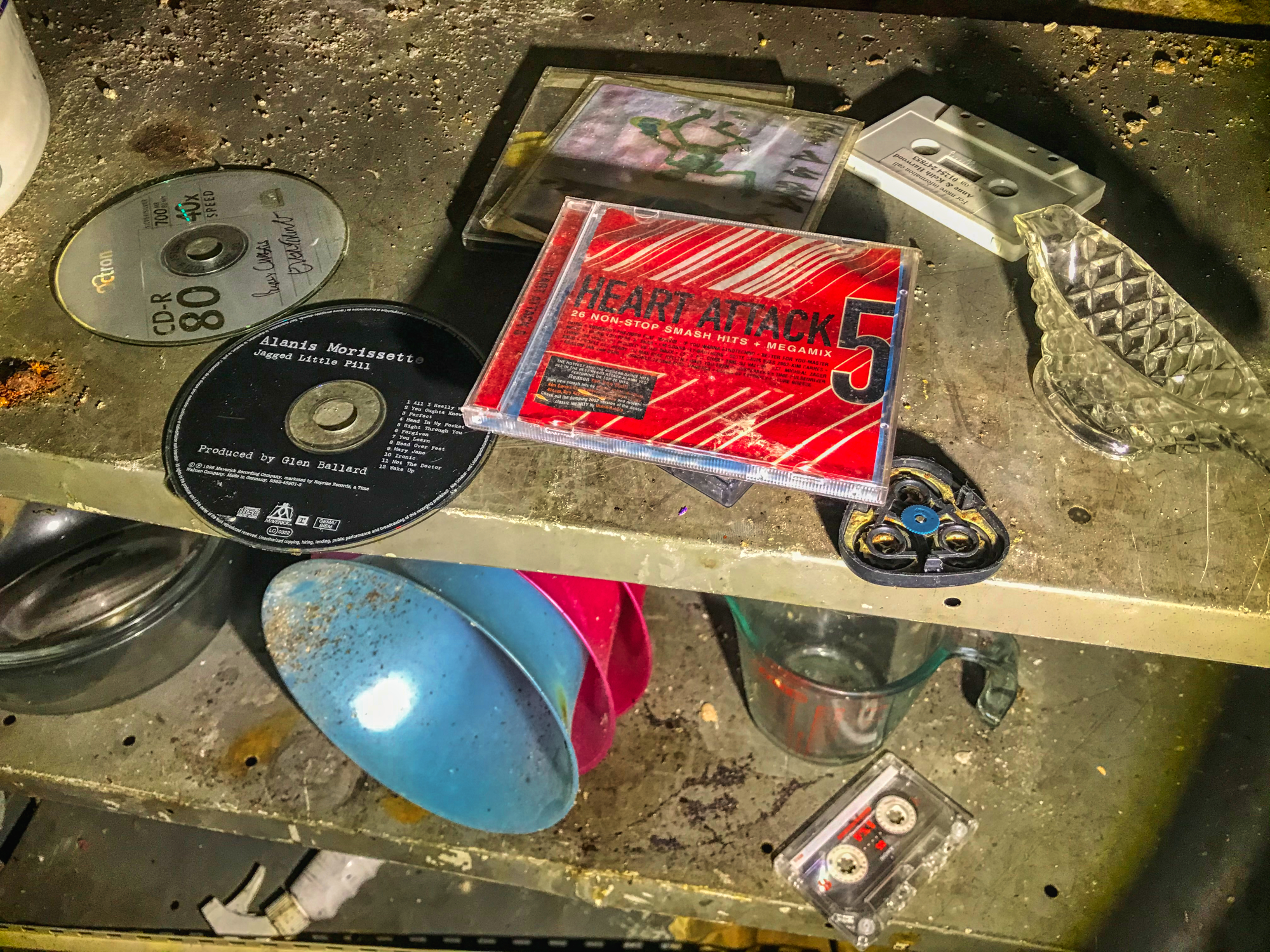 Alanis, I saw her live in 1996 on the Jagged Little Pill tour before the album went on to sell millions.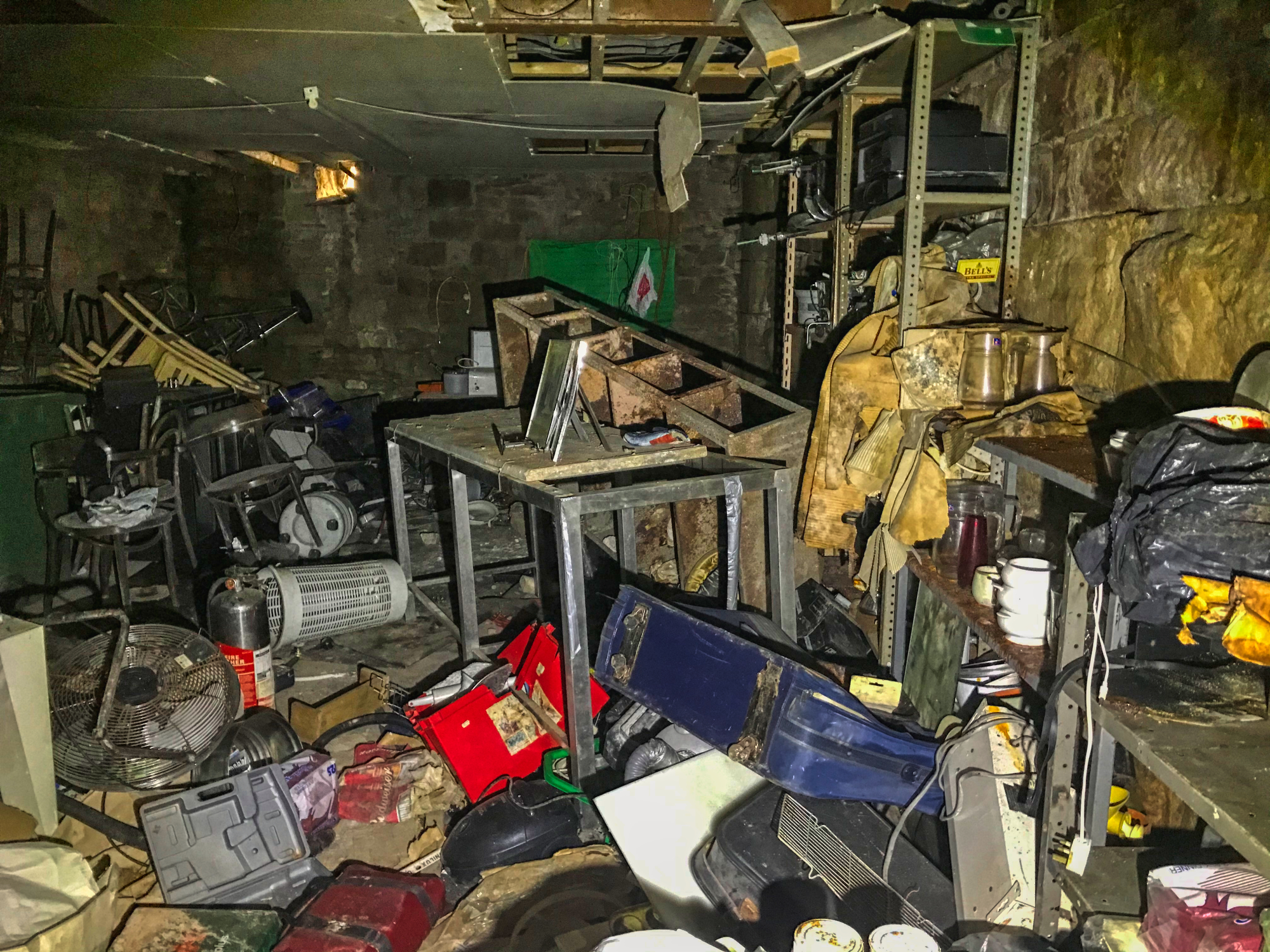 Walking around down there was not easy. They had jammed all kinds of junk in it.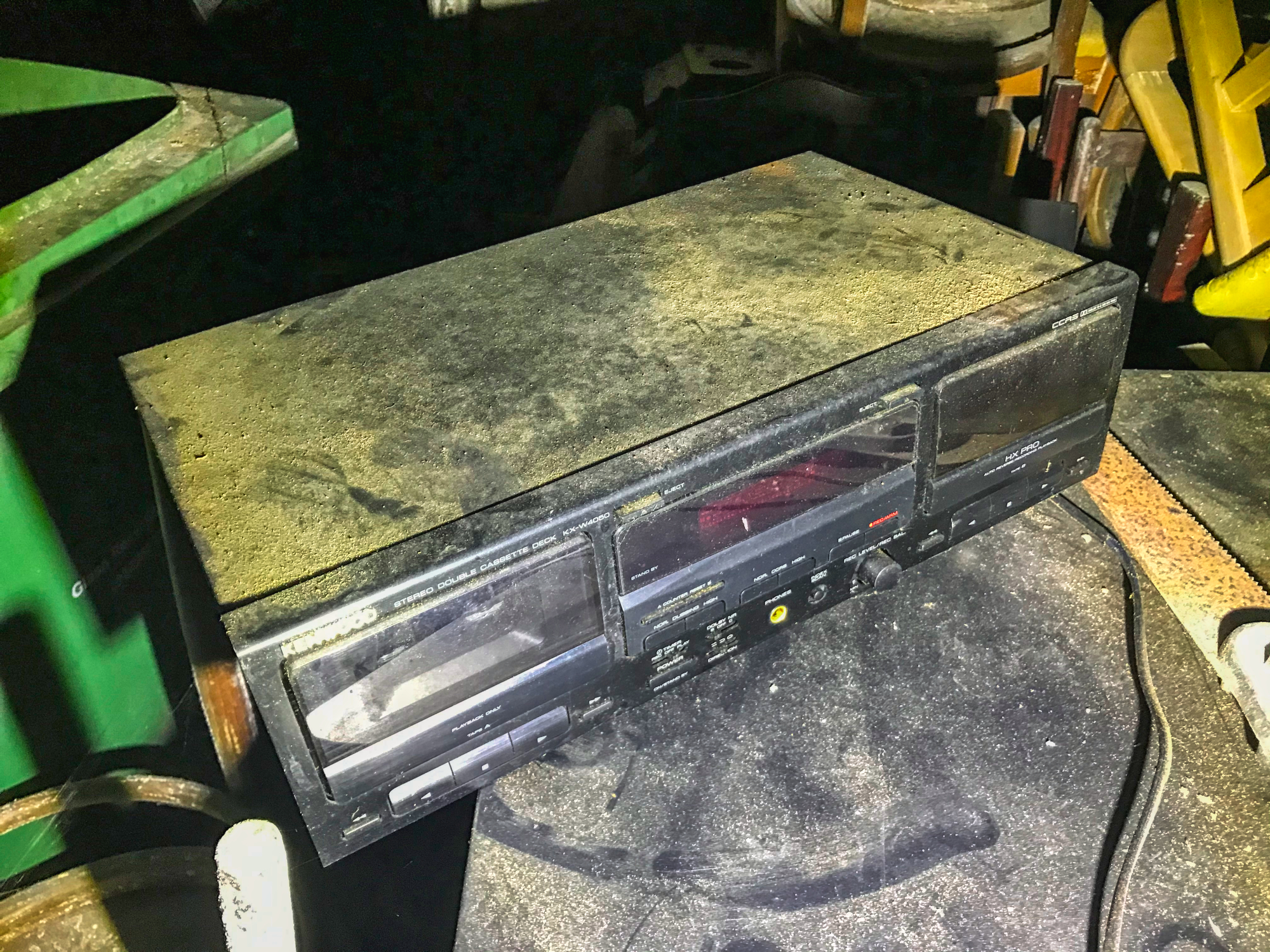 Double cassette decks; the pirate's choice once.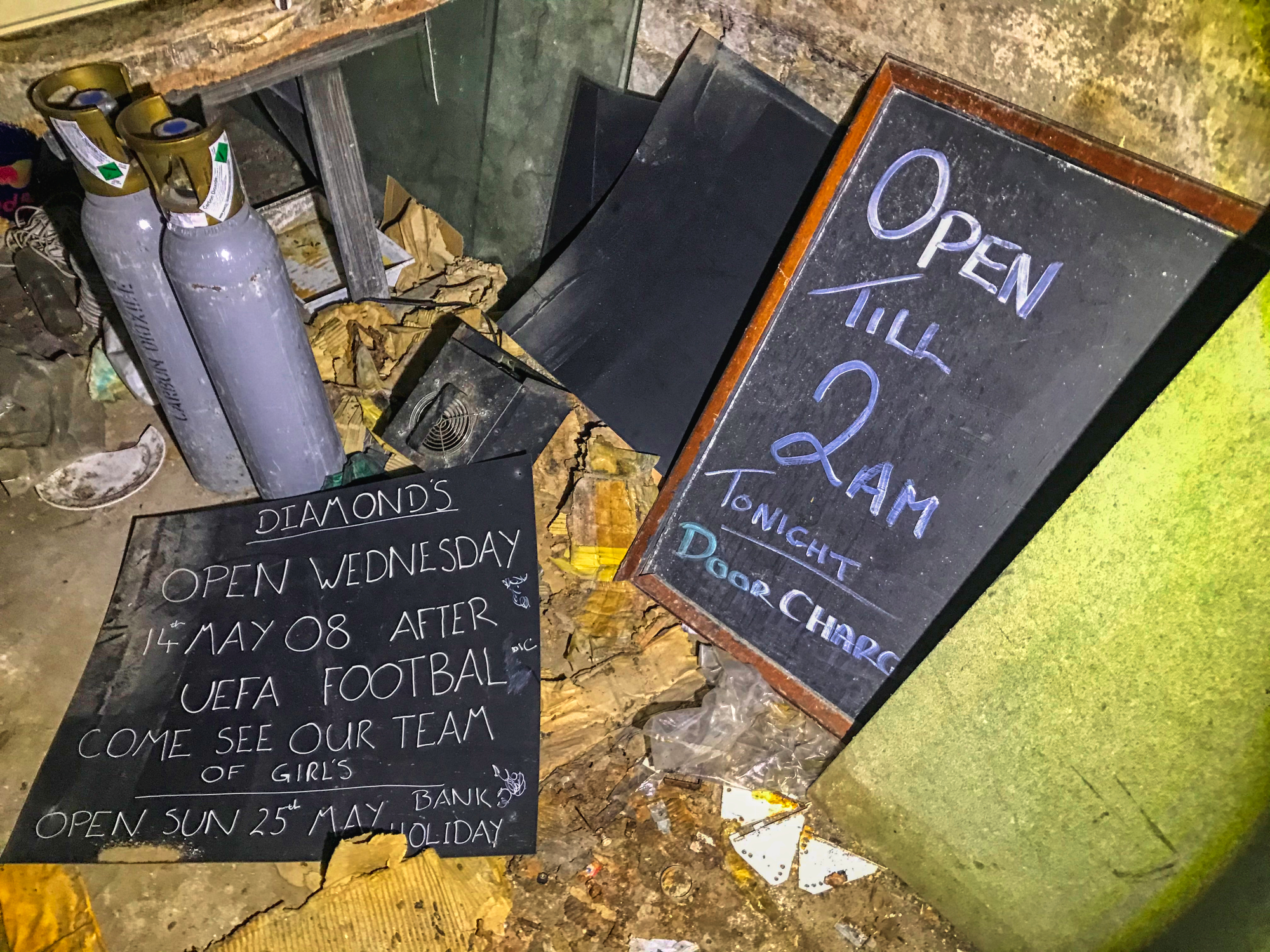 It was open in 2008. That's some years ago.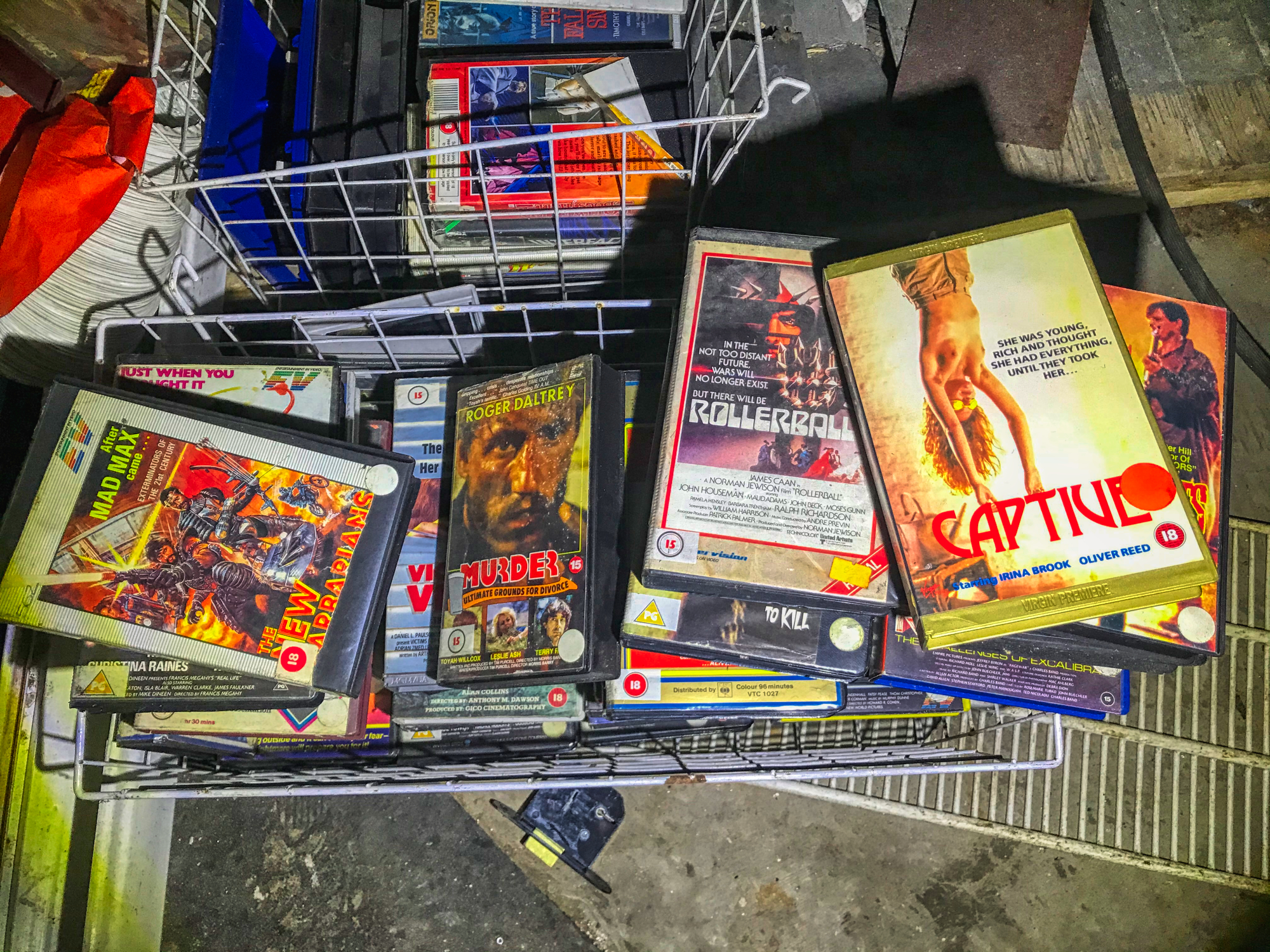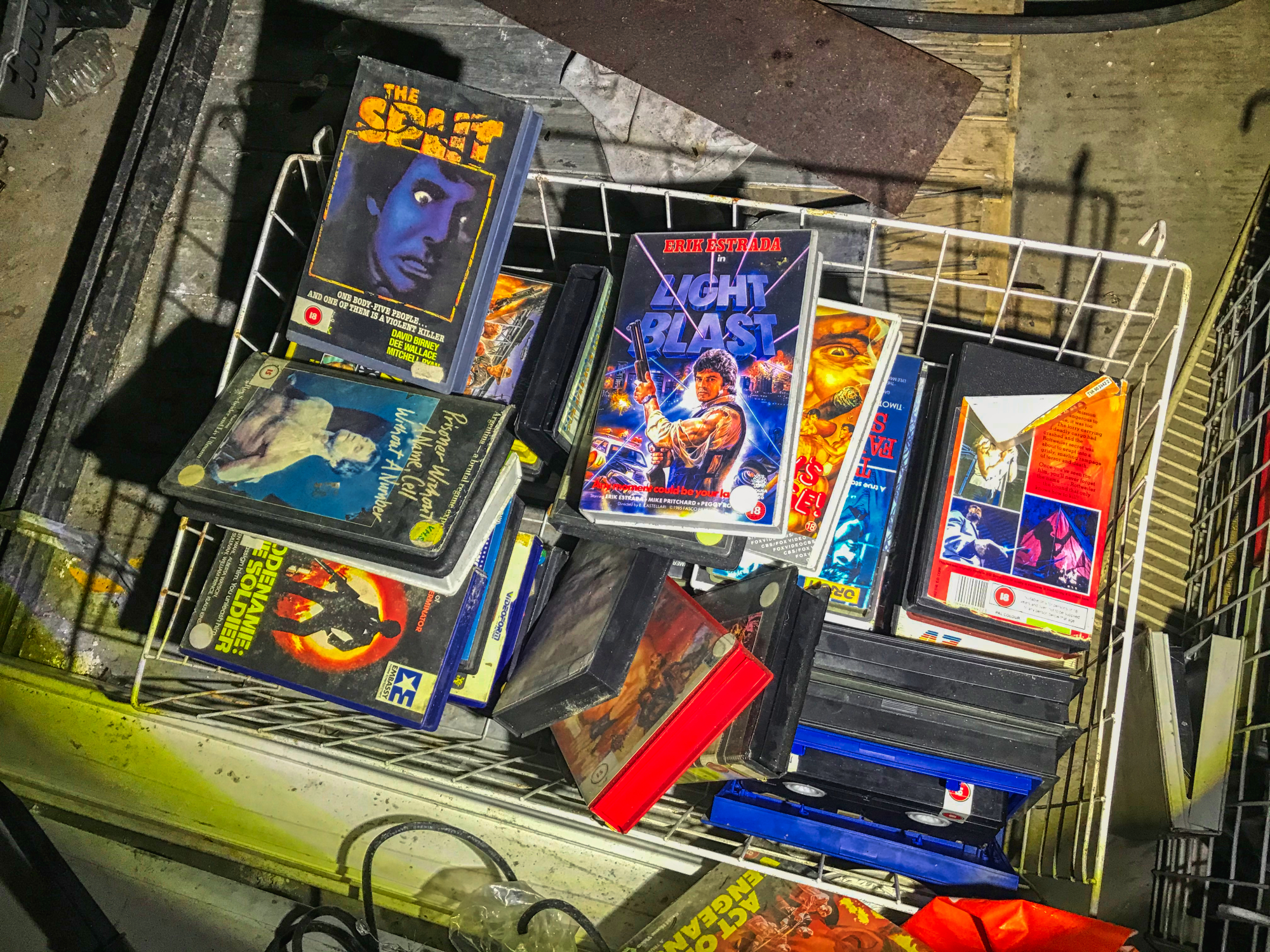 Now that is a decent VHS collection, and they would probably work too. It wasn't overly damp.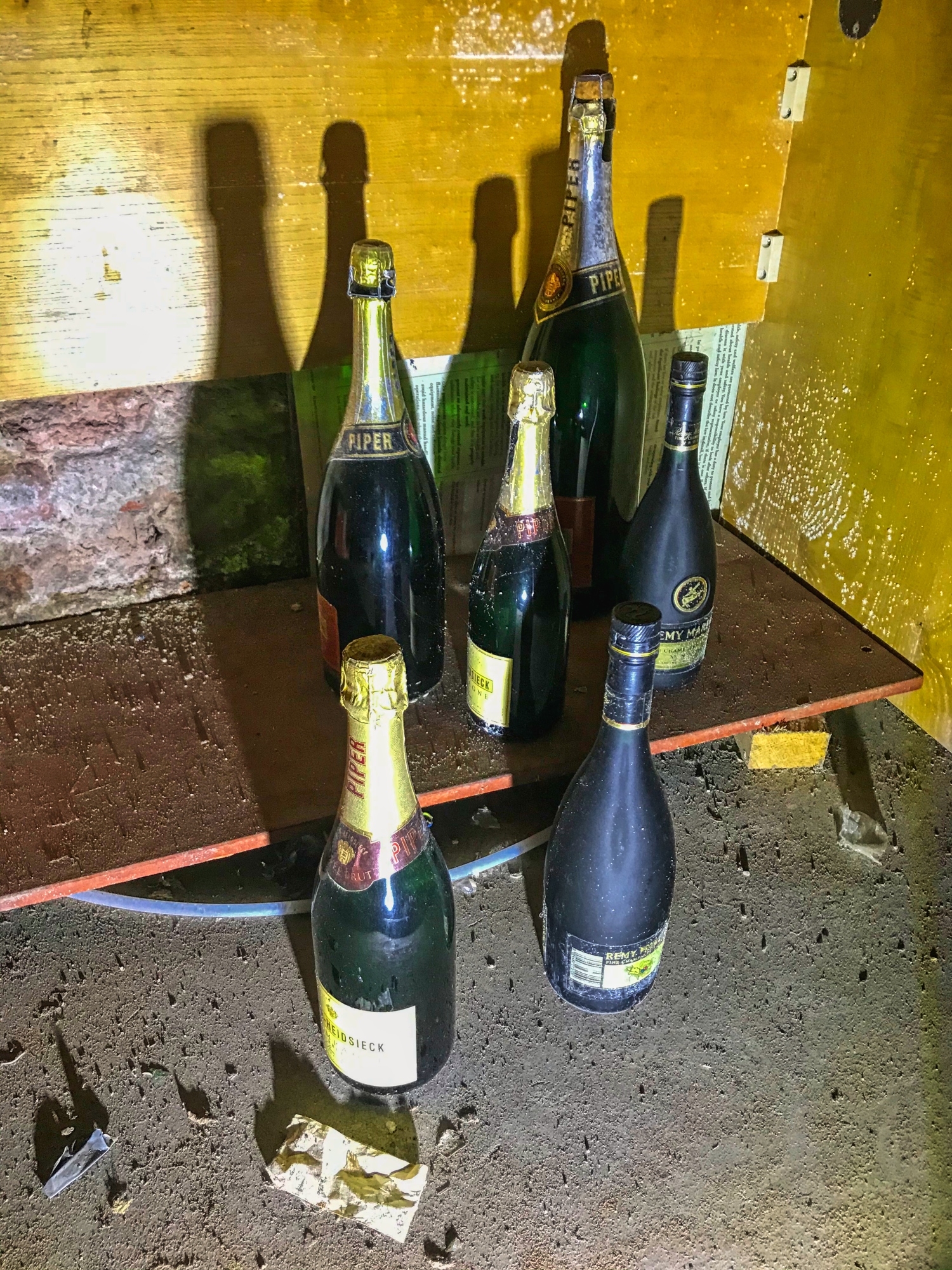 The caps are all attached, vintage champagne? I never noticed at the time. Wayne would have gouged on these later.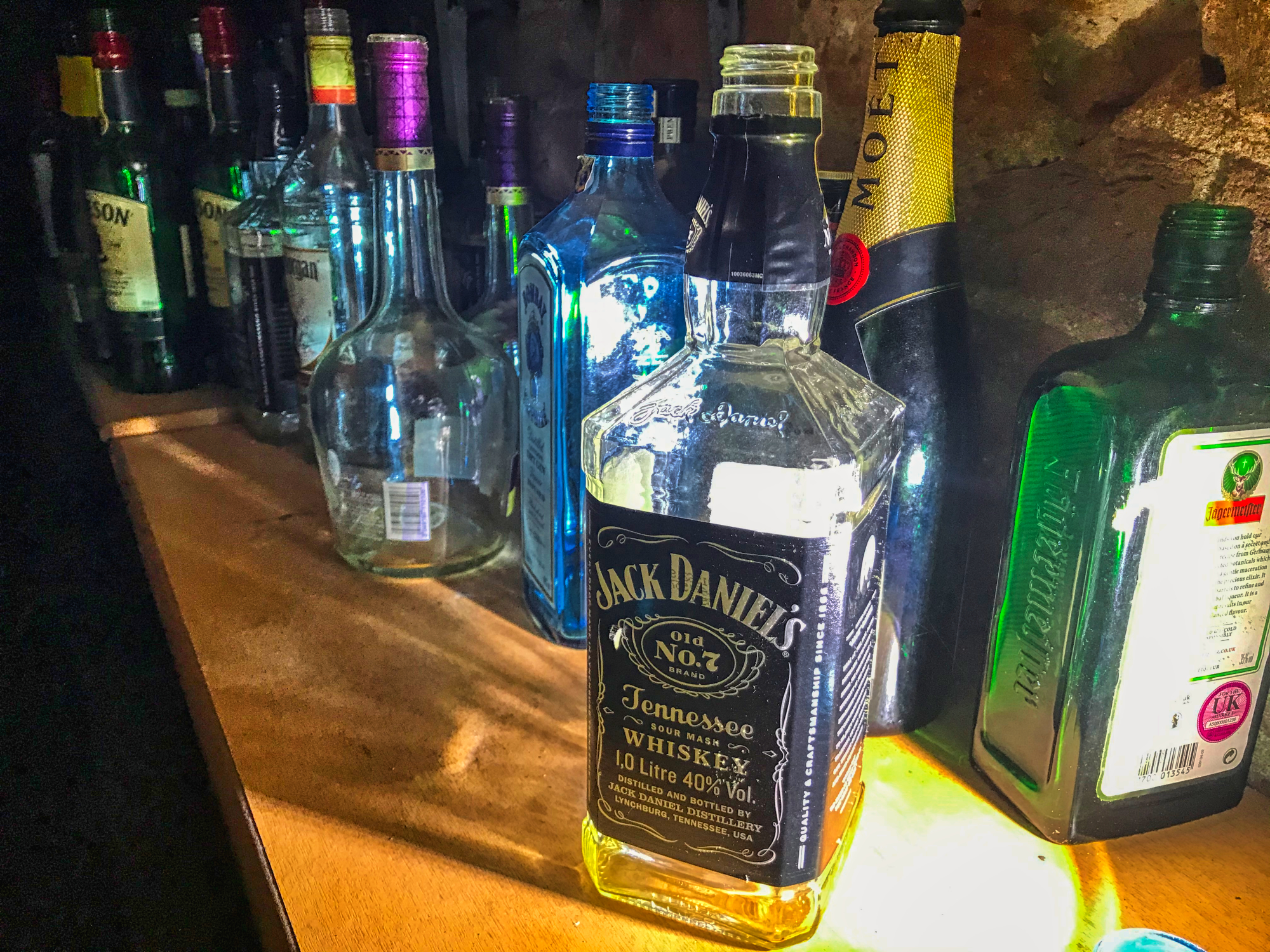 The Jack Daniels could well be Jack's piss. Better stay on the side of caution or it could be 'Dumb and Dumber' all over again.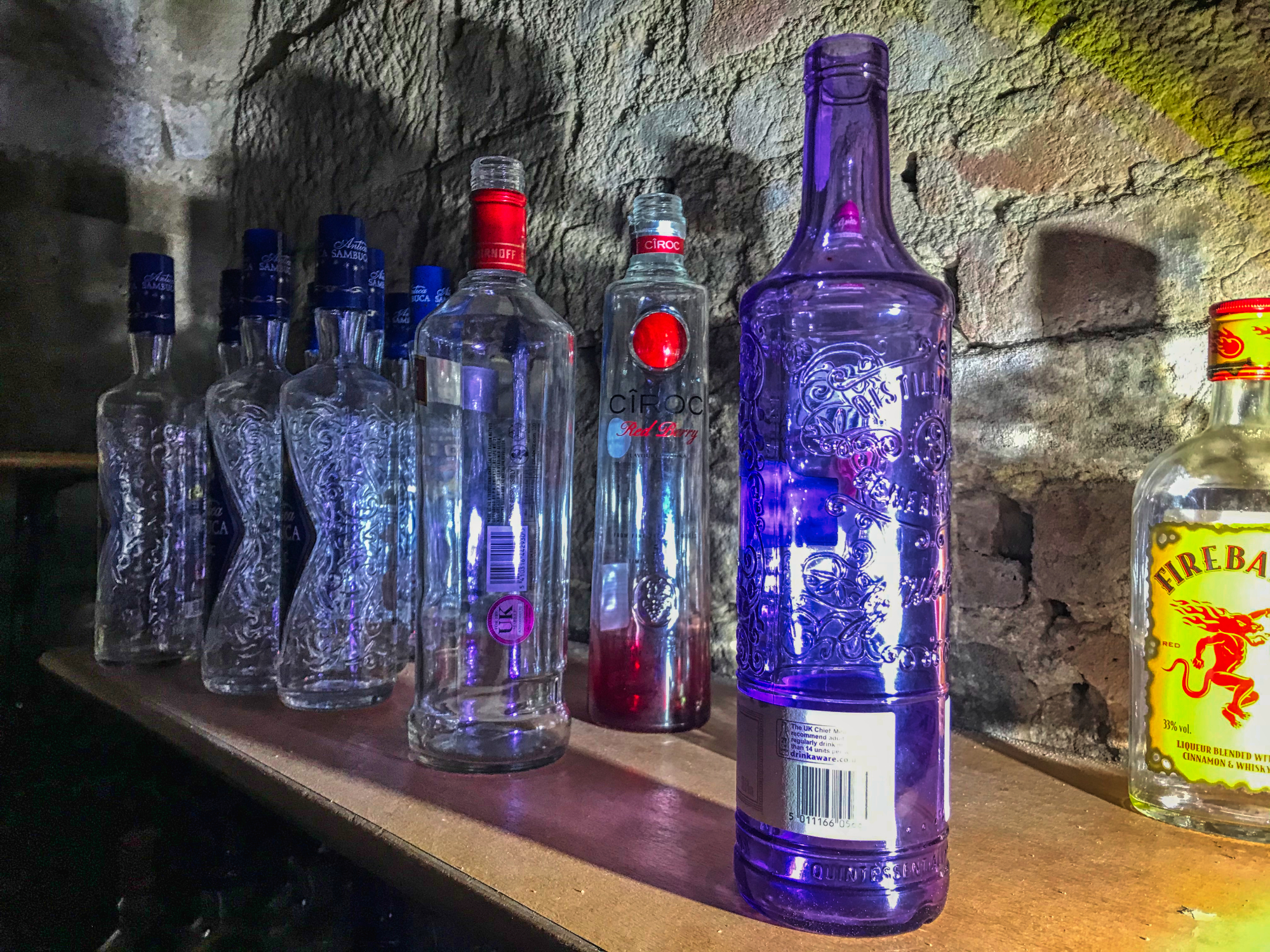 These were all very empty. They went through a lot of Sambuca.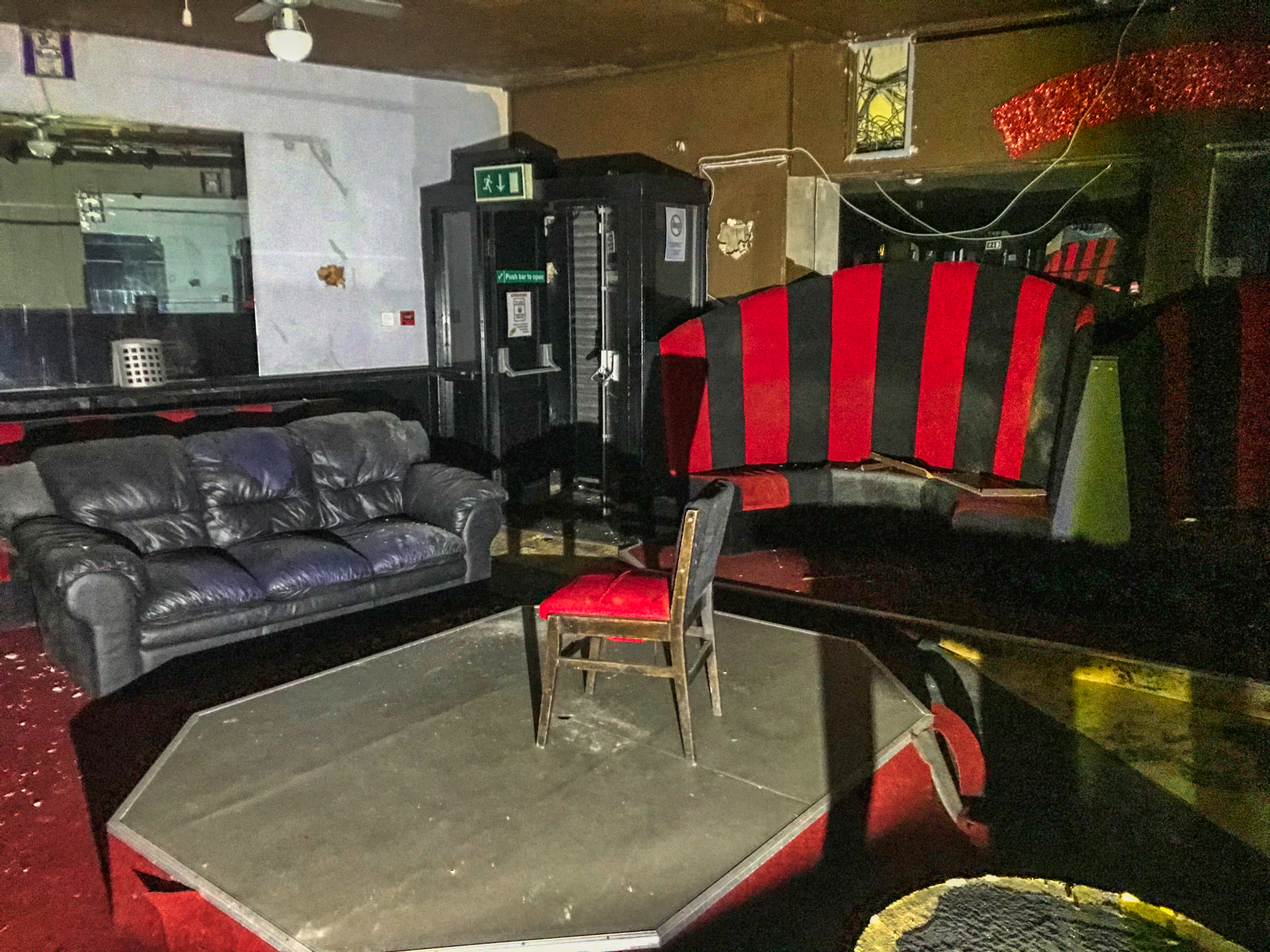 Can you imagine sitting on the leather sofa watching those girls gyrate on the platform?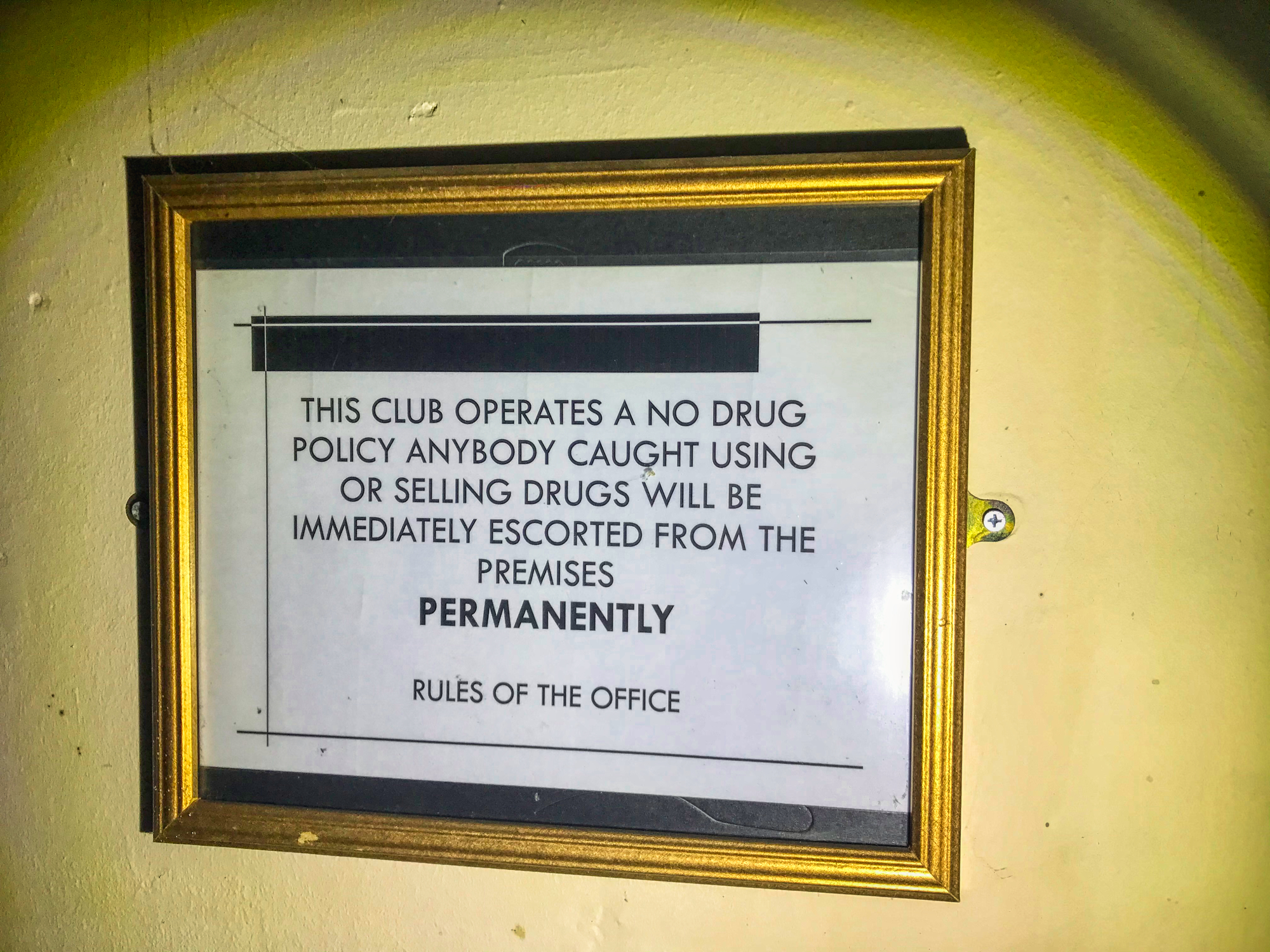 Such signs must be displayed…, and the rules regularly bent.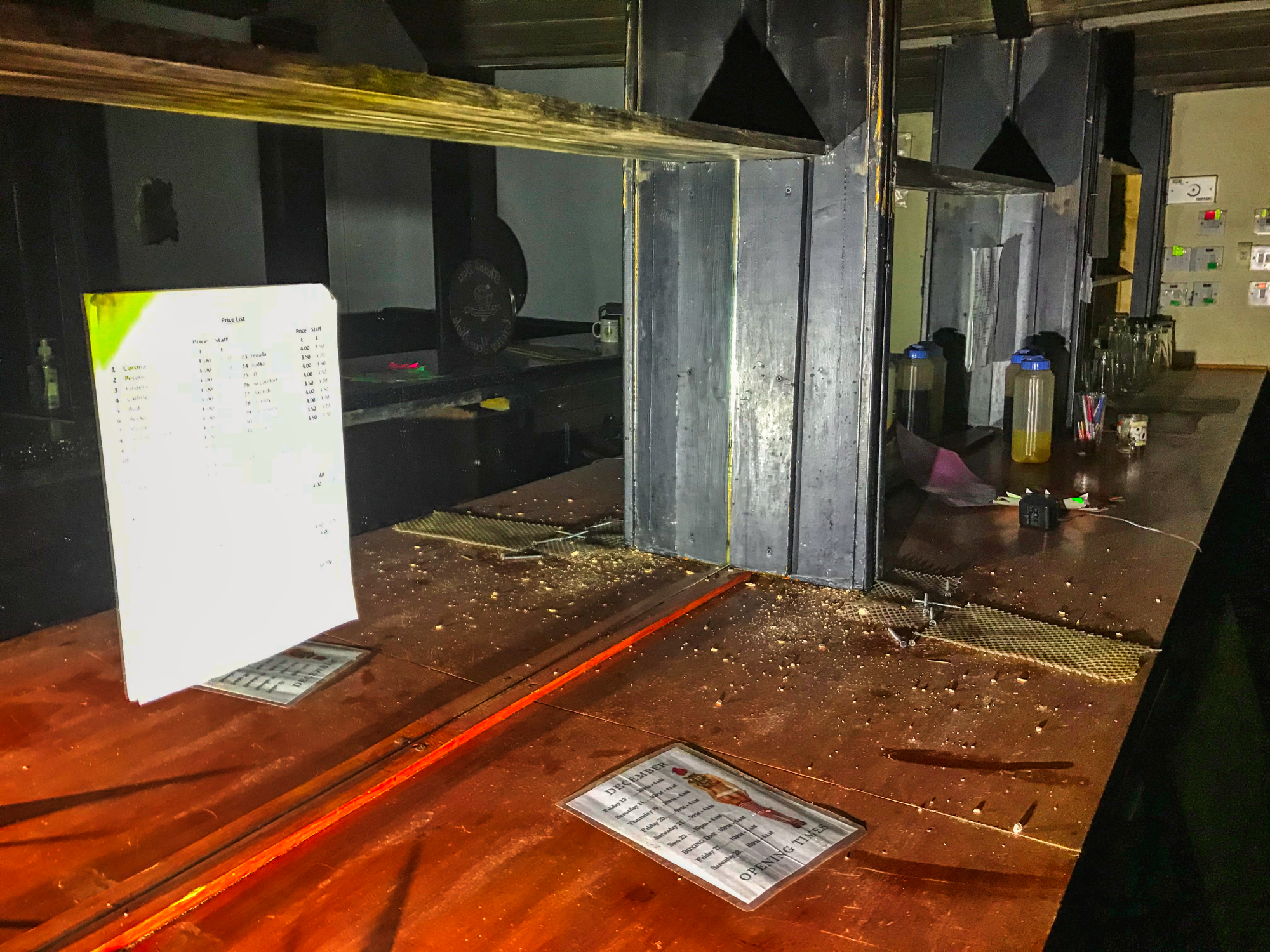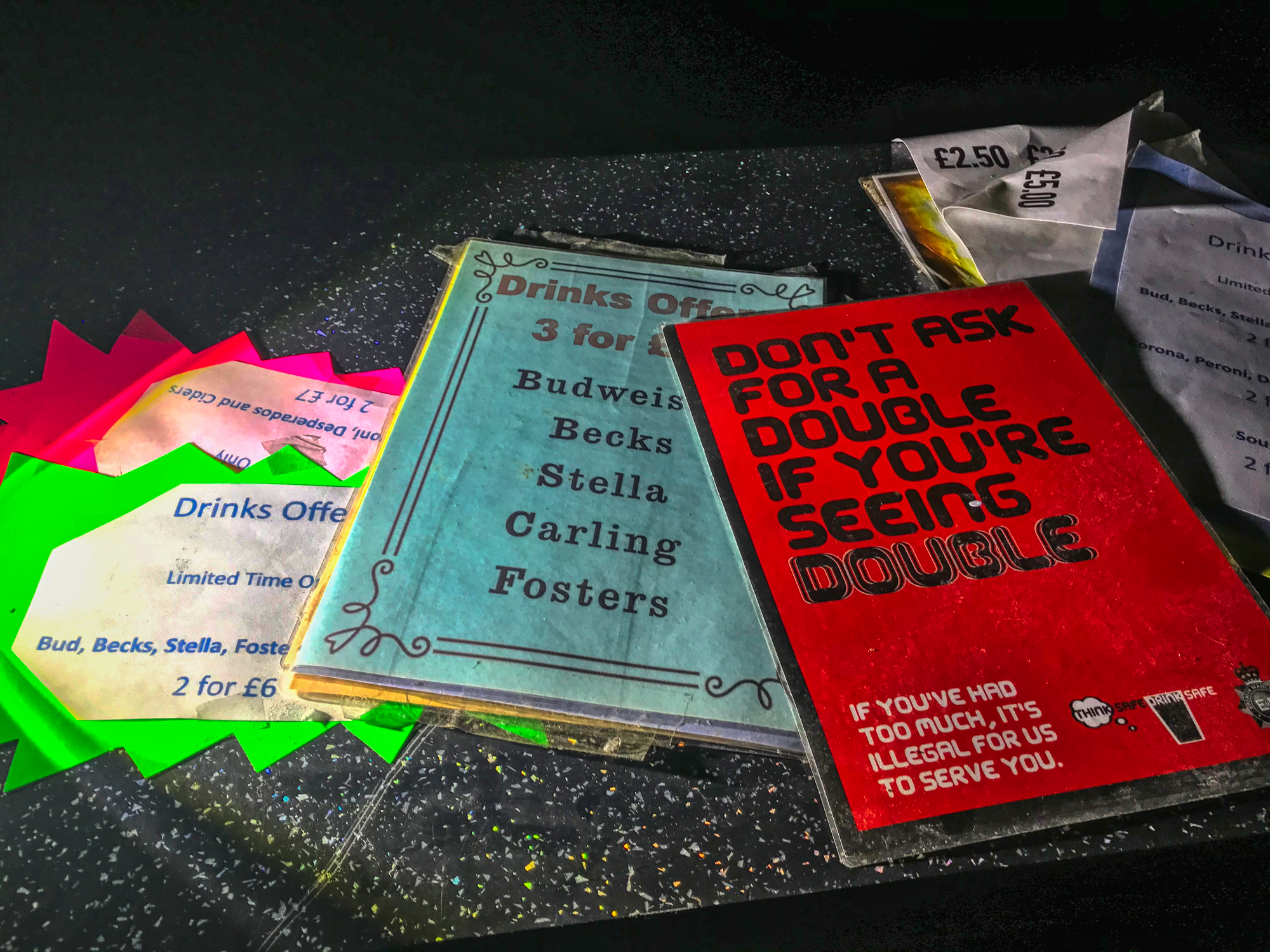 3 for £10 deals and then a warning about doubles. Talk about contradiction.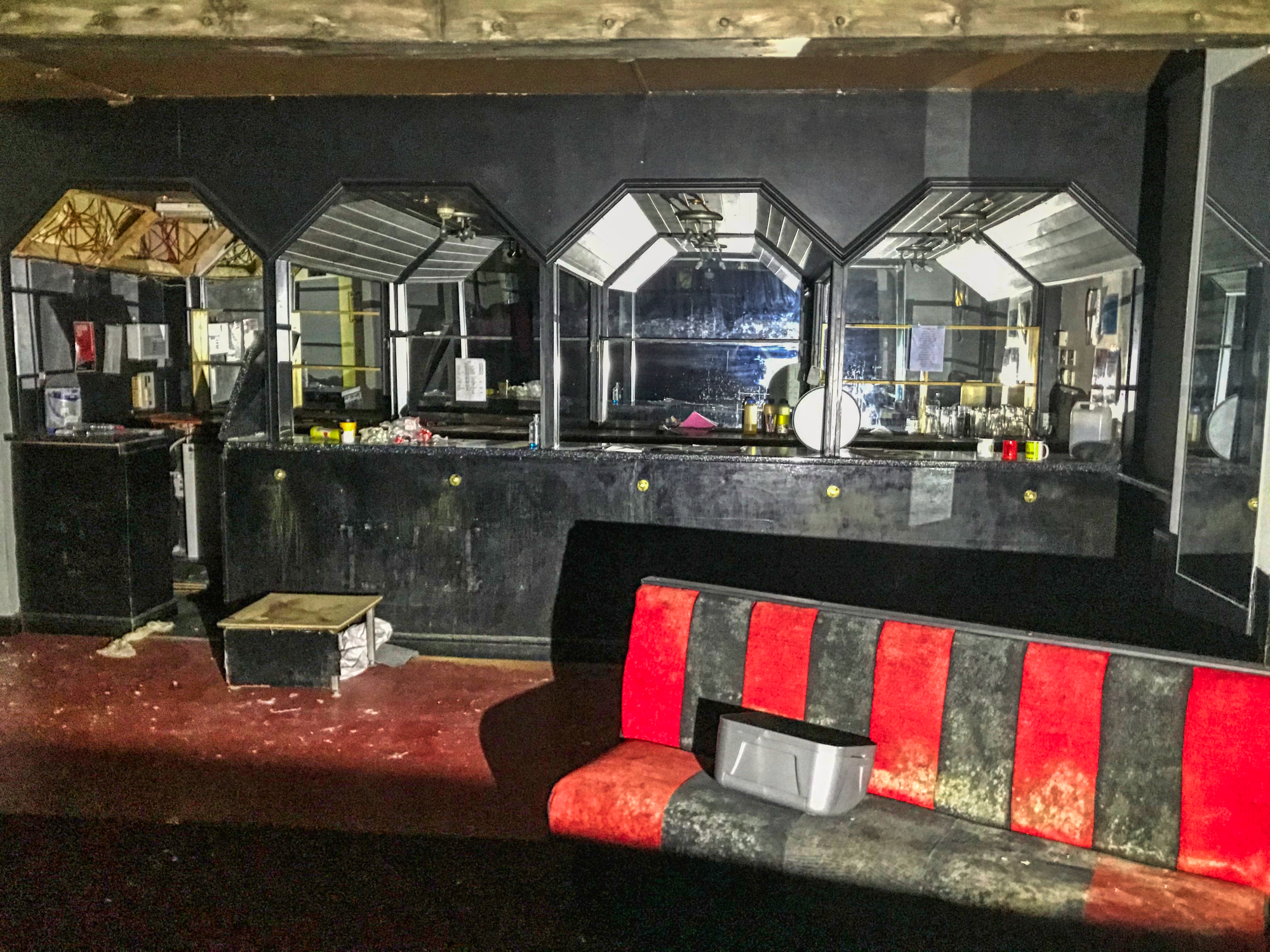 I heard this bar got completely trashed once the TourBus arrived. You have to be quick or be content with the devastation.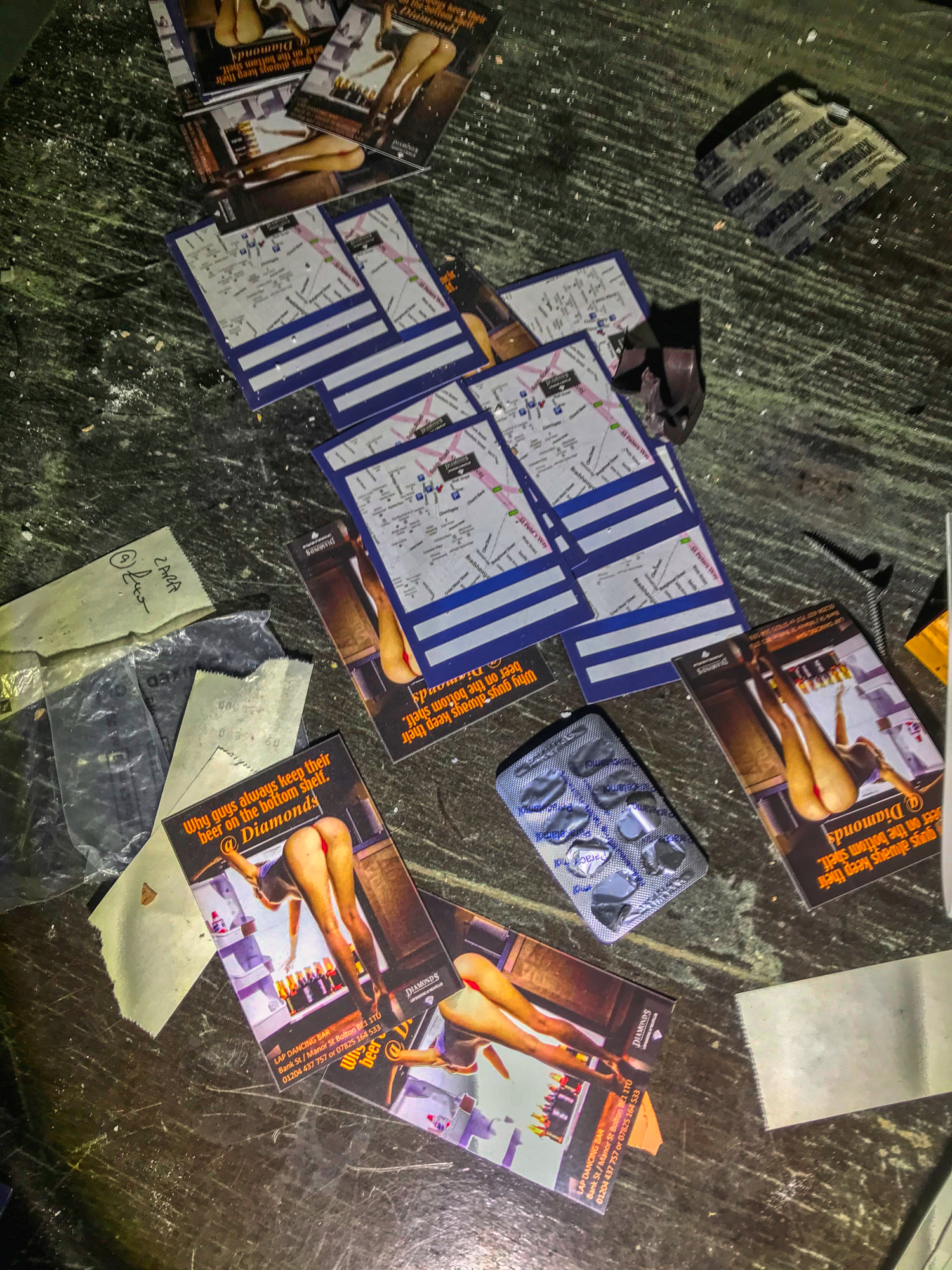 Diamonds must have been quite the hit once.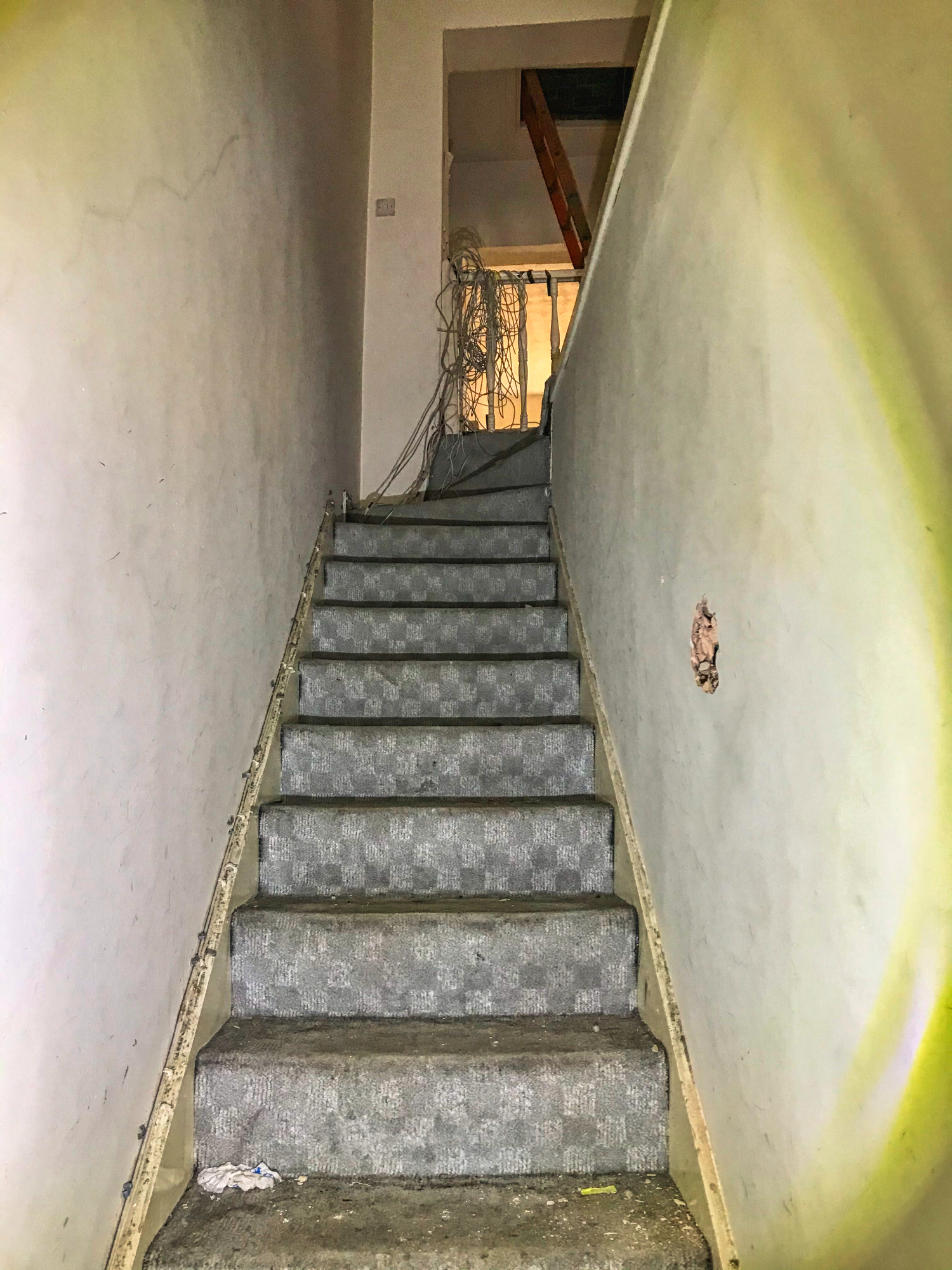 Evolving even more and walking through the labyrinth of passages I climbed yet more stairs to get to where the boss used to live.
…'Bosses always live on the top floor. Watch Game of Death featuring a fake Bruce Lee and you will understand'…
The living quarters were almost habitable, with tables, sofas, and even a CRT TV.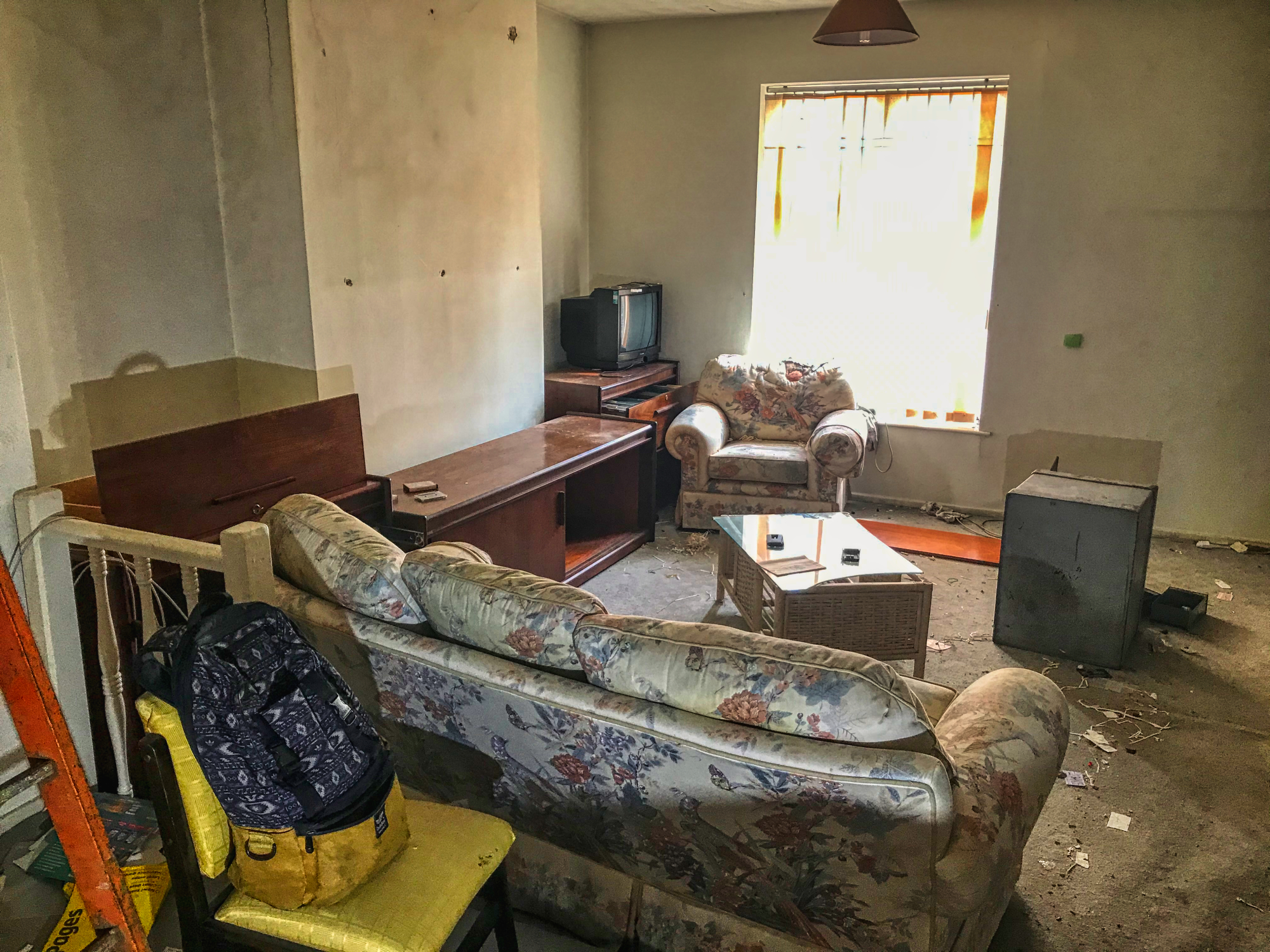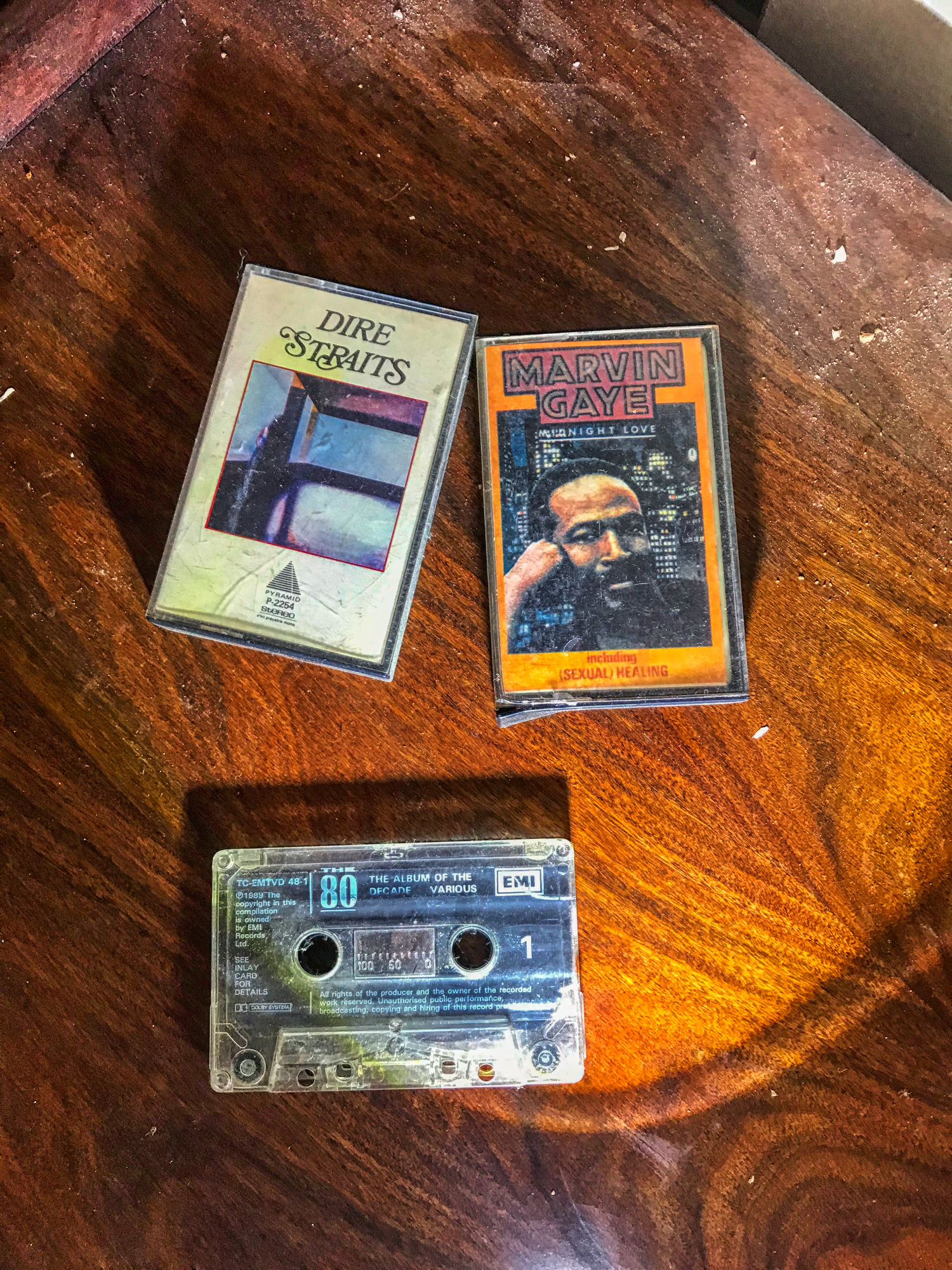 ....with comforting music to listen to.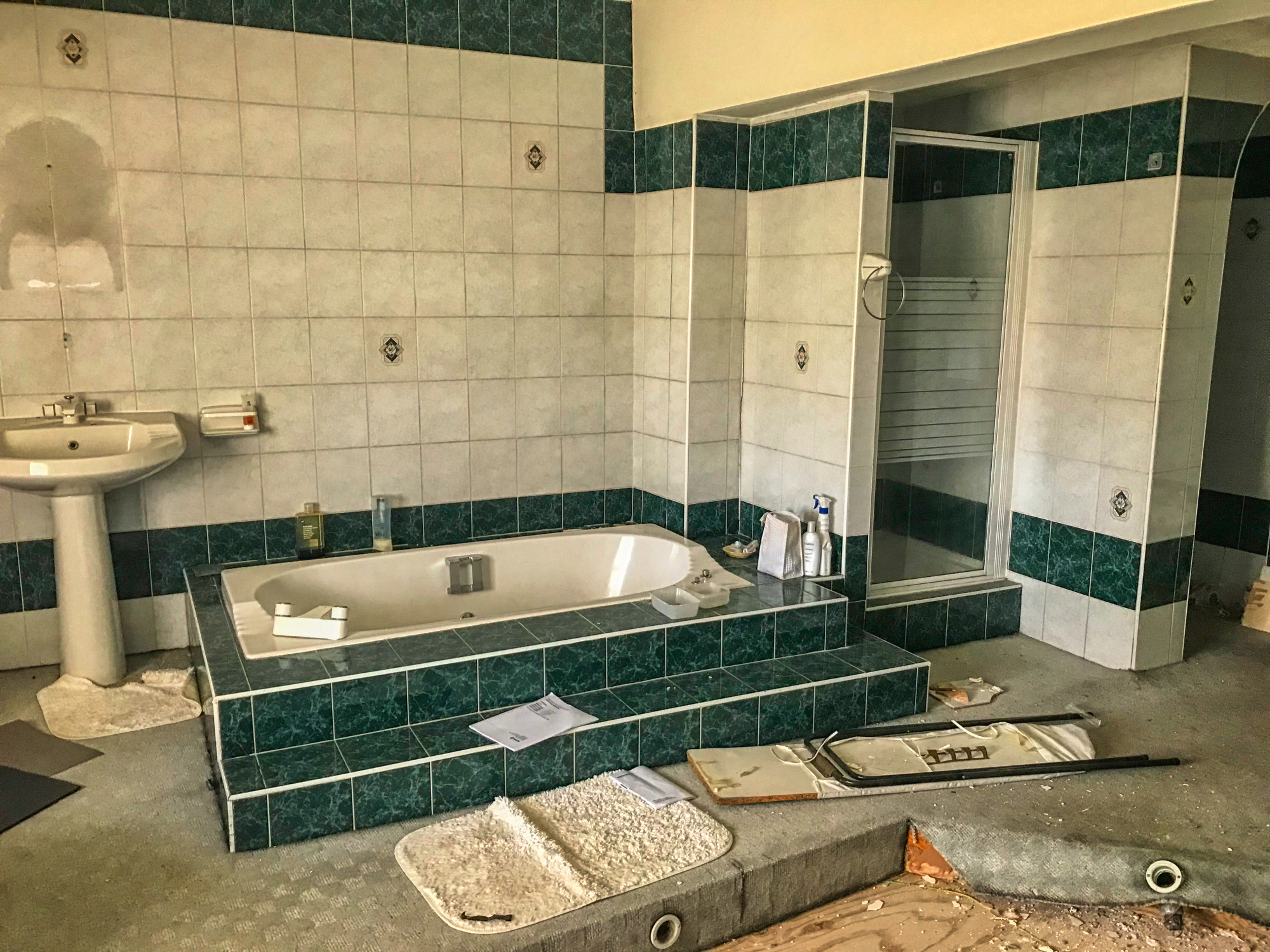 Room dividers might be a good idea. A Jacuzzi yes, but the shower is a little public and only just covers up your bits.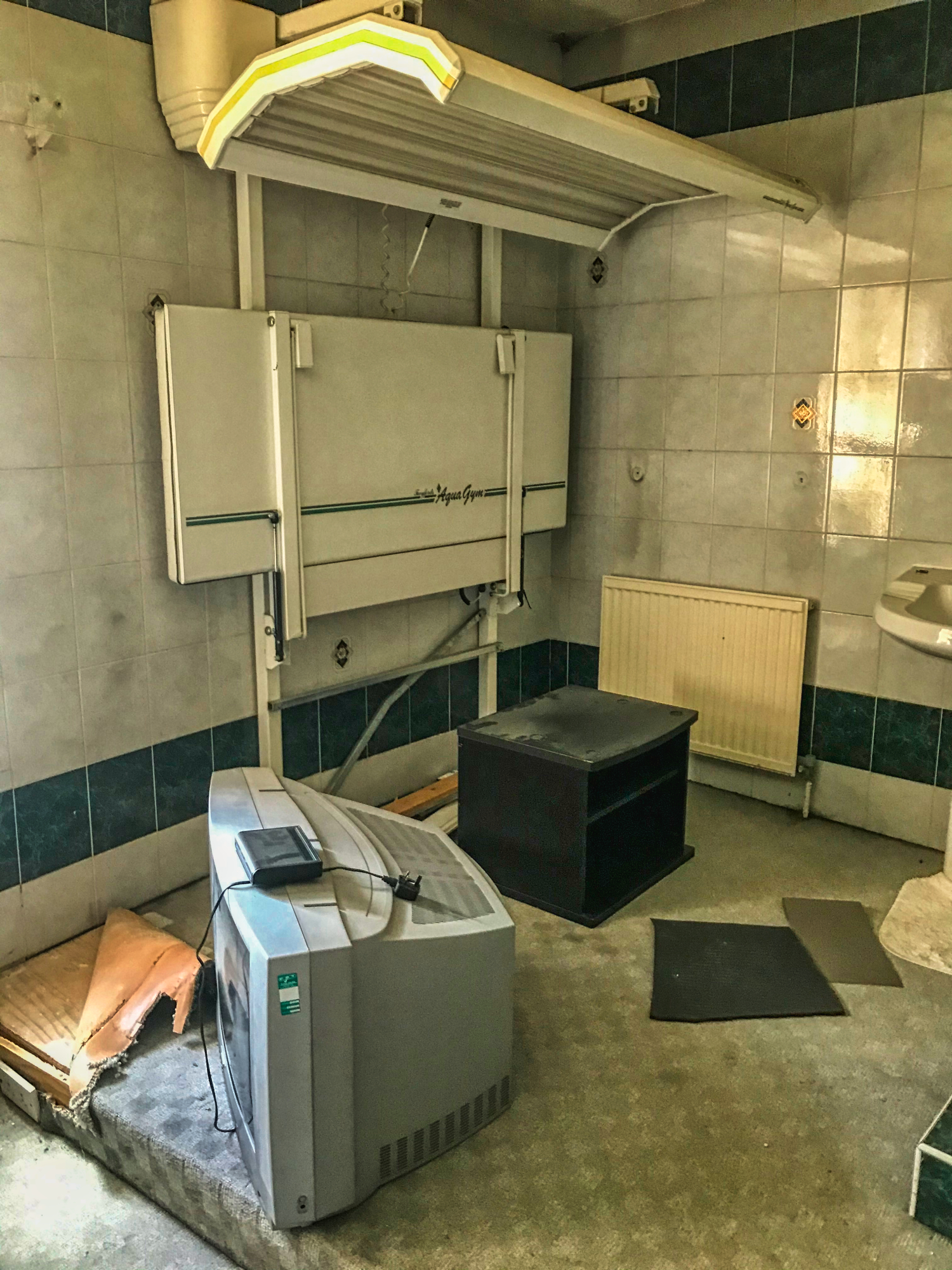 There's even a sunbed in the corner with a separate TV to stop you from being bored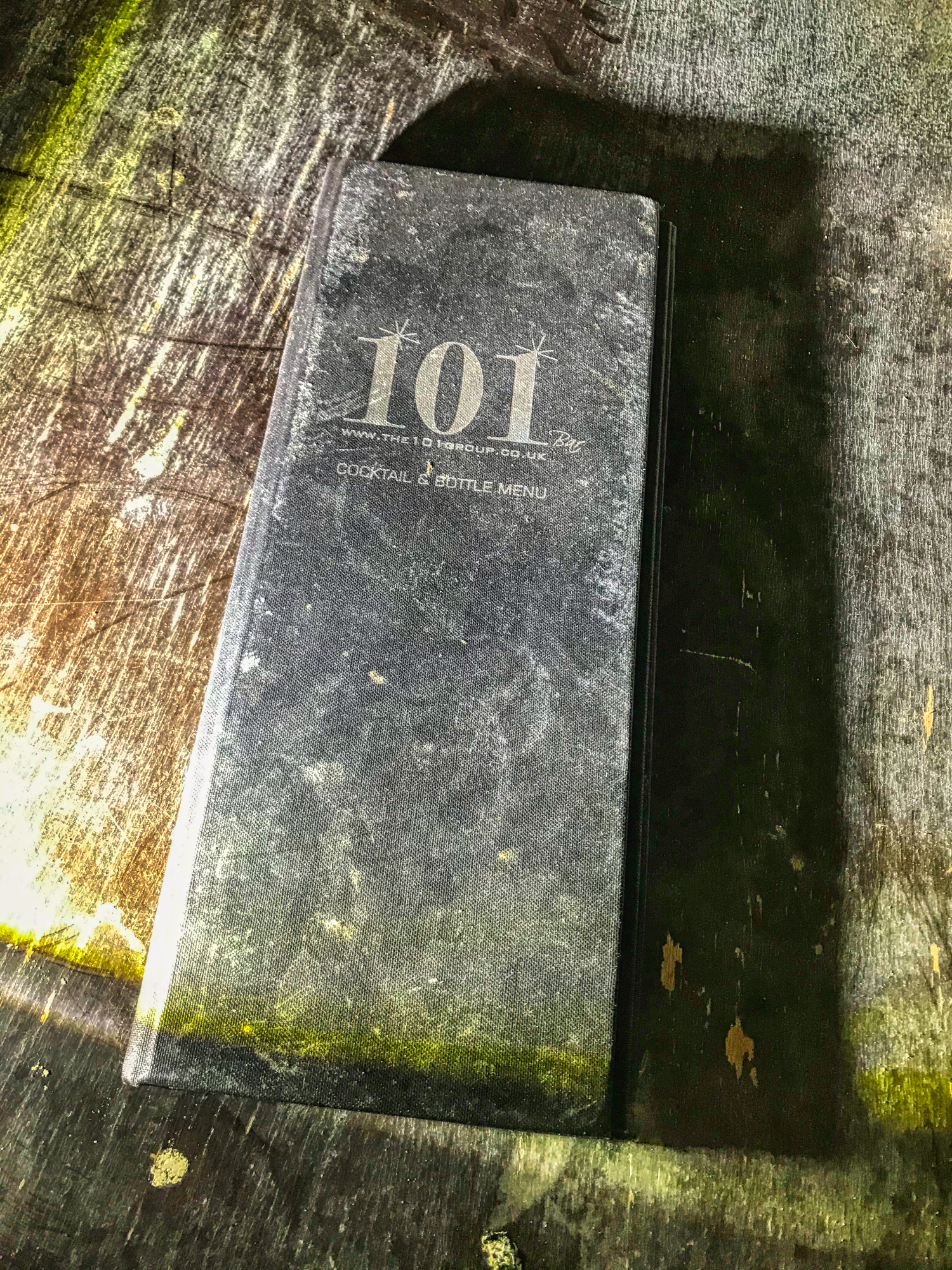 Free delivery for the boss man?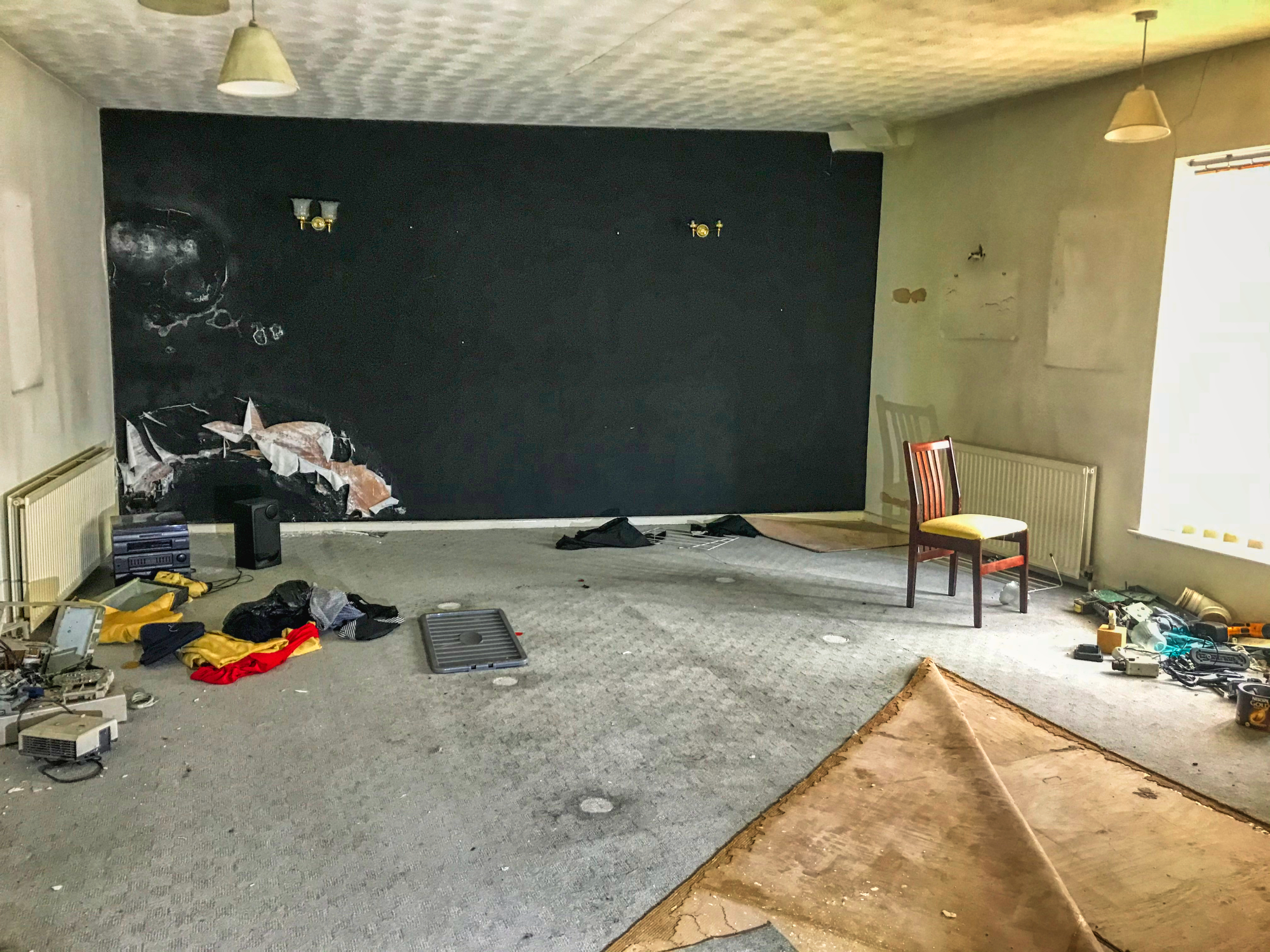 It must have been the bedroom once, but again no dividers.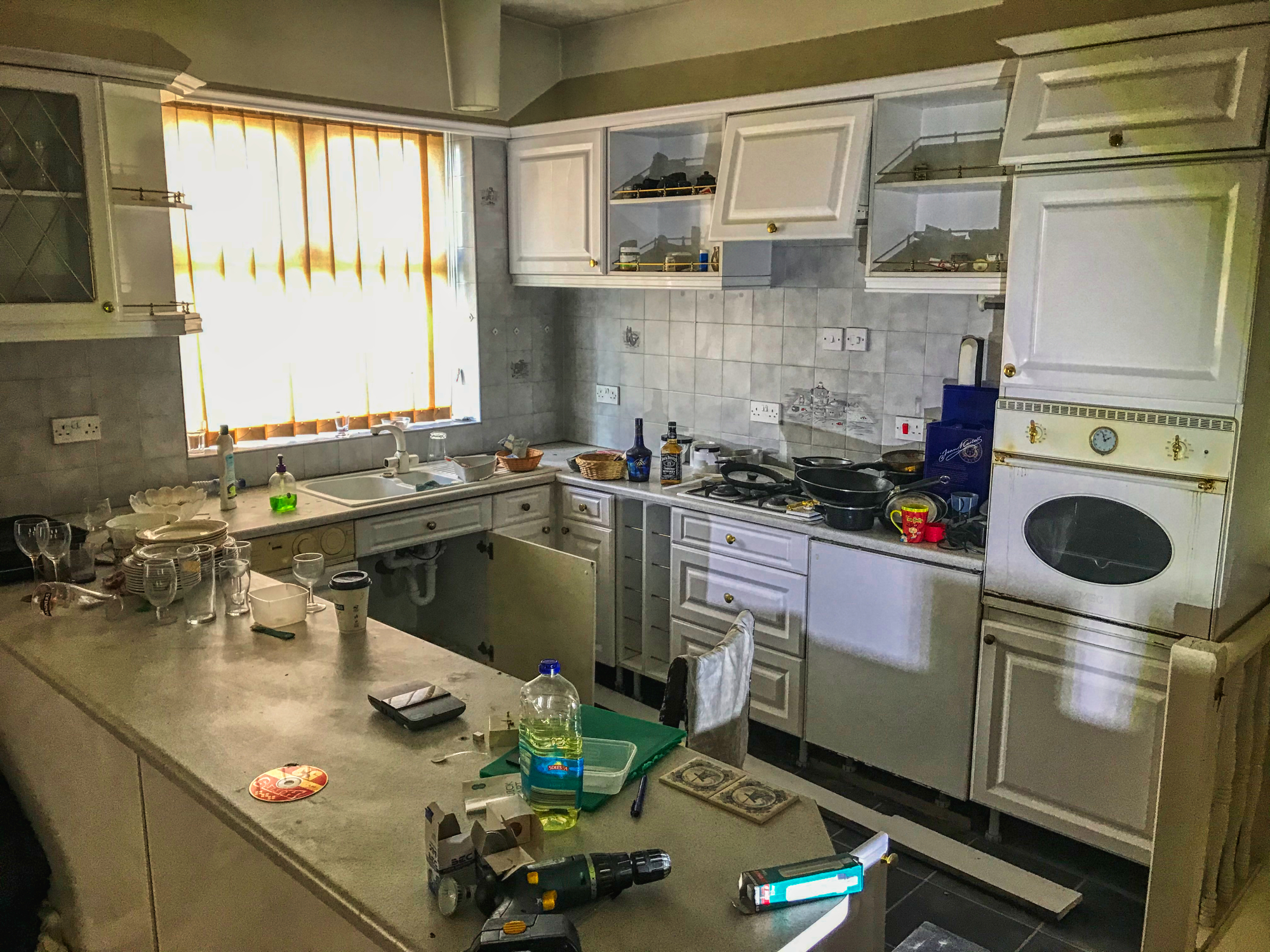 The kitchen was right next to it and what was that… a towel!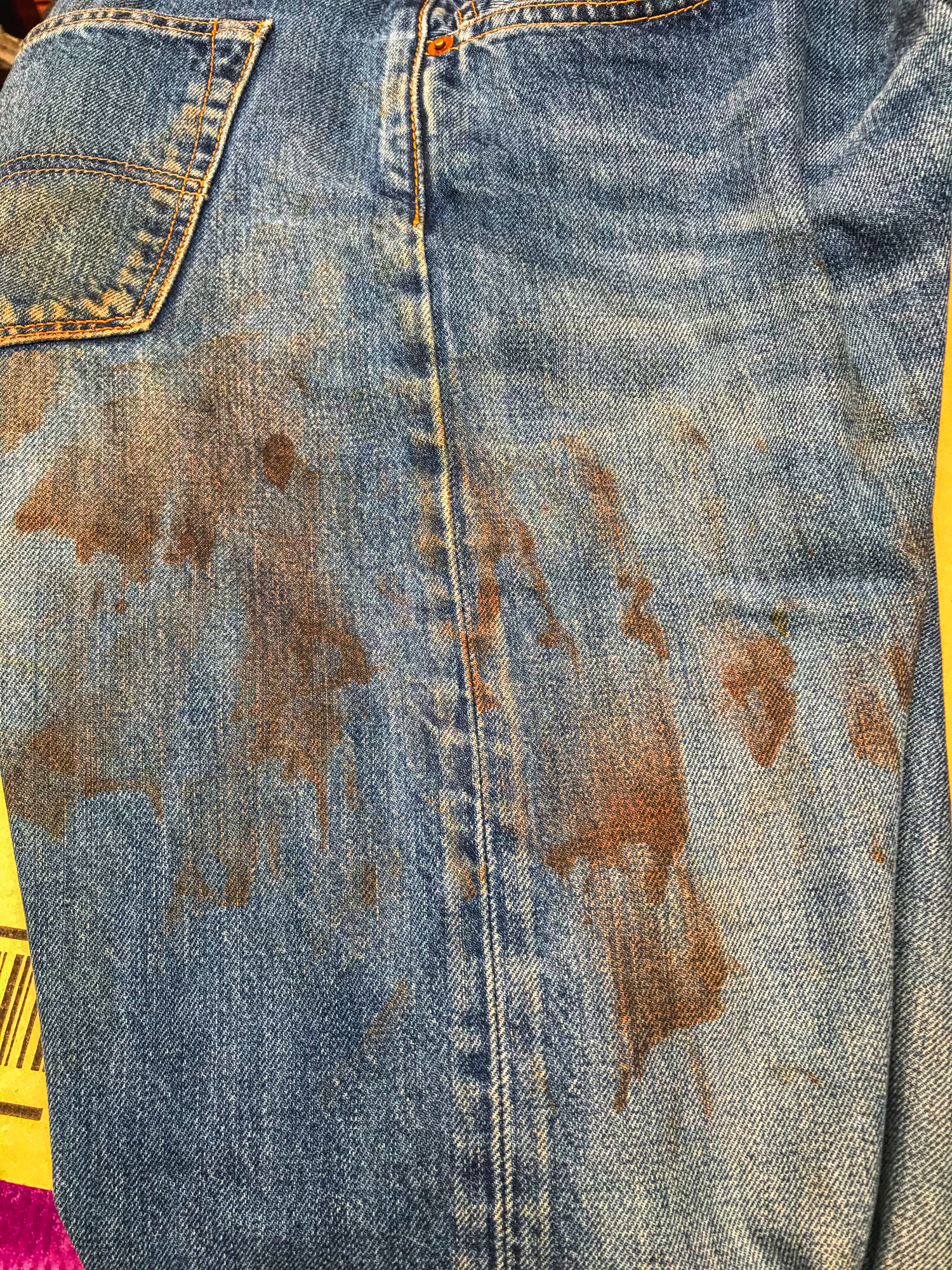 I never take anything from any explore but that towel was a welcome relief as my jeans were now quite soaked in blood and I was at the point of passing out.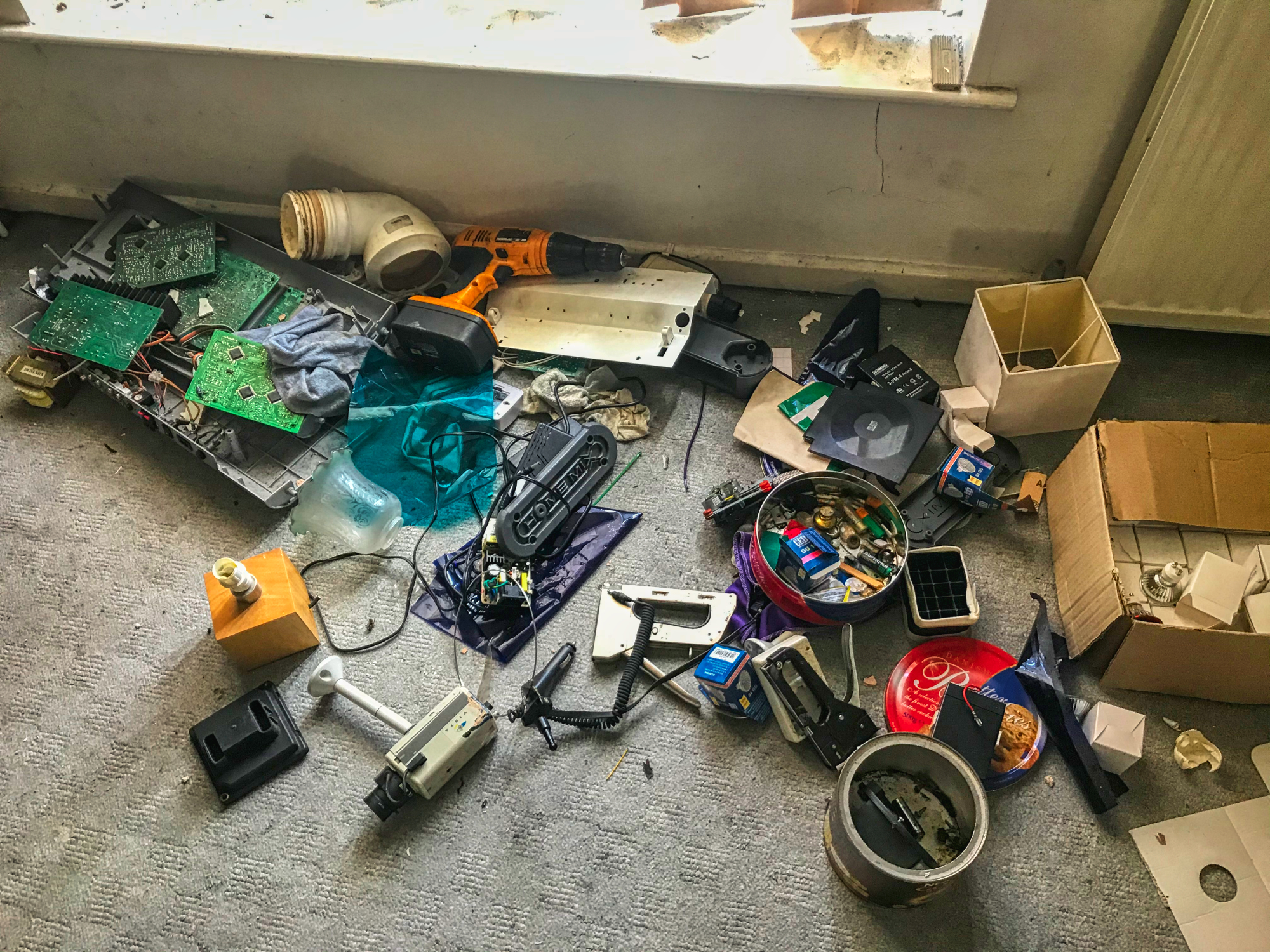 Plenty of items of value, no doubt sold at some pawn shop by 'Wayne' or other twats who steal from properties.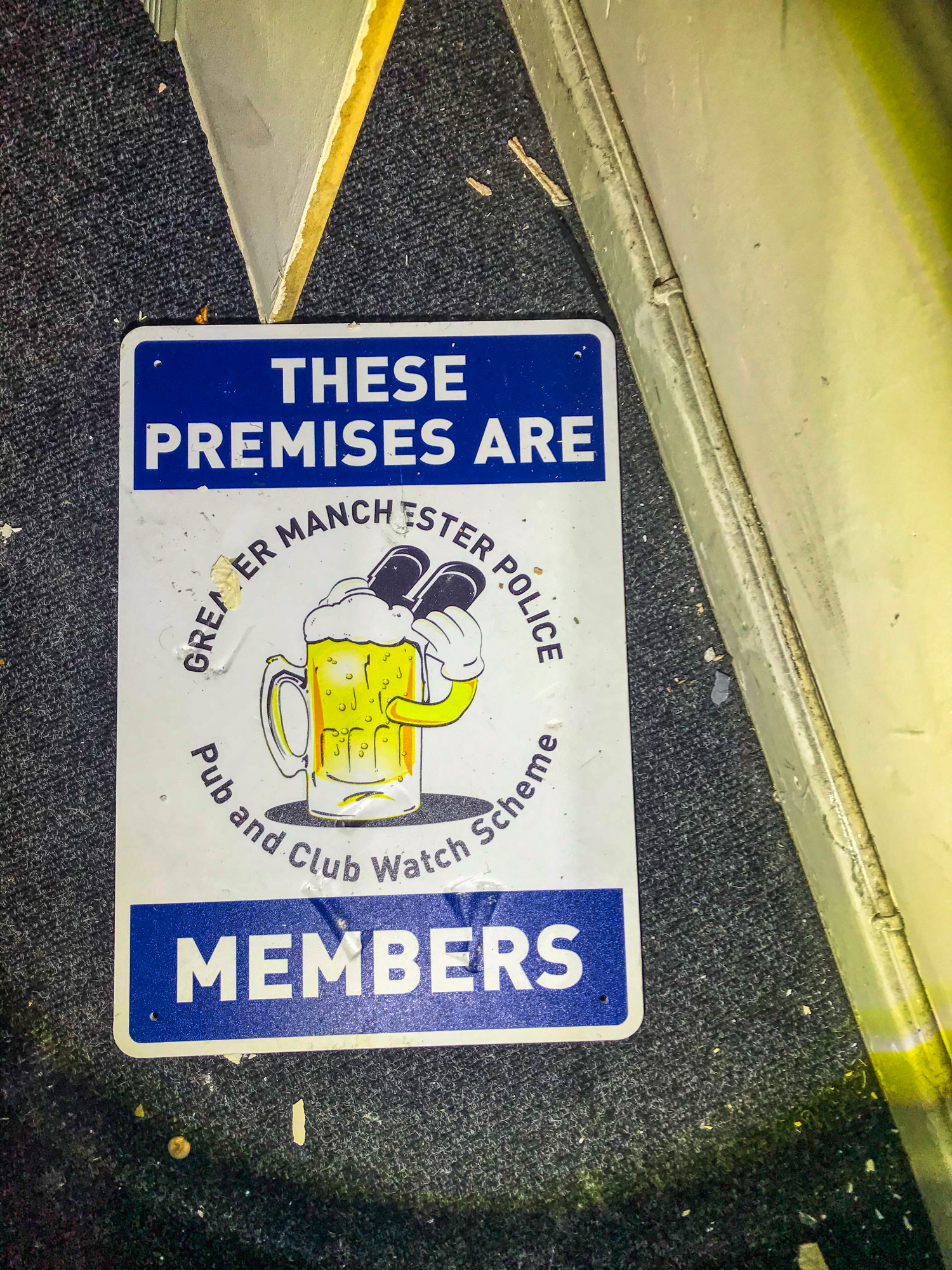 At least there's free re-entry. We could always come back.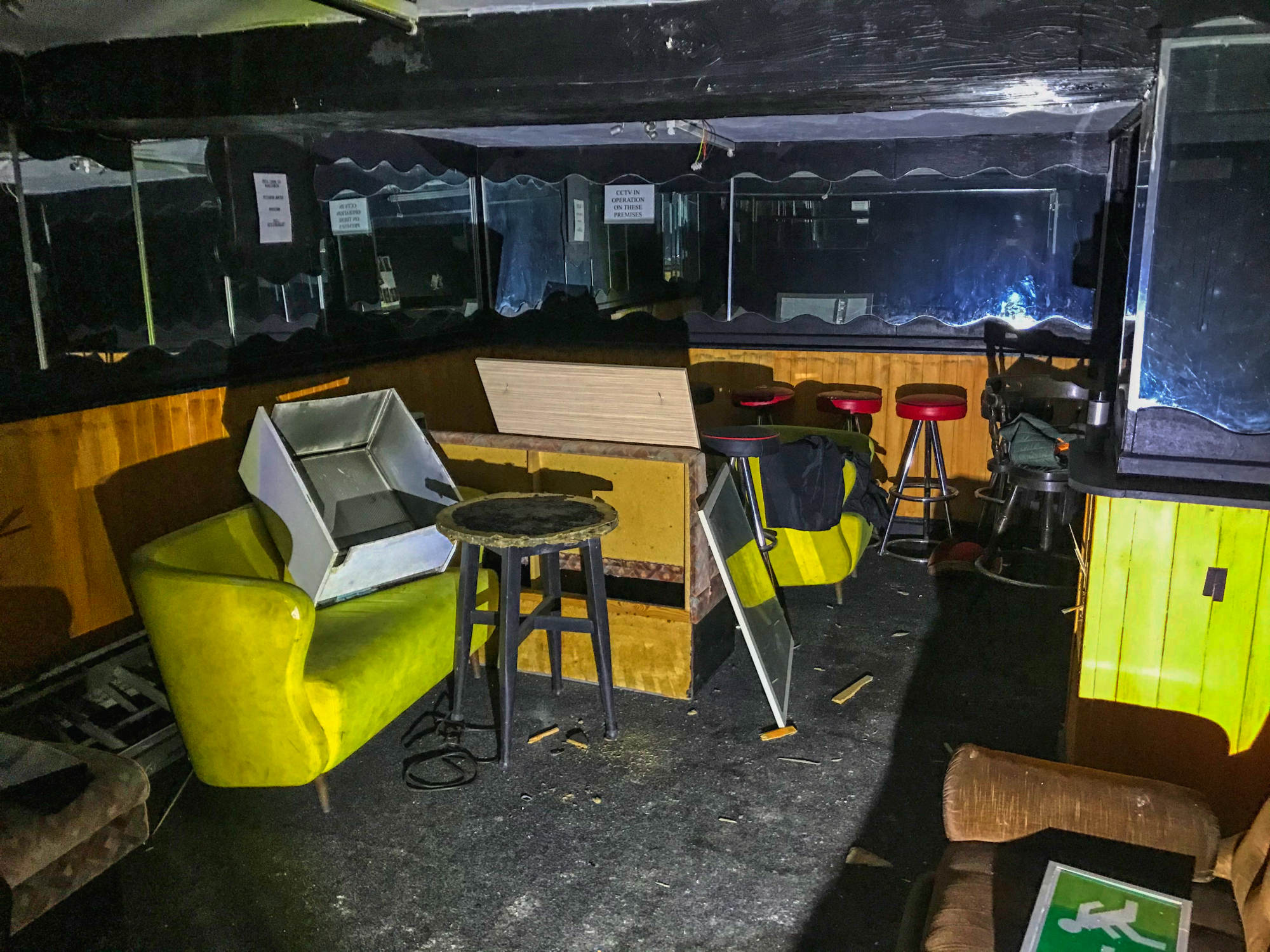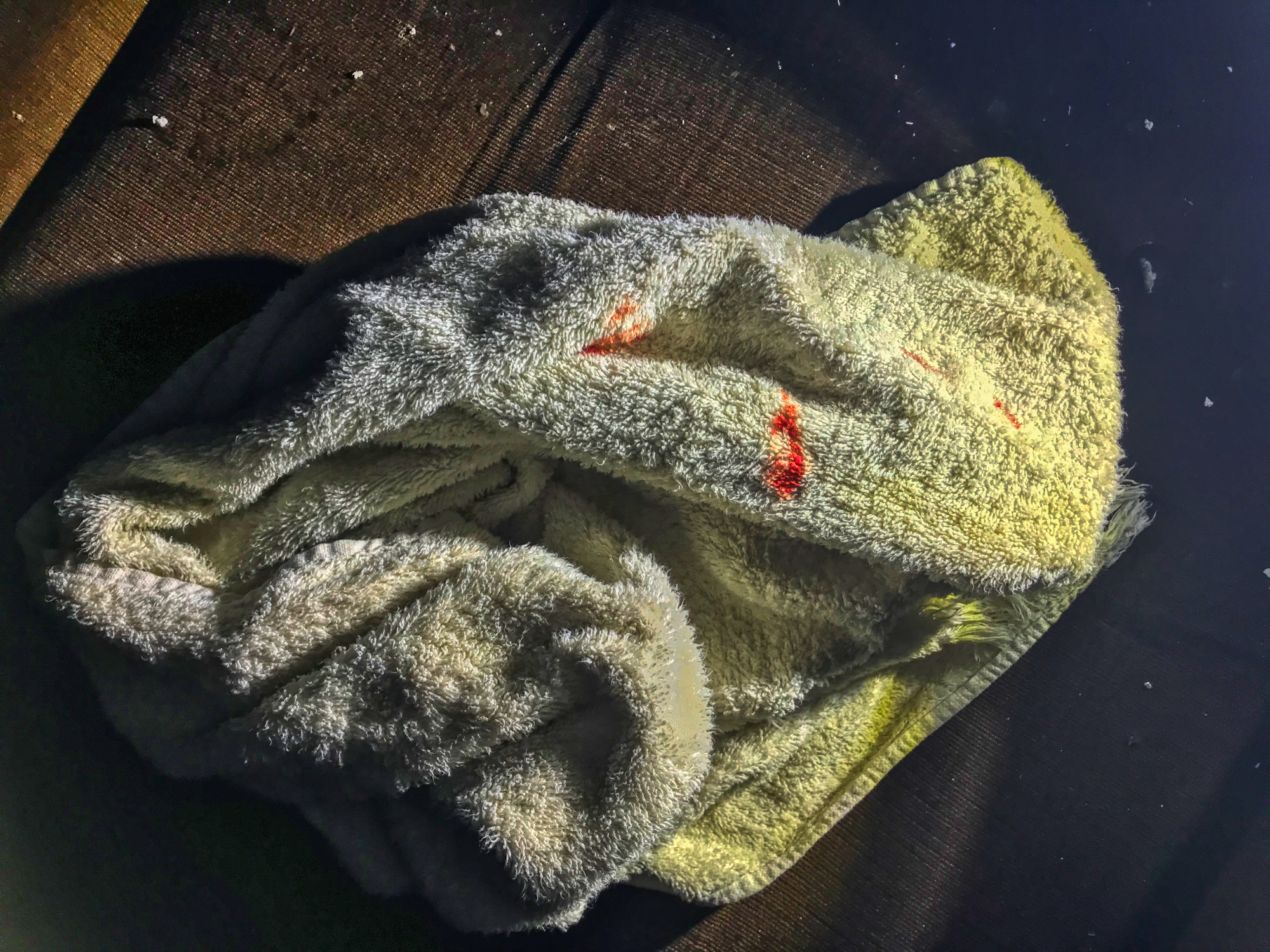 The towel stunk of pure derpyness but helped a lot. My finger finally started to clot.
We made our way down through the bar and exited via a different door. I was relieved we didn't have to climb through 'horror hole' again.
Wayne must be thinking he is hard done by. He lost his home, his income and is back on the streets. I have seen pictures of the boss room just weeks after we visited.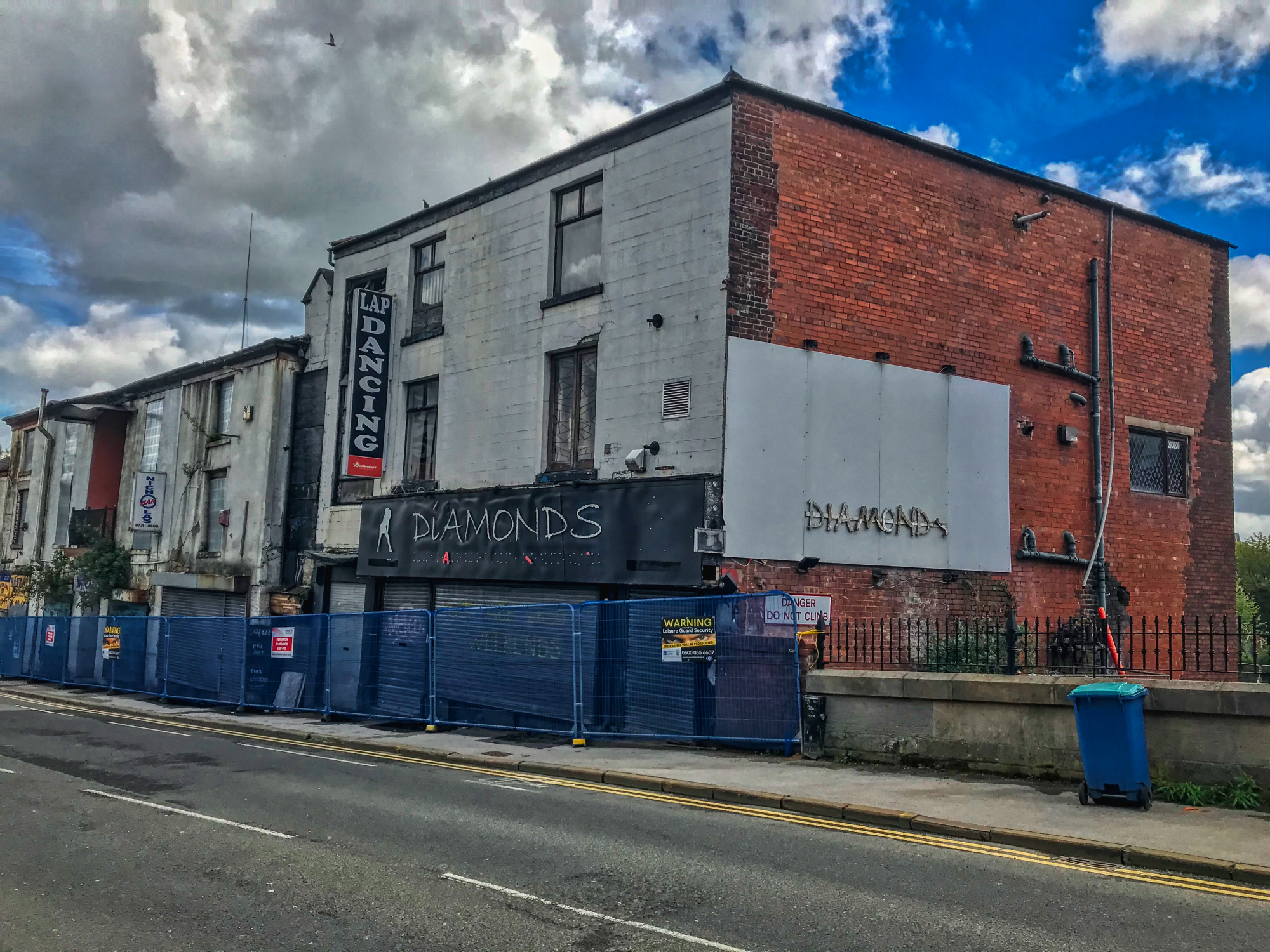 It was totally trashed; why would you trash your own squat? Was it really Wayne or the TourBus idiots?

Do you like posting your Urbex content and photography for FREE on Facebook and YouTube? I like to get some form of reward for my work and every time I create I do just that. Take a look at The Urbex Community on HIVE.
If you want to keep creating for FREE then ignore what you are reading. If you want to be like me and gain something other than BUGGER ALL for your work then click here and learn about posting on the HIVE blockchain.


All my 'Tales' content is easy to find on my personal website:
'Tales of the Urban Explorer'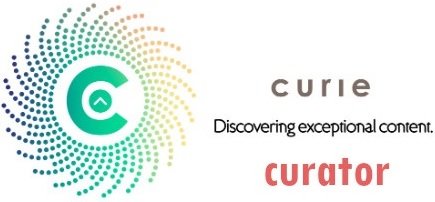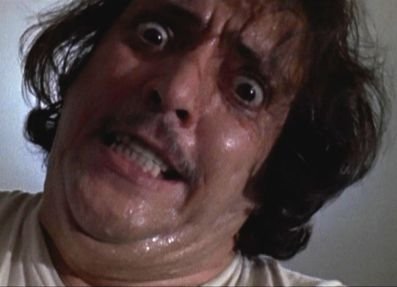 If you found this article so invigorating that you are now a positively googly-eyed, drooling lunatic with dripping saliva or even if you liked it just a bit, then please upvote, comment, rehive, engage me or all of these things.
---
---