Tales of the Urban Explorer: Claremont House

Talk about a communal Urbex wasteland area! Carblox Refractory Plant and Hepworth Refractories are both within spitting distance of this old manor house that used to be a social club for the workers at these nearby factories during the 1970s.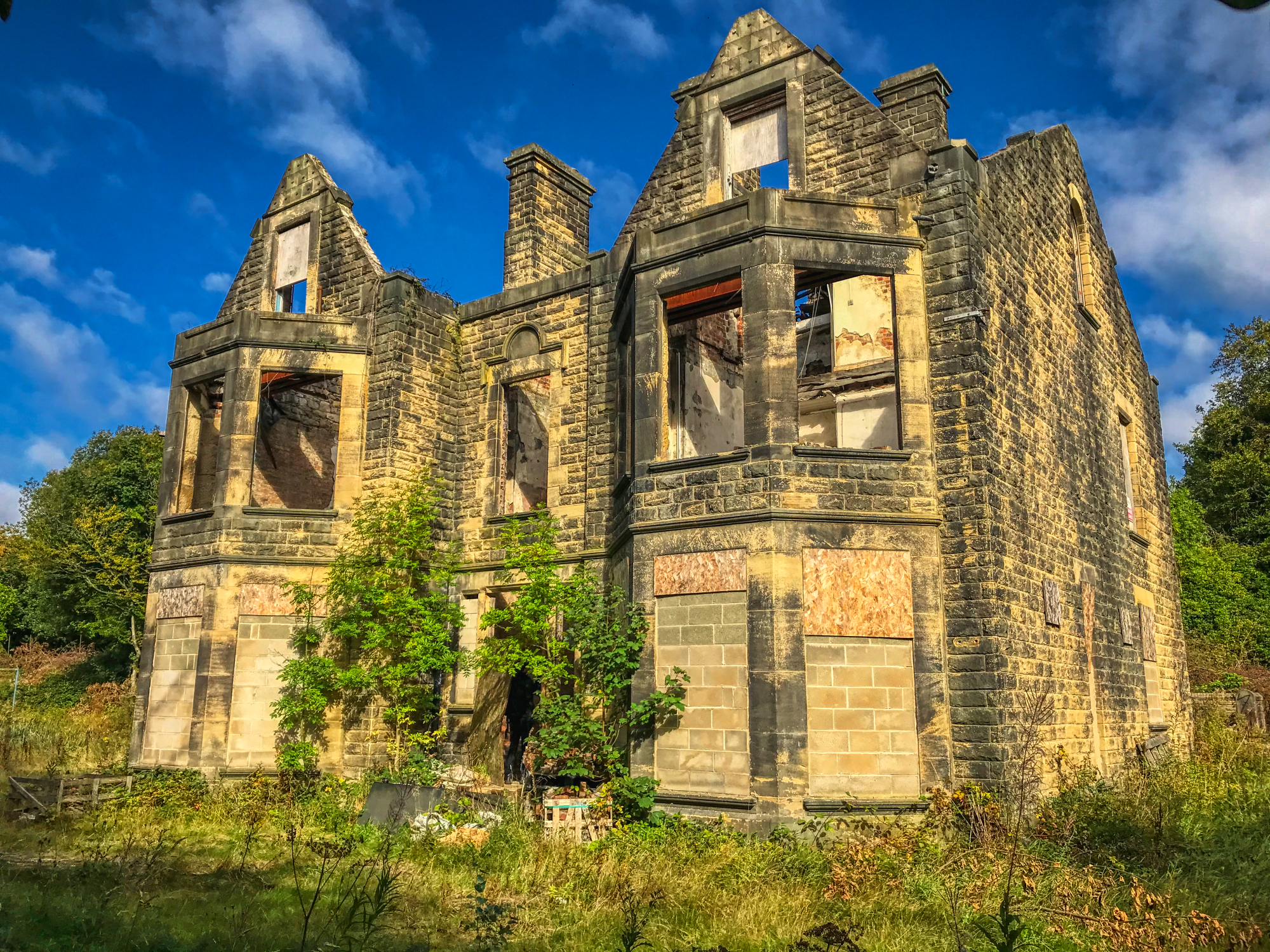 A short walk up a gently ascending hill would yield the weary factory worker Claremont House, where they could get pissed, pick up a loose dirty whore, and forget all their worries for a while.
...'NOTE: the majority of the above sentence is factual'...
Built in 1895, the building was last used as a social club for employees of the nearby Hepworth Refractories but has been vacant for many years.
Looking at the state of Claremont House I can see the last drink consumed on the premises may have been somewhere in the 1980s as what I witnessed was yet another shell similar to Thornseat Lodge.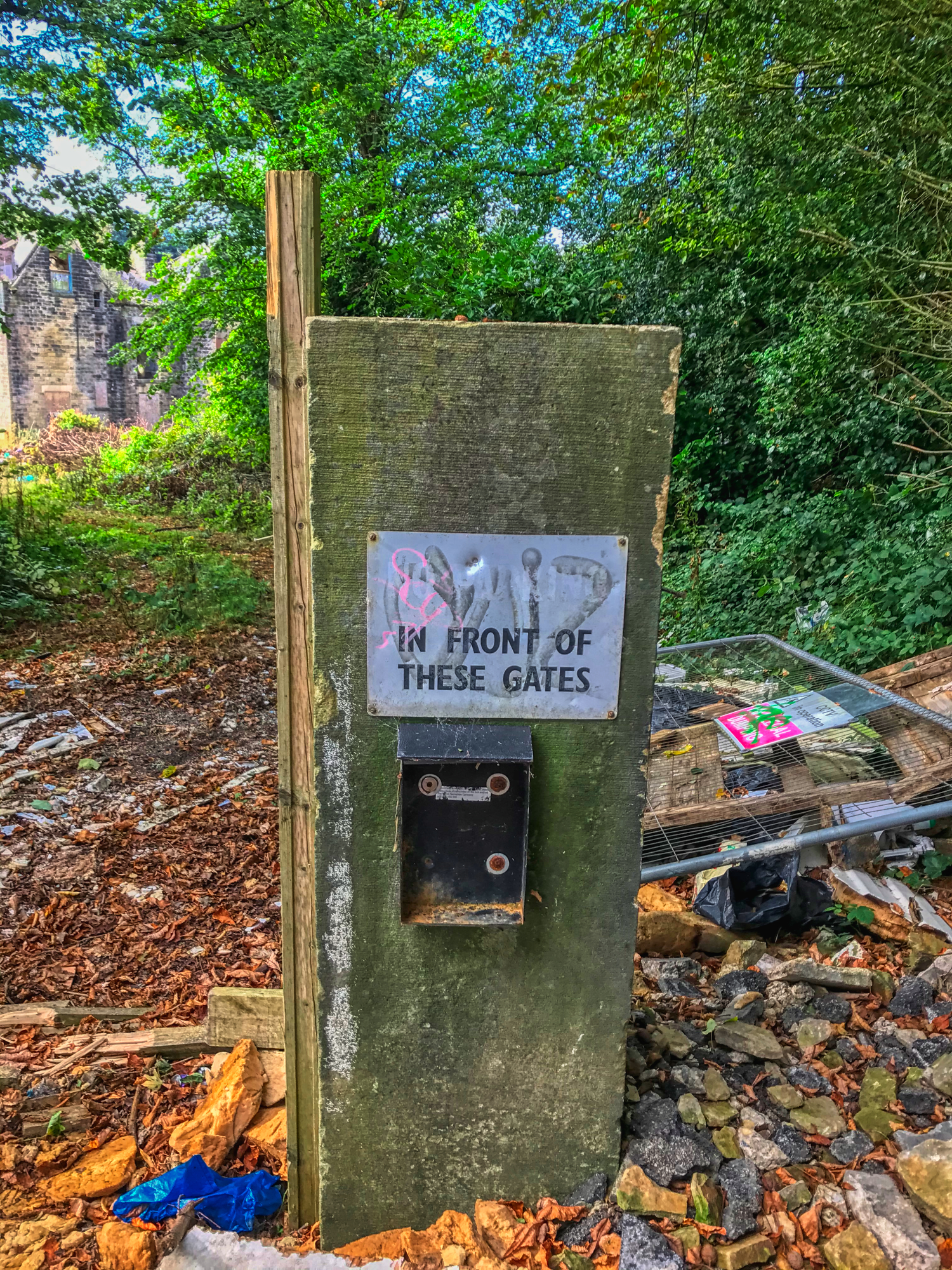 We hardly struggled to enter the grounds but the sign was a little puzzling. What was 'In front of these gates'?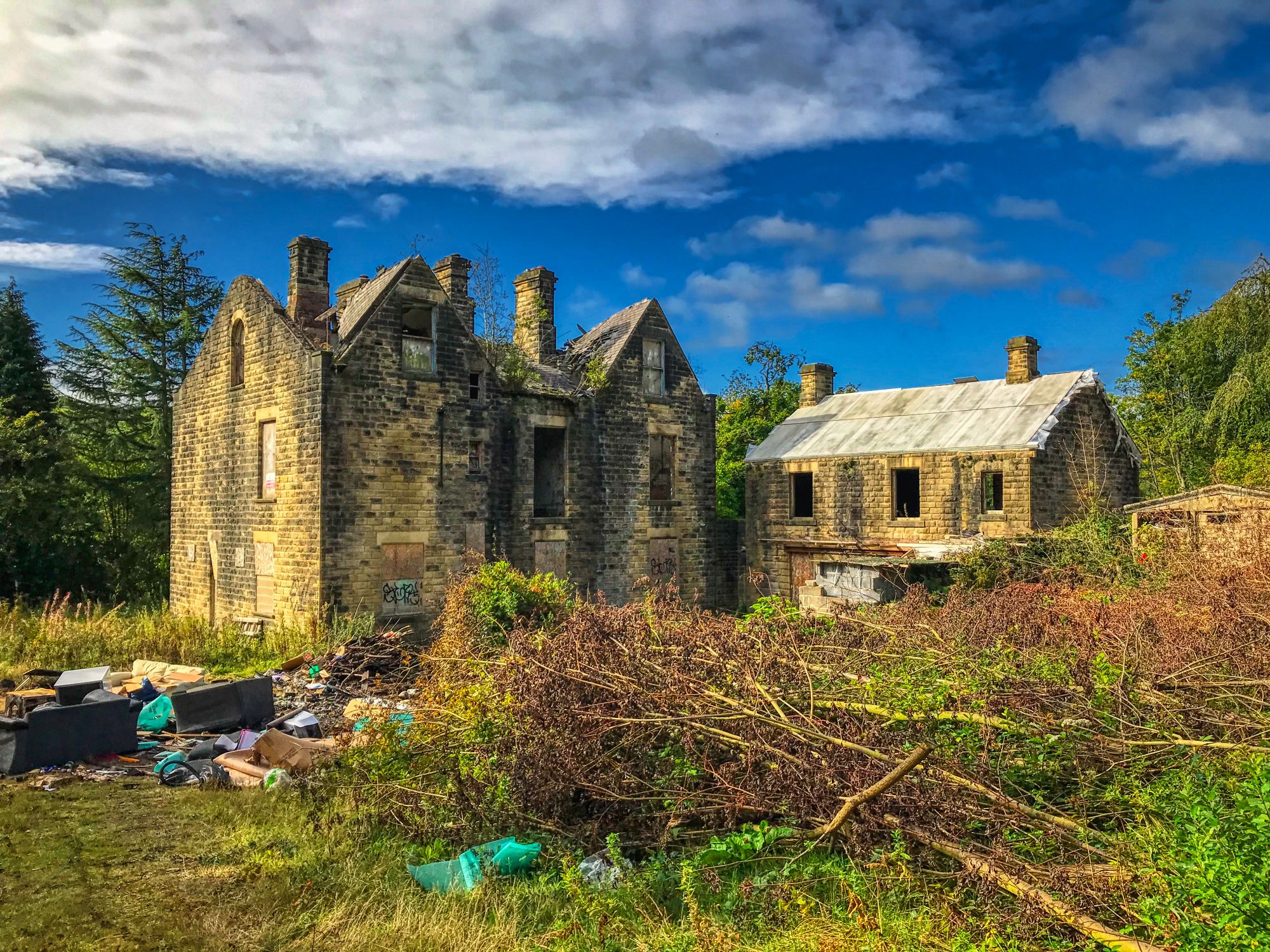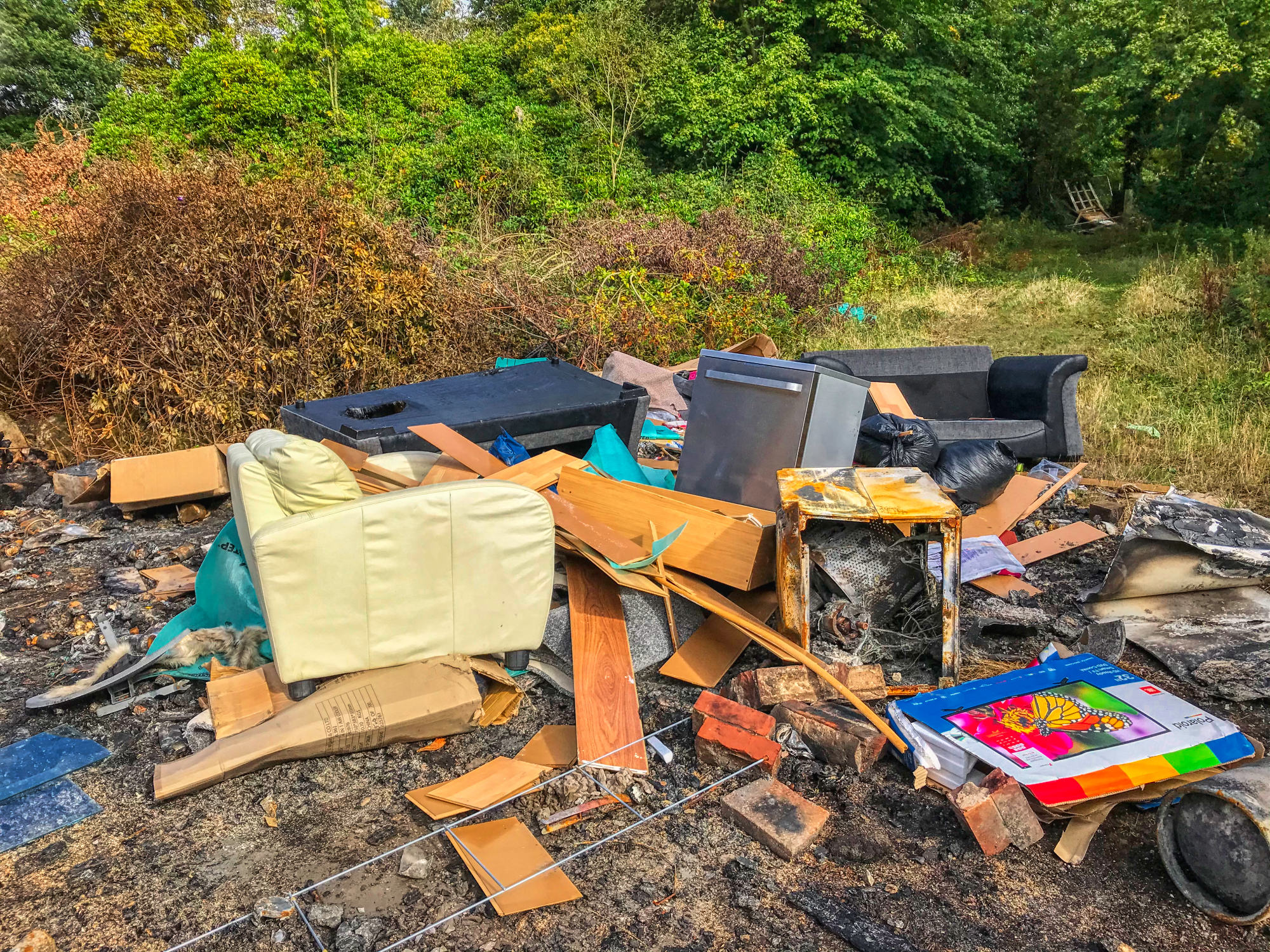 Some arseholes had been fly-tipping their junk within the old grounds. Others had been burning all the left behind crap.
Yet some others had been making use of the fires by baking some potatoes but not eating them.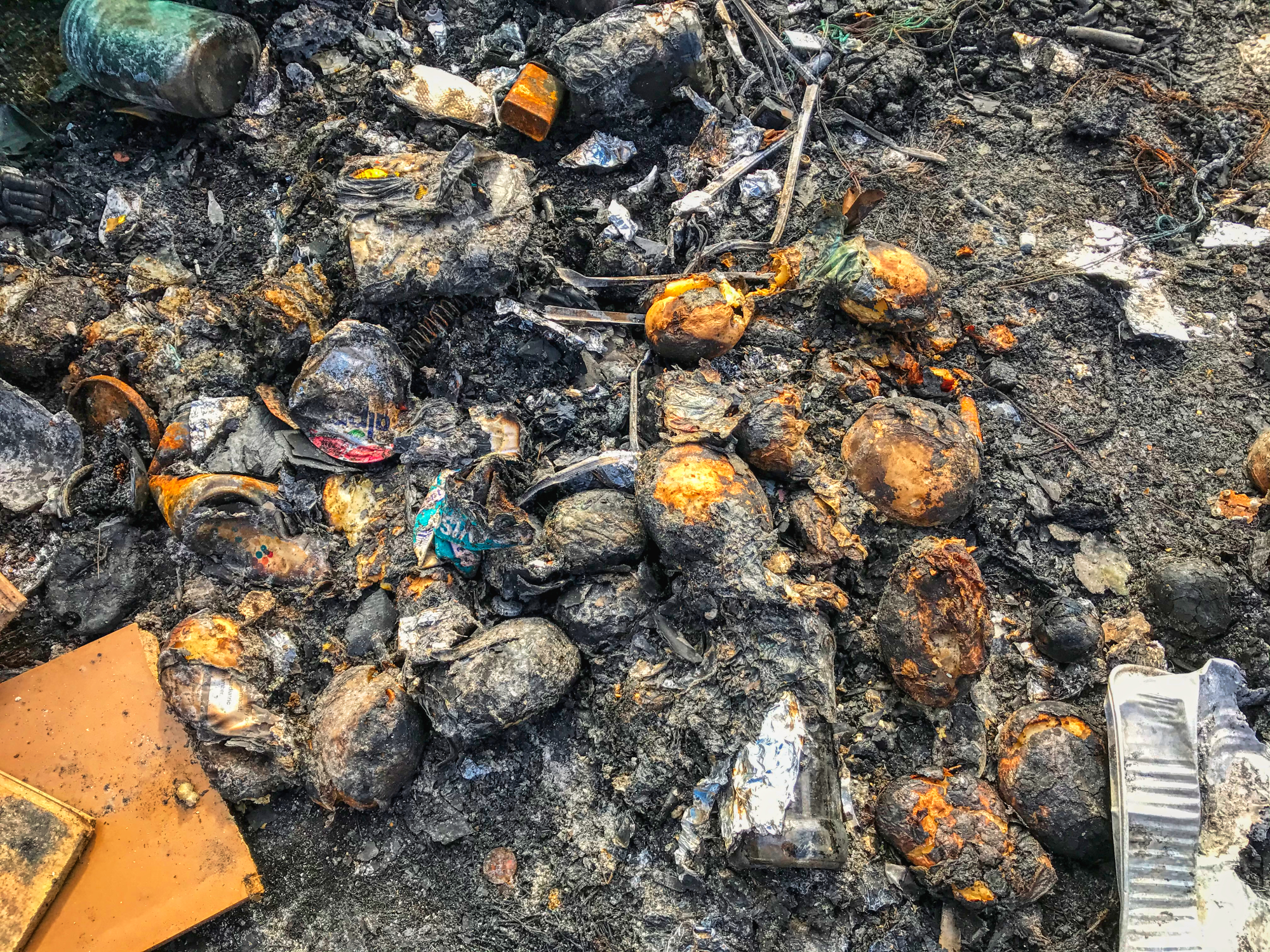 What's wrong with these wasteful bastards, baked potatoes on an open bonfire melded with mud and slime tastes awesome!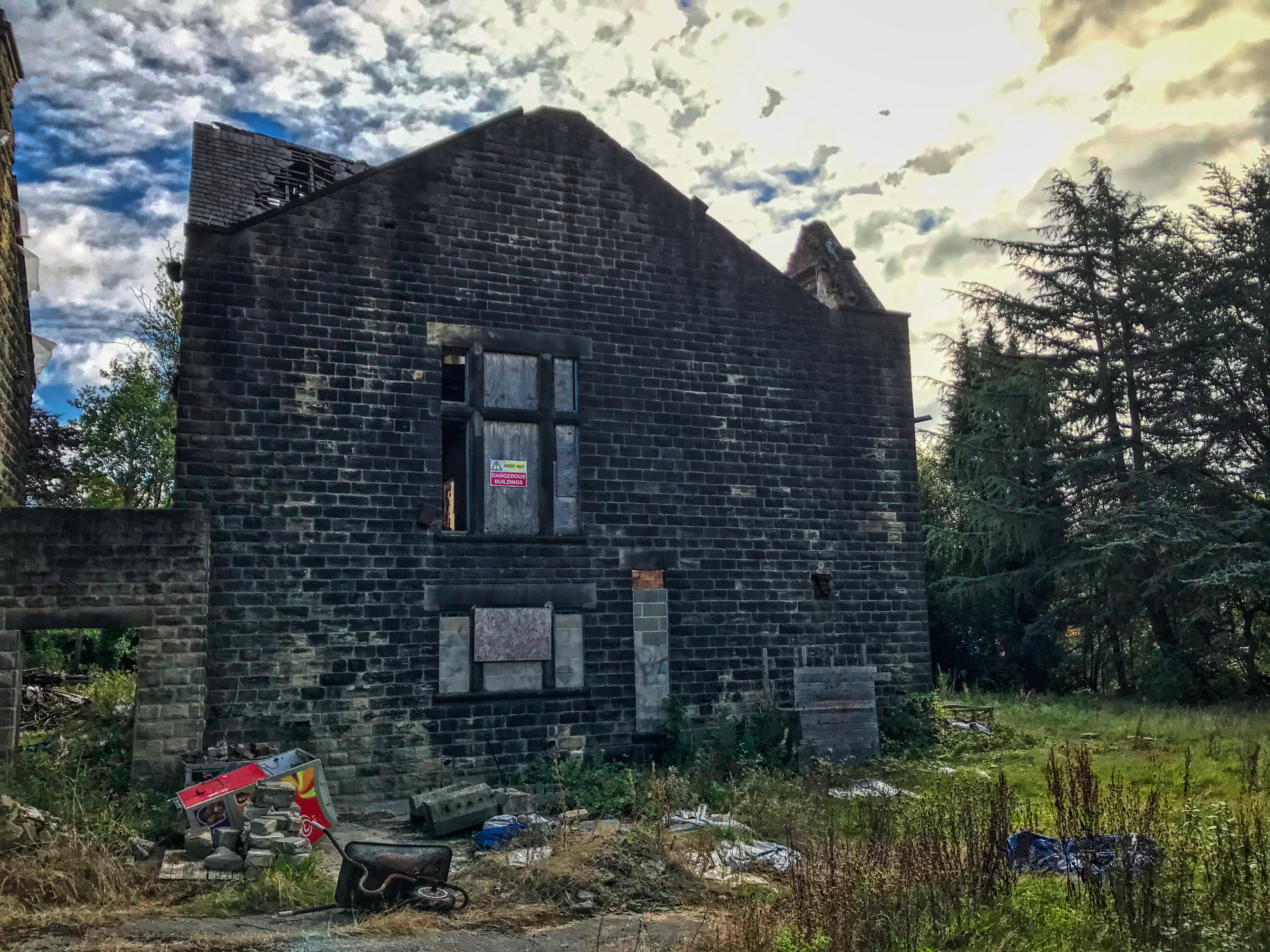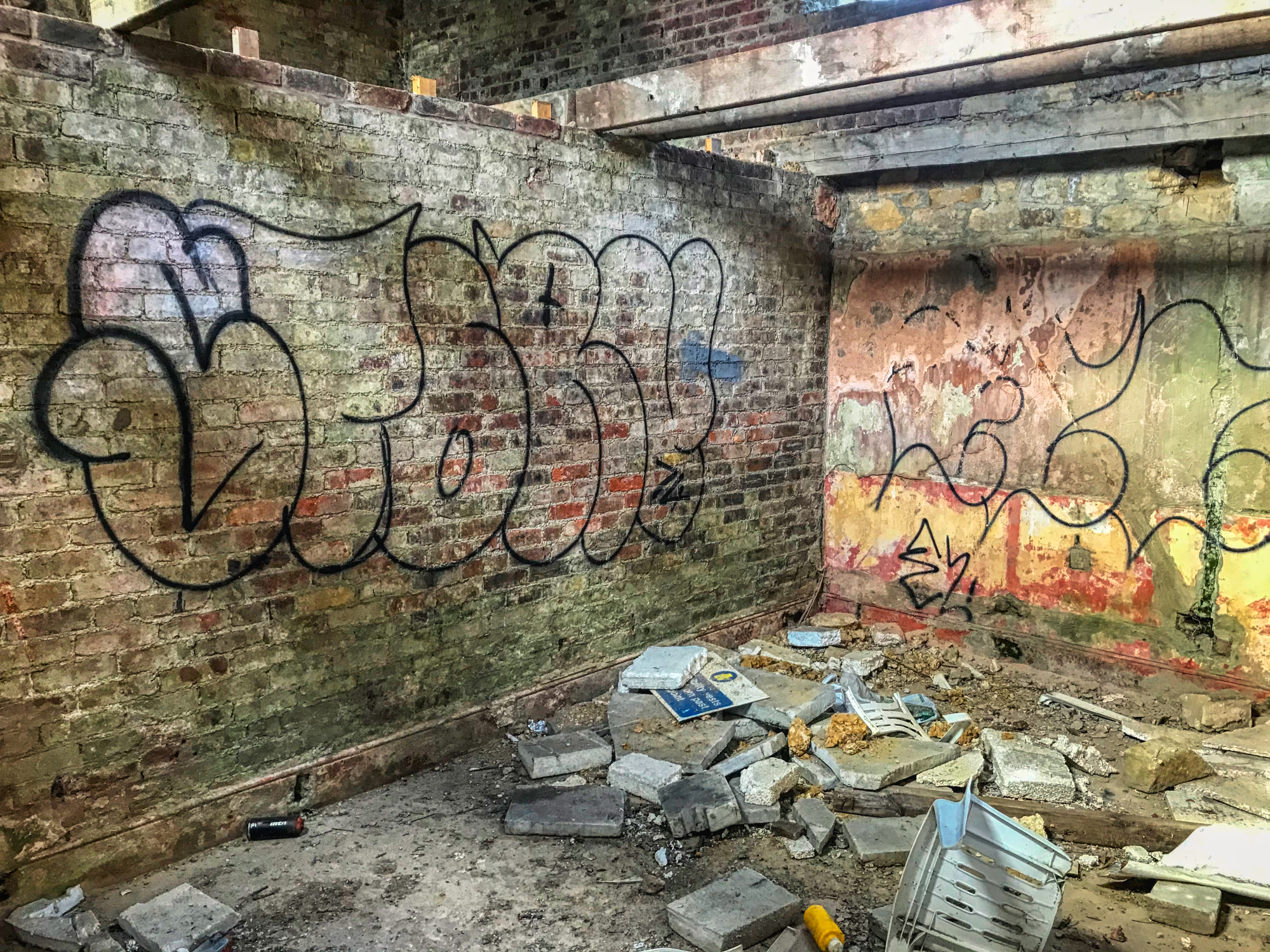 The whole area was a derelict mess and I was struggling once again to find anything other than junk.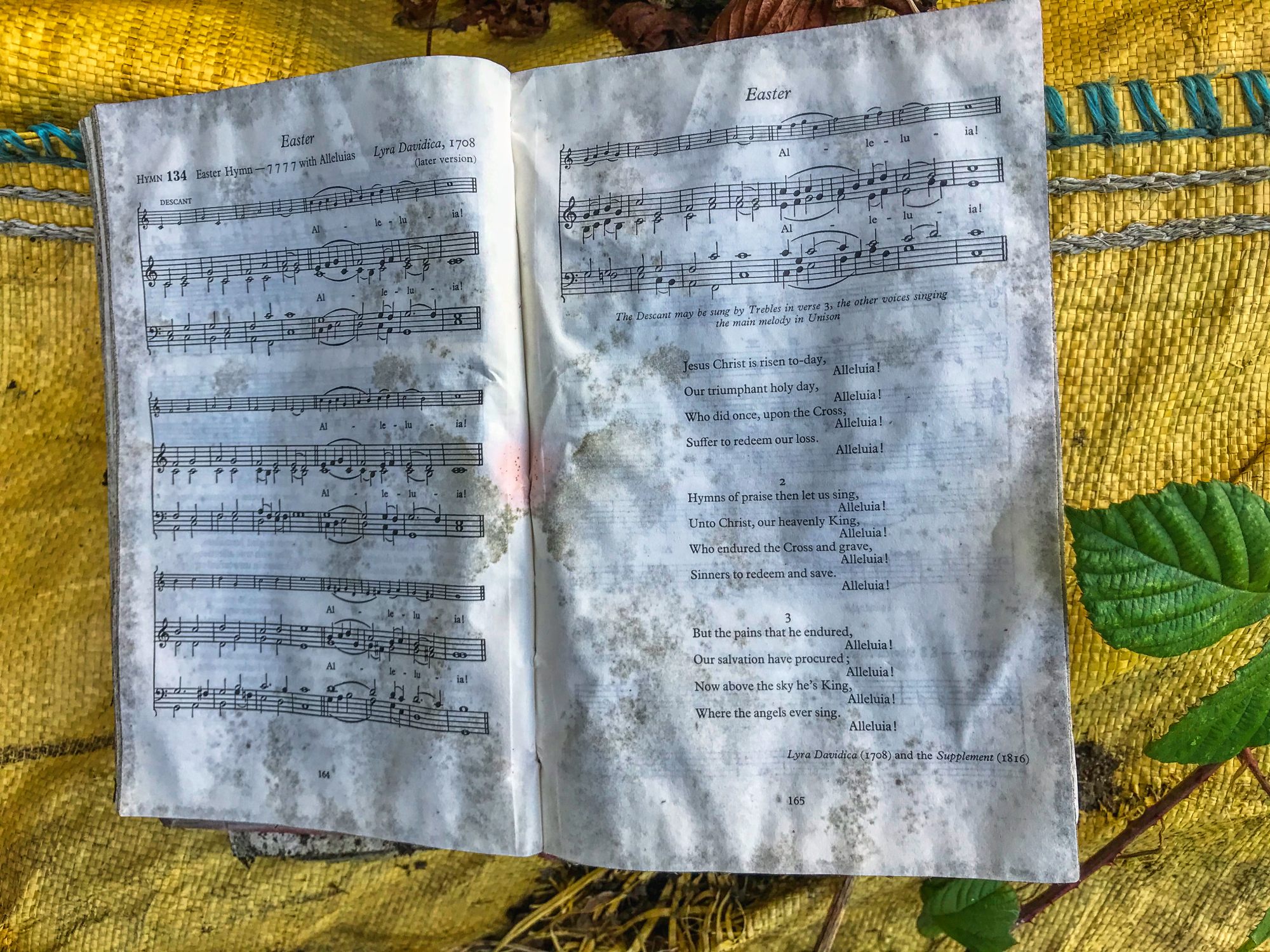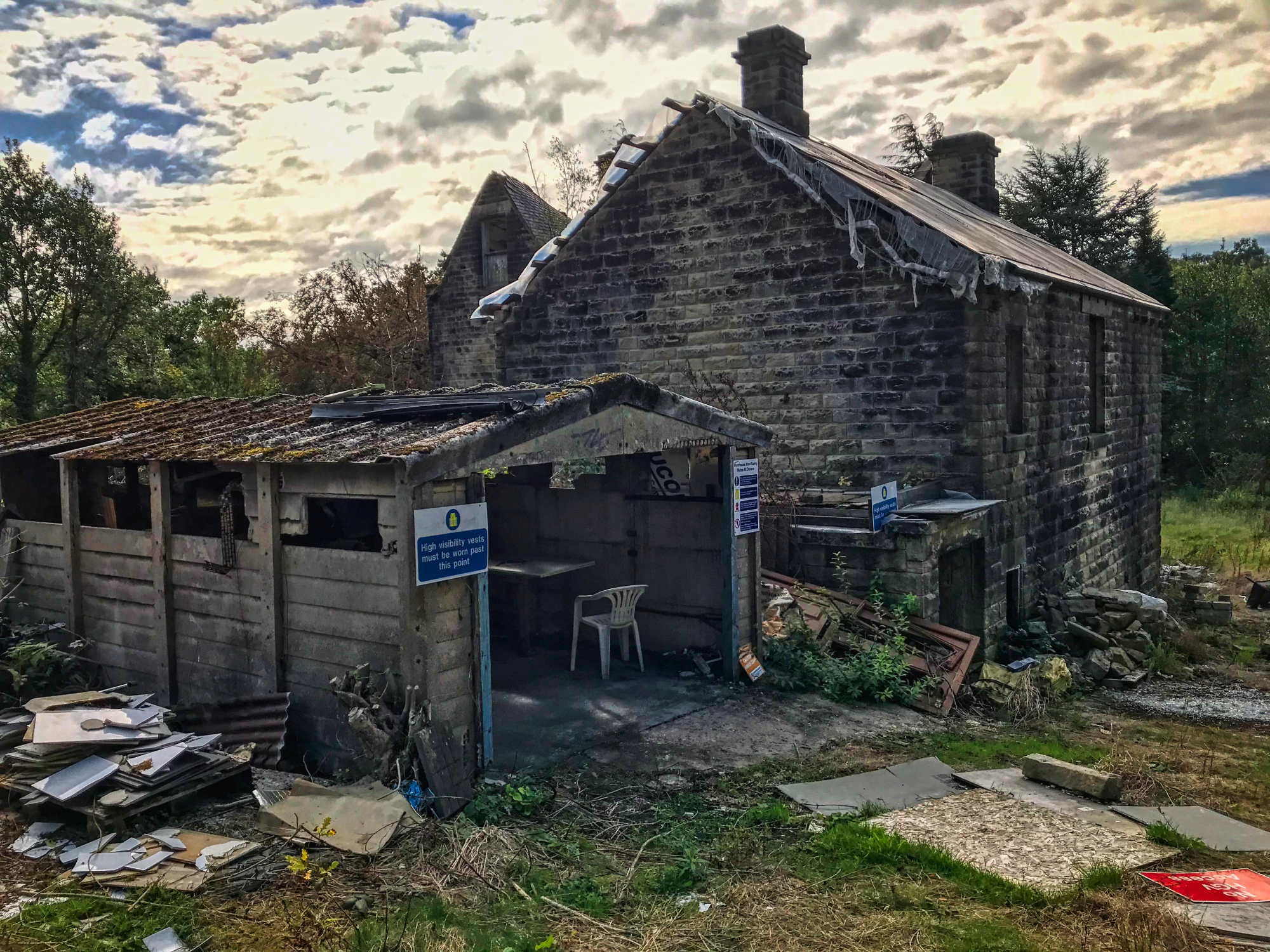 I know the garage used to host some personal items, looking at older posts. However they must have all been stolen by visiting thieves in the past.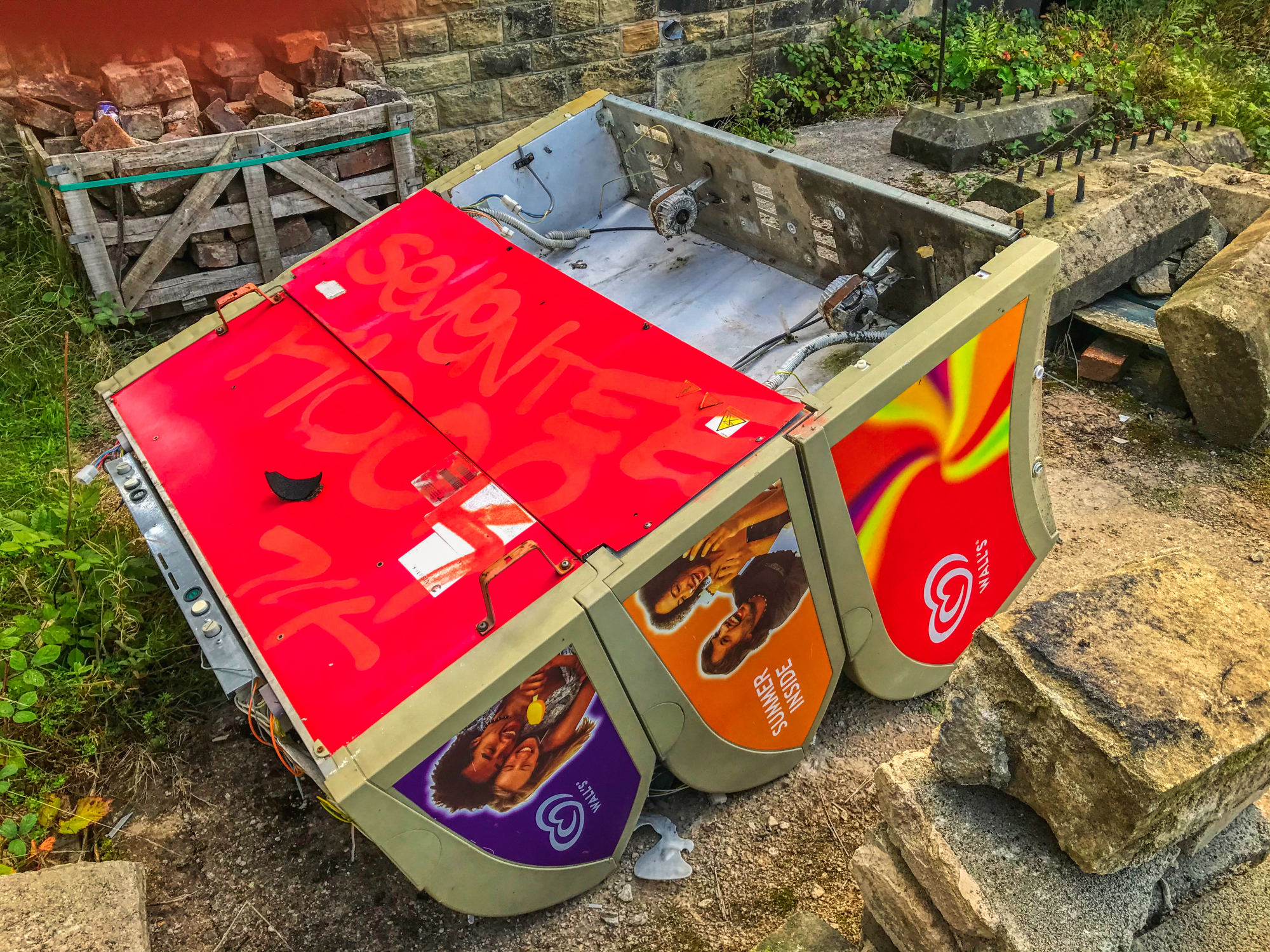 This has got to be the product of more fly-tipping.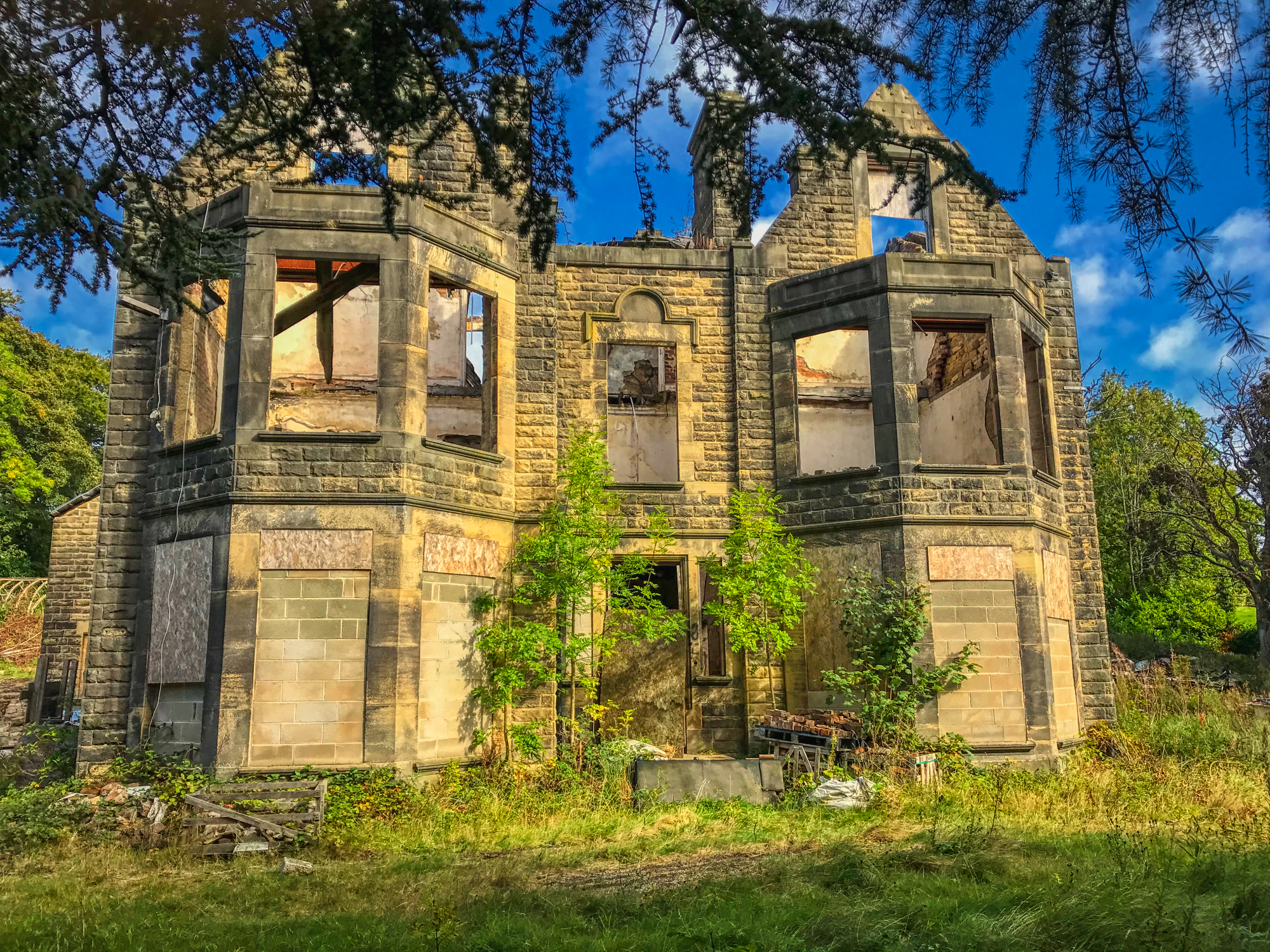 I do love the style of these Victorian mansions with the dual frontal arches. Looking at the condition of Claremont House, I was thinking it may be too late for this one.
Getting inside proved quite easy with these old security boards no longer doing their job properly.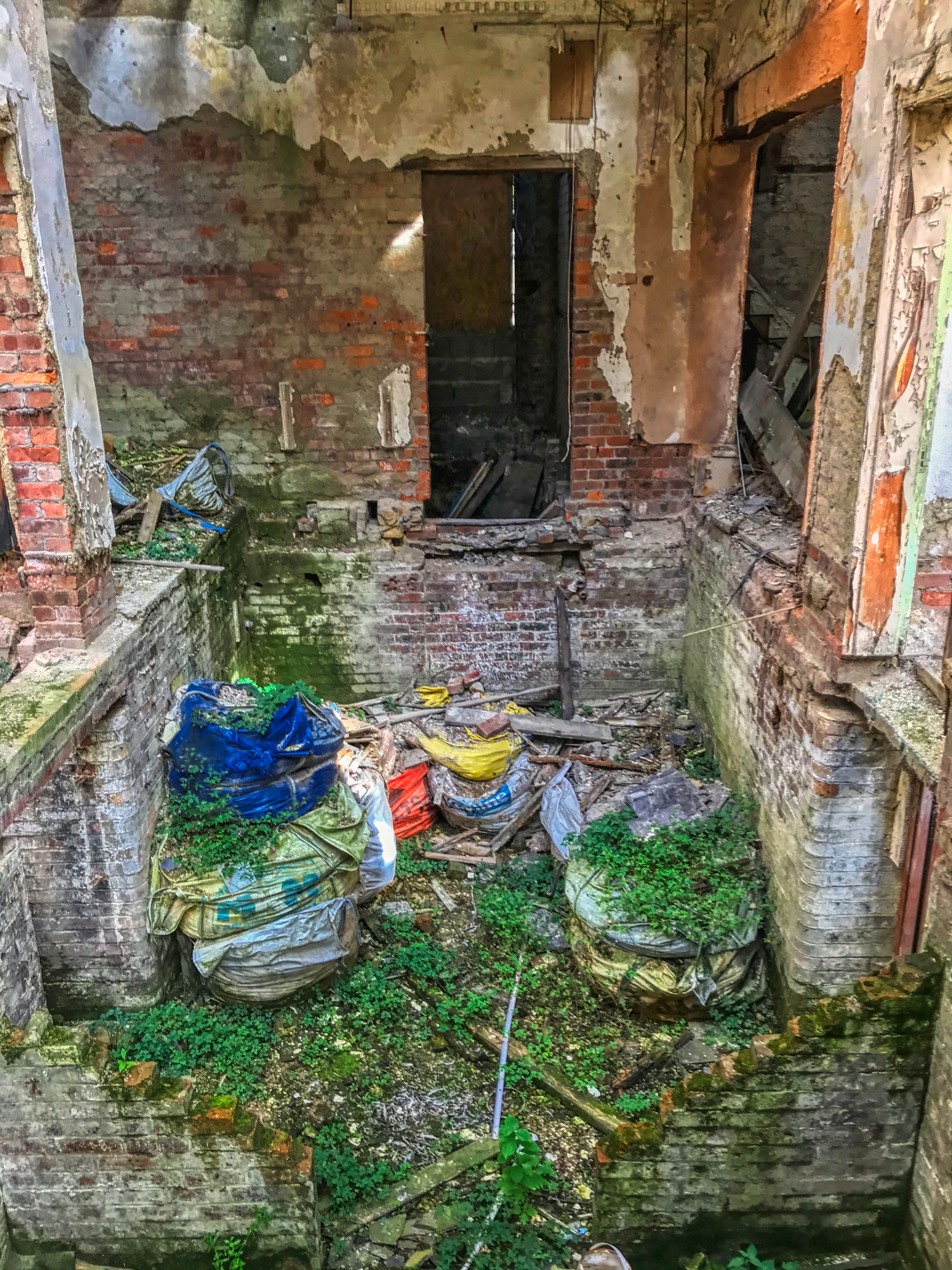 A peek inside revealed the ground floorboards had rotted away. If we wanted to get in then it was a jump into what was once the old cellar.
Someone else had placed some handy junk to aid future explorers (more like aid themselves and left it all there). Regardless we climbed down expecting to find little.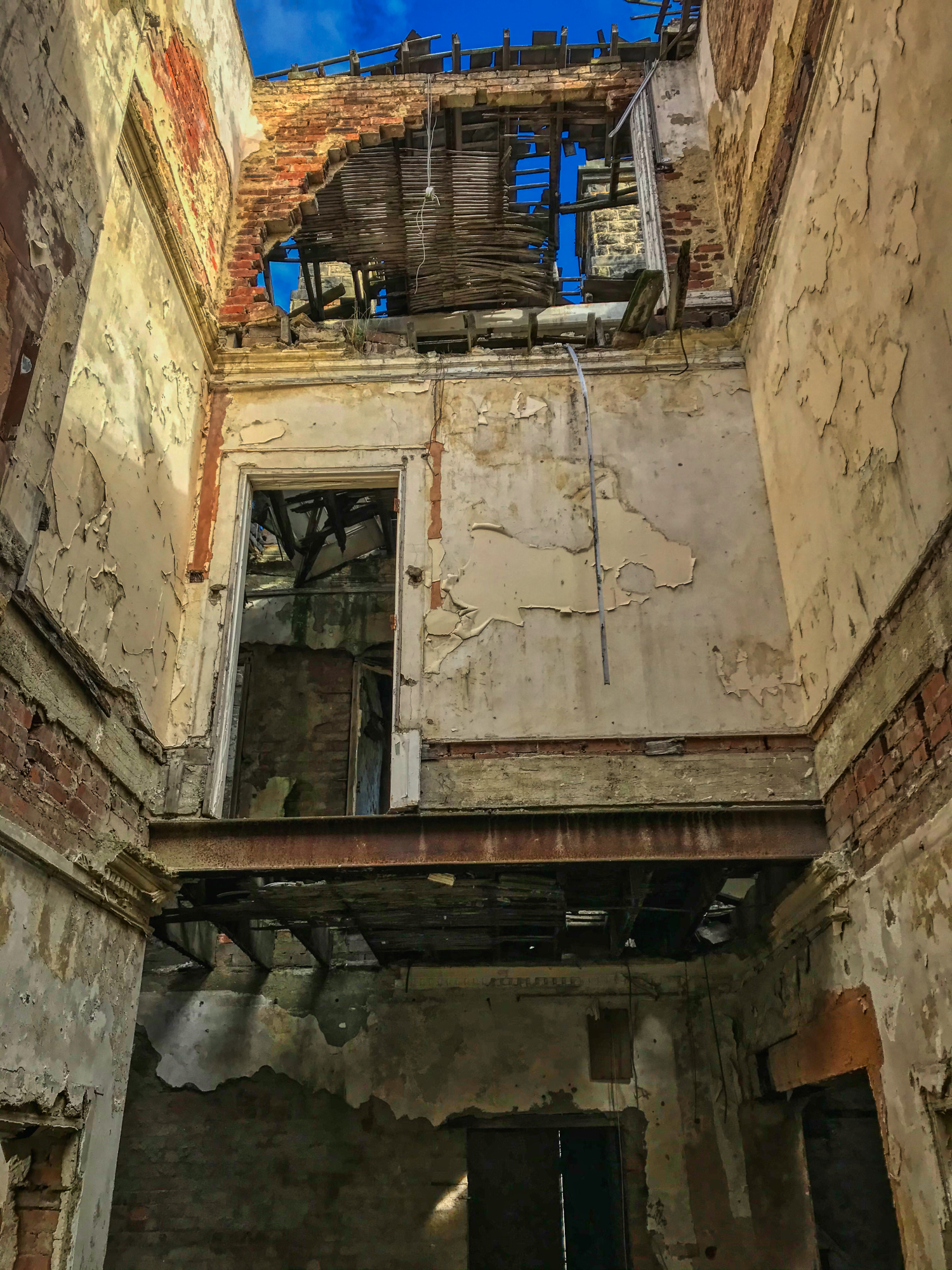 This was worse than Thornseat Lodge which has been empty since the mid-1980s. Had this been left for even longer?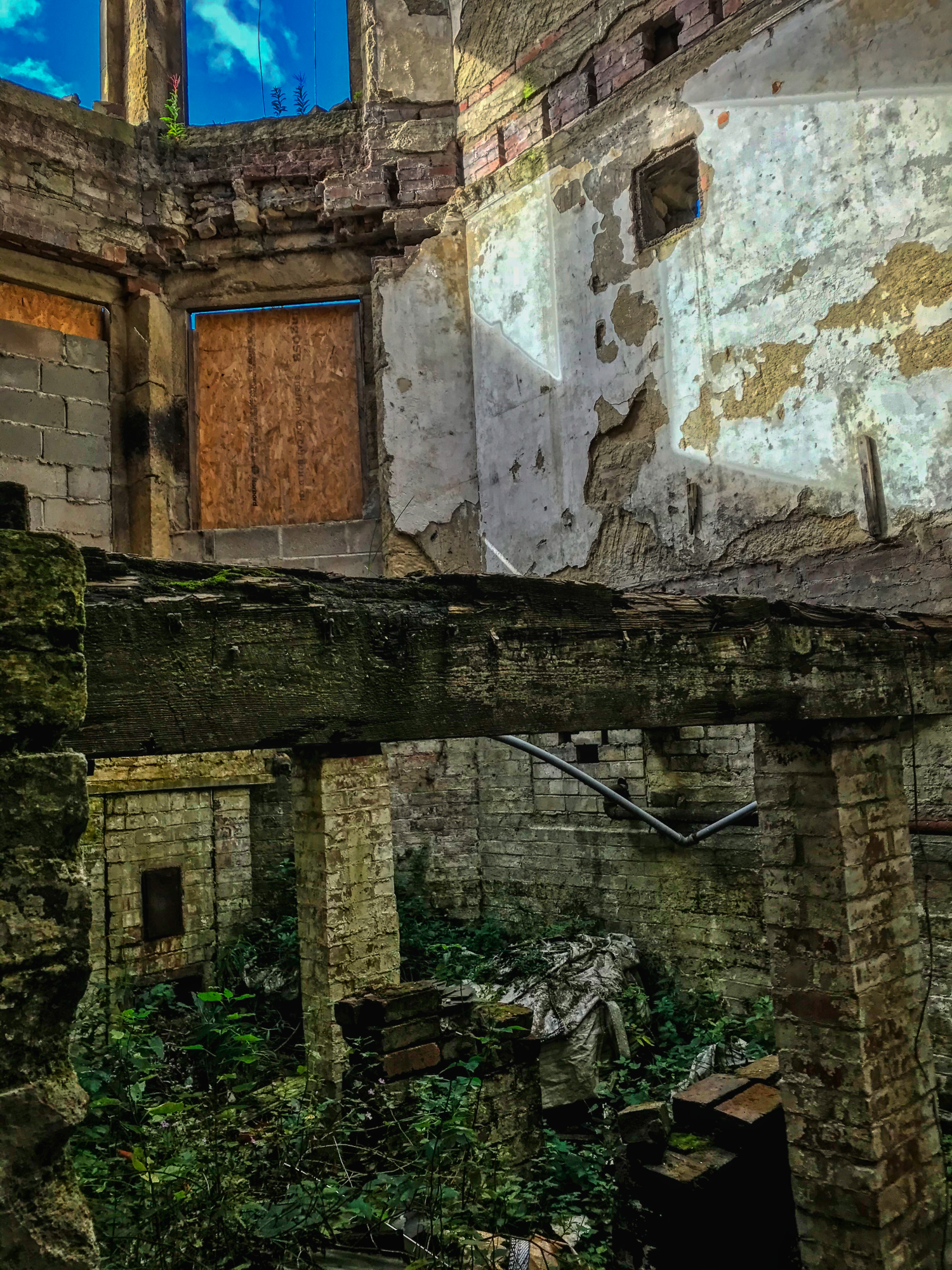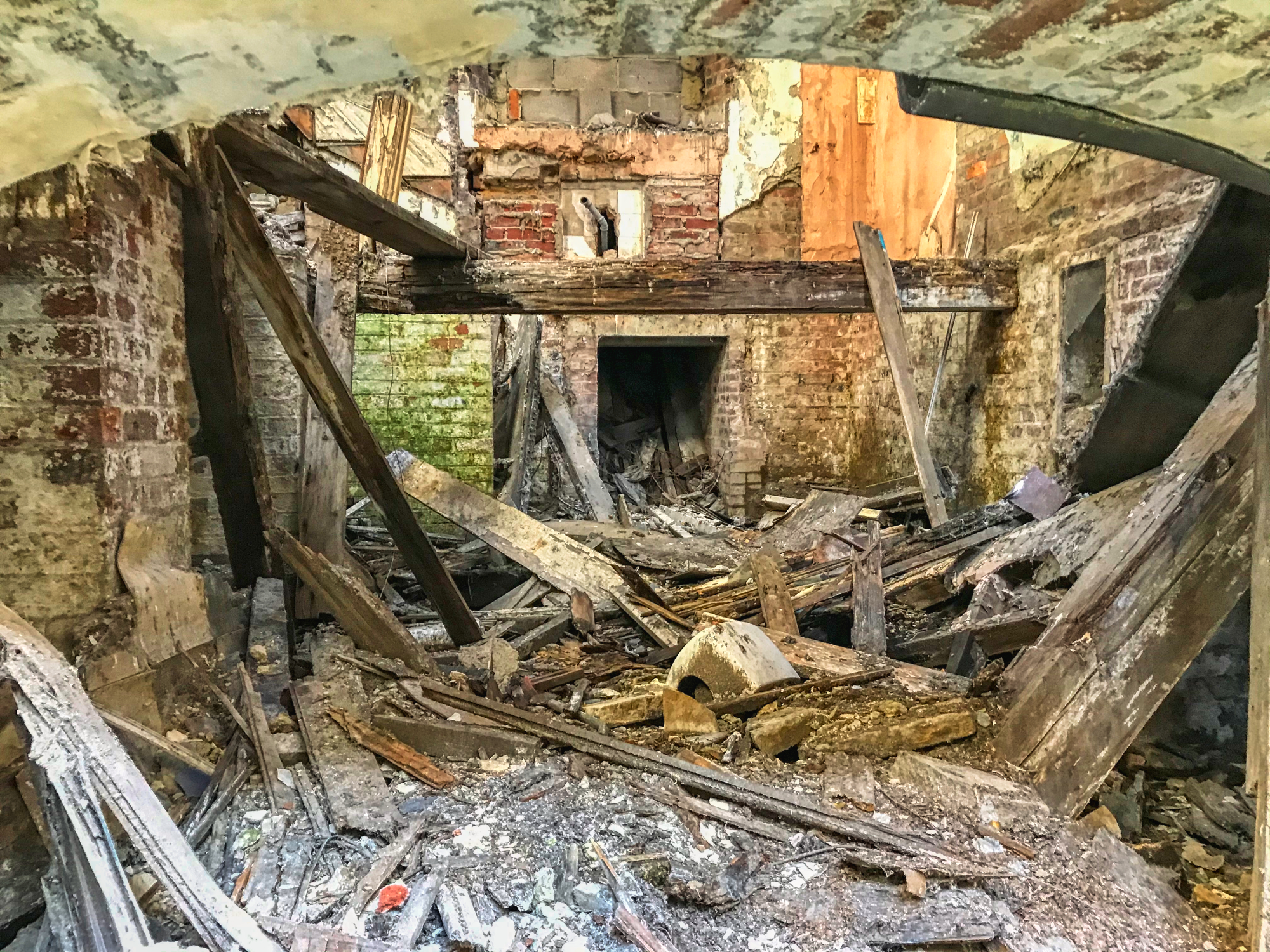 Any thought of looking upstairs was thwarted quickly. The stairs were not to be seen.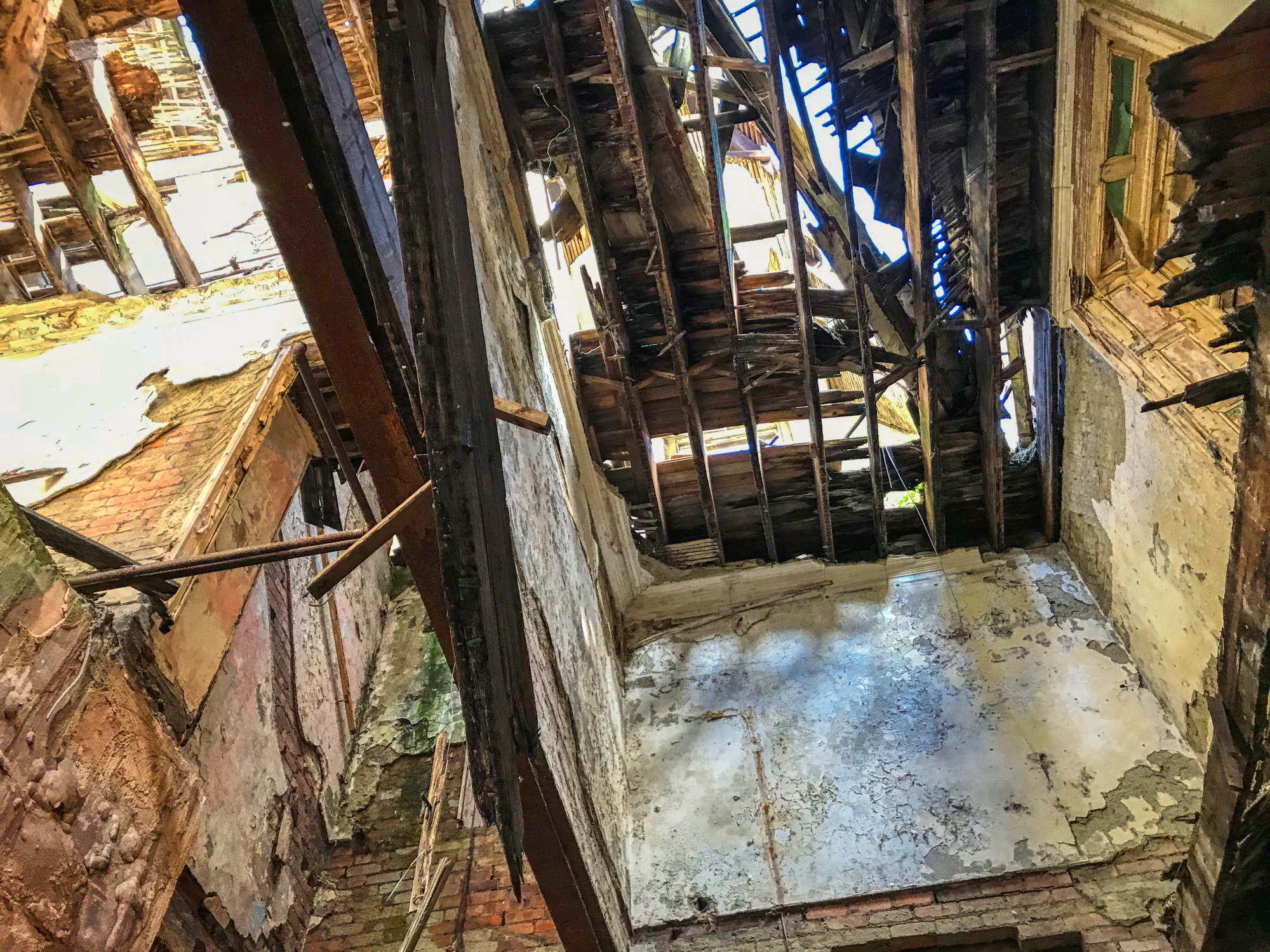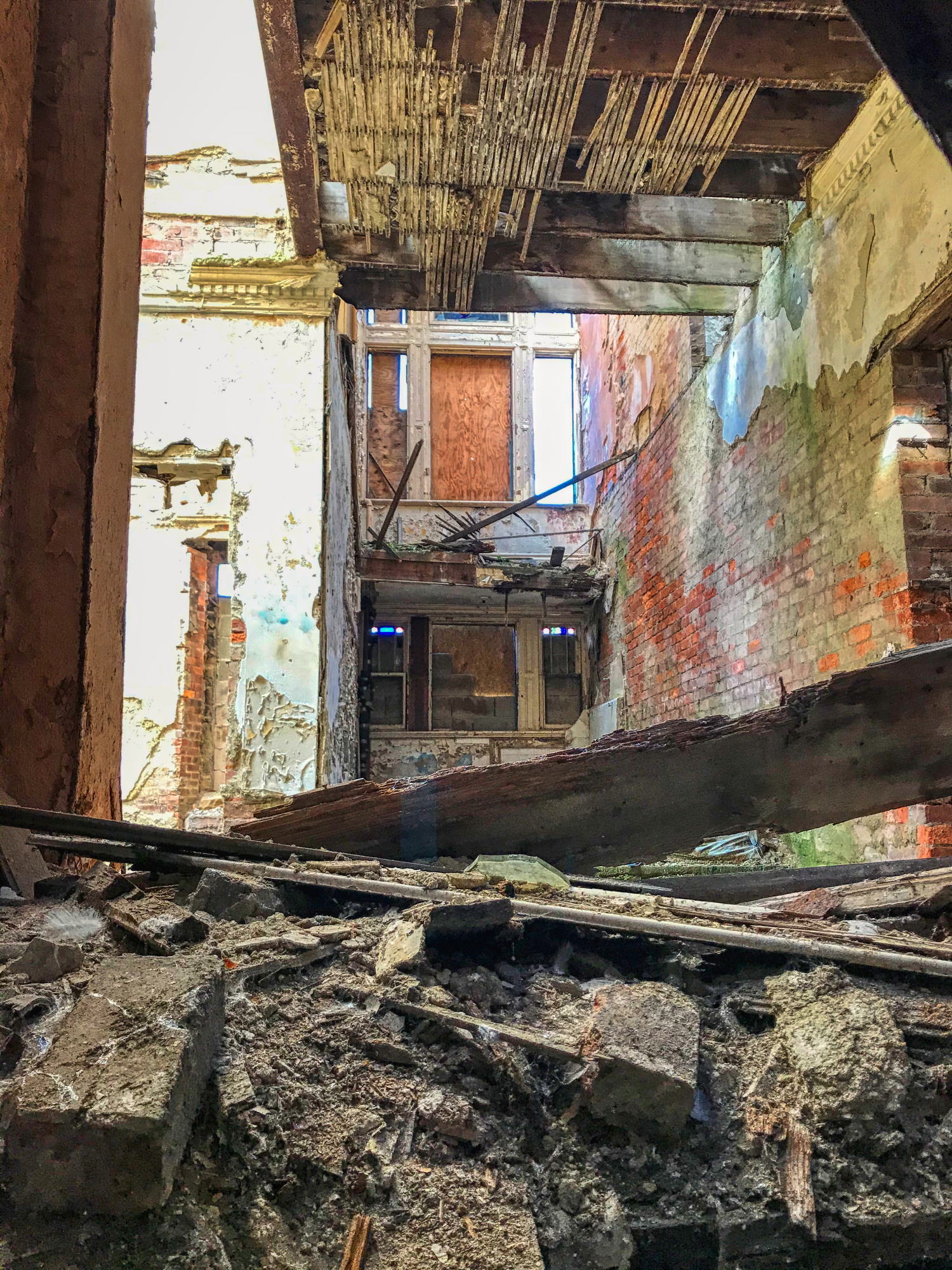 I could have climbed up to the ground floor but beyond this rafter was nothing but fresh air.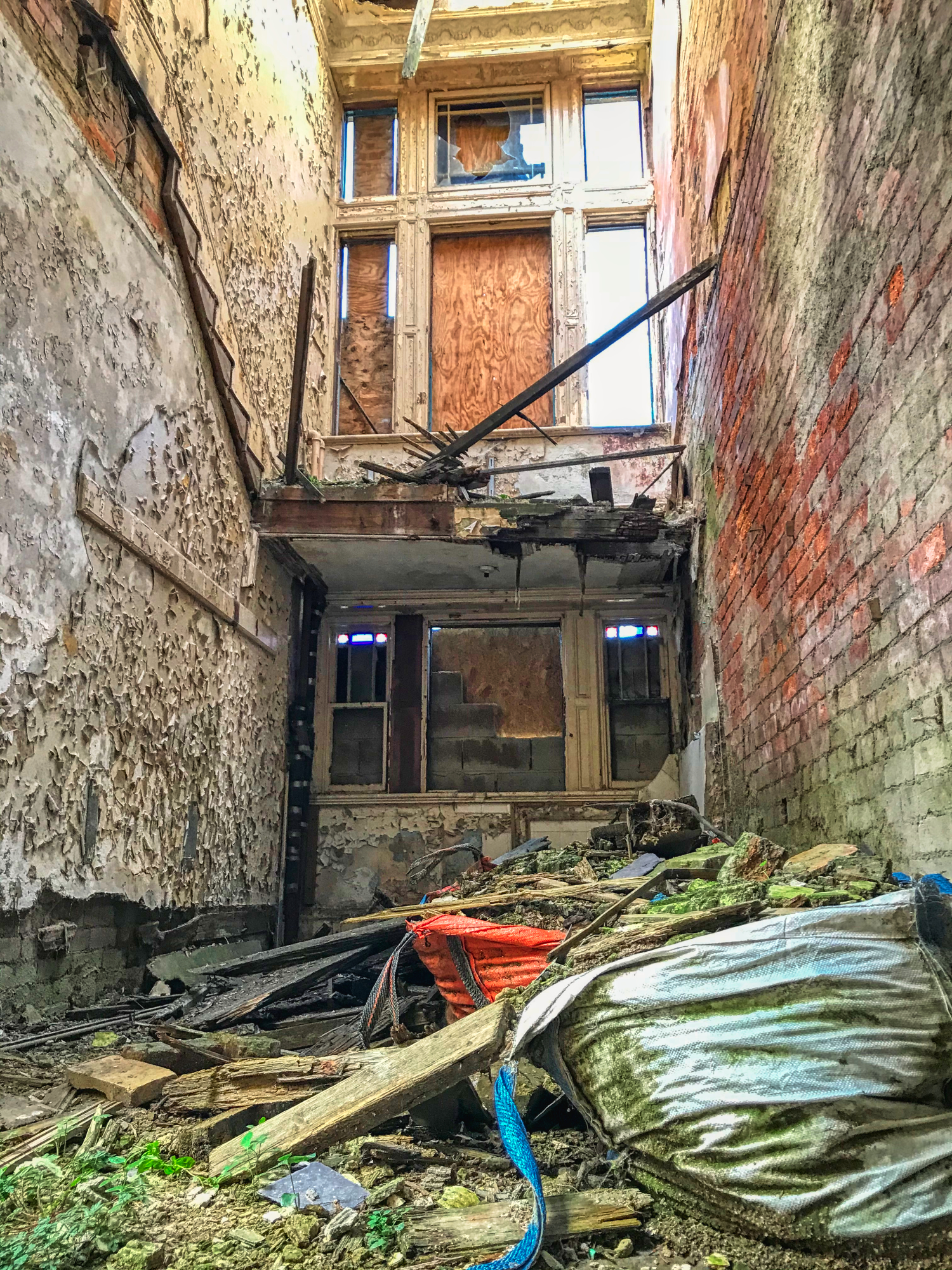 This was the climb out. It was a bit of a struggle, but one has to think of the benefits of my waistline. The harder it is, the more calories I will shed.
The grounds of Claremont House were extensive. I read there somewhere there was a Tennis Court, but failed to find it.
Are these white goods more evidence of fly-tipping, or was it to keep all the beer cold during those old days.
Getting down there was tough, with masses of brambles in the way amongst, trees, and logs.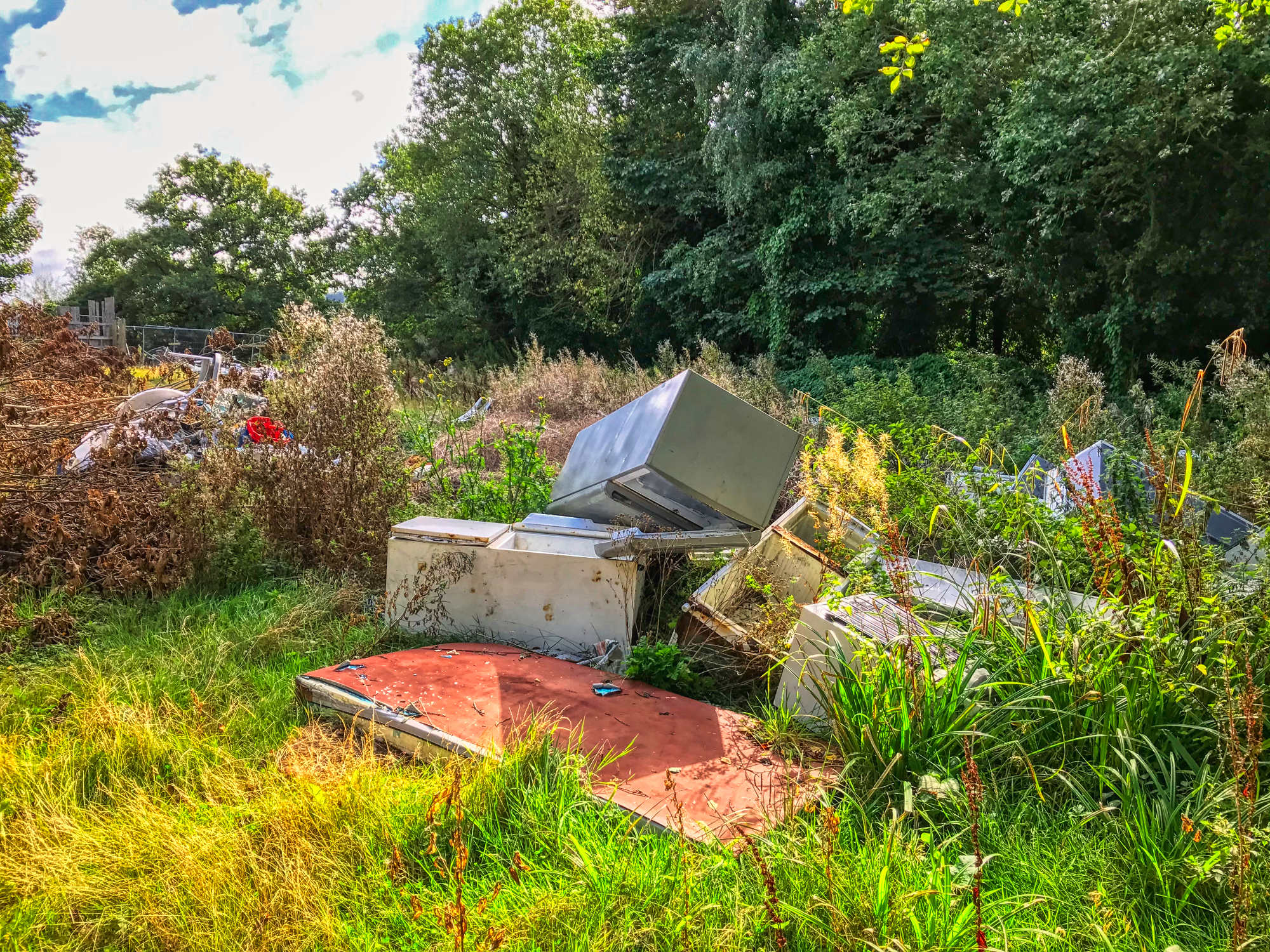 People dump their shit anywhere. There are tips one can use for free in the UK so there is little need.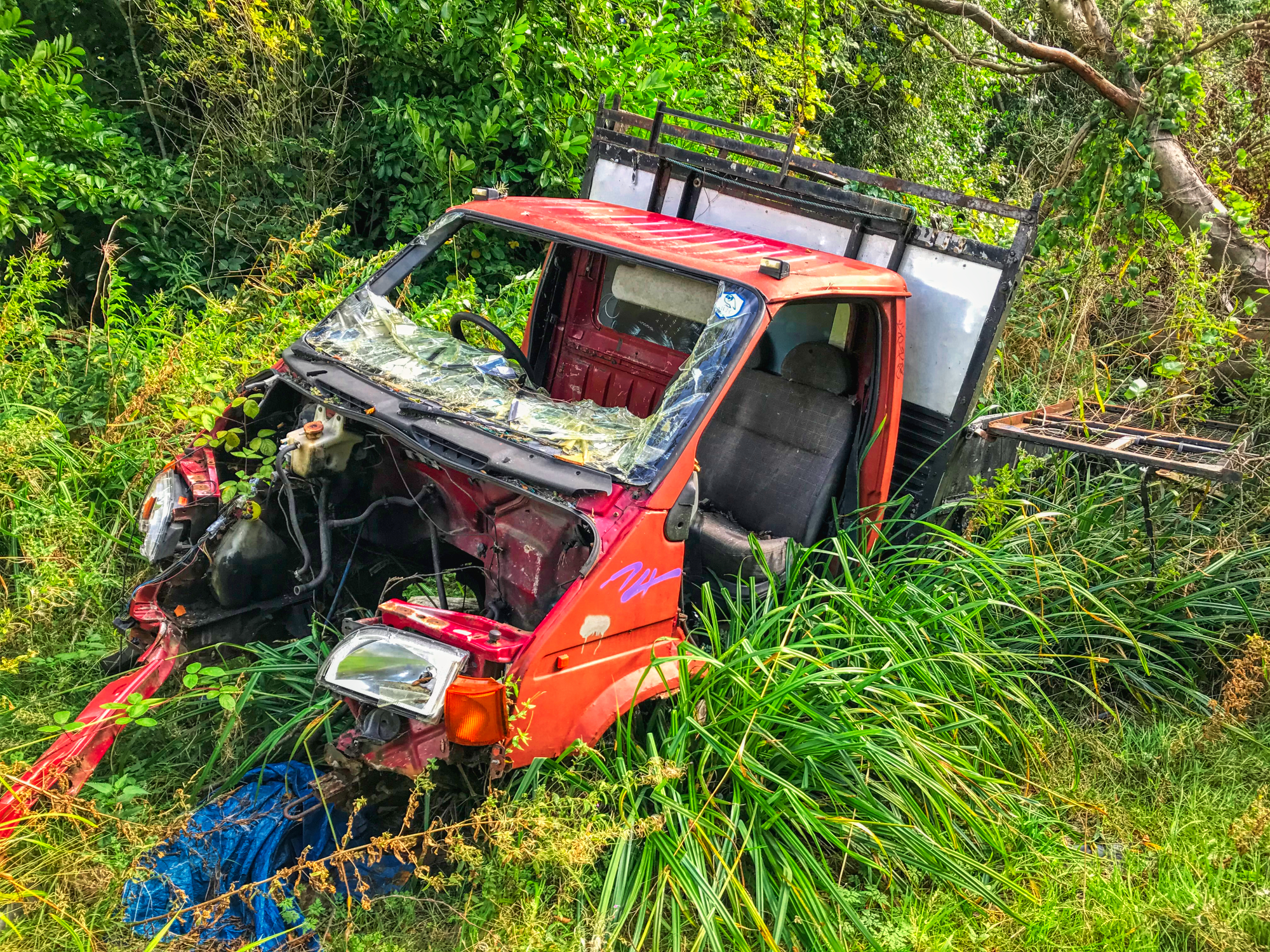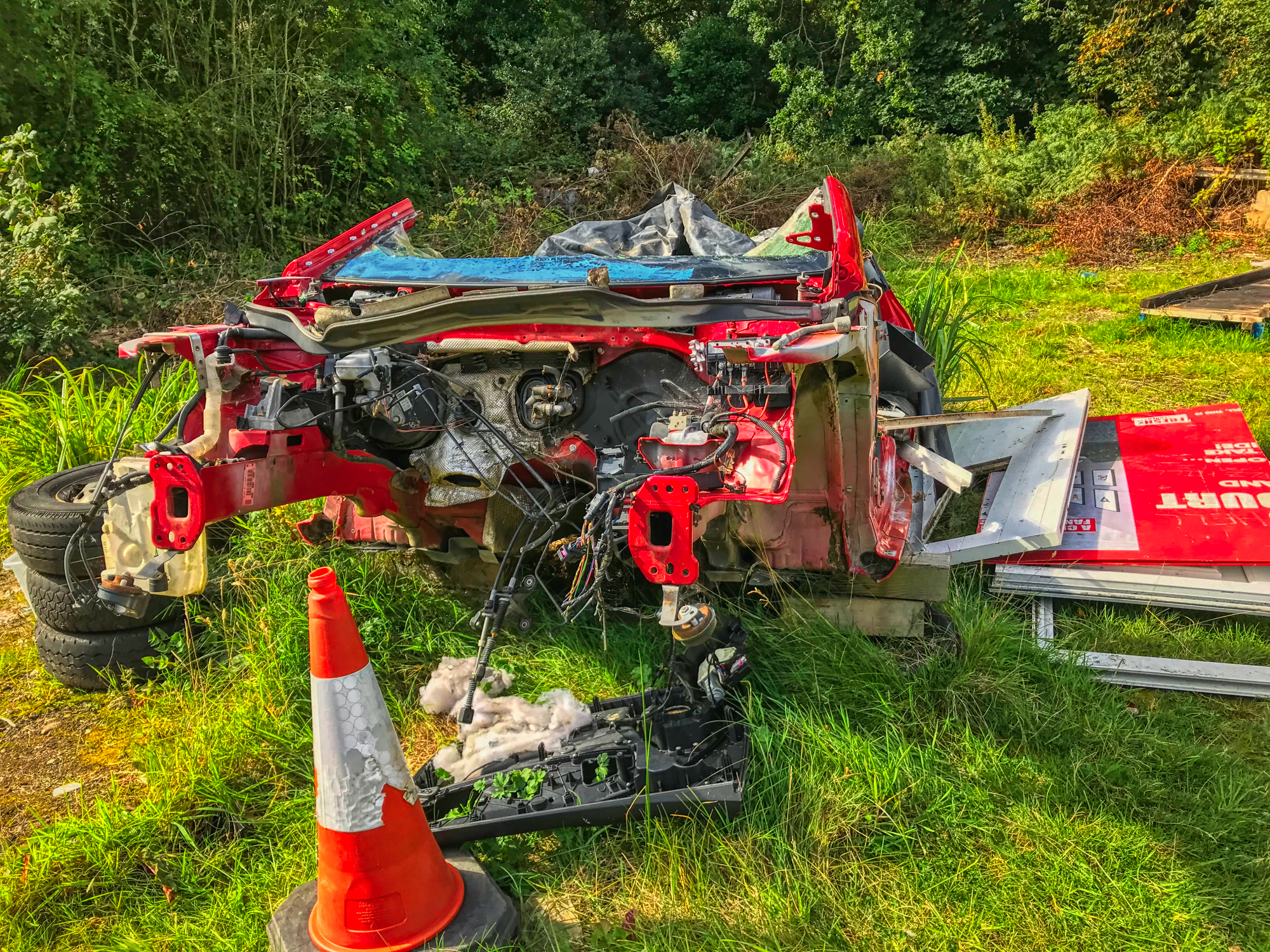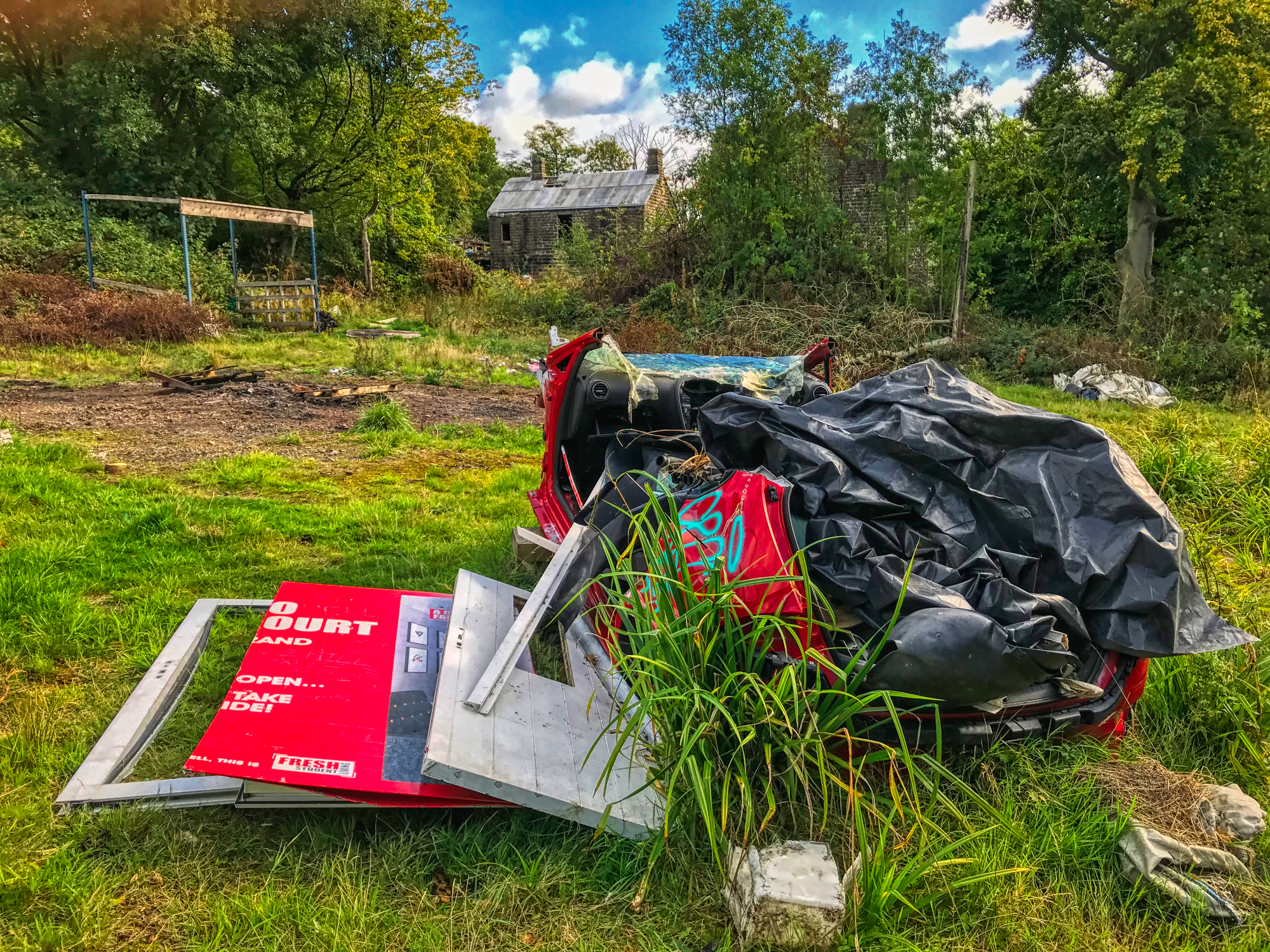 Even old vehicles make it into the grounds of Claremont House. Why dump them when you can make a little from a scrap yard?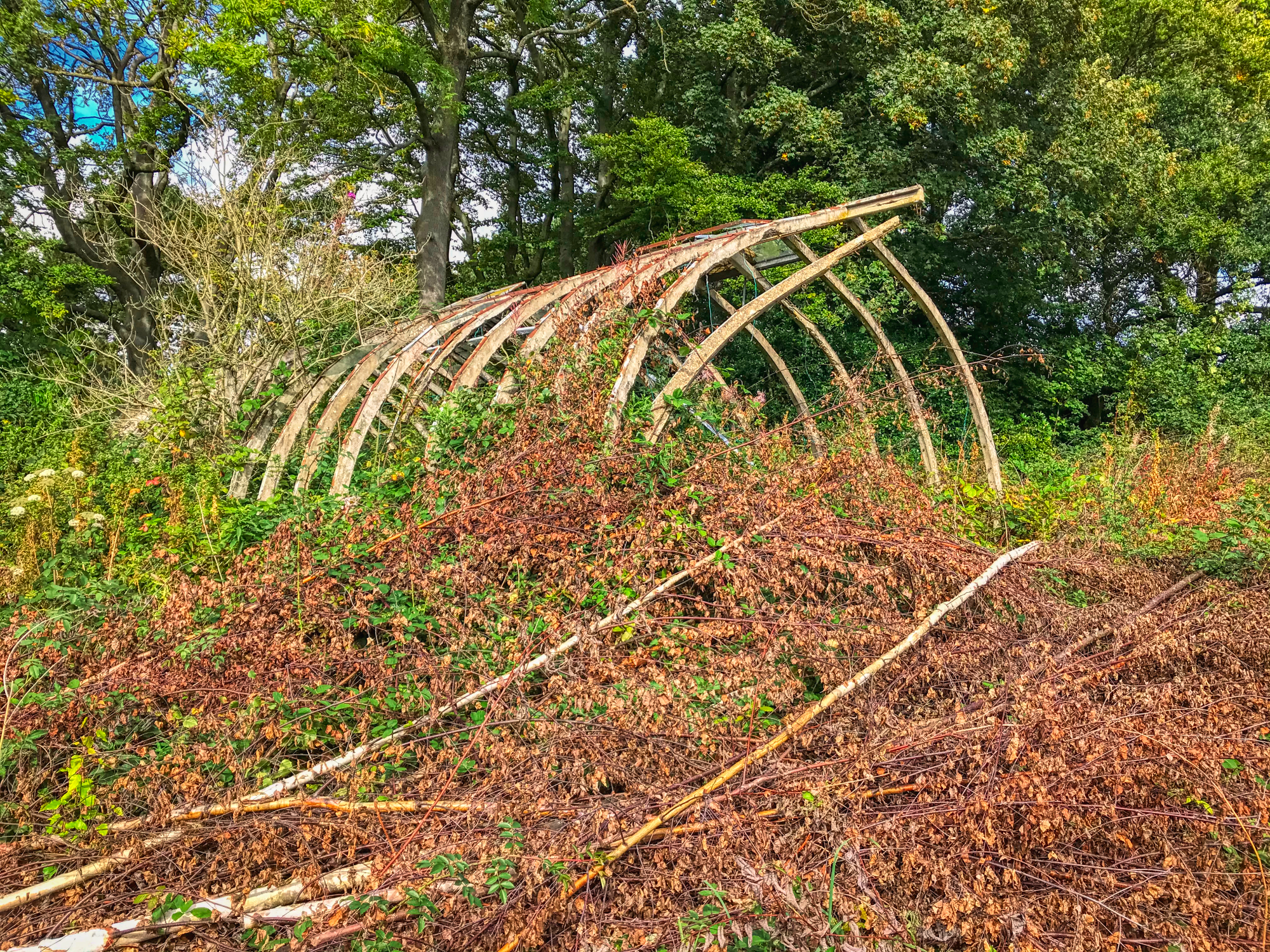 This is not the skeletal remains of a Jurassic dinosaur but the old conservatory.
We left with the familiar feeling of 'what a waste'. This is another relic of the past that may never reclaim its former glory.

Do you like posting your Urbex content and photography for FREE on Facebook and YouTube? I like to get some form of reward for my work and every time I create I do just that. Take a look at The Urbex Community on HIVE.
If you want to keep creating for FREE then ignore what you are reading. If you want to be like me and gain something other than BUGGER ALL for your work then click here and learn about posting on the HIVE blockchain.

Earn FREE EOS from Coinbase by taking partaking in a simple quiz here
Earn currency while you play brewing virtual beer with CryptoBrewMaster
Earn currency while you play and become a global Rock Star with Rising Star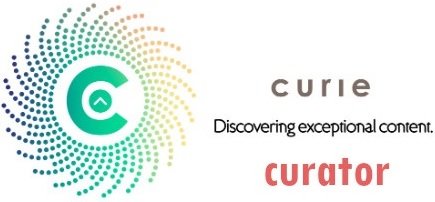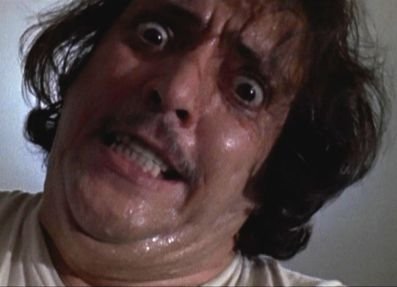 If you found this article so invigorating that you are now a positively googly-eyed, drooling lunatic with dripping saliva or even if you liked it just a bit, then please upvote, comment, rehive, engage me or all of these things.
---
---