Tales of the Urban Explorer: Carblox Refractory Plant

On approaching Carblox Refractory Plant, I looked around and spotted that shitty 'herras fencing' everywhere. The site and much of this industrial area is filled with derelict buildings, so much so it feels like an abandoned wasteland.
Under normal circumstances, this would have been a case of dumping the car and not caring about any subterfuge.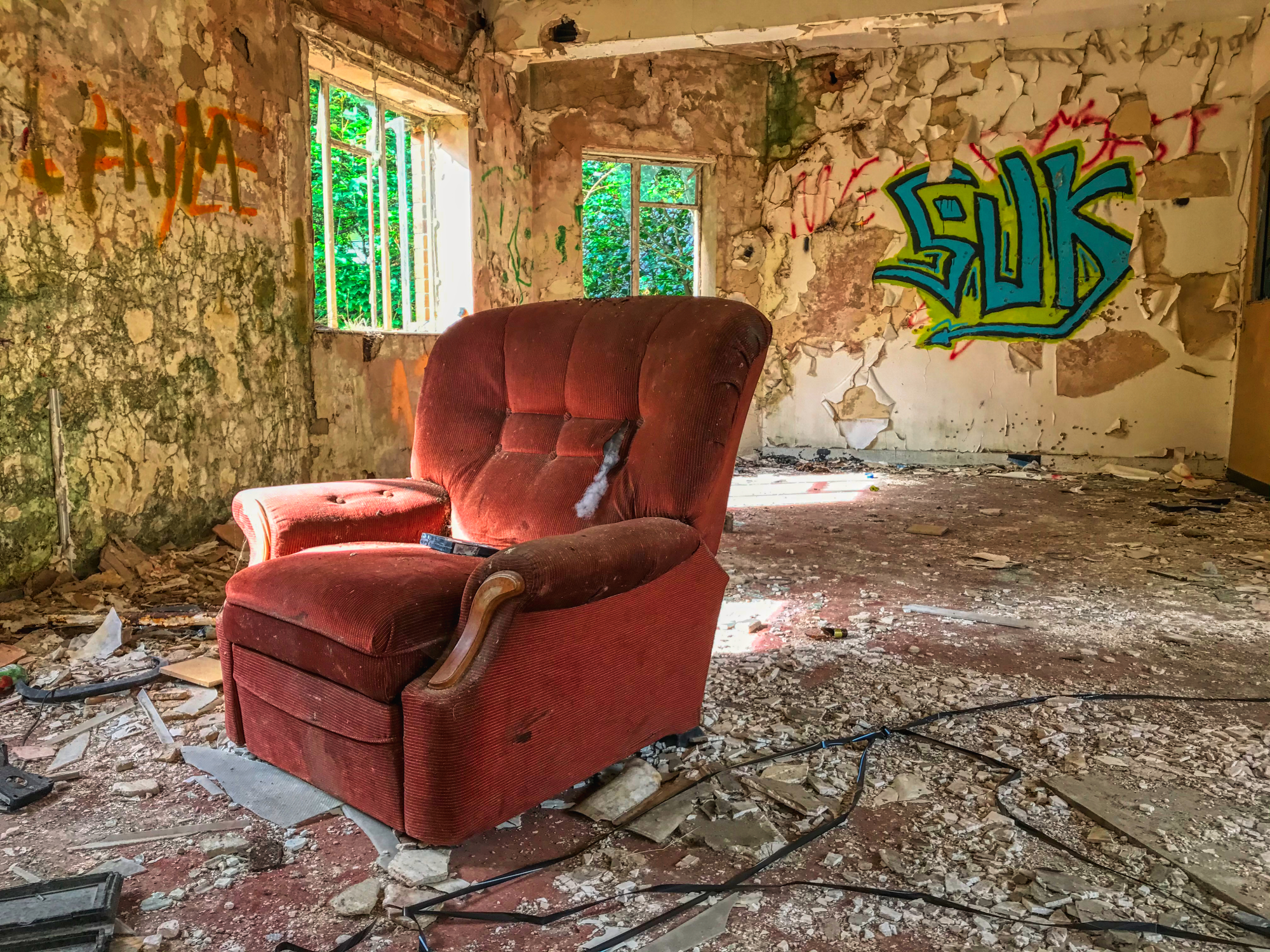 Further up the road, we spotted a car and two blokes milling around. Surely they were not security, what is there to secure in this dump of a place?
We were taking no chances, quickly got out of sight and scrambled through a window with shards of broken glass waiting to cut into our fingers.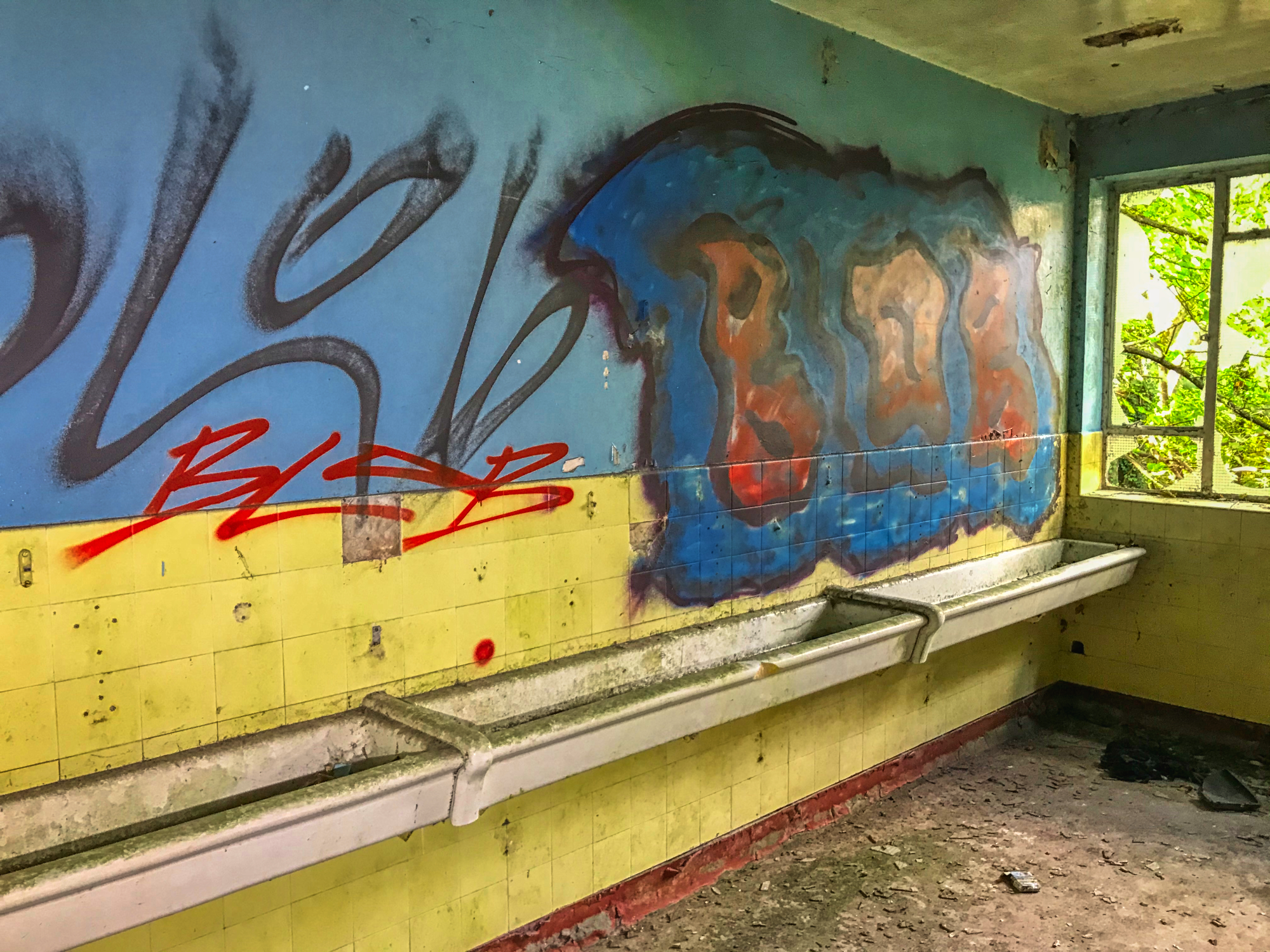 I have some gloves but always forget them, it's a wonder I have any fingers left and Carblox Refractory Plant was going to sorely test them.
Carblox Refractory Plant hails from the 1930s and manufactured fire bricks for the steel industry.
The plant closed around 1999 due to the risk of flooding from the nearby river. It has been left empty since then.
The entry point took us into what looked like the men's communal bogs, and this image (above) has already been featured in the LooLoo community.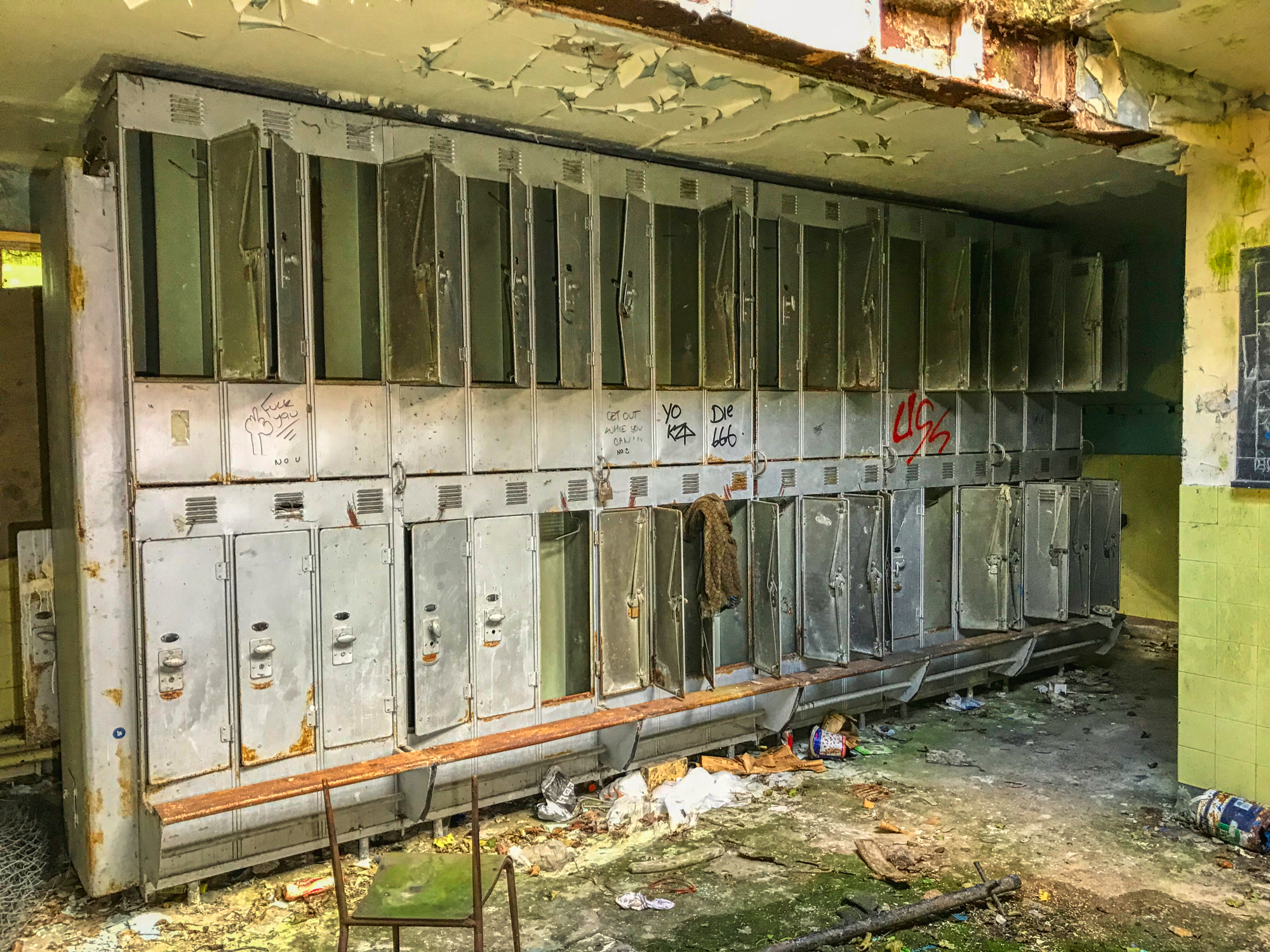 Next to it was some kind of locker room. I tried a few but found nothing. It's probably a little late.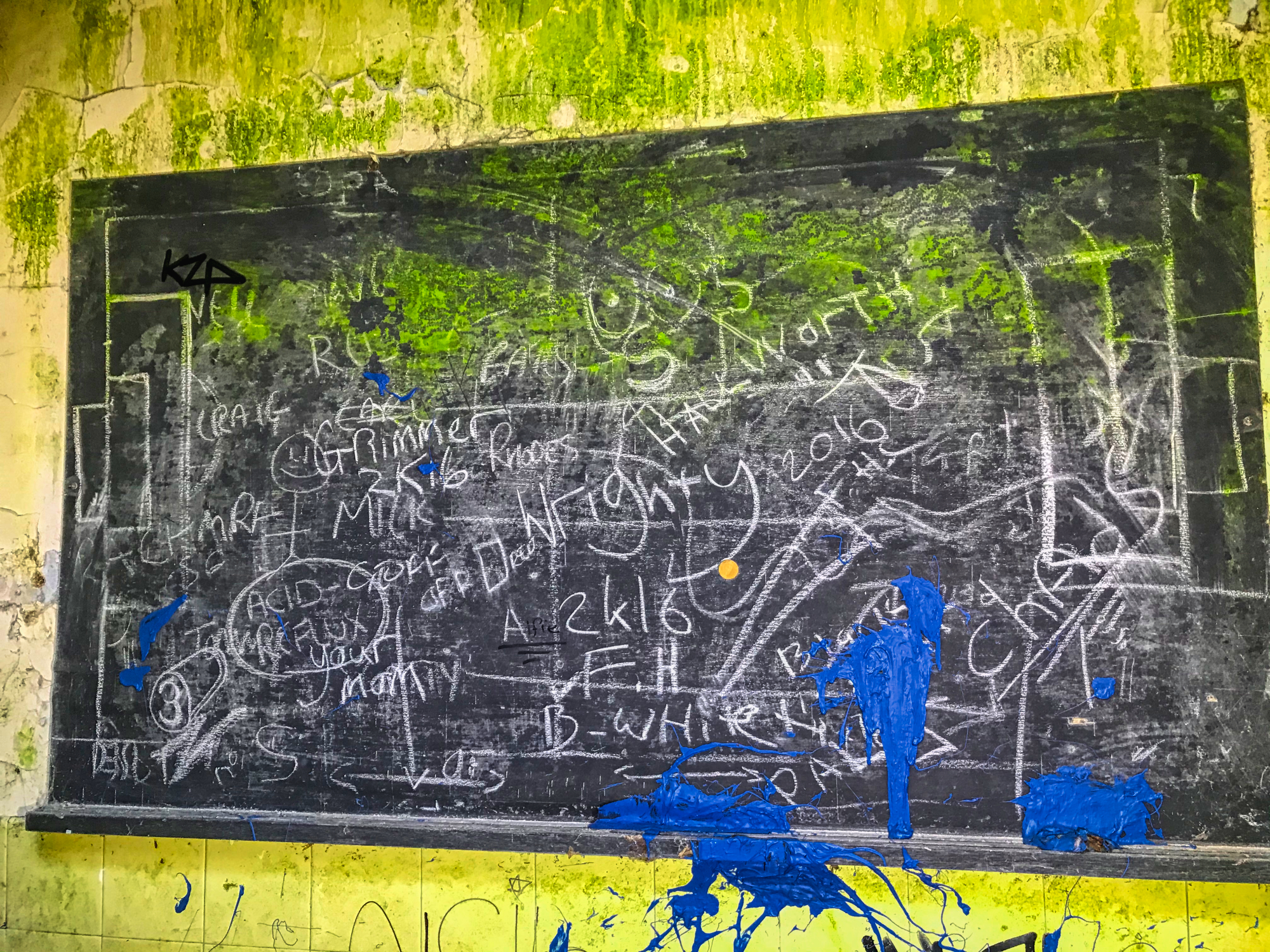 I doubt this scribbling is from the days where the boss would educate the grunts about what a locker is. It's a strange place for a blackboard, being in that same room.
Passing by several shithouses, it was another climb through metal windows with more glass shards. My hands were now starting to hurt.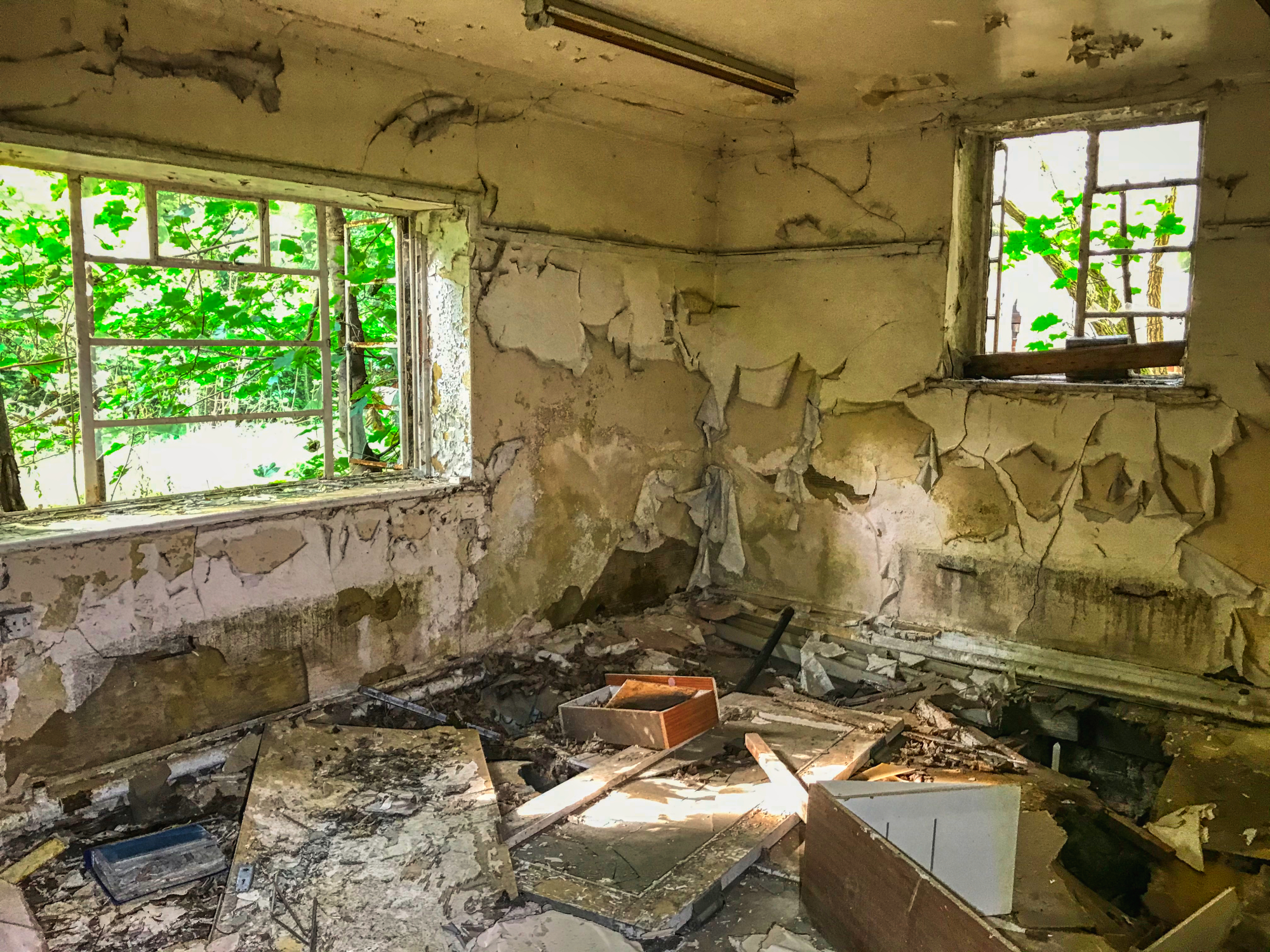 Walking through a courtyard we had to clamber through..., guess what to get in here?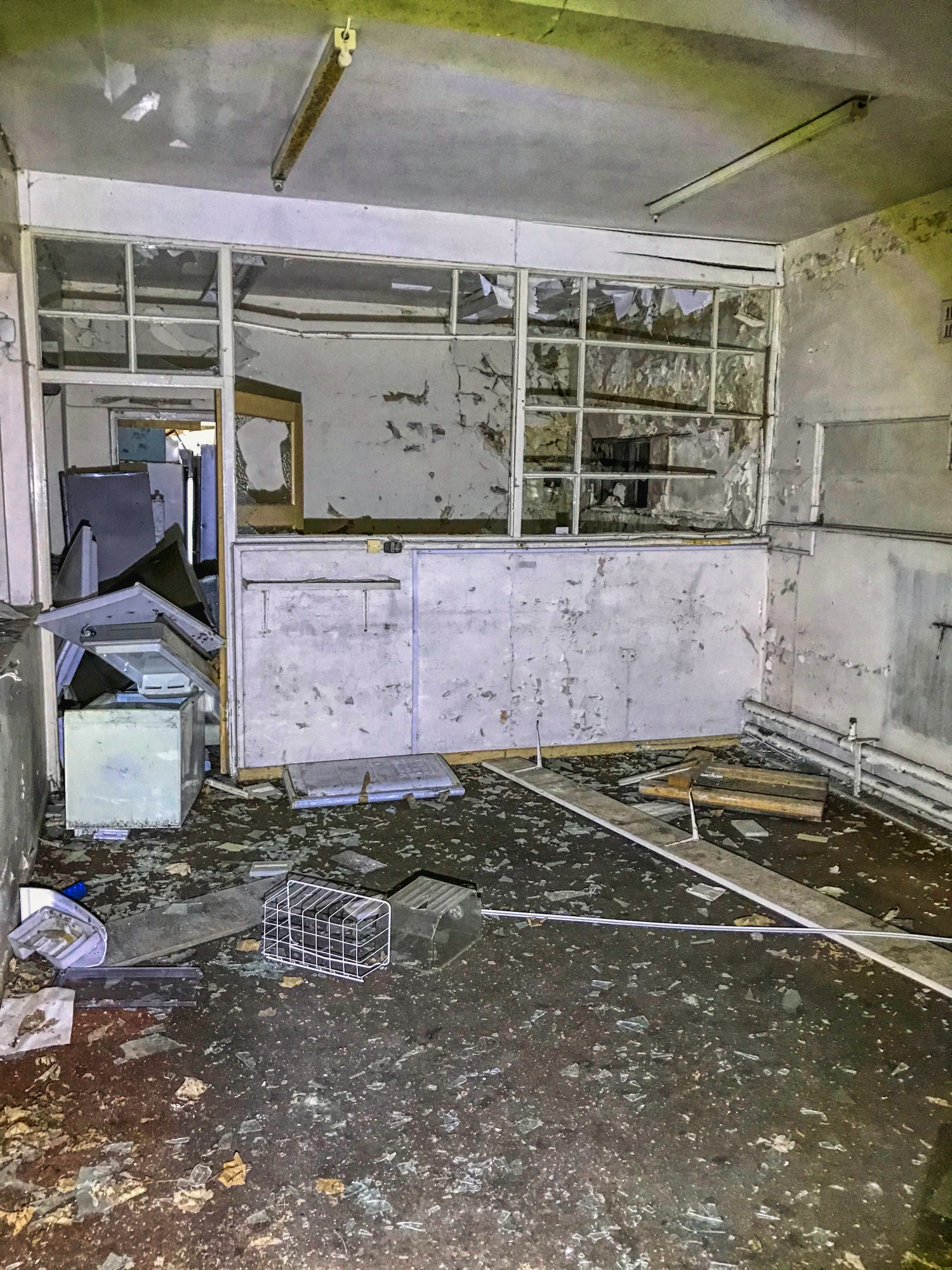 I could feel my calorie-burning levels increasing by the minute and was now rubbing my sore hands.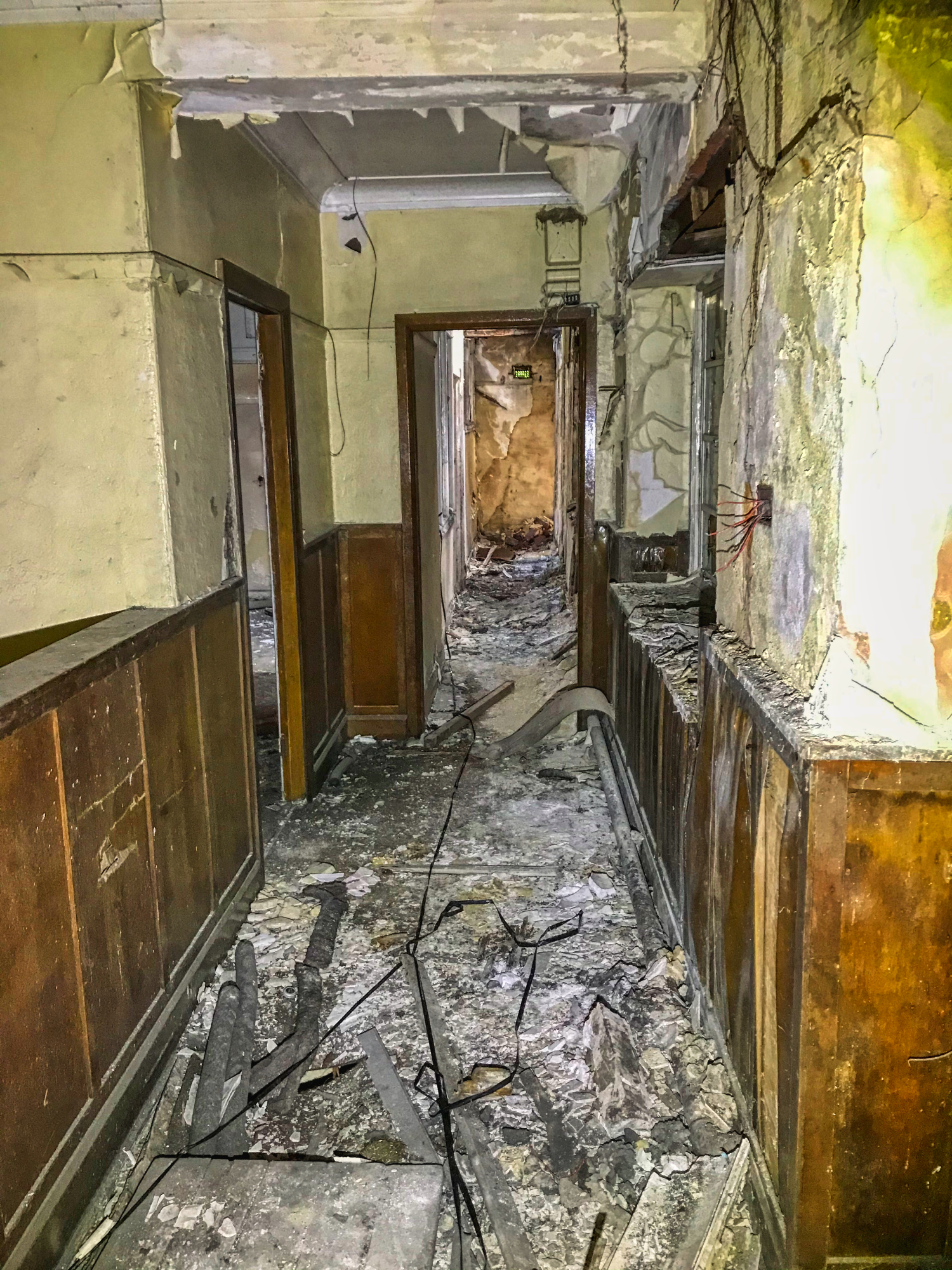 The corridors were musty, damp, and dark as we found a very dodgy staircase. A plank had been placed at the foot and I was not sure if it would hold my weight.
I tried the plank gingerly placing some weight on it, and then a little more. A quick dash was needed and some hope the stairs were not completely rotten.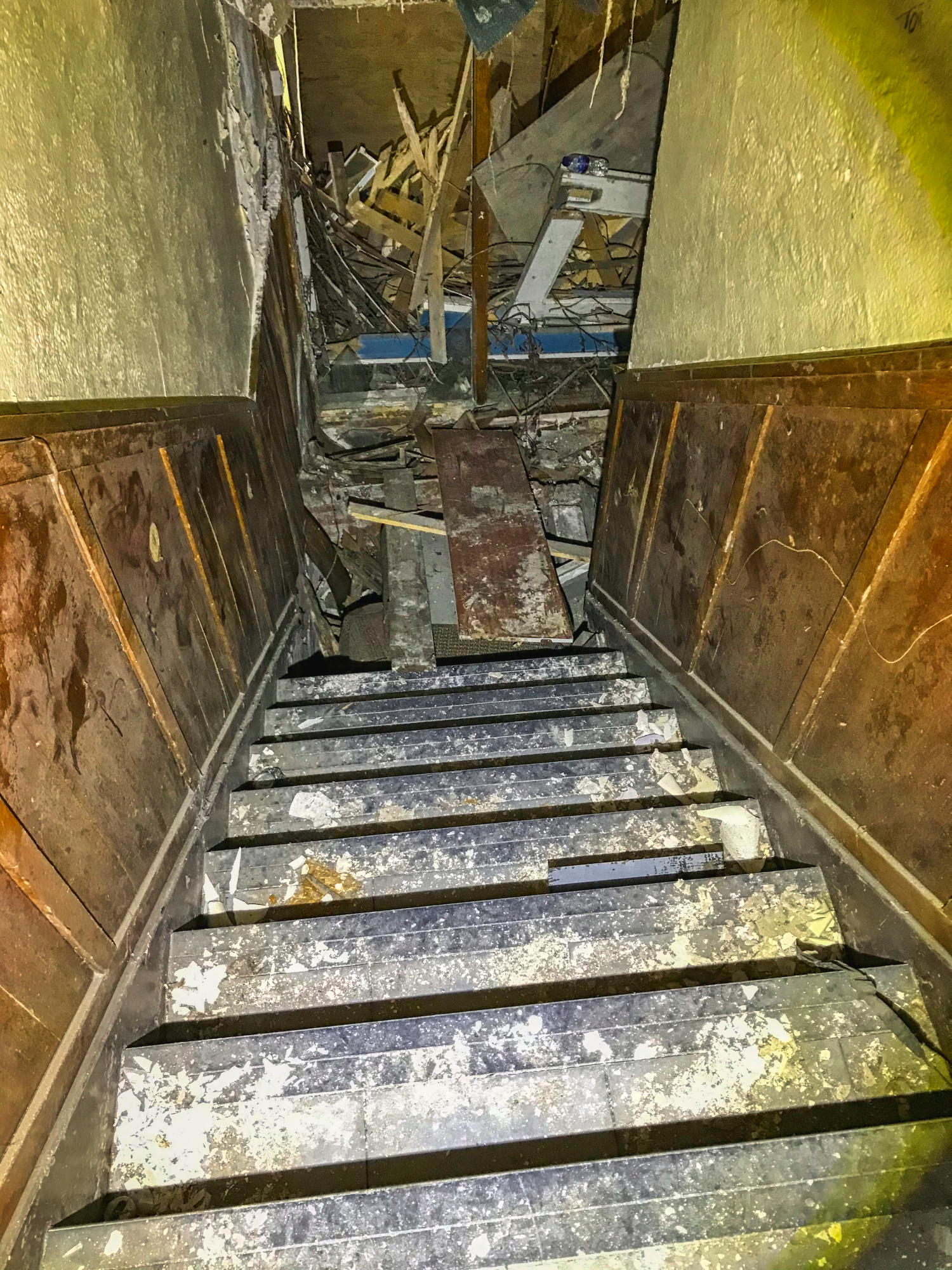 ...'you can forget grabbing the bannister as it did not exist. Bannisters have this annoying habit of coming away in your hands, if they happen to be present'...
This is taken from the top, so you can see I survived and escaped injury once again. Talk about a balancing act and leap of faith.
Upstairs the floors were more ropey and led into a more spacious brightly lit room courtesy of many windows lacking that thing called glass.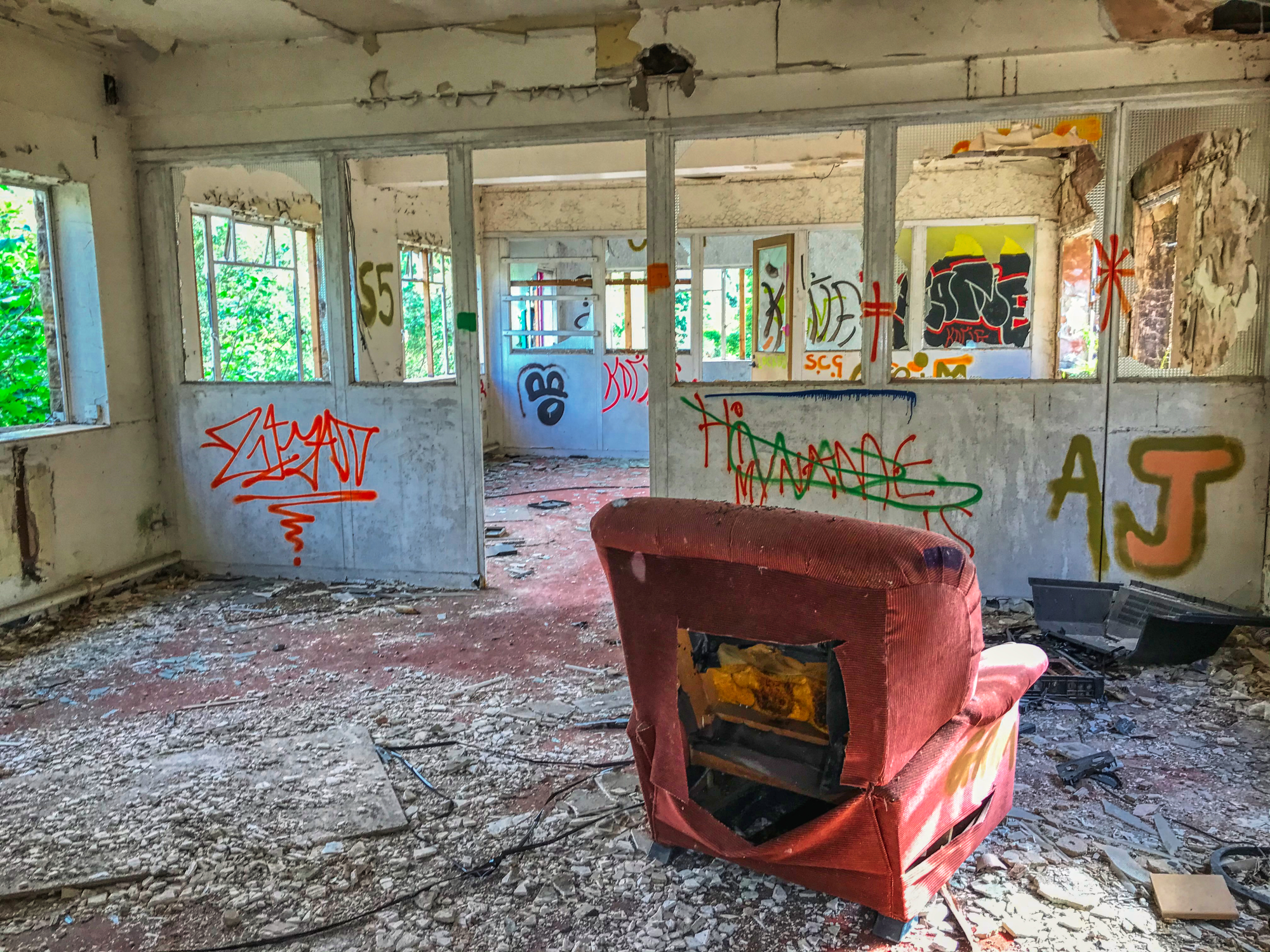 So far, we had seen little in this abandoned industrial mess, but there was a little bad graffiti and a nice comfy sofa to rest your bones in after a bout of strenuous paint spraying.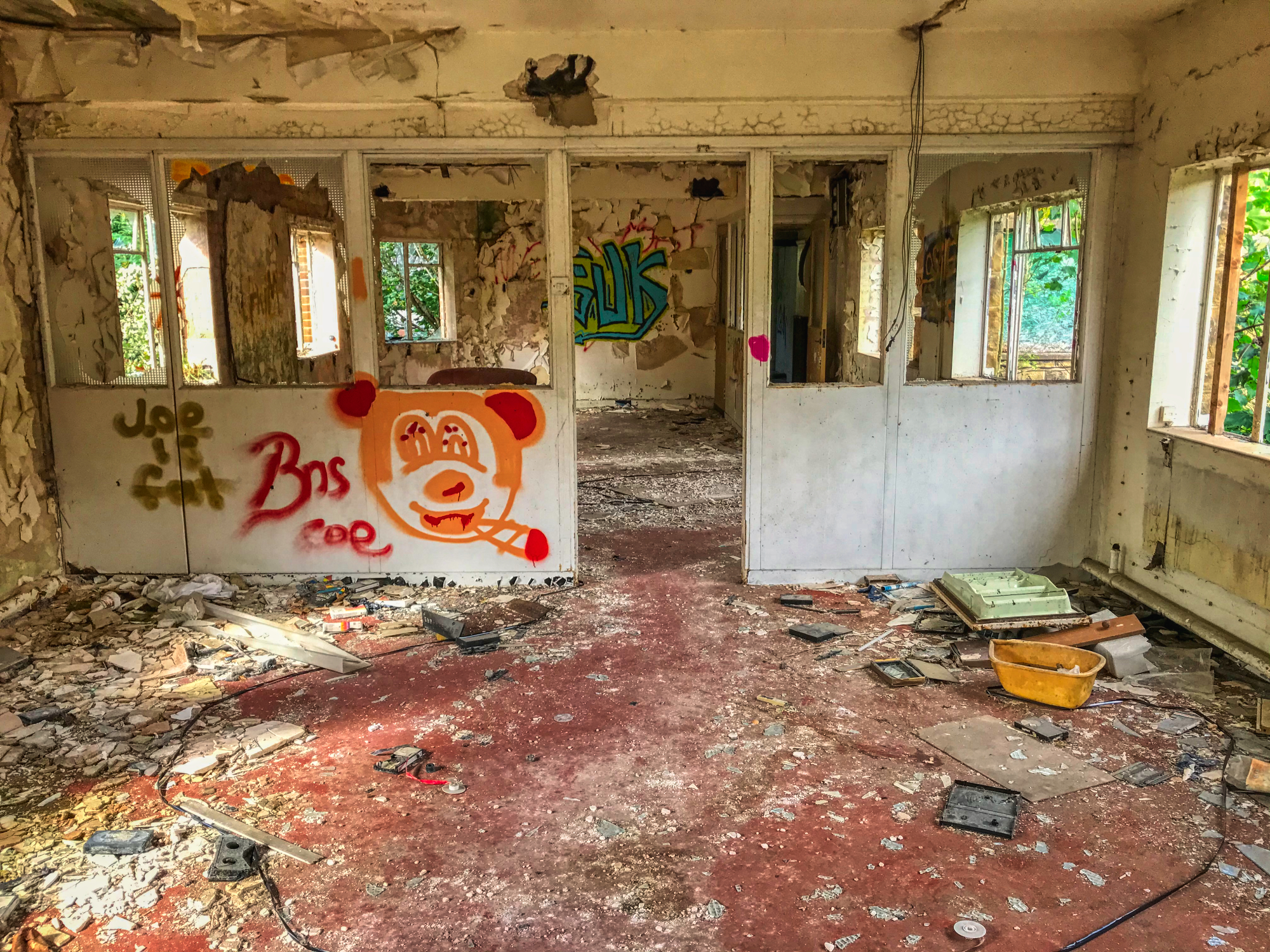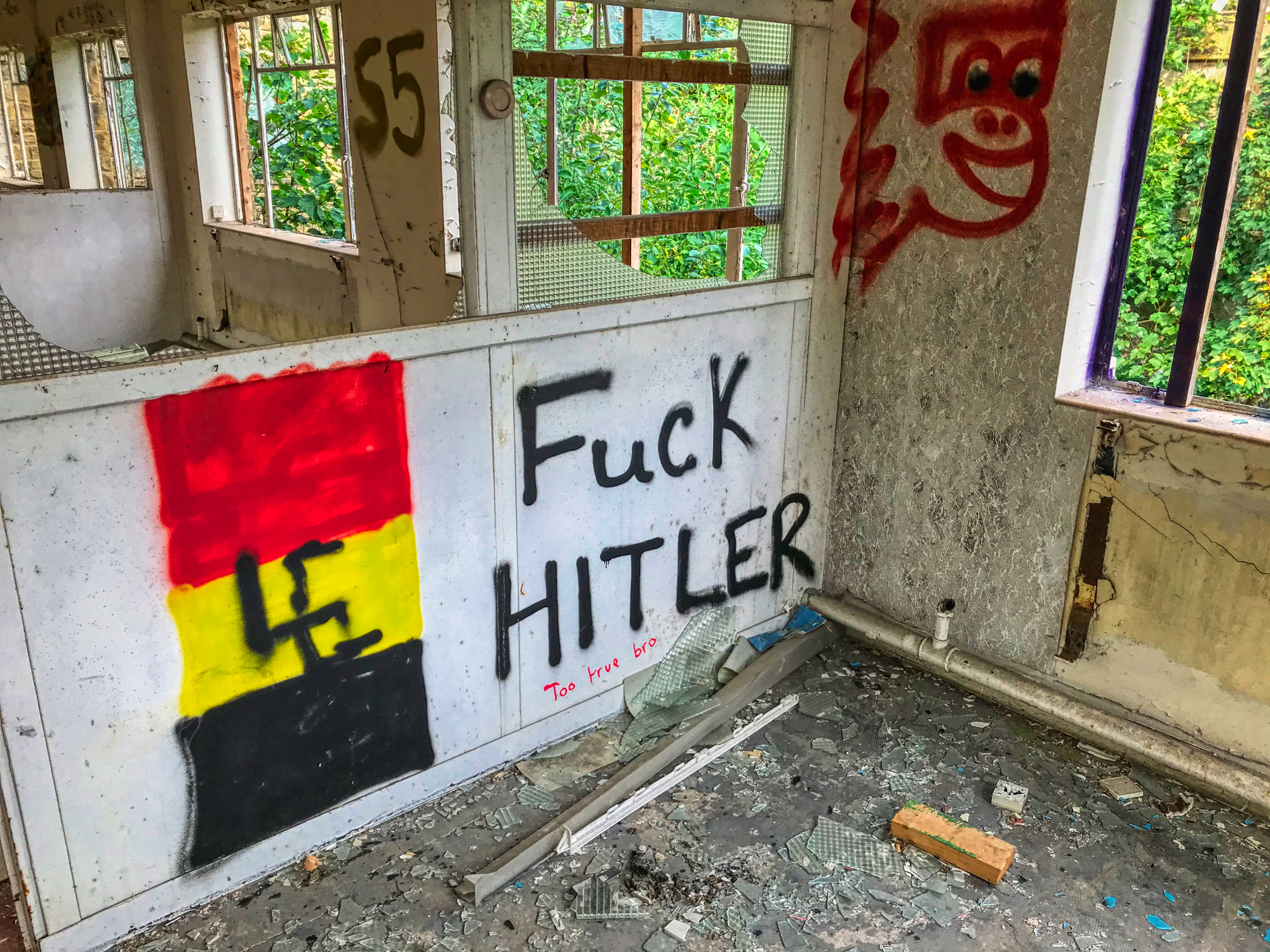 As this is the Sheffield area I was expecting rather more than 'Joe is Fat' and some anti-Nazi propaganda.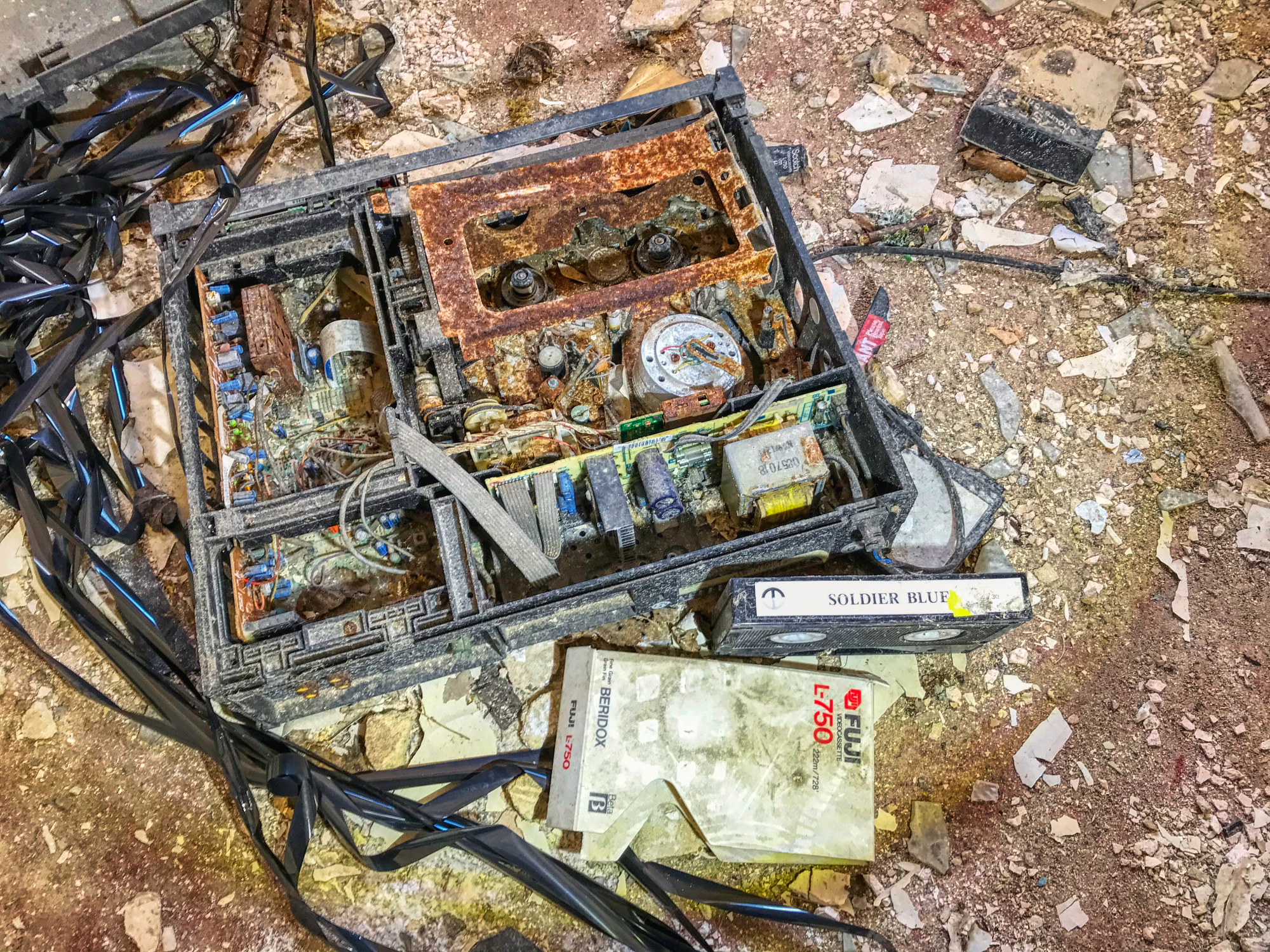 That's a Betamax player from the 1980s. Goldie Hawn would most upset if she saw her 'Soldier Blue' classic in such a state.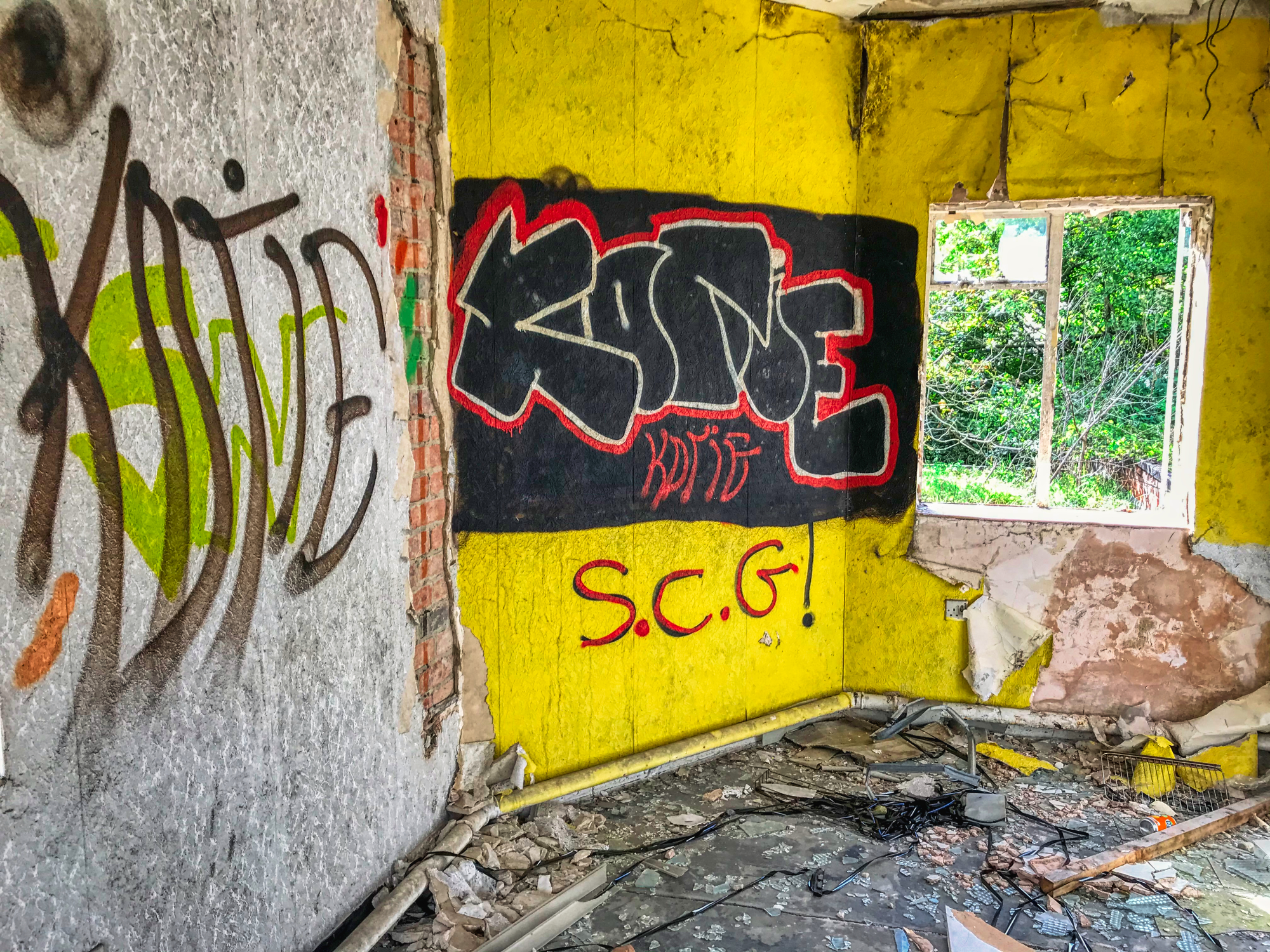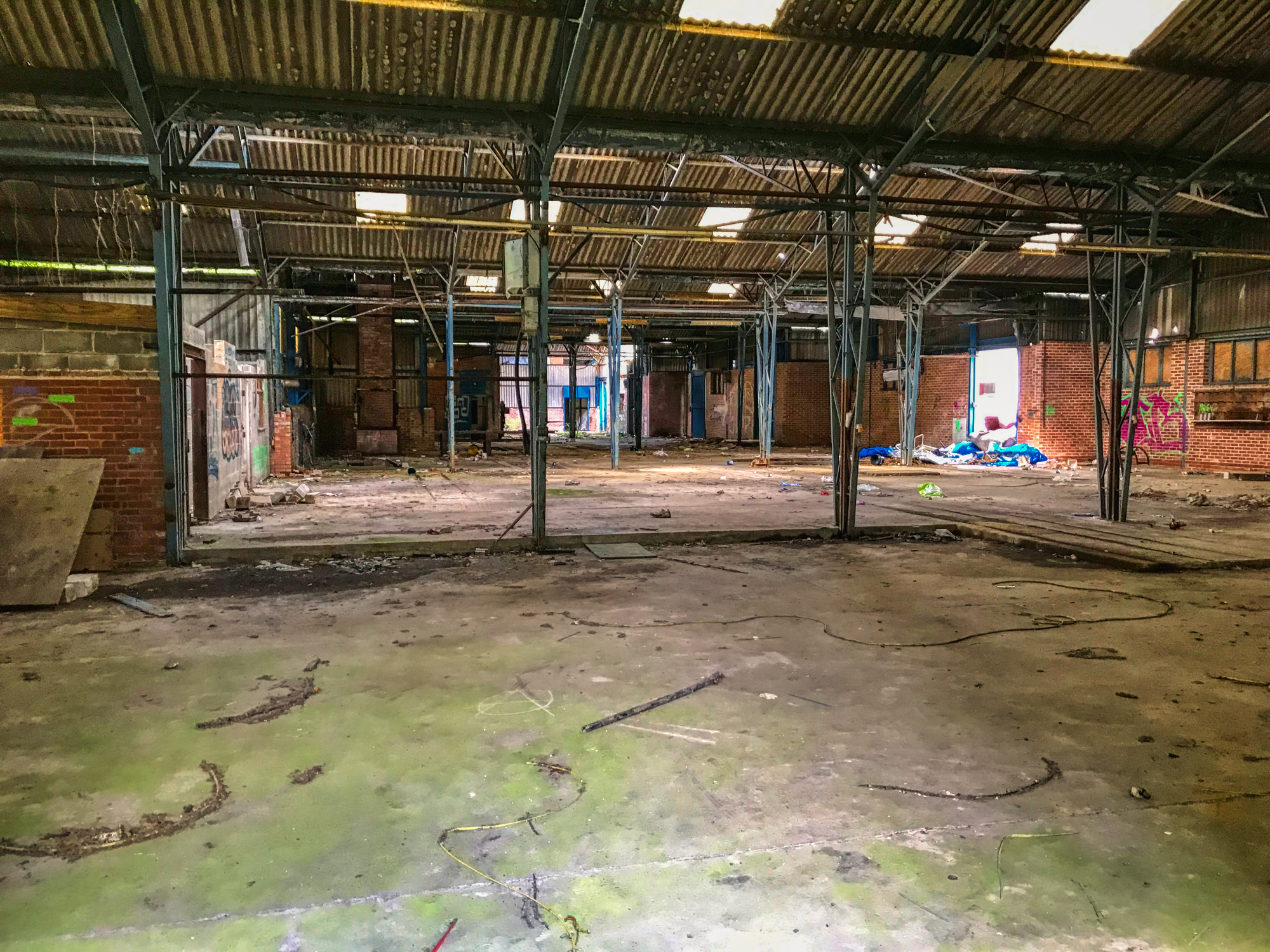 Back through the windows downstairs and torturing my hands a little more, we entered a huge warehouse area.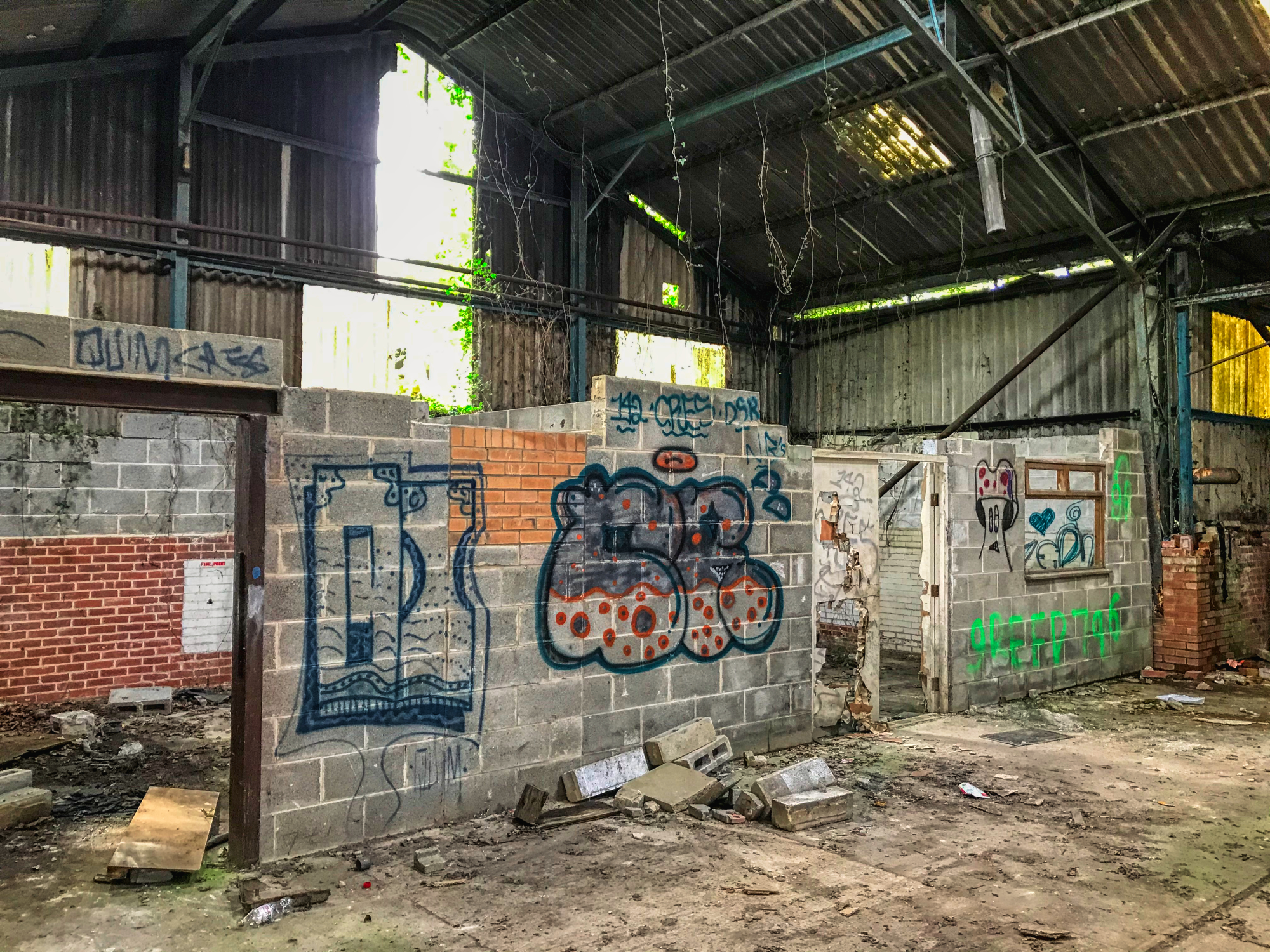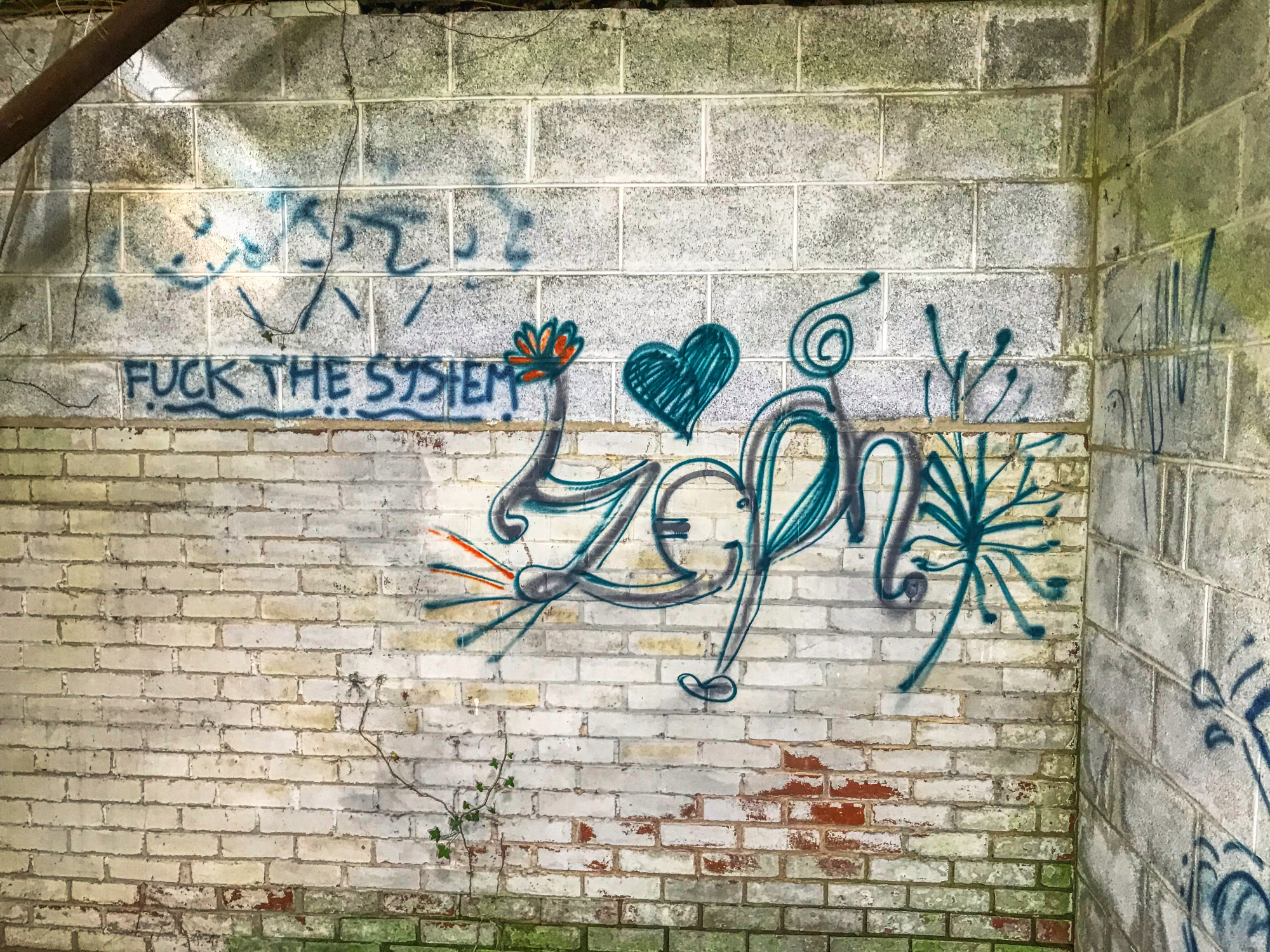 We had to be quieter in here as those blokes were outside and on the other side of this large bricked building. I could hear some chattering going on outside.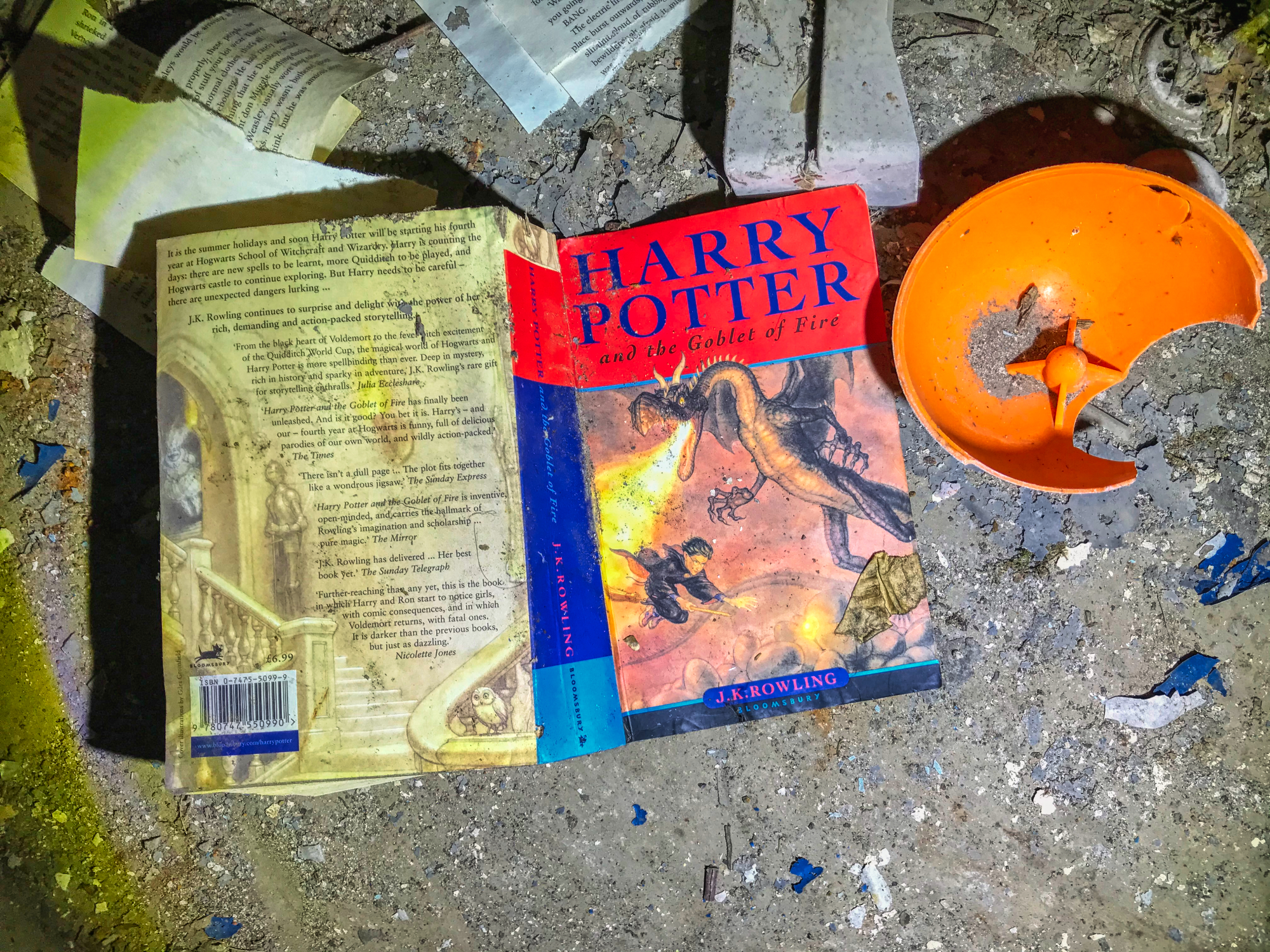 Not much love for Harry Potter in here.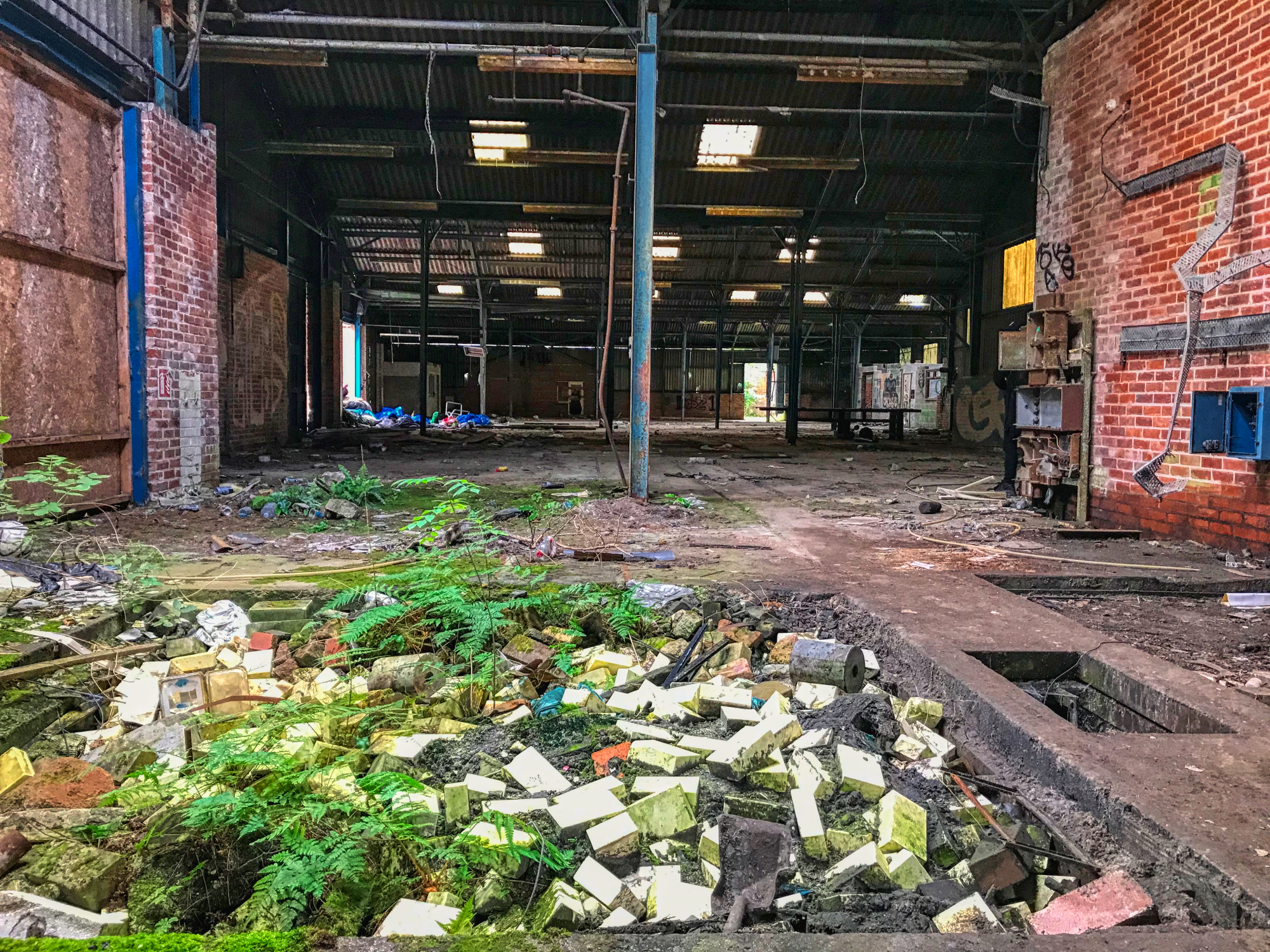 It was disappointingly void of any old industrial machinery.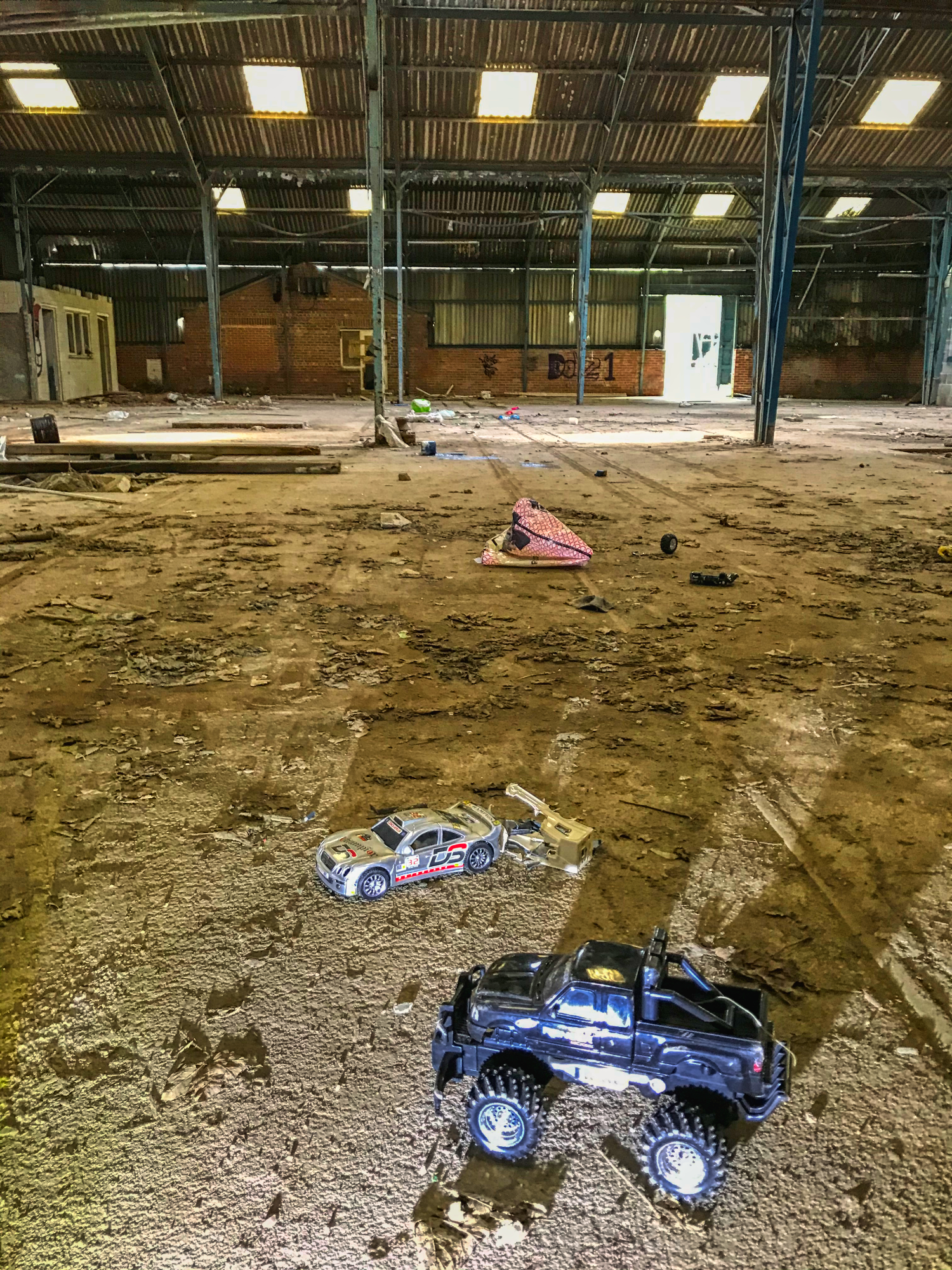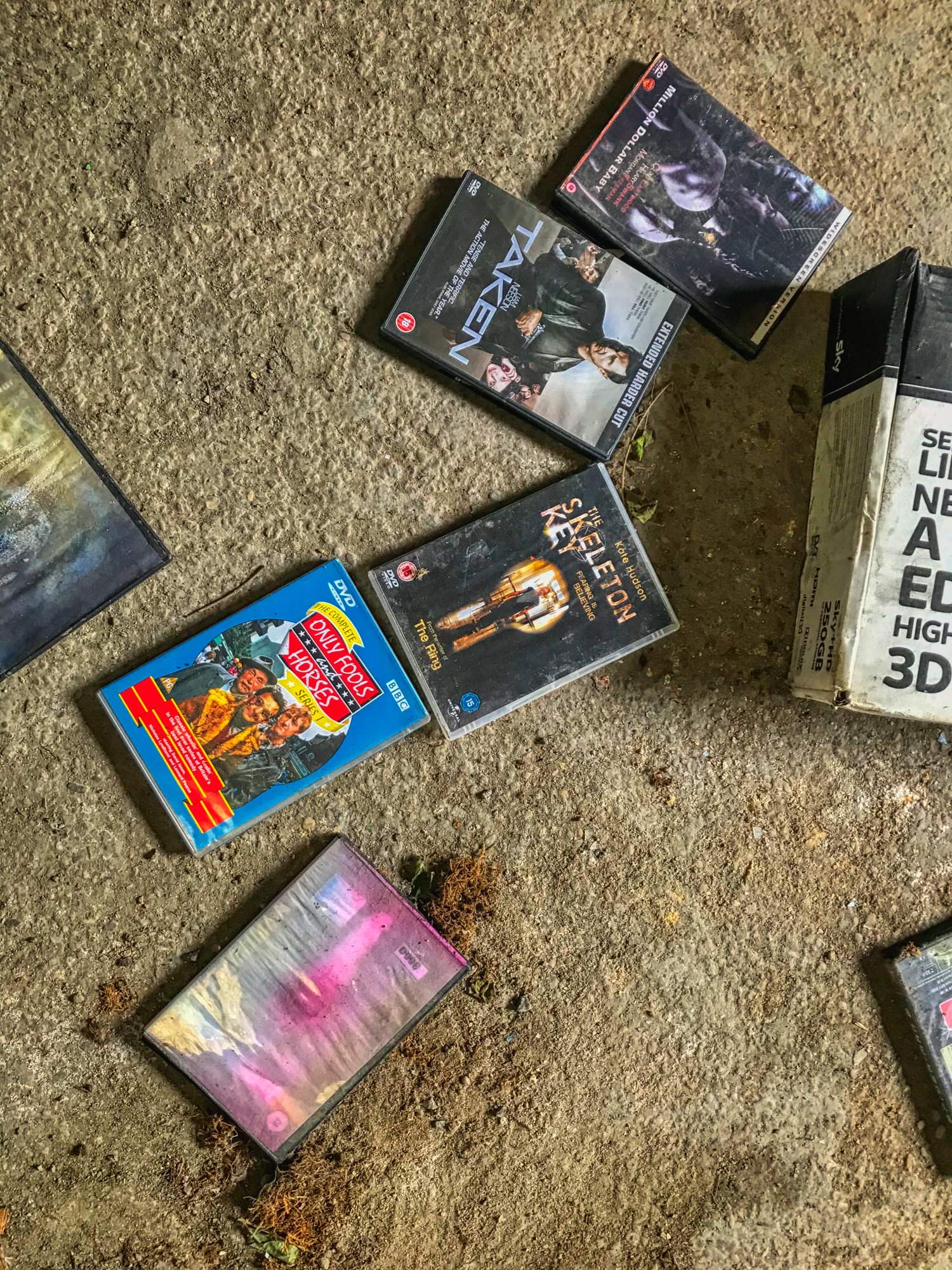 The toy cars and this mixture of old DVDs and VHS tapes were as good as it gets.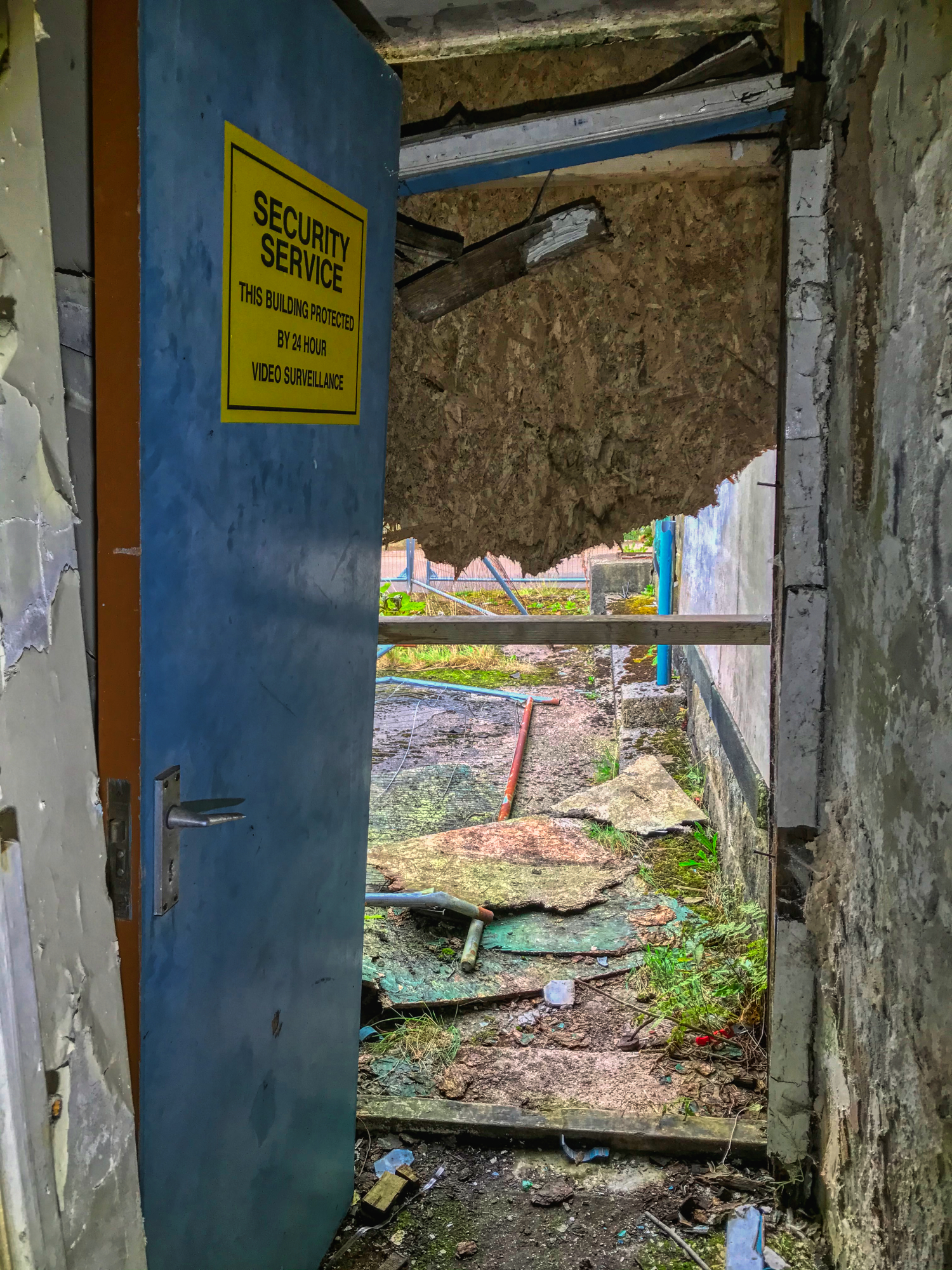 We made out way backtracking but using a slightly different route, with less window climbing.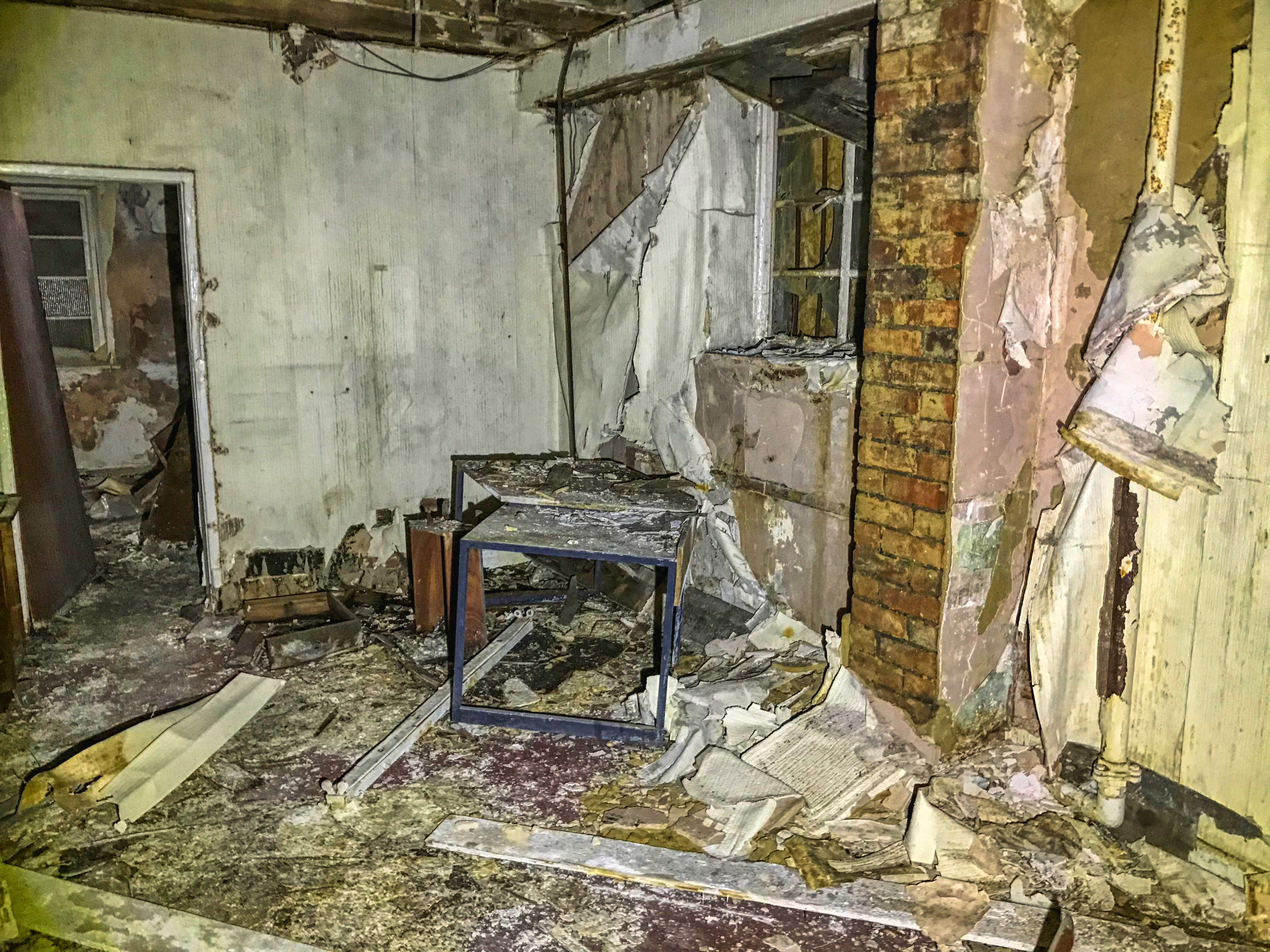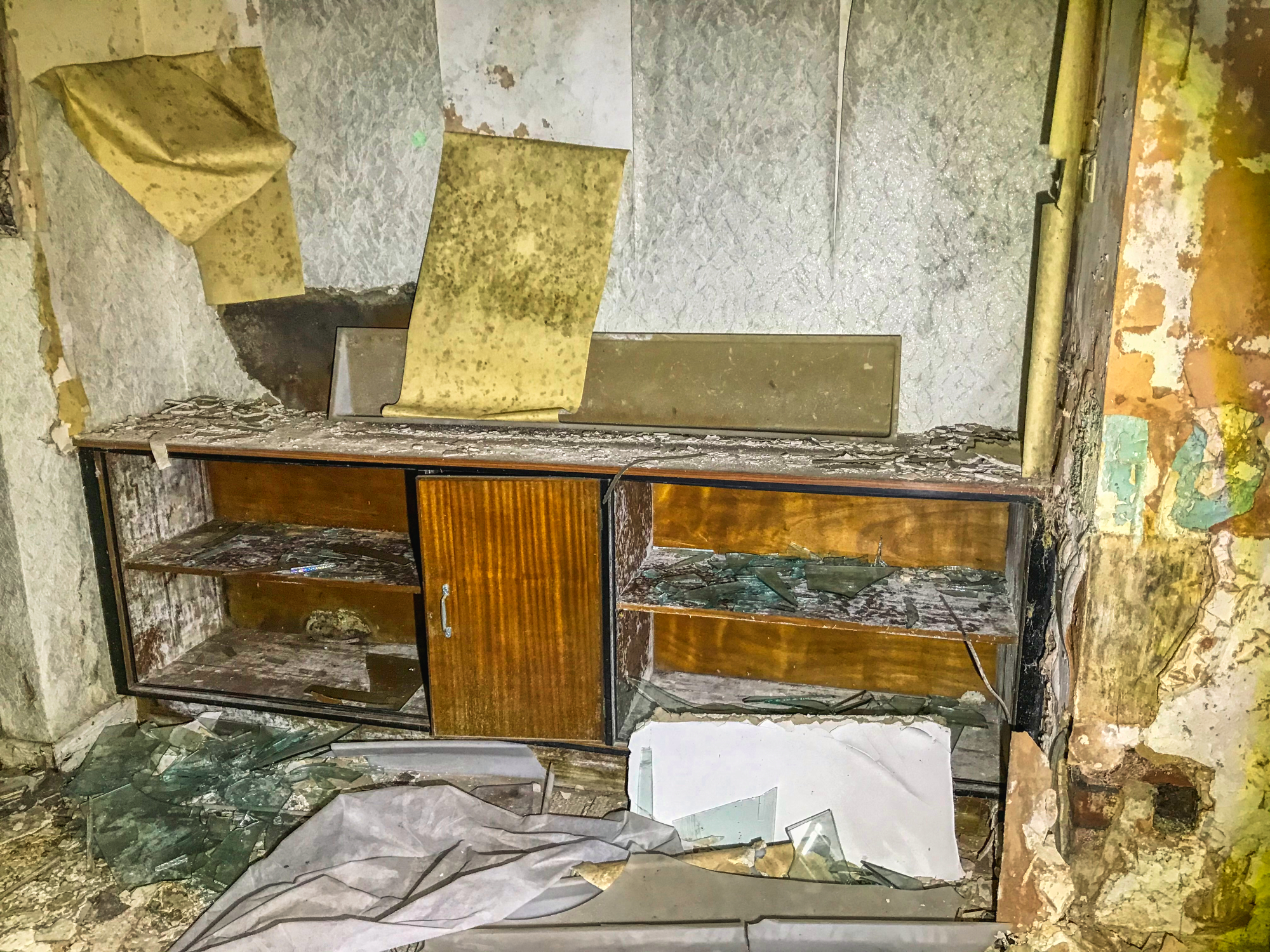 This was preferable to those damn windows, I looked down at my sore red hands and wondered were those dratted gloves had got to.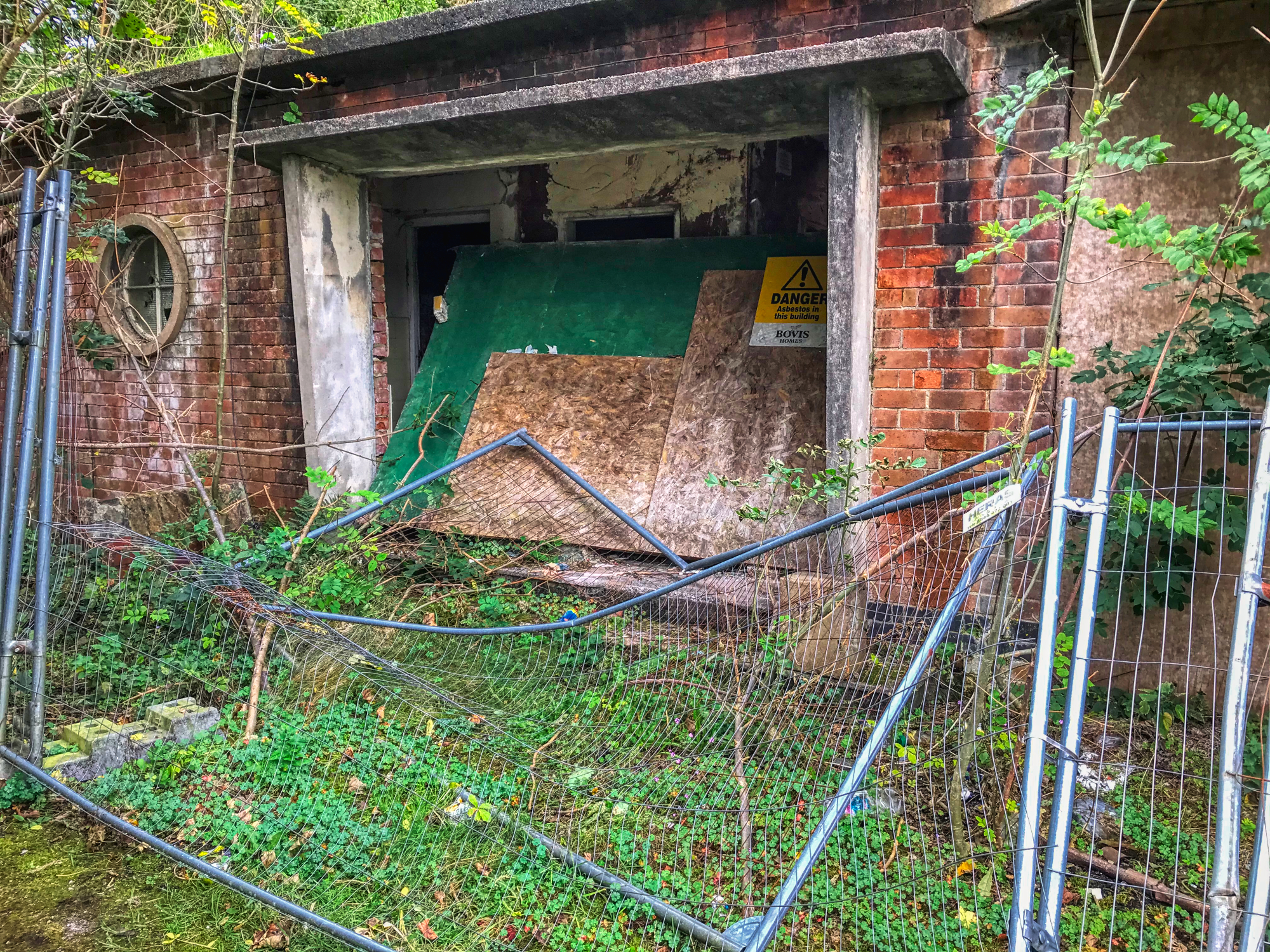 Carblox Refractory Plant was not very exciting and we missed a part due to those blokes arsing around outside. I have a feeling they may have been other explorers but it's best to keep in the shadows.

Do you like posting your Urbex content and photography for FREE on Facebook and YouTube? I like to get some form of reward for my work and every time I create I do just that. Take a look at The Urbex Community on HIVE.
If you want to keep creating for FREE then ignore what you are reading. If you want to be like me and gain something other than BUGGER ALL for your work then click here and learn about posting on the HIVE blockchain.

Earn FREE EOS from Coinbase by taking partaking in a simple quiz here
Earn currency while you play brewing virtual beer with CryptoBrewMaster
Earn currency while you play and become a global Rock Star with Rising Star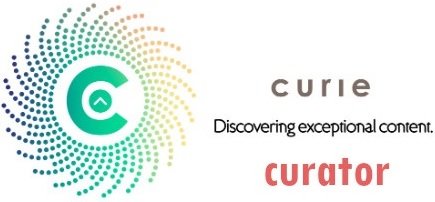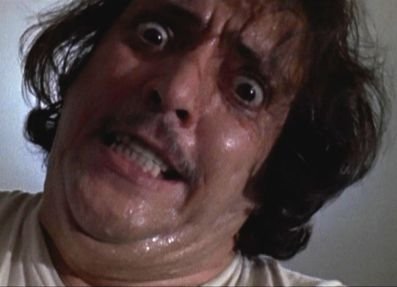 If you found this article so invigorating that you are now a positively googly-eyed, drooling lunatic with dripping saliva or even if you liked it just a bit, then please upvote, comment, rehive, engage me or all of these things.
---
---