Tales of the Urban Explorer: Bella Sardinia
"This one is open.., or was yesterday". @anidiotexplores was explaining the first stop-off point of the current day's exciting agenda of gloom and decay.
It was a Sunday which was a blessing. Locations in town centres should be avoided when full of people. They see too much and interfere accordingly.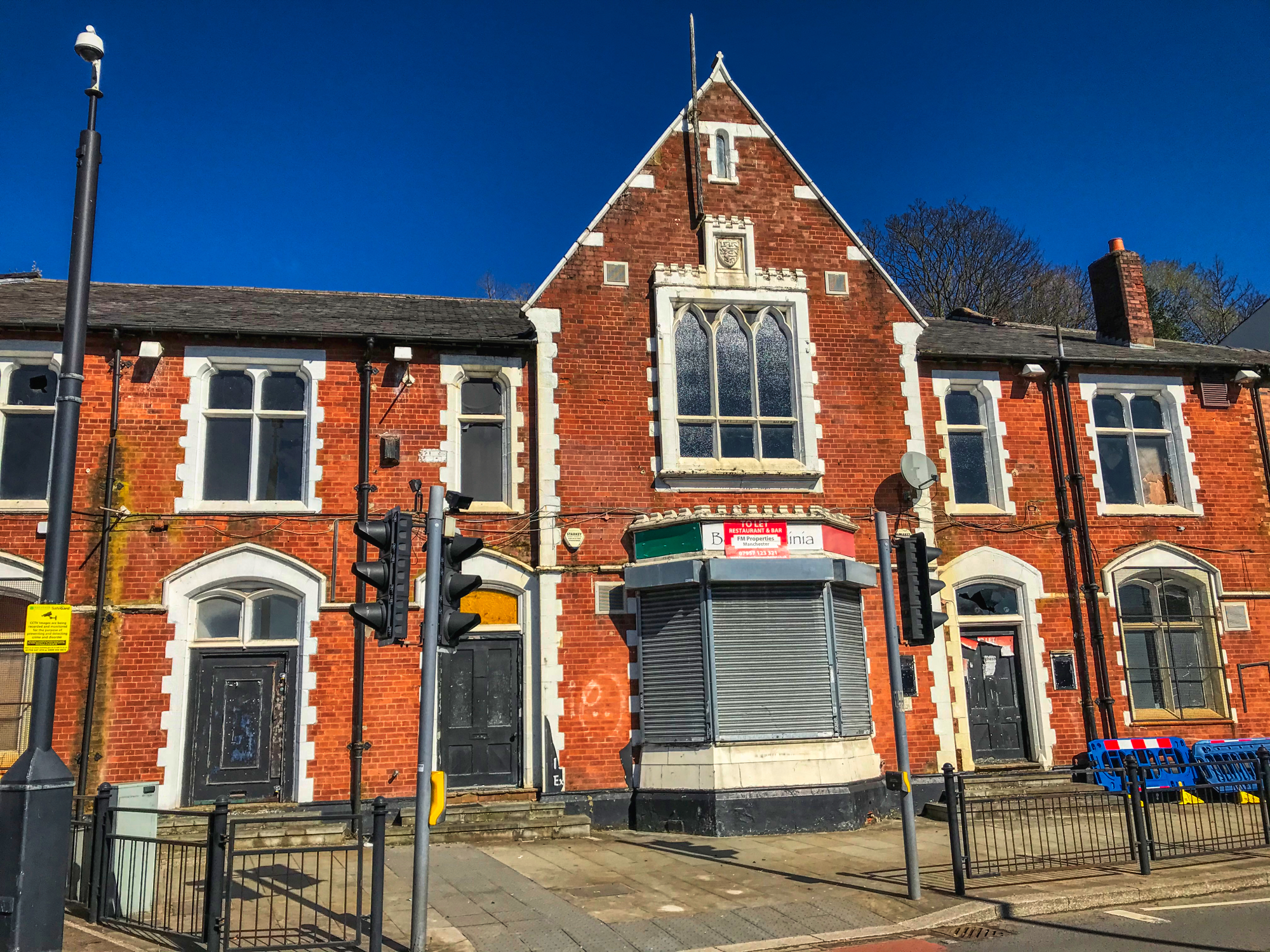 Twenty minutes later we were pulling up to the back door, but not too close. Another problem with town centres is parking. Some local councils think it's a great idea to charge the punters.
This one appears to have some councilors who might have a speck of intelligence within their heads full of sawdust. Is it any surprise we are seeing more 'ghost towns'? Today we could park for FREE.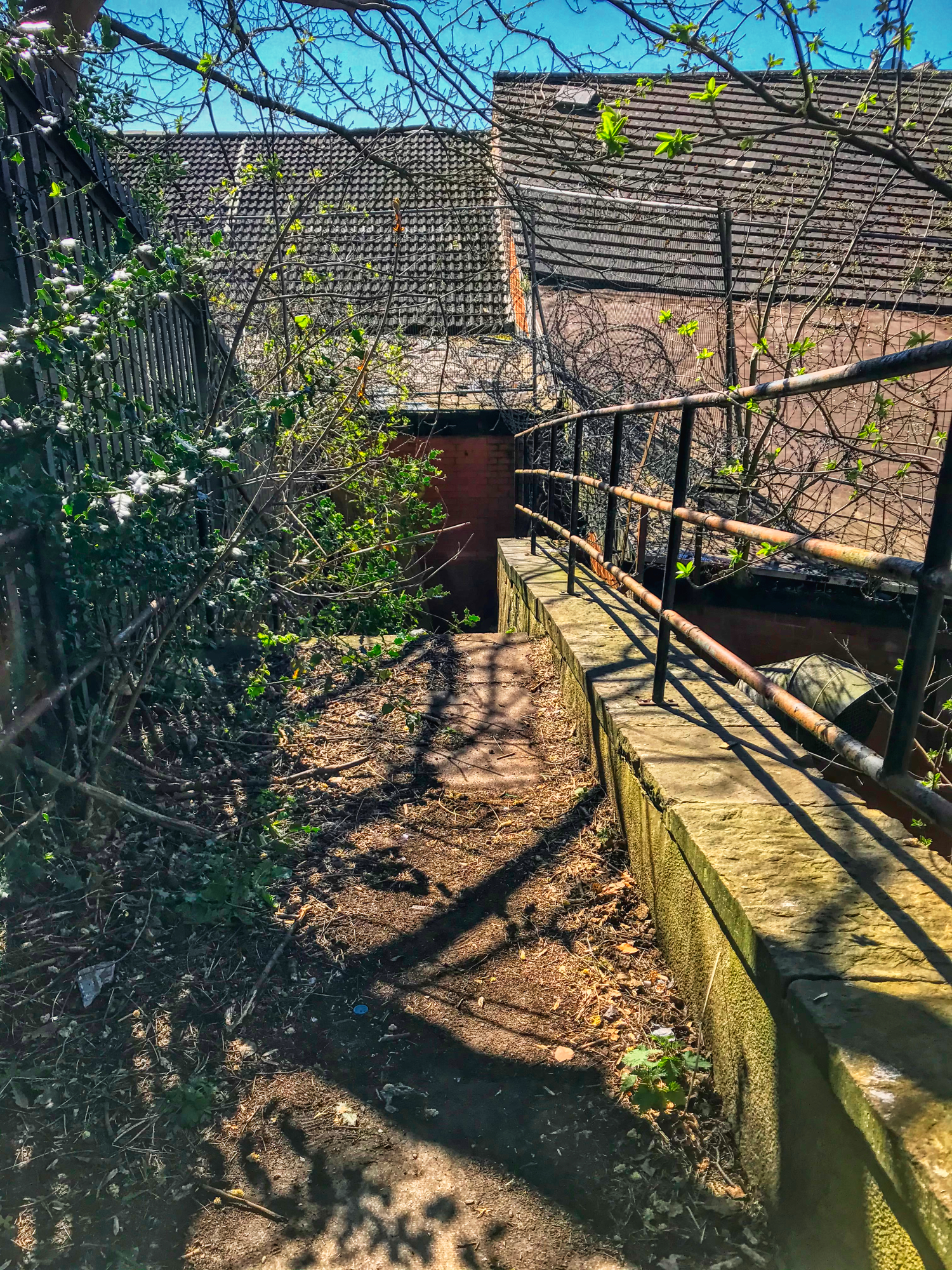 Avoiding the overgrown thorn bushes, nettles, bits of old door, newspapers, last month's takeaway lefts over's and what looked like human shit we spotted the access point and crawled through.
On checking I was surprised this once-popular restaurant has been closed for 11 years. It appears to have survived the torment of time remarkably well compared to others.
The former tenant said the restaurant had fallen behind on its rent but that the landlord was not willing to compromise and wouldn't wait for payments.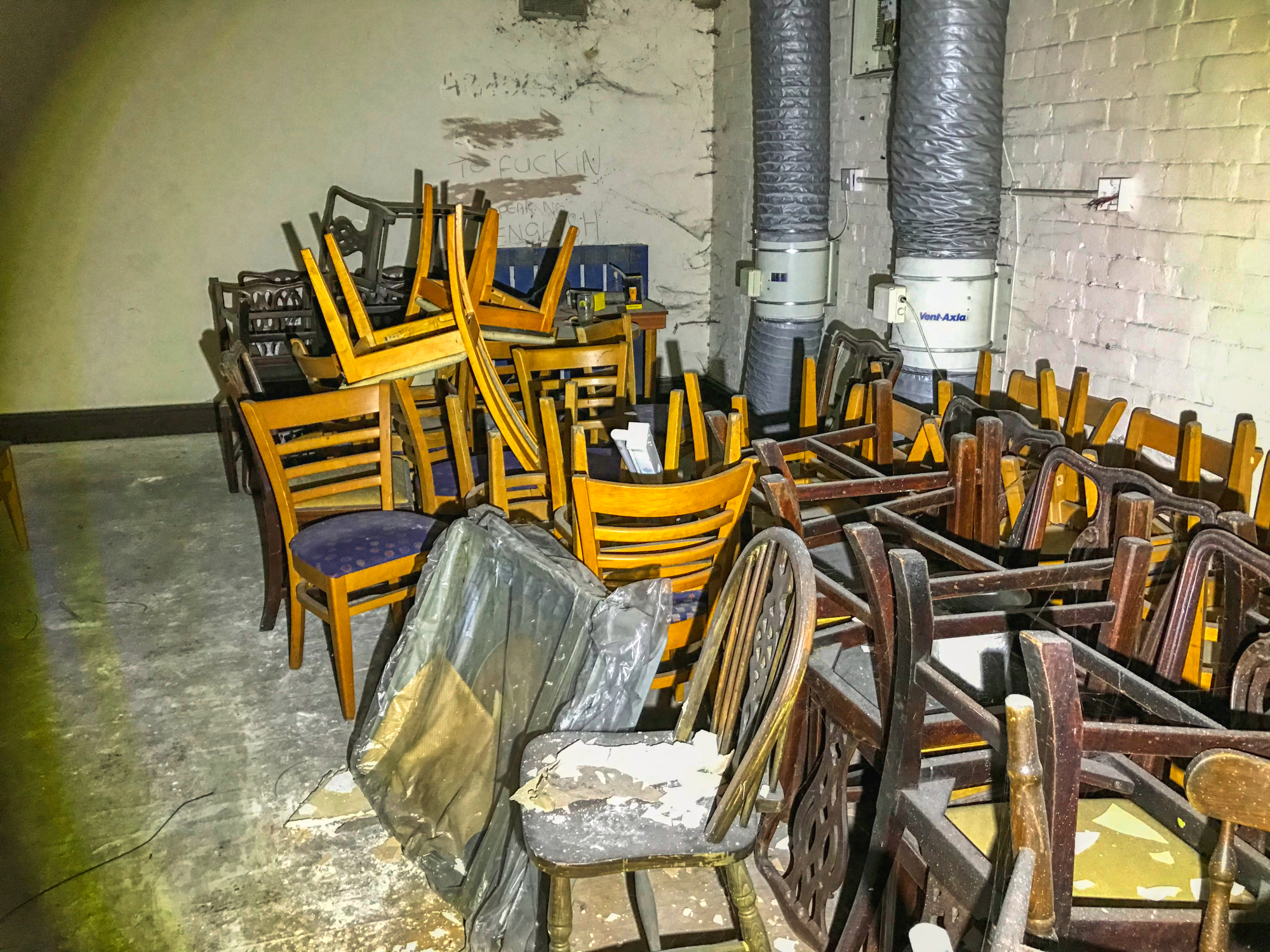 I wonder if said landlord now regrets his actions, having had zero rent for all this time, and instead has a lovely derp on his hands generating nothing.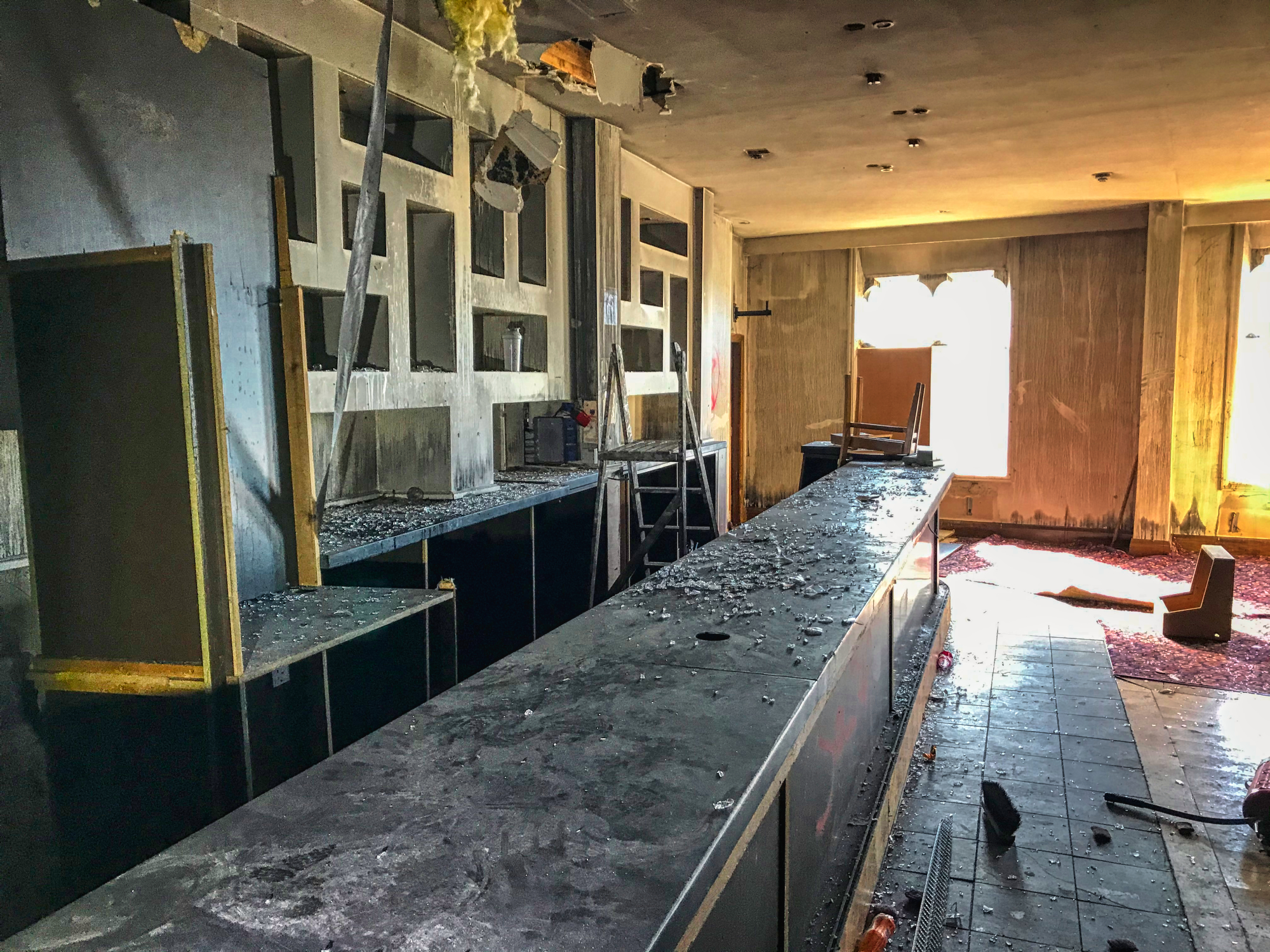 We quickly arrived at something that was once a bar.
Having windows makes such a difference; the carpets were still intact.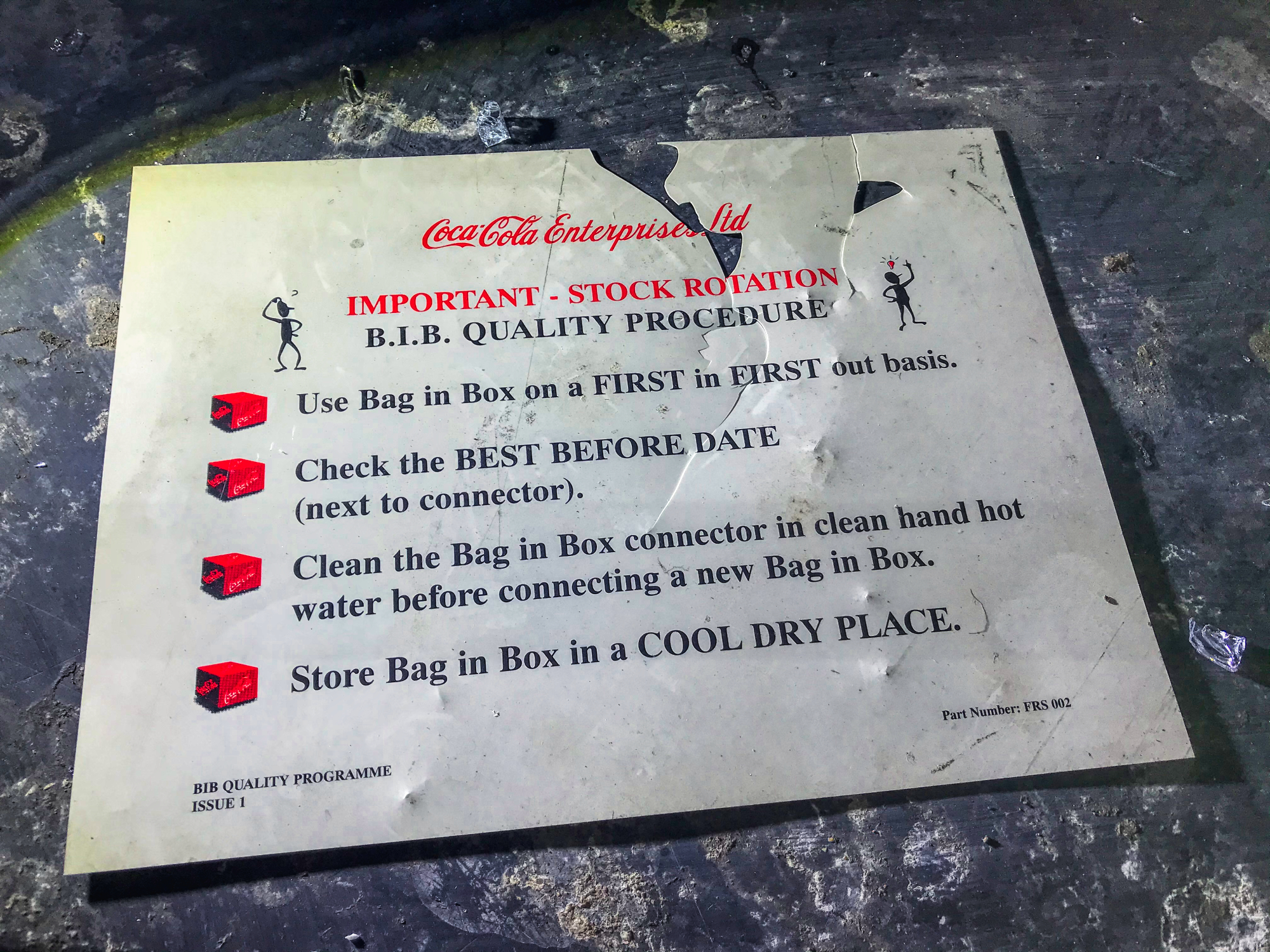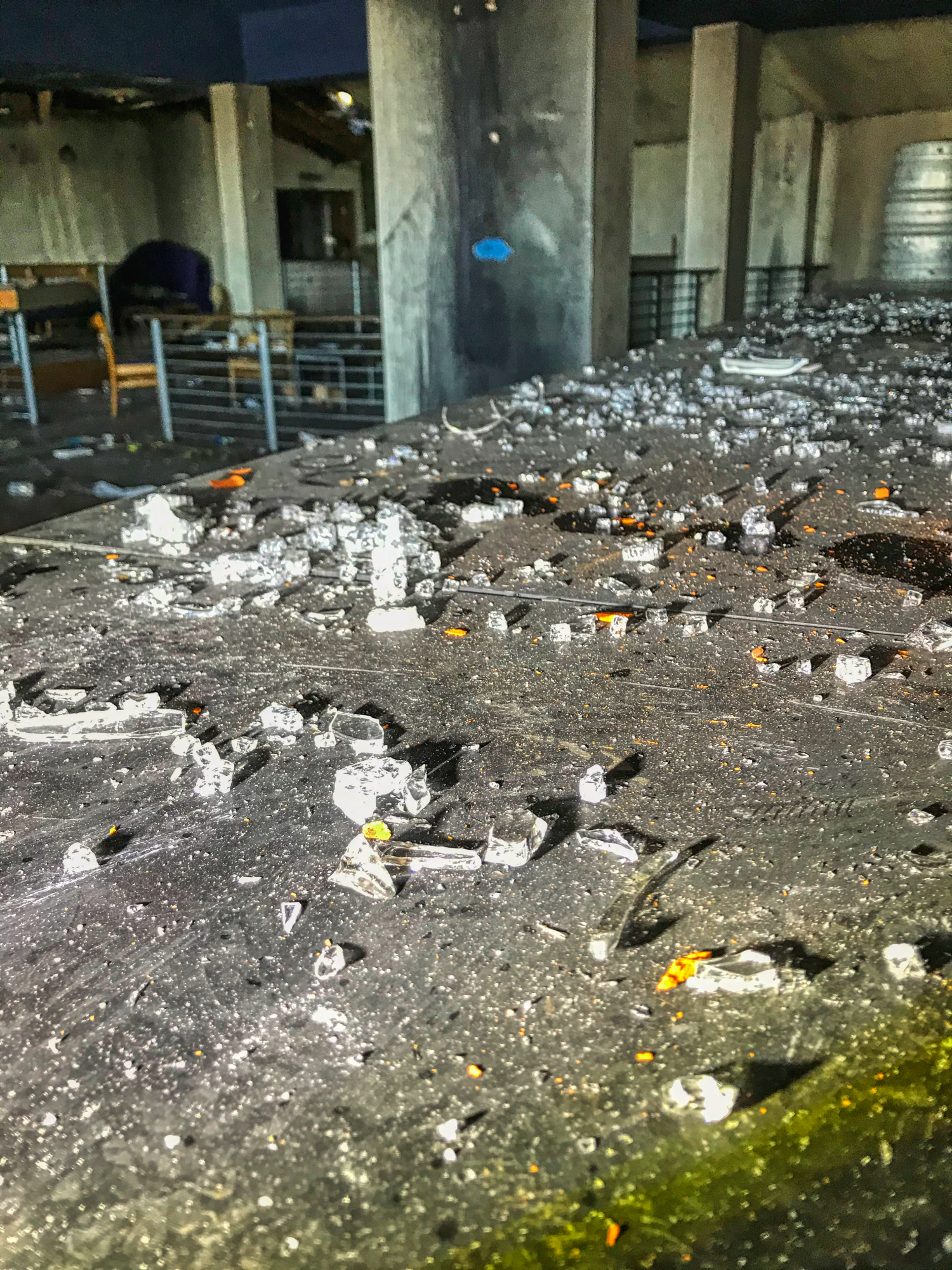 Broken glass is always part of the fixtures. I do try and find arty photography when possible.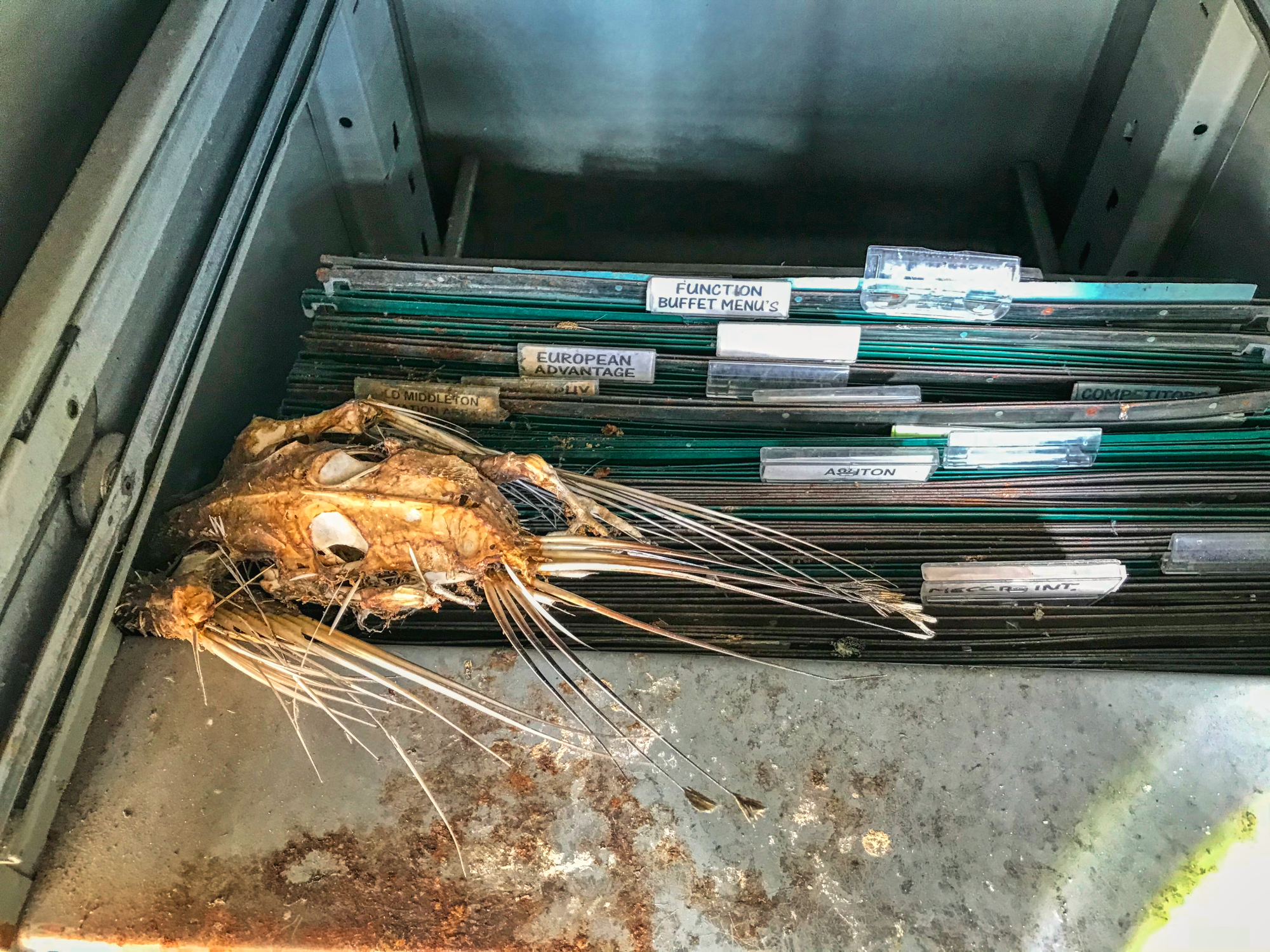 …'that's what you get for poking your nose in too deep'…
I wonder if they went through with this order? 'We recommend you spend a lot of money to conform to fire safety standards'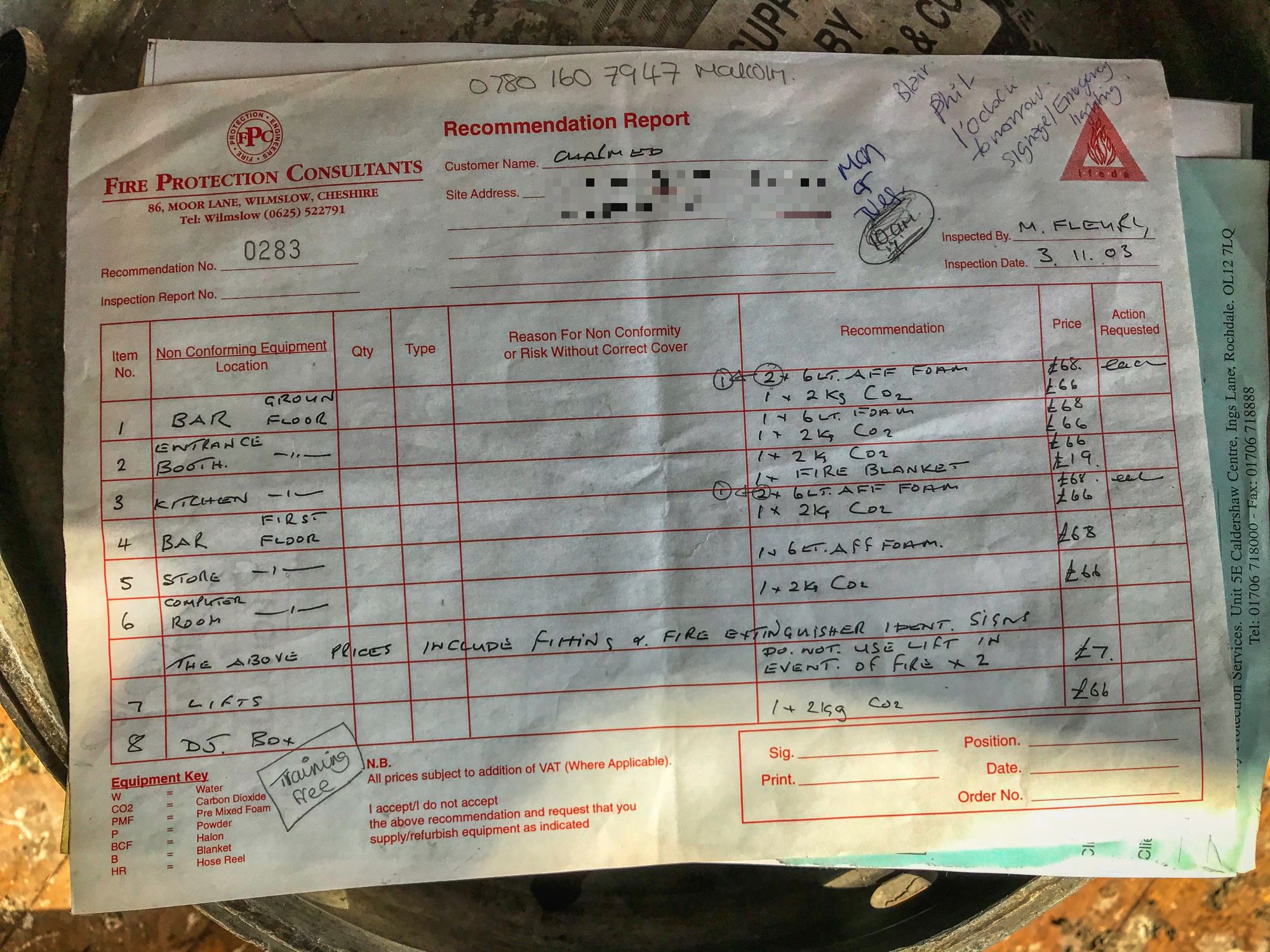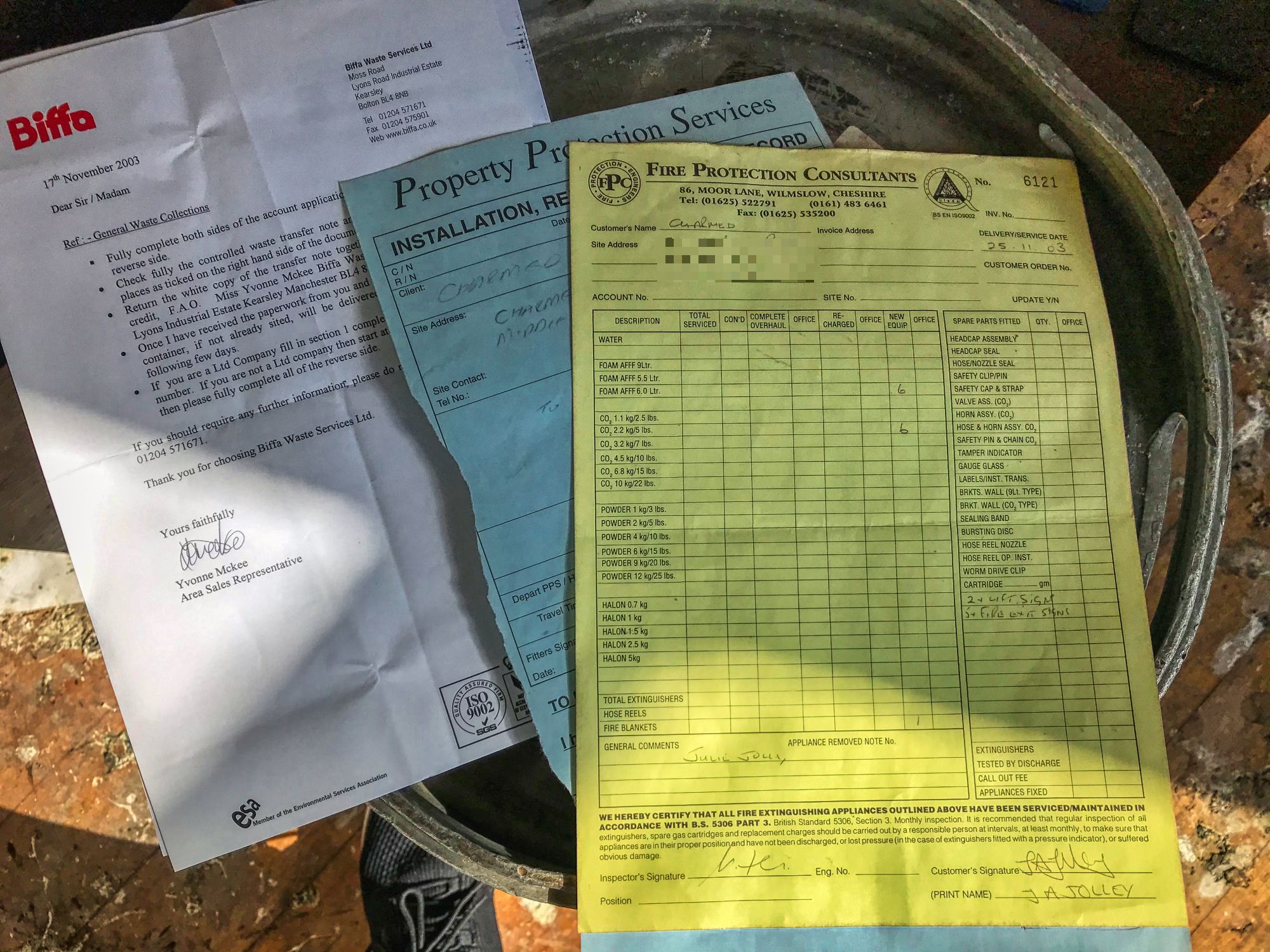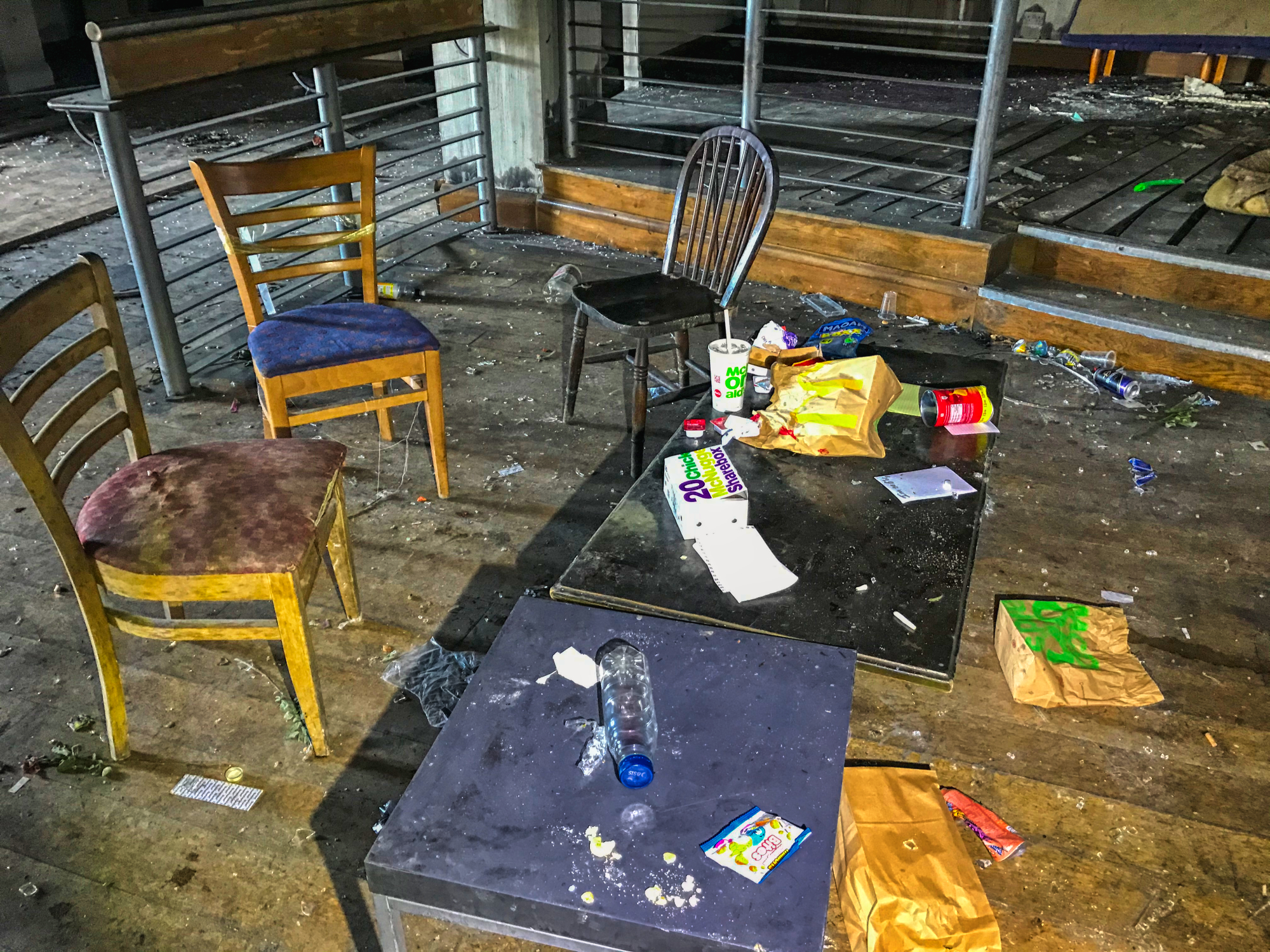 McDonald's appears to be popular here, this is what happens when the bar stops serving food.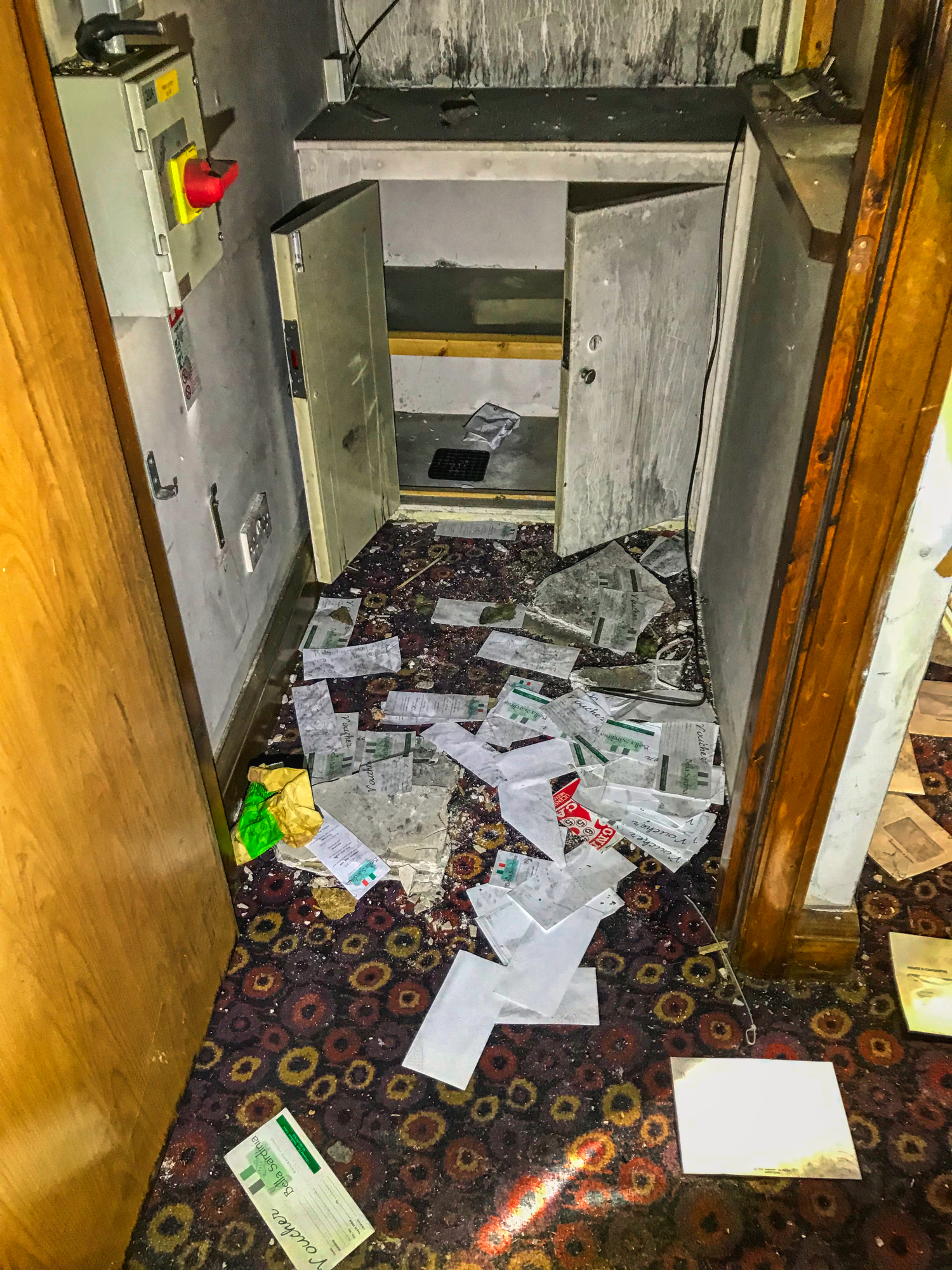 Many items of junk mail have been arriving through the front door, all unopened.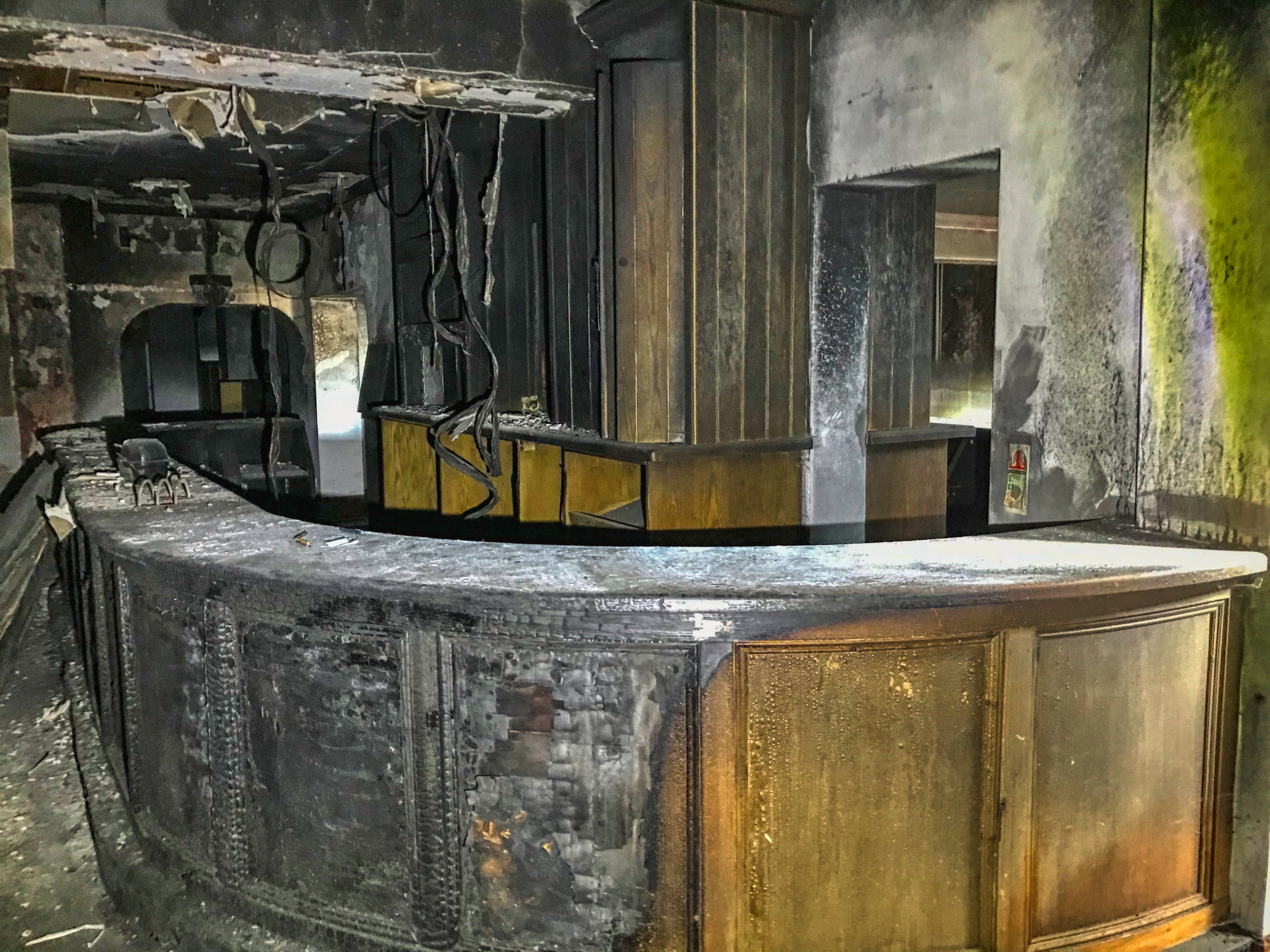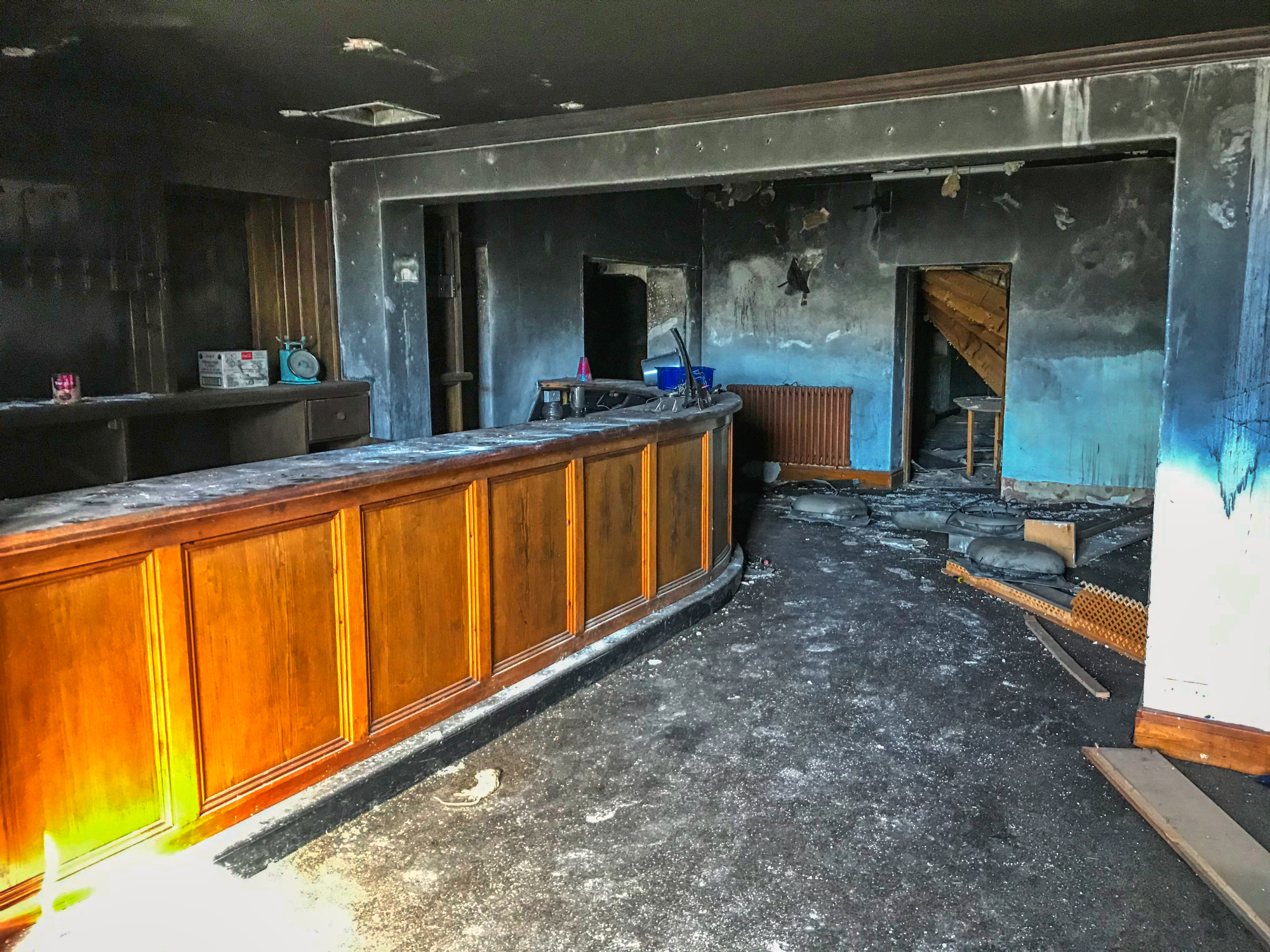 Some bars were in better condition than others. As usual, there have been fires within the property.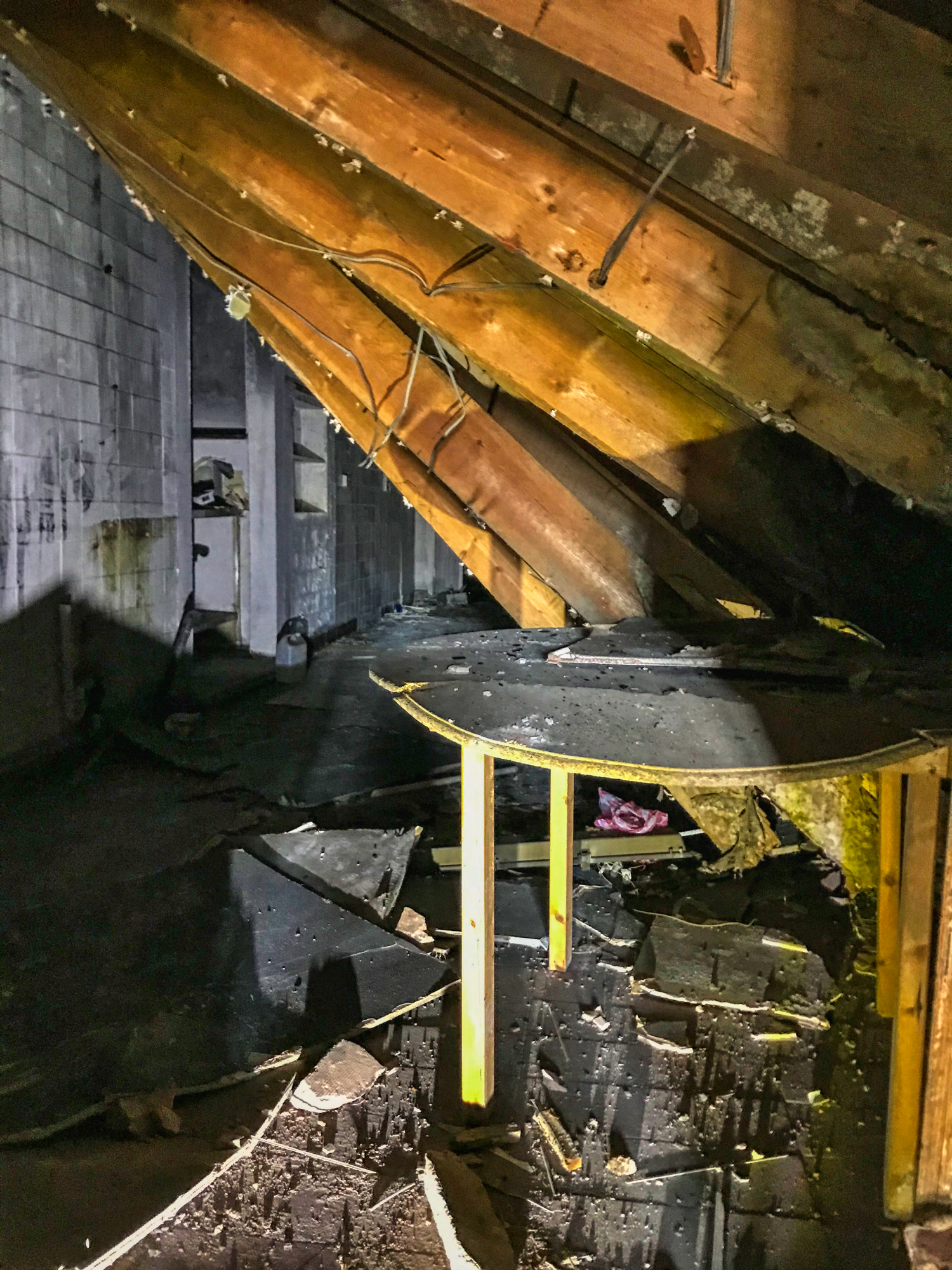 As well as the odd roof collapse.
That's the old front door at the end. Customers entering now would see a rather different sight than what they are used to.
Even so, these glasses have escaped the fire but drinking out of them may tinge your drink with an ash-like flavour.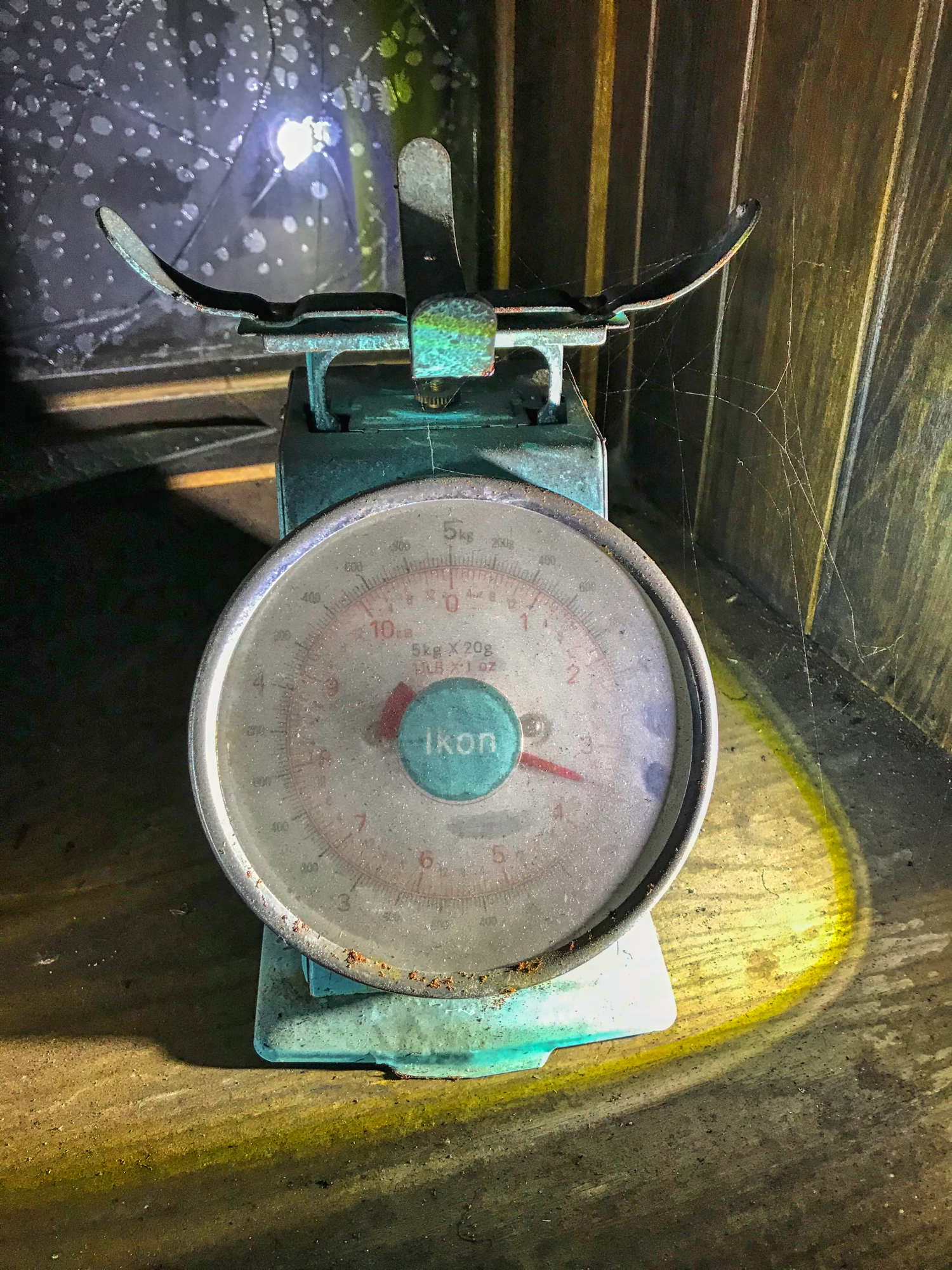 The scale contained kilos, so is not as antique as you may think.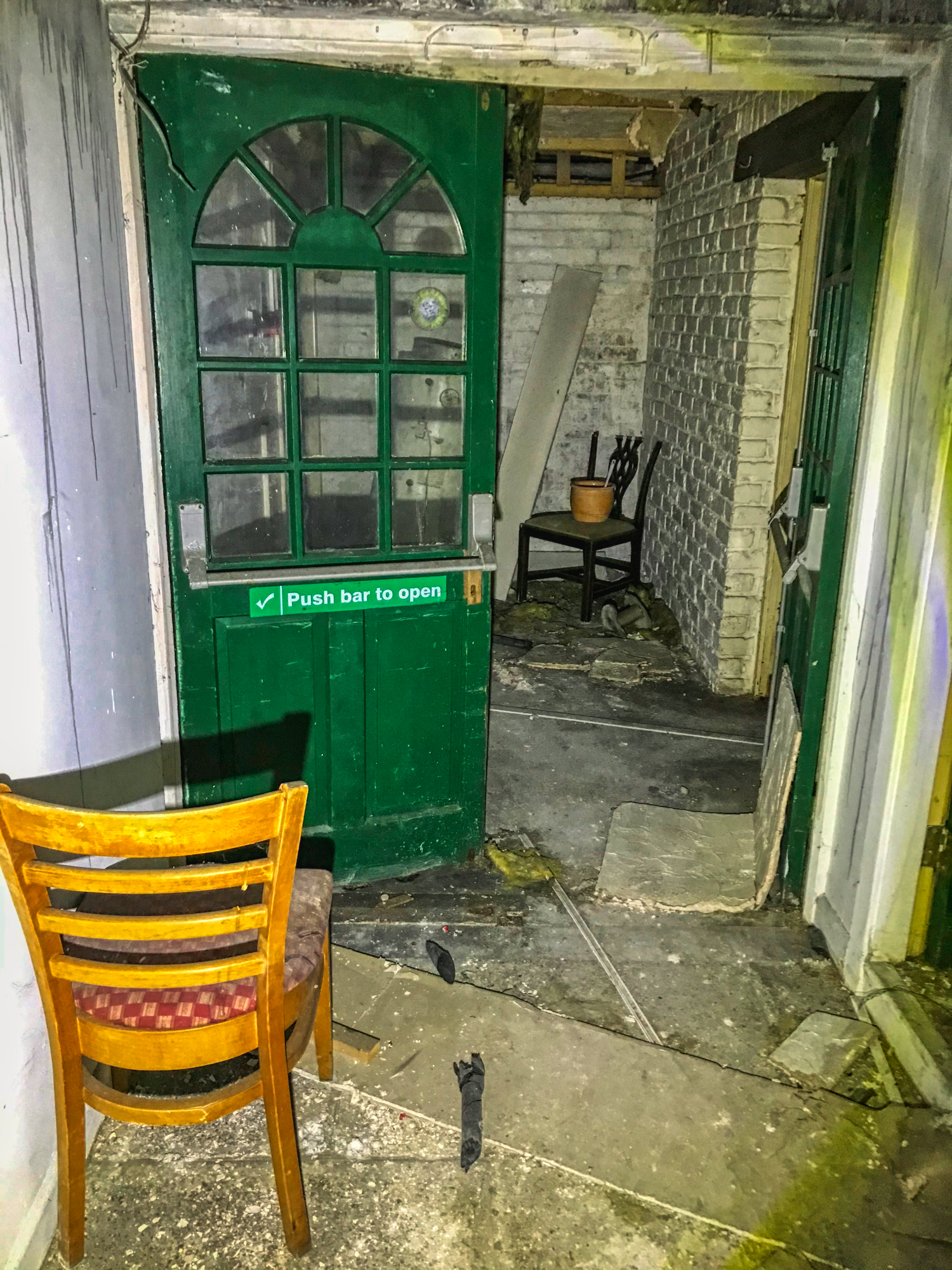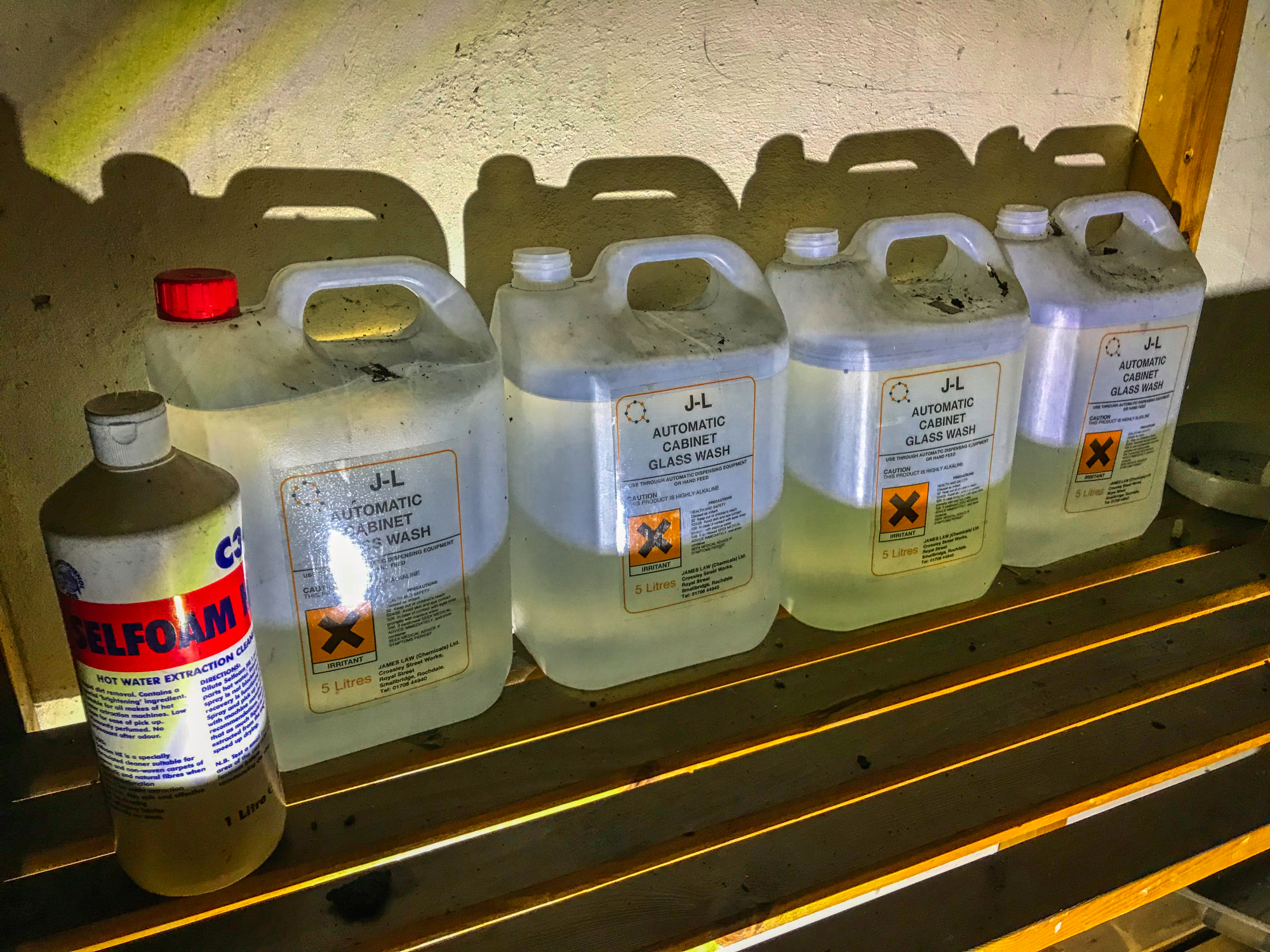 Those full tubs of 'glass wash' could be put to good use.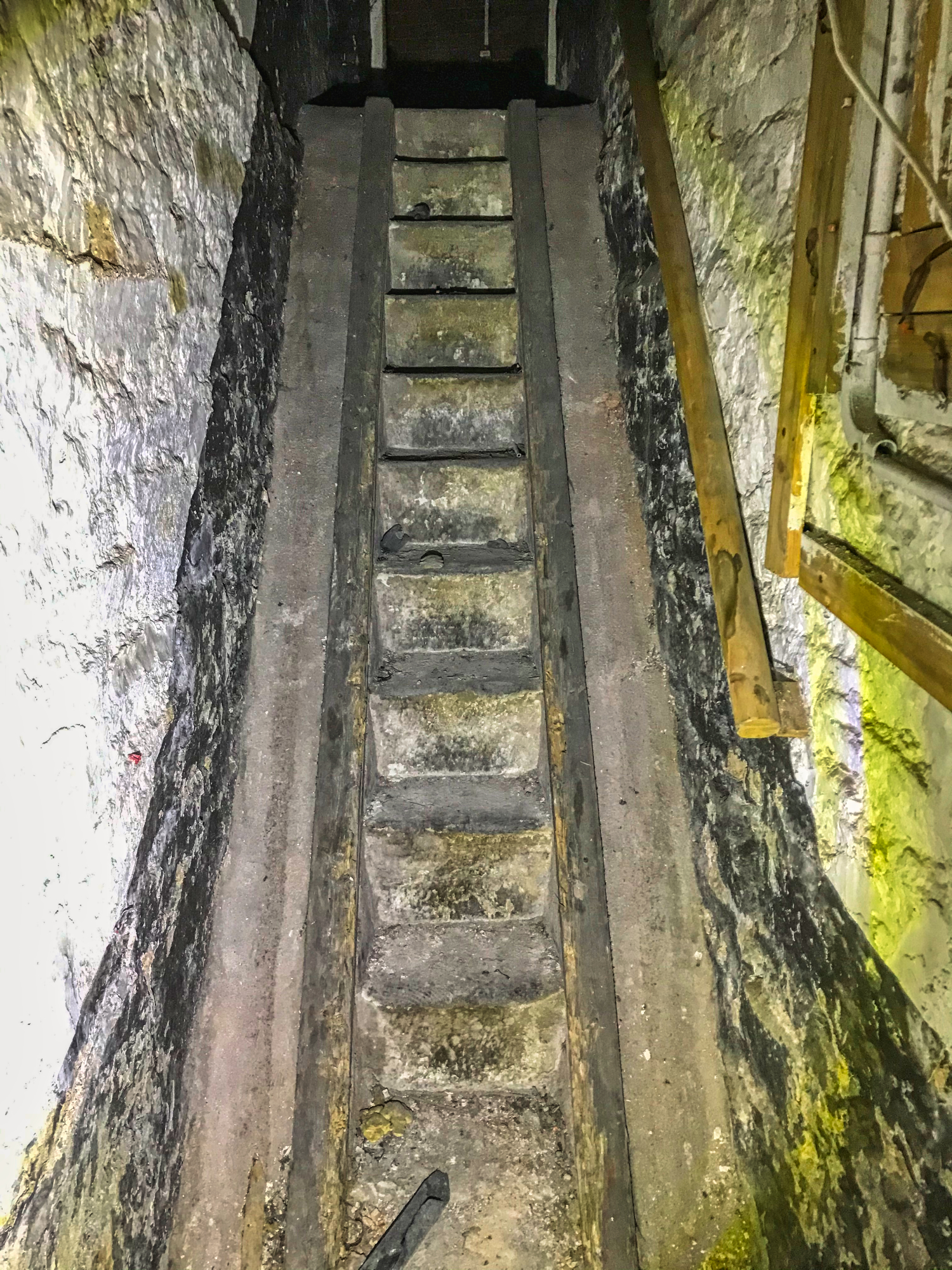 The stairs to the cellar were a little strange; you could attach rails to the sides if needed.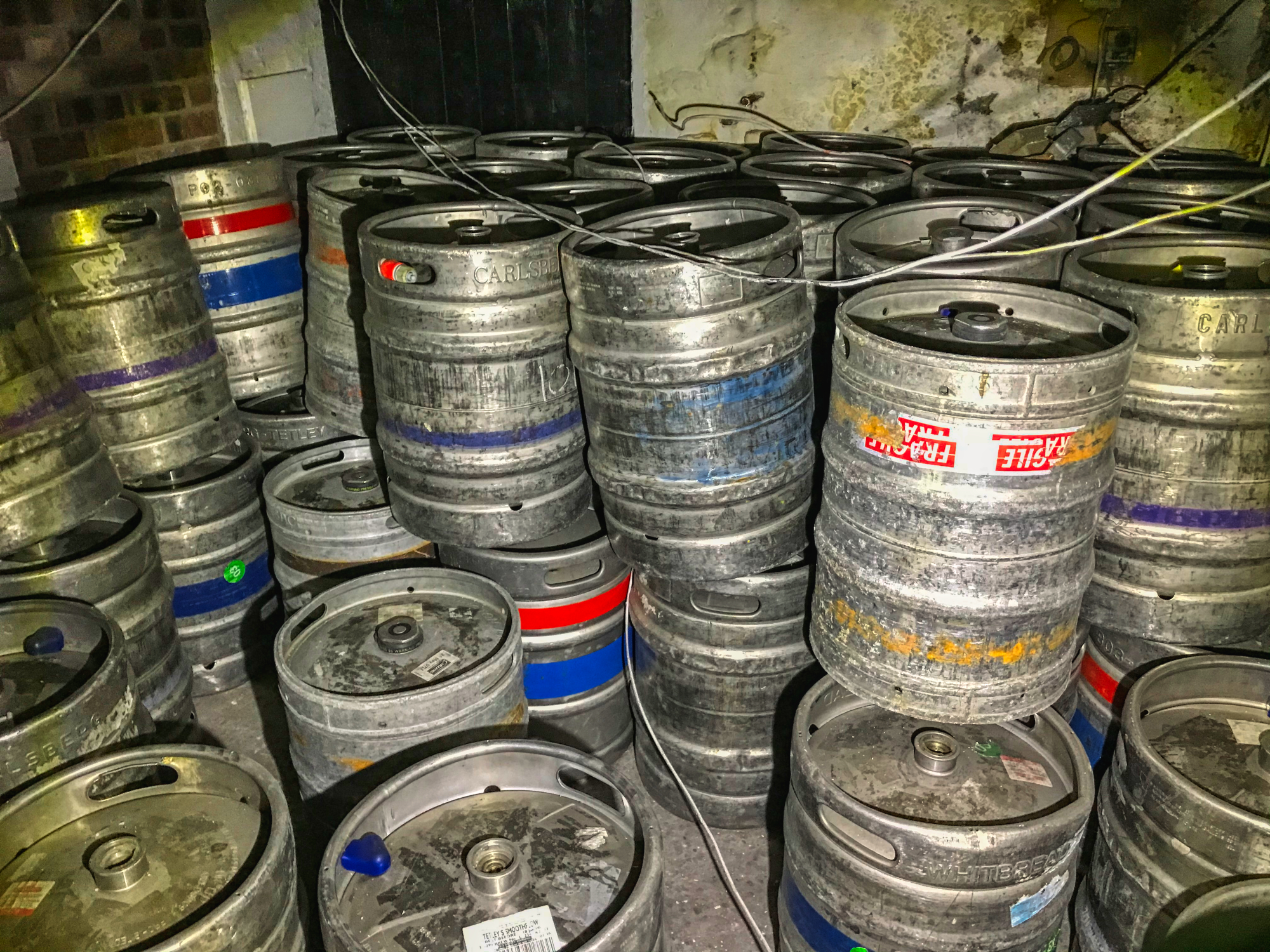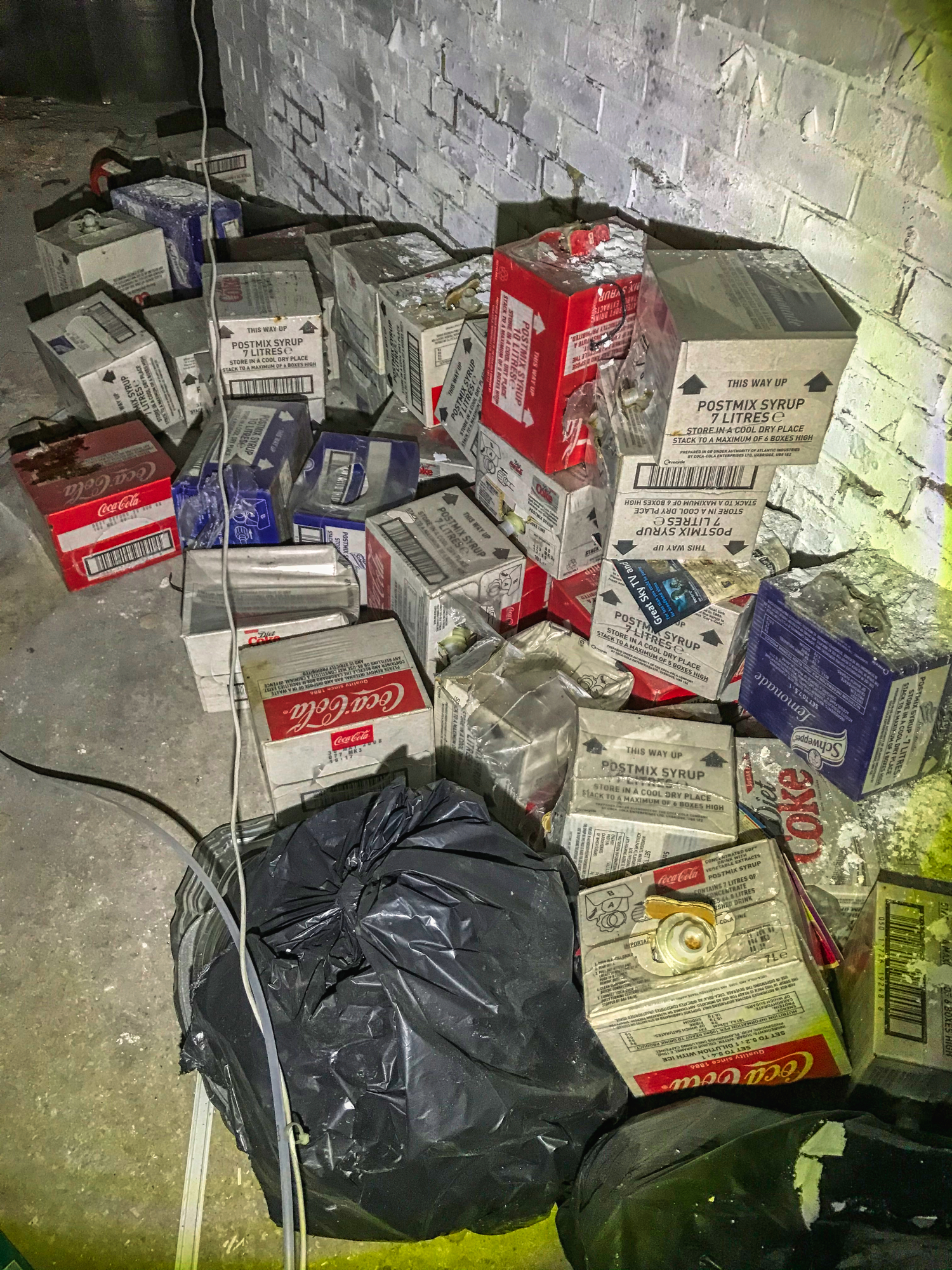 We found the usual beer barrels and a lot of Postmix Syrup. After some googling, I found this stuff is for flavouring soft drinks.
…'does this mean they served that cheapo pop?'…
A fold-away pool table; When used in pubs, they are typically the heavyweight type you need to add coins to play. I can't see this being used in the bar areas.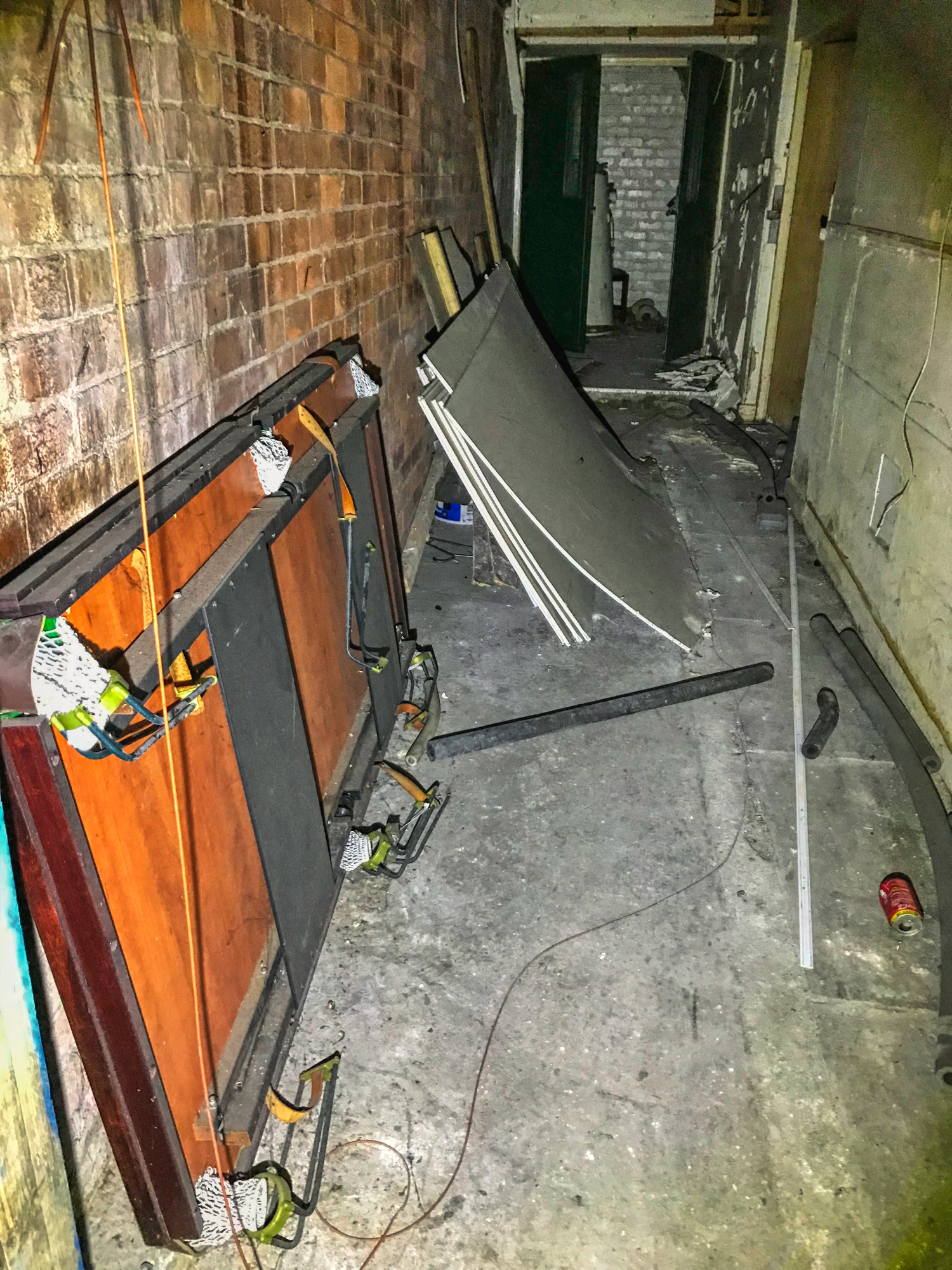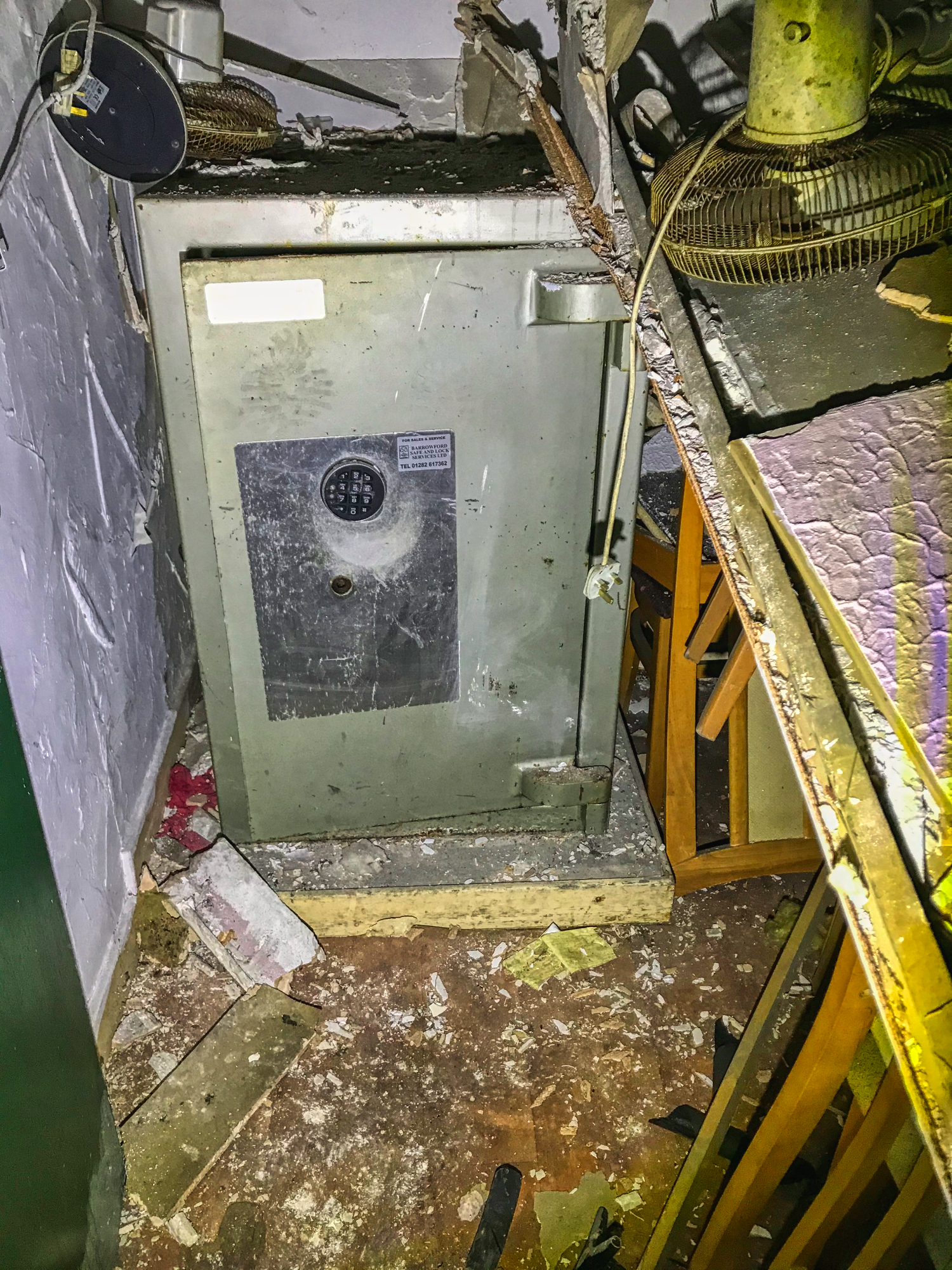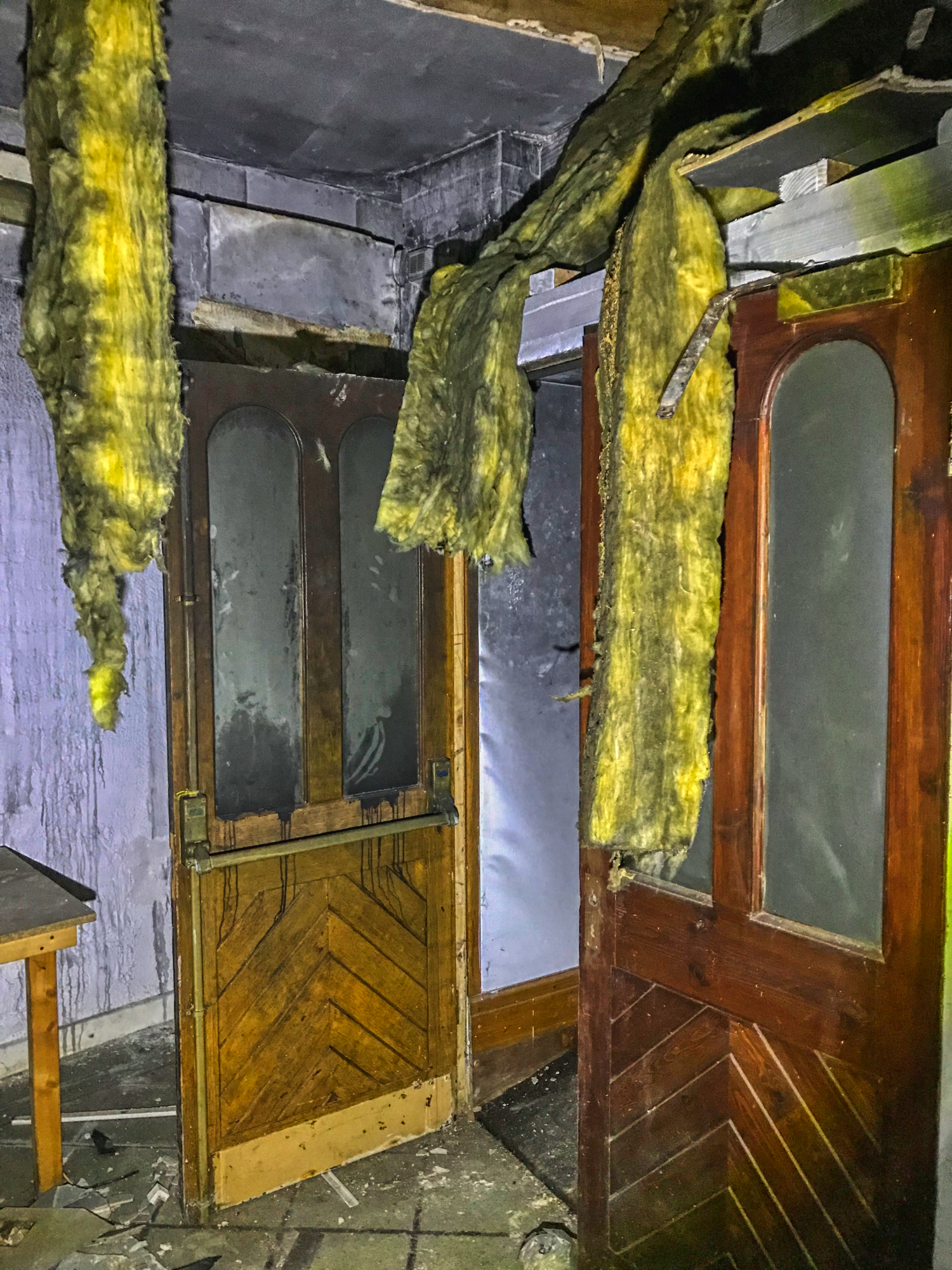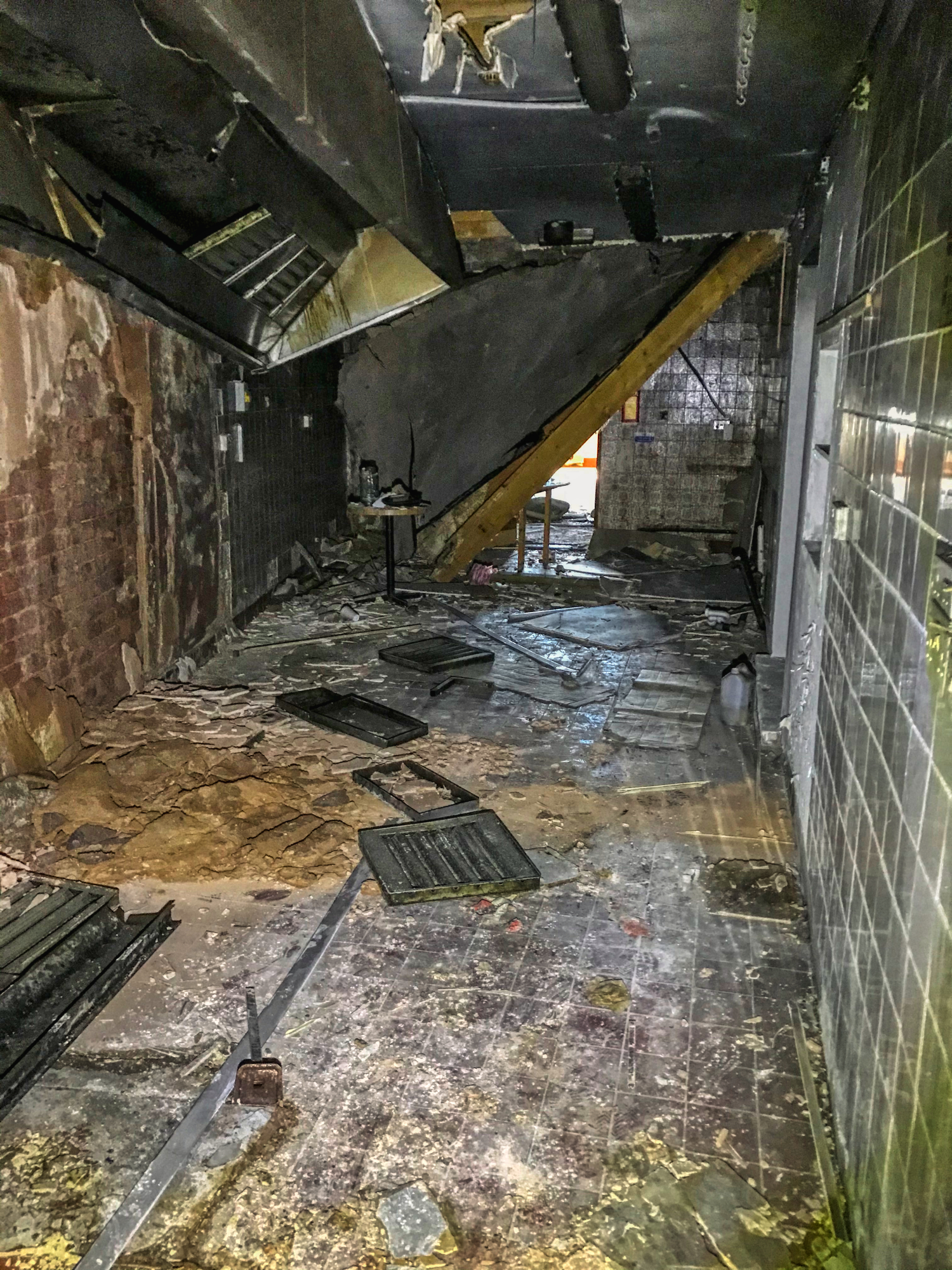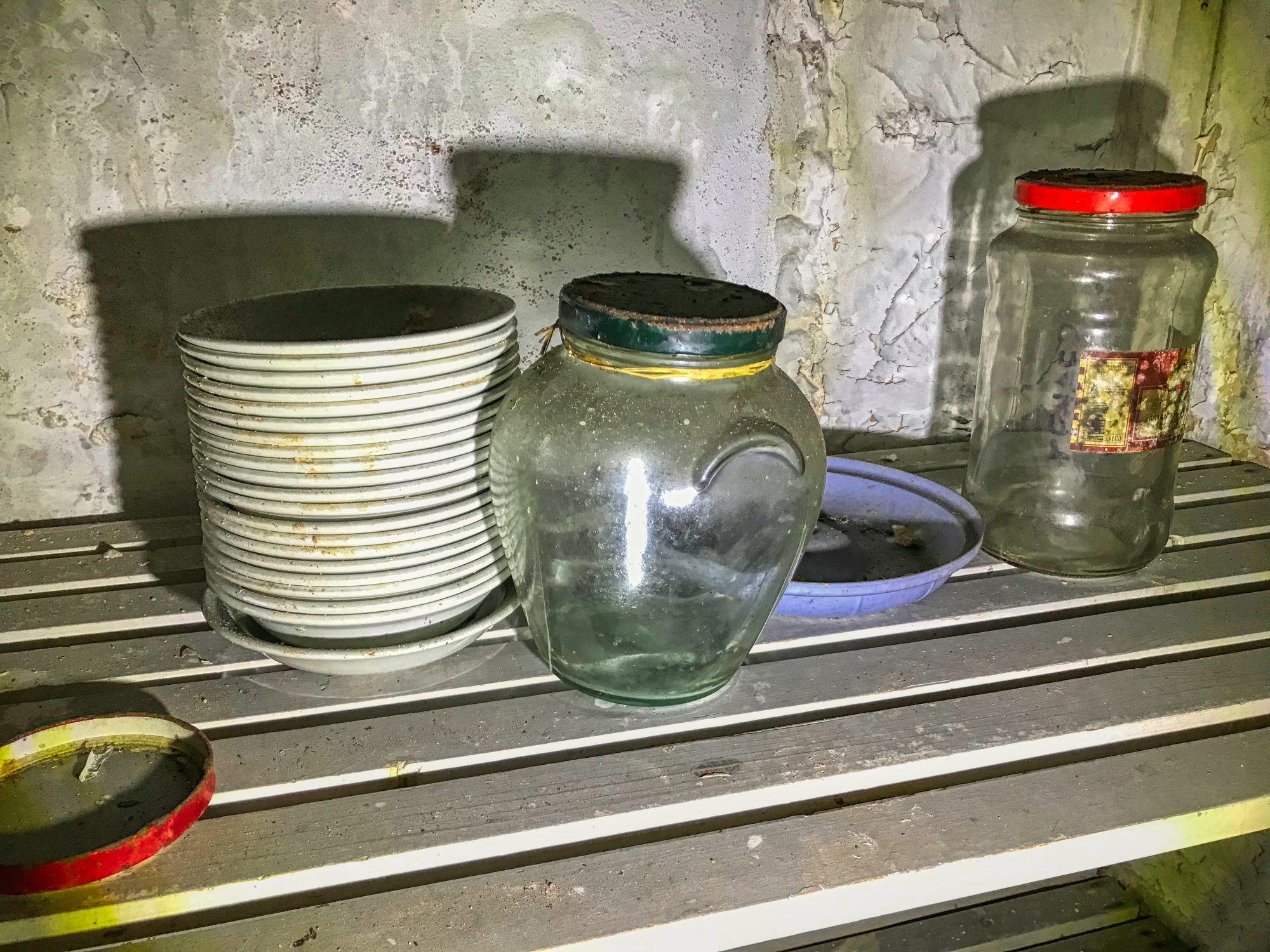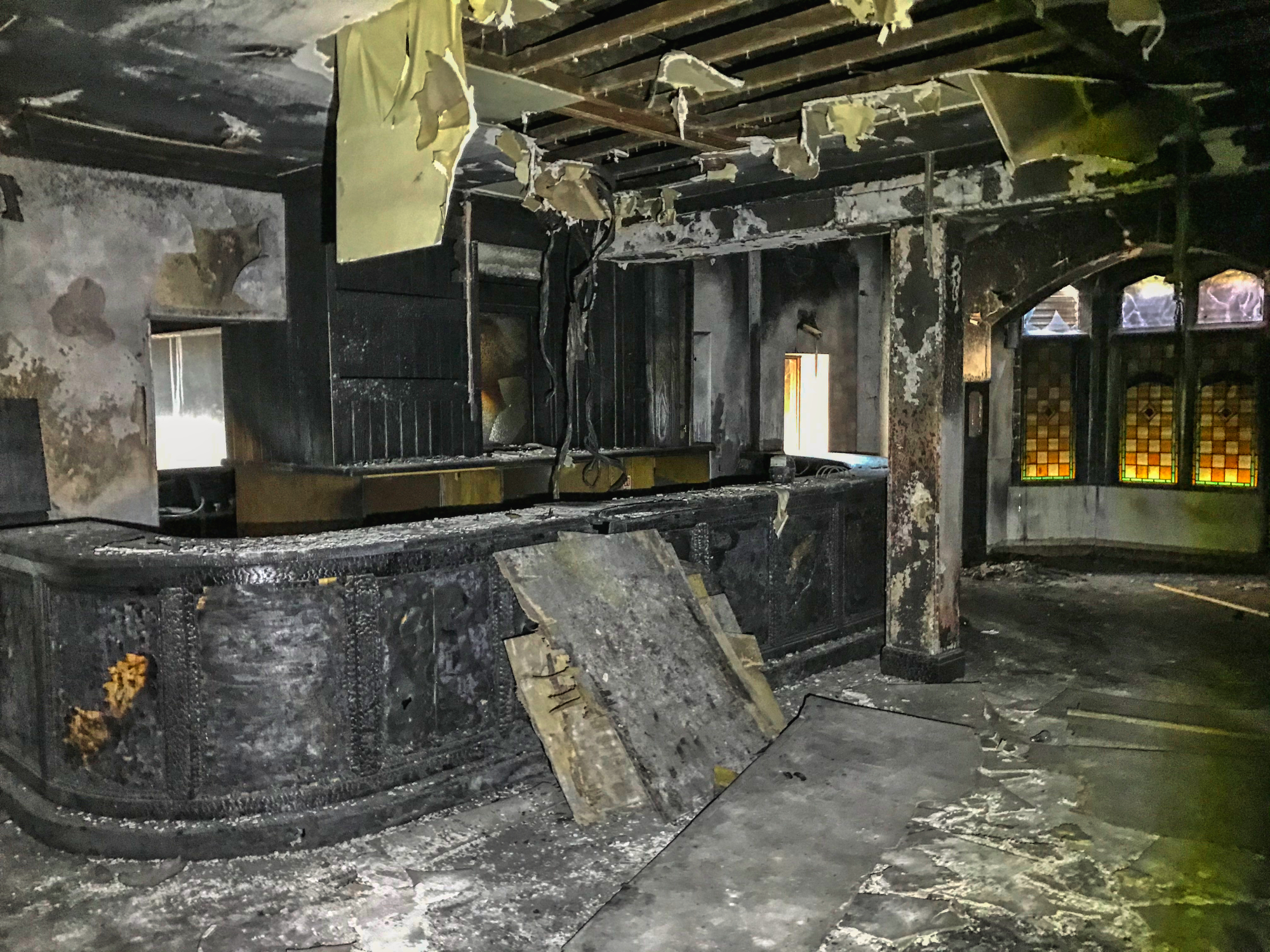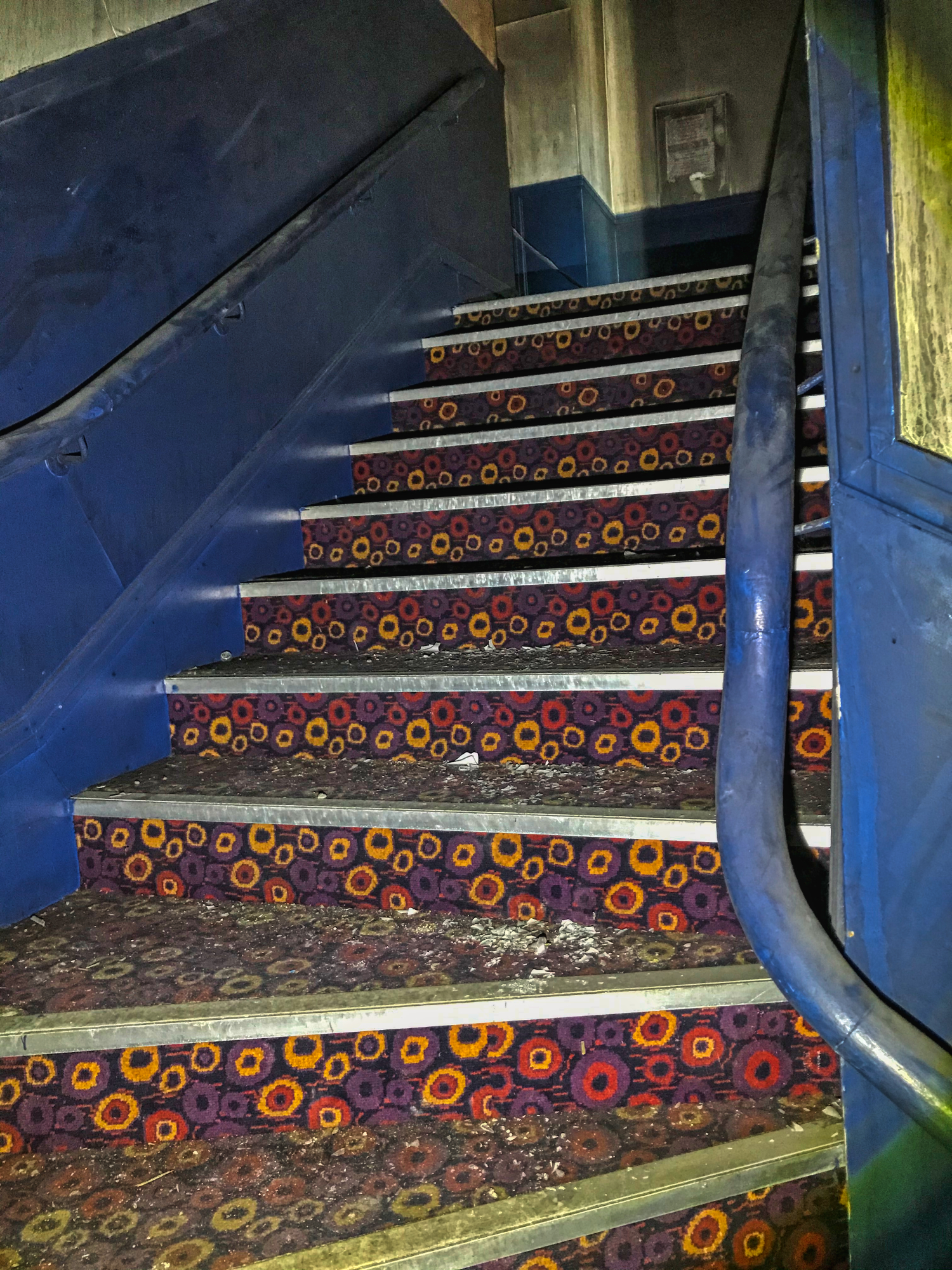 Look at that lush carpeting going to the next floor. At least my shoes did not stick to it.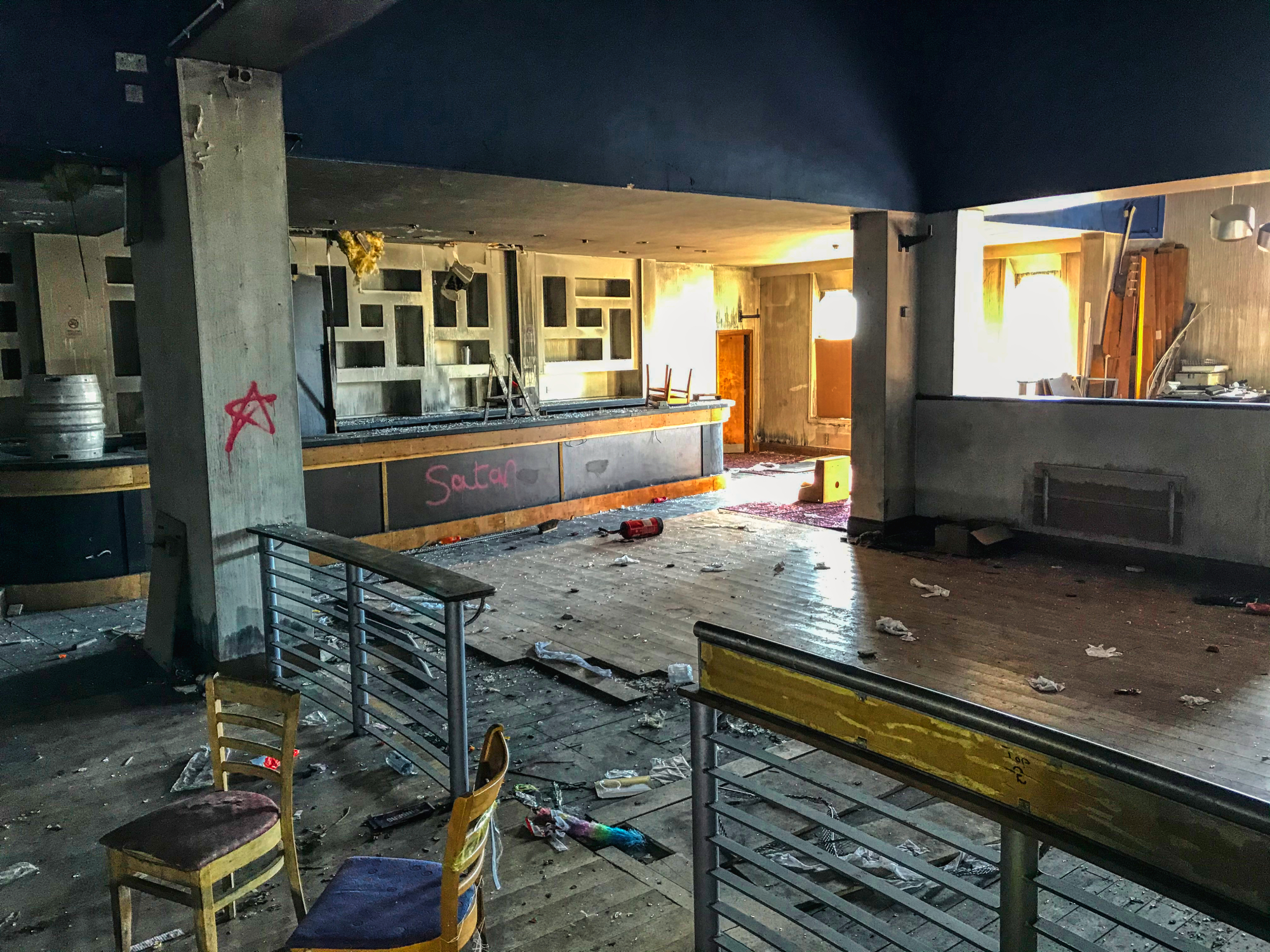 Satan is everywhere..., and in Bella Sardinia.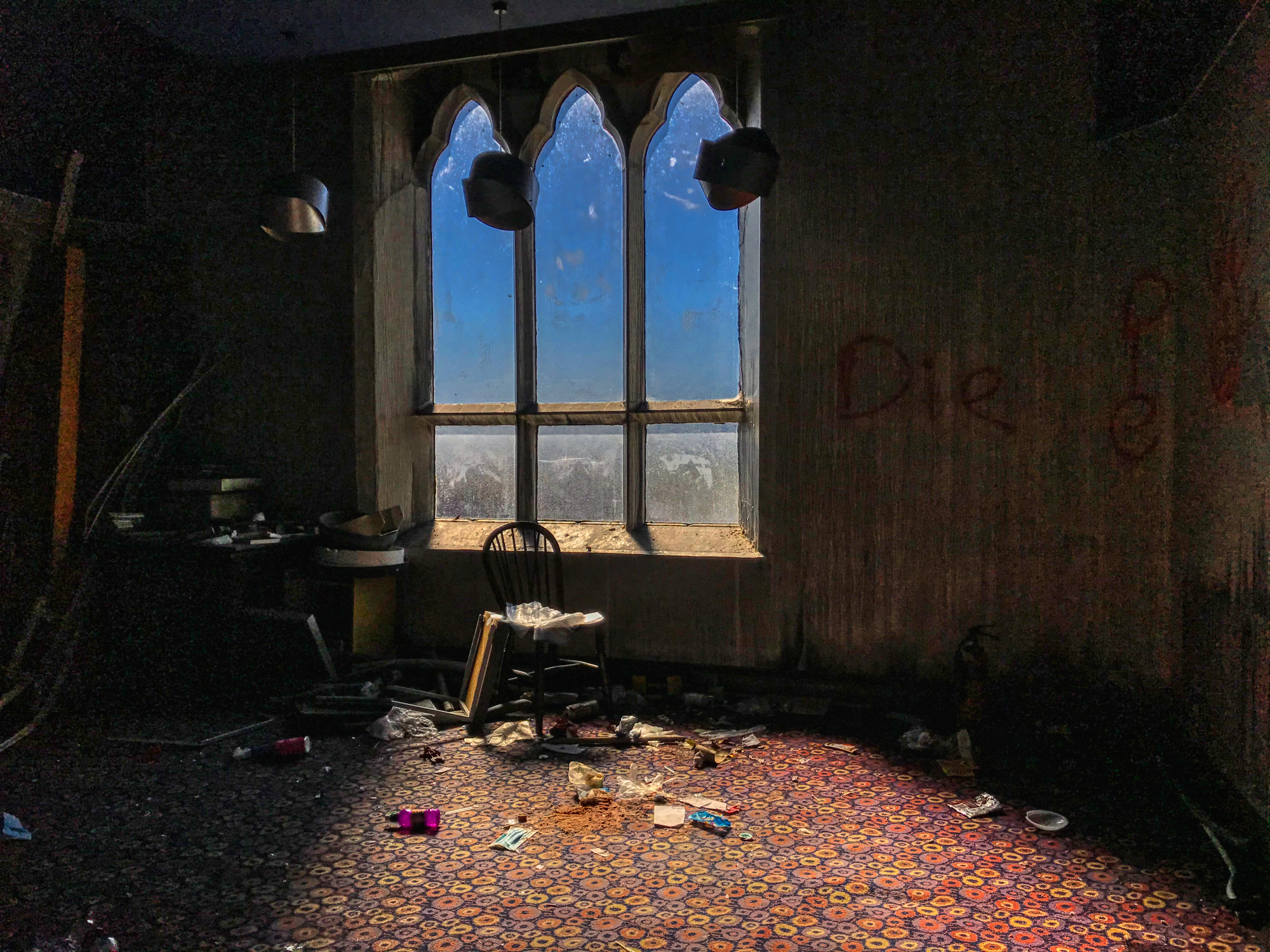 Oh…, this is the type of snap I like to capture. If I can get one good one per derp I am happy. It might have looked better minus the plastic cups and banana skins.
We saw nobody in Bella Sardinia, and that's the way I prefer my explores to pan out.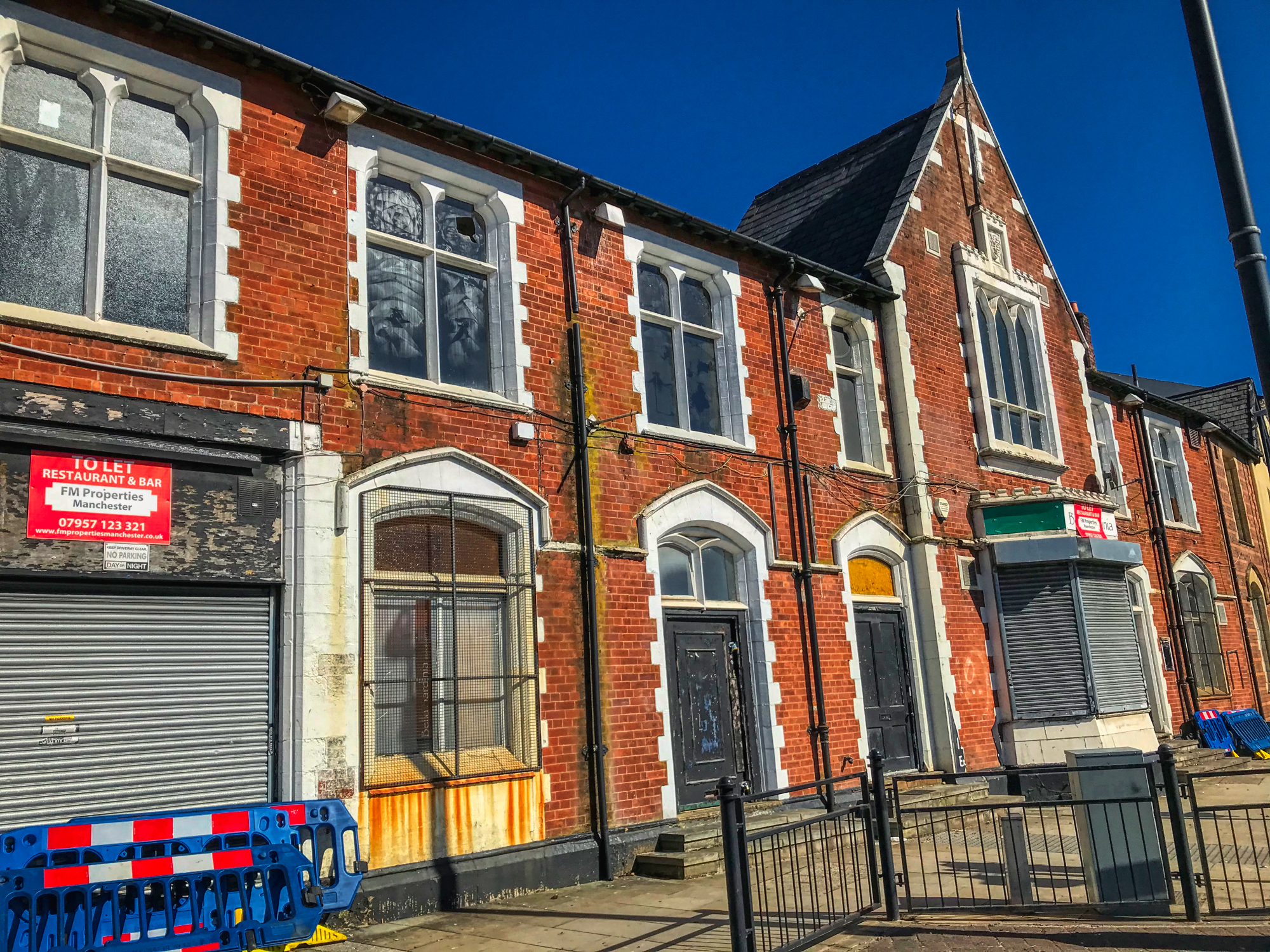 Finding the way out took us a few minutes. Multiple floor levels can do that to you. It was on to the next...

Do you like posting your Urbex content and photography for FREE on Facebook and YouTube? I like to get some form of reward for my work and every time I create I do just that. Take a look at The Urbex Community on HIVE.
If you want to keep creating for FREE then ignore what you are reading. If you want to be like me and gain something other than BUGGER ALL for your work then click here and learn about posting on the HIVE blockchain.

Earn currency while you play brewing virtual beer with CryptoBrewMaster
Earn currency while you play and become a global Rock Star with Rising Star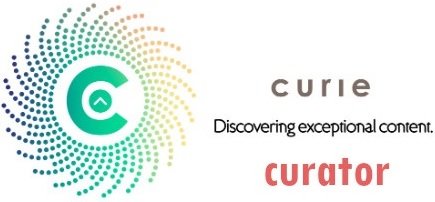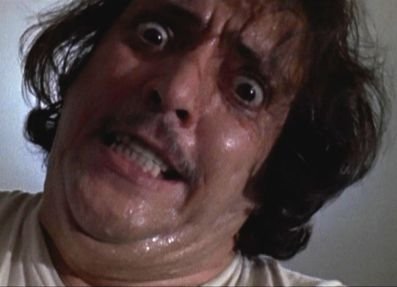 If you found this article so invigorating that you are now a positively googly-eyed, drooling lunatic with dripping saliva or even if you liked it just a bit, then please upvote, comment, rehive, engage me or all of these things.
---
---