Tales of the Urban Explorer: Adelphi Lads Club and Ragged School

I think every explorer and his dog has been to the Adelphi Lads Club and Ragged School. The last part of this title does make me think. 'Oliver Twist', and 'Please Sir, can I have some more?'.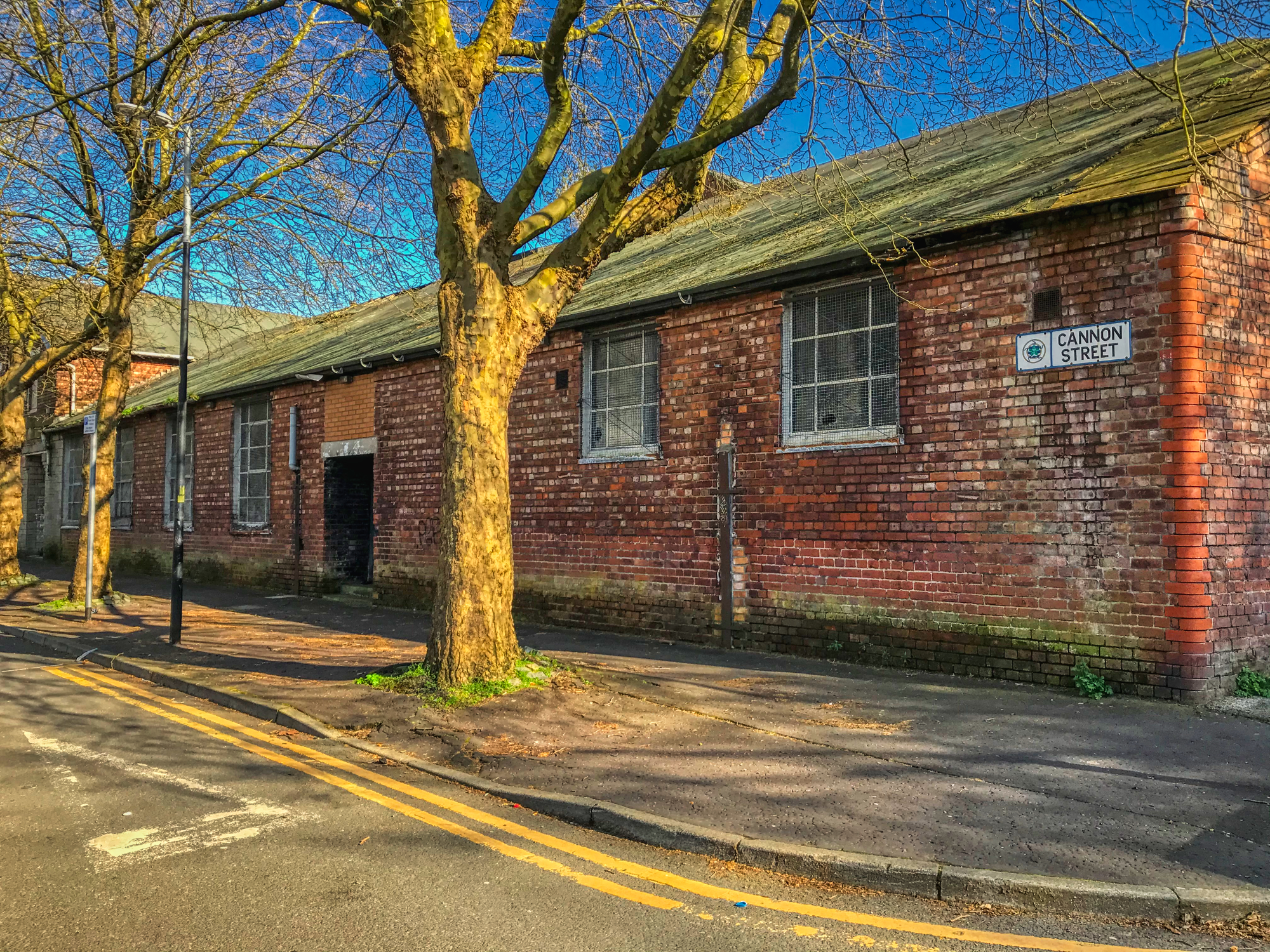 The definition of a Ragged School can be found here and I am not far off the mark.
Ragged schools were charitable organisations dedicated to the free education of destitute children in 19th century Britain. The schools were developed in working-class districts.
Ragged schools were intended for society's most destitute children. Such children, it was argued, were often excluded from Sunday school education because of their unkempt appearance and often challenging behaviour. – Src
Formed in 1888, I can see Adelphi Lads club had a lot of love and memories from the past. It was closed in 2008 and suffered fire damage just two years later, destroying 120 years of nostalgic memorabilia.


Source
There are plans to demolish it, which as usual has proved to be fruitless. The link I have added is two years old.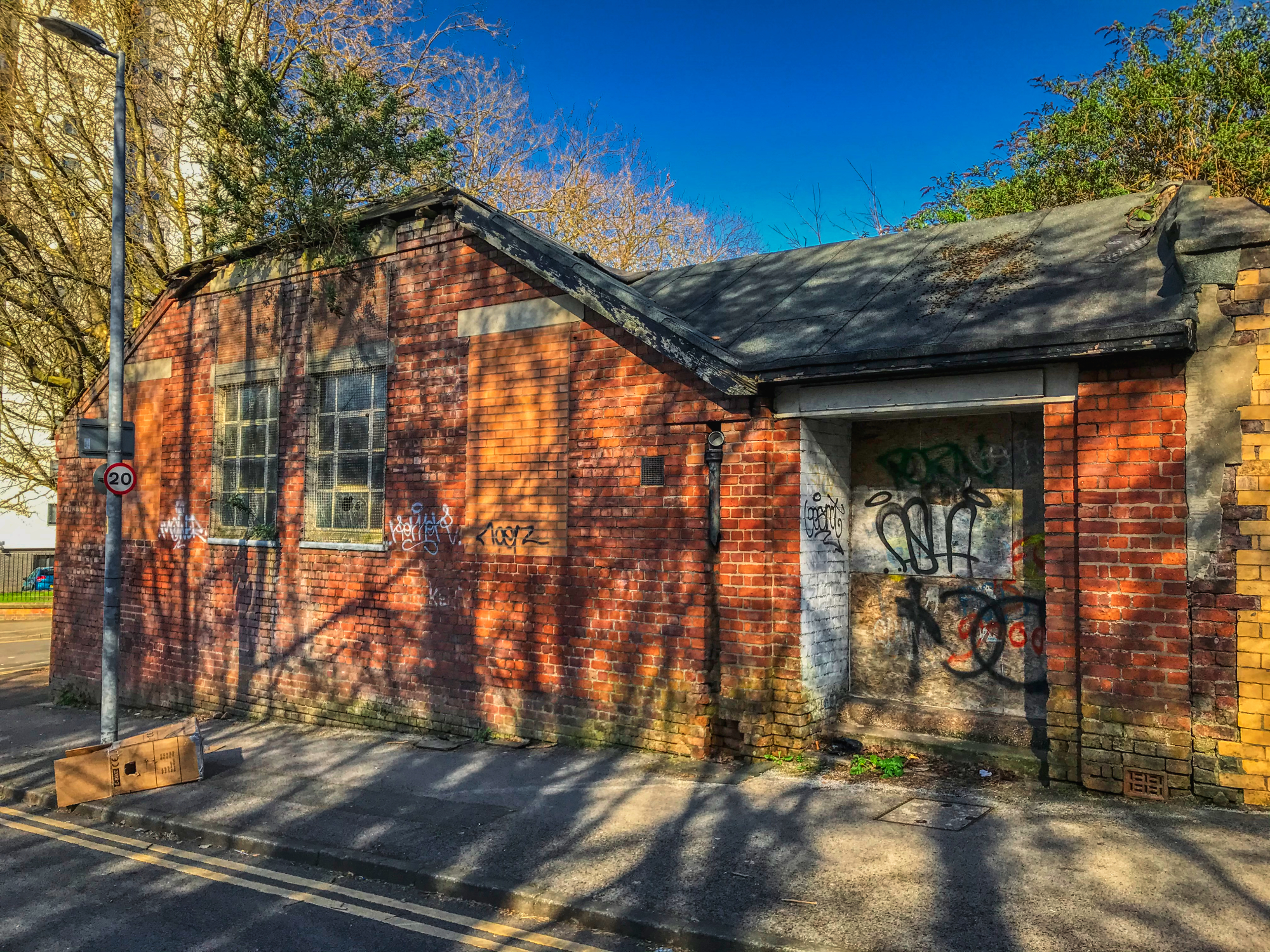 This has to be one of the ugliest buildings I have seen and getting a good cover shot was nigh on impossible.
On one side of the club a bloke was fixing his car right where we wanted to scout. We waited for a few minutes but he wasn't going to move.
...'can you fix your fucking car in a garage or anywhere else but here you twat?'...
Ultimately it did not matter as our entrance point was on the opposite side of the building.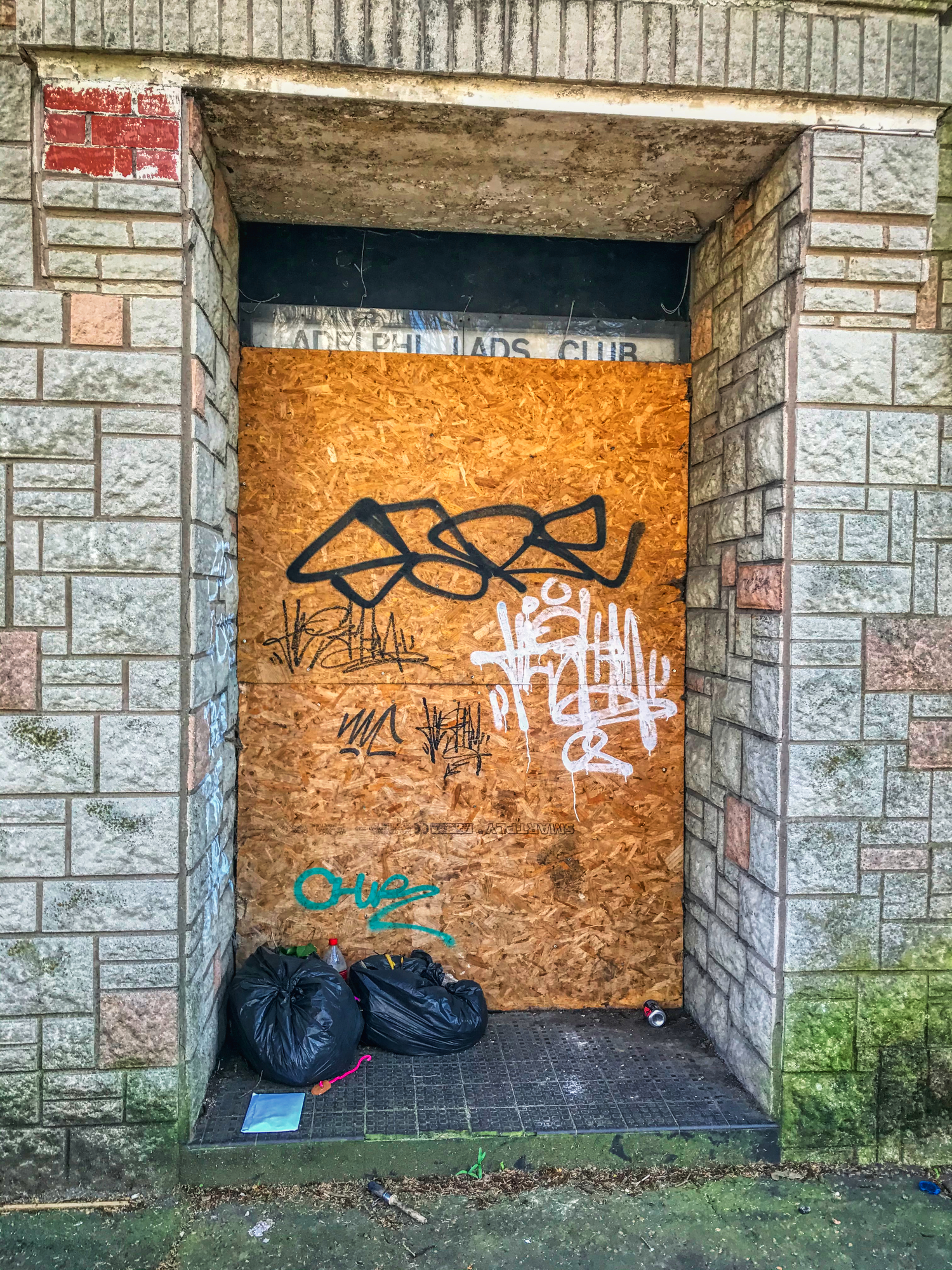 The front was looking very sealed and suffice to say a little climbing was required for access. Some kids noticed us but as it's Salford, I guess climbing into buildings is a regular occurrence and they appeared nonchalant.
The inside initially looked very bleak and deathly black. Going here without a massive light would be a bad mistake.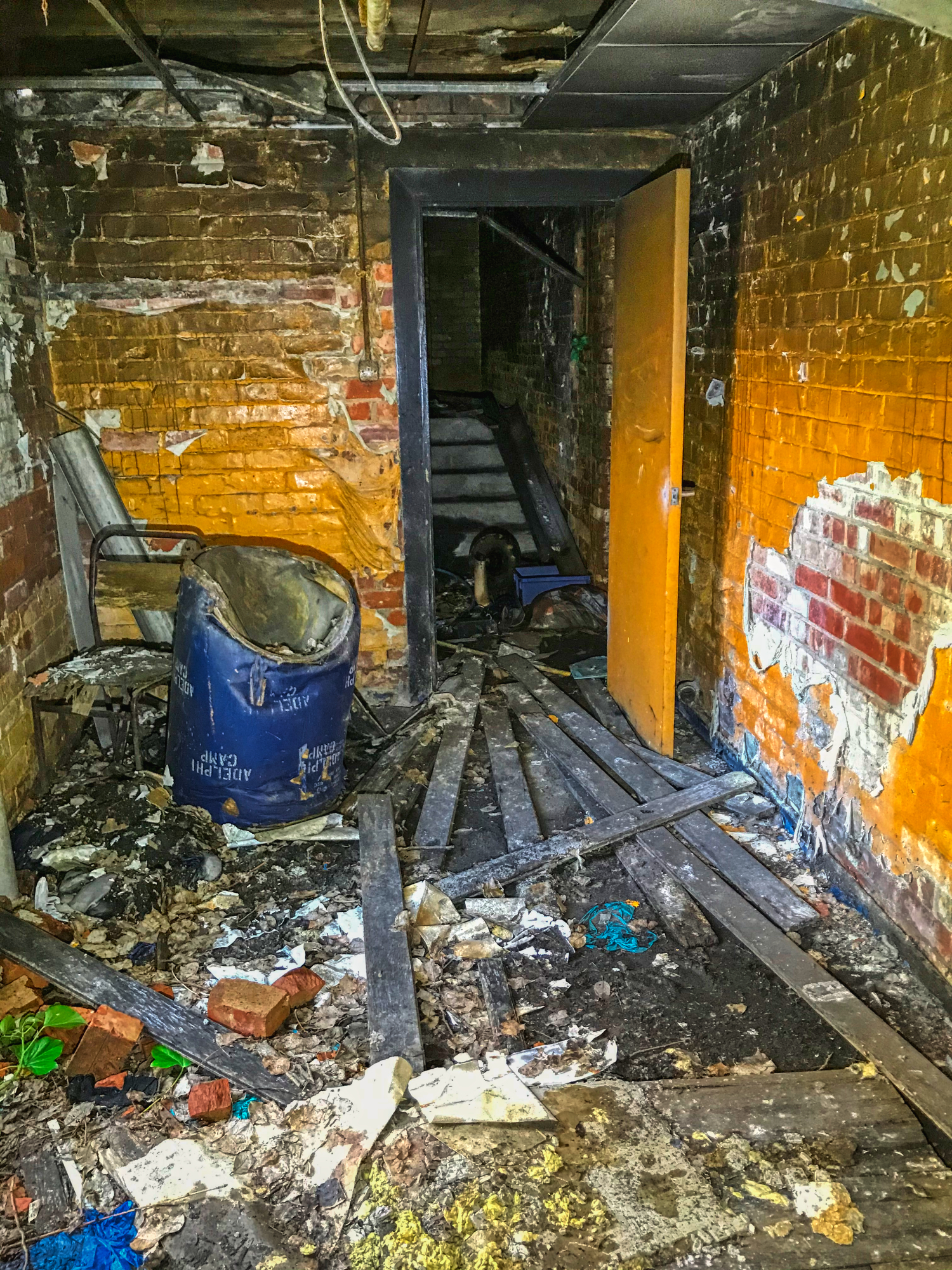 It all looked very derpy and was larger than you might think with corridors going in all directions.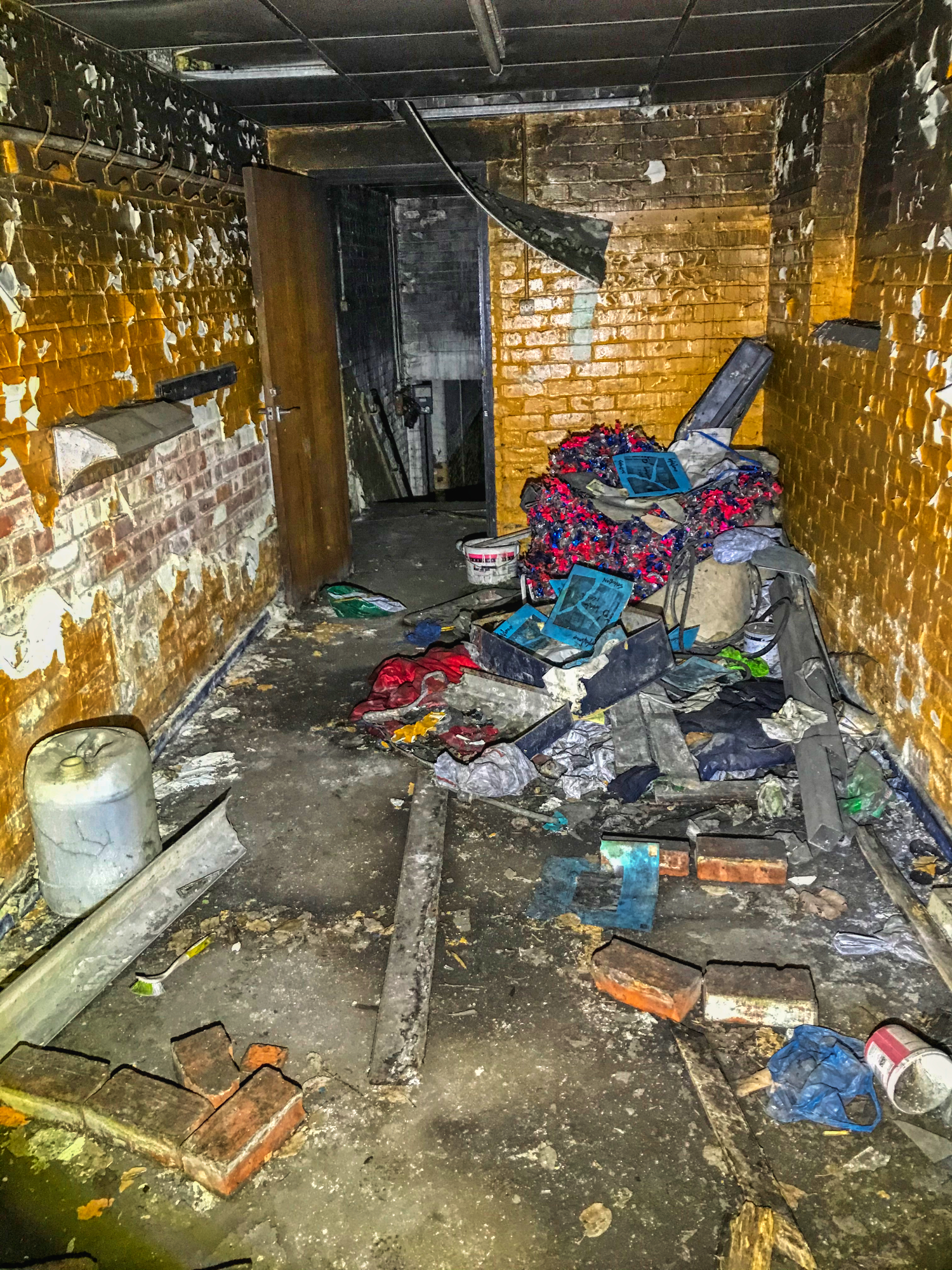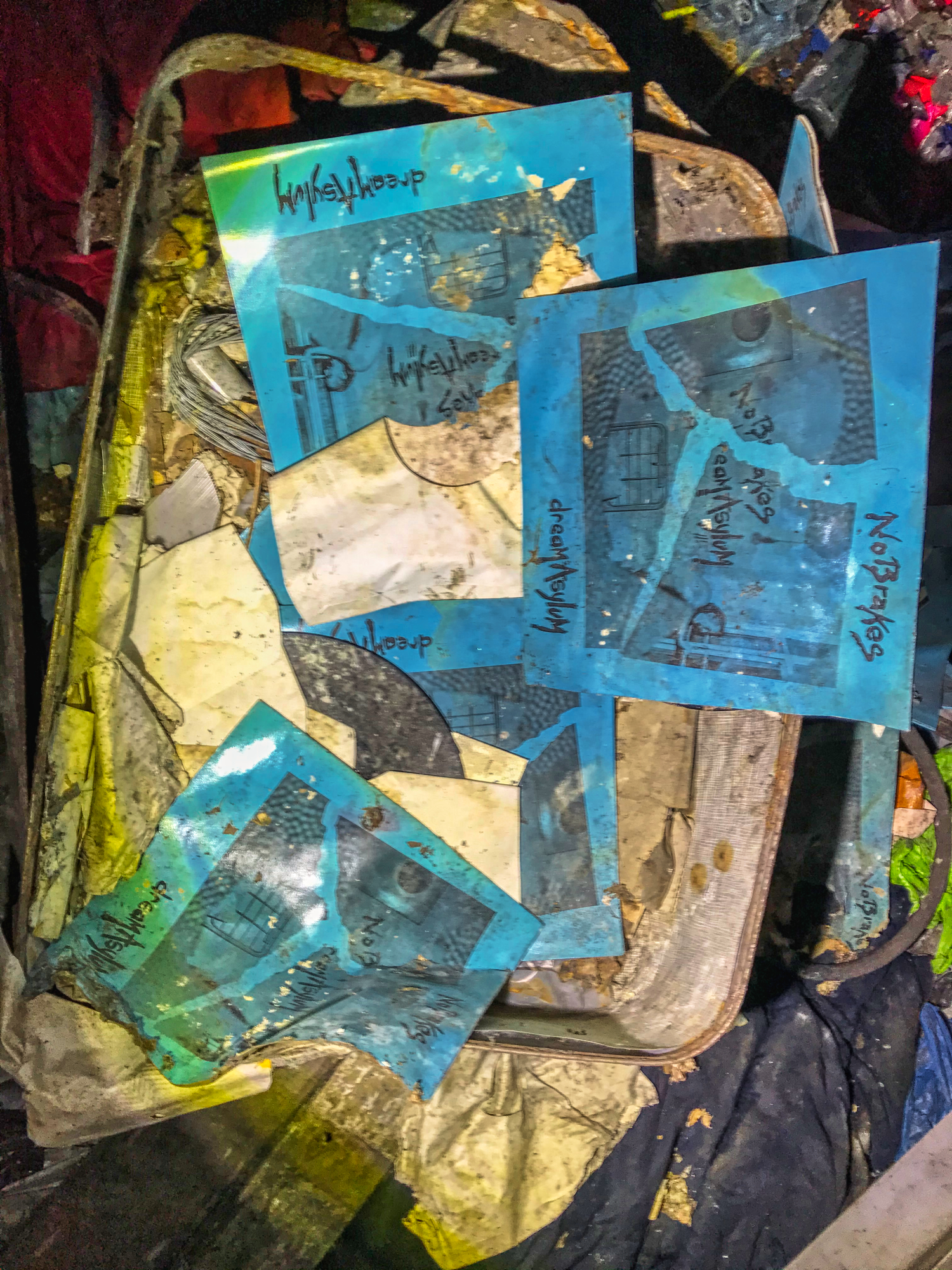 These look like those demo's given out by wanna-be bands in their early days.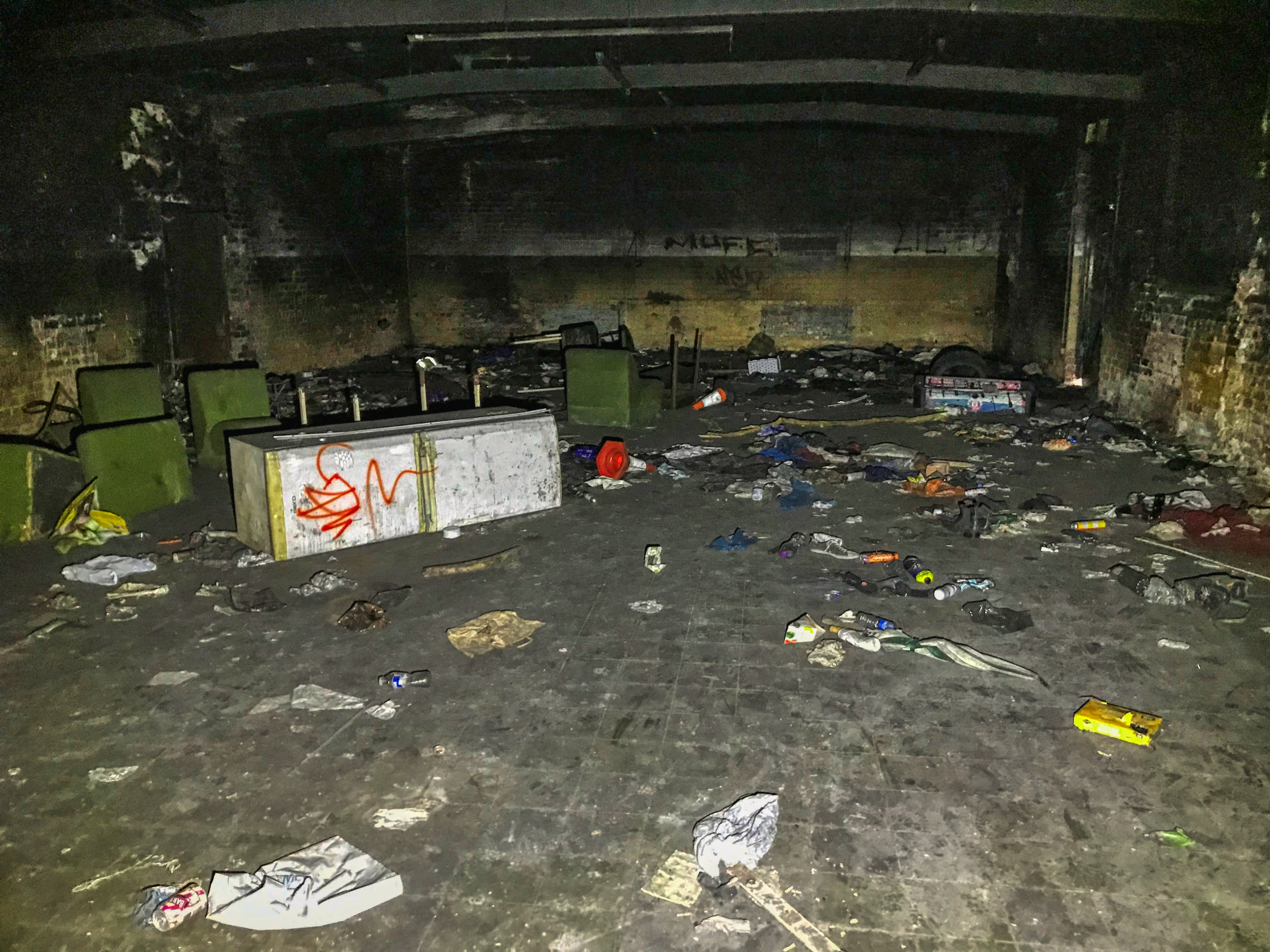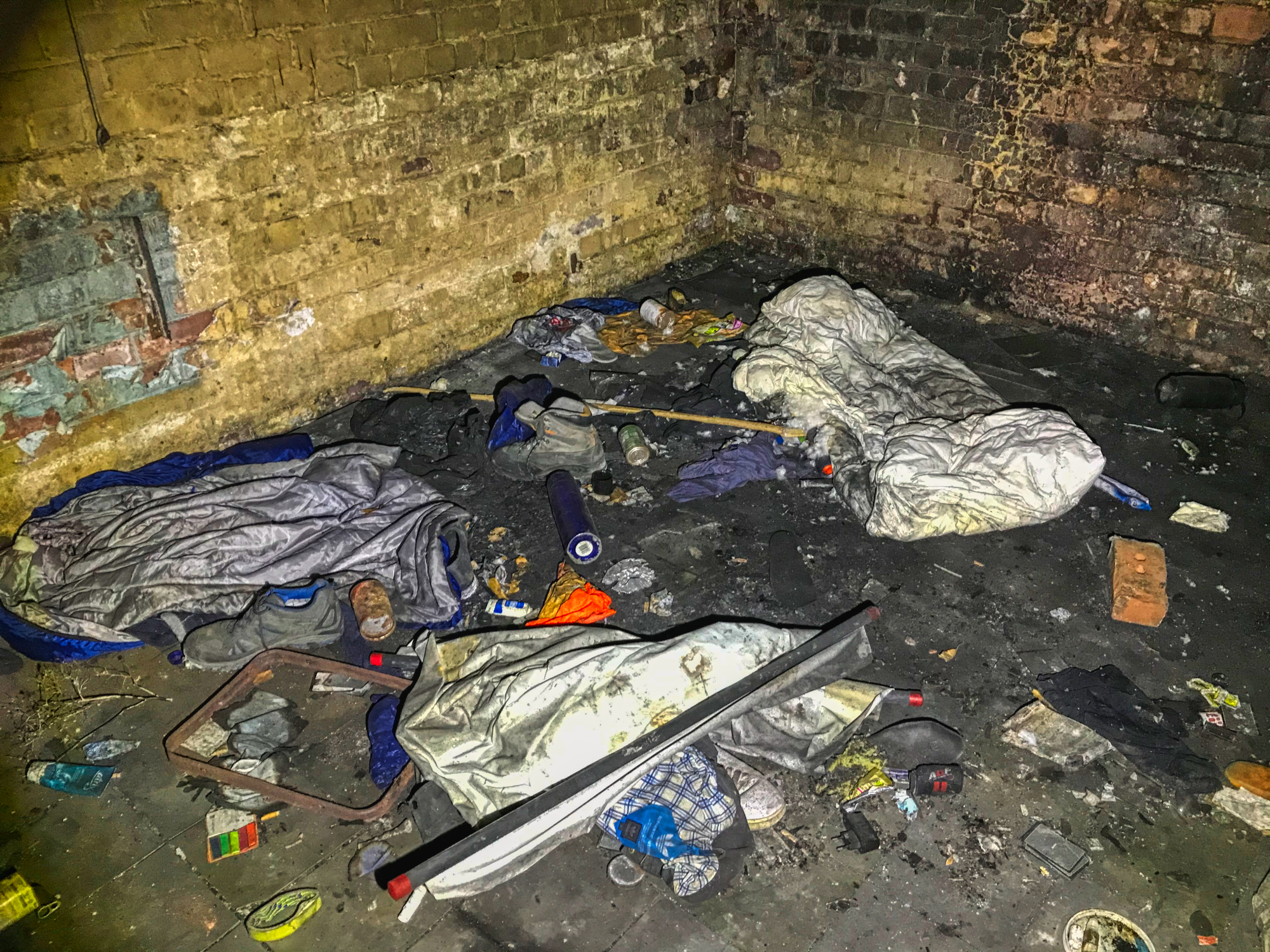 The homeless have given it a bash and given up. There are better derps than this one to bed down in.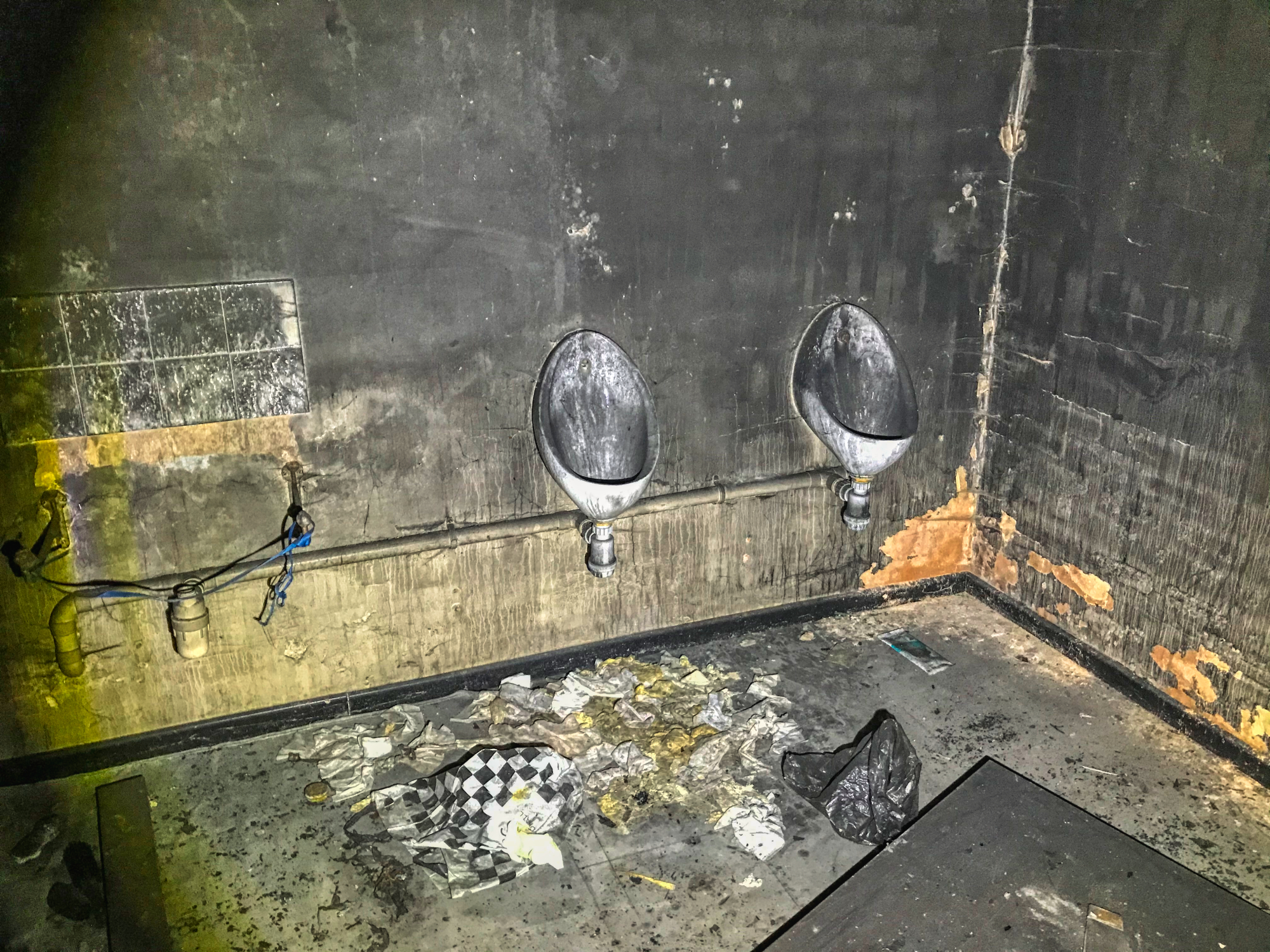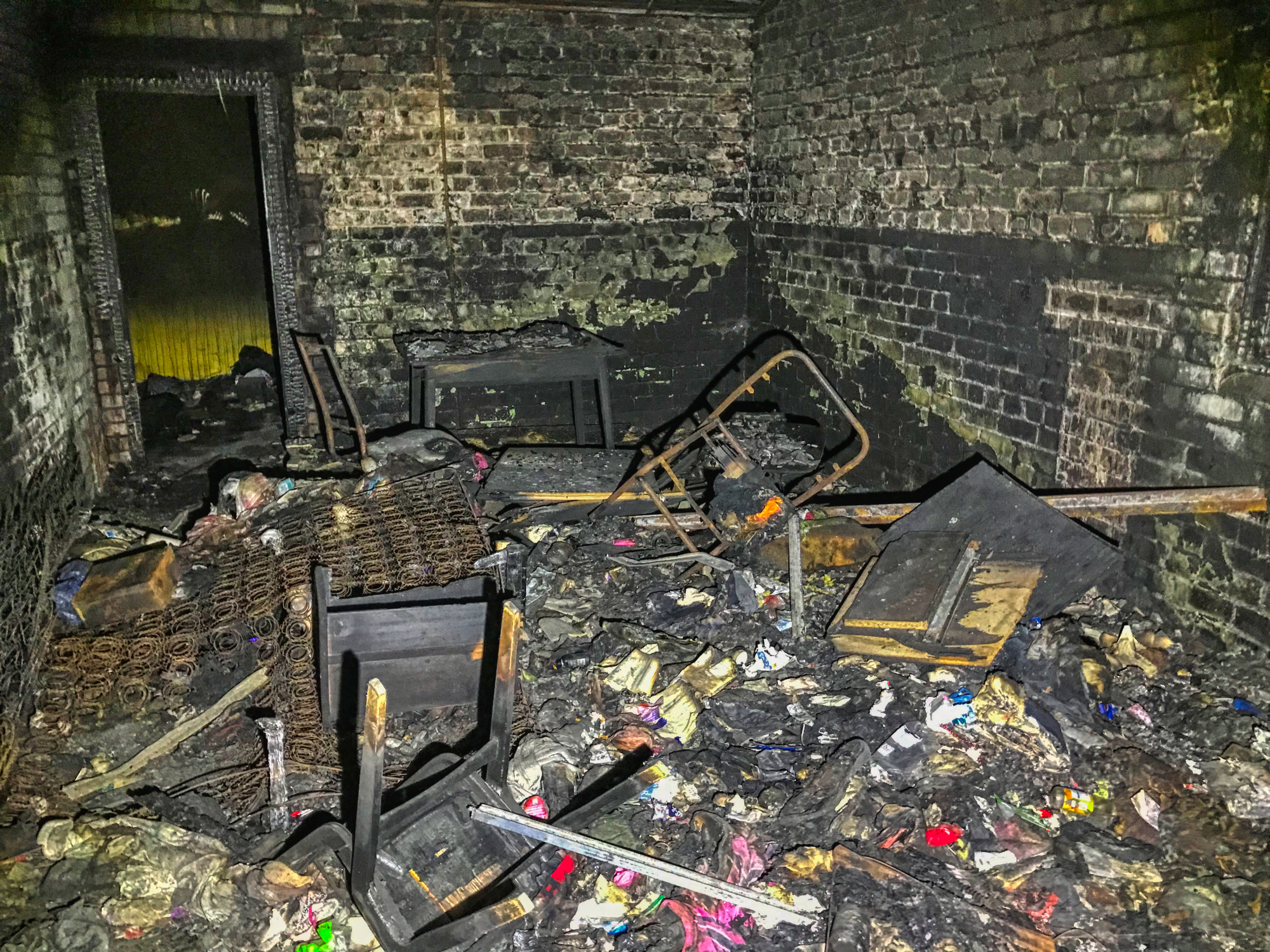 We quickly came to the fire-destroyed part, though in truth it was restricted to only a small part of the club with this room bearing most of it.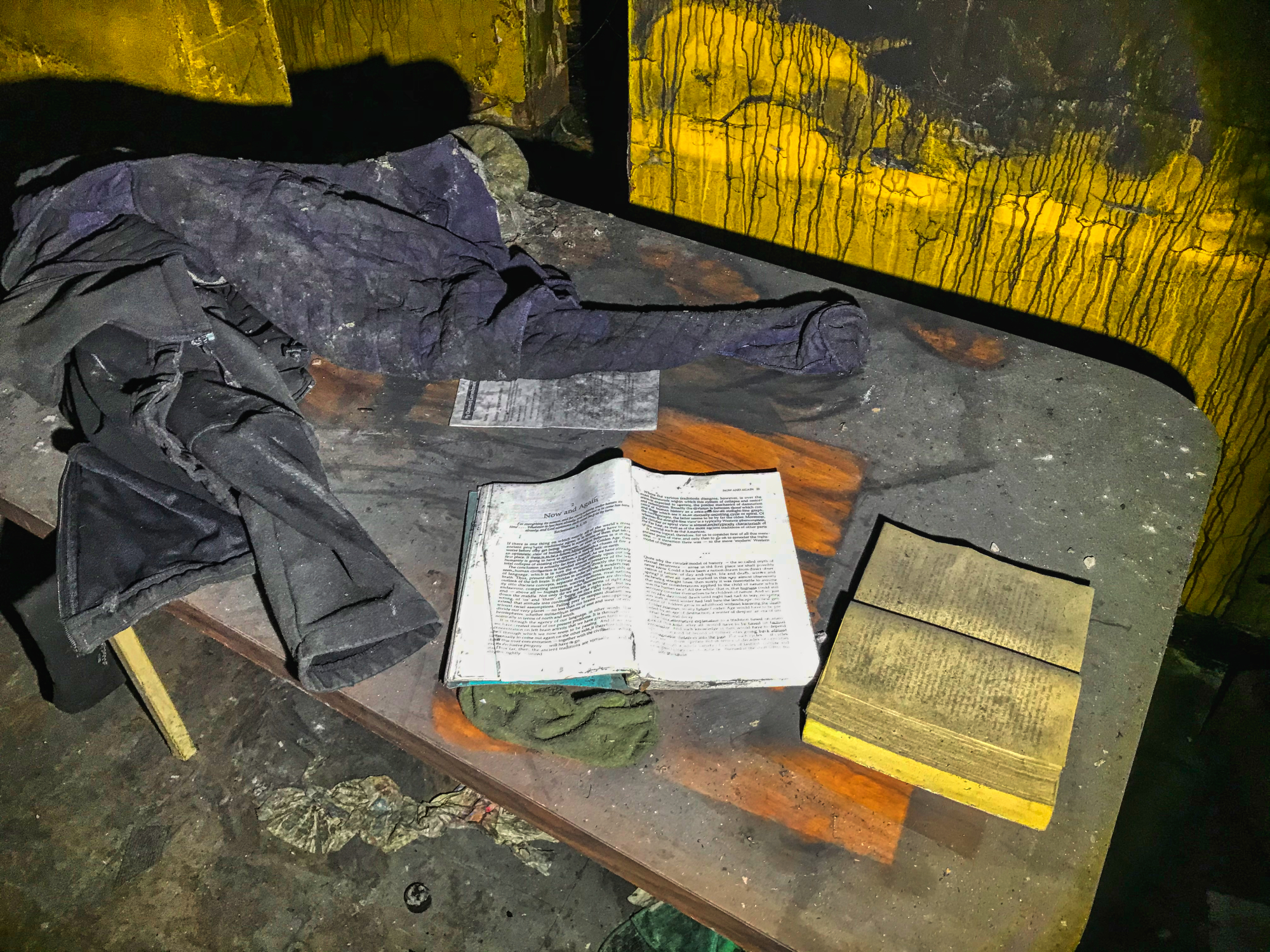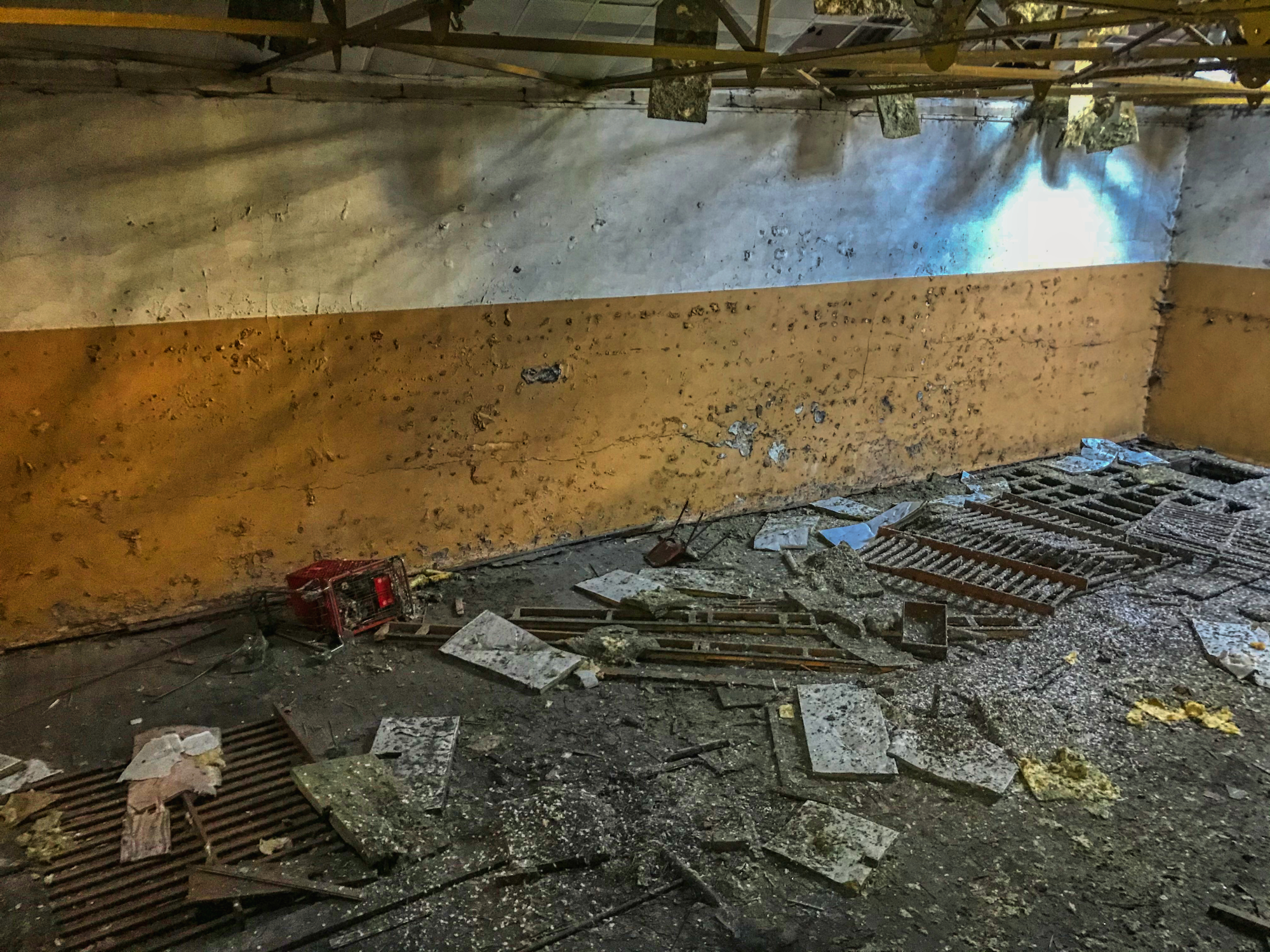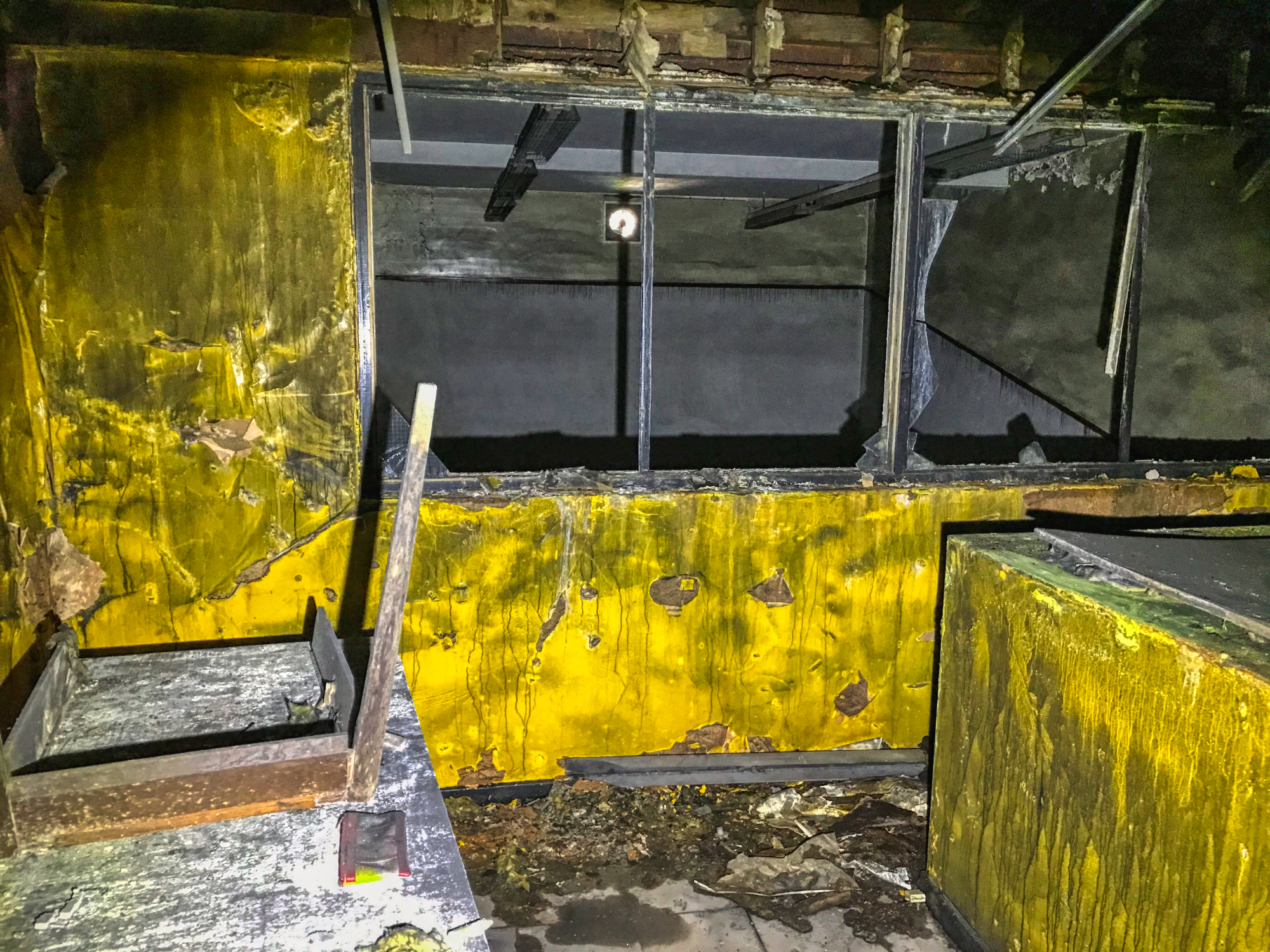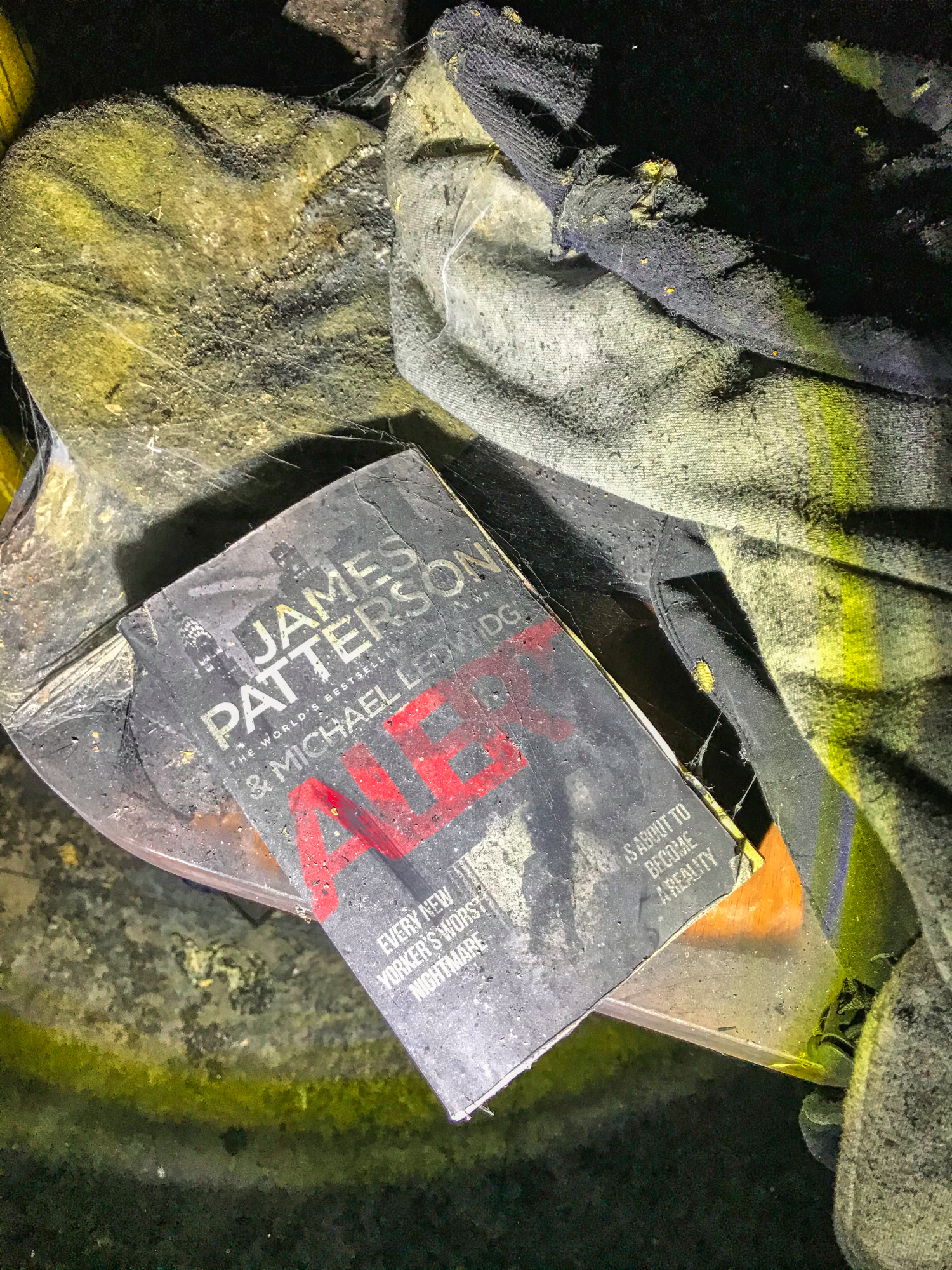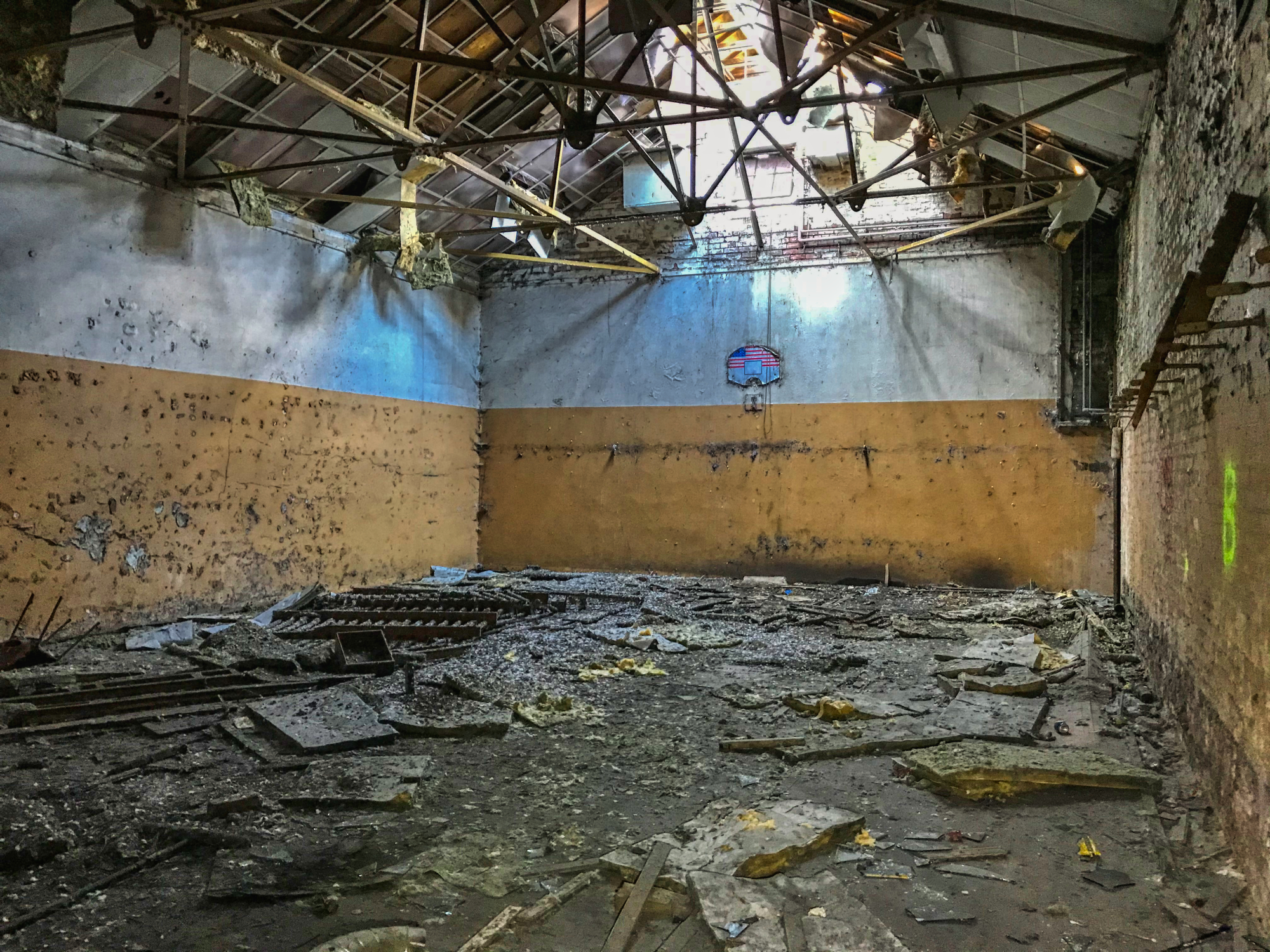 As basketball full court or the remains of it; There were several large areas just like this, all covered in pigeon shit with terrible floors.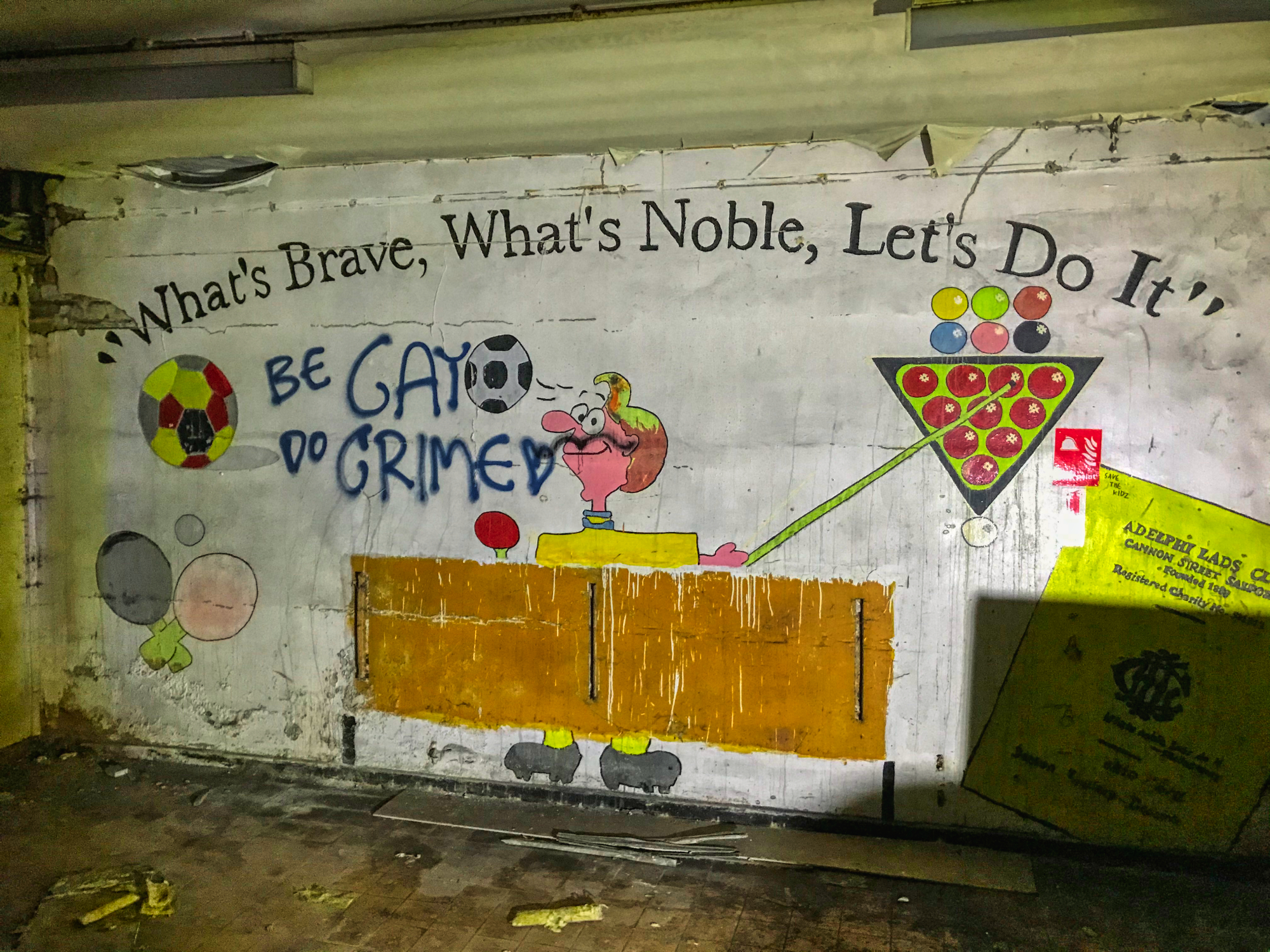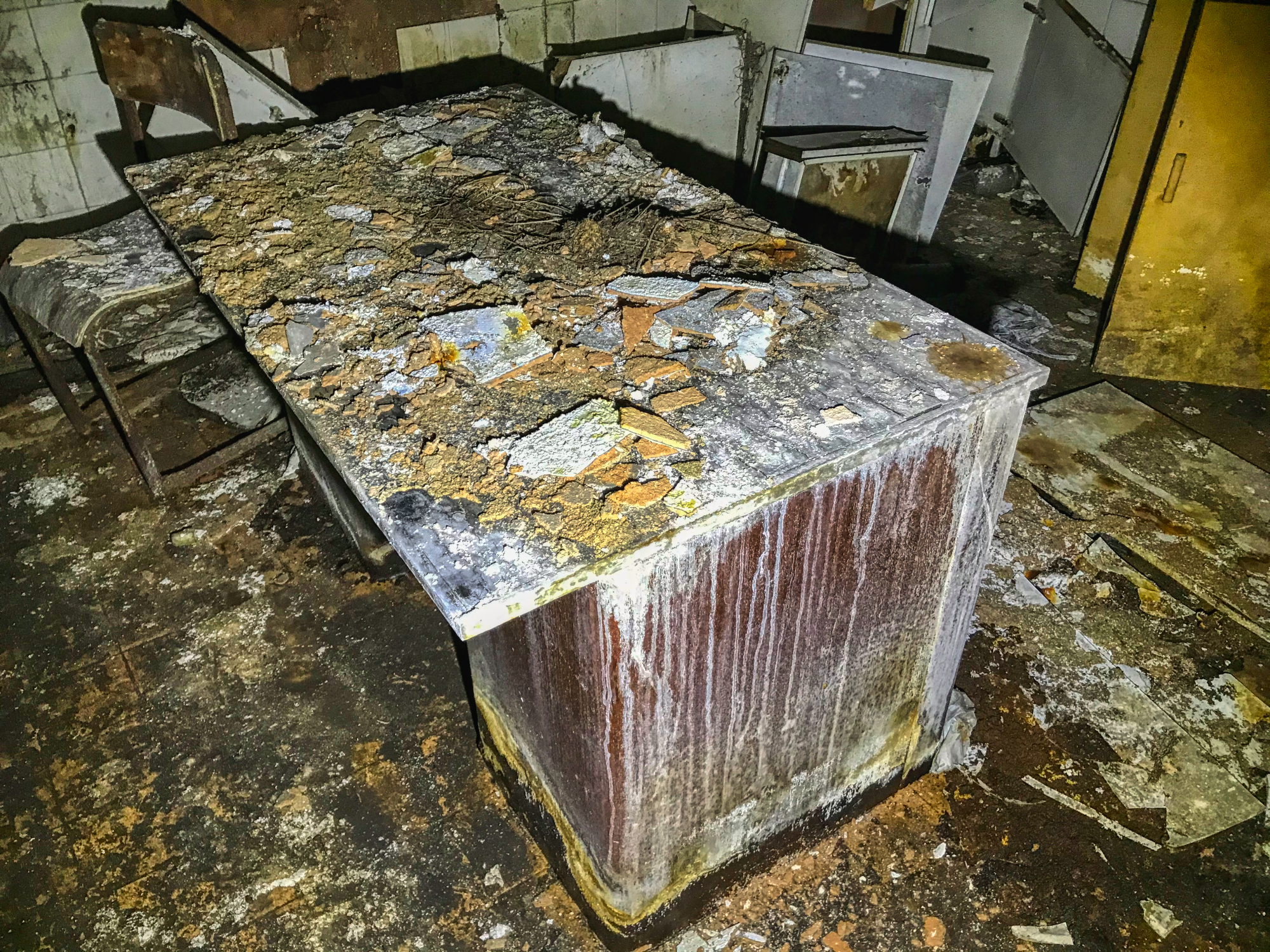 The deeper we dug the better it became. From complete nothing, we started to see signs of former habitation and action.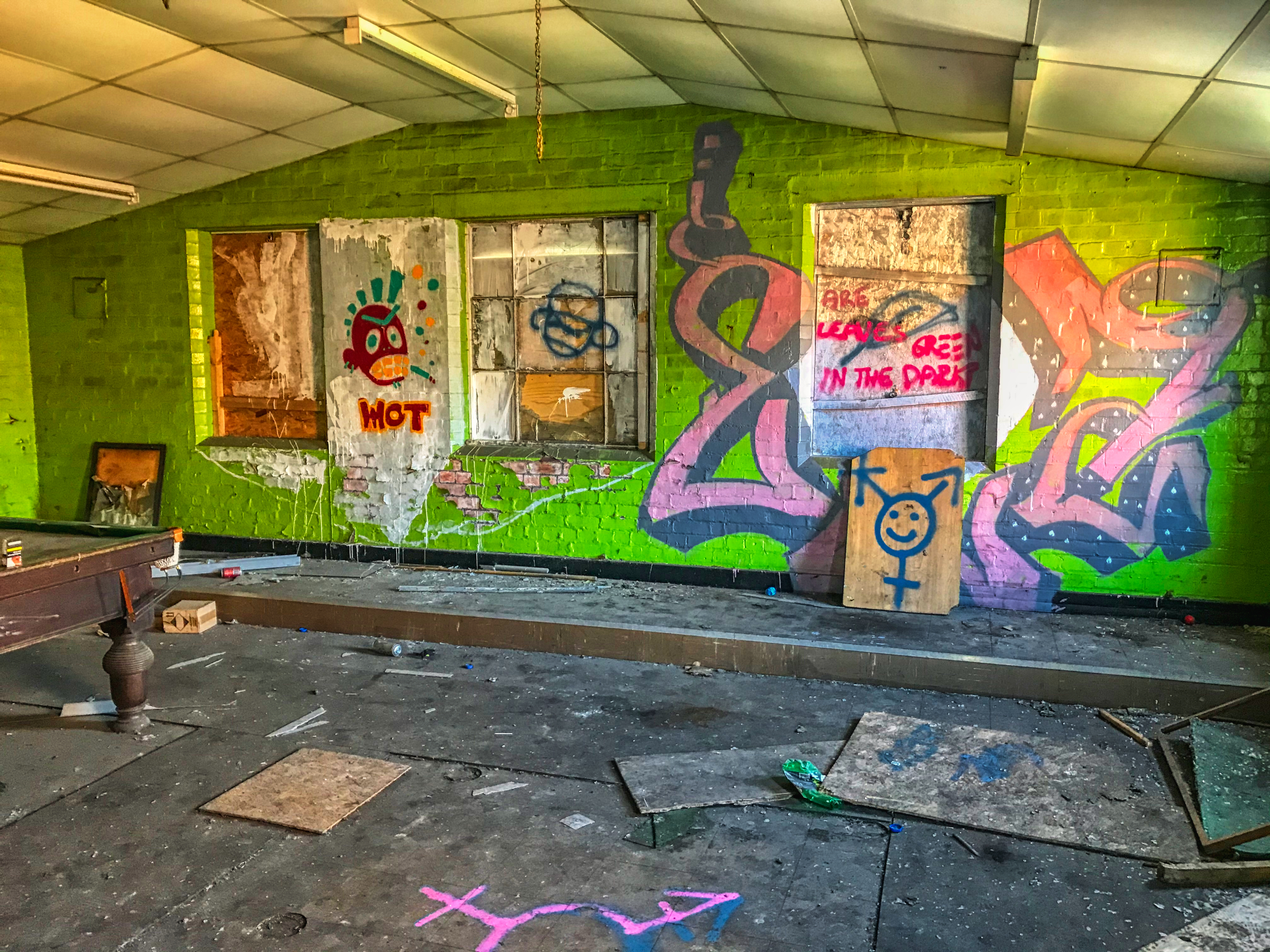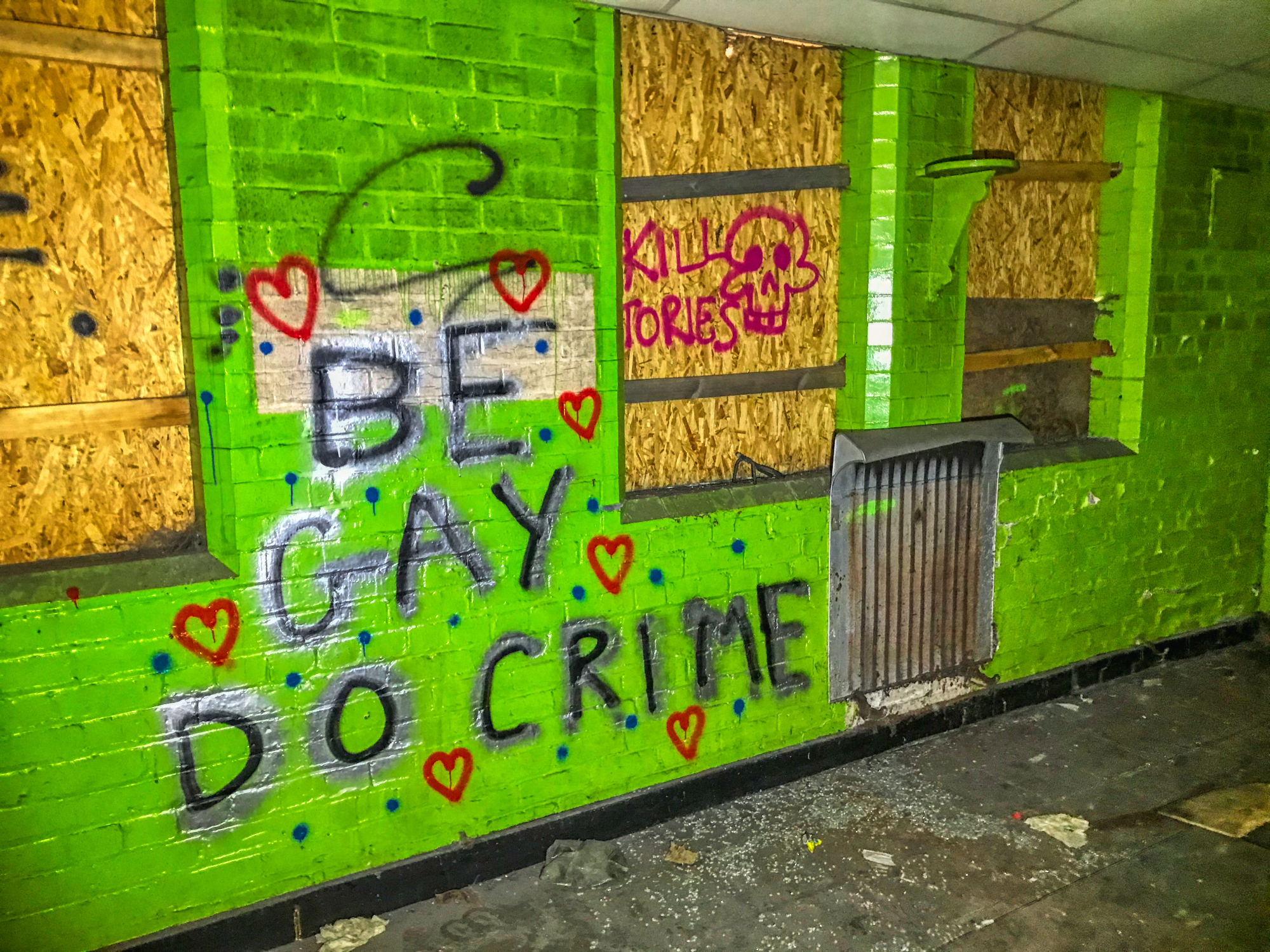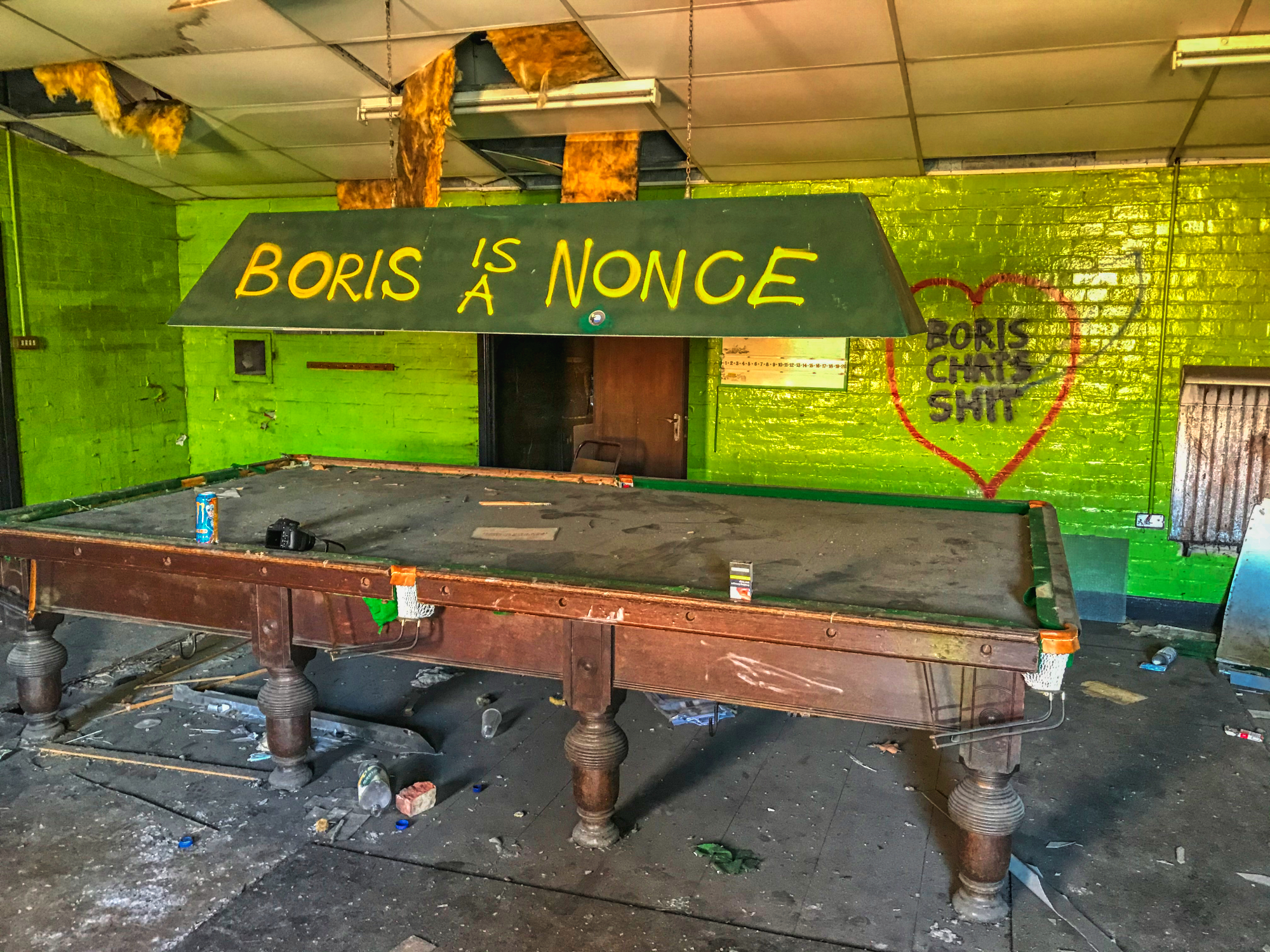 Is Boris a Nonce? It's not a word I use every day and for more international readers, I can explain better by using the following image.


Source
In the case of our beloved wild-haired prime minister, I can categorically say it is likely to be choice (3).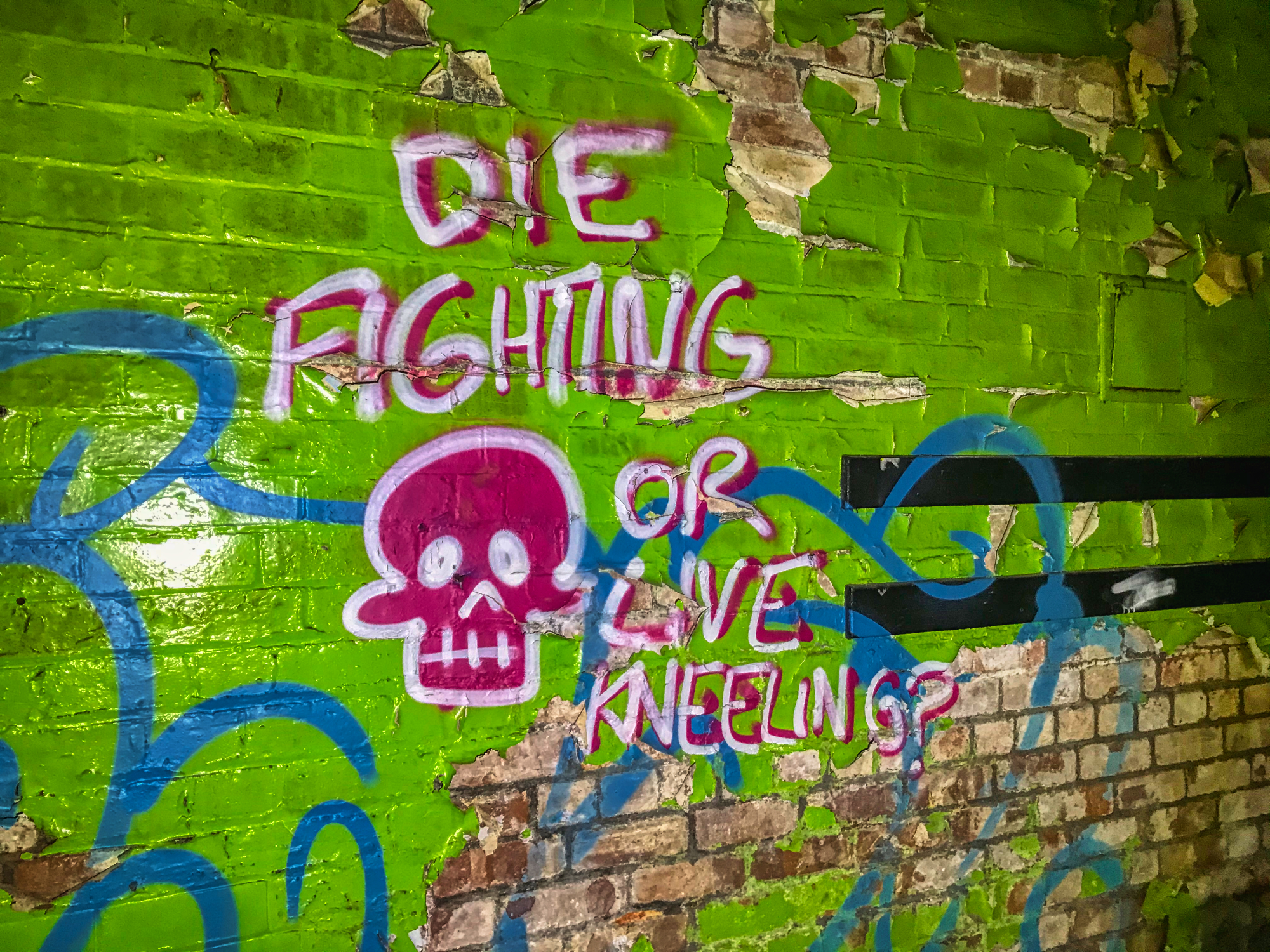 The snooker table was a treat and seems to have escaped the fire. The green gauze was gone and I could not find any balls or cues.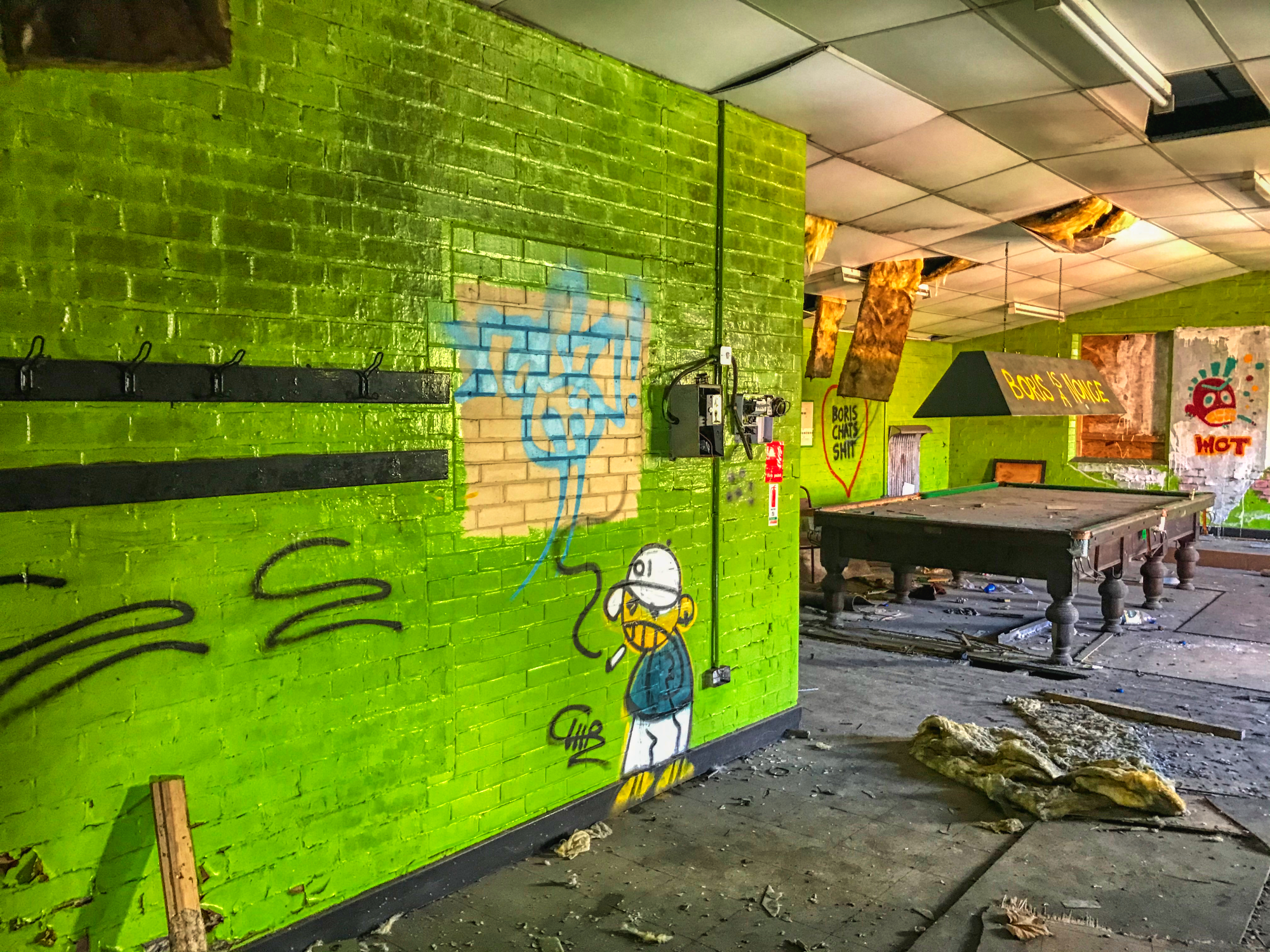 While I can say I was not fond of the lime green wall décor, the graffiti lads had been here and made it even more colourful.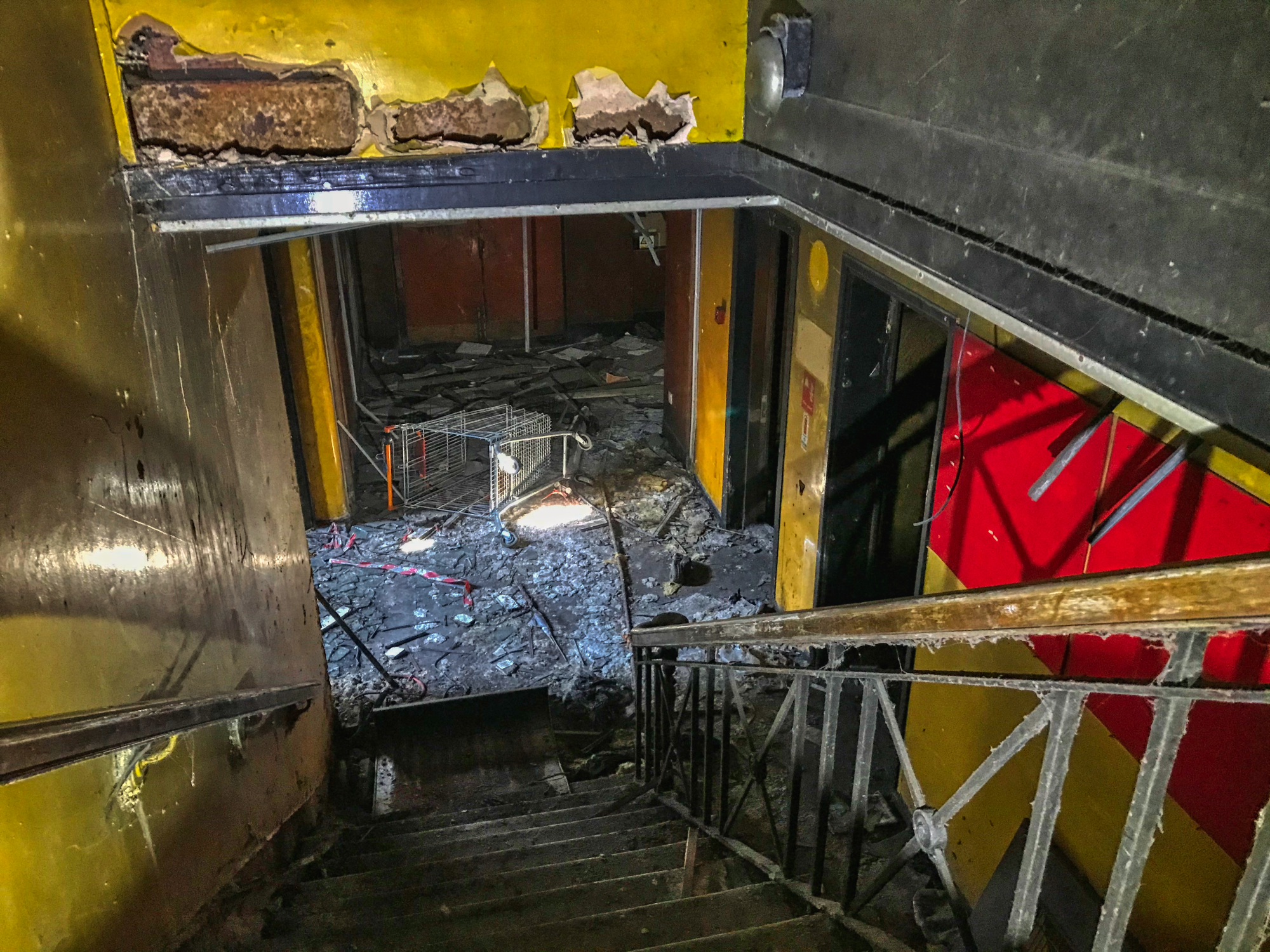 Shopping trolleys seem to get everywhere, seeing them in a derp is a recurring experience.
The large room which appeared to host a stage at the opposite end was very squishy underfoot. Peaks of light were shining through the roof but I could not seem to capture that great shot.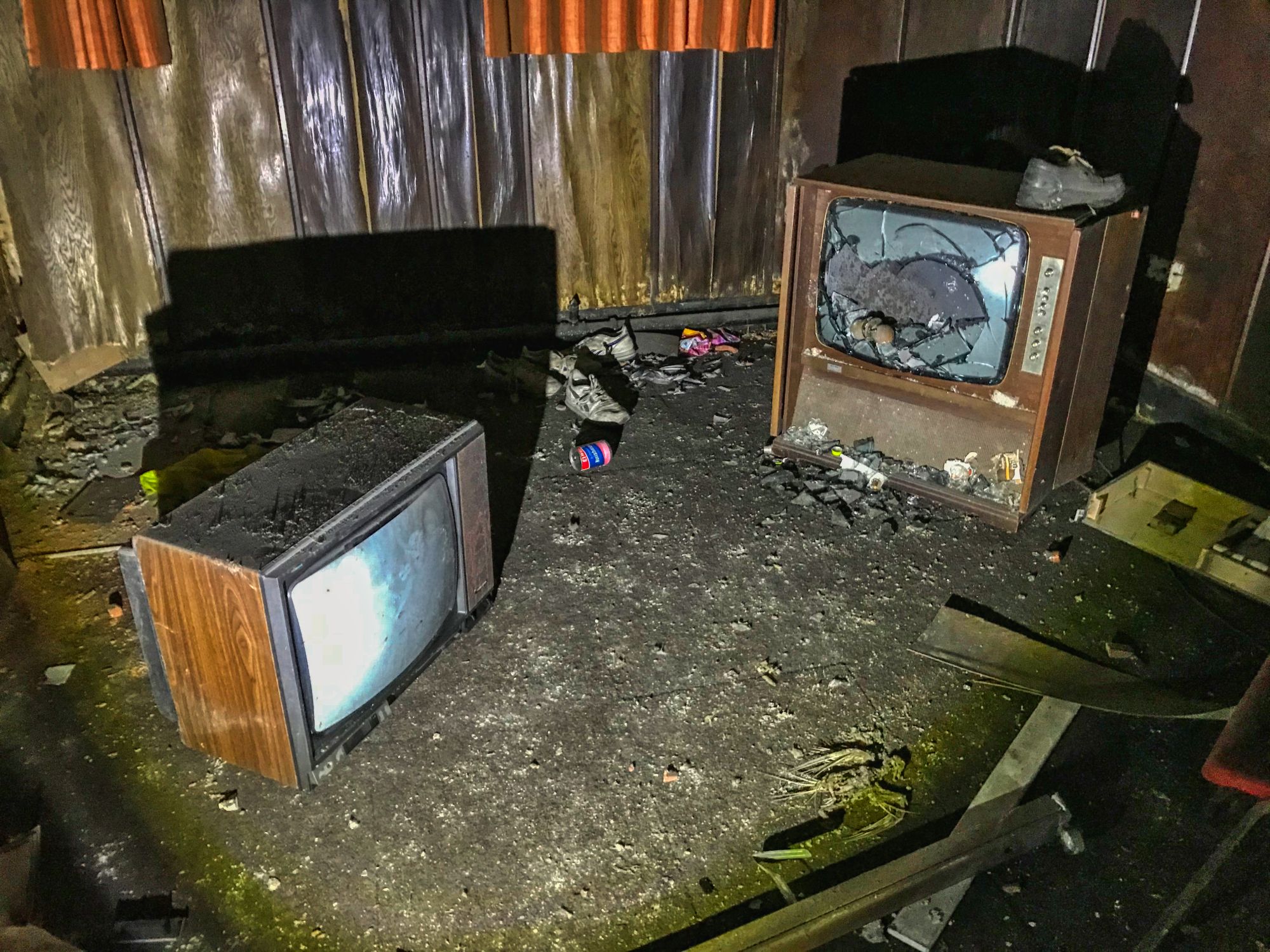 Mindless violence, the TV on the right is a complete vintage. The push-button channel selectors on say BBC1 and BBC2, and not ITV.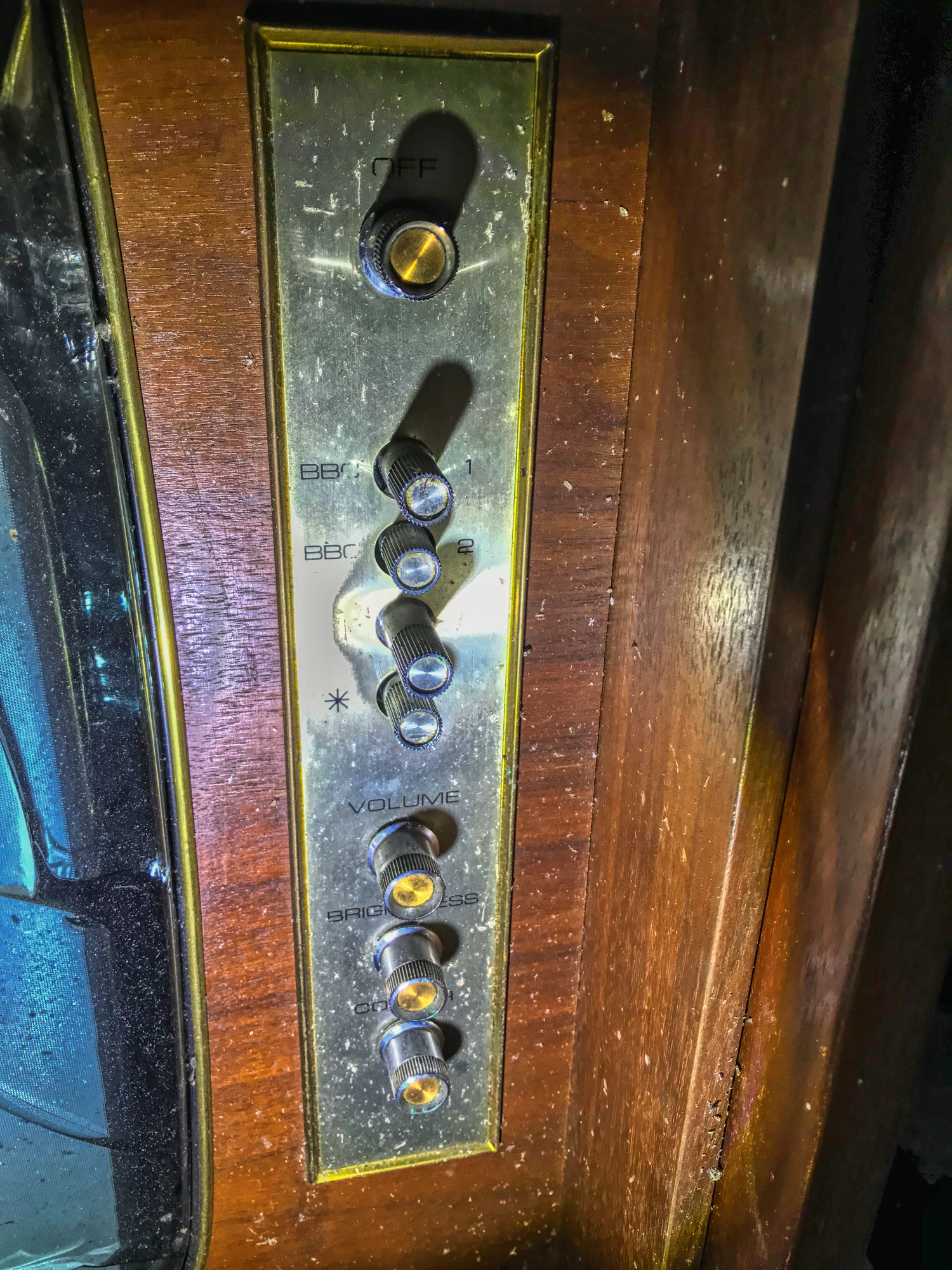 ITV started broadcasting in 1955, so is this TV older?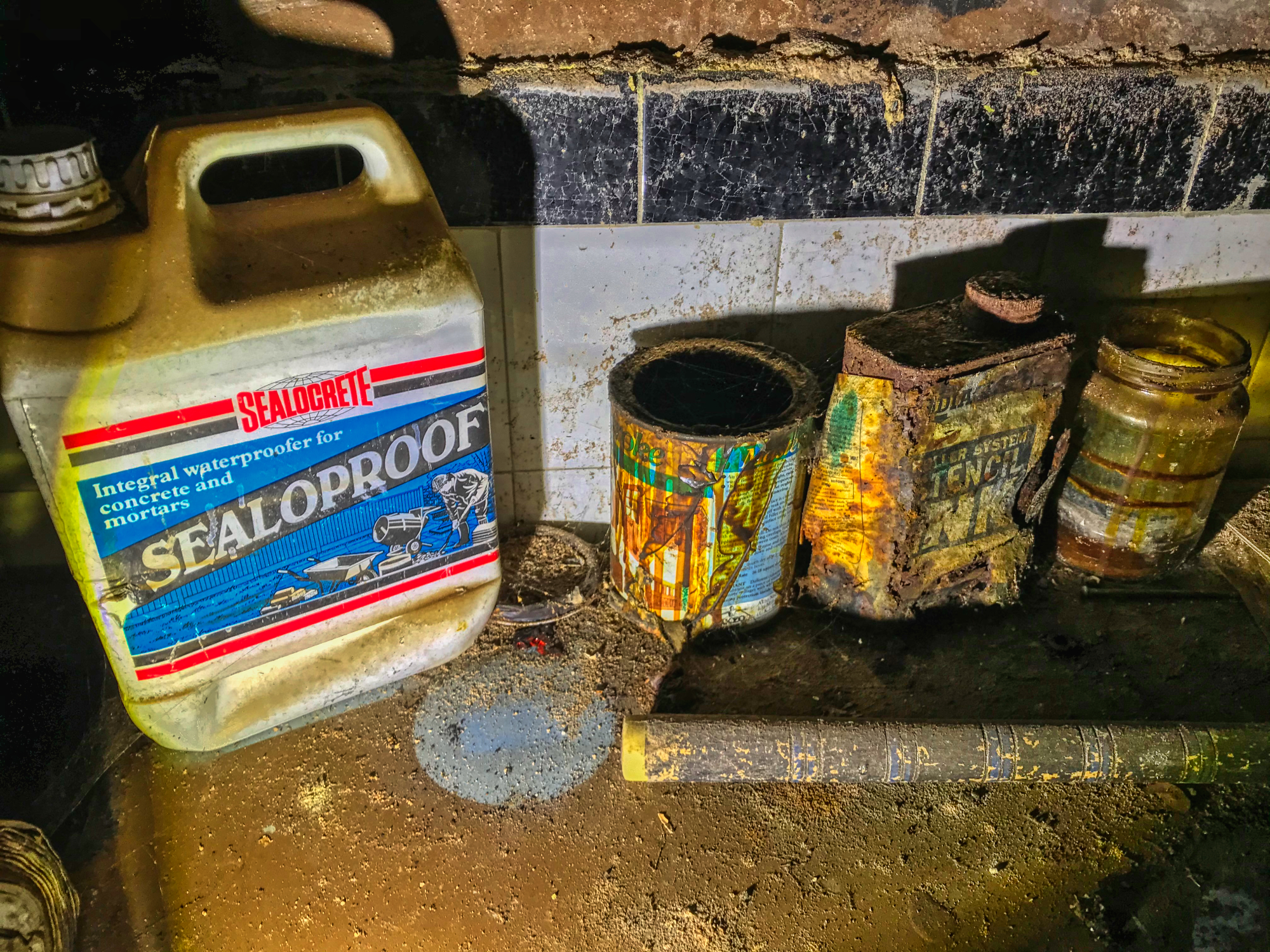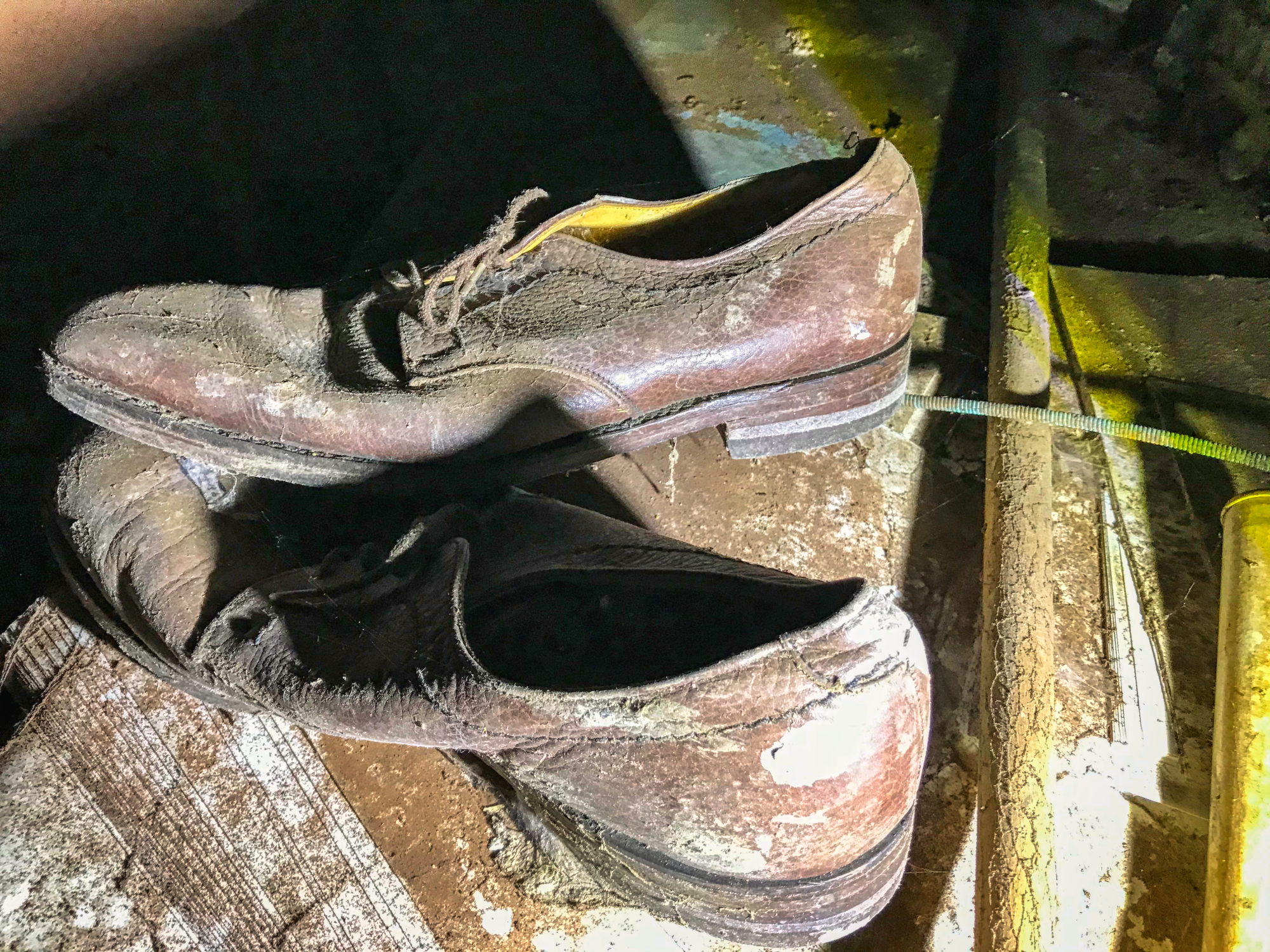 I was finding more relics in the depths of Adelphi Lads club the more I searched.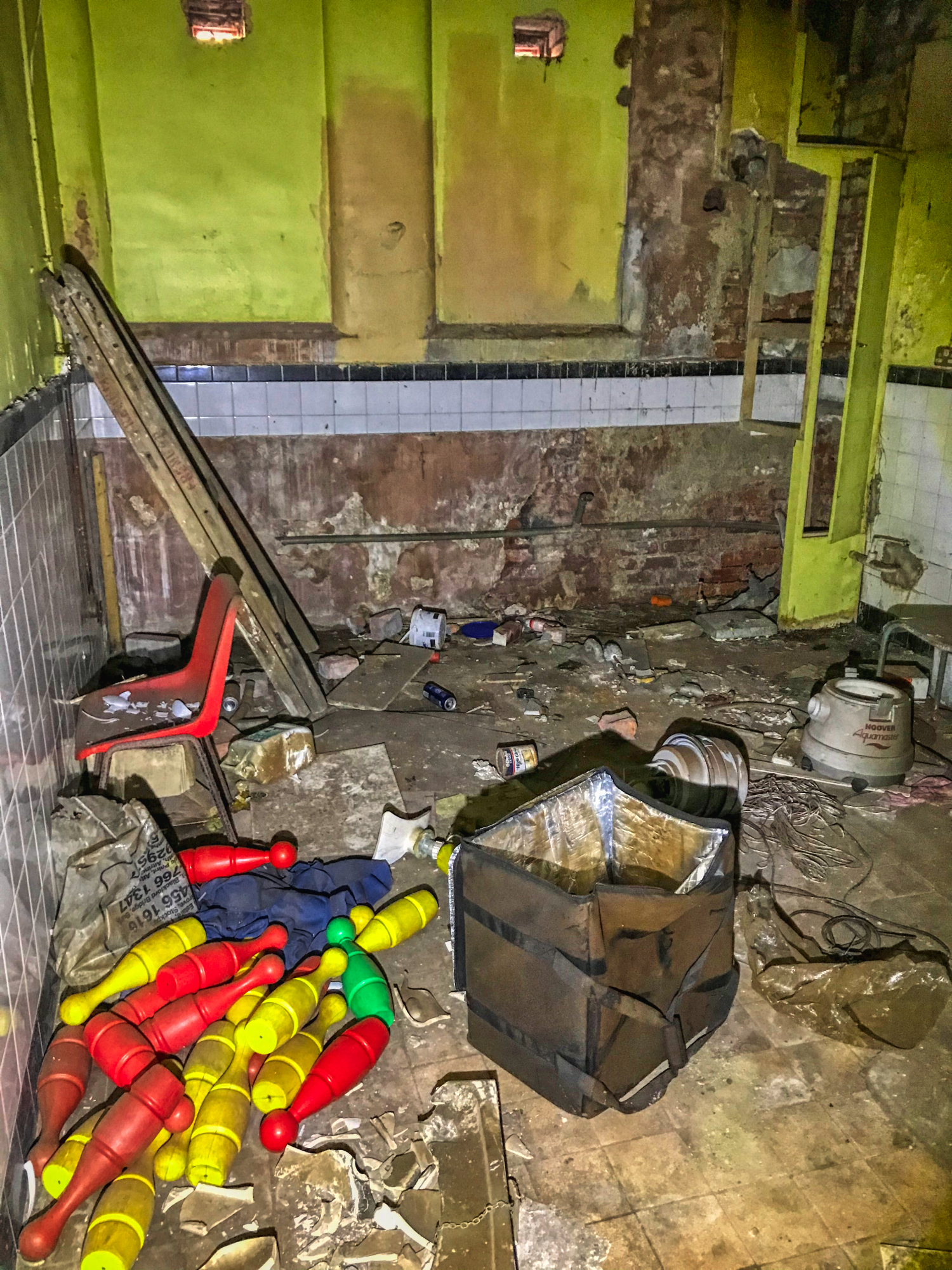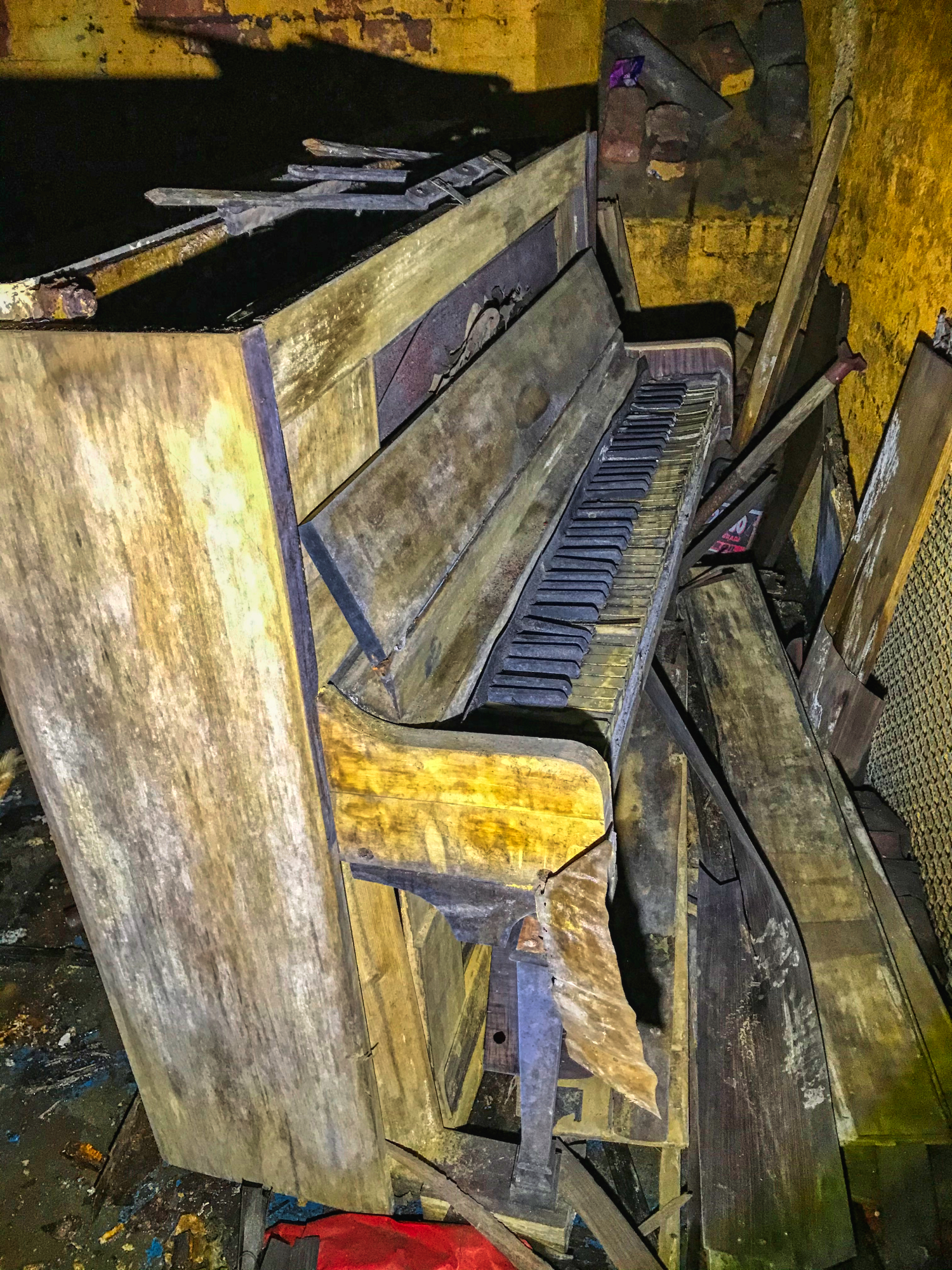 In one room partially flooded with this sad old neglected piano. As usual, it didn't play a note.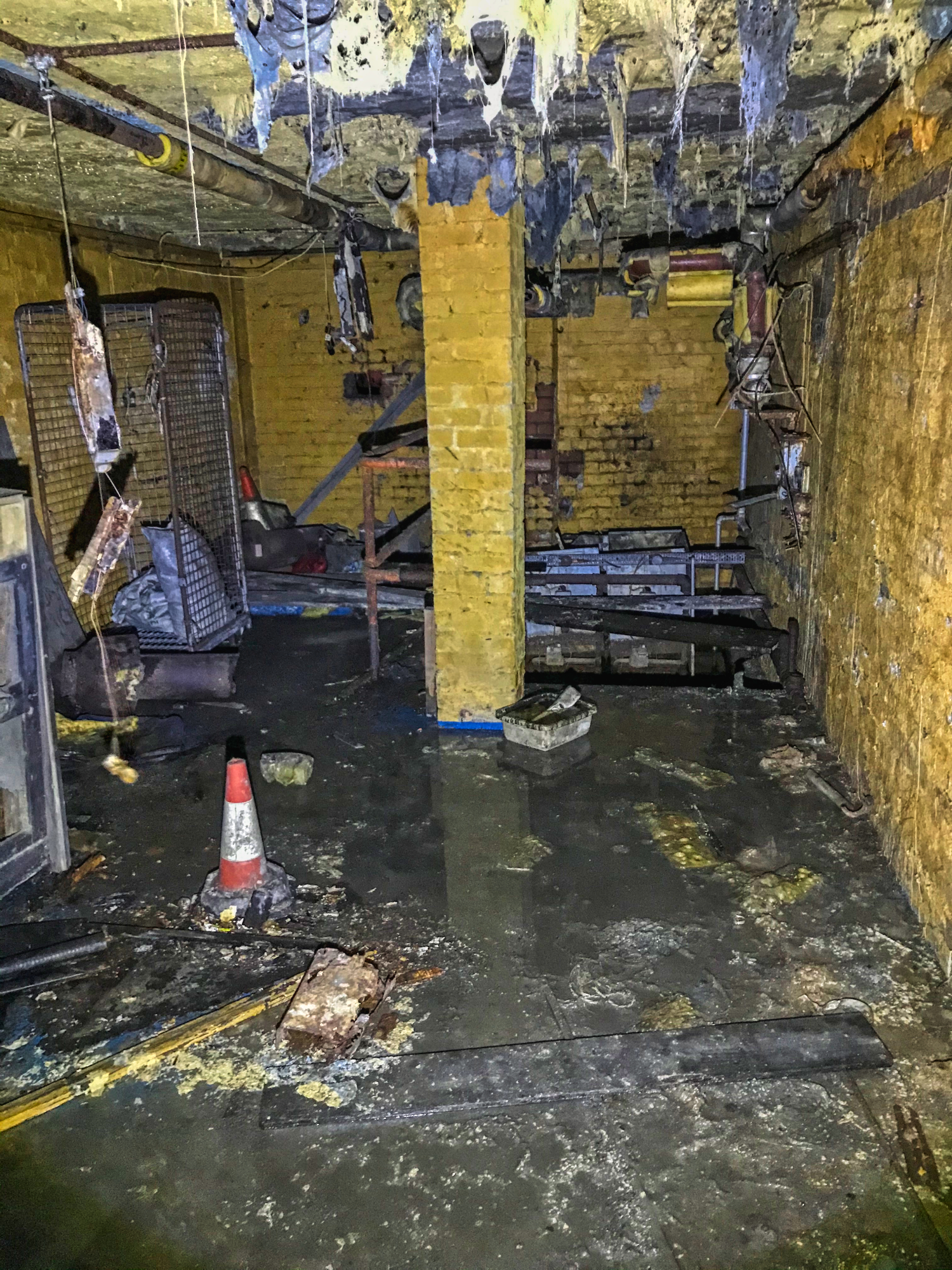 …'walking through this slippery squelchy stuff is not much fun'…
I wish I could draw even elementary stuff like this.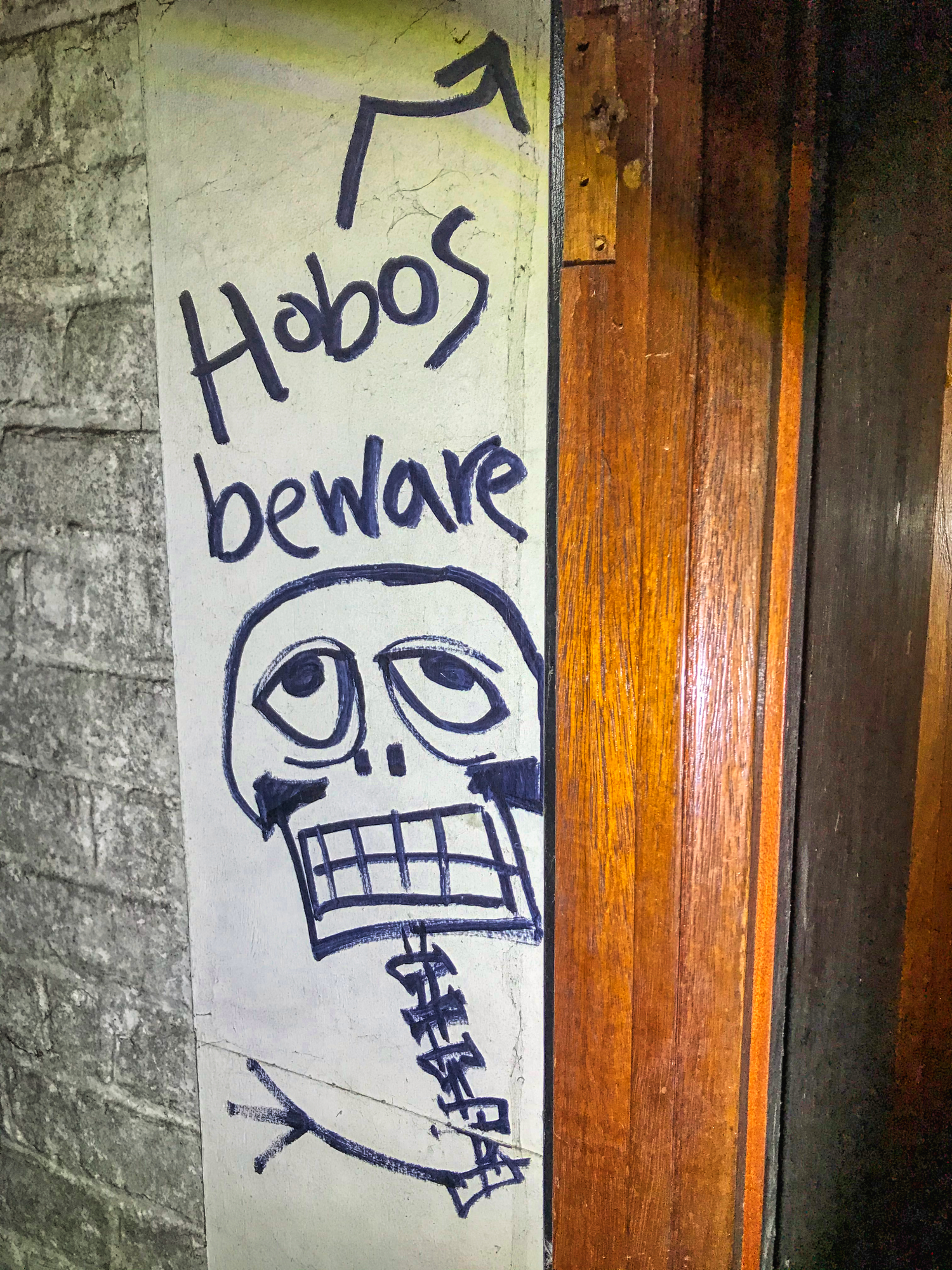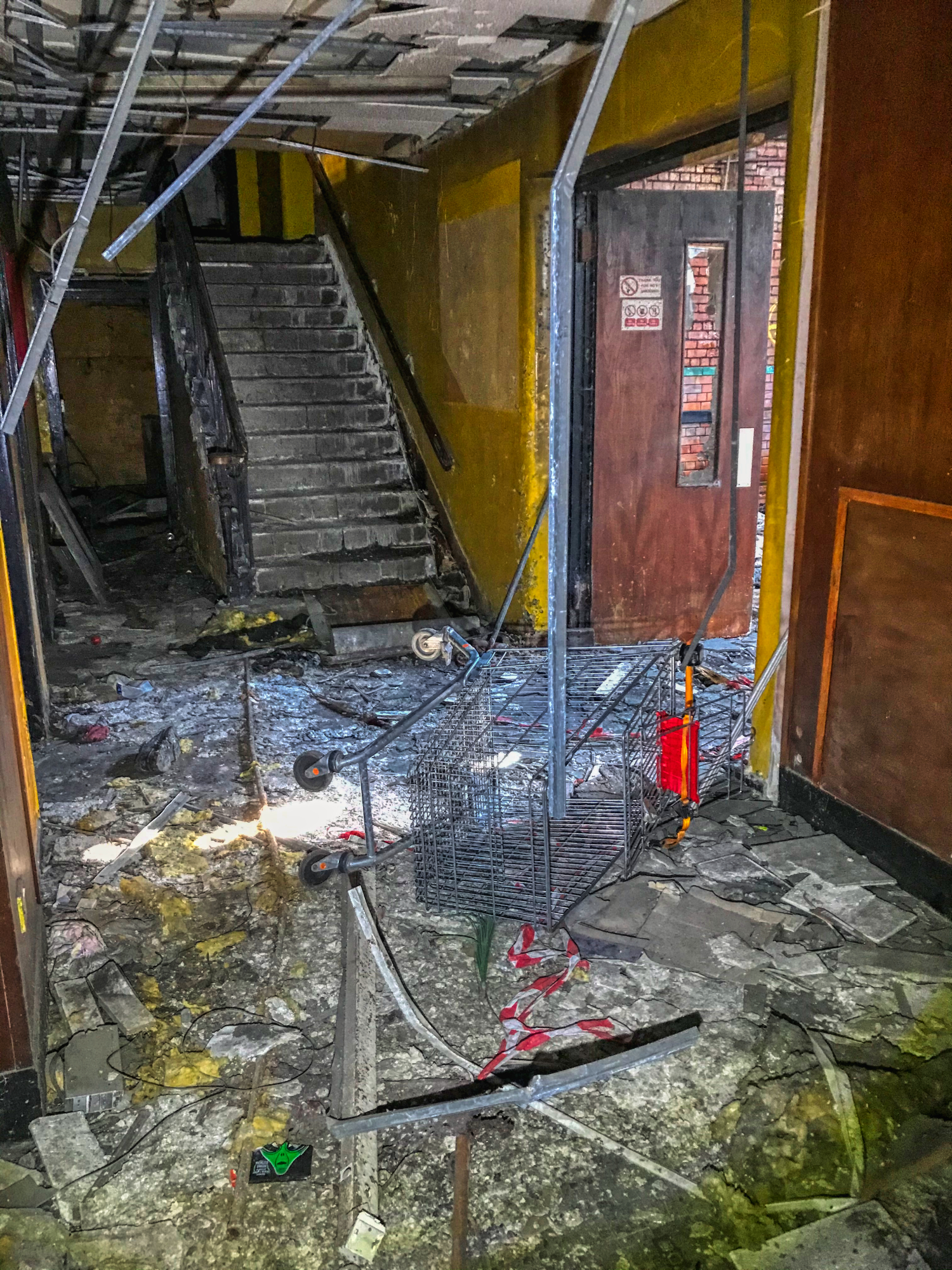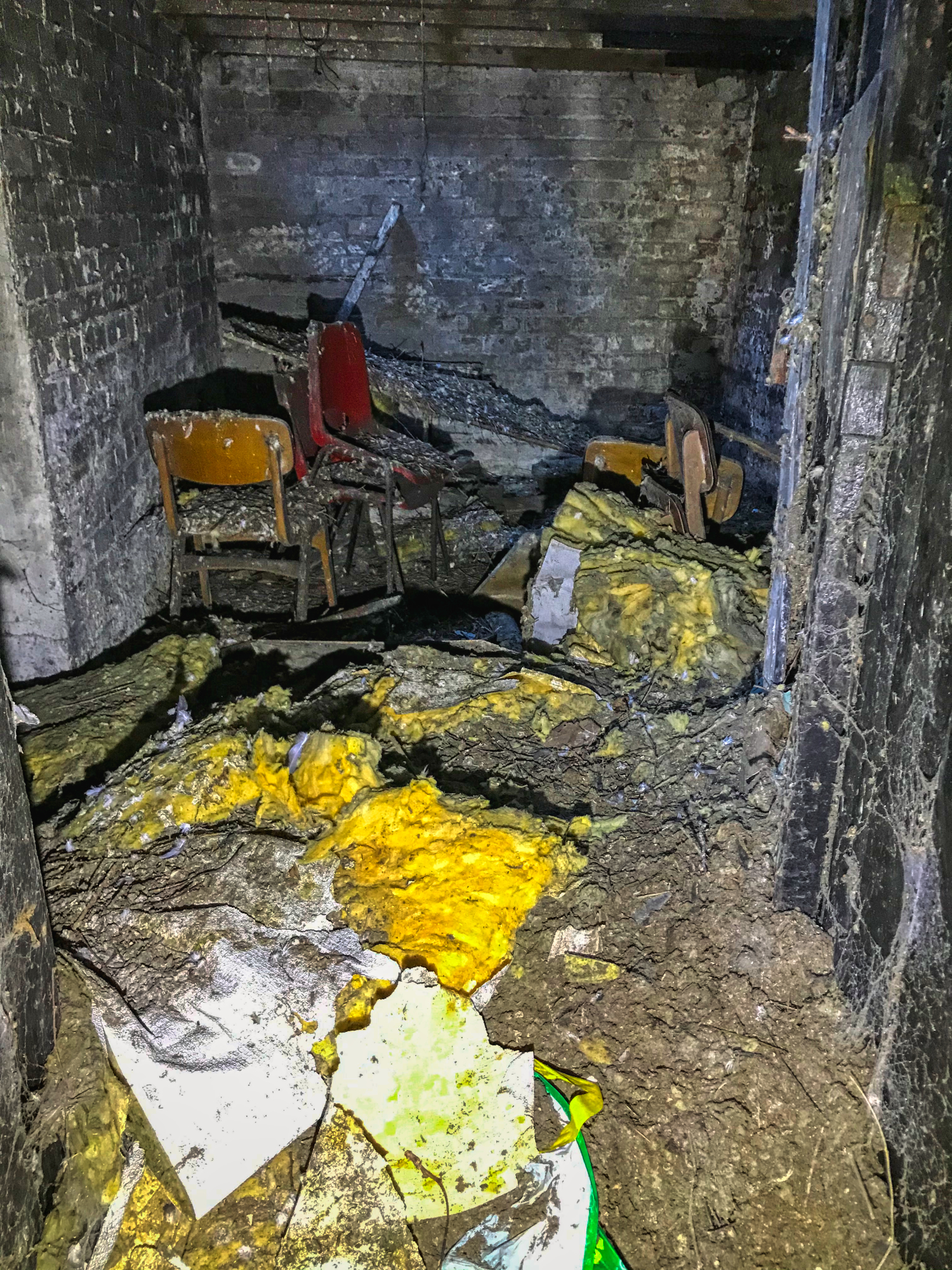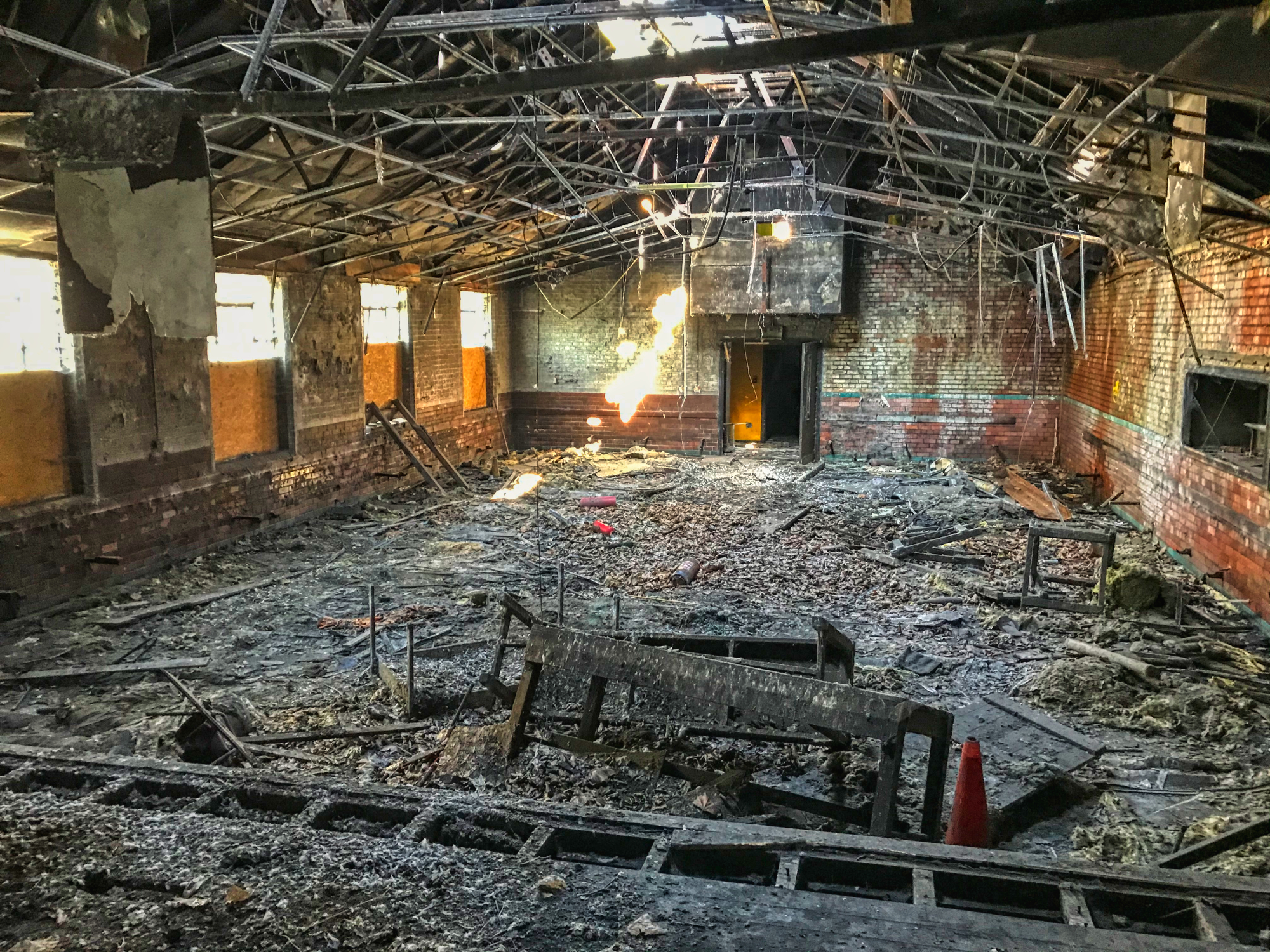 On the stage of the shit-filled hall with extra bad flooring.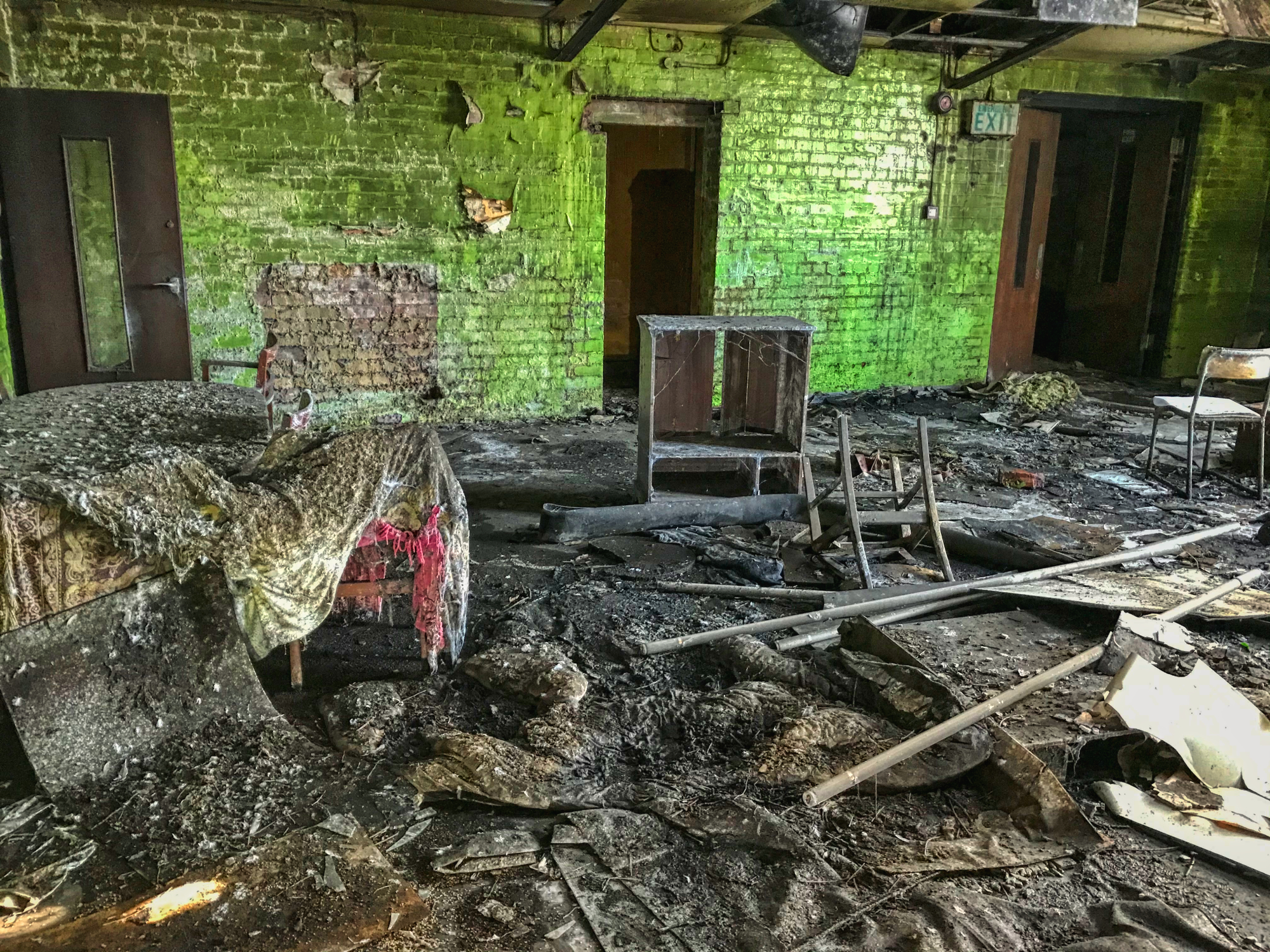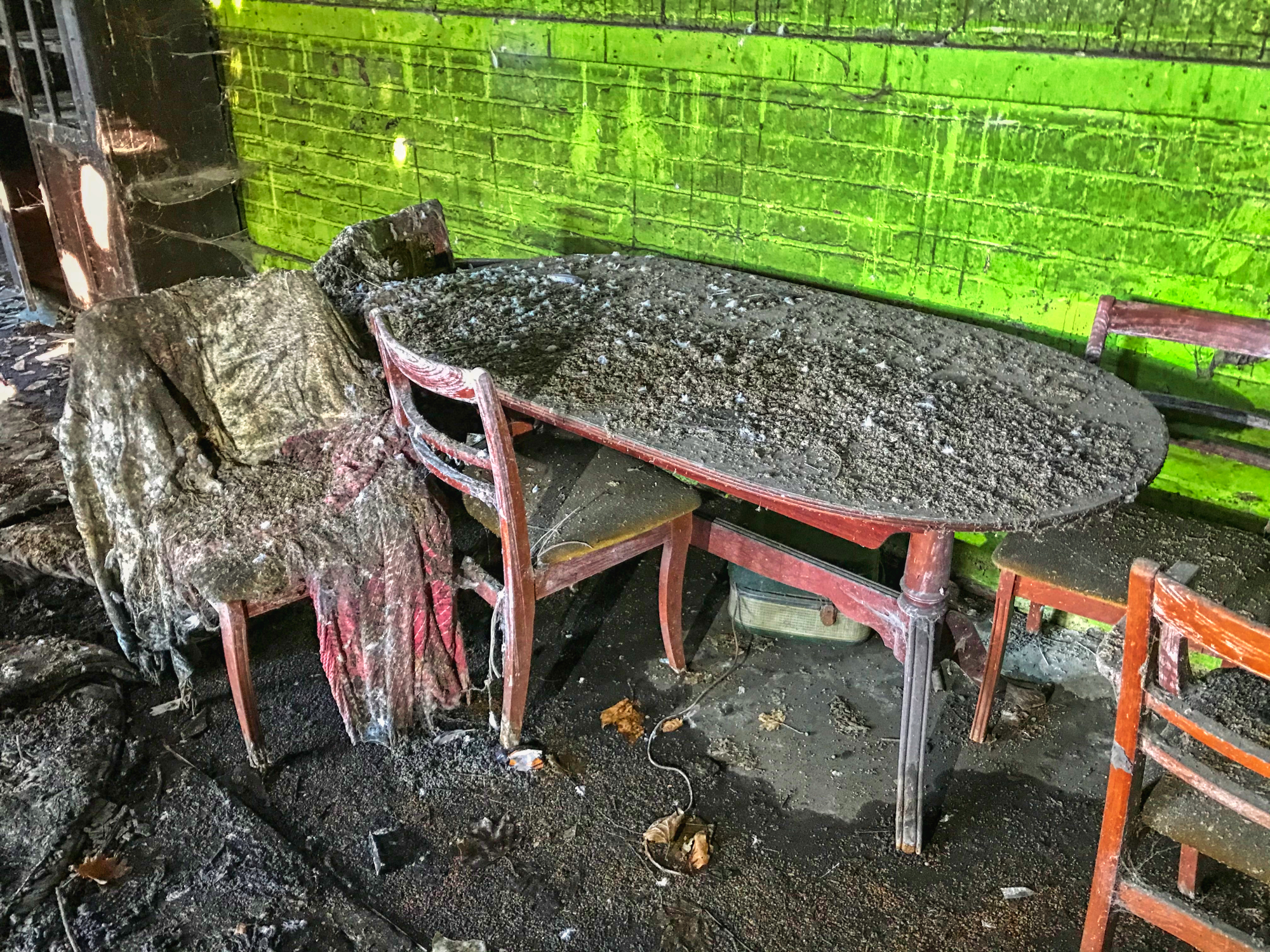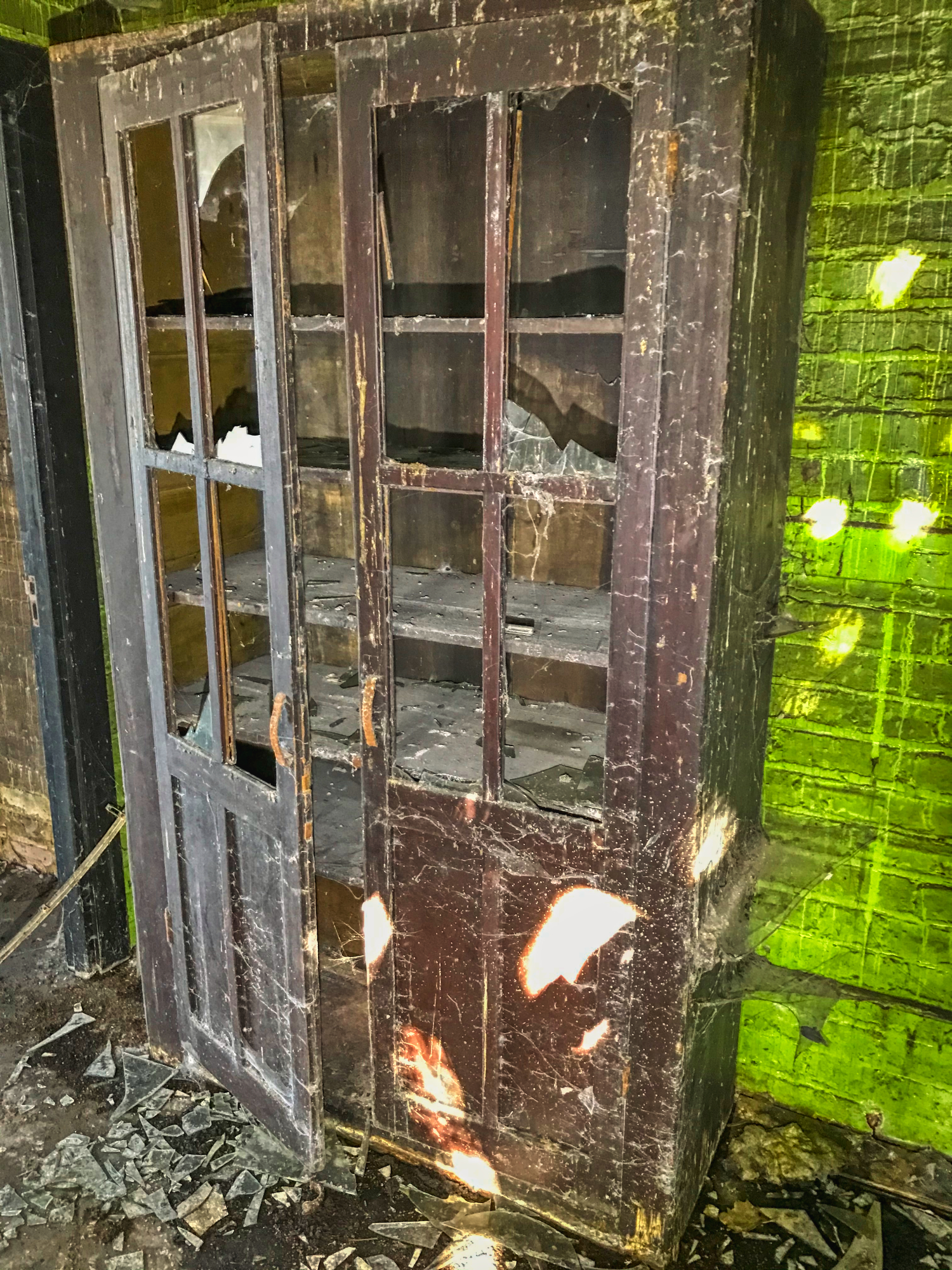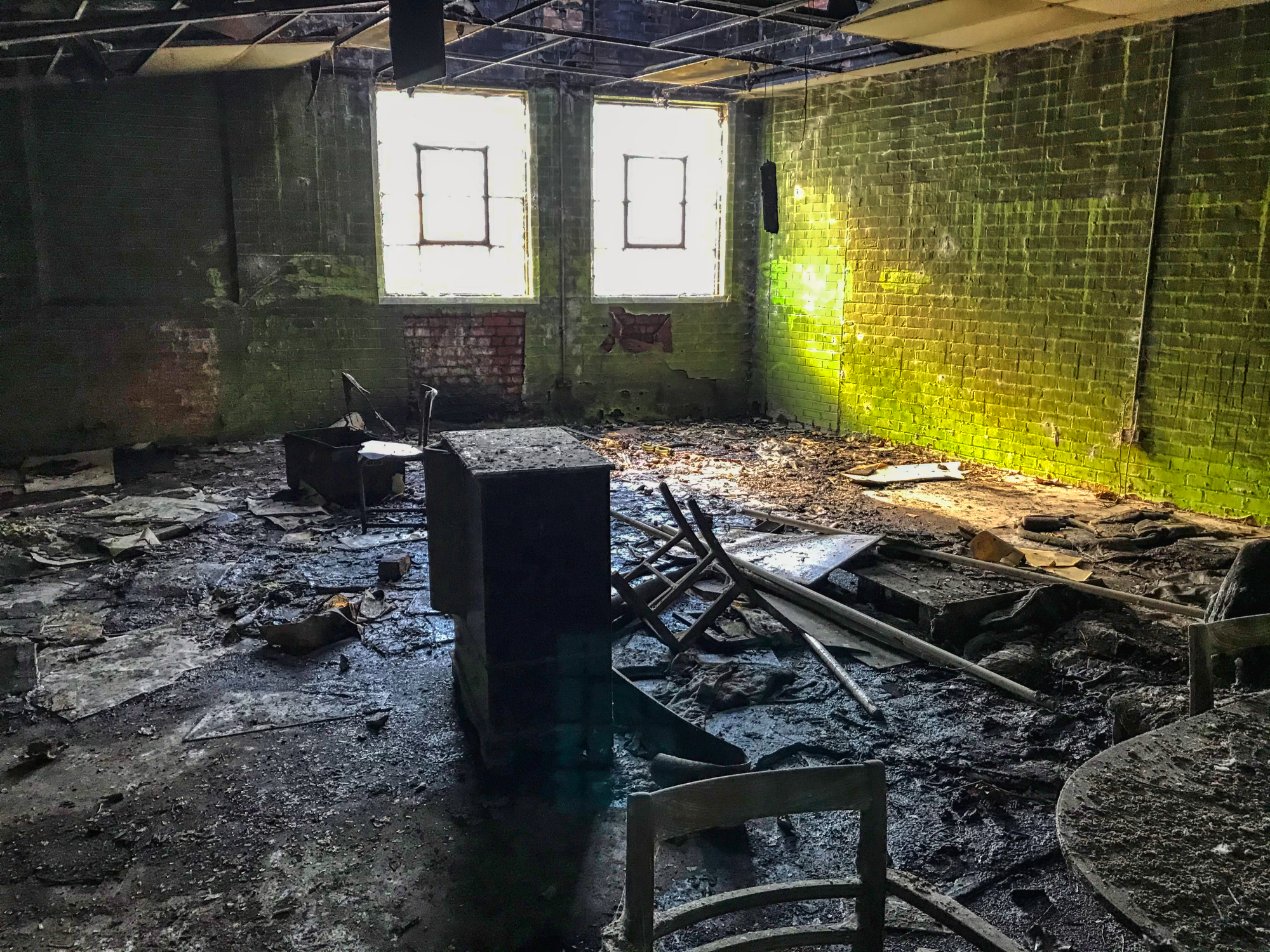 This room provided a little atmosphere. It was better being there than what I captured. The floor was filled with some horrible gooey tar product that stuck to your shoes.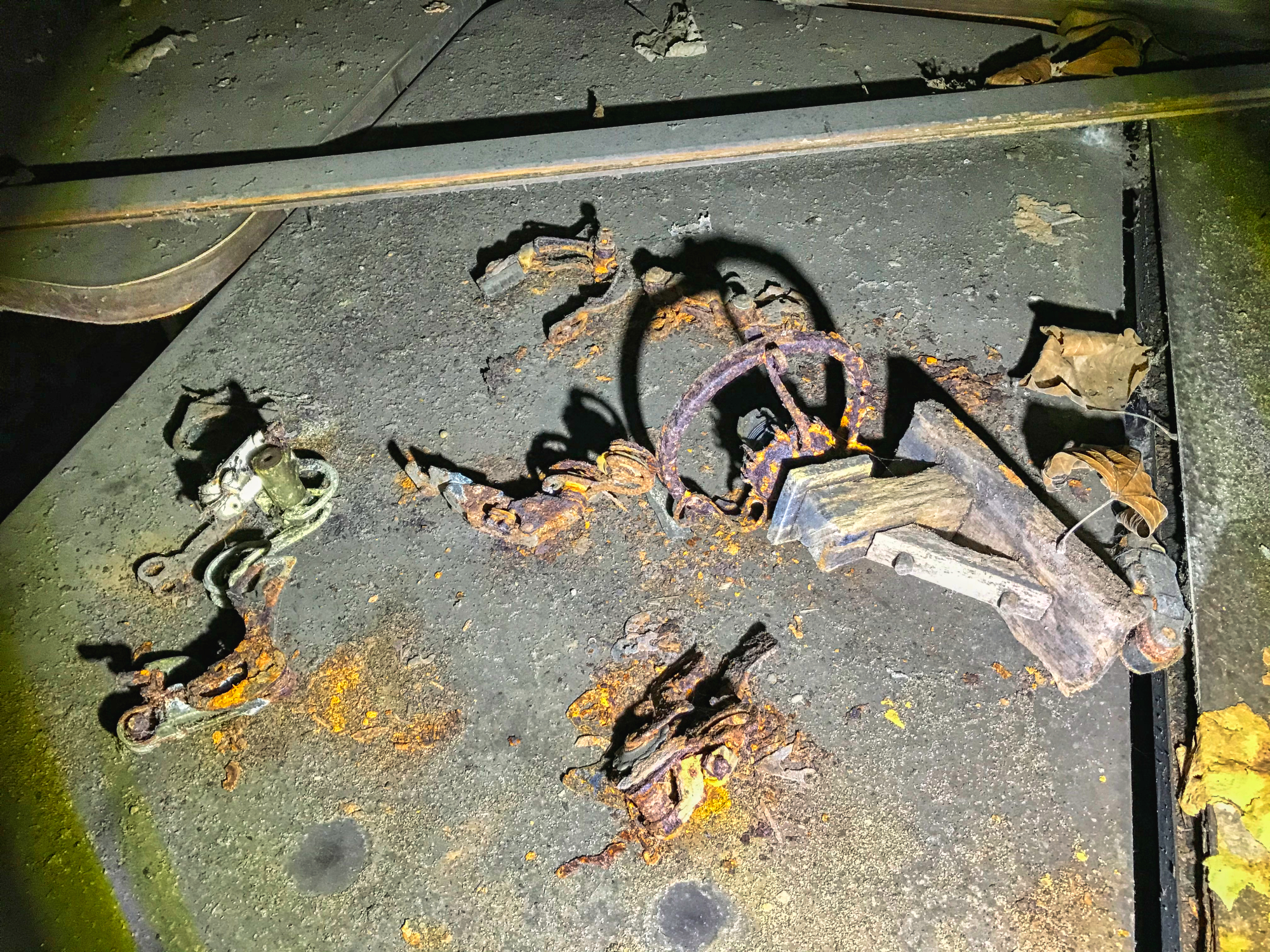 A partial roof collapse, it was not an alternative way in or out.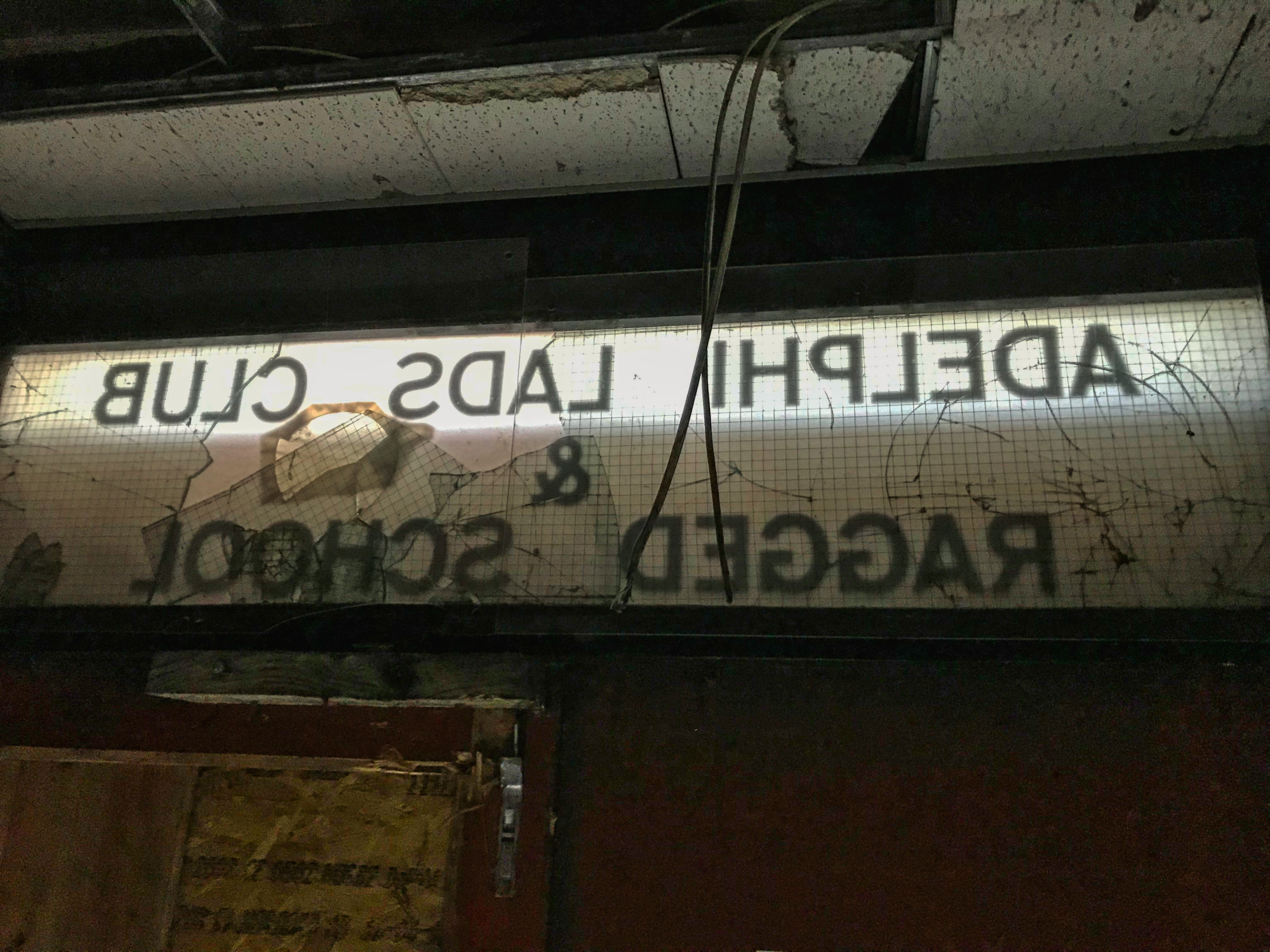 You can only see the 'Ragged School' part of the sign from the inside.
What looked quite dull from the outside was very satisfying inside. Adelphi Lads Club and Ragged School took a while to explore properly and held a few sights.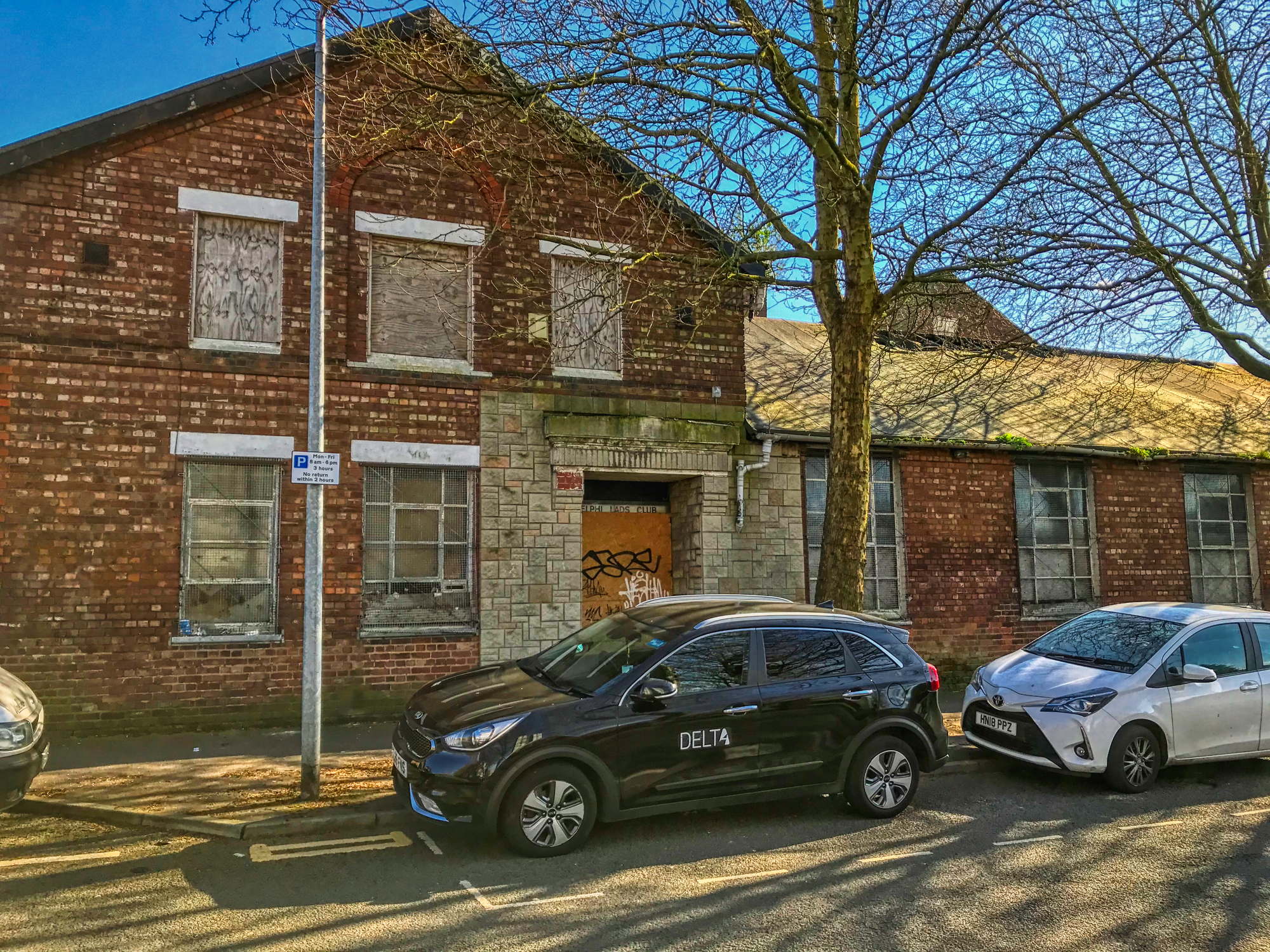 It may not be there for much longer, or the demolition work may be suspended yet again. It is well worth a visit, though you will need to be blessed with a little agility.

Do you like posting your Urbex content and photography for FREE on Facebook and YouTube? I like to get some form of reward for my work and every time I create I do just that. Take a look at The Urbex Community on HIVE.
If you want to keep creating for FREE then ignore what you are reading. If you want to be like me and gain something other than BUGGER ALL for your work then click here and learn about posting on the HIVE blockchain.

Earn currency while you play brewing virtual beer with CryptoBrewMaster
Earn currency while you play and become a global Rock Star with Rising Star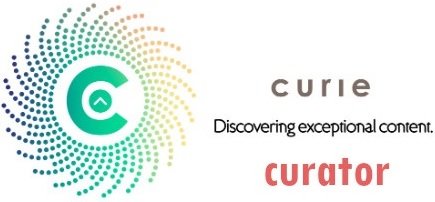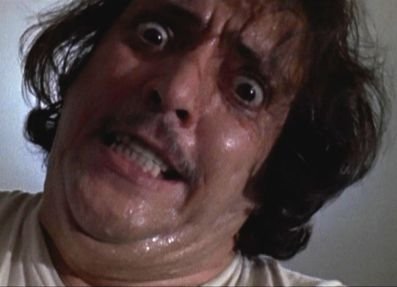 If you found this article so invigorating that you are now a positively googly-eyed, drooling lunatic with dripping saliva or even if you liked it just a bit, then please upvote, comment, rehive, engage me or all of these things.
---
---