'Kiosk Coffee Bar' - NOT a Tasteem Review
It's been over a year since I took these photographs. During February 2020 just before the national lockdown, we were in the Manchester Arndale (a large indoor shipping centre) and in need of some coffee.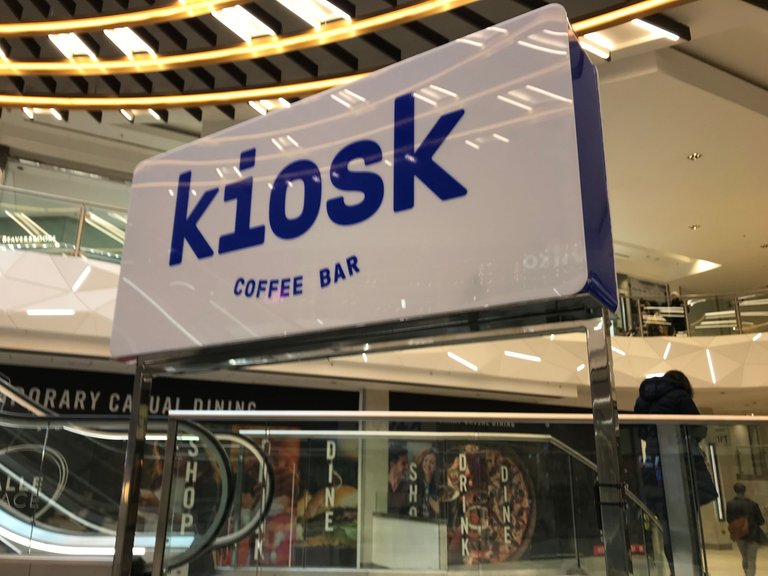 'Kiosk' is one of those temporary places they stick right in the middle of a large open space. They are kind of semi-permanent and maybe the rent is a little cheaper.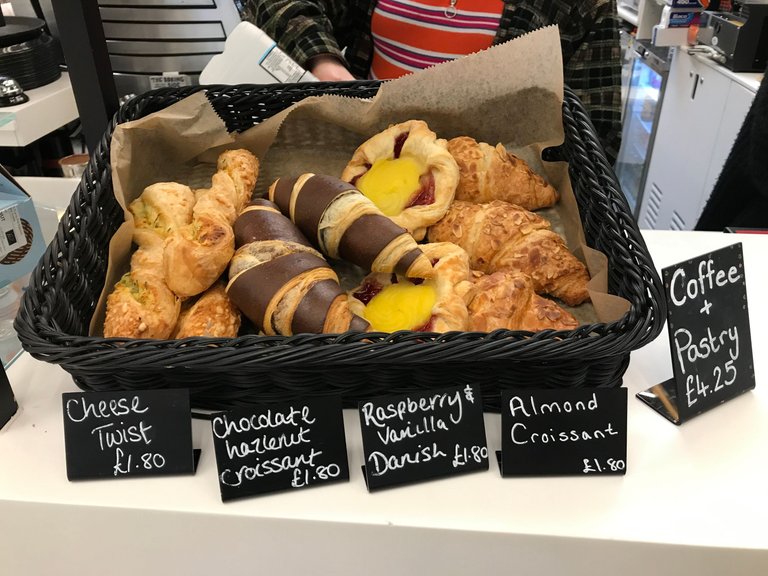 Having decided to give the Coffee and Pastry for £4.25 deal a go, we both went for the Cappuccino with a Raspberry & Vanilla Danish plus Almond Croissant for the pasties.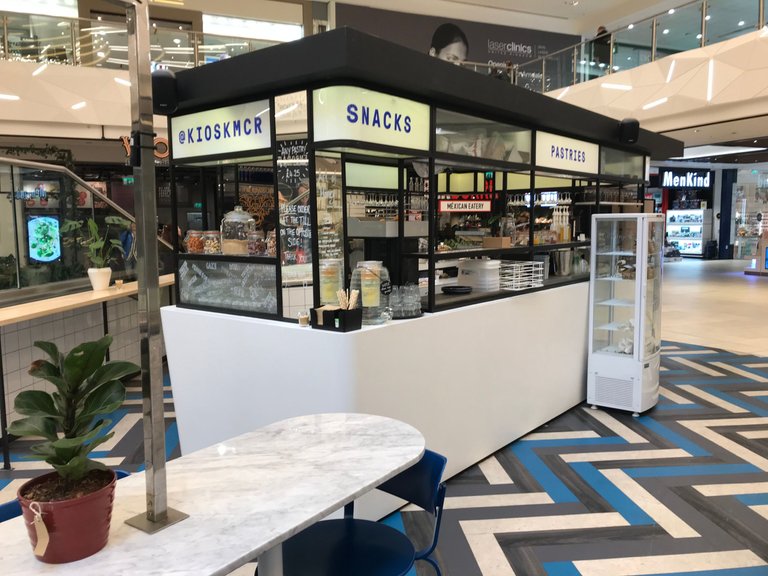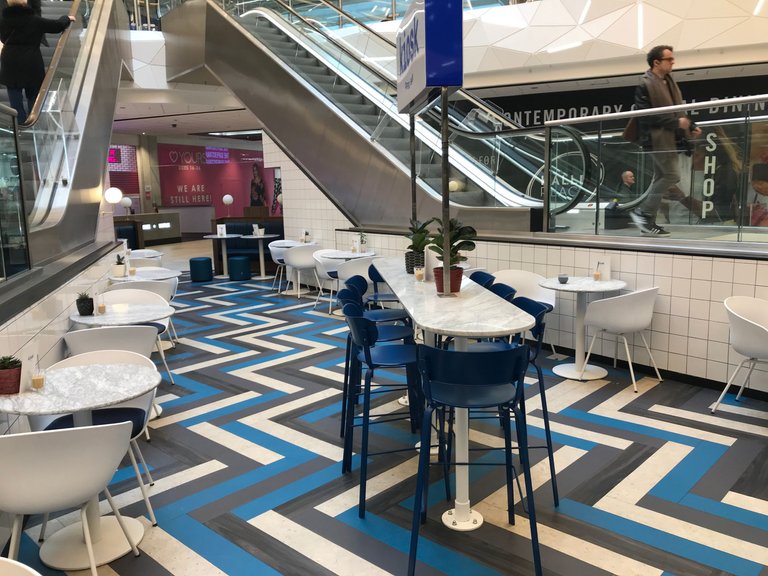 Service was a little slow and despite the Manchester Arndale centre being busy, we noticed the lack of patrons around us.
…'maybe this was a bad move, and we should have stuck to the boring but predictable Costa?'…
Two girls in their early twenties were running Kiosk. They looked like ex-university graduates, well-educated but I guessed had little idea of the big wide world.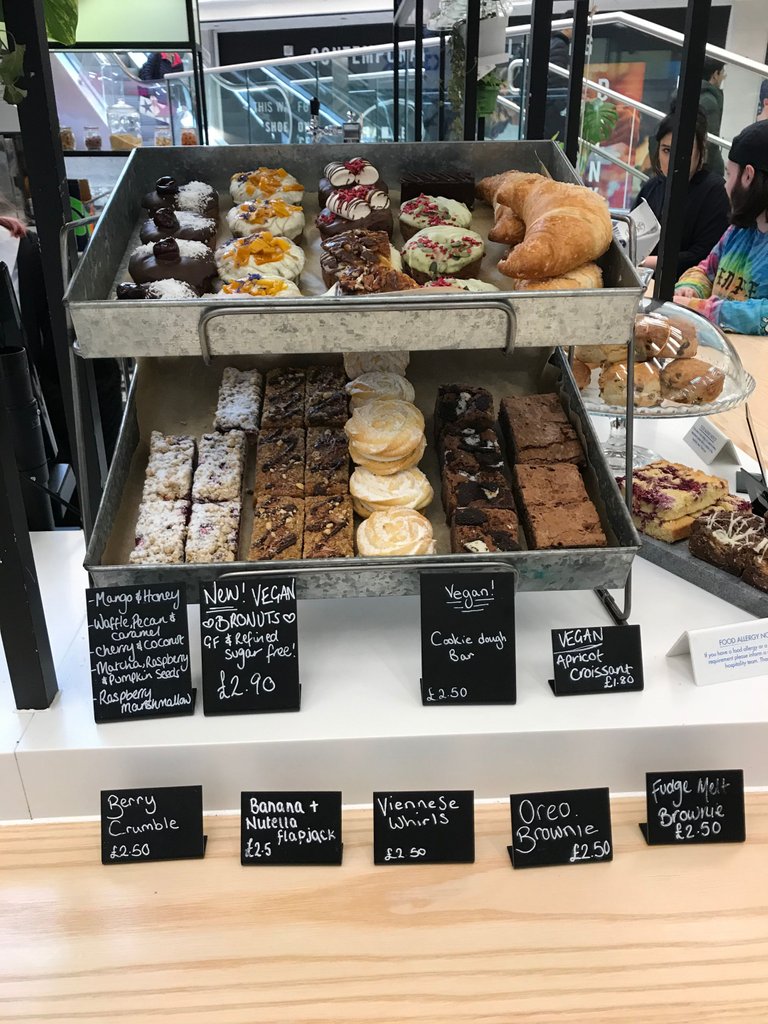 I could not fault them for their décor, though the focus on 'Vegan' this and 'Vegan' that, was a little over-pronounced.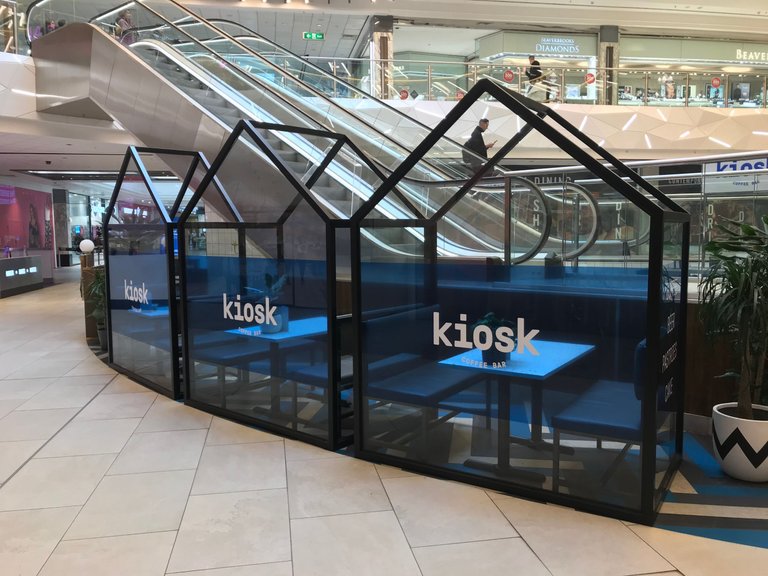 I don't expect pork buns or even slices of fresh cow on my pastry and could see the 'arty style' they were trying to impose.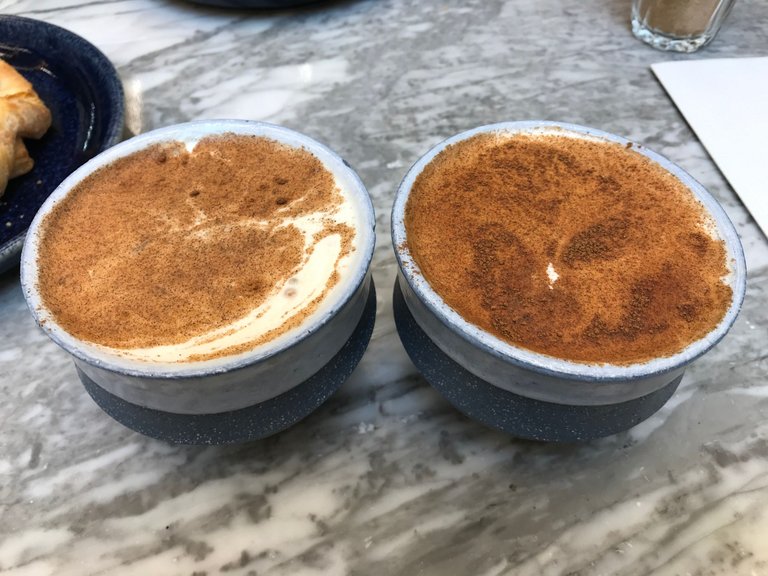 We waited a little longer than expected and were finally presented with these. A little on the dusty side I thought?
My first swig of this supposed coffee, hiding somewhere under a deep film of chocolate (or whatever it was) didn't resonate well.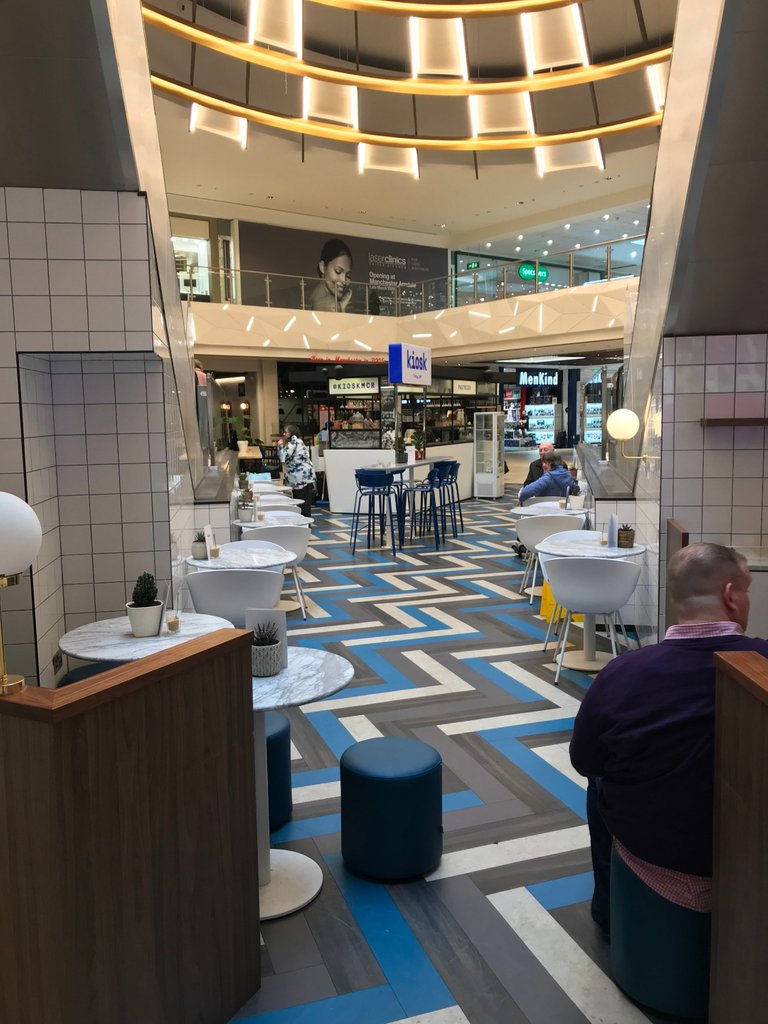 "This is not hot enough', I spluttered to @bingbabe almost choking on the thick dust.
Picking up my cup I approached one of the ex-graduates and requested her to make my coffee 'extra hot'.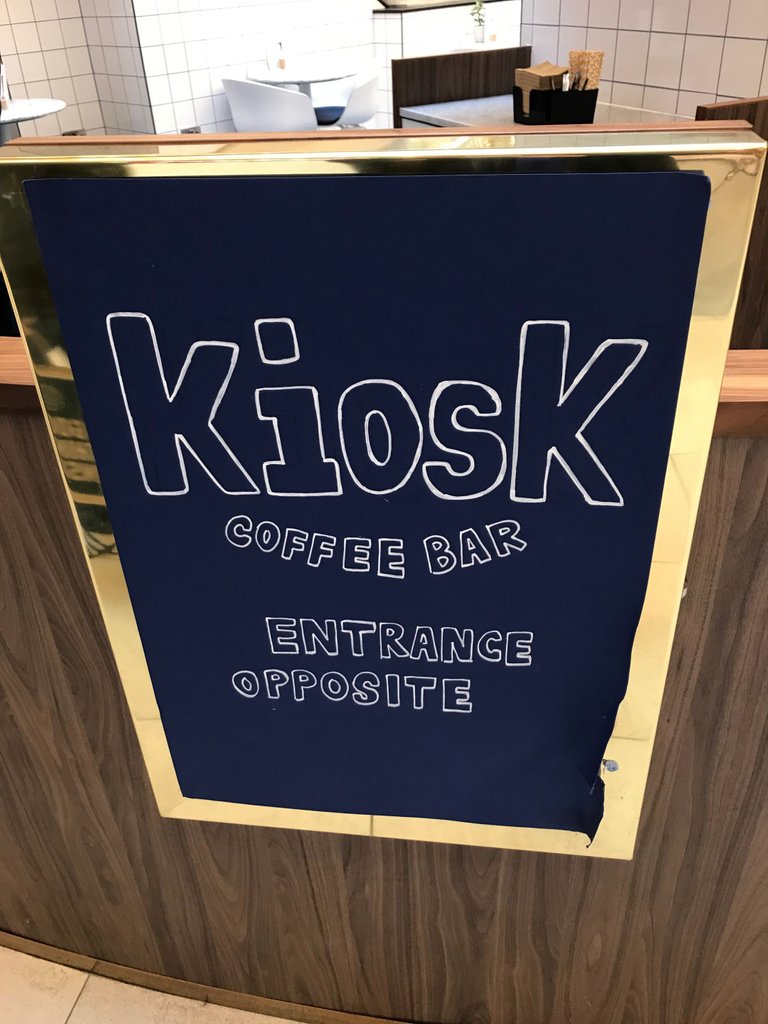 "Oh we can't do that, it will destroy the delicate ingredients in there", she said while manicuring her nails with some pointy instrument.
"Just heat it up, I DON'T CARE", I said getting increasingly agitated.
"Well… we can make it a little hotter", said ex-grad reluctantly seemingly oblivious to my growing frustration.
This was not getting any easier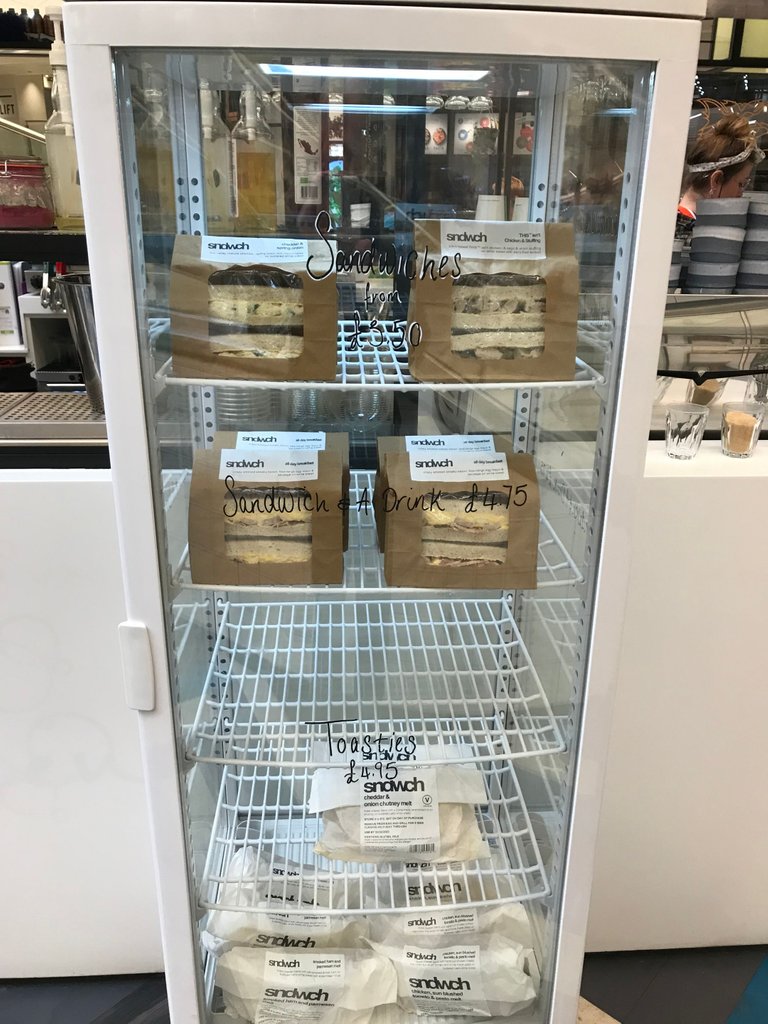 I nodded and was presented a few minutes later with the same cup of coffee around one degree warmer.
"Oh for fuck sake, let's drink these dumb designer coffees and get out of here", I said to @bingbabe a little too loudly.
Both ex-grads looked over at us in disapproval; I tried hard but failed to supress a sneaky smirk.
One large slurp and it was gone. The Danish pasty was as good as it looked and I received no notable feedback about the Almond Croissant.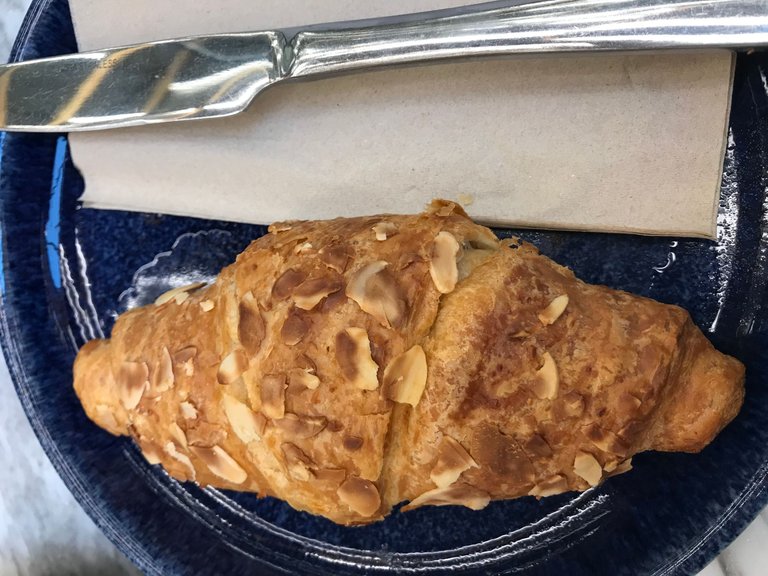 We won't be going back, but I doubt 'Kiosk' will be there once the stores open again in April.

Earn FREE EOS from Coinbase by taking partaking in a simple quiz here
Earn currency while you play brewing virtual beer with CryptoBrewMaster
Earn currency while you play and become a global Rock Star with Rising Star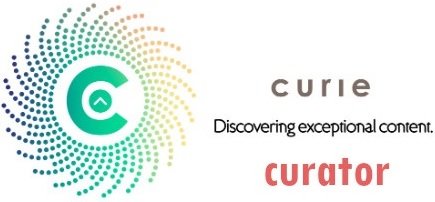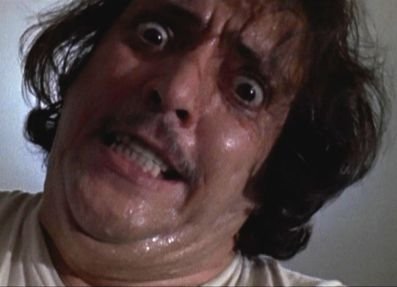 If you found this article so invigorating that you are now a positively googly-eyed, drooling lunatic with dripping saliva or even if you liked it just a bit, then please upvote, comment, rehive, engage me or all of these things.
---
---