Fails of the Urban Explorer: A Quartet of Failures XIII
The fails have been piling up again especially in the Manchester area. After discussing with @anidiotexplores about vetoing the city, we ended up there yet again last week.
Whether it's the convenience of explores on our doorstep, the sheer number of decaying relics in the nearby city or downright apathy I can't explain.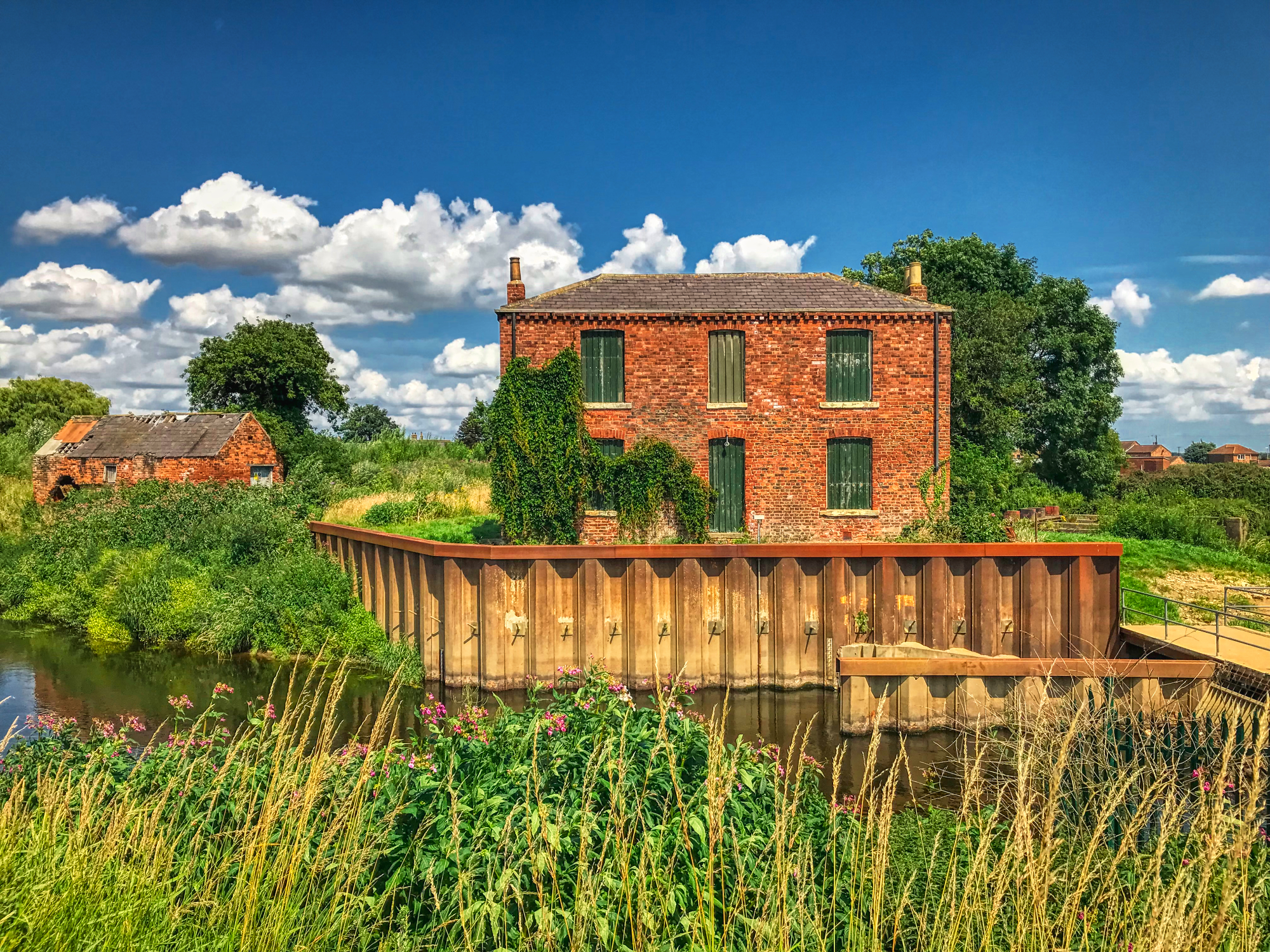 In the next few weeks we will be going to more remote locations again and screw Manchester at least for a while. Ironically, none of the below are from Manchester; those will be for another day.

The Old Lock House
So close and yet so far away. The Old Lock house stood on some kind of artificial island surrounded by fast-flowing water.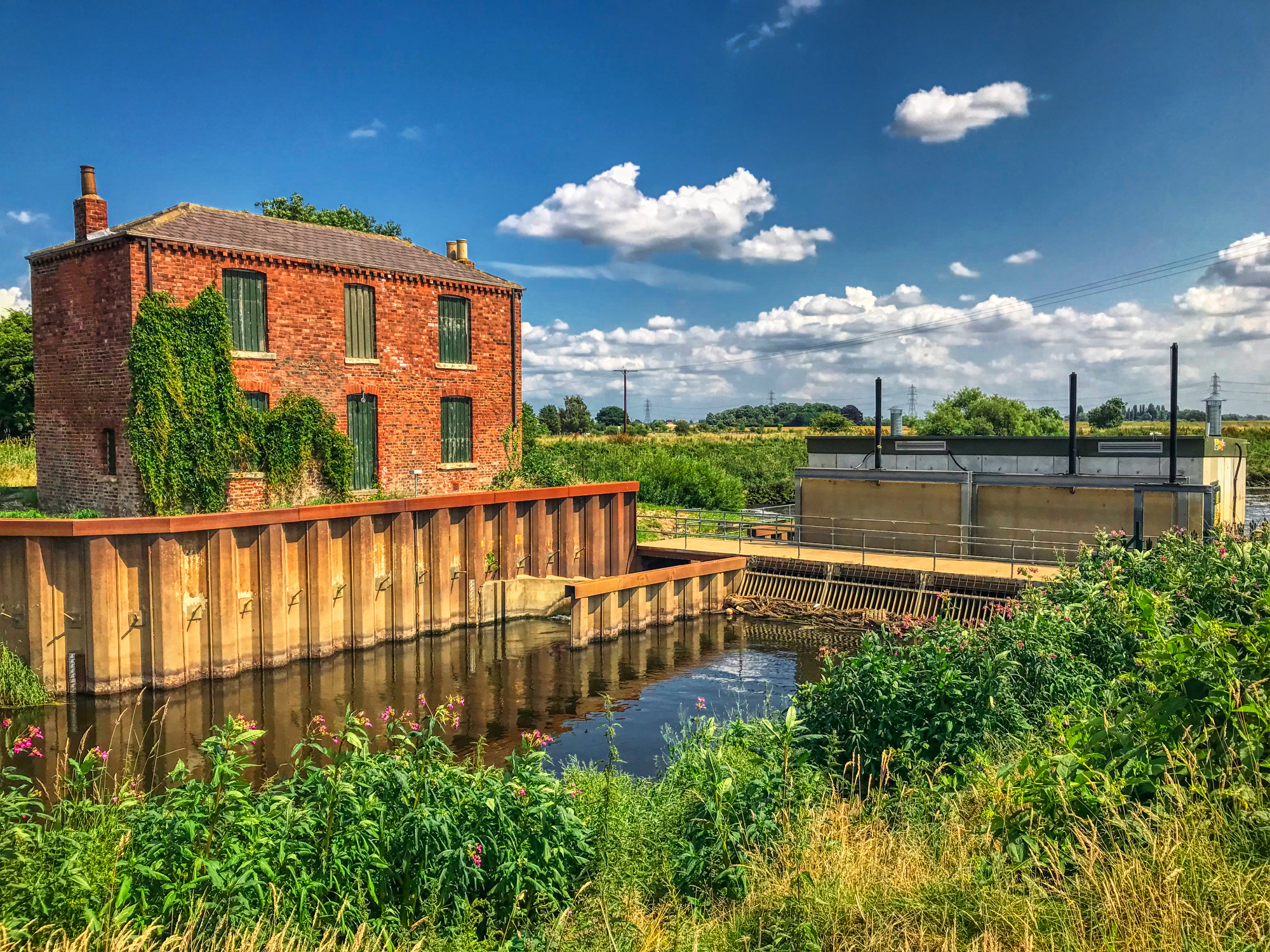 It was a hot day, tropical in fact and both myself and @goblinknackers were questioning whether we should be exploring in this 30C heat.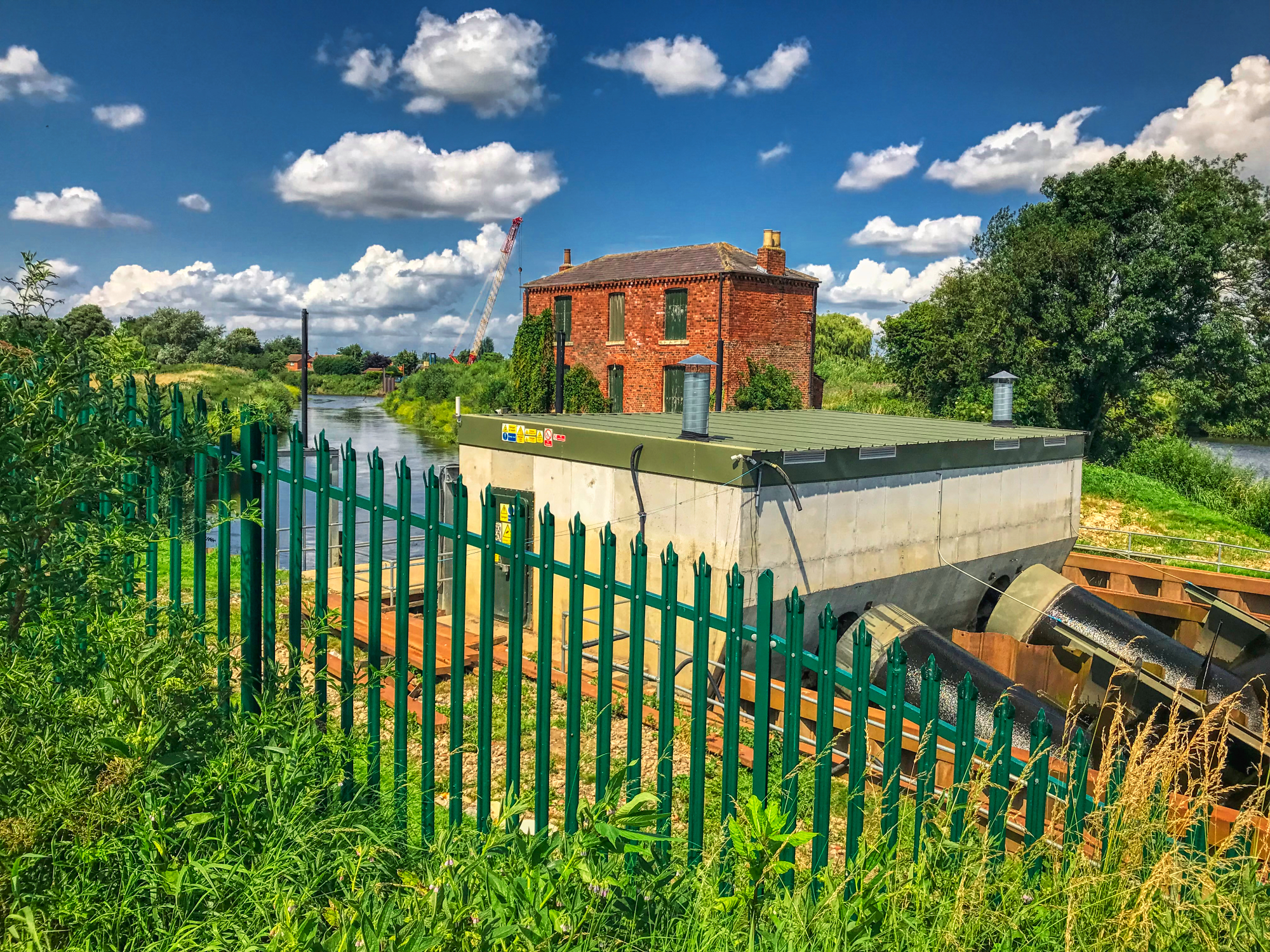 After a walk of 500 yards or so, we saw the target behind freshly grown Pallaside fencing designed to terminate your option to have children if crossed.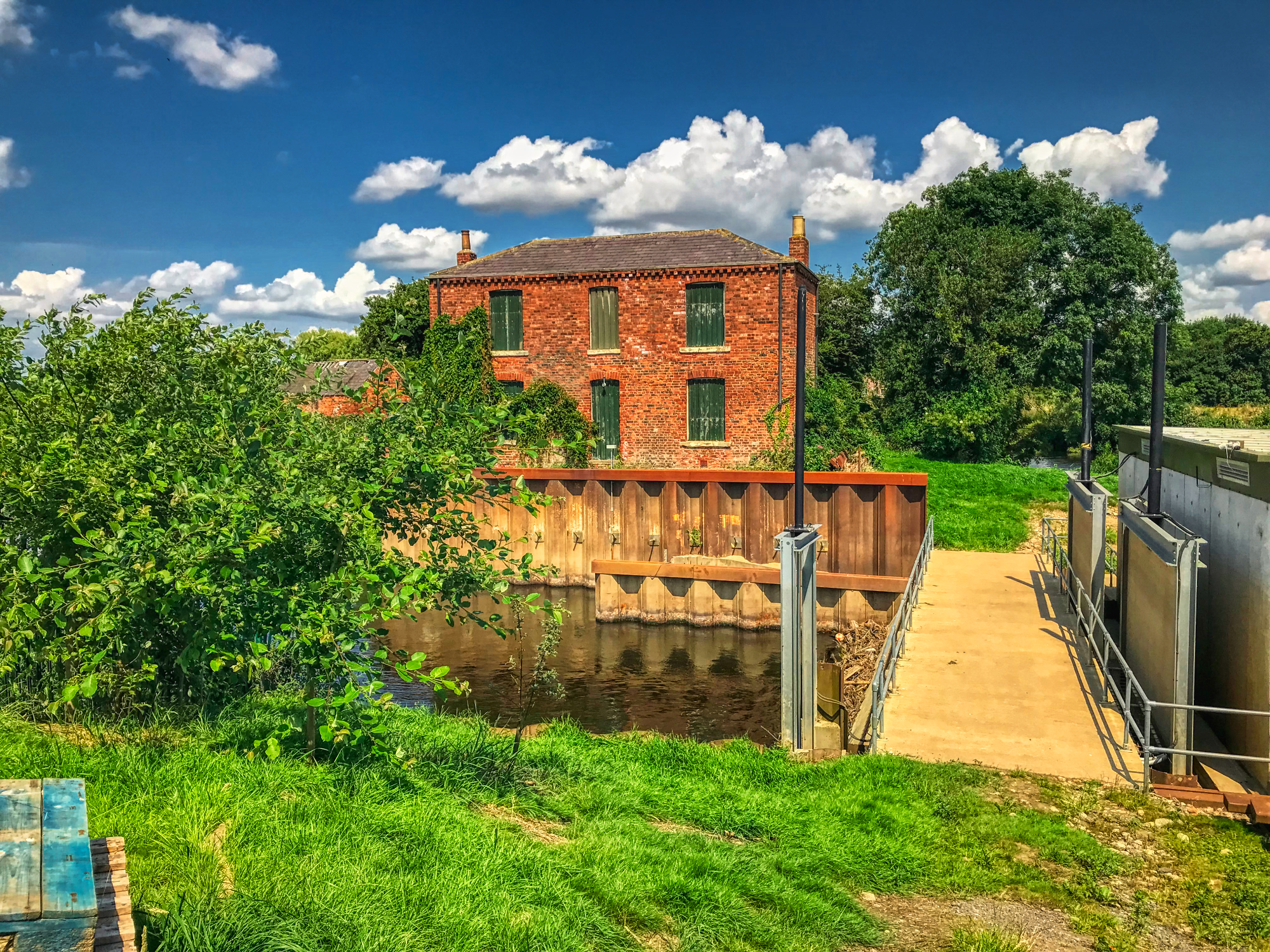 I felt my balls and though I don't want any more kids felt a little protective of them. No sharp edges today thanks and it looks like there may be CCTV in there.
This is the way for the more adventurous types and @goblinknackers surprisingly was up for it. Staddle around the edge of those sharp green spiky things and hope the fencing does not give way.
Maybe he's a good swimmer. It was too dodgy for me and so we made the democratic decision to move on.

Plas Teg
I should have asked @grindle about this one to save the embarrassment. Plas Teg is a very impressive manor house in Wales and I didn't even get a full shot of it.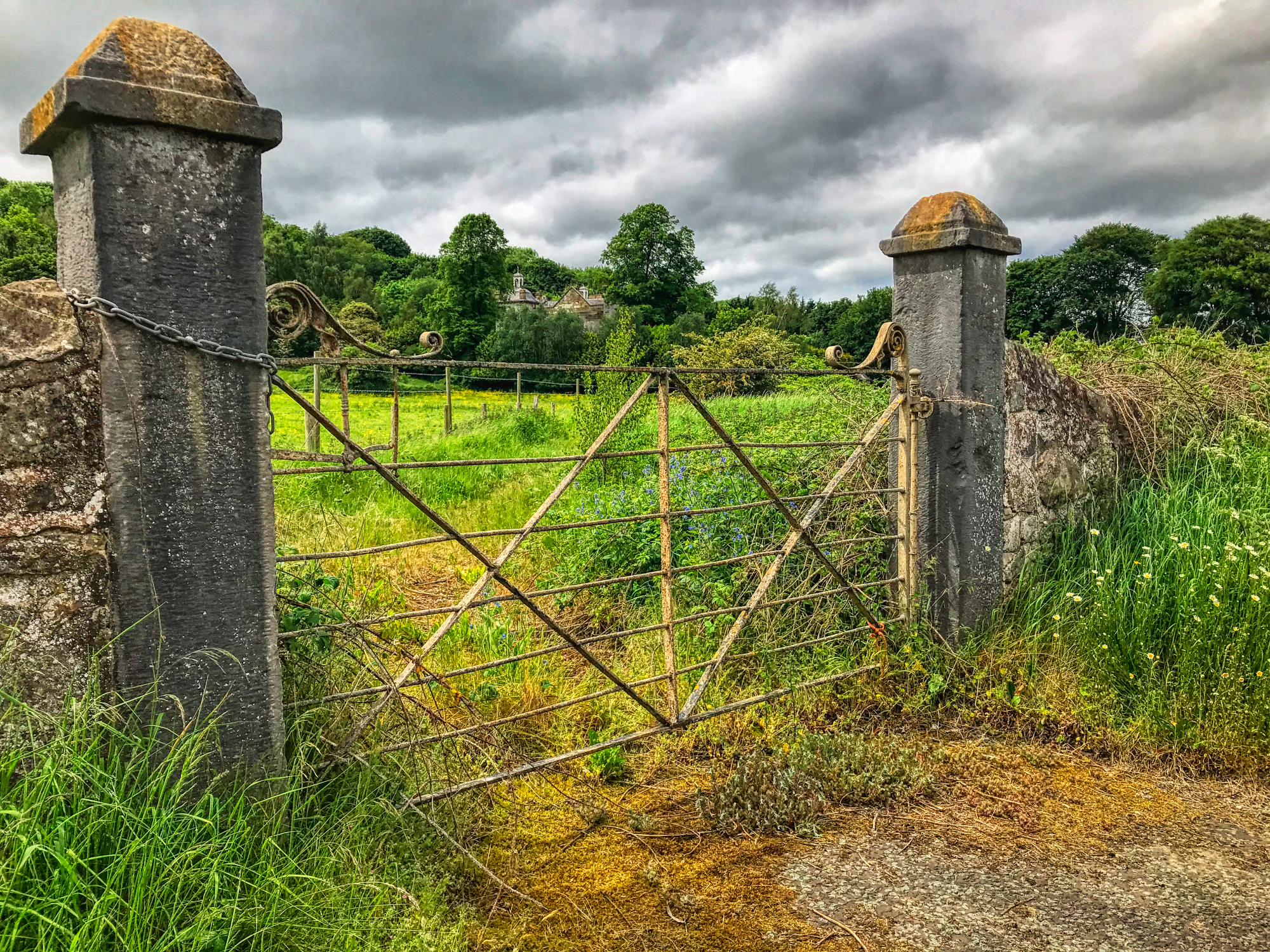 It is also inhabited though we didn't know at the time. A trudge across a large field full of stinging nettles brought us to the edge of the grounds.
Broken glass says to me we could be in business.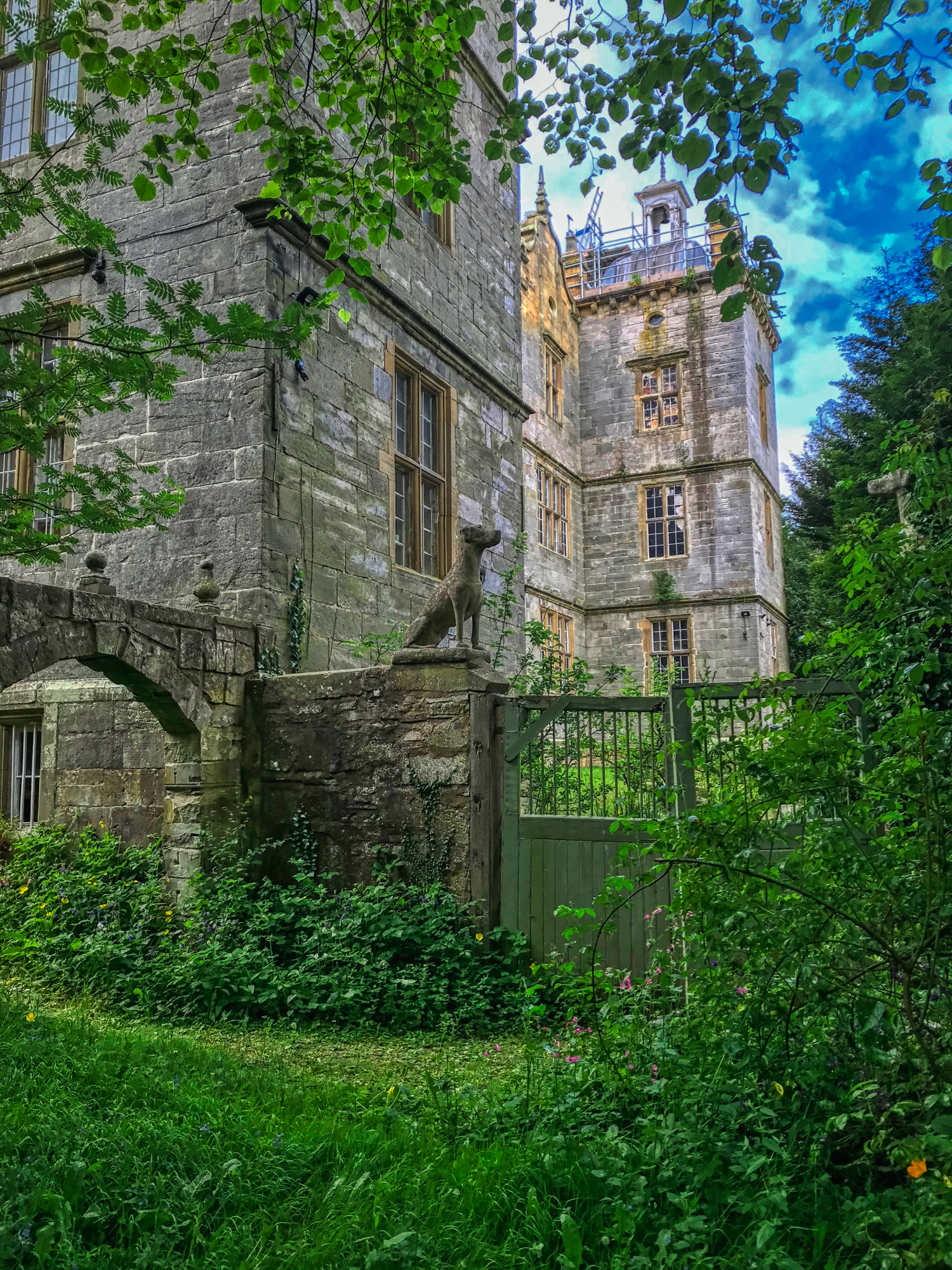 Looking a little further through these royal-looking gates revealed an open door but I was getting a bad feeling by this time.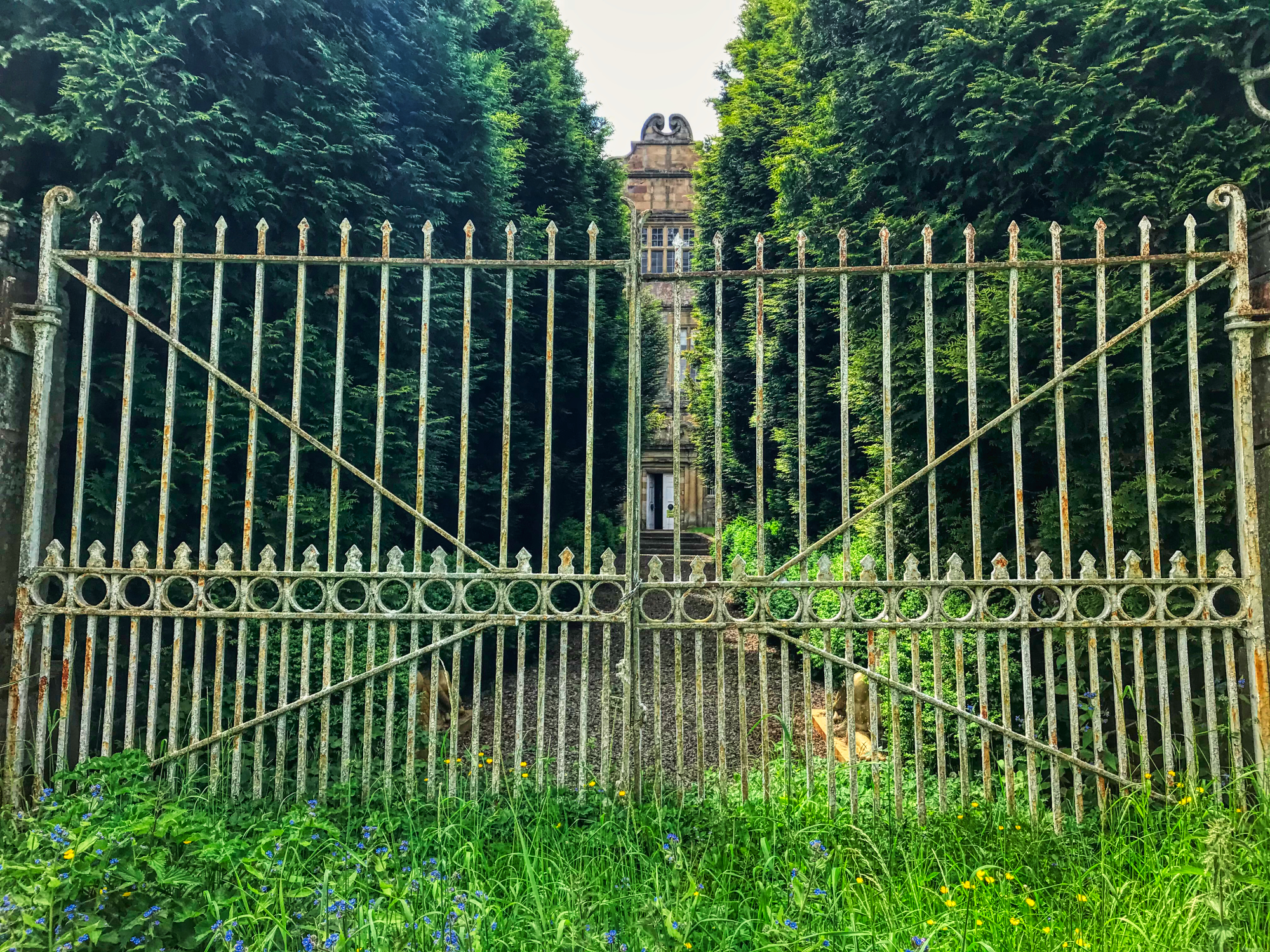 A little old lady stepped out and waved from afar. What was going on? Was it my sculpted honed urbex body she was slavering over or it could have been a ruse to get us inside the gates before unleashing a horde of rottweilers on us.
It was all too surreal for me and we both picked up our tails and scarpered quickly.

The Elms
After witnessing @anidiotexplores badly scrape his leg on some barbed wire getting into the grounds of The Elms, the least it could have done was let us in as a form of compensation.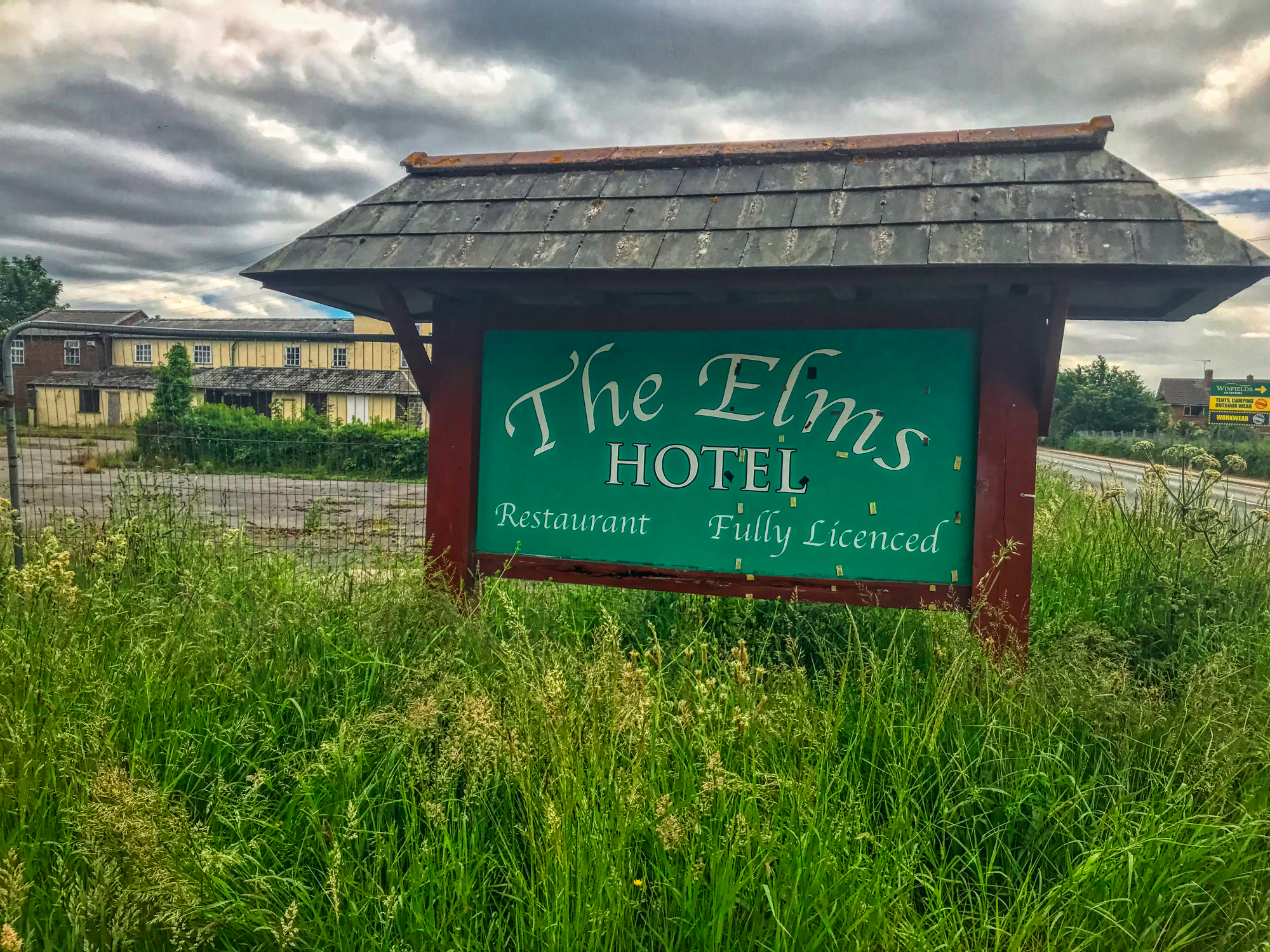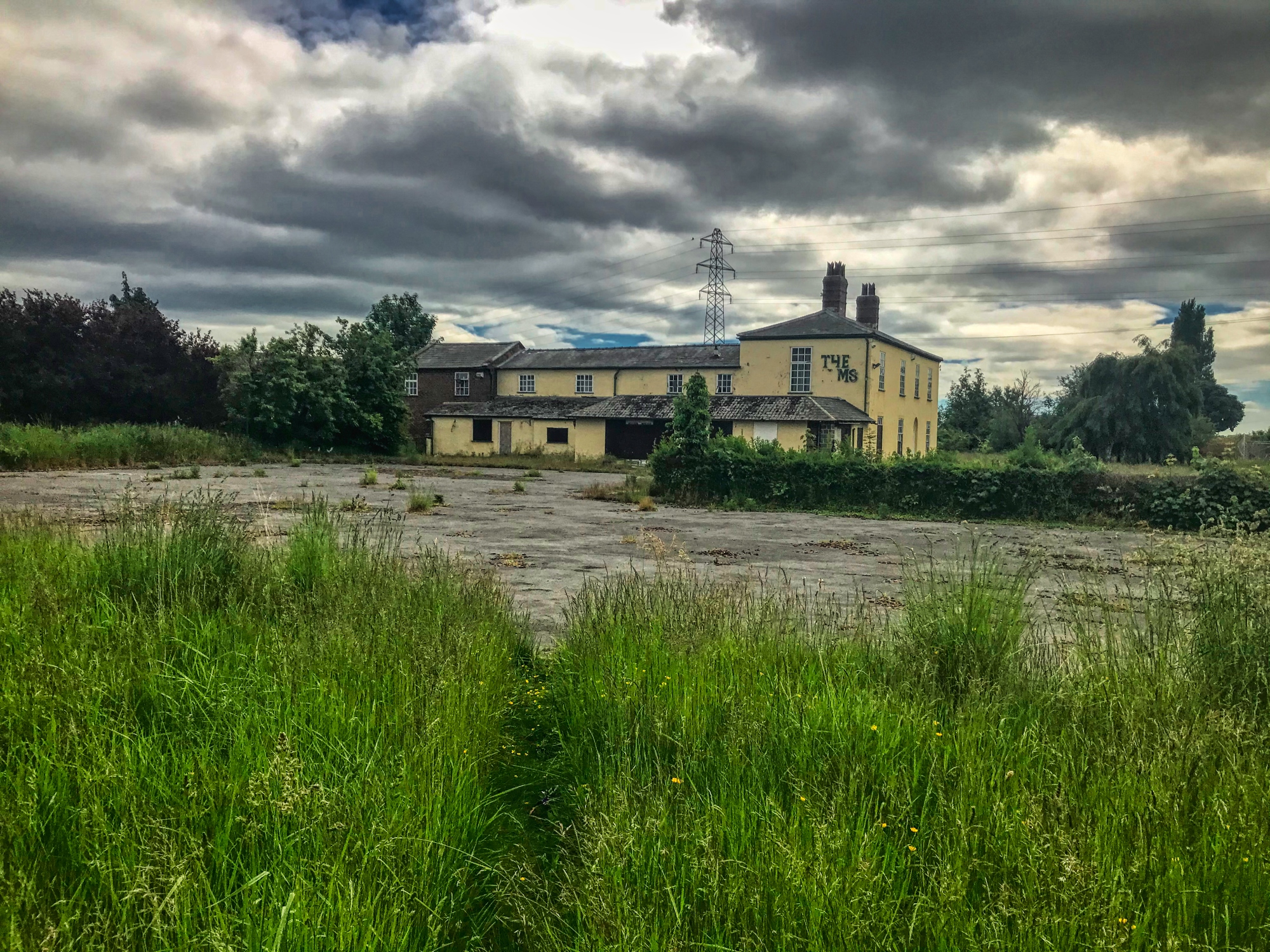 It was not to be, the sealers had recently visited and done stellar work. Unless you want to climb up on the roof it was off the agenda.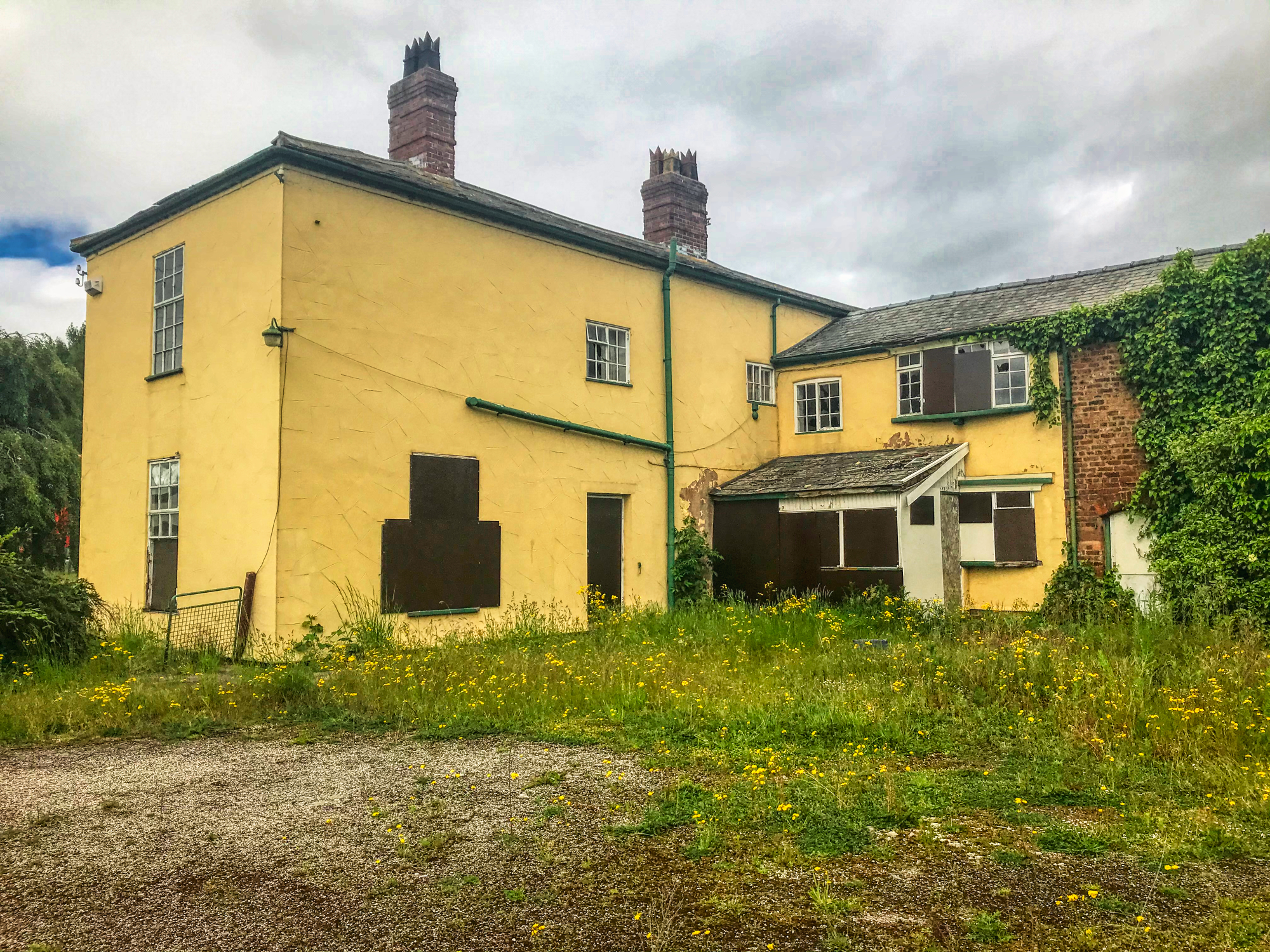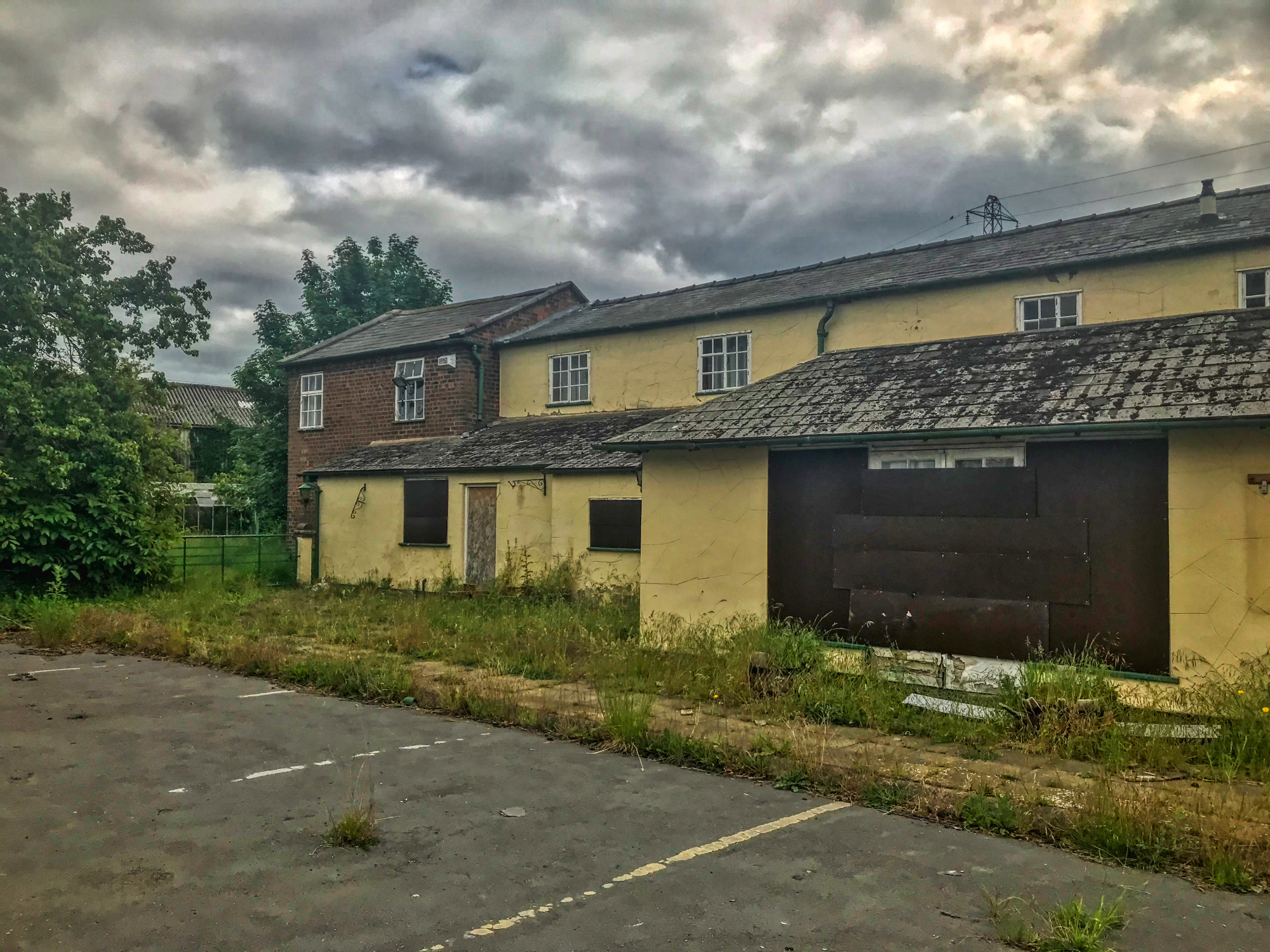 We may give this one another try in the future as I know the inside is better than the usual shitholes I frequent.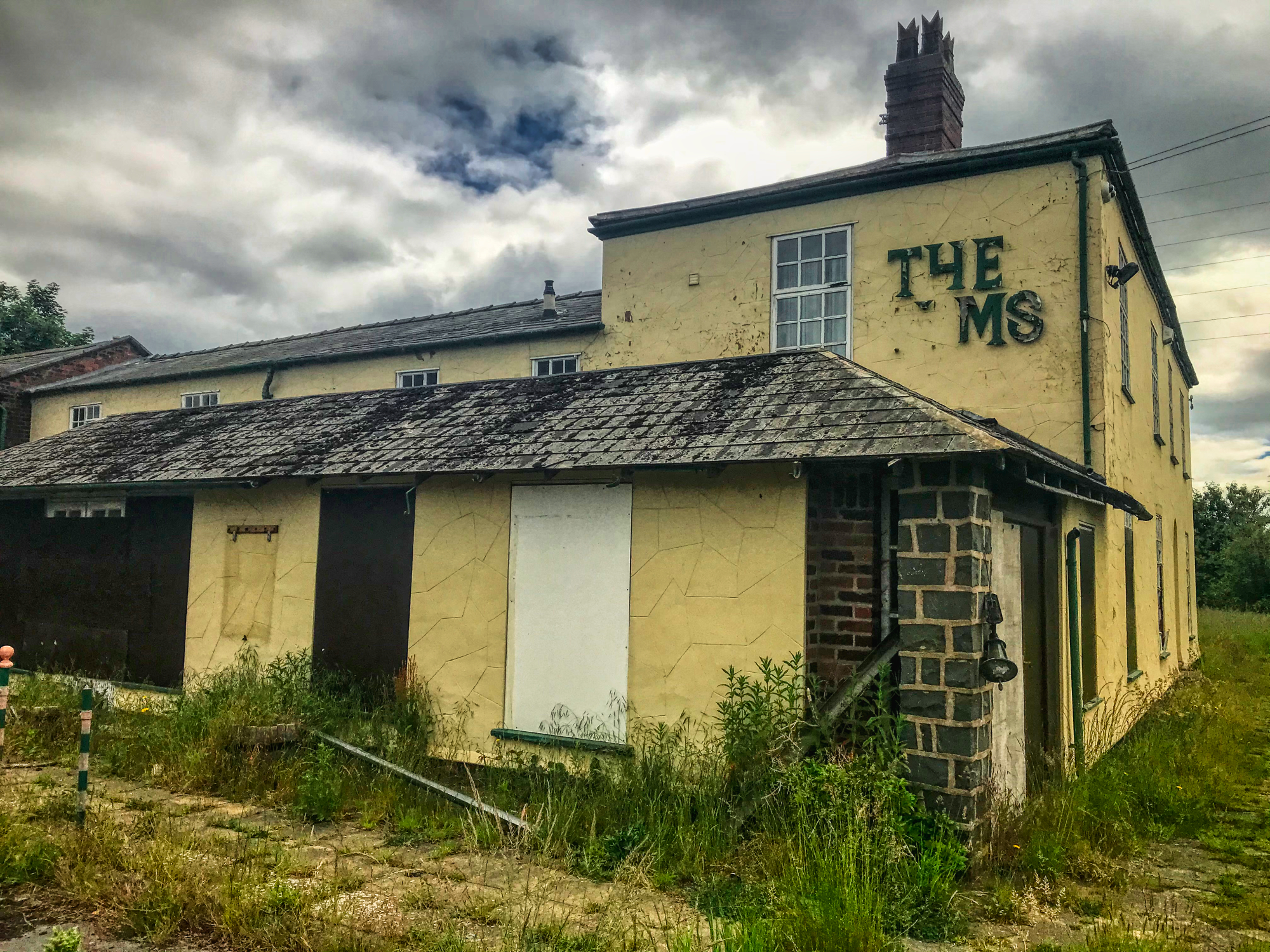 With blood dripping from my comrade's leg, we beat a reluctant retreat. This was the first of many that day and starting with a fail always sucks.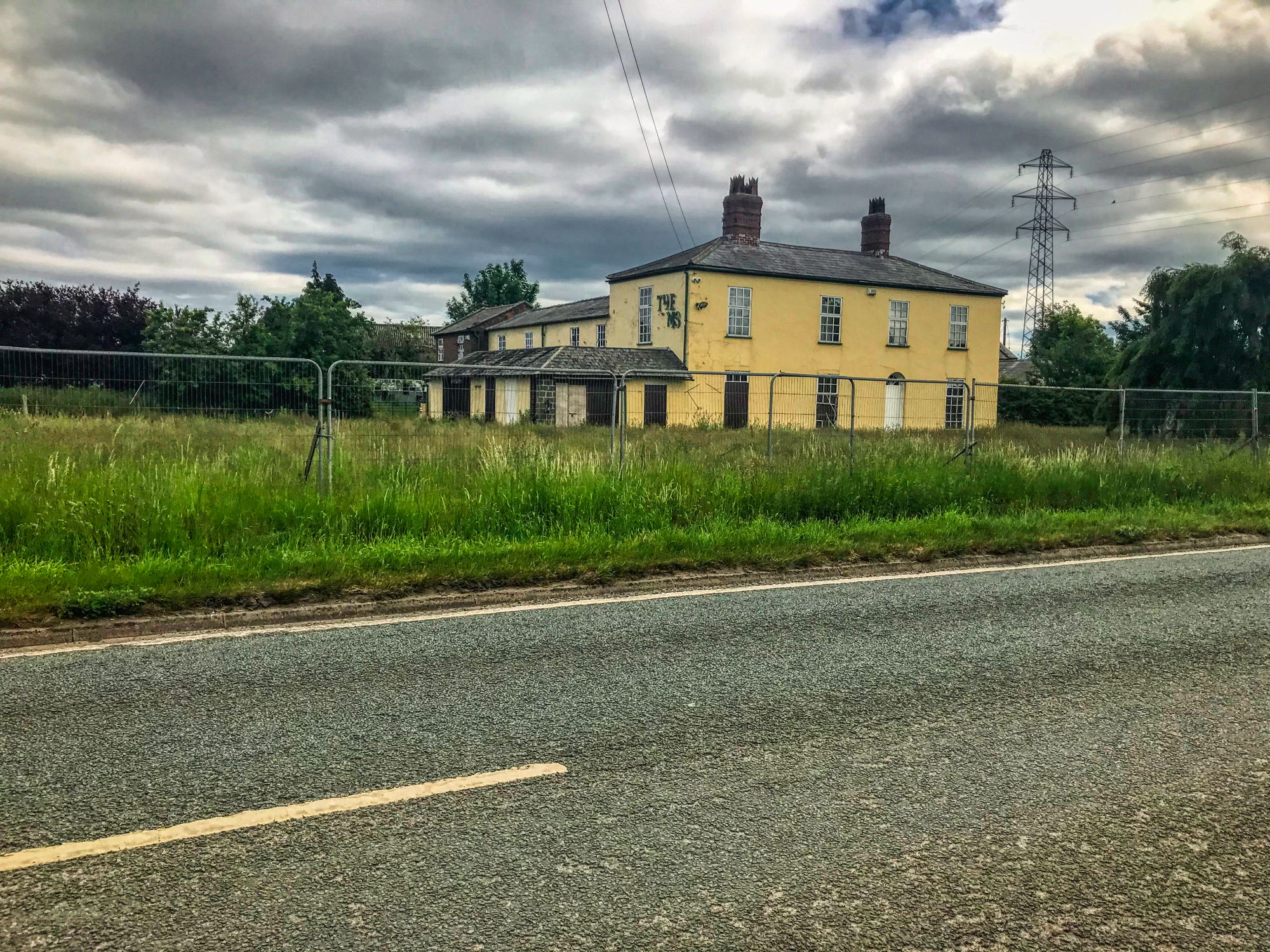 The lesson learned here is NEVER to explore in shorts, no matter how hot it is.

The Station Masters House
You guessed it.., this one is next to a railway line and has been empty for some years.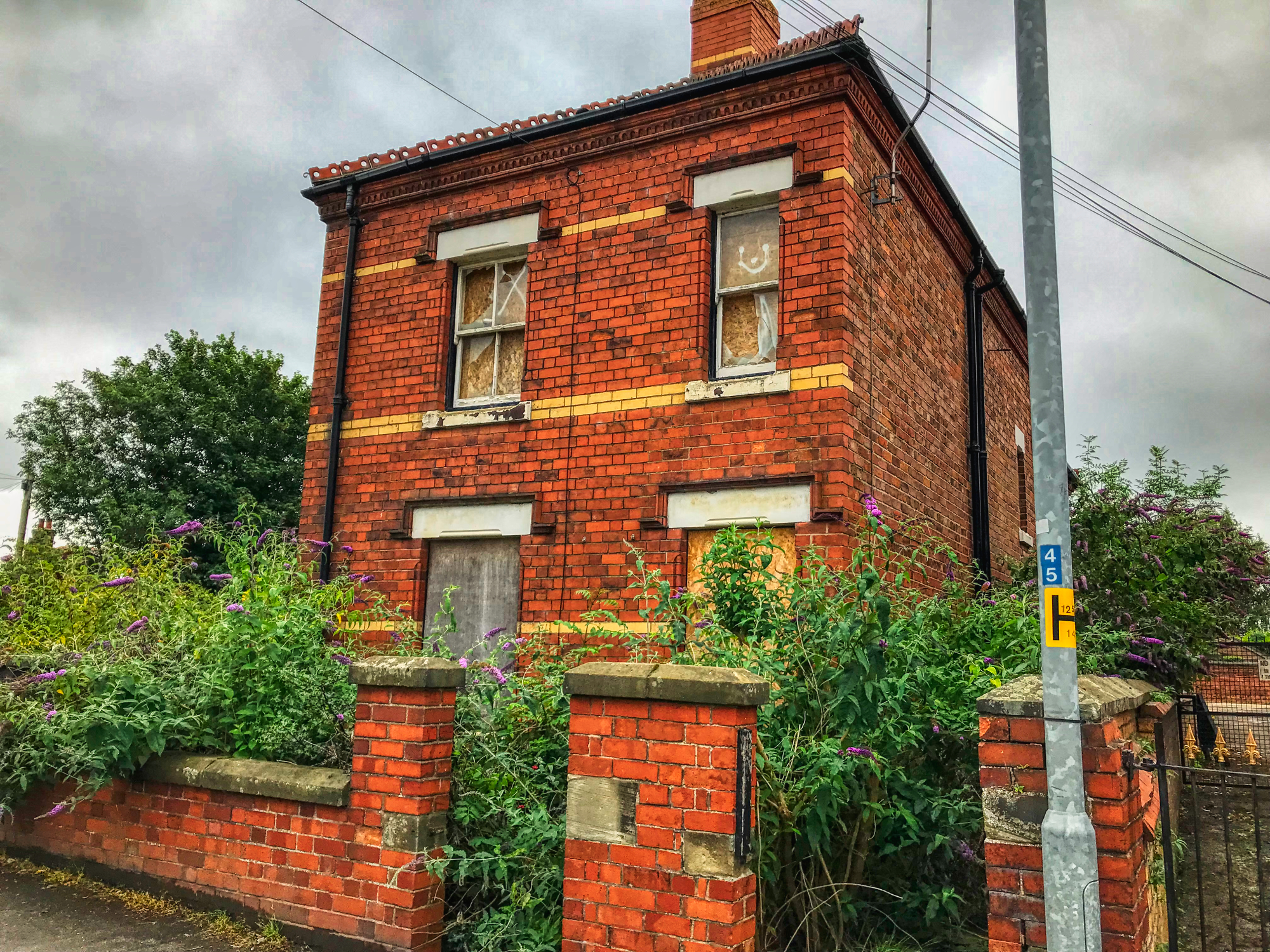 It was a strange-looking building that looked to have been chopped off and made smaller than initially intended.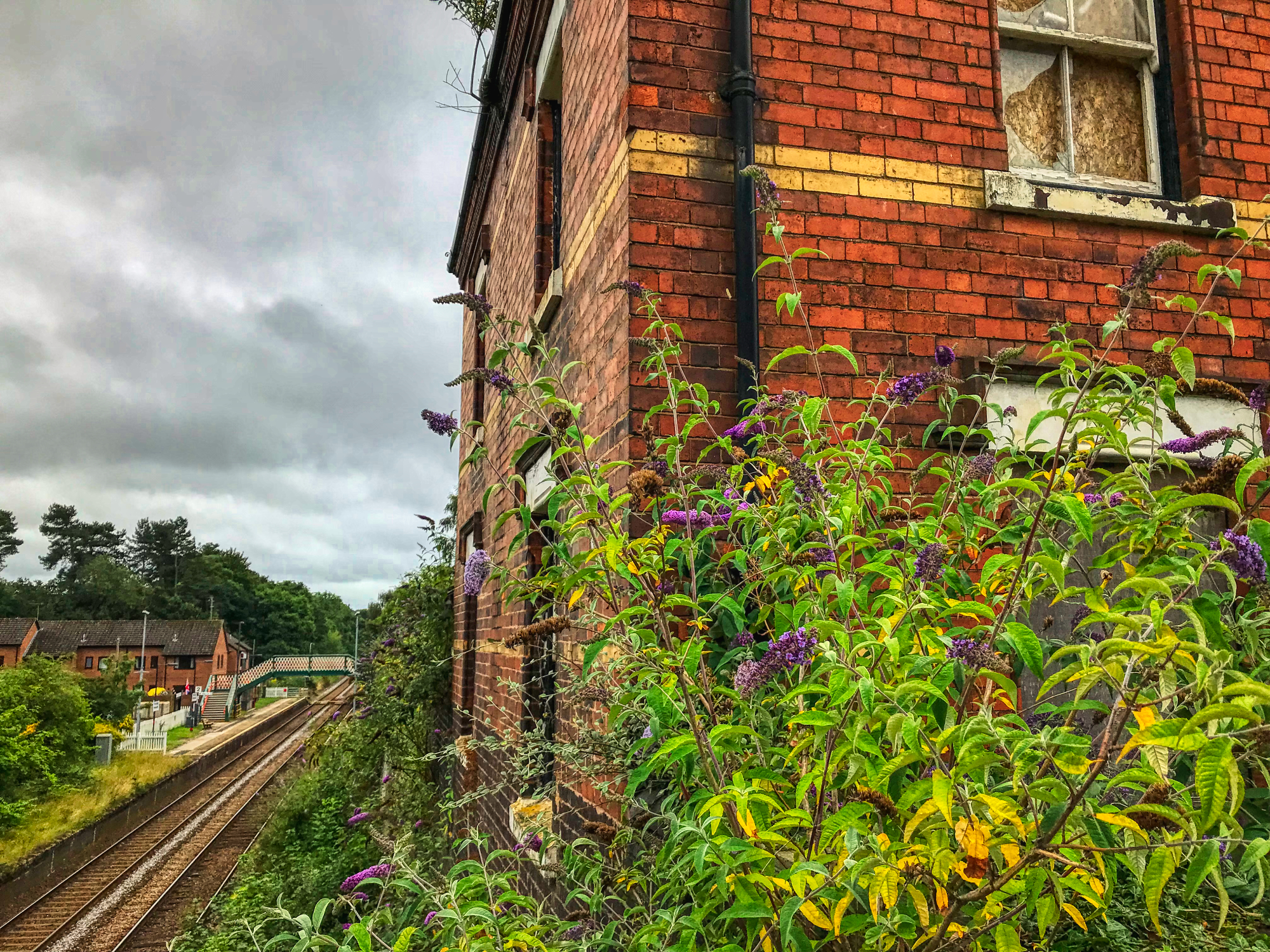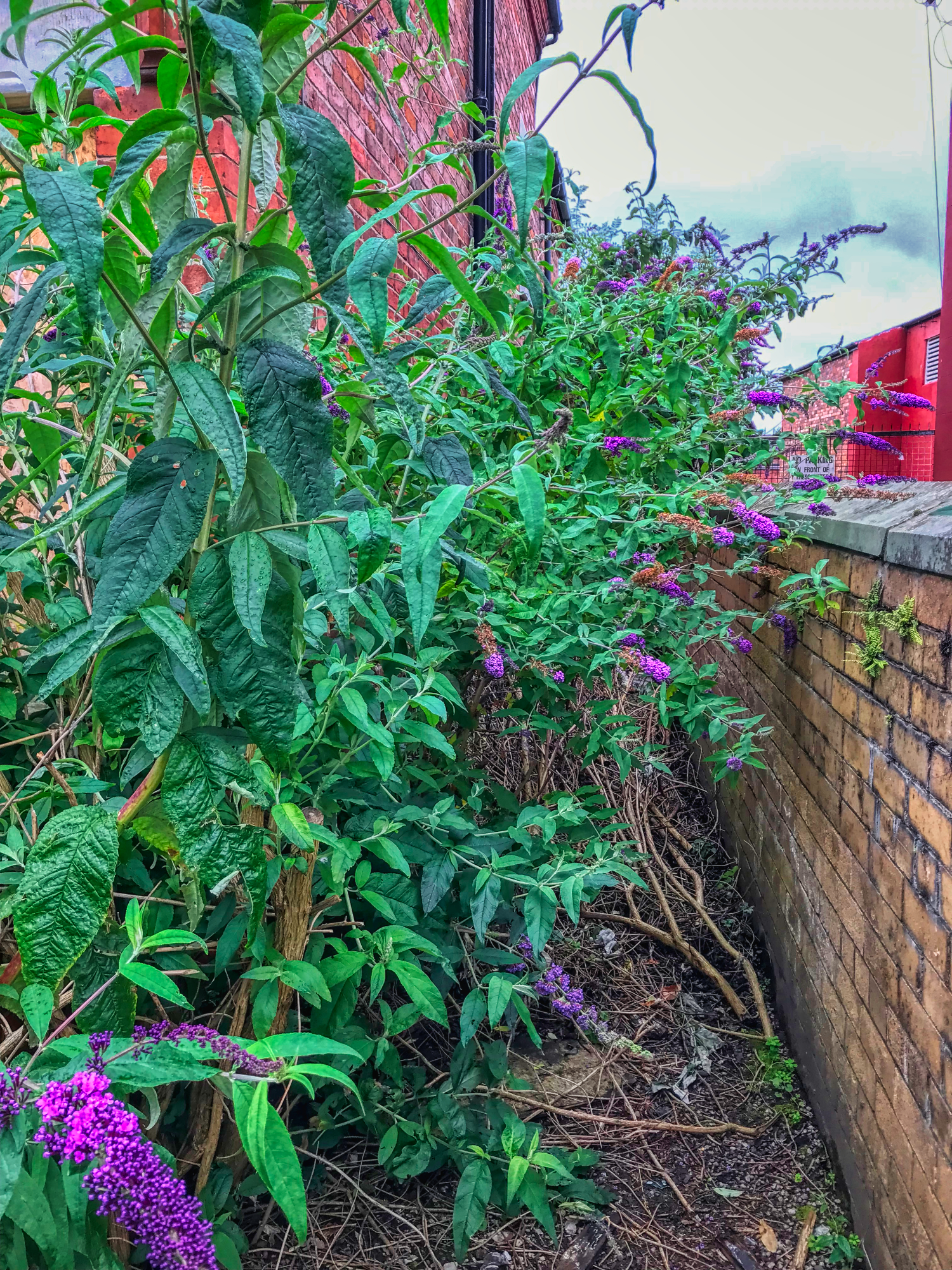 After a little Karen dodging, we slipped down this side alley infested with purple-looking weeds and studied the back of the house.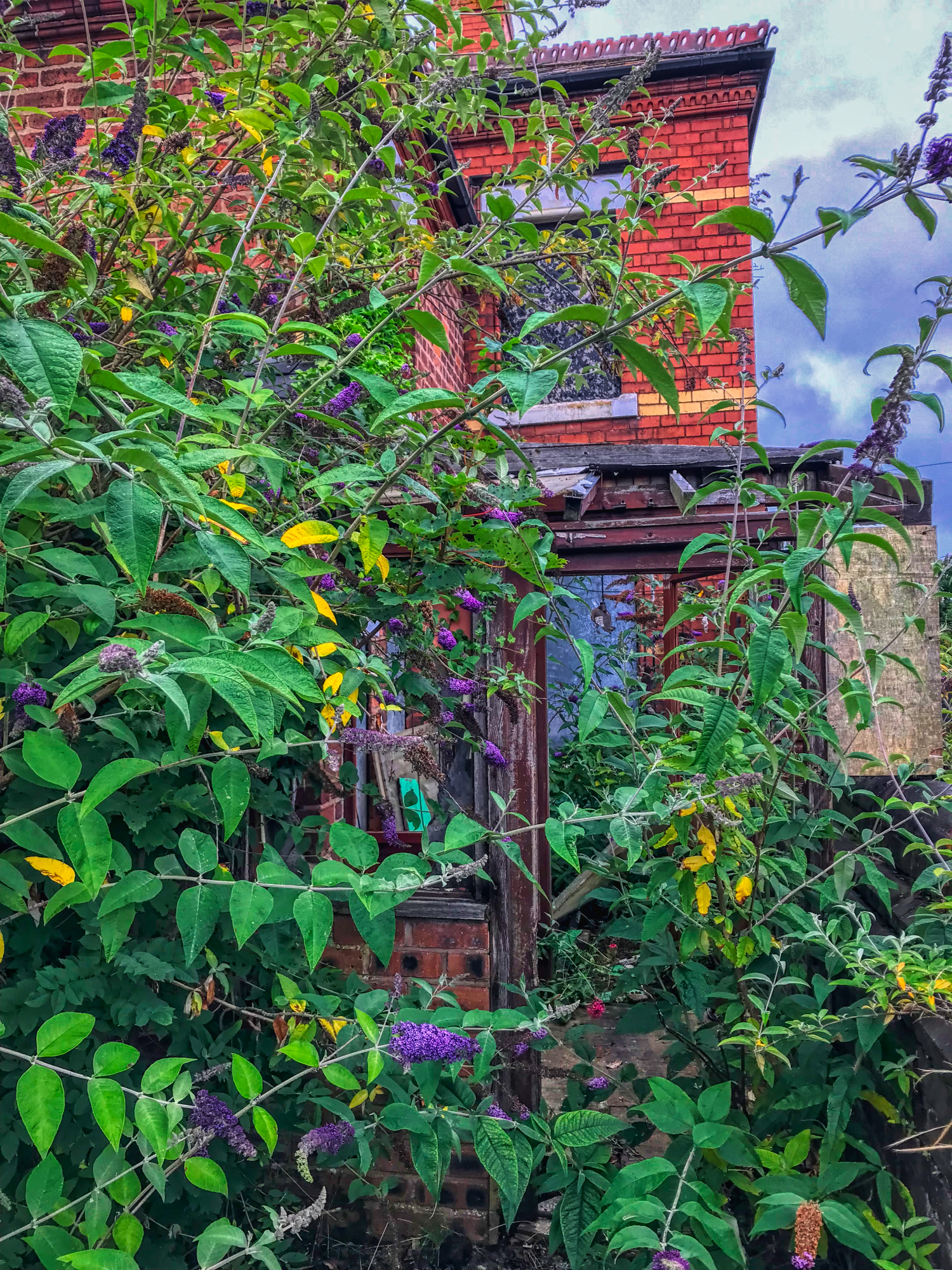 Bloody sealers again! The Welsh curse was coming on strong that day.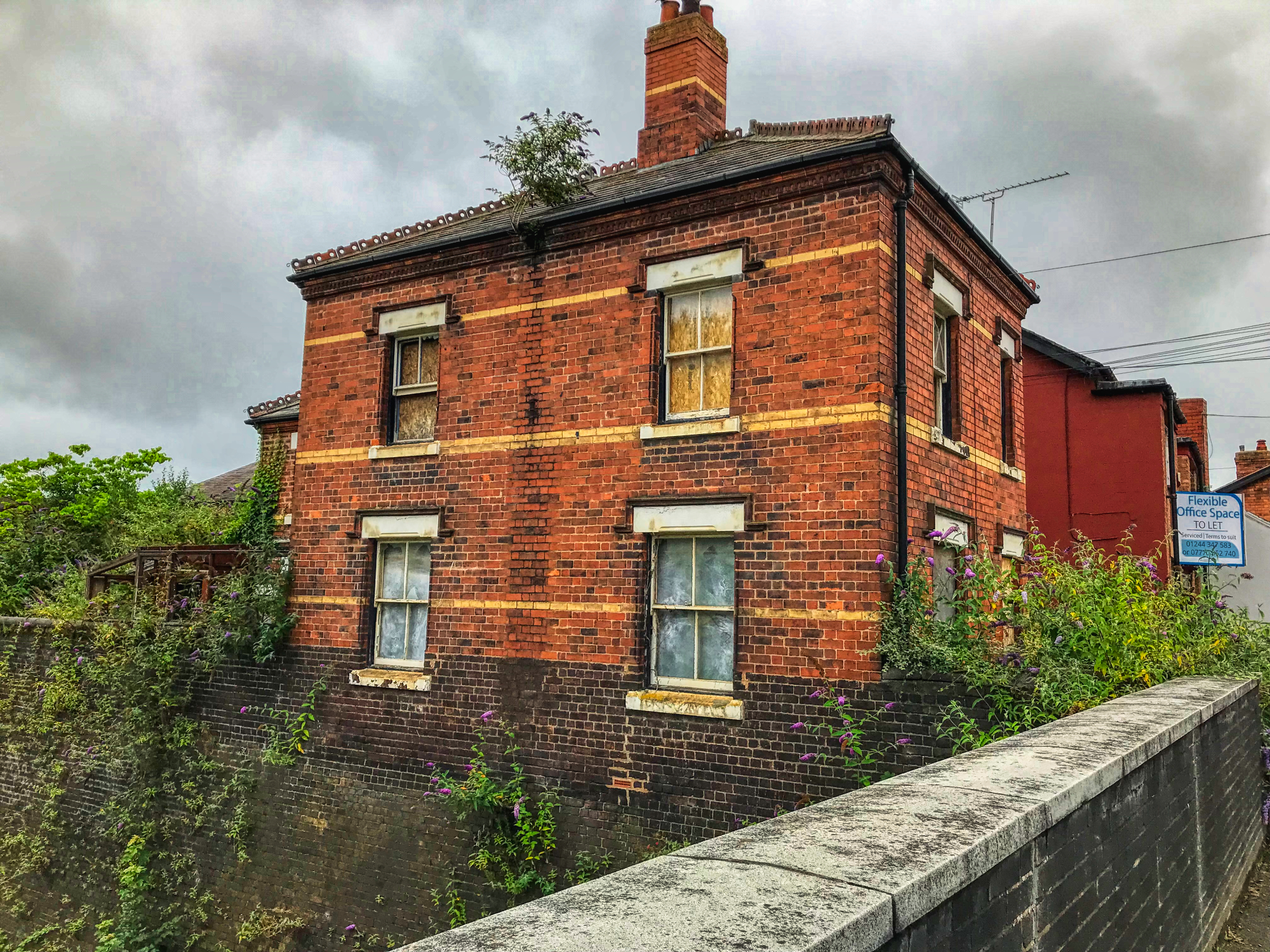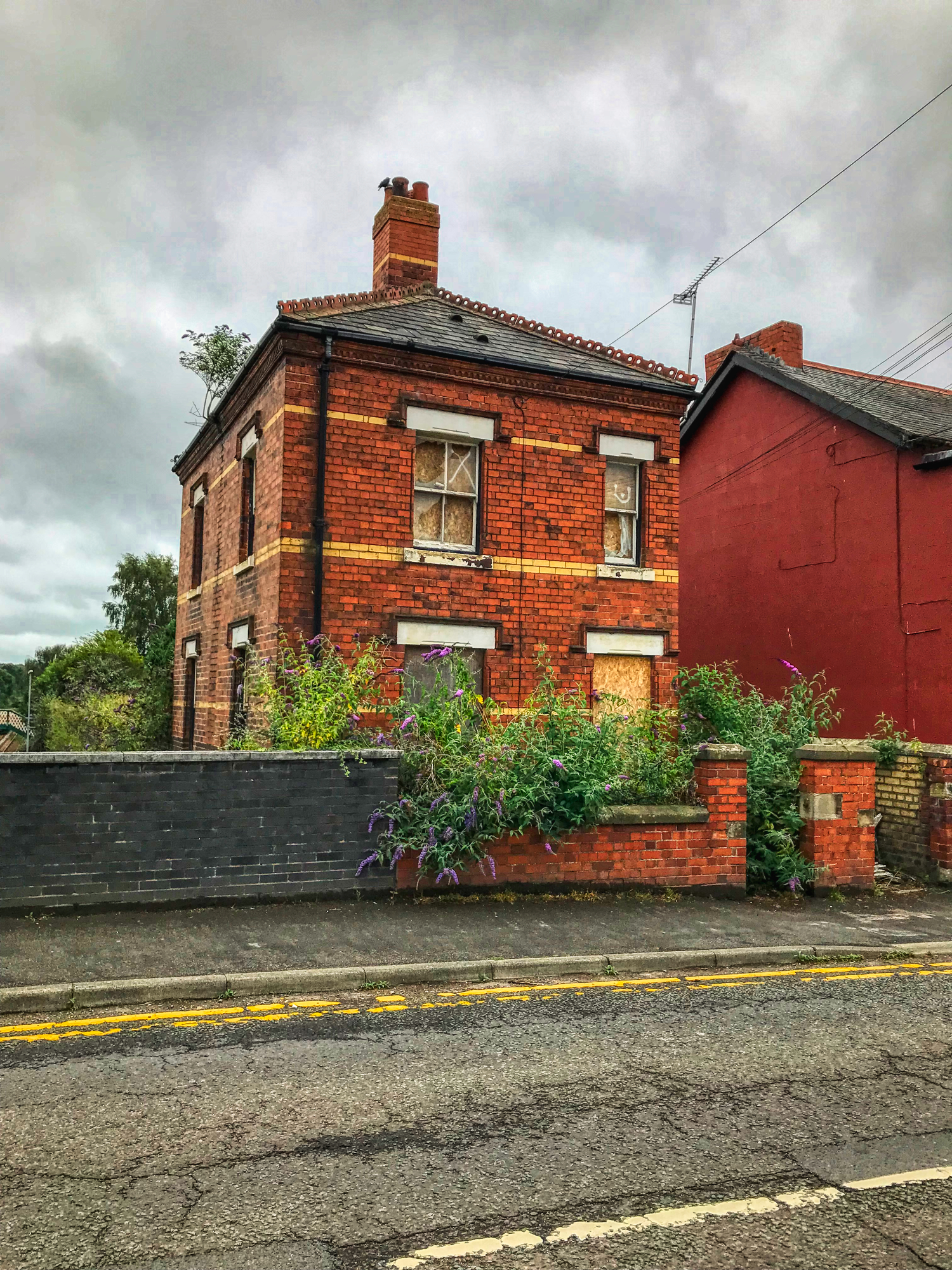 Whatever, there were to be many more really good successes that day, once again thanks @grindle for the excellent locations provided.

Do you like posting your Urbex content and photography for FREE on Facebook and YouTube? I like to get some form of reward for my work and every time I create I do just that. Take a look at The Urbex Community on HIVE.
If you want to keep creating for FREE then ignore what you are reading. If you want to be like me and gain something other than BUGGER ALL for your work then click here and learn about posting on the HIVE blockchain.


All my 'Tales' content is easy to find on my personal website:
'Tales of the Urban Explorer'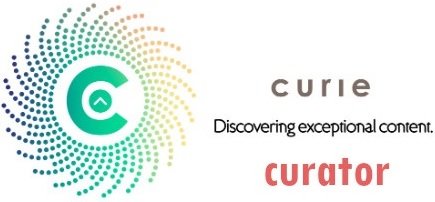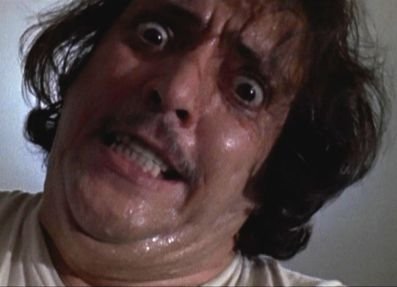 If you found this article so invigorating that you are now a positively googly-eyed, drooling lunatic with dripping saliva or even if you liked it just a bit, then please upvote, comment, rehive, engage me or all of these things.
---
---