Fails of the Urban Explorer: A Quartet of Failures XII
After yesterday's outing my fails count has almost doubled. Not that it was a bad day, the upcoming Tales will make up for that.
It was a day of quality over quantity and I have to thank @grindle for sharing some sublime locations with me for that.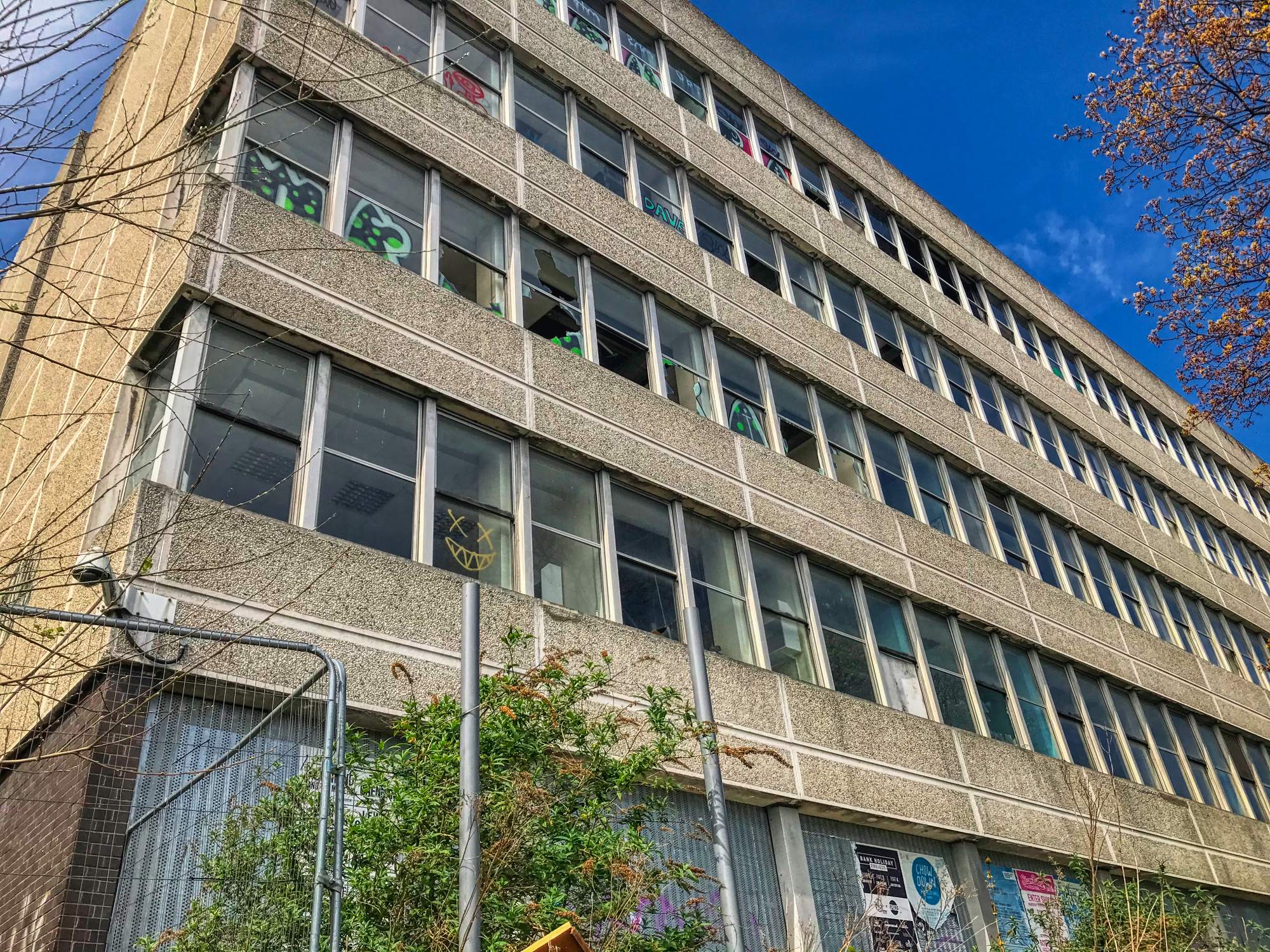 None of these are from yesterday but are an accumulation of different ones from all over Merseyside, Lancashire, and West Yorkshire.

Kirklees College
It's not often I visit a location half-thinking, 'I hope we don't get in'. It was a lovely April morning when we started stalking the outside edges of this huge old college.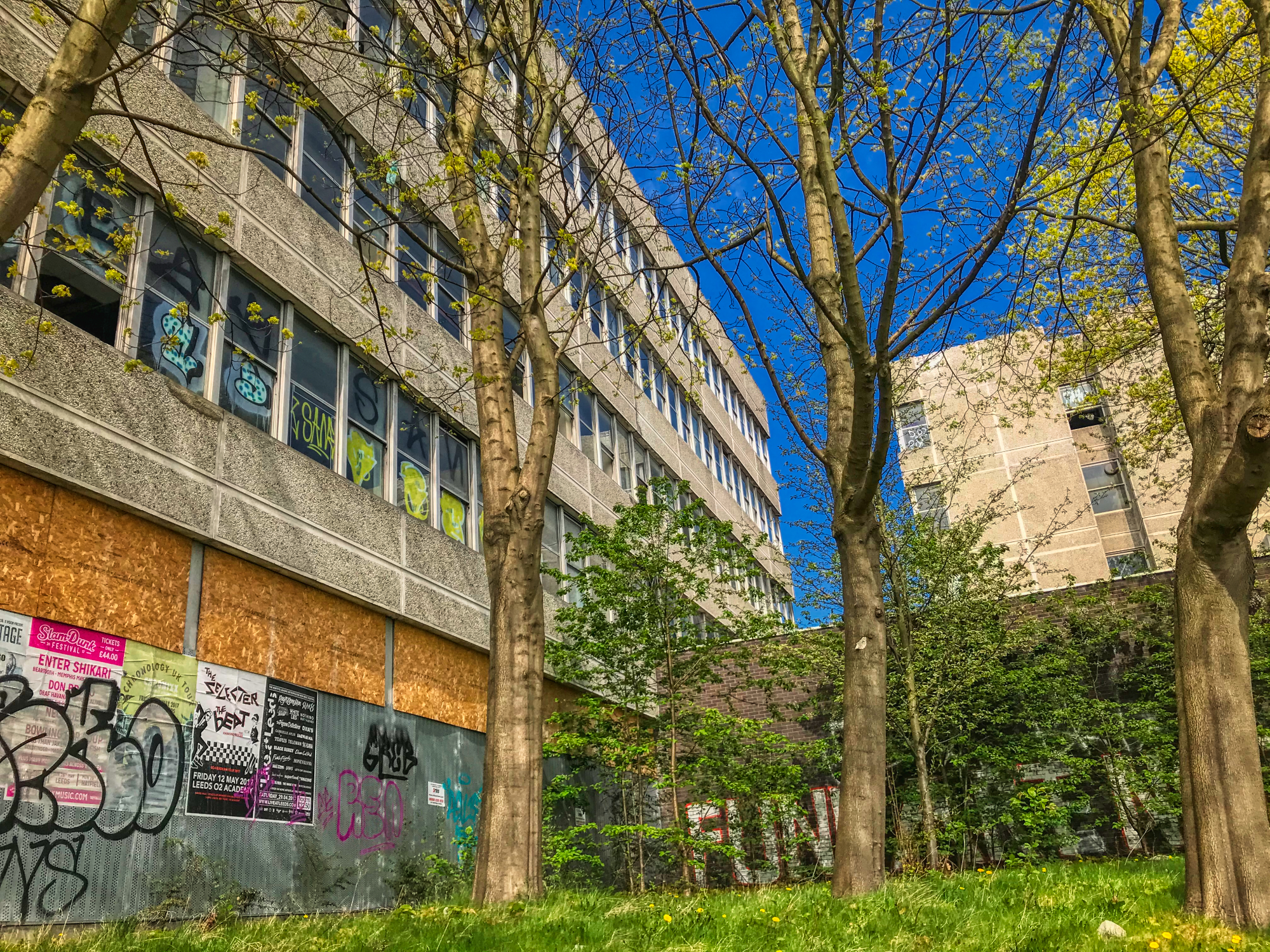 "Too bloody big", I was thinking. Unless it's a lunatic asylum I don't like massive explores as they take too long, you can get lost inside and there's more chance the cops or security might turn up as it takes longer to get around.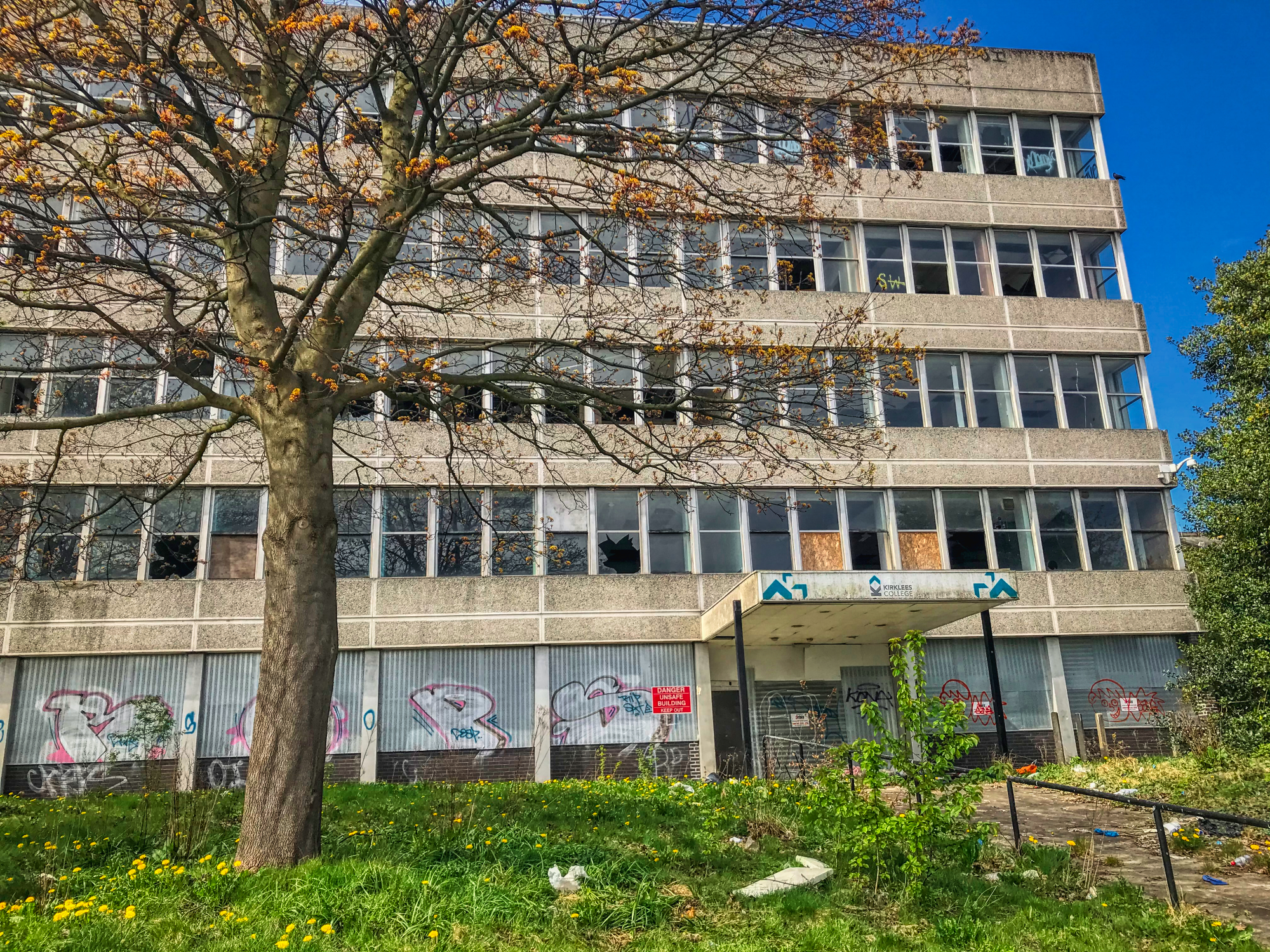 A rat scurried across my path with a rotting piece of meat dangling from its gnarled brown gnashers and darted into the grounds.
...is this a sign of what is to come?...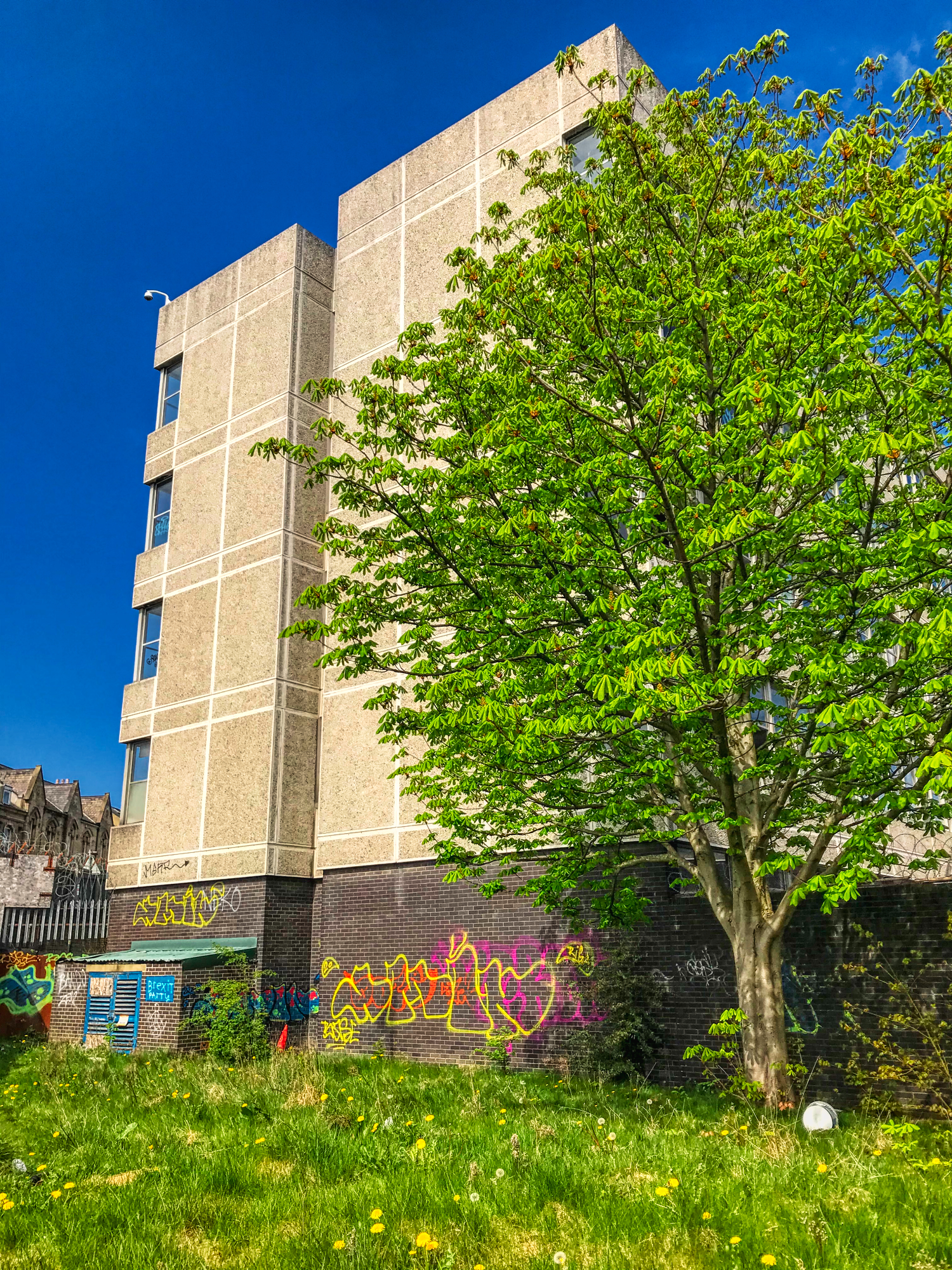 We shimmied through a loose bit of fencing to get us out of sight of a trail of motorists and saw the obvious way in.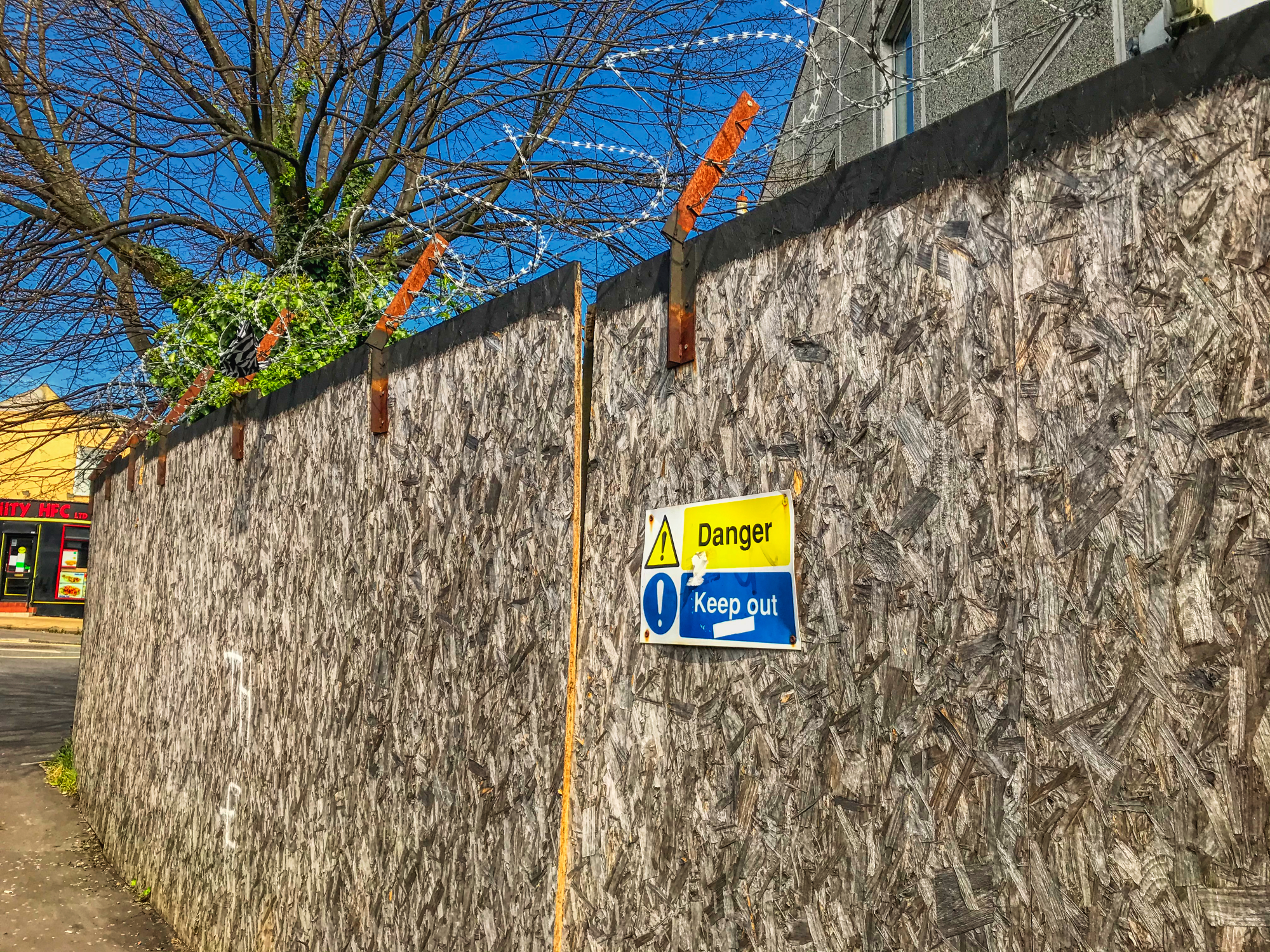 Balance down a long skinny plank and hope you don't fall to your death 25 feet down into a courtyard. Then climb on a wobbly-looking bin and haul your body up inside a window.
Was it a glass jagged etched window and were the security dudes hovering around somewhere?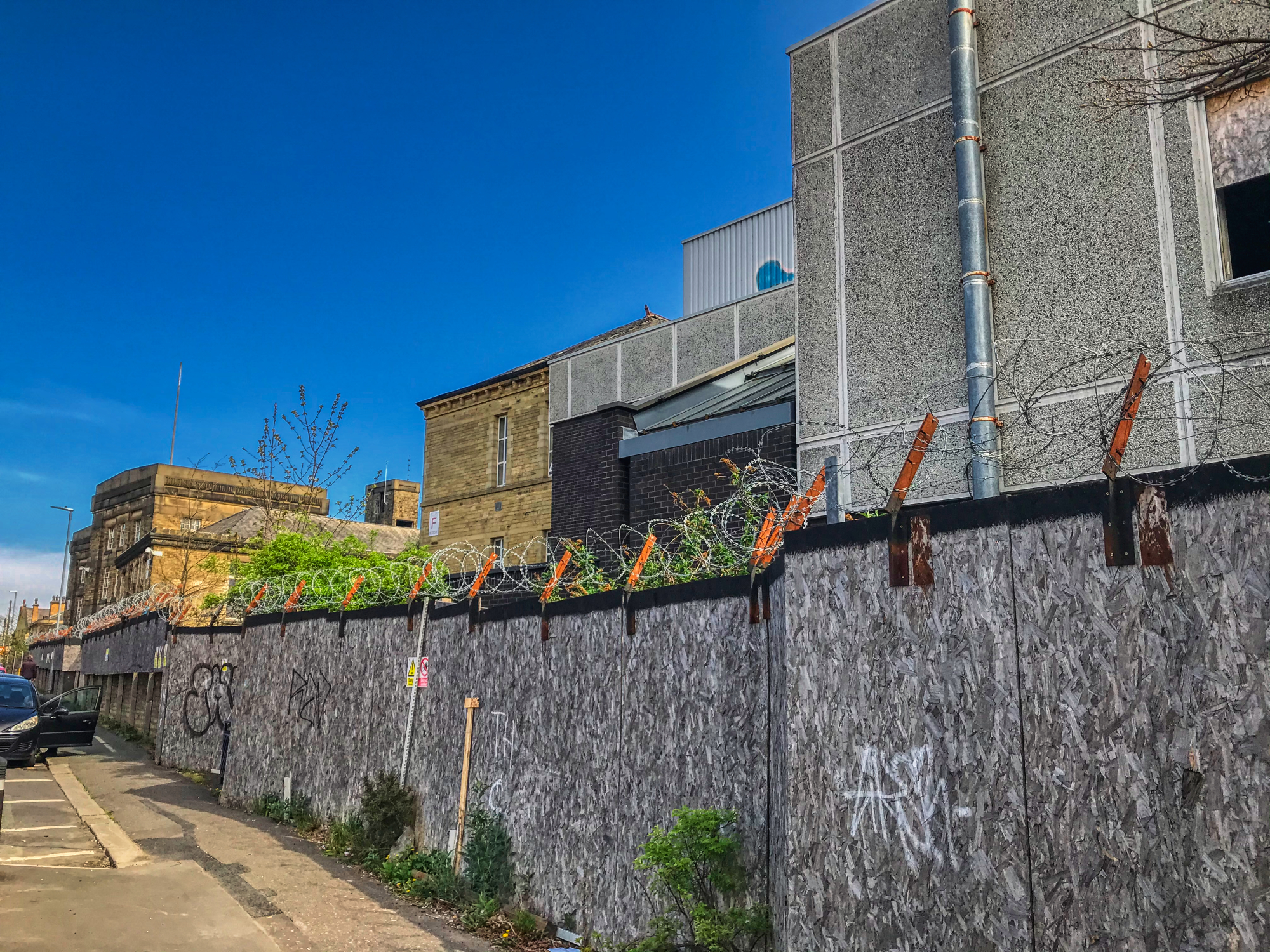 The latter part I could handle (with gloves), the former not so. "Forget it", I said to @anidiotexplores who was also unwilling. Let's leave this place for the rats.

Josephine Butler Care Home
Care homes are a lucrative business in the UK that is unless there is a pandemic. We saw in 2020 lots of OAP's that died, many in these care homes.
This means they go bust and the likes of me have more places to explore. It is a heartless statement perhaps, but true if you believe the media.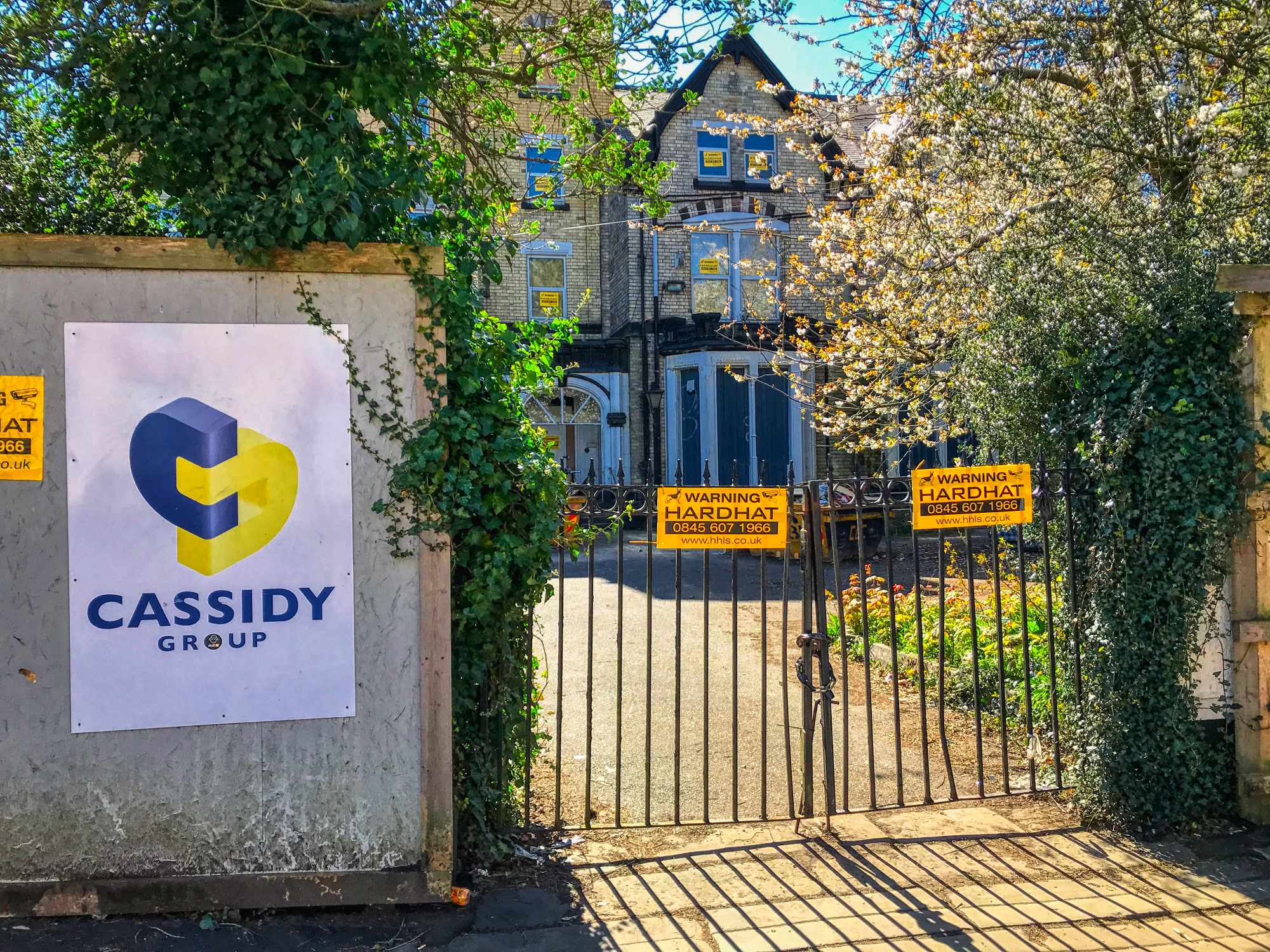 I felt disappointed knowing that both @anidiotexplores and @grindle have been inside and on this occasion, the sealers had done well.
I am surprised @grindle missed the large empty derp right next door to it that I named Parkfield Mews. It could have been a little too derpy for him methinks.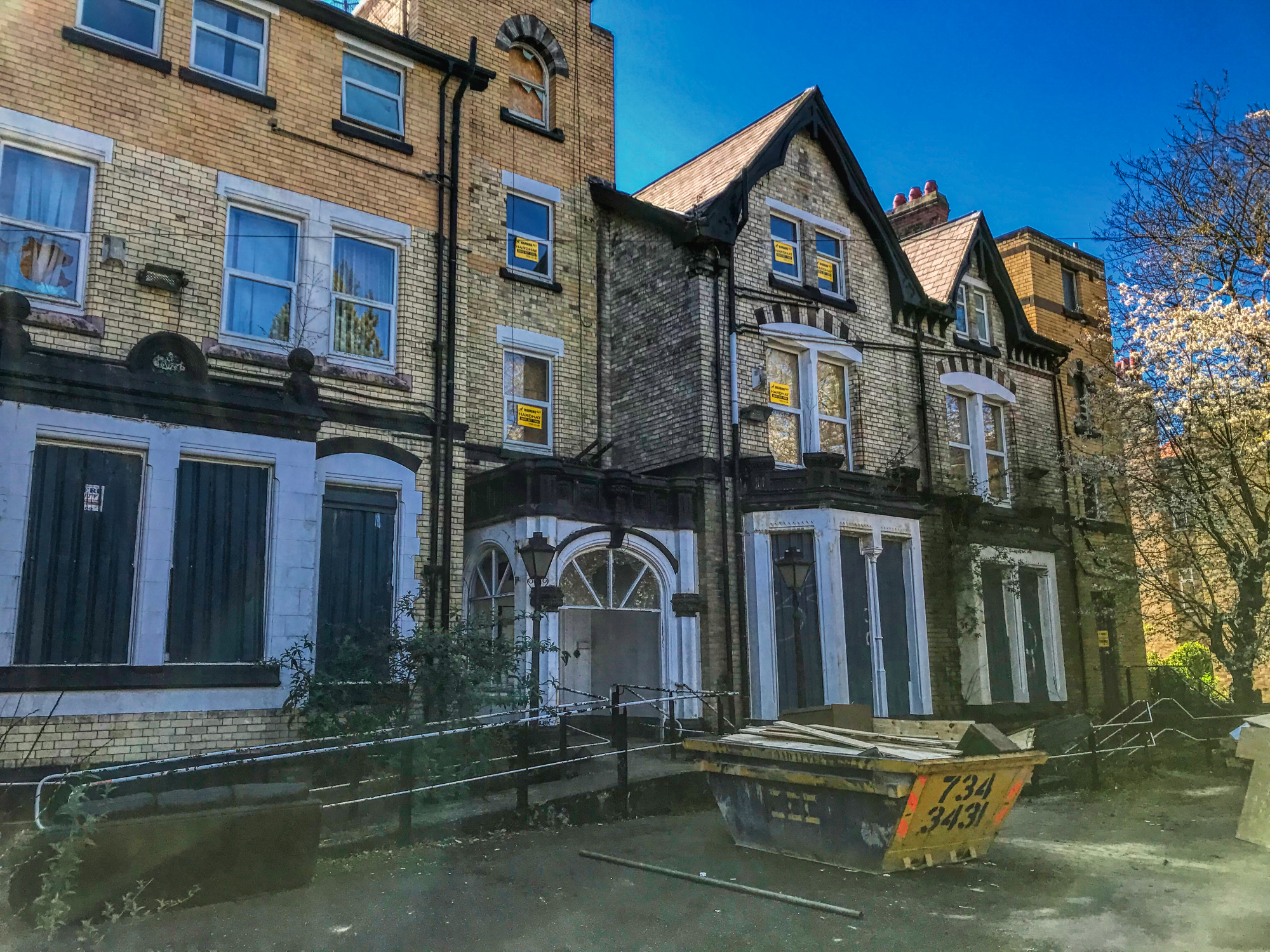 Either that or some crackheads chased him off. We were lucky and found only teenage pissheads inside.

Sahal Court Community Centre
This score of seventies-type housing situated in Salford looked ripe for an explore. @andiotexplores had marked it some time ago and so we had to go and have a look.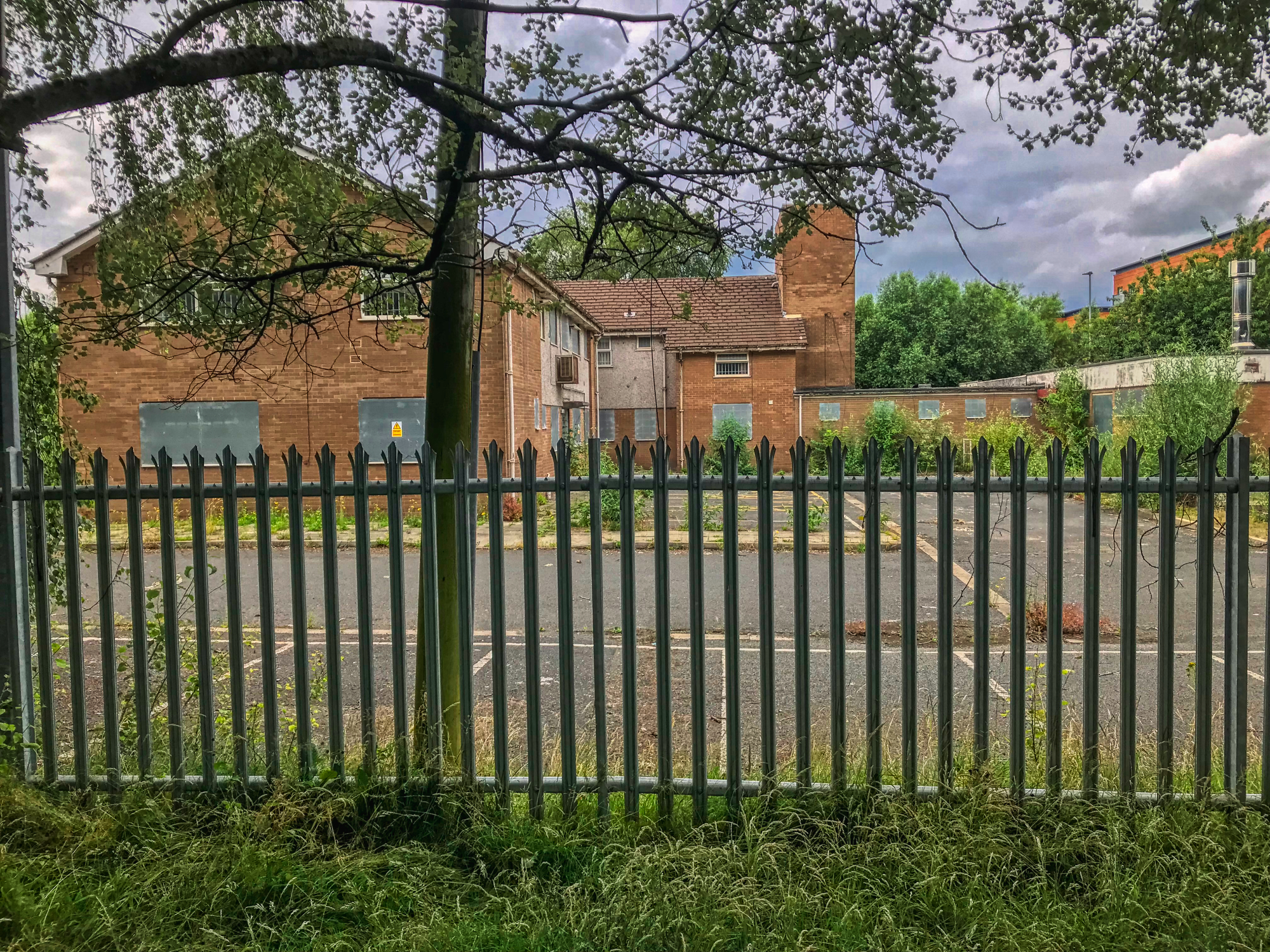 Scrambling through some trees around the back it looked impenetrable with pallaside fencing all around the edges.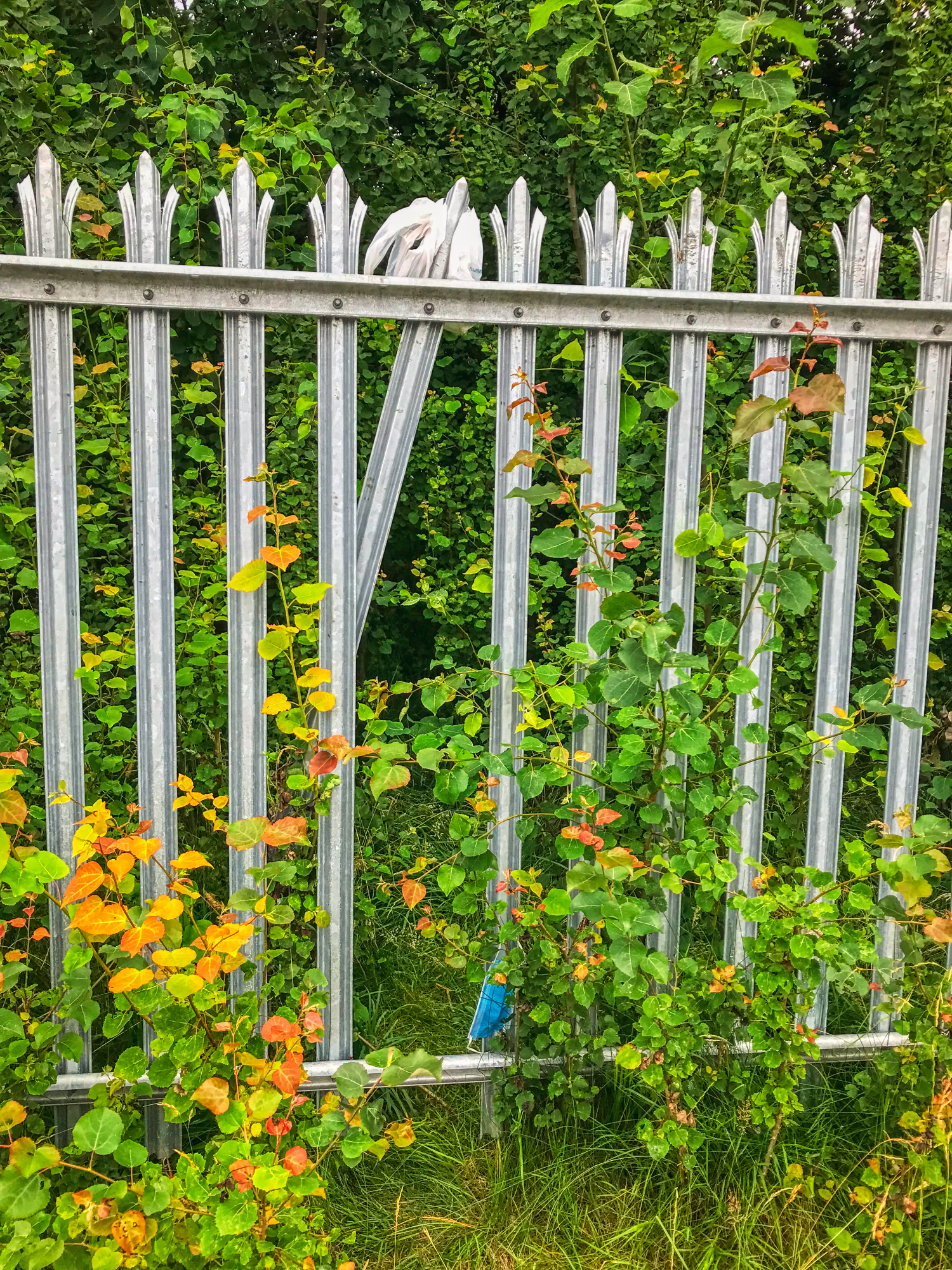 …' sometimes you have to look for the signs'…
"Why is there a plastic bag on the top?", I said to @anidiotexplores. It had not blown atop of its own free will and what do you know, it's a loose piece.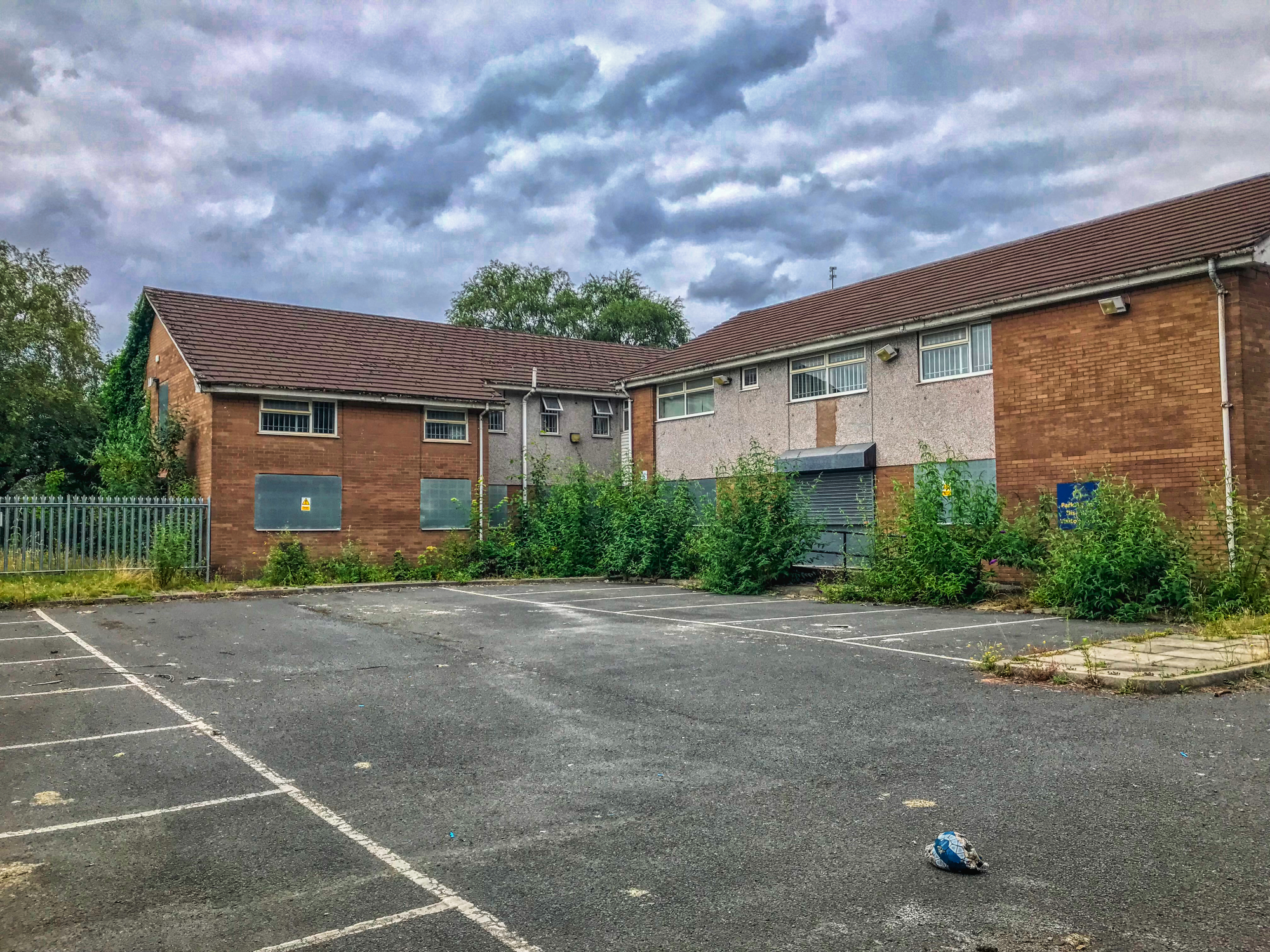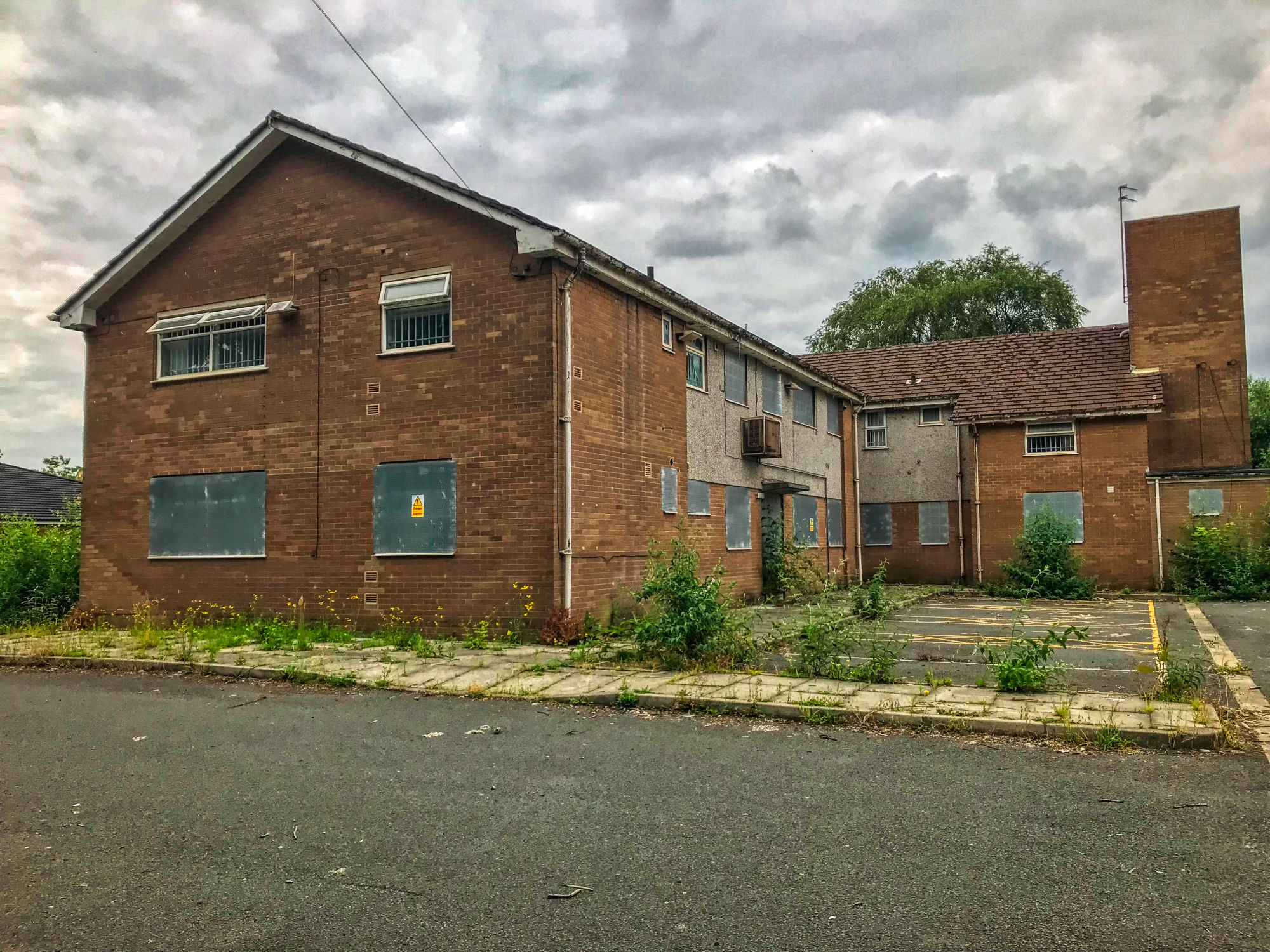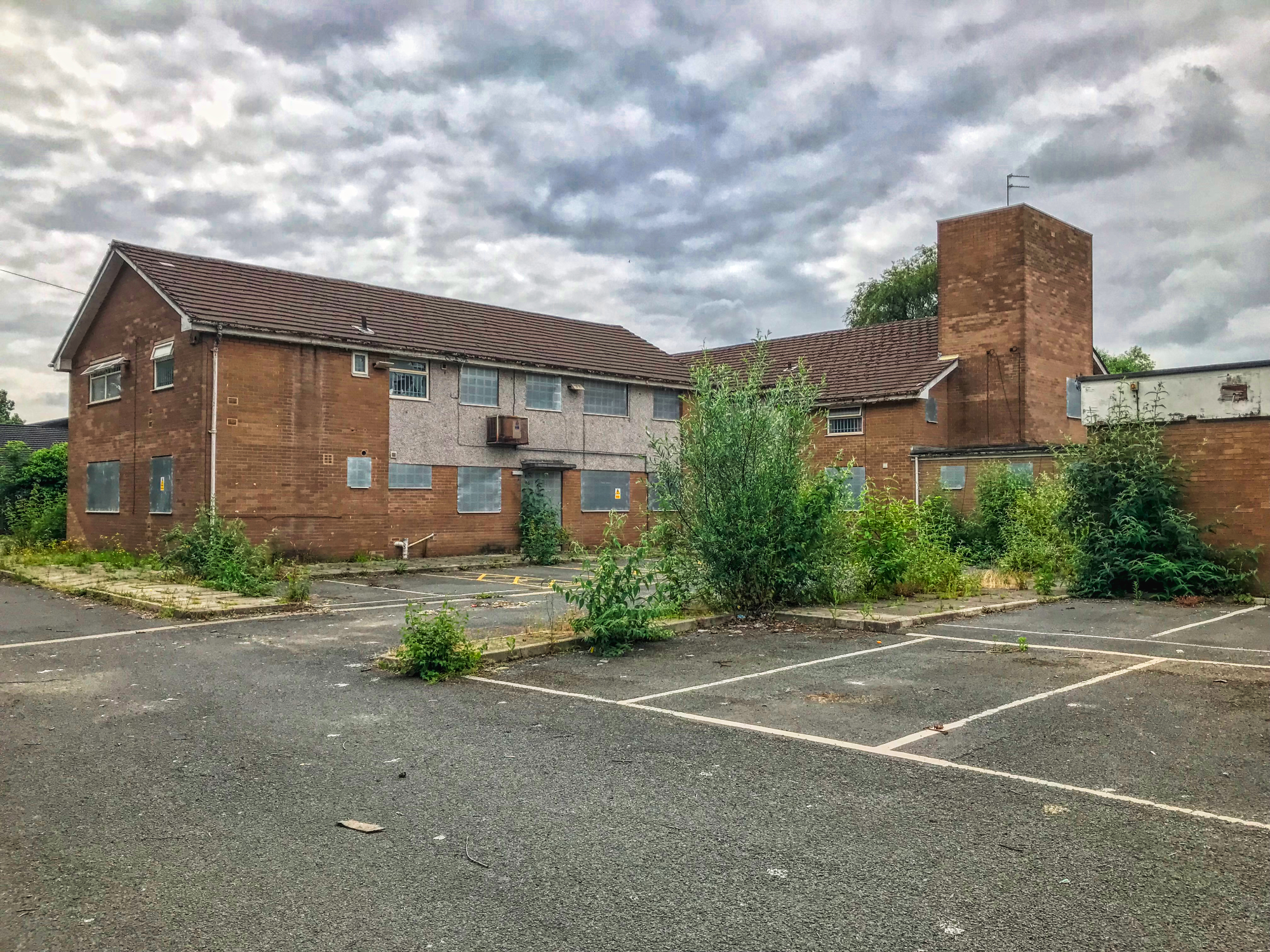 The Red Indians use smoke signals, Urban Explorers use used plastic bags. Remember that fact.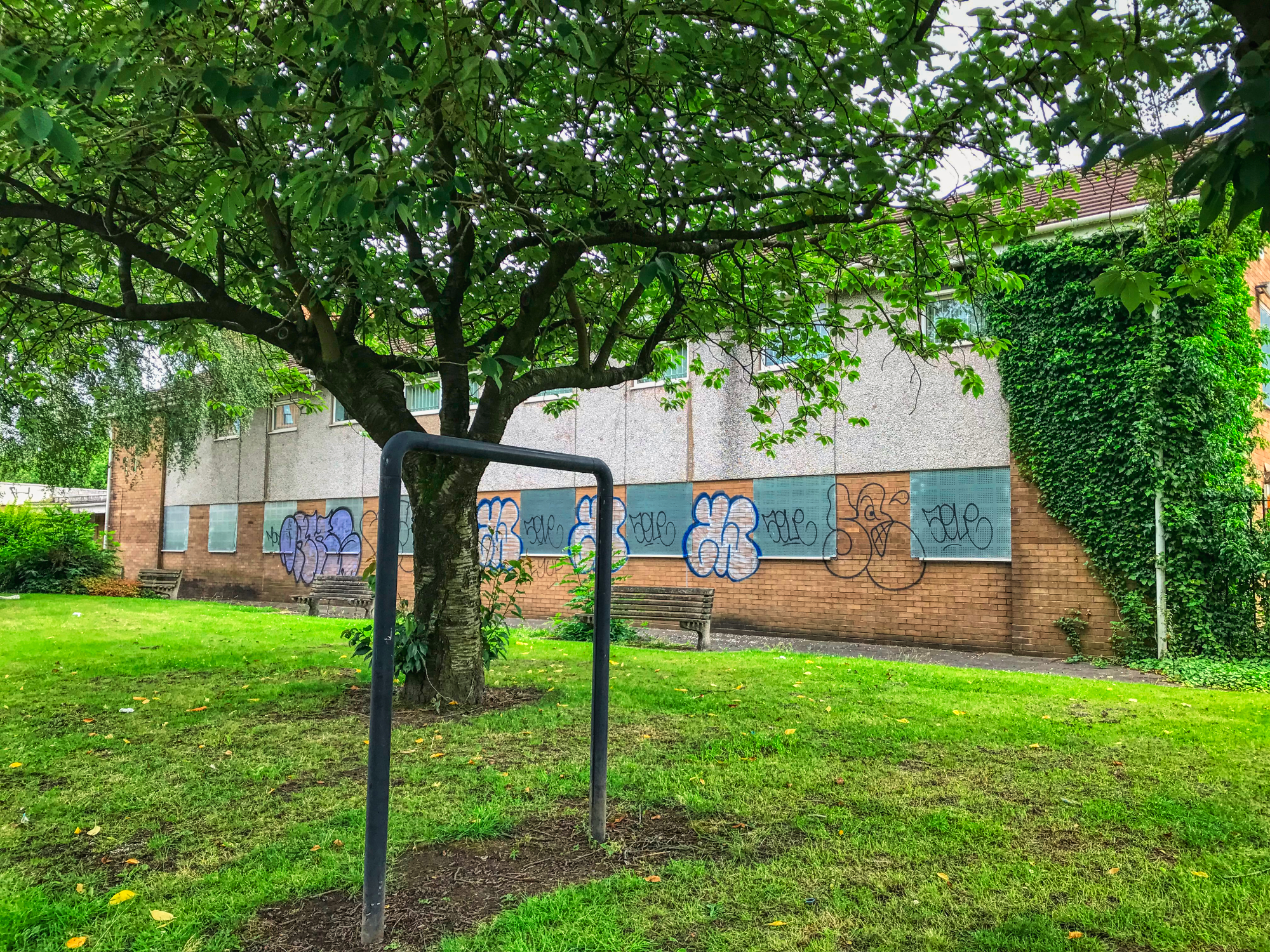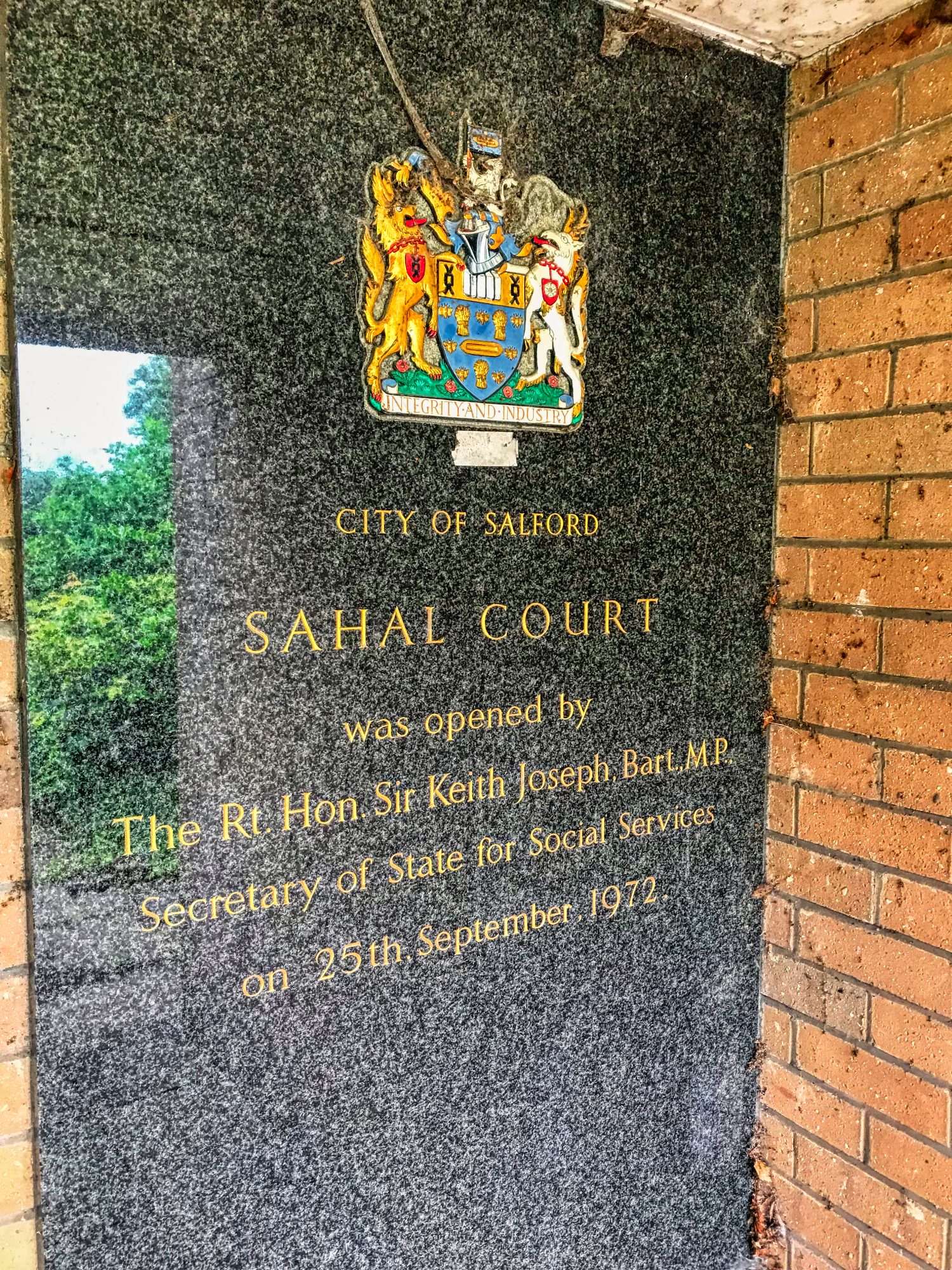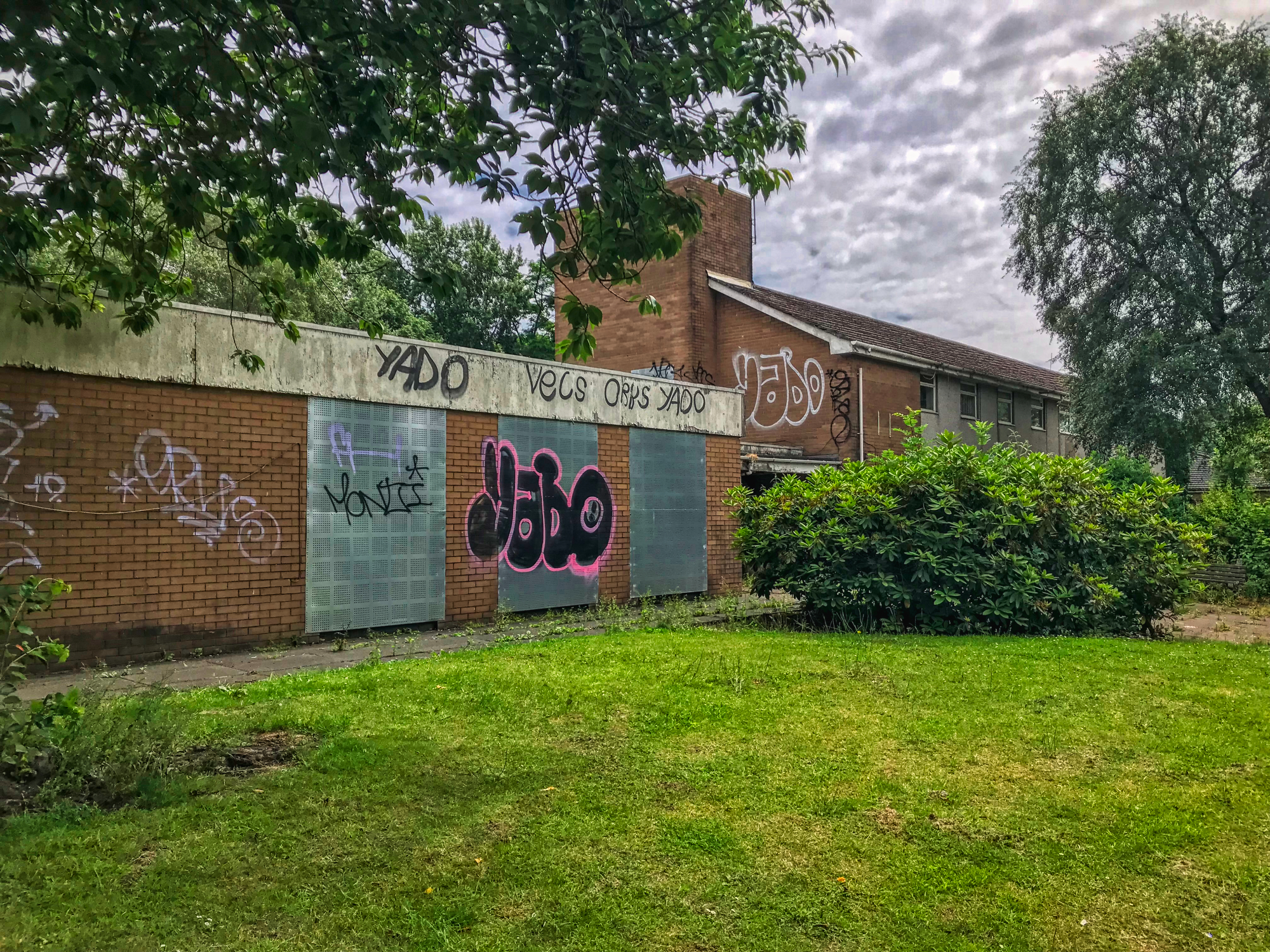 It did us little good as once inside the place was sealed up tighter than Mary Whitehouse's bodice. We were not getting in there today.

Wellington Court Care Home
What was I saying about care homes? Ah yes.. they are everywhere and I do get in them sometimes.
On this occasion, it was our first location and a dismal failure. On top of that, some nosey 'Karen' was watching us like we were criminals.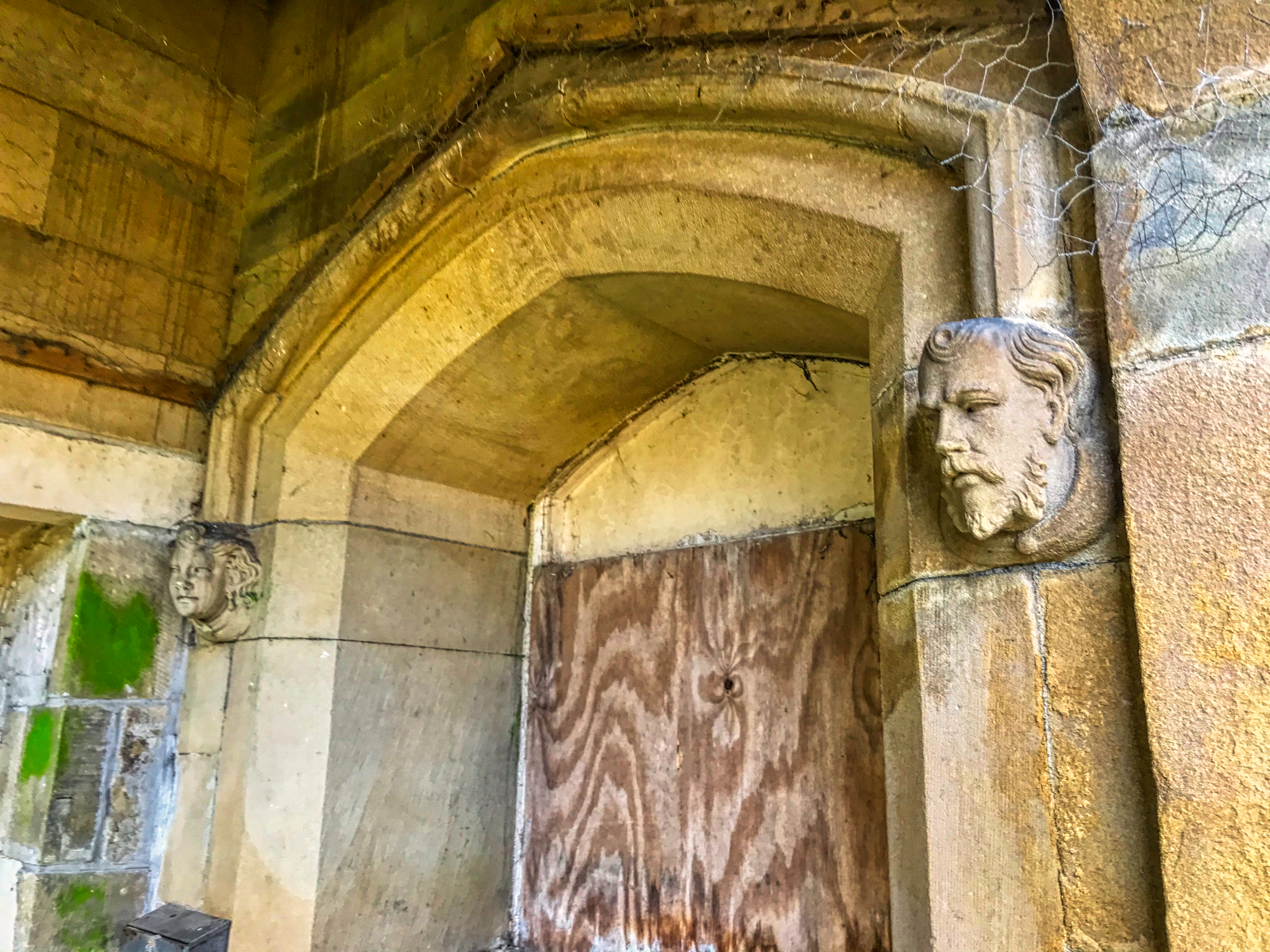 What, Us? We are harmless photographers who shiftily sneak about and climb through broken windows. I mean what's the problem?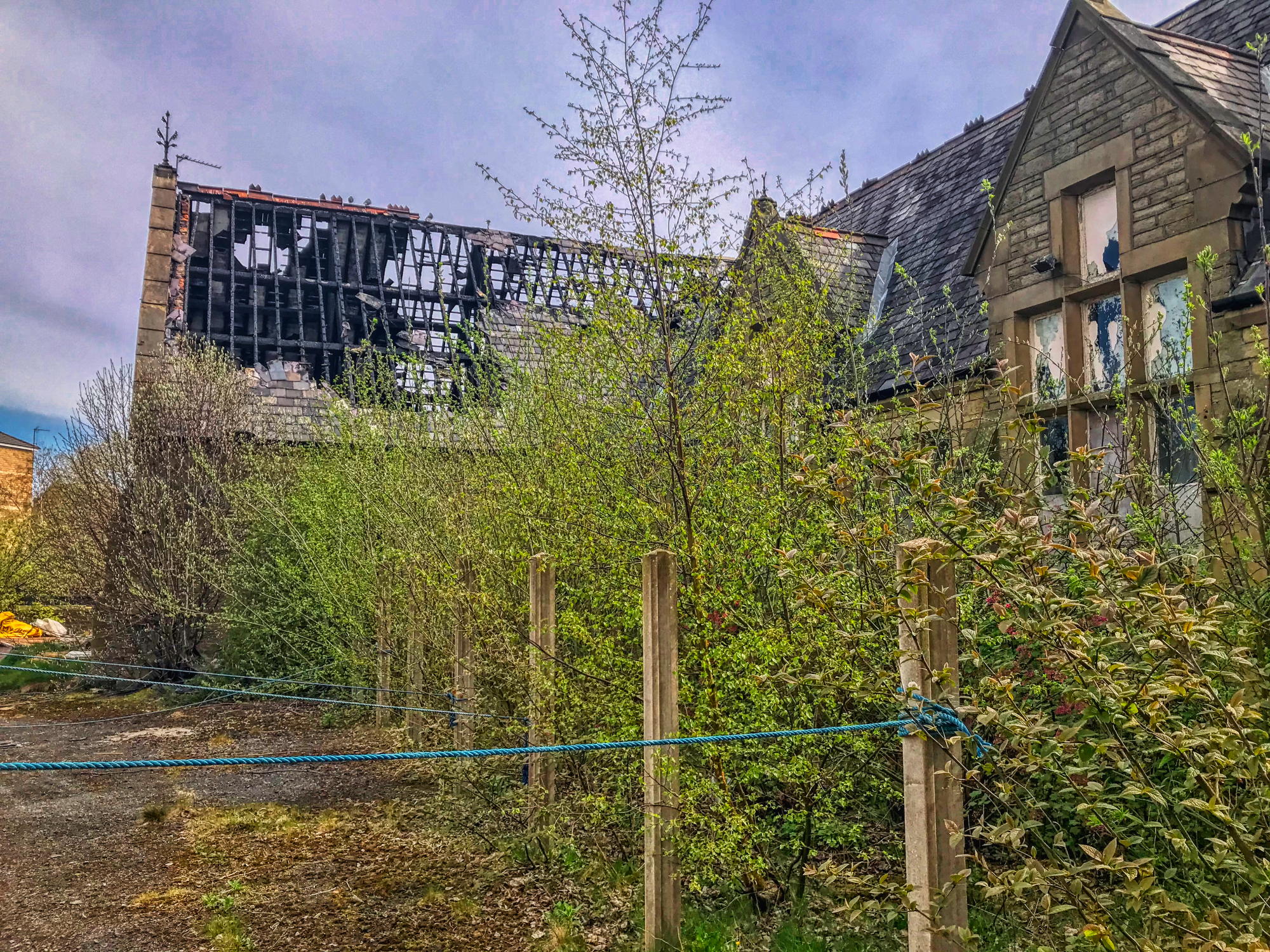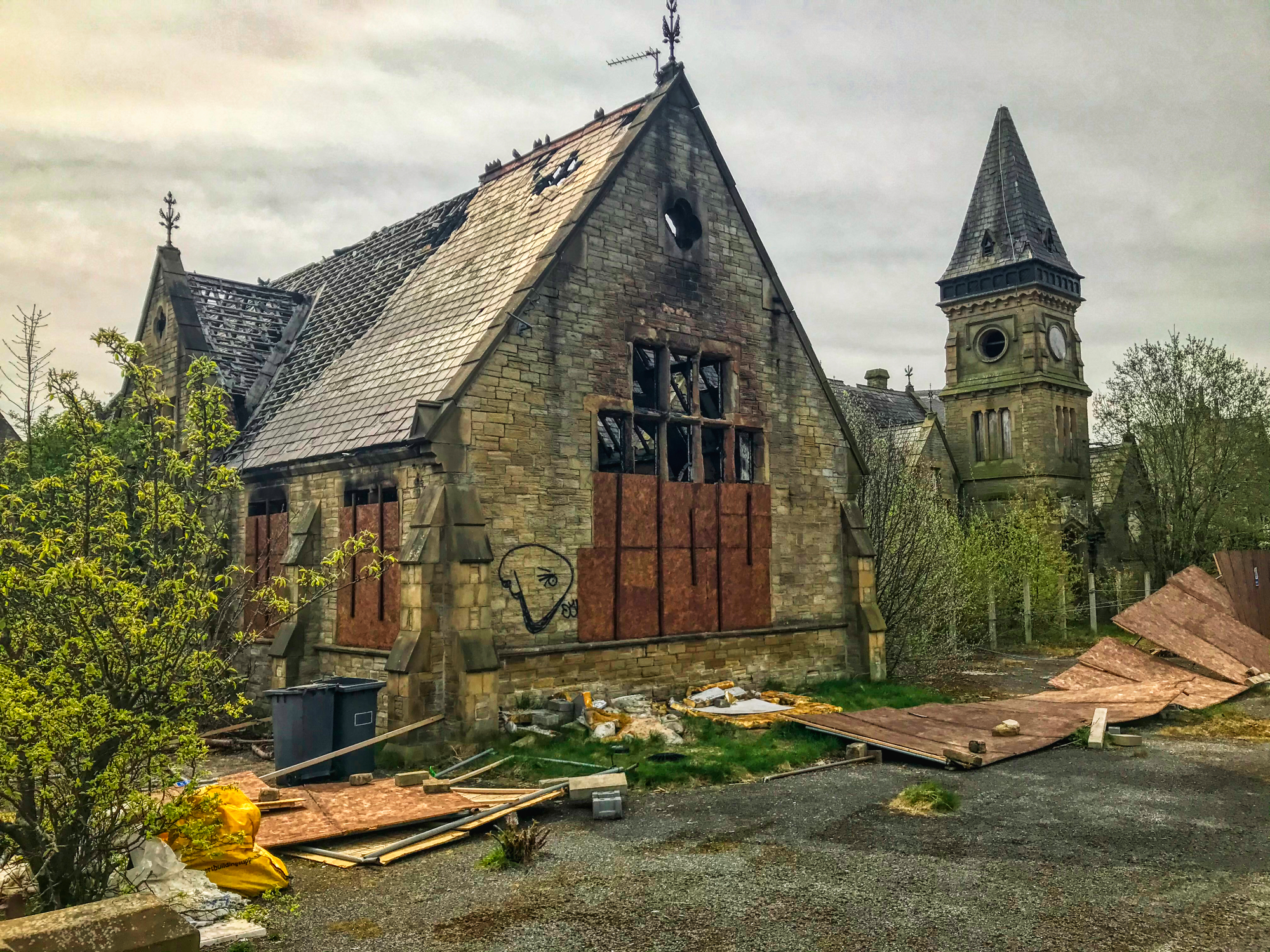 Wellington Court Care Home had been accessible but was now otherwise. Those cheapo-quality boards were looking a little too new and shiny for our liking and already not doing very well. The doors and windows however were quite intact.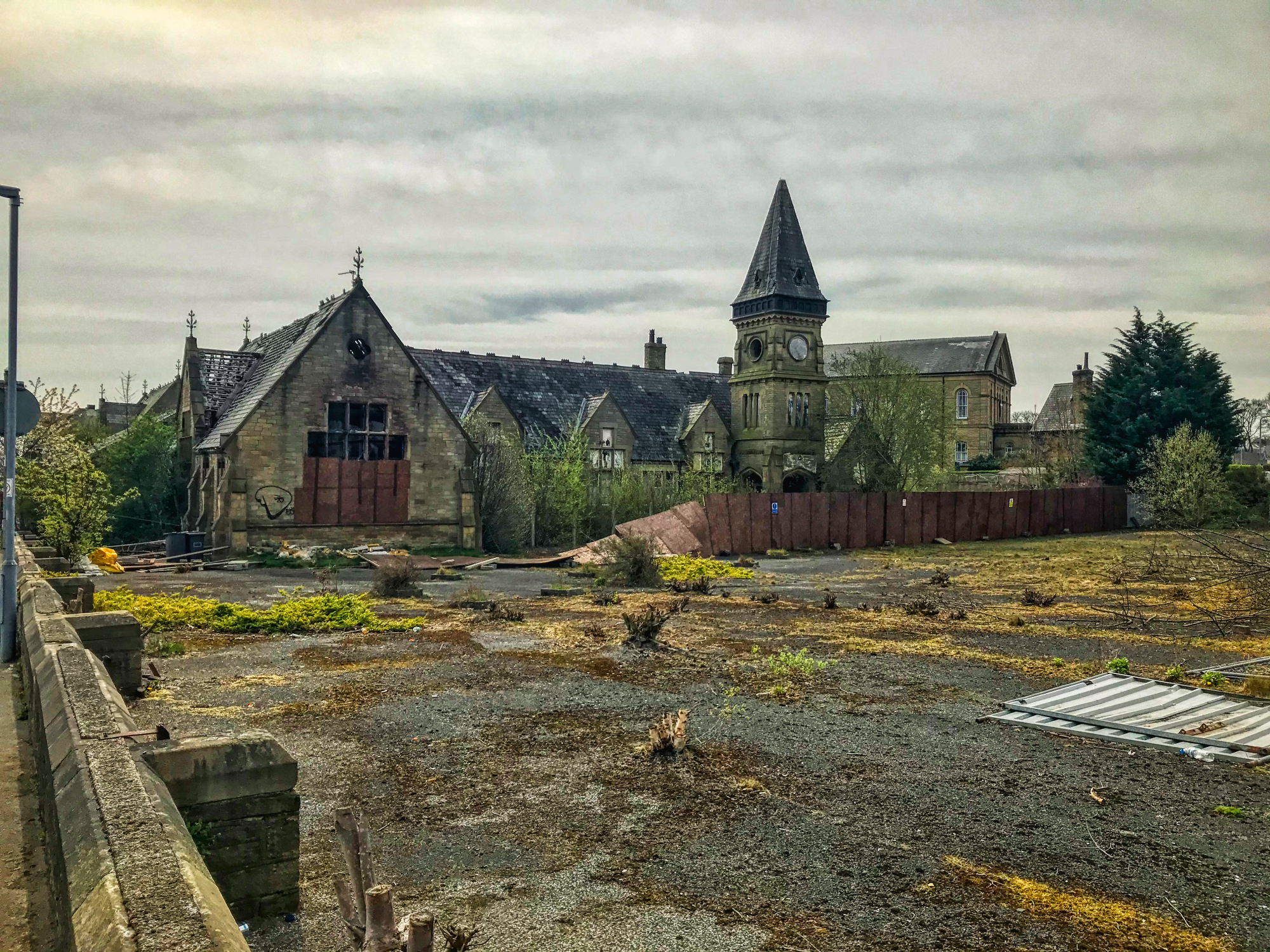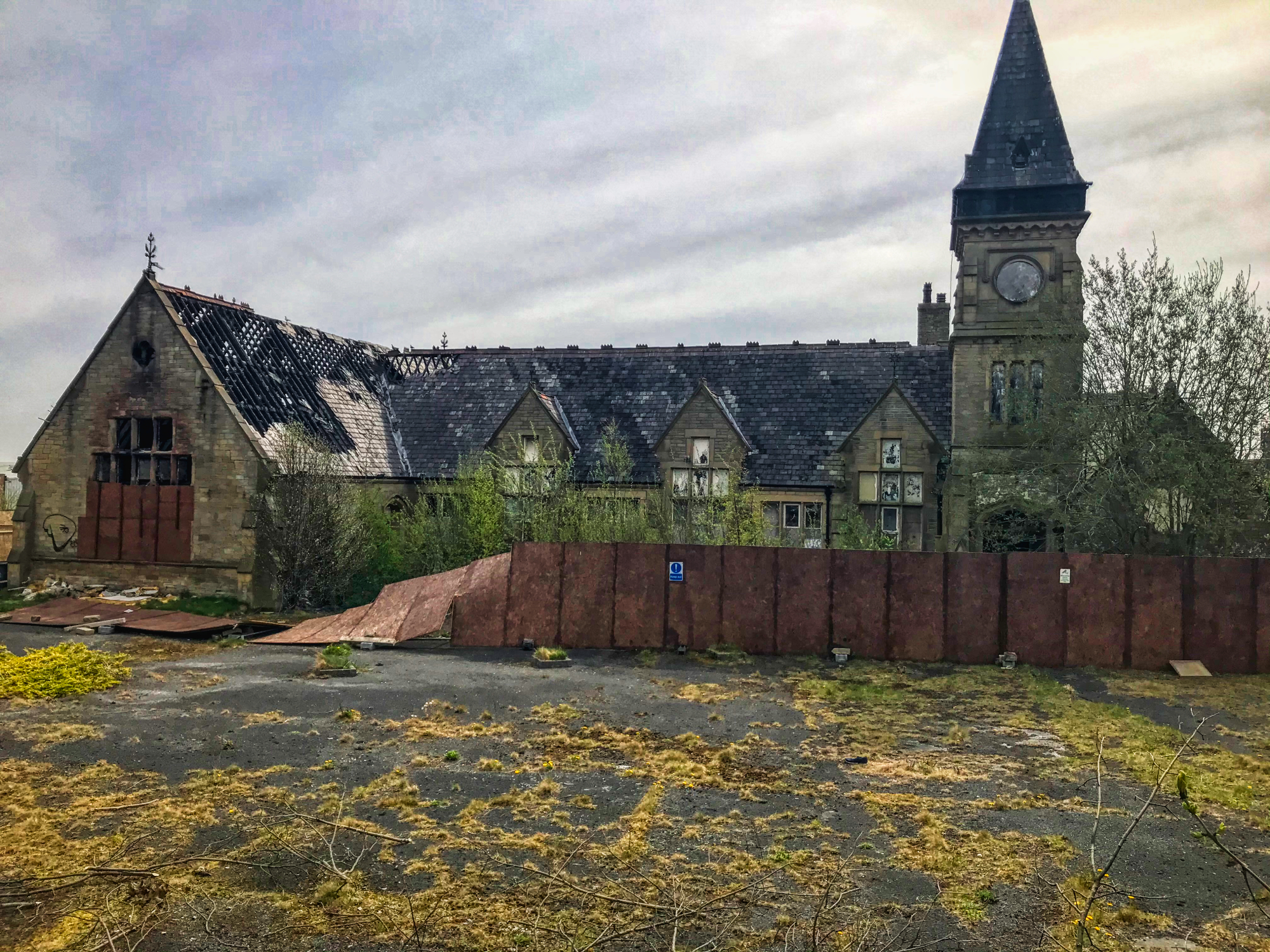 Having to ensure a fail on your very first location is truly sickening. One can feel suicidal as the budding expectation and buzz ebbs away.
It's a little like trying to have a shag when you are on a heavy-speed session and then realising your cock has temporarily turned into a walnut.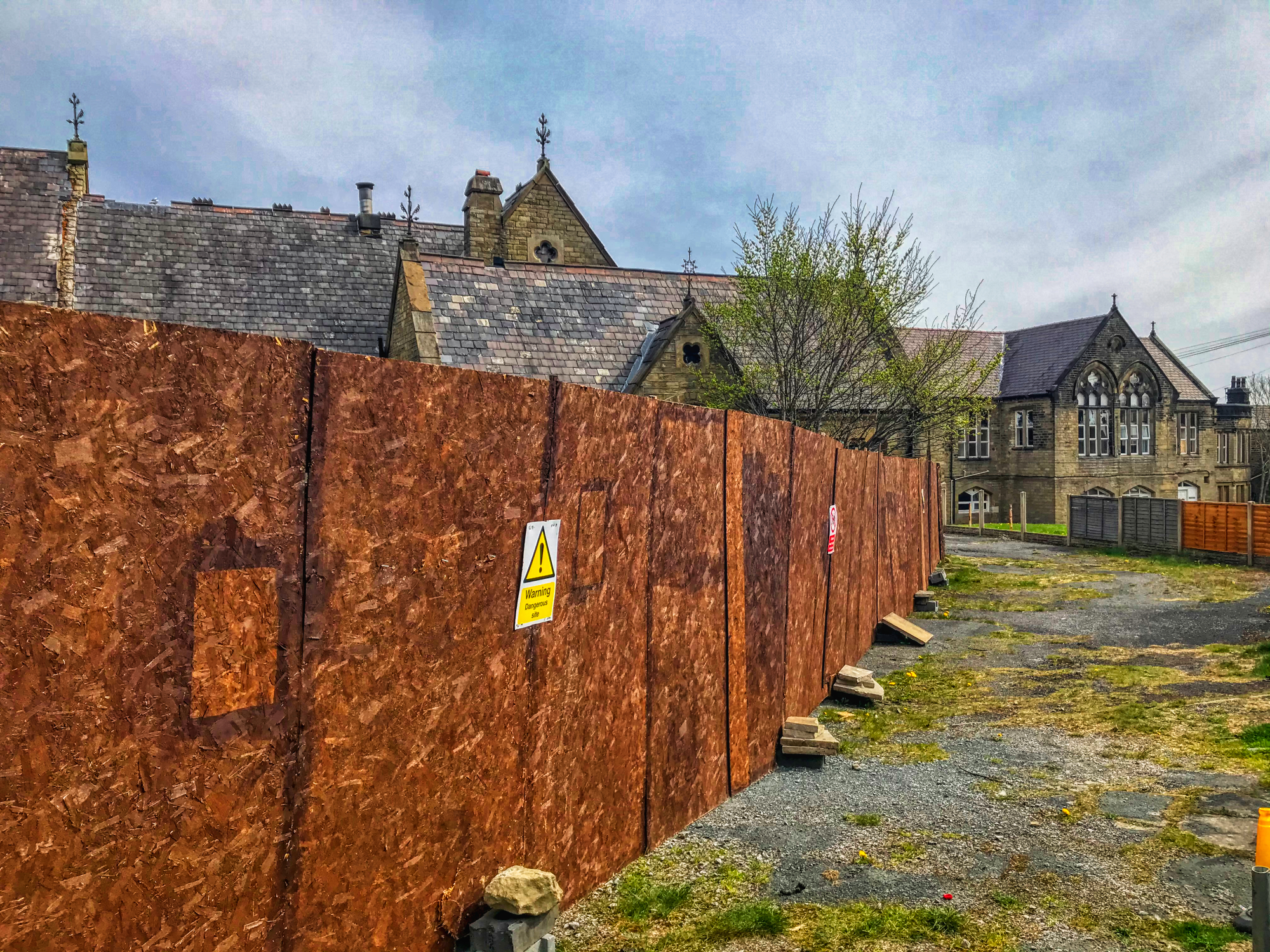 "Fucking Karen's, let's move on", I yelled over to @anidiotexplores.

Do you like posting your Urbex content and photography for FREE on Facebook and YouTube? I like to get some form of reward for my work and every time I create I do just that. Take a look at The Urbex Community on HIVE.
If you want to keep creating for FREE then ignore what you are reading. If you want to be like me and gain something other than BUGGER ALL for your work then click here and learn about posting on the HIVE blockchain.


All my 'Tales' content is easy to find on my personal website:
'Tales of the Urban Explorer'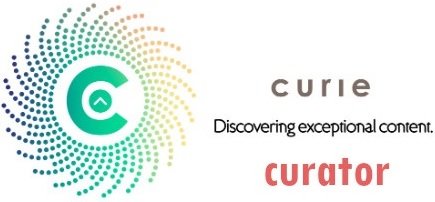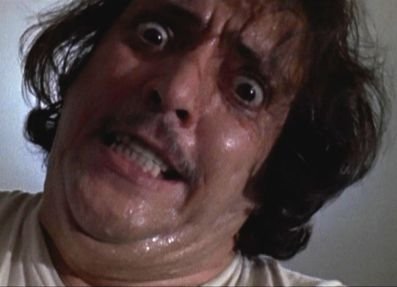 If you found this article so invigorating that you are now a positively googly-eyed, drooling lunatic with dripping saliva or even if you liked it just a bit, then please upvote, comment, rehive, engage me or all of these things.
---
---