MY 2021 IN RETROSPECT | Some Achievements and Moments
As my first post for the year 2022, let me say a very loud HAPPY NEW YEAR to everyone reading this me.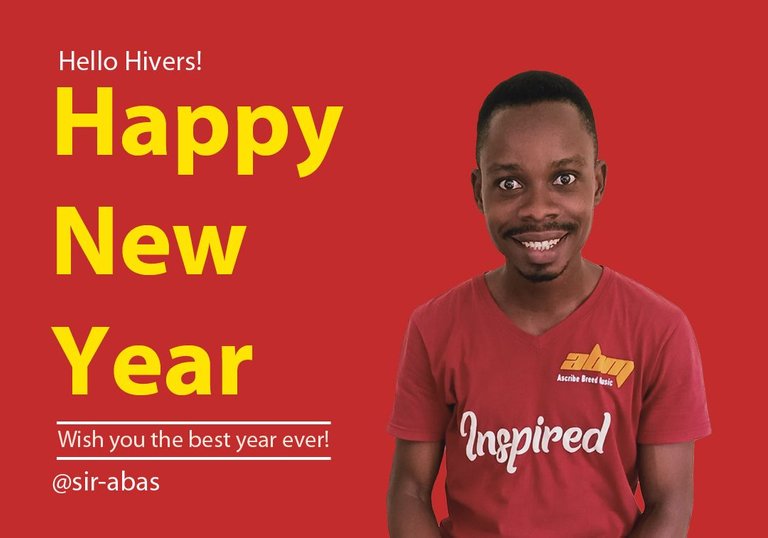 My this year bring your way the best things you would ever desire to have.
---
Looking at these pictures, I feel excited about the numerous things I achieved , experienced and acquired last year 2021 and I am so grateful to God.
These pictures do not follow any sequential order like respect to month or time.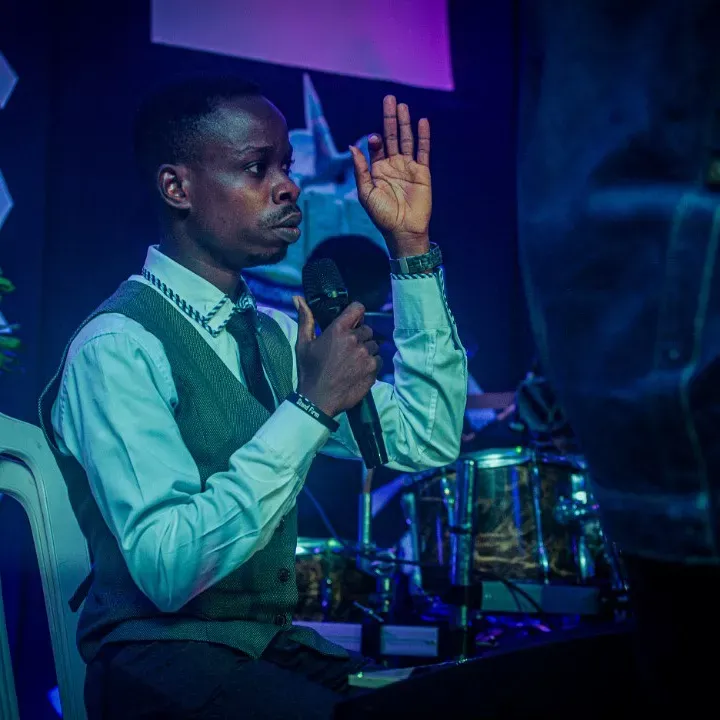 I had an amazing moment on stage ministering in a music concert organised by Ascribe Breed Music. It was one of the most joyful moments in 2021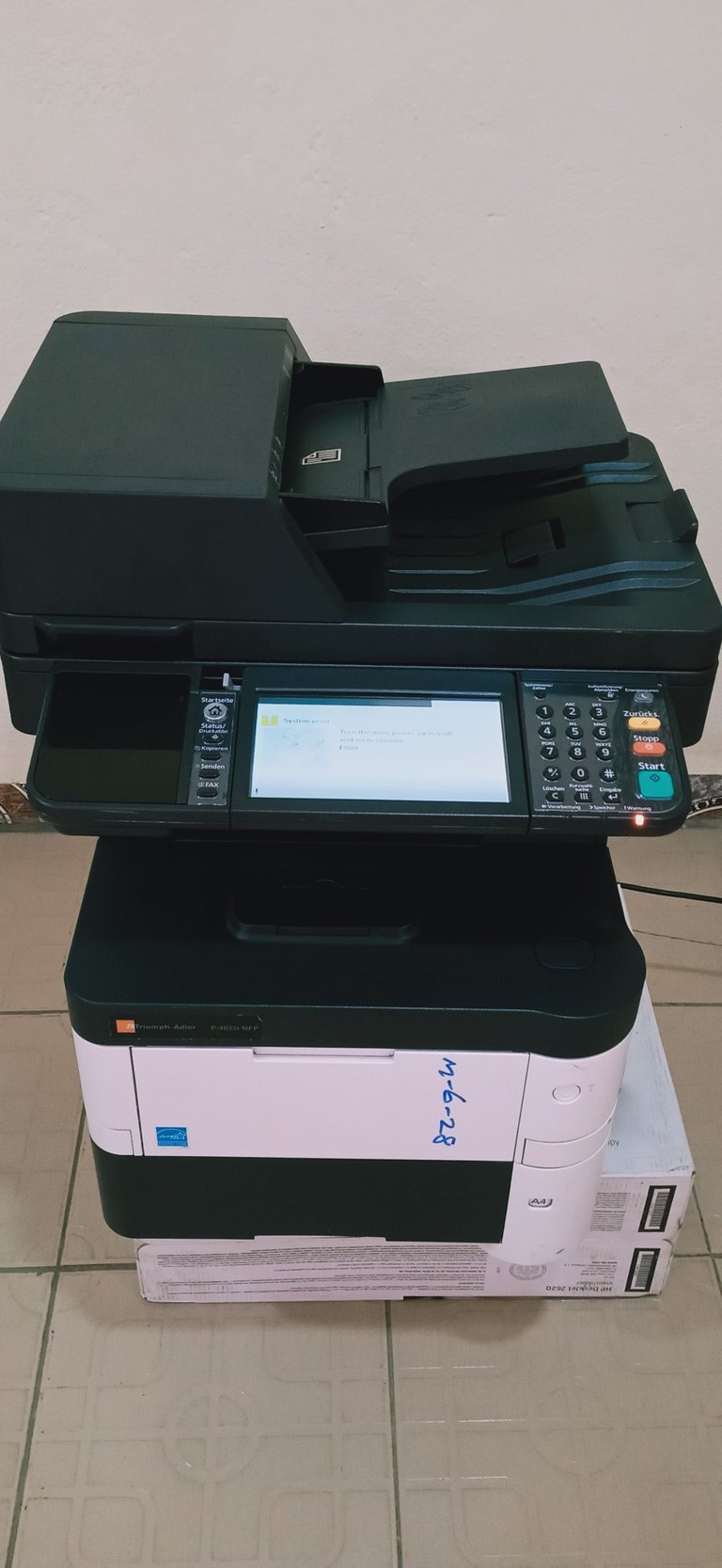 I bought a new multipurpose printer for my office. This machine added speed to my printing experience as it prints with the speed of 40 pages per minute.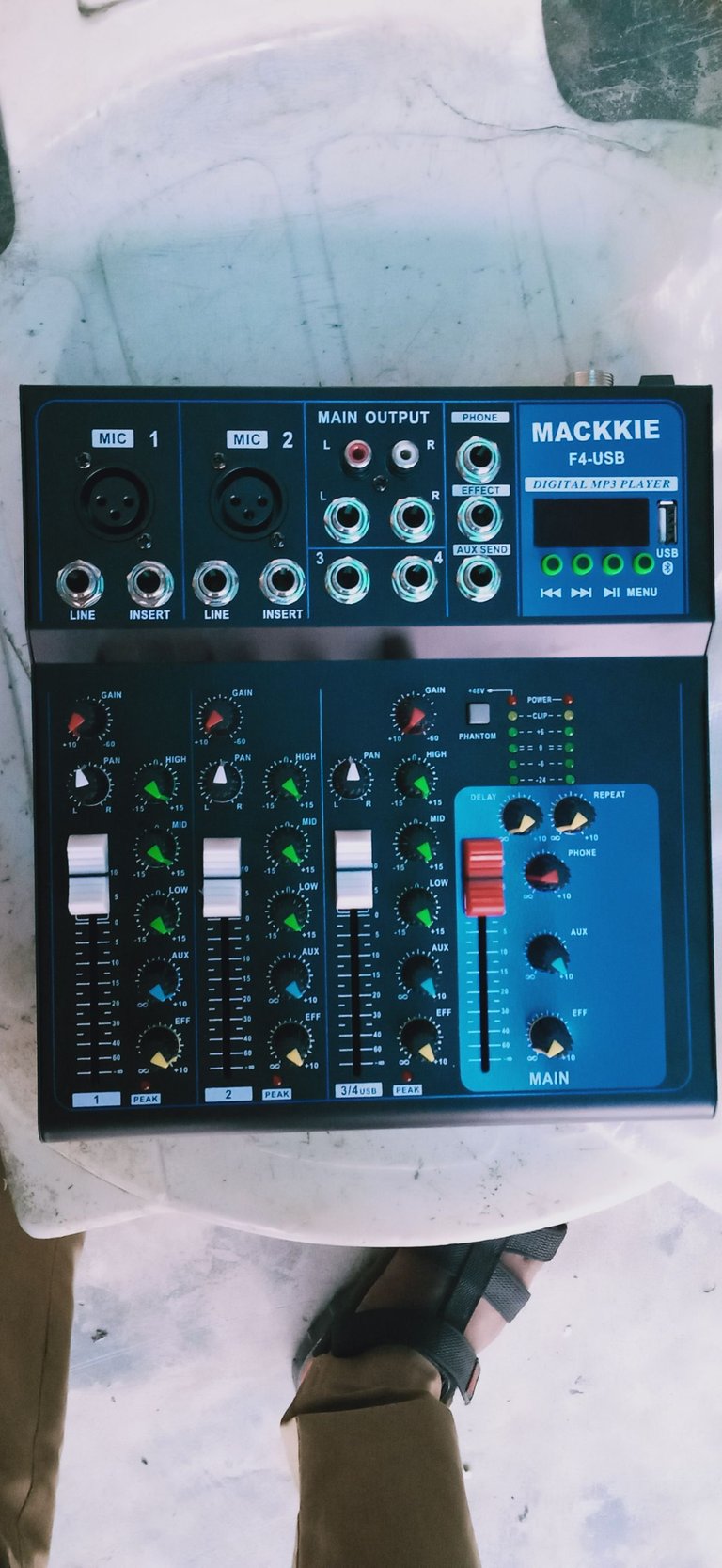 For my Vlog, streaming and other audio related tasks I bought this new 4channels live mixer amplifier. Streaming and recording sessions became better than before.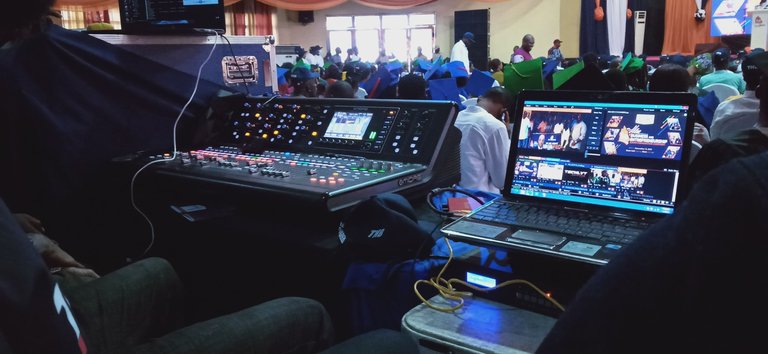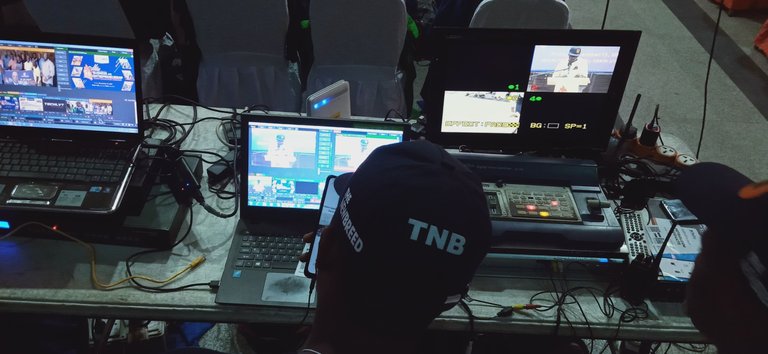 Working with different media teams, my live video streaming experience got better by the day.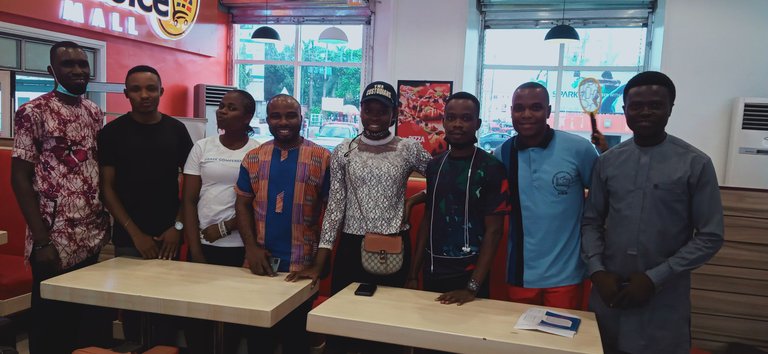 Speaking of team, I was opportune to work with a set of creative people who came together to plan and execute an amazing music auditioning and concert.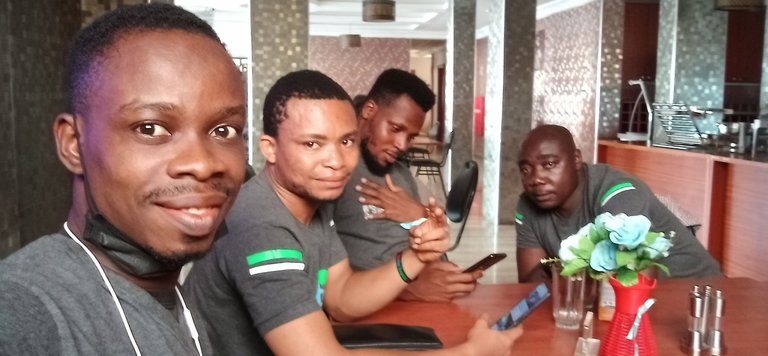 Media coverage work with these guys in Ogun State, Nigeria was an adventure I will want to take again this year.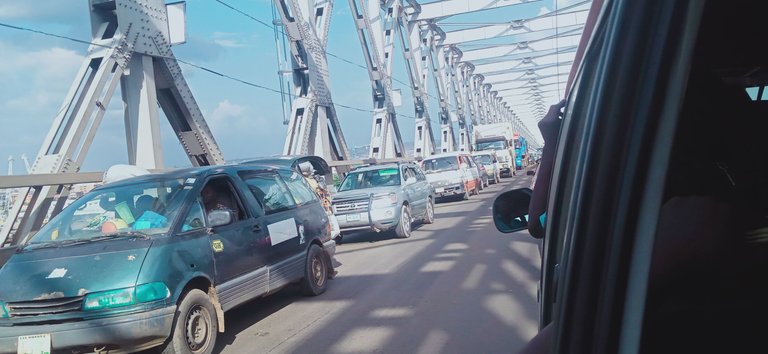 This is one trip I wont forget in a hurry. I got into the longest time taking traffic jam of my life during this business trip to Ogun State. It happened at the Niger Bridge between Asaba and Onitsha. It was fun though as I has some good sight seeing. I could see the river from wher my bus parked.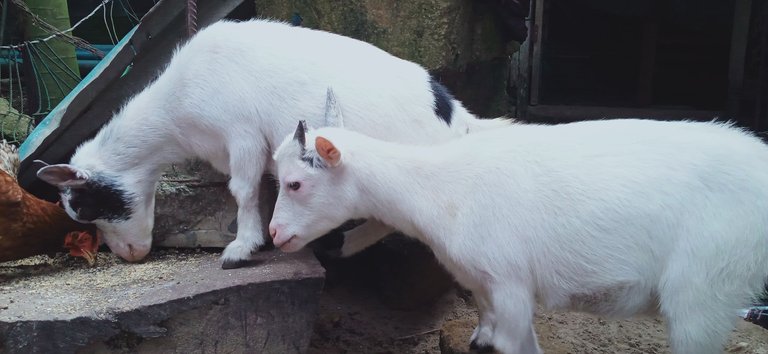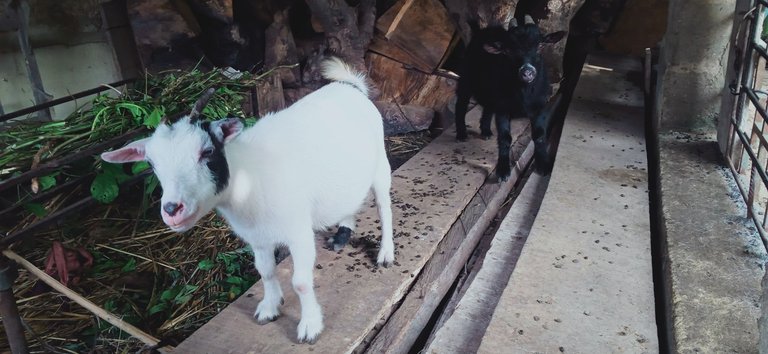 So, in same 2021 I started my own goat farm business. I have 7 goats in total, but just 3 of them are with me because I live in the urban area and there are no bushes no more. I gave the others to Some known people living in the rural areas where they still have grasses to feed them. I hope to expand the farm with more goats this year.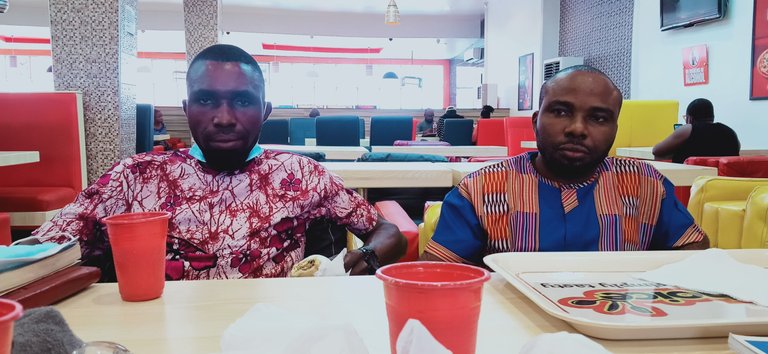 I met this two great men @ekotmordemy (left) and @uyobong (right). The former took me on a few classes about hive while the later introduced me to Hive and onboarded me to the system. I am so glad I crossed path with them.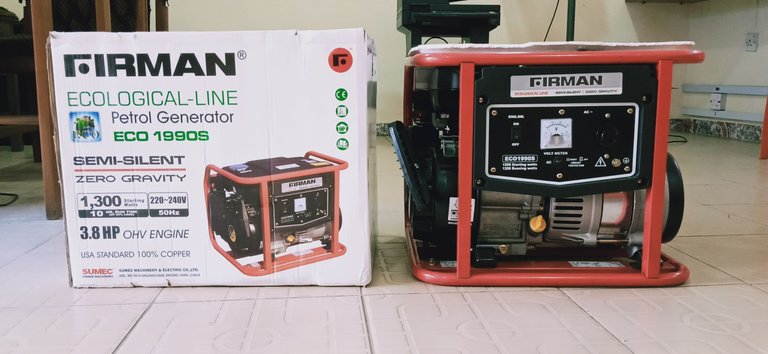 I purchased this petrol generator for my office. It serve as an auxiliary power supply system for my business place. It's been really helpful.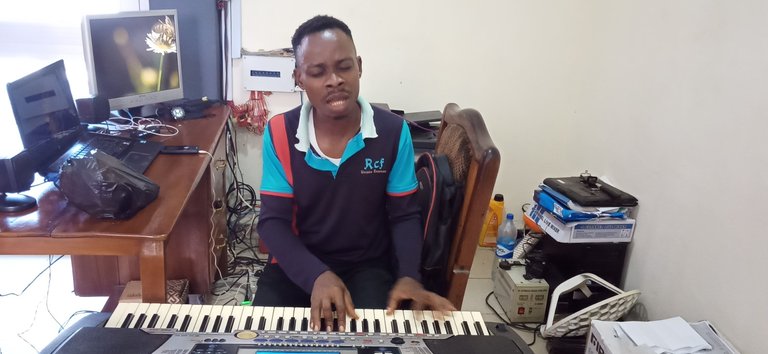 First time after a very long while I set out time in the office when I am not busy to improve upon my music skill. It was rewarding. I hope to intensify the training this year.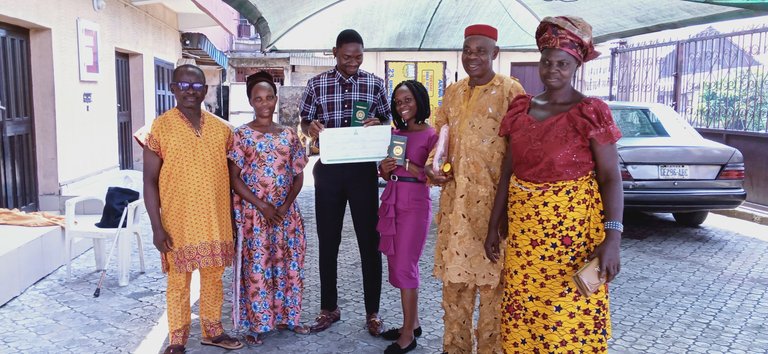 Viola! My second sister (in pink dress) got married to the tallest person in the picture. That was an additional blessing to my family. It was an awesome experience.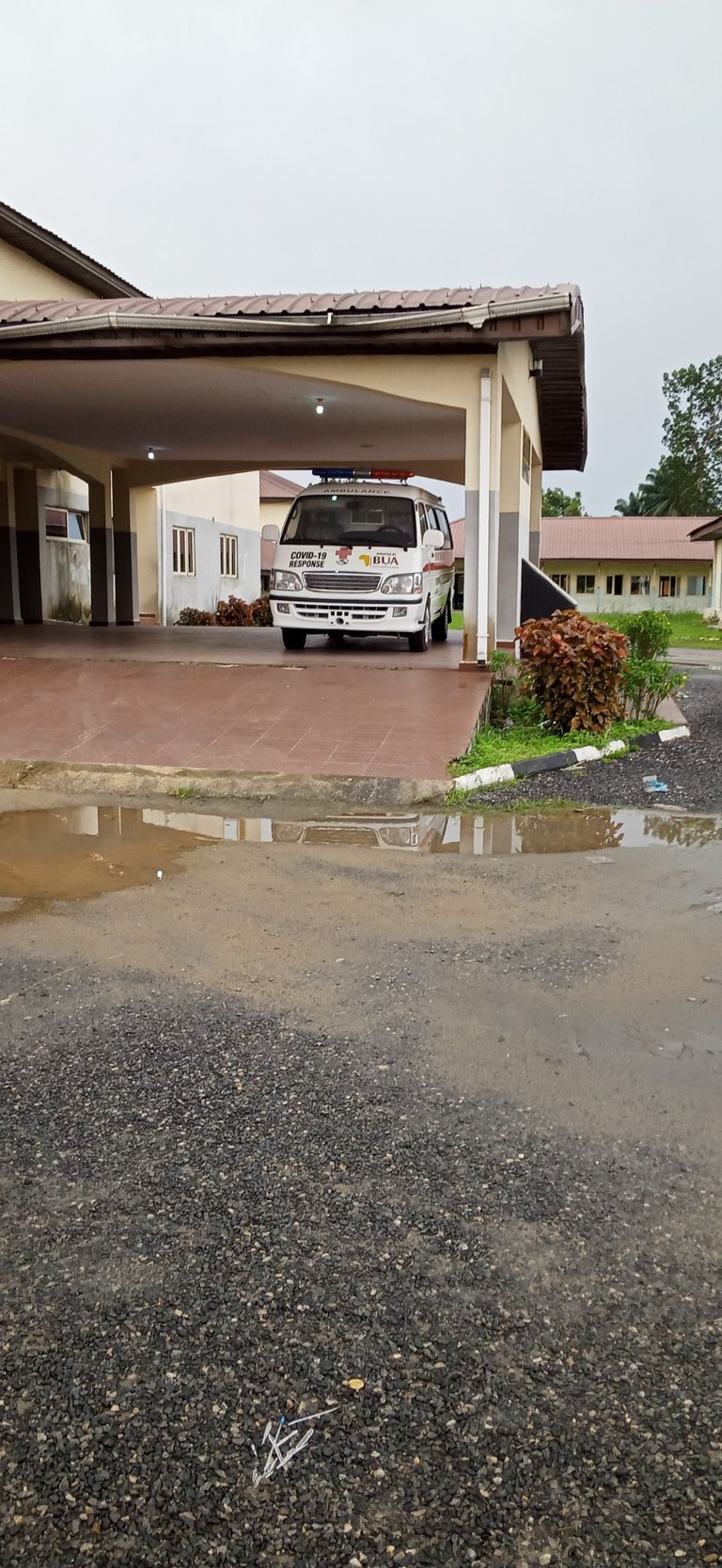 Well, sadly it happened that I made a visit to the hospital with my third sister. I will make a separate post about the event soon.
---
THINGS I TRIED FOR THE FIRST TIME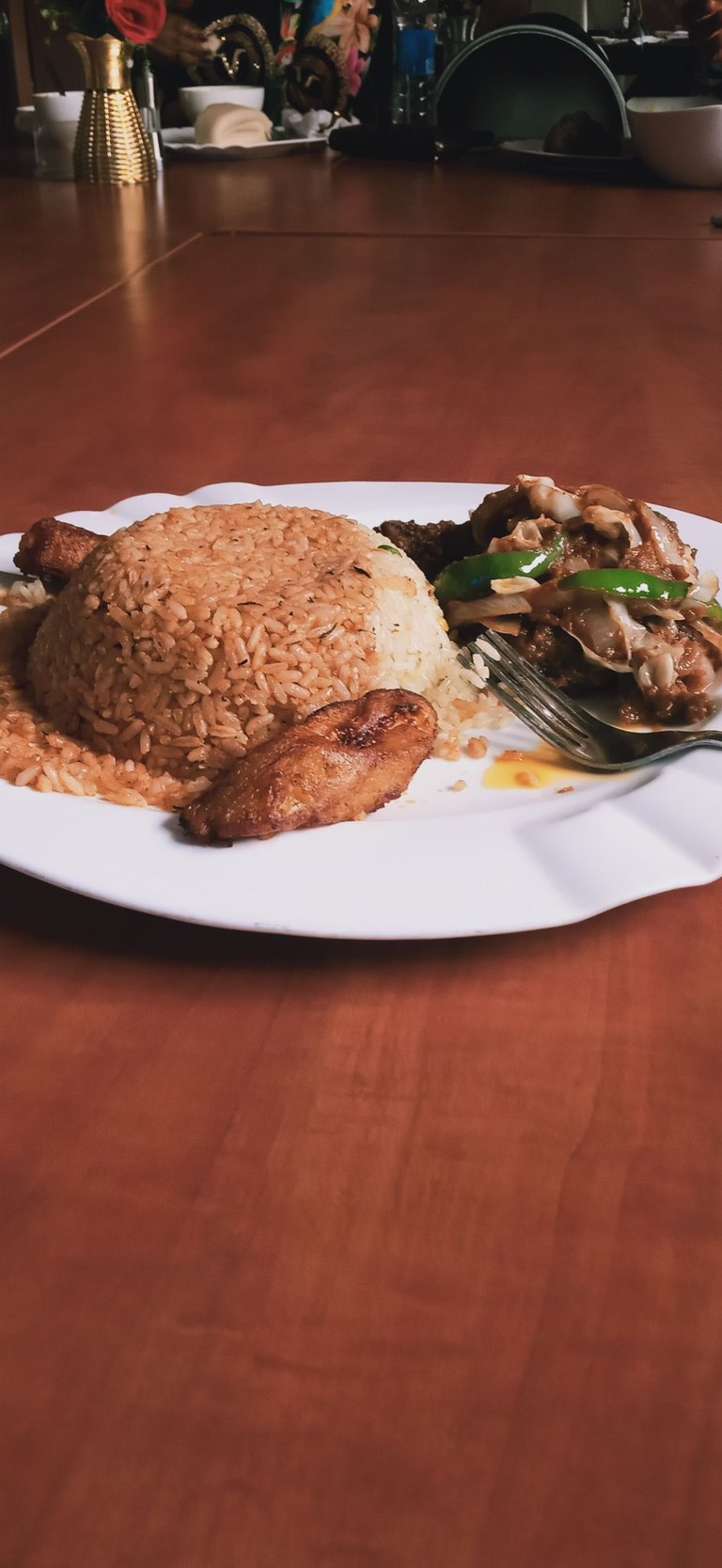 I got a treat to this dish after a stressful day's work. I have never had that combination of food. It was so spicy and tasted great. I kinda enjoyed it.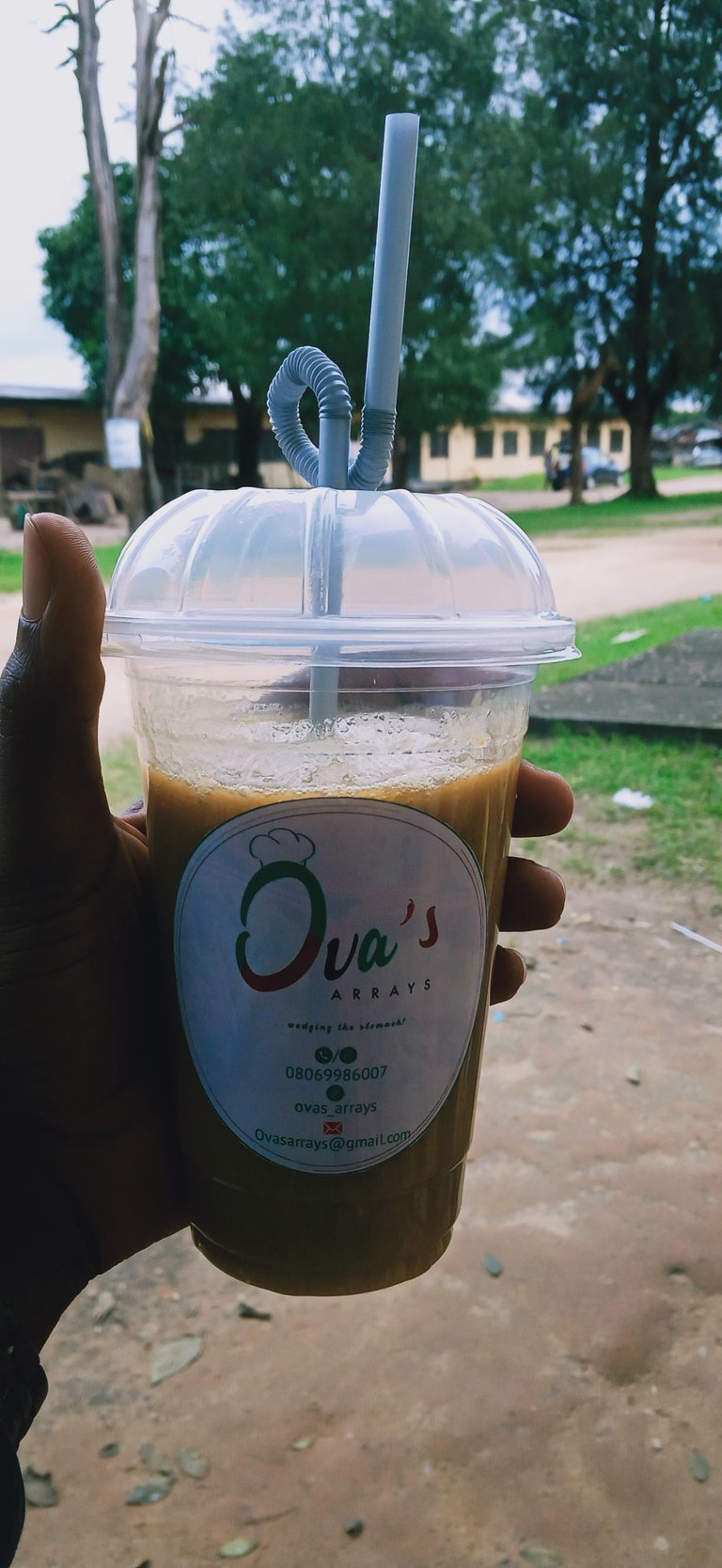 I also tried fruit smoothy for the very first time. I didn't really like it. It was so thick and slimy. Maybe there was too many things in the mix.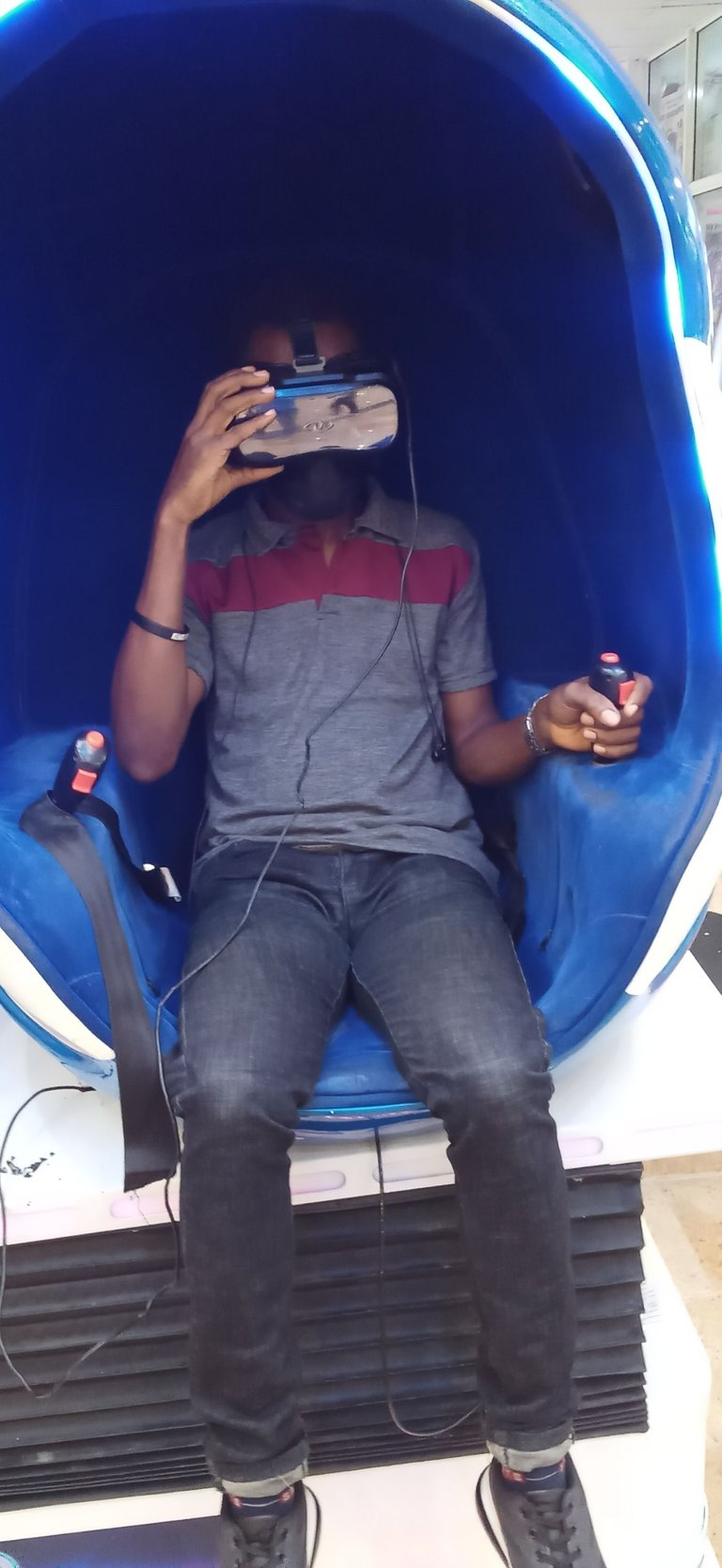 I had a time out with a very close friend and we tried the 9D VR Machine. For a reason I can't really tell, I didn't enjoy the experience. I felt I wasted some money on that.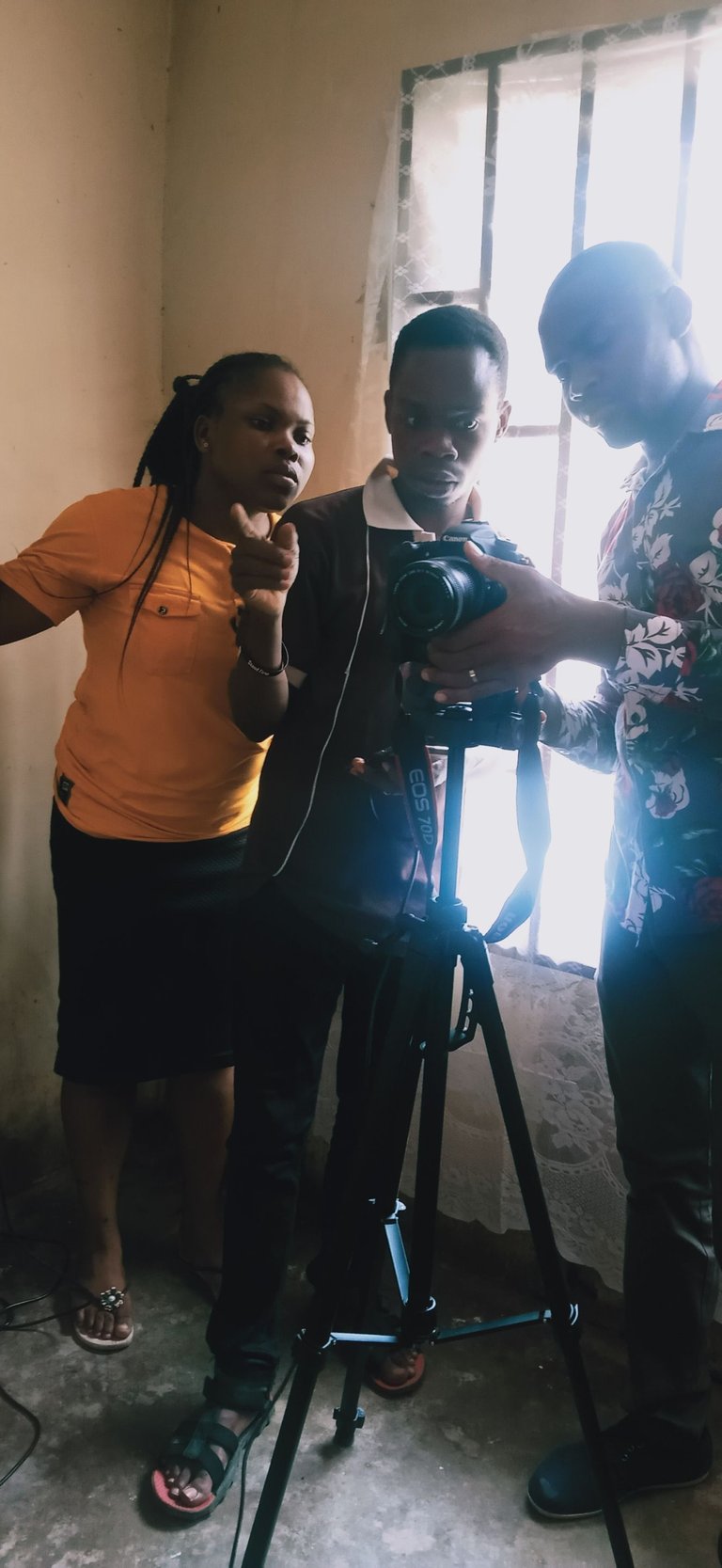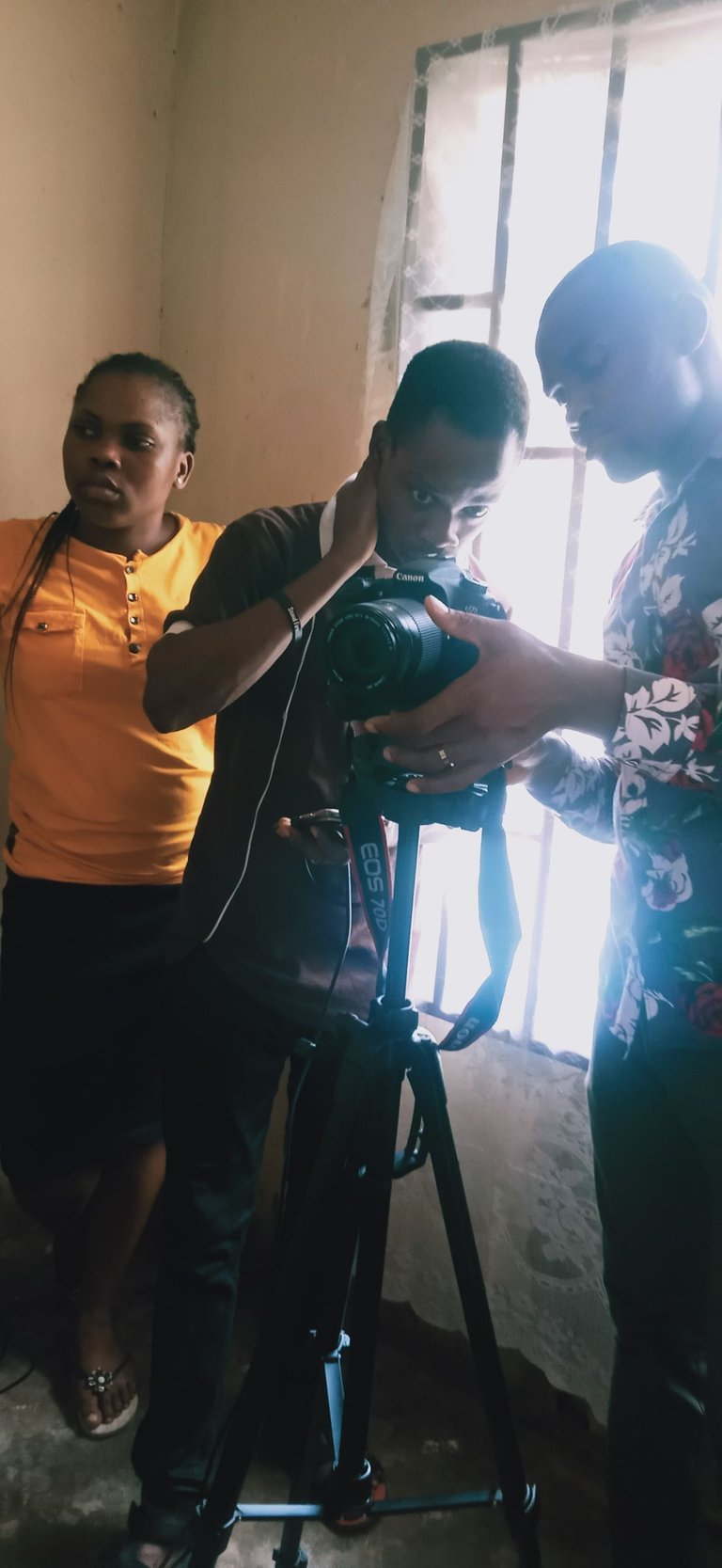 Then, I was a part of a low budget movie project. It was quite an experience with the team. Moments with them added to my knowledge of how movie productions are done. I want to do it again.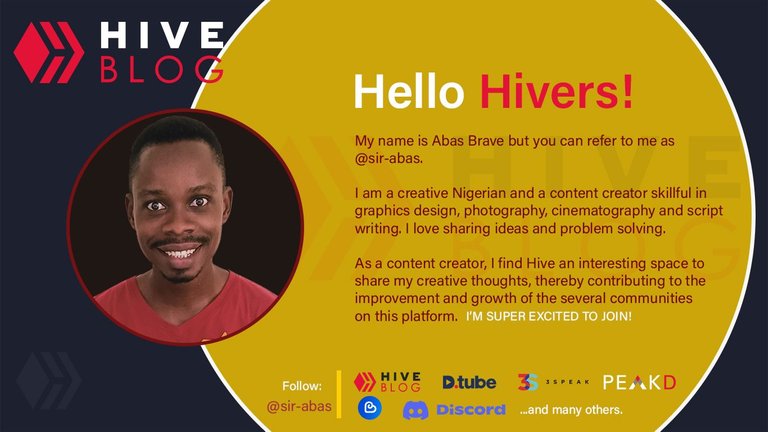 Joining Hive was one of the best things that happened to me last year and I have no regrets about that. This year, my experience here will only get better.
---
Well, that's a brief overview of my 2021. I hope you had some major achievements too. If not much or you had none at all, then I pray this year will definately be a great one for you.
---
THANK YOU FOR STOPPING BY TO READ THROUGH. IT MEANS A LOT TO ME ESPECIALLY WHEN YOU SHOW SOME LOVE. 😊
I remain @sir-abas.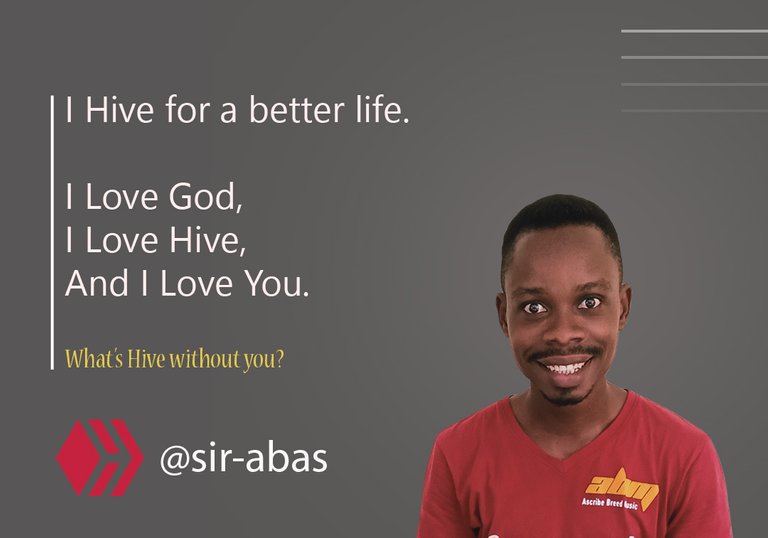 ---
---