SHARE YOUR BATTLE Weekly Challenge! DRAGONS!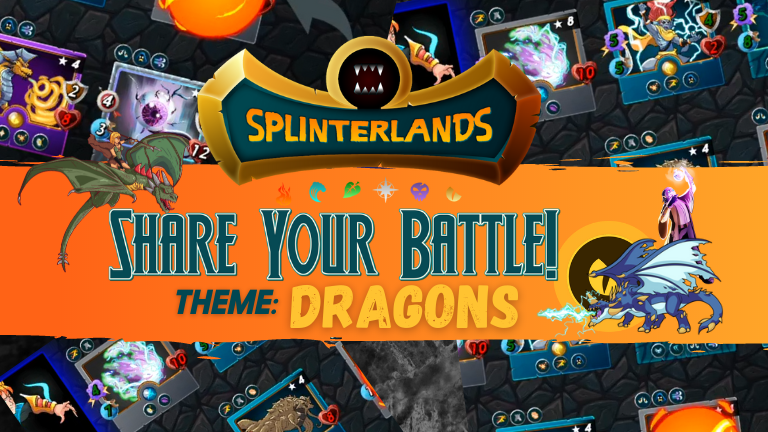 https://splinterlands.com?p=battle&id=sl_02bebf0c92d2402118c474d1380a6e84&ref=yaniko15
---

This is the only dragon cards I rented out because of the sudden change of starter cards. I don't usually use Delwyn Dragonscale before but now the sudden change of earth splinter having too many good magic cards why not and try it. I know that there was a summoner in earth comes with a +magic and why I didn't rent that cause it cost too much on how it really worth imagine a dragon I could probably use it in different splinters. And I won't forget the bad boy Daria Dragonscale with a Djinn Chwala I usually use it in a low mana cap where people usually use melee monster.
And here's what I use in the battle.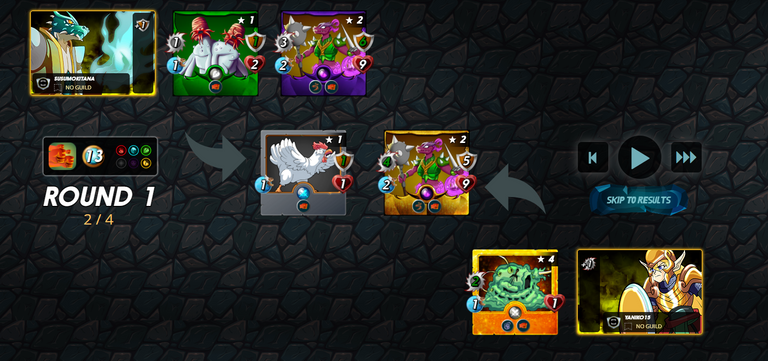 Battle Setting:
13 mana cap
A knockout rule
available splinter: Fire, Water, Earth, Dragon
As I stated earlier I usually use a dragon splinter couple with a djinn chwala monster in a low mana cap. The creeping ooze was not really necessary but if you have a extra mana to use he could be handy in many situation but don't you put those in the front the chance for your djinn chwala to attack will be miss and it could be fatal in a battle every miss hit is vital. I didn't have a chicken here cause I forgot to use it 😅 So don't be like me always forgetting that chicken.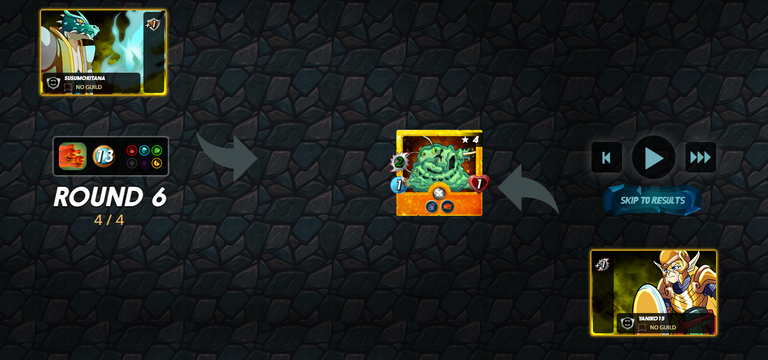 Mvp of the day creeping ooze 😉 My plan did work. He/She lose cause He/She doesn't have the plus attack and he did put the monster at the front usually a battle between djinn chwala end with a draw but if the other one has a chicken and the other one has not the one will win. and here we could see He/She didn't bother to protect those instead He/She just gave it away.
I like Dragon cards I won't be removing them from my list of cards to rent. Maybe I'll try another combo of those new Dragon cards. So that's all for now I'll let you know next time what is the result. HAVE A NICE DAY EVERYONE AND HAPPY GRINDING 😇
---
Save BIG on all your Swap.Hive / Hive needs with HivePay:
https://hivepay.io/swap
Follow me on:
https://peakd.com/@simhot
https://twitter.com/jmpadua4?t=fD9vV4VobGRQ58BrTjFBBA&s=09**
~Qoute of the Day~
"The best preparation for tomorrow is doing your best today."
---
---