light reflection || neoxian city photo challenge-week :13
hello my dear friends ,hope are you well this time. you guys know all ready i am a mobile photographer. i also join many type contest previous time but time i join this contest. frist of all said this guy ,who host this contest.
---
this day i share my contribution about this photography. i also share how i capture this .hope you guys enjoy my contribution and story .actually i also this content caption all.
---
since i am a working people. literally vacation is very important for me. this photo i capture this winter vacation when i go dhaka to chadpur by ship. actually this winter season we got a 7 days for vacation. every vacation is very important for me cause i also spending this time with my family and friends.
---
my cousin lives in a chadpur city .last summer season he also going and join his work. after four month later winter is coming and i also got vacation. my cousin sometimes call me and offer going to his place .he said chadpur is very beautiful city .that's why me and wife also decide this winter vacation we also spend our time this city .
---
when we go to chadpur the main theme journey by ship .this the main attraction. me and my wife also enjoy very much our journey and vacation time .we also seen many kind of beautiful places and when we go this area this journey just memorable for us .we can't never forget this .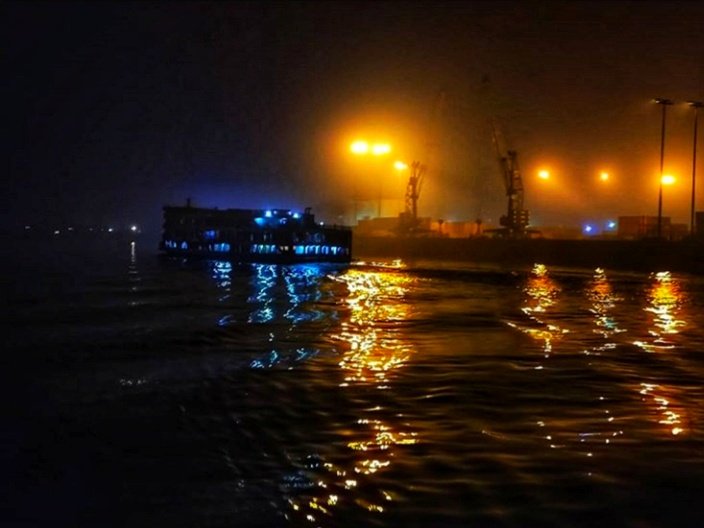 this photo i taken when that day i came dhaka ,that day lots of fogg fall down another ship also come that time i also Capture this .i don't know how was it . i just try my best.anyway this the previous history about my photography. photography: author. location: shadorghat ,dhaka . device: Samsung Galaxy A20. thank you.
---
---