Jurgen Klopp was unable to attend his mother's funeral in Germany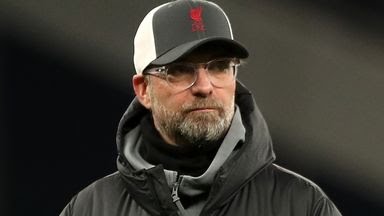 Liverpool FC manager "Jurgen Klopp "was not actually able to travel to Germany for the funeral of his mother which was on Tuesday .....
The reason why he could not travel was because of the general travel restrictions which was actually in place due to the Covid-19.......
The Liverpool manager jurgen Klopp have actually made an emotional tribute to his mother named "Elisabeth" after her death..., She was actually aged 81, but it is really sad that he could not really attend her funeral in person.....
Well during recent times the german government have actually banned all the UK arrivals and that is actually due to the new coronavirus variant which was beginning to originate in England,......and the restrictions was currently in force until the 16th of February but is still expected to be extended though.....
In the words of jurgen Klopp
"She meant everything to me," .....
That was jurgen Klopp was confirmed to have mentioned to a German newspaper known as Schwarzwaelder Bote. "
According to him he believes that "As a devout Christian, he knows that she is now in a great and better place....
May her soul rest in perfect peace....and we thank her for giving birth to a great manager like jurgen Klopp...
---
---