A door closes, thousands open
When we use the phrase "when a door closes, thousands open", in reality, what we are looking for is to raise our morale after having experienced a bad moment and in this way, we do not lose hope of continuing to look for good opportunities.
Literally speaking, the phrase suggests a possibility that even if something we plan does not take place, later on we will have other opportunities or alternatives that will be executed and when it happens, it will give an unexpected turn to all the plans we had.
For this new opportunity to come successfully, we must be willing and attentive because there is the possibility of having to rethink life in a more stimulating direction.
The purpose of this phrase is to instill the conviction of hope at the time of having been affected since it directly confronts two fundamental values: Misfortune versus hope; For this reason, it encourages the need not to despair and be attentive to all the opportunities that may arise around us.
To my understanding, the phrase puts in context an image of life as a house with different doors, each one offers us pertinent alternatives that help us to get ahead.
For all this, I tell you that, even if a project is not given to you in the first instance as planned, do not be discouraged; Keep trying and looking for other alternatives because opportunities will always be behind every door in life...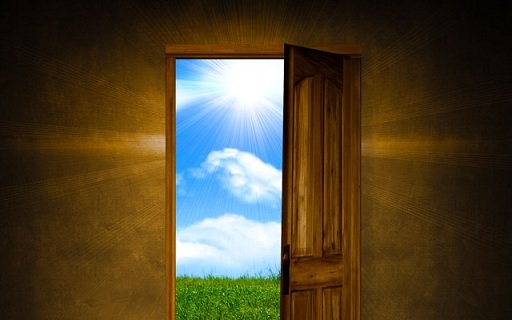 Photo credit
---
Posted via proofofbrain.io
---
---