Week DCity Progress Update - Minted 19 New NFT's across 3 Cities - Making over 80% ROI Minting Citizens!!!

My City Overview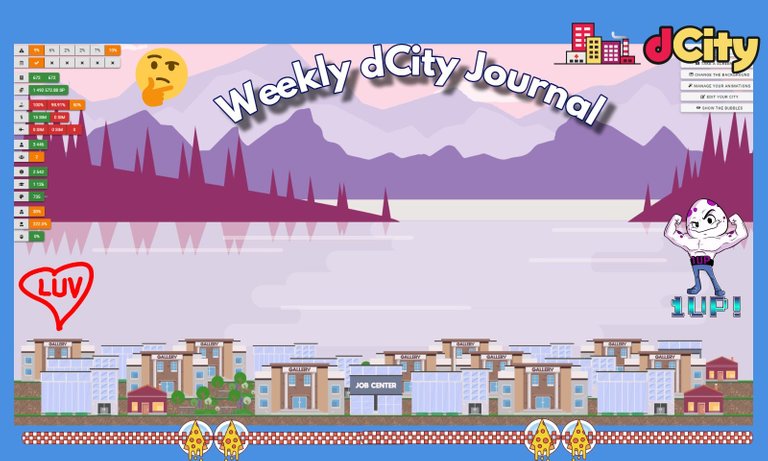 Weekly Stats Update
NFT'S Minted
Citizens Cards Minted
Homeless -
Immigrants -
Worker -
Hard Worker -
Technologies Minted
Training & Criminals
Worker -
Workers -
Artist -
Scientist -
Animation & Backgrounds
Random Stats I Like To Track
Total Cards
Basic Income
Education (25% Discover Chance)
Creativity (9% Discovery Chance)
New Citizen Chance 30%
Crime 0%
Training 222.5%
Unemployed
SIM Power
Sim On Hive-Engine
Cards Bought SIM
Weekly Digest - The Good, Bad and Sensltess
.

Sister Cities - Senstless.Rental
Senstless.rental
Total Cards 326
Education 1088 (25% Discovery)
New Citizen Chance 24%
Unemployed
Citizens Cards Minted
Technologies Minted SIM Value of 1175!
Thoughts and Future Plans

Sister Cites - Initech
Total Cards 91
Education 44
Unemployed 0 Perfectly Balanced
NFT'S Minted
Citizens Cards Minted
Very Quite

New City - Senstlessmonster - ROI City Experiment
After hearing so many complain about the taxes for the past month of two in discord, I wanted to look at other ways to earn in this game. For my experiment, the city was built as follows. All citizens will be sold at "market rate" ( no dumping for bids if too low) but trying to list them where the cards are likely to sell.
City Investment 87 Cards 15,174 SIM
I went to get max 30% New Citizen discover, while having a 1% chance for Technology discovery.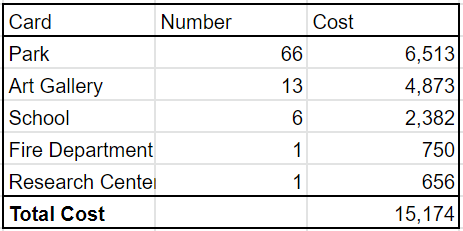 Citizens Minted To Date
Immigrants
Homeless
Cards Sold
Immigrants
Homeless
Total Sim
ROI Actual and Projected
---
---