Took a trip to An Ice Castle over Valentines Day! Super Unique Family fun!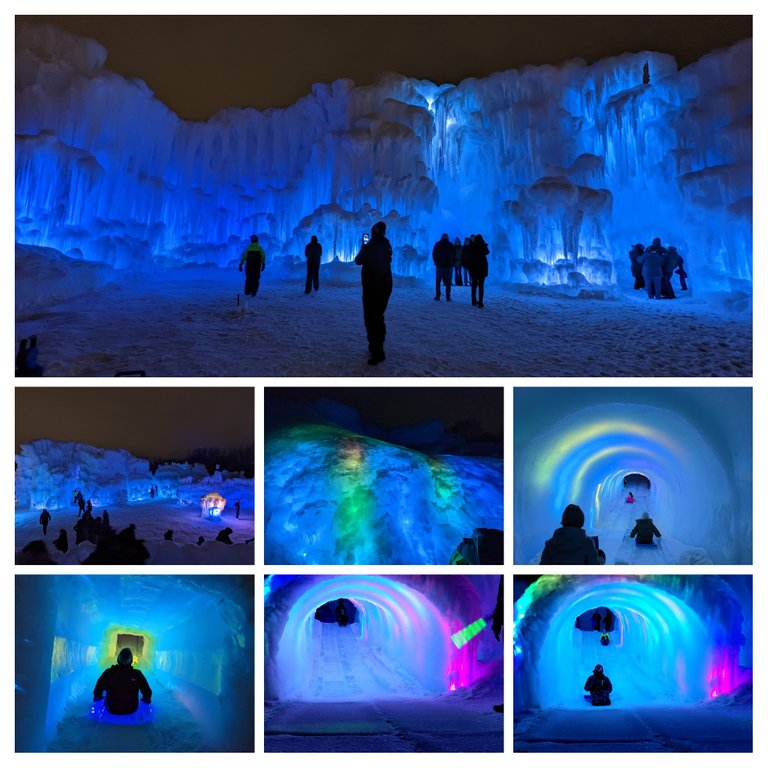 Really had a blast with the family!!
My wife found this place and said we should go. So we bought tickets and planned to see this the night before the monster truck show. We showed up not sure what to expect. They had a lot of cool stuff all lite up at night. They had a Ice Throne you could sit in, Fire Hand warming stations. Fountains with dancing water and lots of ice slides. Some was hard to take photos since it was low light, but here are the best ones I could get.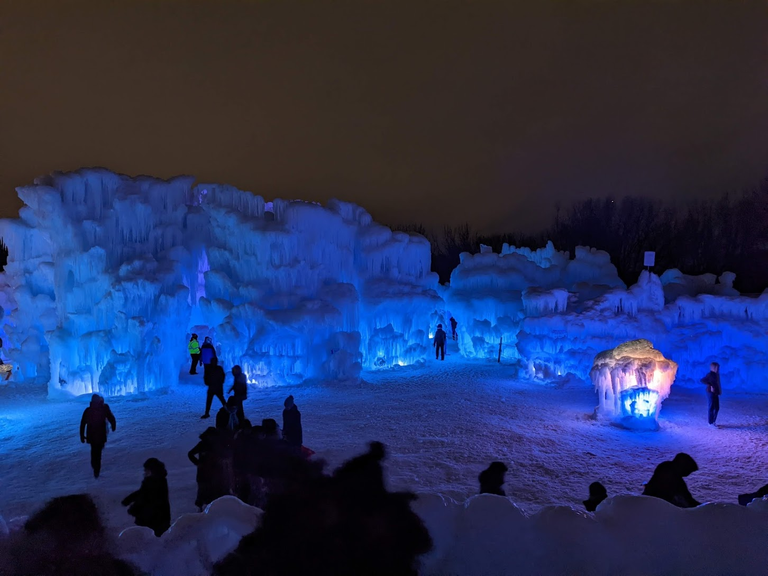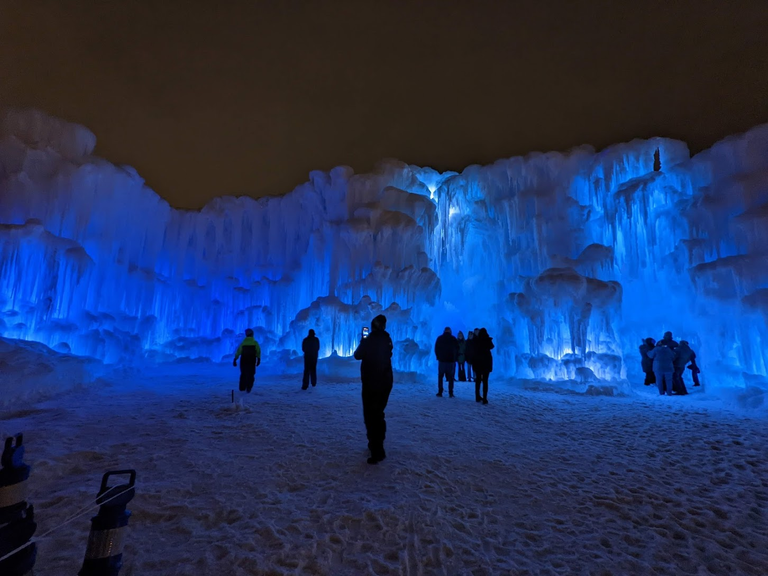 Lets check out some ice slides.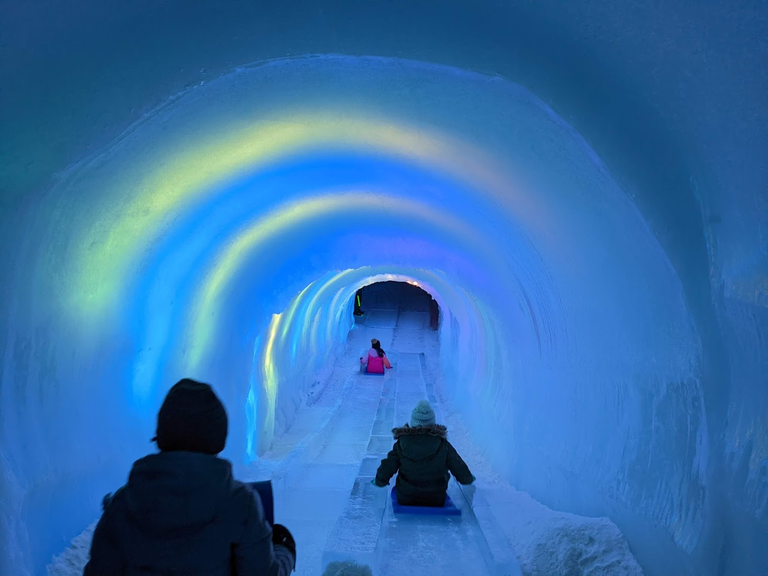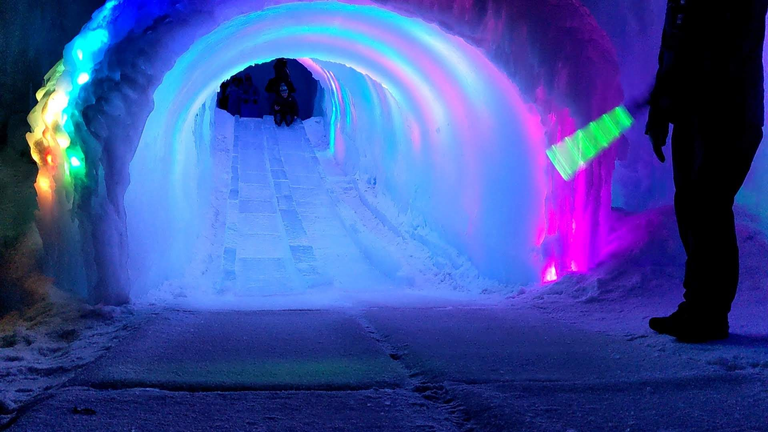 The first slide is a dual slide. Two people get to go at once. They give you these thin plastic sheets to slide down the ice on. I will say it was a little hard to get down on the slide, it was just ackward for some reason, but it was fun. Needless to say we had to got 5-6 times in a row to start the night. You really came down the slide pretty fast and they had a few saftey officers there making sure there was not a pile up at the bottom or crashes. Honestly, they had to hate the job, but you know they were needed given the general level of stupidity people have/show.
Next slide - Solo Tube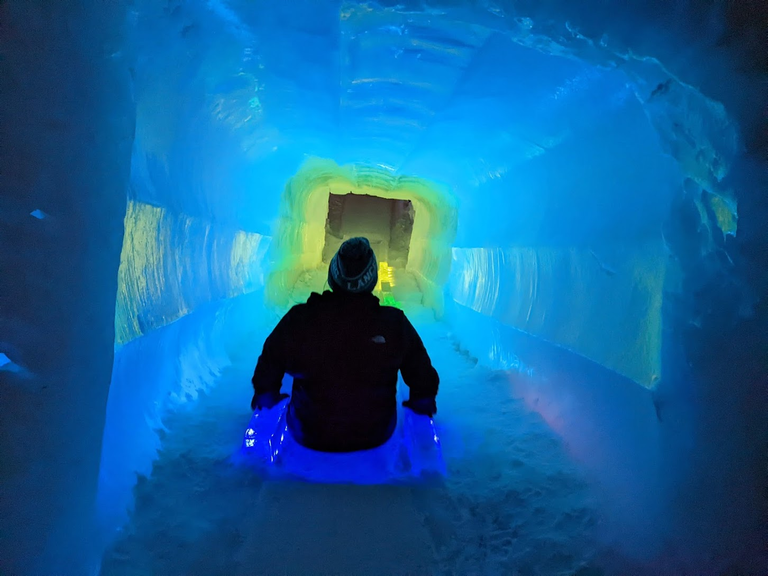 This one had a line too, but no safty officers. You really got flying by the bottom and had to have a controlled crash at the bottom, at least I did. Kids liked this one a lot too. I will say, while these pictures don't really show it, the led's frozen into the ice were always changing and flashing. It was really cool. I took a quick video to show the tunnel.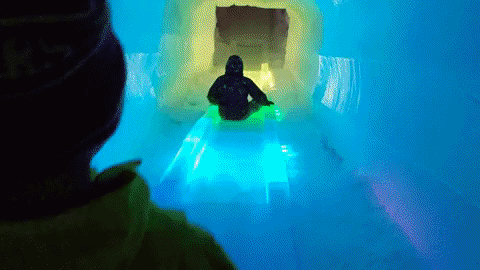 Given how much fun that was, we made sure to do this slide 3-4 times each as well. It sure was unique and fun! There were a lot of other cool things to see. They made sculptors in the ice, and carvings, but none of my phots came out well. The I guess my low light camera shots need some work.
Crazy to think how much water they used, and how much underlying structure they had to build for it all. I was impressed for sure and would go back next year for another visit. It was something interesting to give a try. Got to get out and have that winter fun if you live where there is winter.
~~ Peace @senstless
---
---