Amazing view of Sunset & Rainbow in Karachi today
As usual, Monday mornings are tough. After weekend, it is difficult to wake up on time and get ready for office, reminds me of school days. Whether you like it or not, you have to do it. So, it all started the same way today and I was a little late for office. It was too hot, Sun was having no mercy. Sweating all over the body in seconds. However, my colleague with whom I go to office, took me in no time. Nice bike rider!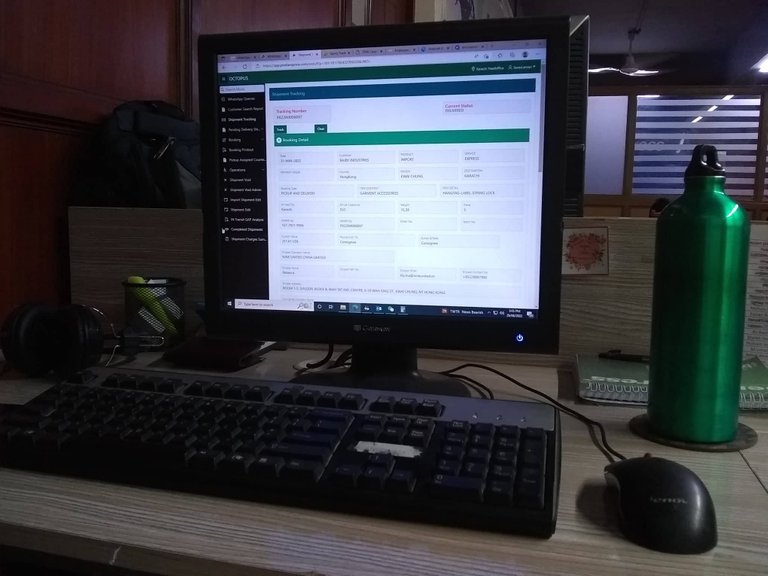 I got so busy in meetings and emails and time passed so quickly. Suddenly, I heard that it is all dark outside. It was around half past 2, clouds were all over the place and they started raining heavily. The weather changed completely, it was a nice cool breeze with the rain.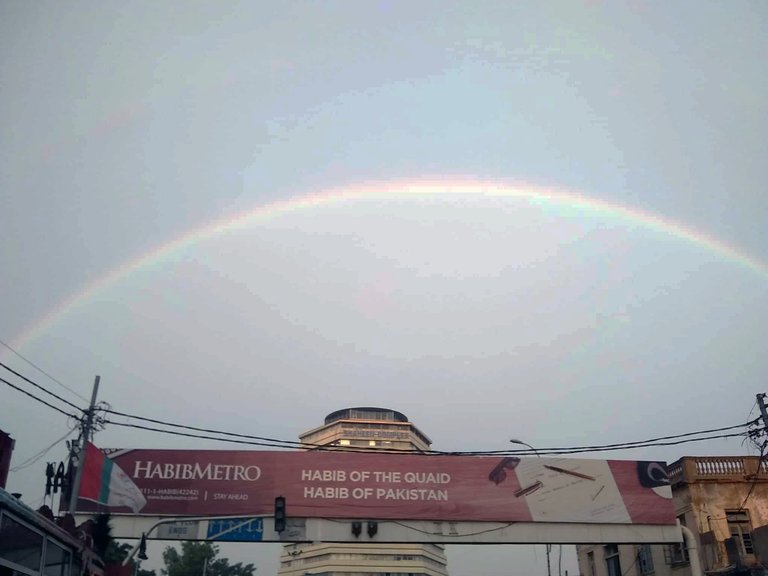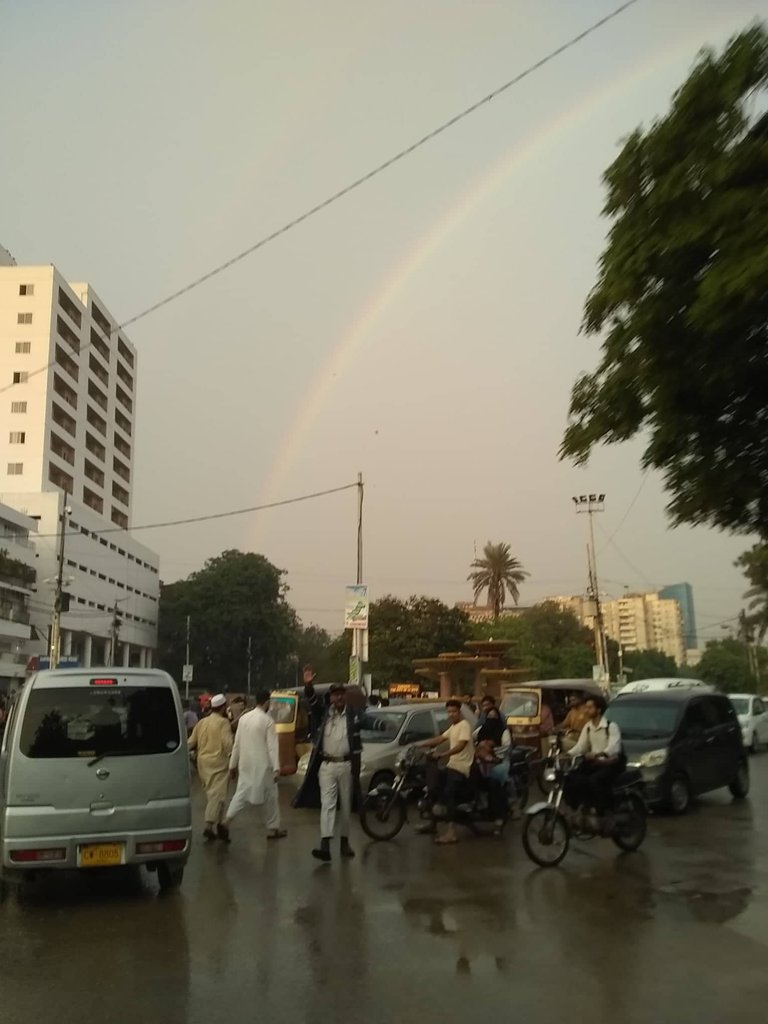 I was busy so unable to take pictures of that moment. At 6, when we were heading back home, we saw a fabulous moment. A rainbow up in the sky, I have never seen such rainbow in Karachi. It was my first time. There were showers but not that heavy rain, so we slowly moved on the side of the roads, faced a little traffic at few places.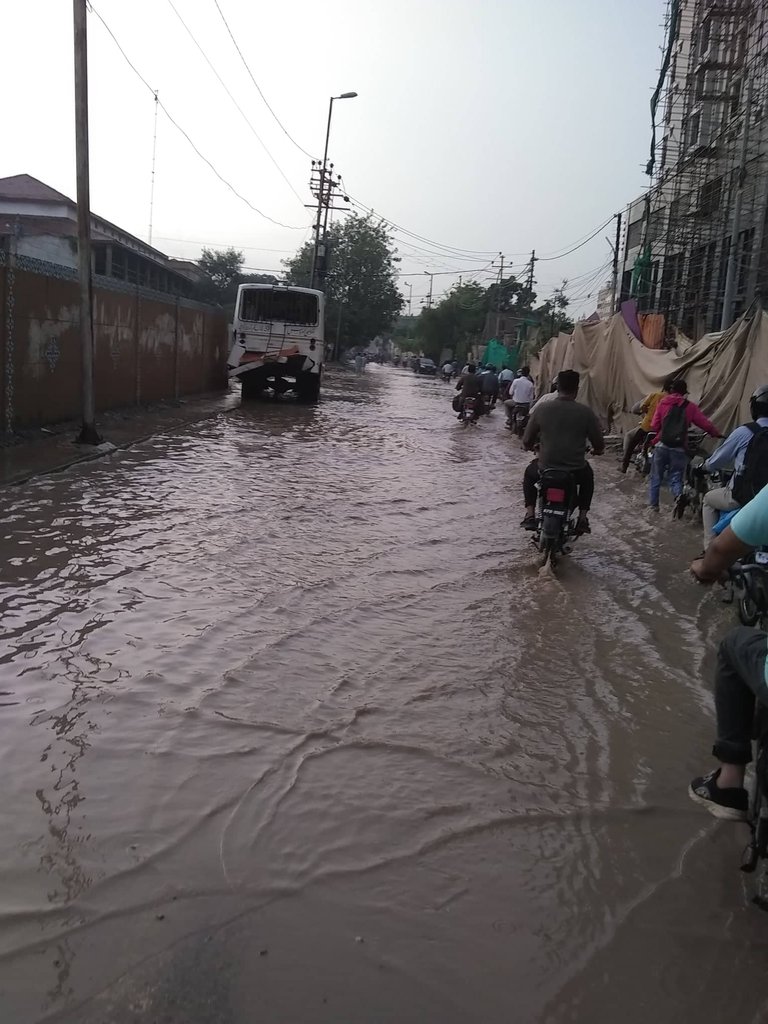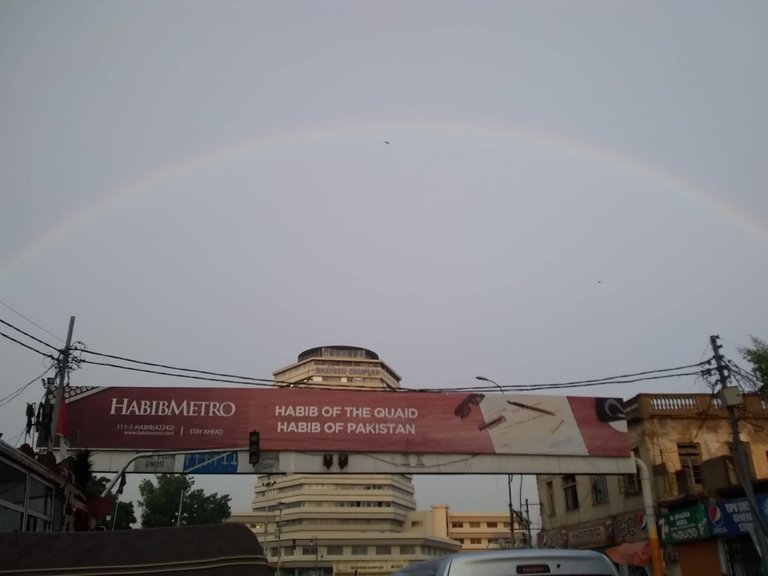 Then, we came across this lovely sunset view. It was looking so amazing in reality. I did my best to capture the moment from the running bike. It was no time to stop and take pictures, we were tired and just want to reach home at earliest.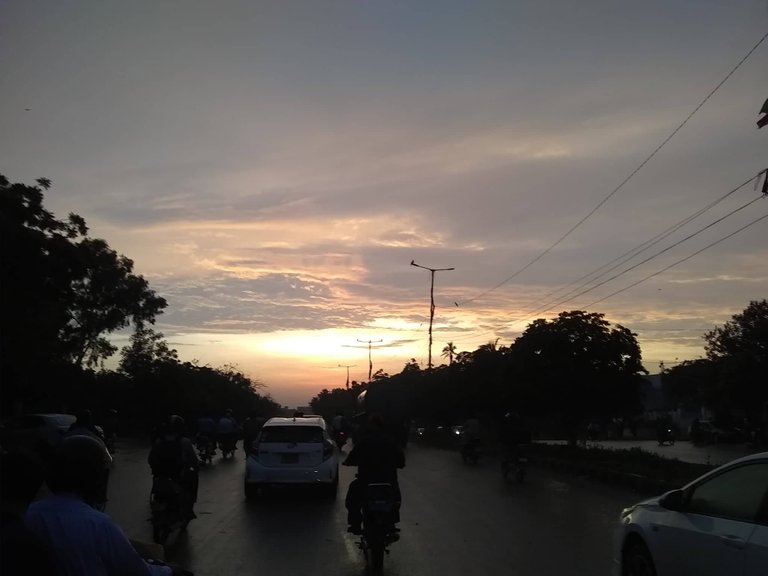 Overall, it was a nice day with some rain and splendid views of rainbow and sunset. Specially the sunset view was so relaxing and eye catching, one just sits and keep watching that moment until it is all dark.
---
---