Promoting TypeEarn | Accepting TypeEarn Mentors Applications Now!

Promoting TypeEarn | Accepting TypeEarn Mentors Applications Now!
Dear Steemians,
It is always very exciting for me to see passionate Steemians getting involved in the mentoring program. This is our 7th Steem Mentor Team. Our goal is to reach out to new users (outside and inside of Steem) to participate actively in the TypeEarn community. New users need a personal hand of guidance from veteran users to get them engaged and effective in a community quickly.
So far, our mentors in the different Steem Mentor Teams have added great value to the Steem ecosystem in promoting these DApp platforms to new users on Steem.
We are now ready to recruit TypeEarn Mentors.
This is a great opportunity for everyone to work together to grow the TypeEarn community.
---
As a mentor, you are a guide, a leader and a teacher.
The mentee is your student and follower.
---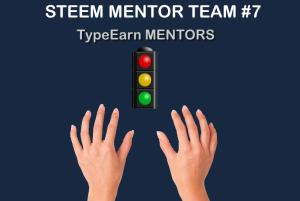 1. Requirements to be a TypeEarn Mentor
TypeEarn mentor needs a reputation of at least 45
TypeEarn mentor needs to be active and using the TypeEarn Platform.
---
2. A Successful TypeEarn Mentor
Onboard newbies outside of Steem to sign into TypeEarn platform
Onboard newbies on Steem who have not signed in to TypeEarn yet and start participating on the platform.
The mentee needs to buy TPC tokens to use the site for at least 10 days. It will be even greater to see their increase of their typing speed.
3. Role of a Successful TypeEarn Mentor
Reach out to people outside of Steem via social media such as FB, IG, Twitter, Linkedin, etc
Reach out to potential newbies on Steem and welcome them! Use the #introduceyourself and #introducemyself tags
@heyhaveyamet helps you discover some amazing newbies every day
Welcome the newbies! Get to know them. Introduce yourself to them.
Introduce TypeEarn to mentees
Show them how to sign up to the TypeEarn.
Share with your mentees about the TypeEarn site. Let them know why you participate in the TypeEarn community and the great purpose it has for you. Explain to your mentees the benefits of holding and mining the token.
---
4. Time Frame
You have a time frame of 1 month to do your mentoring work! It will be in the month of November.
5. Rewards
The founder of TypeEarn Team @tykee is sponsoring the
TypeEarn Mentor Program! You will be rewarded for your hard work.
Each mentor can aim to mentor as many mentees in this 1st Round. There is no limit as to how many mentees you can get in. Wow! Go for it. Your hard work will be greatly rewarded!
For each mentee you help, you get 5 TPC.
Let me give you an idea of how much reward you can get if you work hard.
| Numbers of Mentee | Rewards |
| --- | --- |
| 1 | 5 TPC |
| 5 | 25 TPC |
| 10 | 50 TPC |
| 20 | 100 TPC |
| 30 | 150 TPC |
| 40 | 200 TPC |
| 50 | 250 TPC |
| 60 | 300 TPC |
| 70 | 350 TPC |
| 80 | 400 TPC |
| 90 | 450 TPC |
| 100 | 500 TPC |
| 1000 | 5000 TPC |
If you can bring in 10,000 new users, you will get 10,000 TPC! How's that for a reward!
---
5. Who will be accepted as TypeEarn Mentors?
We are Accepting only 10 TypeEarn Mentors for Round 1.
a. Write a post: I am applying to be a TypeEarn Mentor for the Title & state the reasons of your qualifications. Tell us how you are going to invite and mentor your students. How will share the benefits of the TypeEarn Platform.
b. Tag: #typeearn #beamentor
c. Put your post link in the comments below.
d. The TypeEarn team will decide on the final 10 TypeEarn Mentors for Round 1.
---
6. Deadline of Application - November 4, 2019
Hurry, apply today!
The deadline of application will be 7 days from now at the payout of this post.
When the 7 days are up, I will write another post to tell you who the 10 selected TypeEarn Mentors with more specific details of the TypeEarn Mentor Program Round 1.
Let's have fun,
Rosa
---

Thank you to Our awesome delegators
@paulag | @amico | @rosatravels | @dylanhobalart | @robmojo | @d00k13 | @newageinv |
Thank you to Our awesome supporters for your donation
@rosatravels | @katerinaramm | @pharesim | @etcmike | @paulag | @geekgirl | @carlpei | @whatsup | @amico | @moghul | @iamjadeline |@earnlogy
Please support us and Donate 1 STEEM to support @BeAMentor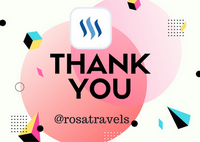 We will give you UPVOTES for your support!
---
Thank you for reading this post! If you like the post, please upvote, resteem and comment.
谢谢你的阅读!希望你喜欢。如果你喜欢我的分享, 请点赞并跟随我。
---
---