# 628 - Peace Dollars
Two weeks ago I wrote an article about a MS-65 Peace Dollar:
https://steemit.com/steemleo/@ronaldoavelino/612-1922-peace-dollar
My friend @silversaver888 commented about her love for Peace Dollars and later asked if I had others in my collection.
It took me two weeks to assemble all Peace Dollars that I have (my collection is in several different locations) but I only found these 17 coins, all junk silver.
Some are really junk, but a few appear almost uncirculated, for example one of the 1923 and the only 1926 (both at the center of the photos).
They are:
3 x 1922
2 x 1922-D
1 x 1922-S
2 x 1923
6 x 1923-S
1 x 1924
1 x 1925
1 x 1926
So, here is my homage to you, @silversaver888.

The Peace dollar's obverse depicts Miss Liberty, facing left, wearing a diadem of spikes (in somewhat similar style to that seen on the Statue of Liberty).
The reverse shows an eagle perched on a rock, with a laurel branch, and with PEACE inscribed below. The mintmark is found below the N in ONE and it is almost impossible to see with a naked eye.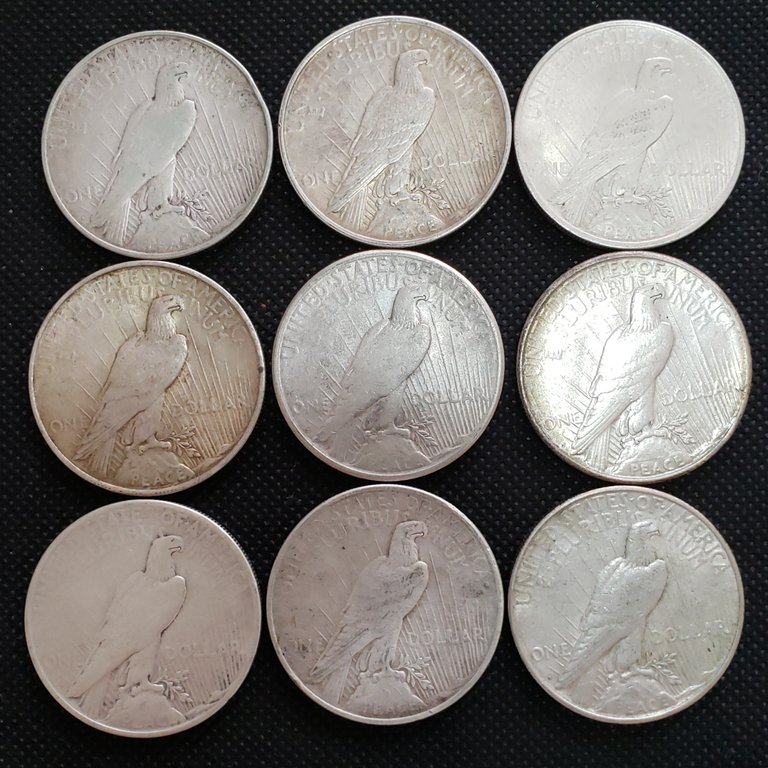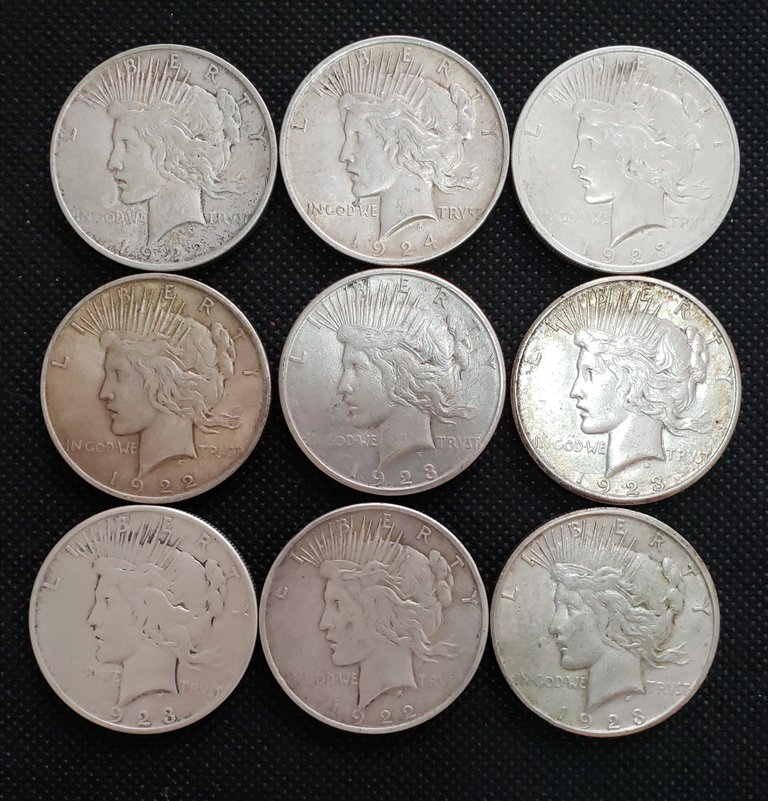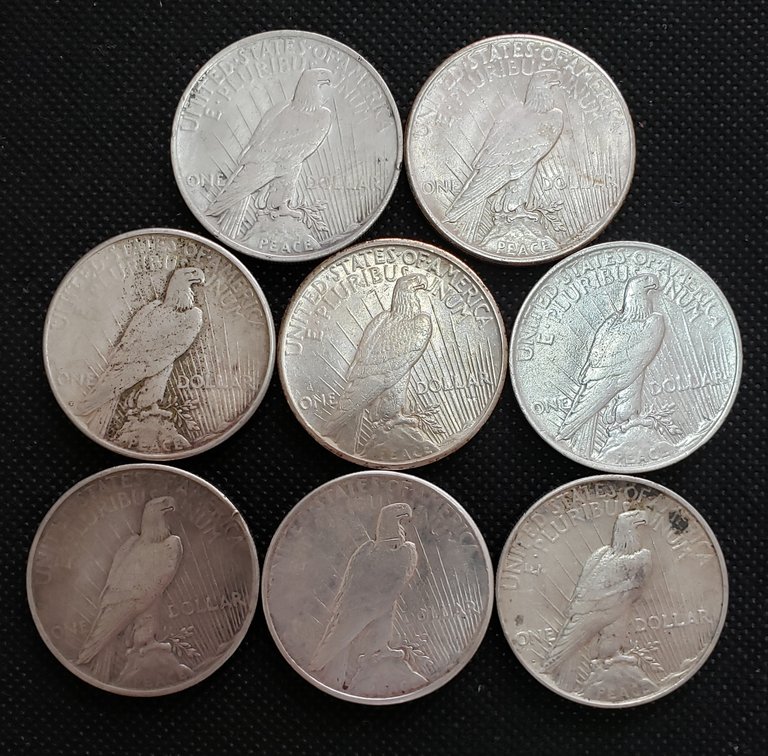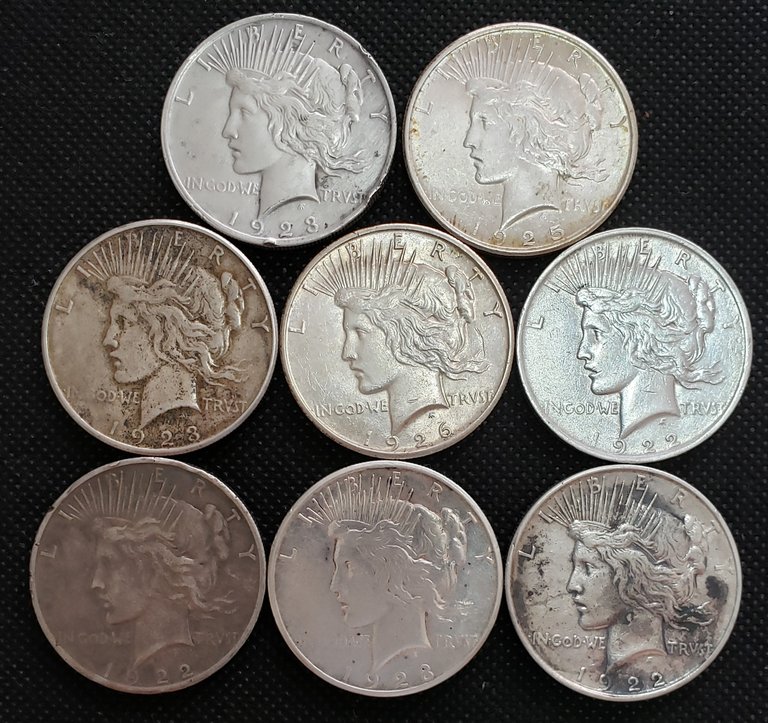 Thank you for reading. Please comment, upvote, resteem and advise me.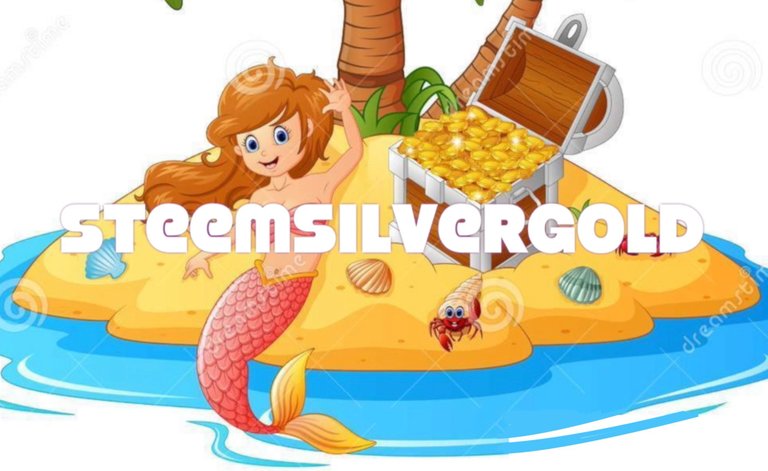 ---
---