Virgil van Dijk: "Another day. Another step closer.."

It has been already about four months Virgil van Dijk absent following his knee injury since October 2020. But this week he is coming back to training pitch. What a big news for Liverpool and fans! I am really excited to know that Van Dijk returning to training location to join with other players. I hope he may play soon as Liverpool need a strong man on their defending line. I am watching a video he shared on twitter, that shows he looks very well already. It seems he may play in couple weeks later.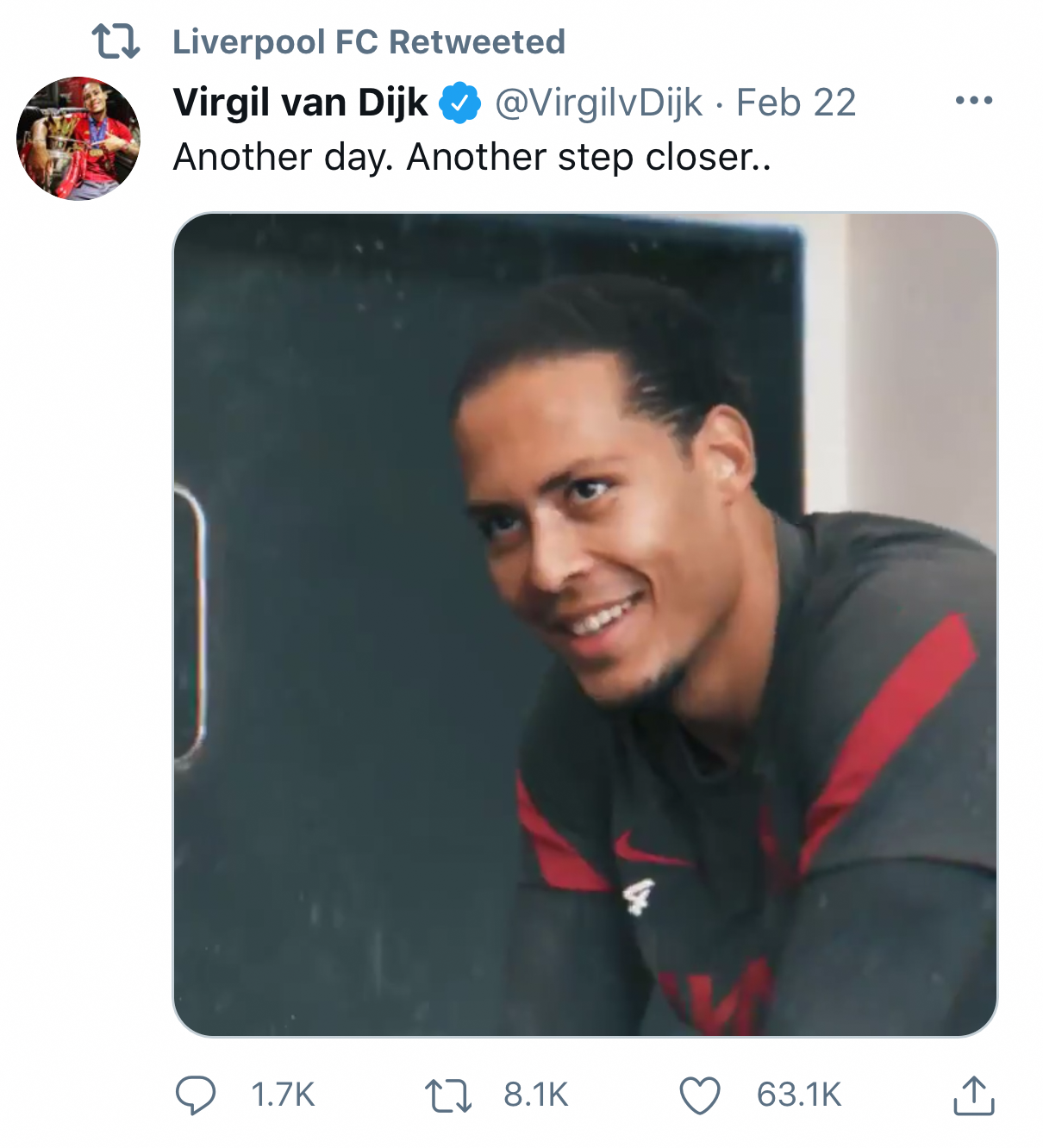 I can hardly wait to see him playing again for Liverpool. We know that following his ACL injury and he should get out for months, just make The Reds suffering many games lost. I do believe, the absence of Virgil van Dijk has made Liverpool's squad imbalance, and the defending line is so weak.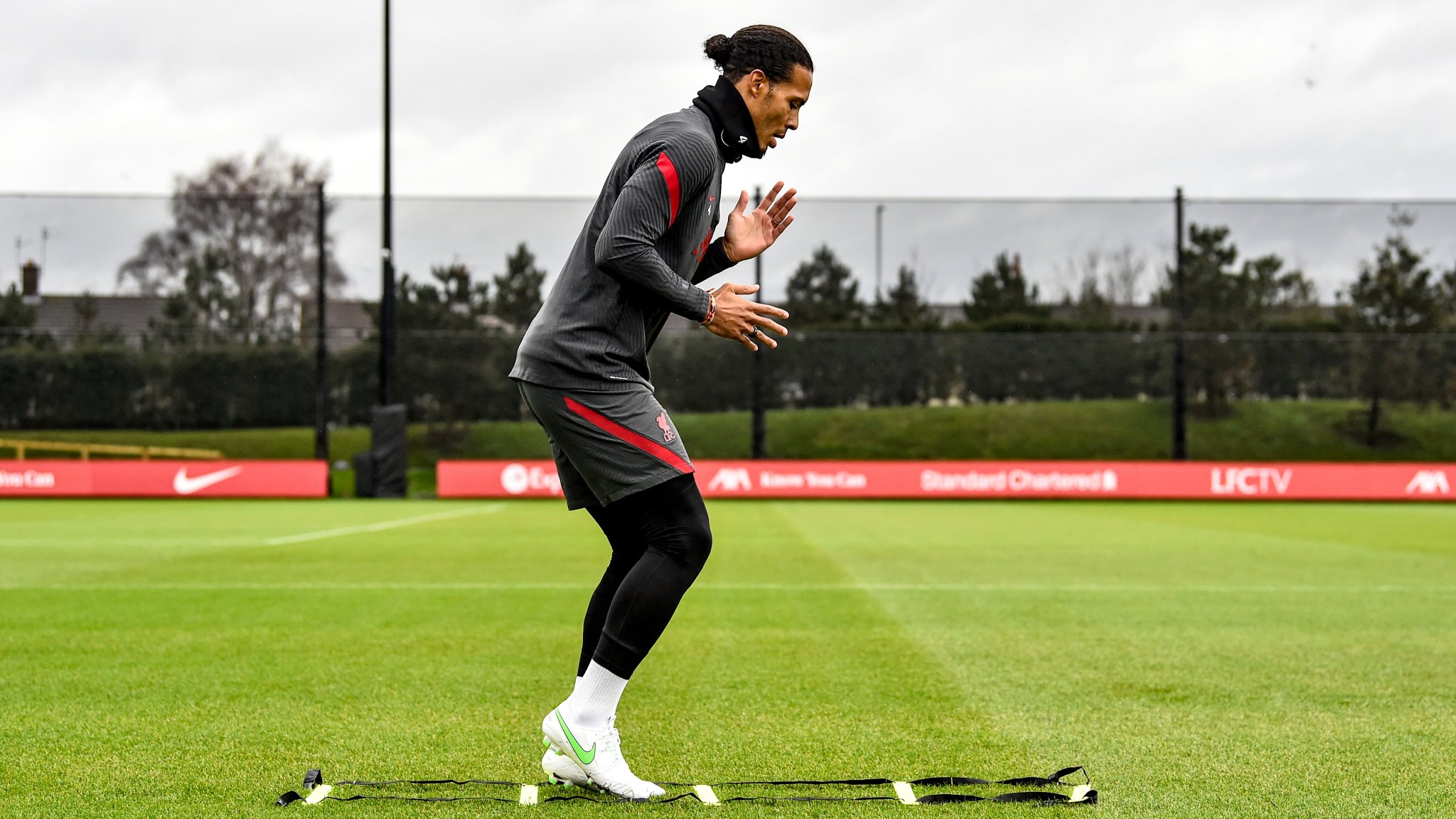 Source
The situation of Liverpool face now is like when Man City player, Laporte injured. He has the same injury (ruptured ACL) as van Dijk. Following Ameryc Laporte injured, the defending formation of Man City was broken. They also got many game lost, and they have to let Liverpool won the title of Premier League last season.
The same thing happened to Liverpool this season when they lost their central defender, and it looks impossible for The Reds to win Premier League's title, but Man City just sit on the top of table, that shows Man City will have a great chance to win the title of this season.
So, life is like the wheel.
---
---