The Aura of Invincibility
Our local football team in Banda Aceh, Persiraja have really string aura of invincibility when playing at their home base, Haji Dimurthala Lampineung Stadium. Even, the biggest team in Indonesia will get lost or at least draw when playing against Persiraja in their home base. It's like a magic, or may be the aura covered the stadium. The aura of invincibility has strengthened the mentality of the players and coaches. And for sure, it was also supported by thousands of supporters who attended to the stadium.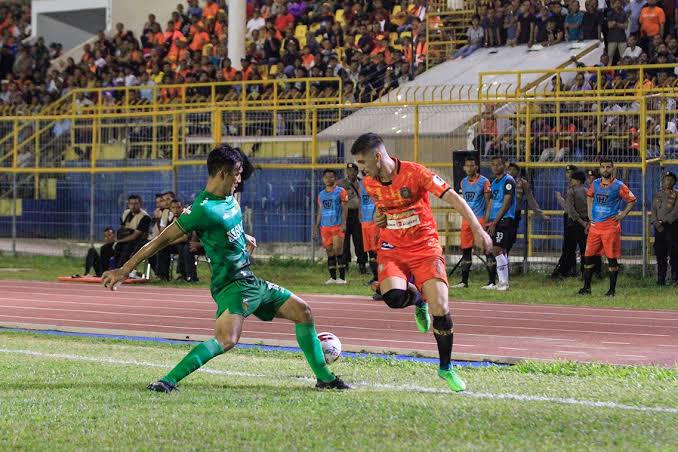 Source
I could feel that Lampineung Stadium is covered by tha aura of invincibility. It was really working before Covid-19 pandemic. Unfortunately, we stopped to watch the live game here since the competition was stopped due to the pandemic. It's almost one year of pandemic, we should be more optimistic to go out and play.
So, what's going to happen when the aura is becoming thin and broken? No more aura of invincibility at the stadium. No more aura to cover the home base due to Covid-19, and no more supporters at the stadium, both have made many things are ruined in football industry.
Have Liverpool Lost Their Aura of Invincibility?
As a core Liverpool fan, I am really disappointed since Liverpool lost in many games played at Anfield Stadium. Before being beaten by Burnley, Liverpool would play very well at their home base. They could easily to win a game. I am really worried about Liverpool's performance. Jurgen Klopp can not just rely on the injuries of players to cover their lost at Anfield.
The injured players is not a reasonable reason to lose a game at home base. I think the aura of invincibility at Anfield Stadium was getting broken because the lack of self-confidence of the players. The lack of self-confidence and bad strategy have made the aura of invincibility getting thiner everyday. And you know, Liverpool was just lost 0-2 by Everton. It's really a bad luck. So, what should they do to regain the aura?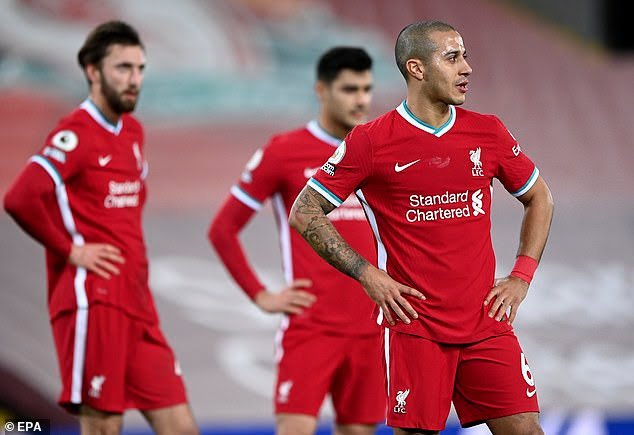 Source
I think, the first thing they have to do is regaining the mentality of the players. Getting lost 4 times at their own magic stadium was really strategic for the teams to win more games in the future. And the new tactic should be applied for the player.
Four consecutive games lost at Anfield Stadium was really a frustrating experience for Liverpool players unless they have to be working strong to regain the aura of invincibility before it's totally gone.
I believe Jurgen Klopp has some strategy and formation to regain their mentality and moral after getting lost several times at Anfield Stadium. The more strong mentality, the more thicker the aura of invincibility covering the stadium. Come on Liverpool! Go, don't give up!
---
---