40,000 PSG Fan Token Were Burned

There were 40,000 PSG Fan Token have been burned following the winning against Marseille 2-1 in the Trophée des Champions. It's really good action to burn the token. It will be more scarce in the future as the total supply of $PSG Fan Token is only 20 million.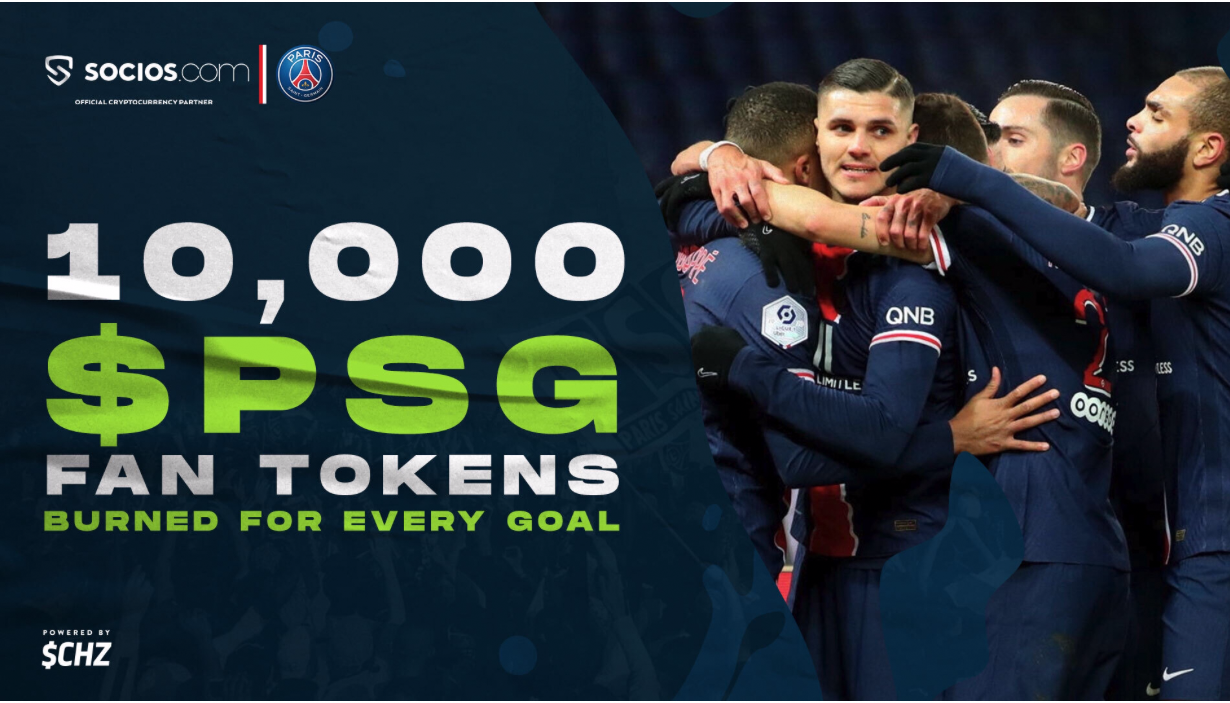 Source
The rule of burning was very easy. It just to know how many goals scored by PSG player and if they win or not. 10,000 token burned for every goal and it will be double if they win. And fortunately, Paris Saint Germain won the game with the score 2-1. So that, 20,000 token burned for two goals and 20,000 token burned for winning the game.
10,000 $PSG Fan Tokens will be 'burned' for every goal scored by Paris Saint-Germain and a further 20,000 $PSG Fan Tokens if they win. If the game ends in a tie, penalty shoot-out goals won't count.Socios.com
PSG won over Marseille 2-1 after two goals by Icardi and Neymar. Marseille only scored one goal by Payed. I think PSG was deserved to win the game. They are one of the big team in France.

I think fan token will attract more fan and public attention in the future. It's just the beginning of adoption of blockchain and token in football industry. And fan tokens will be more interesting if some amount of token burned every weekend, big match, or semifinal or final. And may be they will burn a great amount of token if the club win the league.
Posted Using LeoFinance Beta
---
---