SILVER vs GOLD vs DIAMOND Season Chests
For this season I decided to play my 3 accounts in 3 different tires. My main on Diamond, my alt on Gold and another on Silver to see how they will differ on what I will get for the season.
Both my Diamond and Gold season chest accounts, I am playing mostly of the season half on the silver then half on the gold (mostly Gold 3 and 2) tier. While the silver season chest account I am playing on silver one.
I do own few cards but I still rent coz I prefer playing using gold cards to get higher focus points. My rental cost is around 300-500 dec for gold league and 100-300 dec for silver league for most of the season, then at the season end where I would try to get to Diamond I would rent up to 800 or more DEC.
Here are what I got for EOS for the last season...
I was able to get total of 42 Diamond Season chests for my main account. Nothing much that I got from them. Only 1 Chaos Pack and few common and rare cards. No Epic nor Legendary card, though there's 1 gold rare. Bring the total to only over $10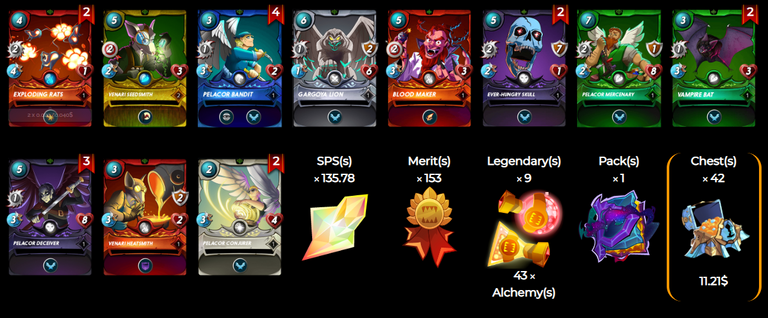 While my 2nd account, I was able to get 60 Gold season chests. For this one I was able to get 2 legendary cards, Biljika and Jared Scar plus 3 Epics and few common and rare cards. I only got almost half the sps I got from my main account but still due to the good cards that I got. I got a total of almost $10 which is not too far from my main account.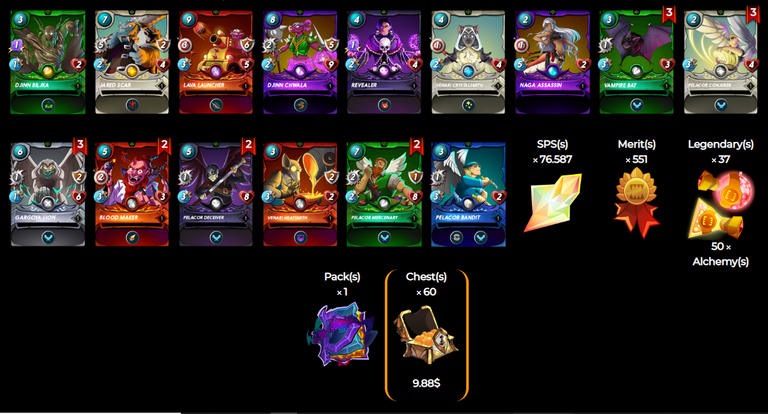 And for my third account, I was able to get 84 silver chests. And even with that number of chests I barely get anything good from them. Only few common and rare and only 1 epic plus barely over 3 sps. Totaling the value to only over $1.

For the whole season here are the total of what I've got from the 3 accounts
MAIN ACCOUNT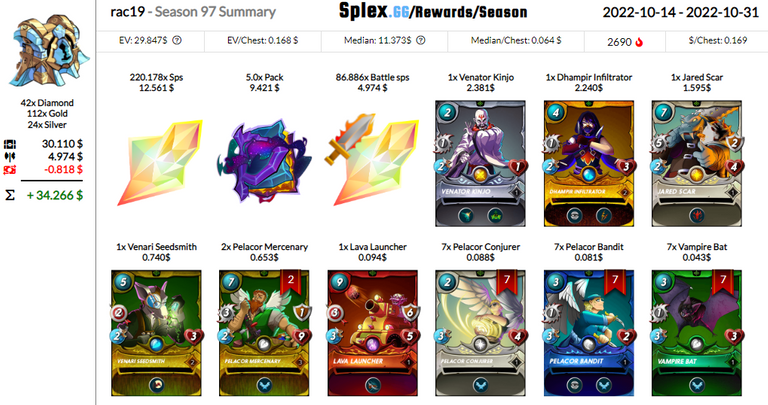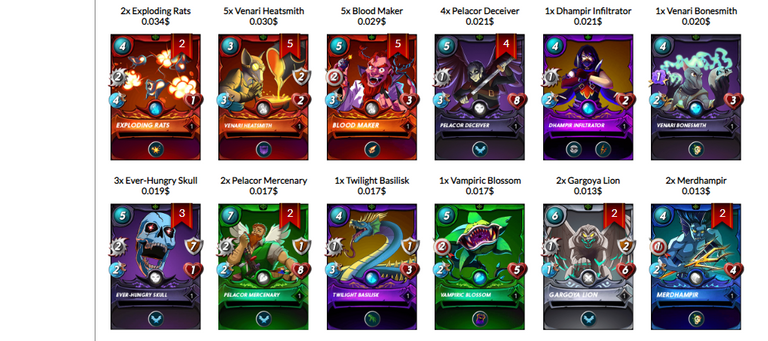 ALT ACCOUNT 1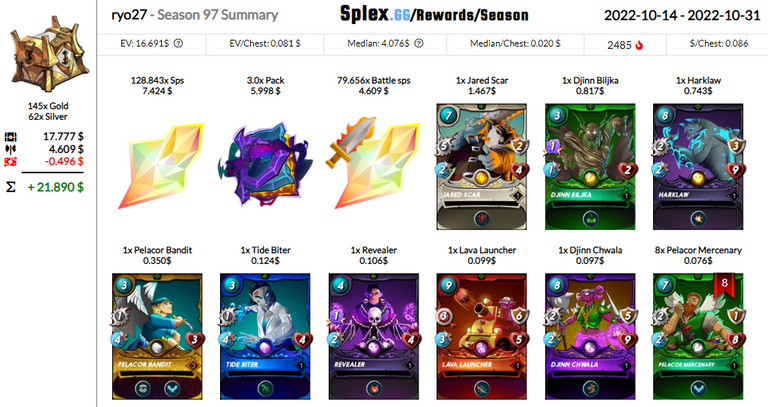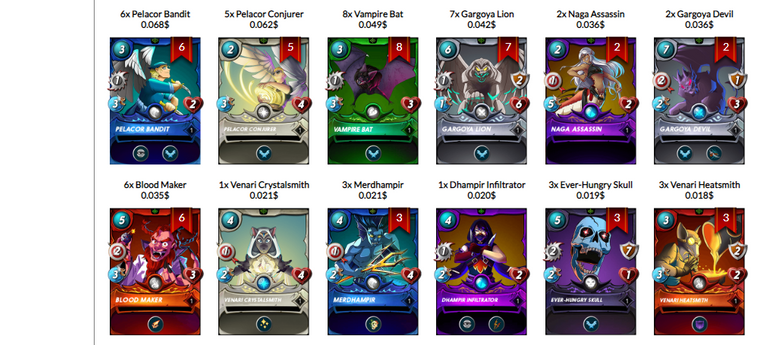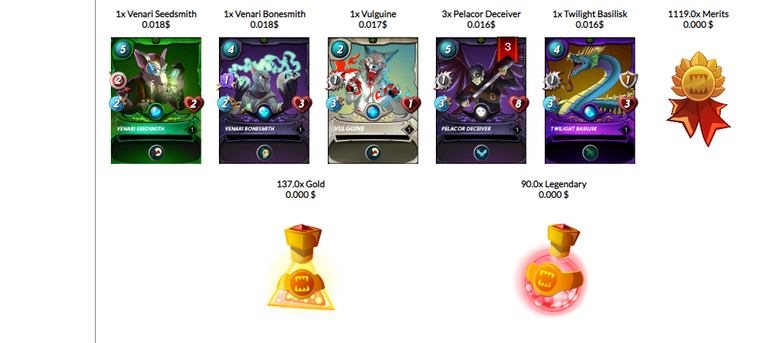 ALT ACCOUNT 2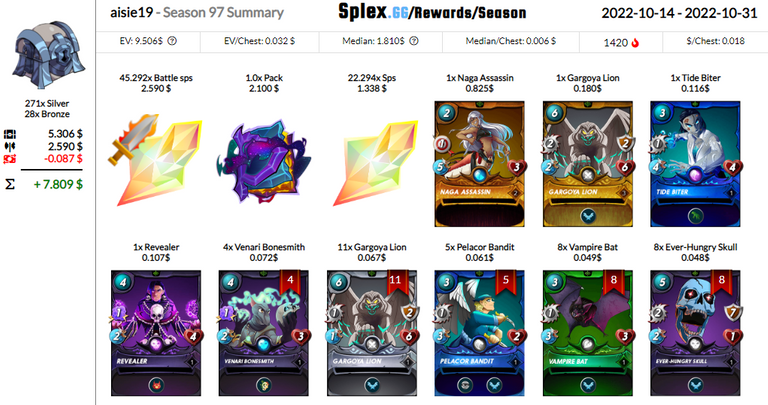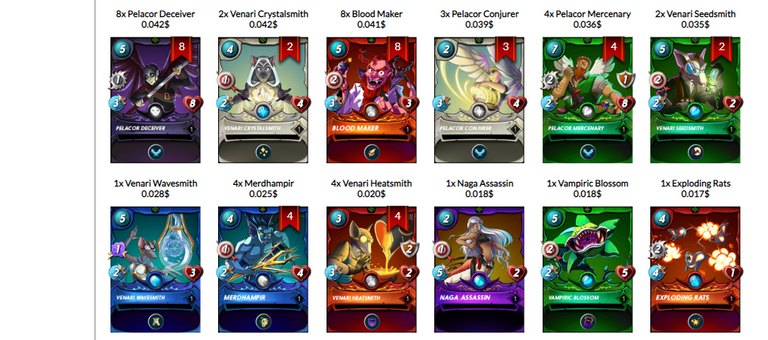 And here is my rental cost for them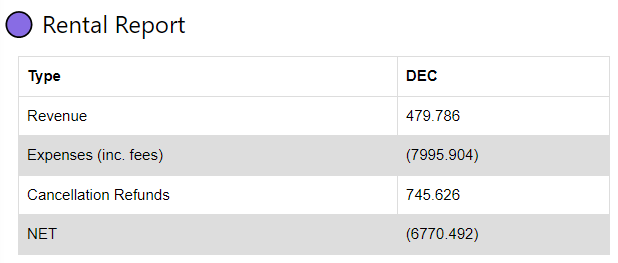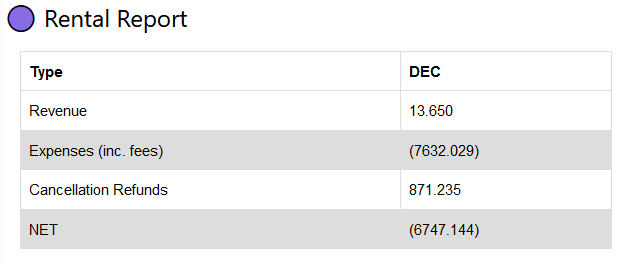 So to sum up here are my earnings and cost for the season

I did not get any of those "Jackpot" or too fancy chest from any of my EOS and daily chest so I think what I got from last season is what most of us are getting when playing on these tiers.
I am spending almost the same time playing for silver and gold tier account so I decided to move up my 2nd alt to gold chest this season as I could see the big difference from the value of the chest I am getting on them.
Maybe I could finish the game faster (goal to get 8-12 chests daily) if I would rent higher level cards or much more the max cards for those leagues but it seems that the cost could not be covered by the amount I could get for the whole season. As for I know it could cost around 2000 DEC to play gold with max cards. That would be over $20 for a 14 day season.
So for now I would continue with what I am doing and would try to learn more the gold league and once comfortable in it then I could think of renting higher cards and try to play Diamond!
---
---