Hive Learners Contest " Natural Foods Are Better For Me "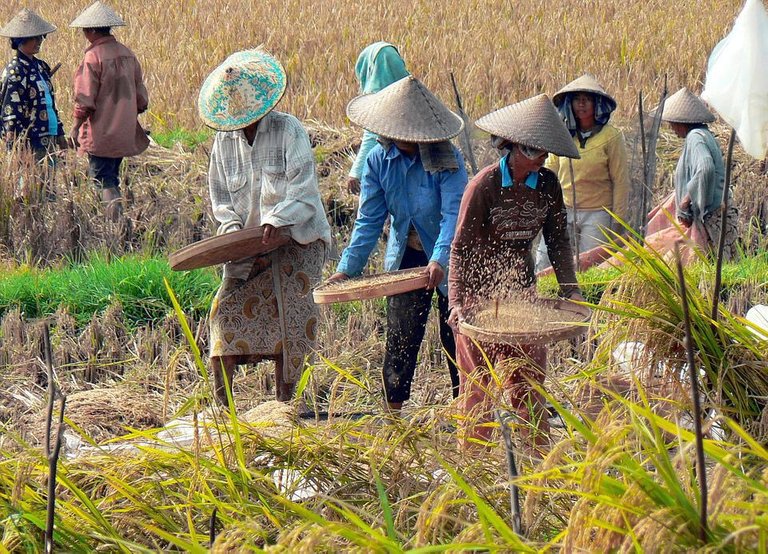 Source

Hello friends, how are you all on this occasion. Meet me again in the 19th edition with a very interesting theme for us to discuss together.
Natural foods or processed foods, these two types of food are very often we use or we consume on a daily basis. Food is also one of the most important things in the life of living things, especially what we want to discuss, that is, we humans need food to live. In this modern era, there are various processed foods that can be consumed by humans. Of course, this is very different from ancient times in which our ancestors only ate very fresh natural foods that grew or lived in nature. Especially like me, who only lives in a place that is still not very modern and where we see a lot of natural fresh foods that are around our environment. Maybe if we go to big cities, of course we see a lot of processed foods that have a very good taste and are very popular among the people.
Food also contains various kinds of nutrients or substances that are beneficial for our bodies. For myself, in our life as a staple food, we use rice which is produced from a very natural rice plant that exists in the rice fields in our area. So most of the people already have their own rice fields and they will save their crops and when they need rice they will grind the rice in a factory to become rice and they cook it as a staple food in their daily life. Of course this is very natural as a daily food that can be consumed by rural communities such as in our area.
Alright all friends for myself, I prefer to consume natural foods that are still fresh. Of course natural food is one of the foods that has never been preserved by anyone, but the food is still very fresh and harmless to our bodies. Then natural foods also still contain a very delicious taste for us to consume with the fibers or substances in these foods are still very natural and are needed for the growth of the body and brain for humans.
While processed food is a food that has been processed with various things. So not all processed foods have harmful substances but there are also processed foods that we consume which are very beneficial for us too. But I think some processed foods are also dangerous for us to consume, but this danger can have an impact in the long term but we don't feel it.
So basically I prefer natural foods compared to artificial foods. Maybe this is all I can share on this happy occasion and I hope this is useful for me and also for other friends. Thank you to all of you who have given me the opportunity to enter the contest.
Special Thanks :
---
---