Sesión de juegos de mesa #34 // Board games session #34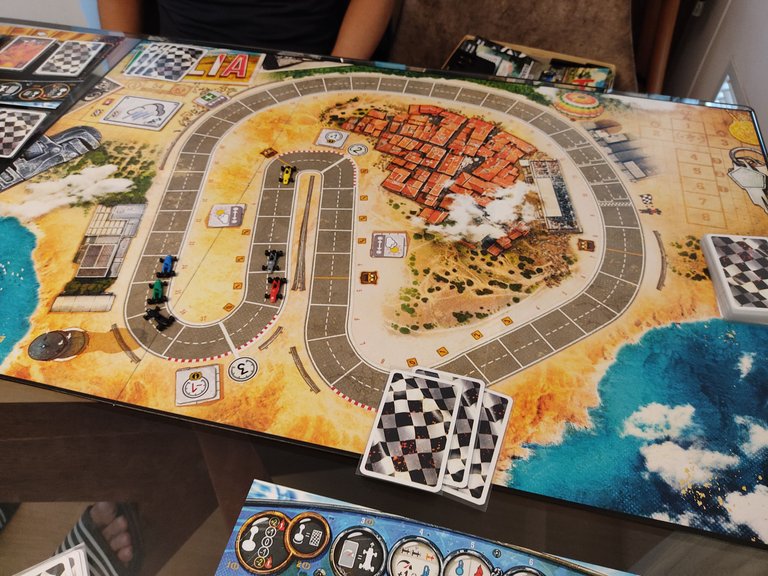 Una nueva sesión de juegos, aunque de corta duración. Aun así pude probar un nuevo juego. Detallo:
A new gaming session, albeit of short duration. Still I was able to try a new game. I detail:
HEAT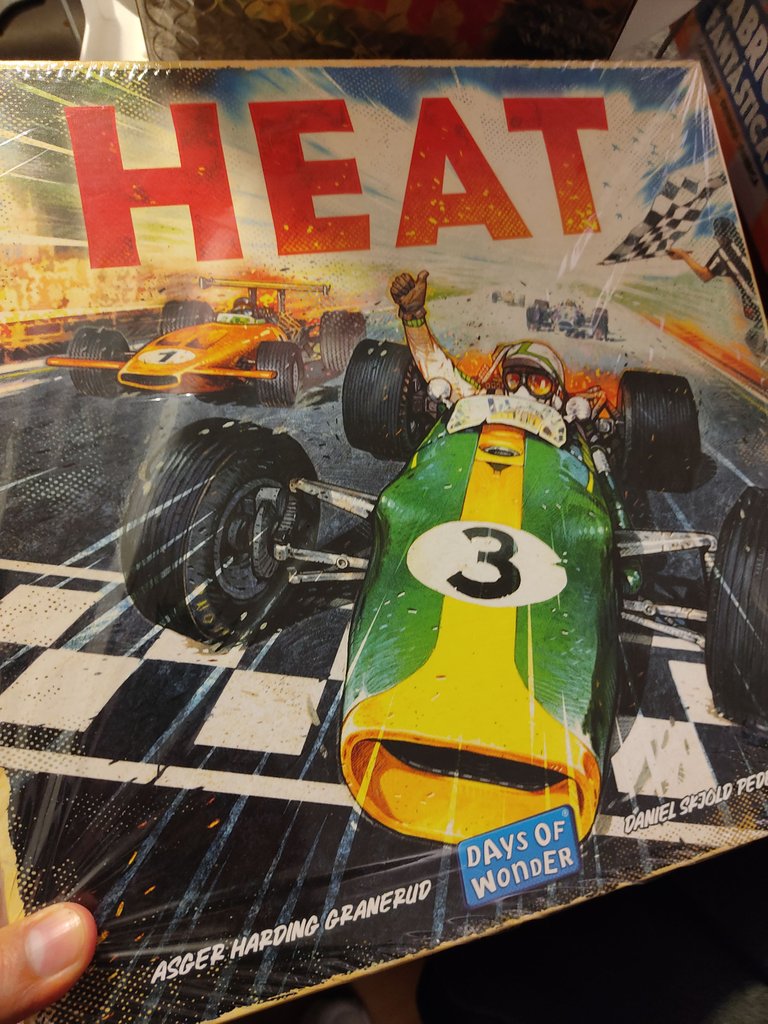 Ya he probado varios juegos de carreras, pero siempre es interesante ver que nuevas mecánicas trae cada nuevo juego de la misma temática. En este caso tenemos un mazo de cartas del cual usaremos cierta cantidad de cartas cada turno, con ello y las condiciones del mapa trataremos de llegar a la meta antes que todos.
I have already tried several racing games, but it is always interesting to see what new mechanics each new game of the same theme brings. In this case we have a deck of cards from which we will use a certain amount of cards each turn, with this and the conditions of the map we will try to reach the finish line before everyone.
El juego tiene disponible varias variaciones, desde cartas especiales, mapas diversos, cambios en el clima, sponsors, etc. Una partida dura relativamente poco, aunque lo probé con 3 jugadores. Siento que es un juego que mejora a mayor cantidad de jugadores. Me interesa seguir probando más partidas.
The game has several variations available, from special cards, diverse maps, changes in the weather, sponsors, etc. A game lasts relatively short, although I tried it with 3 players. I feel that it is a game that improves with more players. I'm interested to keep trying more games.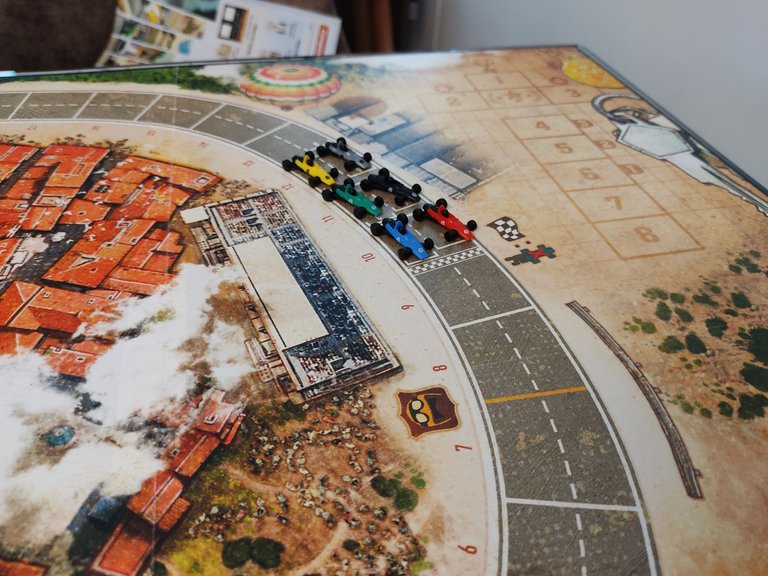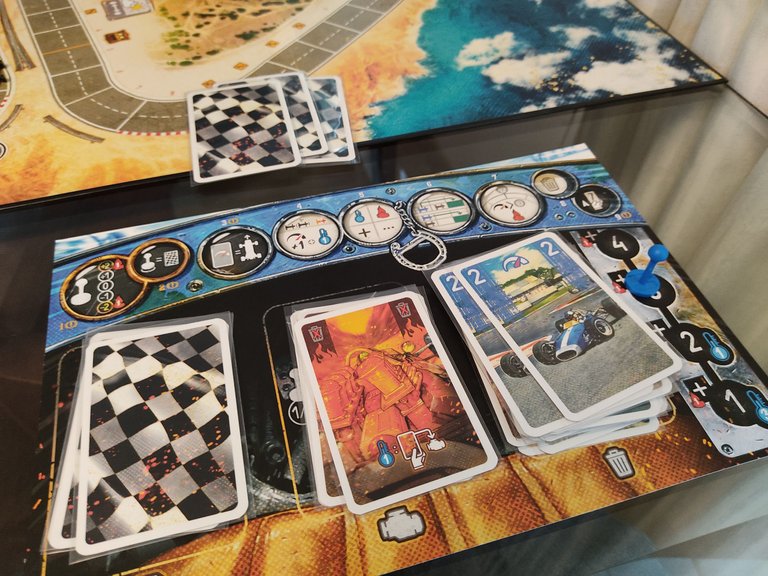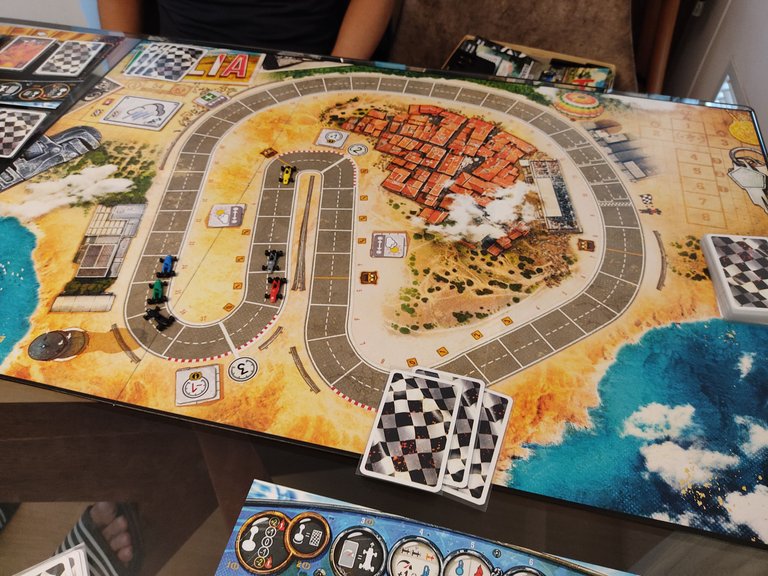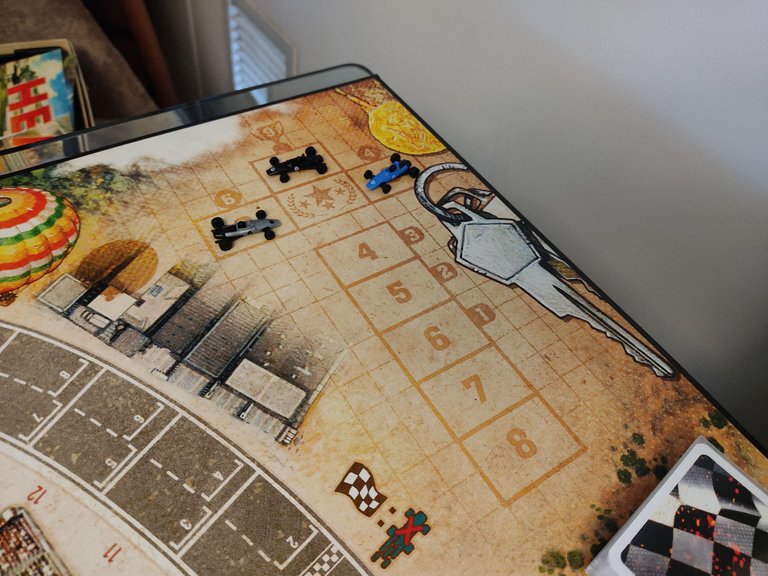 ---
Terraforming Mars: Ares Expedition
Tercera vez que prueba esta versión resumida del gran juego Terraforming Mars. Esta partida ha sido divertida, pero espero que haya expansiones para esta versión de juego, como la versión principal.
Third time trying this abridged version of the great game Terraforming Mars. This game has been fun, but I hope there will be expansions for this version of the game, like the main version.
Lo que sí he notado, es que si bien es más simple en reglas, igual son partidas que duran alrededor de los 90 minutos. Espero seguir jugando este buen juego.
What I have noticed, is that although it is simpler in rules, they are still games that last around 90 minutes. I hope to continue playing this good game.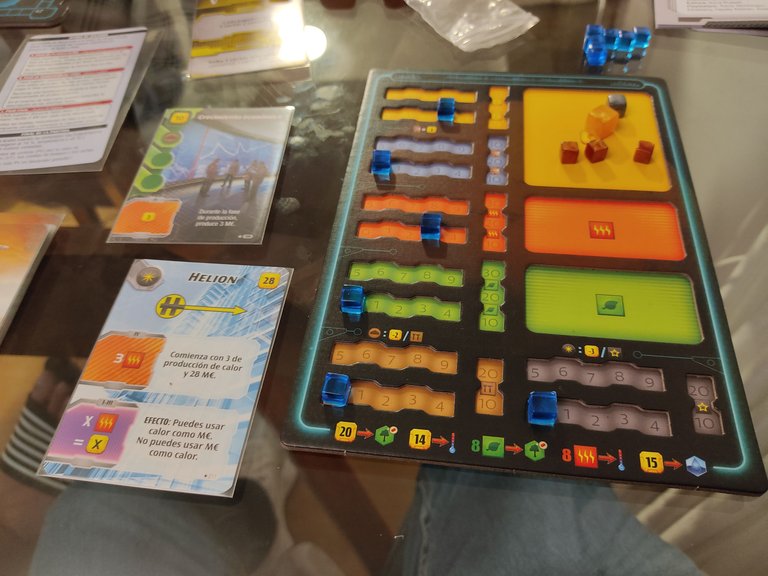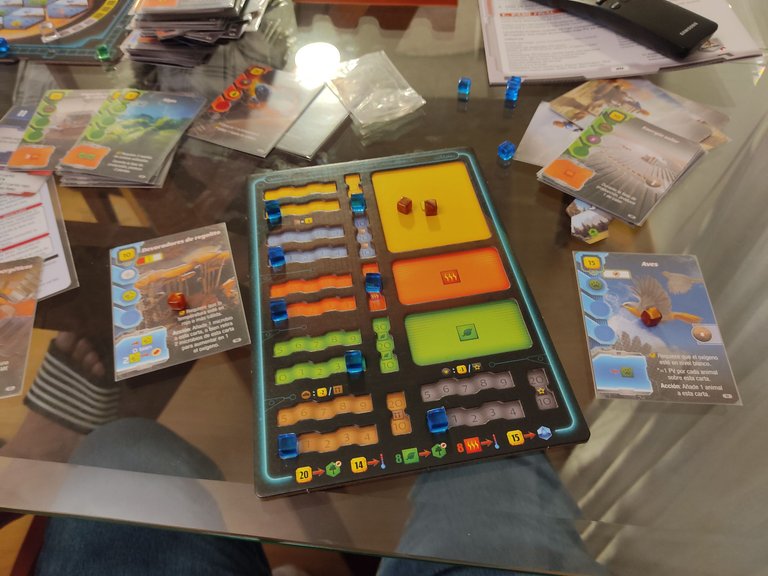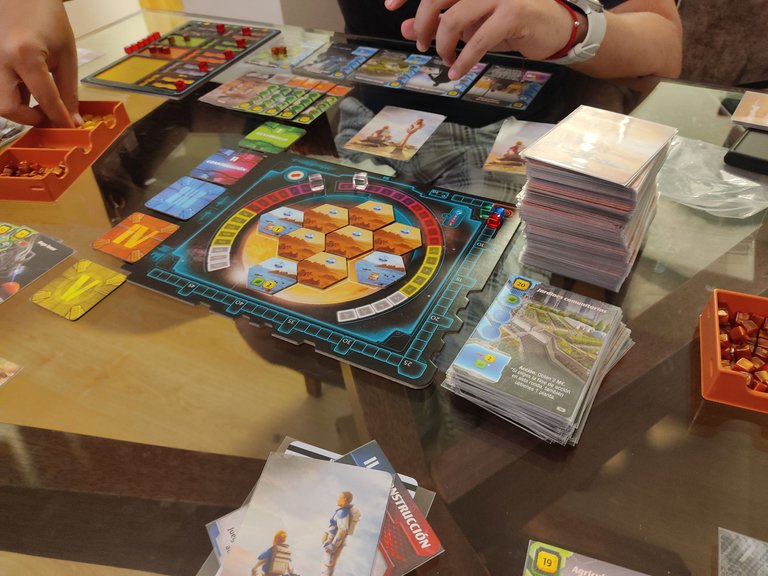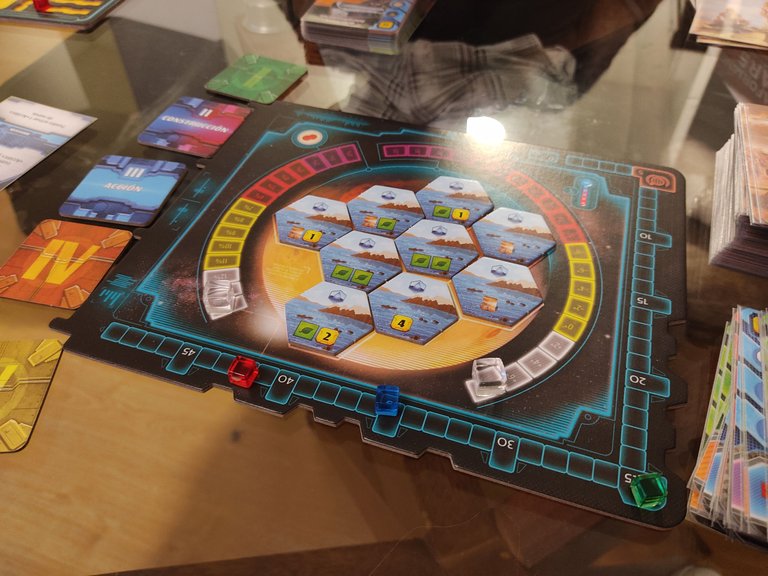 ---
Con ese último juego, cerramos la sesión.
With that last game, we close the session.
---
---