Sesión de juegos de mesa #30 // Board games session #30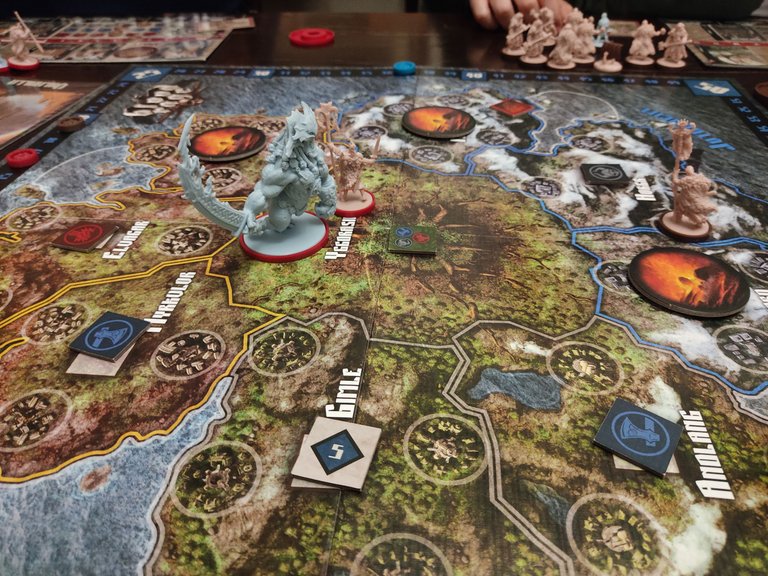 Una nueva sesión enfocada en euros. Detallo:
A new session focused on euros. I detail:
Orleans
Segunda partida de este juego que usa la mecánica bag building. He de decir que si bien creo que he entendido más las posibilidades de las acciones disponibles, me falto darle la importancia al orden de las jugadas, ya que me cerraron muchas acciones y beneficios por no preverlas.
Second game of this game that uses the bag building mechanic. I have to say that although I think I have understood more the possibilities of the available actions, I missed the importance of the order of the moves, since many actions and benefits were closed for not foreseeing them.
El juego me sigue pareciendo excelente. En esta ocasión le añadimos una expansión que añadía misiones adicionales por puntos extra.
The game still seems excellent to me. This time we added an expansion that added additional missions for extra points.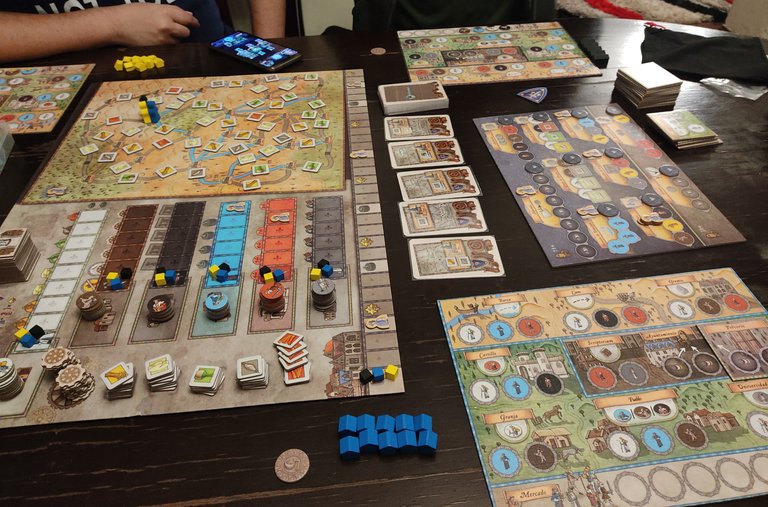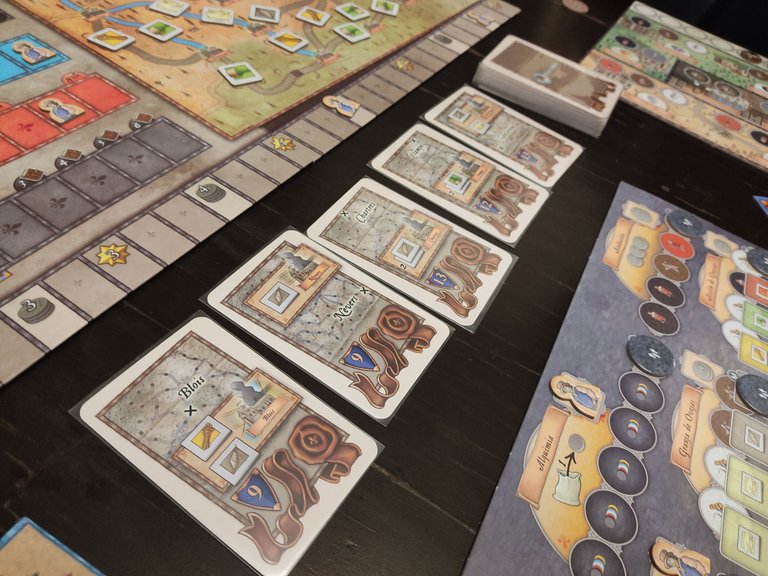 ---
Hansa Teutonica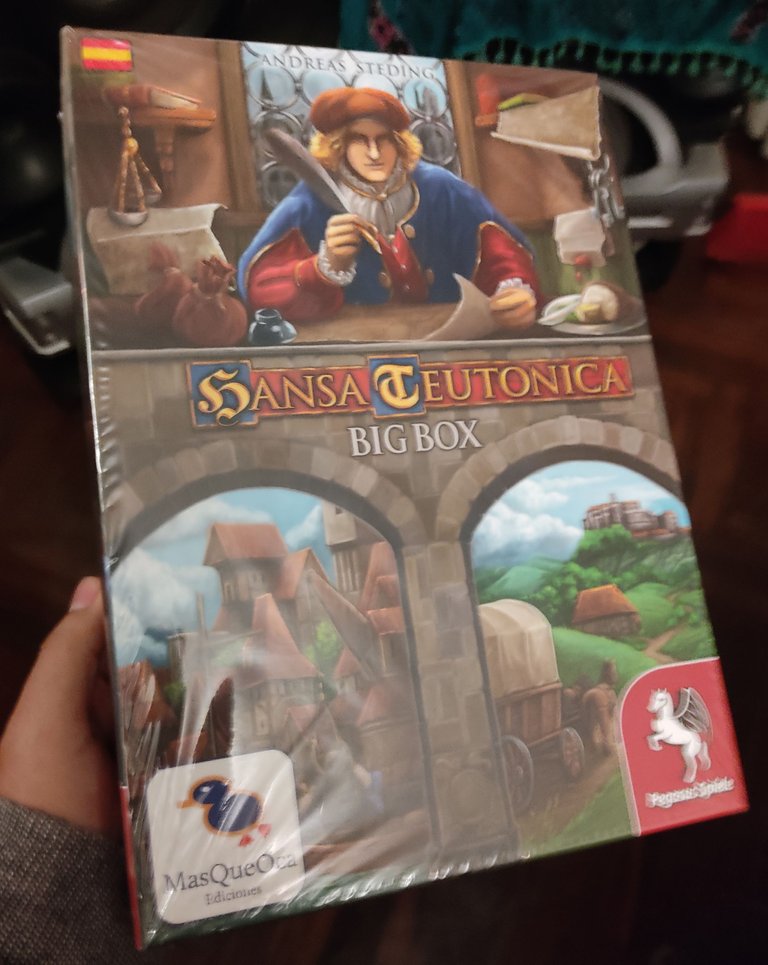 Mi primera partida en este juego, me ha parecido bastante peculiar en su mecánica, ya que se trata de unir ciudades en un tablero. Según donde lo hagamos y en el orden correcto, obtendremos diversos beneficios; desde la mejora de nuestras acciones hasta obtención de puntos. Salvo que te tome mucho realizar una decisión, se nota que es un juego de partidas medias, menos de 70 - 80 minutos.
My first game in this game, I found it quite peculiar in its mechanics, as it is about joining cities on a board. Depending on where we do it and in the right order, we will obtain different benefits; from improving our actions to obtaining points. Unless it takes you a lot of time to make a decision, you can tell that it is a game of medium games, less than 70-80 minutes.
El juego es entretenido, pero me preocupa que se sienta bastante corto en unas cuantas partidas. Espero seguir jugando.
The game is entertaining, but I am concerned that it feels quite short in a few games. I hope to keep playing.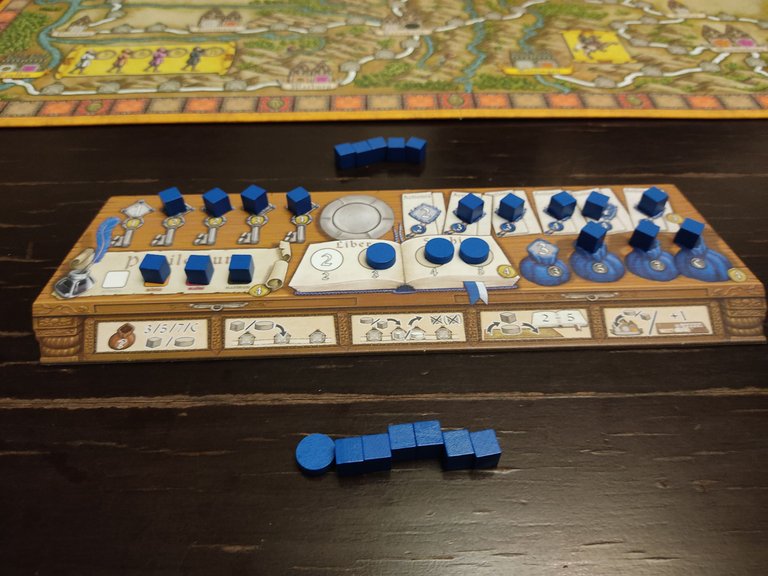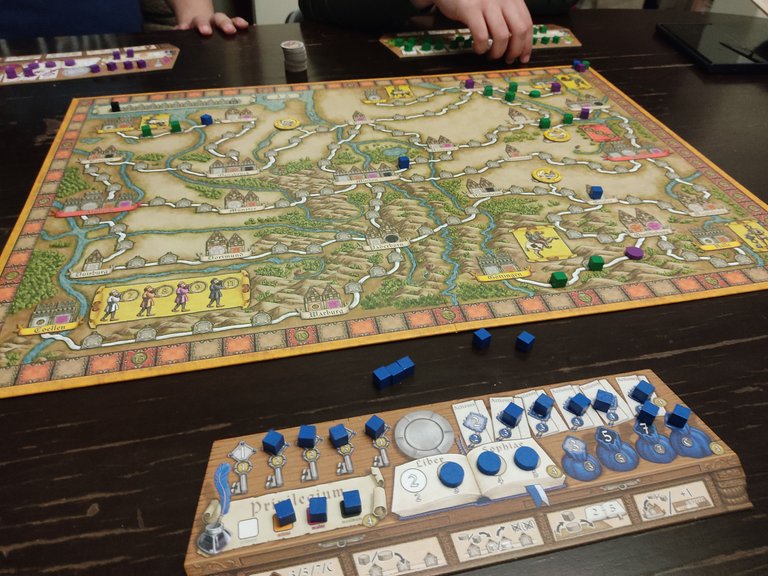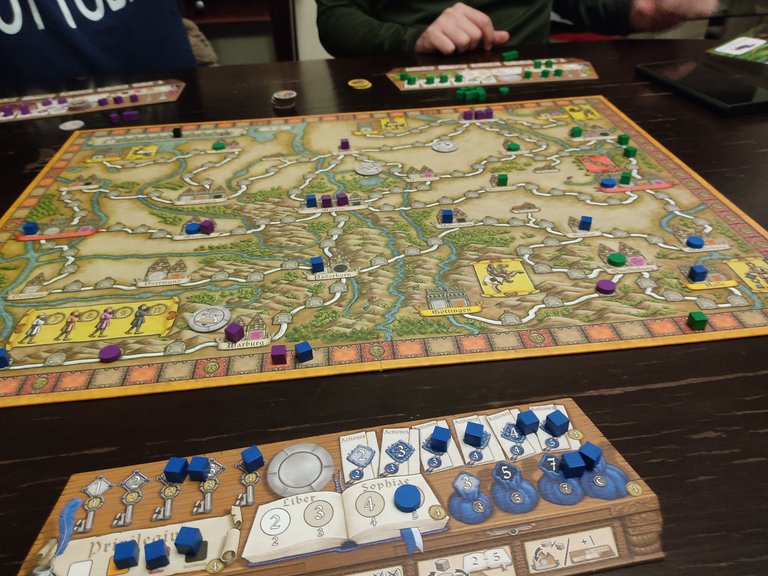 ---
Lost Ruins of Arnak
Este juego ya es un clásico en nuestras sesiones, un amigo y yo cada vez entendemos más el juego y por tal, sacamos puntuaciones altas. Espero probar la expansión.
This game is already a classic in our sessions, a friend and I understand the game more and more and as such, we get high scores. I look forward to trying the expansion.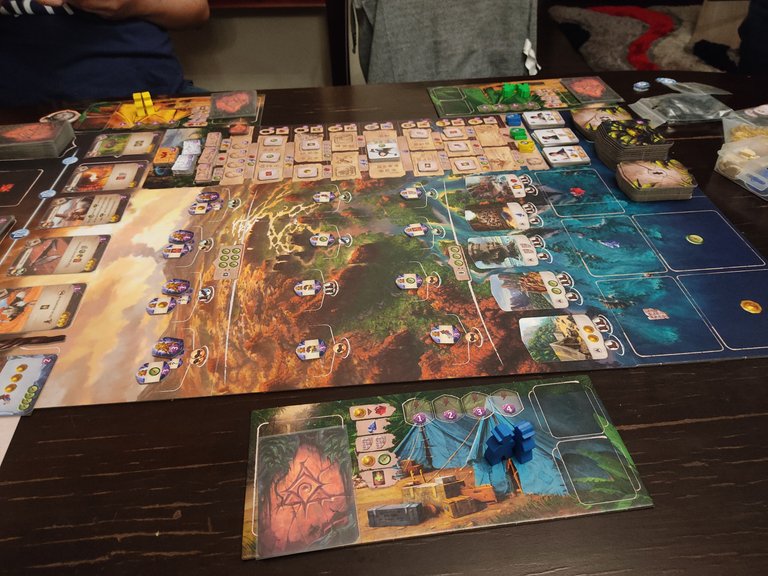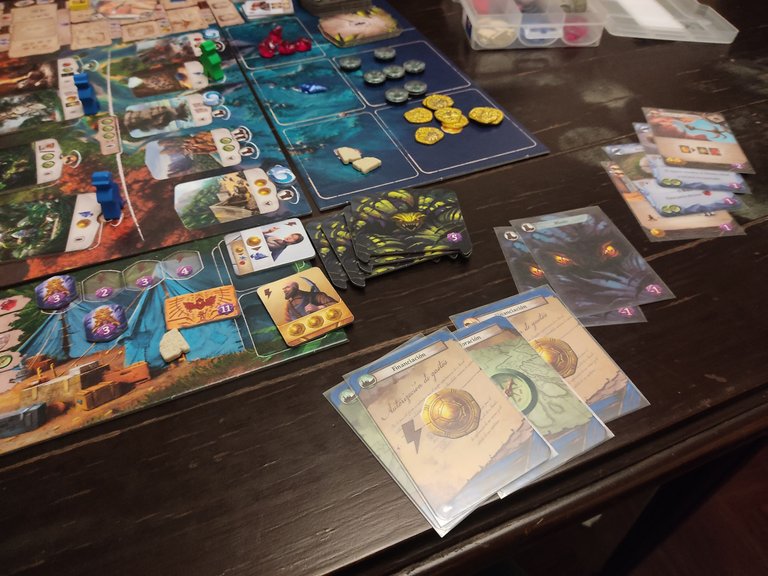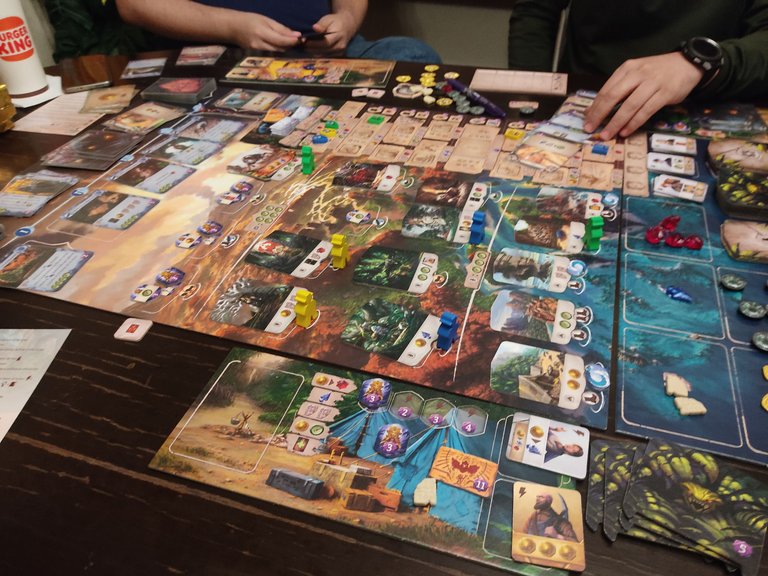 ---
Blood Rage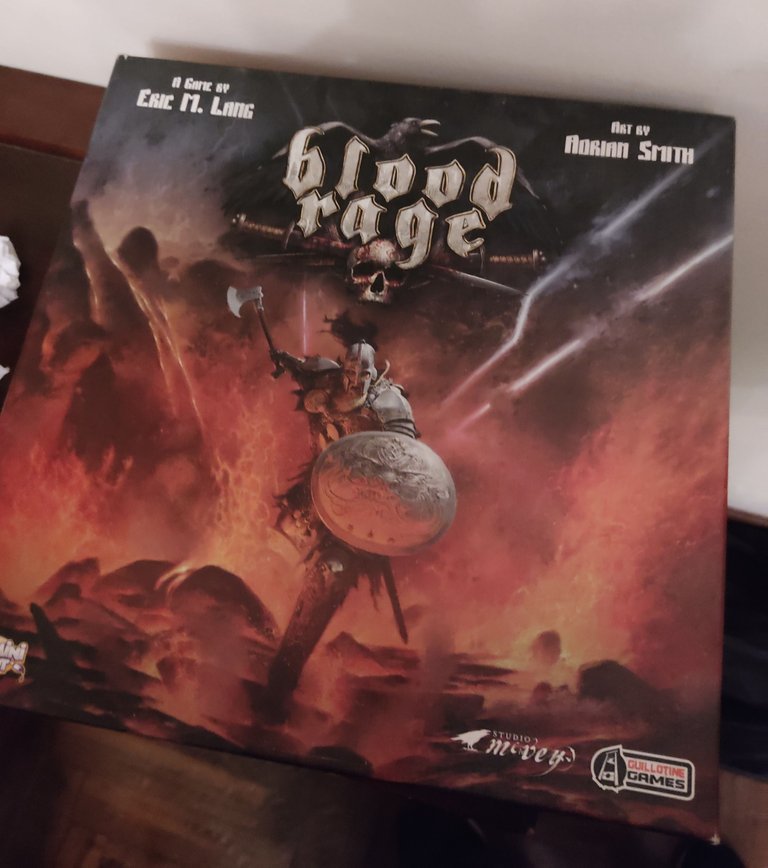 Un juego que ya hace tiempo no probaba en físico. Un juego que mezcla cartas, combates y controles de área, con el añadido visual de las miniaturas, llamativas. Es un juego que se nota puede derivar en múltiples estrategias.
A game that I haven't tried in physical form for a long time. A game that mixes cards, combat and area controls, with the visual addition of the miniatures, striking. It is a game that can derive in multiple strategies.
Si no lo has probado, y te llama la temática de vikingos o las batallas de miniaturas, te recomiendo hacerlo.
If you have not tried it, and the Vikings theme or the miniatures battles call you, I recommend you to do it.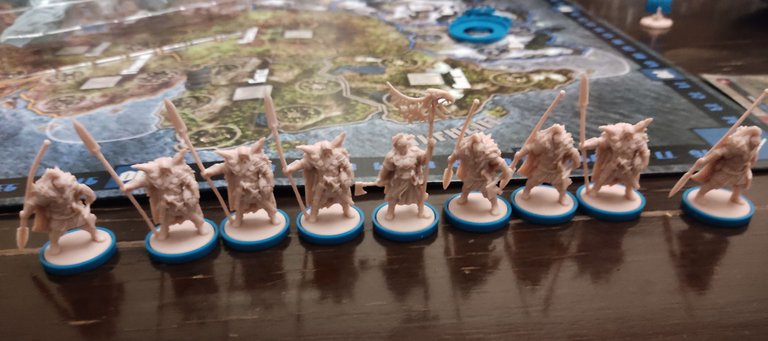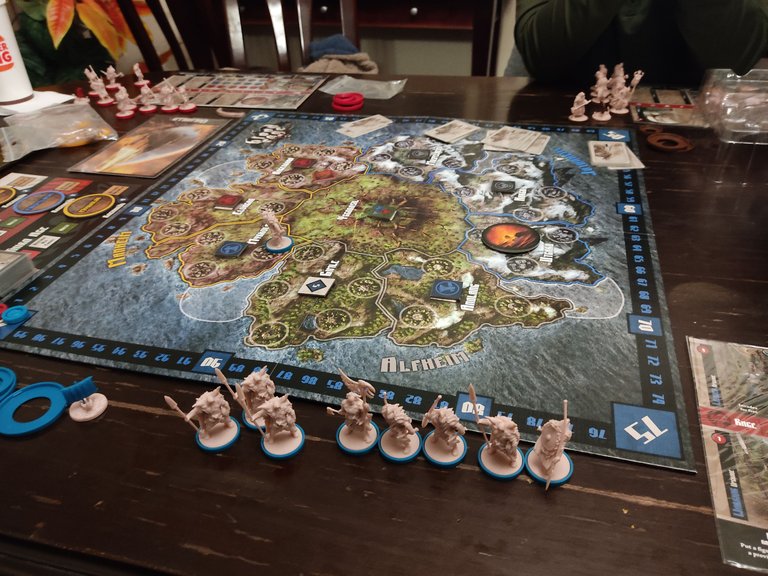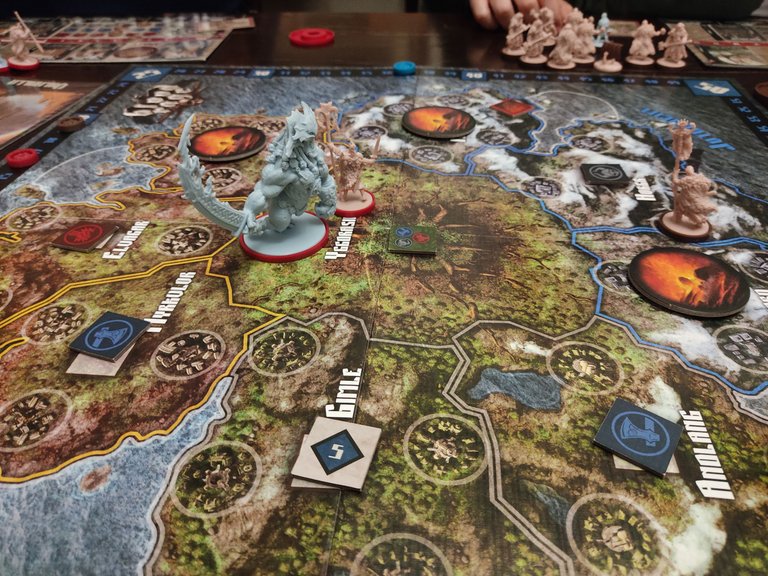 ---
Viscounts of the West Kingdom
Un juego que ya hemos probado varias veces, y creo que ya comienza a notar sus limitaciones en estrategias; aun así, me interesa seguir probando.
A game that we have already tried several times, and I think it is starting to show its limitations in strategies; even so, I am interested to keep trying it.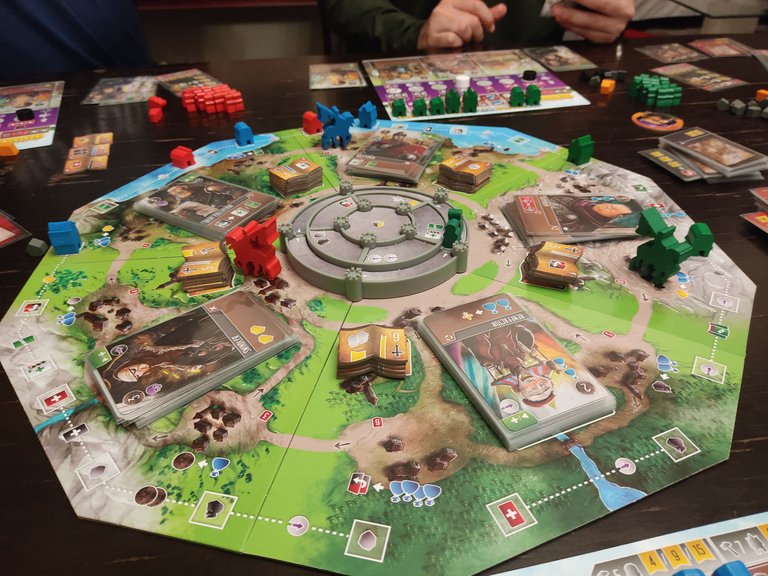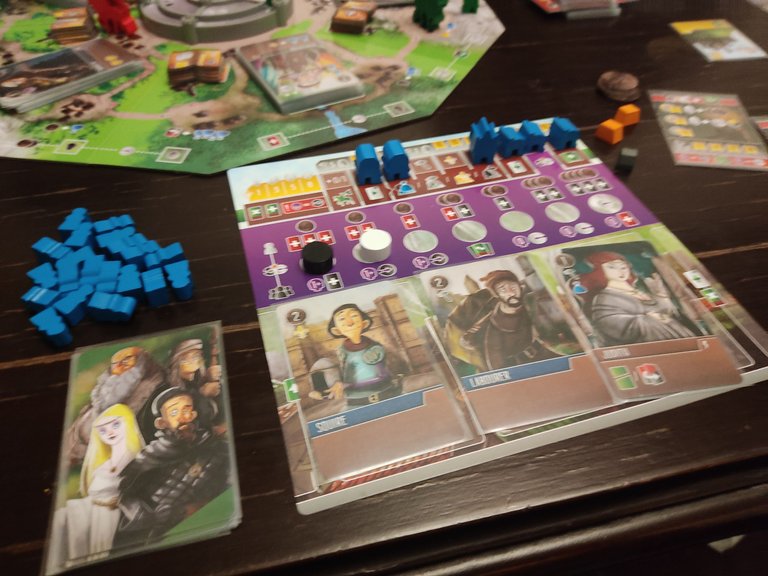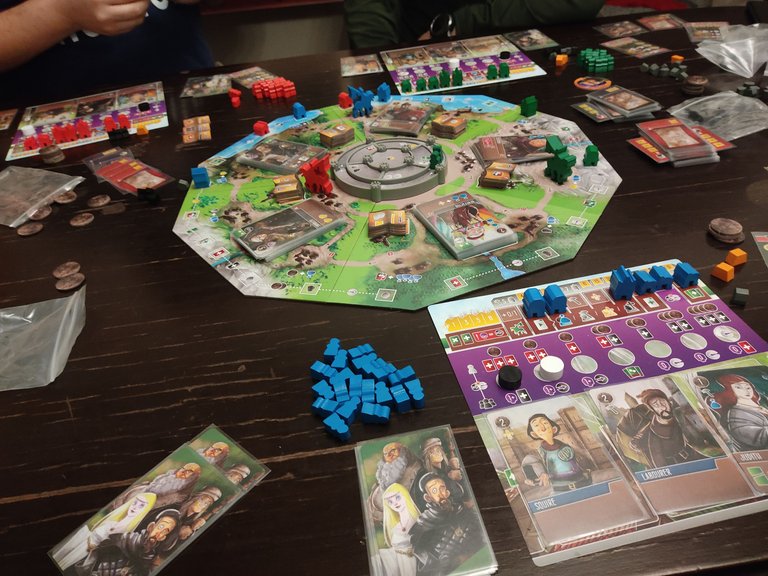 ---
Con ese último juego cerramos la sesión.
With this last game we close the session.
---
---