Reseña: Sin perdón // Review: Unforgiven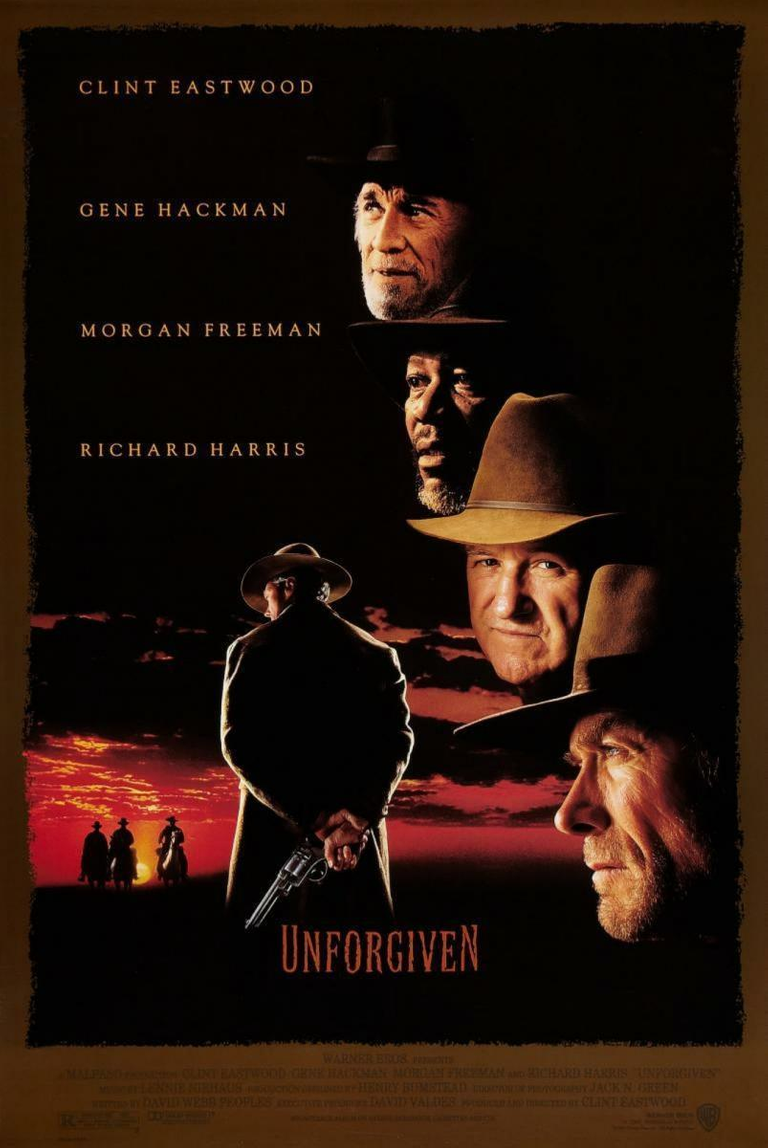 Clint Eastwood entre las muchas facetas que tuvo, uno que se recordará es cuando era el protagonista de muchas películas western. Sin embargo, los años pasaron, y fue interesante cuando protagonizó esta película como un asesino a sueldo en sus horas bajas. Estrenada en 1992, fue dirigida por el mismo Clint Eastwood.
Clint Eastwood among the many facets he had, one that will be remembered is when he was the protagonist of many western movies. However, the years went by, and it was interesting when he starred in this movie as a hitman in his low hours. Released in 1992, it was directed by Clint Eastwood himself.
Sinopsis: William Munny es un viejo asesino a sueldo, que es famoso por sus antiguas proezas; ya alejado de esa vida, siendo granjero y cuidando a sus hijos. Un joven le ofrece la oportunidad de ser socios para completar un pedido de asesinato con un gran premio monetario. William debido a las urgencias económicas decide volver por última vez al ruedo.
Synopsis: William Munny is an old hitman, who is famous for his former exploits; already away from that life, being a farmer and taking care of his children. A young man offers him the opportunity to be partners to complete a murder order with a large monetary prize. William, due to economic urgencies, decides to return to the ring for the last time.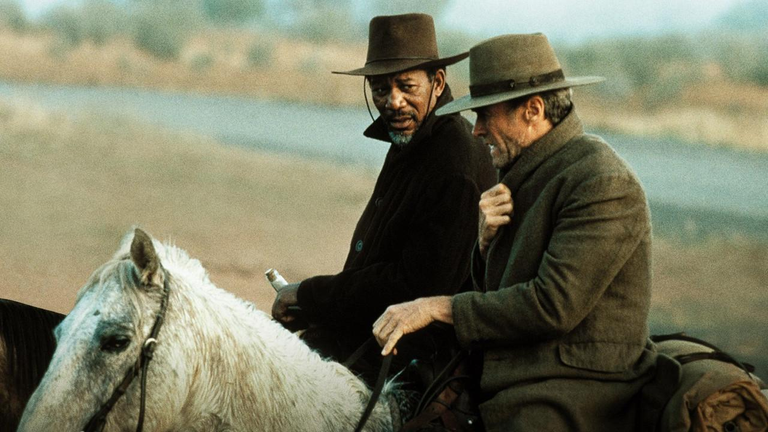 Una trama donde el protagonista es un antihéroe, pero que a su vez mezcla bastante ambigüedad en sobre si hay buenos o malos en esta historia. Solo me queda como idea principal que la violencia acarrea más violencia.
A plot where the protagonist is an anti-hero, but at the same time mixes a lot of ambiguity about whether there are good or bad guys in this story. I am left with the main idea that violence leads to more violence.
No solo son interesantes los personajes, sino el mundo que muestra, donde todo se resuelve con violencia. A su vez, cada bando busca de alguna manera influir en el resultado final de esta historia. Desde las prostitutas que buscan una venganza, hasta el alguacil con sus compañeros tratando de forzar una falsa justicia. A su vez, es interesante ver la interacción entre los compañeros de William y él mismo, tratando de redefinir que es ser un asesino a sueldo.
Not only are the characters interesting, but also the world it shows, where everything is solved with violence. In turn, each side seeks in some way to influence the final outcome of this story. From the prostitutes seeking revenge, to the sheriff with his companions trying to force a false justice. At the same time, it is interesting to see the interaction between William's partners and himself, trying to redefine what it is to be a hired killer.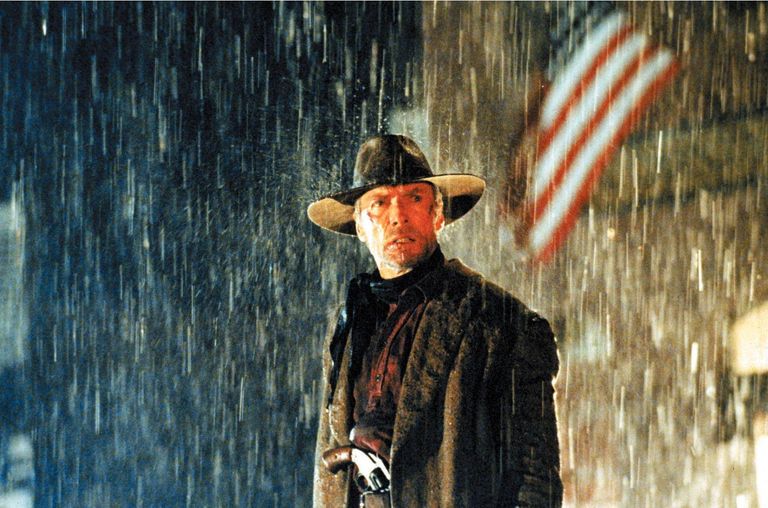 En los temas de producción, los vestuarios y las locaciones cumplen bien en transportarnos a esas épocas. Sin embargo, creo que hay un problema en la captación del sonido, ya que a veces las voces suenan un tanto alejadas. La actuación de muchos personajes es inmejorable, comenzando con el propio Eastwood.
On production issues, the costumes and locations do a good job of transporting us to those times. However, I do think there is a problem with the sound pickup, as at times the voices sound a bit far off. The acting of many of the characters is superb, starting with Eastwood himself.
En general, esta película es entretenida y muestra de manera interesante, el juego de poderes y modo de vida en esos contextos. Recomendable.
Overall, this film is entertaining and shows in an interesting way, the play of powers and way of life in those contexts. Recommended.
Calificación personal: 8 de 10
Personal rating: 8 out of 10
---
---