Reseña: ¡Qué bello es vivir! // Review: It's a Wonderful Life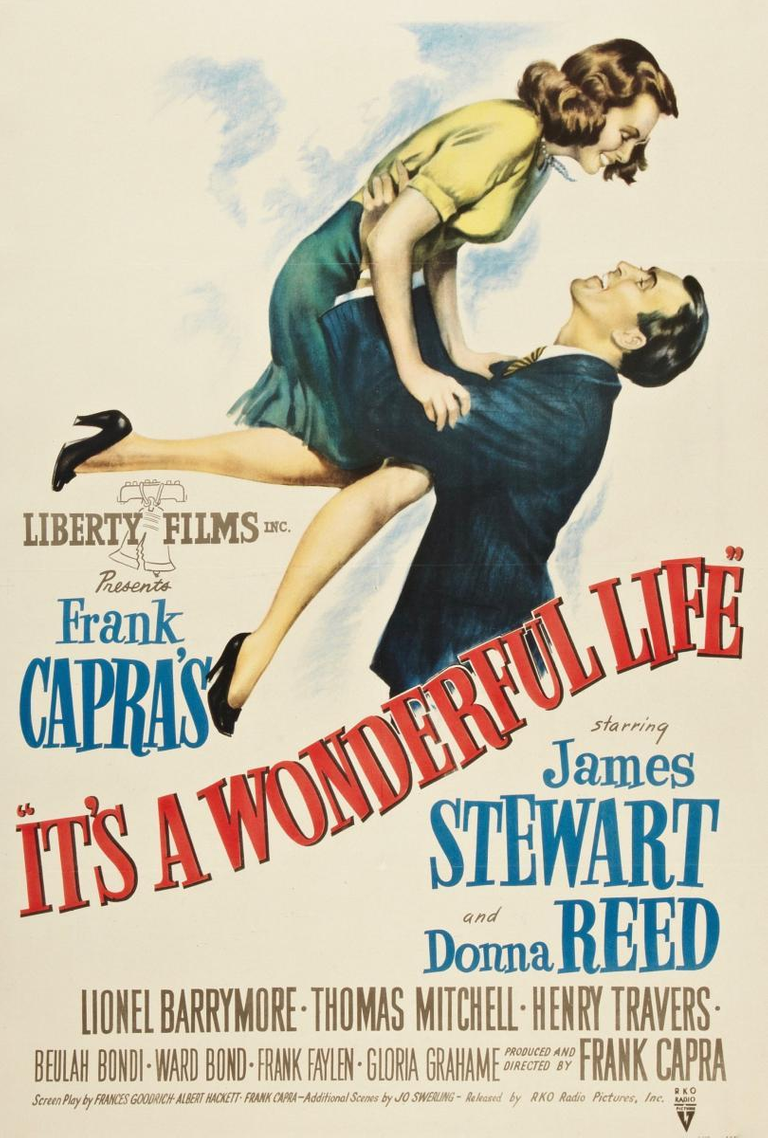 Otra película que se encuentra bien arriba en varios tops de películas. Se menciona mucho como la mejor con temática navideña. La pude ver hace poco y me dejó cautivado. Estrenada en 1946. Su director es Frank Capra.
Another movie that ranks high on several movie tops. It is often mentioned as the best Christmas themed film. I was able to see it recently and it left me captivated. Released in 1946. Its director is Frank Capra.
Sinopsis: George Bailey es un hombre que está apunto de suicidarse debido a un problema financiero. Sin embargo, un ángel de la guarda irá en su auxilio, primero viendo como fue su vida y luego buscando una solución a su problema.
Synopsis: George Bailey is a man who is about to commit suicide due to a financial problem. However, a guardian angel will come to his aid, first seeing how his life was and then looking for a solution to his problem.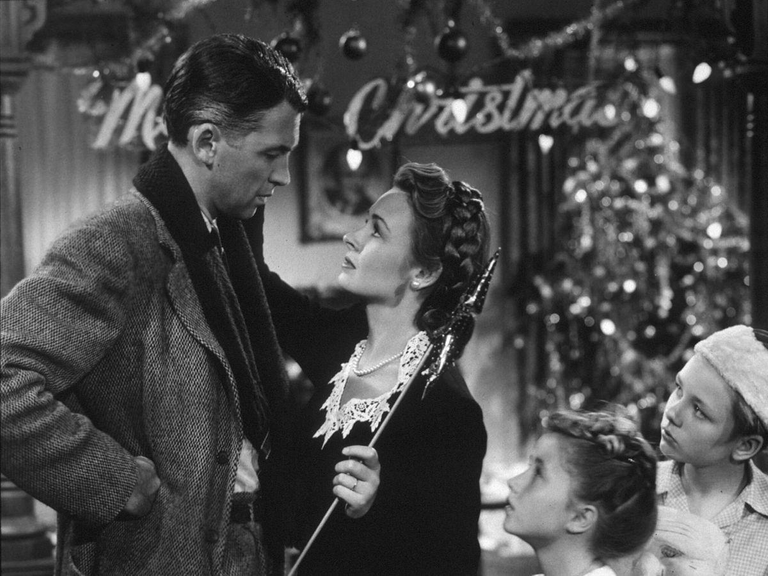 Es una película clásica, en blanco y negro. El contexto es el de un pequeño pueblo en USA. Nos muestra la historia de un hombre que irá anteponiendo el bien de los demás al suyo propio. Algo que si bien le permite avanzar, le hace enterrar muchos de sus sueños de juventud. Ya por el tramo final, entenderá que muchas de las acciones que realizó en su vida tuvieron unas grandes consecuencias, y que su vida en ningún momento fue en vano.
It is a classic film, in black and white. The context is that of a small town in the USA. It shows us the story of a man who will put the good of others before his own. Something that, although it allows him to move forward, makes him bury many of his youthful dreams. By the final stretch, he will understand that many of the actions he took in his life had great consequences, and that his life was never in vain.
Hasta cierto punto esta historia es casi una fábula con todo el toque mágico de la última parte. El final, si eres sensible, te deja emocionado e incluso con lágrimas. Hay un toque romántico e incluso con frases que se quedaron para la historia, pero creo que no es el foco principal. Lo malo tal vez sean algunas escenas que ya el tiempo las hace ver un poco extrañas o infantiles.
To a certain extent this story is almost a fable with all the magical touch of the last part. The ending, if you are sensitive, leaves you emotional and even in tears. There is a romantic touch and even with phrases that stayed for the story, but I think it is not the main focus. The downside may be some scenes that time makes them look a little strange or childish.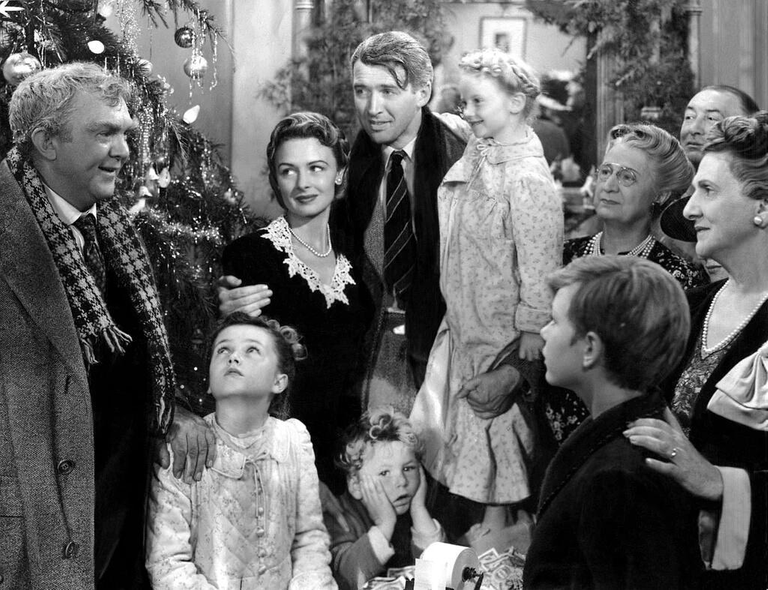 La fotografía es buena, a pesar de los años se entiende fácilmente lo que ocurre en cada momento. Si bien no hay mucha música, la que hay funciona muy bien. La actuación de la pareja principal es excelente, en especial James Stewart como George Bailey.
The photography is good, despite the years, it is easy to understand what is happening in each moment. Although there is not much music, what there is works very well. The acting of the main couple is excellent, especially James Stewart as George Bailey.
Esta es una película muy recomendable, que creo todos deben darle una oportunidad. El mensaje que se transmite es poderoso y creo que se quedará para toda la vida.
This is a highly recommended film that I think everyone should give a chance. The message conveyed is powerful and I think it will stay with you for life.
Calificación personal: 8.8 de 10
Personal rating: 8.8 out of 10
---
---