Reseña: El Jeremías // Review: El Jeremías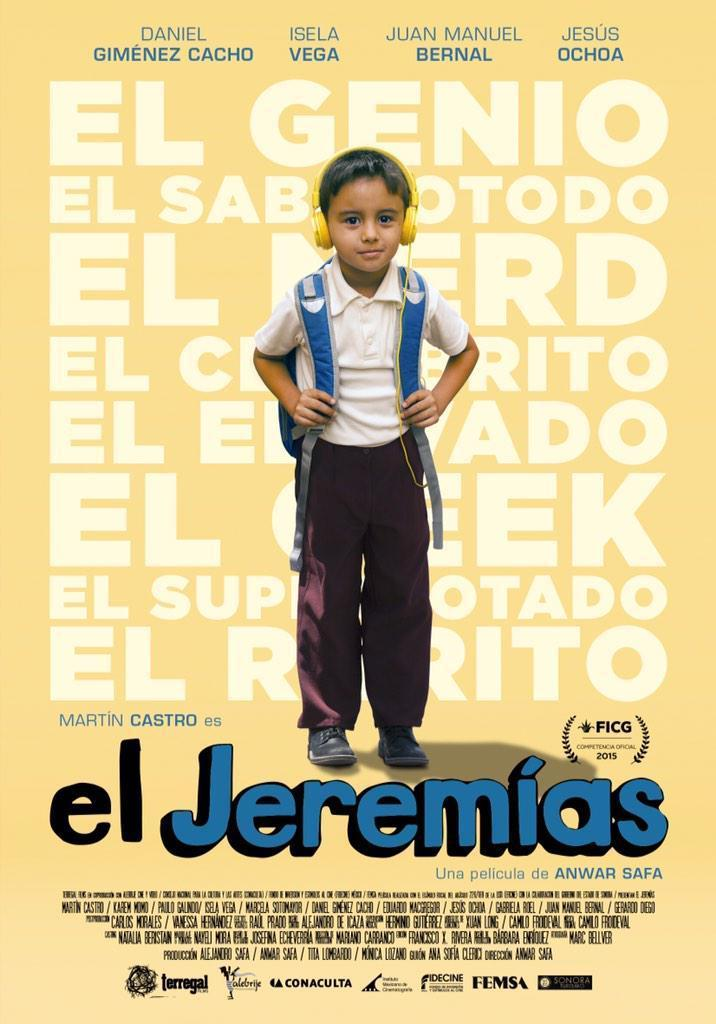 ¿Qué quieres ser de grande?, una pregunta que nos hacemos en etapas tempranas de vida, que la tomamos con poca o mucha seriedad; sin embargo, al protagonista de esta historia esto le importa, pues al ser un genio las expectativas son enormes. Estrenada el 2015, siendo su director Anwar Safa.
What do you want to be when you grow up, a question we ask ourselves in early stages of life, which we take with little or much seriousness; however, the protagonist of this story cares, because being a genius, expectations are enormous. Released in 2015, being its director Anwar Safa.
Sinopsis: Jeremias es un niño que vive con su familia en Sonora, México. Después de conocer a ciertas personas, se entera que él es un genio, una persona con un alto IQ. Esto lo hace reevaluar su vida y sus opciones. Un trayecto de eventos que le hará intentar responder qué es lo quiere ser de grande.
Synopsis: Jeremias is a boy who lives with his family in Sonora, Mexico. After meeting certain people, he learns that he is a genius, a person with a high IQ. This makes him reevaluate his life and his options. A journey of events that will make him try to answer what he wants to be when he grows up.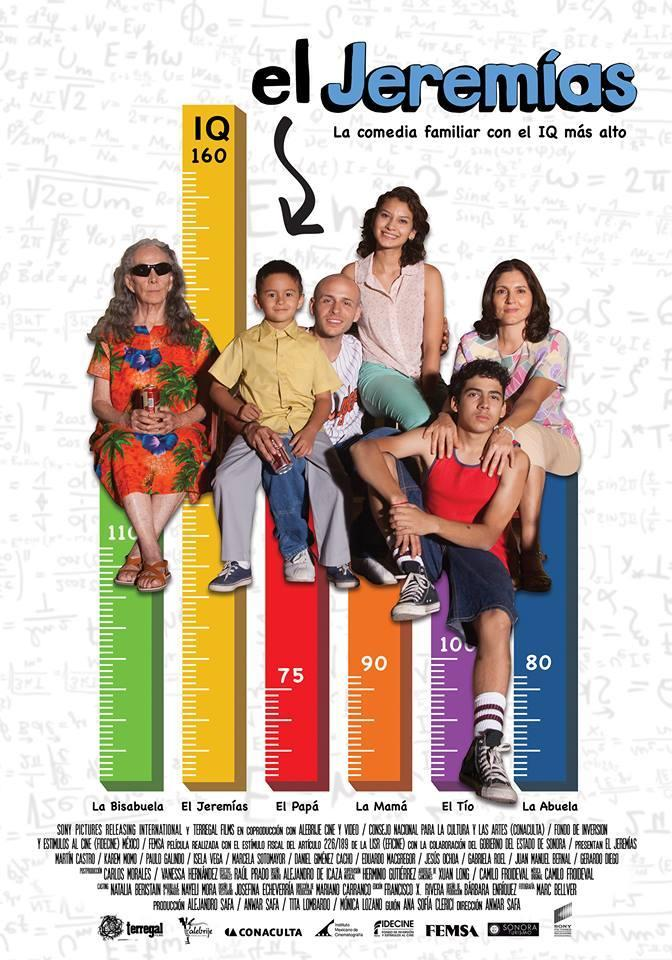 El protagonista Jeremias, más allá de las interacciones con su familia y un entorno que se acerca más a la ignorancia, tratara de buscar cual debe ser su proyecto de vida como genio; esto le da un toque original, ya que permite ver distintos ángulos sobre este tema con un toque divertido y cómico. El tramo final se aleja un poco de ello, buscando dar una resolución con un "villano", pero creo que el camino que ya iba formando era suficiente. Más bien ese tramo final se siente que cierra demasiado rápido.
The protagonist Jeremias, beyond the interactions with his family and an environment that is closer to ignorance, will try to find what should be his life project as a genius; this gives it an original touch, as it allows to see different angles on this issue with a funny and comical touch. The final stretch moves away from it a bit, looking to give a resolution with a "villain", but I think the path that was already forming was enough. Rather that final stretch feels like it closes too quickly.
La trama es interesante y los personajes funcionan en su mayoría, dando un amplio abanico de perspectivas. Es más, creo que esta película le habría funcionado aumentar su duración y cerrar mejor el trayecto final.
The plot is interesting and the characters mostly work, giving a wide range of perspectives. What's more, I think this film would have benefited from a longer running time and a better closing stretch.
La actuación de Martin Castro como Jeremias es entrañable, buena voz y capaz de destacar en varios momentos. La fotografía es aceptable, pero no destaca en particular. La música solo acompaña.
Martin Castro's performance as Jeremias is endearing, well voiced and able to stand out in several moments. The cinematography is acceptable, but not particularly outstanding. The music just accompanies.
Me ha gustado este título, especialmente por abarcar un tema de manera interesante y divertida. Recomendable.
I liked this title, especially for covering a subject in an interesting and fun way. Recommended.
Calificación personal: 7.5
Personal rating: 7.5
---
---