Reseña: Chernóbil // Review: Chernobyl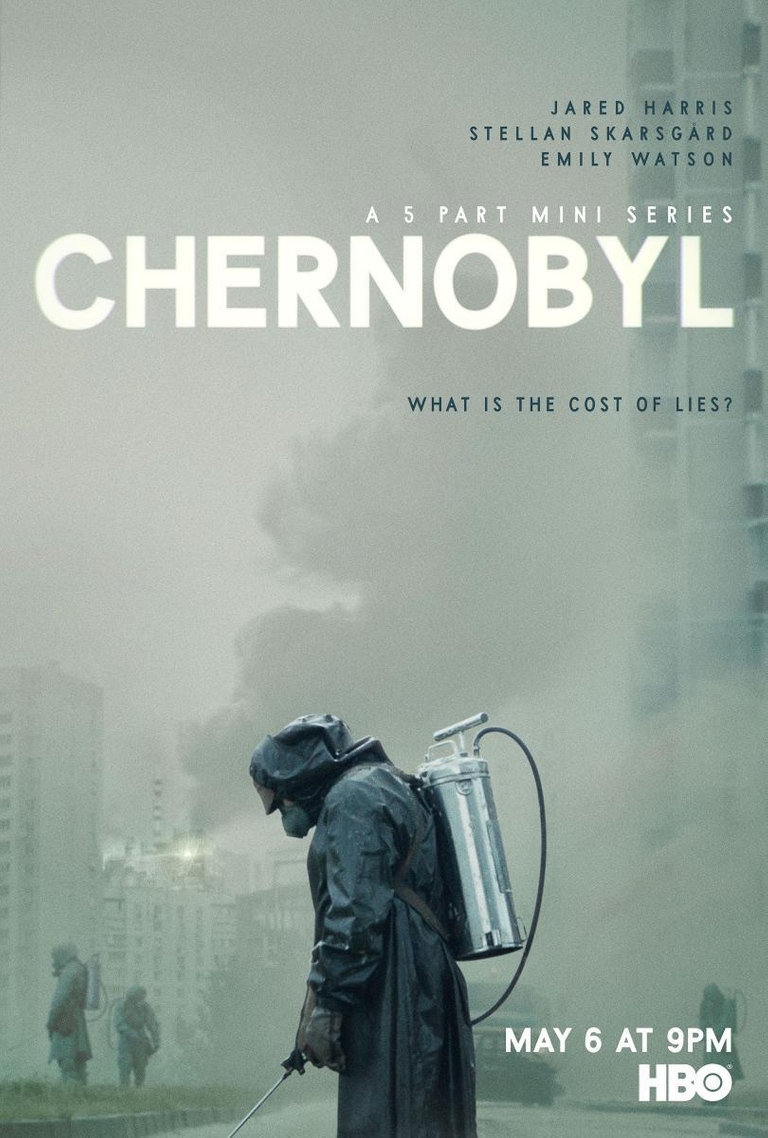 Esta miniserie de 5 episodios de HBO la tenía en deuda ya hace bastante tiempo. Hace poco pude obtener HBO+, y por fin verla entera. El título fue estrenado el 2019. Creada por Craig Mazin y dirigida por Johan Renck.
This 5-episode HBO miniseries has been in my debt for quite some time. I was recently able to get HBO+, and finally watch it in its entirety. The title was released 2019. Created by Craig Mazin and directed by Johan Renck.
Sinopsis: Basada en hechos reales. Chernobil nos muestra de manera dramatizada los eventos que ocurrieron el 26 de abril de 1986, en donde la planta nuclear Vladímir Ilich Lenin sufrió un accidente que provocó terribles consecuencias. Se verán los sucesos, las consecuencias y las causas.
Synopsis: Based on real events. Chernobyl shows us in a dramatized way the events that occurred on April 26, 1986, where the Vladimir Ilyich Lenin nuclear power plant suffered an accident that caused terrible consequences. We will see the events, the consequences and the causes.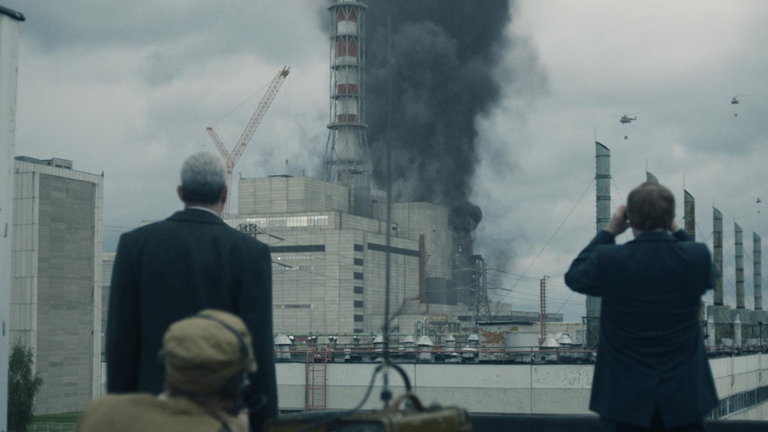 La miniserie luego de un corto preludio, nos pone a segundos de ocurrir el accidente en Chernobil. Vemos como operarios, ciudadanos, bomberos y otras personas reaccionaron en el momento del accidente. Es realmente trepidante y la inmersión es total, viendo como las diversas personas no se dan cuenta de lo terrible que ha pasado.
The miniseries, after a short prelude, takes us seconds after the accident at Chernobyl. We see how workers, citizens, firemen and other people reacted at the moment of the accident. It is really fast-paced and the immersion is total, seeing how the various people do not realize how terrible it has happened.
En los demás episodios, si bien ya la carga emocional es menor no deja de mostrar el costo humano y ambiental que tendrá que pagarse para apaciguar el problema. Ya por el final veremos las diversas causas que originó tal accidente. El ritmo es bueno, especialmente el del primer capítulo, y hay suficiente dinamismo para mantenerse entretenido.
In the other episodes, although the emotional charge is less, it does not fail to show the human and environmental cost that will have to be paid to appease the problem. By the end we will see the different causes that originated such an accident. The pace is good, especially the first chapter, and there is enough dynamism to keep you entertained.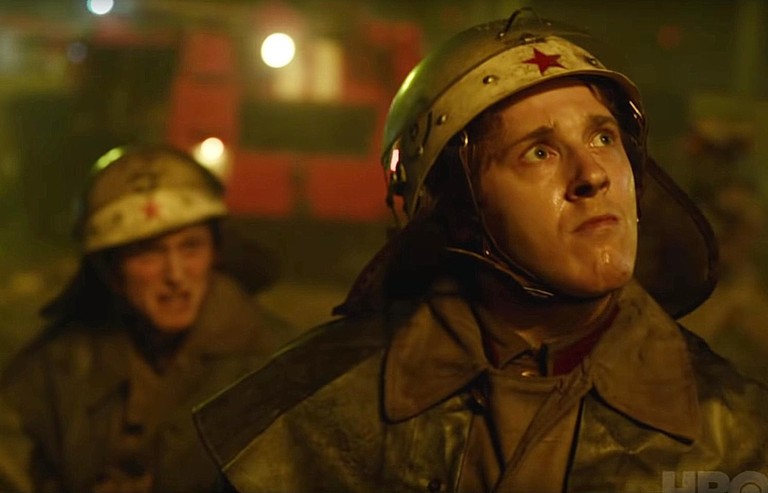 La producción es fenomenal, no veo que se hayan ahorrado gastos para mostrar de la mejor manera las diversas escenas. La actuación también es de 10, y me cuesta resaltar alguno en particular pues muchos destacan por su buen trabajo. La música hace un trabajo aceptable para la inmersión.
The production is phenomenal, I don't see any expense spared to show the different scenes in the best way. The acting is also top 10, and I have a hard time singling out any one in particular as many stand out for their good work. The music does an acceptable job for immersion.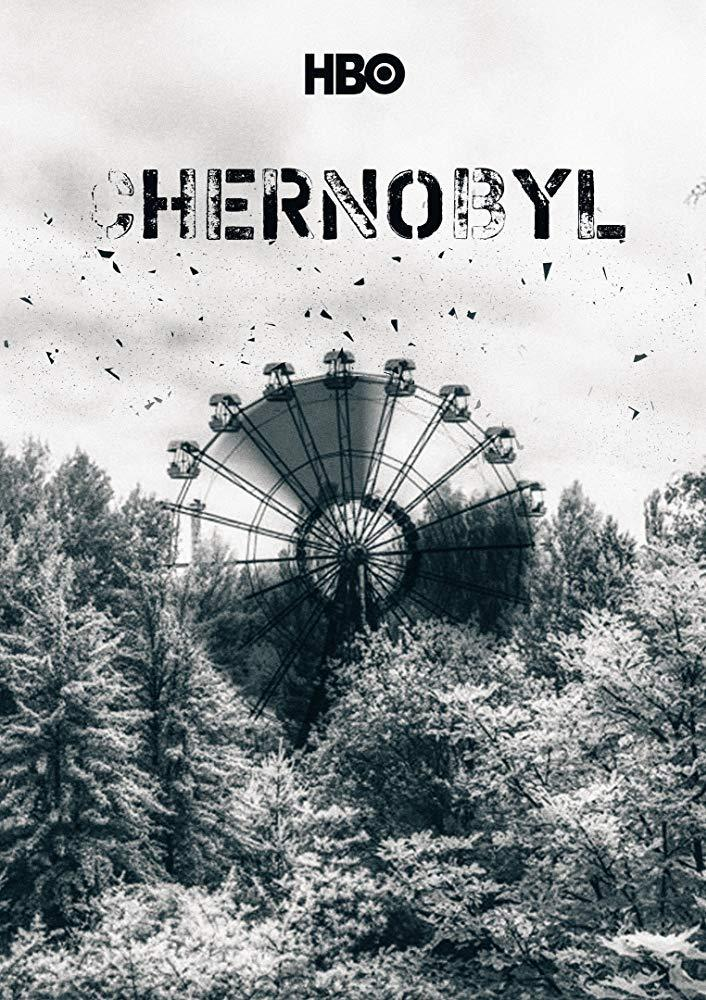 Aunque tiendo a no darle mucha importancia a los mensajes de las series o películas, me gustó esta línea: " Cada mentira que contamos se endeuda con la verdad. Tarde o temprano esa deuda se paga".
Although I tend not to give much importance to the messages of the series or movies, I liked this line: "Every lie we tell is indebted to the truth. Sooner or later that debt is paid".
Es una miniserie totalmente recomendable, tal vez un poco fuerte en imágenes duras de los enfermos, pero que recomendaría a cualquiera a ver.
It is a thoroughly recommendable miniseries, perhaps a bit strong on harsh images of the sick, but one that I would recommend anyone to watch.
---
---