Reseña anime: Mushoku Tensei // Anime Review: Mushoku Tensei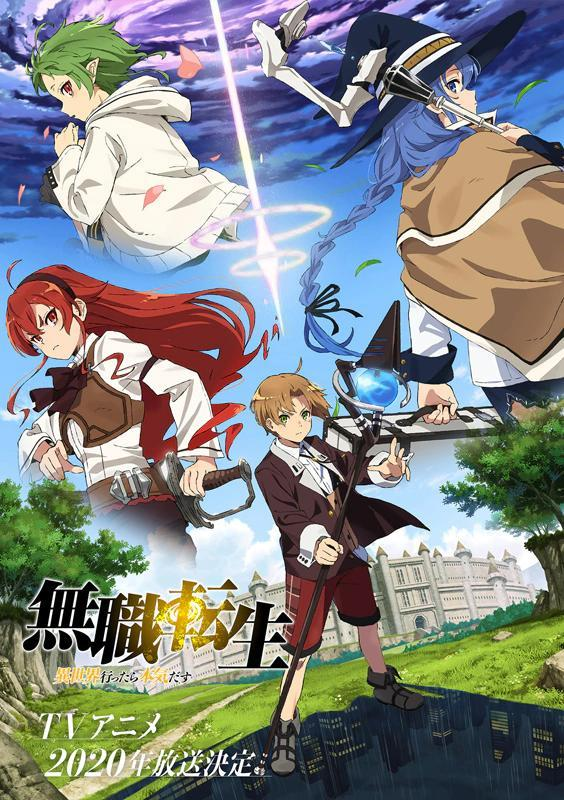 Después de mucho tiempo me he vuelto a poner Crunchyroll, así que he aprovechado para ver varios animes que estaban en mis pendientes. Uno de ellos es esta serie Isekai, de la que ya había leído algo el manga, pero dejé en pausa hace tiempo. La historia fue creada por Rifujin na Magonote. El anime se estrenó el 2021, del que ya salieron 2 partes, su director es Manabu Okamoto. Fue desarrollada por Studio Bind.
After a long time I've started Crunchyroll again, so I've taken the opportunity to watch several anime that were in my pending. One of them is this series Isekai, of which I had already read some of the manga, but I left on pause some time ago. The story was created by Rifujin na Magonote. The anime was released in 2021, of which 2 parts already came out, its director is Manabu Okamoto. It was developed by Studio Bind.
Sinopsis: Una persona de 34 años que vive en el ostracismo social, sufre un accidente que lo lleva a la muerte; lo que pasó luego, es que reencarna en un bebe en un mundo totalmente diferente, lleno de magia, aventuras y nuevas relaciones. El tomara este hecho como una oportunidad y vivir la vida dándolo todo.
Synopsis: A 34 years old person who lives in social ostracism, suffers an accident that leads him to death; what happened then, is that he is reincarnated as a baby in a totally different world, full of magic, adventures and new relationships. He will take this fact as an opportunity and live life giving it all.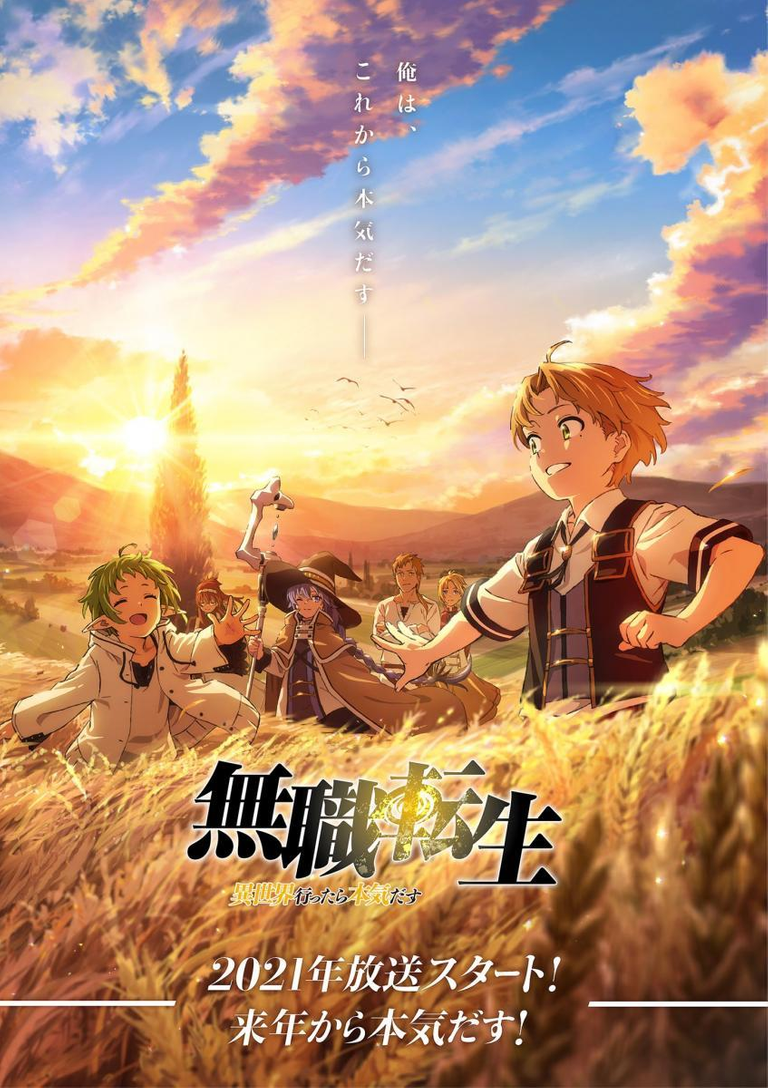 Rudeus Greyrat es el nombre que adquiere el personaje principal, en su nueva vida. Poco a poco se irá entrenando en la magia e irá conociendo nuevas personas. La serie tiene arcos y poco a poco el contexto de la historia irá creciendo.
Rudeus Greyrat is the name that the main character acquires in his new life. Little by little he will be trained in magic and will meet new people. The series has arcs and little by little the context of the story will grow.
Tiene bastante comedia y un poco de ecchi, pero principalmente es una historia de aventuras, donde el protagonista pasará de un problema a otro en diversas partes del mundo mágico. Entretenido es, pero a veces creo que se crean más problemas de los necesarios, ralentizando el progreso y desarrollo de personajes.
It has quite a lot of comedy and a bit of ecchi, but mainly it is an adventure story, where the main character will go from one problem to another in various parts of the magical world. Entertaining it is, but sometimes I think it creates more problems than necessary, slowing down the progress and character development.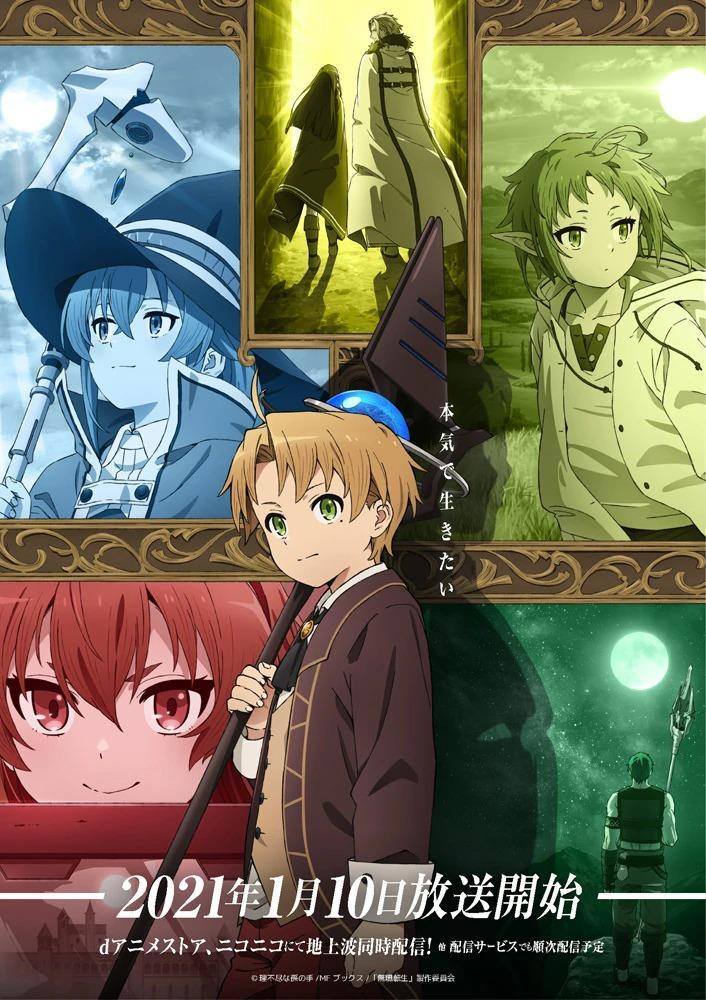 La animación de la 1era parte del anime es de lo mejor, pero en la 2da parte siento que baja la calidad. Entre el manga y el anime, me quedo con esta última para ver la obra. La música si bien tiene varios openings y endings, me cuesta resaltar alguna, y creo que en poco las olvidare.
The animation in the 1st part of the anime is one of the best, but in the 2nd part I feel that the quality drops. Between the manga and the anime, I'll take the latter to see the work. The music, although it has several openings and endings, it is hard for me to highlight any of them, and I think I will soon forget them.
En general es un buen anime, que tiene bastante historias y aventuras entretenidas por ver, con una variedad de personajes llamativos. Recomendable.
In general it is a good anime, which has many entertaining stories and adventures to see, with a variety of striking characters. Recommended.
---
---