Dibujando a Loki// Drawing Loki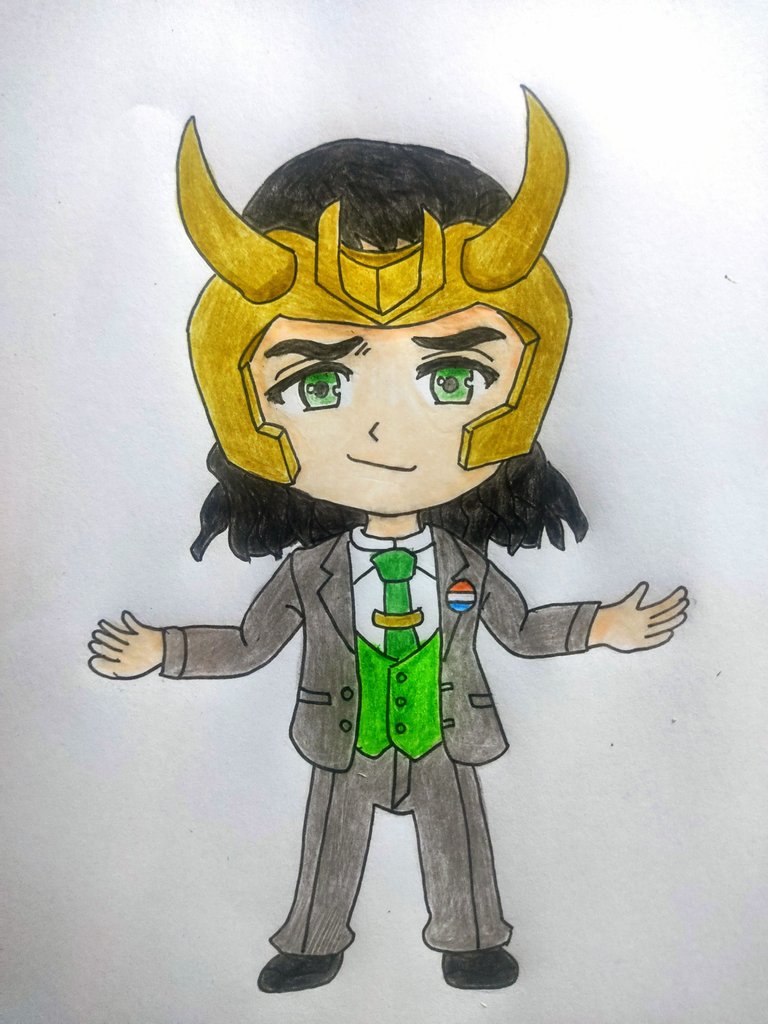 En esta ocasión dibujó a un chibi Loki. Conocido personaje de la franquicia Marvel. Es hermano de Thor, y usualmente es un villano.
This time I drew a chibi Loki. Well-known character of the Marvel franchise. He is Thor's brother, and is usually a villain.
Muestro mi paso a paso del dibujo:
I show my step by step drawing:
Lápiz 2h
Pencil 2h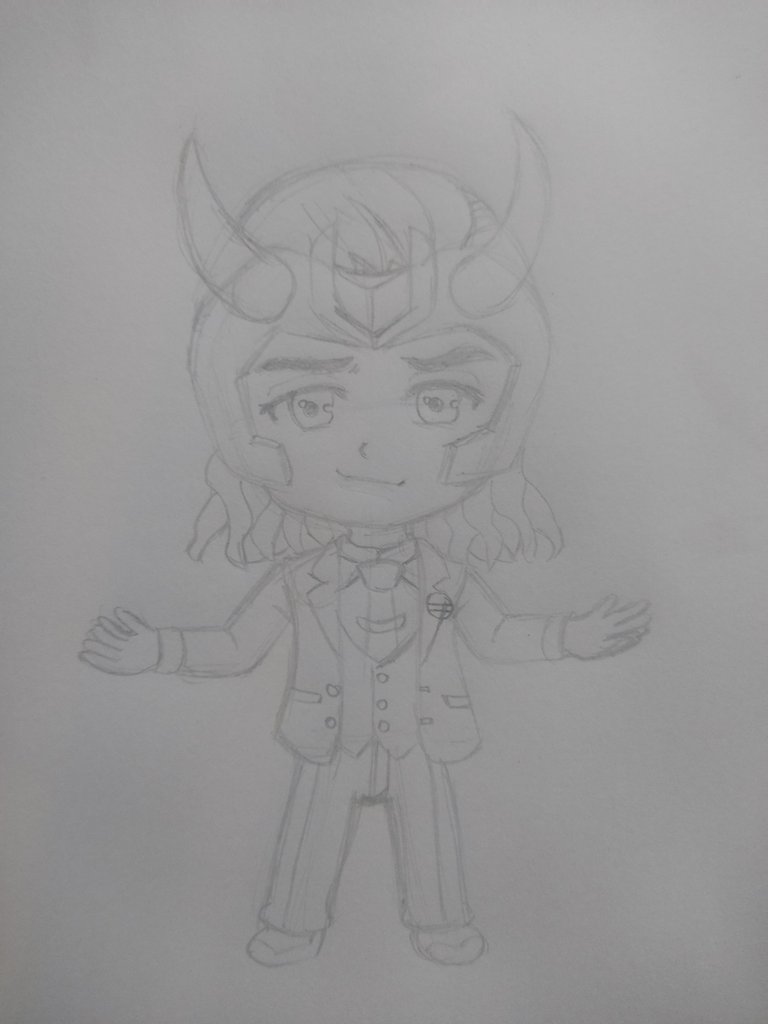 Lápiz 2b
Pencil 2b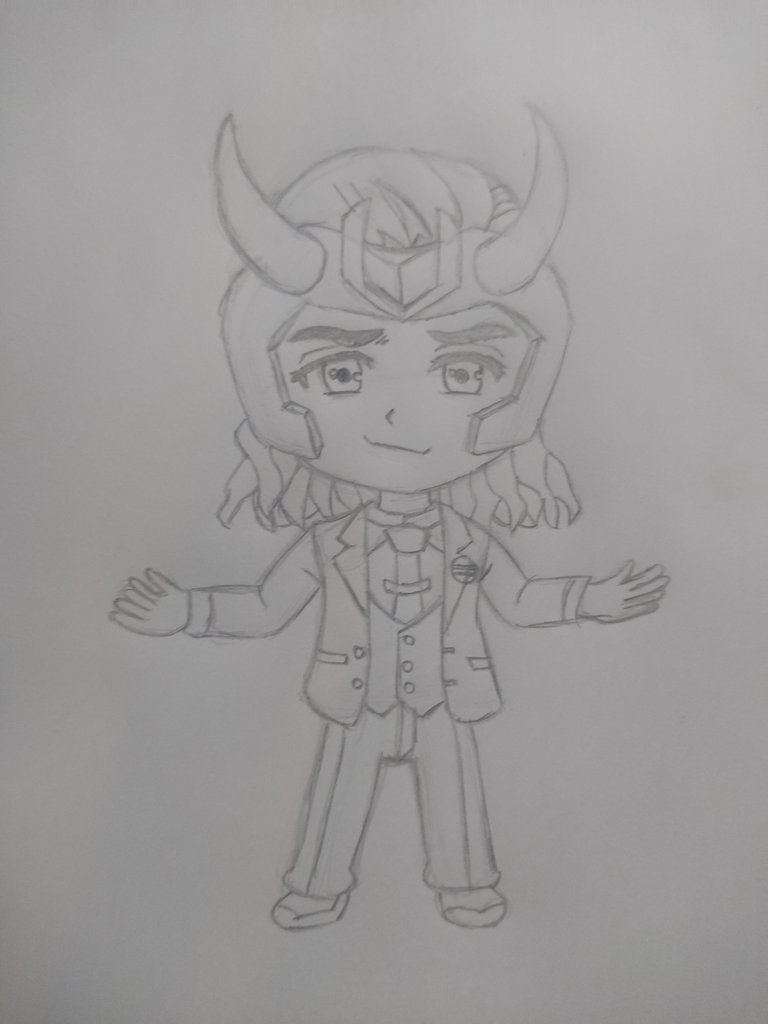 Resaltador
Highlighter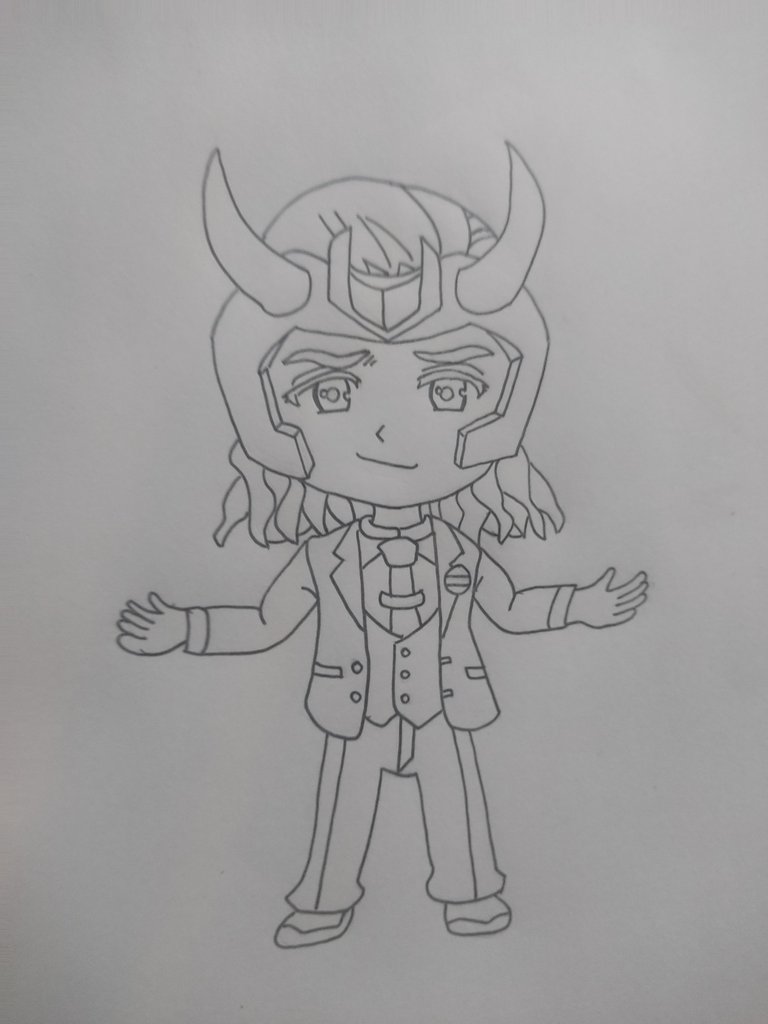 Coloreado
Coloring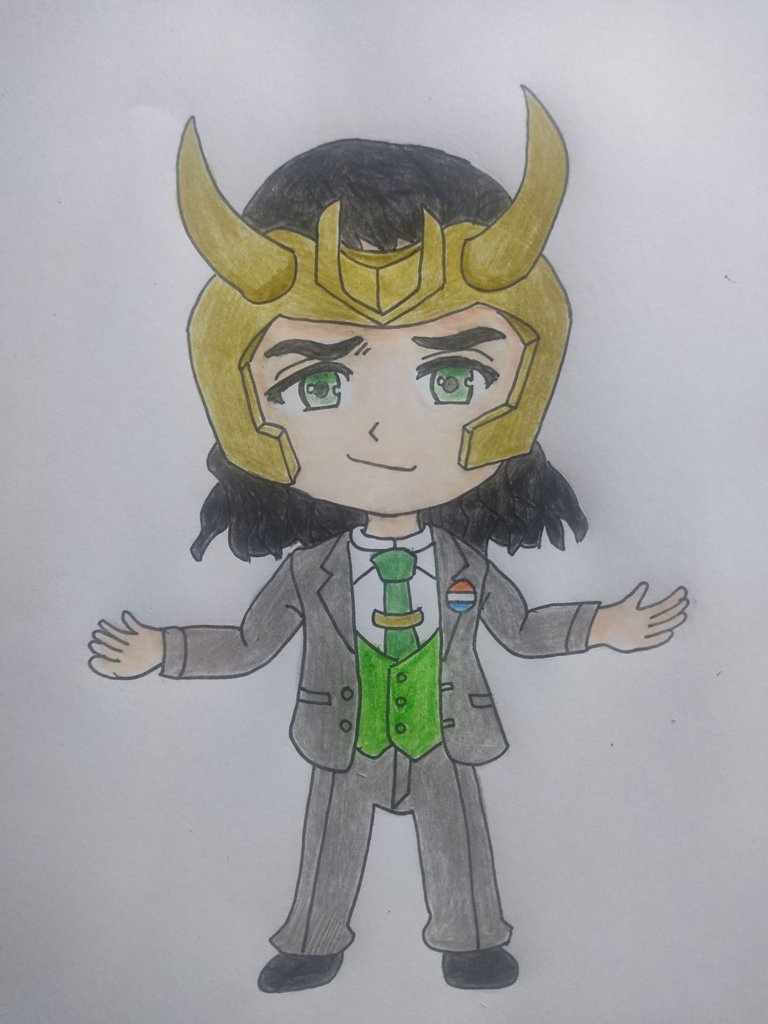 Efecto de iluminación
Lighting effect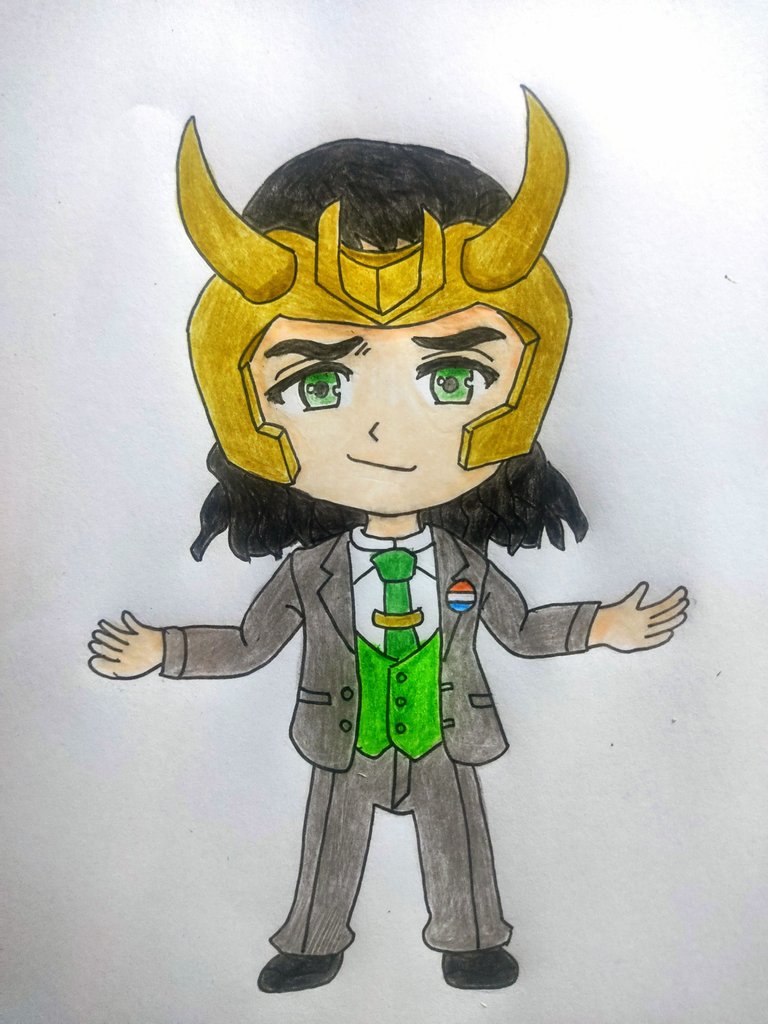 El siguiente dibujo será de un anime.
The following drawing will be from an anime.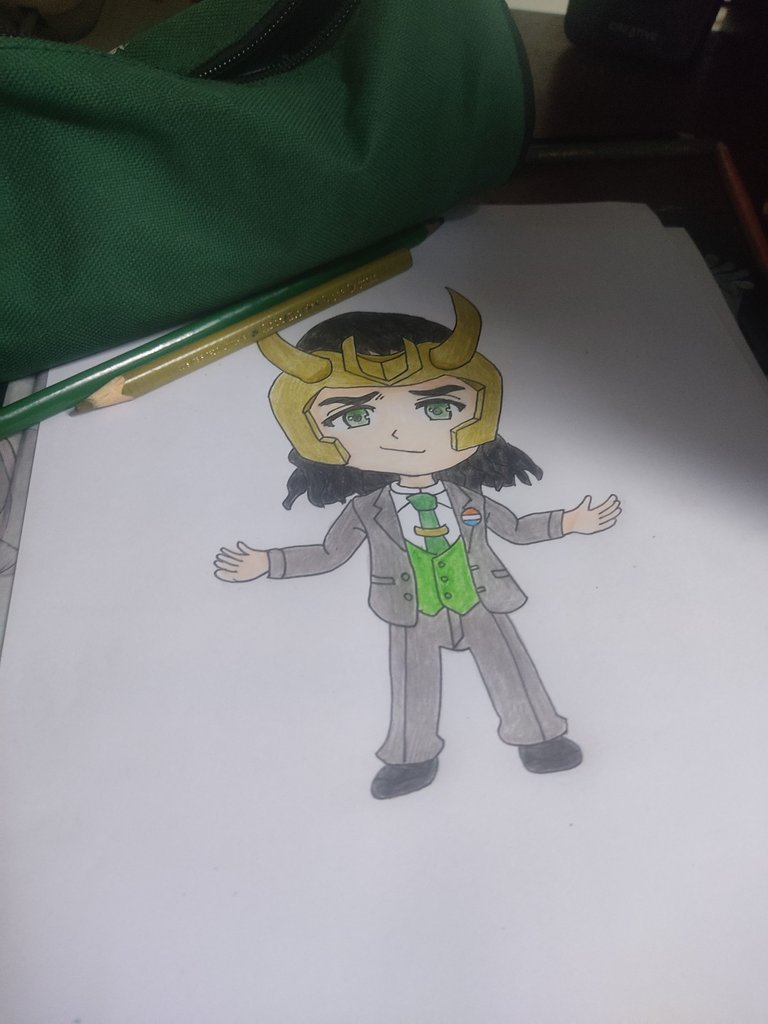 ---
---