Dibujando a Light Yagami// Drawing Light Yagami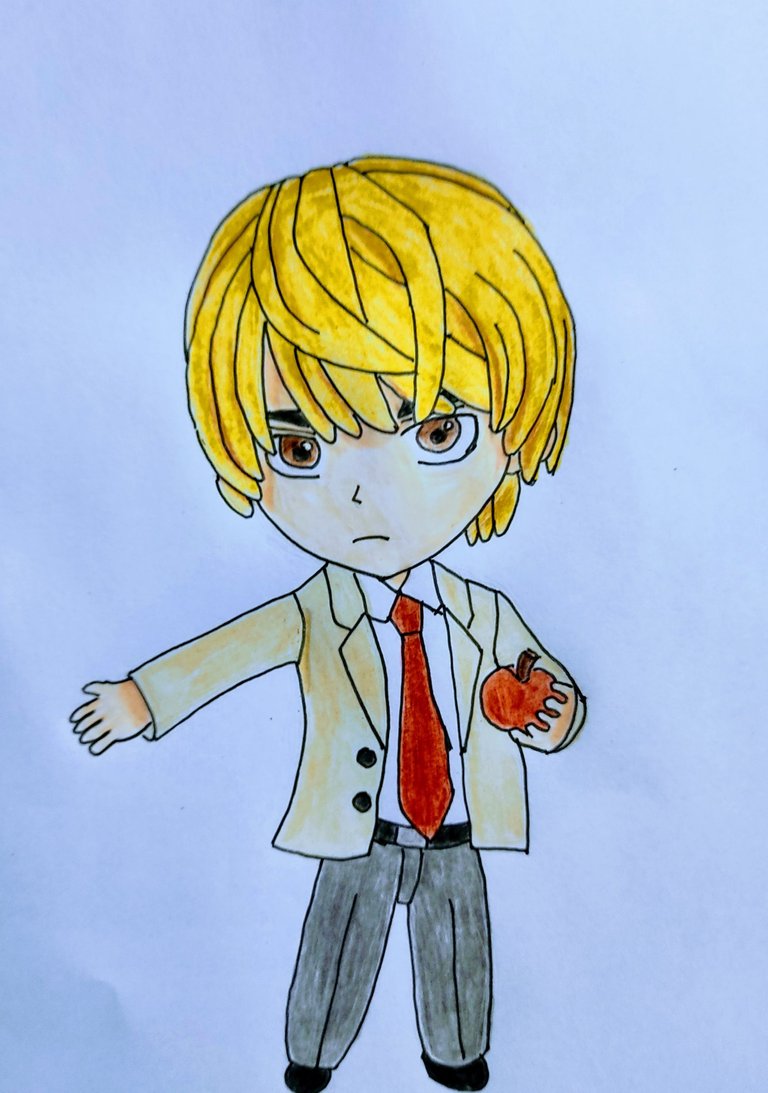 En esta ocasión dibujó a Light Yagami, protagonista del anime/manga Death Note. El es un estudiante que logra conseguir la Death Note un libro que permite matar personas solo escribiendo el nombre de las mismas.
This time I drew Light Yagami, the main character of the anime/manga Death Note. He is a student who manages to get the Death Note, a book that allows you to kill people just by writing their name.
Muestro mi paso a paso del dibujo:
I show my step by step drawing:
Lápiz 2h
Pencil 2h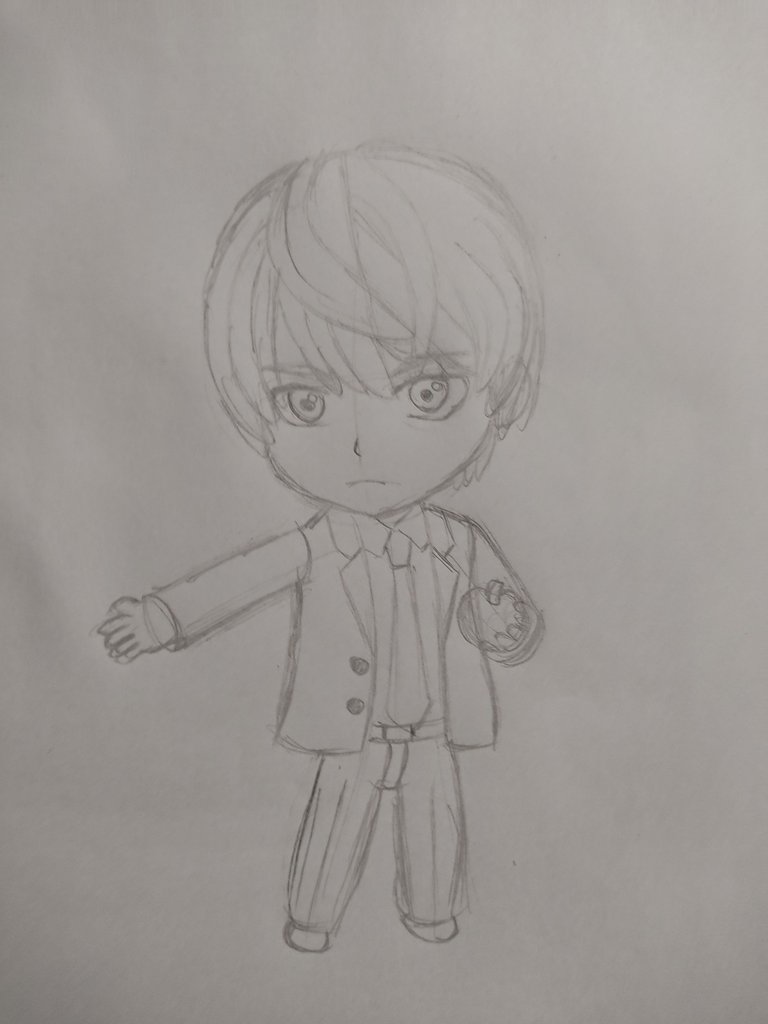 Lápiz 2b
Pencil 2b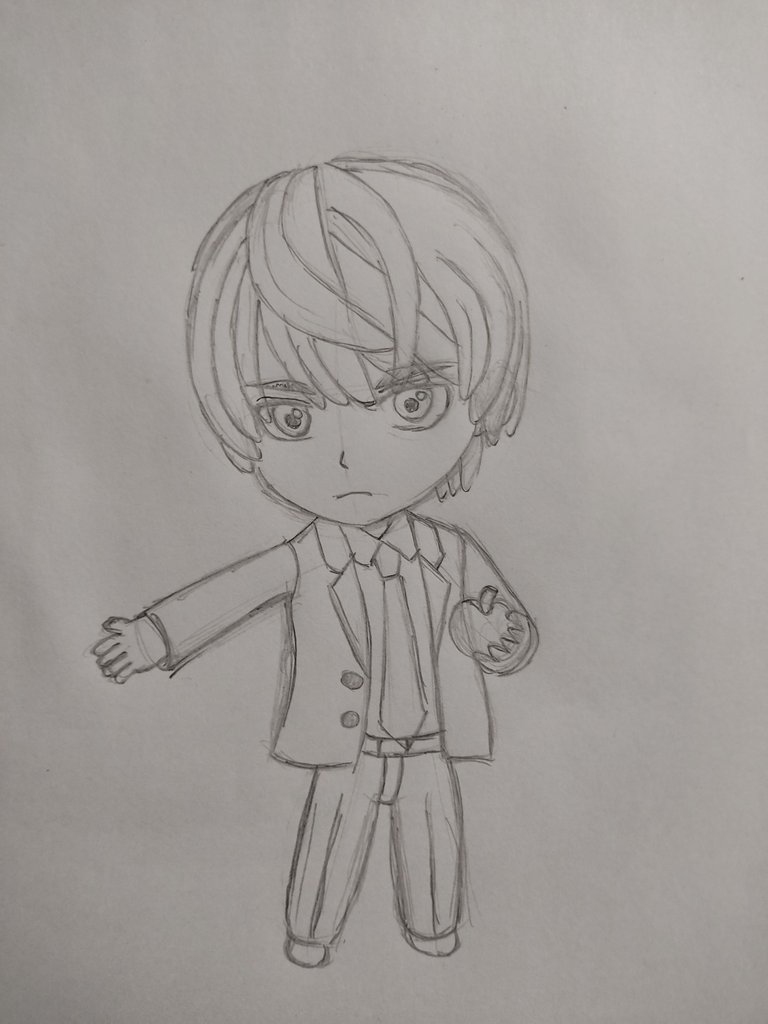 Resaltador
Highlighter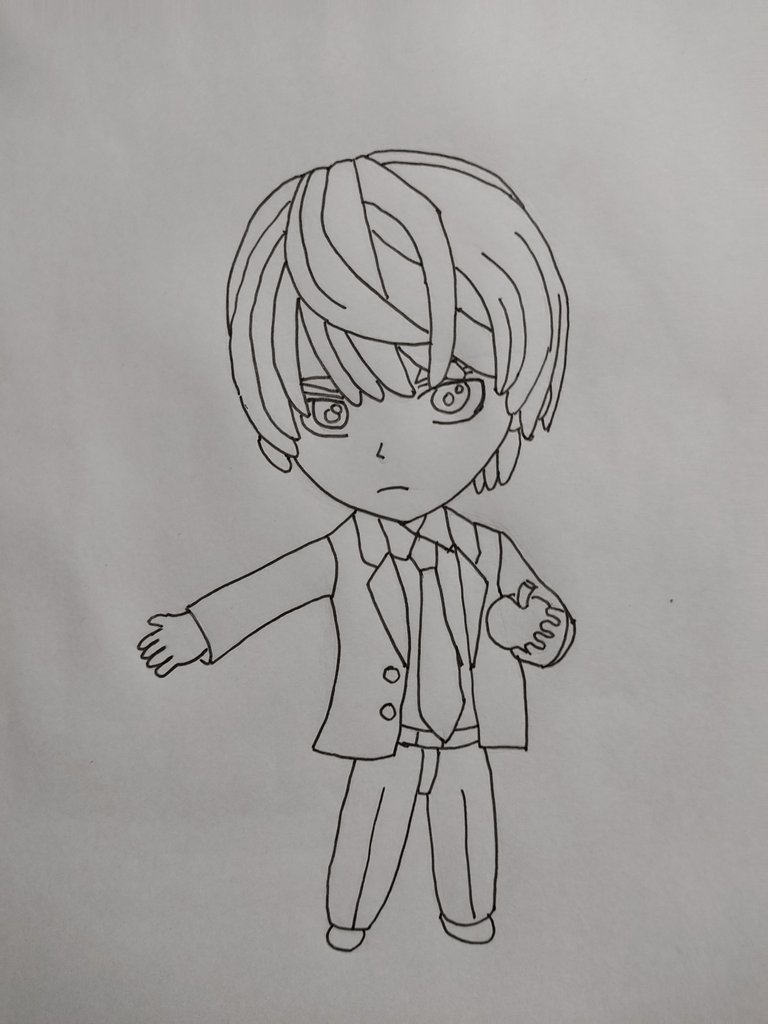 Coloreado
Coloring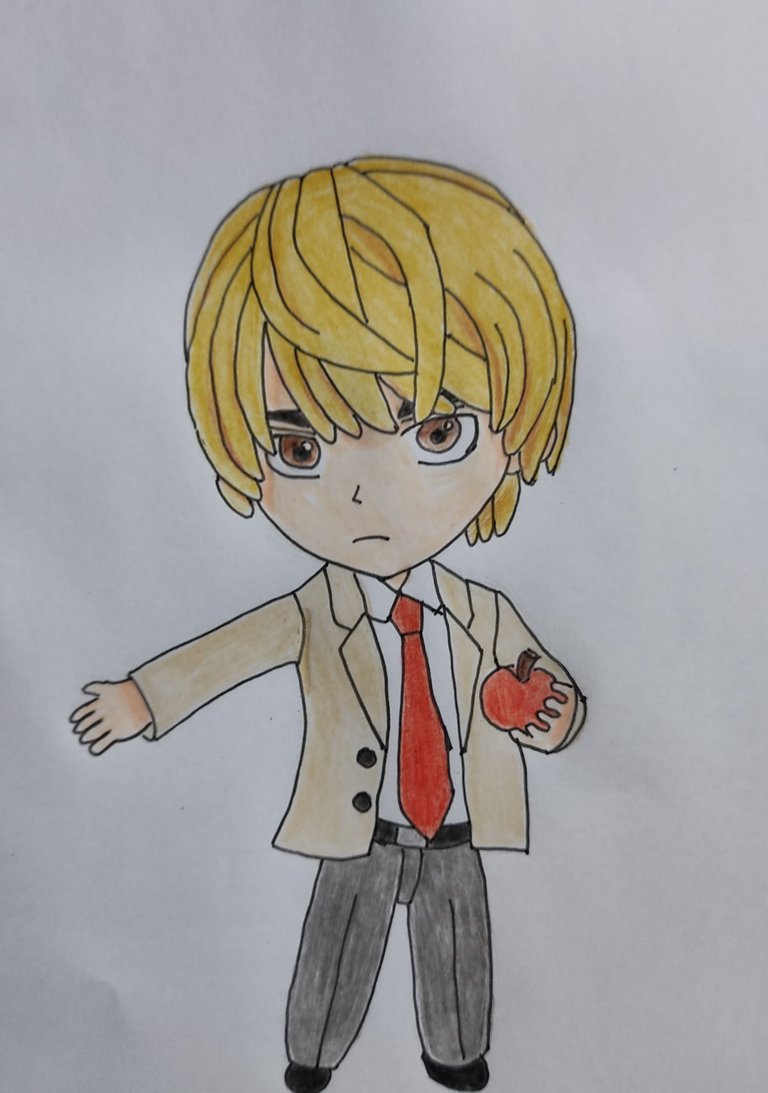 Efecto de iluminación
Lighting Effect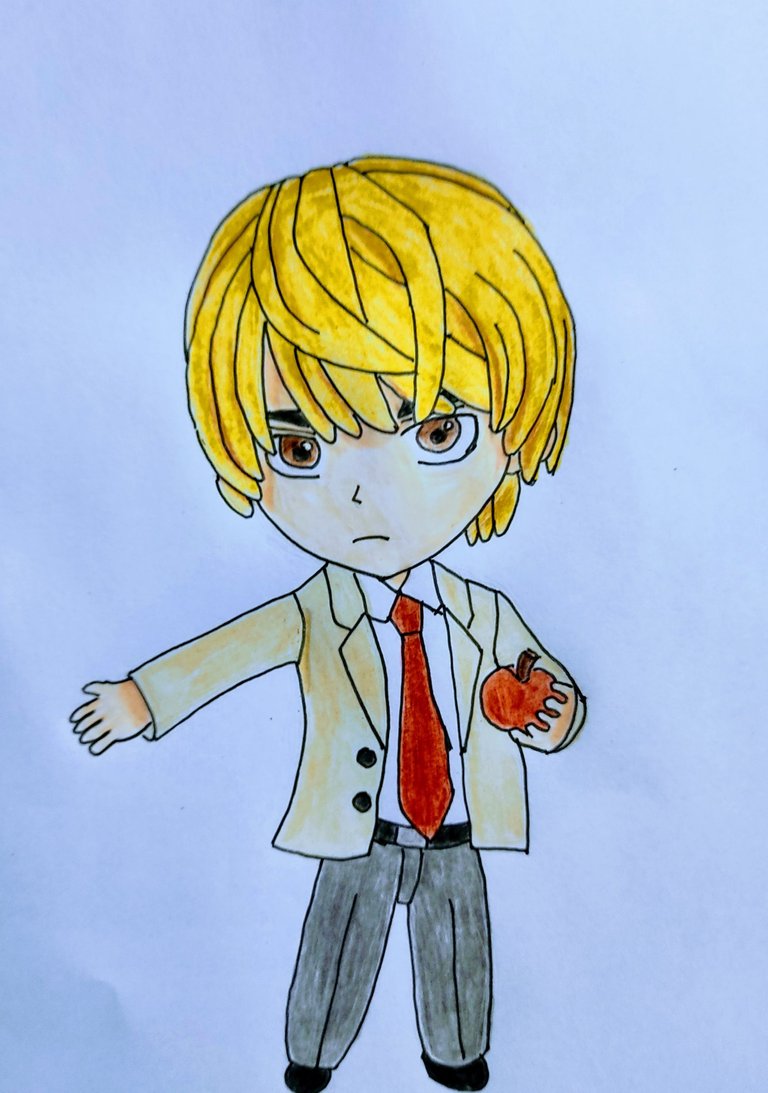 El siguiente dibujo será de un anime.
The following drawing will be from an anime.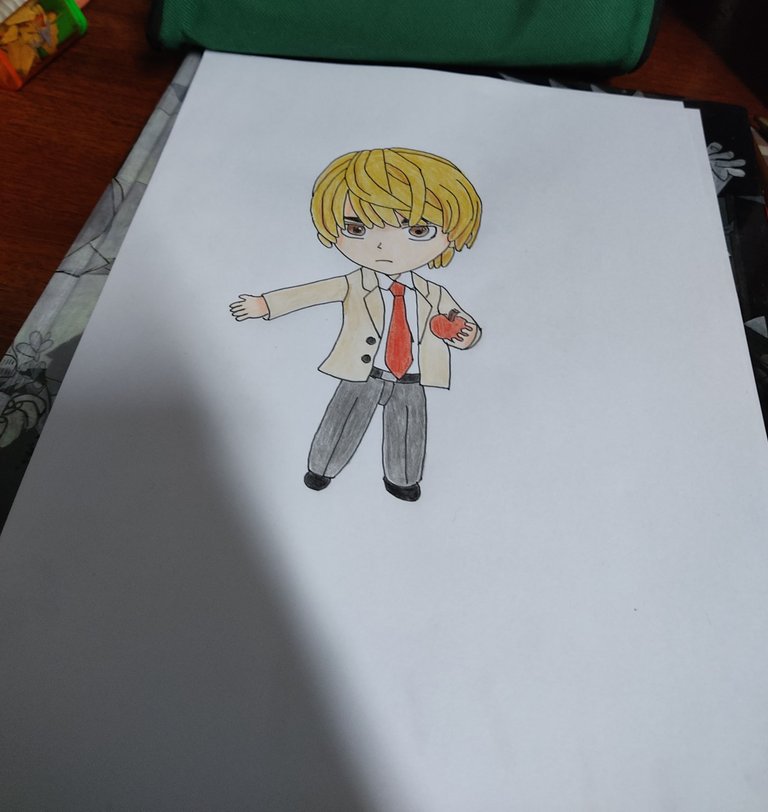 ---
---