Dibujando a Kagome Higurashi// Drawing Kagome Higurashi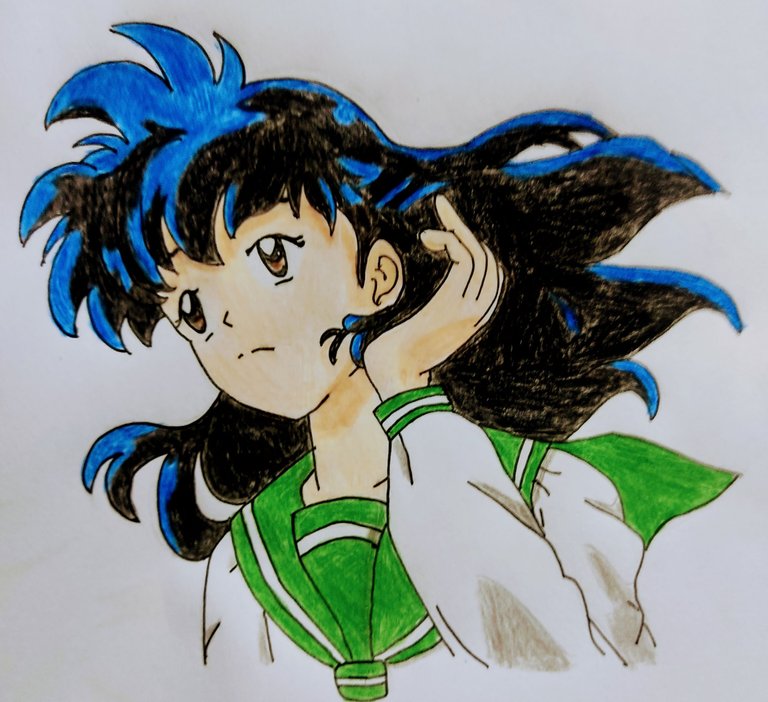 En esta ocasión dibujó a Kagome Higurashi. Ella es la protagonista del anime/manga Inuyasha. Ella al caer por un pozo, es transportada a un Japón antiguo, en donde se verá involucrada en una búsqueda con Inuyasha.
This time I drew Kagome Higurashi. She is the main character of the anime/manga Inuyasha. She falling down a well, she is transported to an ancient Japan, where she will be involved in a quest with Inuyasha.
Muestro mi paso a paso del dibujo:
I show my step by step drawing:
Lápiz 2h
Pencil 2h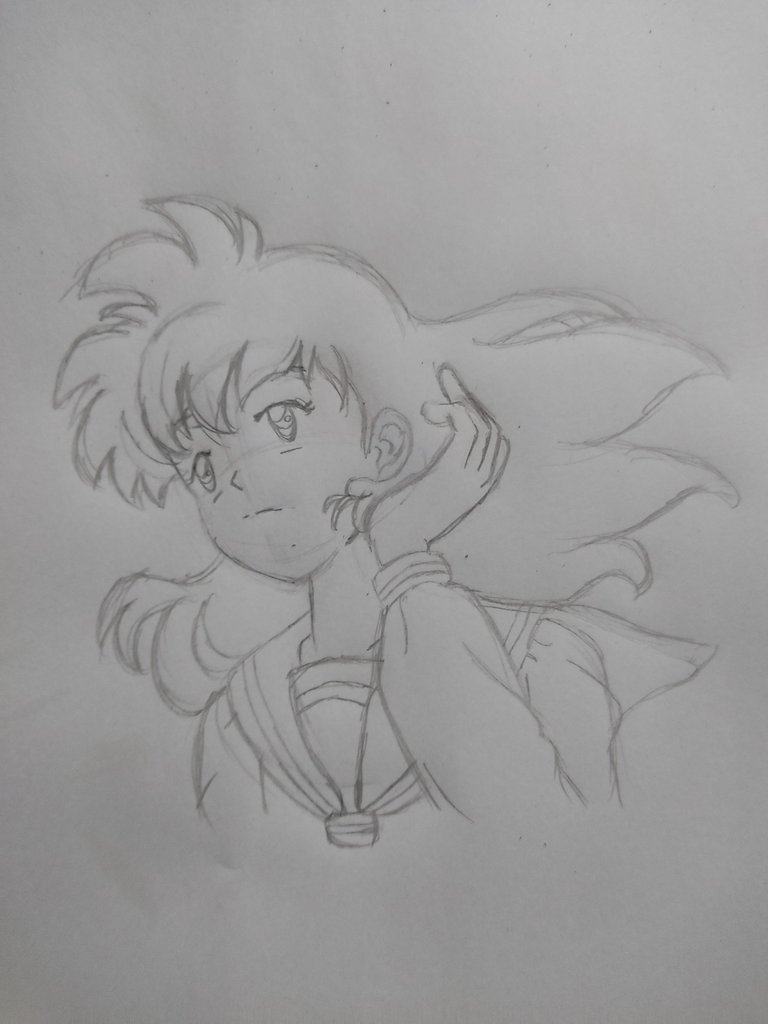 Lápiz 2b
Pencil 2b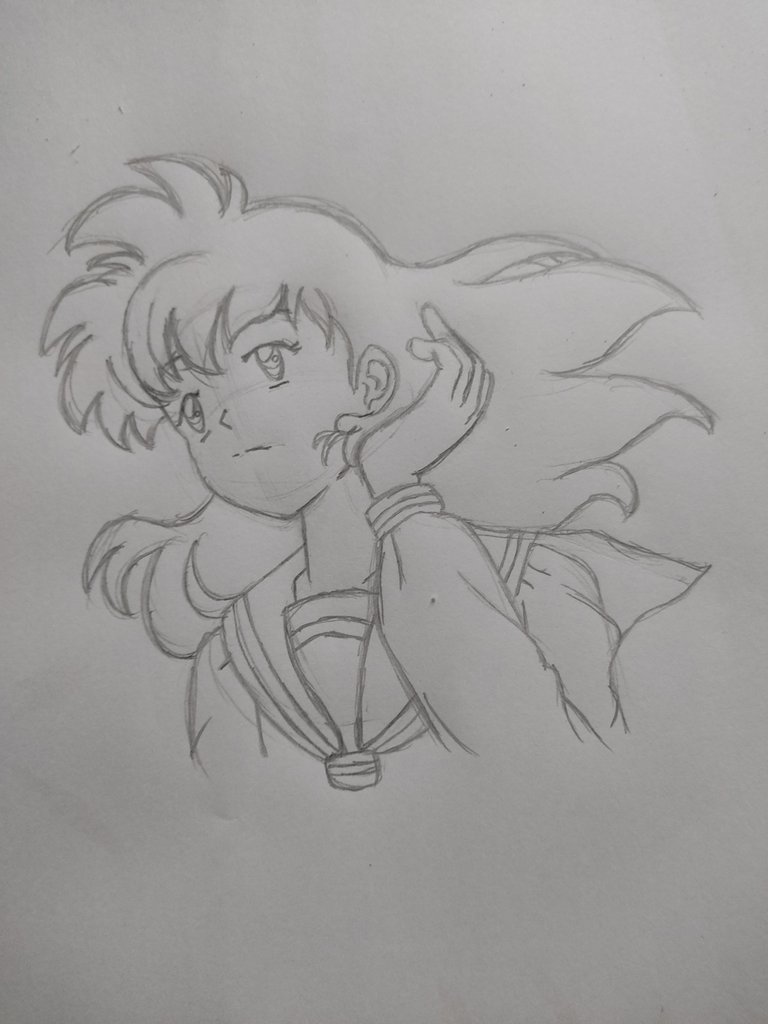 Resaltador
Highlighter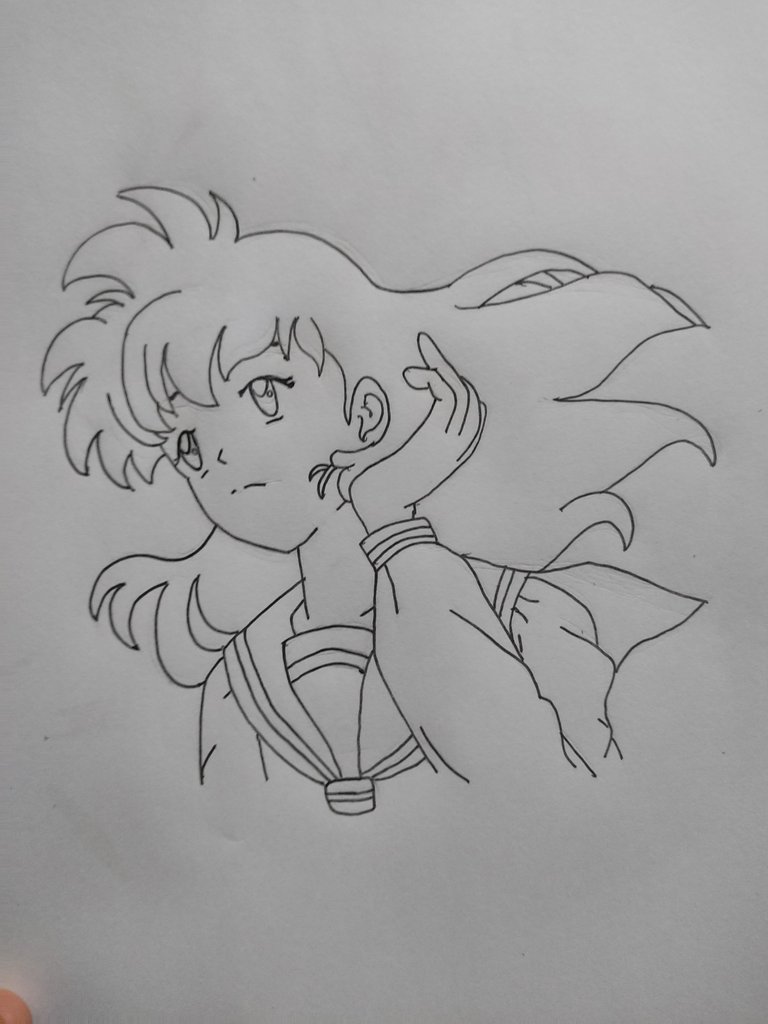 Coloreado
Coloring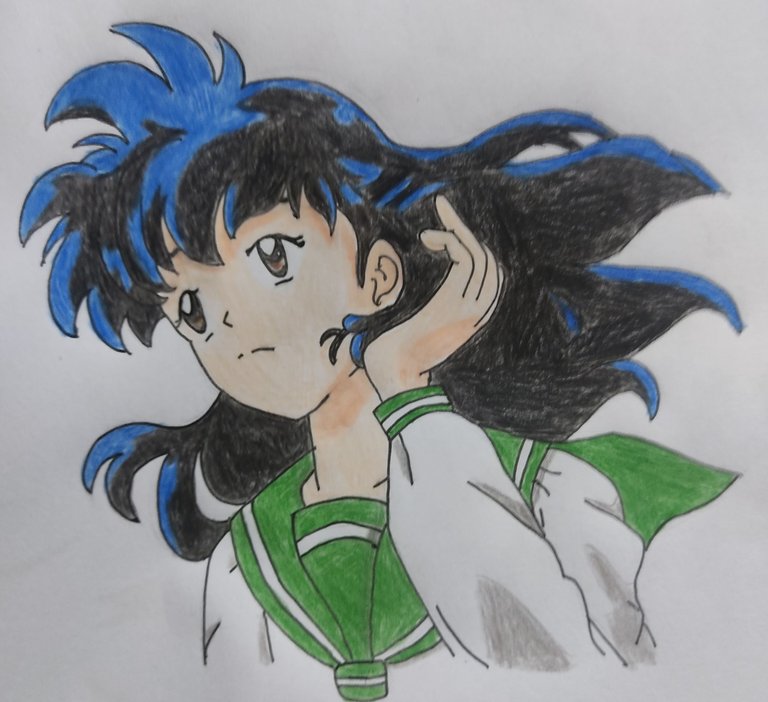 Efecto de iluminación
Lighting effect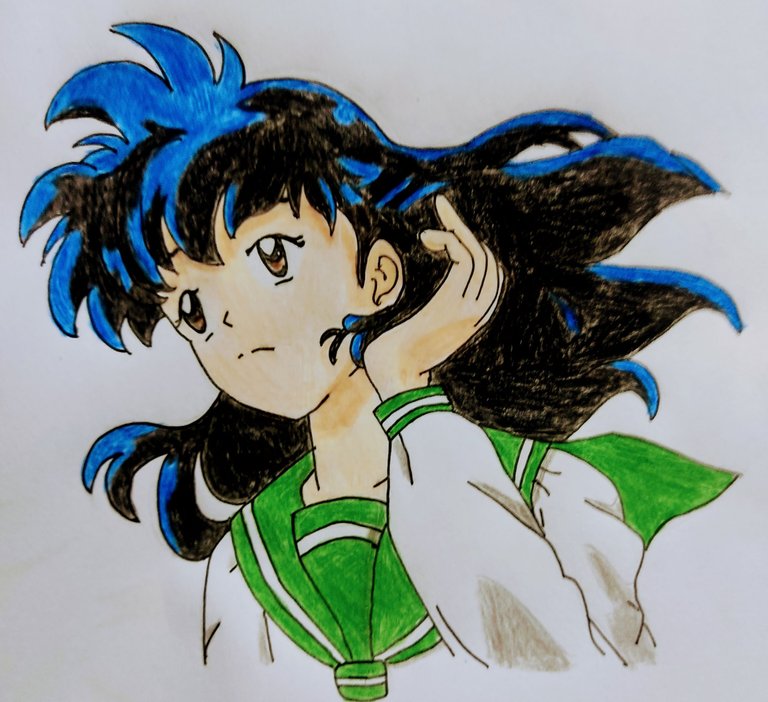 El siguiente dibujo será de un anime.
The following drawing will be from an anime.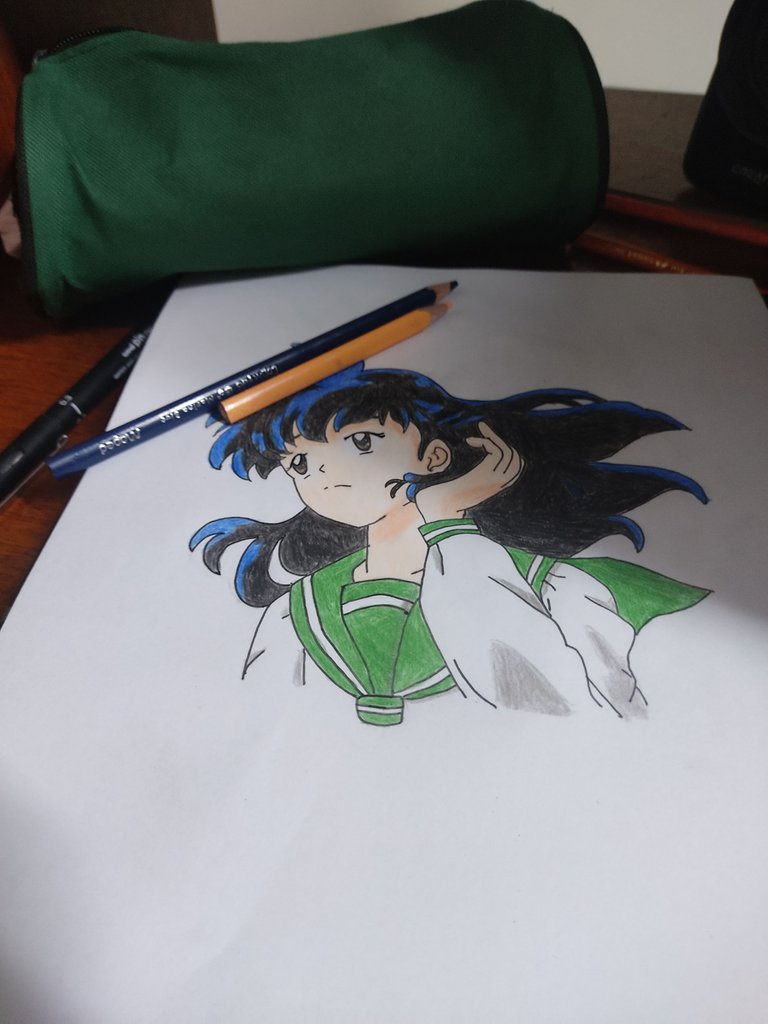 ---
---