People are Watching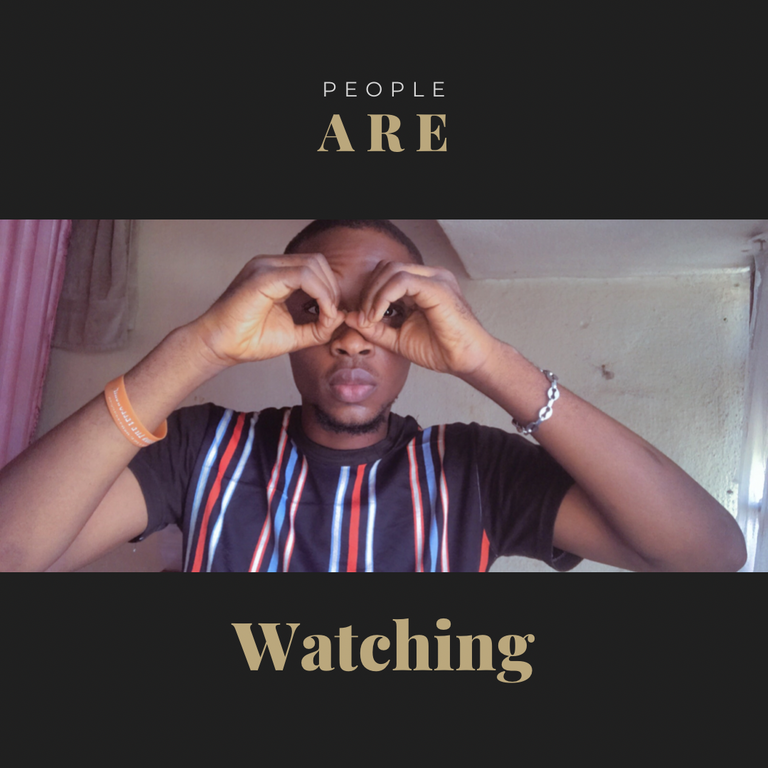 Before I begin, let me make this clear. No one should live their lives as if they're being watched by anyone. Don't do things you normally wouldn't do because you feel someone somewhere is watching you and you have to impress them, you will end up living a boring life which will later lead to regrets. Do what makes you happy, it's your life but be ready for whatever consequences your decisions may bring in the nearest future.
It's the festive season and almost everyone over here has traveled to go be with their family. I traveled too but hurried back to come finish off some unfinished business and now I can't travel back because it's almost too late to do that. But you see, this post isn't about the festive season or my travel routine, it's about the trust I've come to realize people in my hostel have in me.
Three of my neighbors had handed over their room keys to me while traveling and it had made me wonder why they would do that. They easily could have taken their keys with them, that way ensuring that every of their belongings inside of their room was safe but for some reason best known to them, they had felt that their keys, along with their belongings was safe under my care.
These are people that I'm not best friends with, just neighbors that I sit outside with and talk to every evening. I was wondering why they would have such faith and confidence in giving me their keys and I had asked one of them that question and what he said took me unaware, he said.
"I know you, you're not that kind of guy. I know I can leave my keys with you even for a year without anything getting missing in my room" Those words made me emotional. This was someone who wasn't even that close to me, that was when I knew that no matter what you do or where you go, there is someone somewhere watching you. And the kind of reputation you give yourself (based on how you live your day to day life) will always come to play when they want to do anything with you.
If you want to live a life where you don't care about anything and anyone, don't get offended when you get treated that way too. That was why I said we should live our lives the way we want it, the way it makes us happy but we should be ready for the consequences.
---
---