Getting a Girlfriend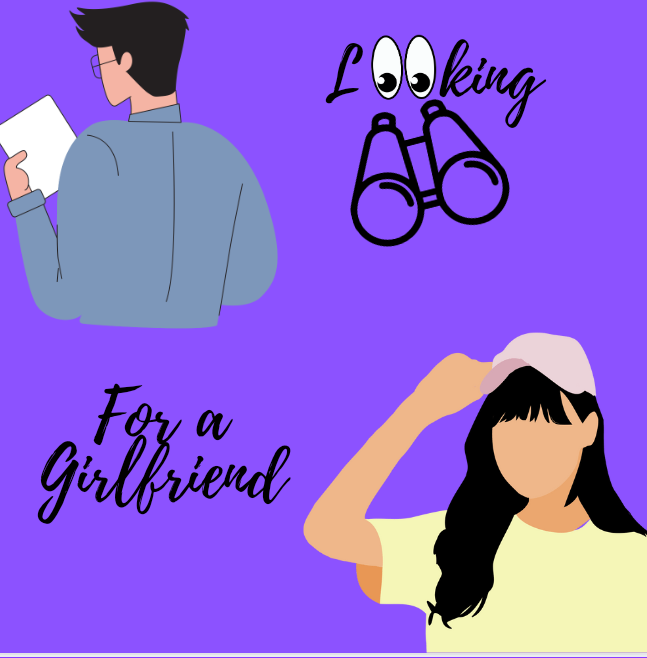 Designed by me
I started to laugh the moment I got the idea for today's topic because something tells me a lot of you would jump in here trying to see if I got myself a girlfriend. Anyways, I'm sorry to disappoint y'all but this post isn't really about me, it's about me helping a friend.
So this friend of mine was dating this lady who was living directly opposite his room in the hostel. I had somehow played a part in both of them getting together but before he asked her out, I had warned him about the challenges of dating something that lives in the same building as you. I told him it might look like paradise at first but with time, he might end up getting tired of the whole relationship. I had also told him that there may be time where he might need some space from her (maybe due to an argument or something) and might not have it because she's his next door neighbor. I had said all of this and the young man looked me in the eyes and told me he could handle everything. He even said that this was the perfect relationship for him, someone close.
It was obvious he was in love thus stupid at the time, so I said nothing and just watched as everything played out. Three months later and they had this "huge" fight that resulted to them breaking up. The girl had offended him and he had broken up with her. Truth be told, the argument wasn't enough to end the relationship, it wasn't even enough to start a fight, the dude was just tired of the whole relationship and looked for a reason to call it quit.
When he told me everything, I had just looked at him in a way that translated to "I told you so".
Well, about two - three weeks later, we were both in my room playing video games when the conversation about girlfriends came up and he started to lament about how he missed having a girlfriend and that was how he pulled me into helping him look for a new girlfriend. The funny thing is that he always pulls me along whenever he's about to start something but the moment I start to advise him about that thing, he turns a deaf ear to my advises and just do what he wants to do.
Anyways the hunt for a new girlfriend started and for about a month, the girls we saw were just those who needed a man to foot their school bills and probably run away later, after all we are in a school environment. Majority of the people here belive love is a scam.
Well the hunt continued until one morning when this boy walked into my room just to tell me he has found love again. I was happy for him at first because it meant I will stop accompanying him to go visit one friend or another all in the hope of him seeing someone he likes.
"Who's the lady?" I had asked and this boy had looked at me, smiled and told me it was the lady staying next door to his room.
I was speechless.
He just ended a relationship with the lady staying opposite his room and now he's thinking of going after the one next door. It's crazy but as usual, his mind was made up and nothing I say can change it. They both sitting across of me as I write this. Poor lady probably doesn't know what she got herself into or should I say poor guy, because at the end of the day, my friend might end up getting played instead of the opposite (some of this girls are dangerously wicked).
Anyways, let see how it goes, though I doubt there will be any much difference.
---
---